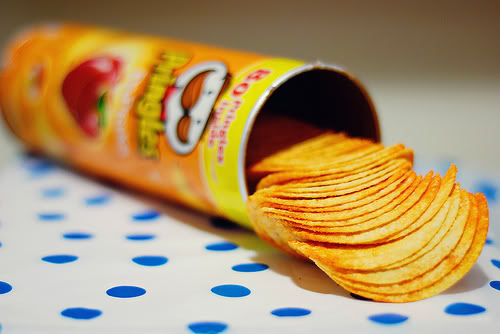 Als we toch al in de Chips sferen zitten, lijkt het me handig om meteen het Pringles artikel erdoor te gooien. 🙂
Pringles. Misschien heb je er nooit bij stil gestaan, maar er is flinke commotie geweest over dit chipje, vooral in Engeland. Ik vond het een interessant onderwerp om er helemaal in te duiken. Het draait allemaal om de hoeveelheid aardappelen die deze chipjes bevatten en of ze dan gekwalificeerd mogen worden als "chips" in de supermarkt? Benieuwd?
Hoeveel procent aardappel?
In Engeland is het zo dat het meeste voedsel vrijgesteld is van een bepaalde belasting. Maar chips en "soortgelijke producten die van aardappel of aardappelmeel zijn gemaakt" zijn niet vrijgesteld van deze belasting. Even voor de duidelijkheid omtrent de wetgeving in Engeland over voedsel;
Alles wat je als benodigd voedsel ziet, betaal je geen belasting over. Maar luxe producten (ook als dit voedsel is), betaal je wél belasting over. Het kromme is dat "snacks" worden gezien als benodigd voedsel en betaal je dus geen belasting over, maar chips wordt gezien als luxe. Eh? Dus wilde Pringles bewijzen dat ze niet voldoende aardappel in hun "chips" hadden (zo'n 40%) om zo aan te tonen dat ze niet onder de luxe wetgeving vielen, maar onder de snack wetgeving en dus aantrekkelijker zouden zijn voor de consument die minder zou hoeven te betalen voor Pringles dan voor "chips".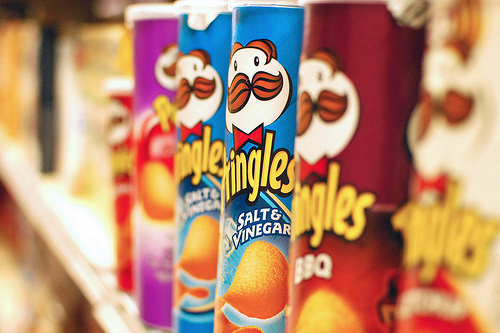 Eigenlijk al wel gek toch, we weten bij deze dat een Pringle dus amper aardappel bevat. Maar uiteindelijk hebben ze de rechtszaak wel verloren omdat het algehele gevoel van de Pringles toch echt te maken heeft met "chips" en dus in de luxe categorie valt (1).
Maar Pringles vecht terug
Daar lieten ze het niet bij zitten bij Pringles. Wat hebben ze gedaan? Ze hebben rijst, tarwe, maïs en aardappel vlokken bewerkt, gemixt met water en in een bepaalde vorm laten drukken. Oftewel; nu is het product nog verder van de gewone aardappel. Het is nu een soort deeg geworden dat in de specifieke vorm wordt gefrituurd. En ja hoor, deze keer wonnen ze wel de rechtszaak en werd de prijs van Pringles dus aanzienlijk lager in Engeland (2).  En weet je wat een van de sterke argumenten was waardoor ze de rechtszaak wonnen?
"In tegenstelling tot gewone chips, die een houdbaarheidsdatum heeft, kan Pringles zo goed als oneindig lang in de schappen blijven staan en zal het niet bederven. Dus hoort het niet thuis onder het label "Chips" "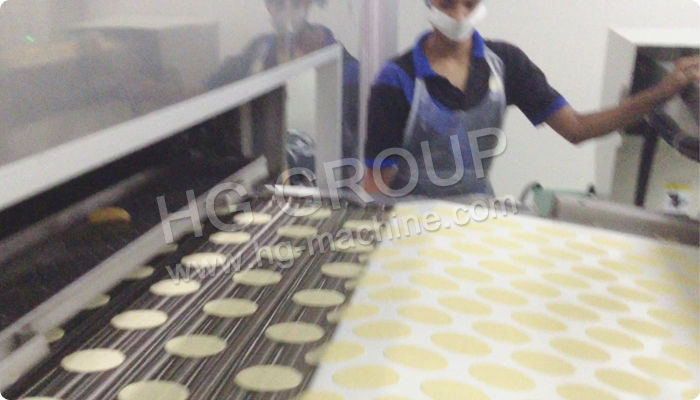 Het maakt ze geen donder uit of mensen deze dingen weten over Pringles, het belangrijkste is namelijk dat de prijs op deze manier omlaag kan en ze dus een gunstigere positie krijgen in de "chips markt". Wat dus is gelukt 🙂
Slim, dat wel. Maar ook boeiend voor de consument om te weten, toch?