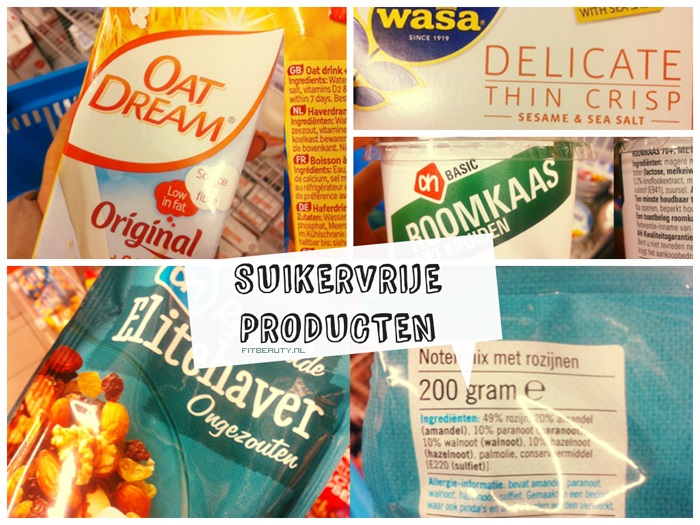 Het is weer tijd voor wat hoop! En met hoop bedoel ik: producten uit de supermarkt die geen toegevoegd suiker bevatten: HOERA! Nog steeds wel opletten: want geen suiker betekent niet direct gezond of vrij van andere conserveringsmiddelen. Just saying!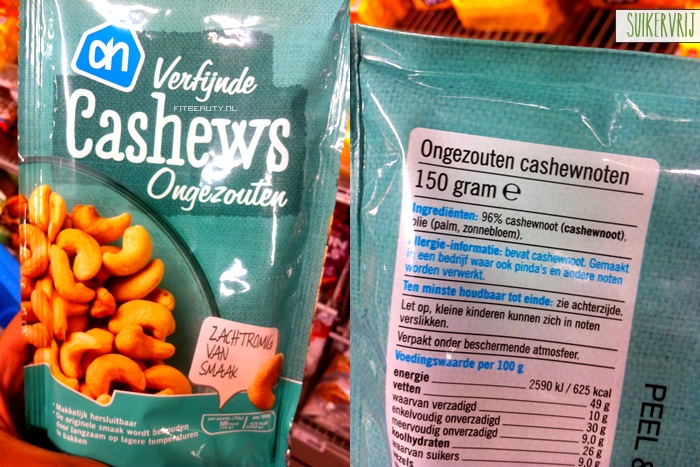 Hoera voor noten zonder suiker! Ik zie ze nog best vaak met suiker, vooral de "exotische" smaakjes zoals balsamico, sour cream etc. Ja die heb je ook 🙂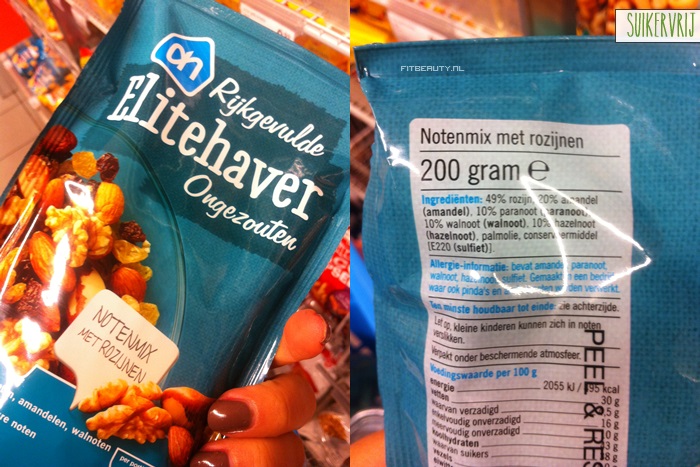 Een notenmix, daar had ik even mijn twijfels over maar zoals je ziet; geen toegevoegd suiker, joepie!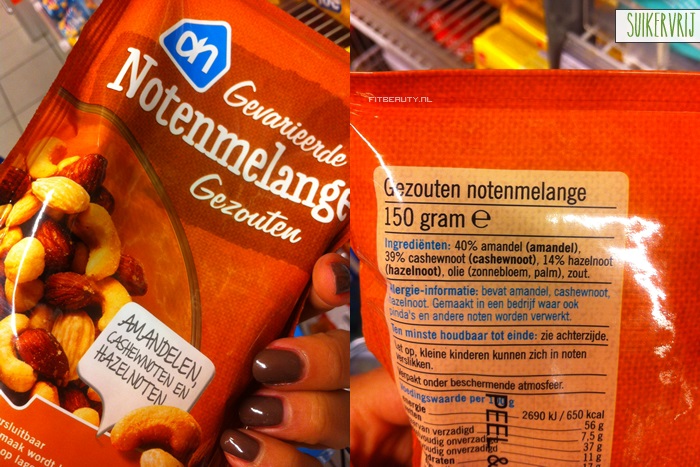 Top 🙂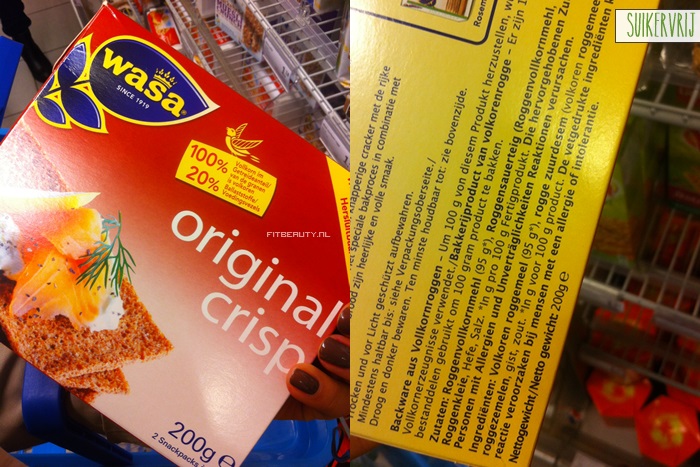 Nóg eentje van Wasa! Original crisp. Deze bevat niet eens tarwe. Ik begin echt een grote fan te worden van de Wasa producten, bedankt Zweden! En nu ik Zweden toch bedank voor hun crackers, ook bedankt voor de Ikea, H&M én al jullie fitte dames die me inspireren op Instagram. Hoera!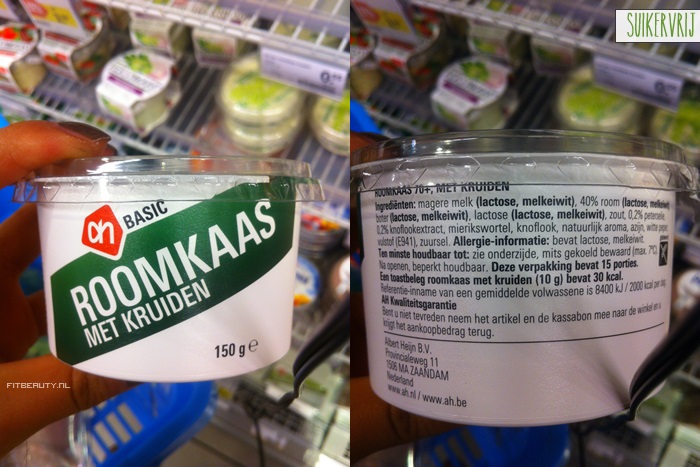 Weer een AH Basic: Roomkaas met kruiden, helemaal suikervrij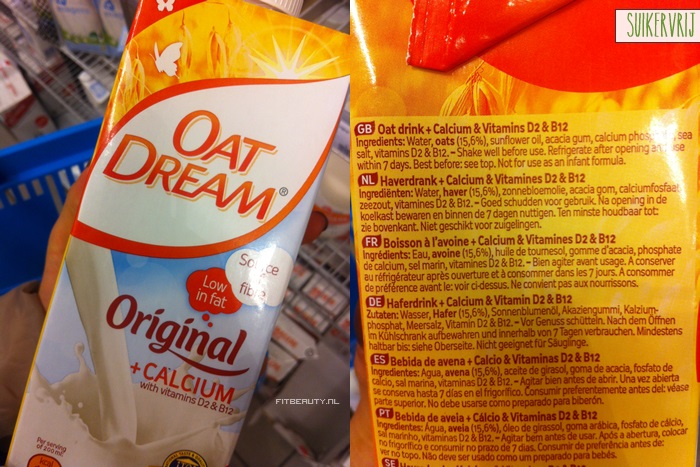 Plantaardig melk, deze is van Oat Dream; havermelk. Zonder toegevoegd suiker.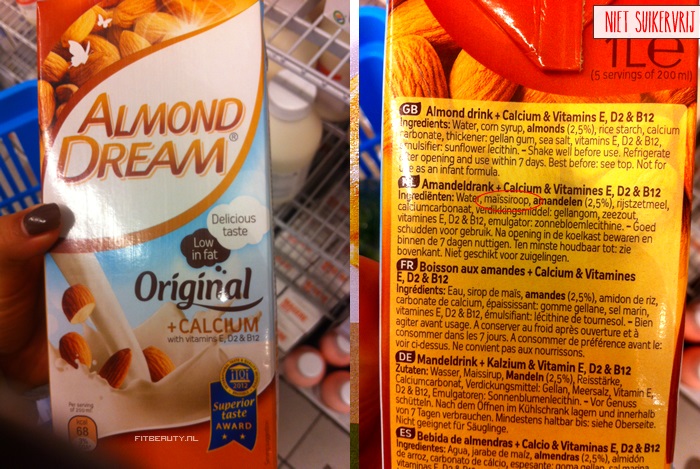 Maar pak je de amandelmelk van hetzelfde merk Almond Dream, dan bevat deze maïssiroop. Oftewel: toegevoegd suiker. Helaas.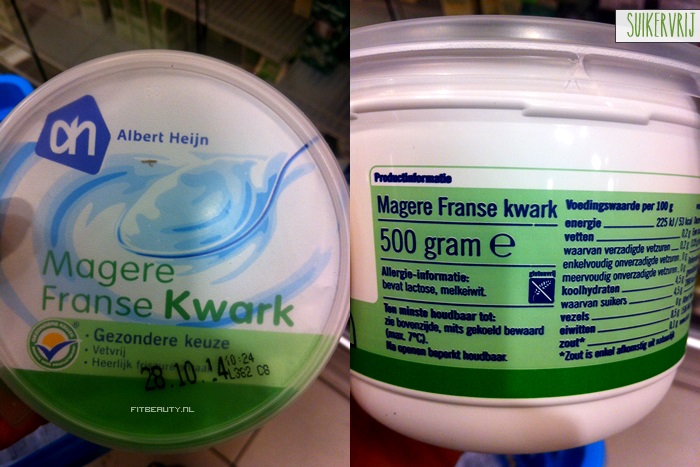 Kwark. Is gewoon kwark. Daarom heeft het geen ingrediëntenlijst. Simple as that. Net als melk gewoon melk is en ook geen ingrediëntenlijst heeft. Dit zou ook zo moeten zijn bij vlees, maar helaas…
Er valt genoeg te eten dat suikervrij is! Mijn challenge zit er sinds eergister/gister helemaal op. Wat ga ik weer wél eten waar suiker in zit? Ik denk jam op een rijstwafel. Of een wat goedkopere variant van amandelmelk. En ik trakteer mezelf op iets lekkers (gebakje) omdat ik gewoon 21 dagen lang géén toegevoegd suiker heb gegeten, wow! Ik ben best een beetje trots.