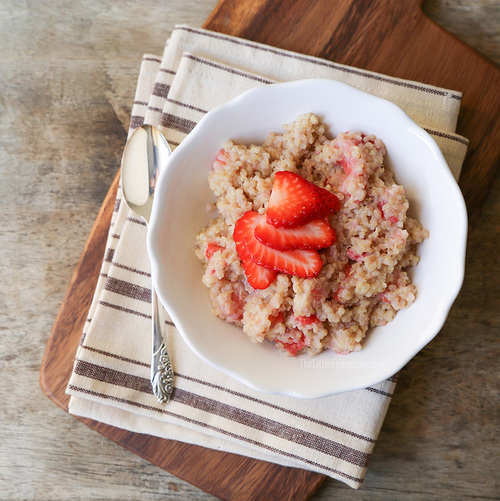 Waarschijnlijk wist je twee jaar geleden niet eens dat er iets als quinoa bestond en nu is het een enorme hype lijkt het! Superfood, veel eiwitten etc.  Klopt dit? Is quinoa gezond? Of in ieder geval zo gezond als we denken?
Jaaaa!!!
Quinoa is geweldig, en ik zal je vertellen waarom als je me eerst even naspreekt "KEEN-WAH" , oke nog één keer.. "KEEN-WAH". Fijn dat we daar over uit zijn 🙂
Graan? Zaad?
Quinoa gebruiken we vaak in gerechtjes ter vervanging van rijst, couscous en andere koolhydraatrijke voedingsstoffen. Het lijkt erop dat quinoa een graan is, maar eigenlijk is het een zaad. Wat het alleen maar toffer maakt, omdat zaden vol zitten met eiwitten en goede vetten. Perfect om je een lekker vol gevoel te geven en je te voorzien van goede voedingsstoffen dus!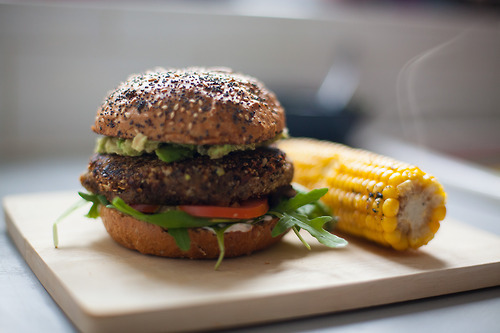 150 gram quinoa bevat:
220 calorieën (70% uit koolhydraten, 15% uit vet en 15% uit eiwit)
40 gram koolhydraten
8 gram eiwit
3,5 gram vet (geen verzadigd vet)
een glycemische load van 18
5 gram vezels
20% van je dagelijkse aanbeveling vitamine B
30% van je dagelijkse aanbeveling magnesium (vooral als je last hebt van migraine is dit handig)
28% van je dagelijkse aanbeveling fosfor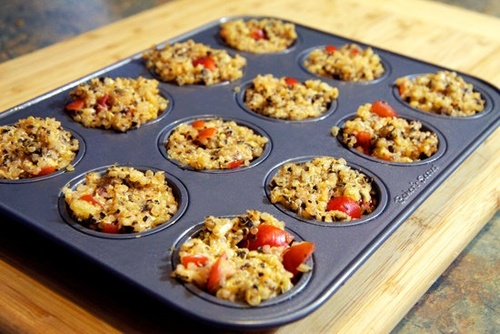 Verder is quinoa helemaal hoteldebotel omdat het:
bevat alle 8 essentiële amino zuren (eiwitten)
Glutenvrij is
Tarwevrij is
Overtuigd?
Als ik je nu niet heb overtuigd, dan weet ik het ook niet! Receptjes nodig met quinoa? Van cakejes, tot ontbijt tot avondmaaltijd en zelfs toetjes:
Grote quinoa salade voor na het sporten
Bewaar, Like, Tweet of Pin!