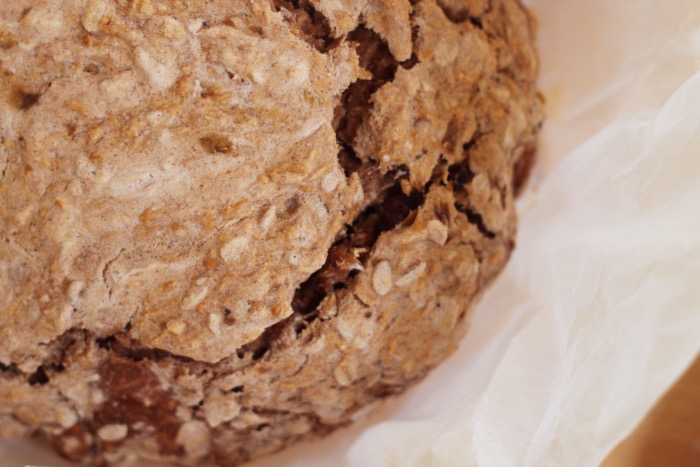 Een bananenbrood of bananencake kon ik al maken met vele verschillende variaties. Maar een appel en banaan cake? (Of moet ik zeggen: appel-en-bananen-cake), een nieuwe uitdaging! En deze is heerlijk geworden! 
Wat heb je nodig voor 1 cake?
235 gram bloem/meel (spelt, tarwe, rogge, maïs, wat jij maar wilt)
2 eetlepels kaneel
1 theelepel bakpoeder
2 eetlepels pindakaas
2 rijpe bananen
2 appels
2-3 eetlepels honing/agave/ahorn siroop etc.
100 ml (plantaardige)melk
50-60 gram muesli (optioneel)
Verwarm de oven vast voor op 180 graden Celsius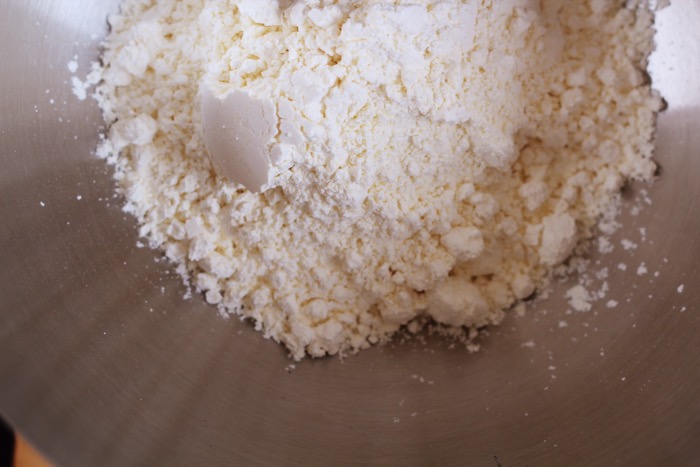 Doe de bloem/meel en bakpoeder alvast bij elkaar in een kom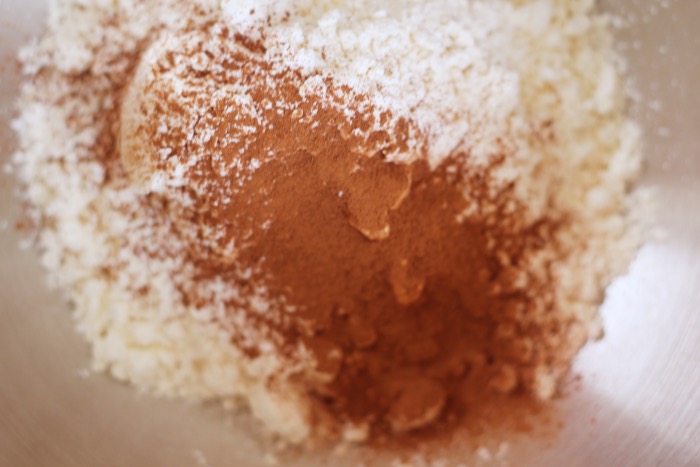 Kaneel erbij en meng dit door elkaar met een vork.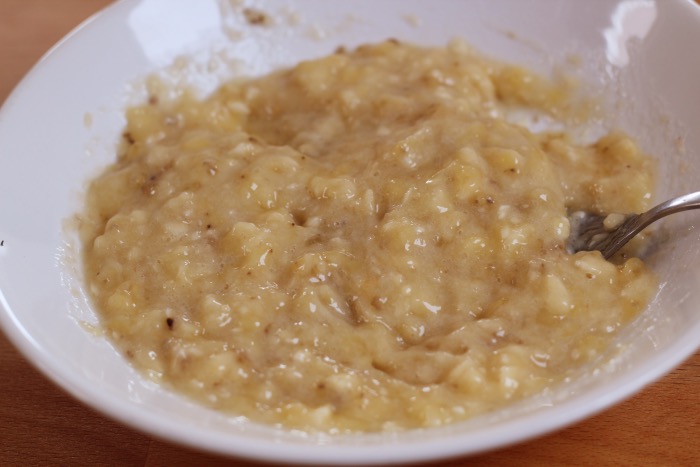 In een wat dieper bord prak je de bananen, vervolgens kan de pindakaas erbij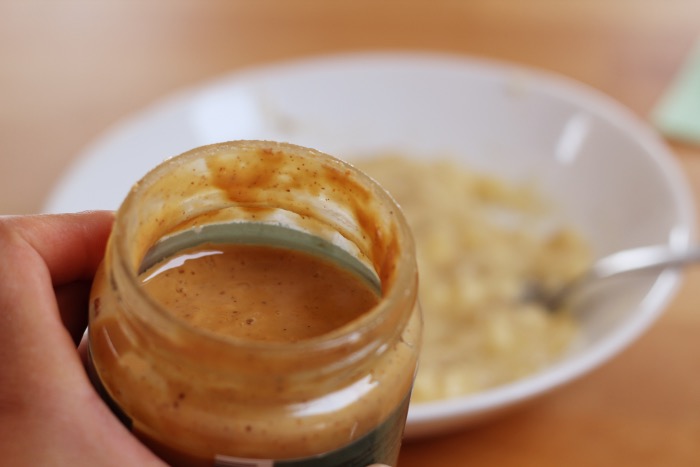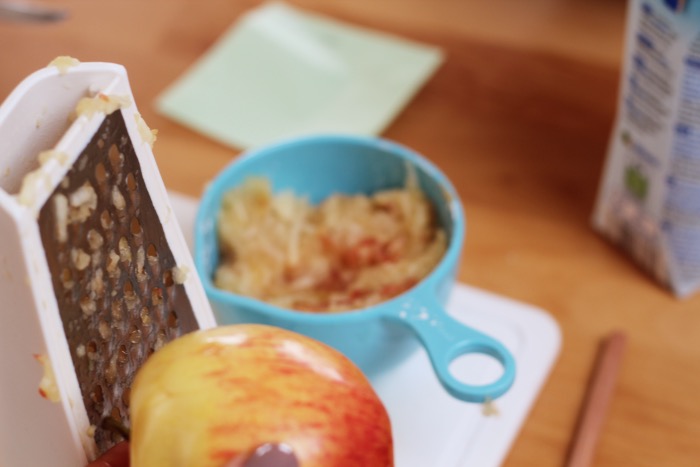 Appeltje raspen, of in de keukenmachine, wat jij wilt. Ik heb het geraspt voor de verandering.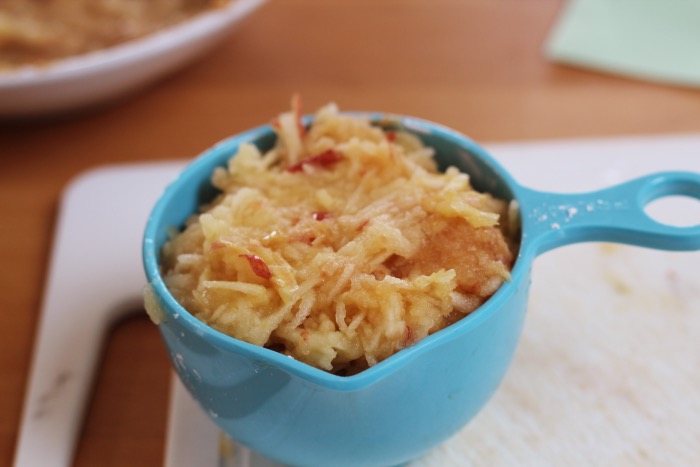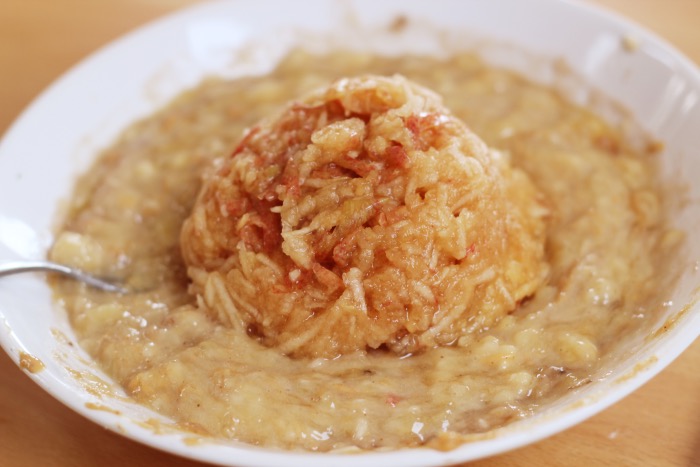 De appel bij je banaan-pindakaas mengsel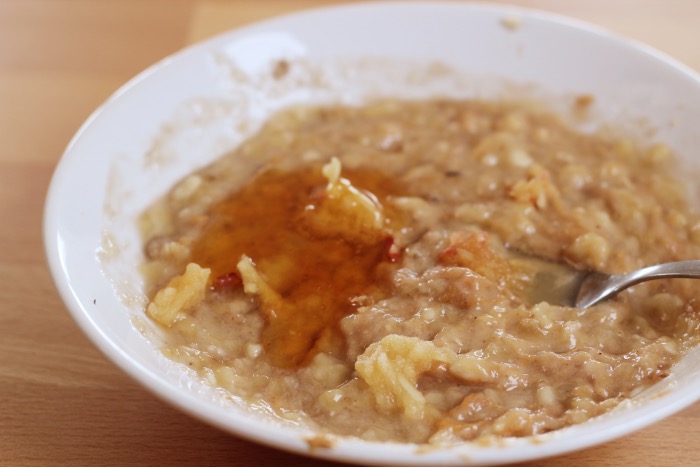 Vervolgens kan de honing erbij, meng dit gewoon met een vork door elkaar. Als het past in het bord, kun je hier ook al de (plantaardige) melk bij doen. Als dit niet past kan het ook later in de hoge kom waar de droge ingrediënten zich bevinden.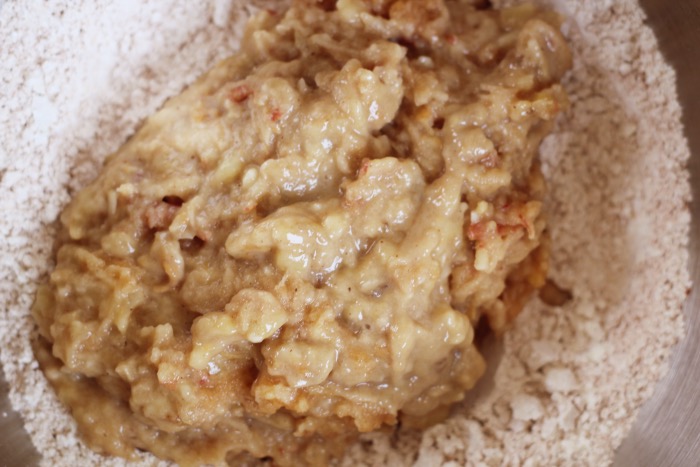 De mengsels bij elkaar doen in de hoge kom en mengen met een vork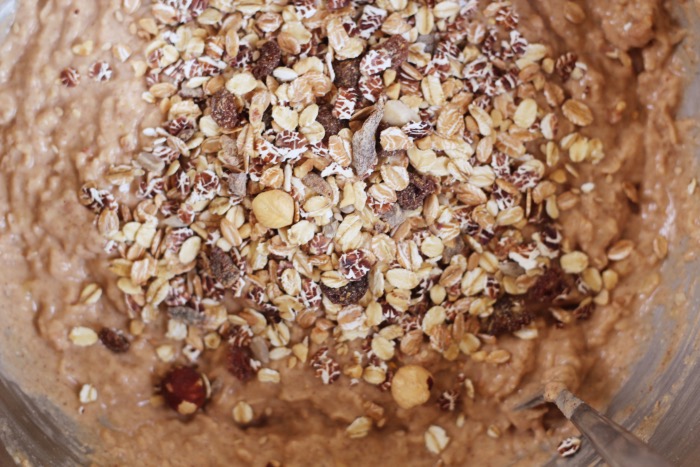 Vervolgens kan de muesli naar keuze erbij. Je kunt hier ook noten en rozijnen bij doen bijvoorbeeld. De keuze is geheel aan jou.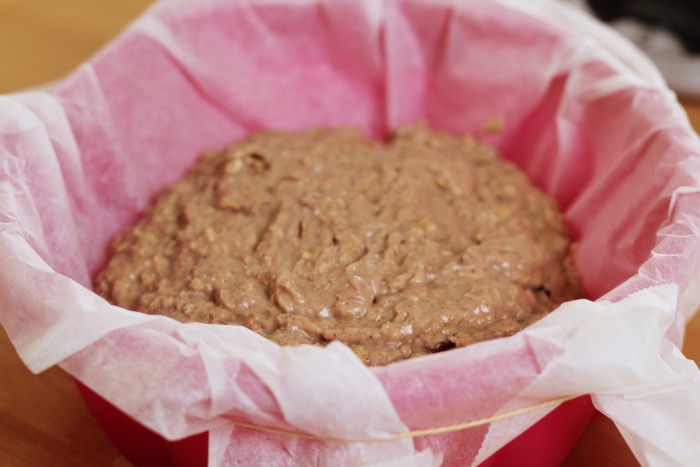 Als alles goed door elkaar gemengd is, plaats je een velletje bakpapier in de vorm die je wilt gebruiken (mijn cakeblik was nog vies, dus koos ik voor een ronde vorm) en doe je het mengsel erin. Dit gaat voor 45 – 60 minuten in de voorverwarmde oven. Let wel, het kan bij sommige ovens langer duren voor het klaar is. Mijn bananenbrood staat erom bekend wat 'smeuïg' te zijn aan de binnenkant, dat zal met deze cake ook zo zijn.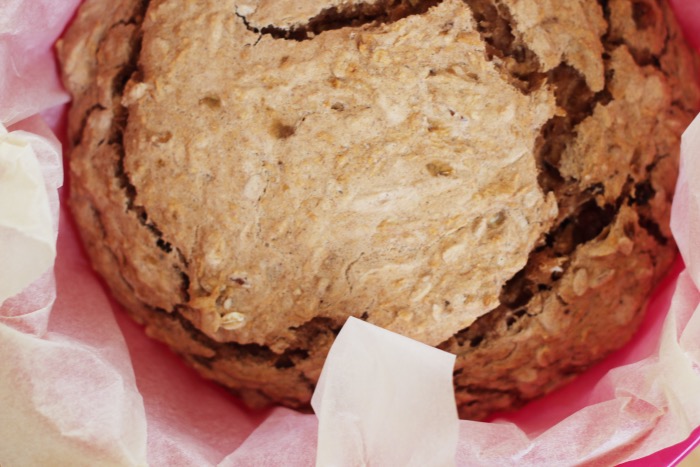 Ik vind het heel mooi als de cake van die barsten krijgt aan de bovenkant 🙂 Alsof het een broodje is.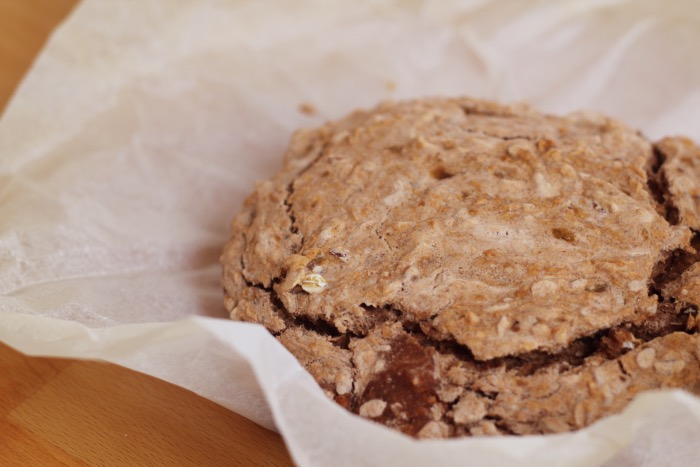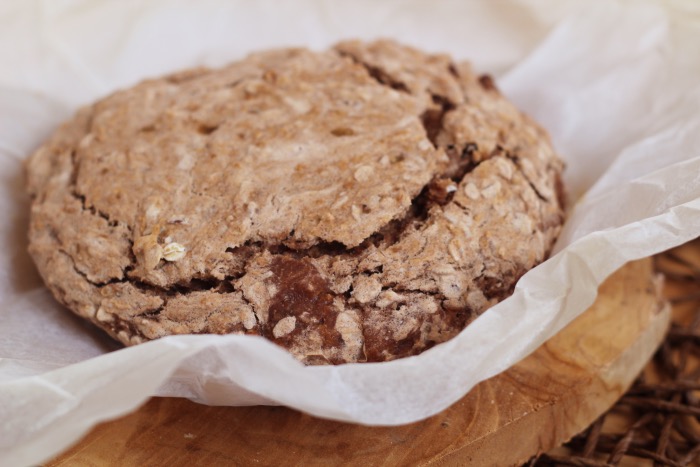 Zoals je ziet lijkt een klein stukje van de cake wat 'nattig', maar dit is een stukje waar de banaan zich heeft 'opgehoopt', niks aan de hand dus! Als je dit echt niet wilt, dan is het verstandig om alles heel goed te mixen met een mixer of in een keukenmachine. Niet met een vork zoals ik heb gedaan.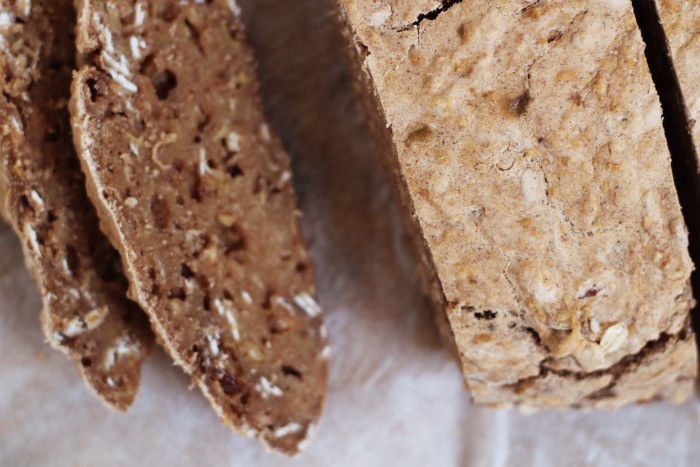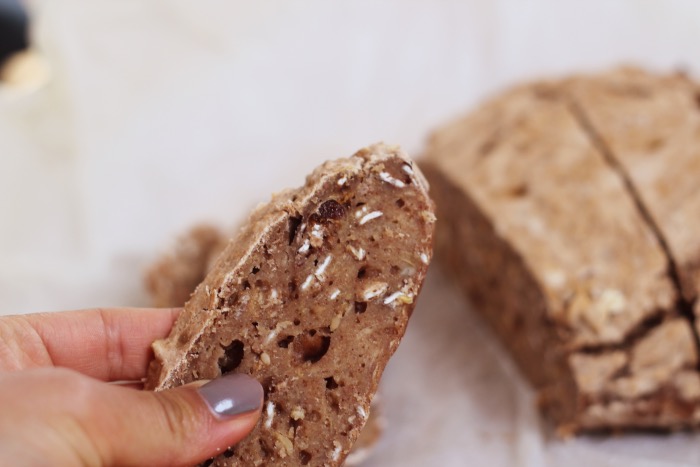 HAP! Heerlijk!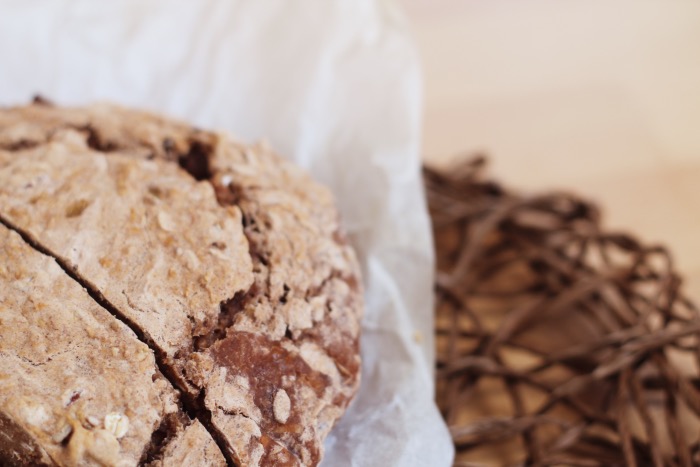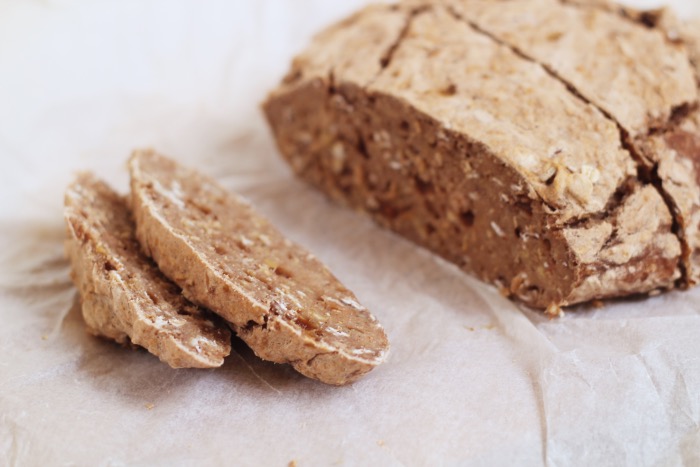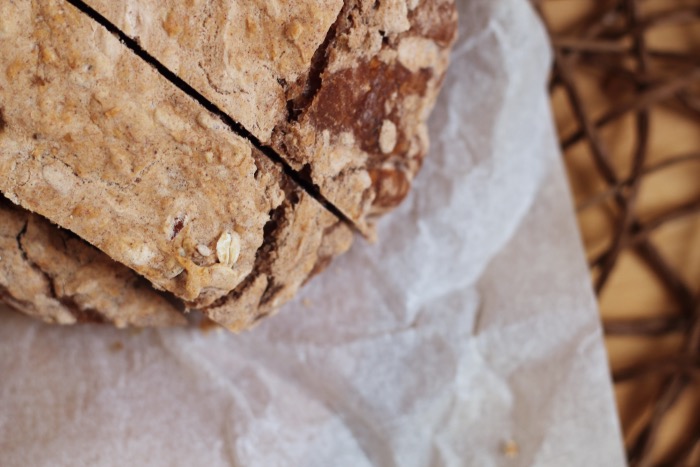 Eetsmakelijk 🙂