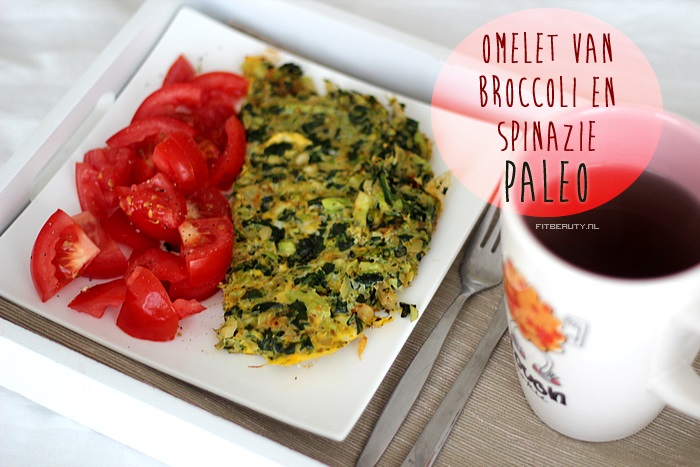 Mn eerste Paleo maaltijd was een succes! Het was heerlijk en ik heb 3,5 uur lang vol gezeten na deze maaltijd. En dat is iets wat niet gauw gebeurt bij mij na mijn ontbijt. Kijk gauw verder voor dit broccoli en spinazie omelet recept!
Wat heb je nodig voor 2 personen?
130 gram broccoliroosjes
100 gram spinazie
1 ui
2 bosuitjes
2 eieren
klontje boter
peper, zout, paprika poeder, wat je zelf maar wilt aan kruiden!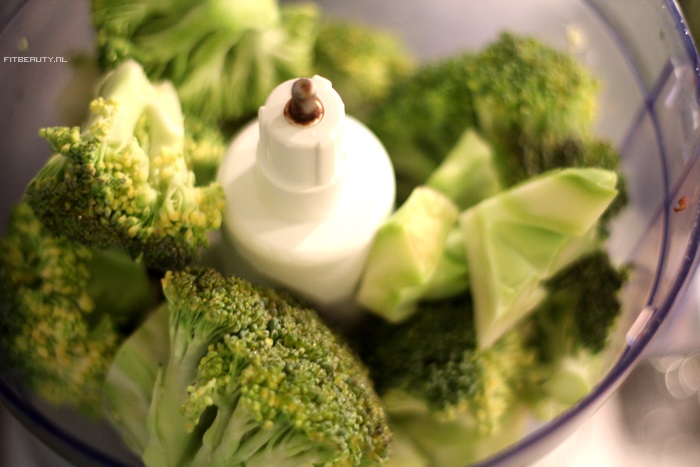 De broccoli heb ik eerst in stukken gesneden en dan in de keukenmachine gedaan.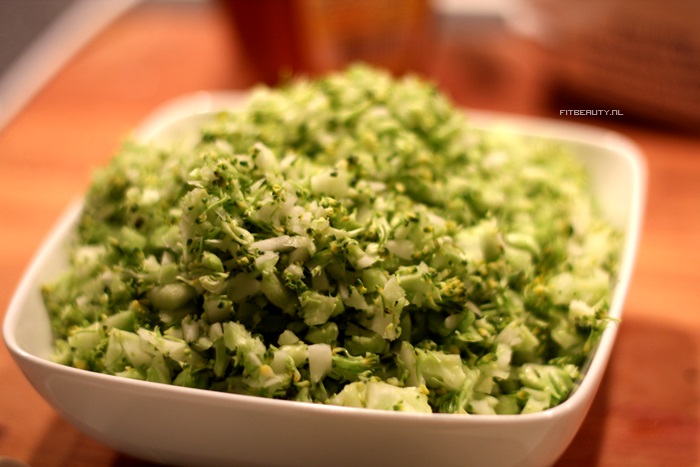 Bakt lekker makkelijk op als het fijngemalen is! Dit is trouwens geen 130 gram, de rest heb ik in de koelkast gestopt. Ik heb hier 130 gram van gebruikt voor dit recept.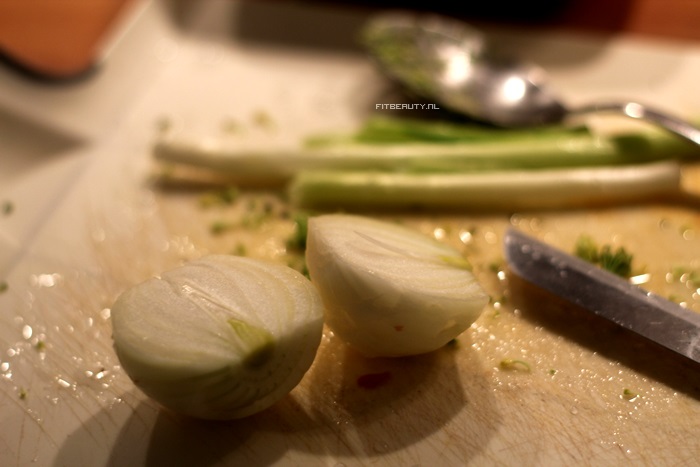 De ui door midden gesneden, de twee bosuitjes in grote stukken gesneden en ook dit in de keukenmachine gedaan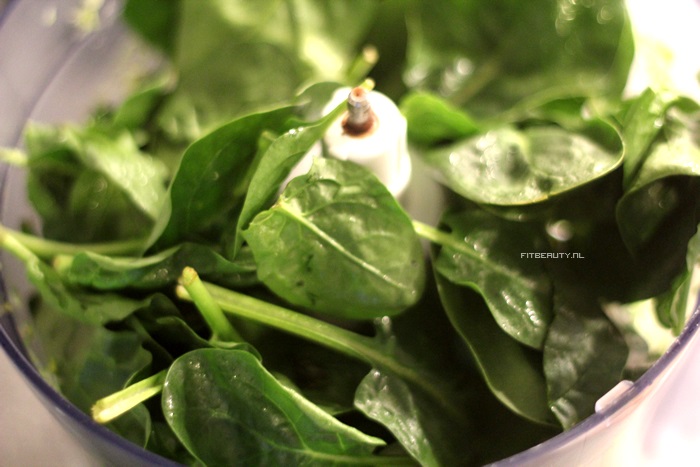 Gezamenlijk met de uit en bosui, de spinazie erbij gedaan.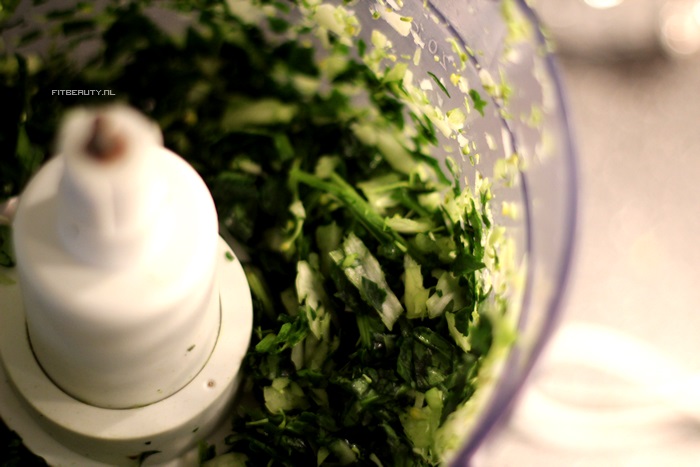 Een paar keer malen en dan is het fijn genoeg om te bakken!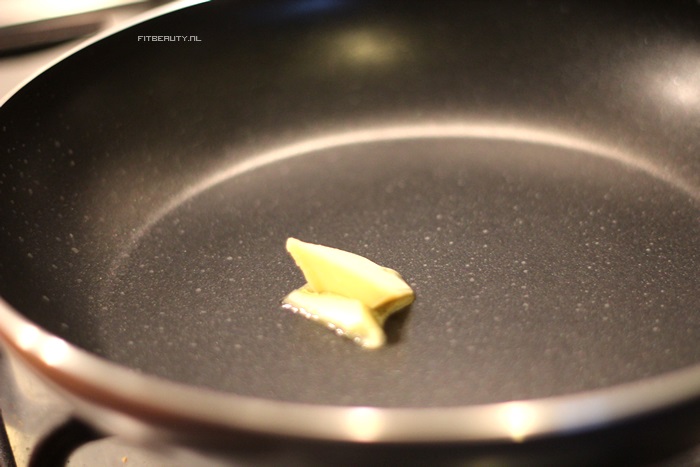 Roomboter in de pan 🙂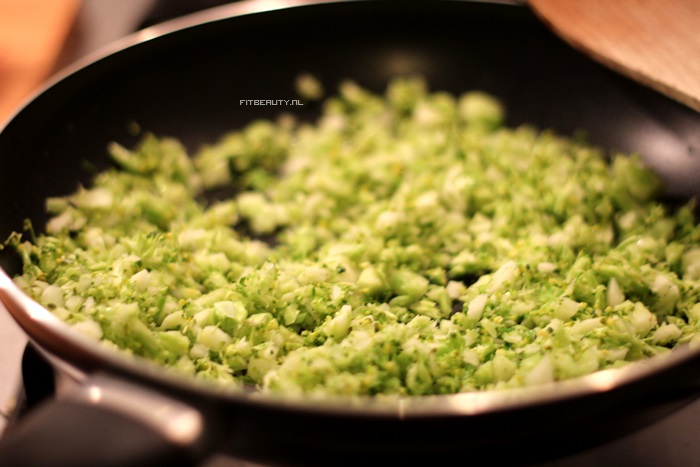 Eerst de broccoli opgebakken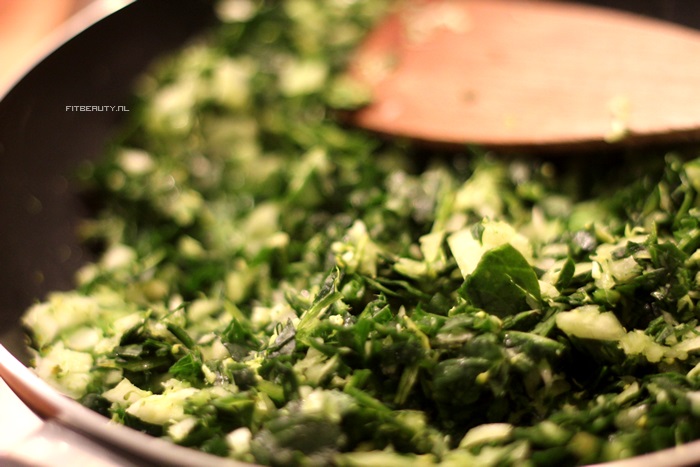 Vervolgens de spinazie erbij en toen ben ik los gegaan me peper, zout en paprika poeder 🙂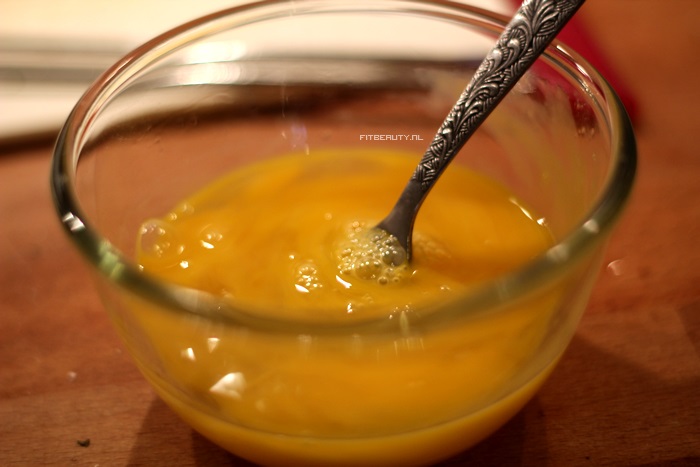 Twee eitjes in een kommetje en opgeklopt met een vork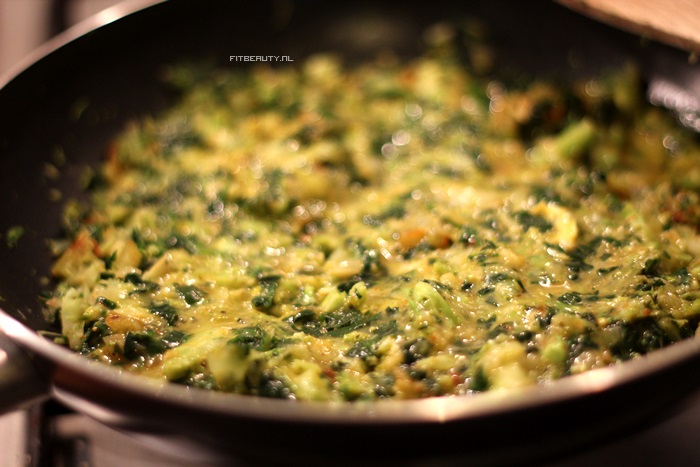 Het ei over het mengsel heen, het kan zijn dat je met een spatel het ei moet verdelen over het mengsel zodat het overal terecht komt.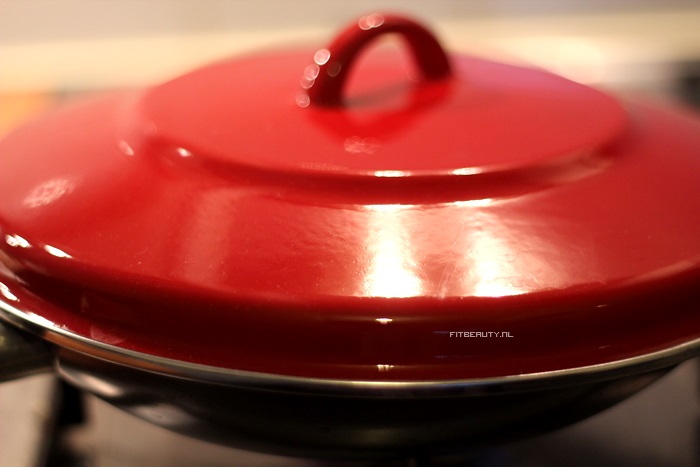 na 3 minuten bakken heb ik de deksel erop gedaan en het vuur op zijn laagst gezet. Dit heb ik 5 minuten zo gelaten. En dan is het klaar!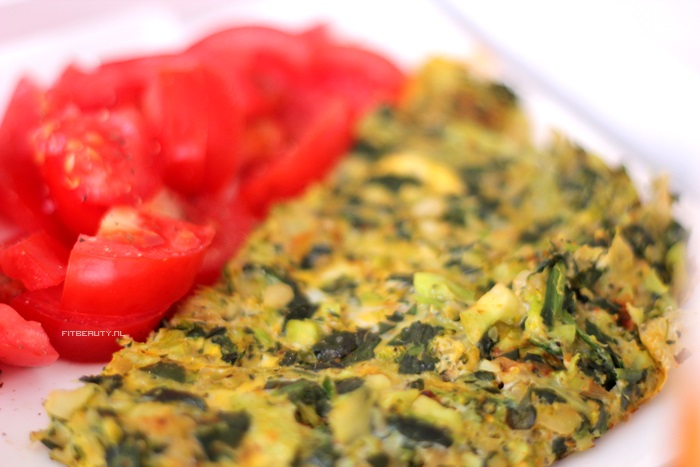 De andere helft kan ik morgen als lunch eten of ook als ontbijt 🙂 Twee tomaten in blokjes gesneden en een grote kop thee gezet. Breakfast is served!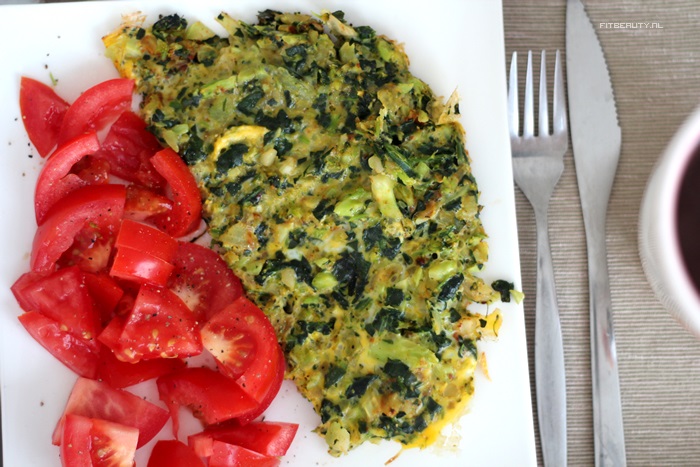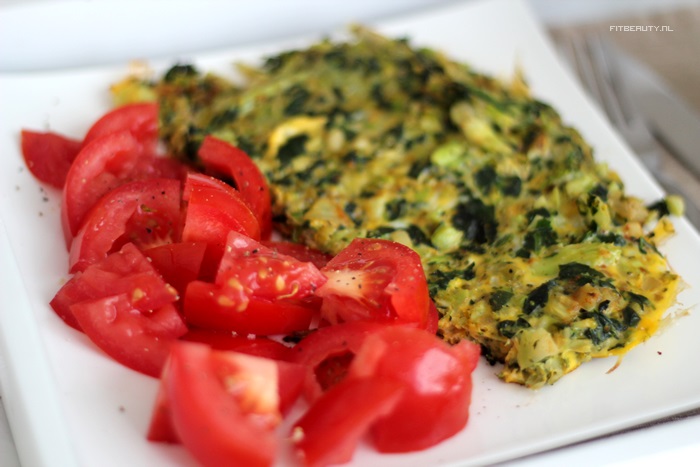 Bewaar, Like, Tweet of Pin!