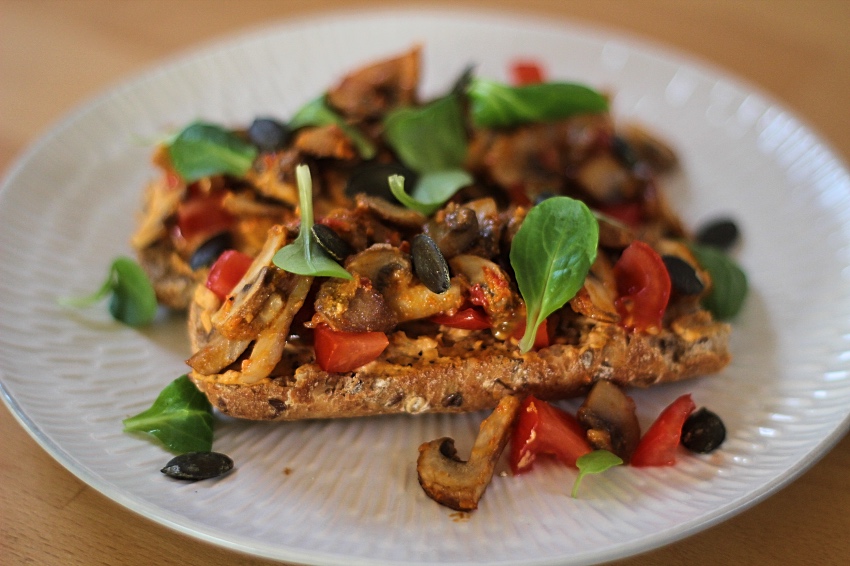 Op de één of andere manier belandde ik laatst in de Bijenkorf om wat te eten. Ik besloot voor een broodje te gaan die bedacht was door Peter Lute. Helemaal vegetarisch en vol met lekkers erop.
Na mijn eerste hap wist ik het zeker; zoiets moet ik thuis ook creëeren! Niet helemaal volgens het recept van Lute, maar een soort Teni variant genaamd "Broodje Pesto Champignons en Hummus Speciaal". Vraag me niet hoe ik erop kwam, hij is heerlijk! 
Wat heb je nodig voor 2 personen?
Ciabatta, smal langwerpig (of een ander broodje)
Champignons, 100 gram
Pesto (mag ook een speciale variant zijn), 1-2 eetlepels
Zongedroogde tomaat en basilicum hummus (van de Lidl), zoveel je wilt
Cherry tomaten, 6-8
Pompoenpitten
Veldsla
Olie om in te bakken
Verwarm de oven vast voor op de temperatuur die aangegeven staat op de verpakking van het brood. Als de oven voorverwarm is, mag het brood erin.
Verhit wat olie in een pan en bak hier in de champignons die fijngesneden zijn. Als de champignons lekker aan het bakken zijn, doe je de pesto erbij en roer je dit goed door. Bak dit nog zo'n 2 minuten zodat de smaak goed intrekt.
Het brood heeft meestal niet lang nodig, minimaal zes minuten, maximaal twaalf minuten. Haal het uit de oven en snijd het voorzichtig tweemaal door midden zodat je vier helften krijgt, twee per persoon.
Besmeer alle helften met een lekkere dikke laag hummus. Snijd de cherry tomaten in vieren en verdeel deze samen met de pesto champignons op de broodjes. Doe er vervolgens wat veldsla (even afscheuren) bovenop en top het geheel met pompoenpitten, deze geven het een heerlijke 'bite'.
En klaar is het broodje! Het gaat hier om de combinatie van smaken samen met de textuur. De tomaten maken het geheel wat frisser. Ik ben fan! Hopelijk jij ook.
Eetsmakelijk!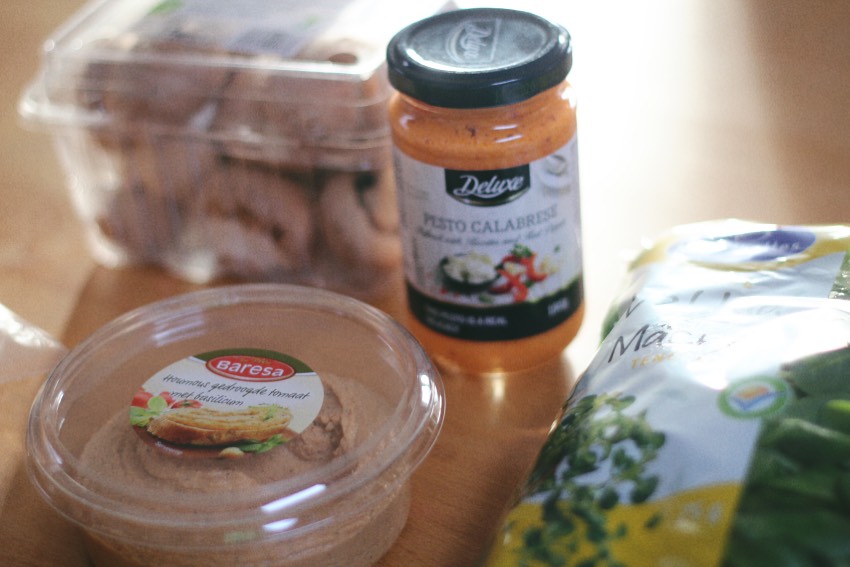 Zoals je ziet gebruik ik de pesto van het Delicieux assortiment van de lidl. Deze is met ricotta en rode peper, ZO lekker!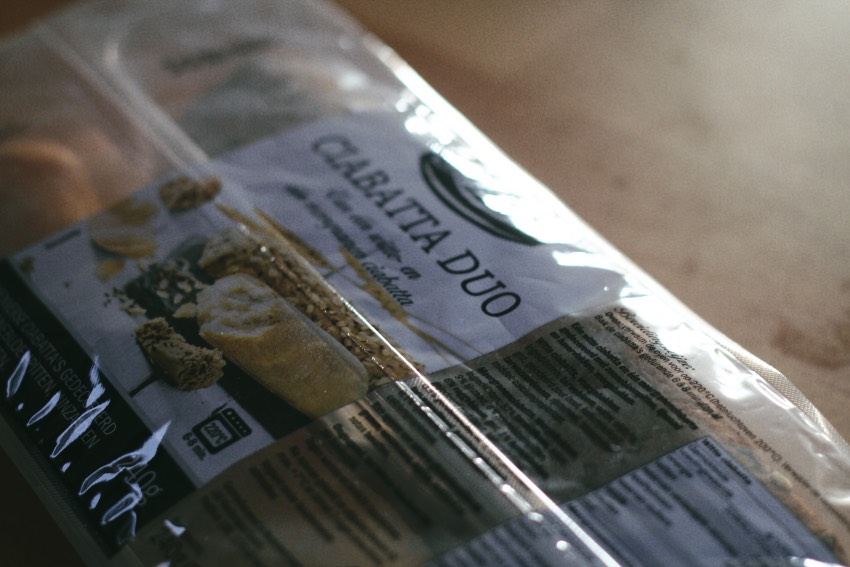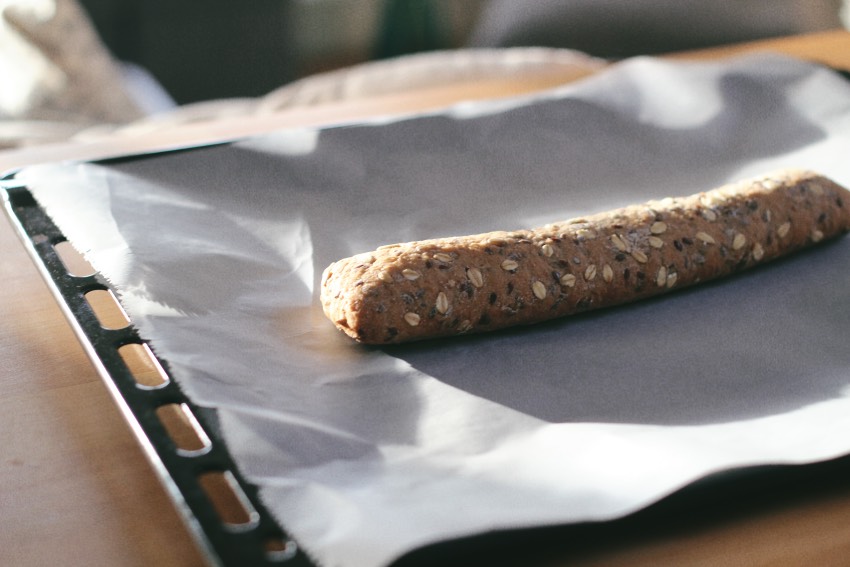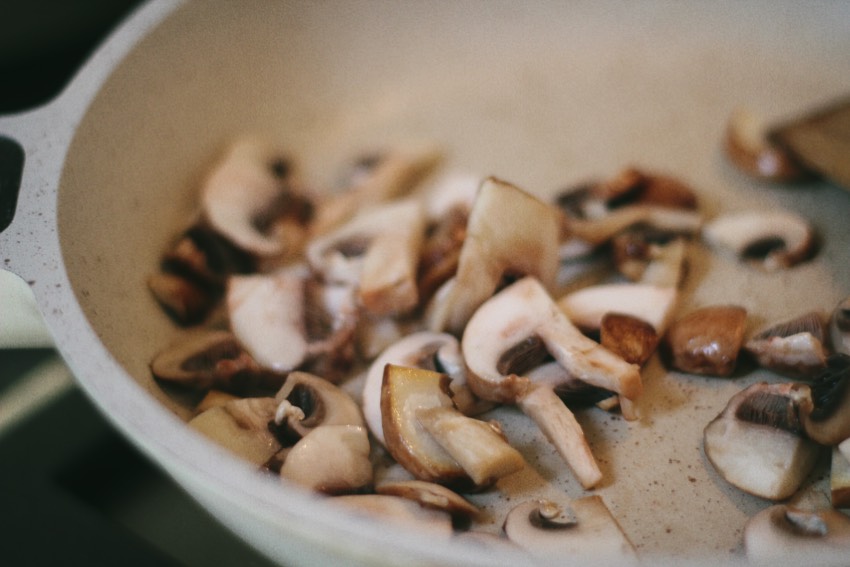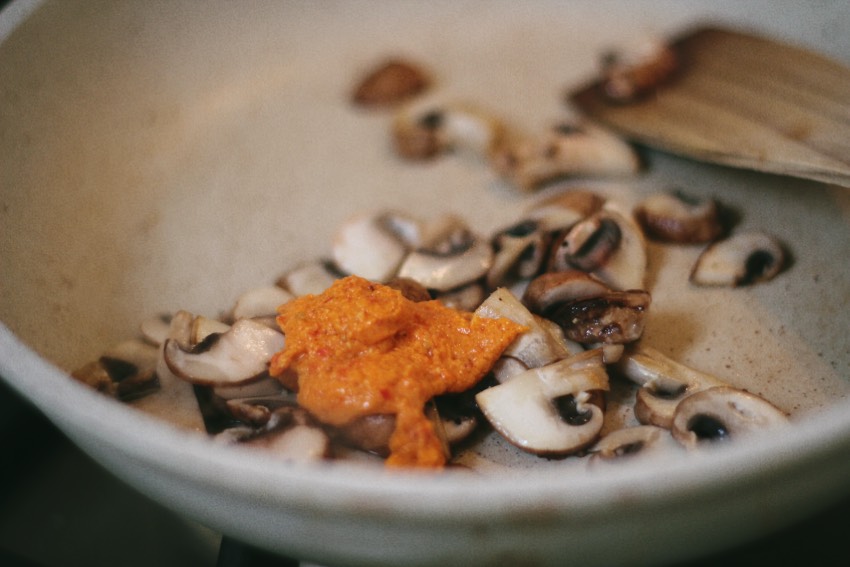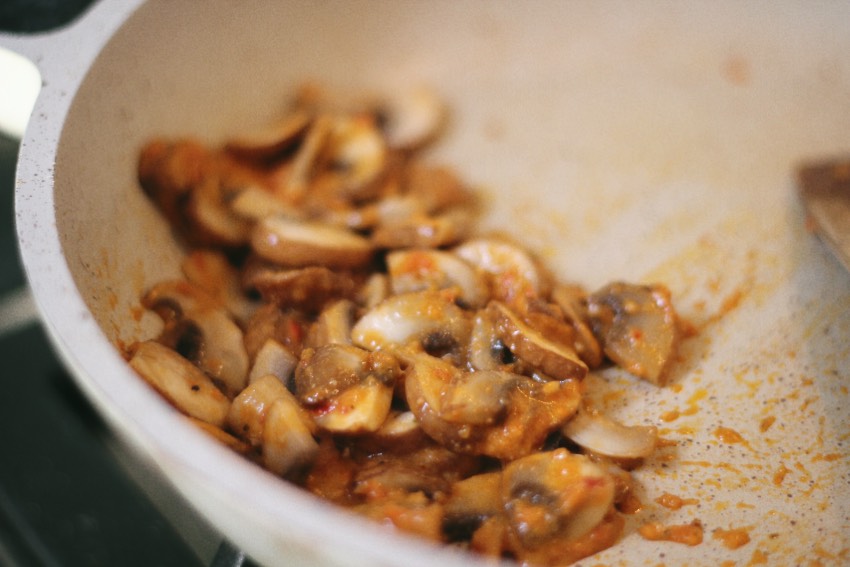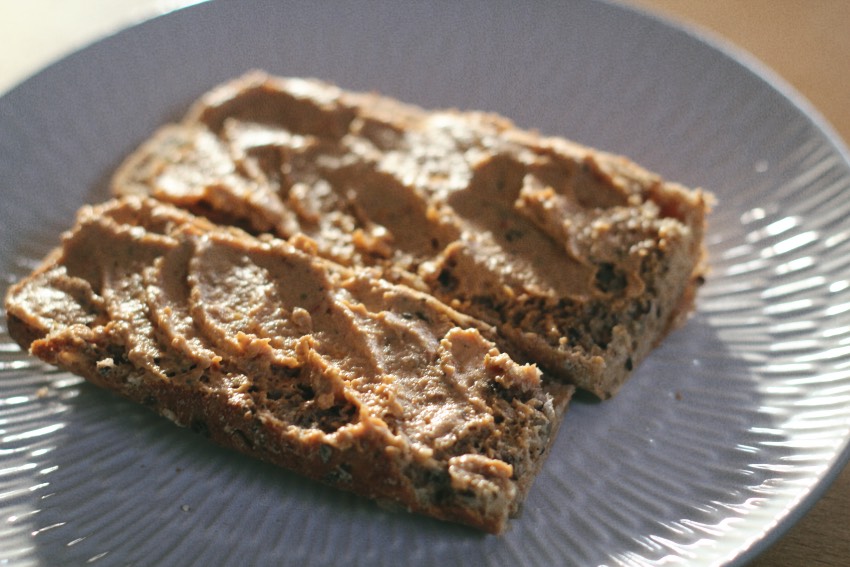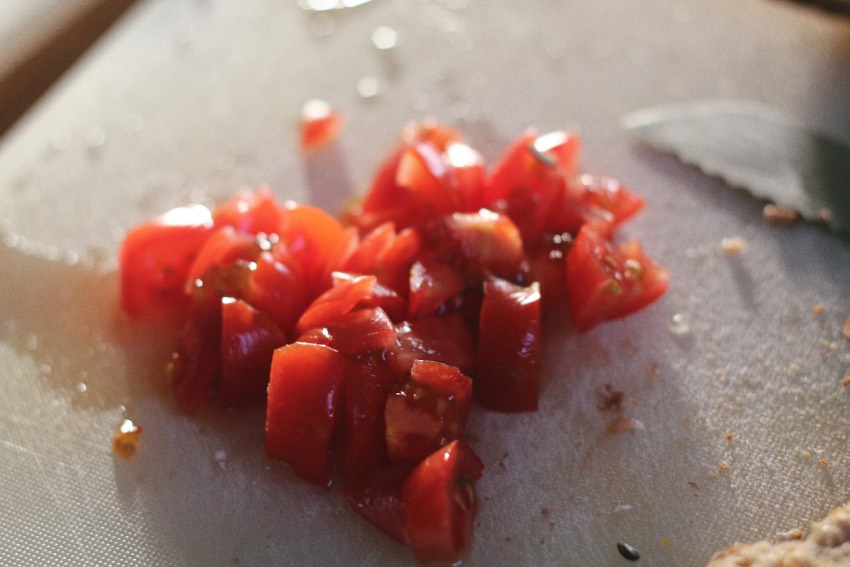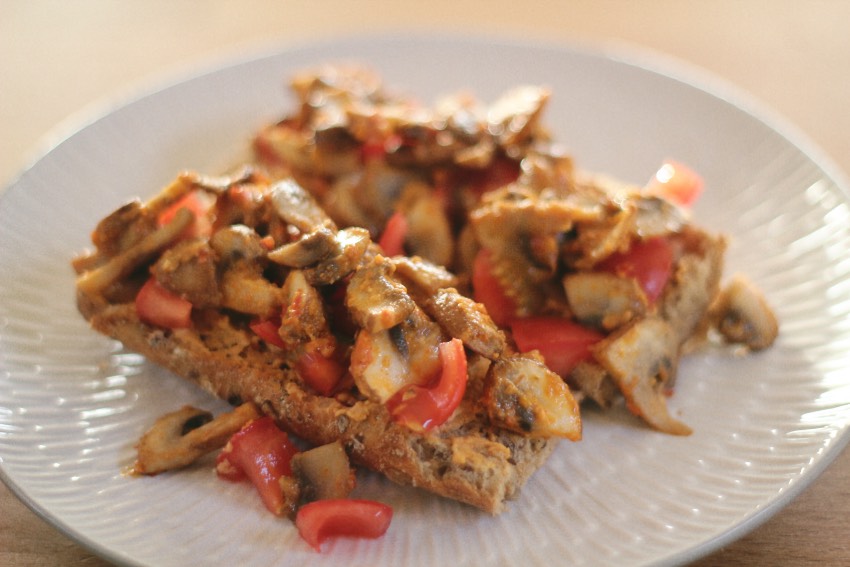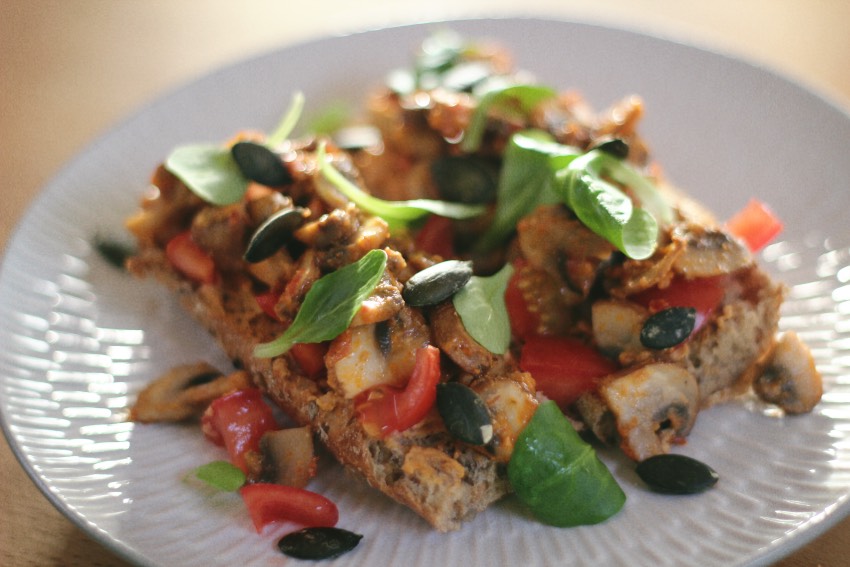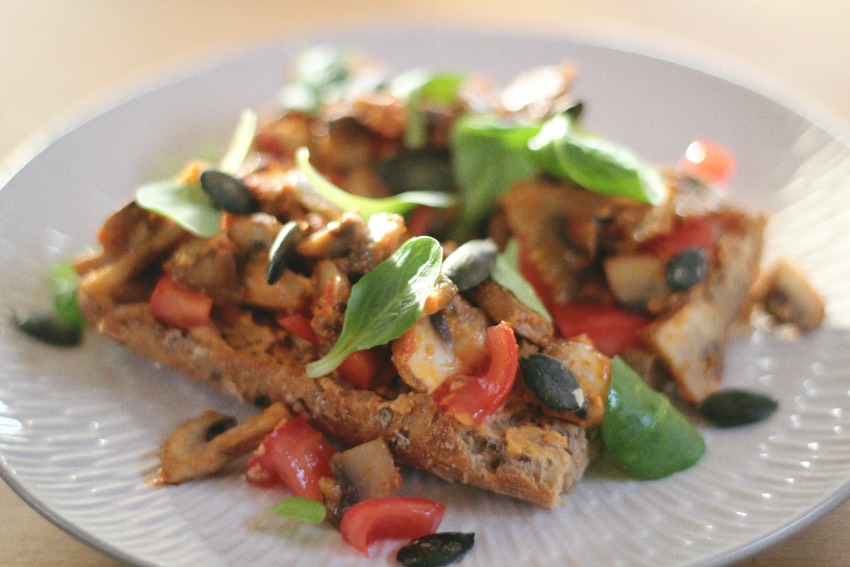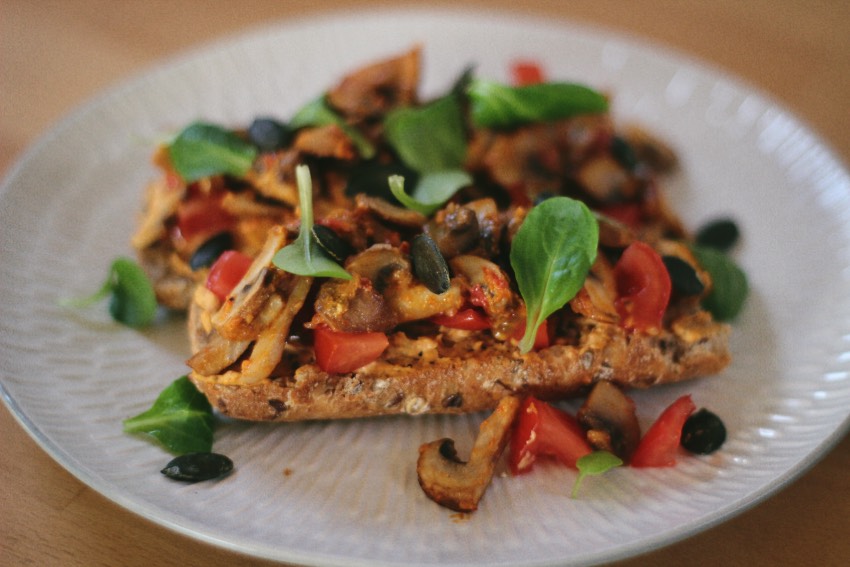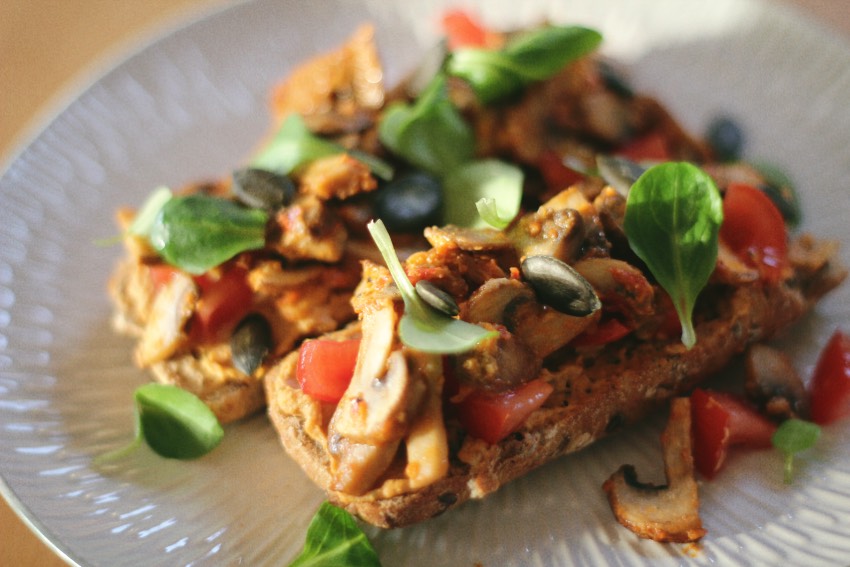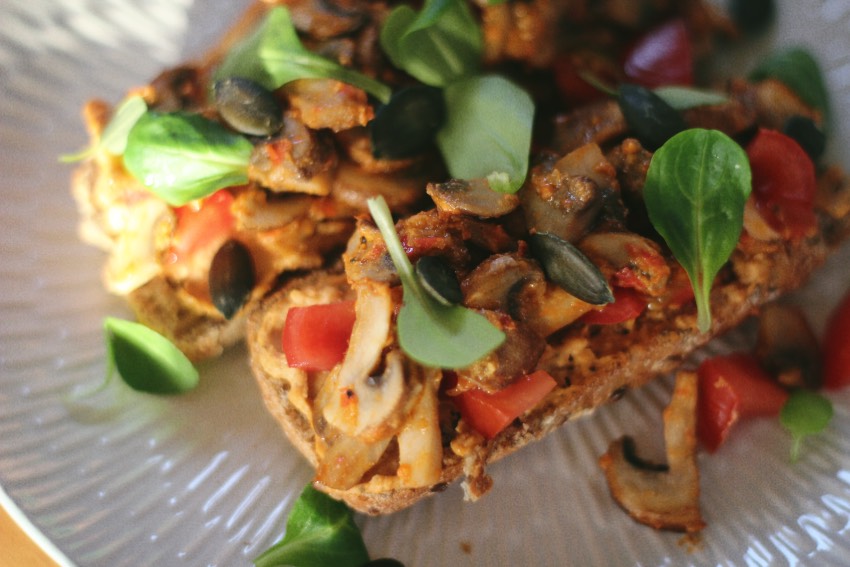 BewarenBewarenBewarenBewaren
BewarenBewarenBewarenBewaren
Bewaar, Like, Tweet of Pin!