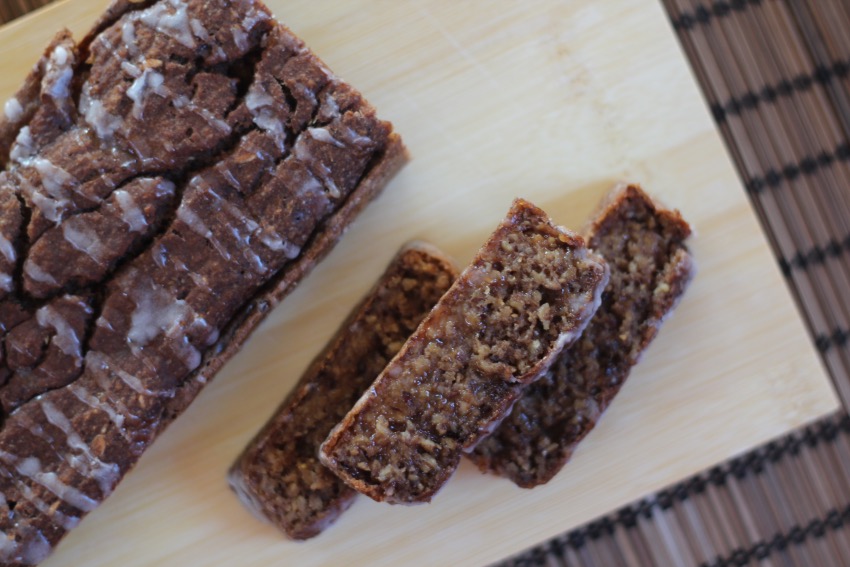 Bananenbrood met een twist zullen we maar zeggen! En wat voor een twist. Dit zijn precies de kruiden voor dit seizoen om je bananenbrood een upgrade te geven. Je huis zal ruiken naar de herfst/winter/kerstmis en alles wat bij deze gezelligheid hoort. Oftewel: een echte Chai Bananenbrood! Hmmm.. 
Wat heb je nodig?
2 rijpe bananen
120 gram havermout
240 ml heet water + chai thee
35 gram tapioca poeder of maïzena
2 theelepels bakpoeder (let op met een glutenallergie dat je een variant hebt die geschikt is)
1 theelepel baking soda *
1 theelepel kaneel
1/2 theelepel gember poeder
1 theelepel kardemom (fijngemalen)
1 theelepel kruidnagel
1-2 eetlepels lijnzaad
60 ml plantaardige melk
1 theelepel vanille extract *
1 theelepel limoensap *
Voor het glazuur:
stroop / agave / dadelstroop / honing
of poedersuiker en (plantaardige) melk
* Deze ingrediënten zou je weg kunnen laten als je ze niet in huis hebt, no worries.
Verwarm de oven vast voor op 175 graden celsius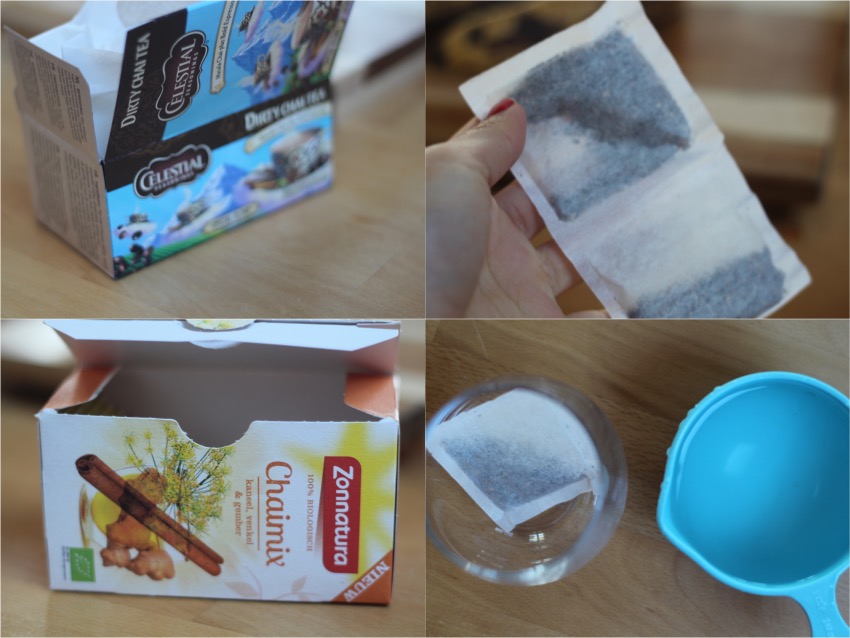 Voor de chai had ik twee opties, eentje van Celestal (waar een klein beetje espresso doorheen zit) of eentje van Zonnatura. Ik ben voor de sterkere Celestal variant gegaan. Een zakje in een glas en daar 240 ml heet water overheen gedaan en zo'n 10 minuten laten trekken. Doe de maïzena hier vervolgens bij en meng het erdoor (maïzena moet altijd een beetje warm worden om geactiveerd te worden).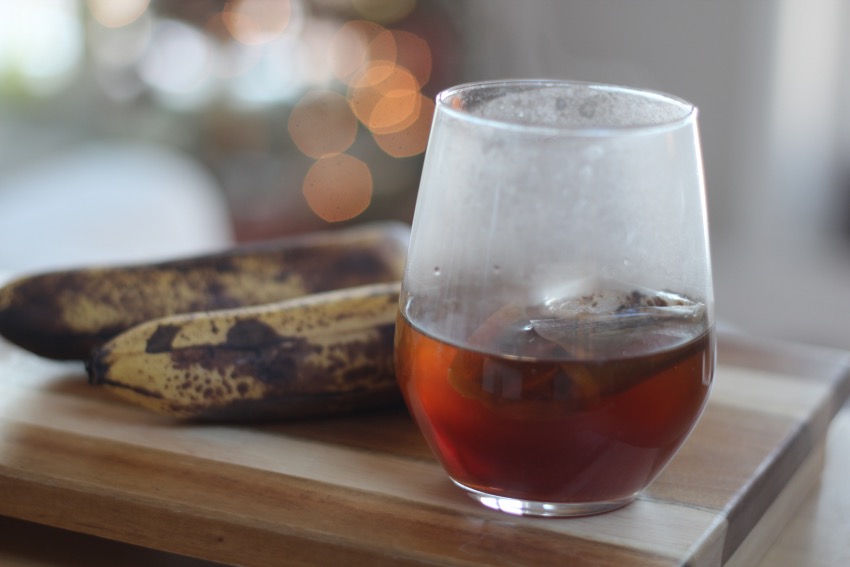 Lekker, naast de super rijpe bananen.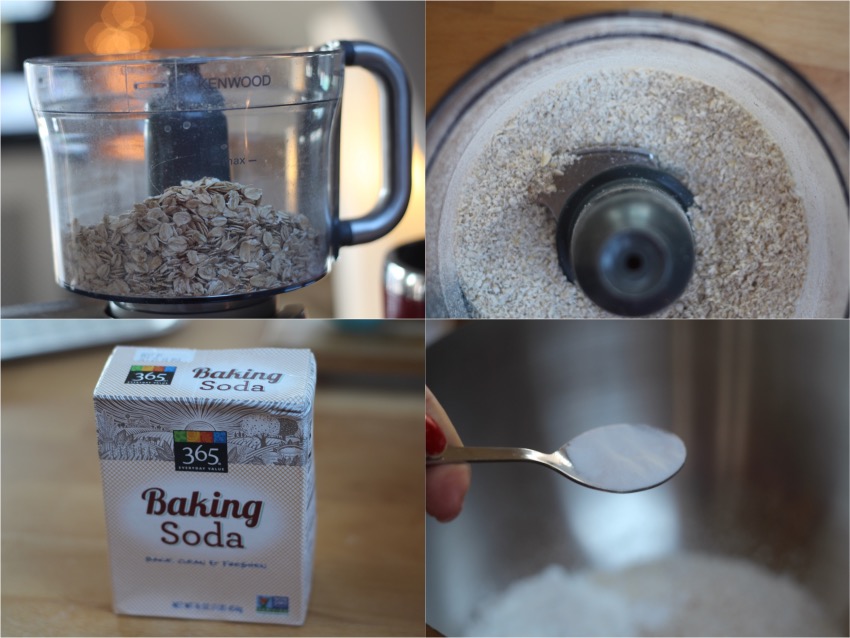 Vervolgens doe ik de havermout in de keukenmachine om ze fijn te malen tot een bloem. In een grote kom meng ik dit met de bakpoeder en baking soda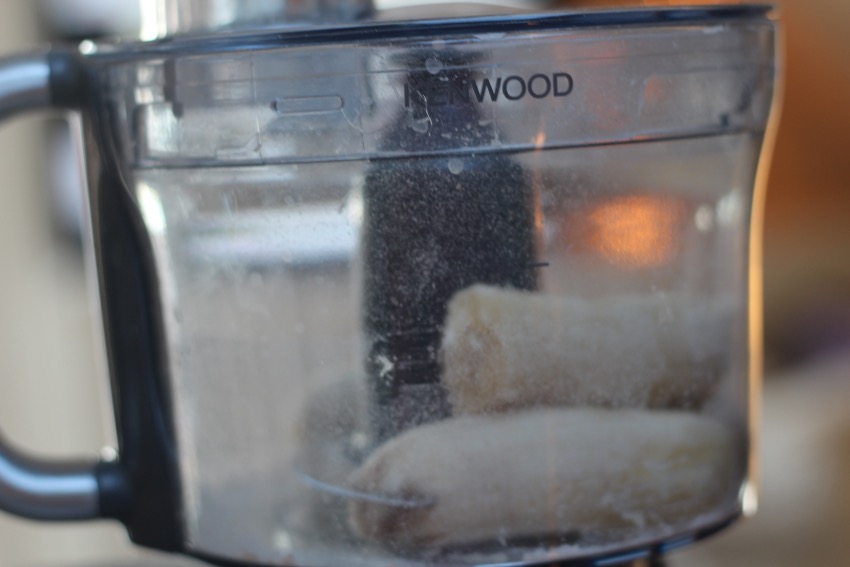 De bananen gaan vervolgens in de keukenmachine (dit kun je ook met een vork prakken)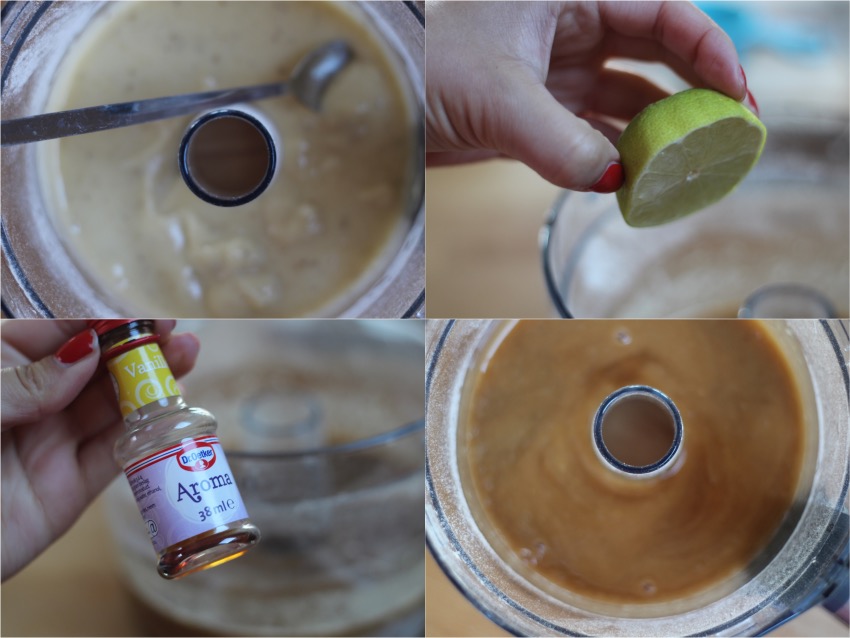 Tot het een gladde massa is geworden, daarna kan de limoensap, melk, chai thee en vanille extract erbij. Meng dit even door elkaar met een vork.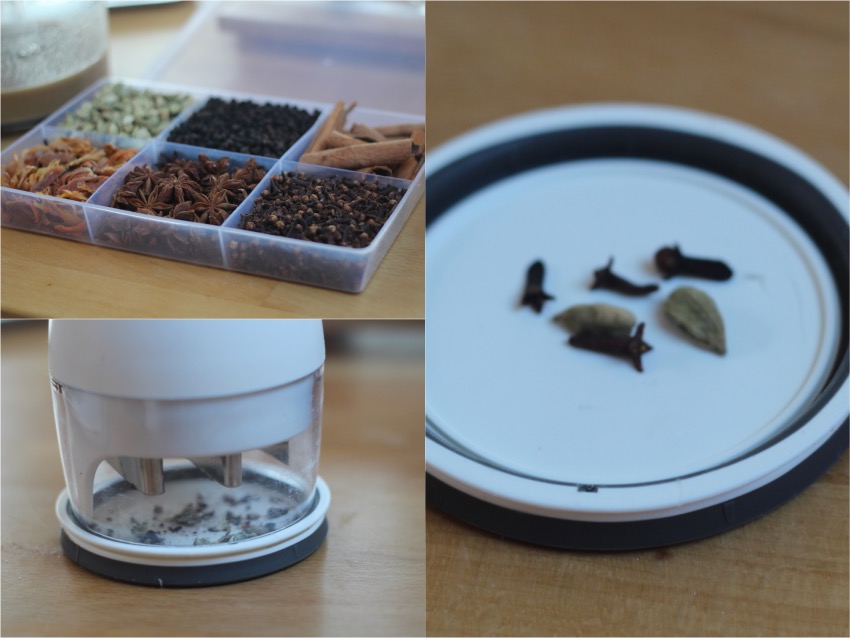 Omdat ik geen fijngemalen kruidnagel en kardemom heb, gebruikte ik dit apparaatje van de Ikea waarmee je van alles fijn kunt hakken. Van laatste stukjes kaas (om over een ovenschotel te strooien bijvoorbeeld) tot knoflook tot kruiden!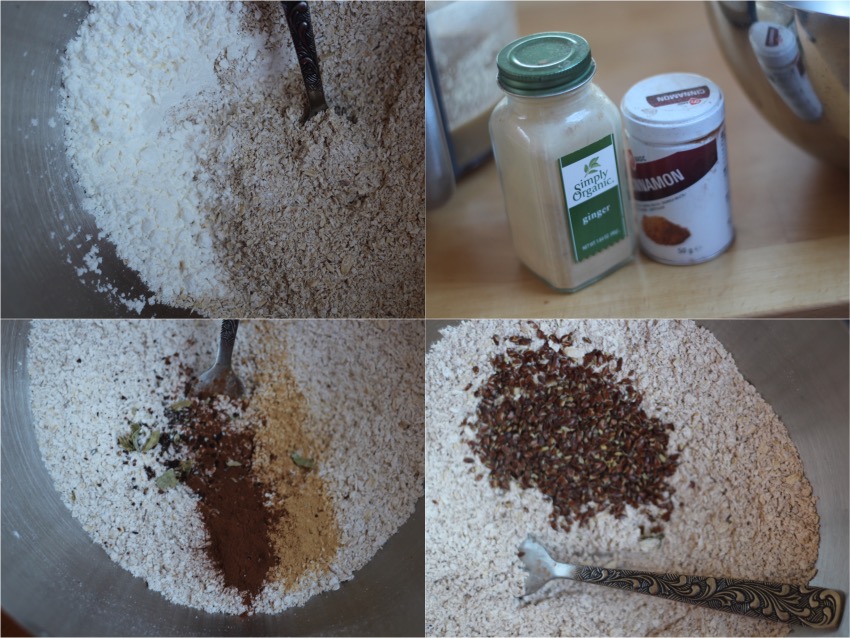 Vervolgens kunnen alle andere droge ingrediënten bij de kom met havermout en bakpoeder + baking soda. Dus de kaneel, gember, lijnzaad, kruidnagel en kardemom. Meng dit door elkaar met een vork.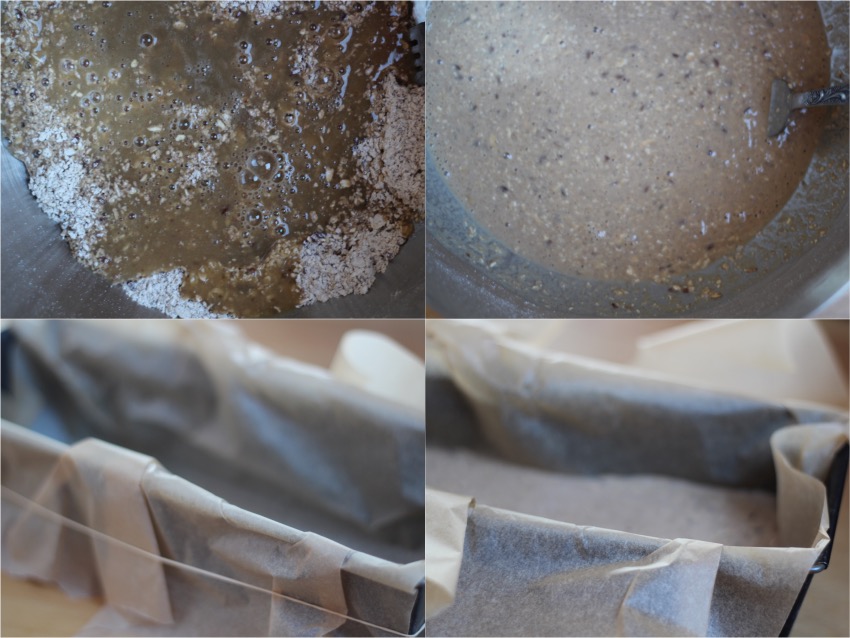 Doe vervolgens de natte ingrediënten erbij, meng dit met een vork en maak een cakeblik klaar om dit mengsel erin te gieten. Je kunt hiervoor een velletje bakpapier gebruiken (vind ik makkelijker). Vet deze een heel klein beetje in, dit helpt enorm bij het eruit krijgen van deze cake! Doe de cake zo'n 35 – 45 minuten in de voorverwarmde oven. Houd hem in de gaten en prik af en toe even met een vork in de cake om te kijken of hij er schoon uit komt. Zo ja; dan is je cake klaar!
Ready!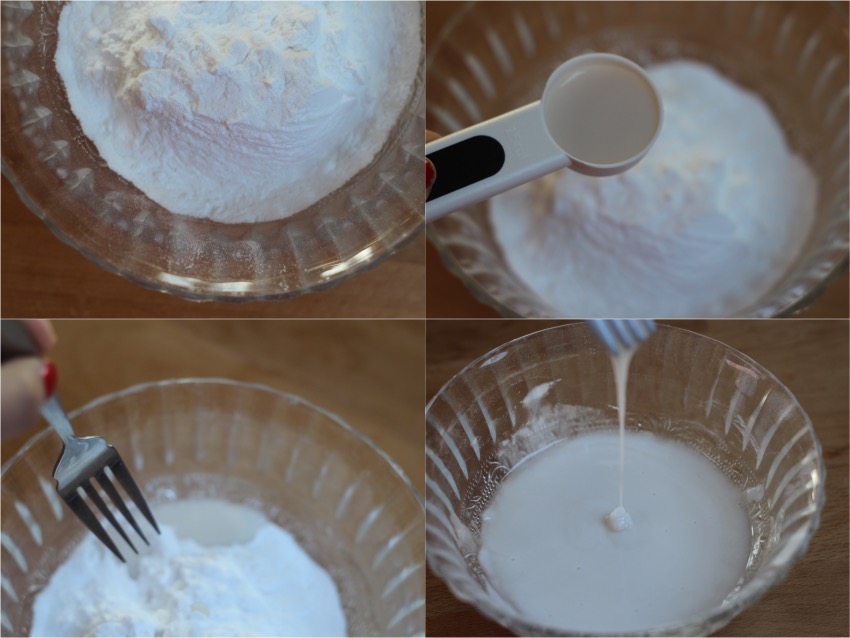 Voor het glazuur heb ik geen consessies gedaan, ik ben gewoon voor poedersuiker en wat amandelmelk gegaan. 140 gram poedersuiker en 350 ml amandelmelk geven dit resultaat. Dit was trouwens veel te veel voor wat gedruppel over de cake, maak of minder óf bedek de hele cake met glazuur.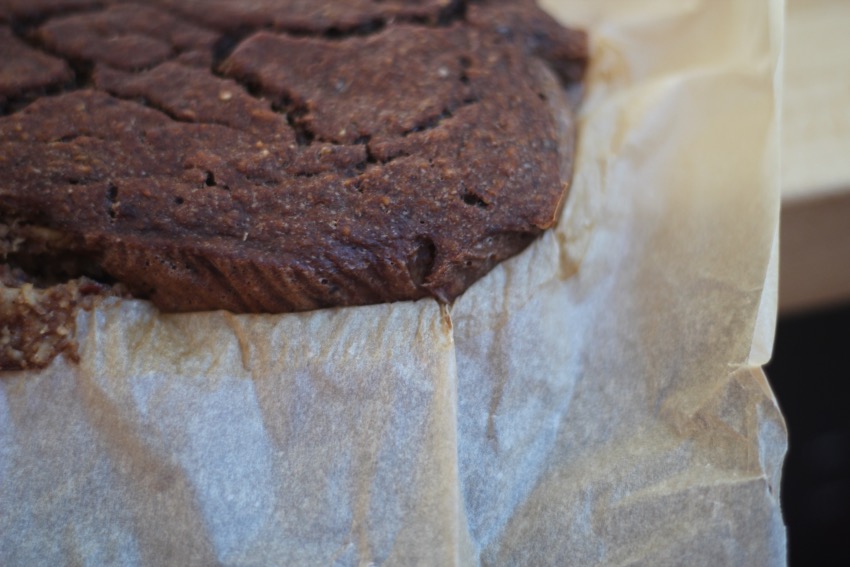 Ik had het bakpapier niet ingevet waardoor het heel 'elastisch' was bij het scheiden van de cake en het papier. Uiteindelijk is het me zonder al te veel scheurtjes gelukt.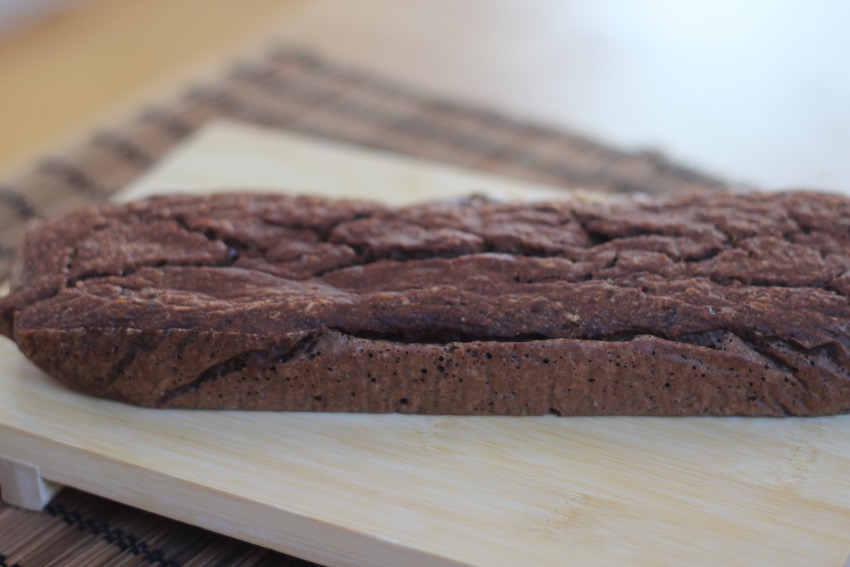 Zie hier het gladde resultaat: YEAH!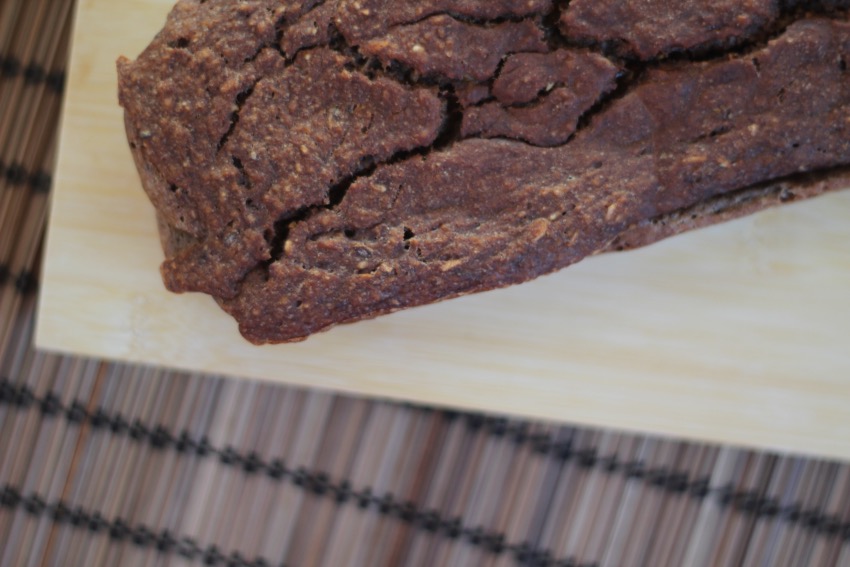 Ben je klaar voor wat glazuur?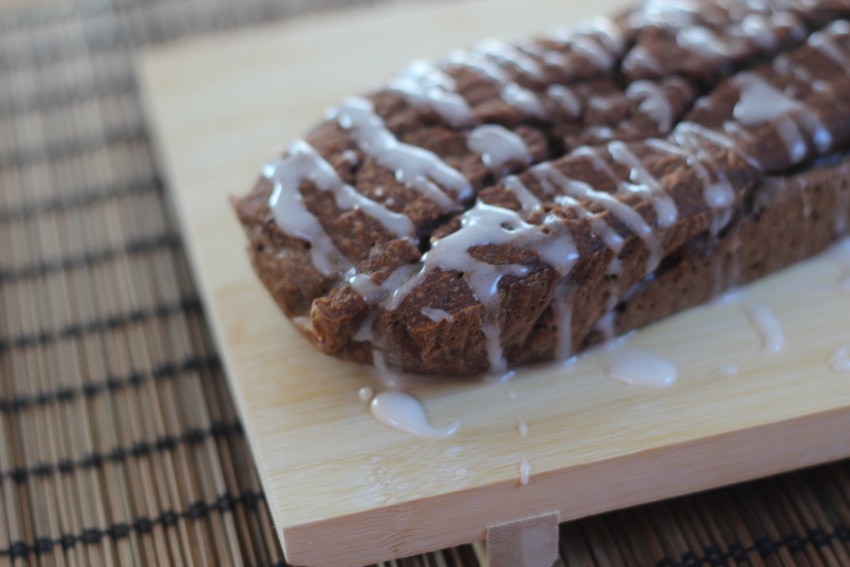 Hmm 🙂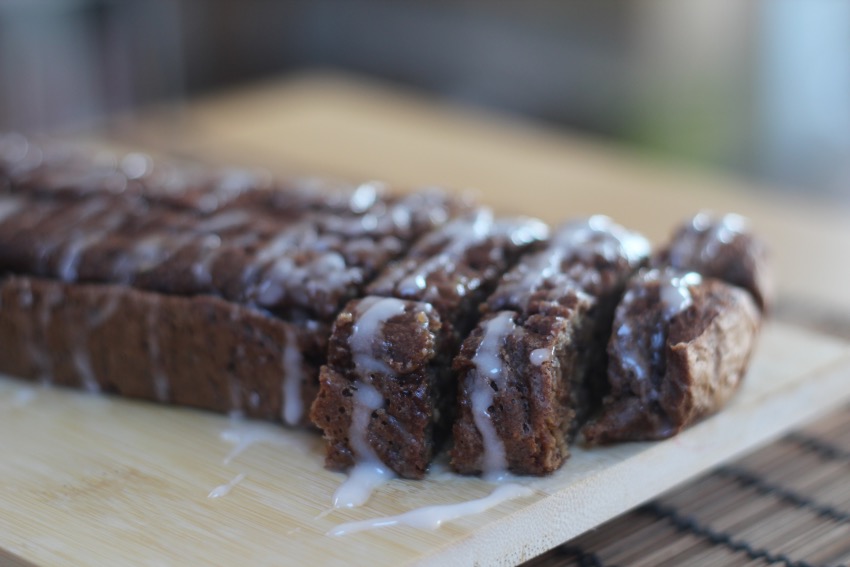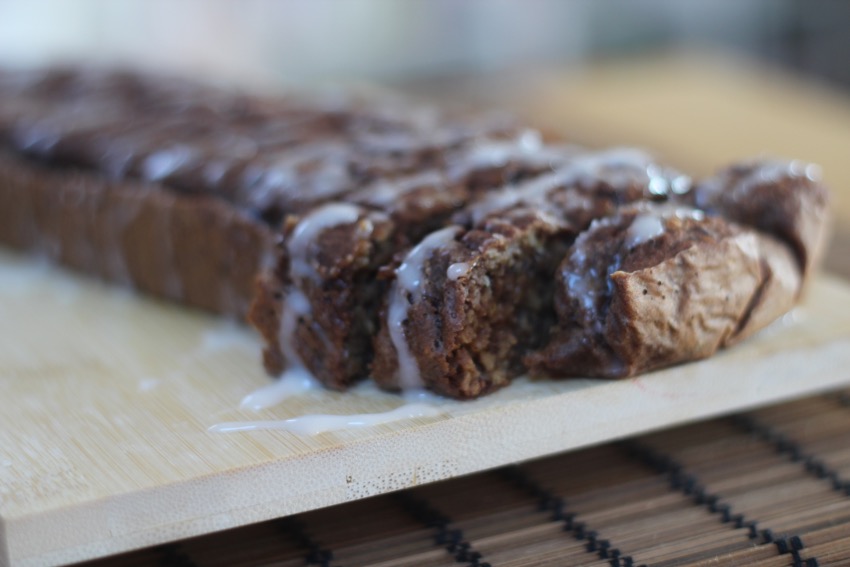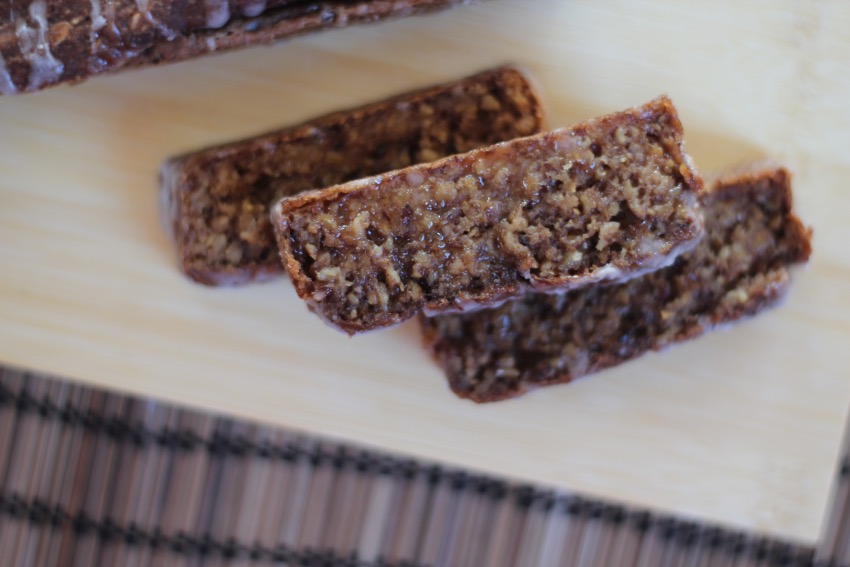 In kleine plakjes lekker, maar ook grote stukken die je met een vork opeet bij de koffie of thee. Heerlijk!! Je huis zal zo lekker ruiken.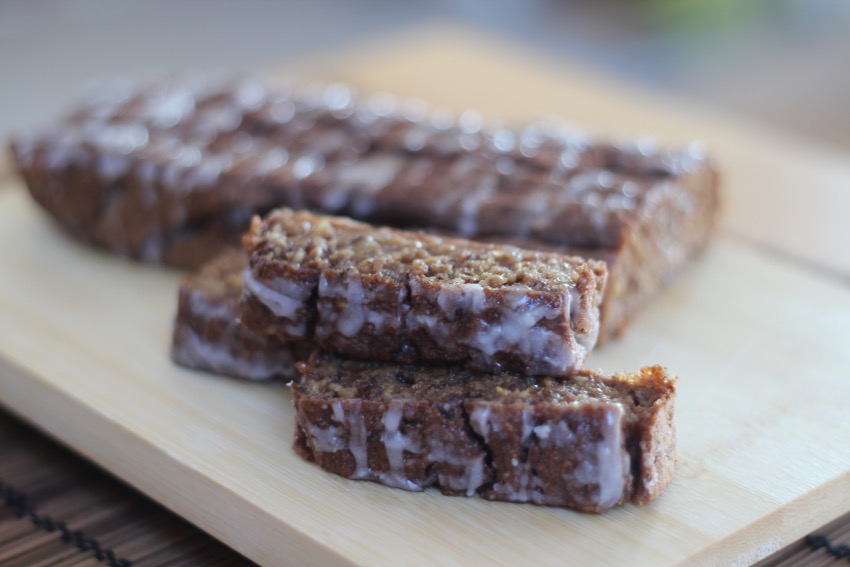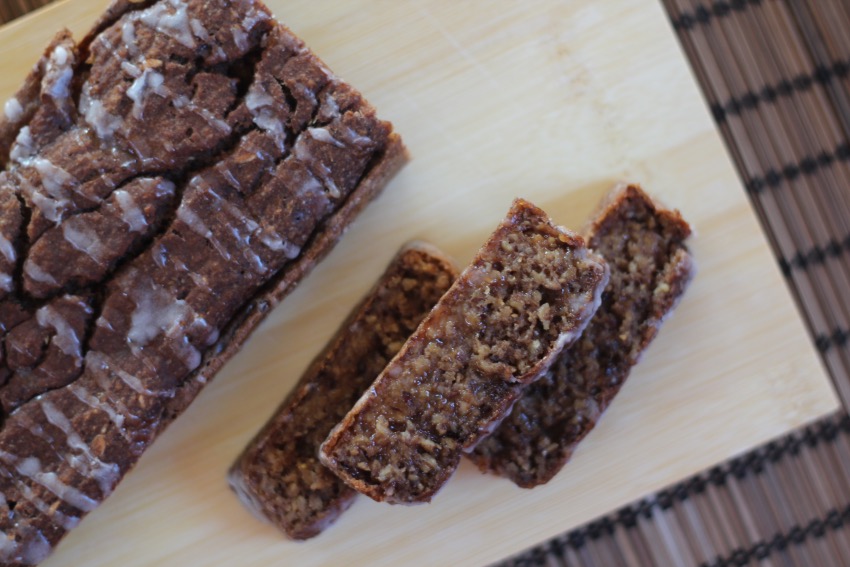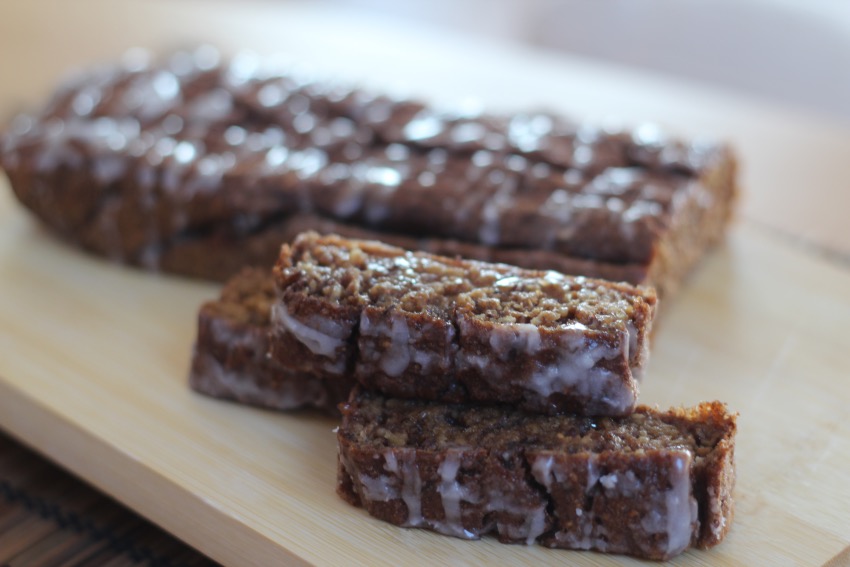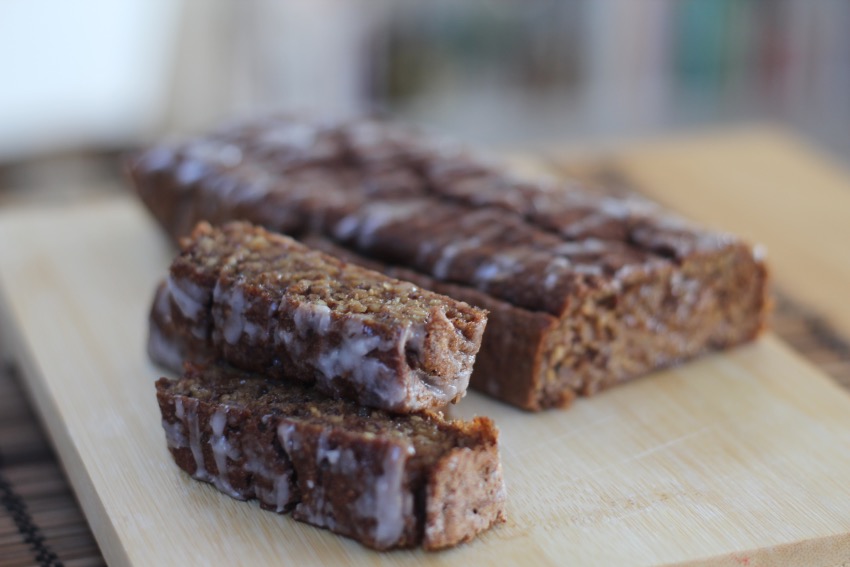 Enjoy!
BewarenBewaren