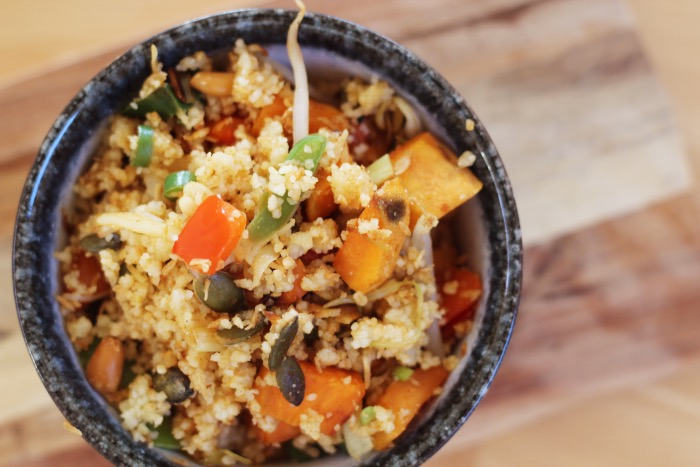 Het is weer tijd voor een recept. I am on a roll! Het ene recept na het andere en dat doet me goed, dat doet mijn smaakpupillen goed. Vandaag een simpele couscous met zoete aardappel, groente, pompoenpitten en een kruidenmengsel van kokos en pinda's. Heerlijk! 
Wat heb je nodig voor 2 grote porties?
1 grote zoete aardappel, geschild
100 gram droge couscous
2 eetlepels pompoenpitten
150 gram groente(mix), wat jij wilt
1/2 of 1/4 bouillon blokje
Paprika poeder, peper, zout, Seroendeng
(olijf)olie om in te bakken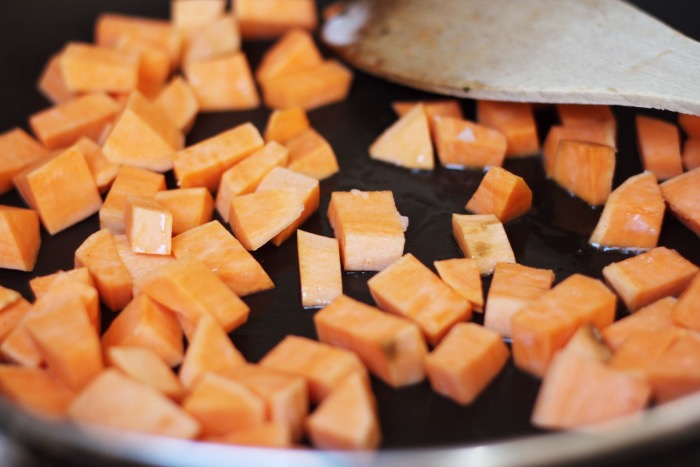 Schil de zoete aardappel, snijd ze in blokjes en bak ze in wat olie in een pan.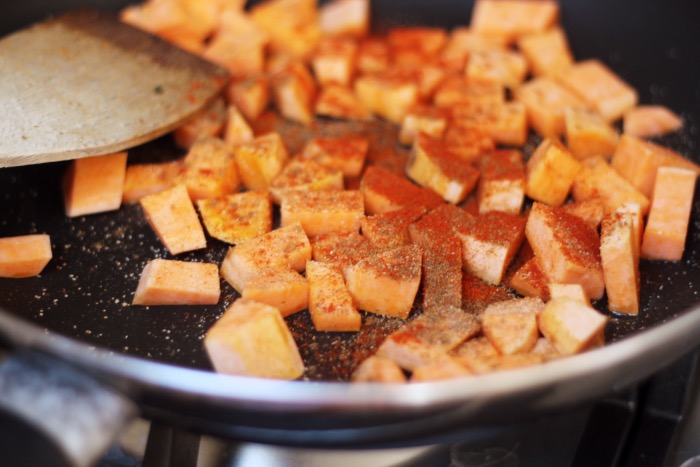 Na een paar minuten kun je paprika poeder, peper en zout toevoegen. Zoete aardappel is vrij hard, dus bak het lang genoeg tot het zacht is.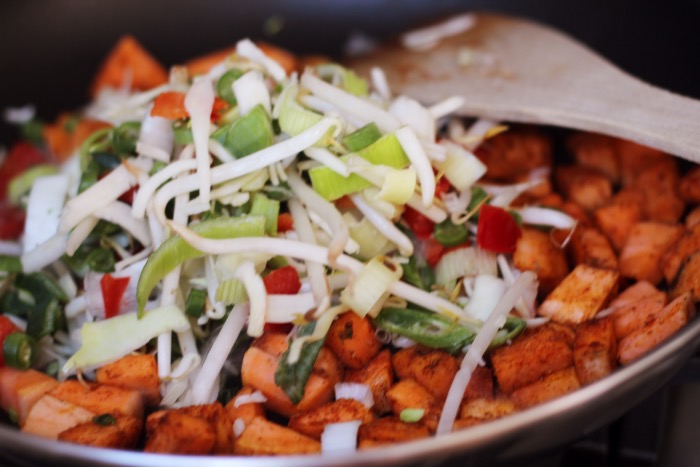 Voeg vervolgens je groente toe. Ik heb gewoon een zakje oosterse groente gebruikt omdat ik lui ben en het nog had liggen.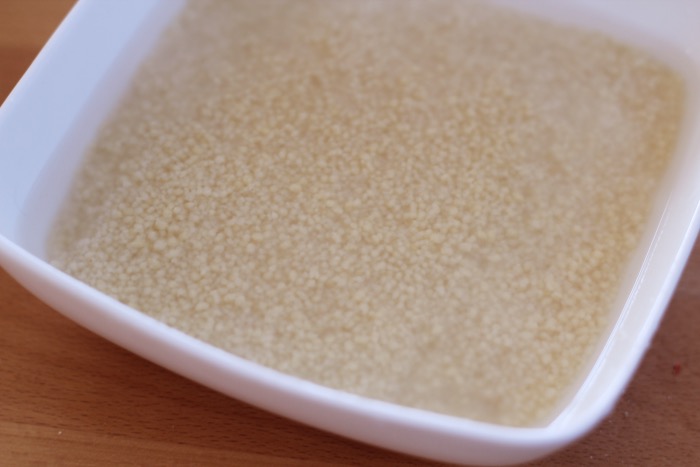 De couscous doe je in een kom, daar giet je heet water overheen tot de couscous net onder het water zit, voeg een kwart of half bouillon blokje toe. Dit is eigenlijk al teveel water, ik heb hier nog wat couscous bij gedaan. Laat dit zo'n 10-15 minuten staan en roer er af en toe doorheen met een vork.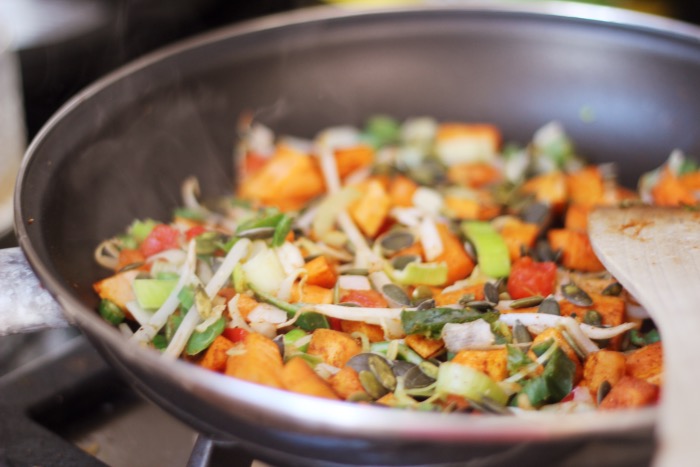 Als je groente lekker aan het bakken is, voeg je de pompoenpitten toe. Dit zorgt voor wat extra "crunch" in het gerecht.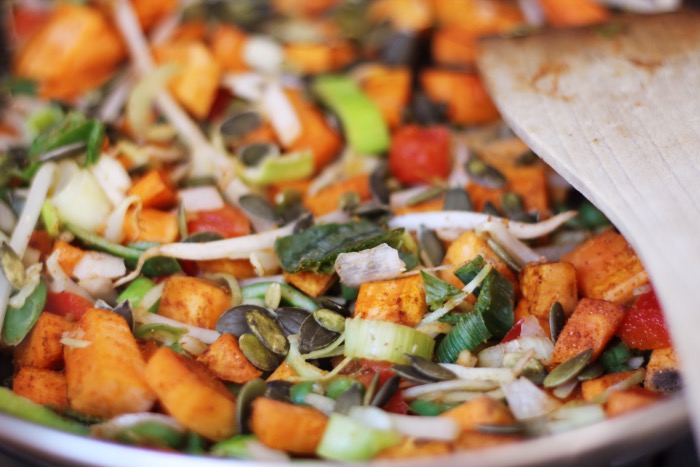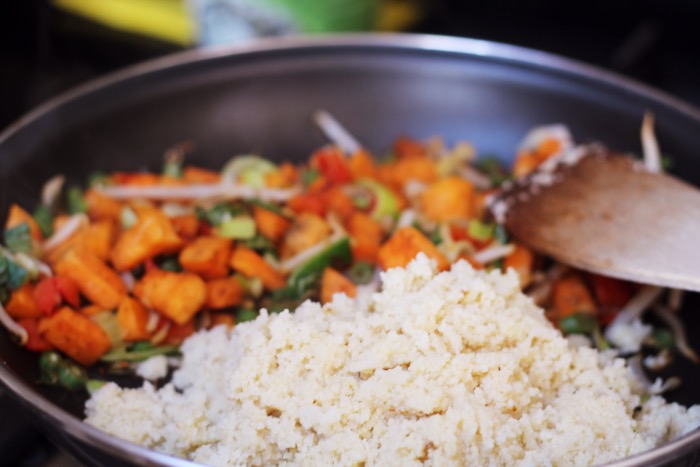 Couscous erbij, ik maak hier eerst wat ruimte voor in de pan door het groentemengsel aan de kant te schuiven.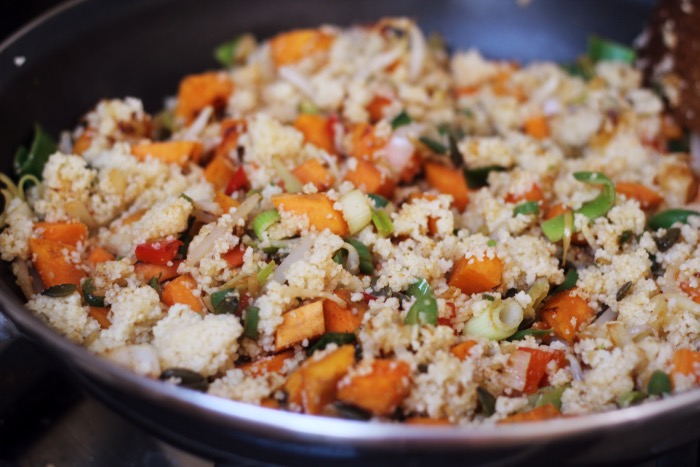 Meng vervolgens alles door elkaar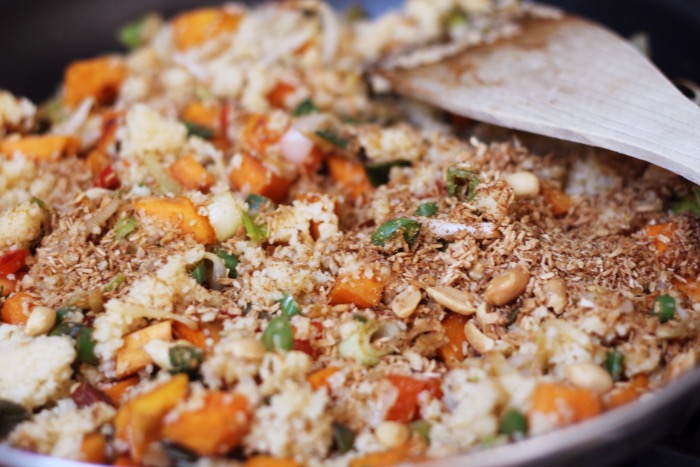 Dit maakt het zó lekker: Seroendeng. Ik heb dit ooit gekregen en het staat maar op mijn aanrecht. Zo af en toe gooi ik het door wat gerechten, heerlijk! Bak dit vervolgens nog een minuutje mee en je maaltijd is klaar!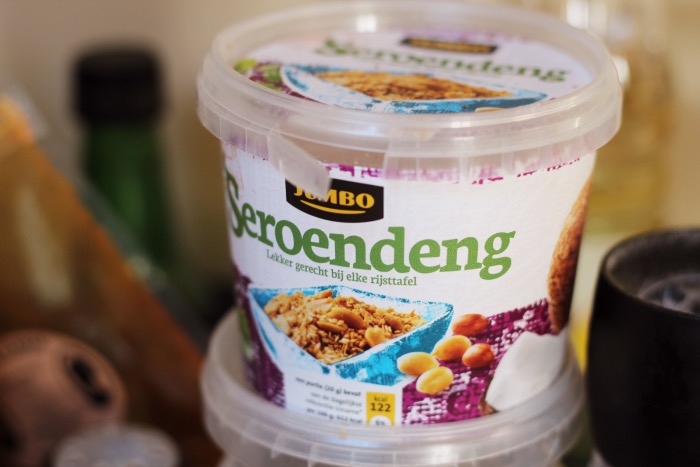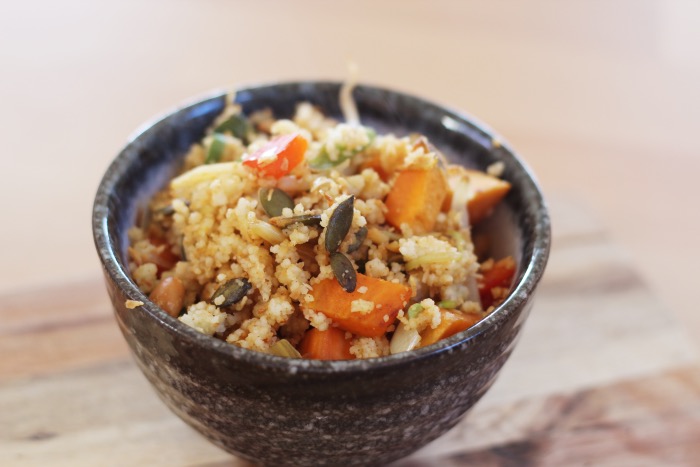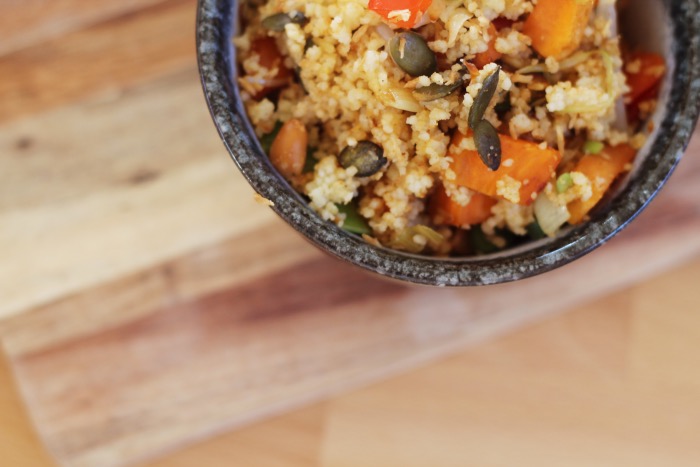 Eetsmakelijk!