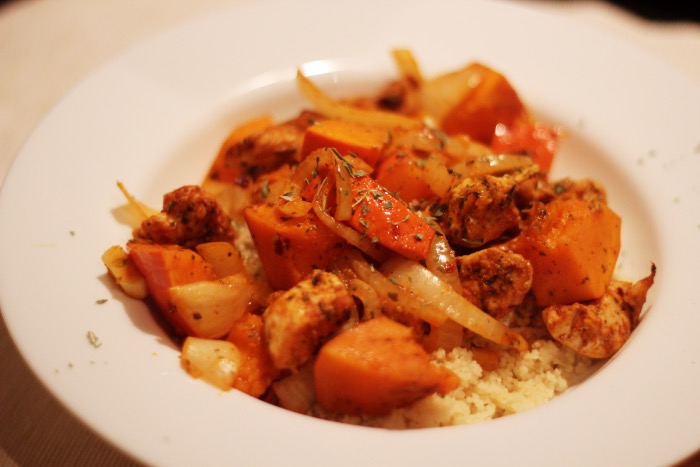 De winter vraagt gewoon om ovenschotels. Dus ik luister. Vandaag een super simpele ovenschotel met pompoen en kip! 
Wat heb je nodig voor 2 personen? De hoeveelheden hoef je echt niet exact over te nemen! Het is een schatting.
Een halve pompoen
200 gram kipfilet
1 ui
3 teentjes knoflook
paprikapoeder
peper en zout
chili vlokken

Provençaalse

 kruiden
2 eetlepels (olijf)olie
Verwarm de oven vast voor op 175 graden Celsius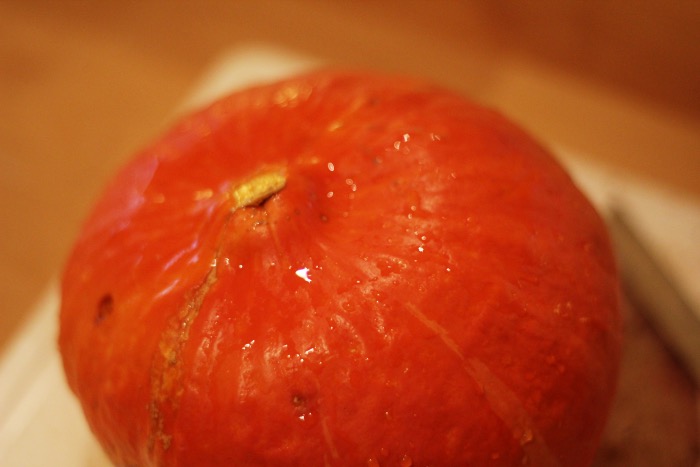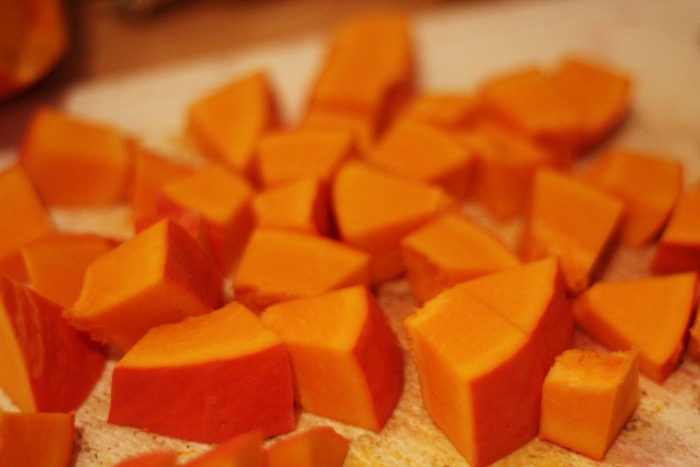 Snijd de pompoen in blokjes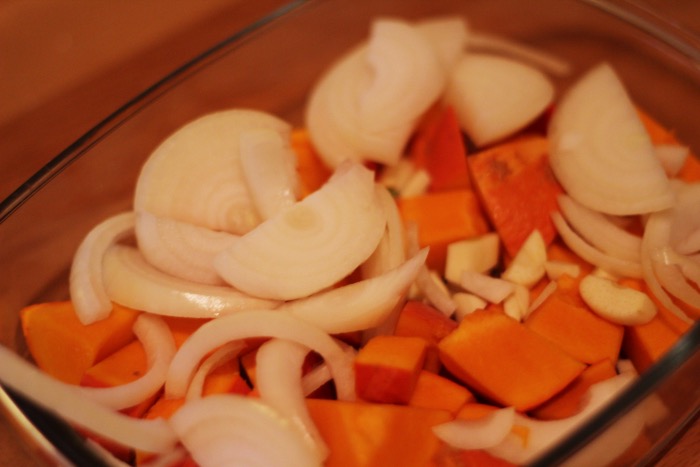 Doe dit in een ovenschaal met de ui die je in stukjes hebt gesneden, evenals met de knoflook.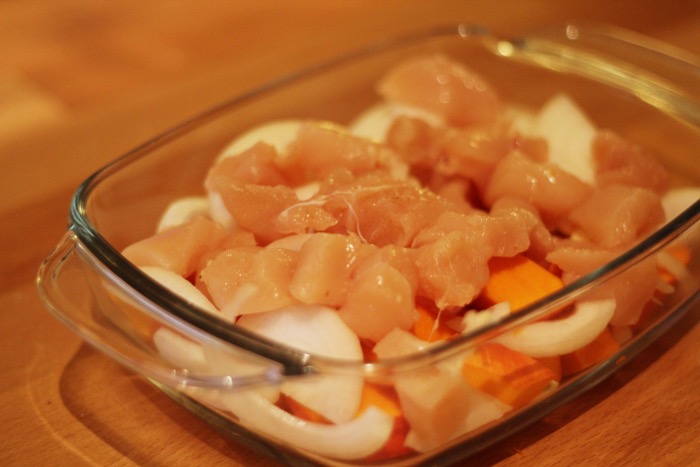 Snijd de kip ook in kleine blokjes en doe dit ook in de ovenschaal. Het is zo simpel he.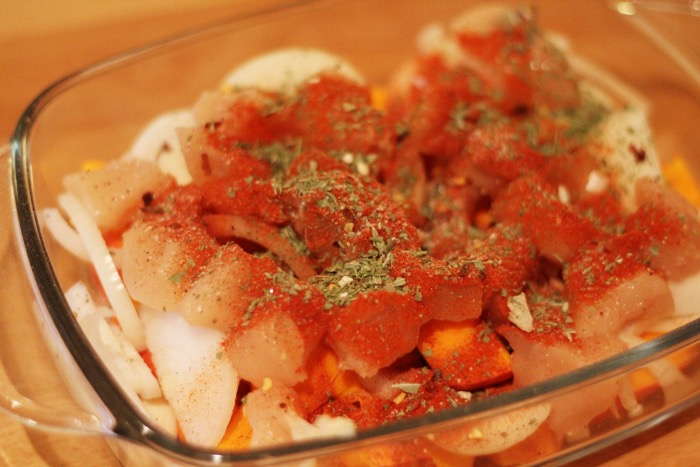 Berg kruiden erop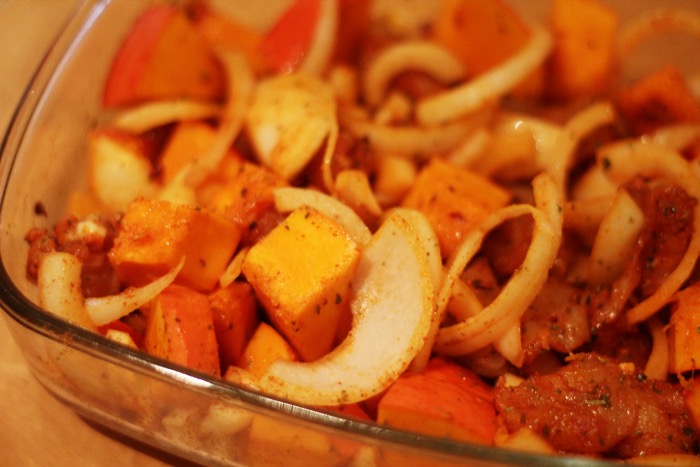 Olie erbij en met een lepel (of met je handen) goed mengen zodat alles bedekt is met de kruiden en olie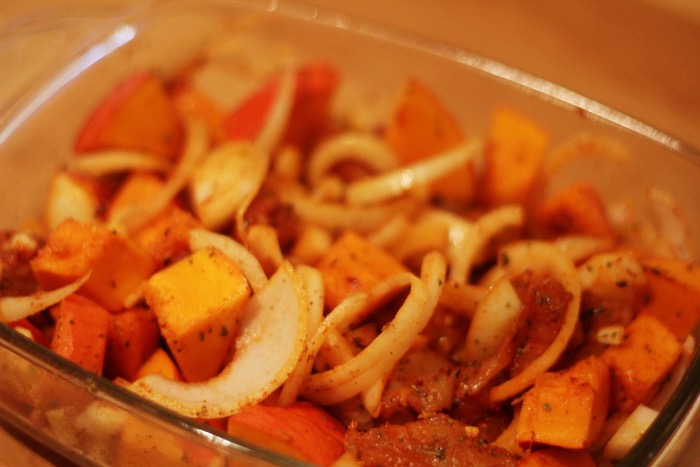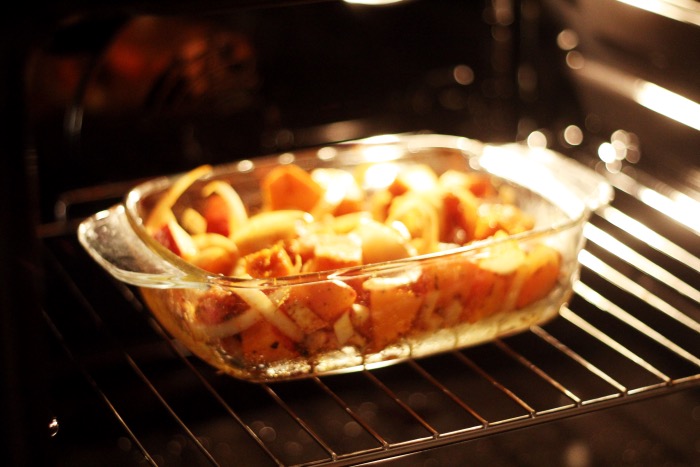 En dan in de oven! Voor zo'n 40 tot 60 minuten.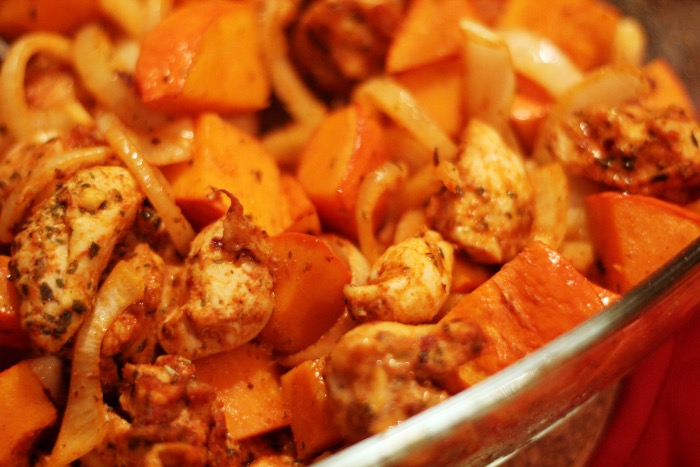 Dan is dit het resultaat als het de oven uit komt! De geur.. Ohhhh, de malsheid van de kip, ooooohh..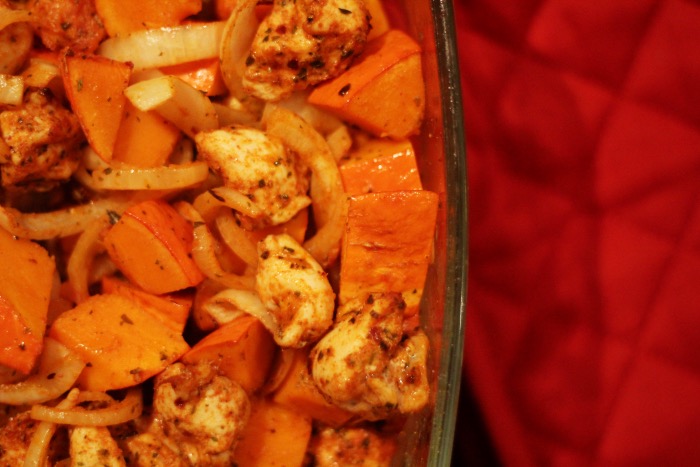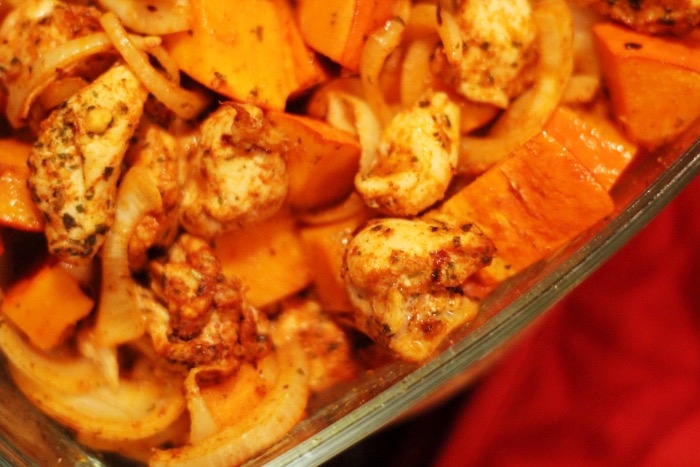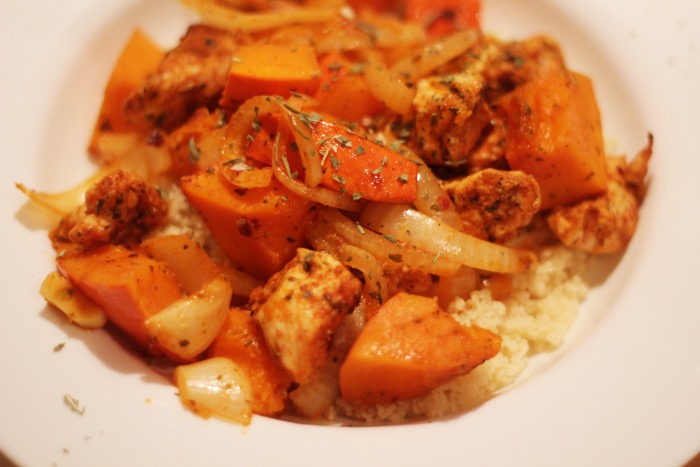 Je kunt dit op zichzelf eten, maar ook met rijst, quinoa of zoals ik heb gedaan met couscous.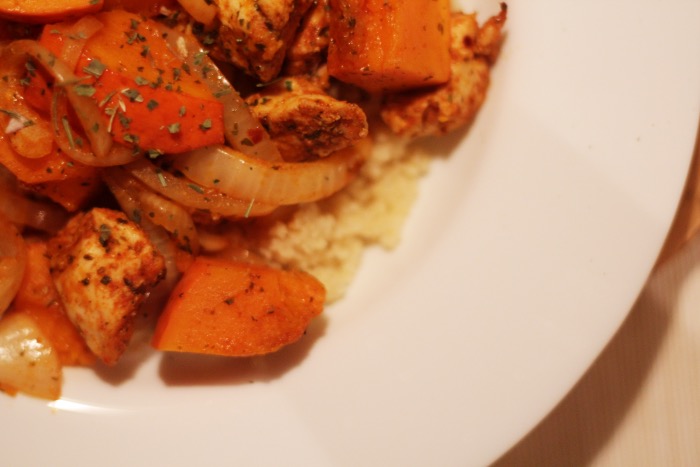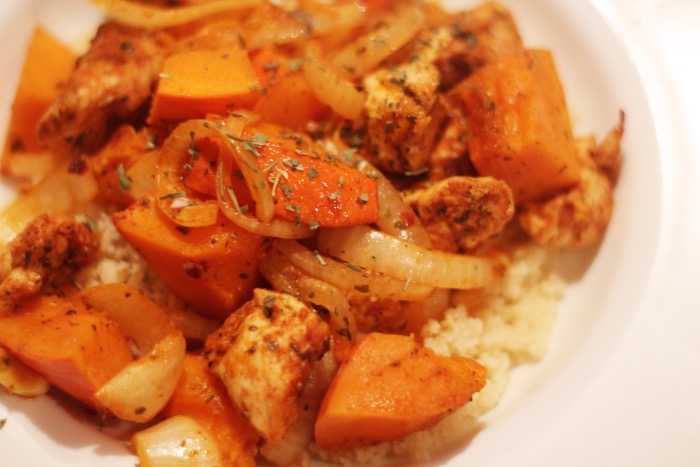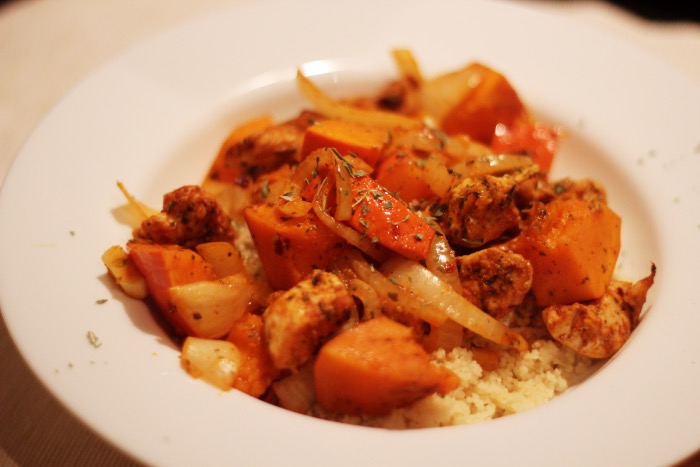 Eetsmakelijk!
Bewaar, Like, Tweet of Pin!