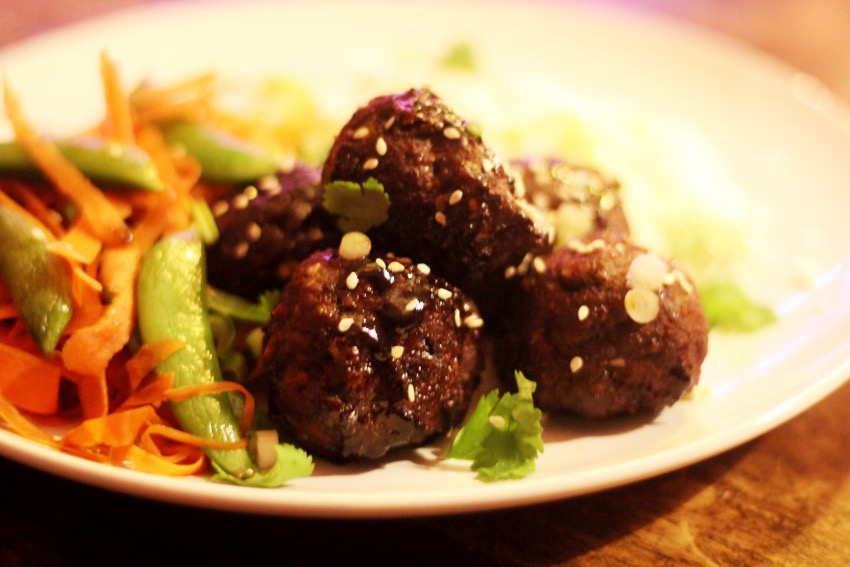 Ik ben de Aziatische keuken voorzichtig weer ingesprongen met het bereiden van gehaktballen en ik wist niet wat ik proefde. Zo zacht, zo smaakvol, ZO LEKKER! Dit moet ik met jullie delen natuurlijk! Hierbij de lekkerste Aziatische gehaktballen die ik ooit heb gegeten. Stom om dan te zeggen dat je ze zelf gemaakt hebt, maar hey; ze waren te goed! 
Wat heb je nodig voor 9 gehaktballen?
300 gram gehakt (ik heb mager rundergehakt gebruikt)
2 x bosui
1 ei
2 theelepels sesamzaadjes
1 theelepel sesamolie
2 eetlepels paneermeel (gebruik meer als nodig)
knoflookpoeder
Voor de saus:
100 ml Hoisin saus
2 eetlepels rijstazijn
2 eetlepels soja saus
1 theelepel sesamolie
2-3 eetlepels honing
mespunt gemberpoeder
mespunt knoflookpoeder
3-4 eetlepels water (eventueel meer)
Voor de garnering:
1 bosui
sesamzaadjes, geroosterd
koriander
Je kunt de gehaktballen eten op een broodje, met noedels, met rijst; wat jij maar wilt! Ik heb het gecombineerd met rijst, peultjes en wortel.
Verwarm de oven vast voor op 170 graden Celsius.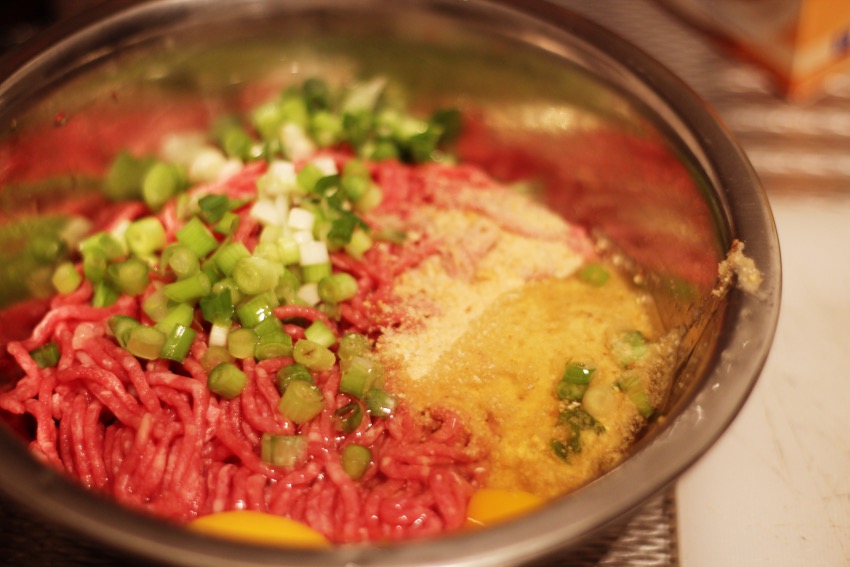 Meng alle ingrediënten van de gehaktballen bij elkaar in een kom, en ga dit met je handen kneden. Het kan zijn dat je wat paneermeel moet toevoegen als het te plakkerig is.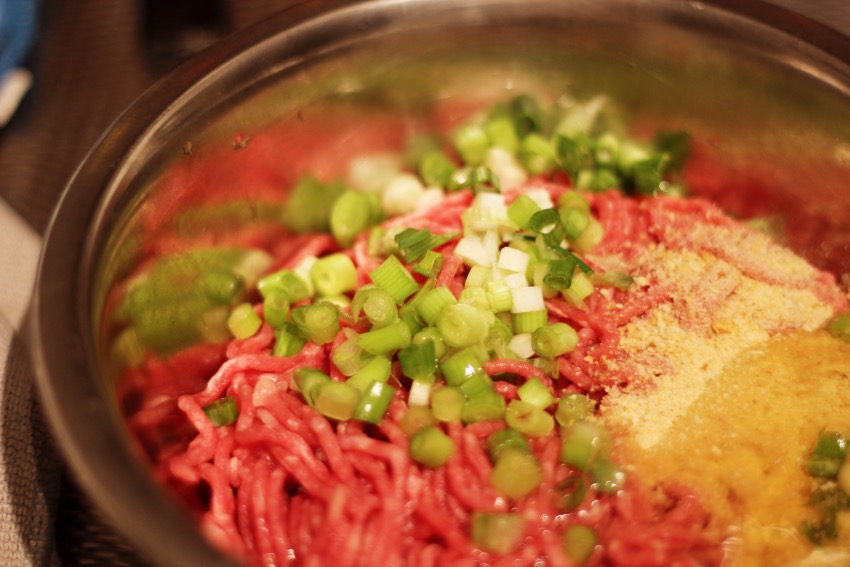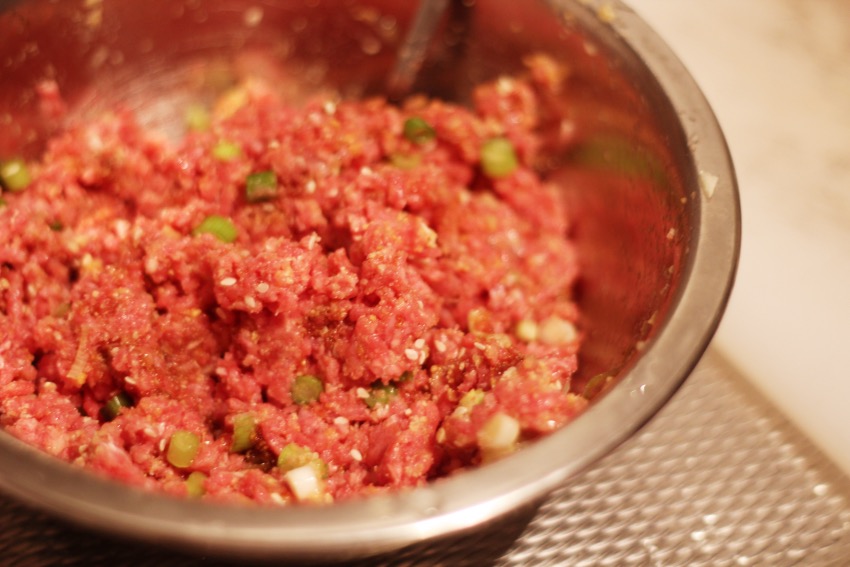 Dit is de structuur die ik lekker vind, hier draai ik zo'n 9 gehaktballen van.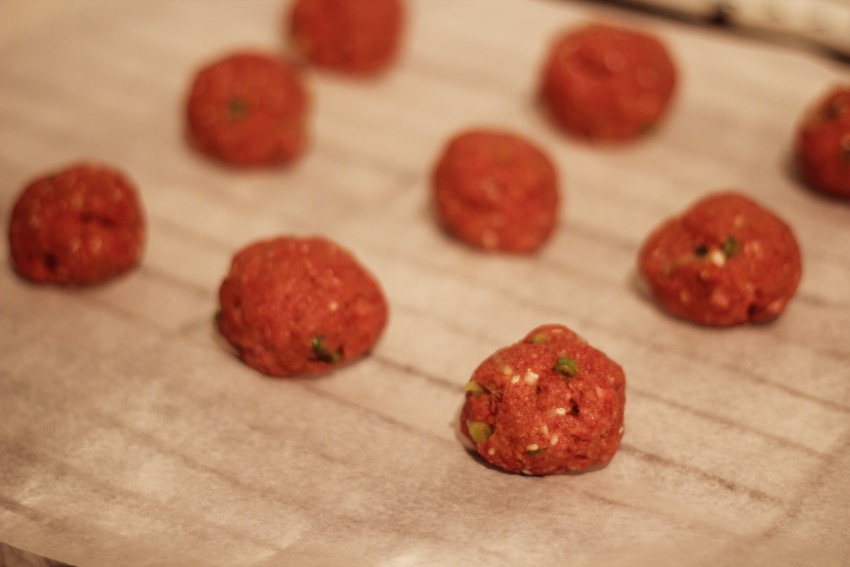 Op een velletje bakpapier plaats je de gehaktballen waarna dit de oven in kan voor zo'n 20 – 30 minuten, afhankelijk van jouw oven.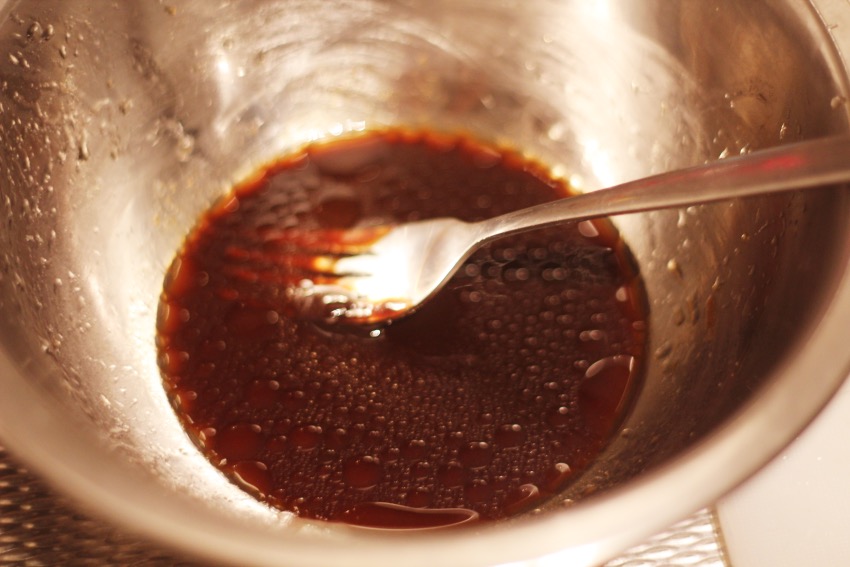 Ondertussen maak ik de saus klaar, ook weer: alle ingrediënten van de saus bij elkaar en even mengen. Ik vind het lekker als de saus zoet smaakt en niet te zout. Proef gerust even of de saus naar jouw smaak is.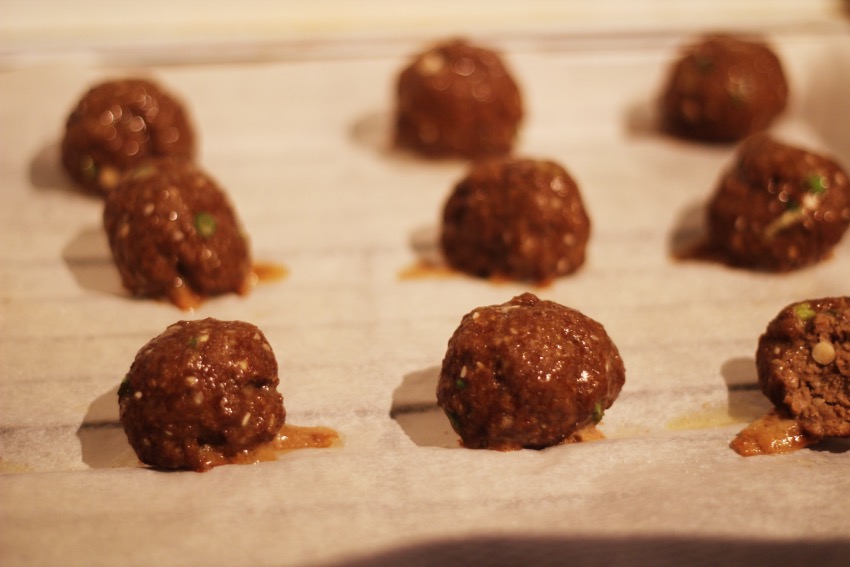 Als de gehaktballen mooi bruin en 'juicy' zijn, mogen ze uit de oven: hmmmm die geur!!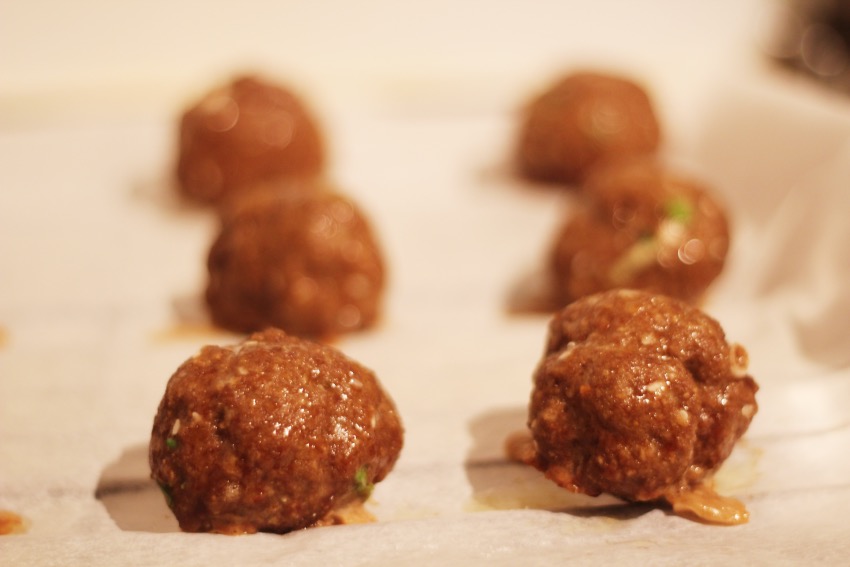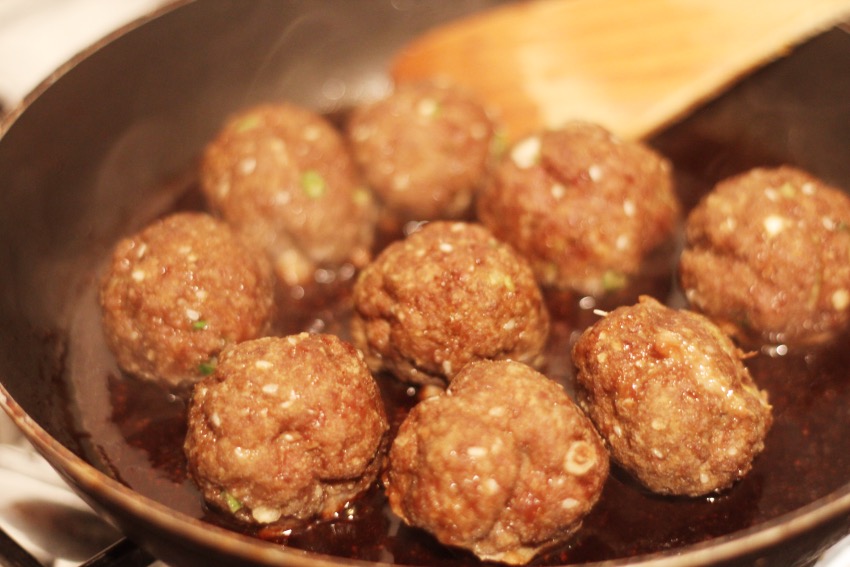 Plaats ze in een pan en giet de saus eroverheen. Zet het vuur op zijn zachtst en houd de gehaktballen en de saus in de gaten, als de saus te dik wordt of begint te plakken voeg je er water aan toe.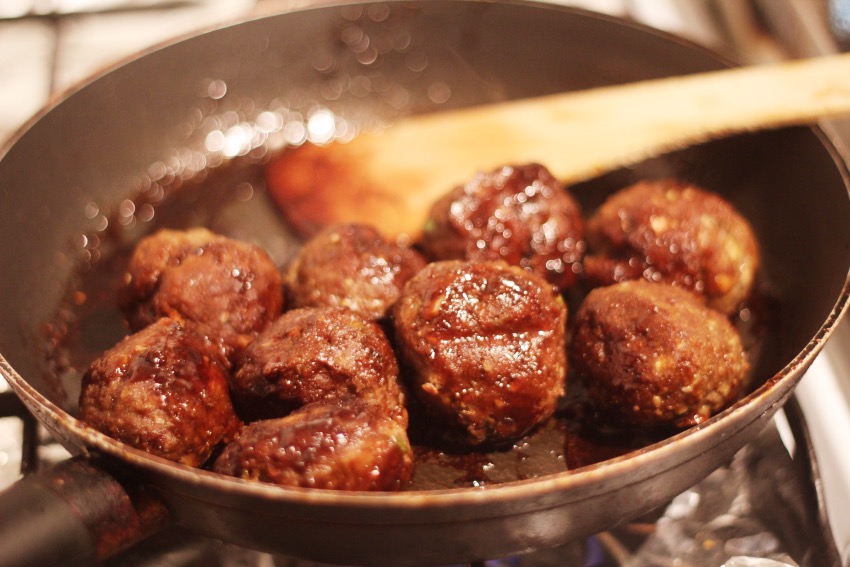 Draai de ballen af en toe om zodat elke kant bedekt wordt met de saus terwijl het nog even doorbakt.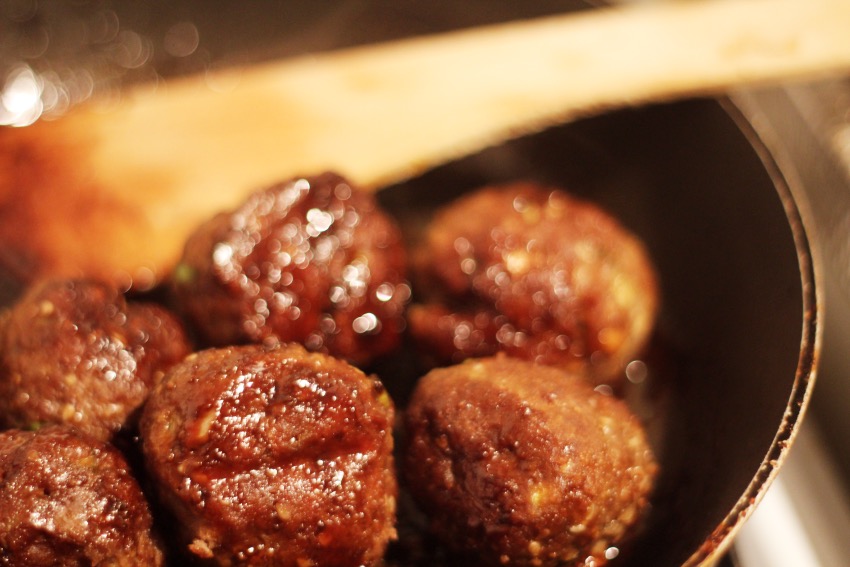 Jumm!!!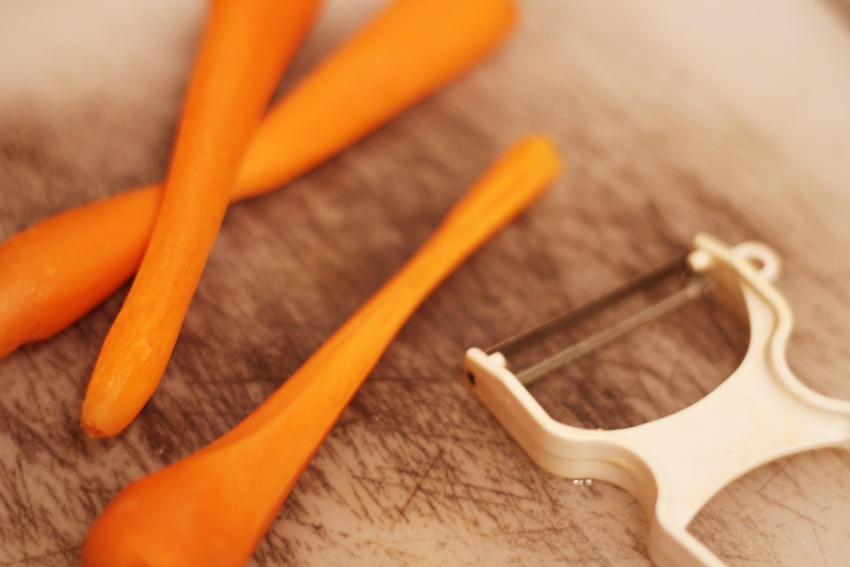 Ik heb een paar wortels 'geraspt' met een aardappelschiller voor mooie slierten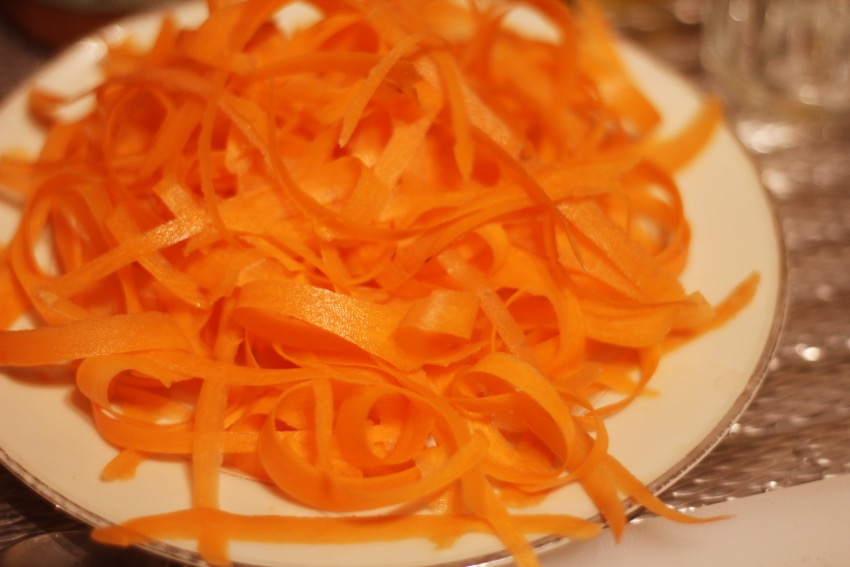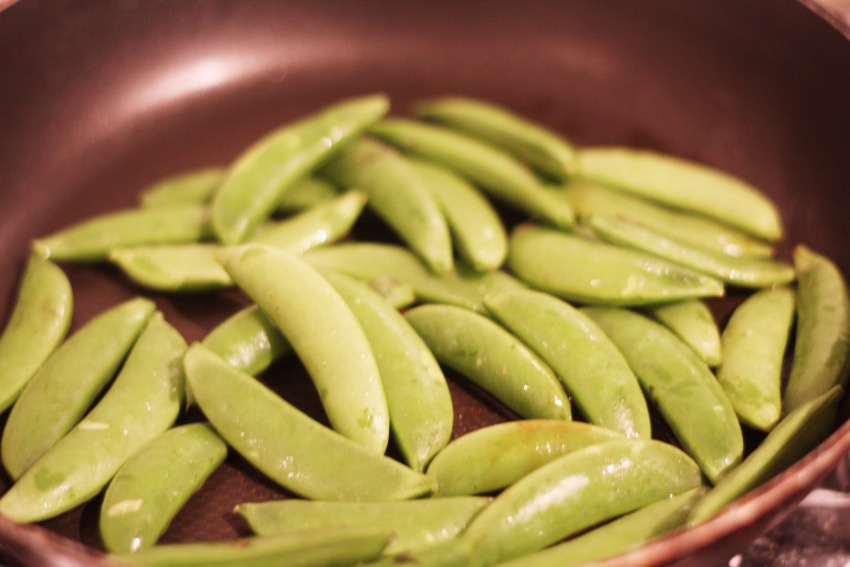 Peultjes wassen en even kort bakken of wokken in een klein beetje sojasaus (of in dezelfde pan als waar de gehaktballen in hebben gezeten)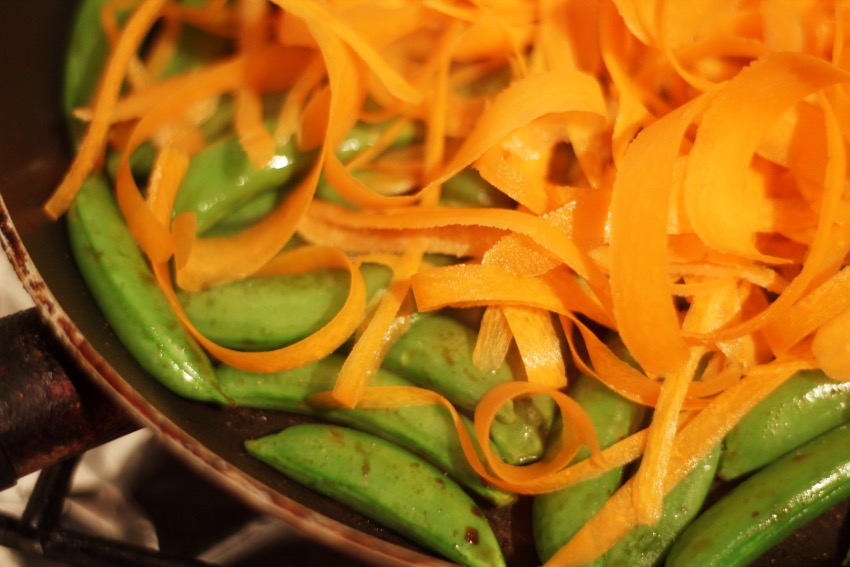 Wortel er even bij opwarmen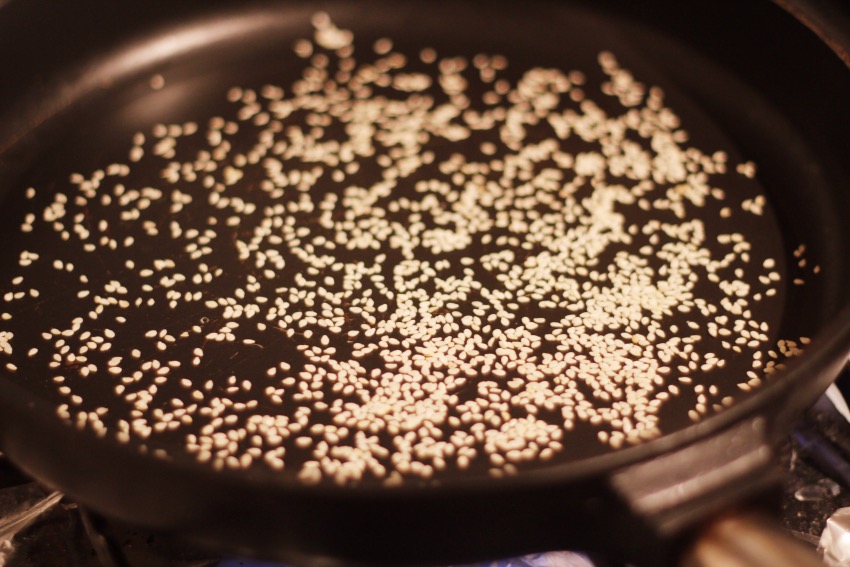 Sesamzaadjes roosteren, ondertussen heb ik ook rijst klaargemaakt.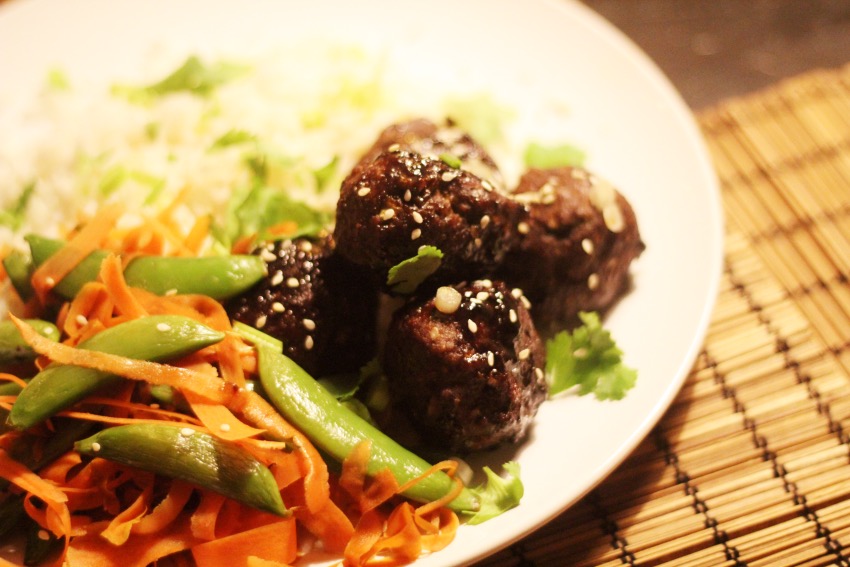 En dan kan alles bij elkaar op het bord! Als garnering kun je er nog wat koriander, bosui en sesamzaadjes overheen strooien.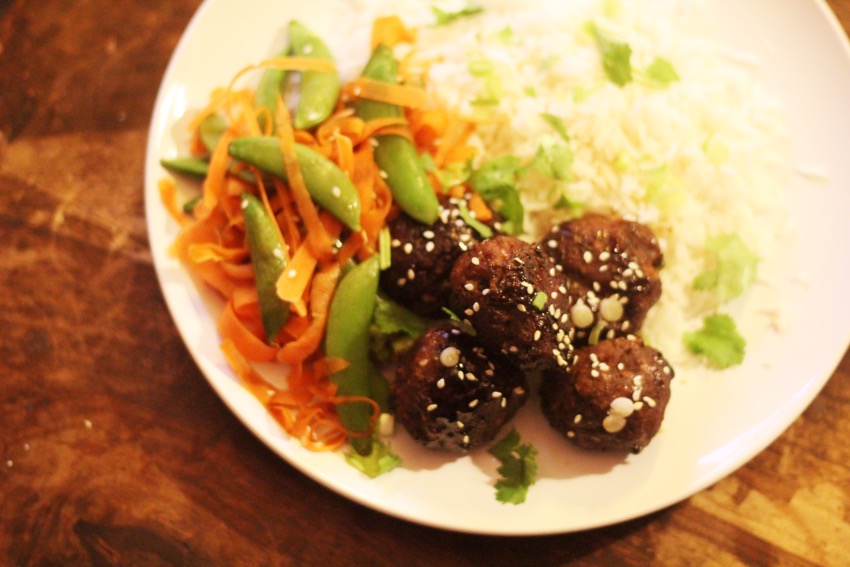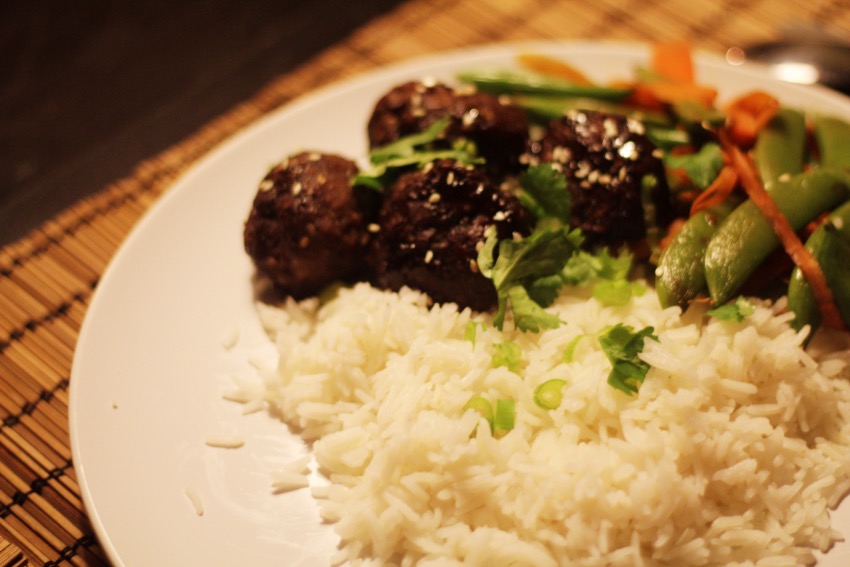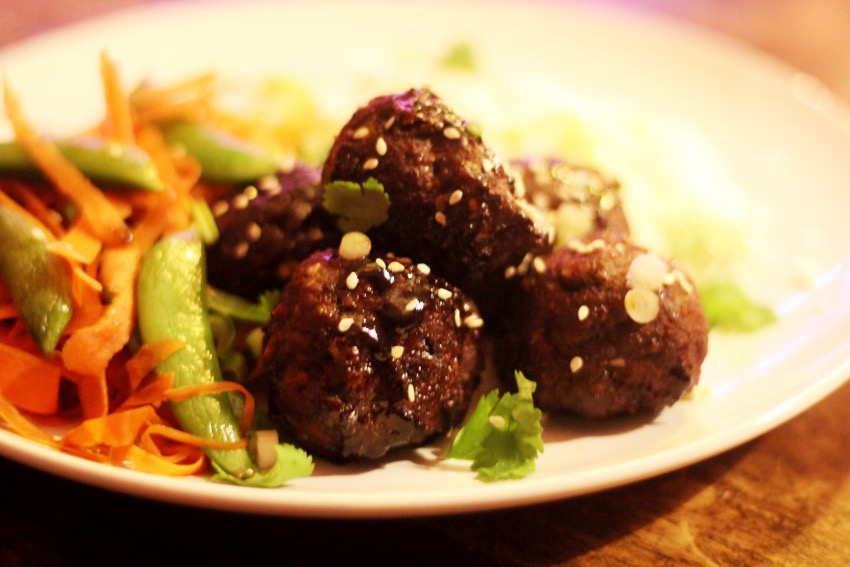 Eetsmakelijk!