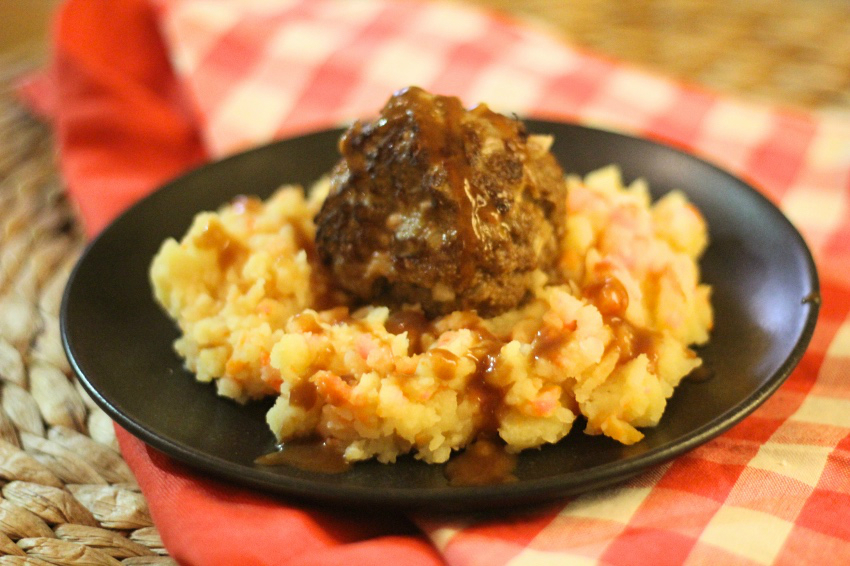 Als het weer erom vraagt, door koud en regenacht te zijn, dan vraagt mijn hart om stamppot (of hutspot) met een heerlijke, zelfgemaakte gehaktbal. Die zijn toch altijd het lekkerst? Vooral als ze lekker sappig zijn en ik weet het geheim daarvoor! 
Wat heb je nodig 3-4 personen
500 gram rundergehakt
2 eieren
1 rode ui, fijngesneden
3-4 eetlepels paneermeel
1 teentje knoflook, geperst
1 theelepel komijnpoeder
1/2 theelepel paprikapoeder
1/2 theelepel knoflookpoeder
1/4 theelepel zout
1/4 theelepel peper
olie om in te bakken
Verwarm de oven vast voor op 180 graden Celsius.
In een beslagkom meng je alle ingrediënten en kneed je dit lekker door elkaar tot één grote gehaktbal. Als je een keukenmachine hebt, mag je die ook gebruiken (niet een 'food processor' met een mes, maar eentje waar je het kopstuk kunt veranderen zodat het 'kneed' in plaats van snijdt).
Leg een velletje bakpapier op de ovenplaat en draai zo'n 6-8 grote gehaktballen. Als ze te plakkerig zijn, strooi er dan een beetje paneermeel overheen zodat je vingers niet zo blijven plakken.
Plaats de gehaktballen voor zo'n 15-20 minuten in de voorverwarmde oven tot ze niet meer rood zijn en er wat vocht uit is. Mijn geheim van sappige gehaktballen is om ze in de oven eerst 'gaar' te bereiden en vervolgens voor het krokante randje even te bakken. Als je ze direct al bakt in de pan om ze gaar te krijgen, bak je zolang dat je alle vocht er ook uit bakt.
Haal de gehaktballen uit de oven en bak ze in een pan waar je wat olie hebt verhit tot ze een lekker krokant laagje krijgen. En klaar zijn je heerlijke gehaktballen! Met wat jus en een goede stamppot of hutspot kan je herfst/winter-avond niet meer stuk! Eetsmakelijk!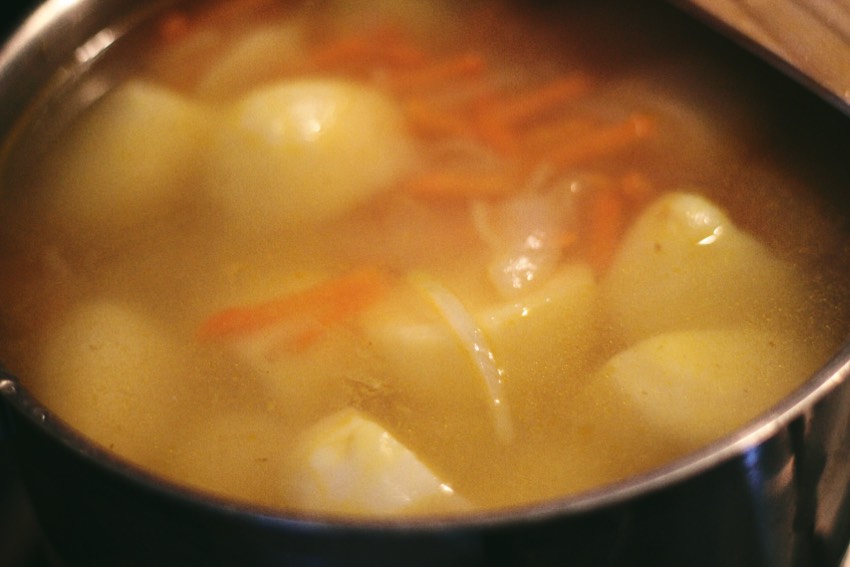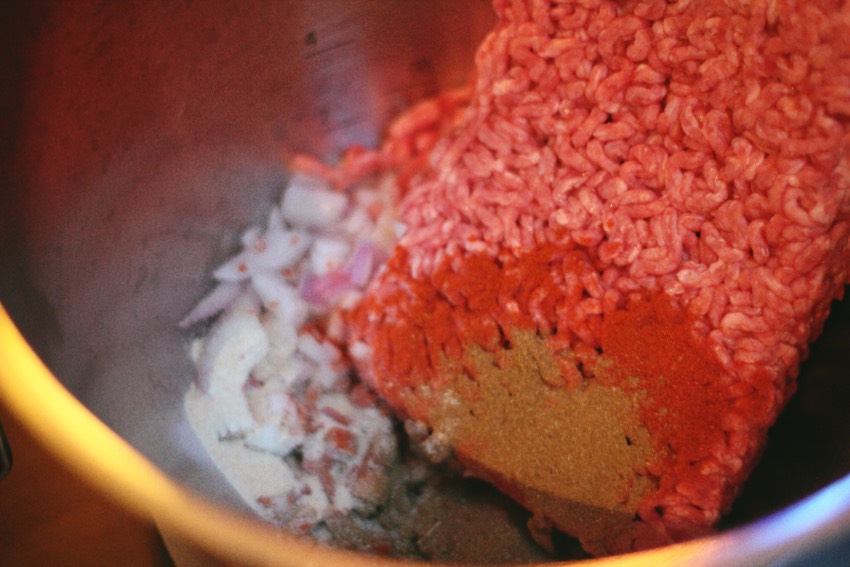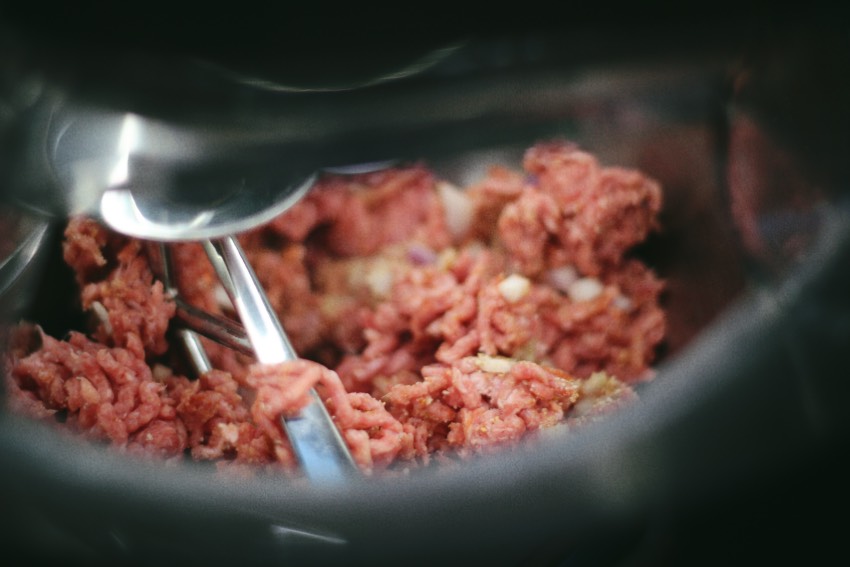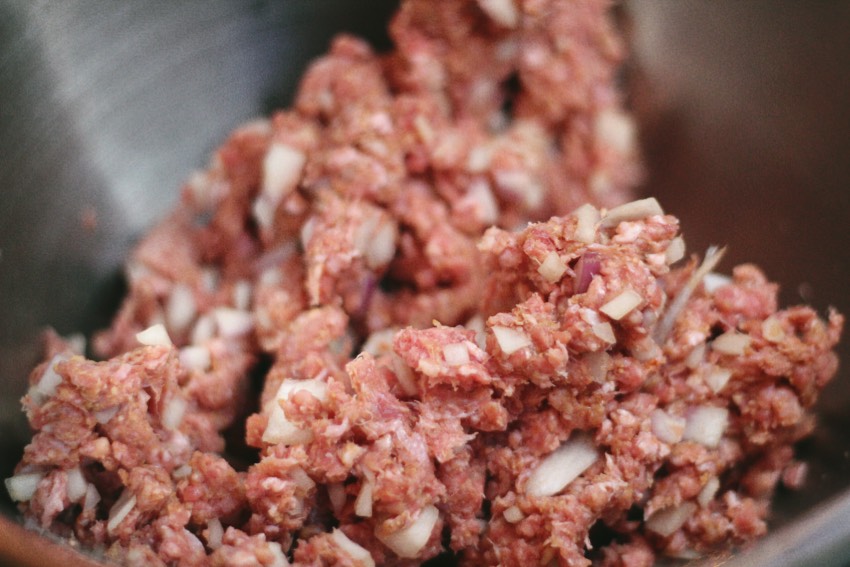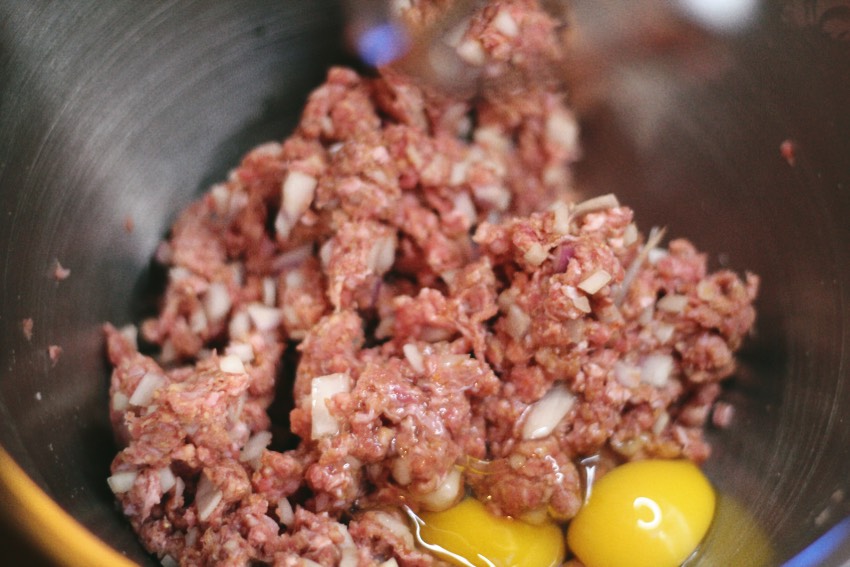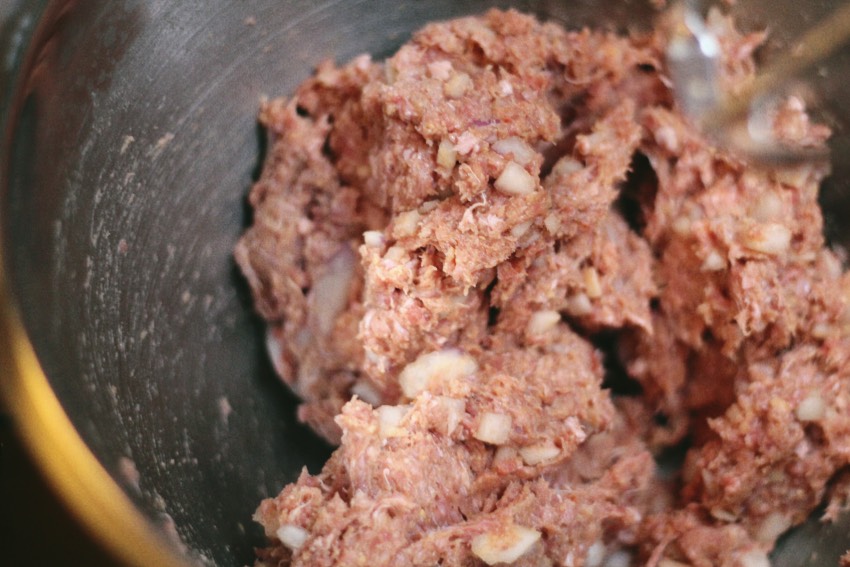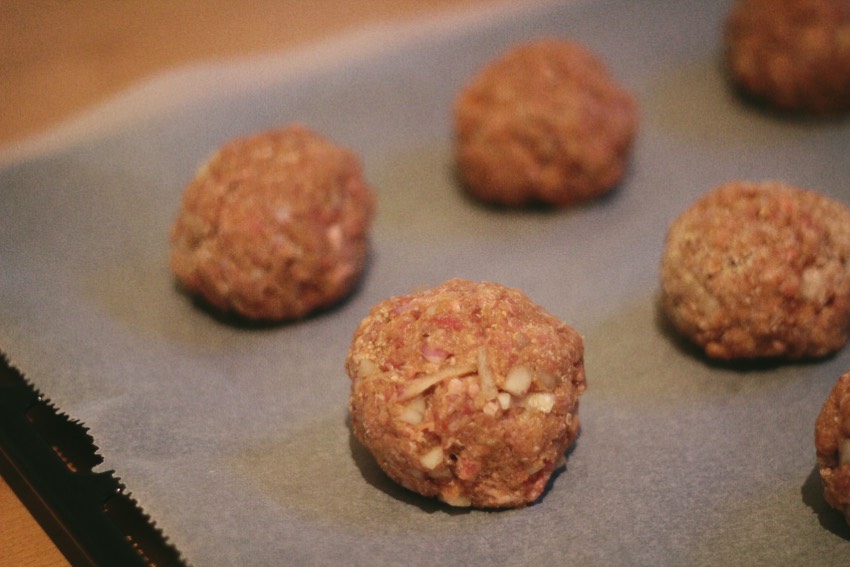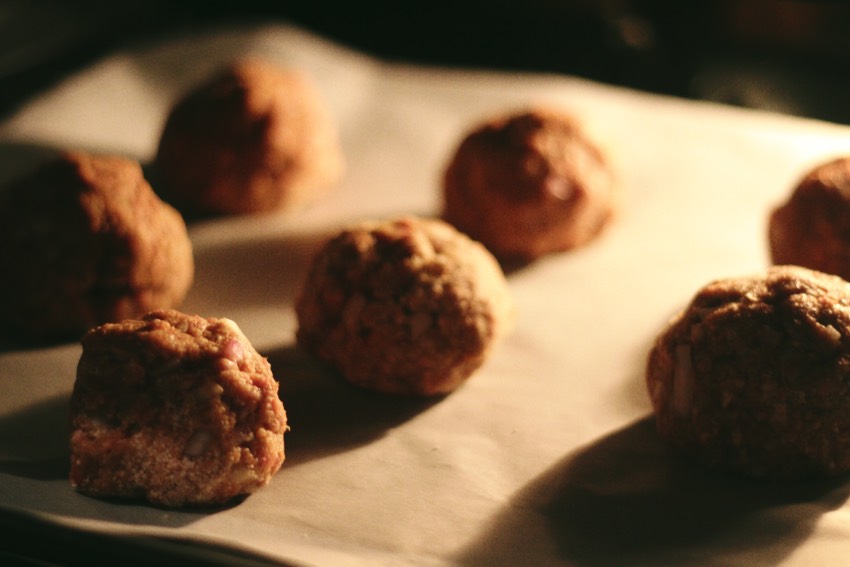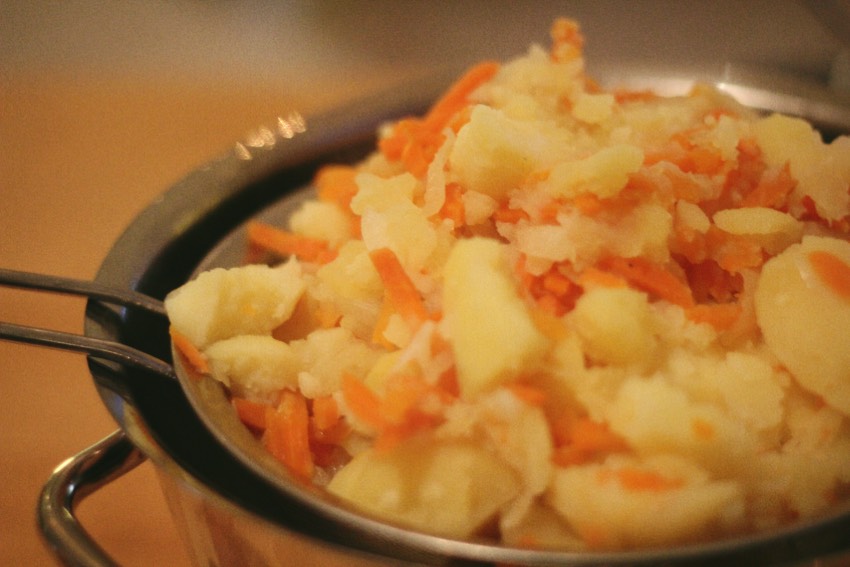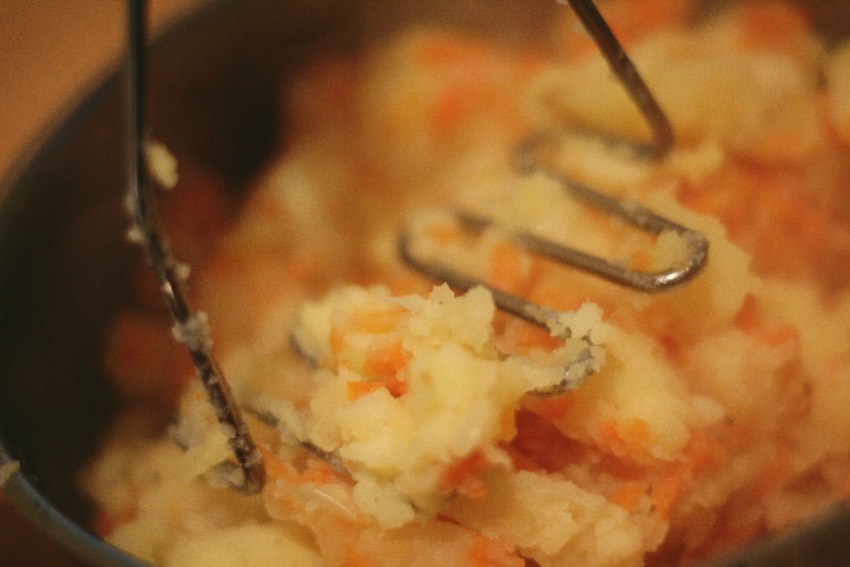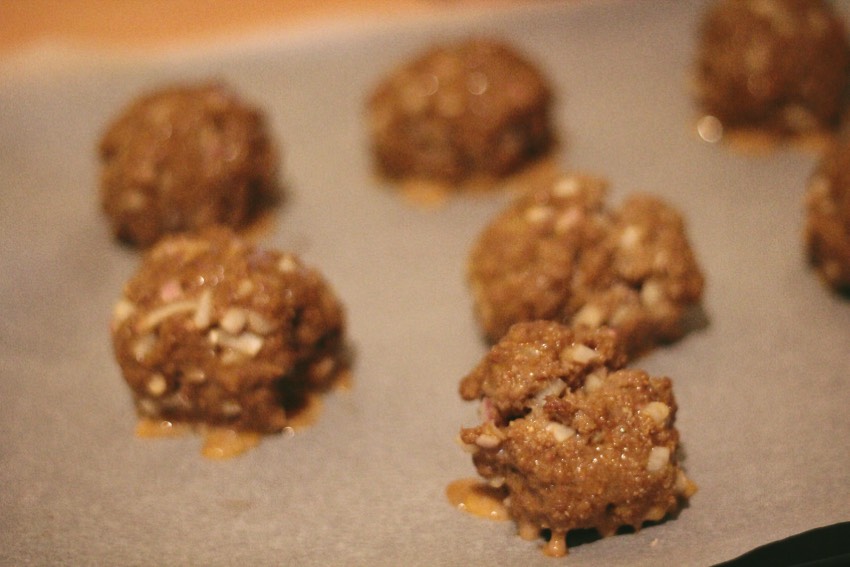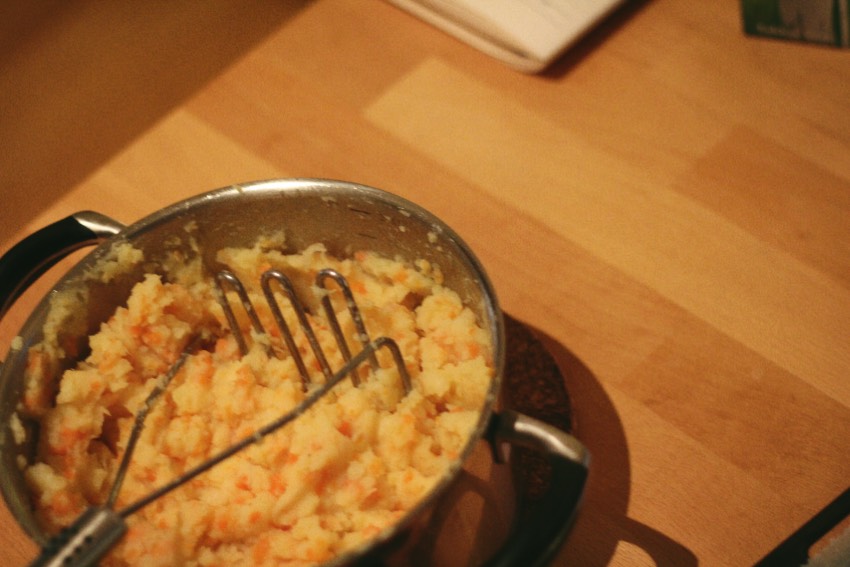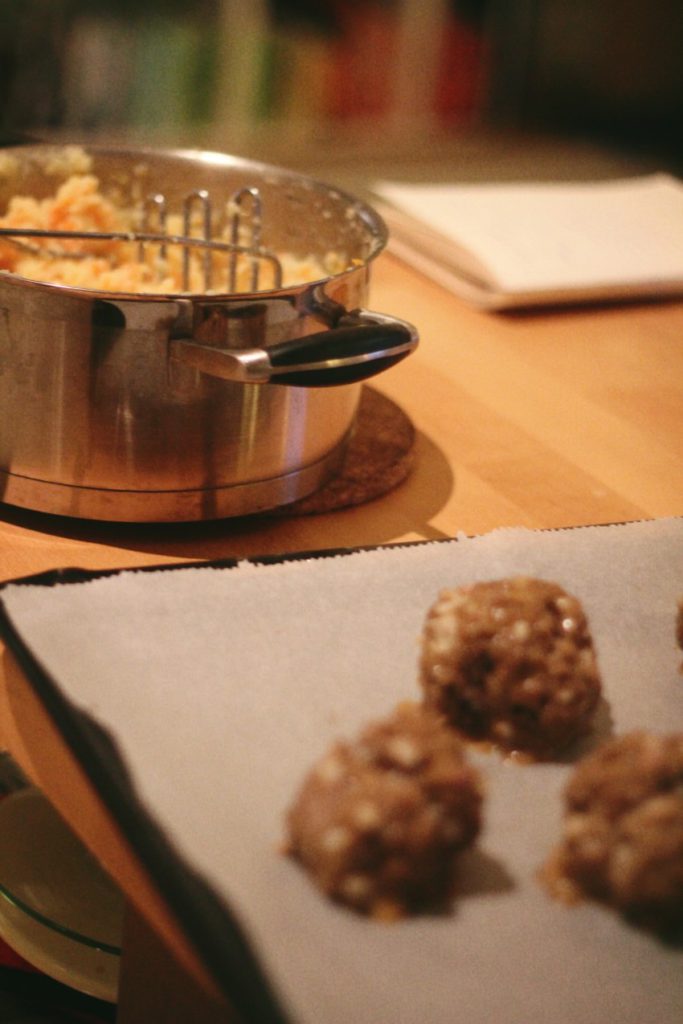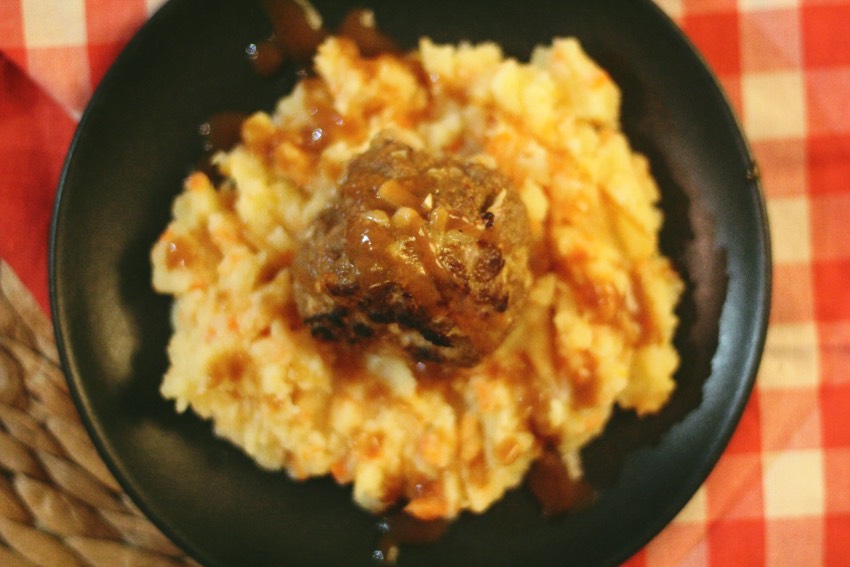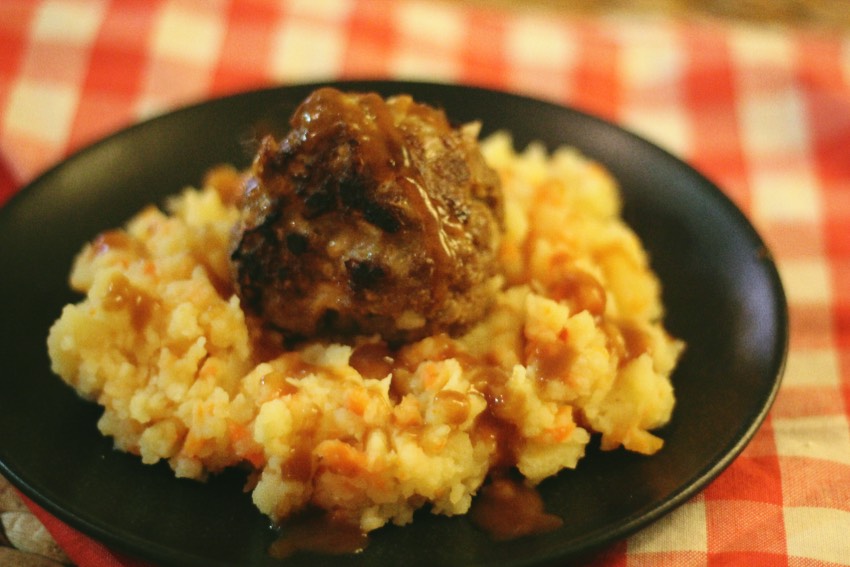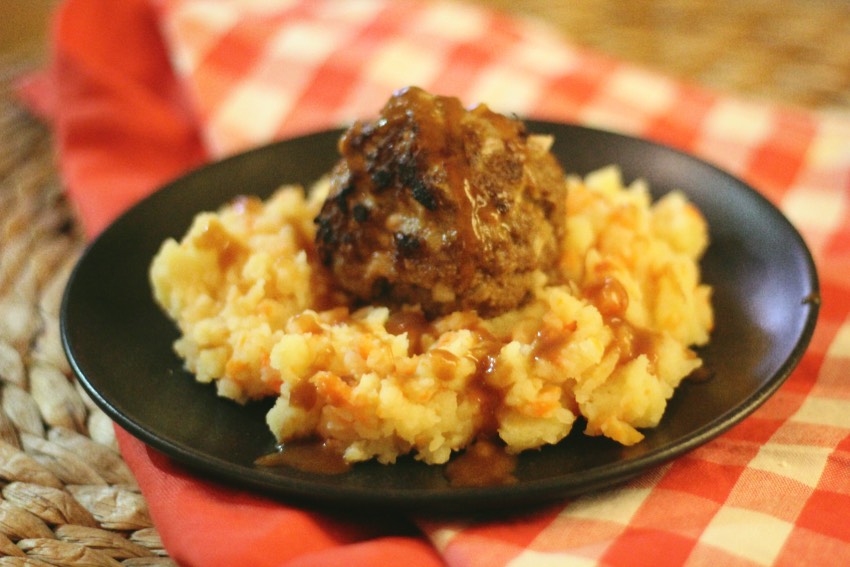 BewarenBewaren
Bewaar, Like, Tweet of Pin!