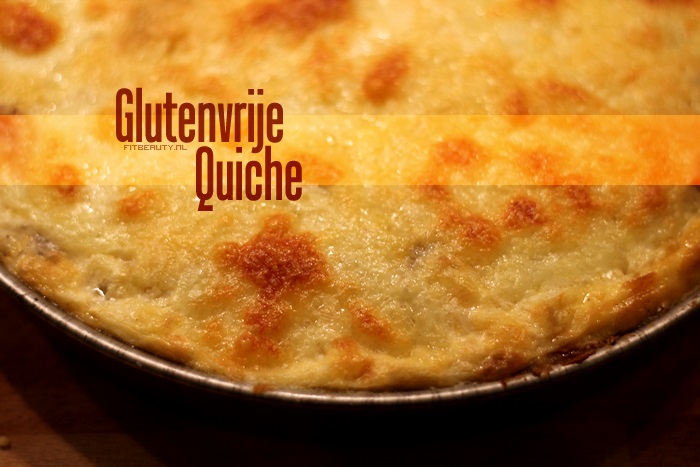 Aaah kerst komt eraan! En dat betekent vaak; uitgebreide maaltijden! Daarom heb ik de komende dagen gezonde recepten voor jullie die je gemakkelijk met kerst kunt serveren. Waardoor jouw voedingspatroon niet in de war wordt geschopt én de anderen ook enorm van kunnen genieten. Vandaag: glutenvrije quiche!
Dit recept is voor de basis van de quiche: de bodem en de saus. Wat je als vulling gebruikt mag je helemaal zelf bepalen!
De bodem:
100 gram rijstebloem
45 gram amandelmeel
2 eetlepels maizena
1/2 theelepel peper en zout
3 eetlepels kokostvet of boter
5 eetepels ijskoud water
De saus:
140 ml amandelmelk / sojamelk
2 eieren
1/2 theelepel nootmuskaat
Verwarm de oven voor op 190 graden Celcius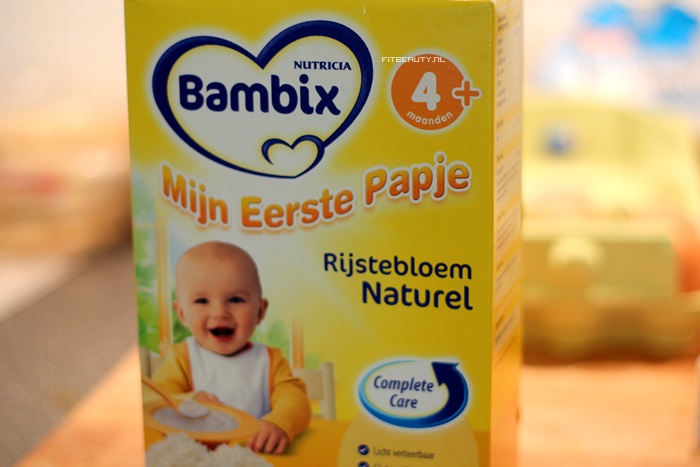 Het is bizar maar ik kon nergens "gemakkelijk" rijstebloem vinden in de supermarkt. Natuurlijk wel in natuurwinkels, maar ik probeer zoveel mogelijk mijn producten in de supermarkt te halen voor recepten zodat het voor iedereen toegankelijker is om gezond eten te maken. Nou, en dit was het enige wat ik kon vinden; puur rijstebloem! Van Bambix, haha.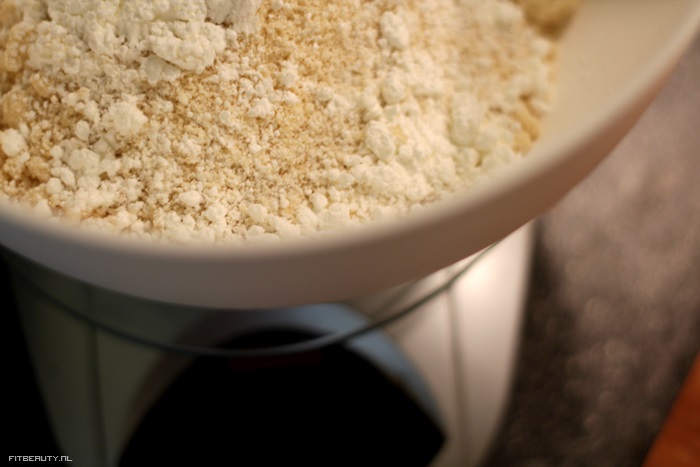 Als eerste meng je de rijstebloem, amandelmeel, maizena, peper en zout met elkaar in een kom.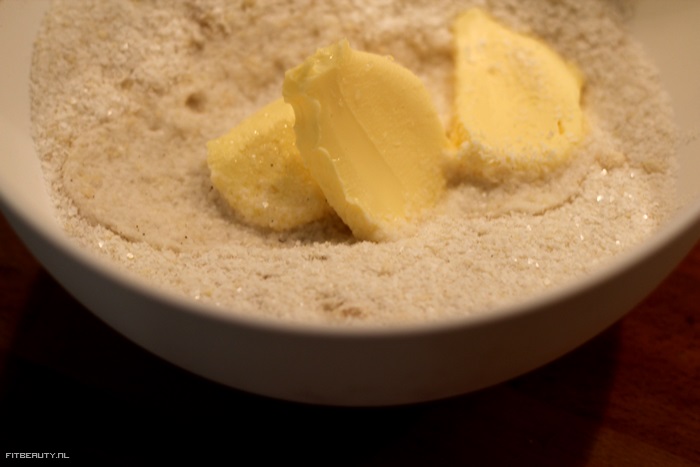 Doe dan de boter of kokosvet erbij en vervolgens het water. Meng dit met je handen (of begin eerst met een vork) goed met elkaar tot je een deeg krijgt.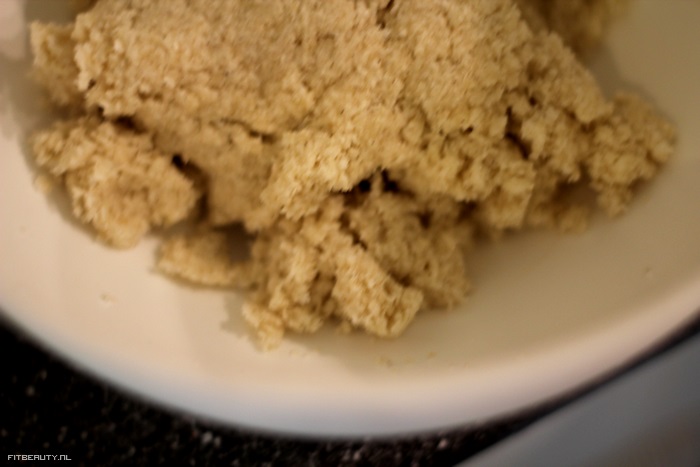 Dit is een prima textuur! Je kunt er nu voor kiezen om dit voor 30 minuten met plastic folie eroverheen in de koelkast te laten. Maar je kunt het ook direct gebruiken, ik heb het direct gebruikt.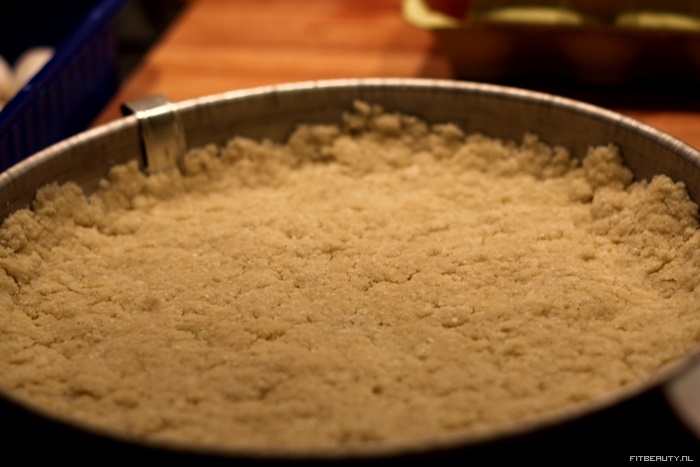 Vet je quichevorm in en verspreid het deeg mooi over de vorm, zorg ervoor dat de randjes op zijn minst een beetje gedekt zijn.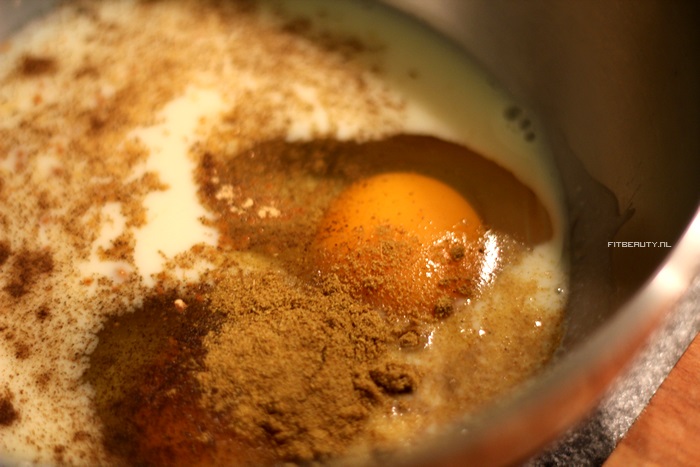 Tijd om de saus te maken; doe de melk, eieren en nootmuskaat bij elkaar en meng dit met een garde goed door.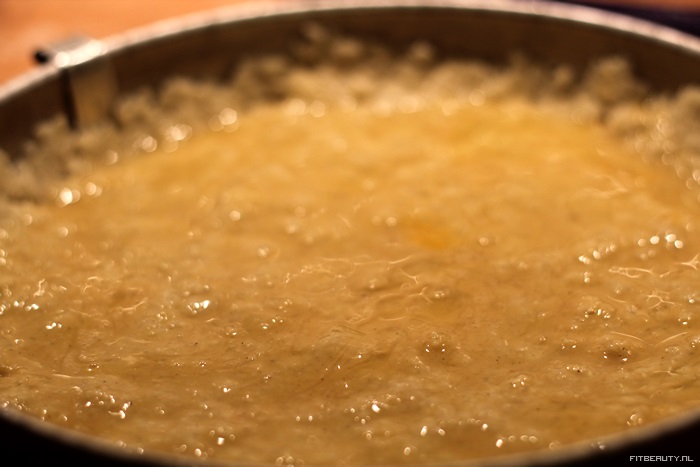 Vervolgens kun je een klein beetje van de saus alvast over de bodem gieten, alvast als barriere.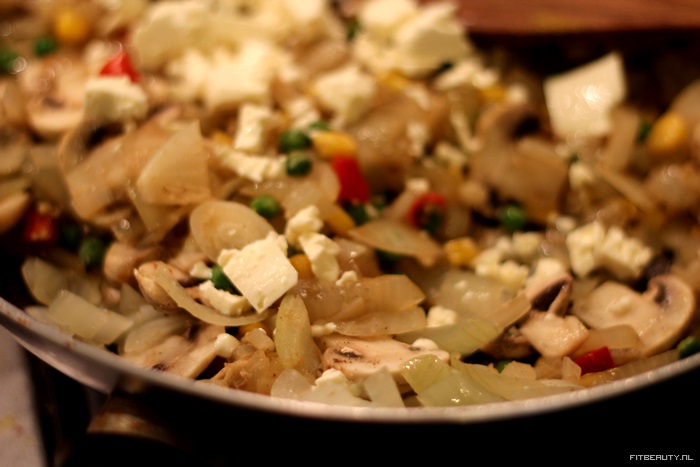 Als je je vulling klaar hebt, kun je deze toevoegen aan de quichevorm. Ik heb uien, champignons, knoflook paprika, mais, doperwten en feta kaas gebruikt. Dus mijn quiche was ook vegetarisch. Je kunt natuurlijk ook ham of gehakt gebruiken voor in de vulling.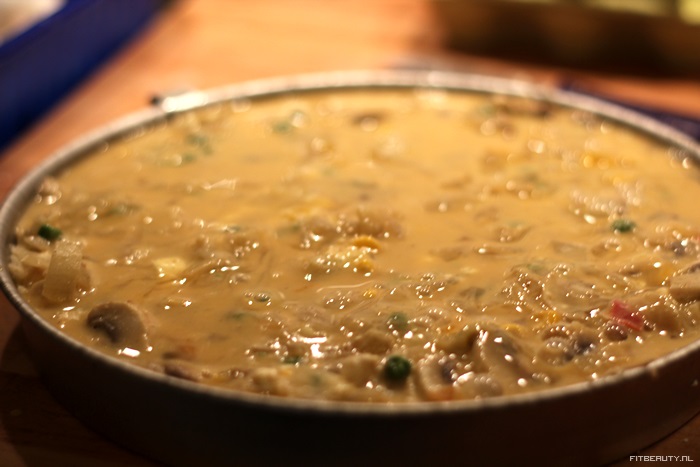 Vervolgens giet je de rest van de saus over het mengsel in de quichevorm.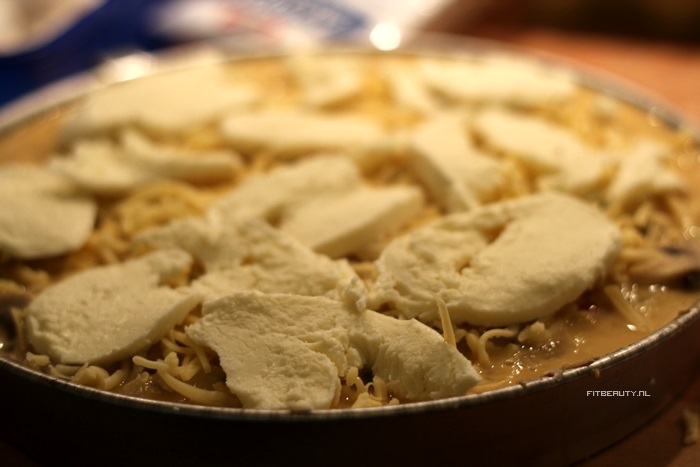 Ik ben dol op kaas, dus dat heb ik ook gebruikt; geraspte kaas en mozzarella. Doe de quiche 35 tot 45 minuten in de voorverwarmde oven.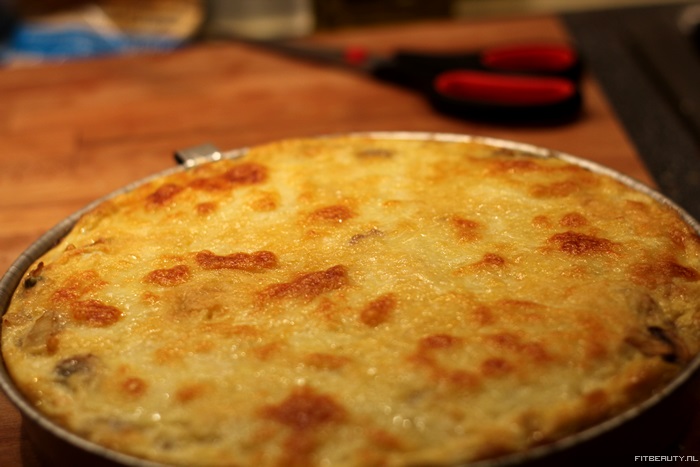 En het resultaat! Jummie!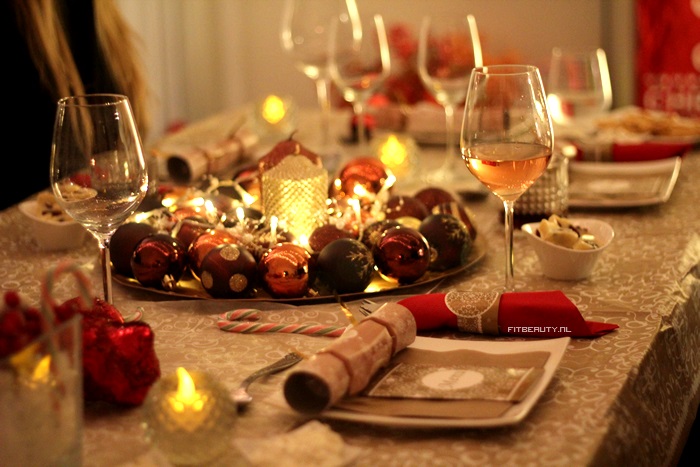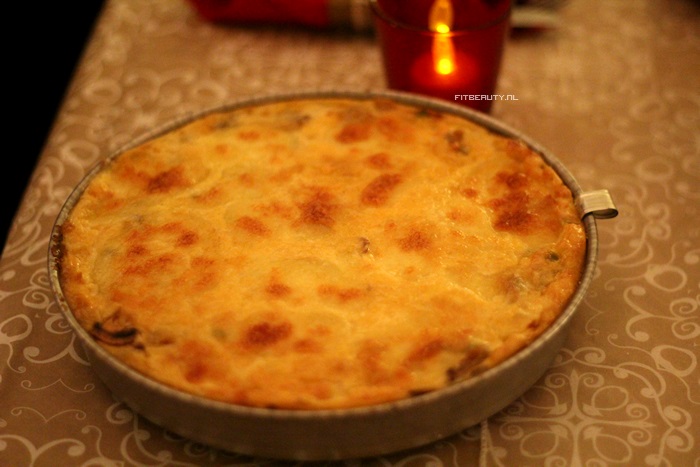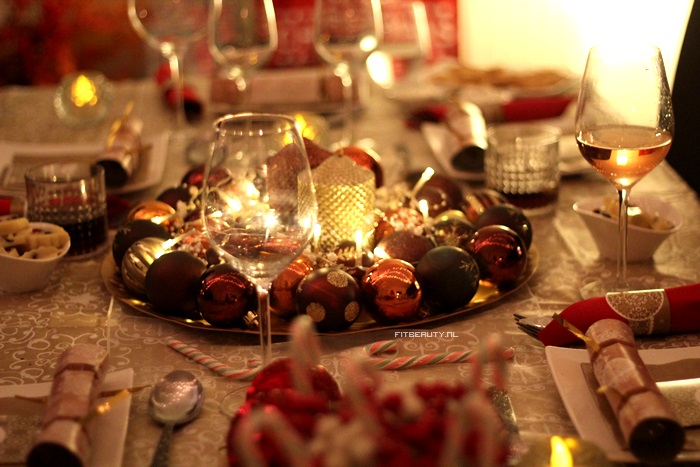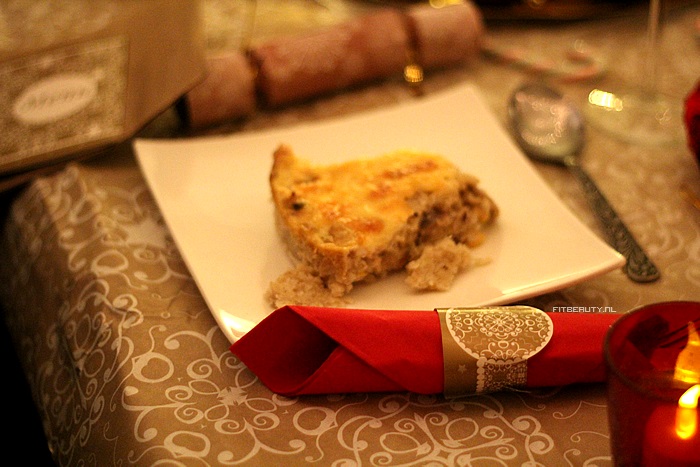 Eetsmakelijk!