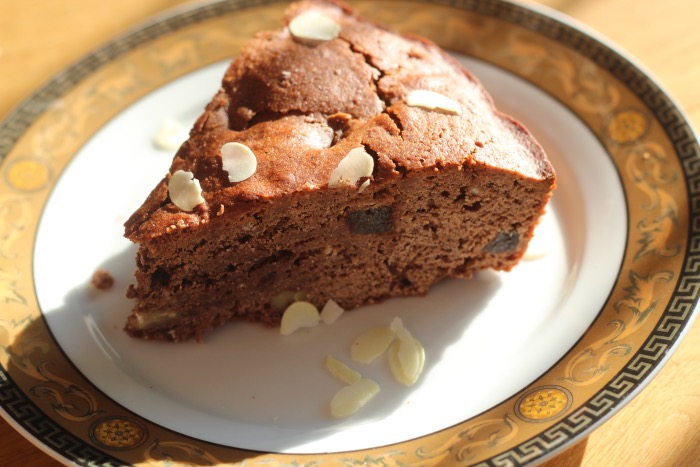 Het voordeel van zelf cake maken? Dan hoef je hem niet zo zoet te maken! Dat was mijn uitgangspunt bij het maken van deze chocoladecake. Daarnaast heb ik er gedroogde pruimen in gedaan om er wat 'natuurlijke' zoetheid aan toe te voegen en wat pecannoten voor een beetje een 'bite'. Het recept is super makkelijk. 
Wat heb je nodig?
150 gram "meel/bloem" ik heb kamut en spelt gebruikt*
15 gram cacao poeder
75 gram gedroogde pruimen in stukjes gesneden
150 ml gesmolten kokosvet / boter
120 ml honing
theelepel bakpoeder
3 eieren
theelepel vanille extract
"handje" pecannoten en amandelschaafsel, optioneel
Verwarm de oven vast voor op 180 graden Celsius
* Opties: volkoren tarwe / rogge / rijstemeel / kastanje / etc. Liever geen amandelmeel of kokosmeel omdat deze meelsoorten korreliger zijn en doordat er minder suiker en vet in dit recept zit zal het sneller uit elkaar vallen.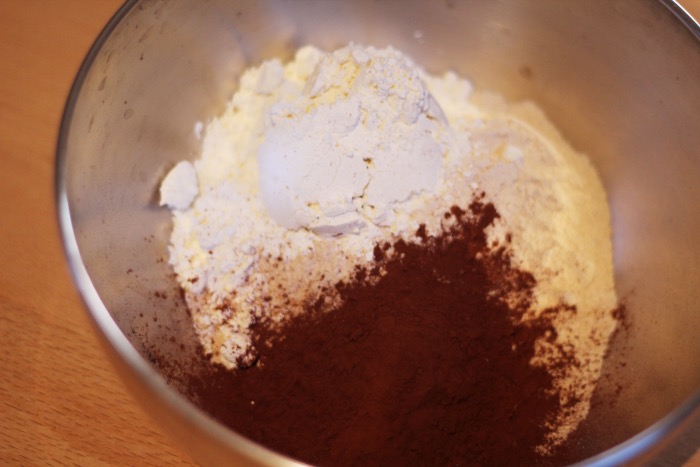 Doe de droge ingrediënten bij elkaar in een kom (meel/bloem + cacao + bakpoeder)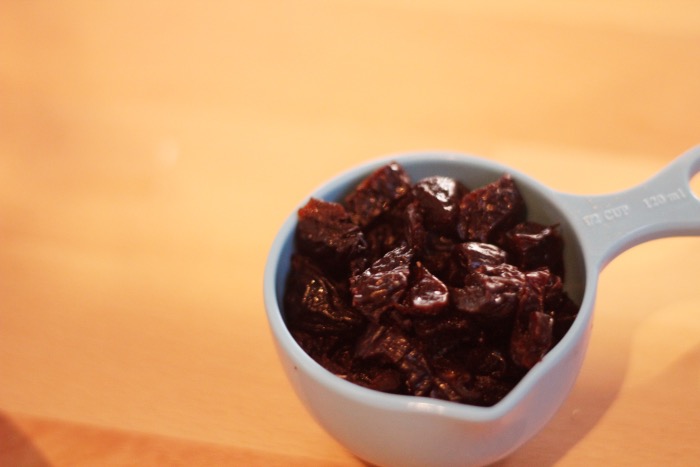 De pruimen alvast in stukjes gesneden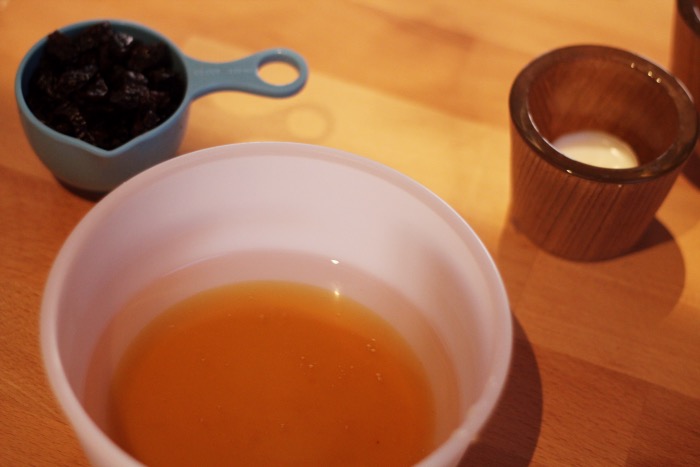 Smelt je kokosvet of boter en doe dit met de honig bij elkaar. Het mengen zal nog niet echt lekker gaan maar het is wel belangrijk dat het vet warm is.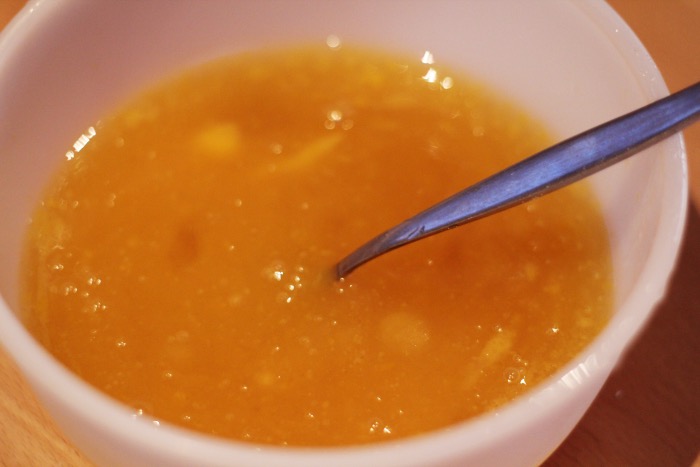 Doe de eieren en vanille extract erbij en meng dit door met een vork. Je zult zien dat dit beter gaat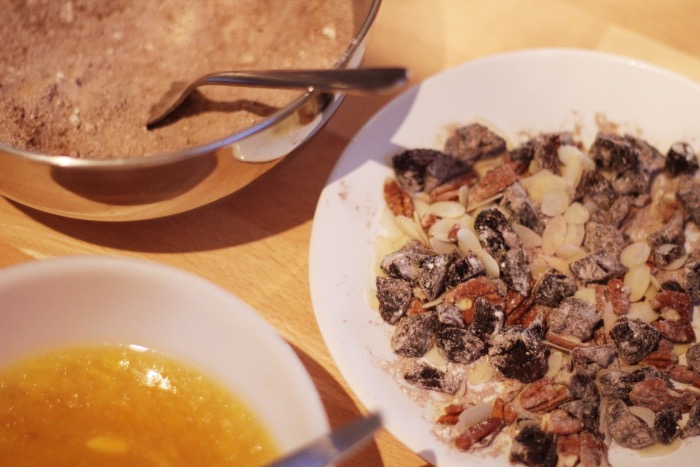 De pruimen, pecannoten en het amandelschaafsel leg je op een bord en bestrooi je een beetje met het bloem mengsel, dit voorkomt dat het naar de bodem zakt.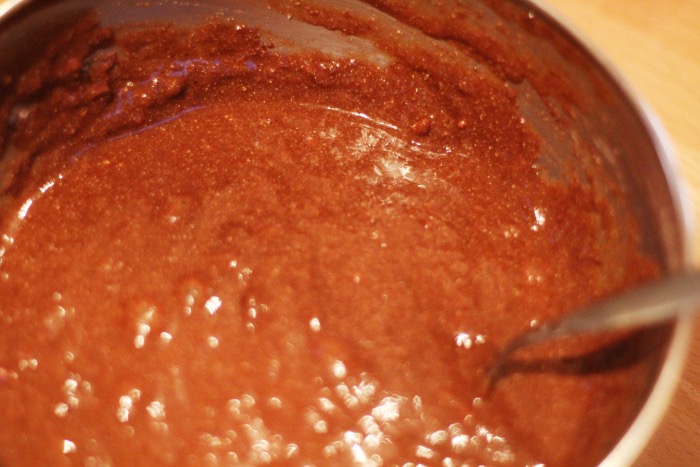 Voeg de 'natte" ingrediënten bij de droge en meng dit door met een vork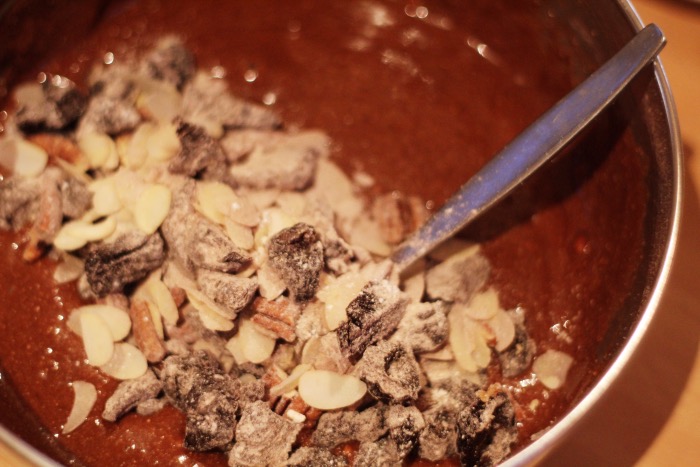 De pruimen, pecannoten en amandelschaafsel mogen erbij, meng dit er ook door met een vork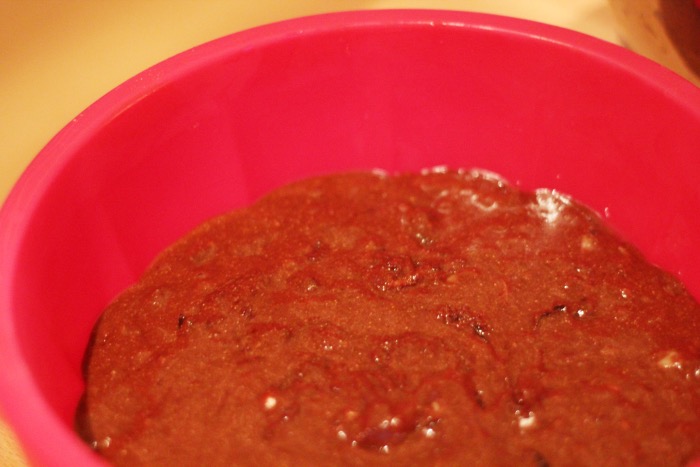 Vet een bakvorm in, welke vorm je maar wilt. En doe het mengsel erin, plaats dit in de oven voor zo'n 40 – 45 minuten (afhankelijk van je oven)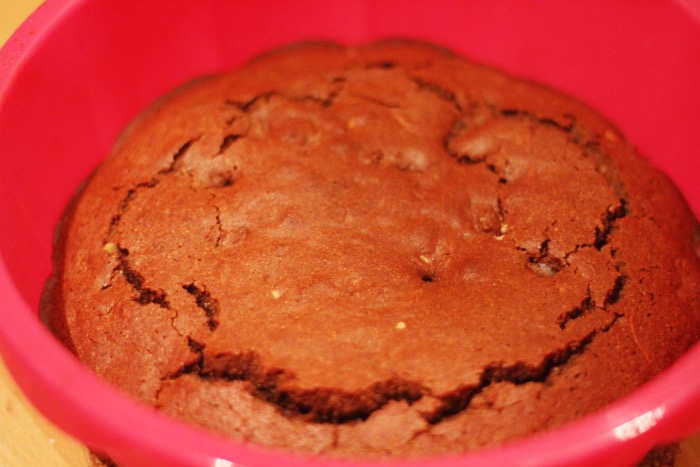 Als er barsten in de bovenkant zijn gekomen en je een prikker in de cake kunt steken die er enigszins schoon uit komt, is je cake klaar.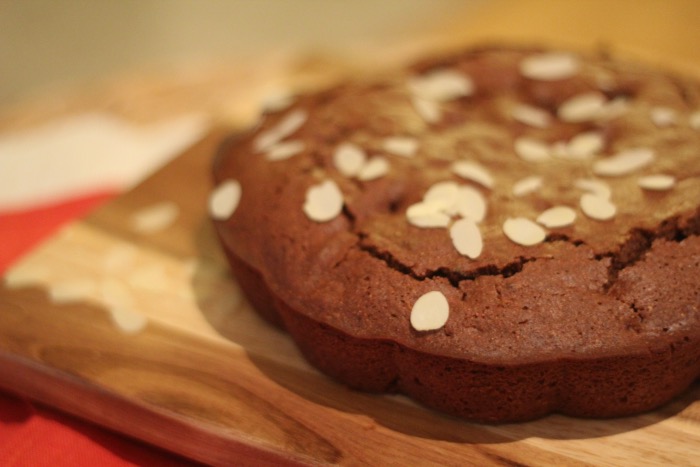 Als garnering heb ik er nog wat amandelschaafsel op gedaan.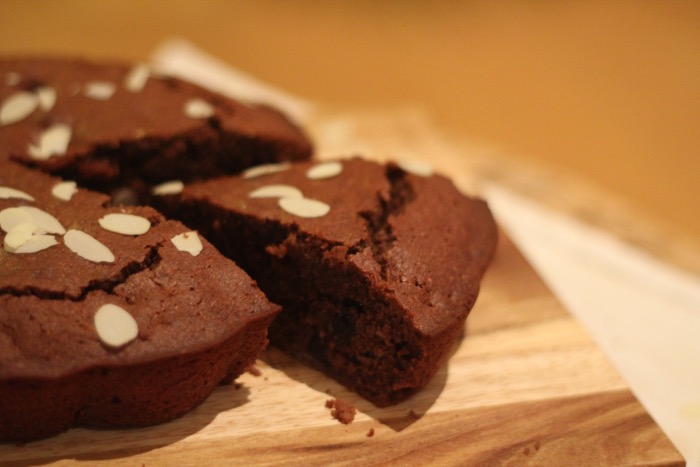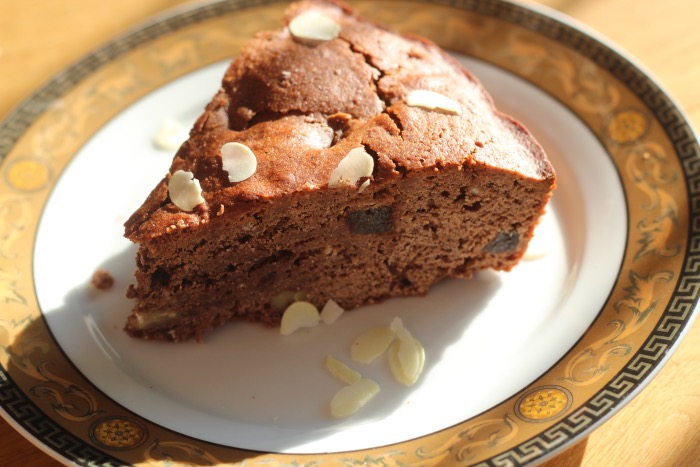 Foto's in daglicht zijn zoveel beter! De cake is lekker zoet, maar niet overweldigend, hij kruimelt en valt in je mond lekker uit elkaar. Ik zeg; geslaagde actie om eens wat minder suiker binnen te krijgen maar nog wel cake te kunnen eten 🙂 Hehe.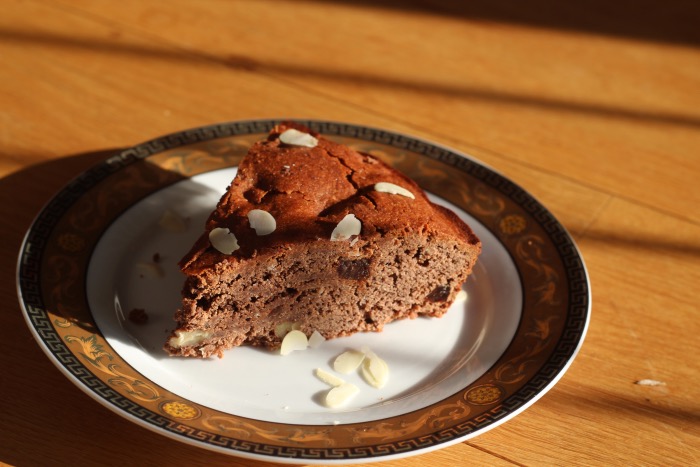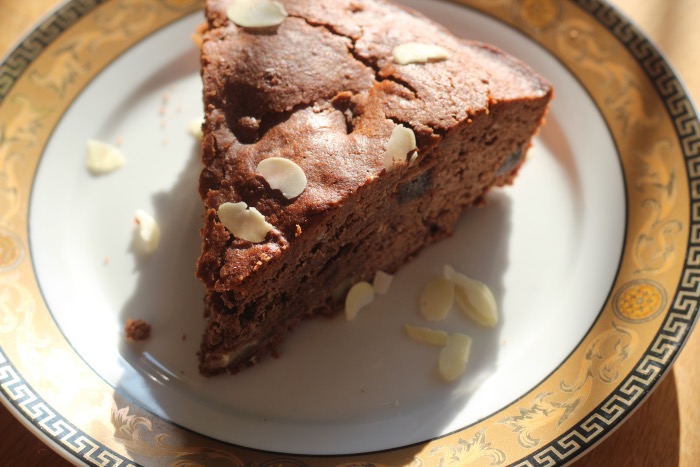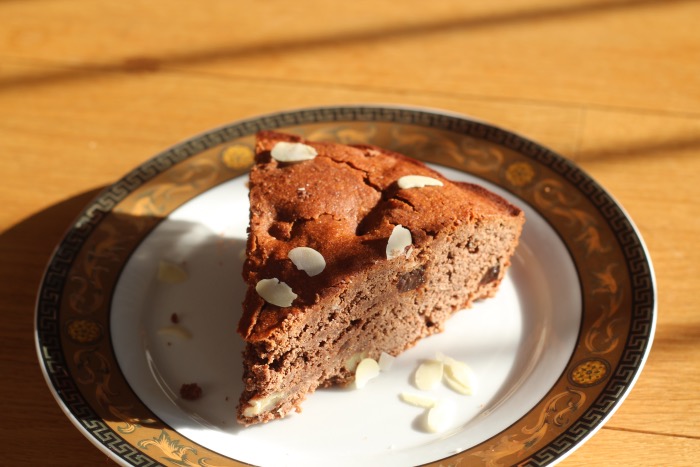 Smakelijk!