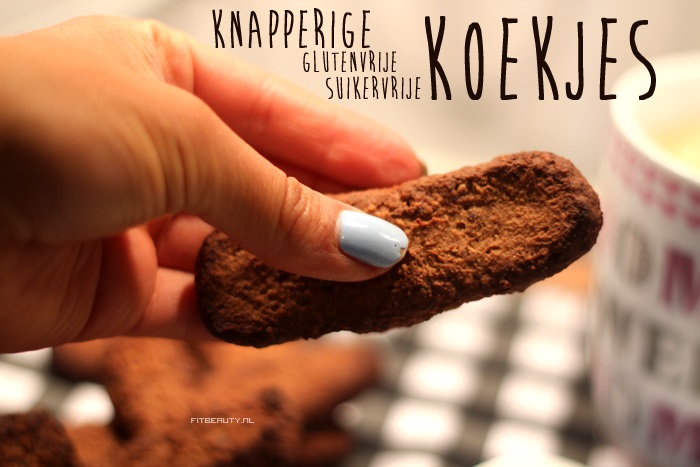 Het werd weer hoog tijd voor een recept! Ik had keihard opgeruimd en was toe aan een leuke film. Daarbij wilde ik koekjes en vooral knapperige koekjes, dus ben ik aan de slag gegaan en dit was het resultaat, alleen al het deeg was verukkelijk! 
Ik heb ervoor gekozen om wat langwerperige koekjes te maken deze keer, een beetje dat "koffieleut" gevoel. Maar je kunt ze natuurlijk in elke vorm maken die jij maar wilt.
Wat heb je nodig voor 10 langwerpige koekjes?
75 gram cashewnoten
65 gram ontpitte dadels
60 ml water
65 gram boekweit meel of rijstemeel
halve theelepel vanille extract*
* Dit is optioneel, hier zit een klein beetje 'toegevoegd suiker' in. "Wat bedoel je, suikervrij?"
Verwarm de oven voor op 190 graden Celcius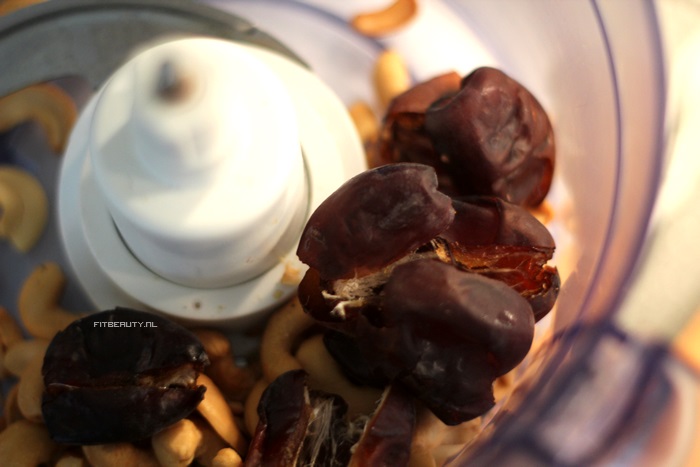 Doe eerst de dadels en de cashewnoten in de keukenmachine en maal dit tot het een korrelige textuur wordt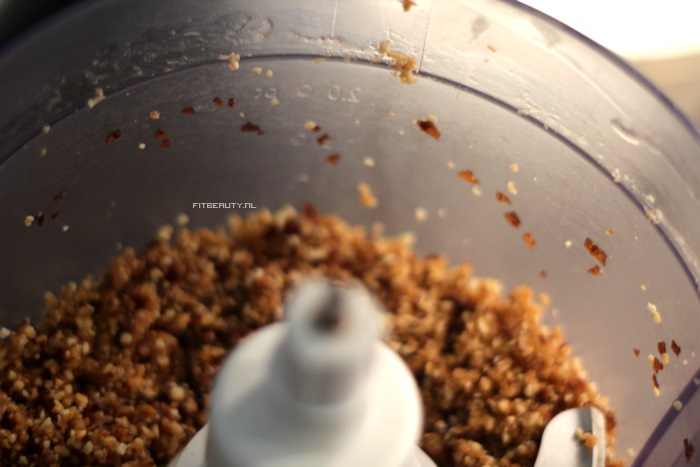 Zoiets 🙂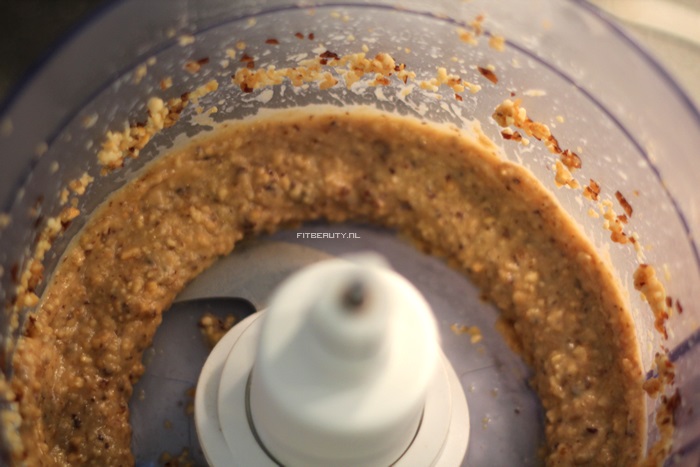 Voeg het water en vanille extract toe en mix tot het een plakkerige massa is geworden.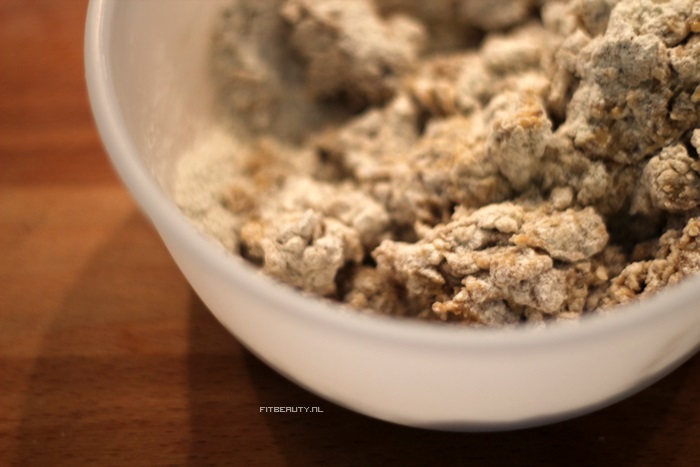 Doe de boekweit meel in een aparte kom en voeg het mengsel uit de keukenmachine toe. Meng dit met een vork door tot het echt een "deeg" wordt.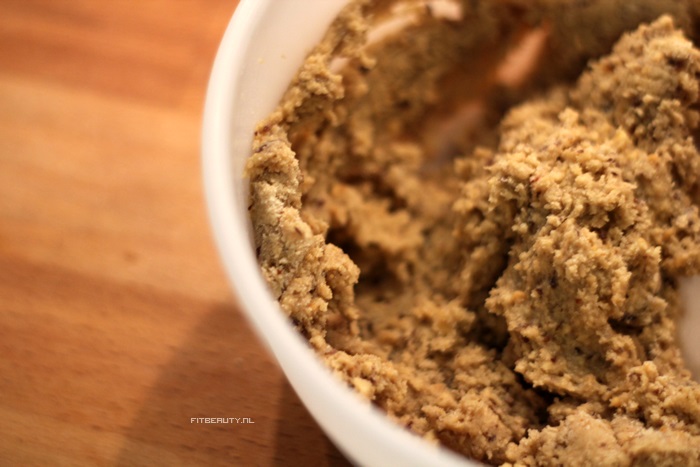 Zoiets! 🙂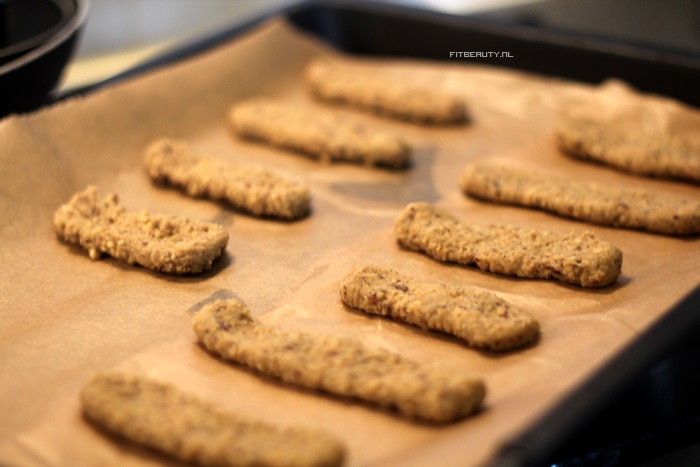 Tijd om er koekjes van te maken! Hoe langer je hierover doet, hoe warmer je handen worden en hoe plakkeriger het deeg wordt. Het kan helpen om je handen tussendoor onder de koude kraan te houden zodat het deeg niet teveel gaat plakken. Ik heb dit niet gedaan, want zo had ik extra om van mijn vingers af te likken aan het einde, haha.
Doe dit vervolgens in de oven voor 20 – 30 minuten. Afhankelijk van je oven. Houd ze in de gaten! Ze gaan heel snel van "perfect" naar verbrand.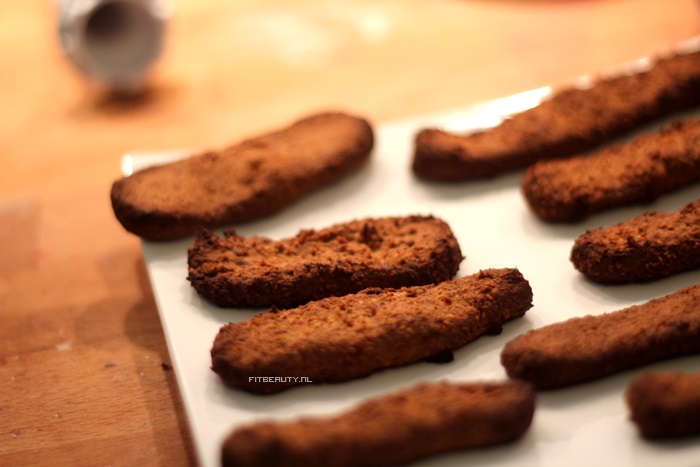 Op het nippertje! Zodra ze de oven uitkomen, laten afkoelen! Het liefst op een apart bord en niet op de warme ovenplaat zelf. Pas als ze volledig afgekoeld zijn, zijn ze lekker knapperig.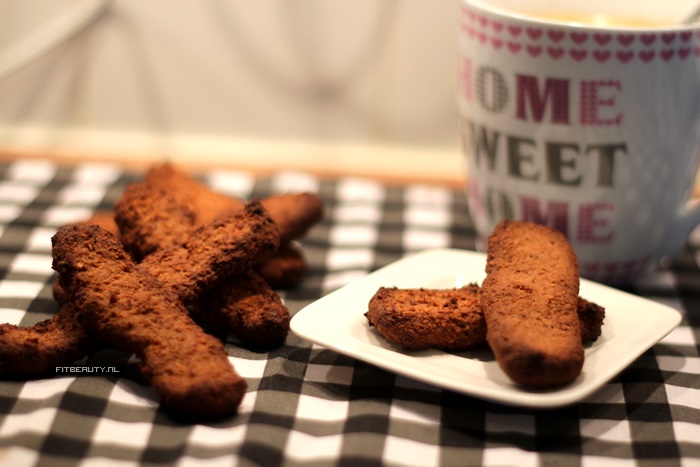 Jummie!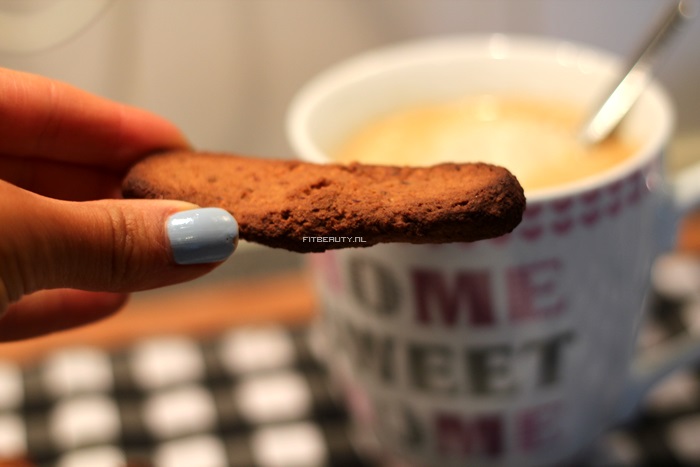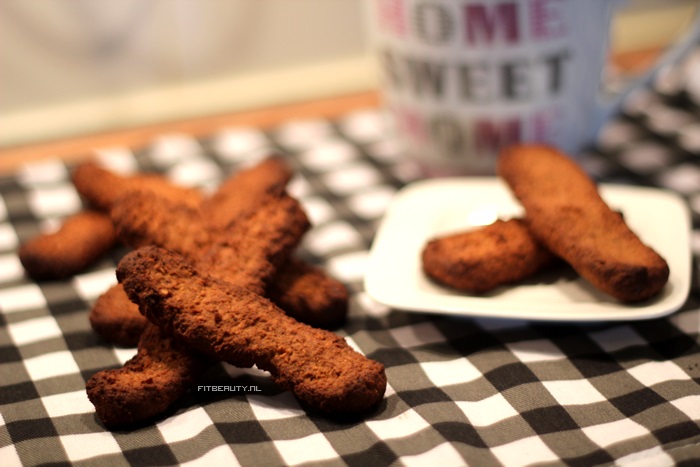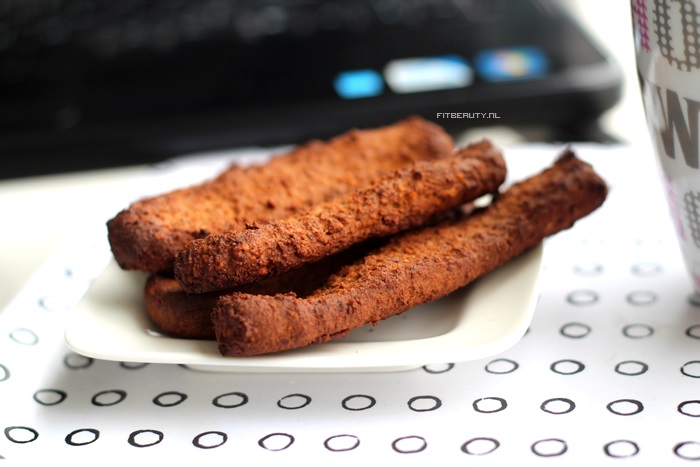 Grote mok koffie, laptop aan; netflix op, en genieten!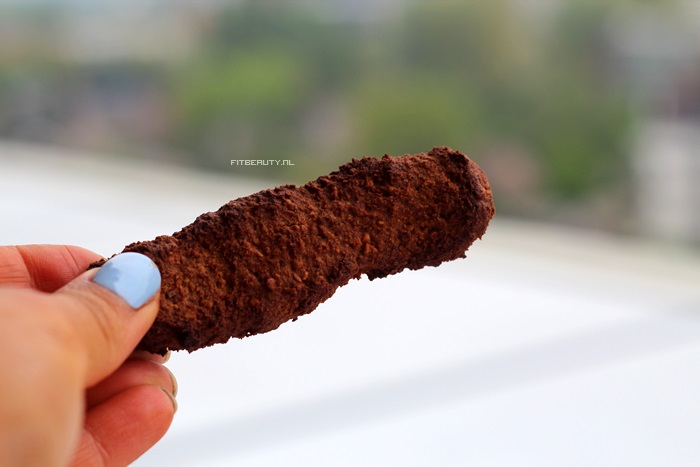 Bewaar, Like, Tweet of Pin!