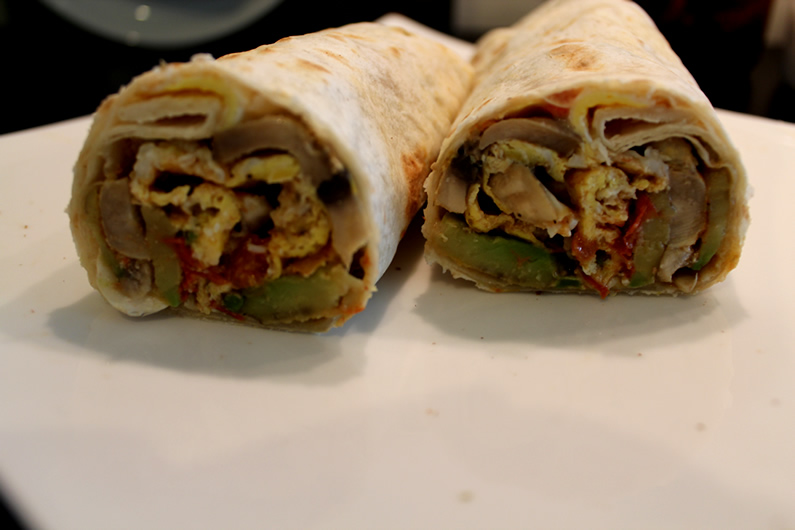 Ik vind dit een heerlijk recept om even snel te maken als lunch. Snel, lekker en makkelijk mee te nemen als dat nodig is 😉
Wat heb je nodig?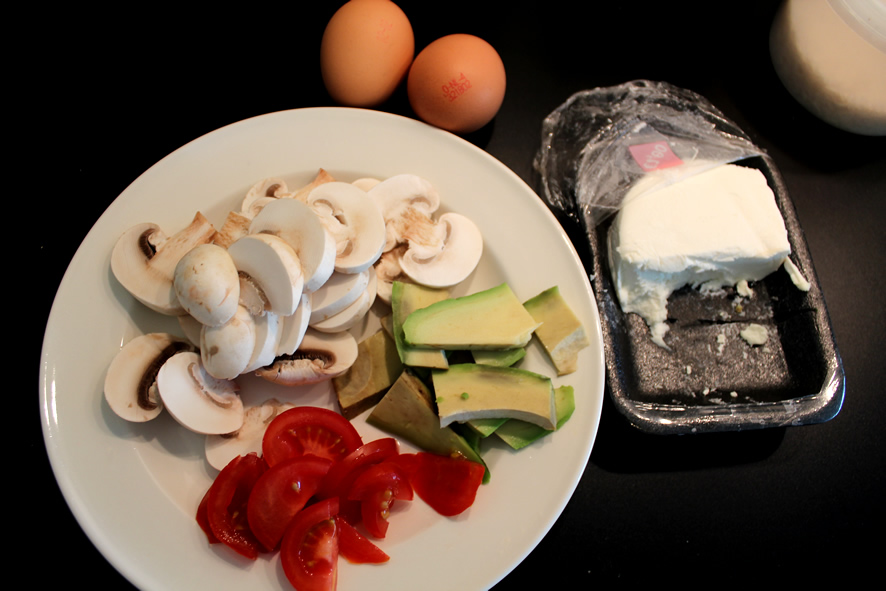 Twee eieren
Champignons (hoeveel je zelf maar wilt)
Cherry tomaten (ook hoeveel je zelf wilt, ik heb twee cherry tomaten gebruikt)
Een kwart avocado in stukjes gesneden
Geitenkaas, en weer hoeveel je zelf maar wilt!
Een grote wrap
Mayonnaise of een lichtere versie zoals Yofresh van Calvé
Klontje boter om mee te bakken
Peper en zout naar smaak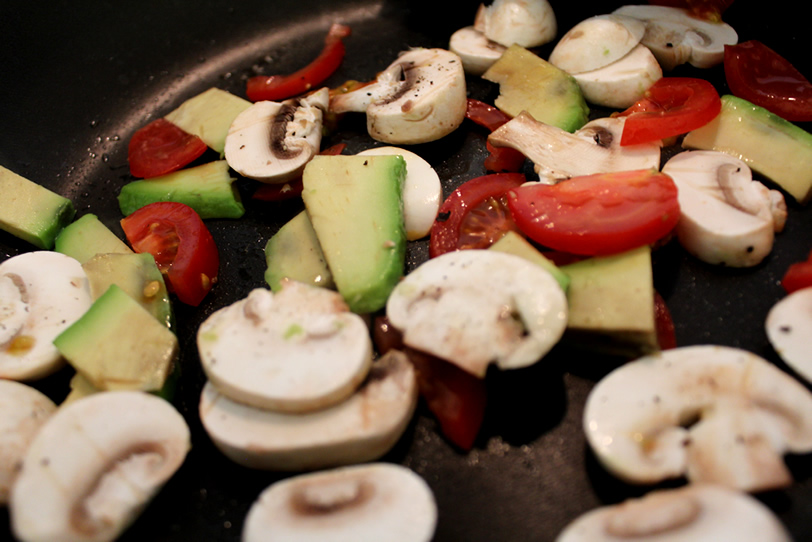 Snijd alle groente in stukjes en bak het in de pan met een klontje boter.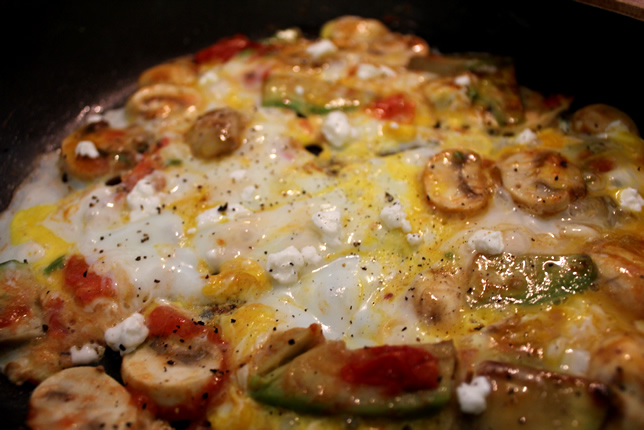 Voeg de eieren toe en mix het geheel door elkaar.
Kruimel de geitenkaas over de omelet.
Peper en zout naar smaak toevoegen en dan wachten tot de eieren gebakken zijn!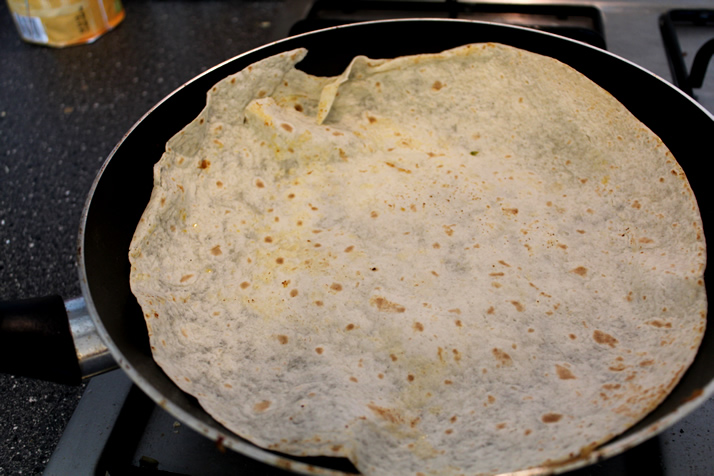 Ik vind het zonde om de oven een half uur aan te zetten om de wraps dan 5 minuten op te warmen. Dus ik warm de wraps op in een pan voor een minuutje per kant op laag vuur.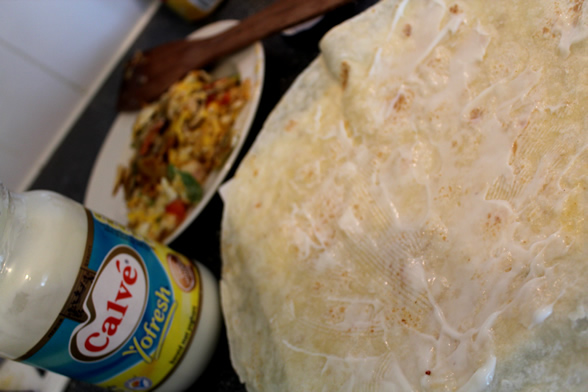 Smeer een dun laagje mayonnaise of yofresh (of welke saus je maar wilt) over de wrap.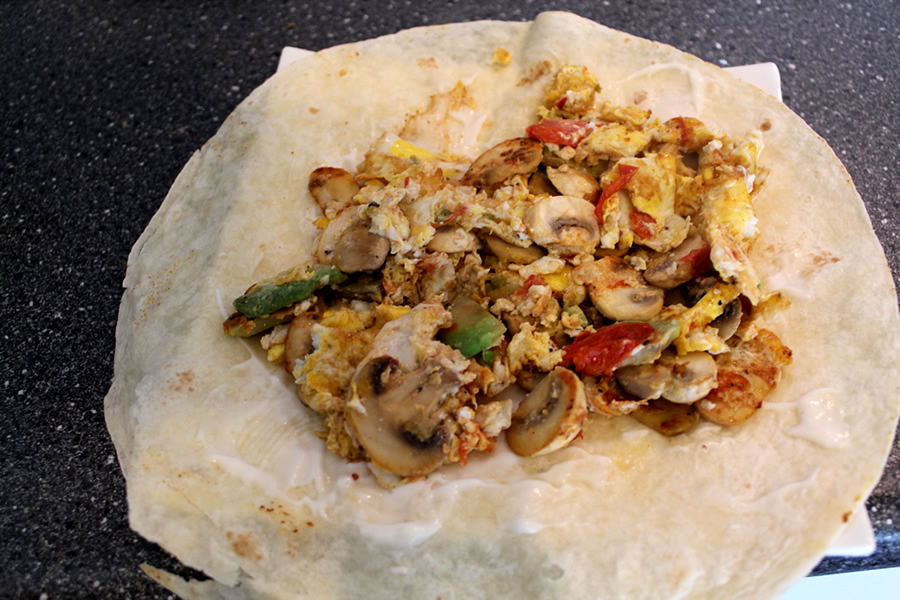 Doe de omelet in het midden van de wrap en vouw de wrap op. Als het lukt kun je de buitenste kanten van de wrap tijdens het vouwen naar binnen vouwen zodat de buitenste kanten "gesloten" zijn.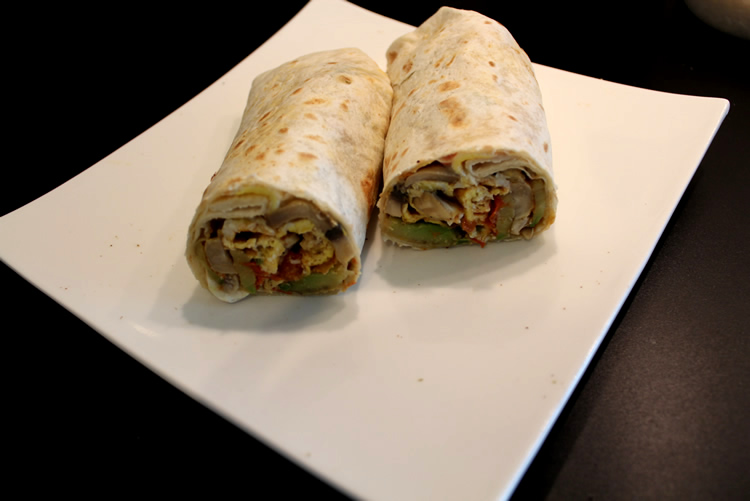 Snijd de wrap door midden en klaar is de omelet wrap! Eetsmakelijk!