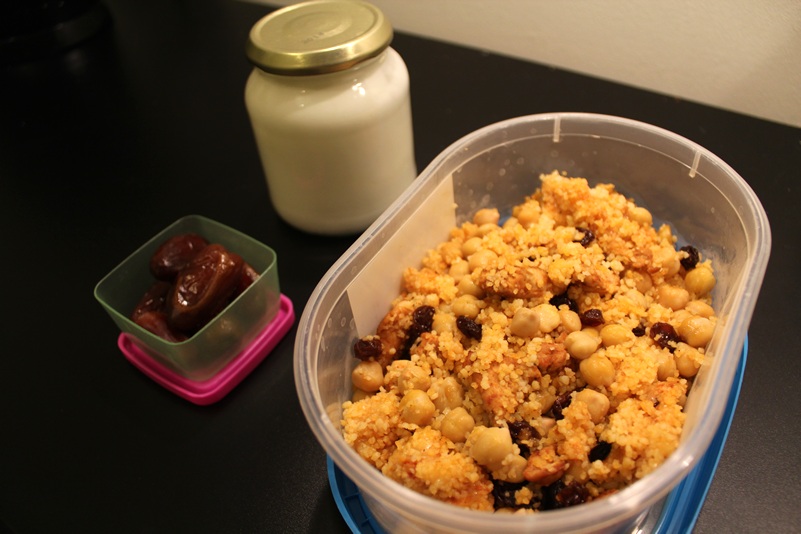 "Wat eet jij dan in de middag Teni, als je geen brood eet?"  
Dit is een voorbeeld van wat ik meeneem naar mijn werk en dus overdag eet.
6:30 eet ik mijn ontbijt, en om 7 uur ga ik de deur uit.
9:30 eet  ik een bakje yoghurt met thee.
11:30  haal ik een kopje koffie
12:45 eet ik mijn lunch, in dit geval een vrij grote lunch van couscous, kip, kikkererwten, uitjes en rozijnen
14:00 kopje thee met een stuk fruit
15:30 kopje thee of koffie met dadels
Dit is dus een beetje hoe een werkdag eruit ziet voor mij qua eten 🙂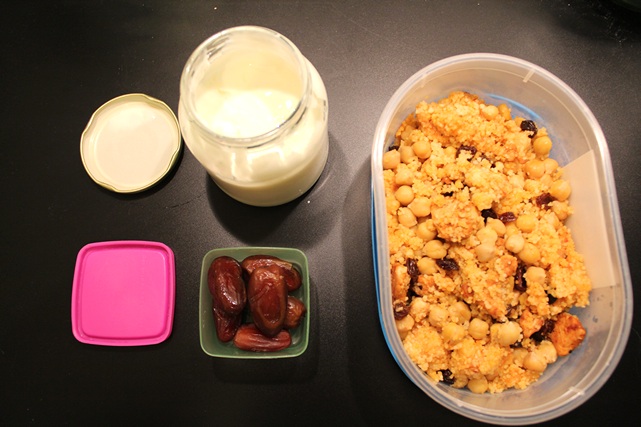 Bewaar, Like, Tweet of Pin!