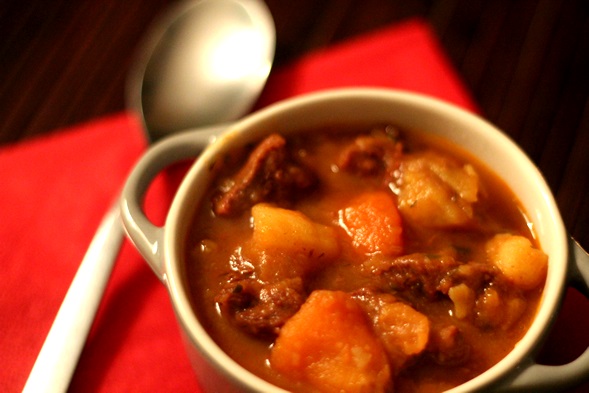 Het is herfst en het wordt steeds kouder. Perfect weer voor een stoofpotje! Heerlijk! Het voordeel van stoofpotjes is dat je het water niet afgiet waardoor alle vitamines en mineralen lekker in je maaltijd blijven zitten. Jummie!
Wat hebben we nodig voor een flinke pan?
600 gram rundvlees
500 gram aardapelen
400 gram wortelen
2 grote uien
Halve courgette
1,5 blokje kippen- of groente bouillon
1 teentje knoflook
klontje boter
1 blikje tomatenpurree
peper, zout, paprika poeder, chilivlokken (welke kruiden je zelf maar wilt)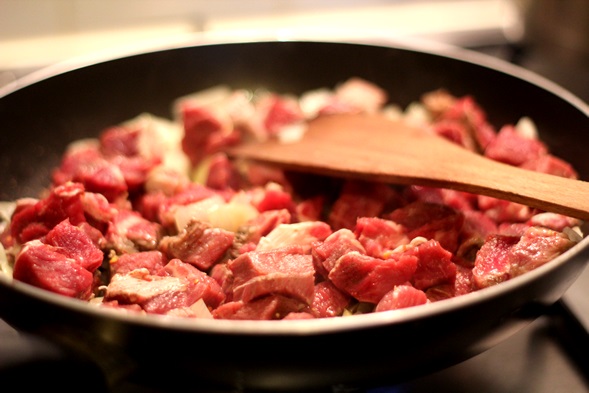 Bak eerst de uien (in stukjes gesneden) samen met de knoflook in een klontje boter tot ze glazig zijn. Doe dan het vlees erbij en kruid dit geheel lekker met wat peper en zout (+ jouw uitgekozen kruiden).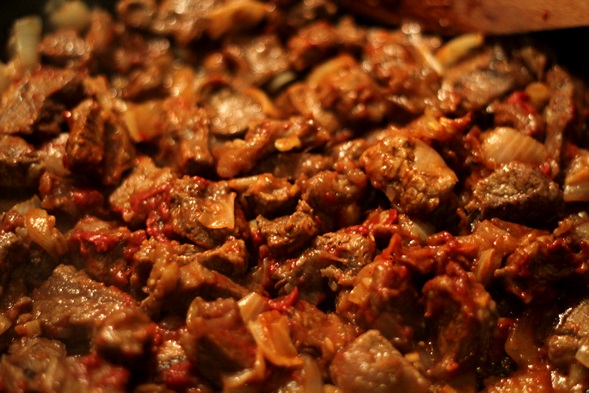 Zodra het vlees een lekker kleurtje heeft gekregen kun je de tomatenpurree toevoegen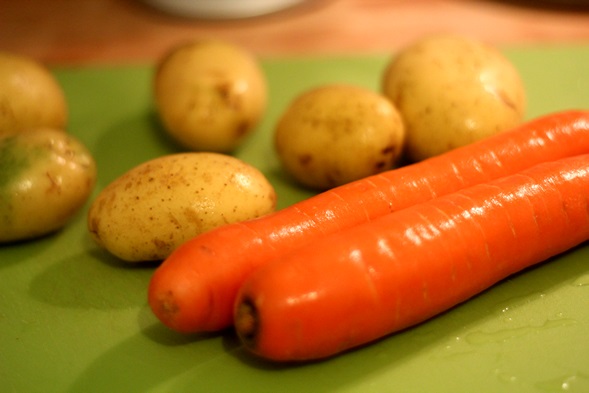 Was de aardappelen, wortelen en courgette en snijd ze in stukken. Breng ondertussen een pan (1,5 liter) water aan de kook. Zodra het aan de kook is kun je het bouillon blokje in het water oplossen.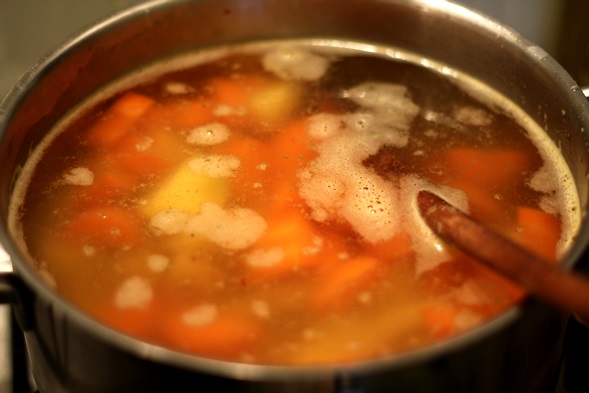 Doe dan de wortelen, aardappelen en courgette in het kokende water en kook dit ongeveer 15 minuten op een laag vuurtje. Voeg daarna het vleesmengsel toe. Zet het vuur op zijn aller laagst en laat dit minimaal 3 uur staan. Roer het af en toe even goed door en voeg zo nodig wat water toe als het te dik wordt. Hoe langer je het laat staan, hoe malser het vlees.
Zet de deksel er schuin op zodat de stoom er zo nodig uit kan en alles niet overloopt.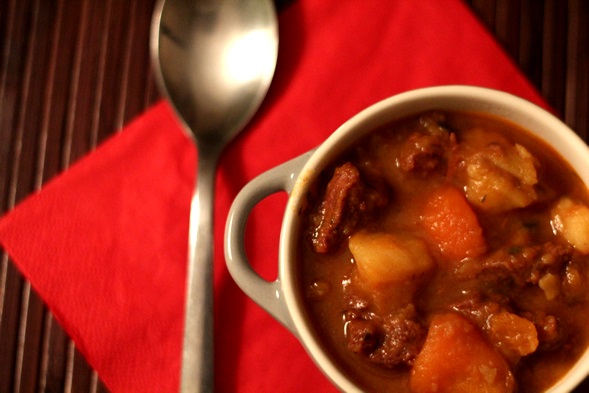 Ik heb mijn stoofpotje 5 uur op het vuur gehad. Het vlees is zó heerlijk mals geworden!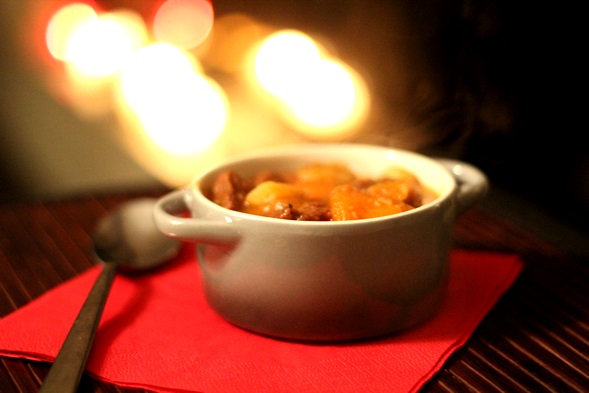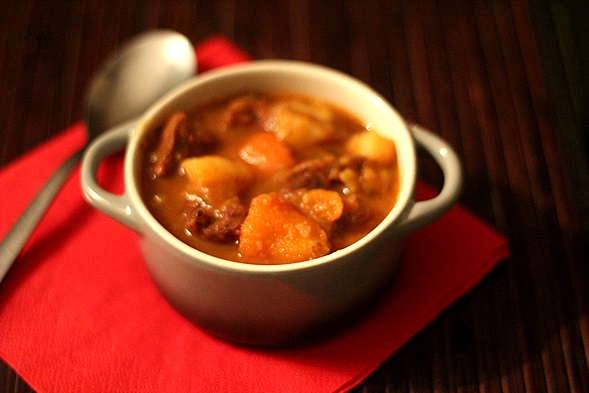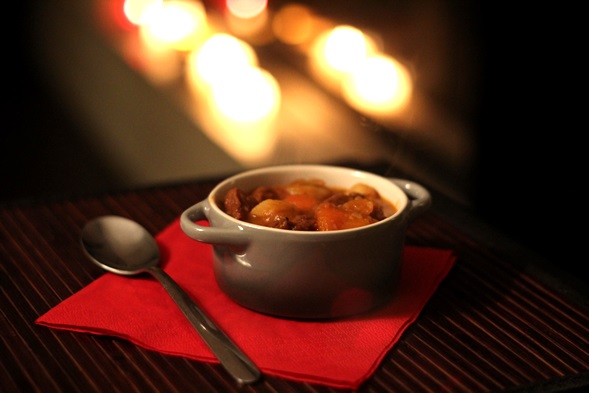 Bewaar, Like, Tweet of Pin!