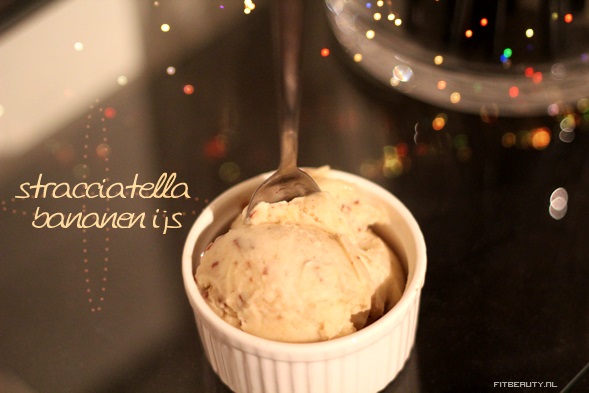 Bananen ijs maakt me zó blij! Je proeft gewoon echt niet dat je alleen maar een banaan eet, het smaakt heerlijk romig naar ijs. Maar ondertussen ben je lekker gezond bezig! Ik probeer af en toe nieuwe variaties en deze is héérlijk; stracciatella bananen ijs!
Het is net iets minder gezond dan gewoon bananenijs (met alleen een banaan), maar soms moet daar ook ruimte voor zijn als je er trek in hebt.
Wat heb je nodig?
1 – 2 rijpe bananen
cacao nibs
ik heb chocolade gebruikt (bevat natuurlijk een beetje suiker)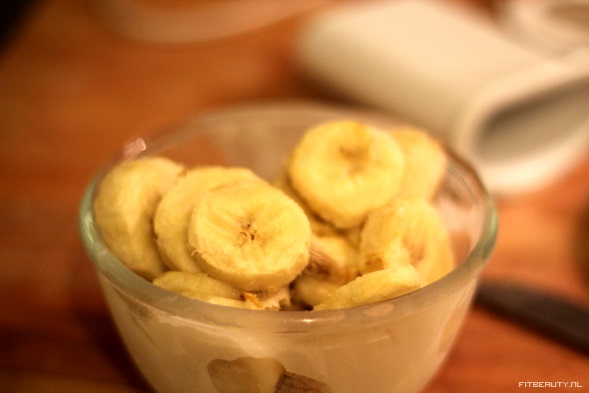 Het is belangrijk dat de banaan bevroren is. Dit moet minimaal 3 uurtjes in de vriezer hebben gezeten. Dus snijd een banaan in plakjes, doe dit in een kommetje en zet dit in de vriezer.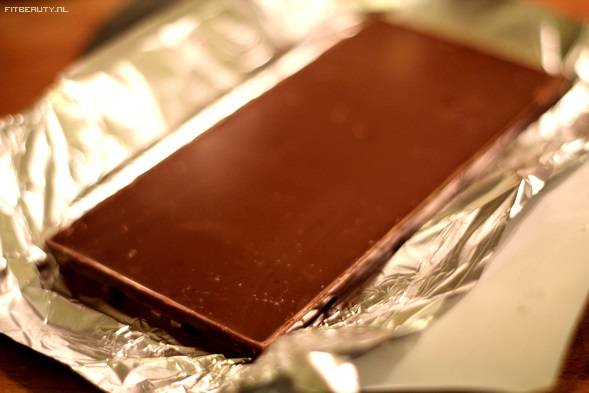 Dan nu naar de chocolade.. Jummie!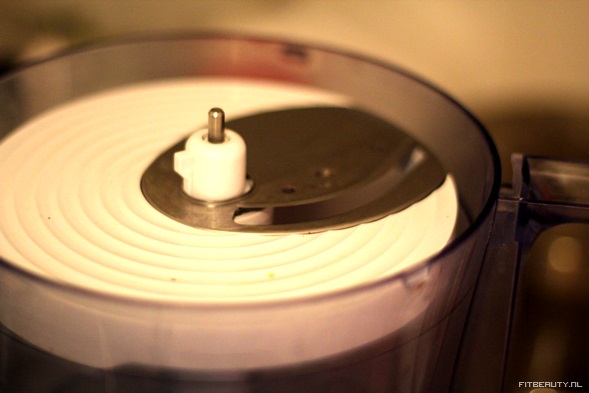 Om de "stracciatella" te maken kun je de chocoladereep raspen, in de keukenmachine doen, chocolate chips gebruiken of zoals ik hier doe; een opzetstuk op de keukenmachine gebruiken, dit gaat supersnel en makkelijk.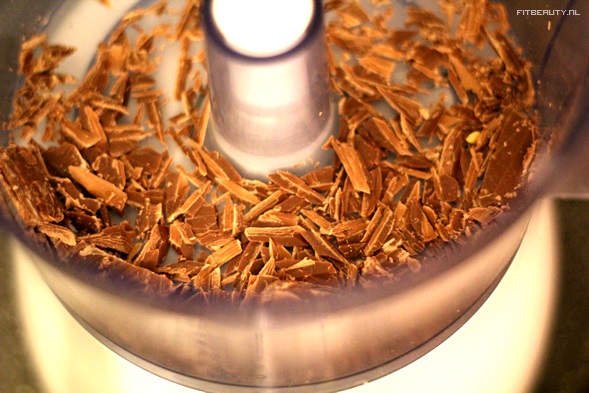 En dit is het resultaat! 🙂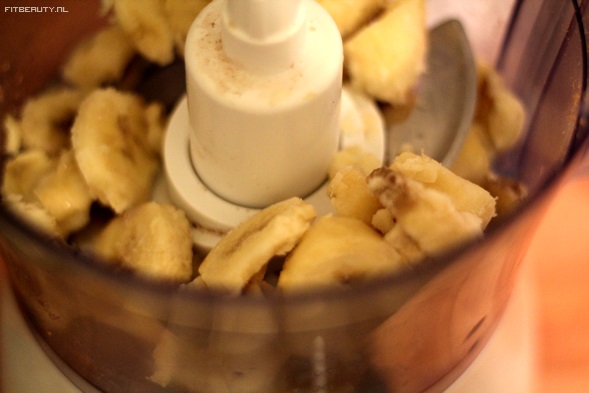 Dan is het tijd voor de banaan; het is belangrijk dat deze even 15 minuten buiten de vriezer heeft gestaan, dan krijgt het makkelijker de ijs structuur in de keukenmachine.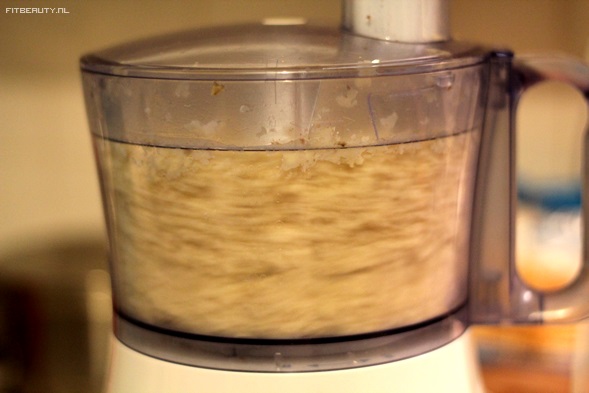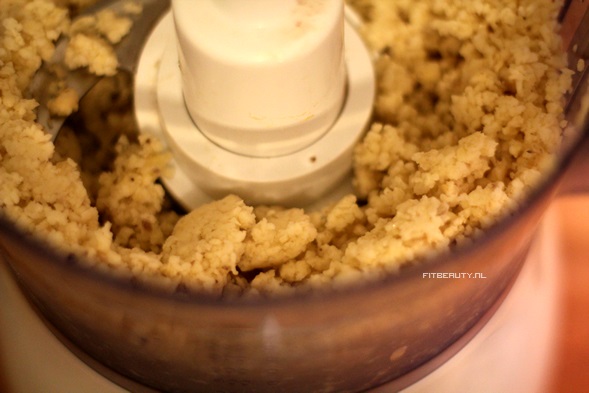 Het kan zijn dat het na een minuut in de keukenmachine er zo uit ziet (haha net couscous!), maar roer er even doorheen met een lepel en mix het nog een minuutje en je zult gauw het onderstaande resultaat krijgen: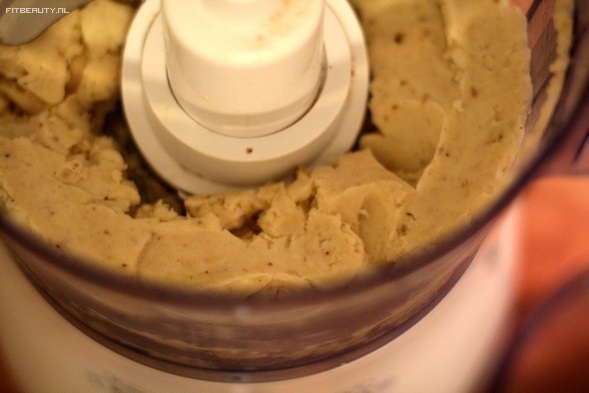 Heerlijke ijs structuur!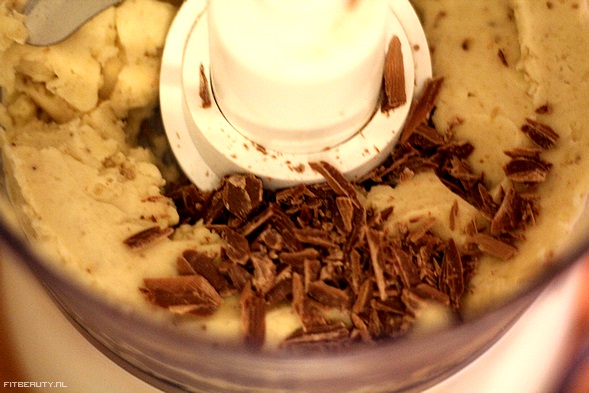 Ik heb een gedeelte van de chocolade "rasp" toegevoegd en nog eventjes een paar seconde gemixt.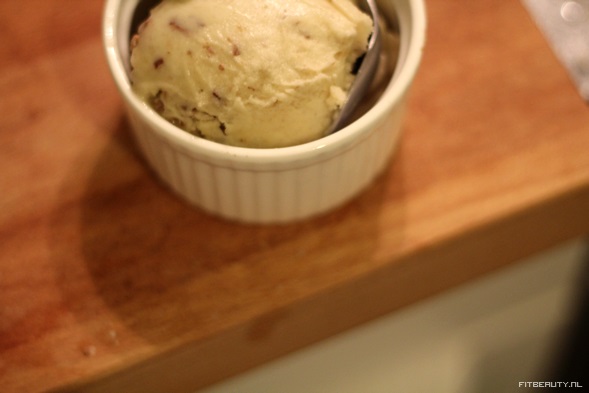 Kijk die structuur! Wie zou ooit denken dat dit alleen een banaan is?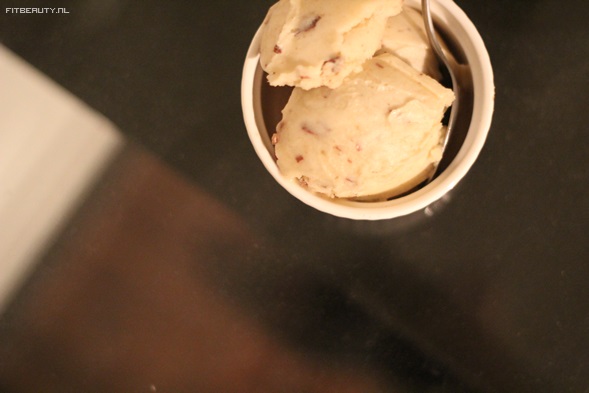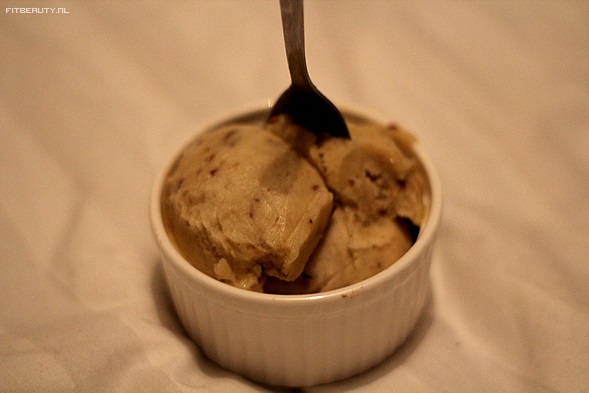 Enjoy!
Bewaar, Like, Tweet of Pin!