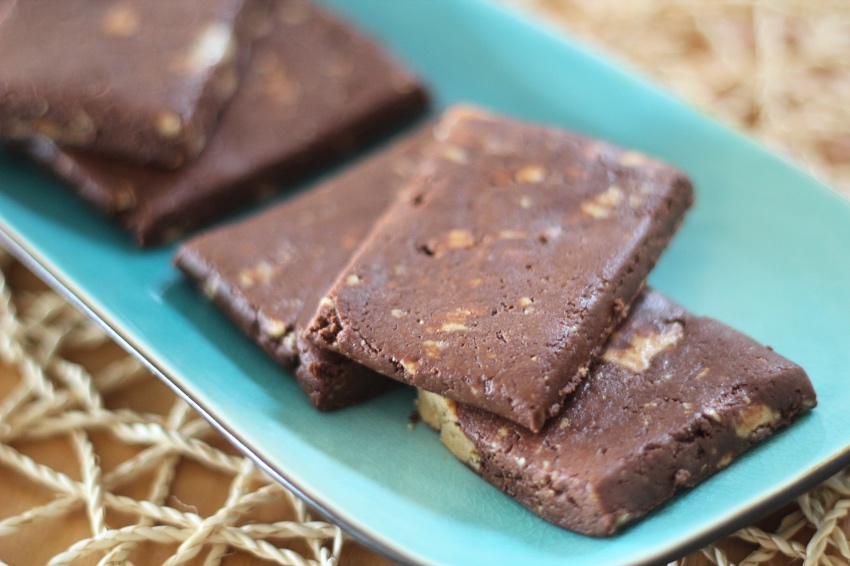 Ze zijn vegan, ze zijn voedzaam en ze zijn heerlijk! Je hoeft ze niet te bakken, niet te vriezen, je mag ze meteen opeten! Ik zeg driedubbele-win voor dit recept!
Wat heb je nodig?
60 gram vegan eiwitpoeder
5 eetlepels cashewpasta of amandelpasta of pindakaas
2 eetlepels dadelstroop
4 eetlepels cacao poeder
6 eetlepels amandelmelk
gehakte noten*
*optioneel
Het is zo simpel dat ik het amper durf te beschrijven, maar hier komt het: Doe alle ingrediënten in een kom en meng dit door elkaar met een vork tot het echt een deeg wordt. Verplaats het deeg naar een snijplank bedekt met een velletje bakpapier. Sla het bakpapier om zodat het deeg erin zit en rol met een deegroller over het deeg zodat het plat wordt, tot je gewenste dikte.
Let op, de repen zijn niet hard maar vrij zacht. Je kunt ze makkelijk vasthouden maar niet in je tas gooien. Zorg er dus wel voor dat ze niet te dun zijn.
Haal de bovenkant van het bakpapier er vanaf en snijd de repen zoals jij dat wilt. Je kunt ze in de koelkast of vriezer bewaren als je ze wat kouder en harder wilt eten, maar ik ben er direct in gedoken met een kopje koffie erbij. Zo zacht, zo heerlijk en zo vullend! Enjoy!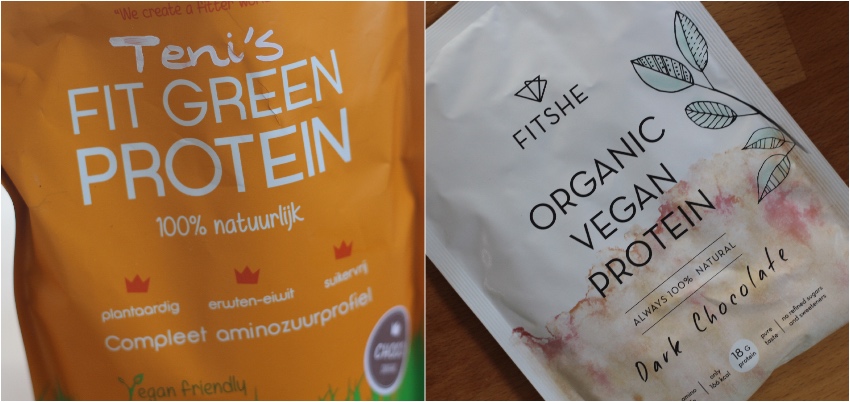 Dit zijn op dit moment mijn twee favoriete vegan eiwitpoeders: OrangeFit en Fitshe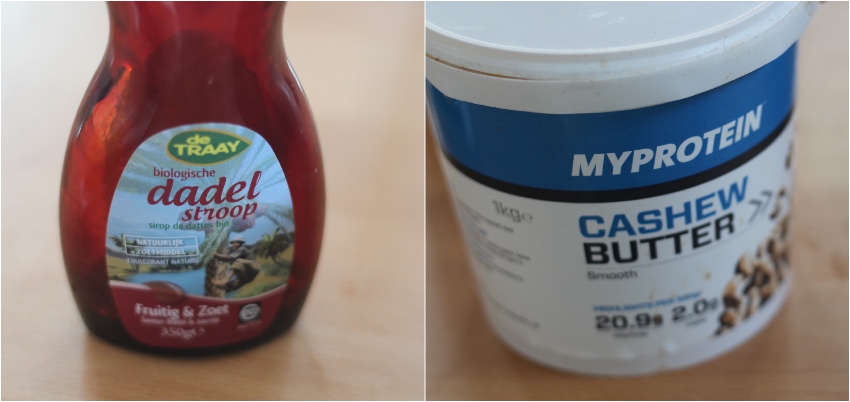 Dit zijn de dadelstroop en de cashewpasta die ik heb gebruikt