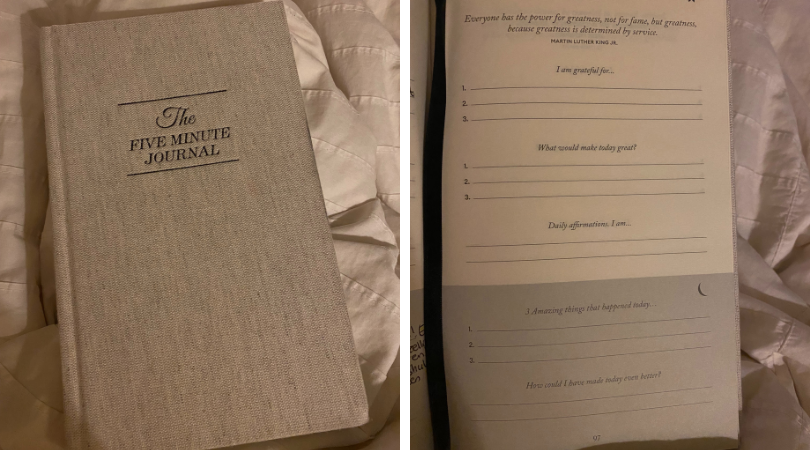 De 5 Minute Journal wordt wereldwijd steeds populairder en lijkt oprecht levens te veranderen. Ik snap heel goed dat dit kan, omdat het met een paar simpele vragen precies naar de kern van ons bestaan gaat op een luchtige en dagelijkse manier.
Vandaag wil ik jou vragen eens stil te staan bij de vragen uit de 5 Minute Journal.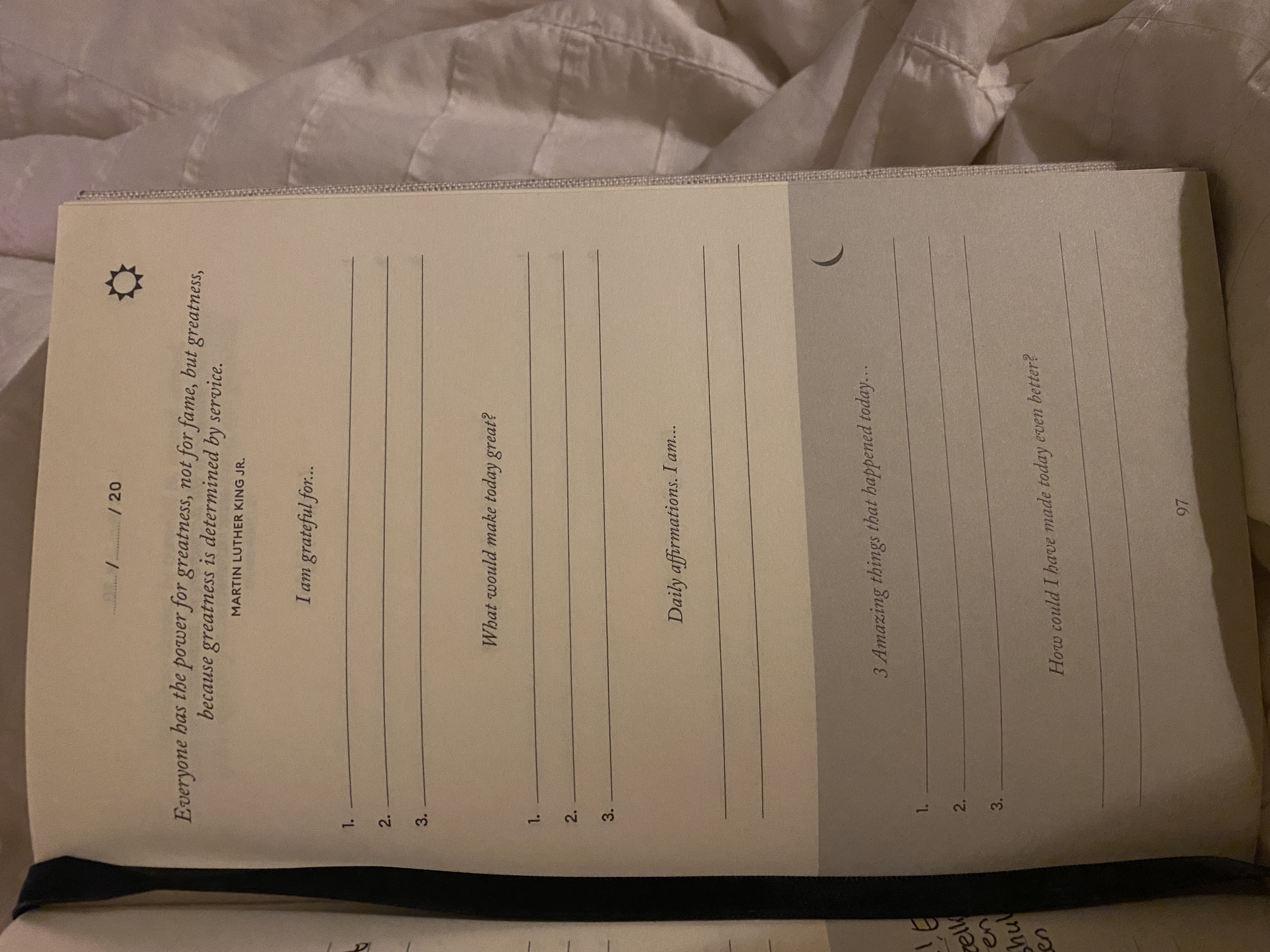 Elke dag ziet er hetzelfde uit qua vragen. Wel staan er andere quotes bovenaan de pagina's en heb je één keer per week een opdracht. Zo simpel dat je het ook gewoon zonder dit dagboek zou kunnen opschrijven in je eigen dagboek of kladblok. Maar het heeft toch wel wat om er een apart mooi boekje voor te hebben.
Daarnaast support ik met liefde Mimi en Alex Ikonn die de bedenkers zijn van The 5 Minute Journal en me al meer dan 10 jaar waanzinnig goede en waardevolle (gratis) content bieden, van blogs tot YouTube videos en content.
Maar even terug naar het dagboek, wat als je vandaag (ochtend en avond) deze vragen zou beantwoorden?
Ochtend:
Ik ben vandaag dankbaar voor..
…
…
…
Wat zou vandaag geweldig maken?
..
..
..
Dagelijkse affirmaties. Ik ben..
….
Avond:
3 Geweldige dingen die vandaag zijn gebeurd:
..
..
..
Hoe zou vandaag nog beter kunnen zijn?
..
Deze vragen laten je stil staan bij de mooie momenten, maar ook de eventuele manieren om bepaalde dingen net anders aan te pakken om de dag mooier te maken. Hierdoor wordt je ervan bewust waardoor je het de volgende dag bijvoorbeeld kunt toepassen.
Ik heb vaak bij de laatste vraag "sporten" staan, omdat ik wéét dat ik me goed voel als ik sport. Dat is dan een extra sterke reminder voor mijzelf voor de volgende dag.
Maar ik heb ook vaan "niets, vandaag was top!" staan bij de laatste vraag. Niet alles hoeft altijd beter – dus maak je geen zorgen als je je daar even druk om maakte 😉
Probeer het eens een dagje en kijk wat het met je doet!