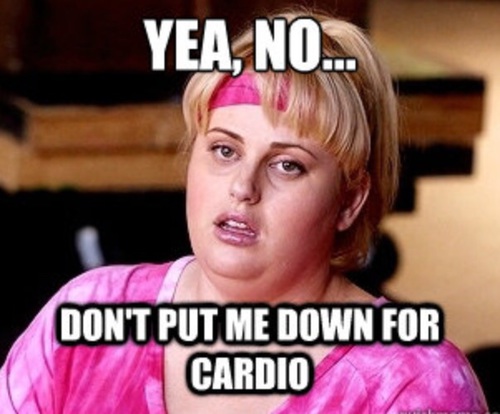 Joh, ik heb zoveel tips om af te vallen. Zoooooveel, daar word je niet goed van! Tips uit eigen ervaring heb je niet zoveel aan, tips die wetenschappelijk onderbouwd zijn wél. En daarom deel ik weer een handje vol van deze wetenschappelijk onderbouwde tips, vandaag, op deze mooie zaterdag, met jou.
Ik hoop dat je het net zo leuk vindt om te lezen als dat ik het vind om ze te delen! 😉
1. Eet rustig
Ja, je weet het wel. Maar als het dan ook nog eens met verschillende onderzoeken is bewezen is het misschien een idee om er op te gaan letten. Als je veel te snel eet, heb je grote kans dat je gewoon meer calorieën binnen krijgt dan je nodig had om vol te zitten (1)(2). Snelle eters hebben ook een grotere kans om obesitas te krijgen, vergeleken met mensen die rustiger eten (3), het is geen wedstrijd he, je maaltijd op krijgen. Maar wat je misschien niet wist is dat langzamer op je voedsel kauwen zelfs zou kunnen helpen bij het verhogen van de productie van hormonen die gelinkt zijn aan het afvallen (4)(5).
2. Misschien kun je af en toe een eitje eten
Tenzij je het niet lust. Maar eieren zijn echt awesome. Goedkoop, laag in calorieën, hoog in eiwitten en vol maar dan ook VOL met voedingsstoffen. Sowieso geven eiwitten je een lange tijd een verzadigd gevoel in tegenstelling tot voedsel waar minder tot geen eiwitten in zitten (6)(7)(8)(9). Eieren eten bij je ontbijt kan er volgens de volgende onderzoeken voor zorgen dat je minder calorieën eet gedurende de dag (10)(11)(12)(13). Zelf lukt het me niet om te ontbijten met eieren, ik wil toch graag wat zoets in de ochtend.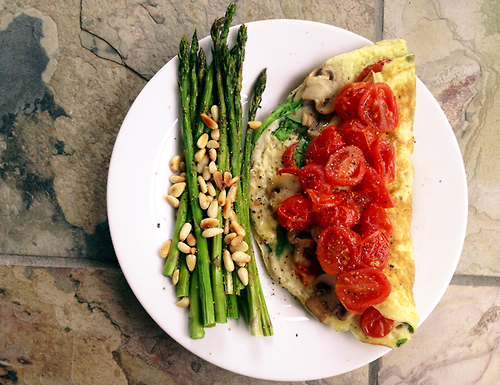 3. Ga slapen
En dan wel voldoende. Uit onderzoek is gebleken dat mensen die te weinig slaap kregen 55% meer kans hadden om obesitas te krijgen vergeleken met mensen die wel voldoende slaap kregen (14). Wat is voldoende vraag je je dan af? Dat is voor iedereen wel anders, maar 5 uur per nacht lijkt me aan de korte kant. Voor sommigen is 7 uur eigenlijk al te kort. De reden hierachter is omdat te weinig slapen je hormonen in de war kan brengen, vooral de hormonen die je signalen geven dat je verzadigd bent. Hierdoor is de kans groter dat wanneer je onvoldoende slaapt, je eigenlijk meer honger ervaart dan nodig is en je dus gemakkelijk meer eet dan je lichaam nodig heeft (15)(16).
4. Doe wat cardio
Als je daar zin in hebt. Of het nu joggen, rennen, fietsen, wandelen, touwtje springen of wat dan ook is. Het is in ieder geval een manier om wat calorieën te verbranden, je hoofd te legen en je hart even lekker te laten pompen. Cardio kan helpen om de risicofactoren van hart- en vaatziekten te verminderen evenals het verminderen van je lichaamsgewicht, win-win dus (17)(18). Ook lijkt het, uit deze onderzoeken, zo dat cardio kan helpen om vet tegen te gaan dat zich rondom je organen vastzet (19)(20).
5. Maar vergeet krachttraining niet
Spieren verliezen is het laatste dat je wilt. Door alleen te diëten (sowieso niet doen) verlies je vaak een hoop kostbare spiermassa, hierdoor daalt je stofwisseling en verbrand je veel minder calorieën door de dag heen (21)(22). Door regelmatig wat gewichtjes op te tillen, blijven je spieren geactiveerd en voorkom je dat ze eerder afgebroken worden (23)(24). Ik zeg "eerder" omdat je bij het afvallen altijd wel wat spiermassa verliest die samengaat met het vetverlies, maar spiermassa verlies wil je zoveel mogelijk beperken en daardoor blijft krachttraining belangrijk.
Zo, kunnen we er weer tegenaan? Fijne zondag allemaal!