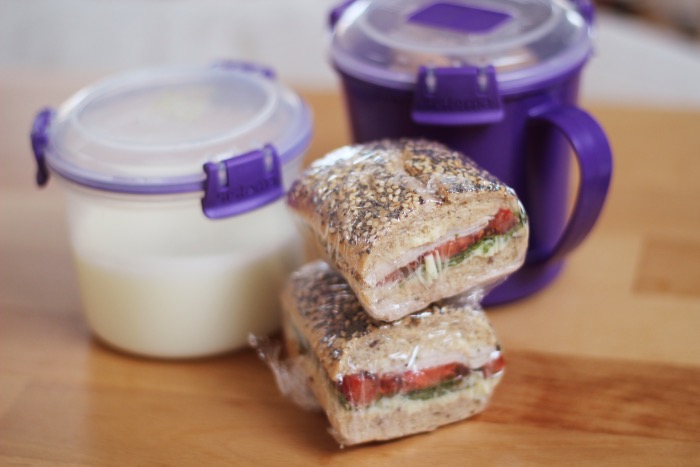 Als ik zeg dat ik een pro ben in het meenemen van mijn lunch naar werk, dan overdrijf ik niet. Ik plan de week vooruit, doe de boodschappen en maak in de avond mijn door de weekse lunch klaar voor op mijn werk. Soms maak ik een aantal bakjes tegelijk en leg ik het in de vriezer zodat ik het de rest van de week niet meer hoef te doen.
Ik zal mijn tips delen zodat ook jullie een eigen (gezonde!) lunch mee kunnen nemen naar jullie werk en geen kant-en-klare voeding hoeven te eten.
1. Maak dubbel/trippel zoveel avondeten.
Dit is zo een makkelijke tip. Ga je eens uitgebreid koken in de avond? Maak dan lekker veel! Restjes van de avondmaaltijden zijn altijd de meest lekkere lunches. Misschien wist je het nog niet, maar voeding dat een dag in de koelkast heeft gelegen zoals een quiche of lasagna is veel lekkerder op de dag erna omdat alle smaken heel goed in elkaar zijn getrokken.
Je kunt er ook voor kiezen om de restjes in kleine bakjes in te vriezen zodat je, 's ochtends voor je de deur uit gaat, een van de bakjes in je tas meeneemt.
Voedsel dat goed in te vriezen is: bonen, vlees, geroosterde groente, dressings, gekookte eieren.
Vries liever geen voedsel in zoals: rauwe spinazie, tauge, sla, komkommer en andere vochtrijke voeding. Deze worden namelijk ontzettend slap en vies wanneer ze ontdooid zijn (I learned it the hard way!).
2. Verdeel meteen in bakjes
Sommige ochtenden heb je niet die 5 minuten extra om de koude quiche van gisteravond in een apart bakje te doen om mee te nemen naar je werk. Je zult op zulk soort ochtenden zo dankbaar zijn dat je de avond ervoor alles al in een juist formaat bakje hebt gedaan om mee te nemen naar je werk.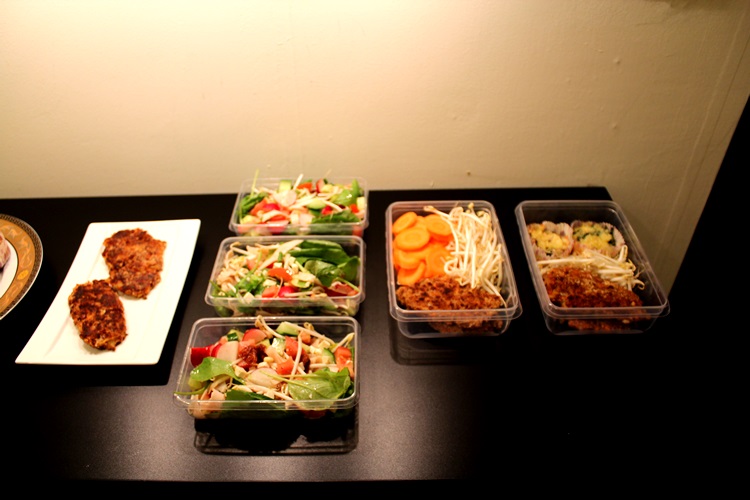 3. Leer je vriezer kennen
Je vriezer kan ontzettend veel voor je betekenen en bijdragen aan een gezondere leefstijl. Dat klinkt wel een beetje gek he? Je weet nu dat je sowieso je lunch kan invriezen maar je vriezer kan je ook met andere dingen helpen. Soms ben je zo moe in de avond dat je echt geen zin hebt om wat te klaar te maken, betekent dat dan meteen al dat je lunch voor de dag erop ook al verpest is? Dat kan, maar dat hoeft niet.
Je hoeft echt niet altijd de kleinste restjes in te vriezen, maar af en toe, wanneer je bijvoorbeeld soep hebt gemaakt kun je gemakkelijk een paar potjes vullen en invriezen voor dit soort dagen. Of wat dacht je van rijst met bonen? Je zult dolgelukkig zijn op die sombere ochtend wanneer je met zoveel haast de vriezer open trekt en een bakje met een ingevroren maaltijd ziet! Geloof me, je zult dolblij zijn!
4. Houd het leuk
Als je je lunch niet leuk vindt, zul je het ook niet eten. Of zul je het met moeite opeten terwijl je ondertussen naar het voedsel van je collega's verlangt. Probeer nieuwe recepten uit, maak dingen waarvan je zeker weet dat je ze lekker vindt, zorg voor kleur in je lunchbakje door wortels en tomaatjes toe te voegen. Héérlijk als je zo een bakje open maakt! Verwen jezelf af en toe met een klein bakje met bijvoorbeeld pure chocolade en bosbessen ernaast. Of doe je salade dressing in een apart bakje en voeg dit tijdens de lunch bij elkaar. Zo blijft alles vers, lekker én leuk!
5. Vergeet het niet.
Hoe erg baal je wanneer je alle voorbereidingen de avond ervoor hebt getroffen en dan tóch je bakje vergeet mee te nemen! Tips om het niet te vergeten?
Leg je sleutels in de koelkast naast je bakje (en dan natuurlijk niet ook nog je sleutels vergeten)
Plak een post-it papiertje op je voordeur "JE LUNCH STAAT NOG IN DE KOELKAST TE WACHTEN OP JE!"
Deze vergeet-je-lunch-niet-lijst komt van dit artikel
Kijk eens naar deze leuke foto's voor inspiratie!!
BewarenBewarenBewarenBewaren
BewarenBewaren