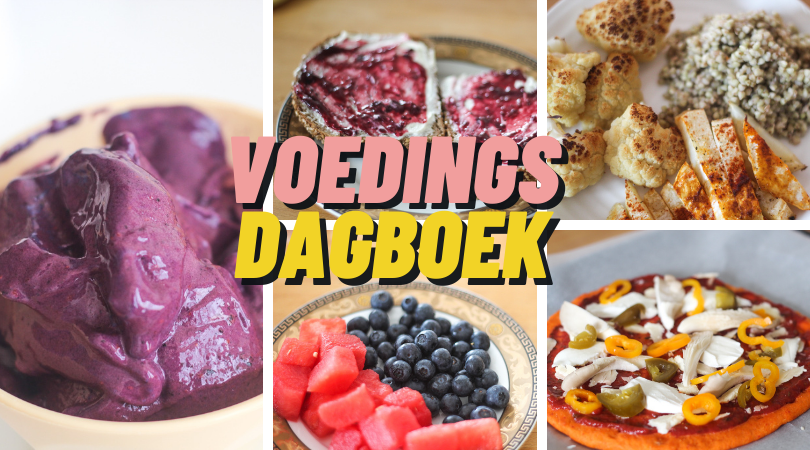 Yessss daar is weer een voedingsdagboek met de dingen die ik in de afgelopen week heb gegeten! Van nieuwe ontdekkingen tot goude oude maaltijdjes. Op naar het voedingsdagboek!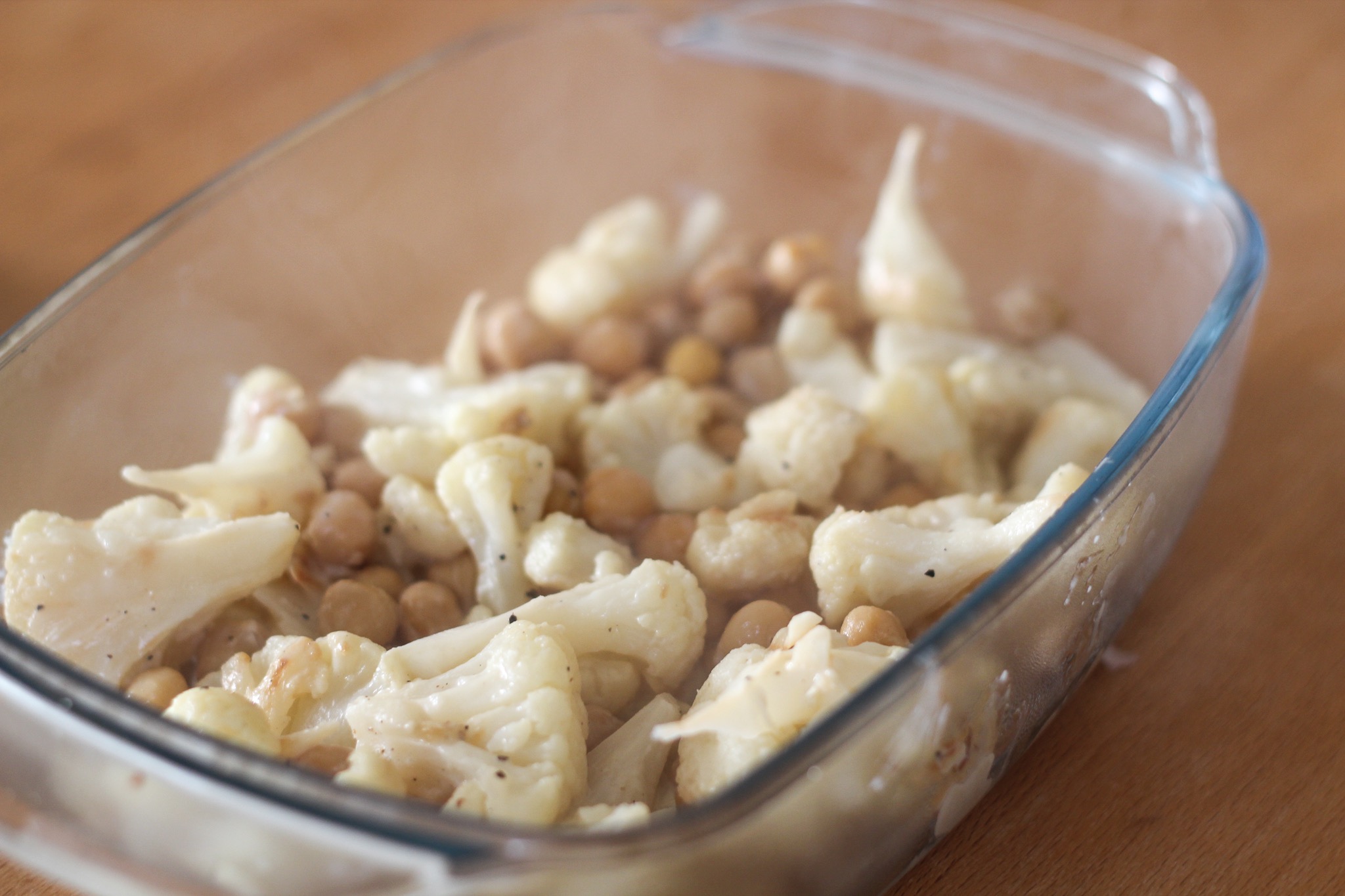 Diepvries bloemkool dat ik eerst heb laten ontdooien (een uurtje) en vervolgens heb gebakken met kikkererwten, kokosmelk, peper, zout en knoflookpoeder. Vervolgens in een ovenschaaltje gedaan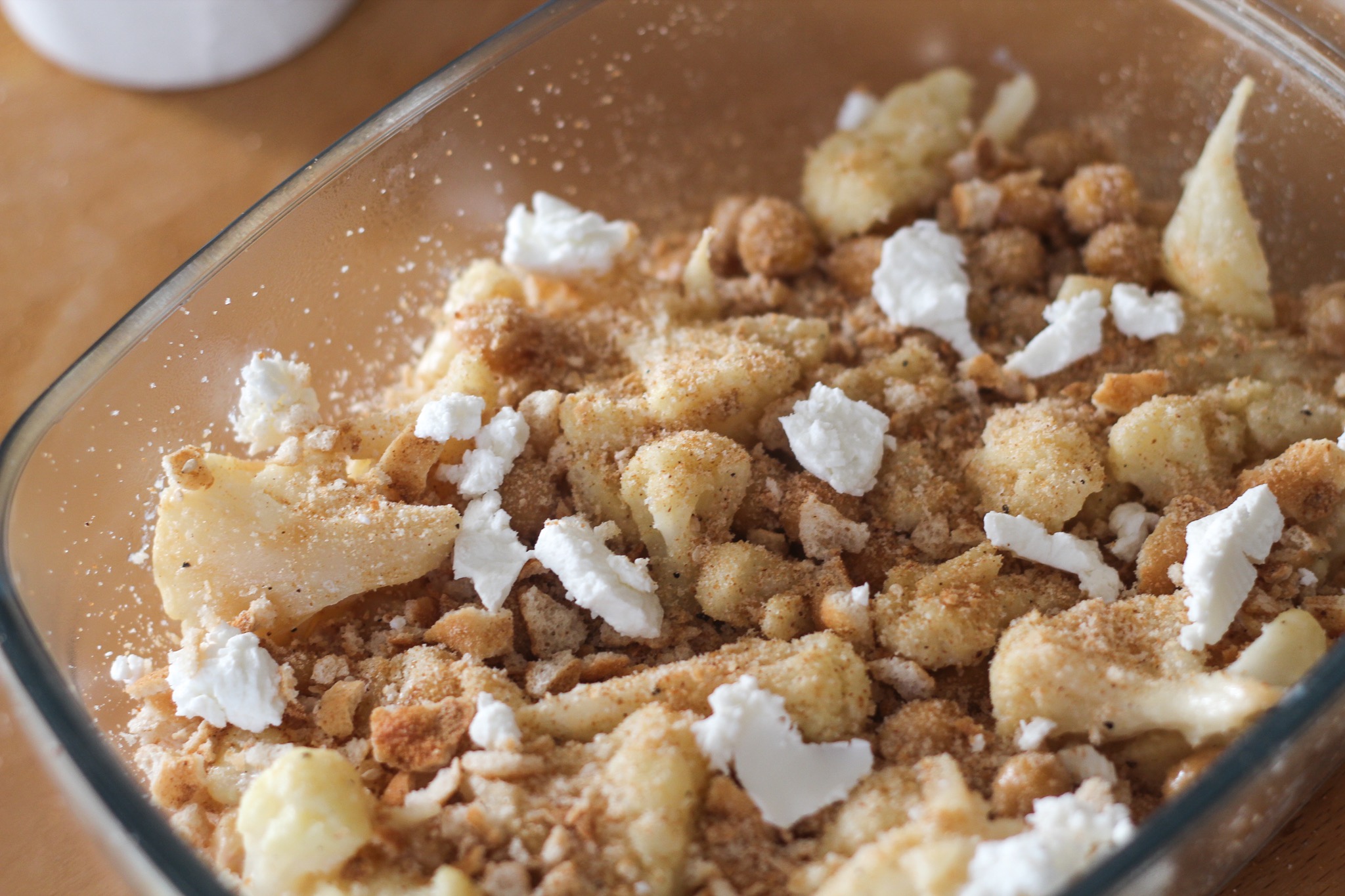 Besprenkeld met geitenkaas en verkruimelde crackers.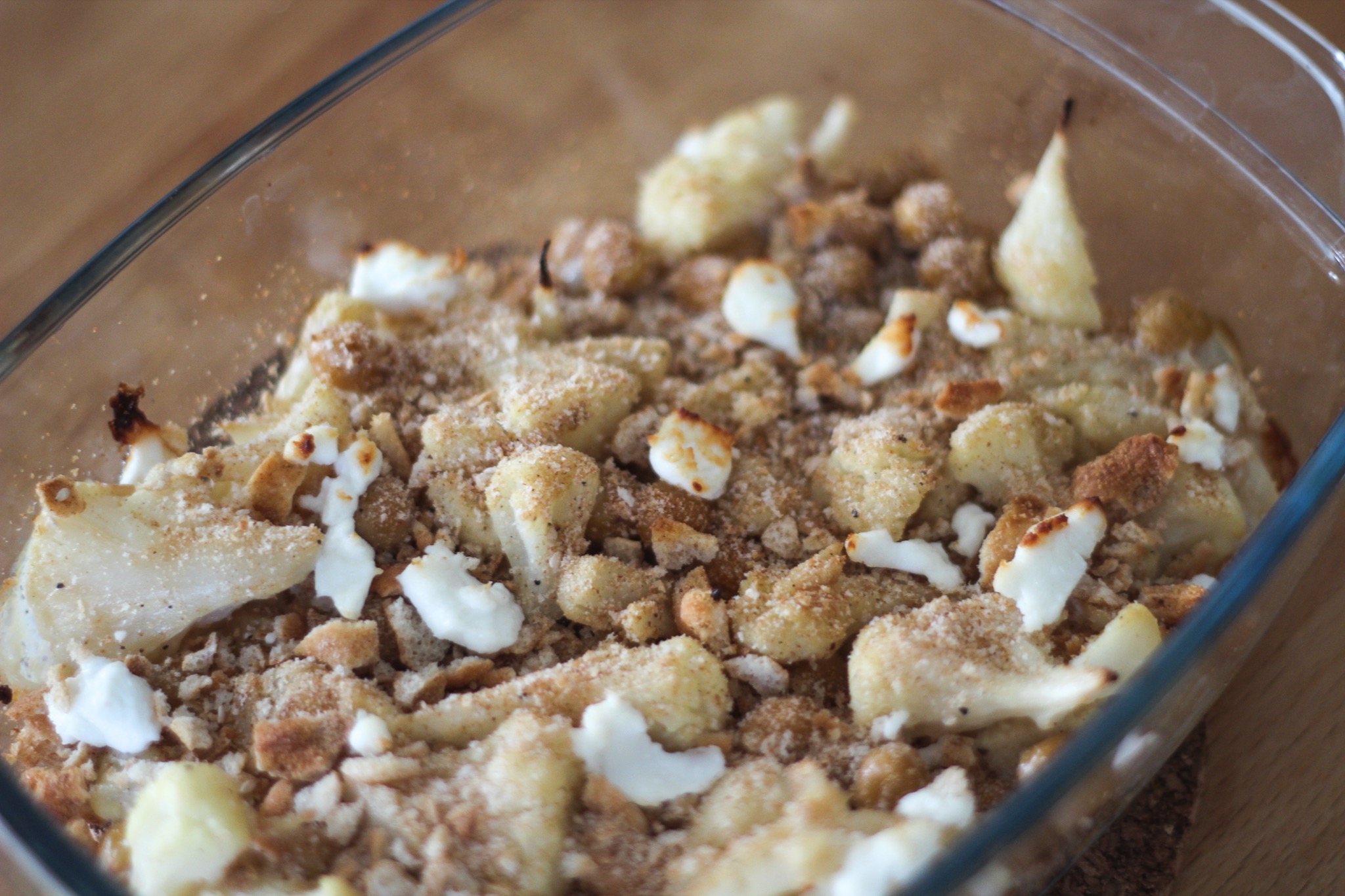 Het kwam zo lekker knapperig en romig uit de oven! Aanrader!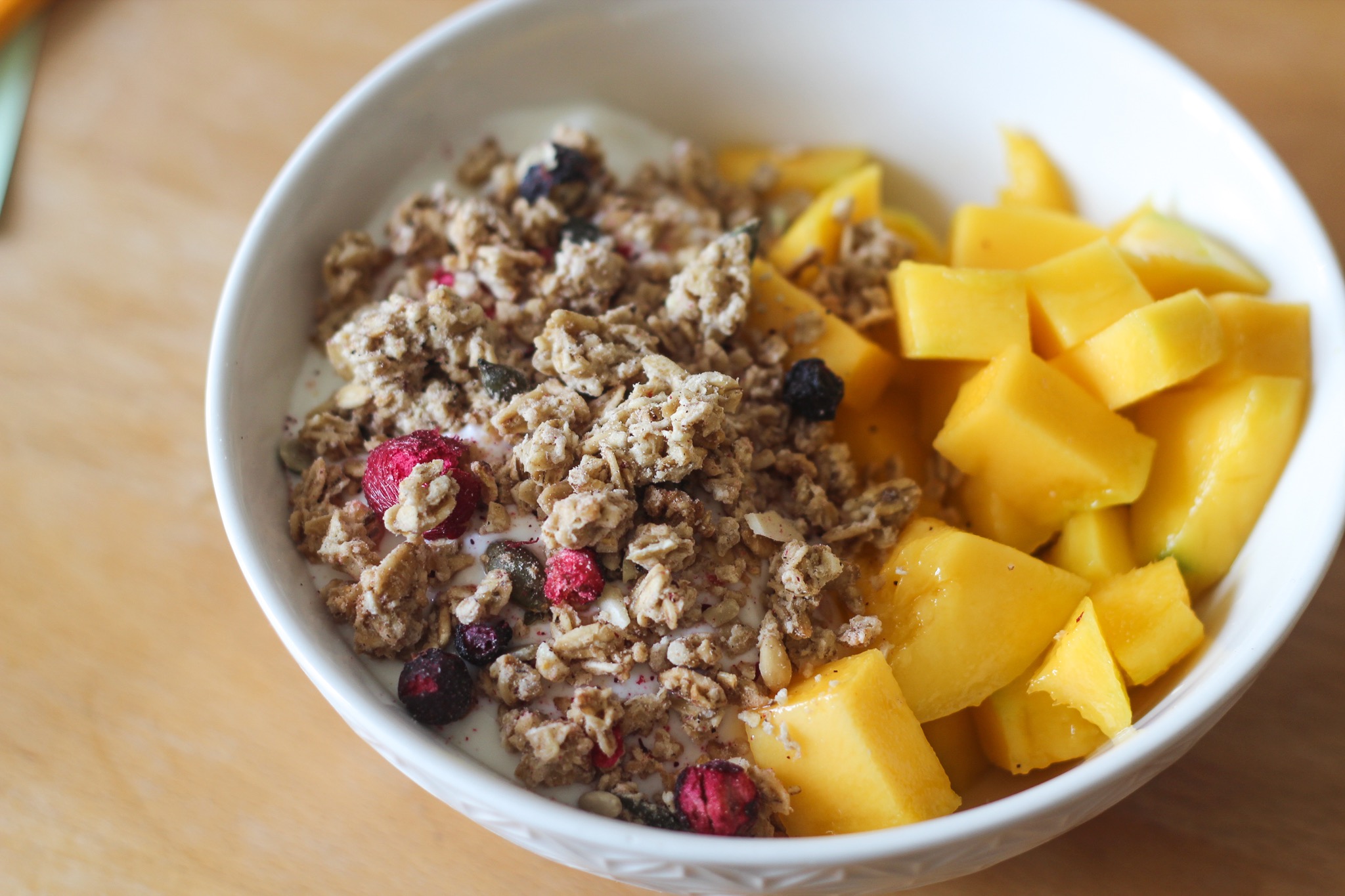 Als je vorige week mijn voedingsdagboek hebt gezien dan weet je dat ik in een yoghurt-mango-granola fase zit, haha. Hierbij dus nog zo'n schaaltje!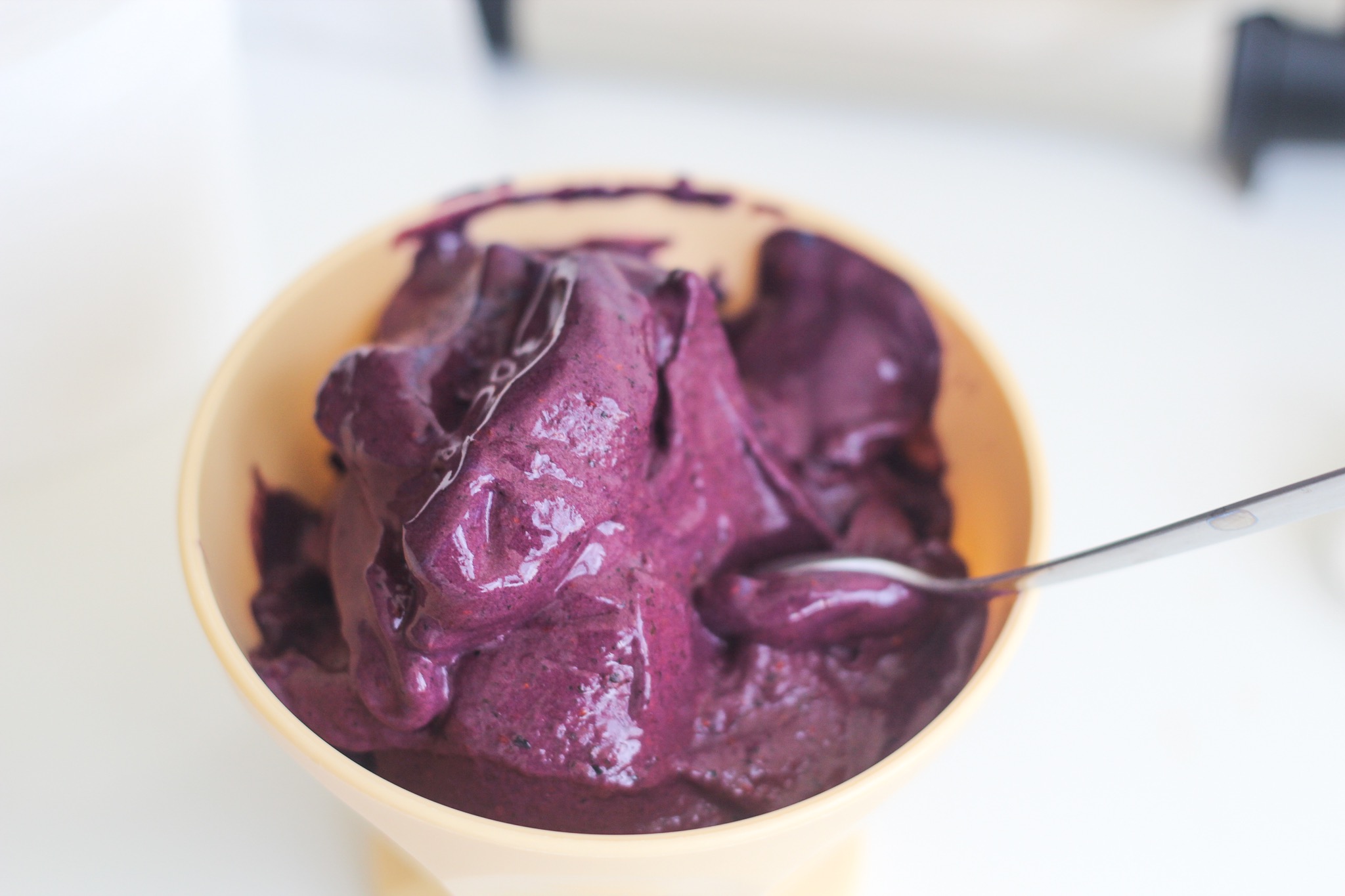 Zo lekker dit! Ik maak het heel vaak: blauwe bessen en banaan uit de vriezer met eiwitpoeder en een scheutje amandelmelk in de keukenmachine tot je een gladde massa hebt. Smullen maar!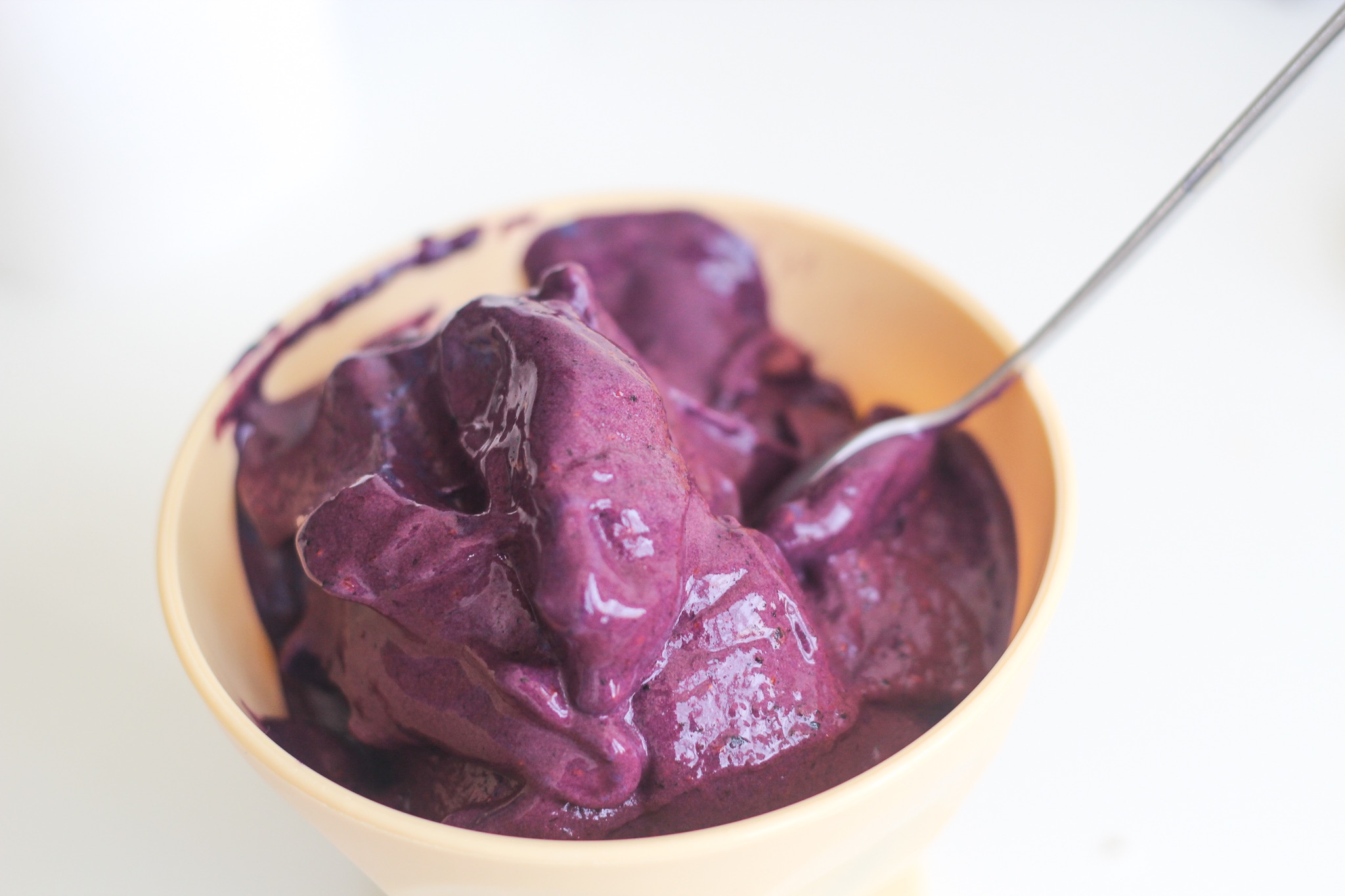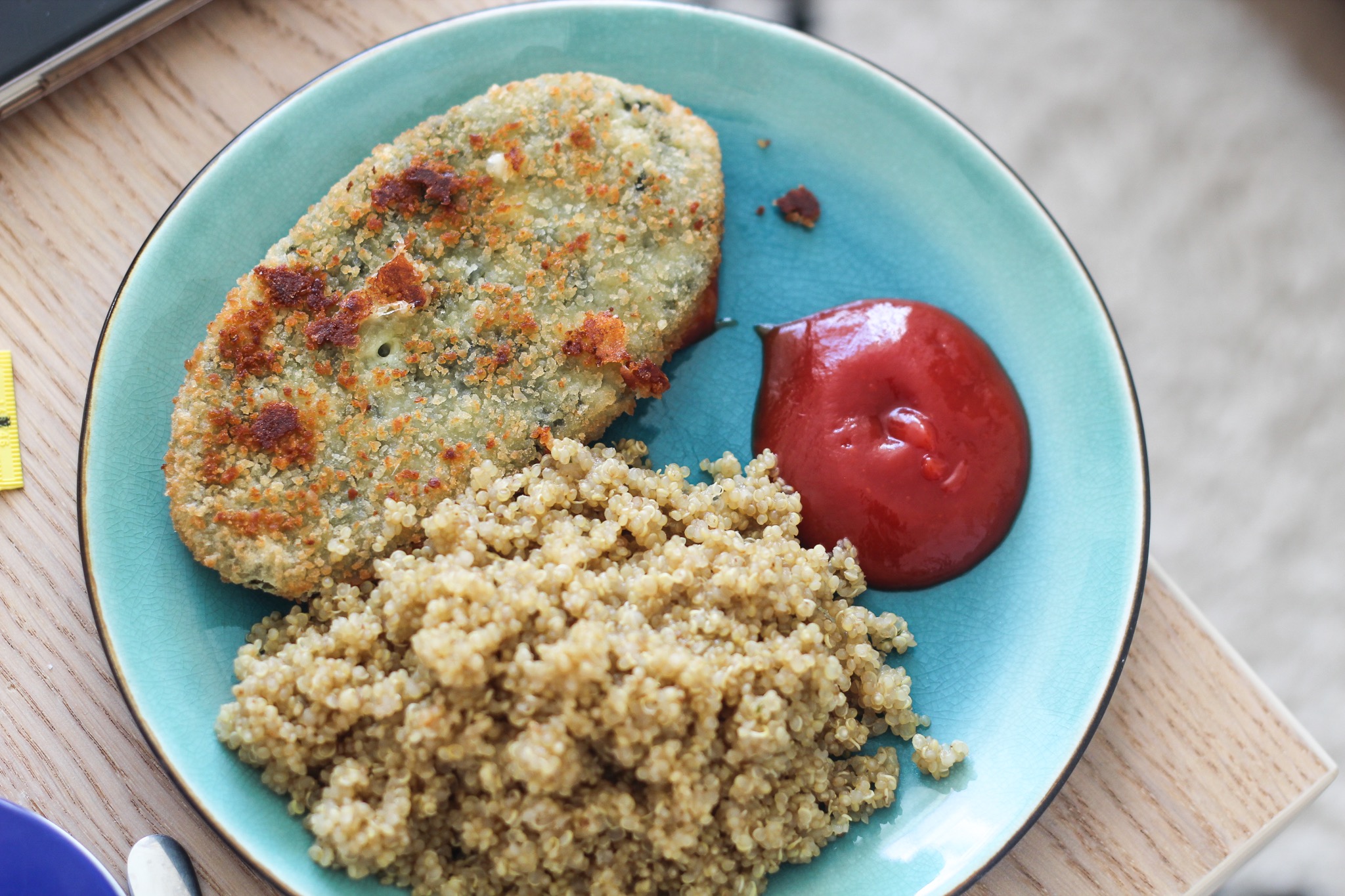 De spinazie-kaas-schijf van de Lidl die ik zo lekker vind met gekookte quinoa en ketchup, jaja super classy 😉 haha.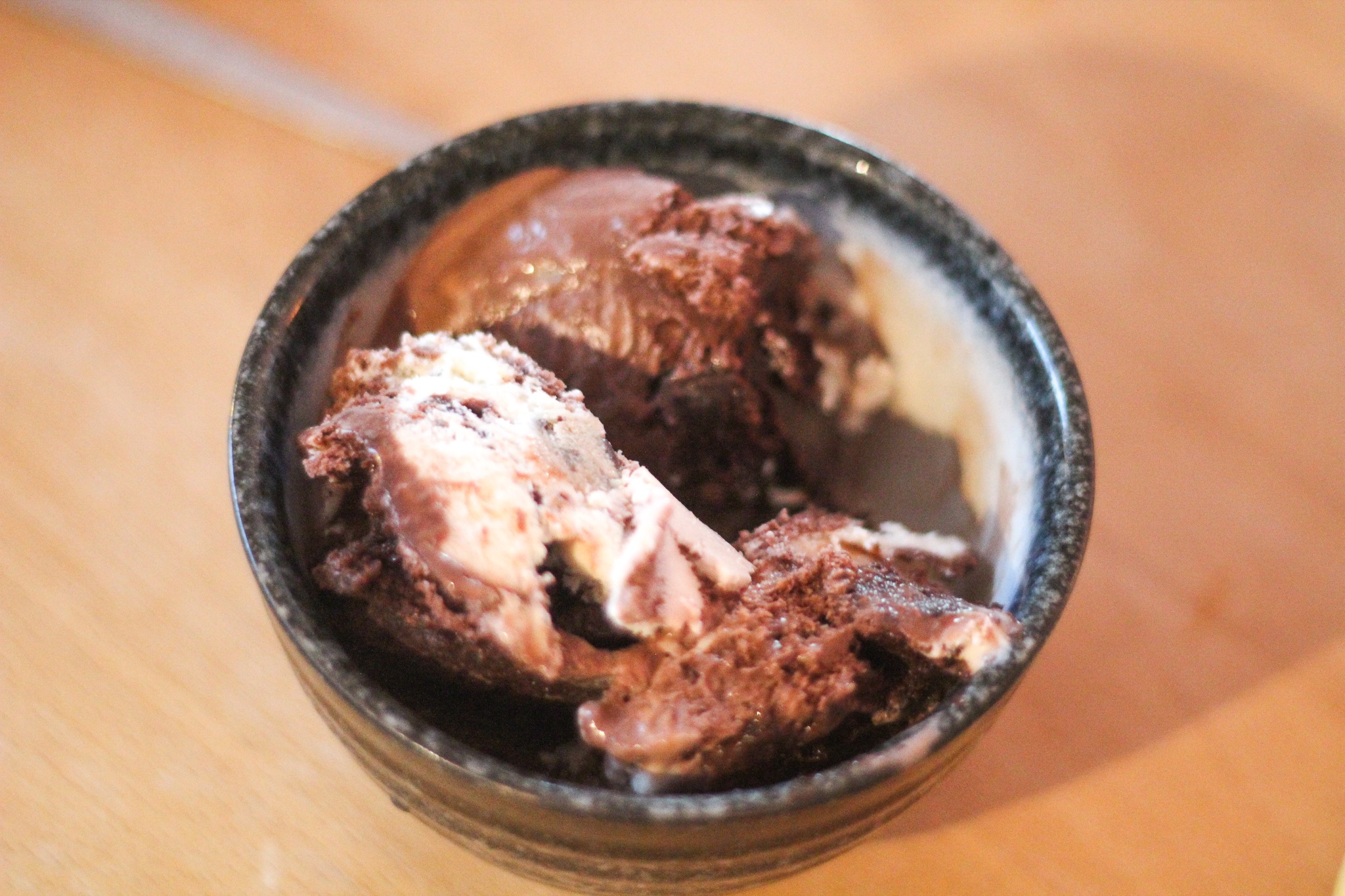 Ben&Jerry's! JUMMM! Dit is de half baked variant, die vind ik heeeerlijk!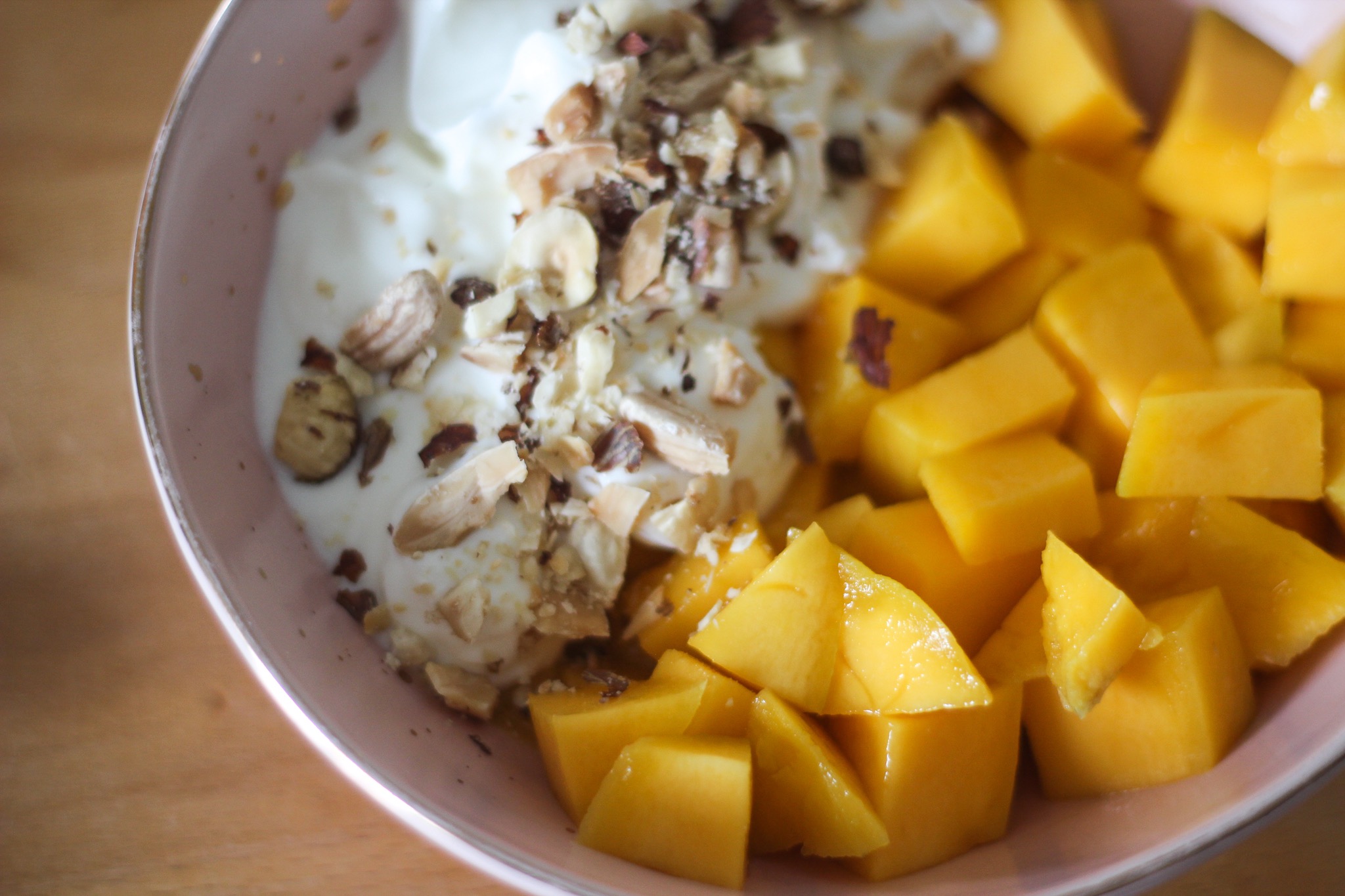 Mango, yoghurt en in plaats van granola deze keer gehakte noten.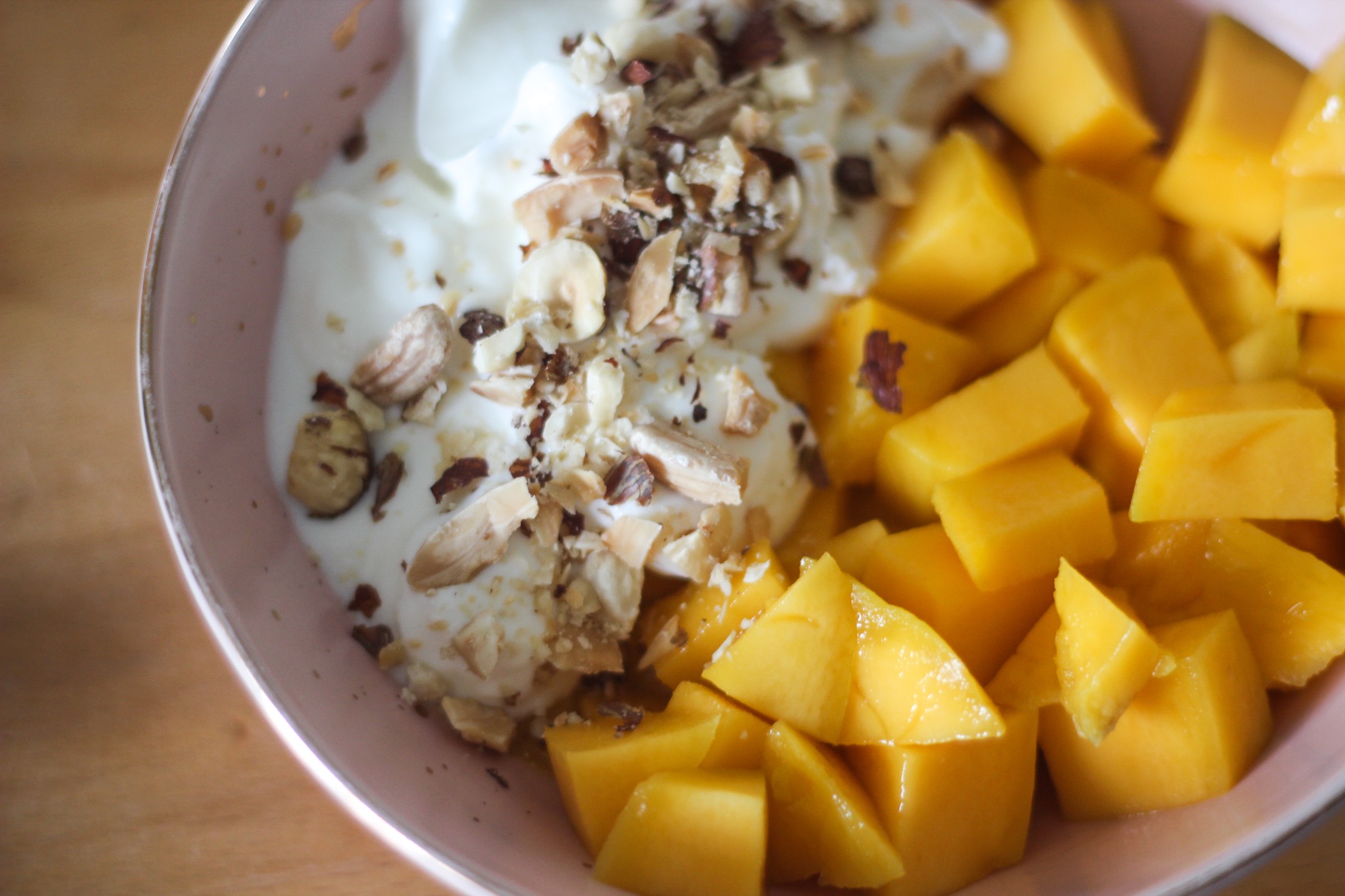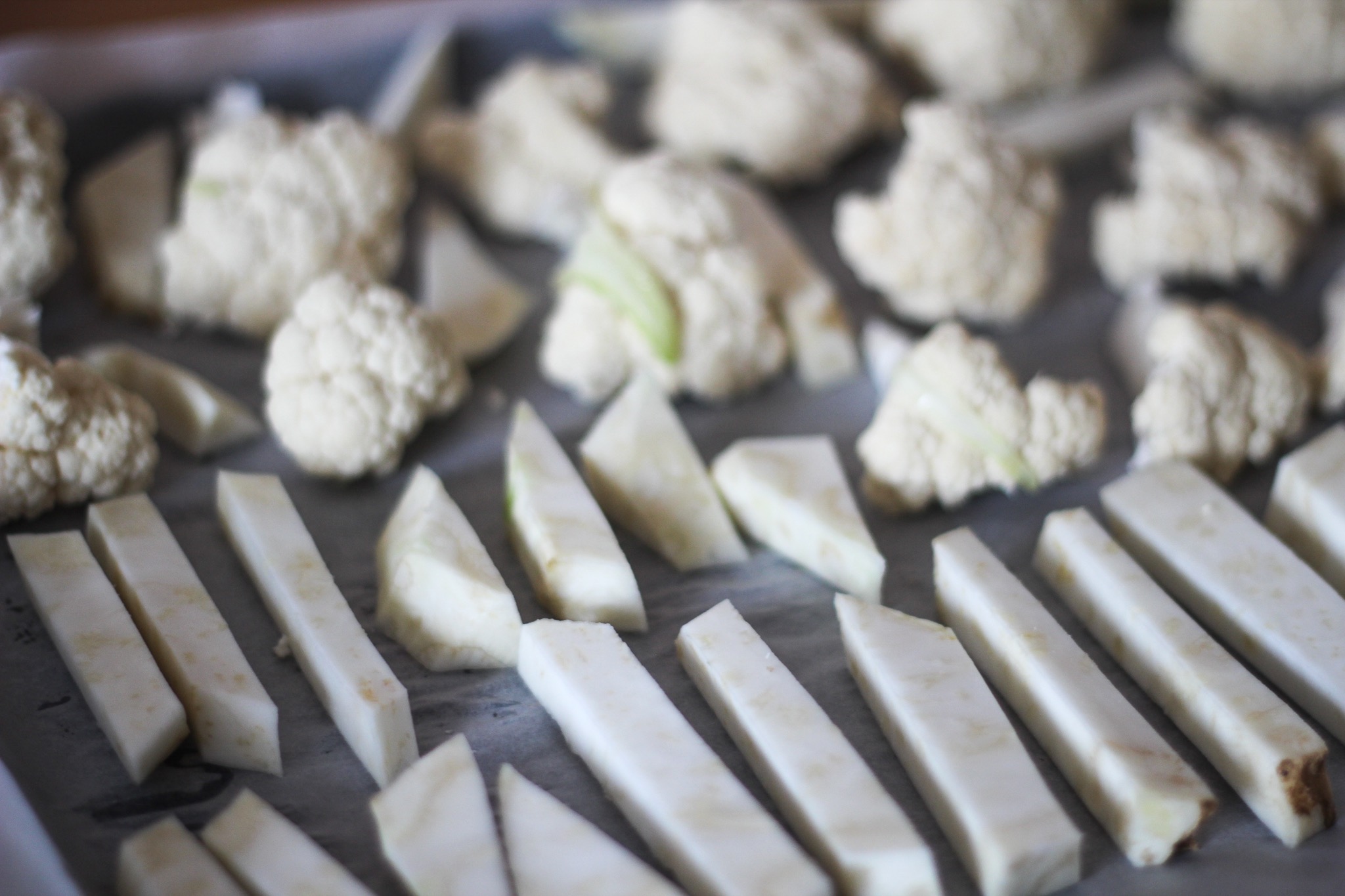 Bloemkool en knolselderij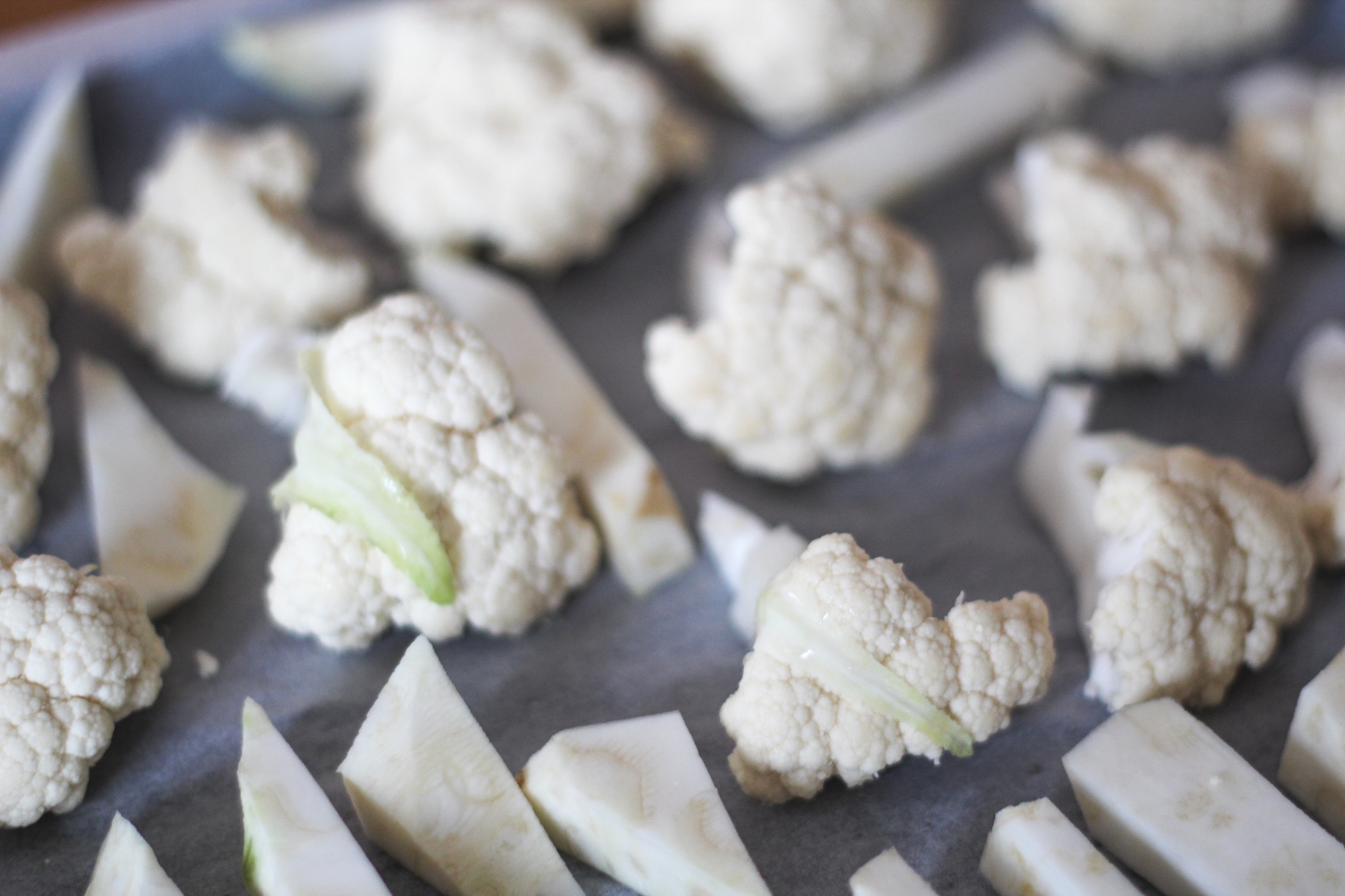 Met olijfolie, peper, zout en paprikapoeder (op de knolselderij) de oven in!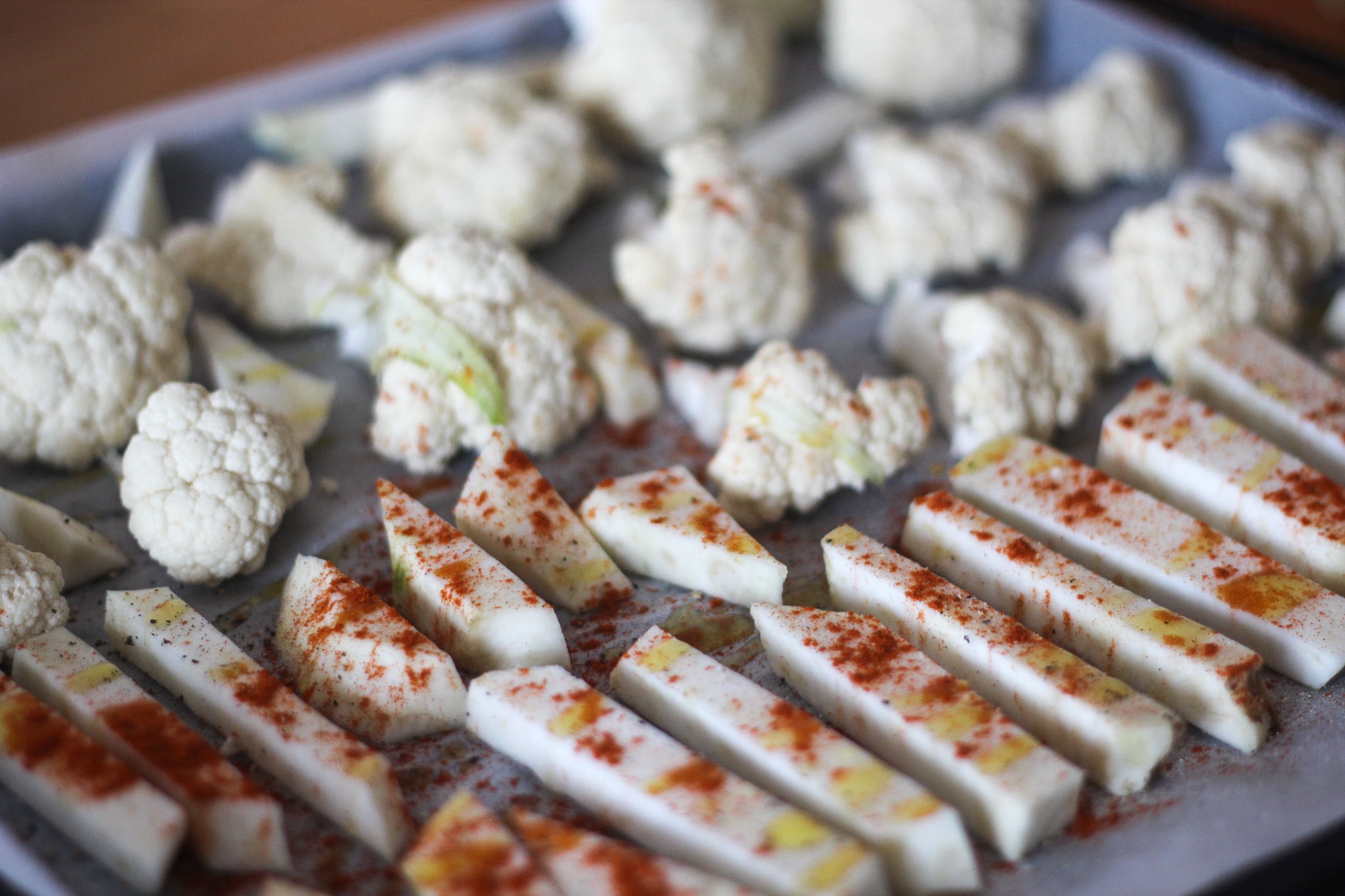 Ready om de oven in te gaan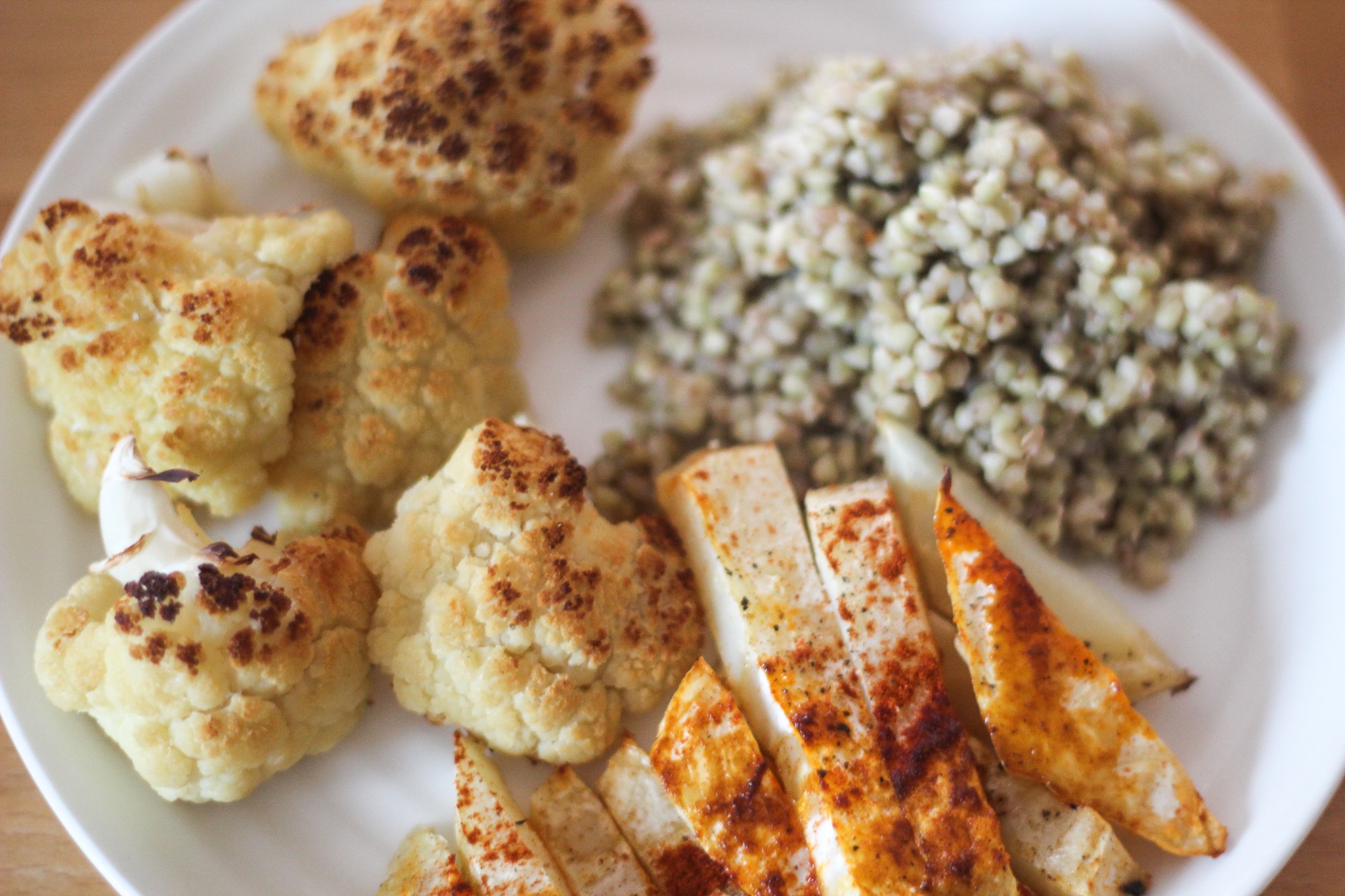 Het was ZO heerlijk! De bloemkool kocht ik biologisch bij de Marqt en ik merkte het een vorige keer ook al: wat een smaakverschil! Veel zachter en zoeter. Ik blijf nu bij de bio bloemkool! Bovenin zie je nog gekookte boekweit.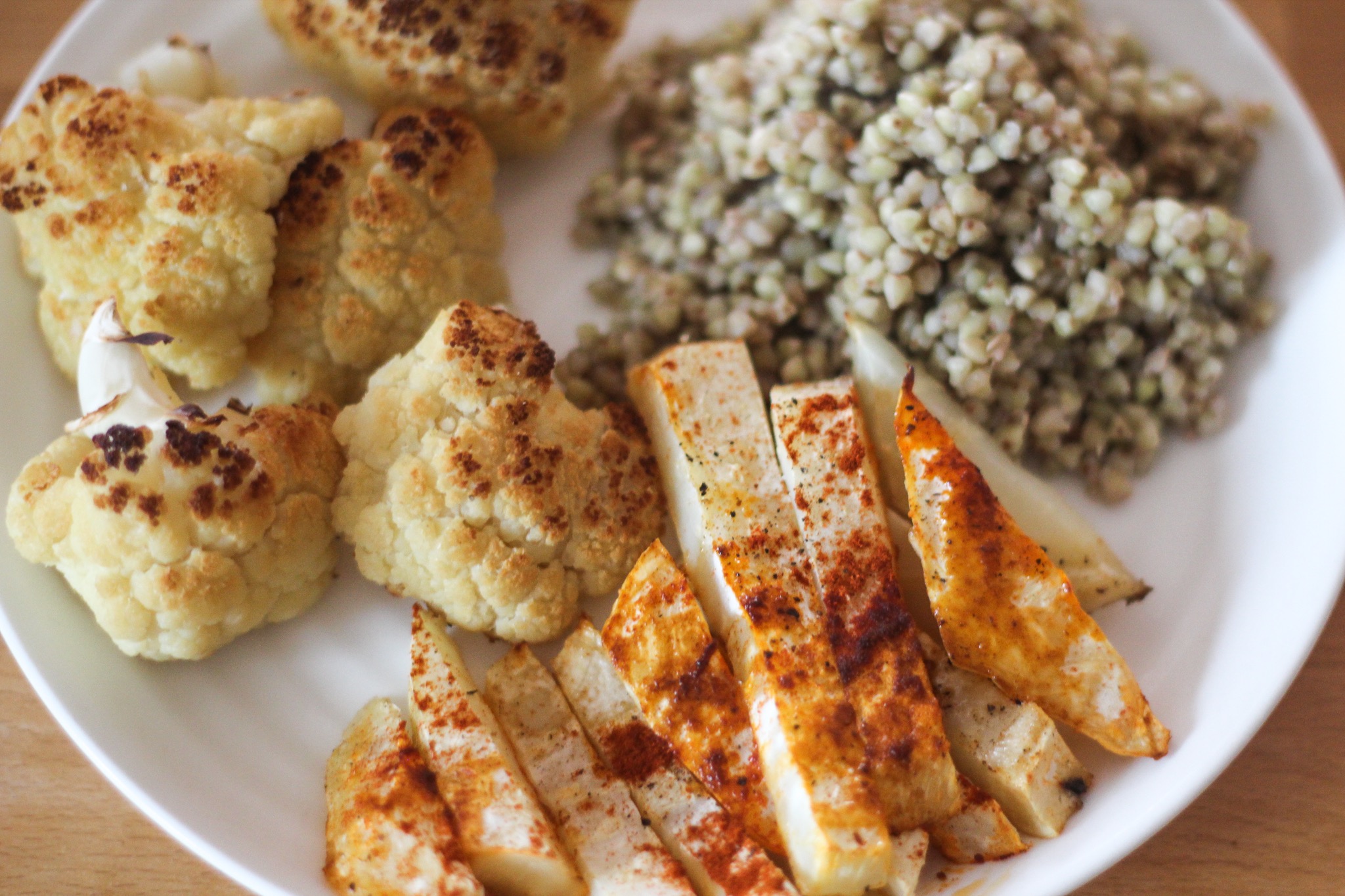 Een heerlijke beige maaltijd, haha.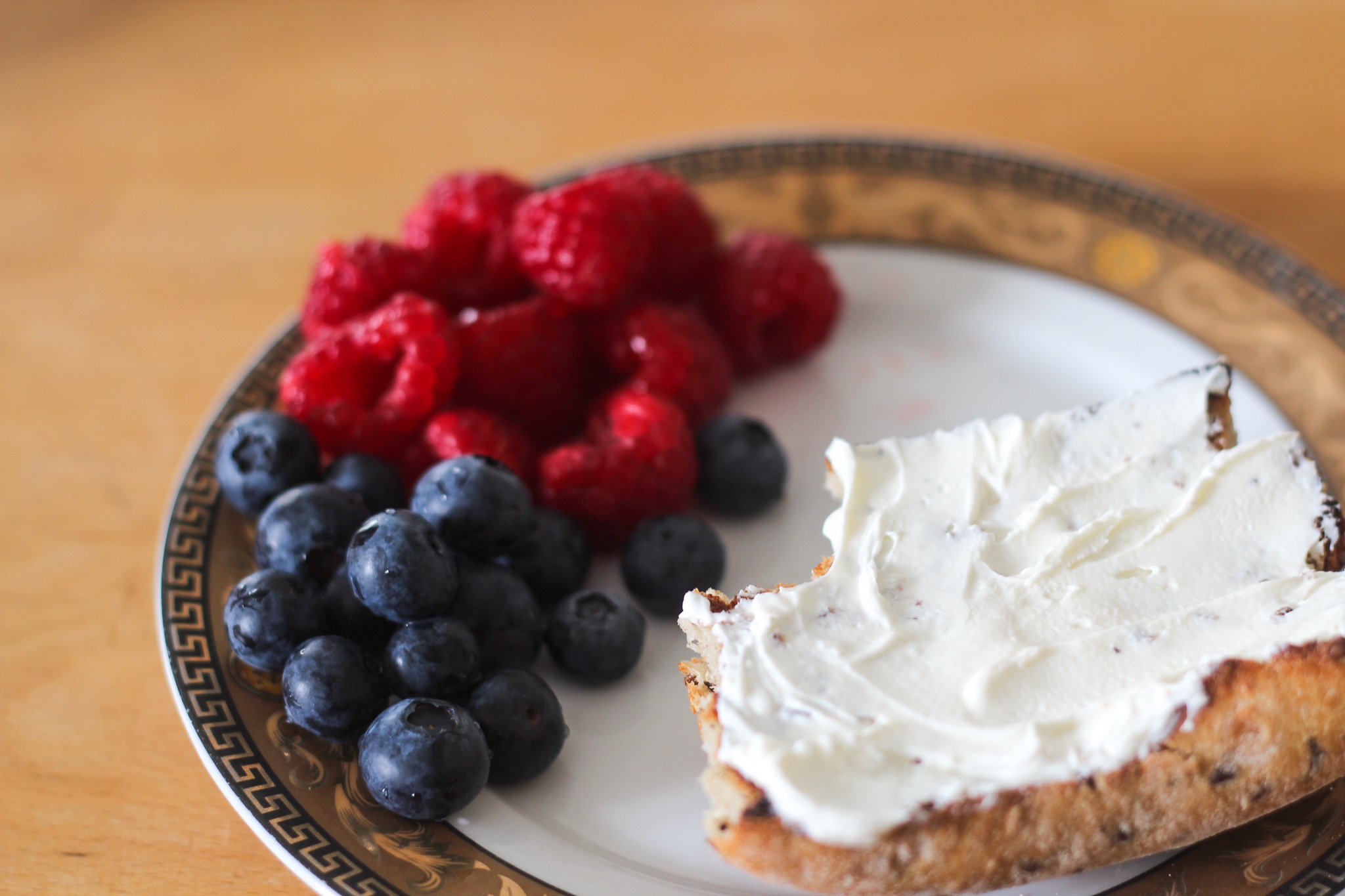 Broodje met zuivelspread, blauwe bessen en frambozen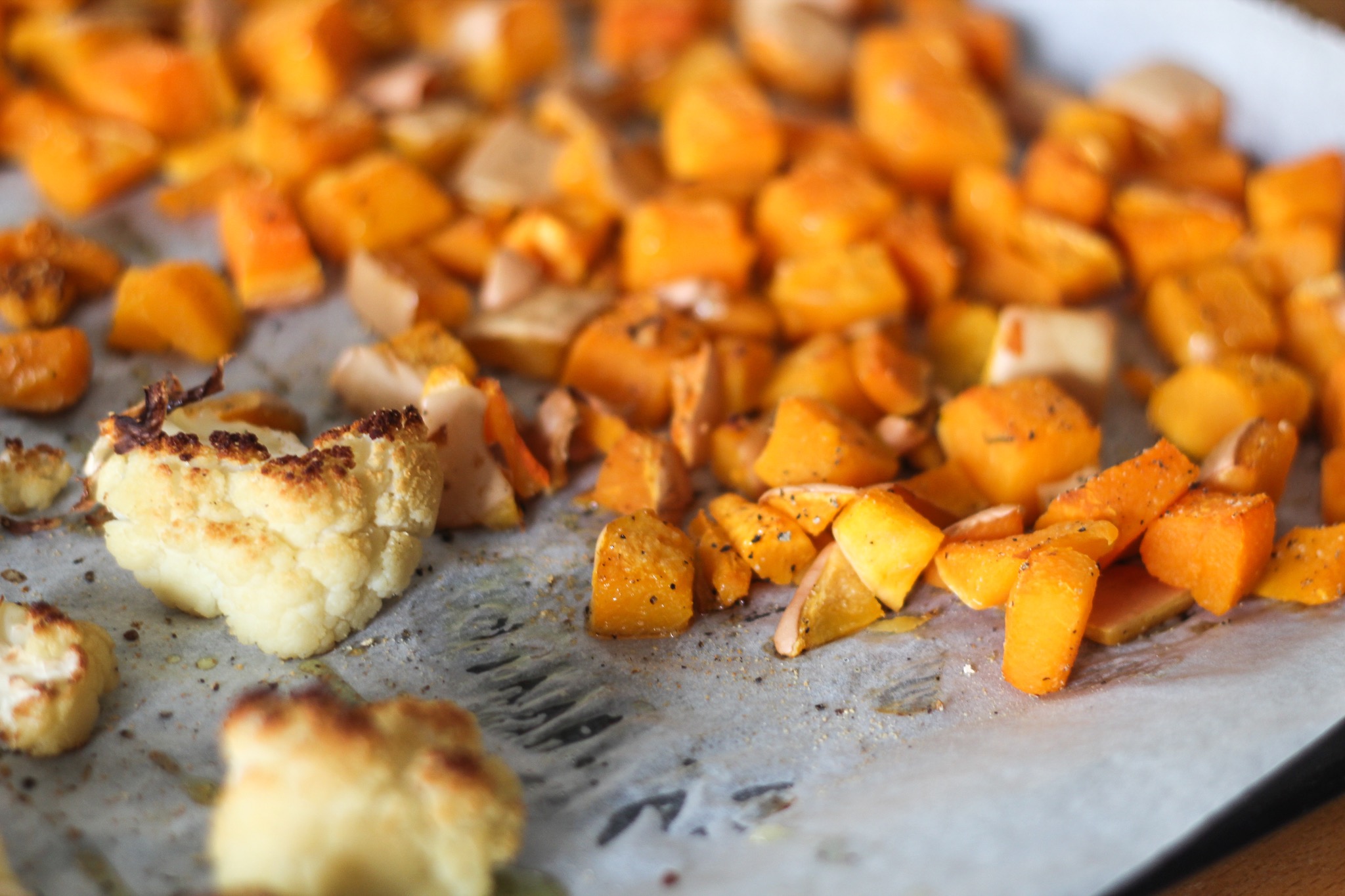 De volgende dag de rest van de bloemkool opgemaakt en ook met wat pompoen (zat in onze TooGoodToGo van de Marqt).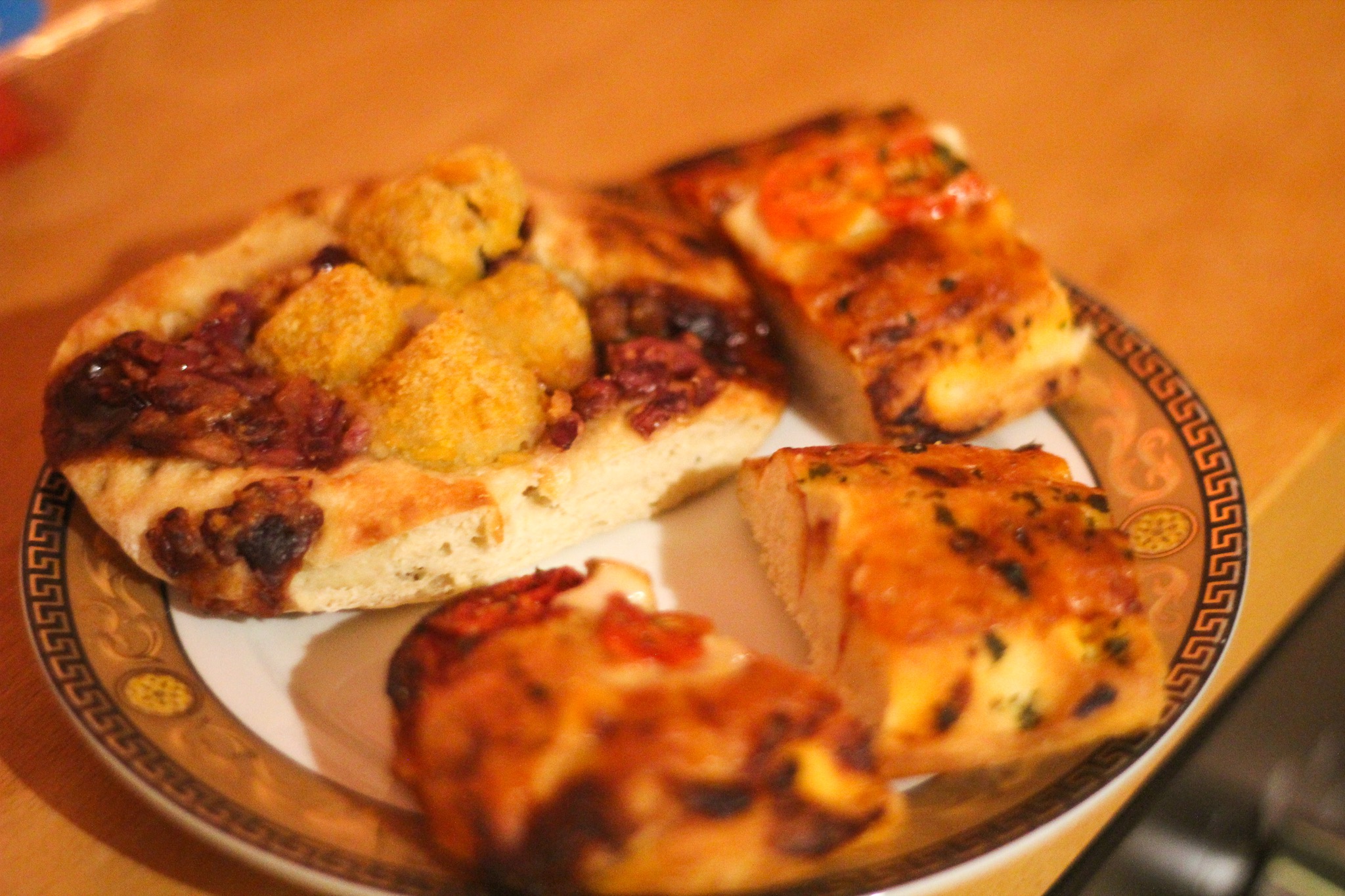 Pizzabroodjes van de AH to go (ook in een TooGoodToGo box!) als avondeten. Love dit!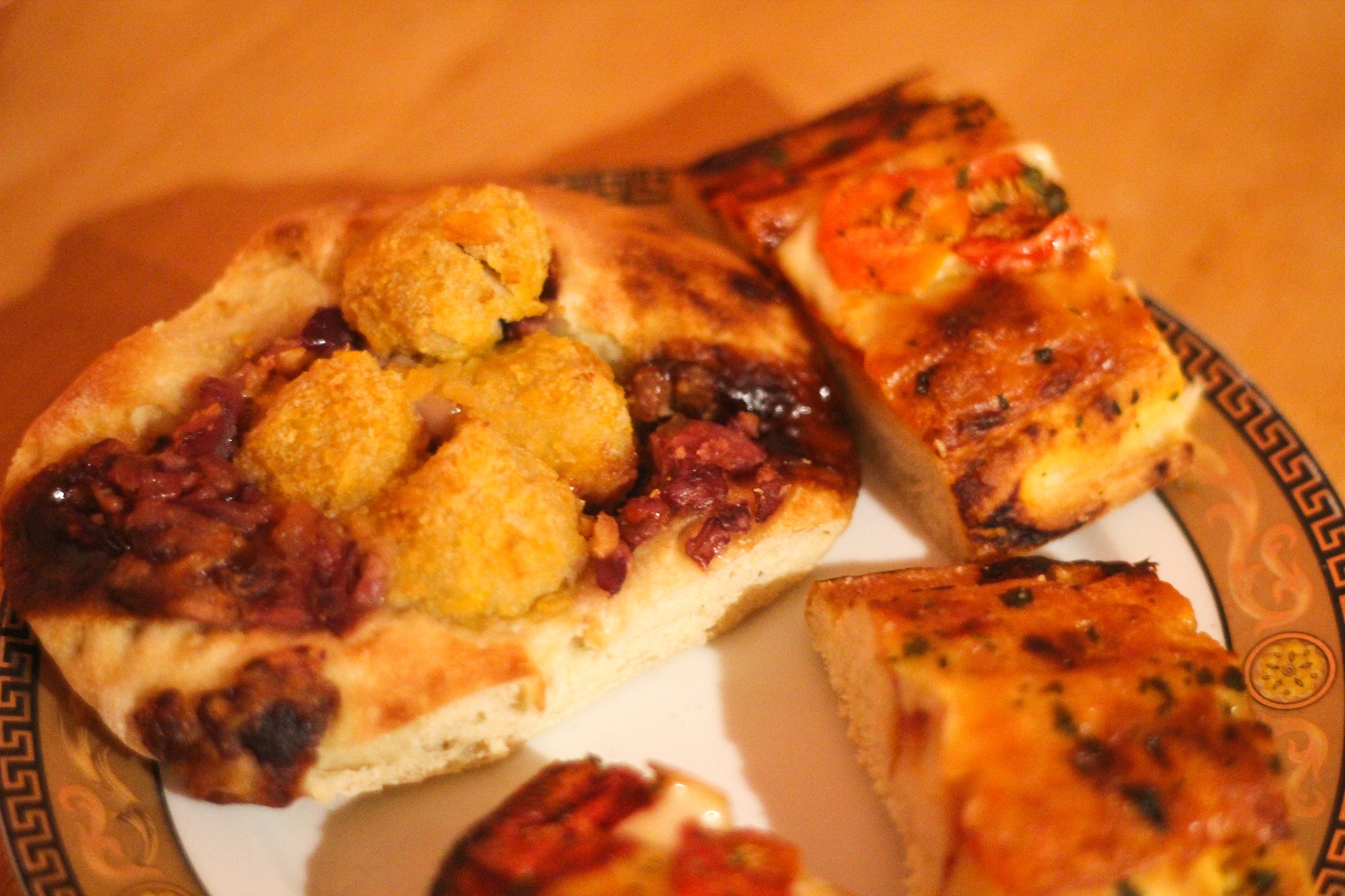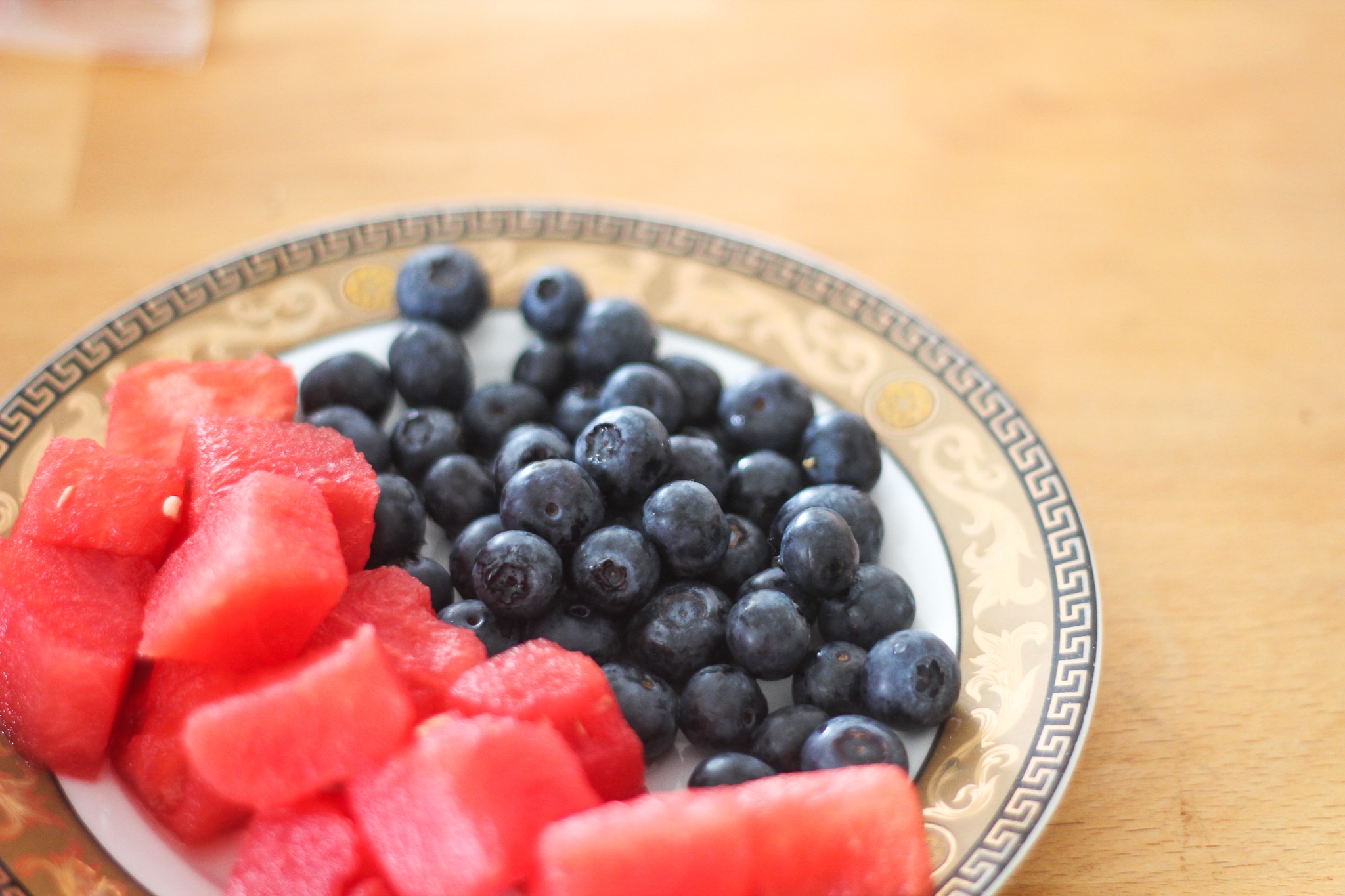 Watermeloen en blauwe bessen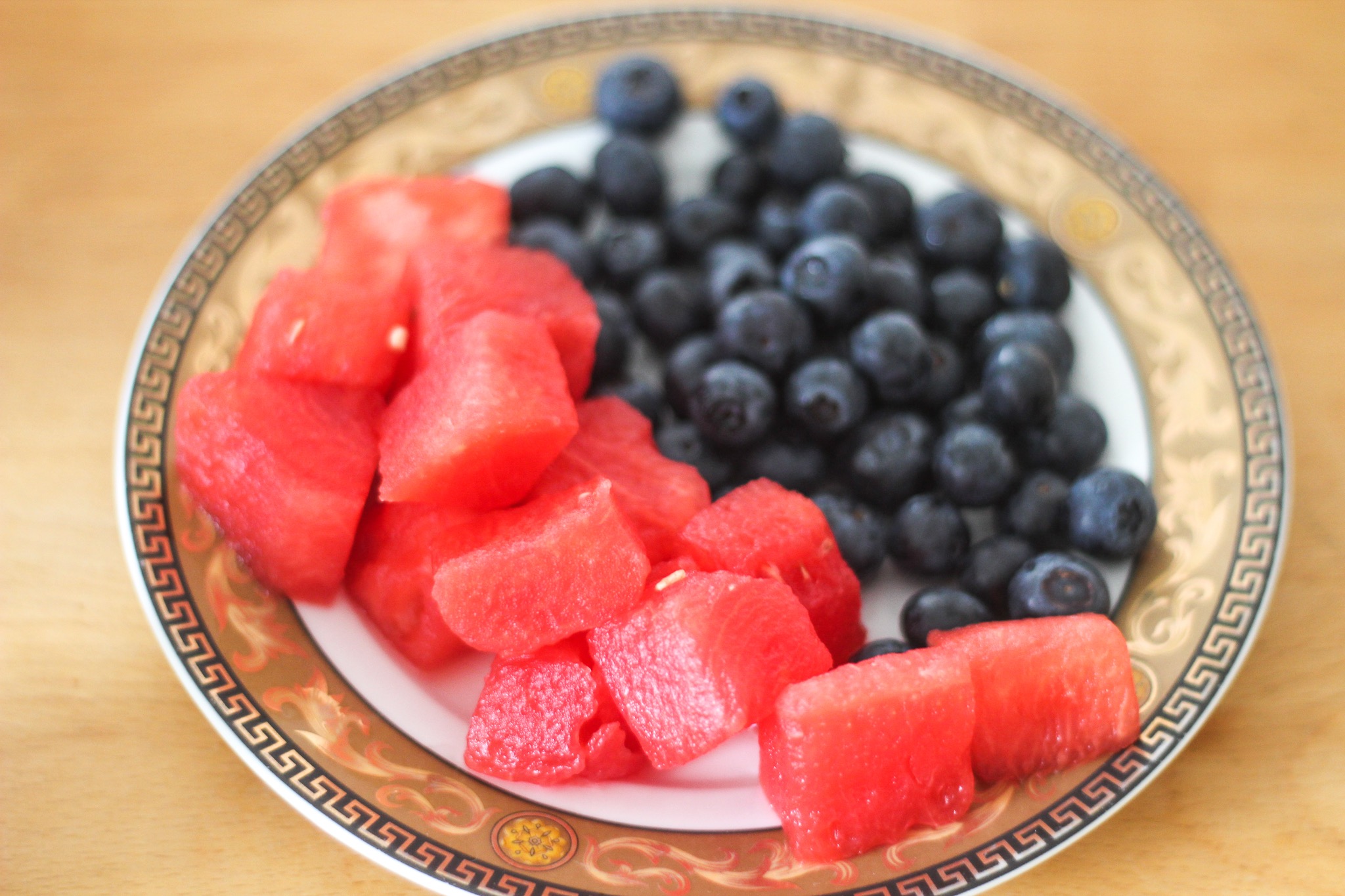 Hmmm 🙂 Laat de lente en zomer maar komen!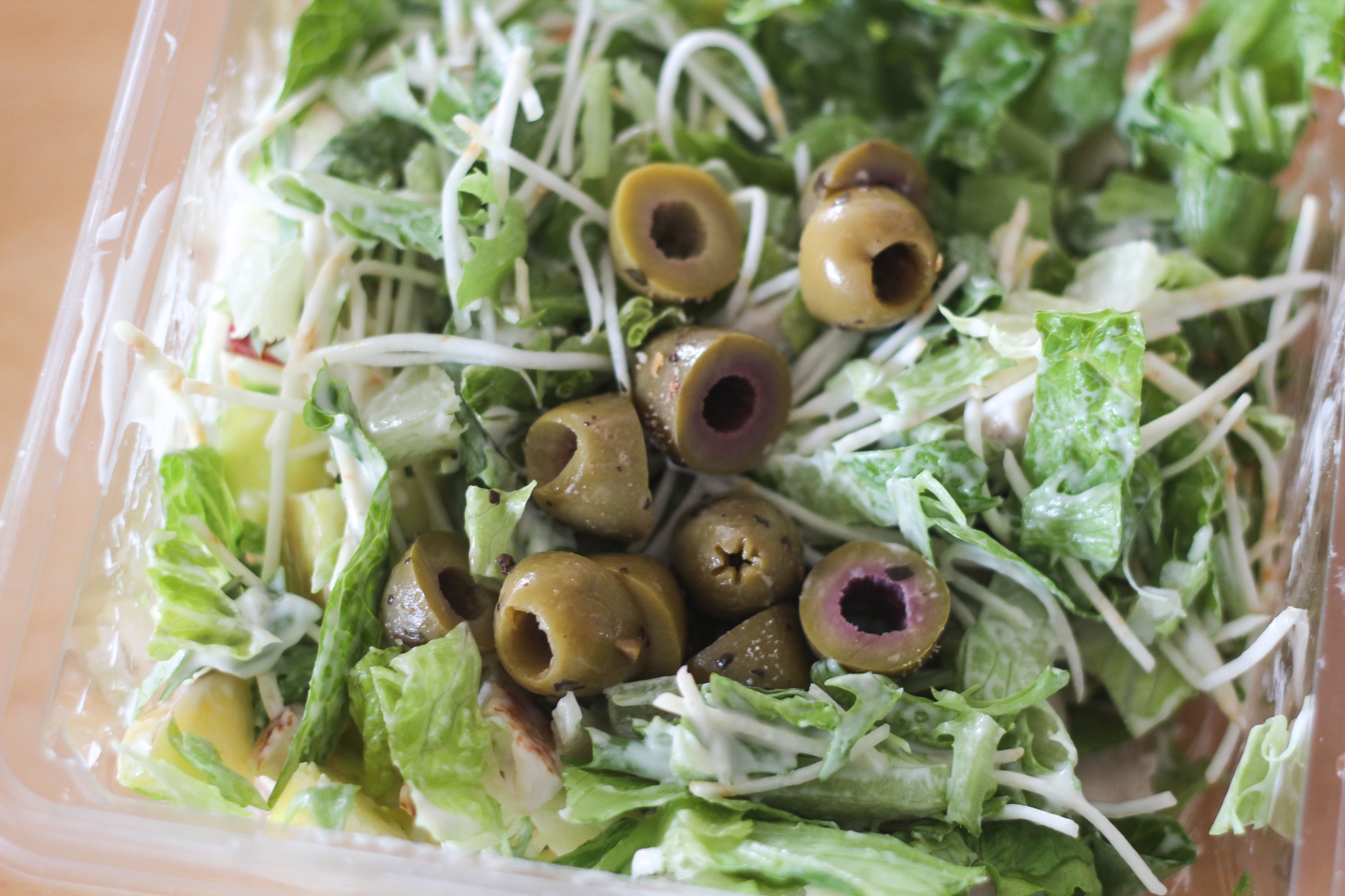 Ook dit zat in een TooGoodToGo, een salade met appel en kip. Ik heb er wat olijven aan toegevoegd. Het voelde wel raar om weer eens kip te eten – geen fan, maar de salade was verder heerlijk!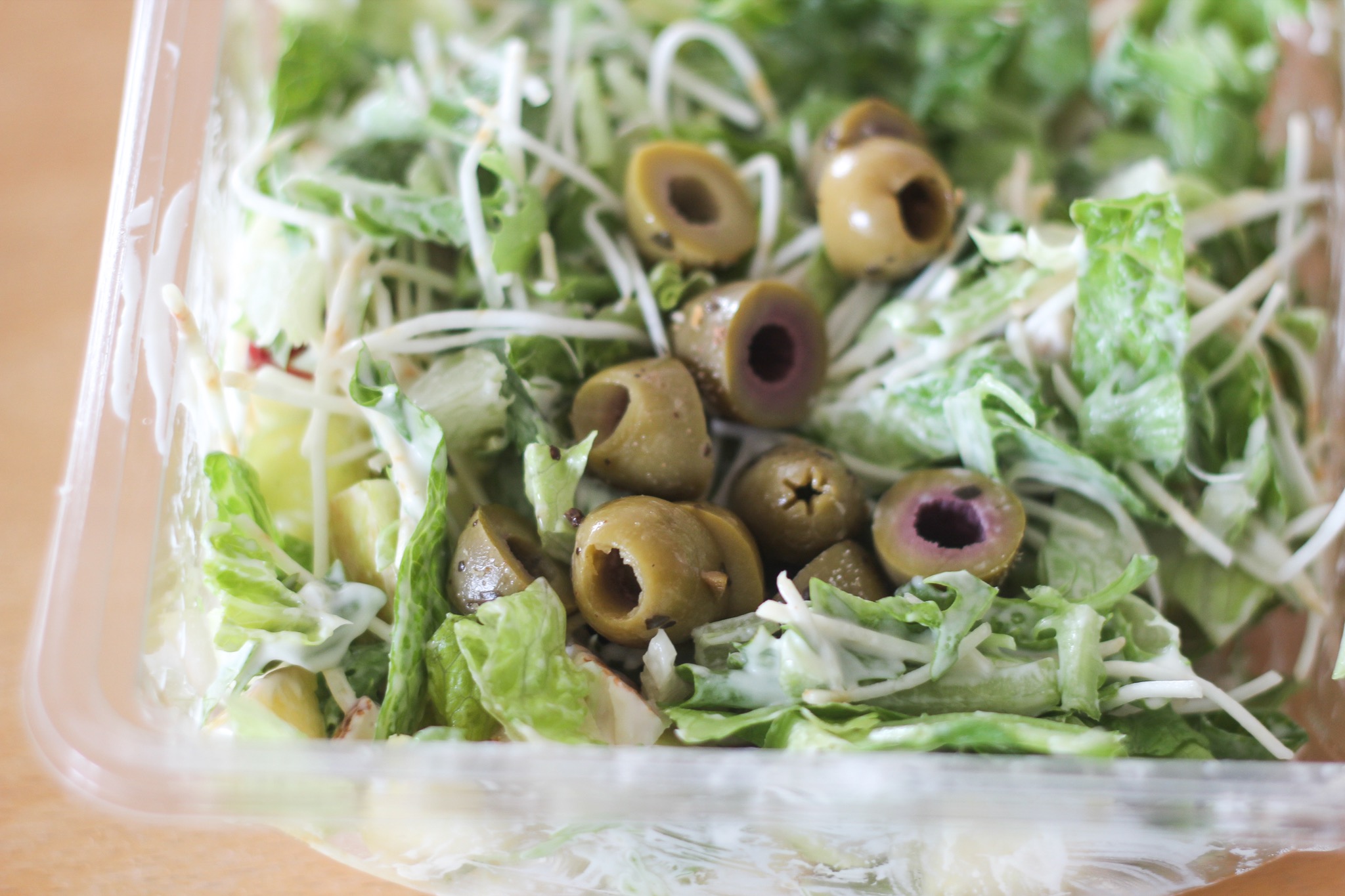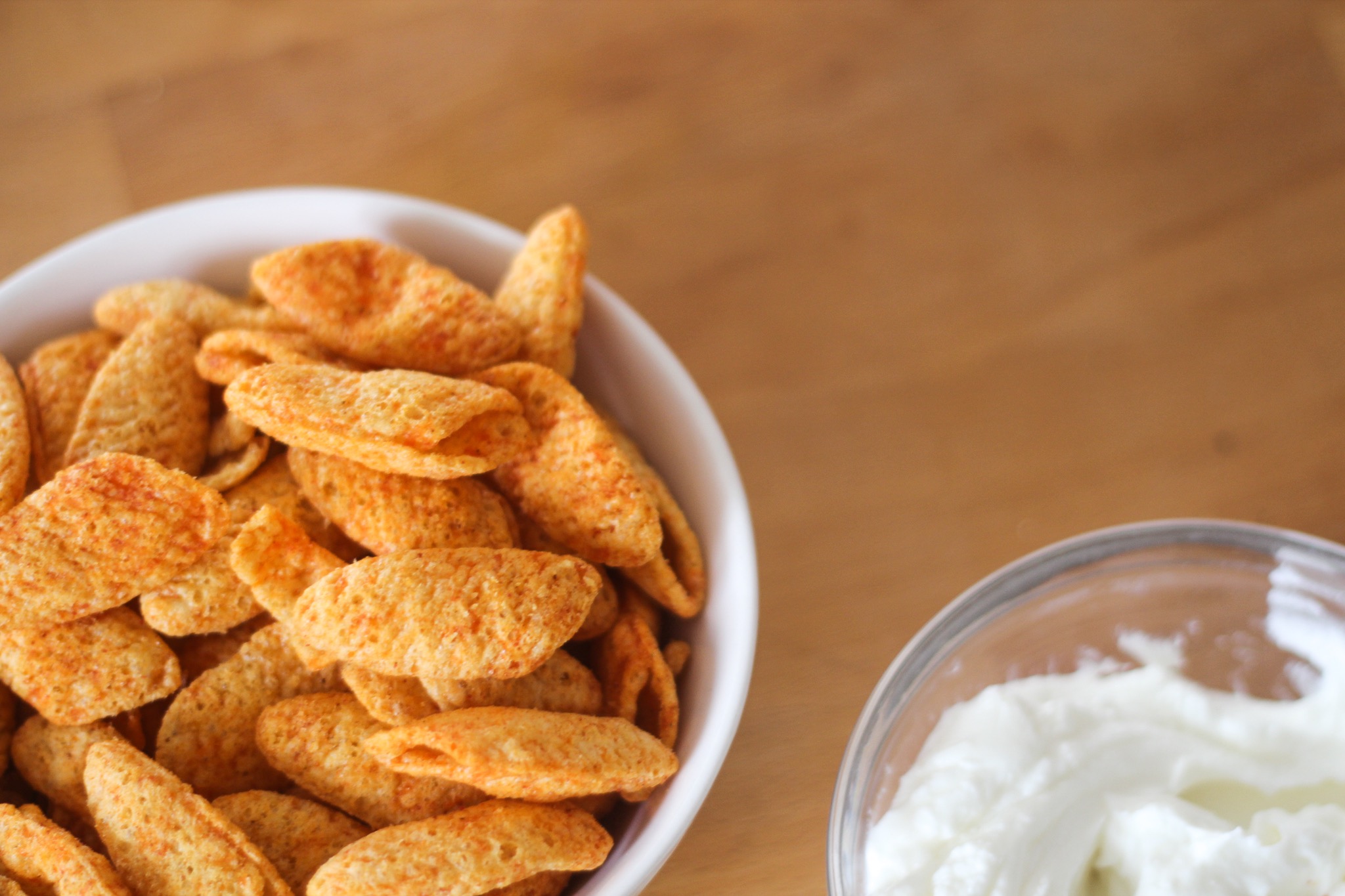 Chips met yoghurt!! Dit zijn snuggels van de Lidl, oftewel; bugels namaak haha. Hier thuis vinden wij ze lekkerder dan gewone bugels omdat dit sweet chili snuggels zijn!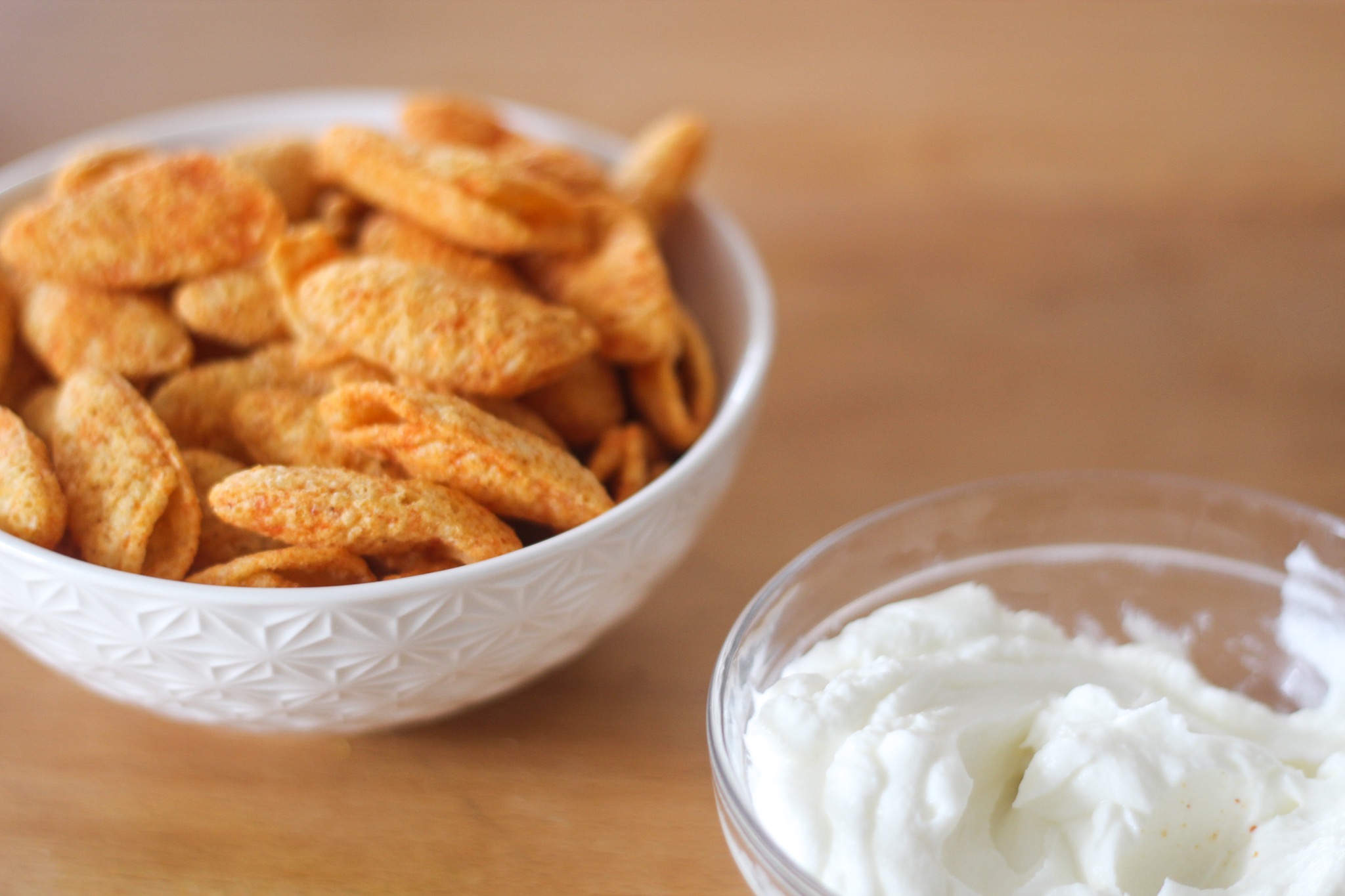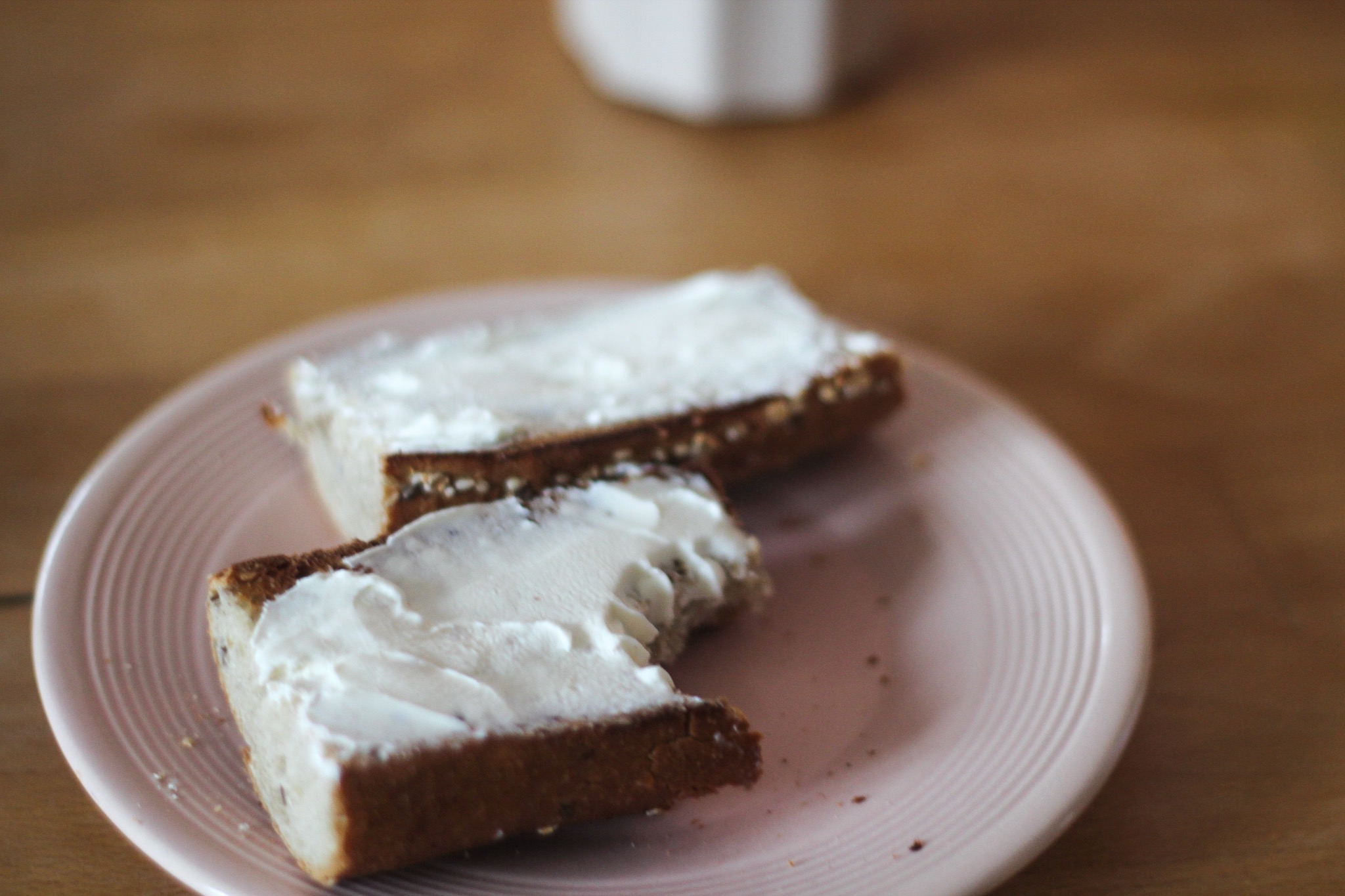 Stuk baguette met zuivelspread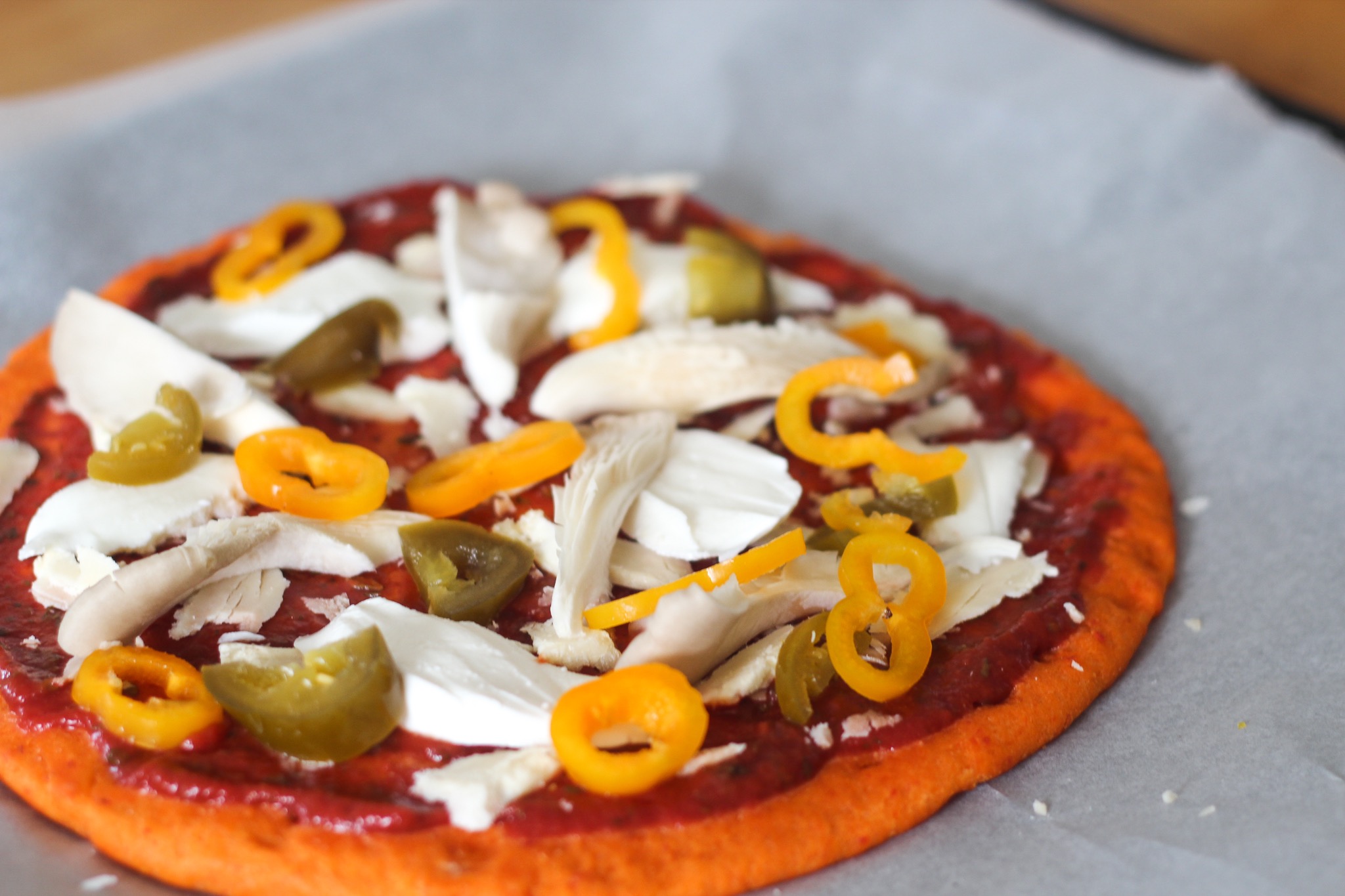 Wortel-pizza bodem (wat eigenlijk gewoon een tarwebodem is met een beetje wortel) met saus (tomatenpuree, ketchup, water, Italiaanse kruiden), kaas, jalapeńo, paprika, shiitake en mozzarella.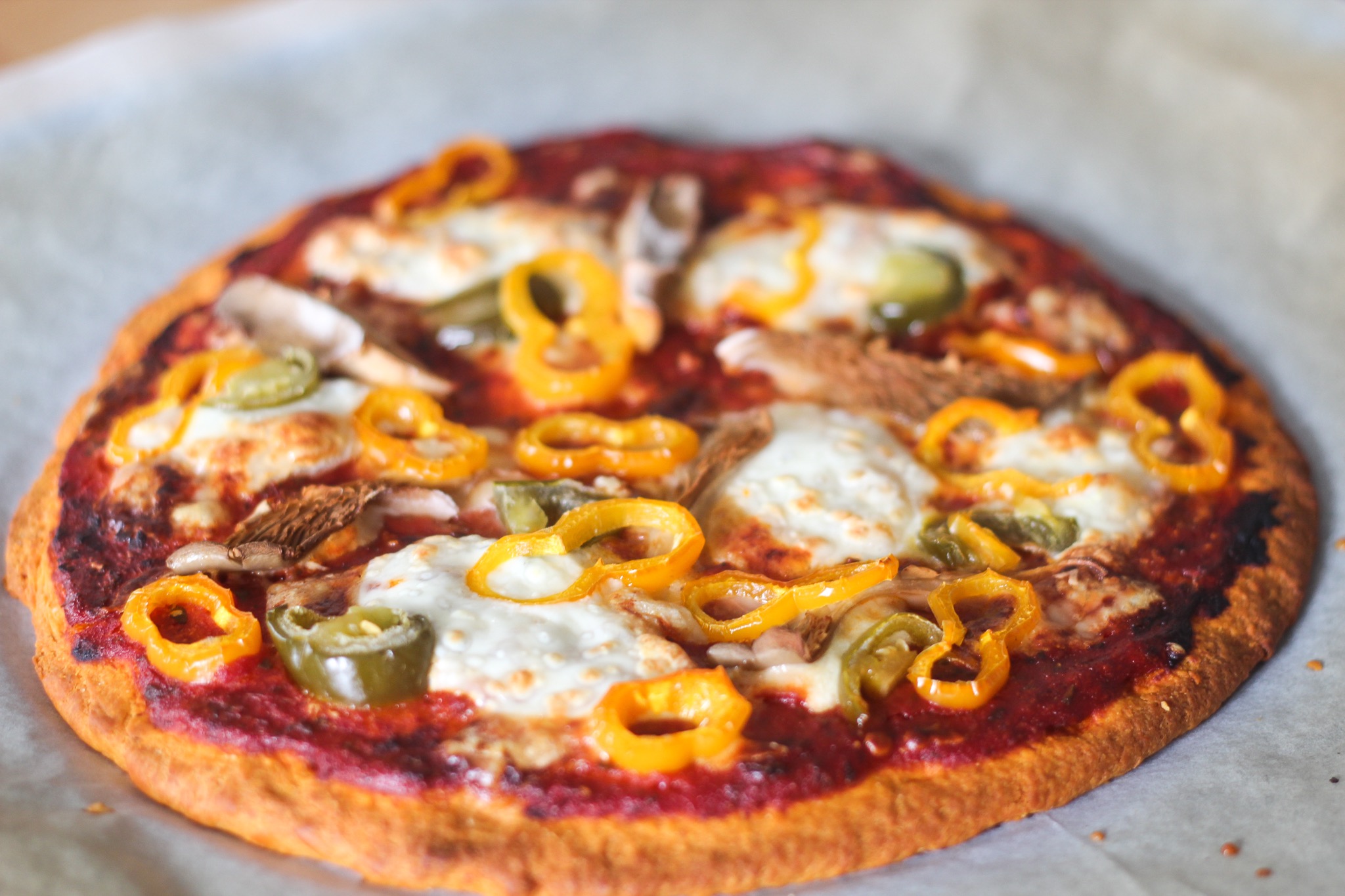 Hmmm, smakelijk!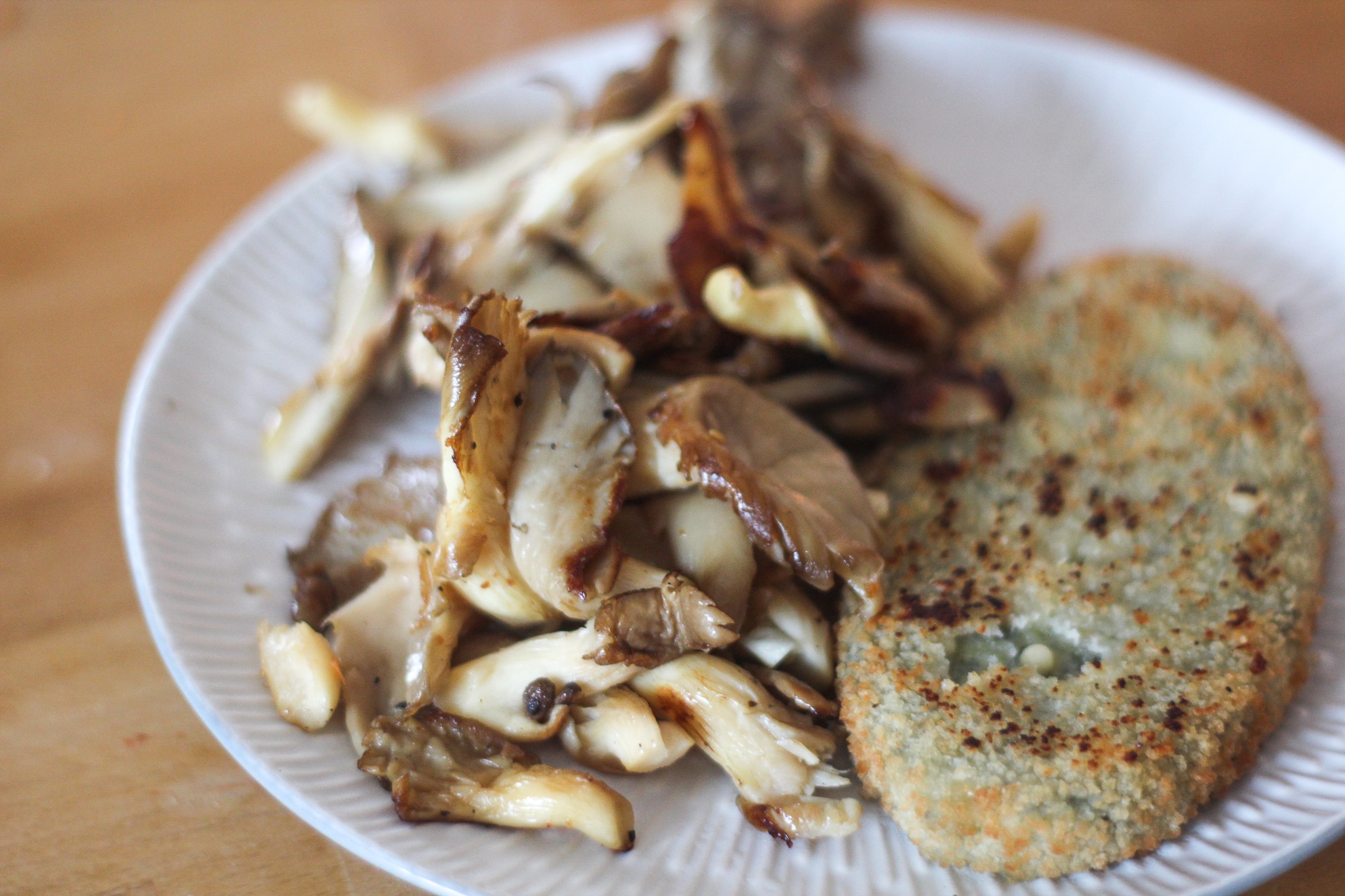 Spinazie-kaas-schijf van de Lidl met shiitake.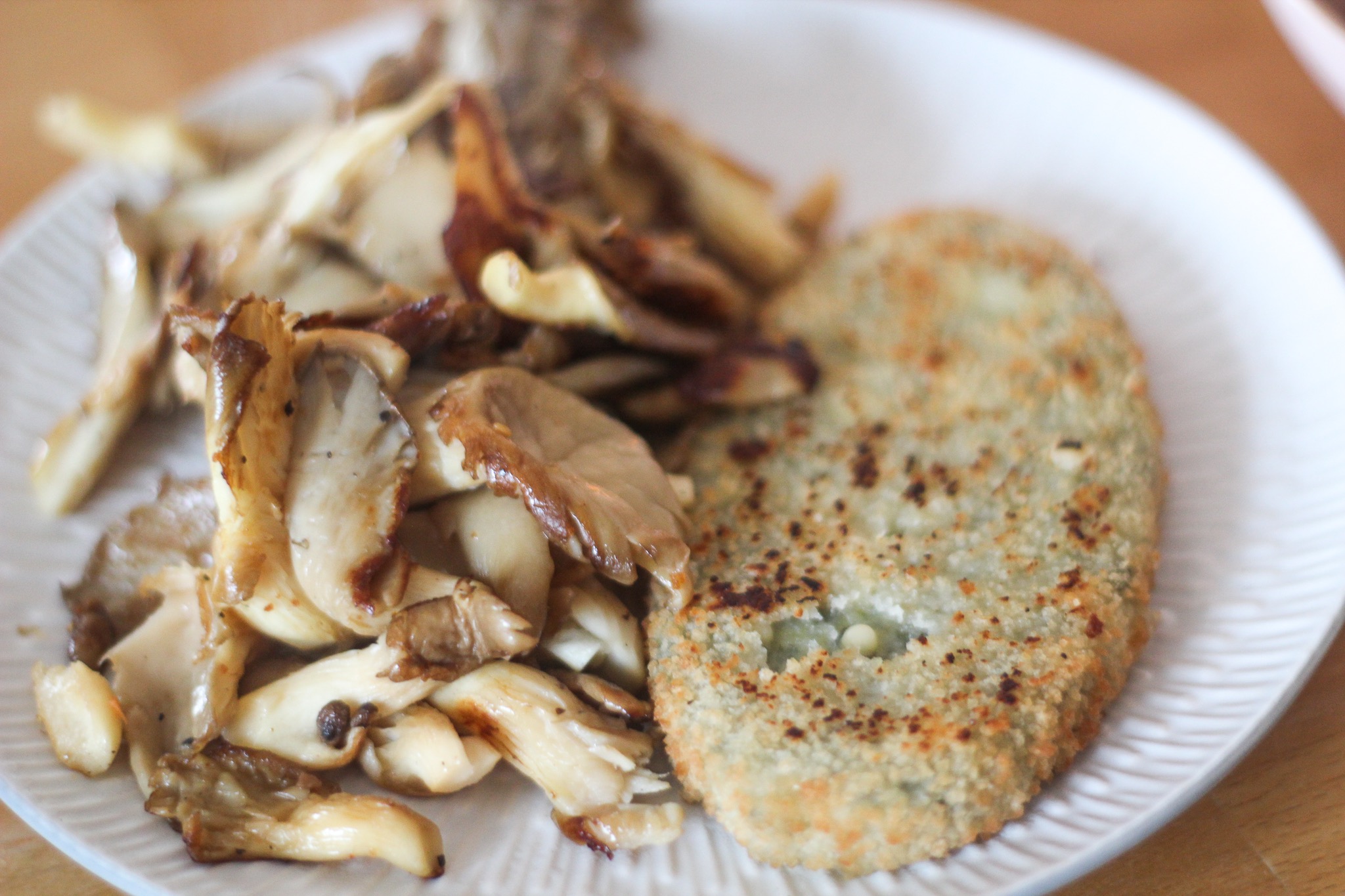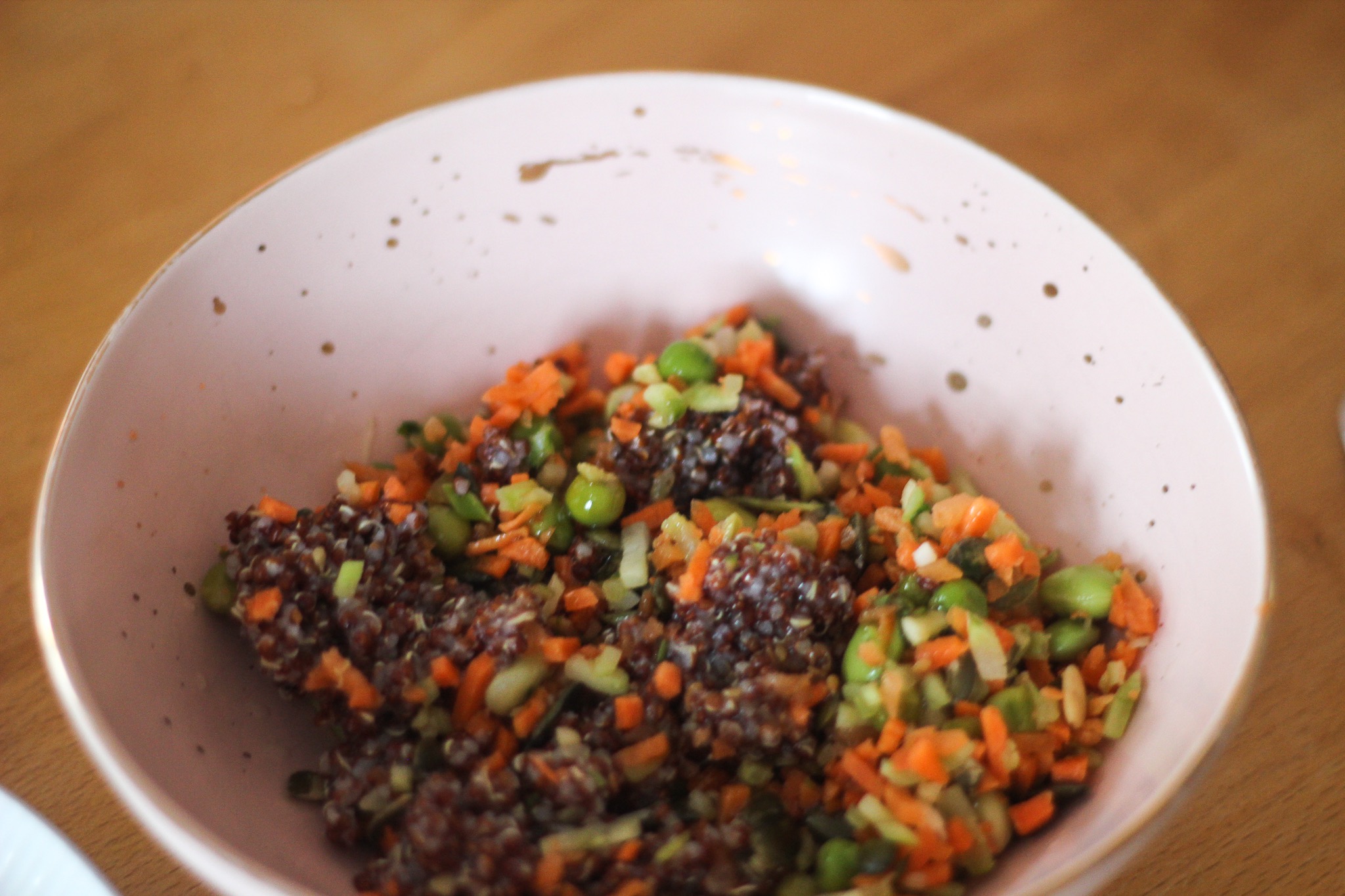 Quinoa salade van de AH To Go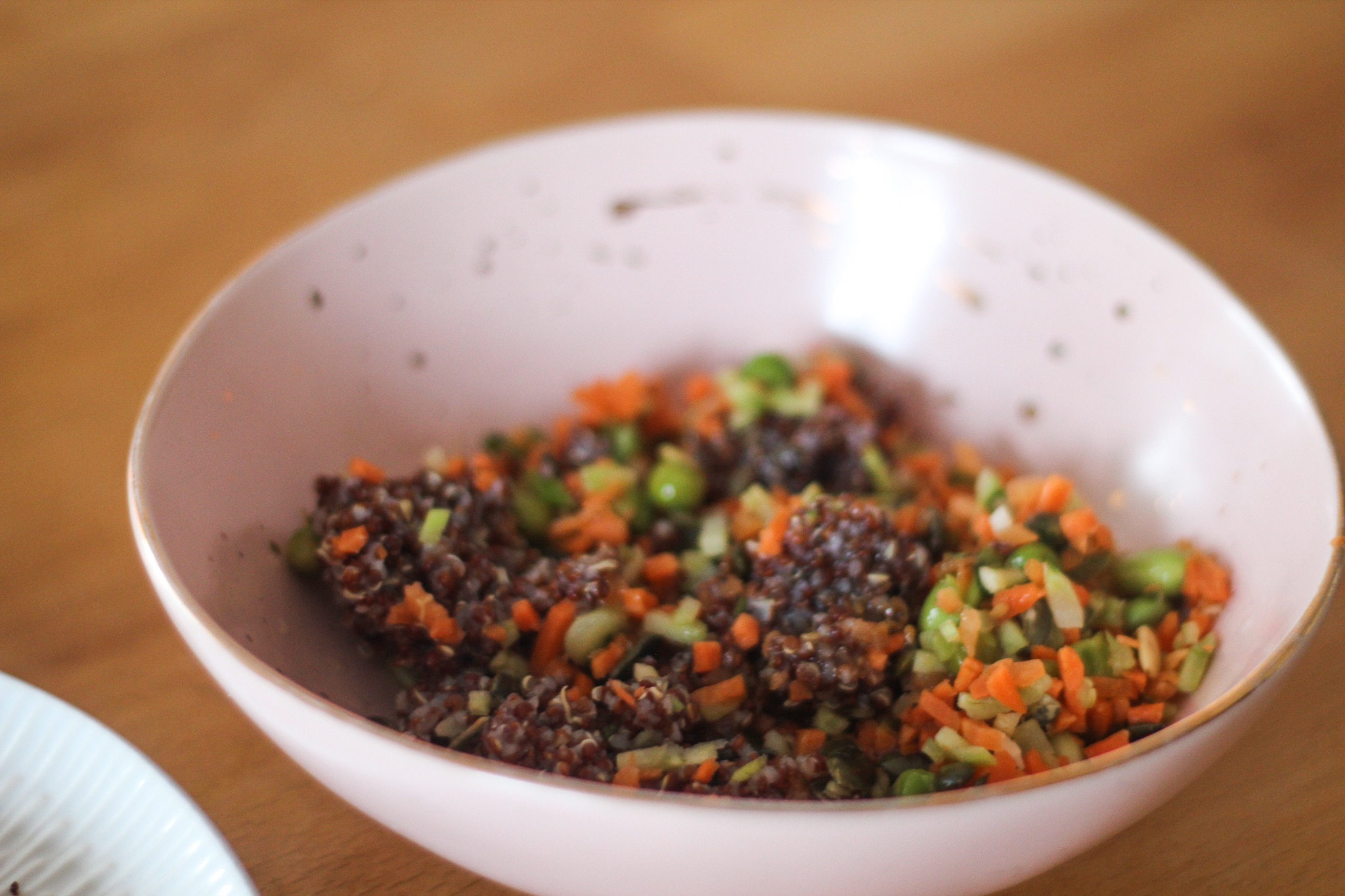 Was ook heerlijk!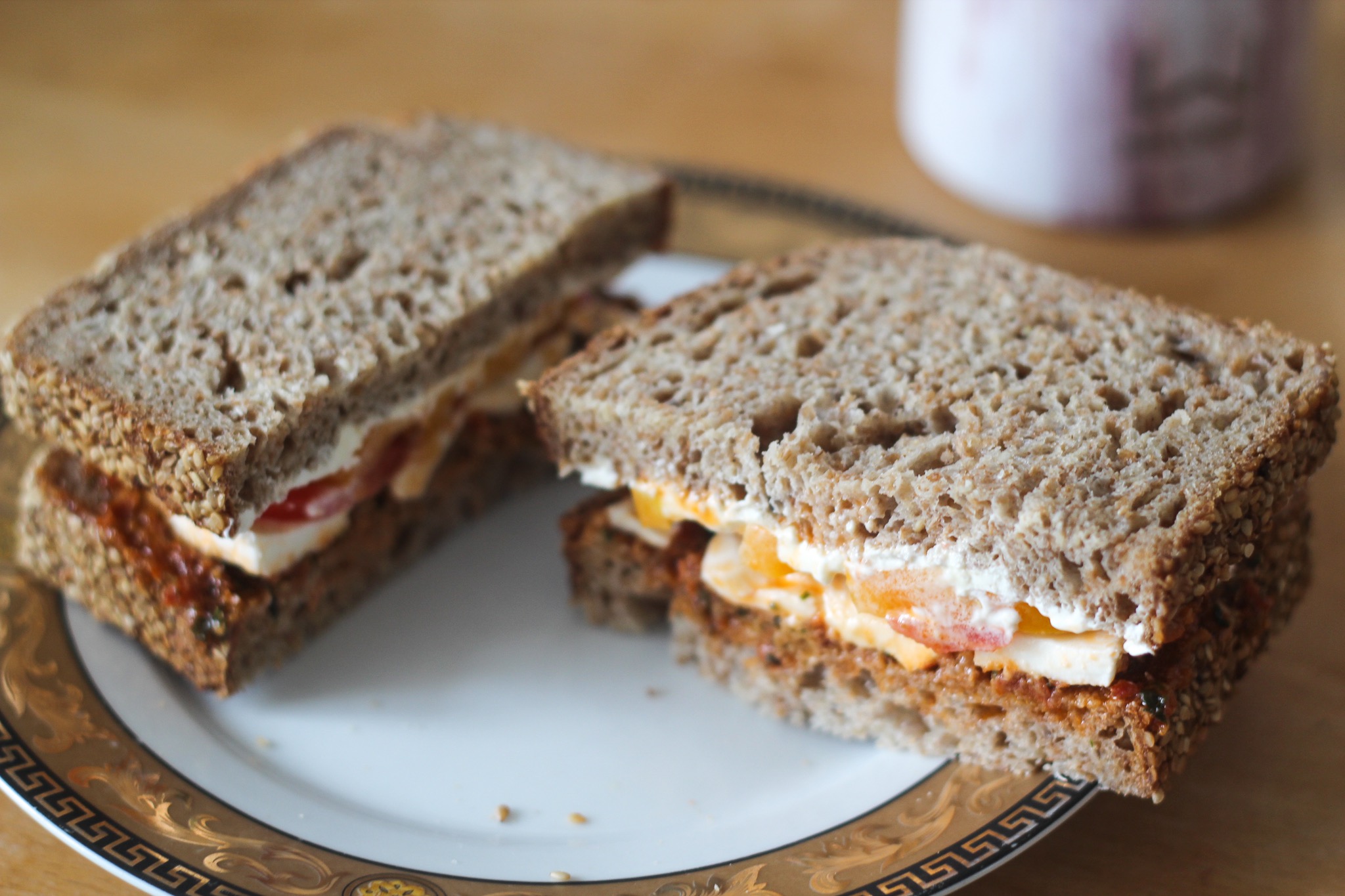 Brood met rode pesto, zuivelspread, mozzarella, paprika en jalapeño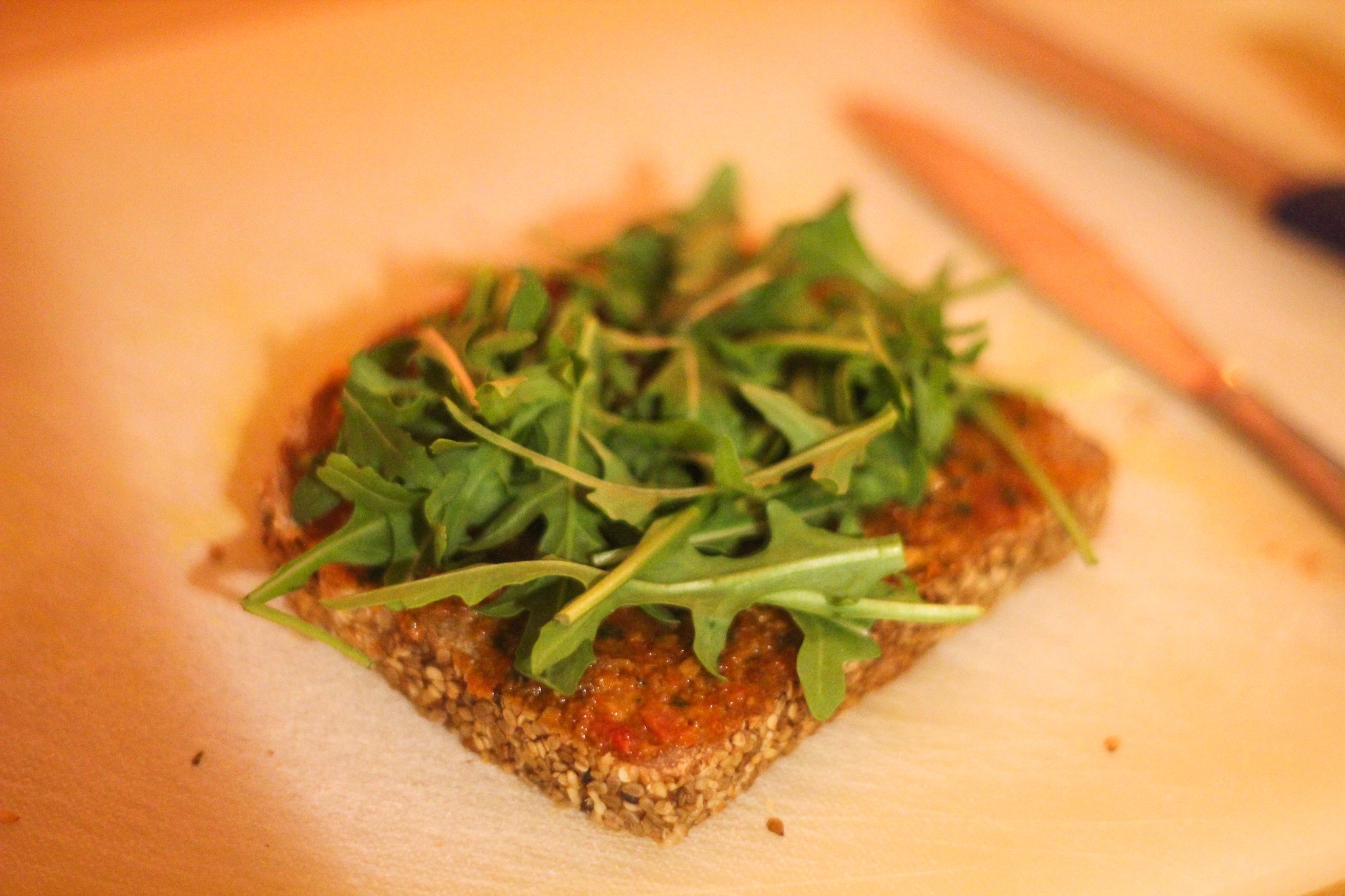 Ook weer een broodje met rode pesto, deze keer met rucola erbovenop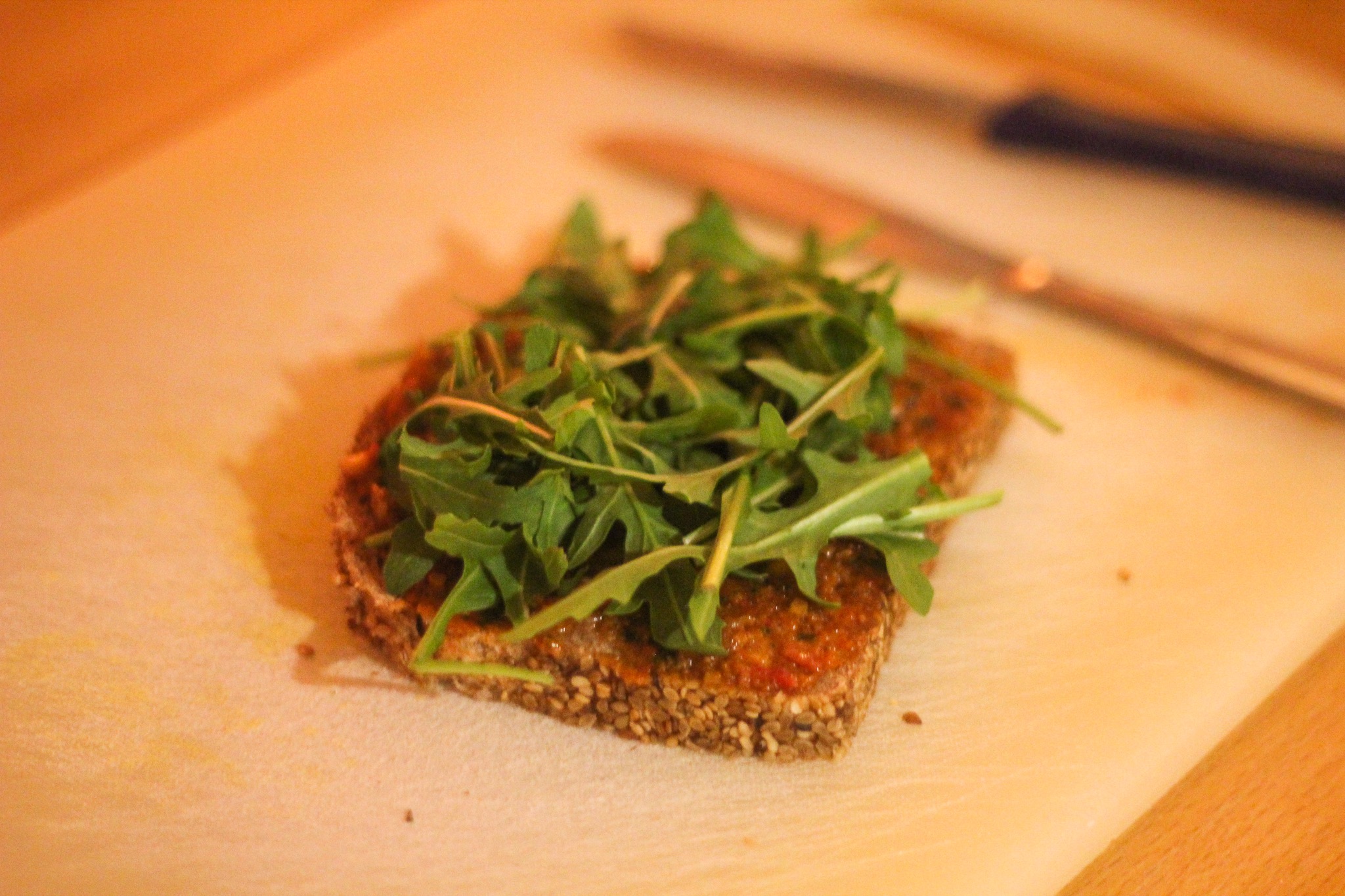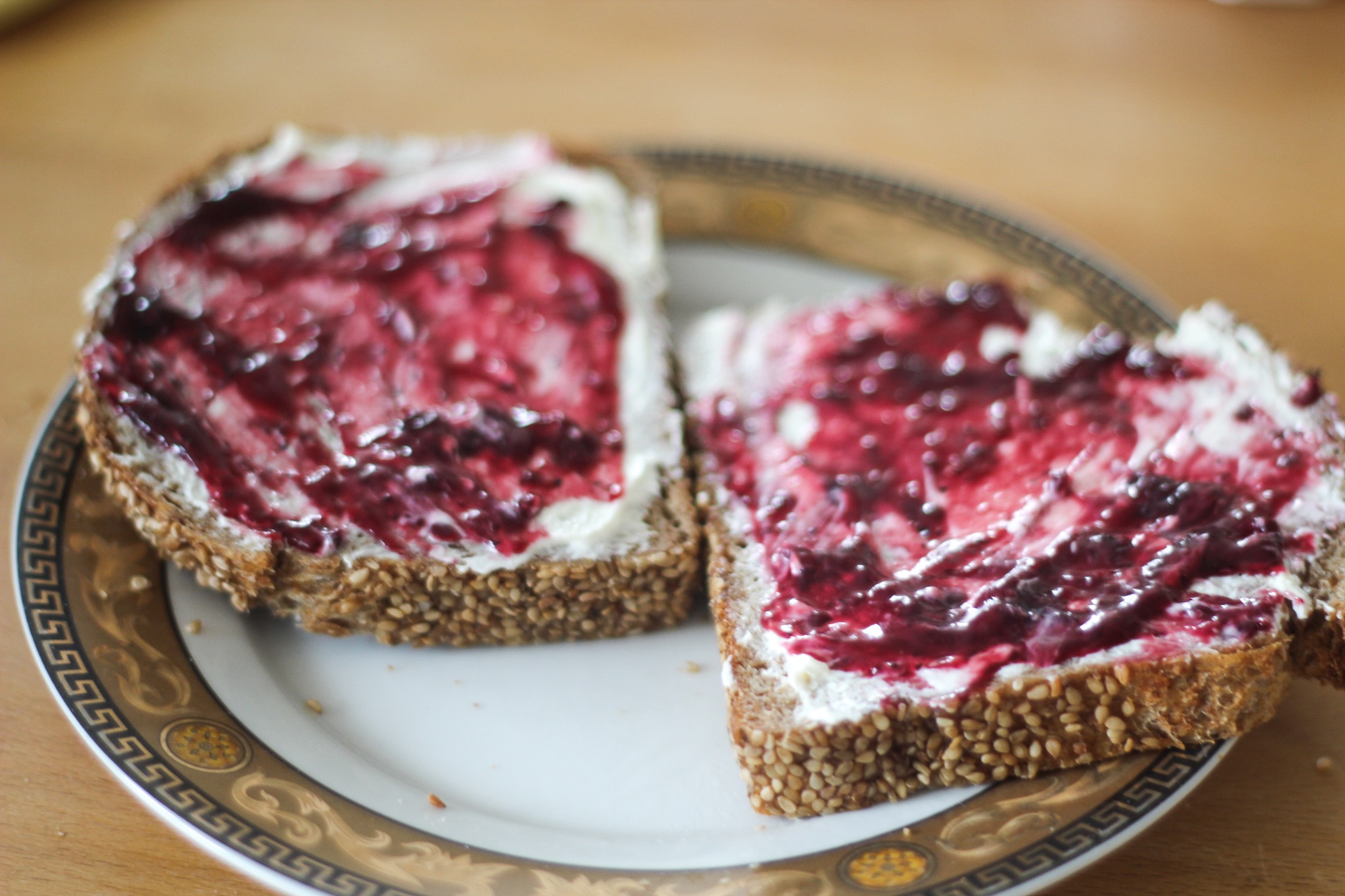 Nog meer brood! Met zuivelspread en bosvruchten jam – de combi van kaas met jam vind ik heerlijk, ook als het zuivelspread is.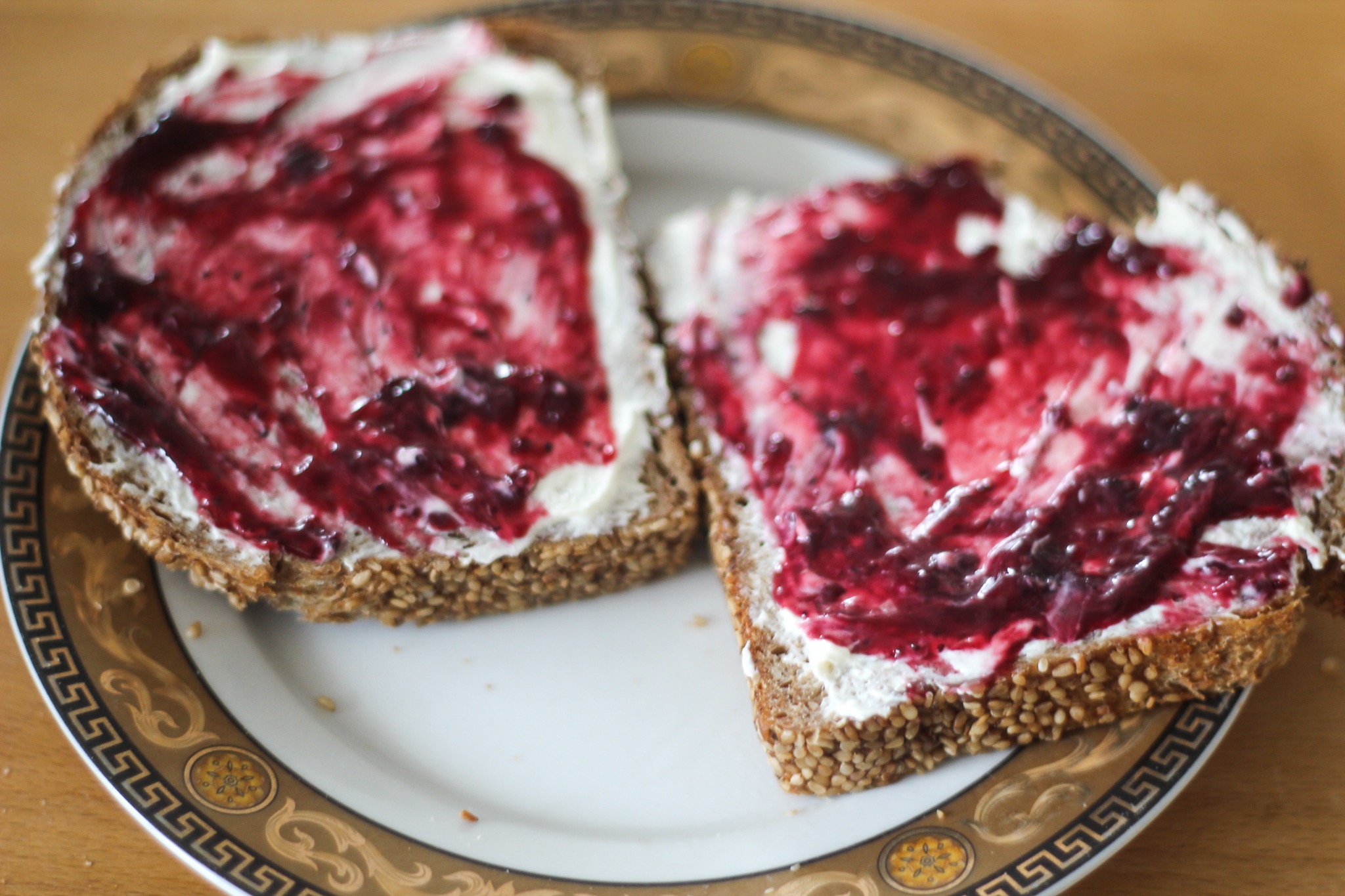 Lijkt me een mooie afsluiter van het voedingsdagboek van vandaag! Hoop dat jullie hebben genoten en tot volgende week voor een nieuw voedingsdagboek of morgen voor een nieuw artikel!
Eetsmakelijk!