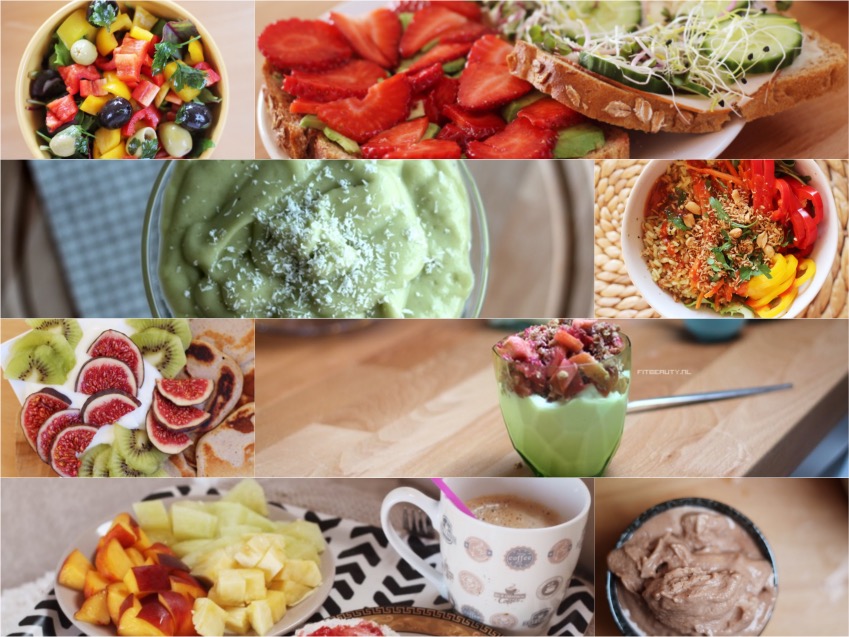 Vandaag heb ik zin om mezelf en jou te inspireren met foto's van lekker én gezond voedsel om onze lijfjes weer een beetje te voorzien van vitamientjes! Hopelijk haal je hier wat inspiratie uit!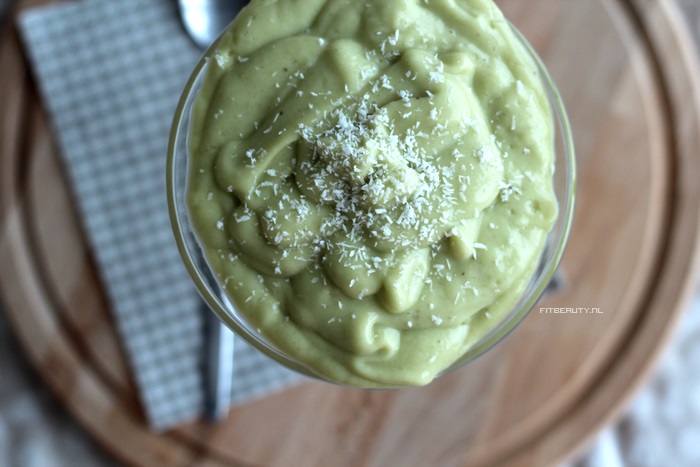 Een avocado 'pudding' of 'mousse' gemaakt van 1 bevroren banaan, avocado en honing in de keukenmachine. Getopt met wat kokosrasp.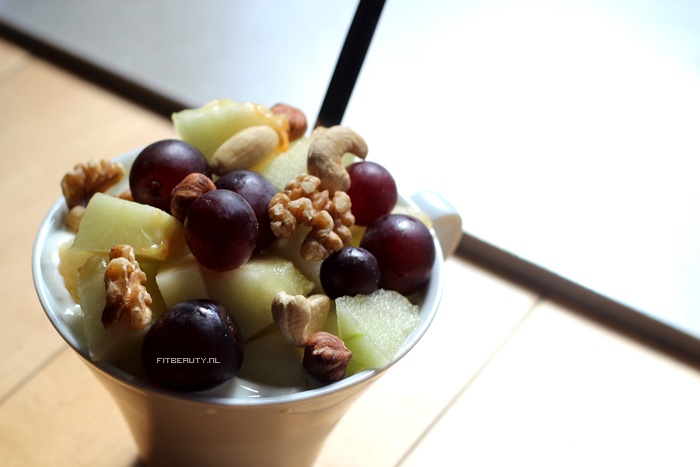 Yoghurt met fruit en noten, zo simpel kan het soms zijn!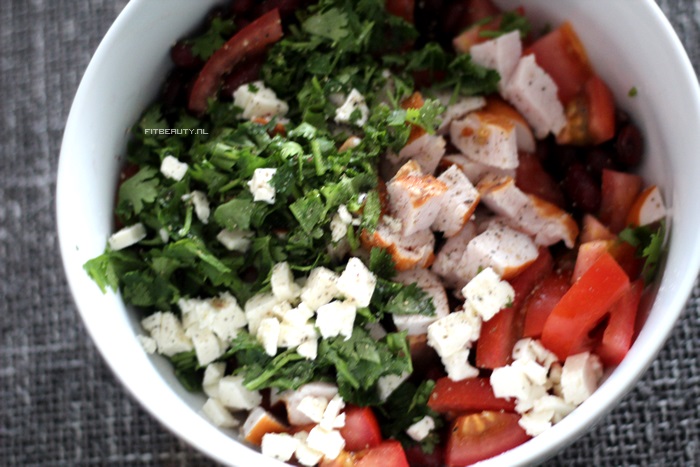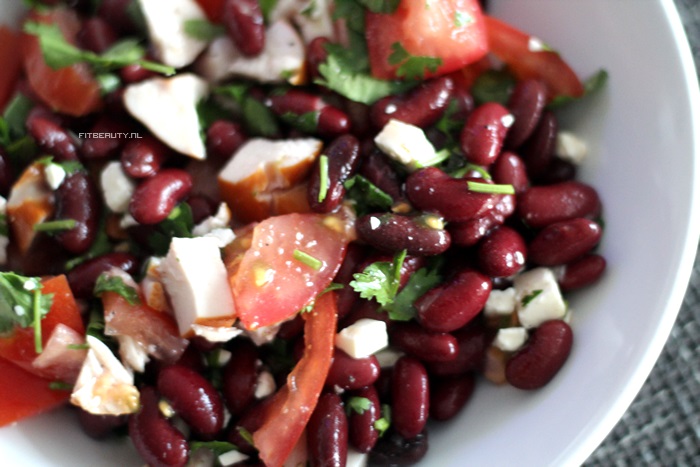 Kidney bonen, tomaten, zongedroogde tomaten, peterselie, gerookte kip, witte kaas, citroensap, peper en zout.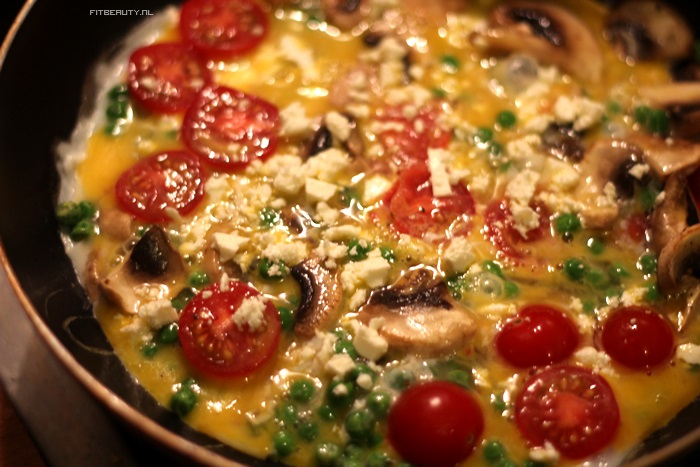 Omelet met cherrytomaten, doperwten, champignons en witte kaas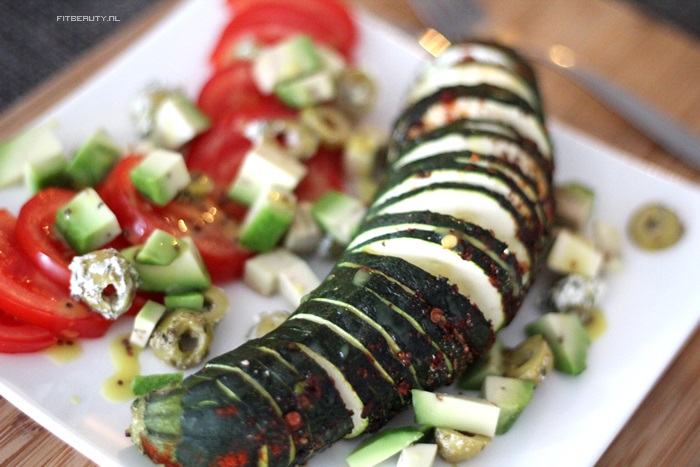 Courgette uit de oven, avocado, olijven en tomaten erbij.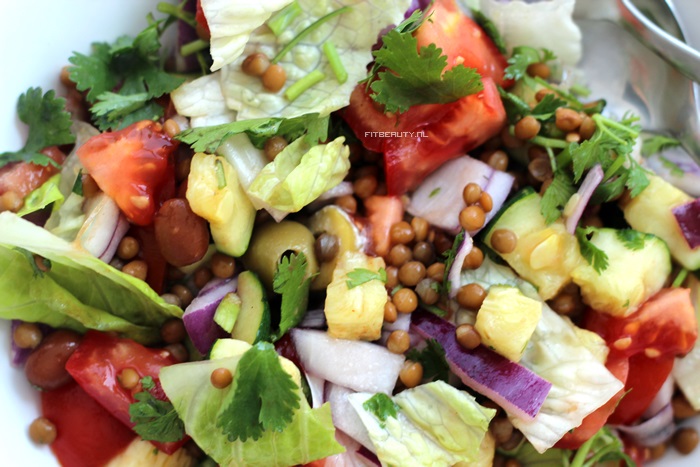 Salade van linzen, rode ui, peterselie, tomaat, bonen, courgette, limoensap, peper en zout.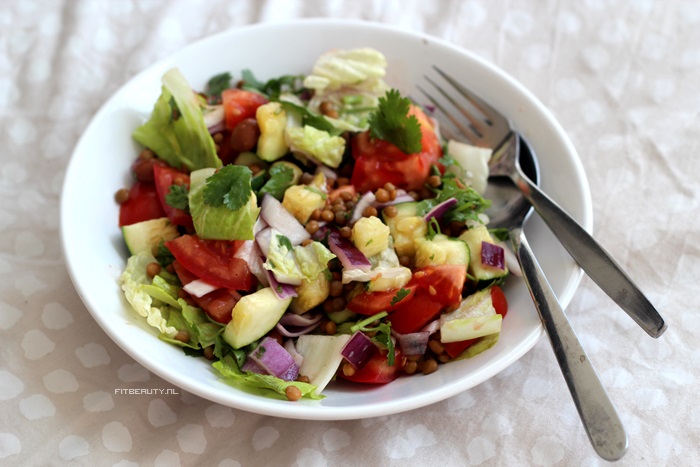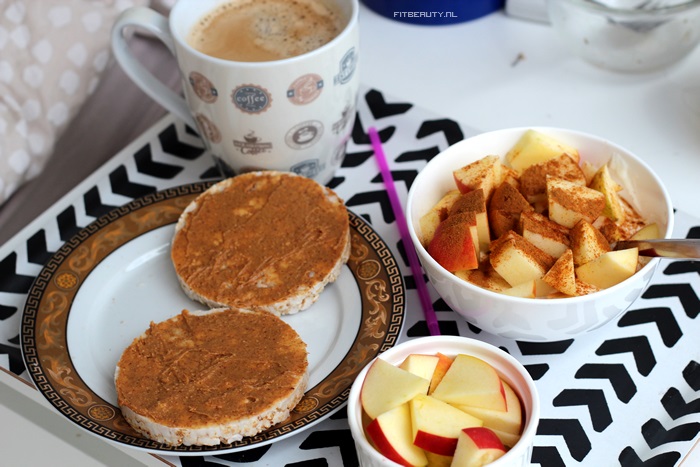 Rijstwafels met pindakaas, kwark met appel en kaneel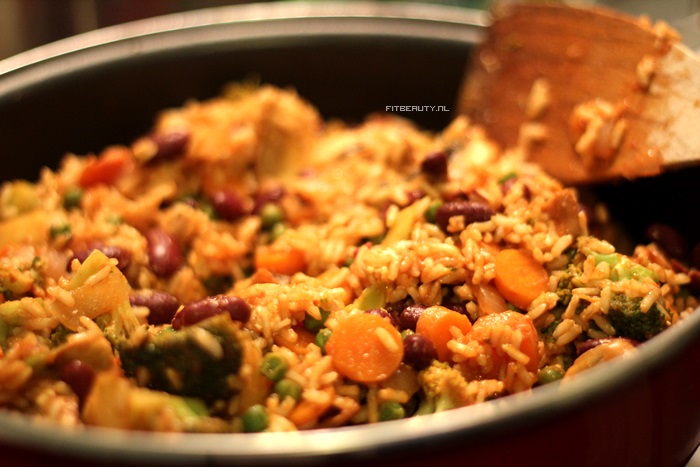 Roerbakken met rijst, wortels, doperwten, ui, kidney bonen, broccoli en  chili saus.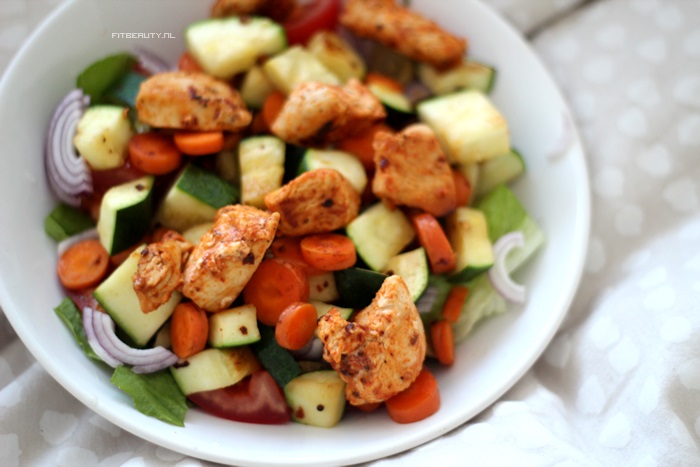 Salade met wortel, tomaat, courgette, rode ui en kip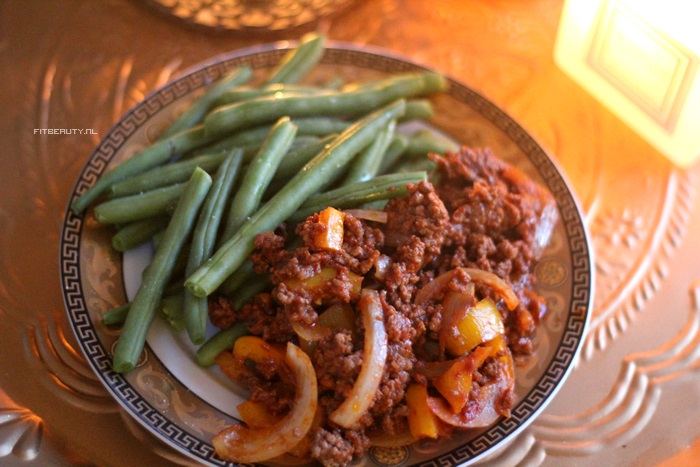 Gehaktmengsel met ui, wortel en tomatenpuree met sperziebonen ernaast voor de portie groente.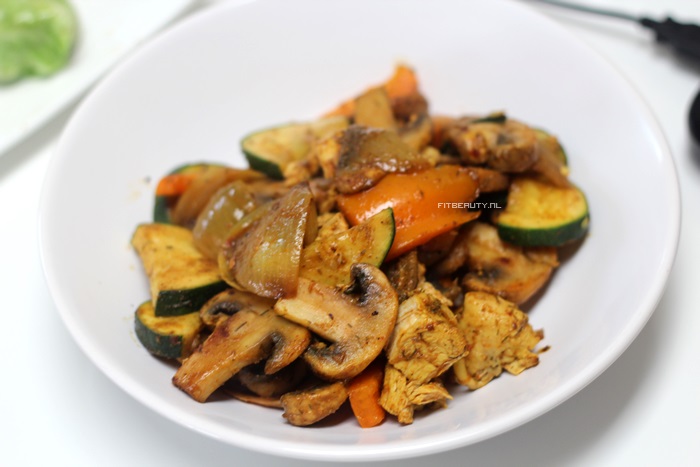 Kip, champignons, wortel en ui met een hoop kerrie.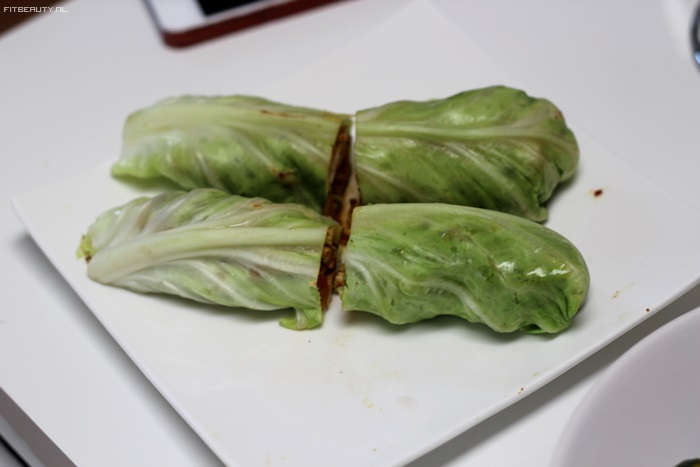 Wraps gemaakt van spitskool! Hier vind je het recept.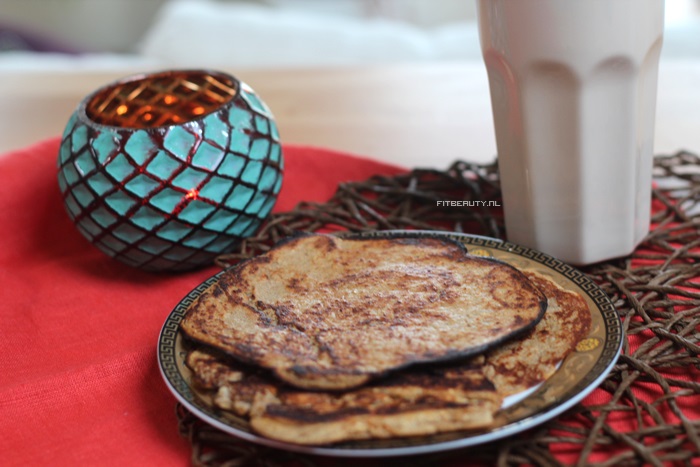 Banaan-ei-havermout pannenkoekjes! Hier vind je een recept waar je de roggebloem kunt vervangen me havermout.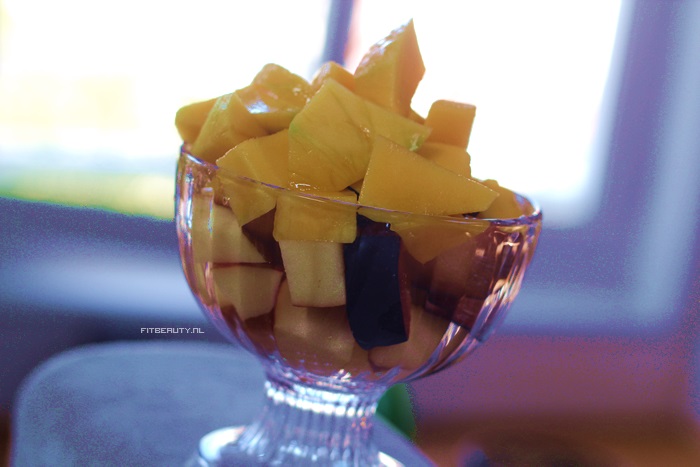 A bowl of fruit!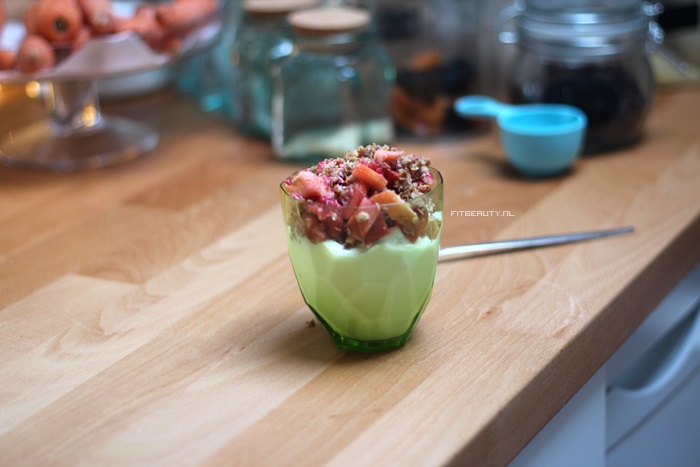 Yoghurt en een aardbeien crumble! Die je trouwens ook met elk ander fruit kunt maken, hier het recept.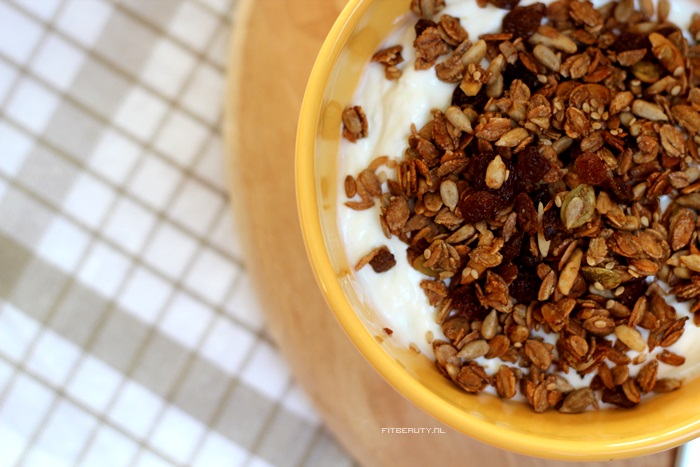 Yoghurt en granola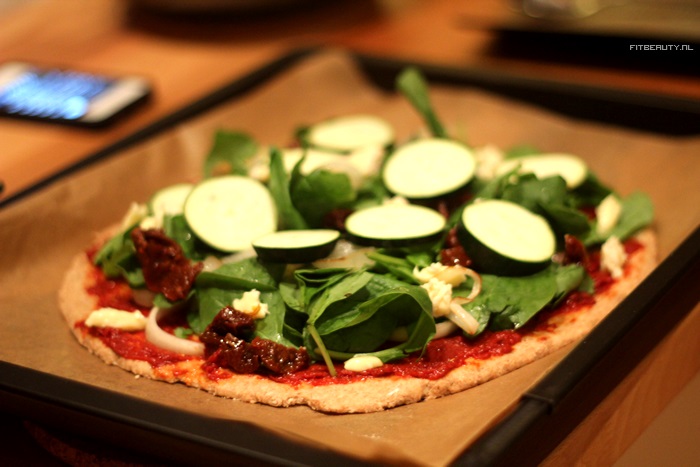 Zelfgemaakte pizza met een berg aan groente en alleen mozzarella als kaas.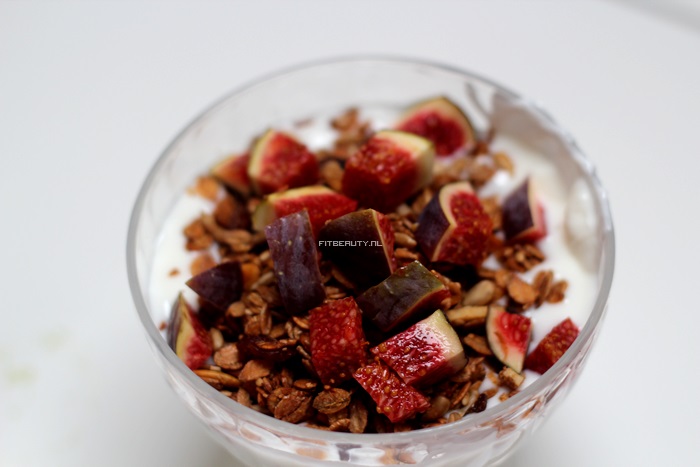 Yoghurt met granola en verse vijgen!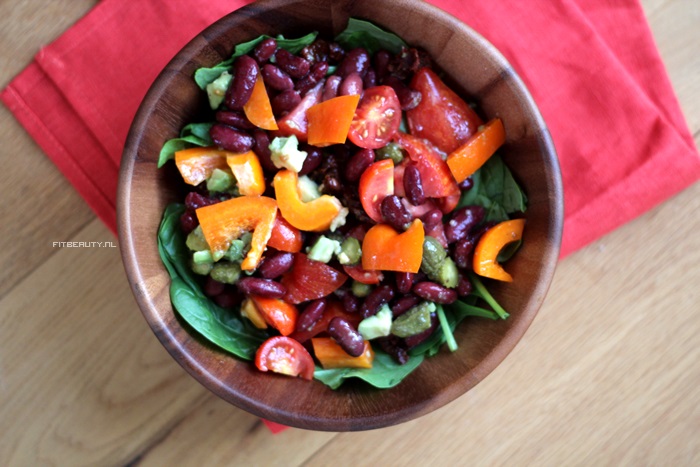 Salades met van alles!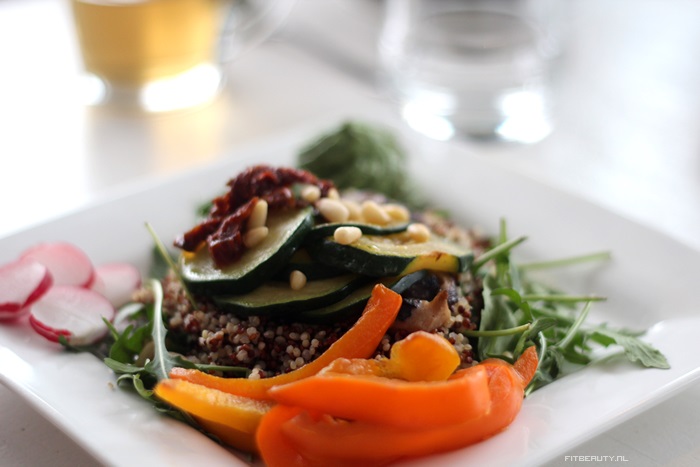 Quinoa met rucola, paprika, courgette, radijs, pijnboompitten en zongedroogde tomaat.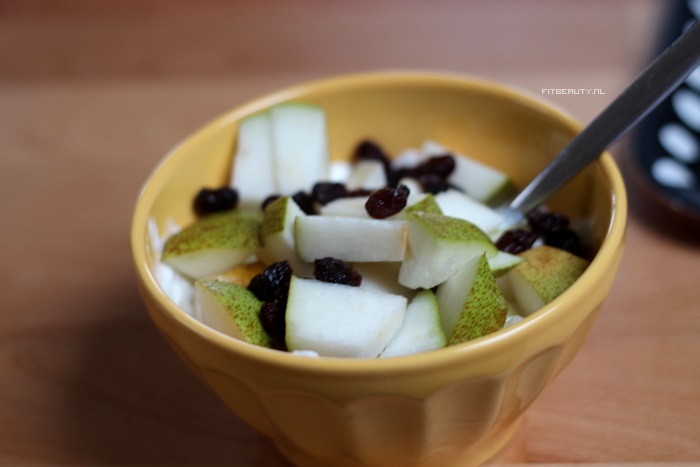 Yoghurt met peer en rozijnen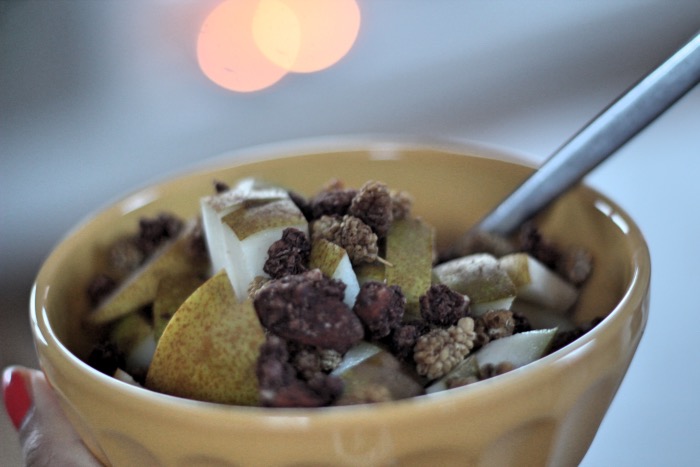 Kwark met peer, moerbessen en cacao amandelen.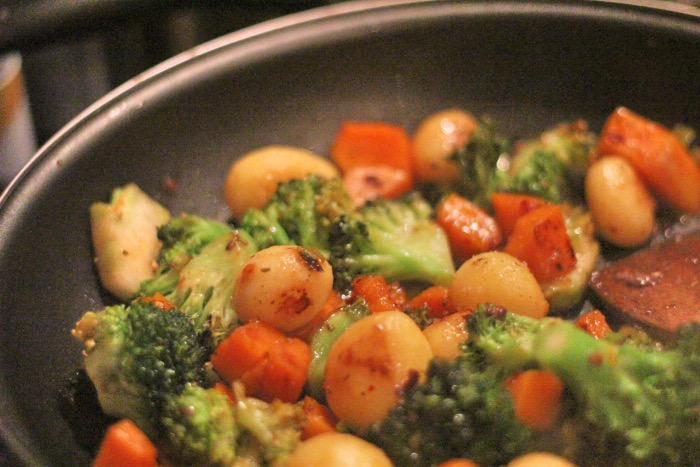 Krieltjes, wortels, courgette, broccoli. Kom maar door met groente!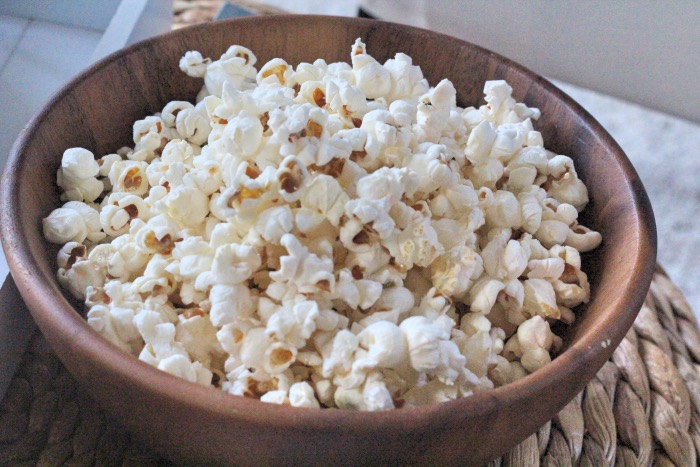 Zelf popcorn maken, kan natuurlijk ook!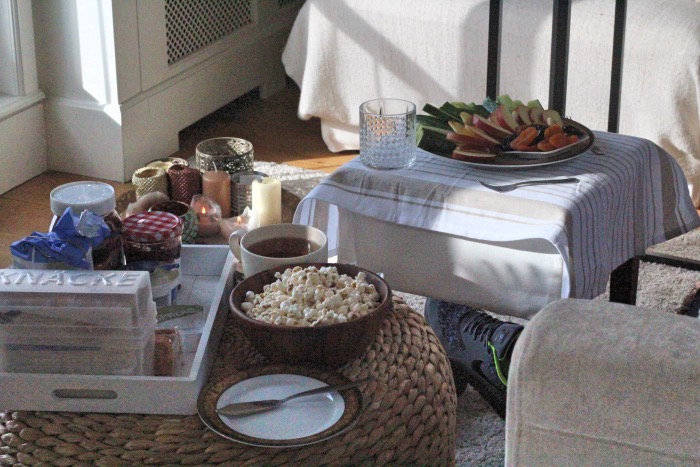 Een gezonde lunch met vriendinnen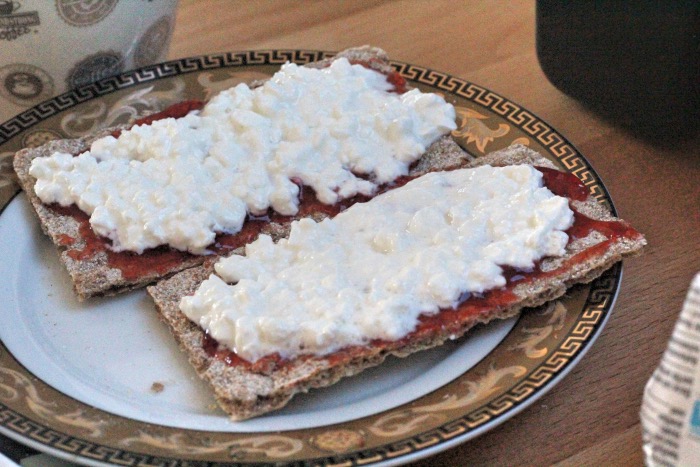 Crackers met jam en hüttenkäse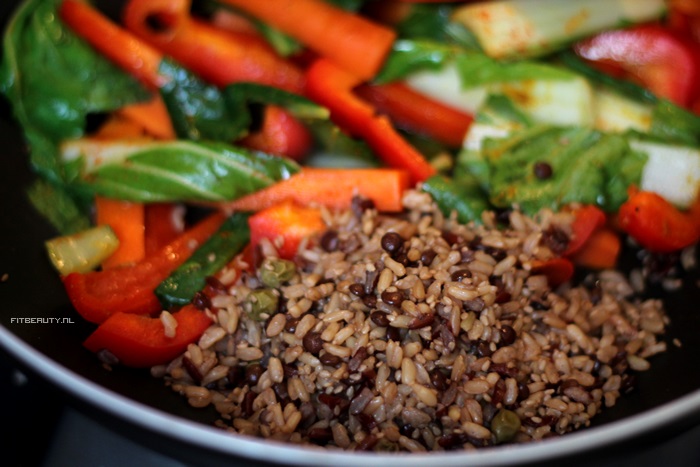 Rijstmixje (weet niet meer van welk merk) met wat paksoi, paprika en wortel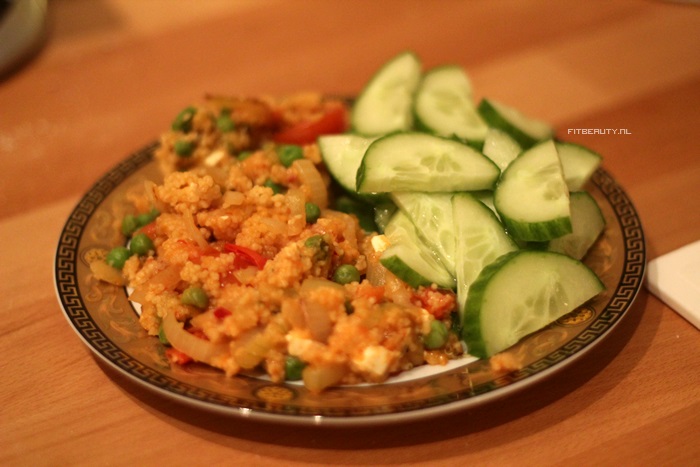 Couscous met tomaat, doperwten, ui en witte kaas.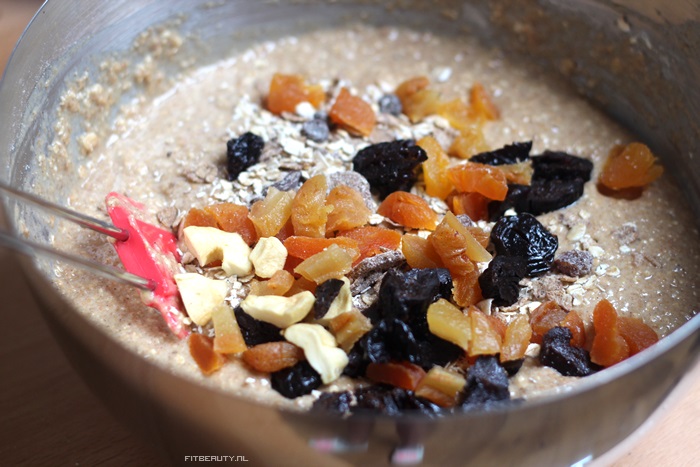 Bananenbrood in the making?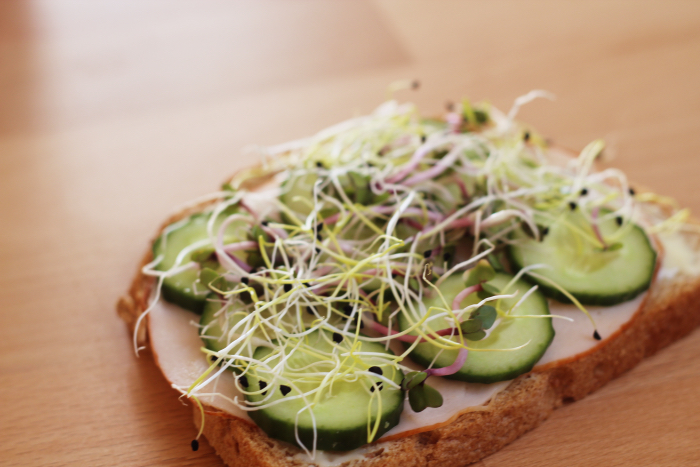 Broodje smeerkaas + kip + komkommer + kiemen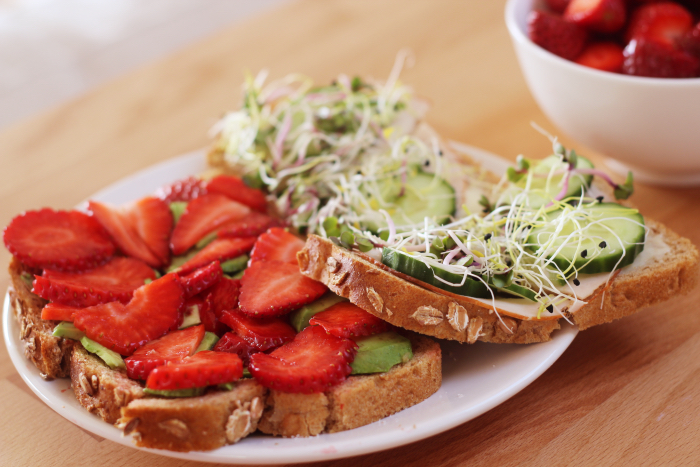 Broodje avocado + aardbei, hemels!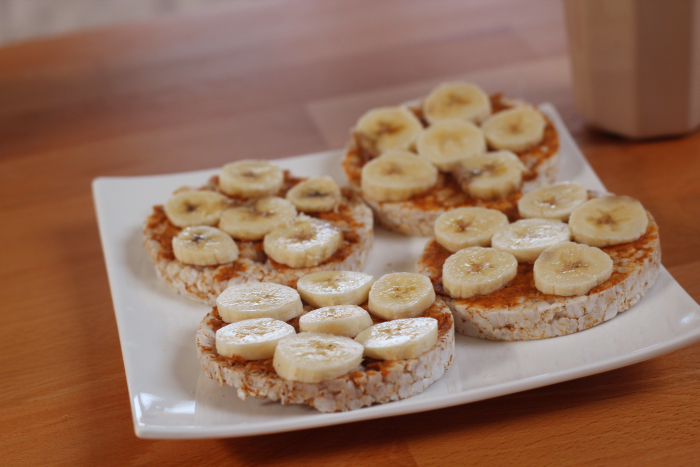 Rijstwafels met pindakaas en banaan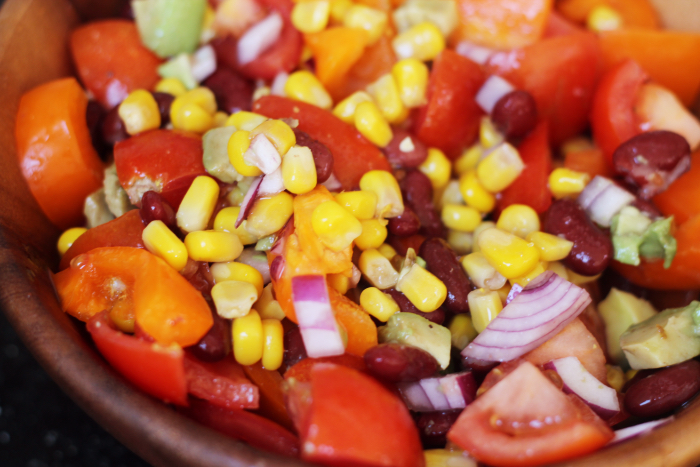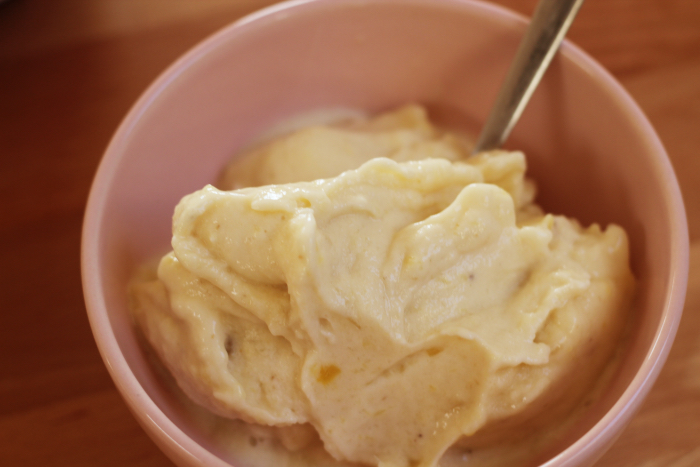 Bananenijs!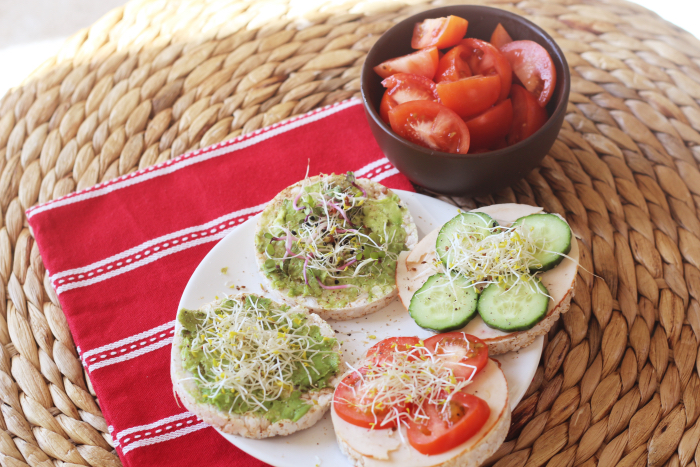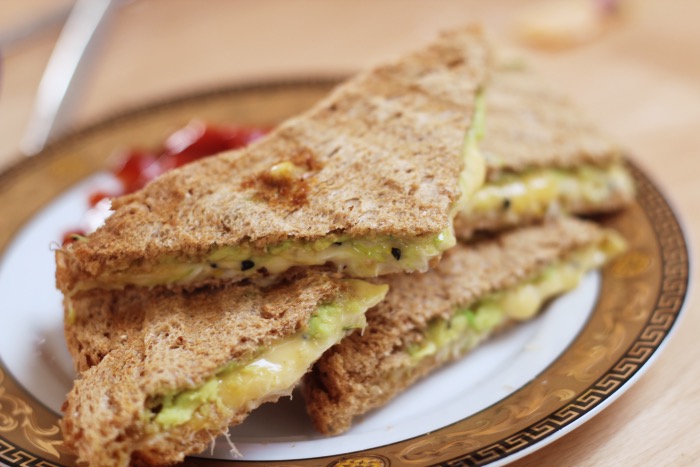 Tosti kaas en avocado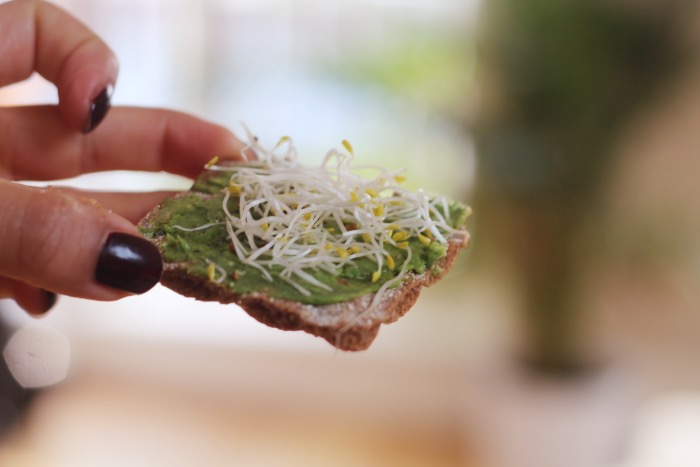 Zo simpel kan het zijn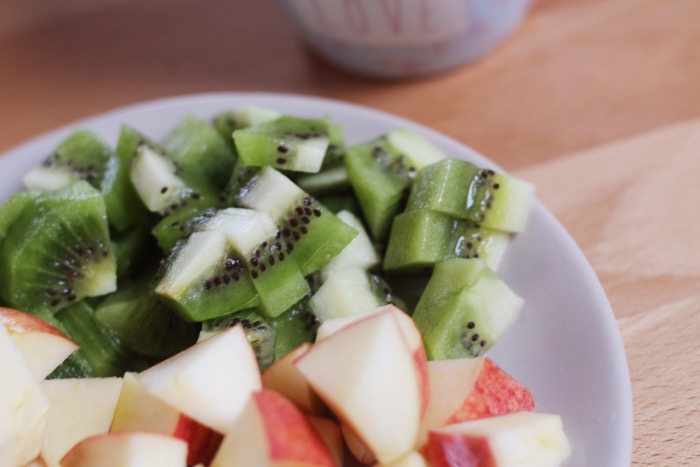 Fruit!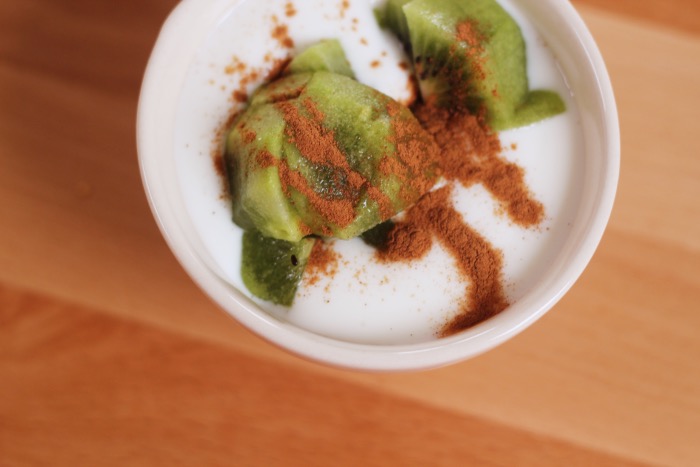 Yoghurt, kiwi, kaneel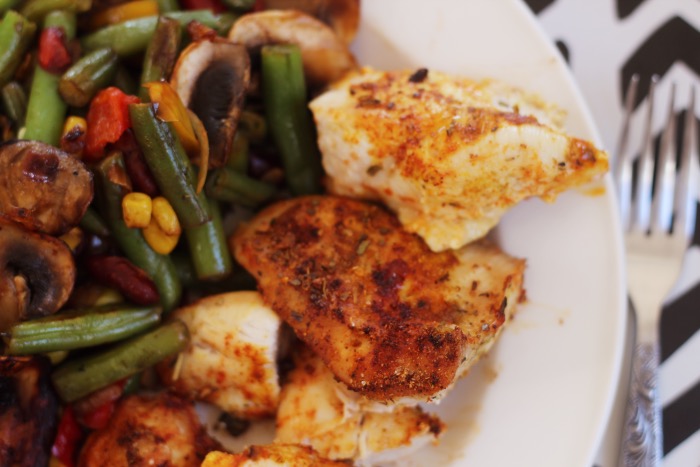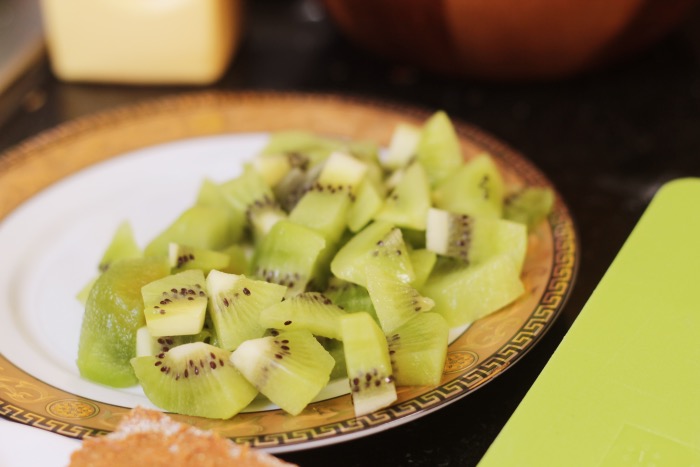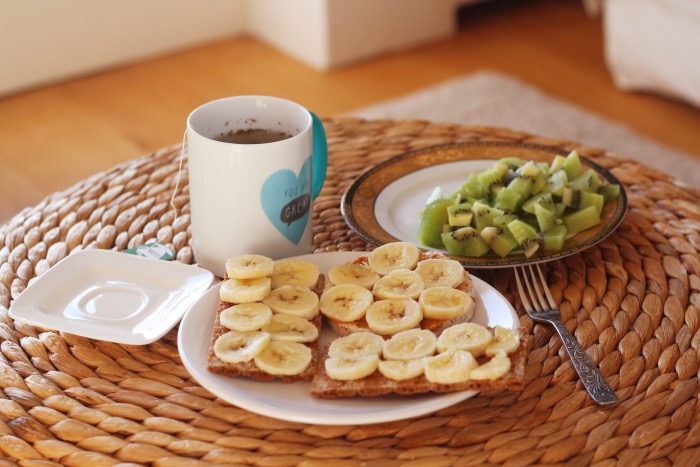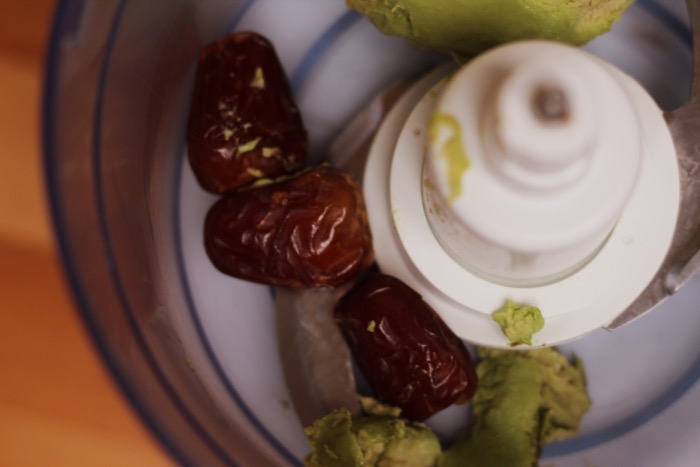 Chocolademousse in the making, maar dan vegan. Hier het recept.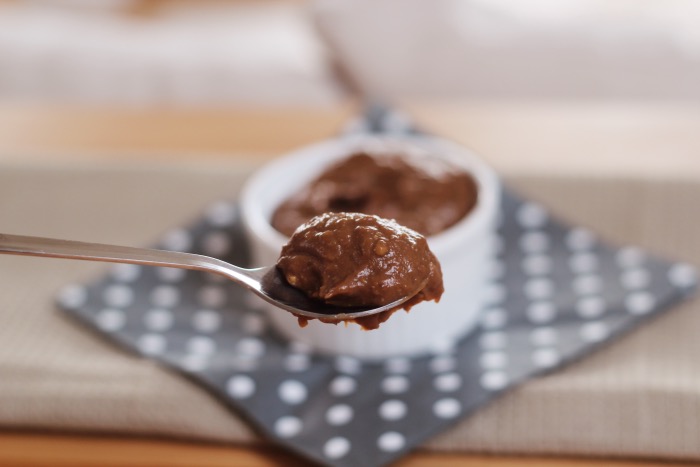 Hmmm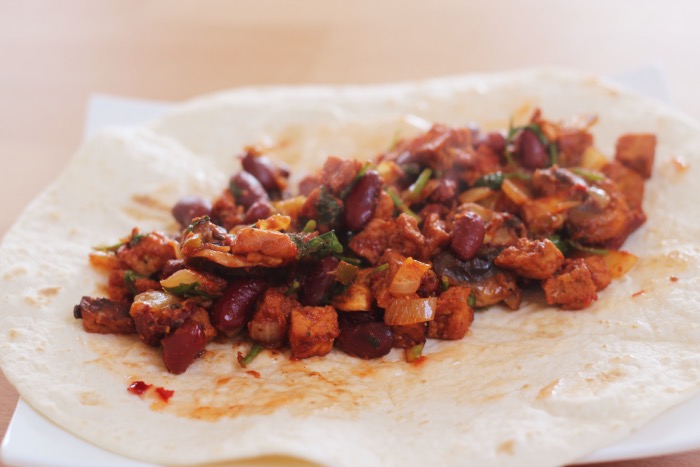 Wraps met tofu, kidney bonen, koriander, ui, tomatenpuree en chilisaus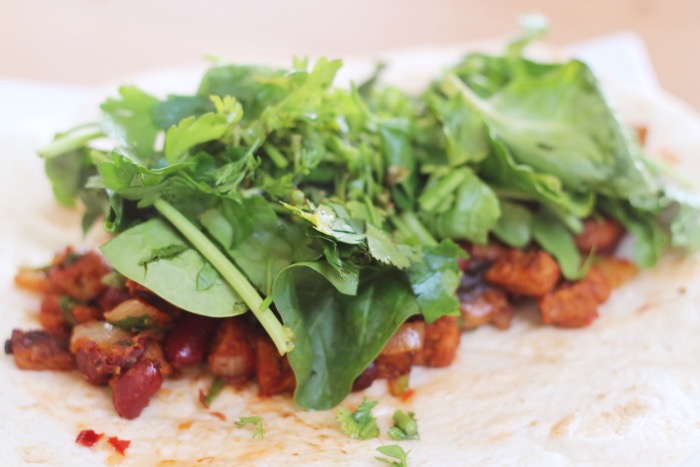 En wat spinazie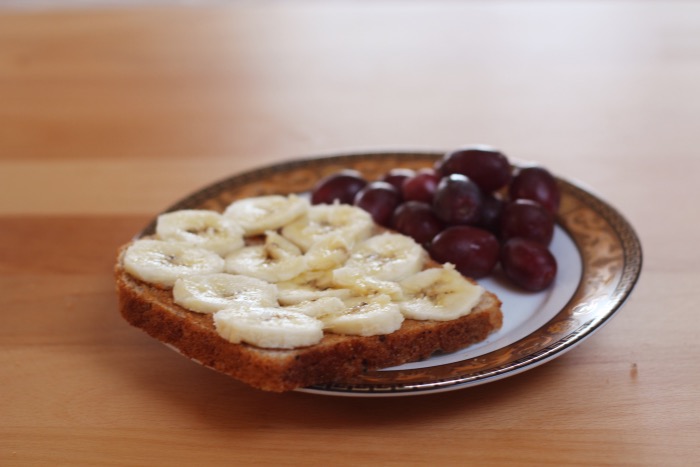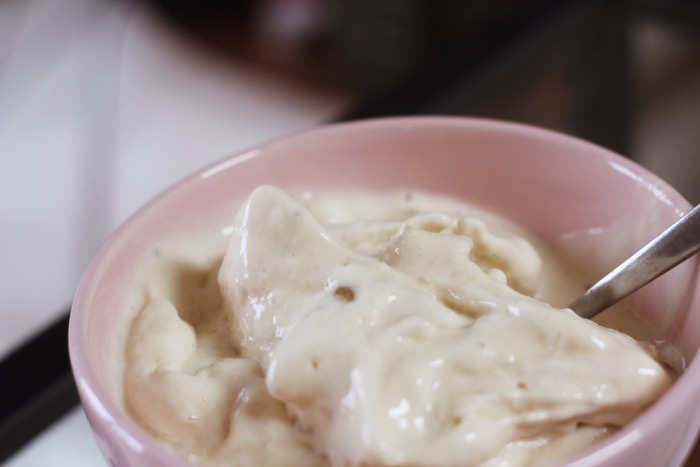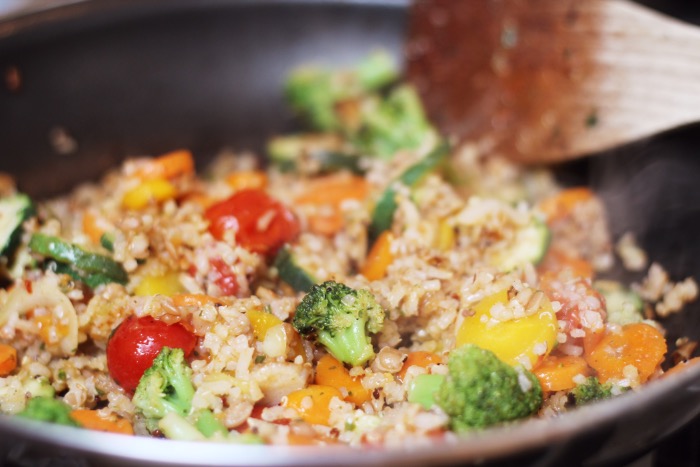 Roerbakken met zilvervliesrijst en een hoop groente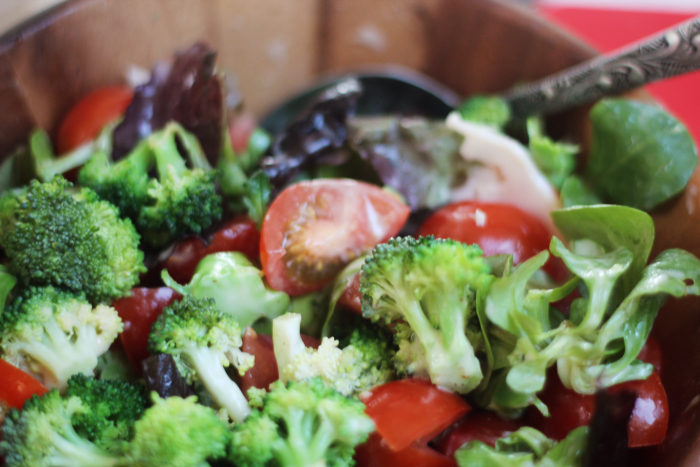 Salade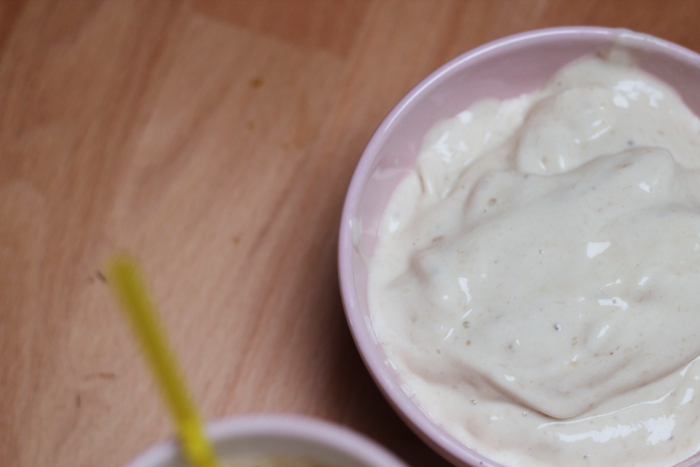 Bananenijs?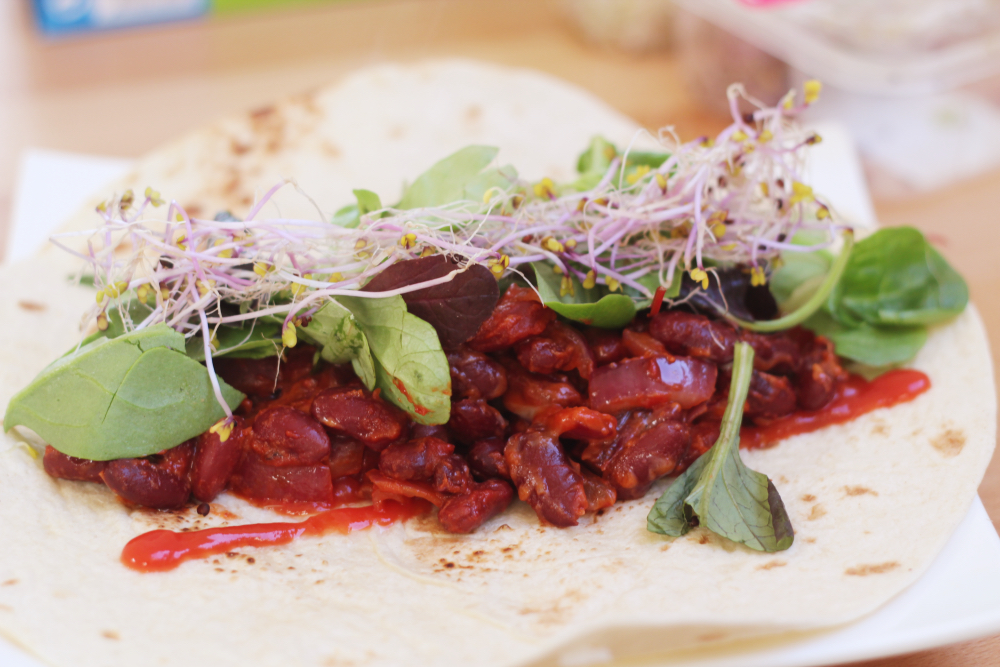 Nogmaals een wrap!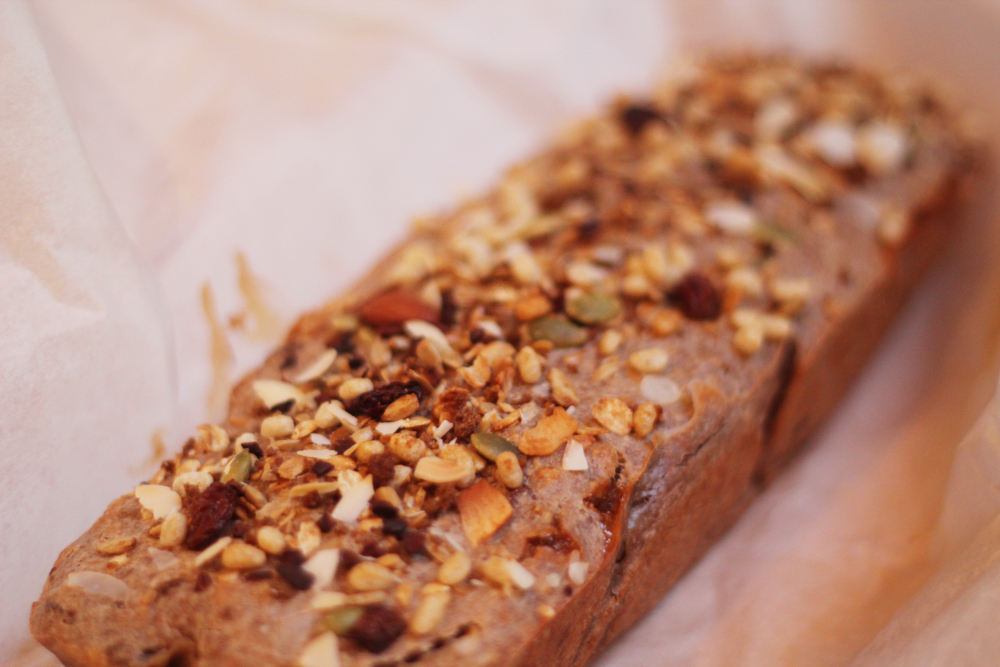 Bananenbrood!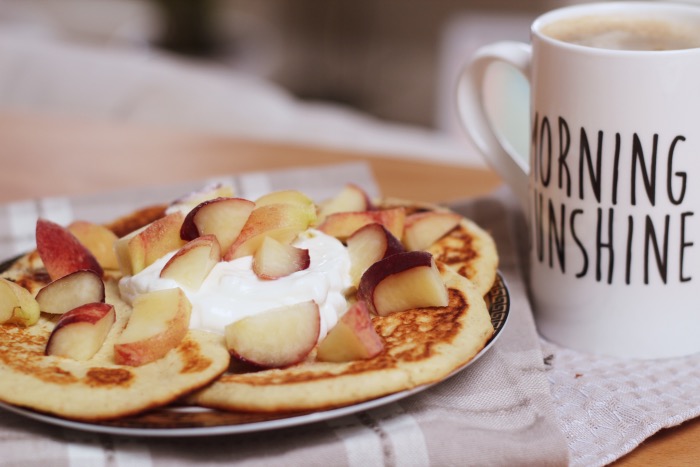 Pannenkoekjes met kwark en nectarine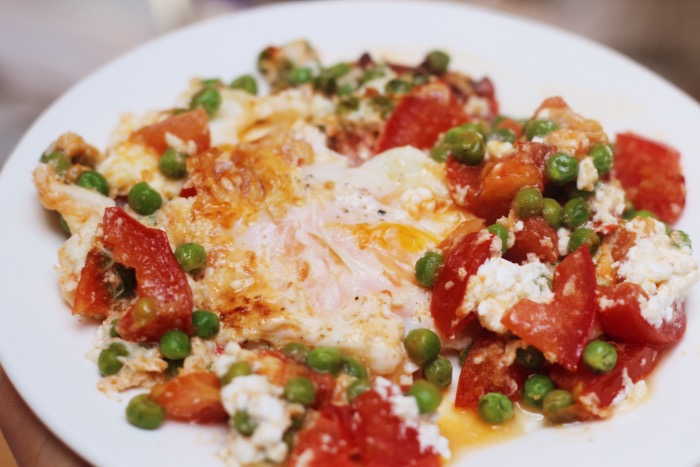 Omelet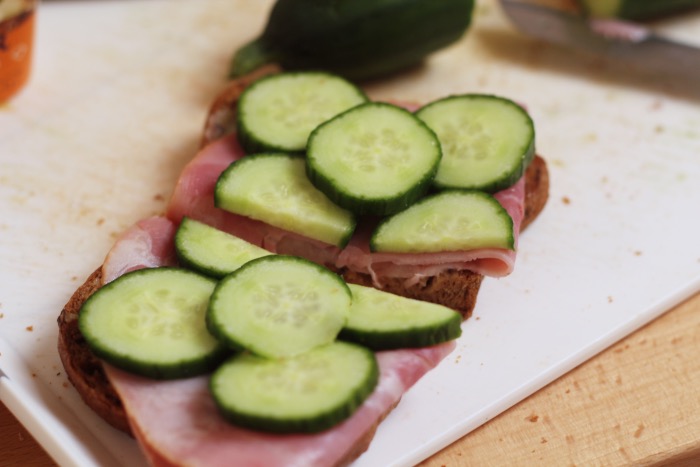 Broodje ham en komkommer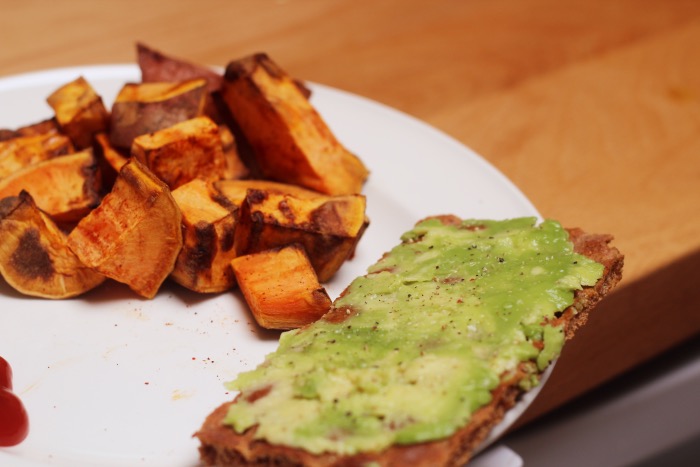 Zoete aardappel uit de airfryer met ketchup en een cracker met avocado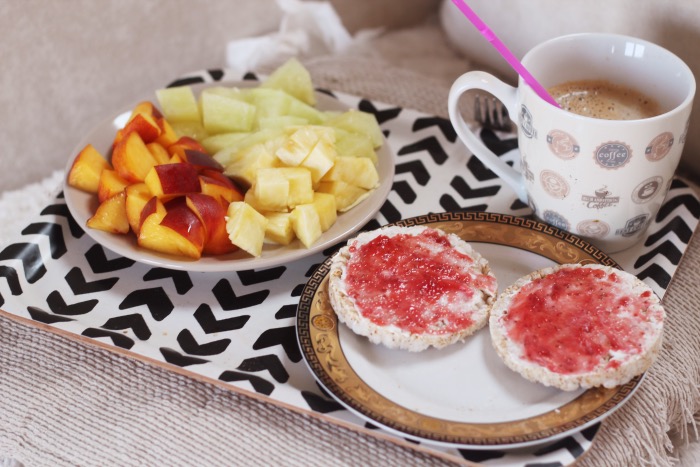 CARB OVERLOAD. Fruit, rijstwafels en jam.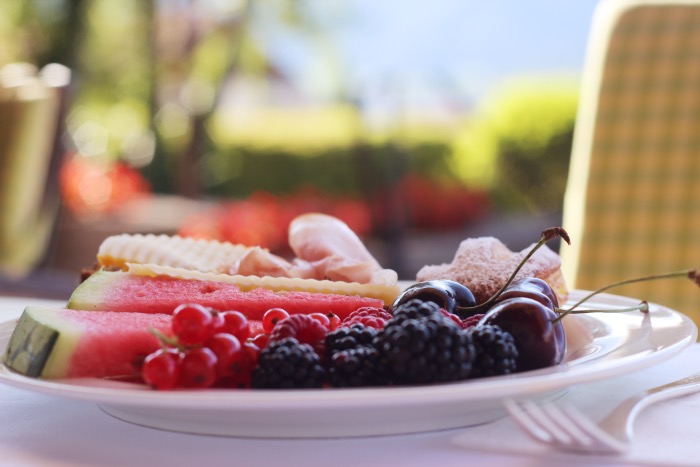 Ontbijten in de bergen met fruit, hammetjes en kaasjes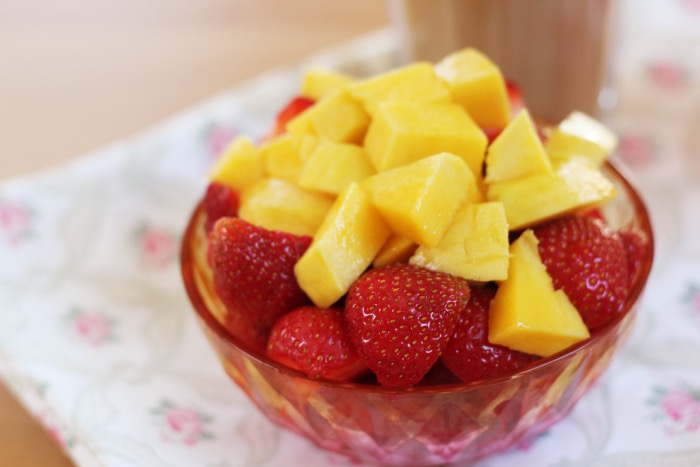 Nog meer fruit, krijg je al trek?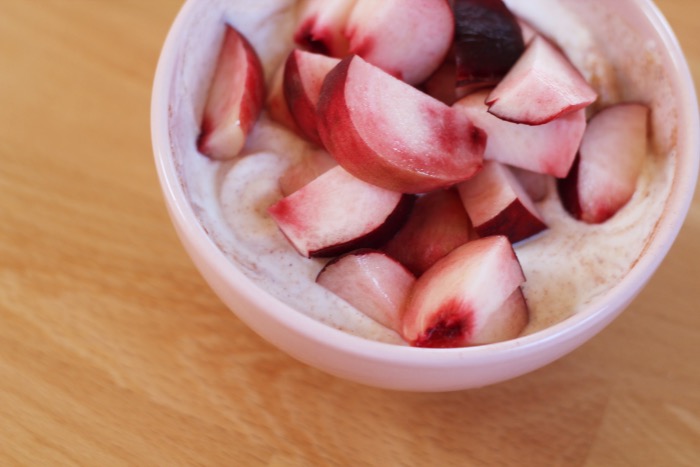 Kwark met kaneel en necatrine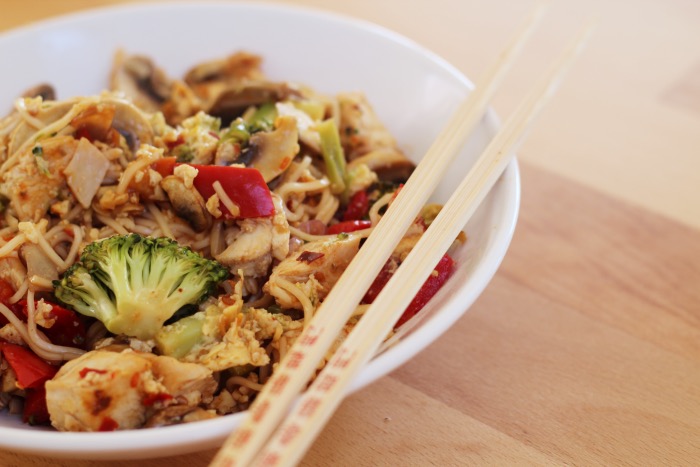 Noodles met kip, broccoli en paprika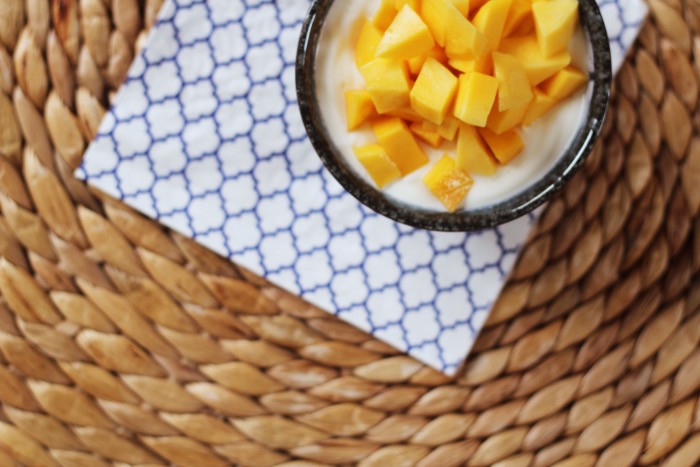 Kwark met mango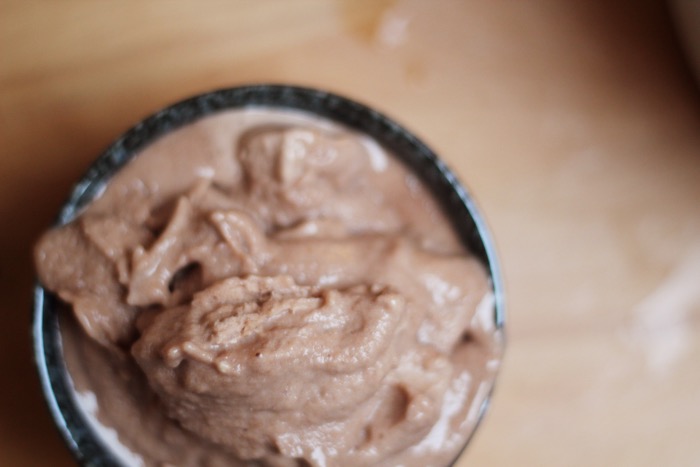 Bananenijs met cacao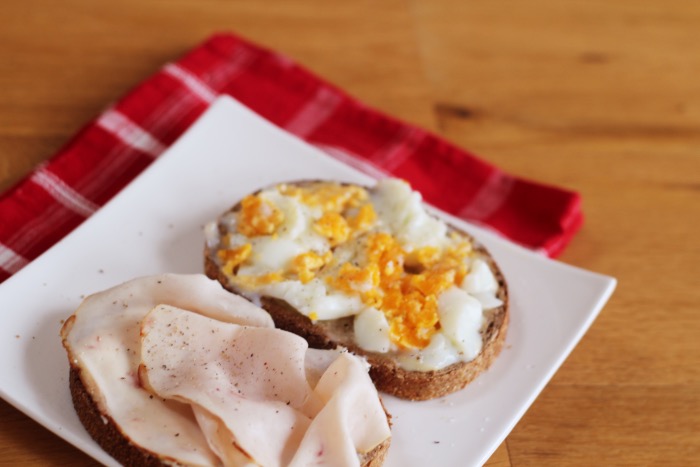 Broodje ei, broodje kip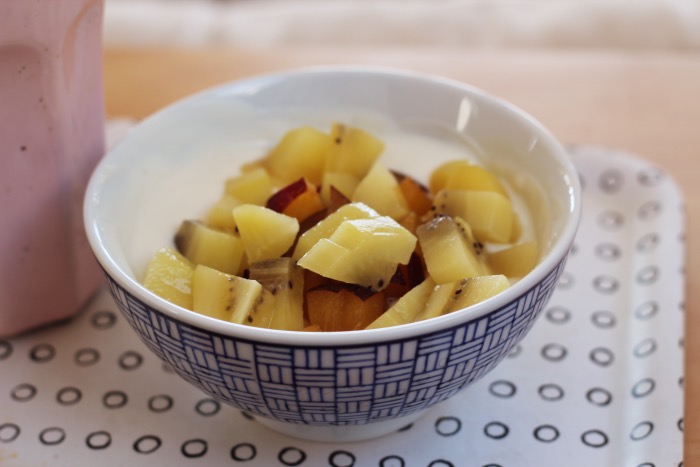 Kwark met kiwi en een pruim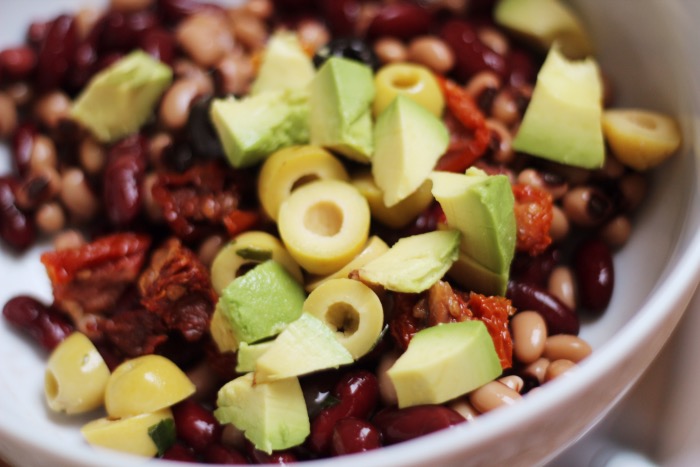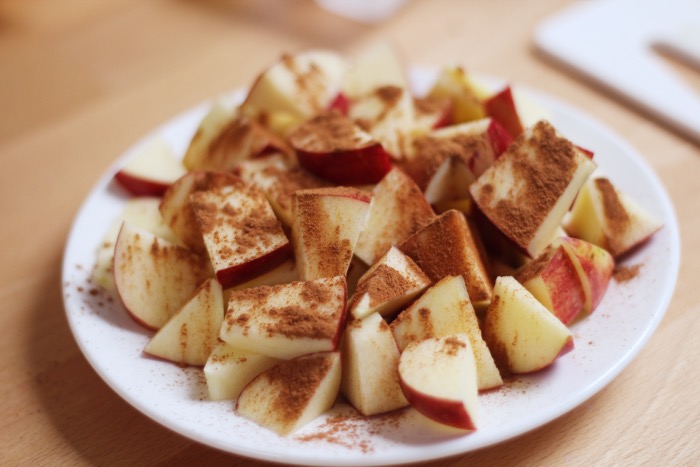 Appel met kaneel, lui en lekker.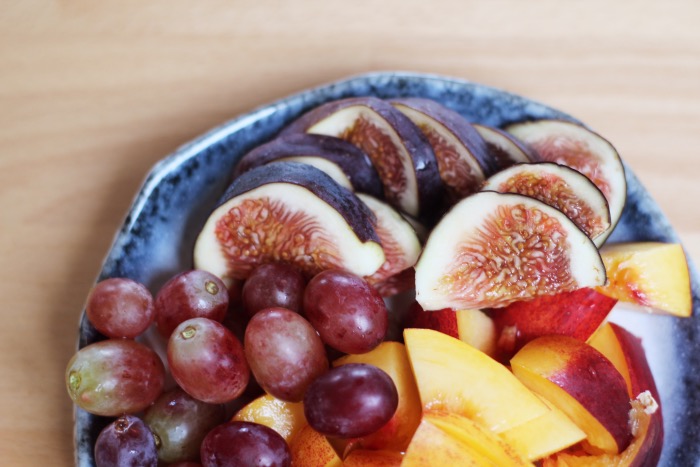 Verse vijgen, druiven en necatrines.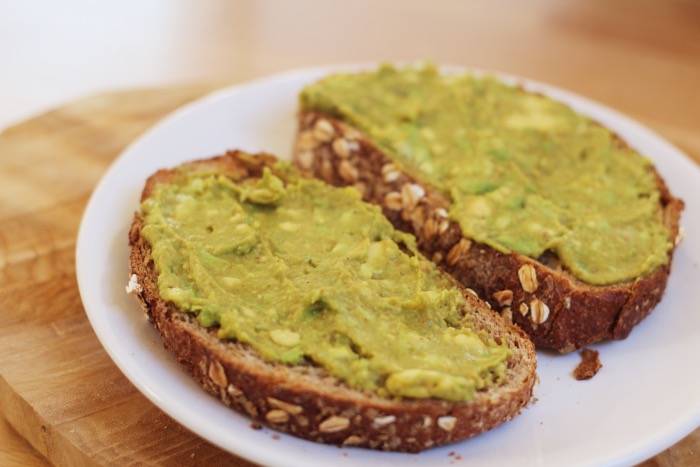 Broodje avocado, op zoek naar een goed recept? Hier heb je mijn lievelings!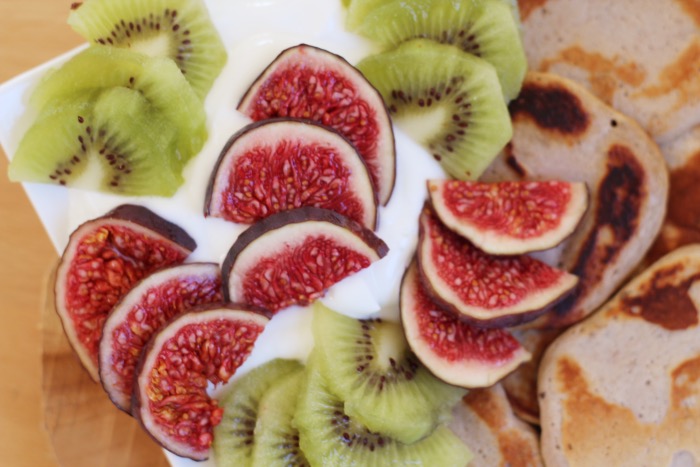 Banaan-ei-havermoutpannekoekjes met kwark, verse vijgen en kiwi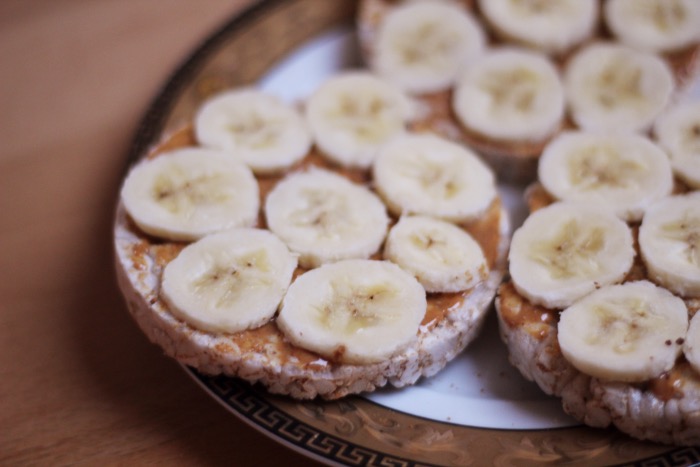 Rijstwafels met pindakaas en banaan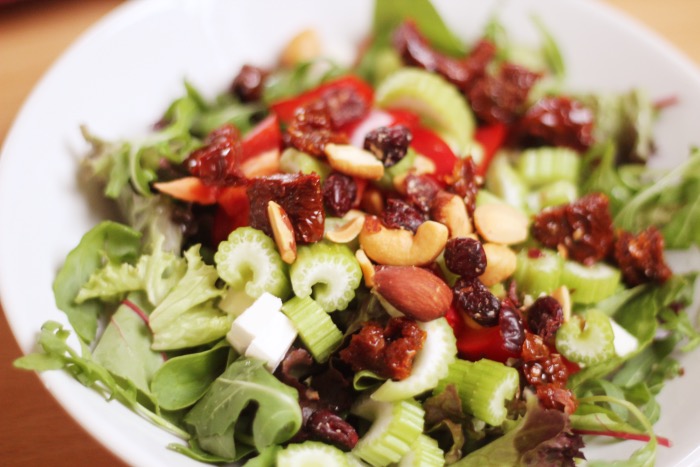 Random salade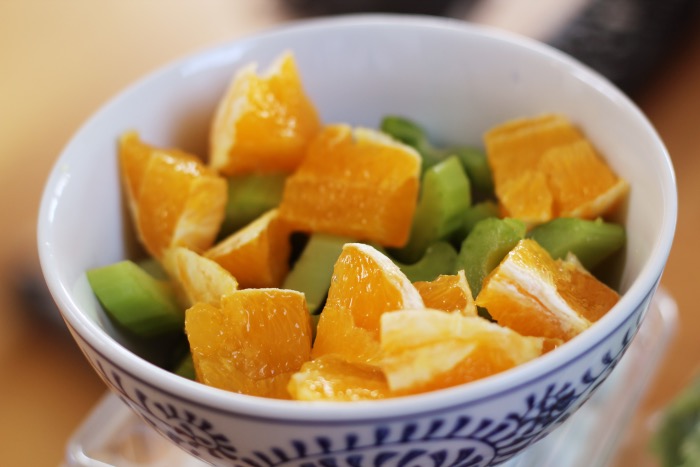 Geen idee waar ik mee bezig was, selderij en sinaasappel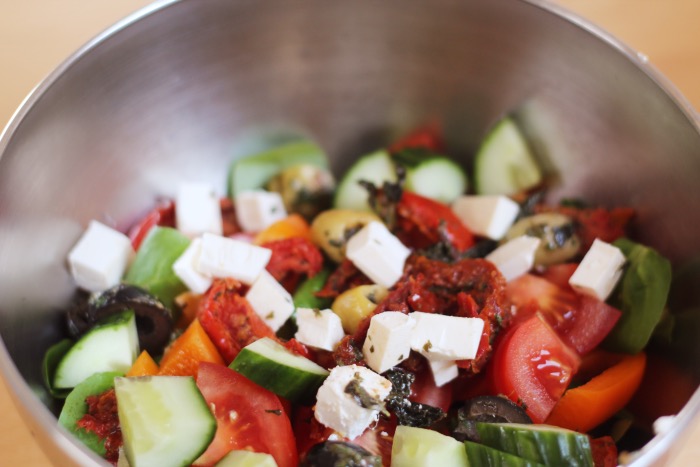 Salade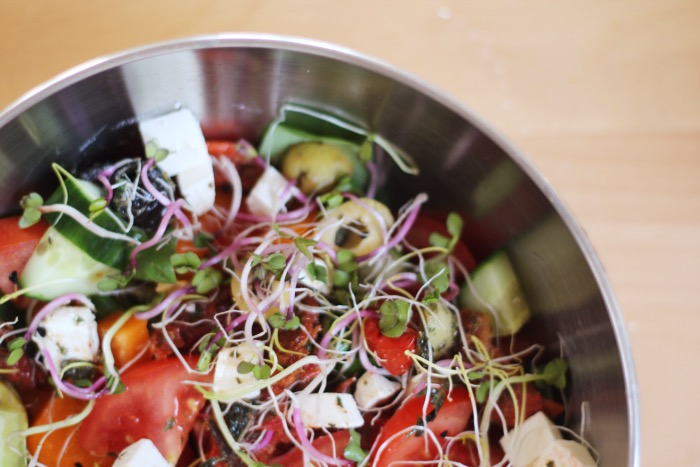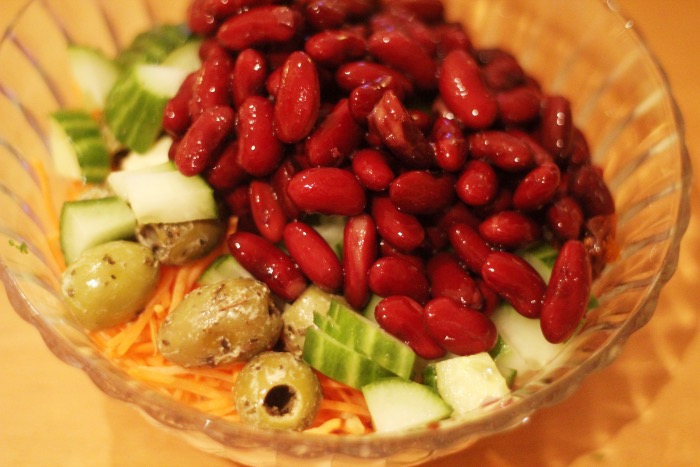 Wortelsalade met kidneybonen, komkommer en olijven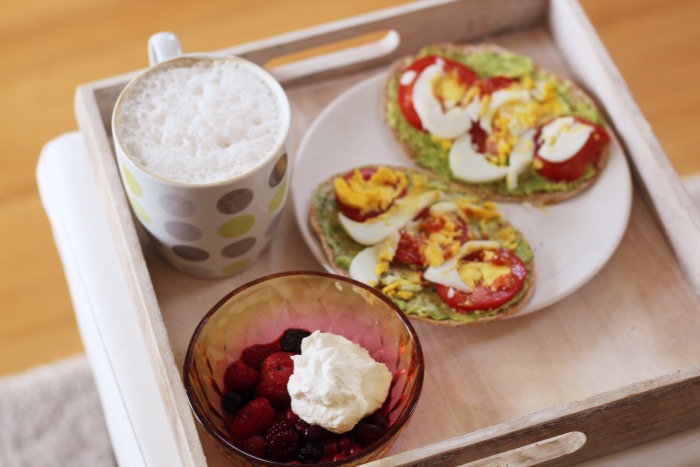 Broodje avocado, tomaat en ei, met wat fruit en ricotta kaas bovenop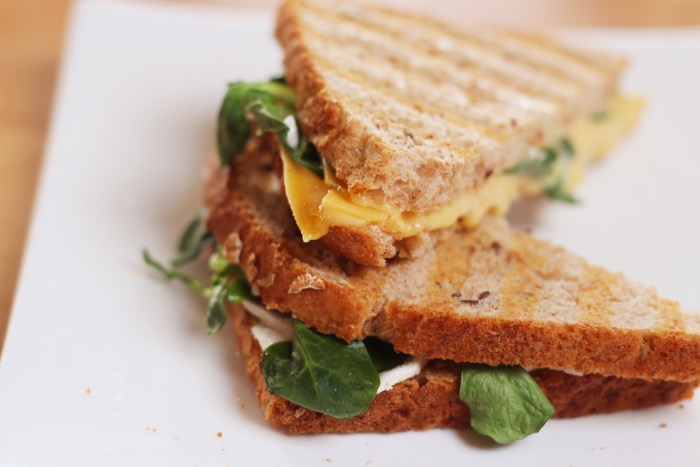 Tosti met kaas, sla en feta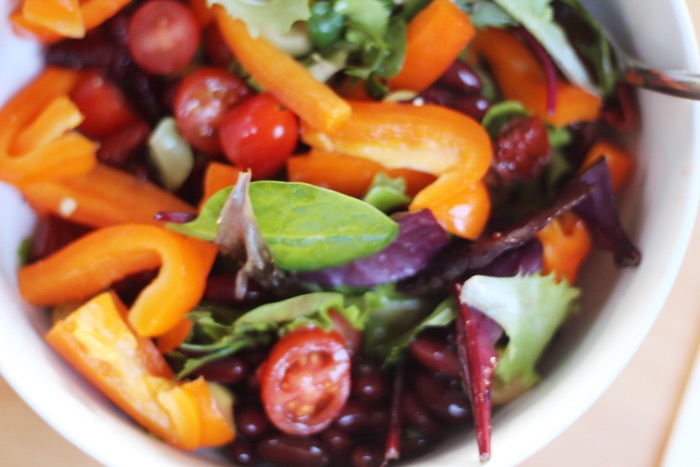 Bonensalade!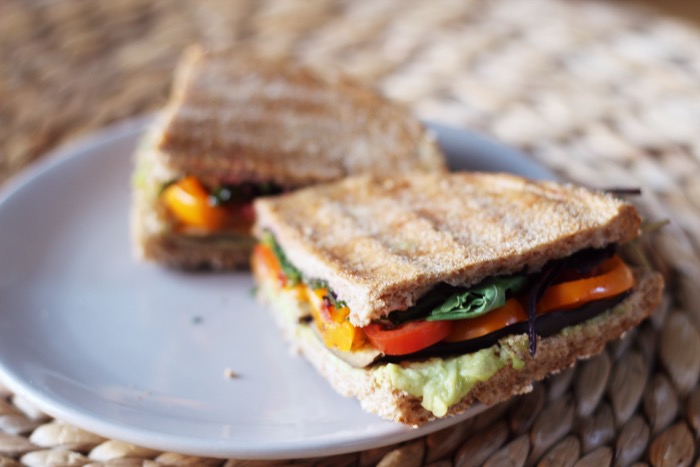 Broodje avocado, aubergine, tomaat, sla en paprika op de grill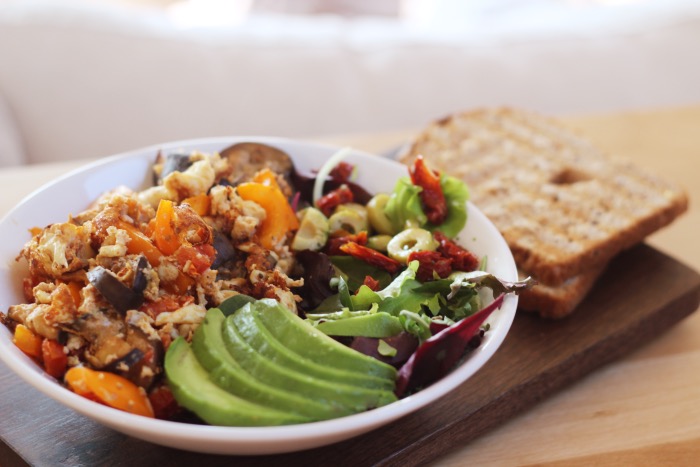 Omelet met sla, avocado, aubergine, paprika, olijven en zongedroogde tomaat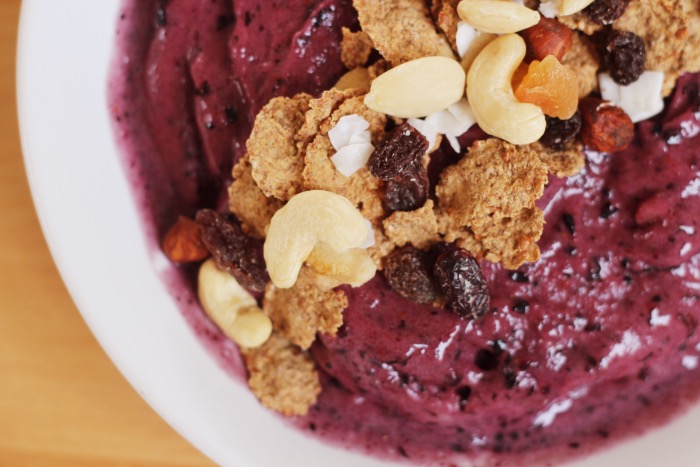 Een smoothiebowl gemaakt van bevroren banaan + bevroren bosbessen in de keukenmachine. Bovenop wat cornflakes met rozijnen, kokos, gedroogd fruit en noten.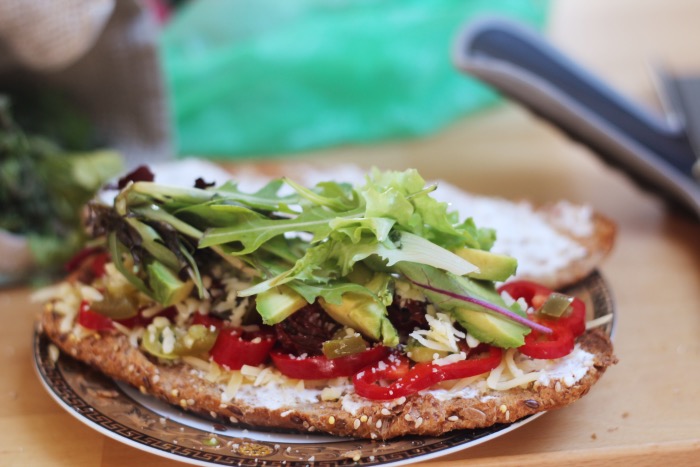 Broodje met zuivelspread, geraspte kaas, puntpaprika, jalapeno, zongedroogde tomaat, avocado en sla. Ik denk dat mijn koelkast leeggehaald moest worden met restjes.
Weer een smoothiebowl 🙂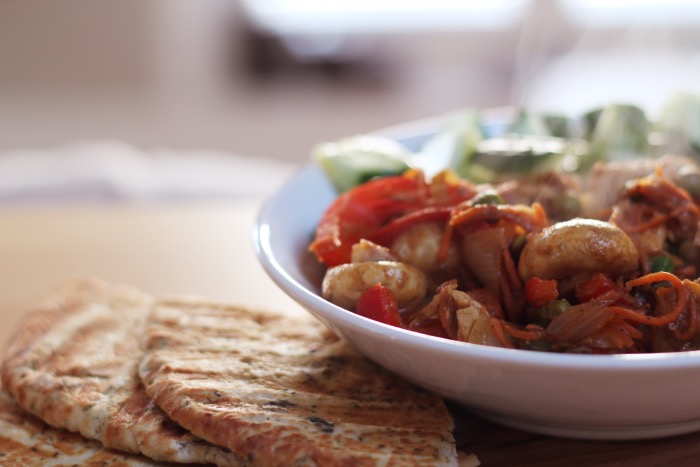 Wortel, champignons, doperwten, paprika met daarnaast komkommer en onderin naanbrood, heerlijk!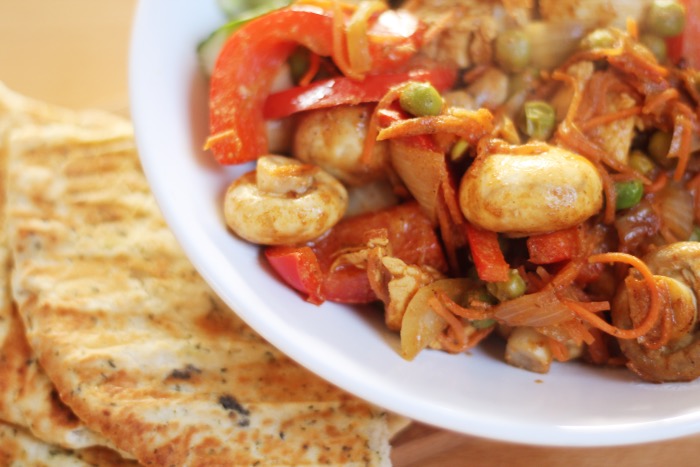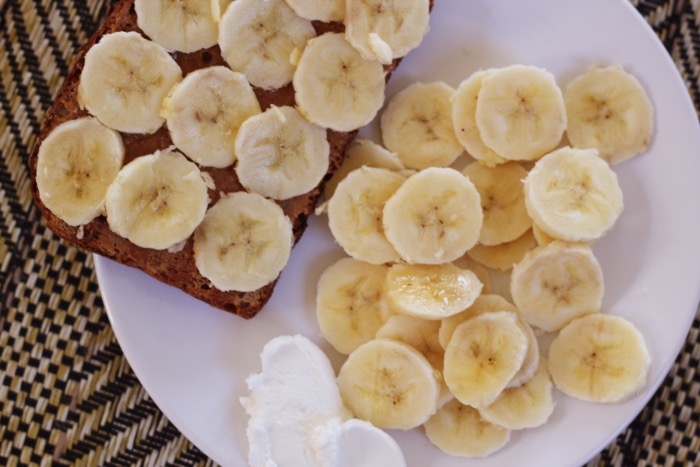 Broodje pindakaas met banaan en nog wat banaan met ricotta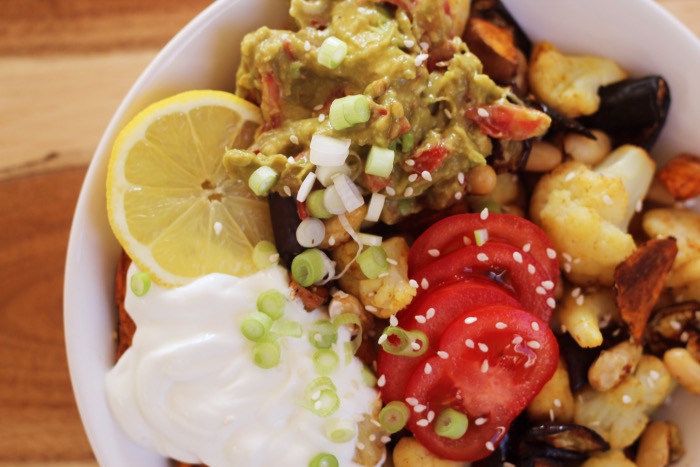 Restjes uit de koelkast opmaken zoals je ziet. Geen idee wat die citroen daar doet, haha.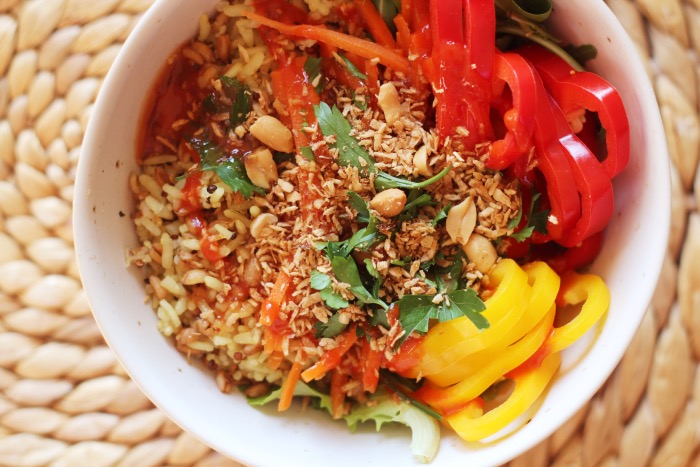 Een soort van buddha bowl! Met rijst, paprika, koriander, sriracha, en kokos + pinda's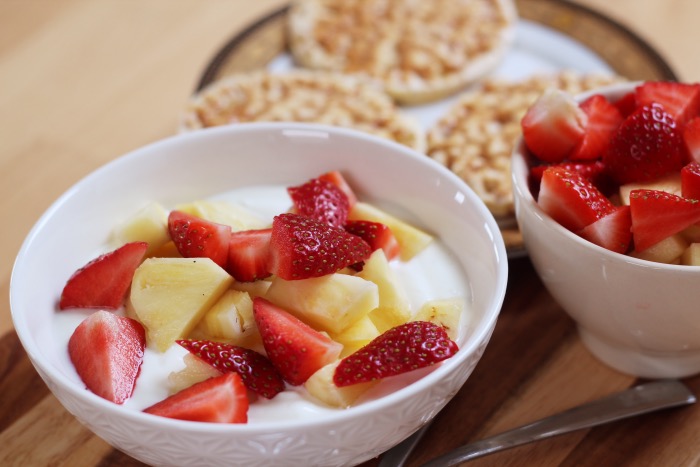 Maïswafels met pindakaas. Yoghurt met fruit.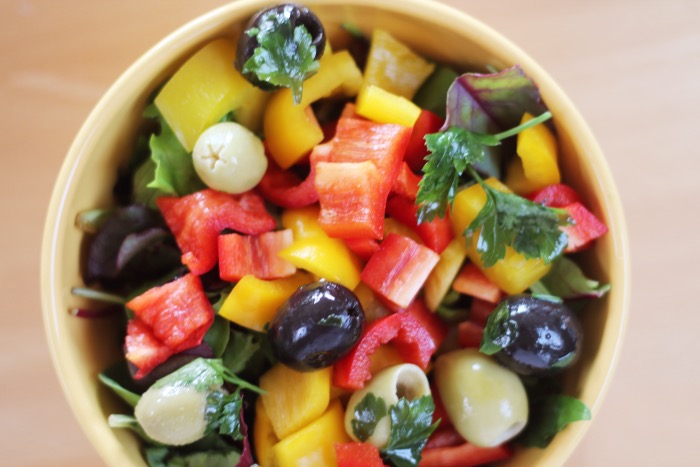 Salade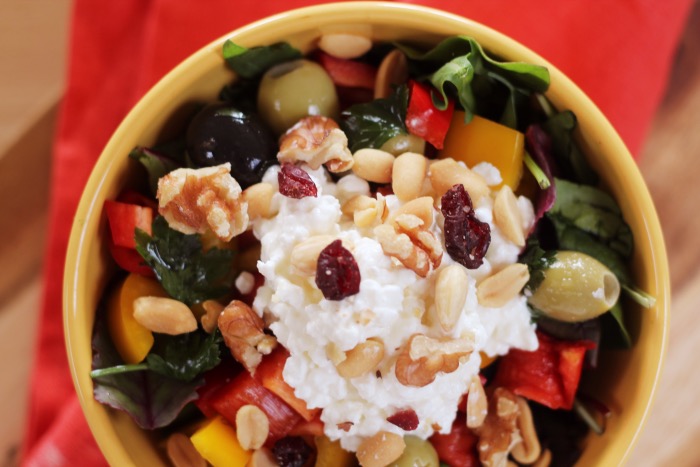 Salade afgemaakt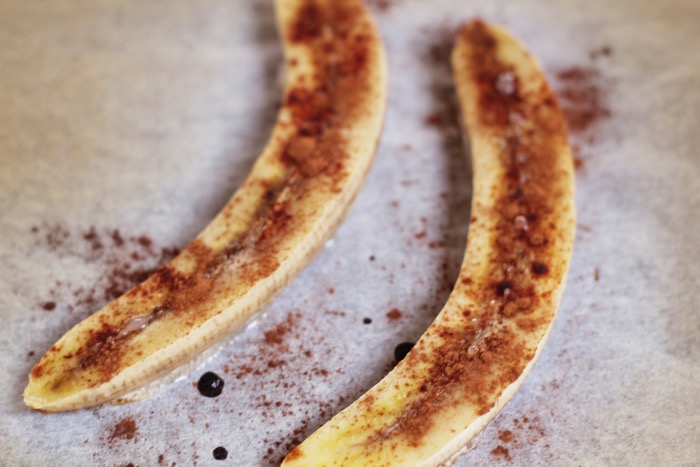 Banaan met honing, citroen en kaneel uit de oven. Zie hier het recept.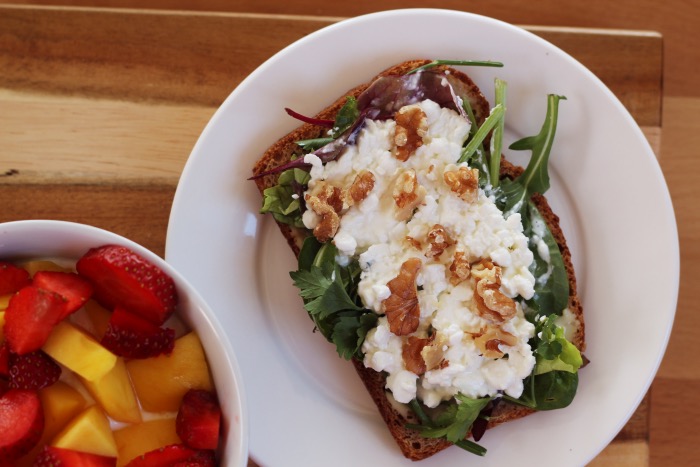 Broodje smeerkaas, sla, huttenkase, peterselie en walnoten om het af te maken. Beetje honing erbovenop en klaar!
ZO! Hopelijk zit je weer bomvol inspiratie om het jaar lekker met een boost aan groente en fruit in te gaan. Even je lichaam voeden na alle lekkere zooi die je hebt gegeten met misschien wel even lekkere geen-zooi. Wauw, wat een slechte zin. Het zal de alcohol nog zijn.
Welkom in 2017, ik heb er zin in!
BewarenBewaren