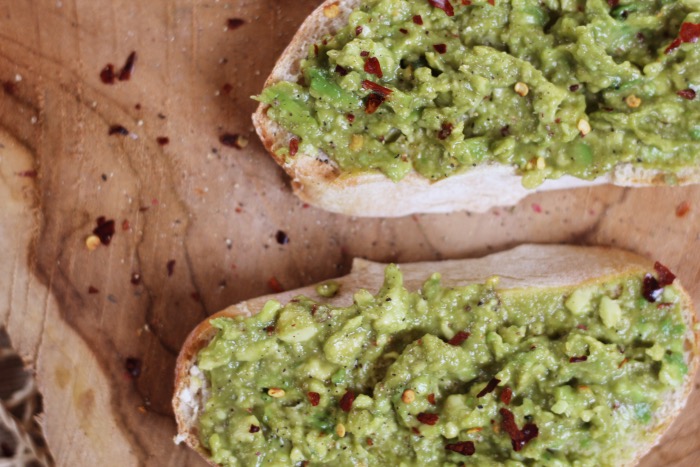 Hemels. Makkelijk. Lekker. Hemels, oh zei ik dat al? Inmiddels ben ik gek op avocado op een knapperig broodje en na wat experimenteren met de juiste kruiden en toevoegingen, heb ik een favoriete combinatie gevonden die ik nu heel vaak gebruik. Zo'n simpel recept (niet eens echt een recept), maar zo vaak vraag naar hoe ik het maak dus vandaar een post! Enjoy 🙂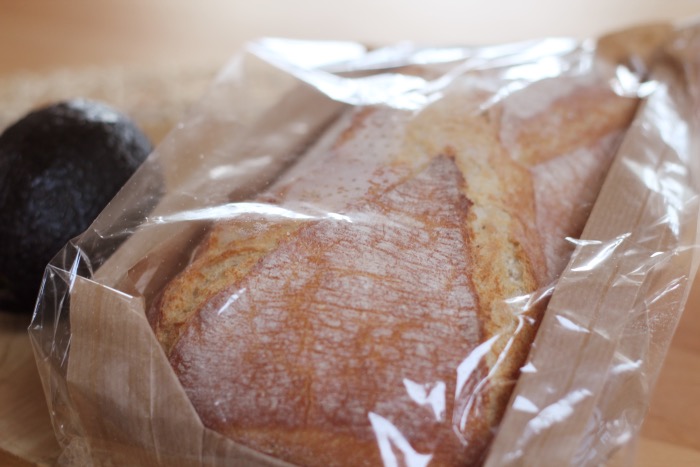 Oke, er zijn twee punten die essentieel zijn om de "Avocado on Toast" van 'Hmmm lekker' naar 'MIJN HEMEL, DIT IS GEWELDIG' te krijgen.
Lekker, vers en knapperig brood. Dit kan tarwebrood zijn, of speltbrood, of roggebrood of wat je maar wilt. Zolang het vers en knapperig (te maken) is.
Knoflookpoeder. Dit maakt het verschil in smaak. Sorry voor de omgeving.
Nu de benodigdheden voor twee dikke sneetjes brood (1 persoon):
1/2 rijpe avocado
2 sneetjes brood (dik)
knoflookpoeder
peper
zout
chili vlokken
sriracha (optioneel)
De kruiden dien je geheel naar eigen smaak toe te voegen. Ik kan niet echt uitleggen of ik nou een mespunt of een theelepel heb gebruikt. Maar als je naar de foto's kijkt, kun je dit makkelijk achterhalen. Mocht je een grill(pan) hebben, zet deze dan absoluut in!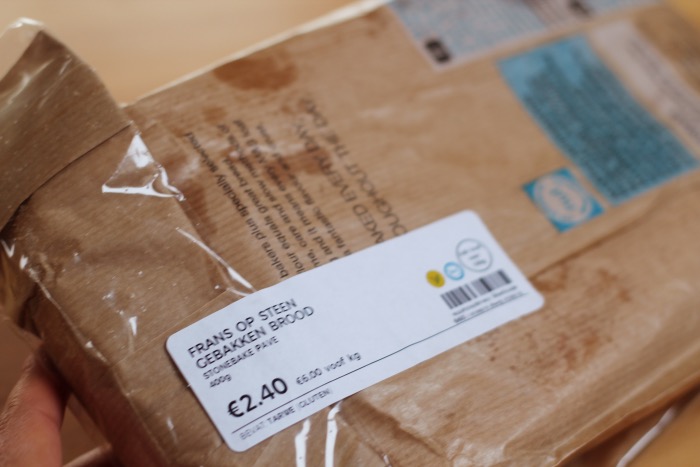 Ik ben deze keer voor het witste brood ever gegaan, haha. Van de Marks & Spencer. Deze was warm en keek me aan in het schap. Toen ik er zachtjes op drukte voelde ik gewoon de zachtheid van binnen met de knapperige buitenkant… Ik moest wel..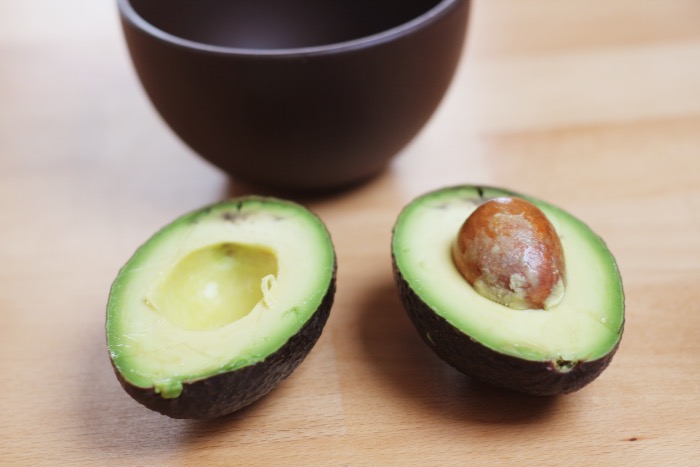 Deze avocado is perfect!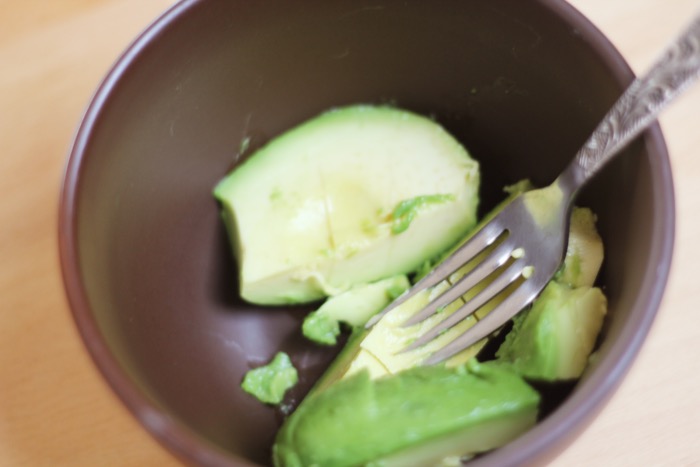 Een halve avocado uitlepelen en met een vork prakken. Het hoeft echt niet helemaal glad, integendeel.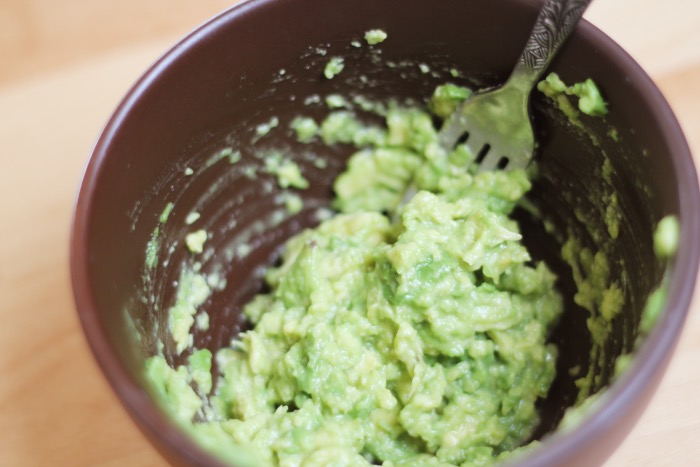 Een beetje textuur behouden maakt het extra lekker, anders heb je meer een "saus" op je broodje dan de romige stukjes avocado.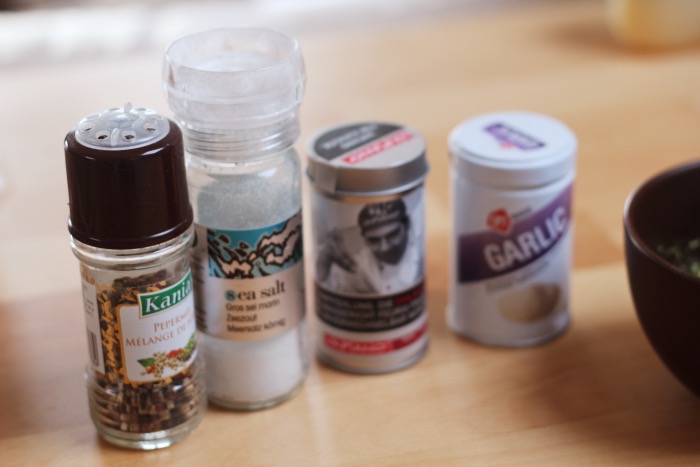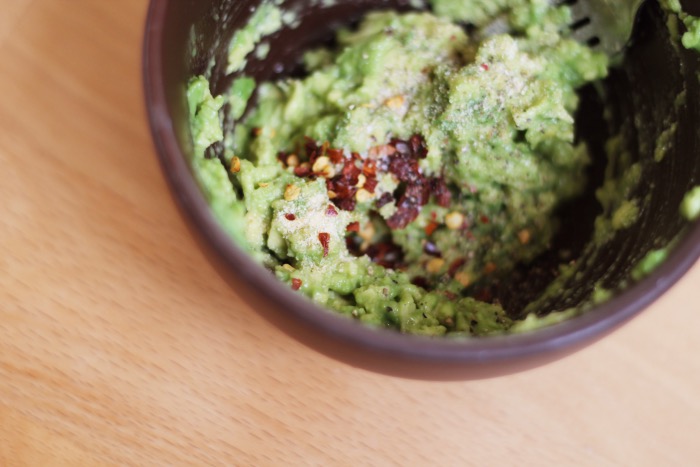 Ik denk dat ik een halve theelepel knoflookpoeder heb gebruikt (misschien iets minder), een mespuntje chili vlokken, 3 draaien aan de pepermolen en 1 korte draai aan de zoutmolen.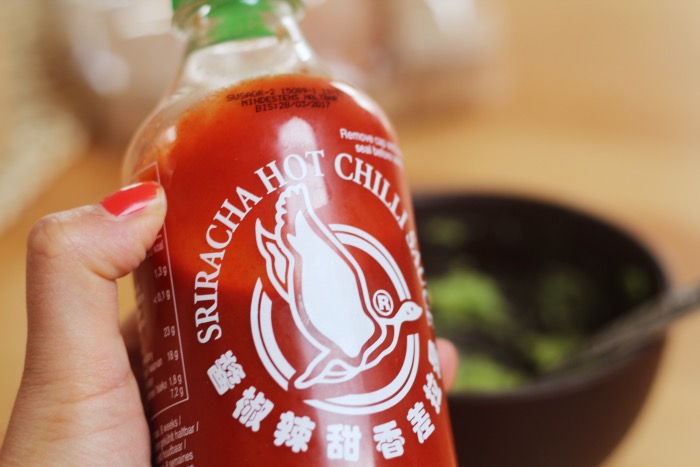 Dit is geheel optioneel, maar ik ben gek op sriracha. Het is best pittig, dus veel hoeft er niet door. Het is niet zoet.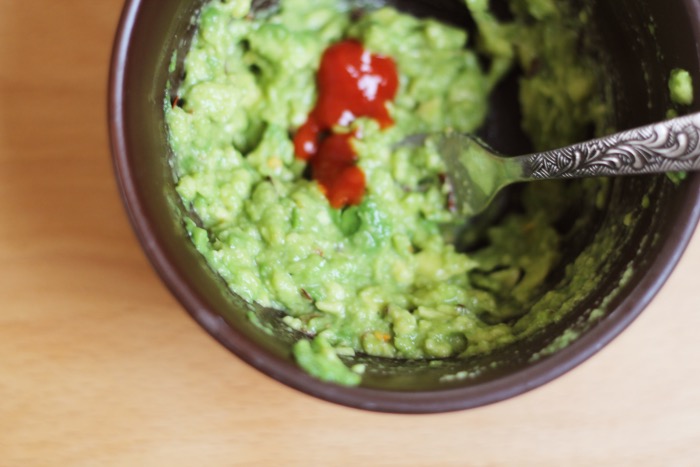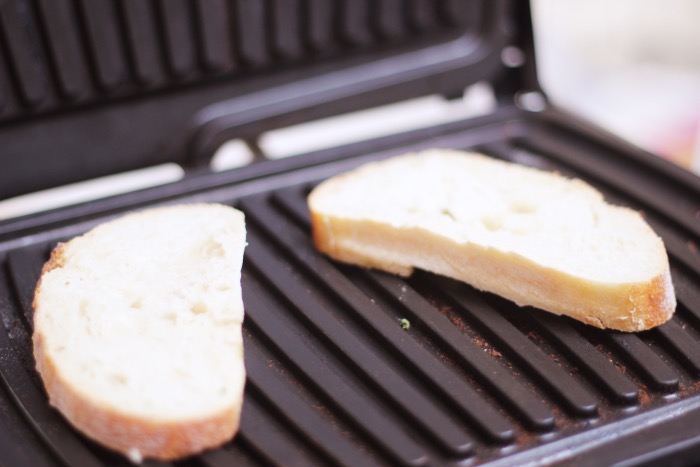 Broodjes op de grill 🙂 Het feest mag bijna beginnen.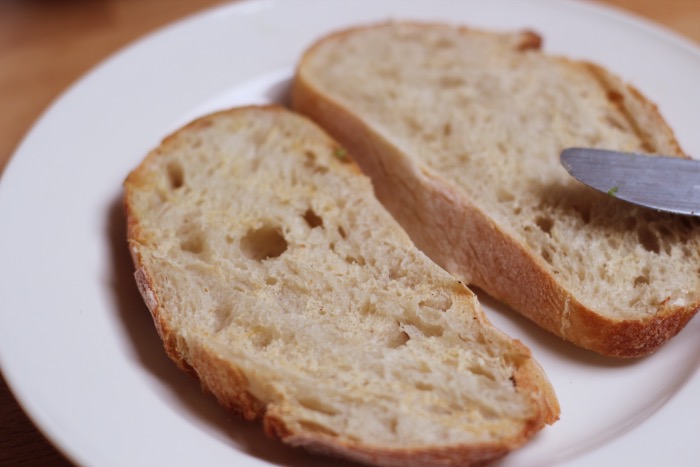 Je kunt wachten tot de broodjes wat afgekoeld zijn voor je ze gaat besmeren, maar ik had geen geduld meer.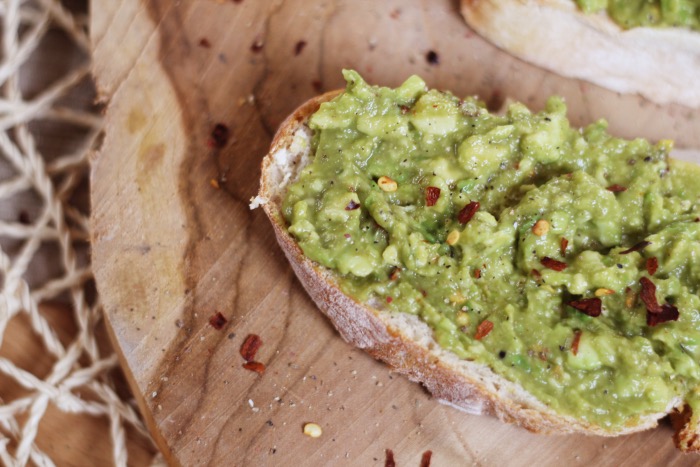 Jum! Als garnering kun je er nog wat extra chili vlokken en peper overheen doen. Maar als ik hier geen foto van zou maken, had ik dat dus ook niet gedaan. Het is al pittig genoeg.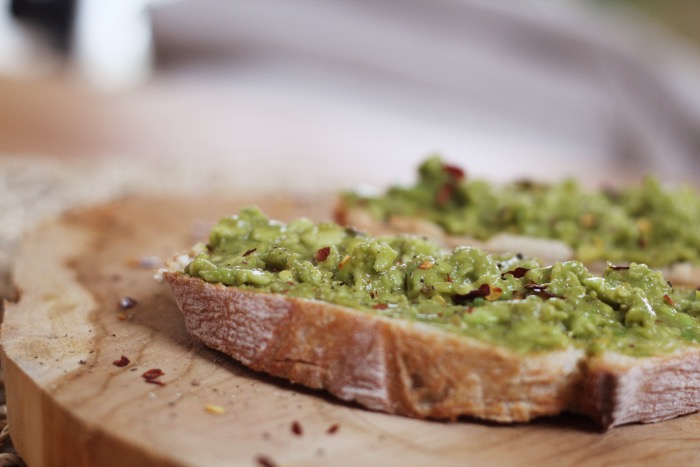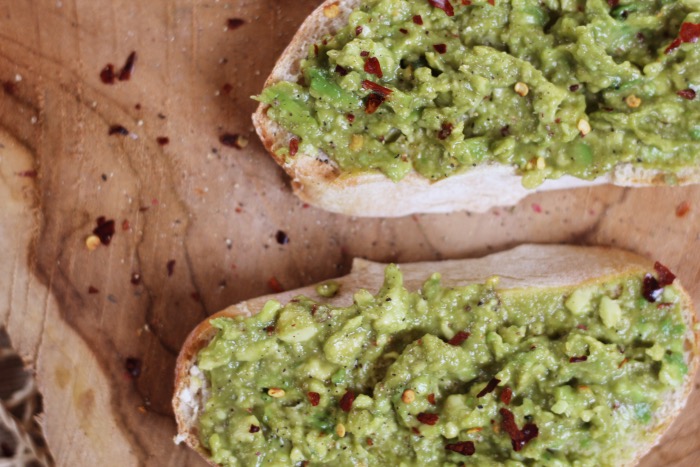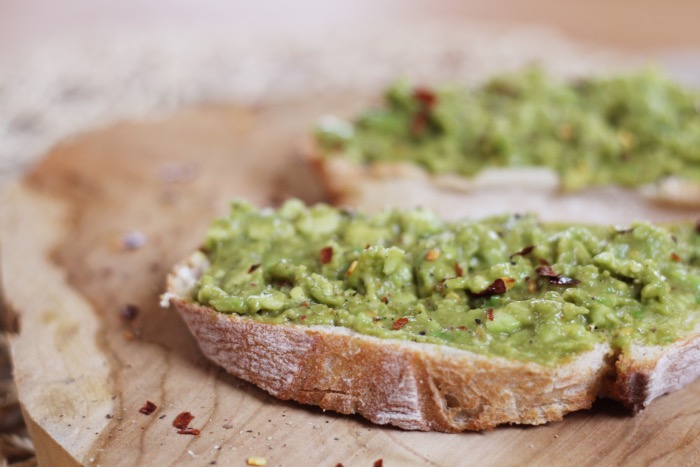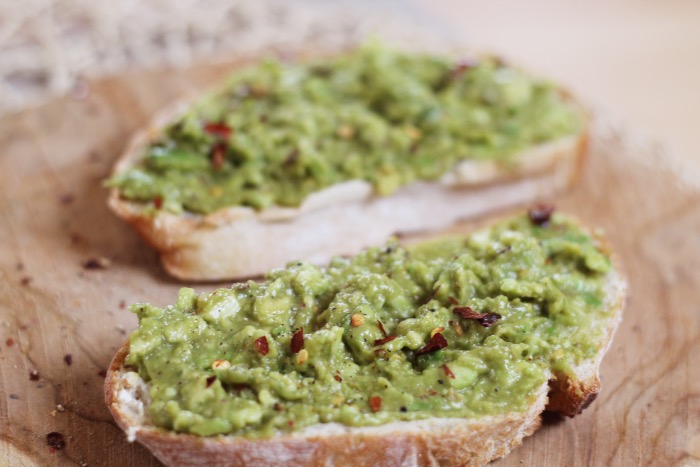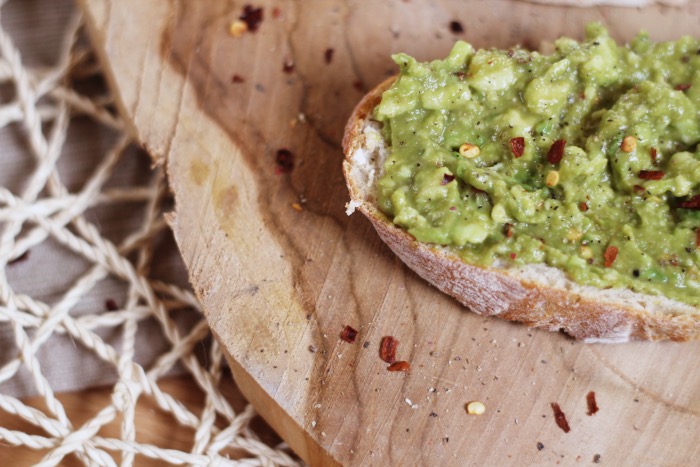 AANVALLEN!