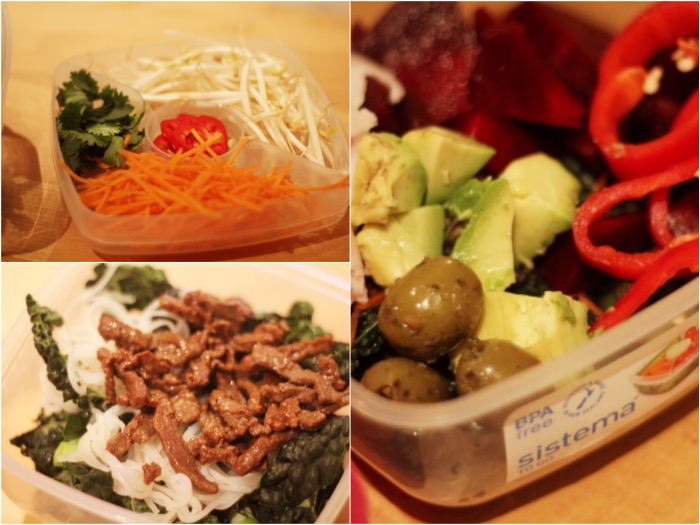 Lunchbox post! Het is een ietwat kleine post, maar omdat hij zo anders is dan de afgelopen tijd wilde ik hem toch al graag delen. Ik heb de lunchboxjes of 's avonds laat klaargemaakt of juist 's ochtends vroeg, komt erop neer dat de foto's gemaakt zijn in "het donker" met het licht aan thuis. Het eten wordt er naar mijn mening iets minder fotogeniek van, maar met een beetje verbeelding maken we er nog wat lekkers van! Haha 🙂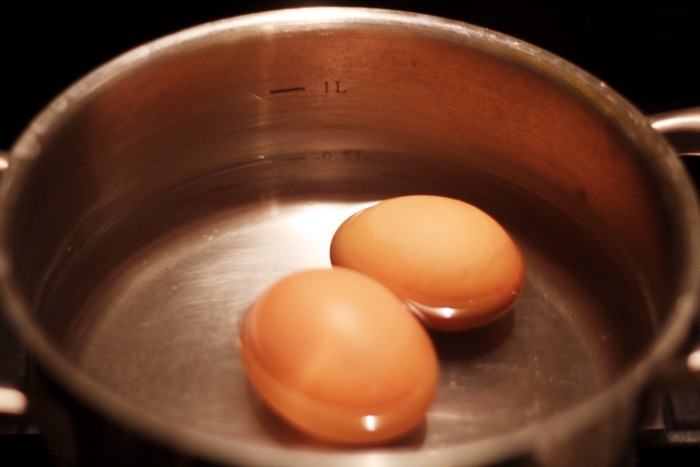 Als ik nog eieren heb, dan kook ik ze altijd en neem ik ze mee in een paar laagjes aluminium folie. Heel handig dus, als je ineens honger krijgt. Zo'n ei vult mij enorm. En niet te vergeten: Eiwitten!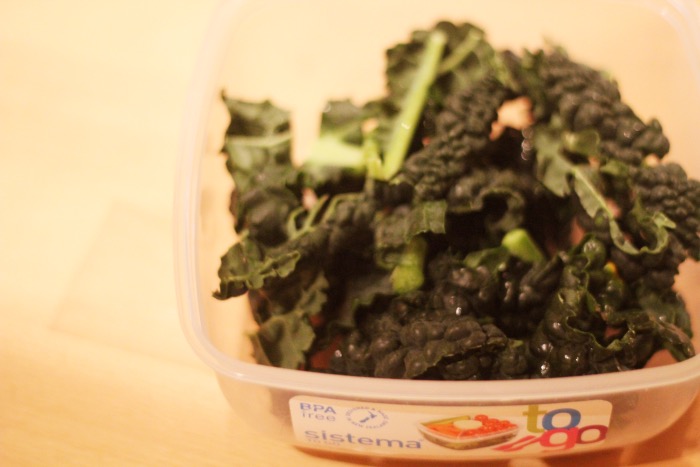 Ik dacht dus dat ik grof gesneden boerenkool had gekocht. Blijkt het palmkool te zijn. Had ik nog nooit van gehoord. Anyway, het behoort tot de donker groene bladgroentes; dus bomvol vitamines en mineralen!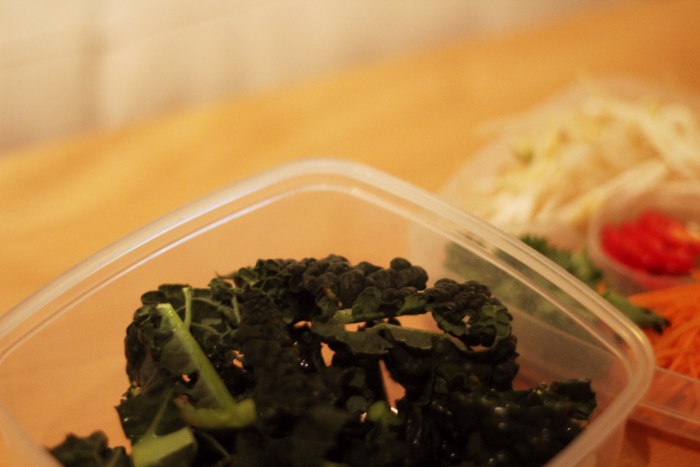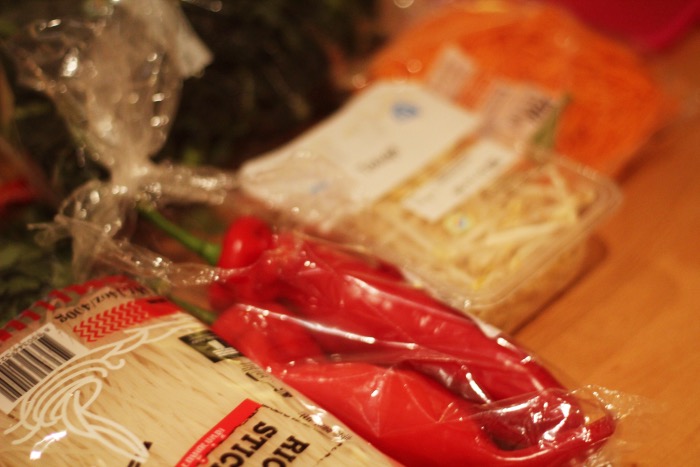 De Aziatische vibe..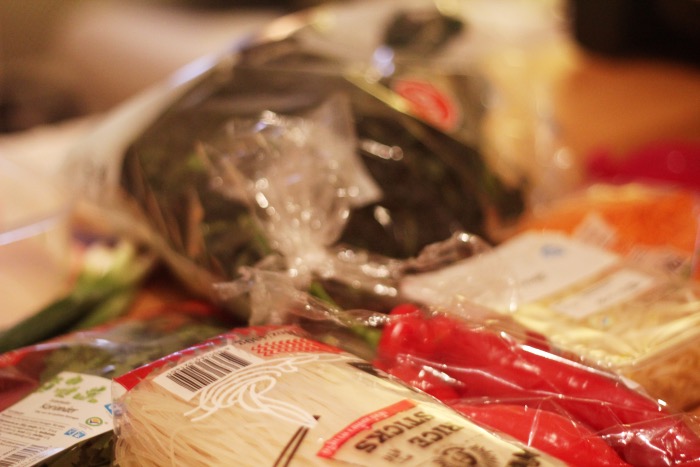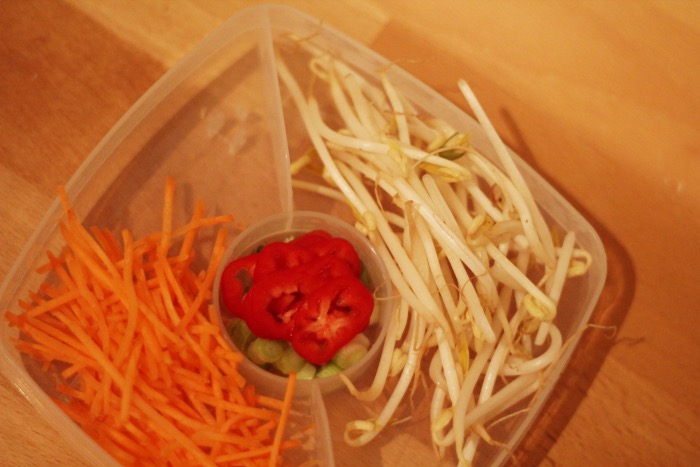 Sistema bakjes zijn echt mijn favoriet. Online kun je ze hier verkrijgen. En offline heb je ze tegenwoordig overal, van V&D tot de Albert Heijn. Bosuitjes, paprika, wortel en taugé.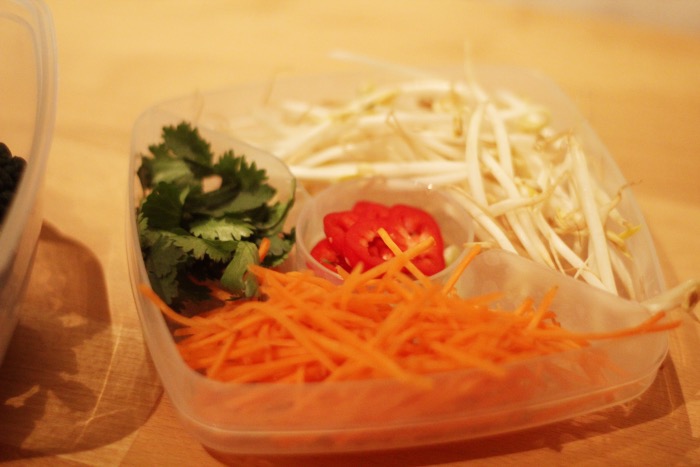 Koriander erbij. Handig dat dit dus in een aparte "verdieping" zit, zodat het niet helemaal drapperig wordt van het vlees dat onderin komt.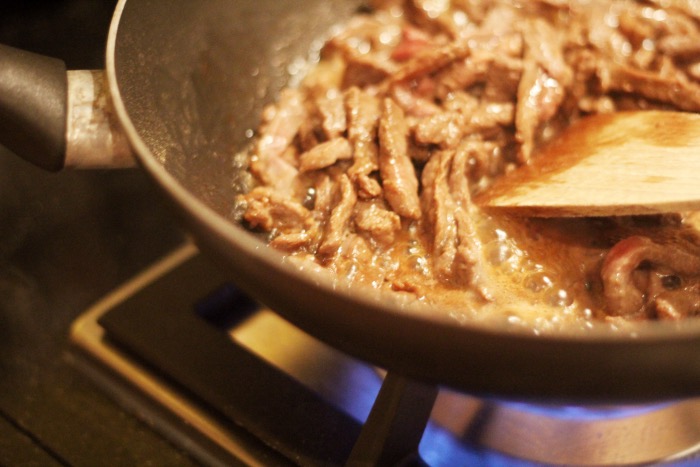 🙂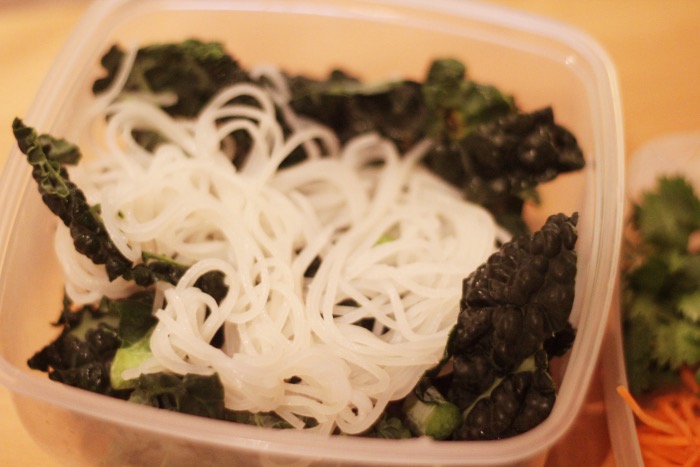 Ik verlangde zo naar rijstnoedels!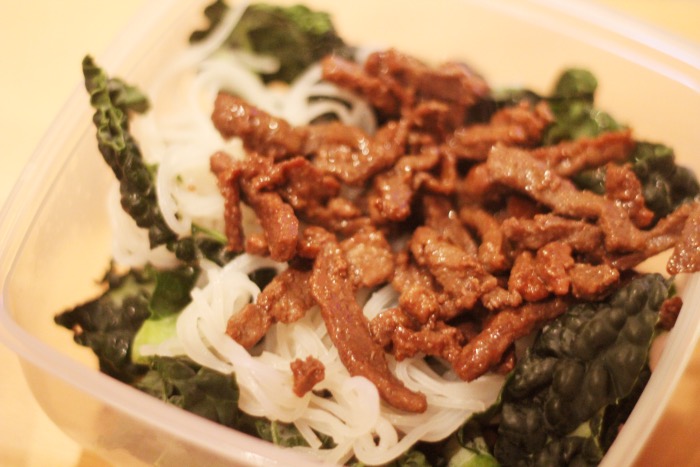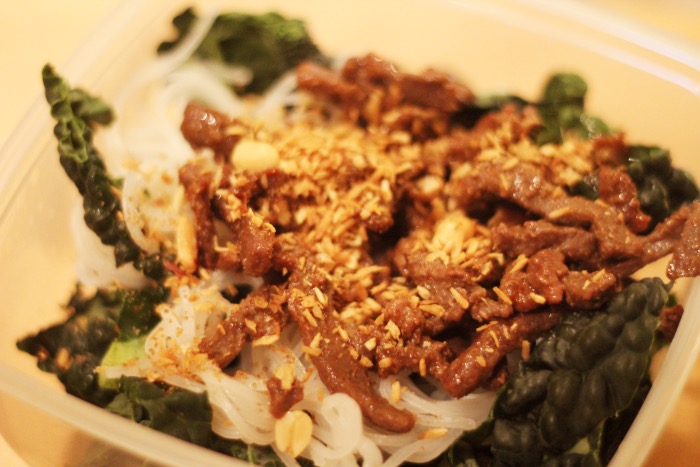 Nog een pinda/kokos/ui mengsel er bovenop. Vraag me niet wat het is, ik heb het ooit gekregen en gebruik het bij Aziatische gerechten.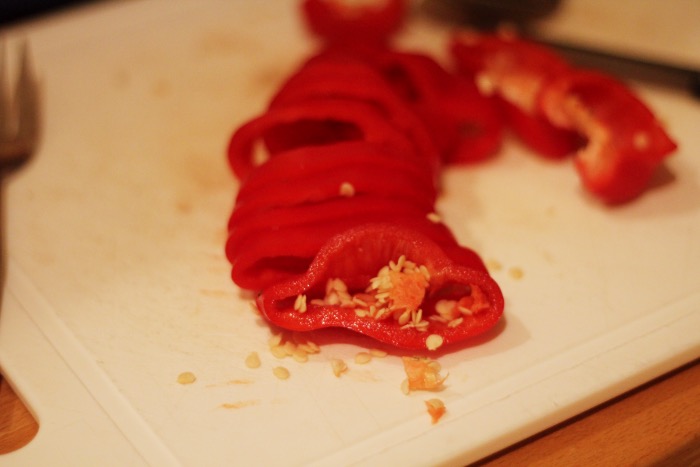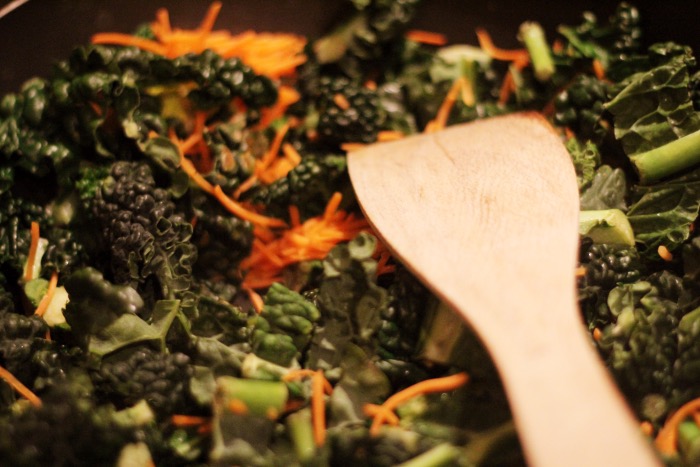 In deze lunchboxjes gebruik ik weer palmkool, maar wok ik het samen met de wortel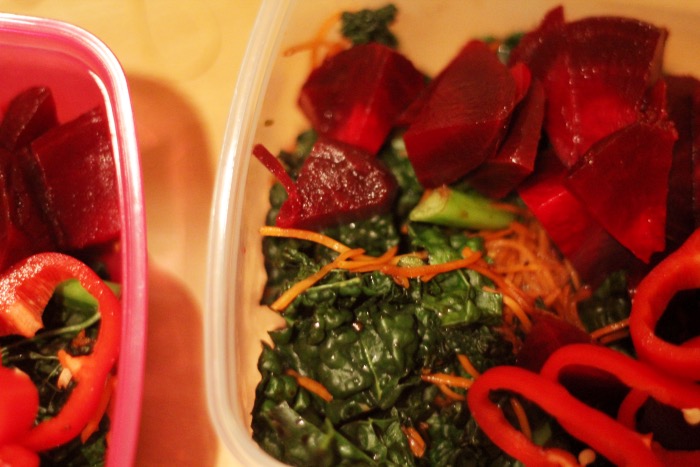 Dat gaat onderin, paprika erbij, rode bieten erbij.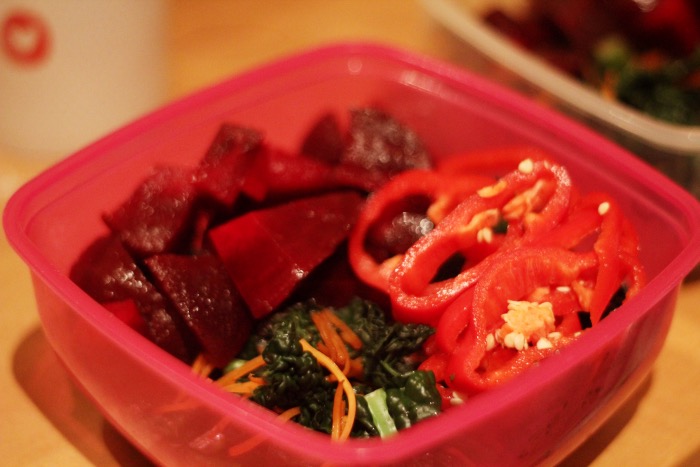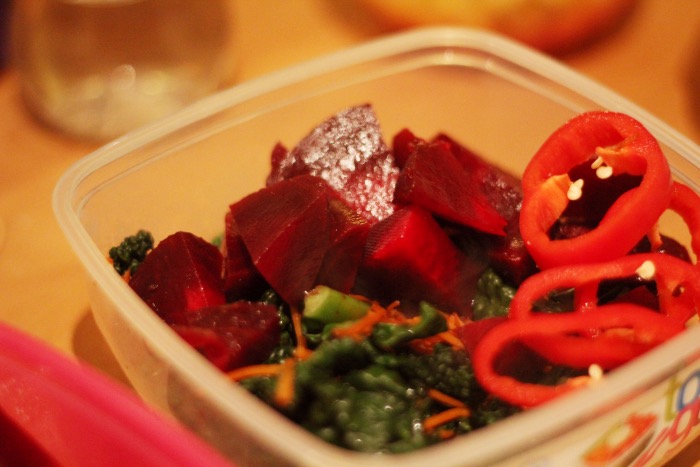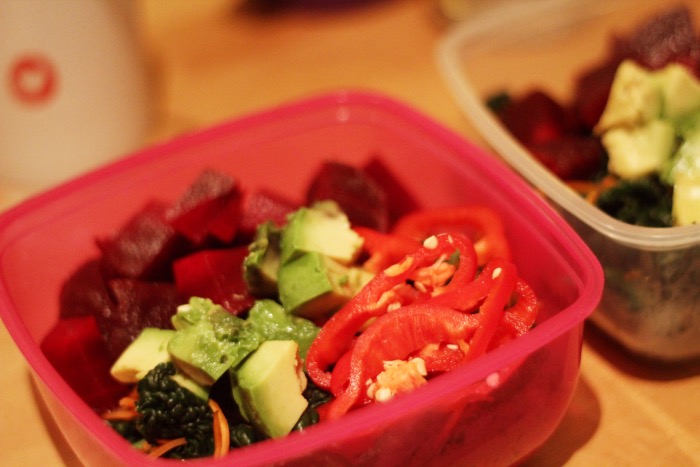 Ik verdeel alles over twee bakjes. Avocado had ik nog over.. Jaja, de restjes gaan er allemaal doorheen.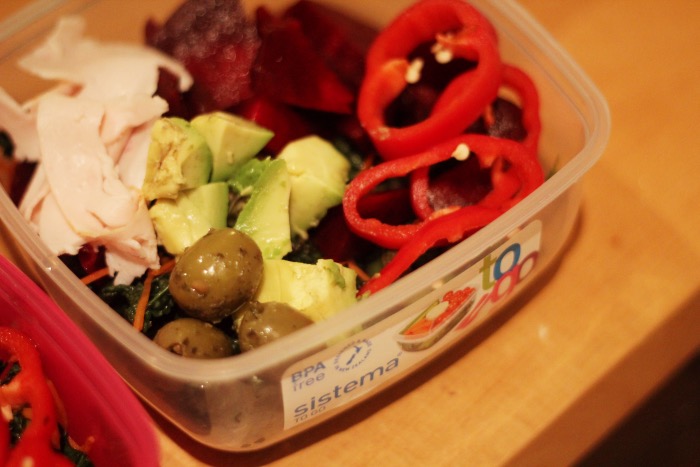 Olijven en kipfilet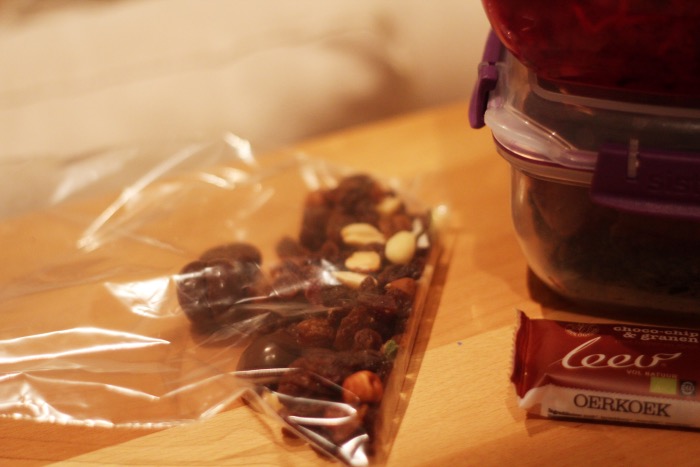 Nog een zakje noten, rozijnen en laatste losse chocolade pepernoten haha. En nog een oerkoek van Leev. Niet per se iets wat ik zou kopen, maar ik heb het gekregen, dus dan gooi ik het gewoon in mijn tas.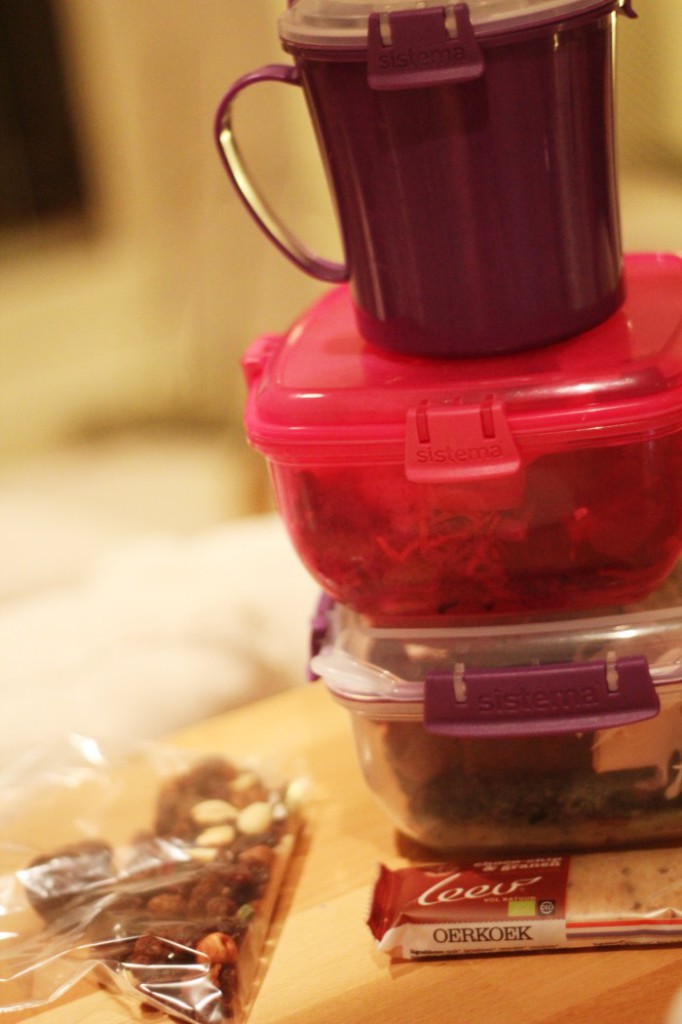 Ready!