Het leek me niet echt een boeiend recept, tot ik het ging proberen. En nog een keer en nog een keer. Wow! Dat zoiets zo simpels, zó lekker kan zijn! Banaan met kaneel uit de oven! Ik heb er een paar variaties op gemaakt die ik van plan ben uit te breiden. In ieder geval krijg je wat inspiratie om te variëren met dit heerlijke recept. 
Wat heb je nodig voor 1 persoon?
1 banaan
theelepel citroensap
kaneel (zoveel je wilt)
De overige opties zie je terug in de foto's, de basisingrediënten zijn de bovenstaande. Oja, het is wel lastig om dit mooi op de foto te krijgen moet ik zeggen. Neemt niet weg dat de smaak heerlijk is 😉
Verwarm de oven vast voor op 180 graden Celsius.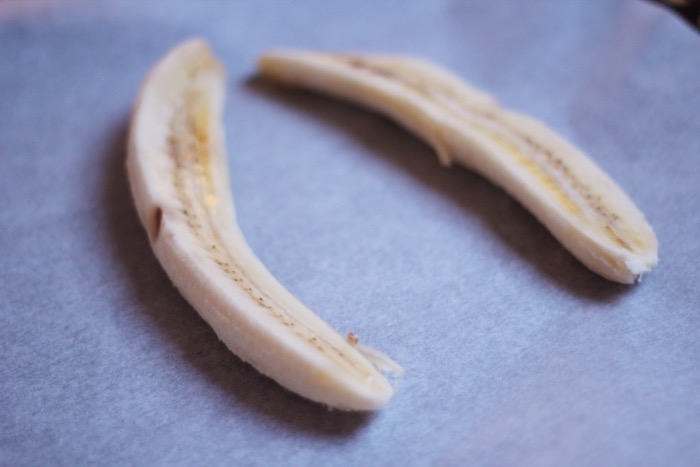 Snijd je banaan door midden en leg deze op de ovenplaat bedekt met een bakpapiertje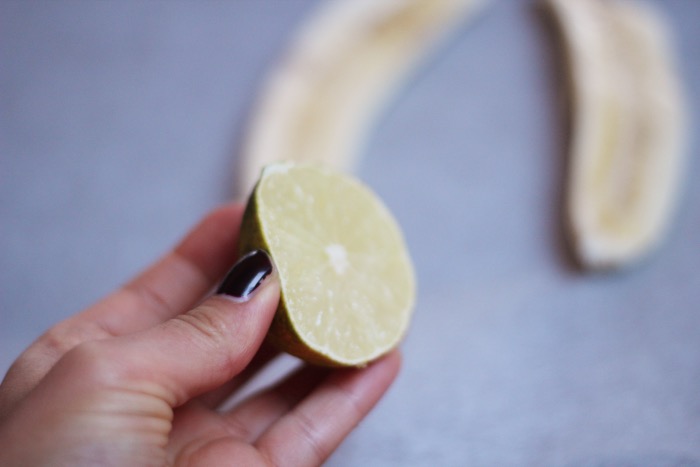 Hier besprenkel je wat citroen of limoensap over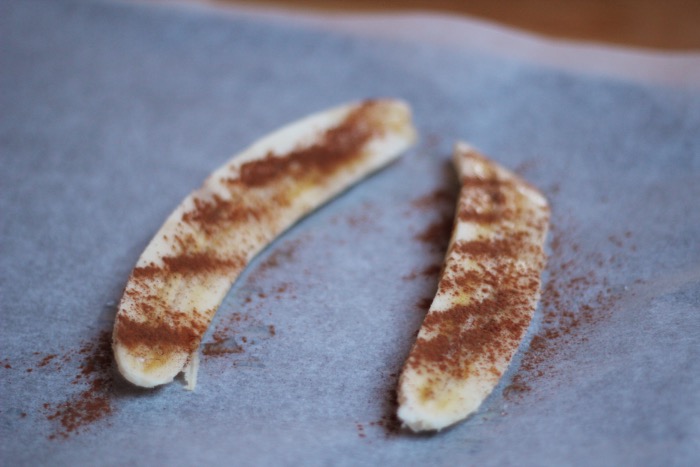 Ga los met de kaneel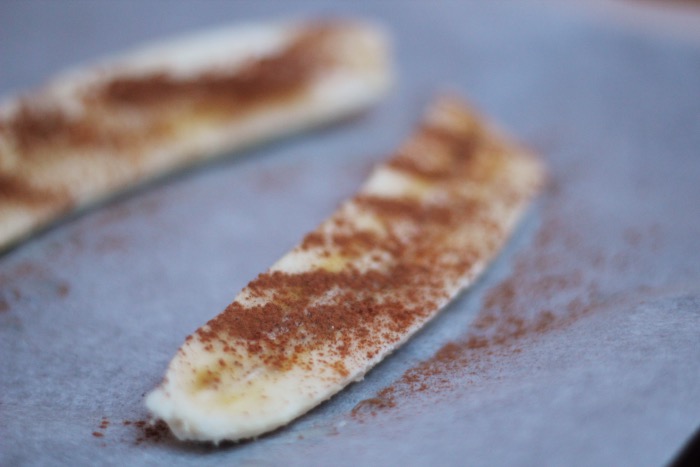 Plaats dit in de oven voor zo'n 10 tot 15 minuten, hoe langer in de oven hoe zachter de banaan.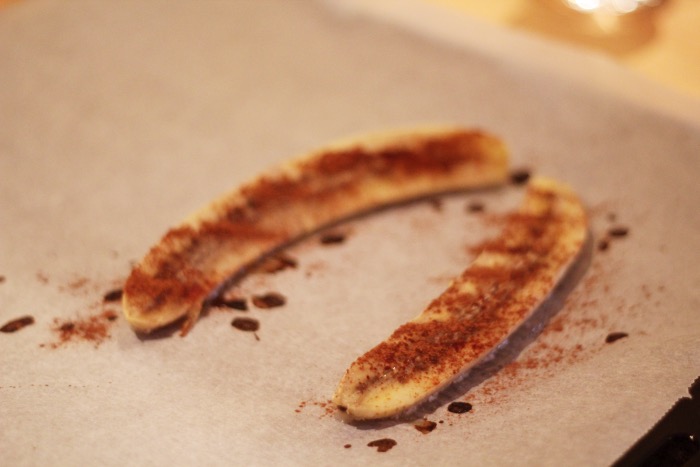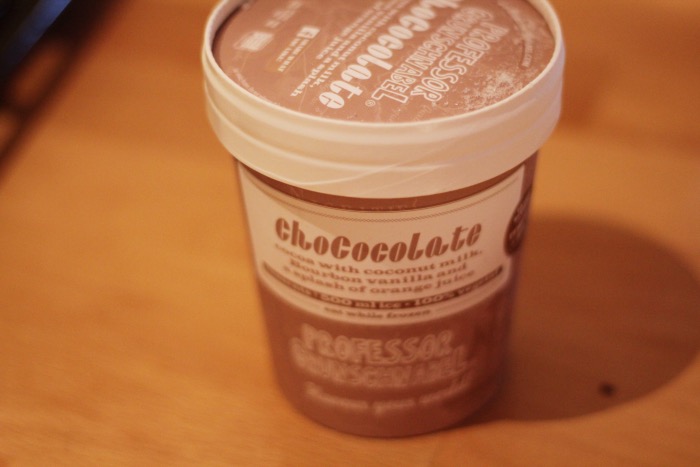 Ik wilde er ijs bij, gewoon omdat het vet lekker is. dit ijs is gemaakt van kokosmelk en bevat dus geen koemelk, dat was het proberen waard want hij was echt heerlijk! En zo'n 135 kcal per 100ml wat écht heel weinig is voor roomijs, maar echt! Gemiddeld roomijs bevat zo'n 250 kcal per 100 ml. Dus, reken maar uit wat het verschil is. Oja, gewoon bij de Albert Heijn te vinden.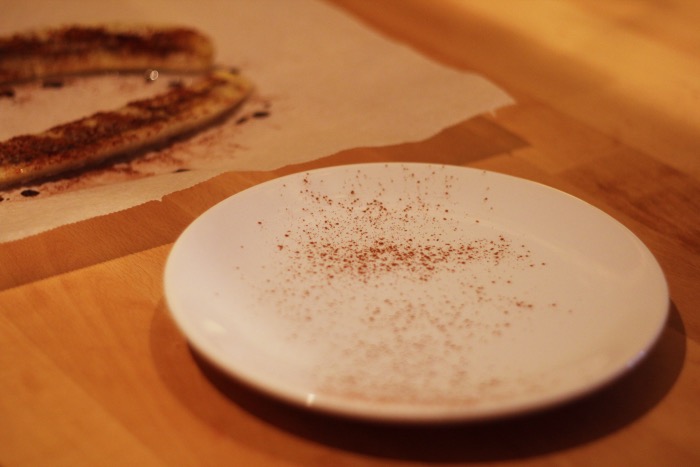 Bord een beetje opmaken met kaneel.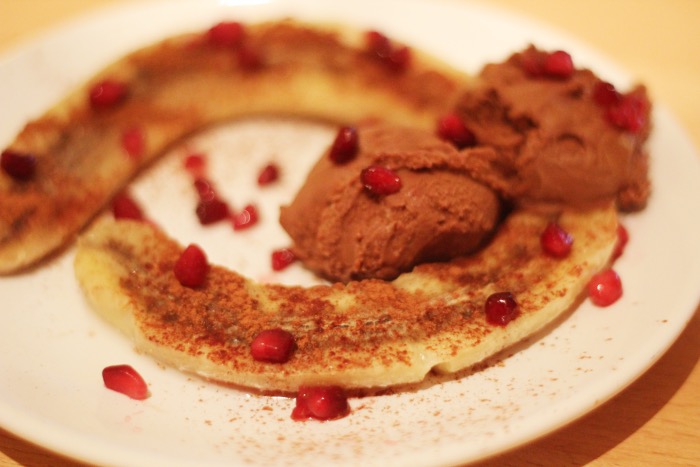 Ik heb er twee bolletjes ijs en wat granaatappelpitjes (diepvries) bij gedaan. Dit recept is oorspronkelijk afkomstig van een YouTube video die ik zag van Mimi Ikonn.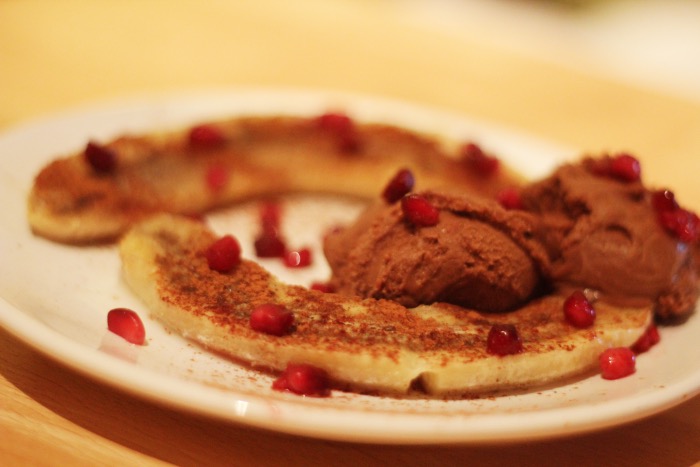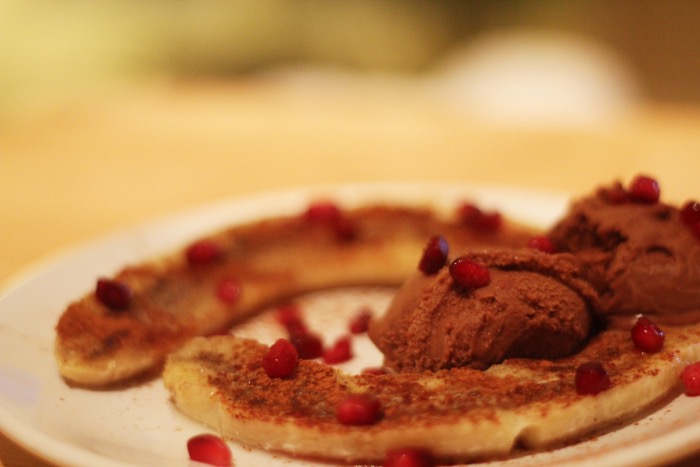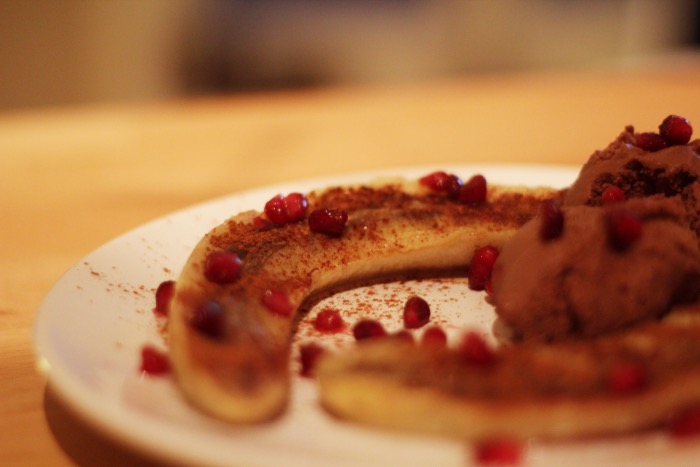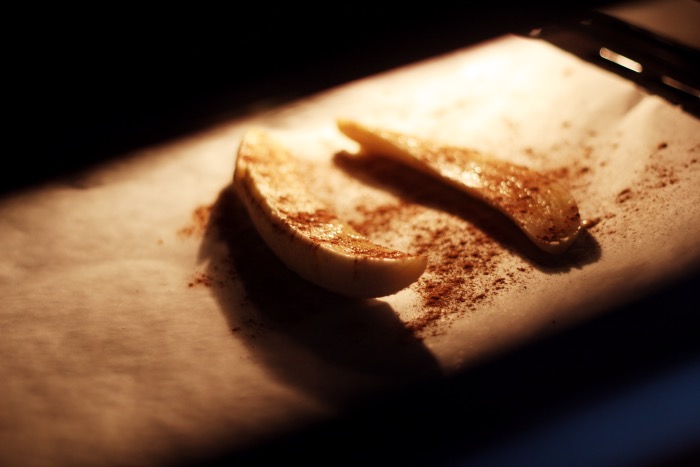 Daar gaan we, een tweede keer!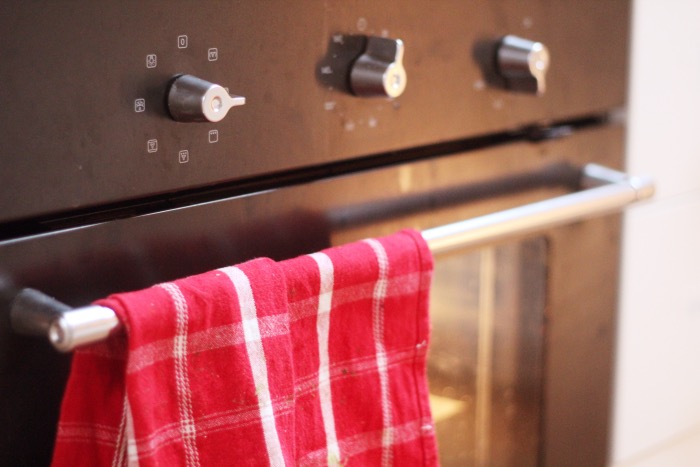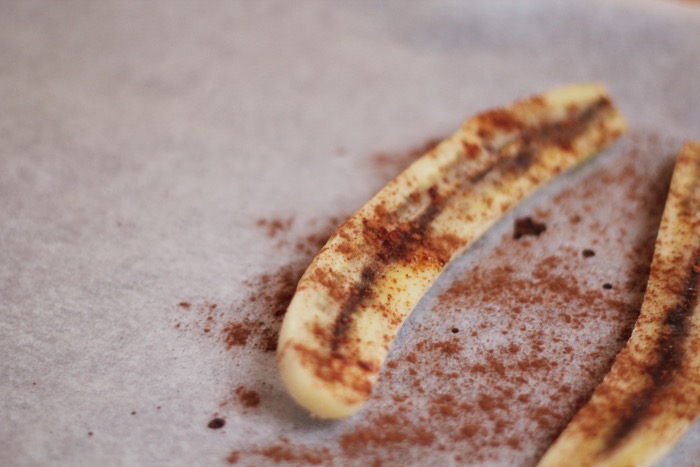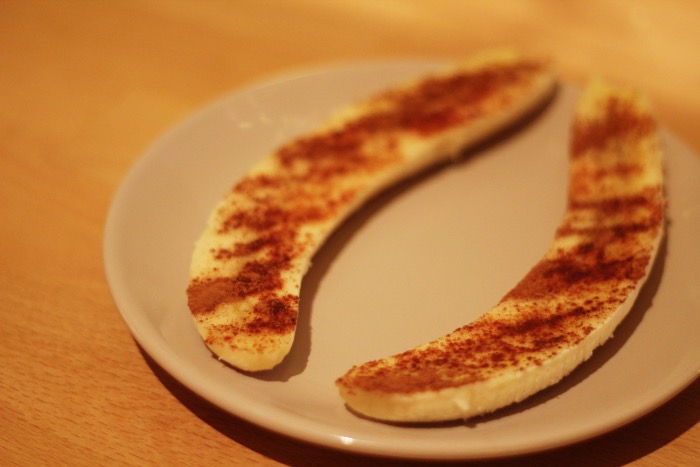 Deze keer heb ik de banaan niet al te lang in de oven gelaten, gewoon om eens te kijken hoe dat zou smaken omdat hij minder zacht is. Ik ben fan van beide, ben ik achter gekomen 🙂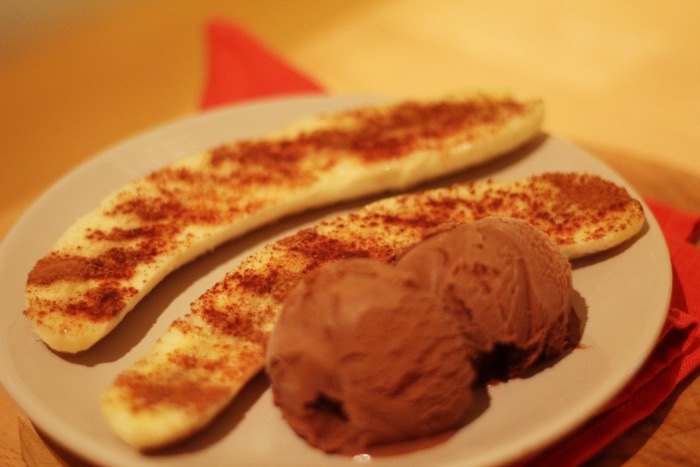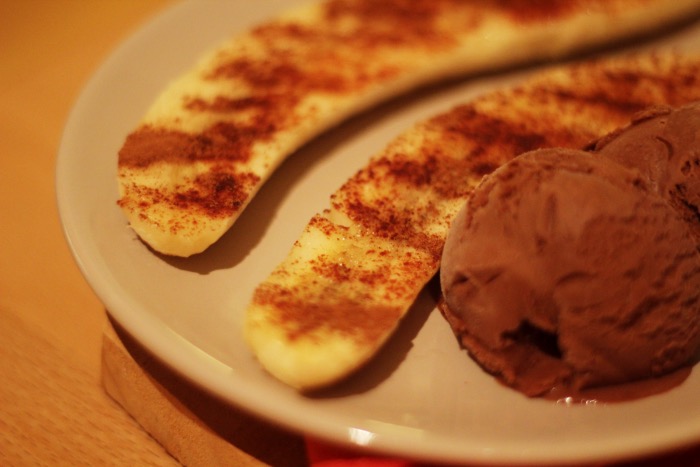 Simpel en lekker!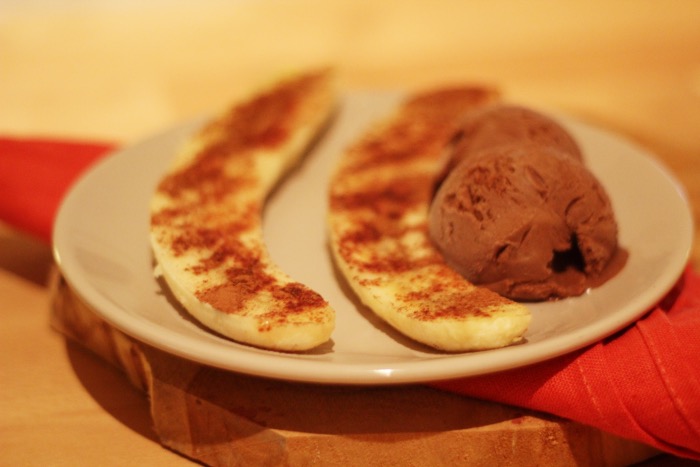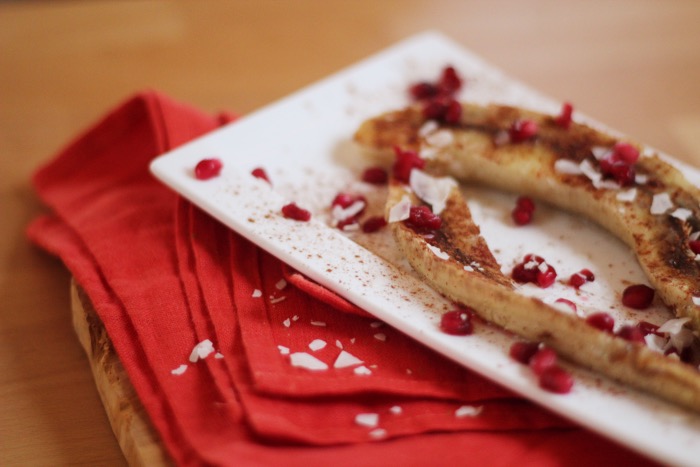 Fancy poging 3! Deze banaan had ik wel helemaal zacht laten worden waardoor het moeilijk wordt om het van de ovenplaat te verplaatsen naar het bord. Een beetje een bende waarna het ook nog eens op de foto moet..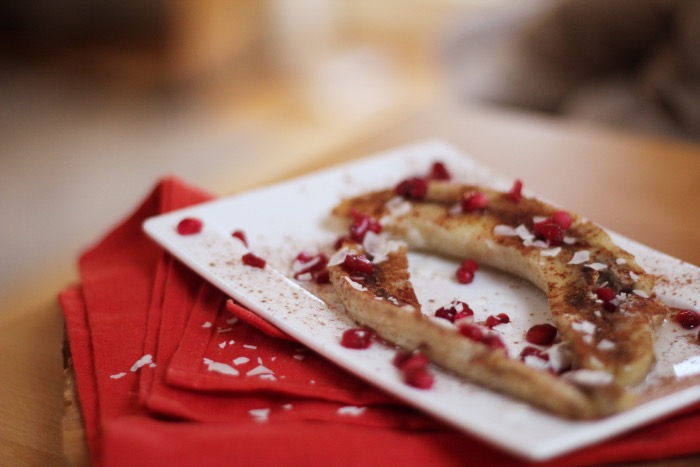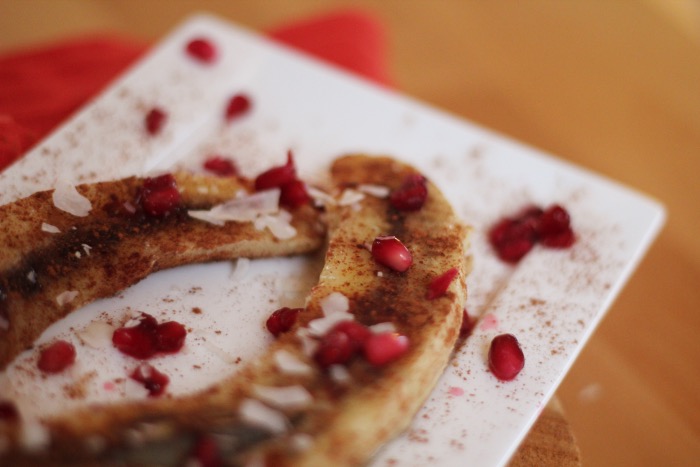 Maar lekker dat het is! Enjoy! 🙂
Bewaar, Like, Tweet of Pin!