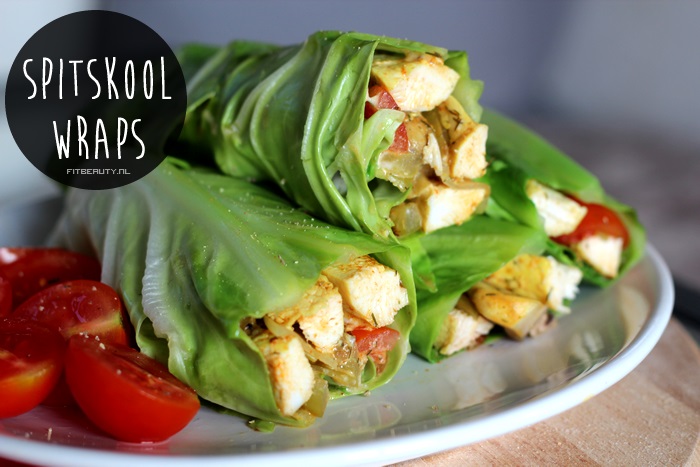 Ik wilde al heel lang een recept plaatsen waarbij het brood van de wraps vervangen wordt door sla/kool bladeren omdat ik het een geniale vervanging vindt voor een wrap. Ik eet zeker ook af en toe wraps, maar voor een balansdagje bijvoorbeeld, komt dit ook wel goed uit! Dit zijn wraps van spitskool!
Wat heb je nodig voor 2 wraps?
Eigenlijk wat je zelf maar wilt qua vulling, zolang je maar twee spitskool bladeren hebt. Flauw hé?
Ik heb gebruikt:
100 gram kipfilet (er was wat over)
1 ui
100 gram champignons
cherry tomaten
magere kwark
peper, zout, dille, paprika poeder, kerrie poeder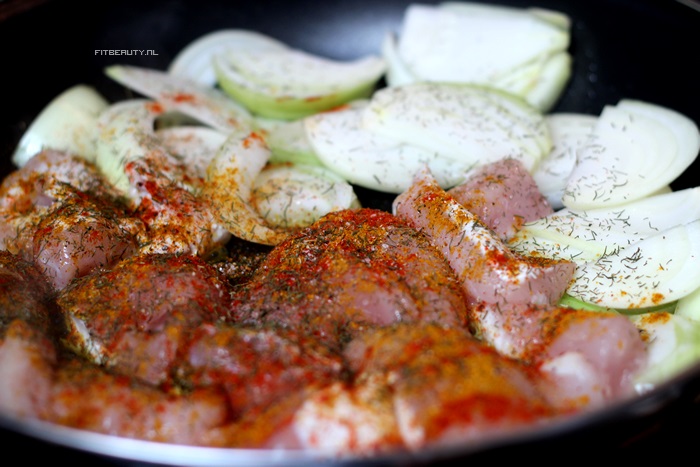 Ik houd van héél erg gekruid eten. Dus ik ga altijd helemaal los! De kip bakken in wat boter of olie met de uitjes erbij die in ringen of halve ringen zijn gesneden.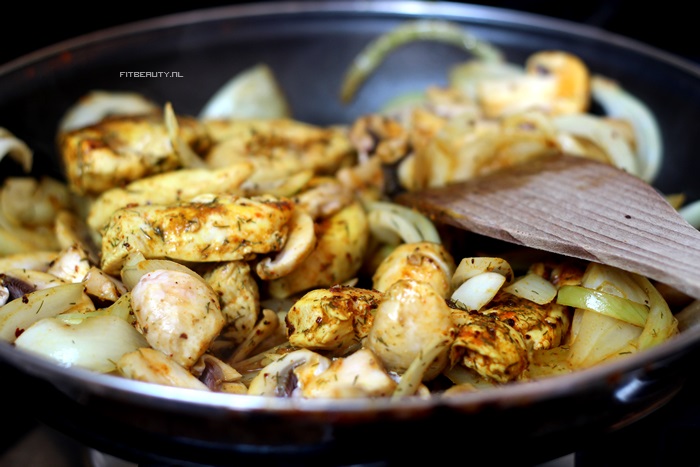 Als de kip goed wit is geworden, meng ik het geheel. Ik houd de kip in eerste instantie aan één kant van de pan tot ik zeker weet dat elk deel goed doorbakken is voordat ik het ga mengen met de andere ingrediënten. Op dit moment doe ik ook de champignons erbij.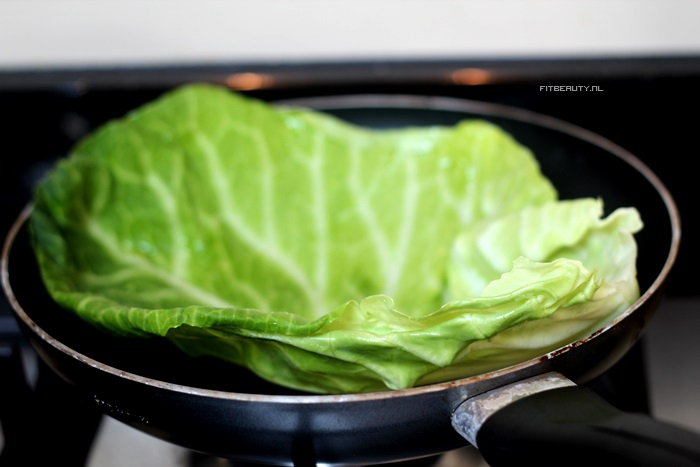 Maar hoe krijg je die spitskool nou in de vorm van een wrap terwijl deze best stug is? Was het blad eerst en plaats hem dan in een pan, zonder olie/boter. Zet het vuur middelhoog en draai af en toe het blad om. Je zult merken dat het blad steeds "zachter" begint te worden.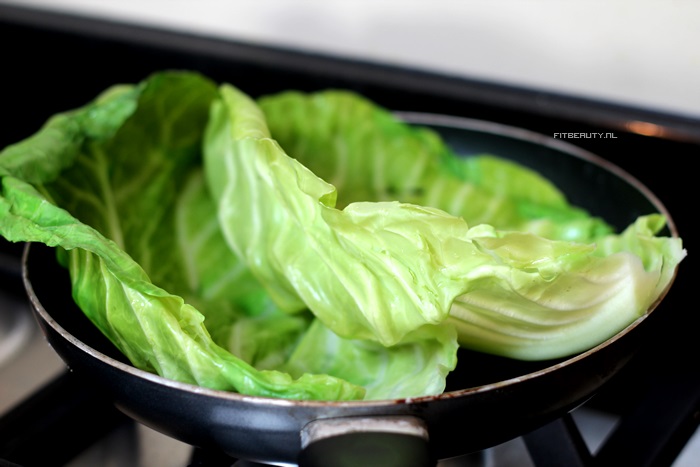 Twee tegelijk als je geen geduld hebt. Na zo'n 6 à 7 minuten kun je het vuur uitzetten. Laat de bladeren nog wel in de pan liggen voor een minuutje, want dan worden ze echt goed flexibel.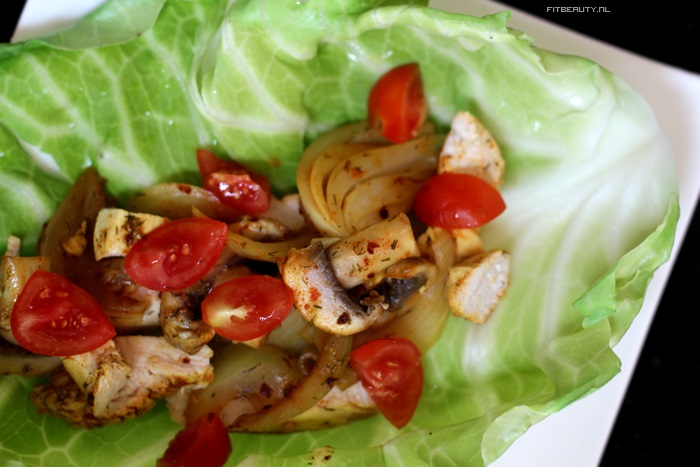 Tijd om te vullen! Heel simpel.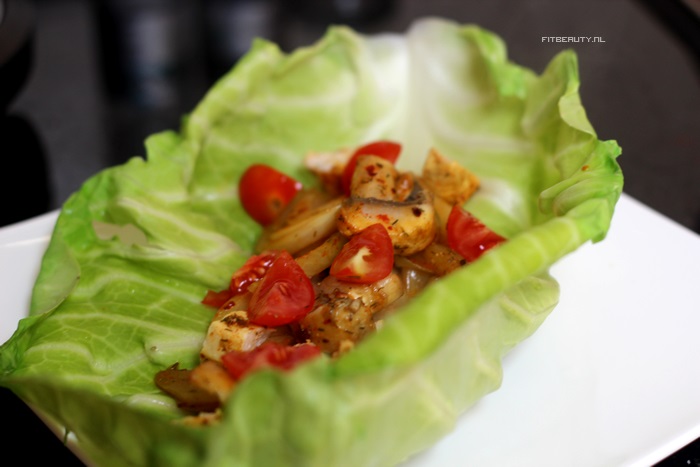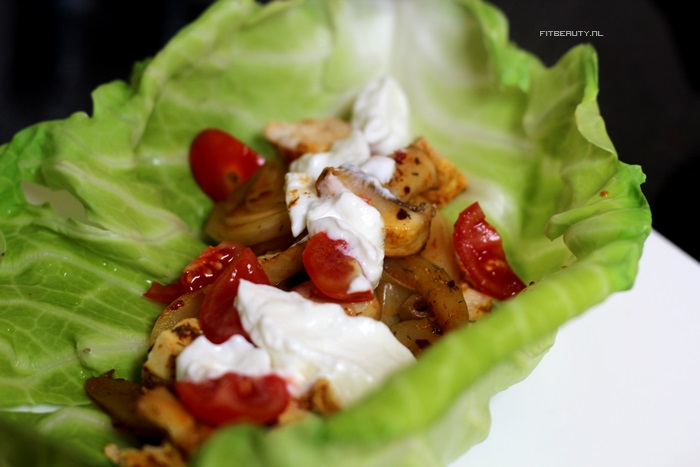 Ik heb er een beetje kwark overheen gedaan, voor een frissere smaak.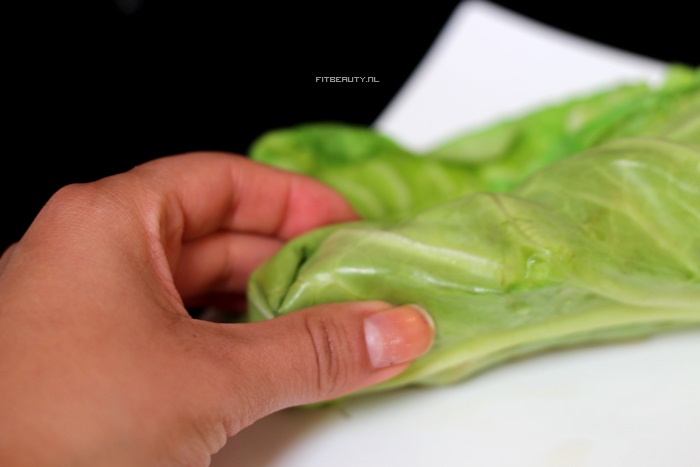 De kant die niet vast zat aan de steel kun je gemakkelijker dichtvouwen, zodat één kant in ieder geval mooi dicht is.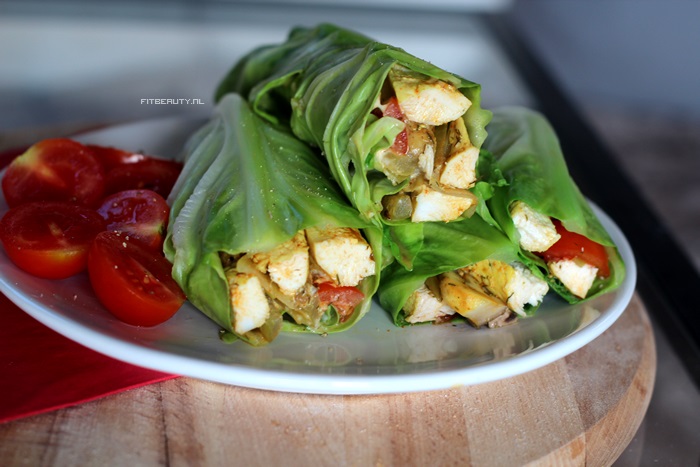 Door midden snijden geeft een leuk effect! En maakt het ook makkelijker om te eten aangezien een spitskoolblad toch best groot is.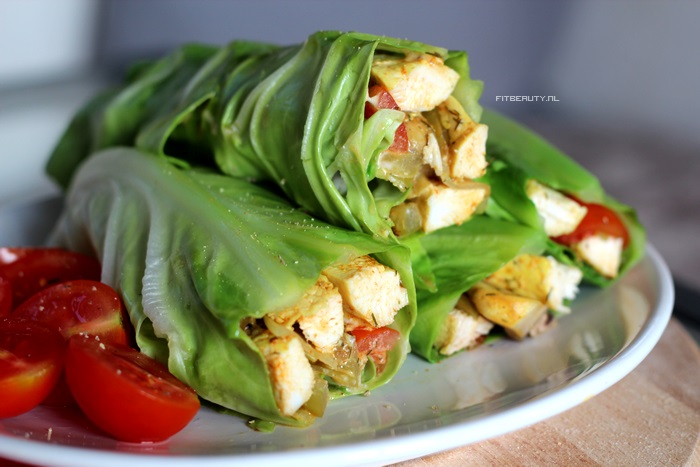 Smakelijk!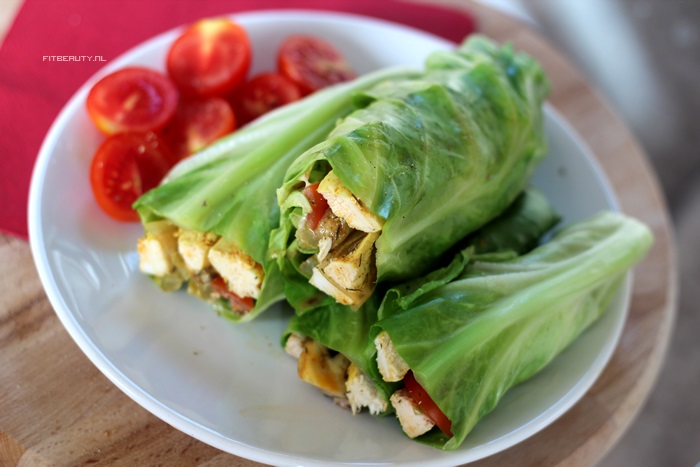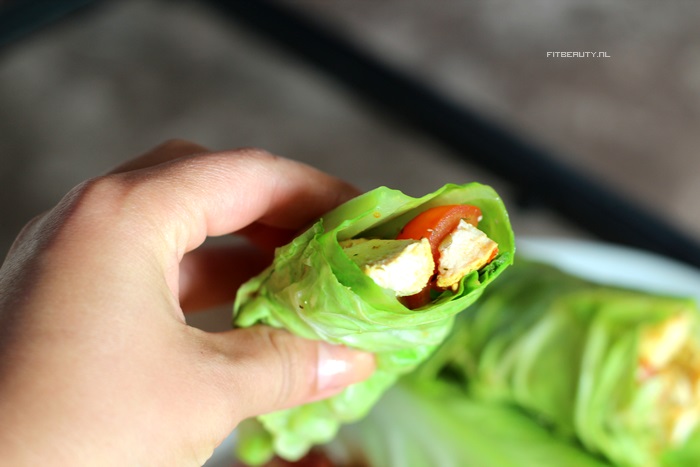 Ik ga nu echt even mijn nagels lakken, voelt zo naakt op die foto's zonder nagellakkleur..