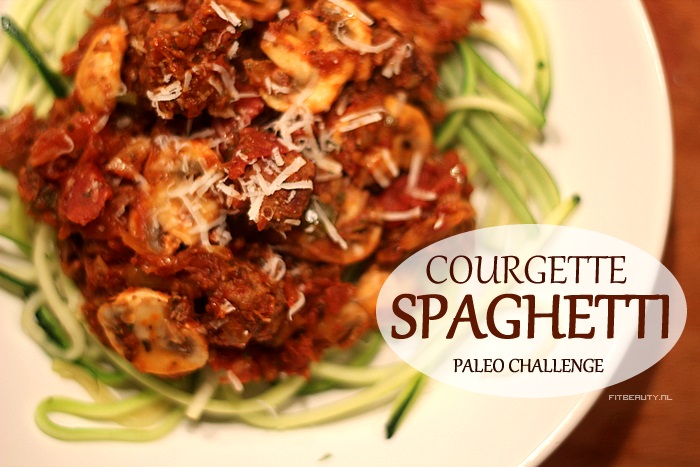 Jullie wilden graag het recept en daar is het dan! Ik had al een soortgelijk recept, en dit is weer een supersimpele variant. Maar misschien toch het delen waard! Helemaal paleo 🙂 
Wat heb je nodig voor twee grote porties?
3/4 courgette
100 – 150 gram gehakt of 1 tartaar
2 uitjes
2 tomaten
1 teentje knoflook
roomboter om in te bakken
champignons (hoeveelheid die je zelf wilt)
kruiden: peper, zout, oregano, paprika poeder en chili vlokken
parmezaanse kaas als garnering (optioneel)
Om zelf de tomatensaus te maken; prik je met een vork een paar gaatjes in de tomaten en doe je deze in de voorverwarmde oven (180 graden Celcius) voor 50 – 60 minuten. Check af en toe even of alles goed gaat. Je kunt er een klein beetje boter bovenop doen voordat je ze in de oven zet, maar dit hoeft niet.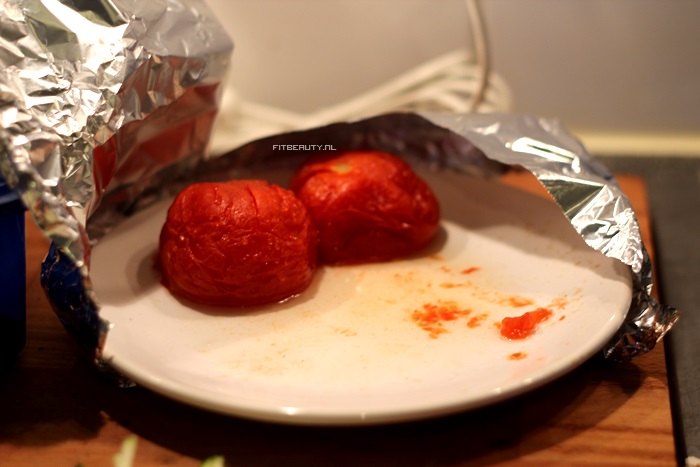 Ik had dit enkele dagen geleden gedaan en de tomaten in de koelkast bewaard.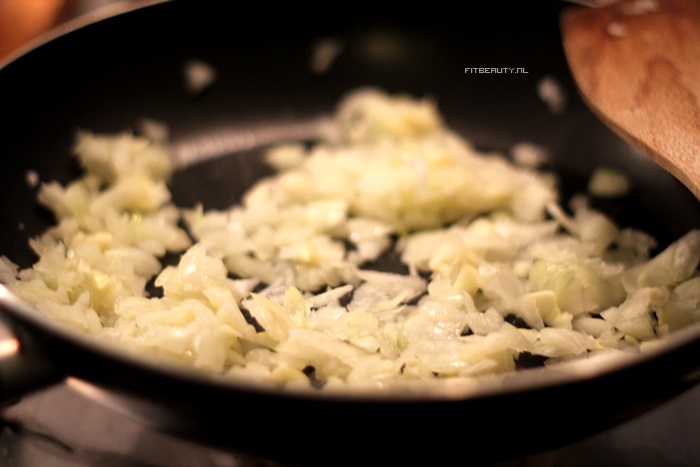 Bak de uitjes en de knoflook in wat roomboter in een koekepan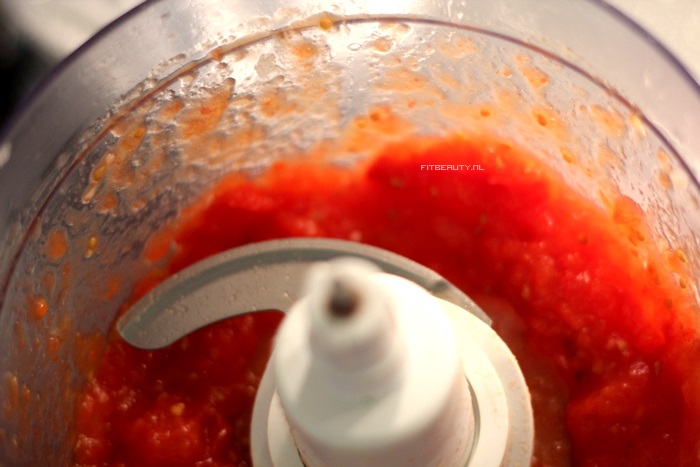 Doe de tomaten ondertussen in de keukenmachine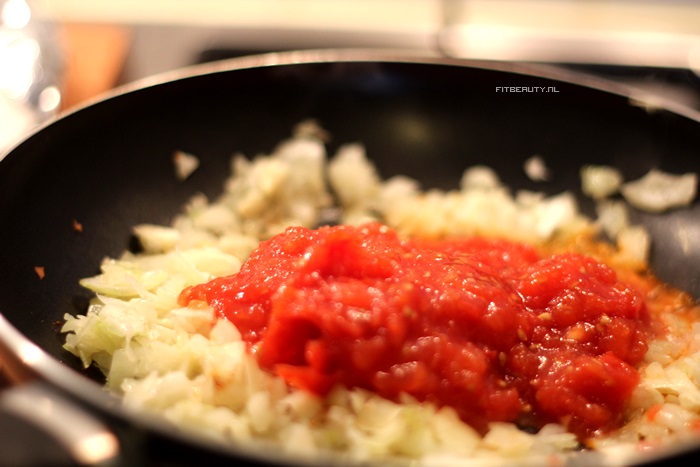 Als de uitjes glazig zijn, kun je je tomatenmengsel toevoegen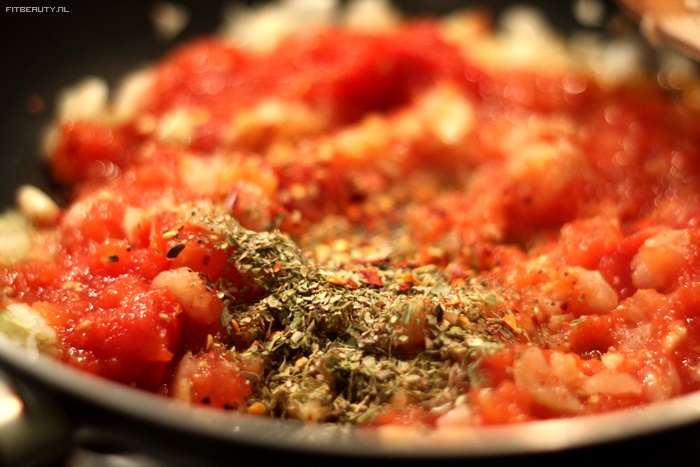 Lekker veel oregano, peper, zout en chili vlokken erbij!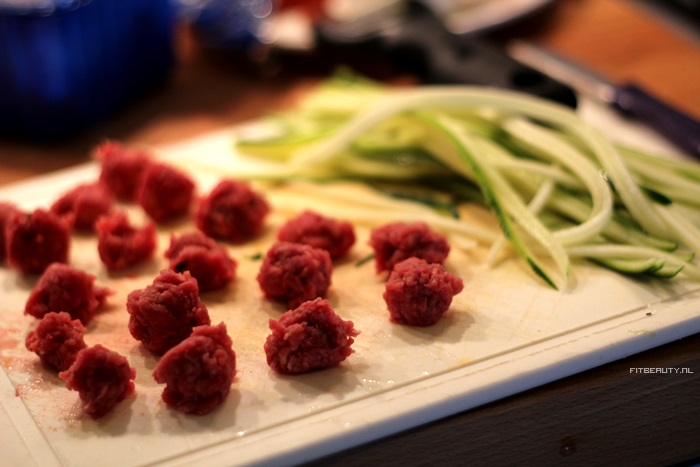 Ik heb een tartaartje gebruikt, deze heb ik losgetrokken in kleine bolletjes. Ondertussen heb ik met een julienne peeler/schiller een halve courgette geschild.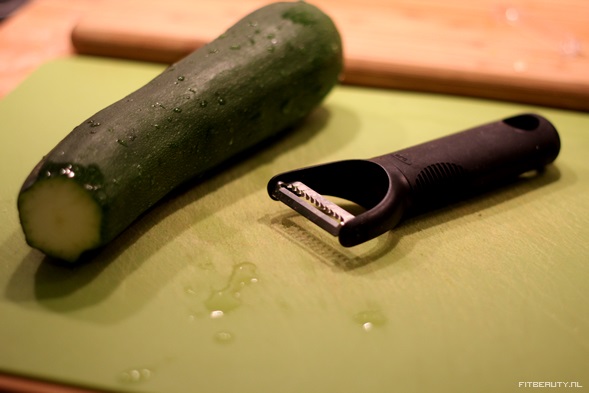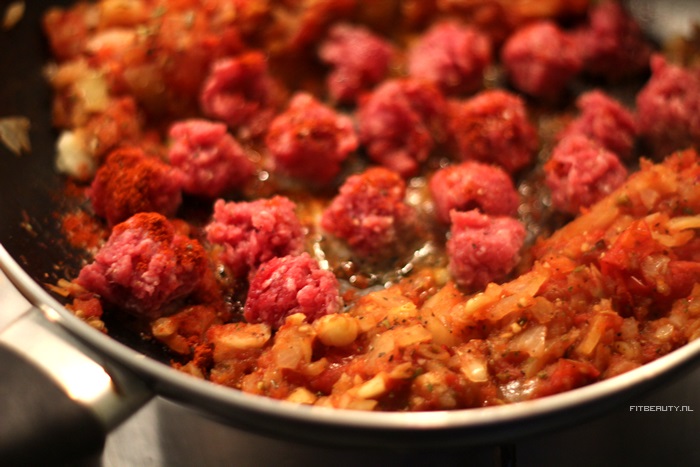 Ik heb in het midden van de pan een "opening" gemaakt zodat de tartaartjes daar goed gaar konden worden. Lekker veel paprika poeder, peper en zout op de balletjes gedaan.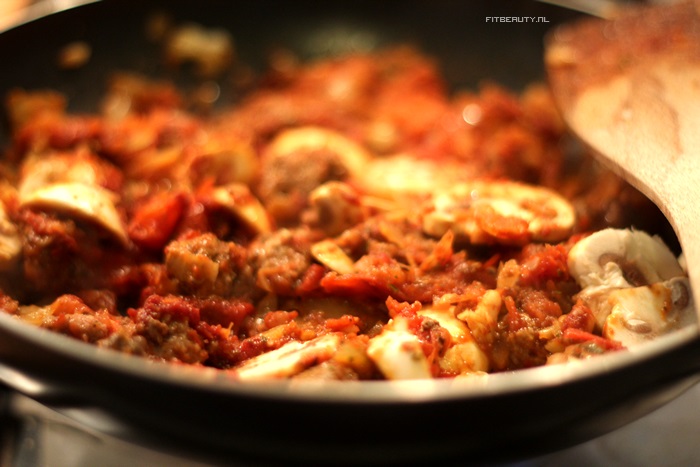 Zodra de balletjes gaar zijn kun je ze erdoorheen mengen en de champignons erbij doen.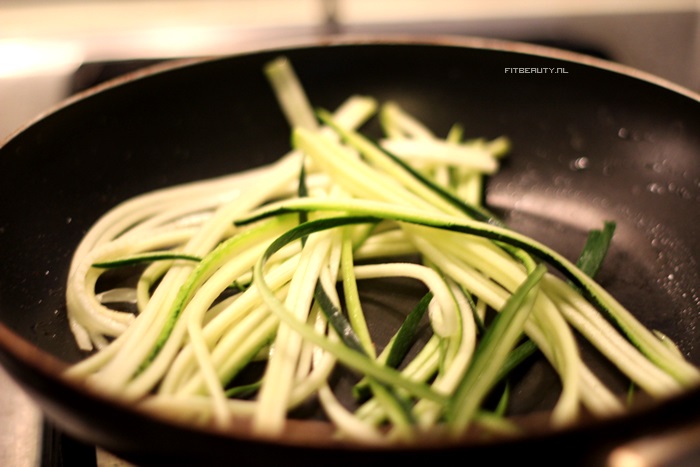 De courgette heb ik kort in een pan gebakken. Zonder olie of boter, gewoon even "verwarmen" zodat ze wat soepeler werden.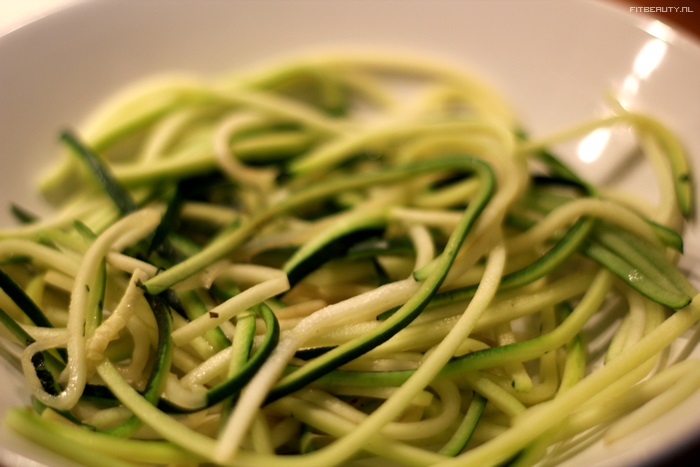 Tijd om het bord op te maken! Eerst de "spaghetti"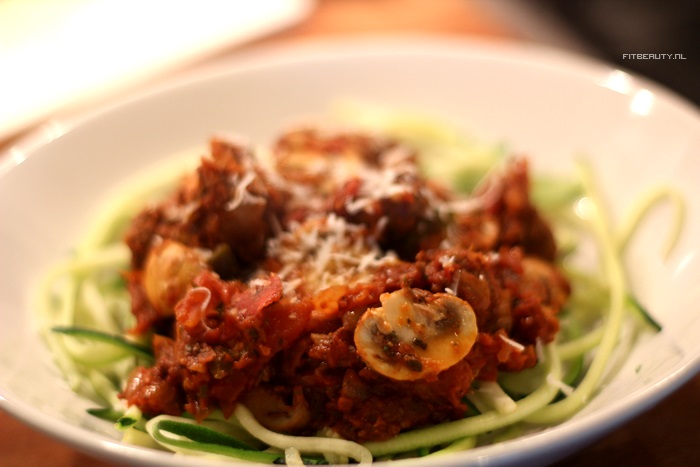 Dan de tomatensaus met balletjes! 😀 En wat parmezaanse kaas, maar dit is natuurlijk optioneel 😉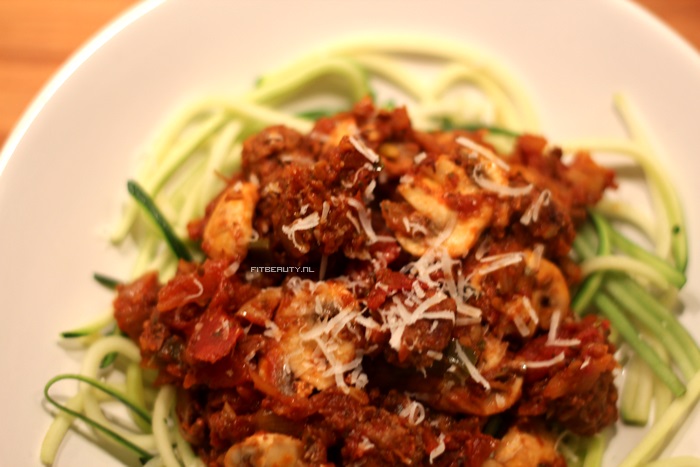 Eetsmakelijk!