Wees zelfverzekerd! Maar waarom? Waarom valt deze zin onder "advies"? Je weet hoe zelfverzekerde mensen eruit zien en je ziet wat de voordelen ervan zijn maar hoe kom je er zelf? Wat is zelfverzekerdheid eigenlijk?
Wat is zelfverzekerdheid?
Zelfverzekerdheid is naar mijn mening weten dat je goed genoeg bent en dat kun je op elk vlak toepassen. Weten wat je waard bent, dát je het waard bent en dat het goed is. Het grootste verschil tussen zelfverzekerdheid en arrogantie is dat je bij arrogantie gelooft dat je beter bent op een bepaald vlak dan de ander en je er ook naar gedraagt en dit uitspreekt. Dus zelfverzekerdheid = goed genoeg zijn en daar comfortabel mee zijn (je kunt nog steeds streven naar beter), en arrogantie = vinden en uiten dat je beter bent. Onzekerheid is weer het gevoel hebben dat je niet goed genoeg bent. Tenminste, zo zie ik het.
Wat maakt het uit? Ik wil zelfverzekerd zijn!
Het maakt heel veel uit. Je wilt namelijk dat zelfverzekerdheid je in het leven helpt en niet in de weg gaat staan. Dus is het belangrijk te begrijpen wat het is en hoe je het tot uiting kunt laten komen. Want het kan je zeker een handje helpen door het leven. Het kan je helpen op school, op je werk, om te durven opspreken wanneer je het ergens wel of niet mee eens bent, het kan je helpen als je in de rij staat bij de kassa en iemand dringt voor, en noem maar op! Dus wat kun je eraan doen om zelfverzerder te worden? Ik heb 3 niet-zo-vanzelfsprekende tips die je hopelijk kunnen helpen!
Sporten
Ik denk dat de link tussen sporten en zelfverzekerdheid erg ondergewaardeerd is. Wanneer je sport, komt er endorfine vrij in je bloed, dit stofje geeft je een "happy" gevoel. Waneer je klaar bent met je workout, reageert je gehele lichaam op het feit dat je iets goeds hebt gedaan, er zit immers endorfine in je bloed. Hoe consequenter je sport, hoe vaker je endorfine in je bloed hebt en hoe beter je je dus ook voelt. Dit straal je uit!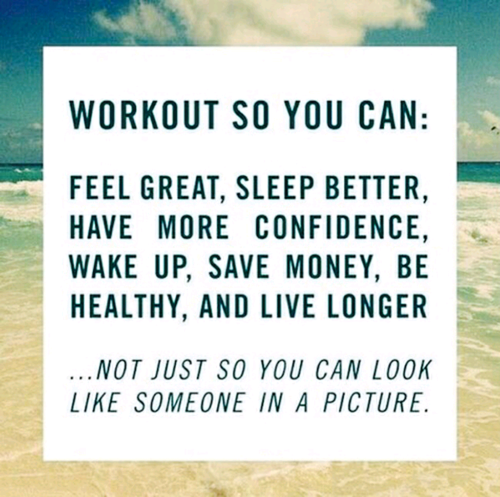 Zoek uit hoe je je beter kunt kleden
Als je nooit hebt geprobeerd om je garderobe een beetje te updaten dan realiseer je misschien niet wat het effect kan zijn van vernieuwende kleding op je zelfverzekerdheid. Als je je vertoont op een manier waarop je wilt dat mensen je zien, dit kan van je schoenen tot je zonnebril zijn, heeft dit effect op hoe mensen op je reageren. Dit kan zó een boost geven!
Leg iets uit wat je goed begrijpt
Iedereen begrijpt wel iets op een bovengemiddeld niveau. Misschien weet je heel veel over bepaalde spiergroepen, over menselijk recht, over hoe je de perfecte creme brulé kunt maken, of wat dan ook! Iemand iets uitleggen wat jij erg goed begrijpt is ook een manier om je zelfverzekerdheid een boost te geven.