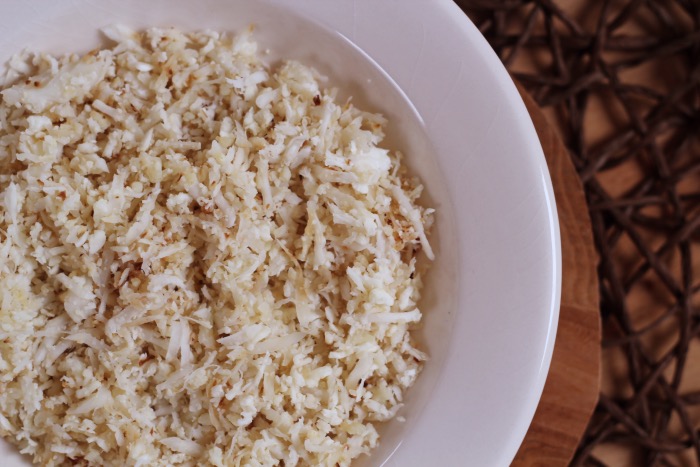 Dit is eigenlijk zo'n makkelijk recept dat ik twijfelde of ik hem moest delen. Maar omdat ik van plan ben het vaker als basis te gebruiken voor andere gerechten, maak ik er toch een apart recept van zodat ik altijd hier naartoe kan verwijzen. Rijst van bloemkool! Het is best geniaal als je even wat minder 'zwaars' wilt en stiekem nog meer groente naar binnen wilt werken. 
Wat heb je nodig?
Klaar. Ik heb niet eens olie gebruikt om het te bakken in de pan, dus alleen maar bloemkool, er komt namelijk voldoende vocht uit de bloemkool. Je mag natuurlijk wel gewoon olie gebruiken.
Ook kun je je eigen kruiden gebruiken om de 'rijst' een smaakje te geven. Misschien wat peper en zout erbij.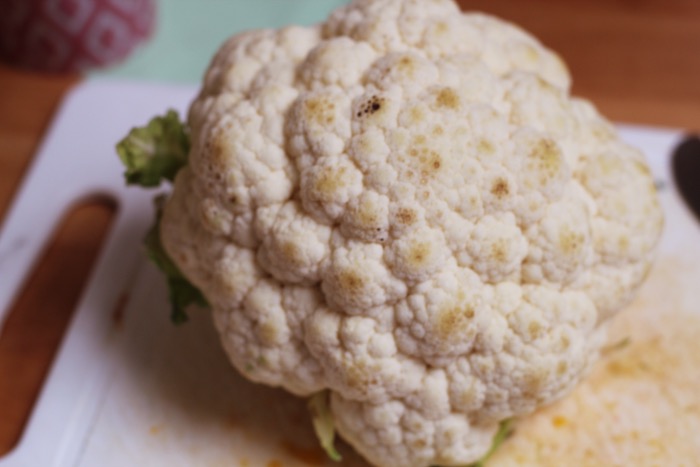 Hallo bloemkool. Verwijder eerst alle groene stukjes en was de bloemkool goed! Deze is niet zo heel mooi meer zoals je ziet.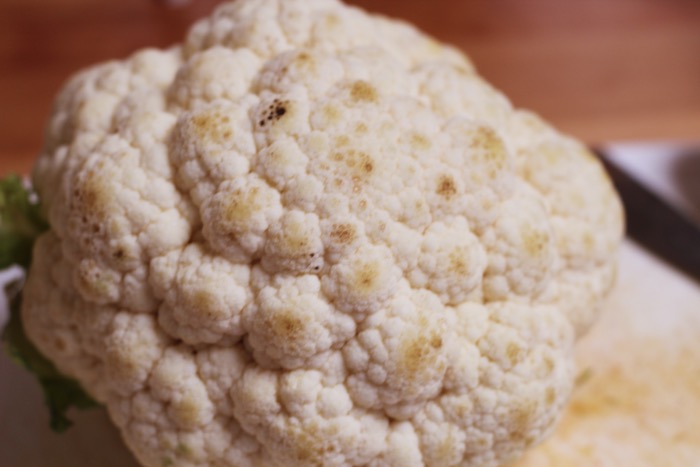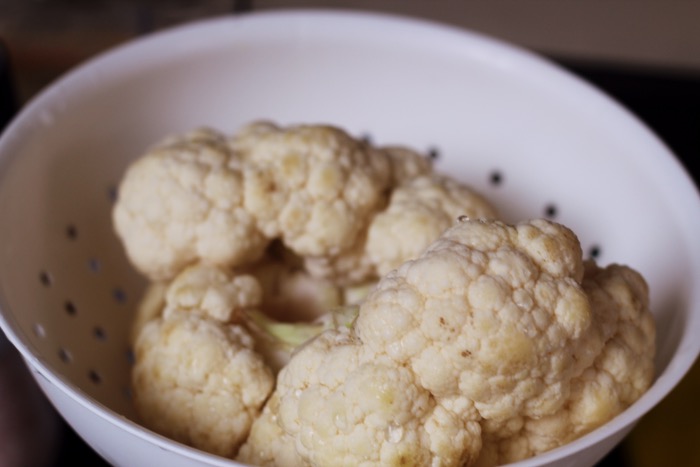 Het is afhankelijk van de rasp die je gebruikt hoe groot je je stukken bloemkool wilt snijden. Ik heb het eens eerder met een blokrasp gedaan, dan adviseer ik je de bloemkool in 4 grote stukken te snijden. Deze keer gebruikte ik de rasp van mijn keukenmachine en moest ik de bloemkool in veel meer kleinere stukken snijden.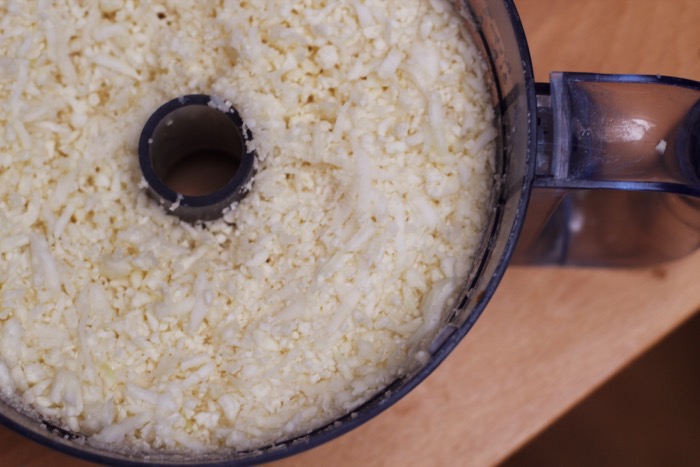 Tijd om te raspen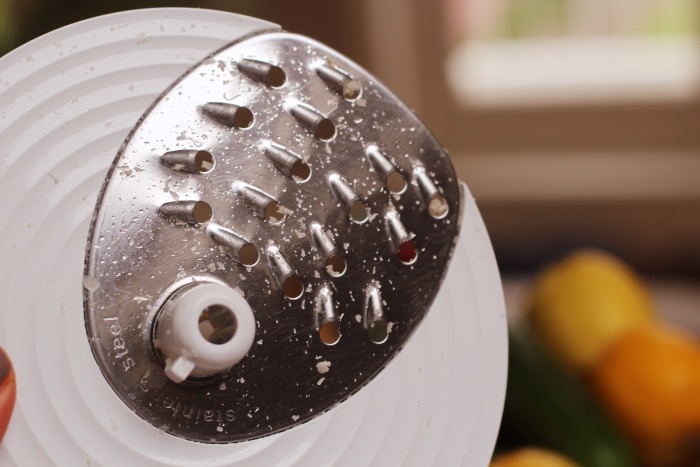 Dit is het opzetstuk van de keukenmachine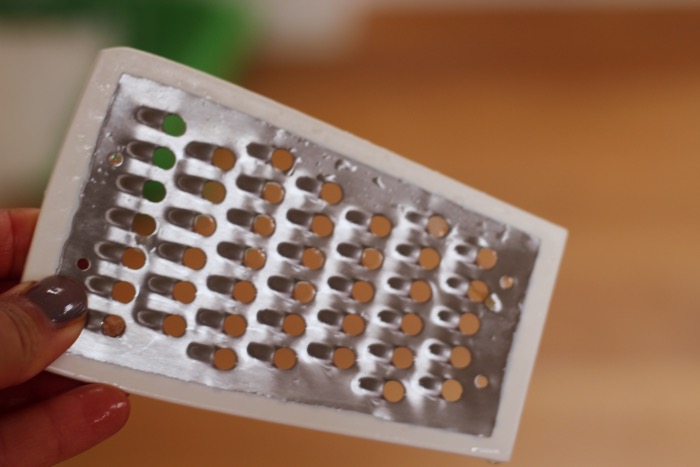 Deze kun je ook gebruiken, maar liever een grote blokrasp, dat gaat wat sneller. Het is helemaal geen rotklusje trouwens, zo gedaan!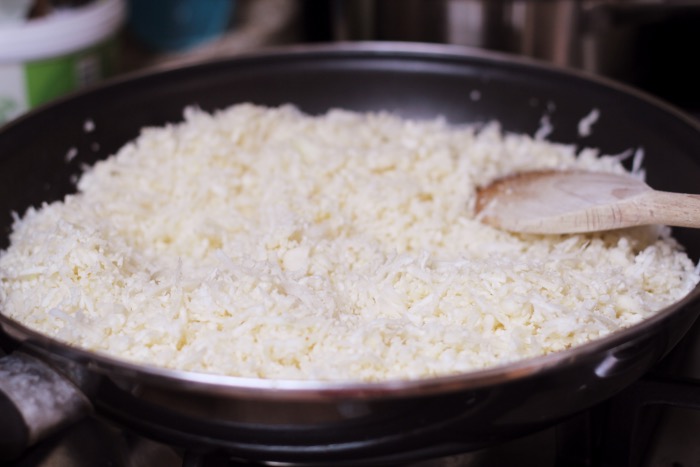 En dan is het een kwestie van opwarmen in de pan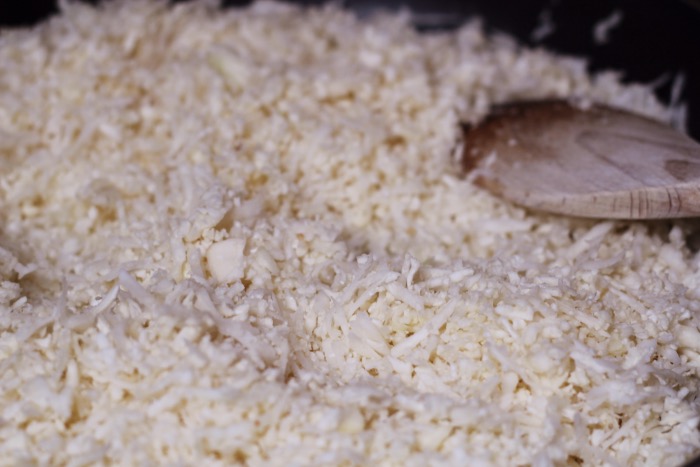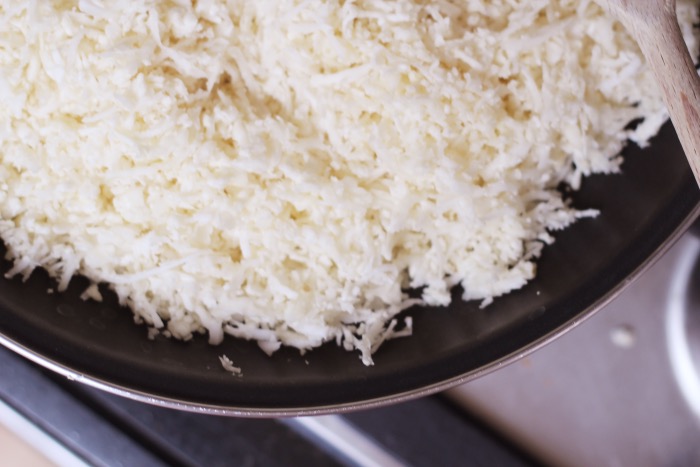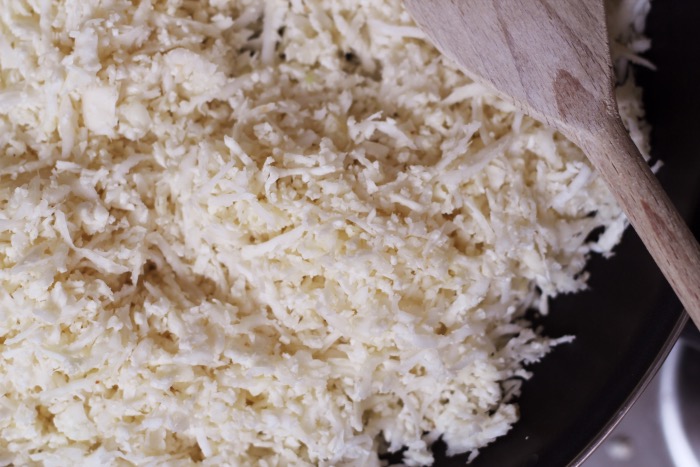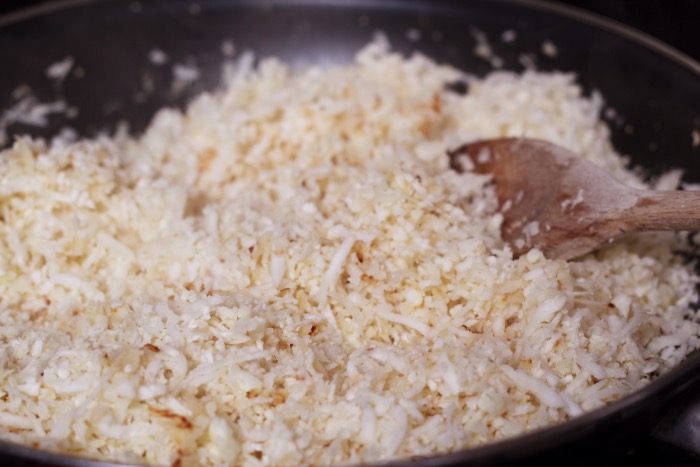 Ik vind het wel lekker als de bloemkool af en toe van die bruine plekjes krijgt van het bakken, dat geeft wat meer 'dimensie' aan de 'rijst'.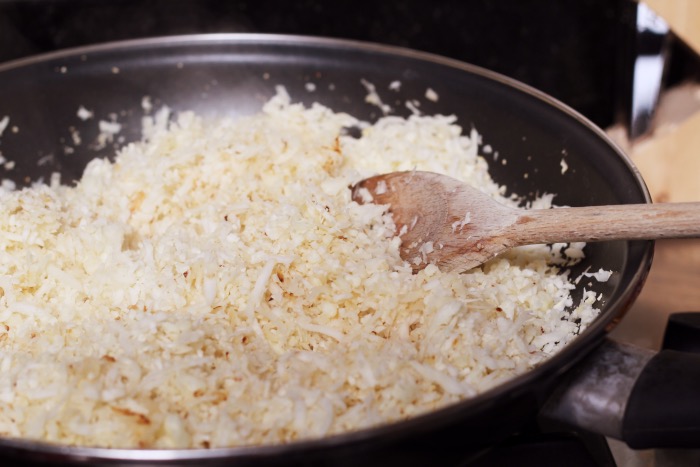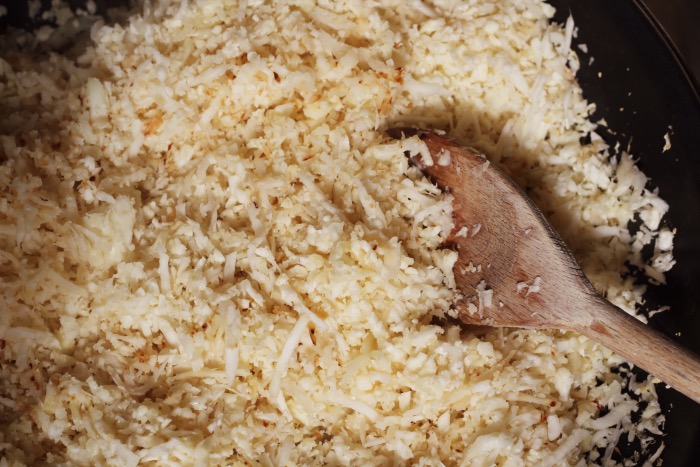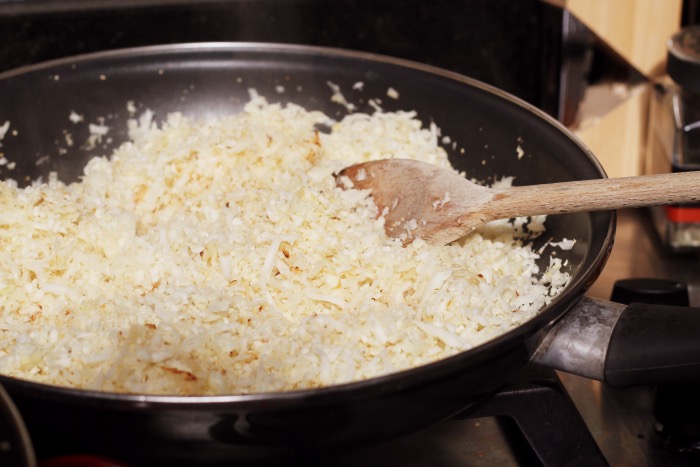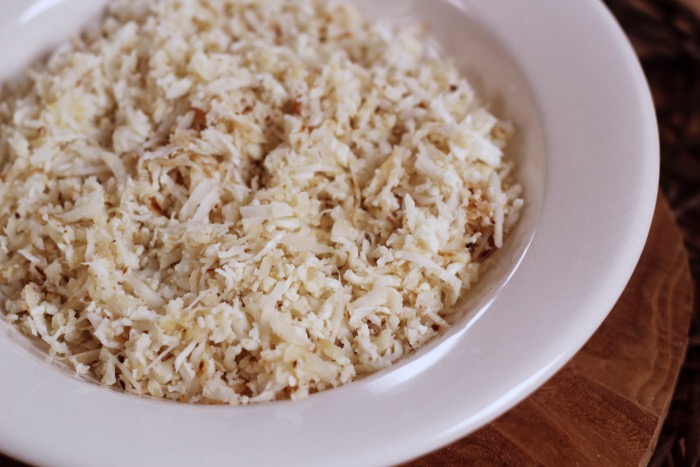 En klaar is je rijst! Opscheppen en eten maar! Je kunt hier je eigen nasi mee maken, of een chili, of een ander 'rijst' gerecht.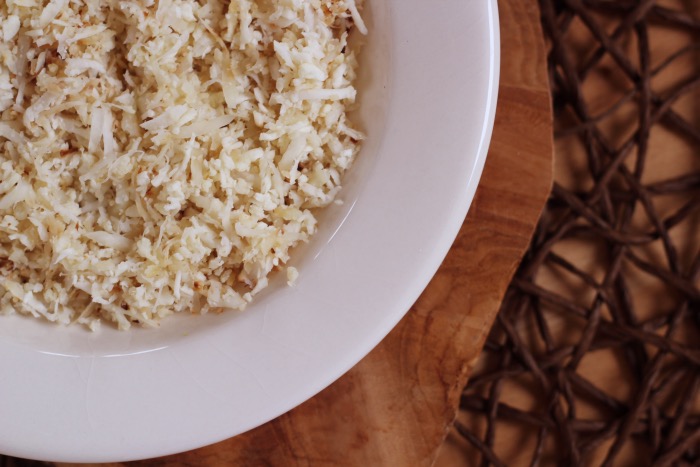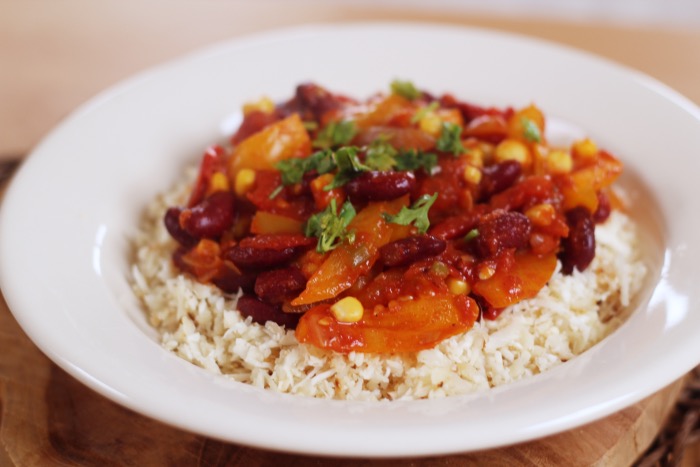 Dit was echt heerlijk! Binnenkort komt dit recept van de chili met bloemkoolrijst online! ZOVEEL GROENTE OP EEN BORD: SCORE!