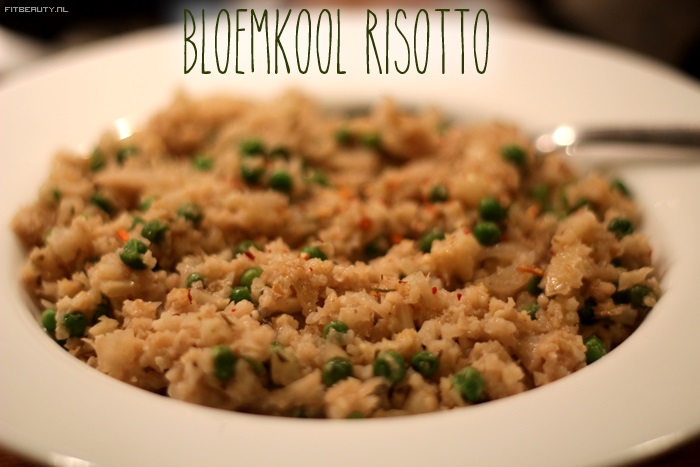 Die arme bloemkool, ik gebruik hem elke keer weer als vervanging van een ander voedingsmiddel maar bijna nooit als zichzelf. Als bodem in pizza, als rijst in rijst gerechten en deze keer als de risotto rijst in deze bloemkoolrisotto! Wel heel lekker overigens 🙂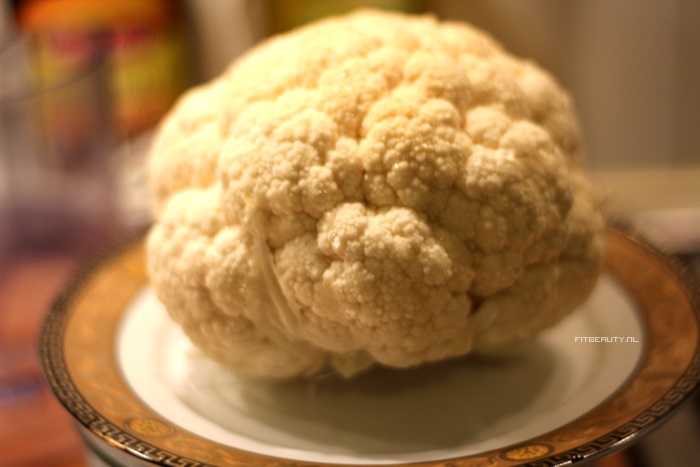 In dit recept heb ik geen champignons gebruikt, maar ik adviseer je om dit (als je het lust) wel te doen, het maakt de risotto echt heerlijk.
Wat heb je nodig?
250 gram bloemkool
20 gram walnoten
20 gram cashewnoten
100 gram doperwten (ik heb diepvriesdoperwten gebruikt)
1 ui
1 teentje knoflook
groente bouillon
rozemarijn, ik heb gedroogde gebruikt, 1/2 eetlepel
geraspte kaas (het liefst parmezaanse kaas)
olijfolie/olie om in te bakken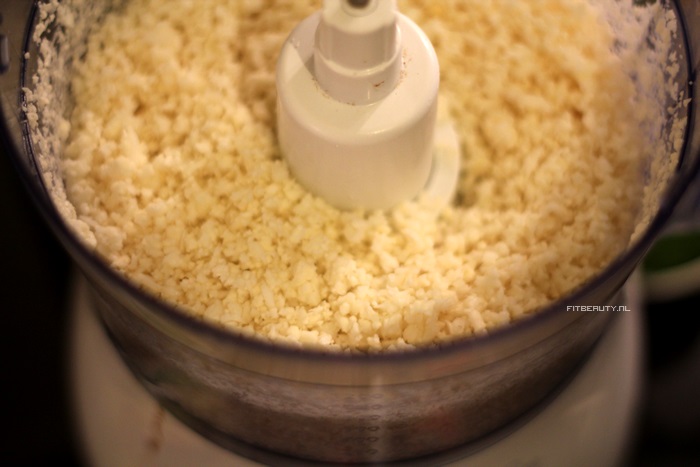 Doe de bloemkool eerst in de keukenmachine tot het een kruimelige textuur heeft. Doe de bloemkool vervolgens in een kom.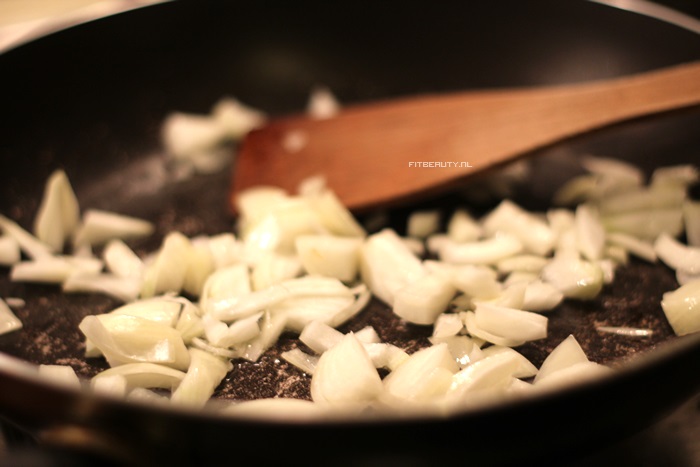 Bak ondertussen de ui en het teentje knoflook in wat olijfolie in een koekepan. Laat de uitjes lekker glazig worden.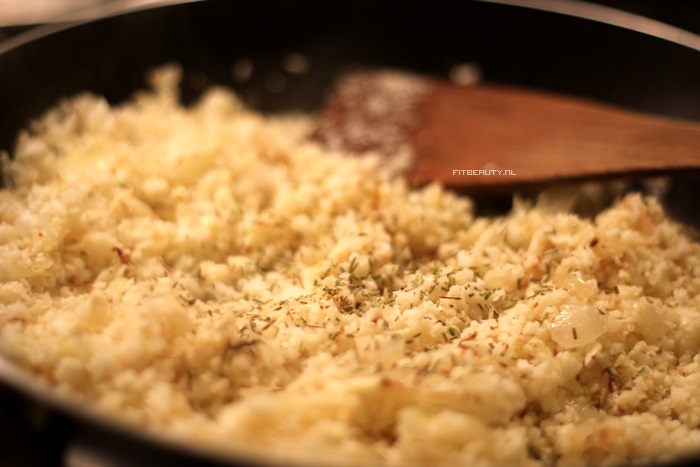 Doe vervolgens de bloemkool bij de ui en knoflook en voeg er wat rozemarijn aan toe (vers of gedroogd).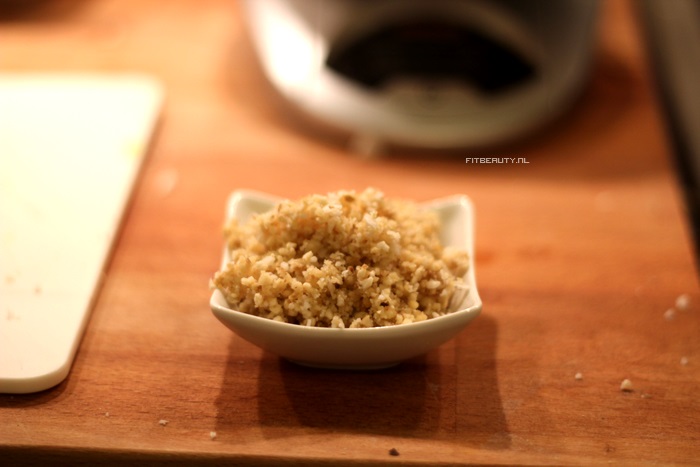 Doe hetzelfde met de cashew en walnoten, in de keukenmachine tot het kruimelig is geworden.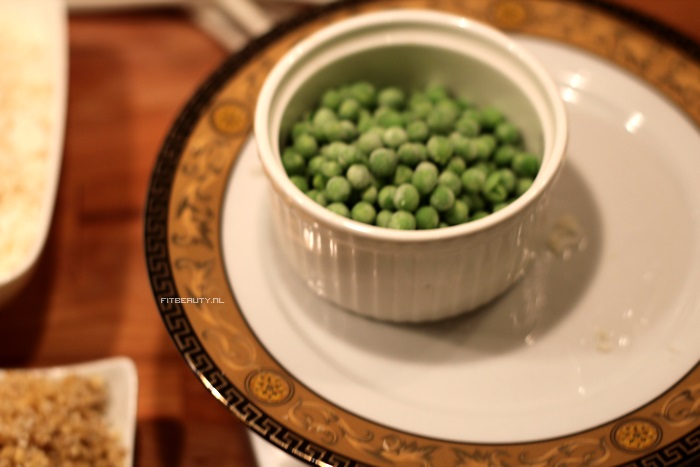 Tijd om de doperwten toe te voegen!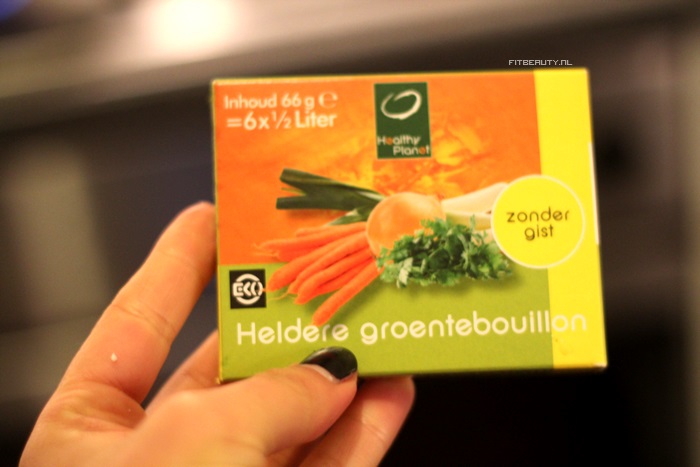 Zet water aan de kook en maak hiermee de bouillon. 500 ml water is voldoende.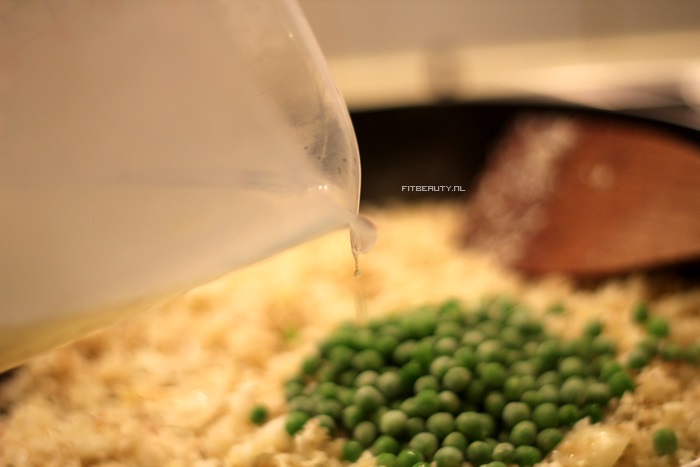 Voeg de bouillon to aan het bloemkool mengsel in de pan.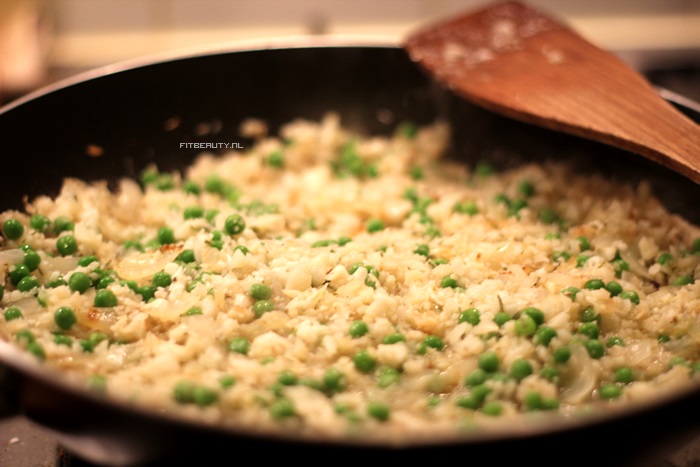 Meng dit even goed door en laat het 5 minuten simmeren op een laag vuurtje.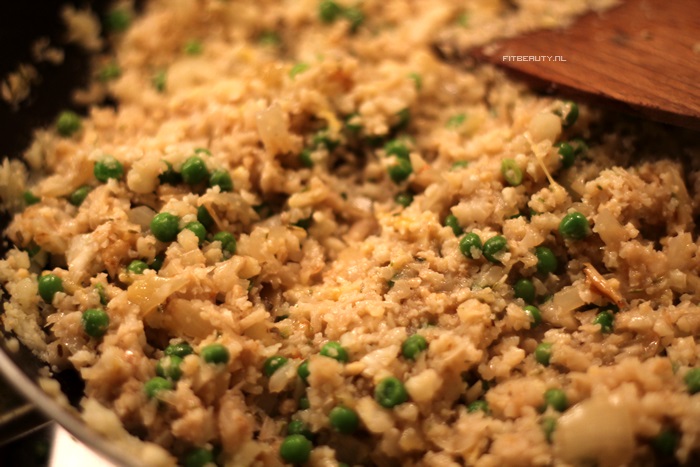 Als het grootste gedeelte van het vocht is verdampt, voeg je de cashew en walnoten toe en de parmezaanse kaas. Kies zelf hoeveel parmezaanse kaas je wilt, dit verschilt qua smaak per persoon. Meng dit nog 1 minuut met elkaar door en het eten is klaar!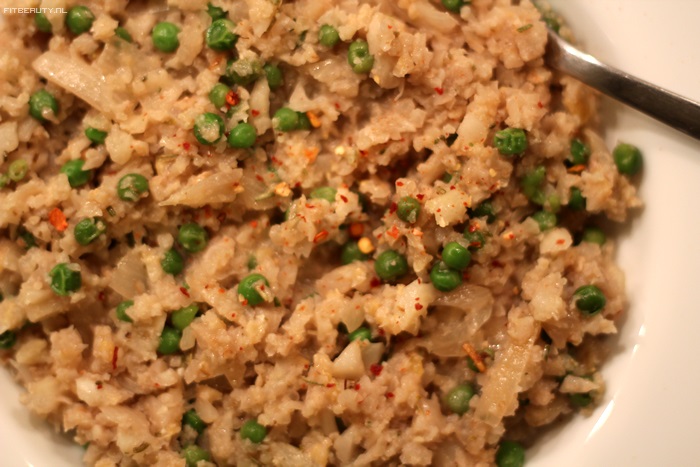 Eetsmakelijk!