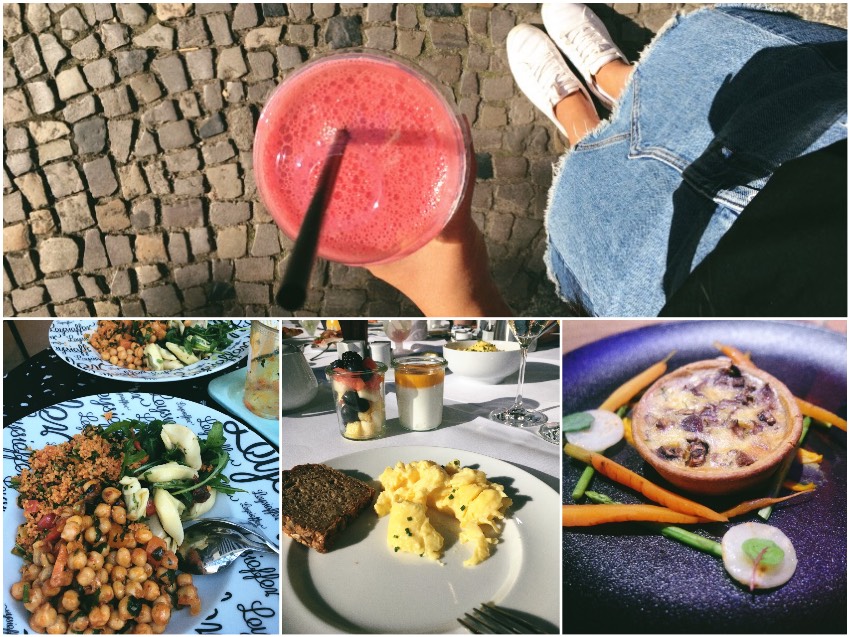 Voedingsdagboektijd! Vandaag laat ik je zien wat ik heb gegeten op mijn korte trip naar Berlijn. Dit was een persreis, dus ik had niet alles zelf in de hand wat betreft het kiezen van eettentjes. Maar ik heb zeker lekker gegeten!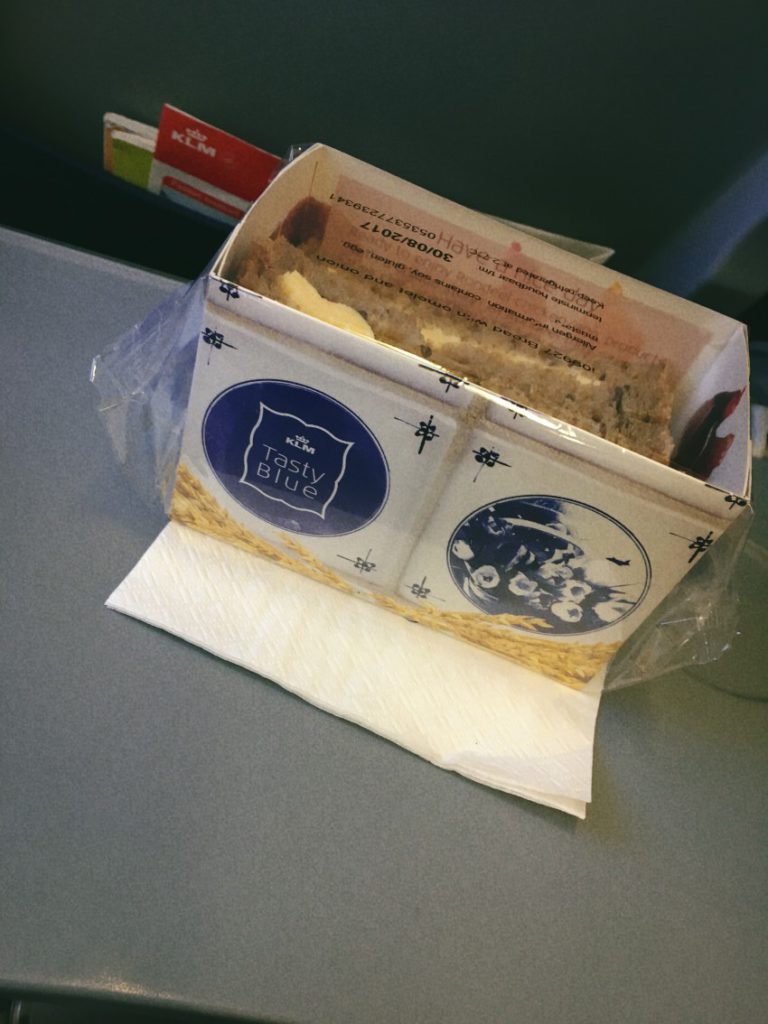 Als je met de KLM vliegt krijg je altijd wel wat te eten, hoe kort de vlucht ook is. Dat vind ik fijn! Een broodje omelet, eigenlijk prima te doen en ik had best wel wat honger ook al had ik thuis al ontbeten en op Schiphol ook nog wat gekocht. Hehe, i love food.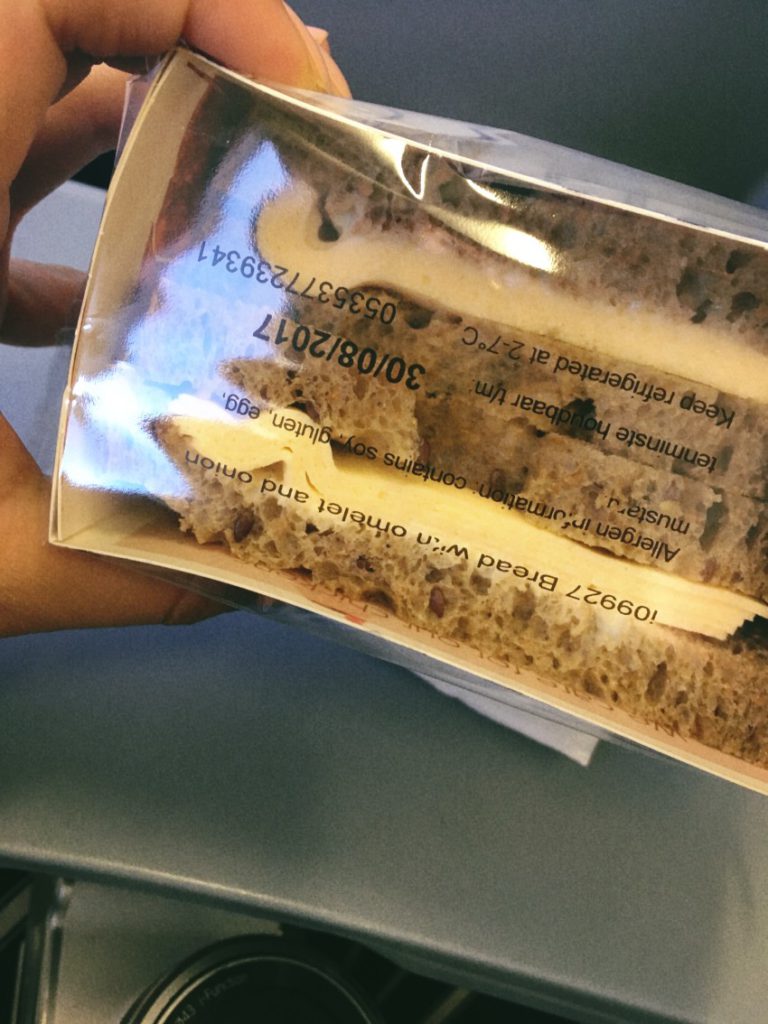 Het lijkt op kaas, maar het is omelet.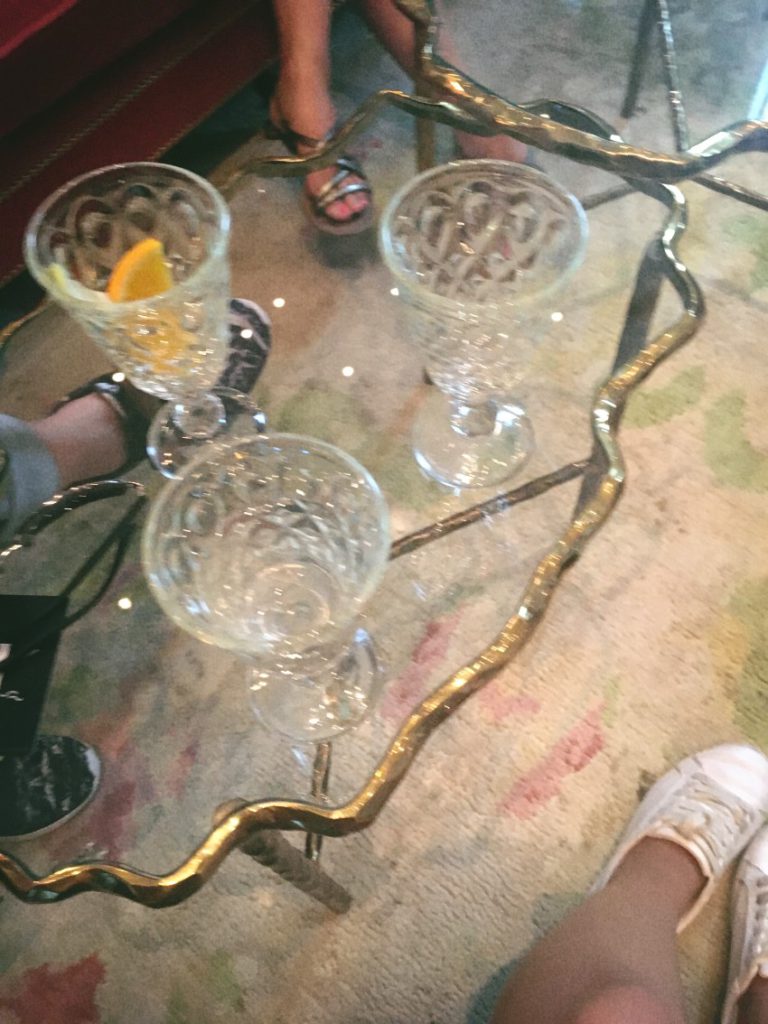 Bij aankomst in het hotel (wat trouwens een prachtig hotel was waar je meer van ziet in het foto dagboek aan het eind van de week) schenken we allemaal een glaasje (fruit) water in terwijl.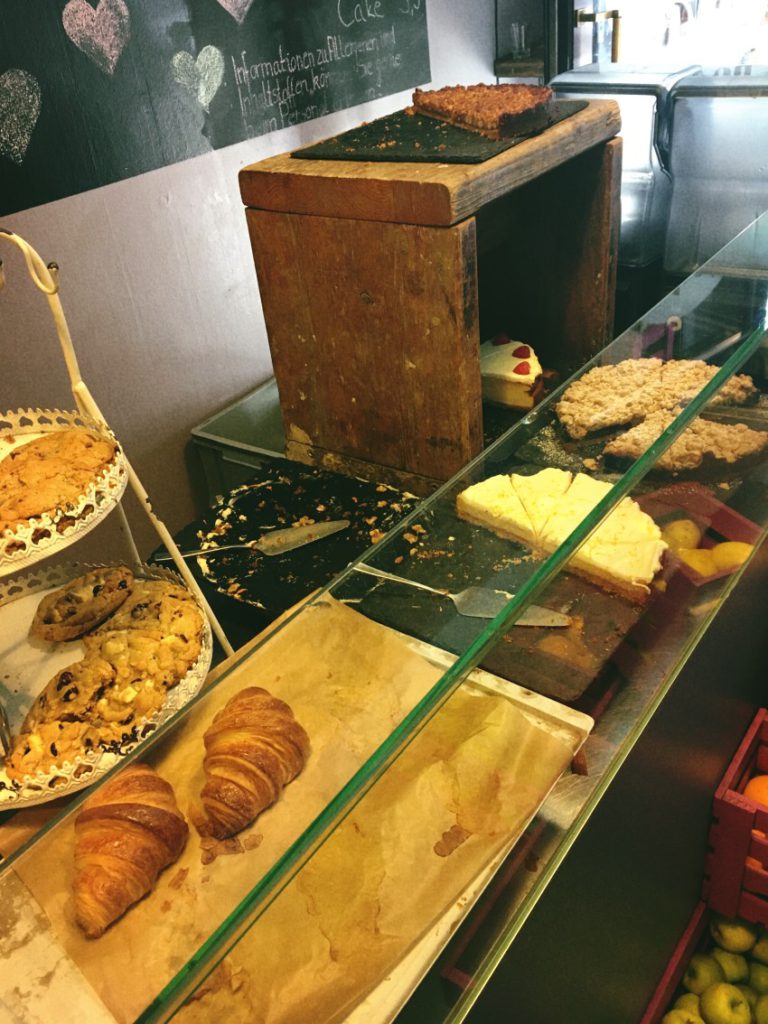 Daarna hadden we wat vrije tijd en zijn we de stad in gegaan, op zoek naar een leuke tent. Gevonden!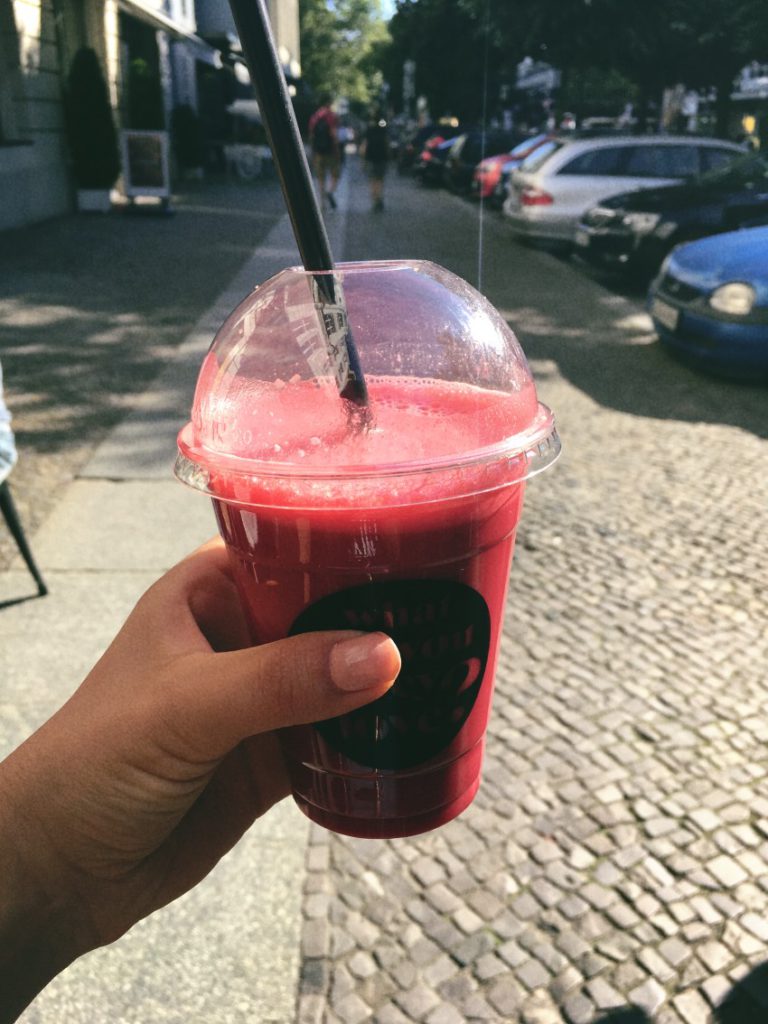 Ik nam hier een sapje met extra eiwitten zodat ik er langer vol van zou zitten. Ik wist niet hoelang het zou duren voor we zouden gaan eten.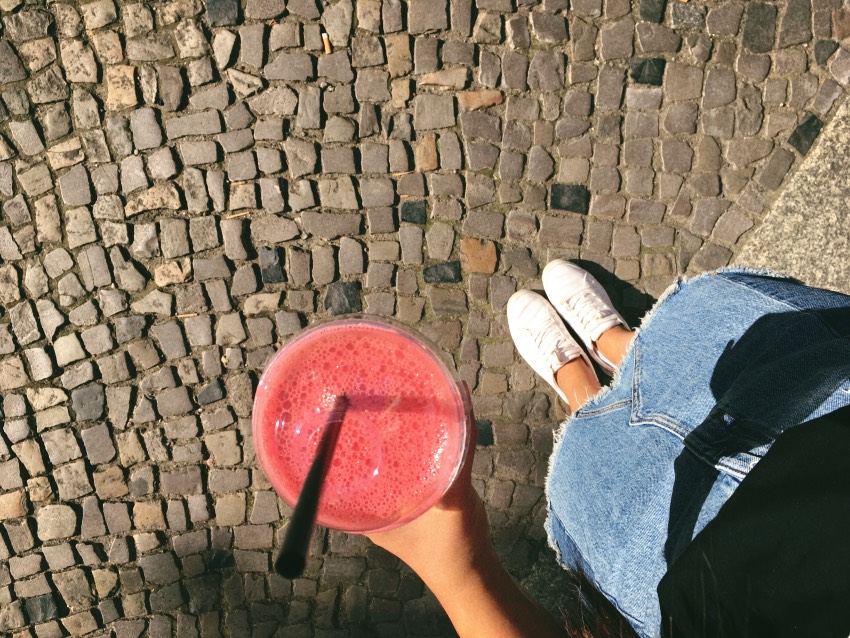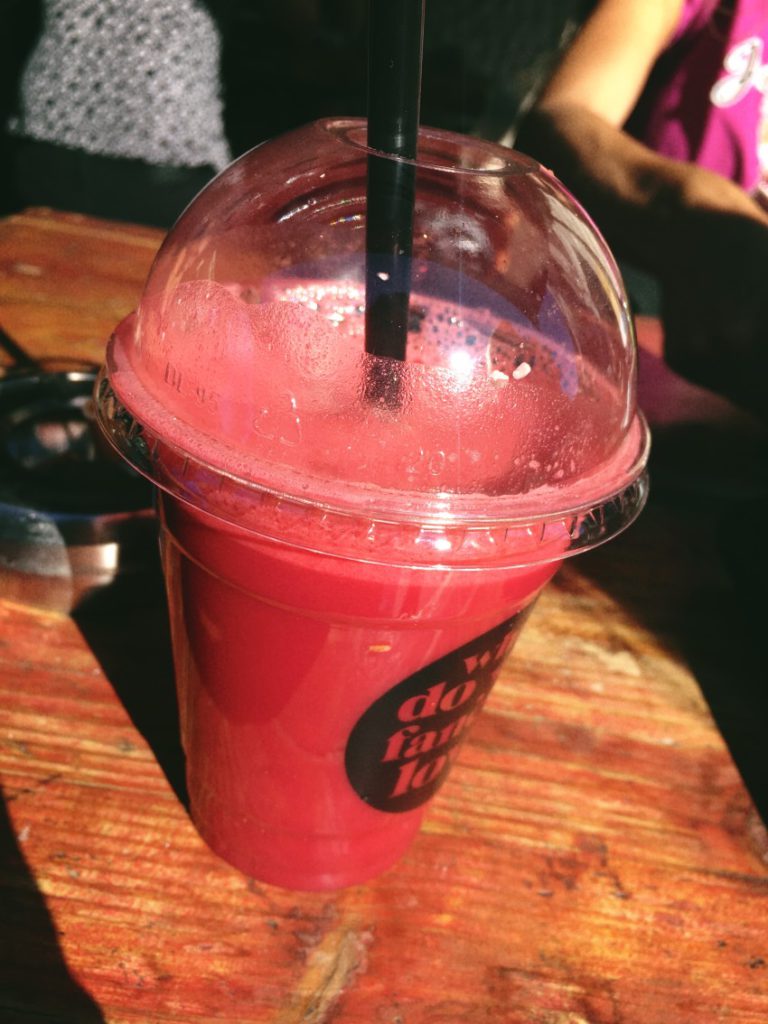 Deze tent heet "What do you fancy love?", erg leuk!
Tijdens het event werden er allerlei hapjes geserveerd, zoals deze heerlijke zachte bapao-achtige broodjes met heerlijke vulling.
De rode is met tomaat, de witte met pulled pork.
Bij elke gang kregen we wijn of een ander drankje. Er waren 5 gangen, dus je kunt je voorstellen hoeveel glazen er voorbij kwamen! Haha. Links zie je een lychee-drankje, ontzettend zoet en sterk, maar ik vond het heerlijk.
Er waren veel vlees en vis maaltijden, ik had van te voren aangegeven dat ik graag vegetarisch wilde eten en kreeg ik dus het vegetarische menu! Hier zie je watermeloen.
De tweede gang was courgette. Eromheen zie je avocado met tomaat, avocado mousse en mayonaise.
Het zijn geen grote maaltijden 😉
Toen kwam een waanzinnig lekkere quiche met truffel; LOVE IT!
En hierna zijn er nog flink wat wijntjes gedronken die ik niet meer op de foto heb gezet.. Oeps.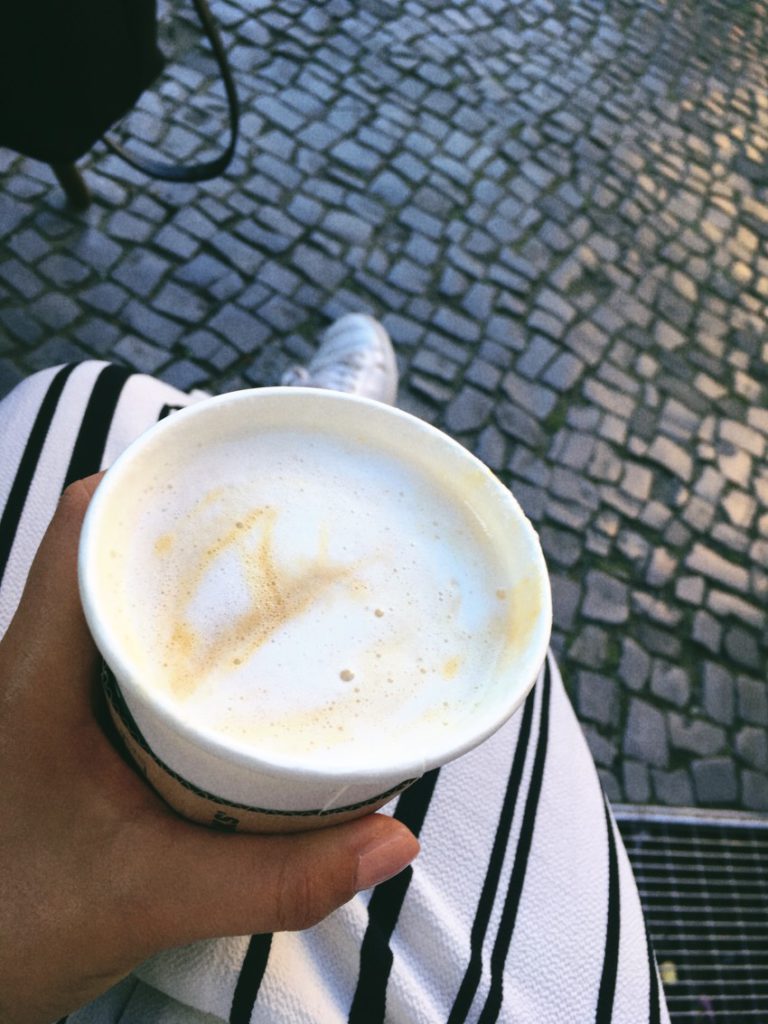 De volgende ochtend stond ik extra vroeg op om even door de buurt te lopen op zoek naar een koffietje. De meeste tenten waren nog dicht, alleen de Starbucks ging om 7:15 open dus heb ik daar gezeten met een Caramel Macchiato met kokosmelk.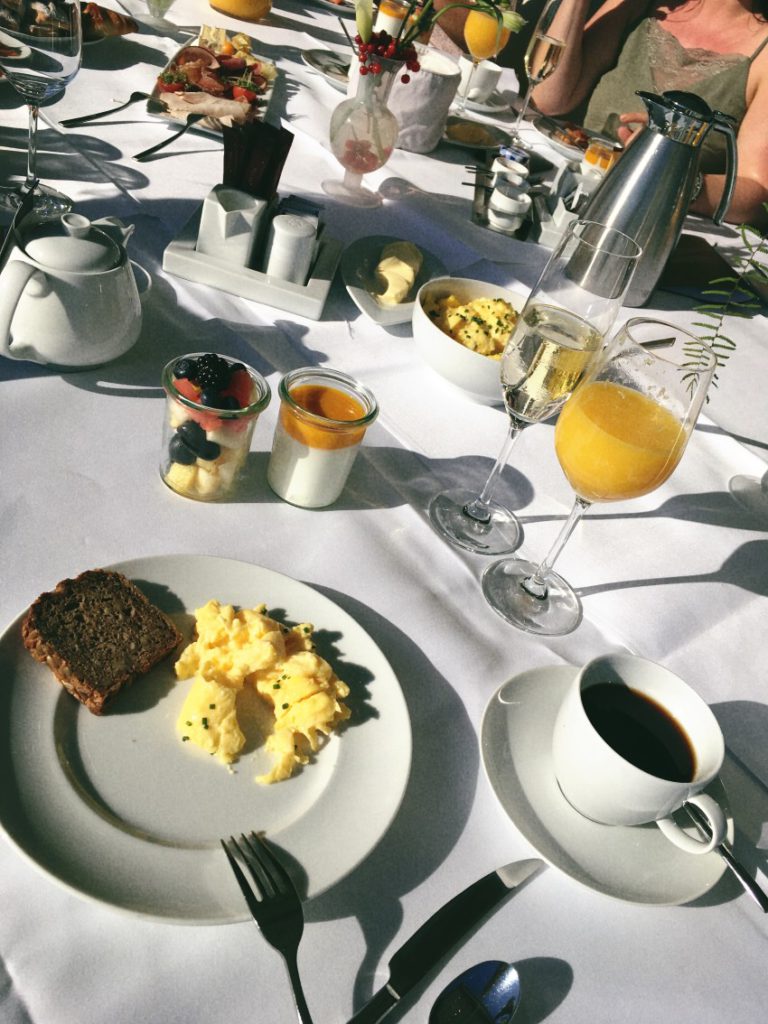 Daarna zijn we met zn allen richting Reichstag Dome gegaan om te ontbijten, het was echt een waanzinnig goed verzorgd ontbijt met champagne erbij en al!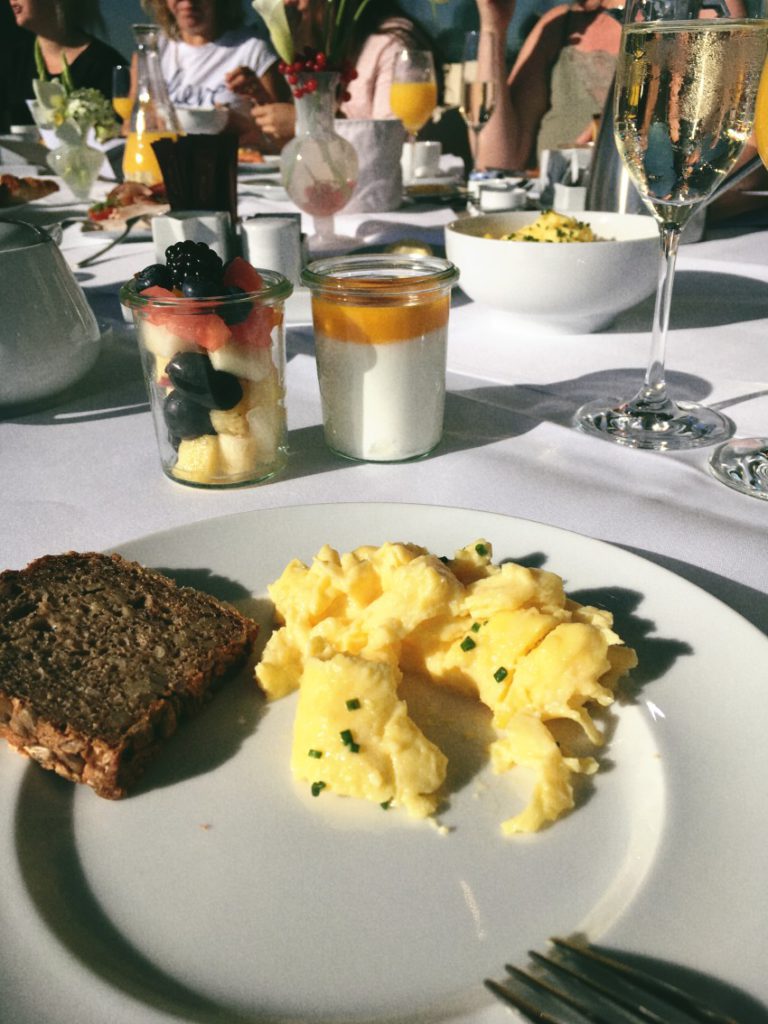 Ik ging voor omelet met een broodje en fruit.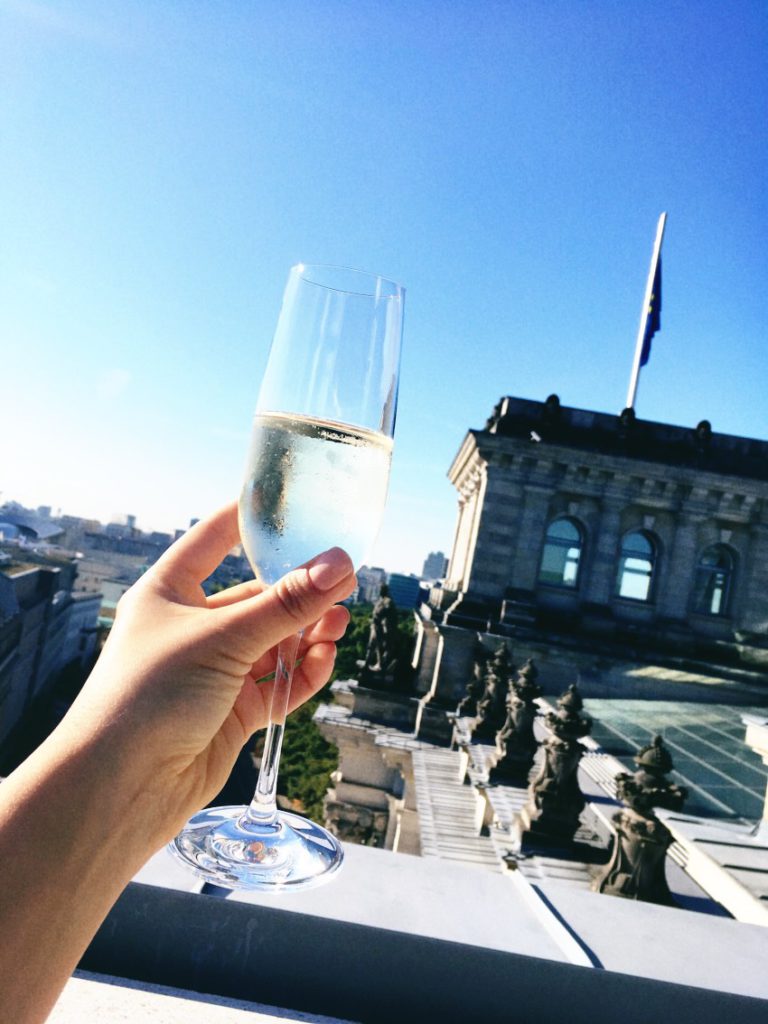 En ehm, champagne. Deze heb ik eigenlijk alleen op de foto gezet, ik had hier echt geen zin in om 9:30 uur.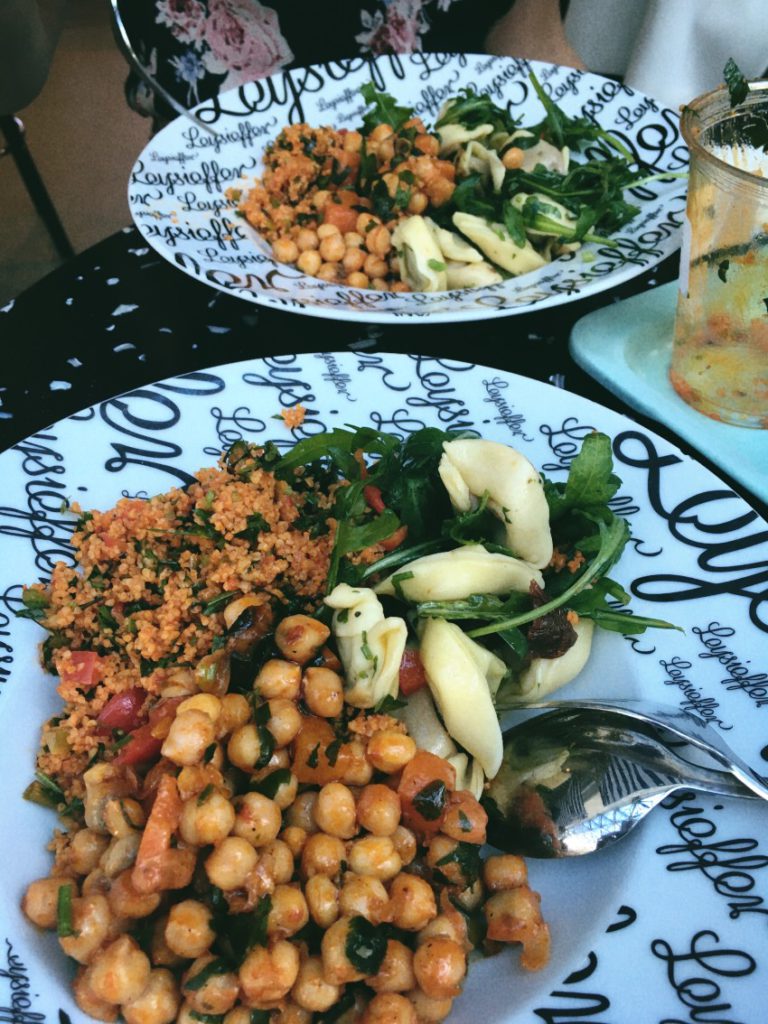 Rond lunchtijd waren we weer op het vliegveld om terug te gaan naar Nederland. Hier heb ik een heerlijke lunch gegeten samen met Reny. We hebben 3 'salade' maaltijden gehaald en deze verdeeld over twee borden zodat we een lekkere lunch hadden.
Bij Boy thuis in Amsterdam heerlijke taco's gegeten die hij zelf had gemaakt. Hij gaat hier een pro in worden zegt hij dus ik laat me graag verrassen. De zelfgemaakte taco's van maïsmeel zijn ZO lekker, wát een verschil met taco's uit de supermarkt die meestal van tarwe worden gemaakt.
Ik begin weer te watertanden als ik aan deze denk.. JUM!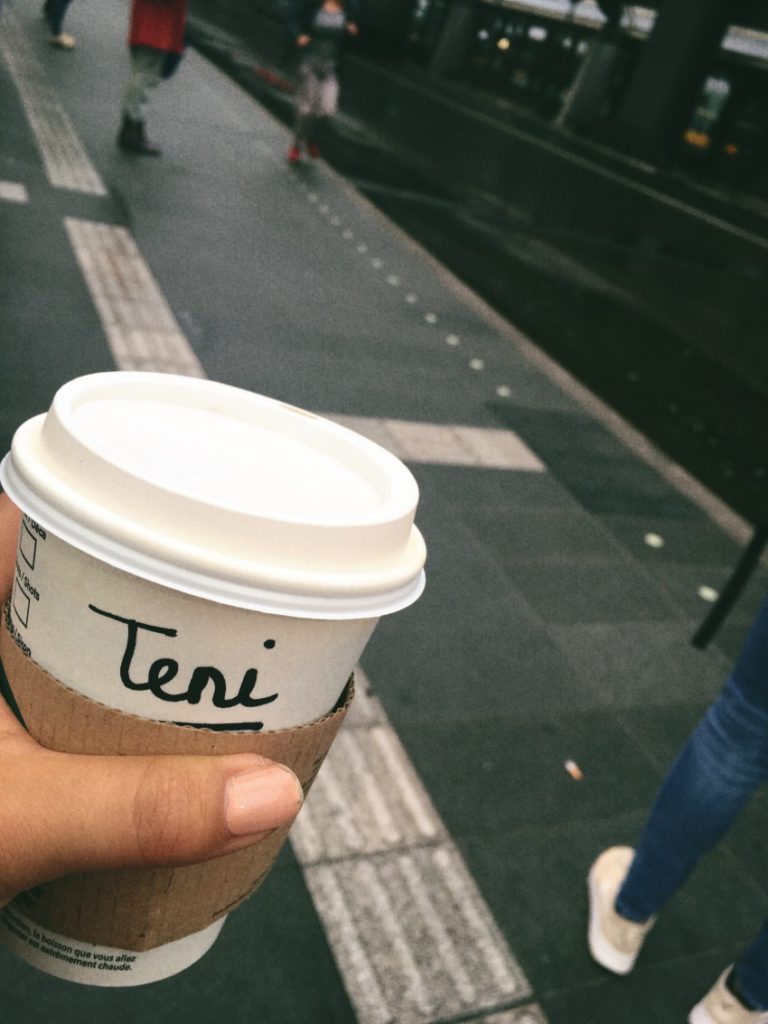 En we zijn weer aan de bak, ik bleef nog even in de Starbucks sfeer met een Caramel Macchiato met amandelmelk op Amsterdam centraal, onderweg naar een meeting.
Volgende week weer een voedingsdagboek van wat ik in de gehele week heb gegeten! Hoop dat je de afwisseling leuk vond 🙂
Bewaar, Like, Tweet of Pin!