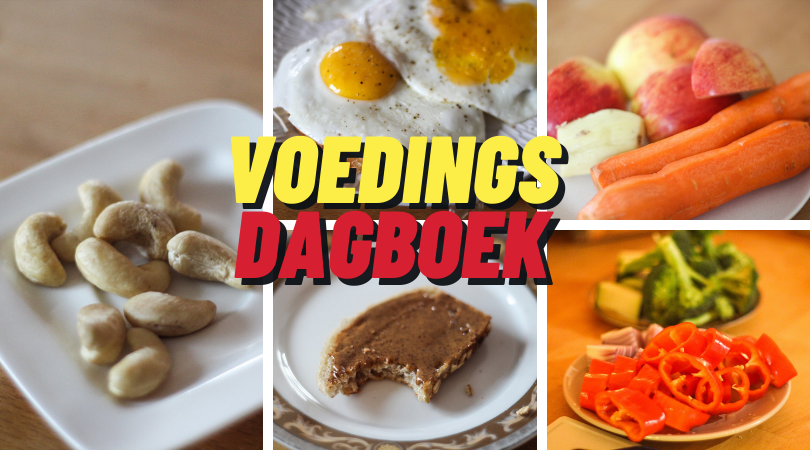 Tijd voor een nieuw voedingsdagboek! In de hoop dat je er wat ideetjes of inspiratie uit haalt. Ik doe op dit moment mee met het Body Boost programma (bijna elke dag) en er zijn ook foto's van de week voordat ik begon. Dus er is wat variatie; Body Boost dagen en geen Body Boost dagen (je zult bijna geen verschil merken, haha ;)).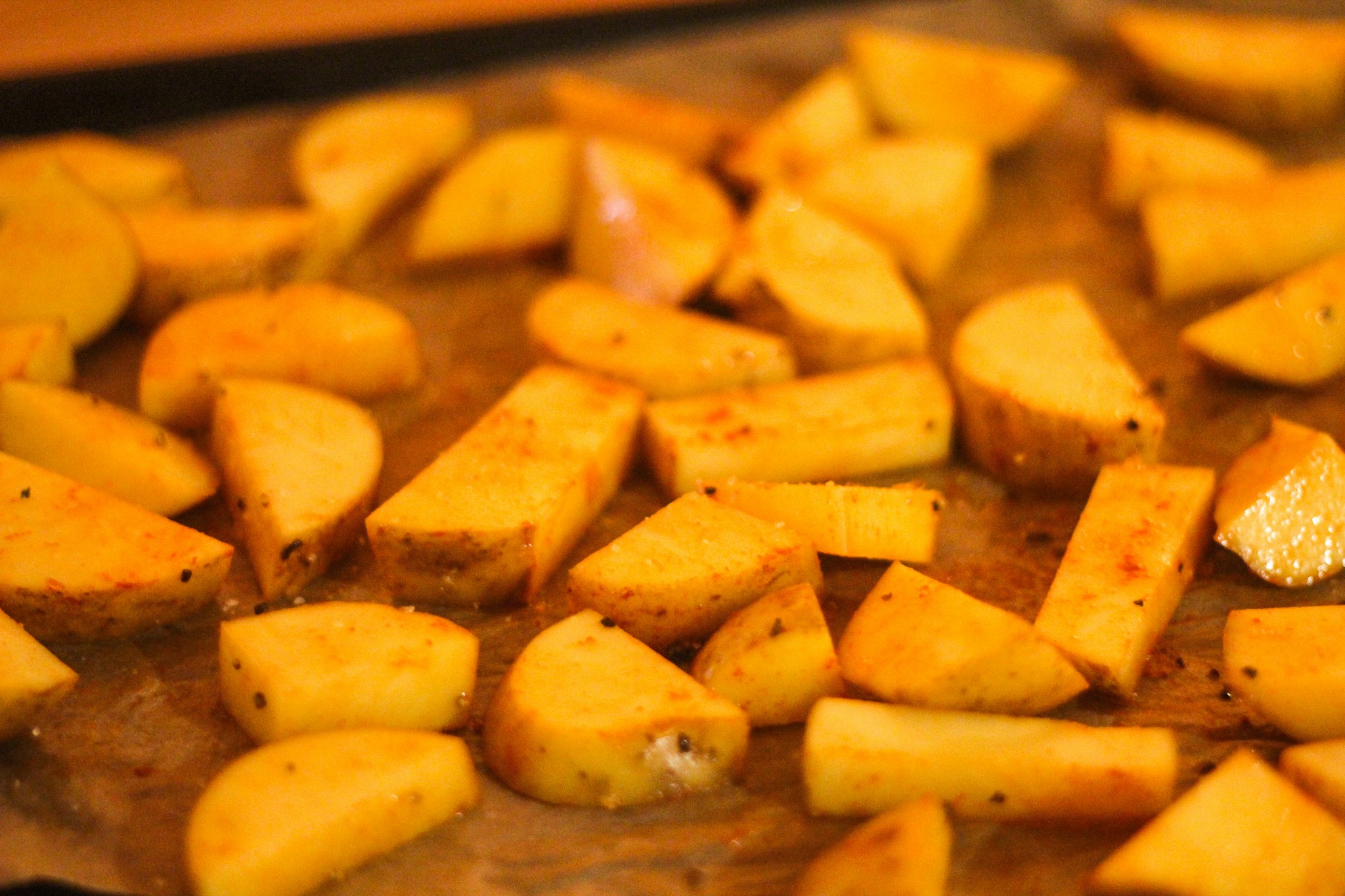 Aardappelen uit de oven met peper, zout en paprika poeder. Ik ben zó gek op aardappelen uit de oven.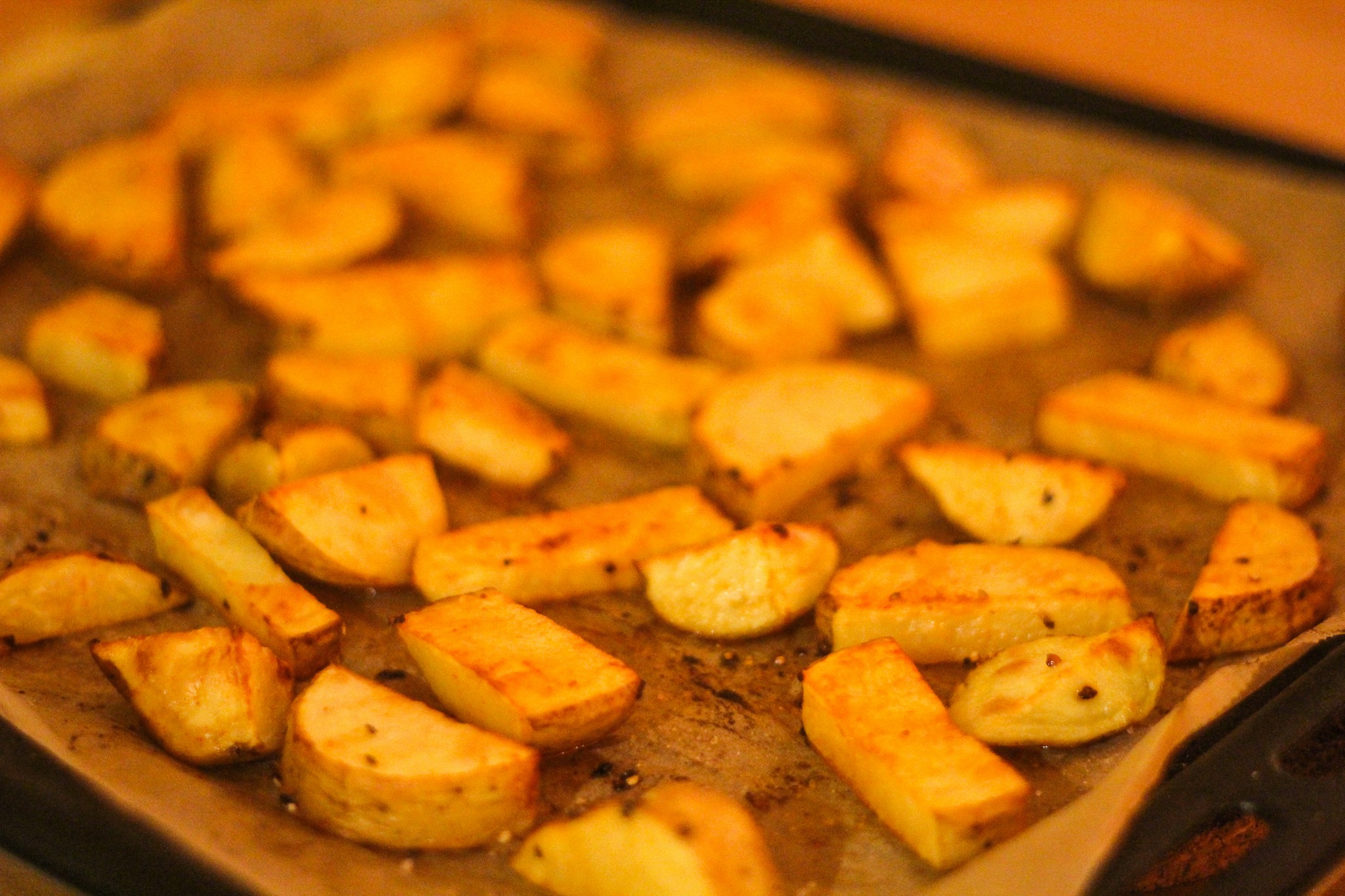 40 minuten op 220 graden Celsius en als het uitkomt halverwege de aardappelen omdraaien en genieten maar!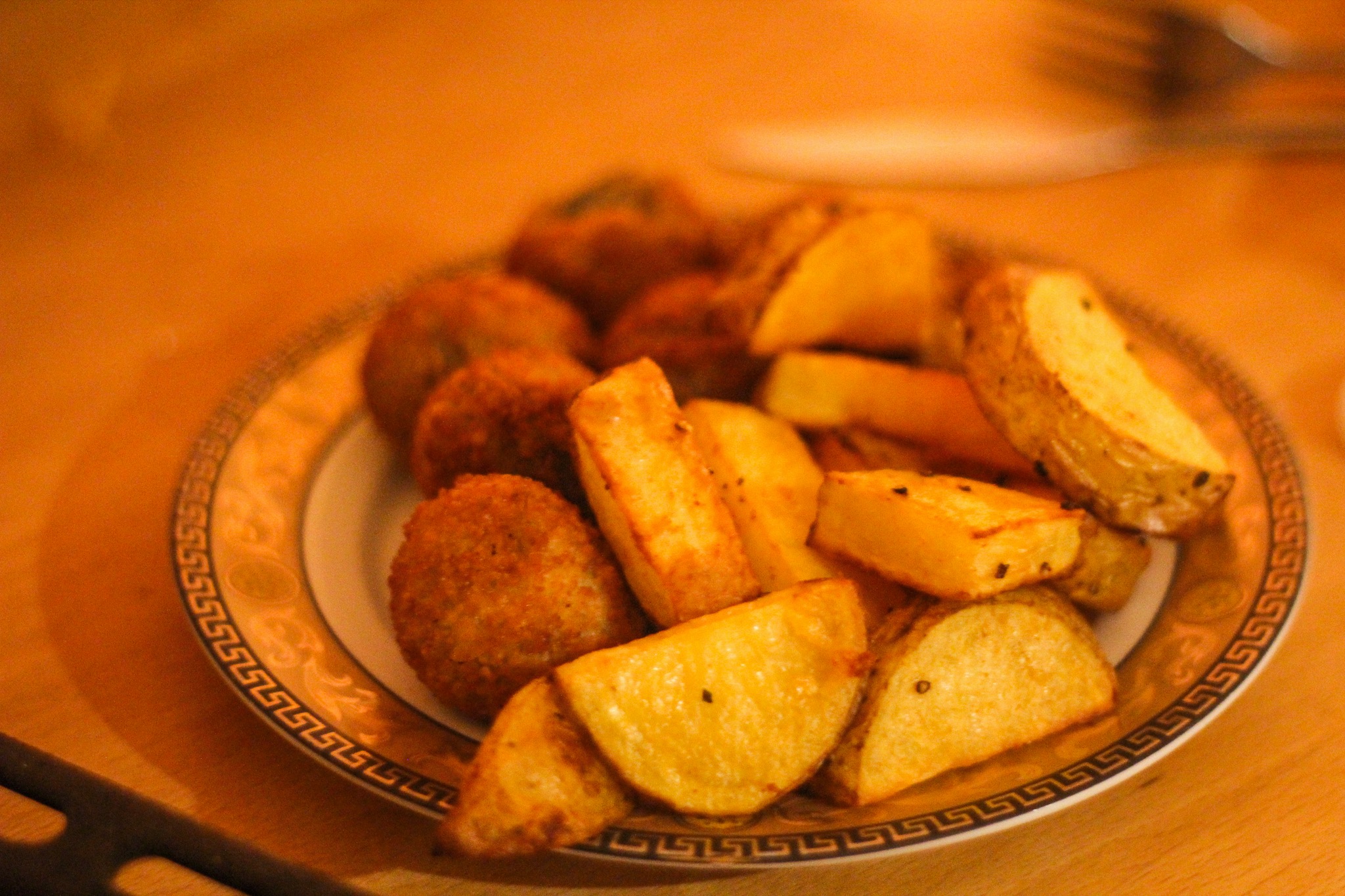 Champignon bitterballen erbij en klaar. Vandaag inderdaad geen groente, het is wat het is 😉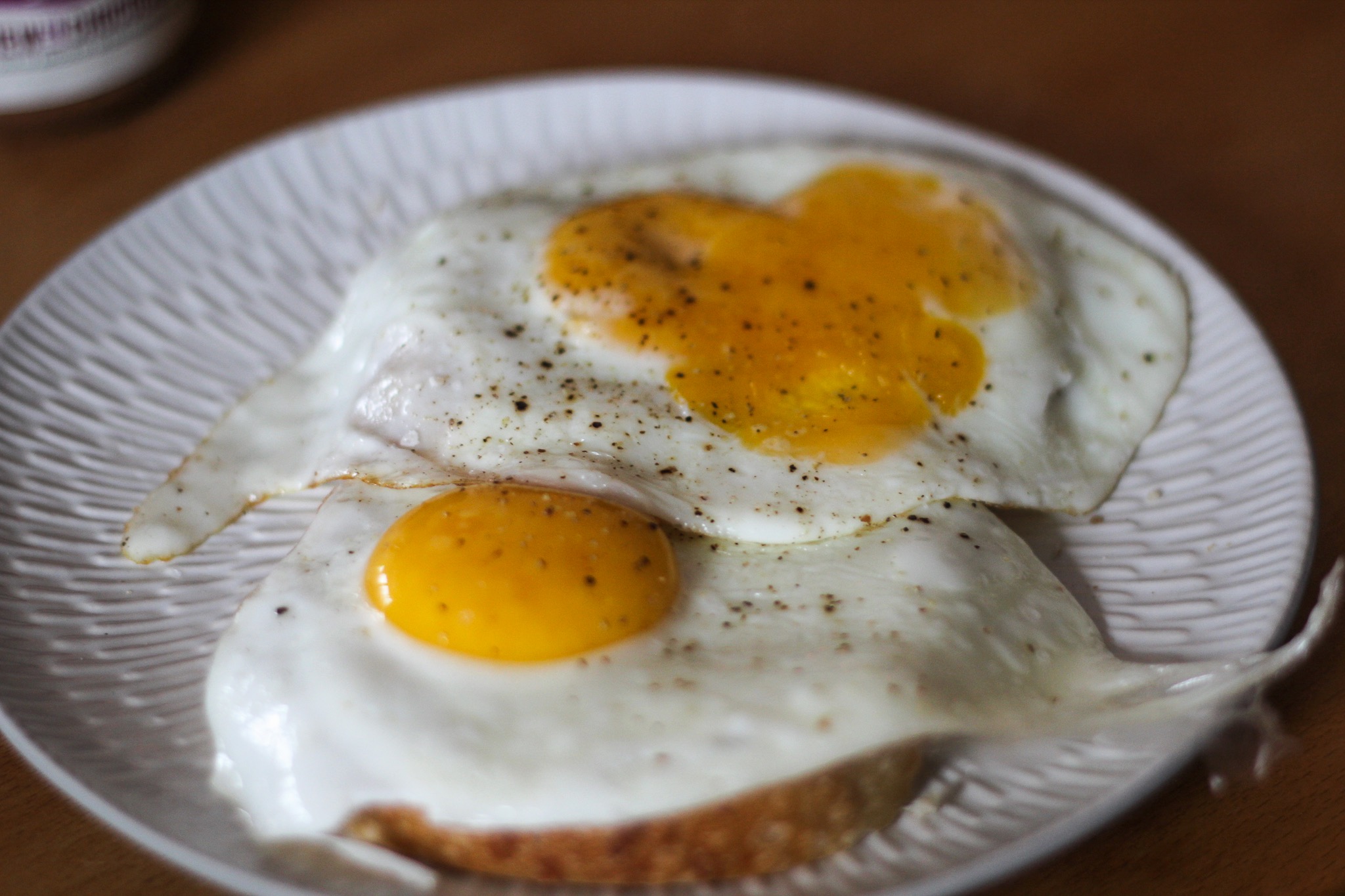 Brood met twee gebakken eieren.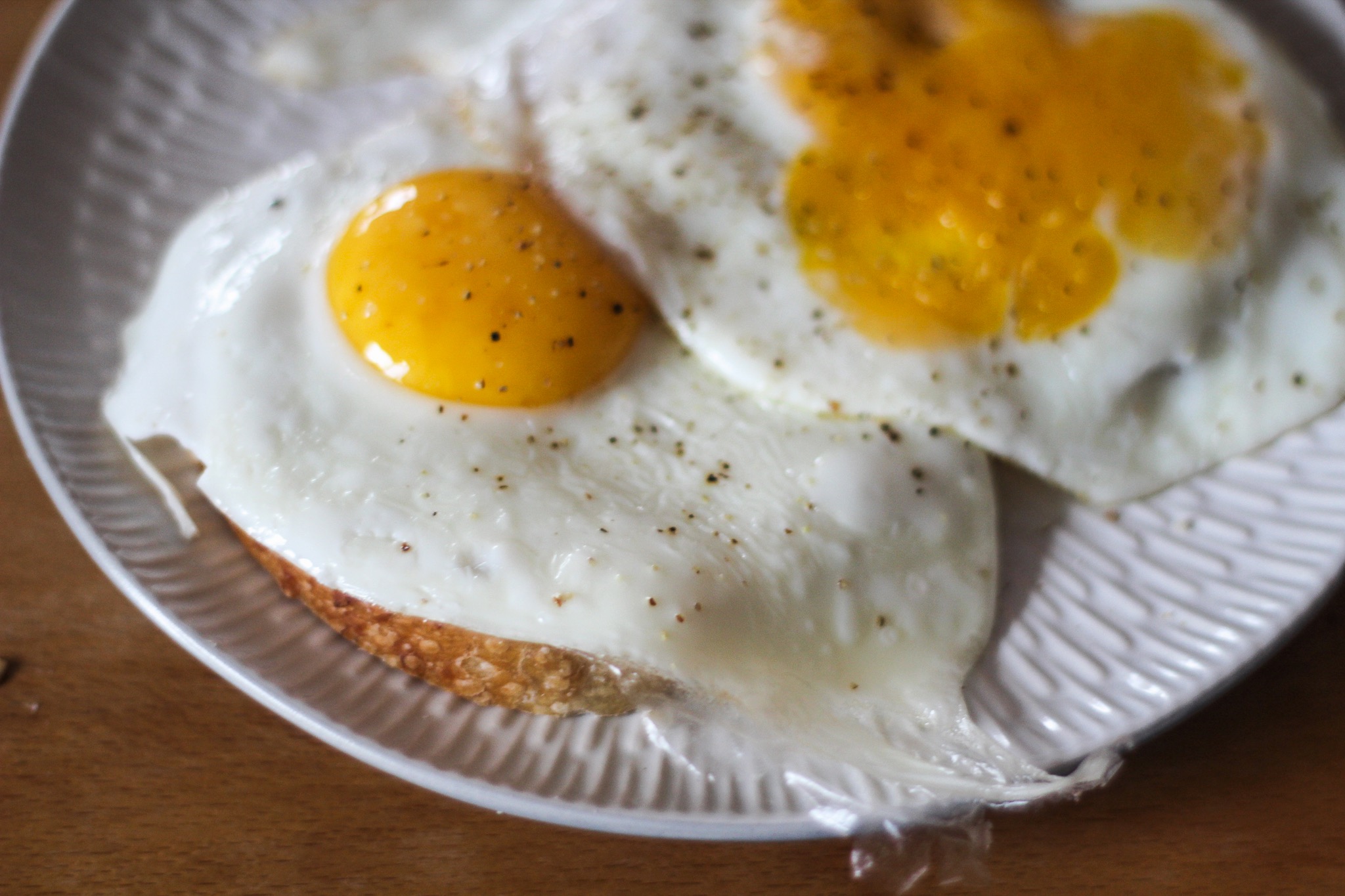 Onderop zit haverbrood van SCRATCH café (uit Halfweg)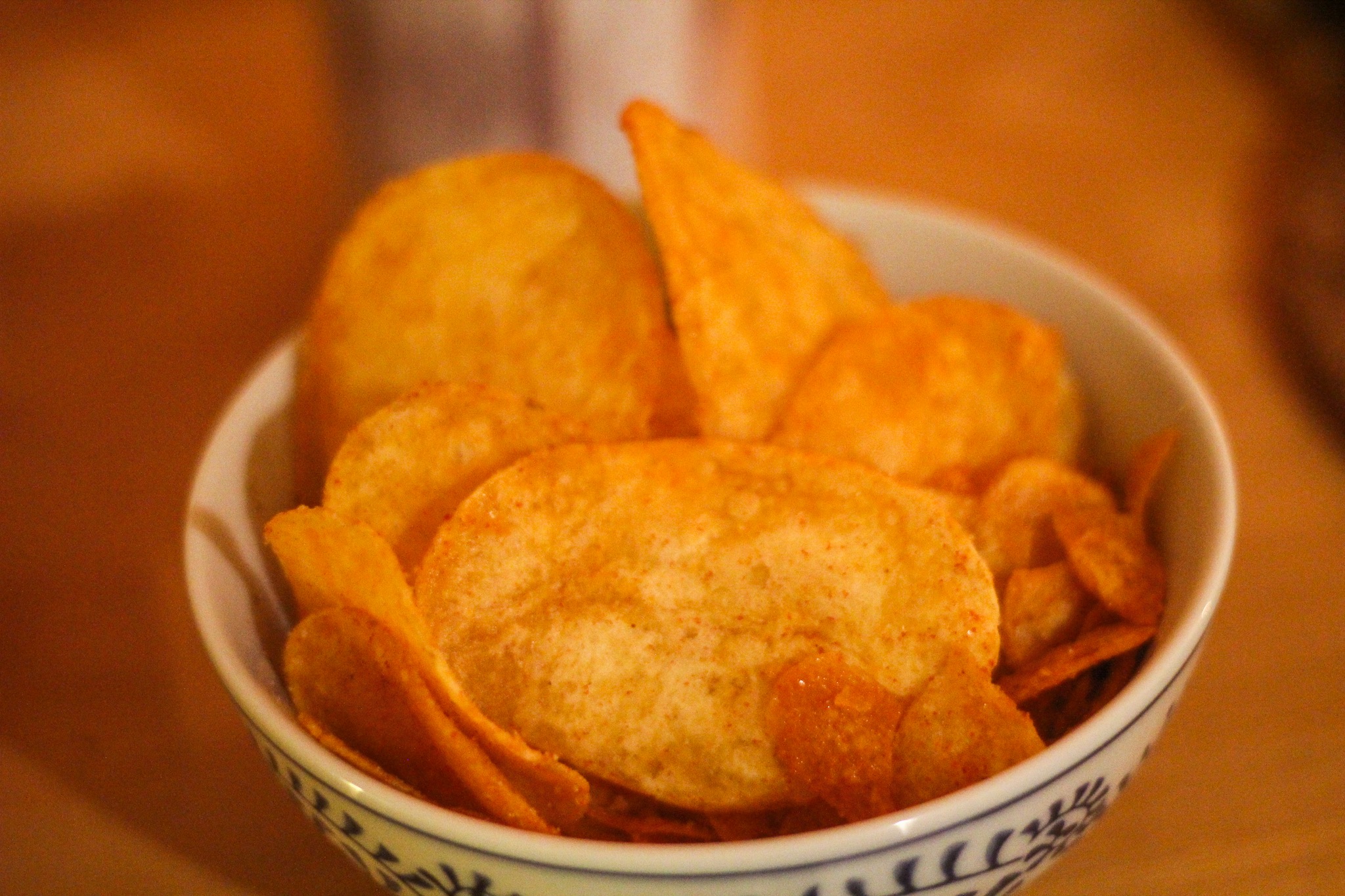 Chips, er gaat geen week voorbij zonder wat chips!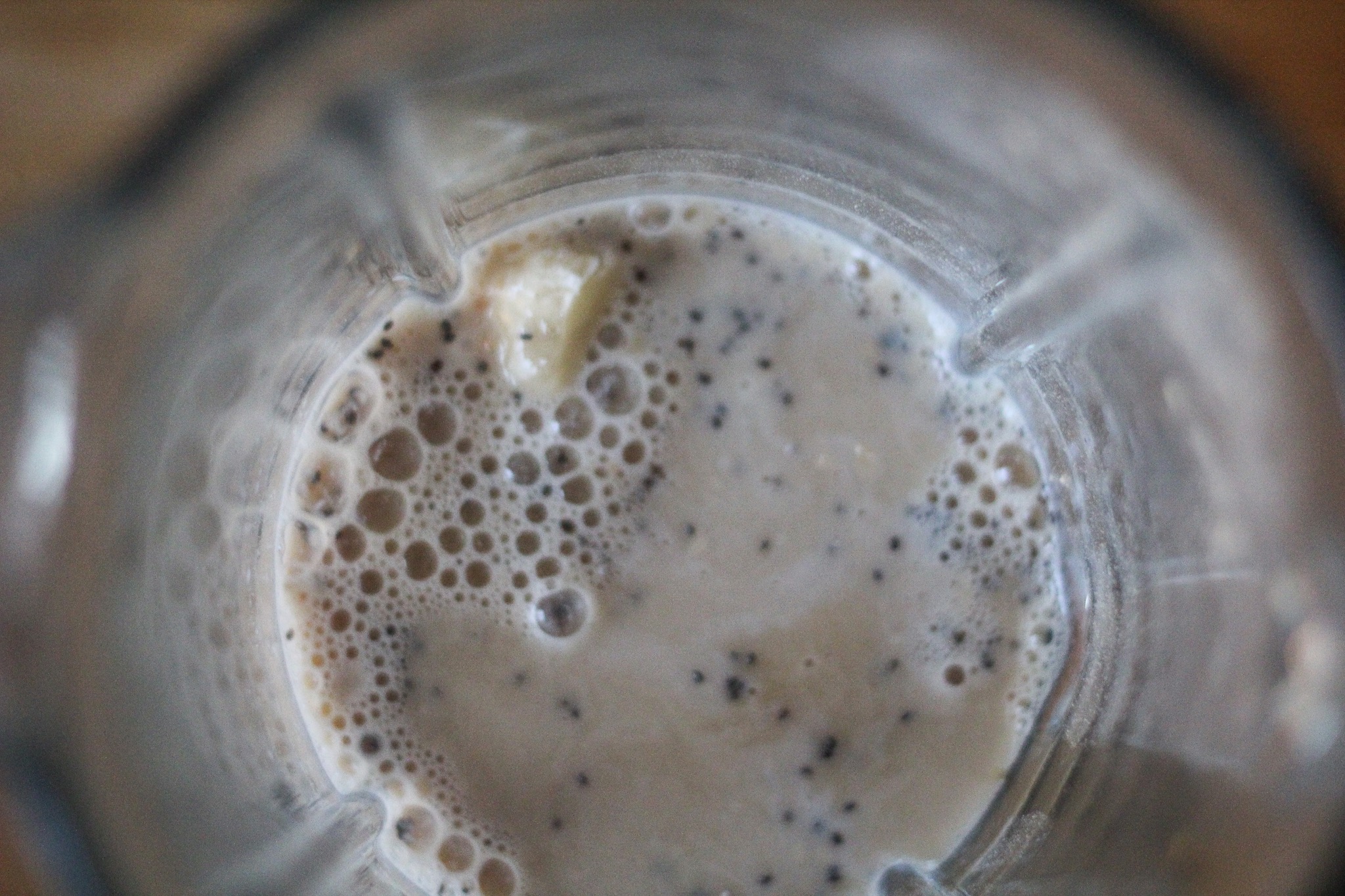 Smoothie met koffie, chiazaad, amandelmelk, diepvriesbanaan en eiwitpoeder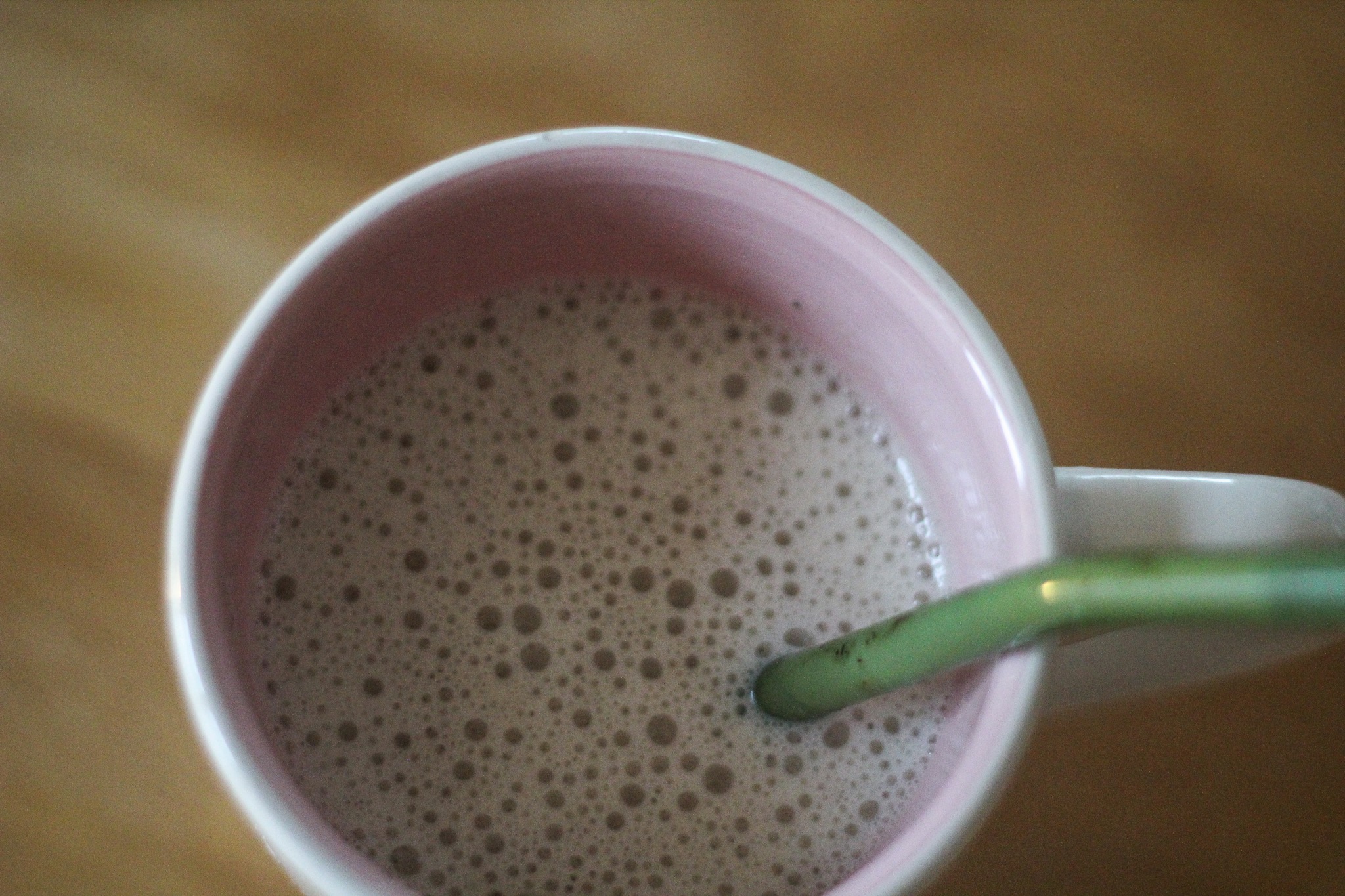 Jum!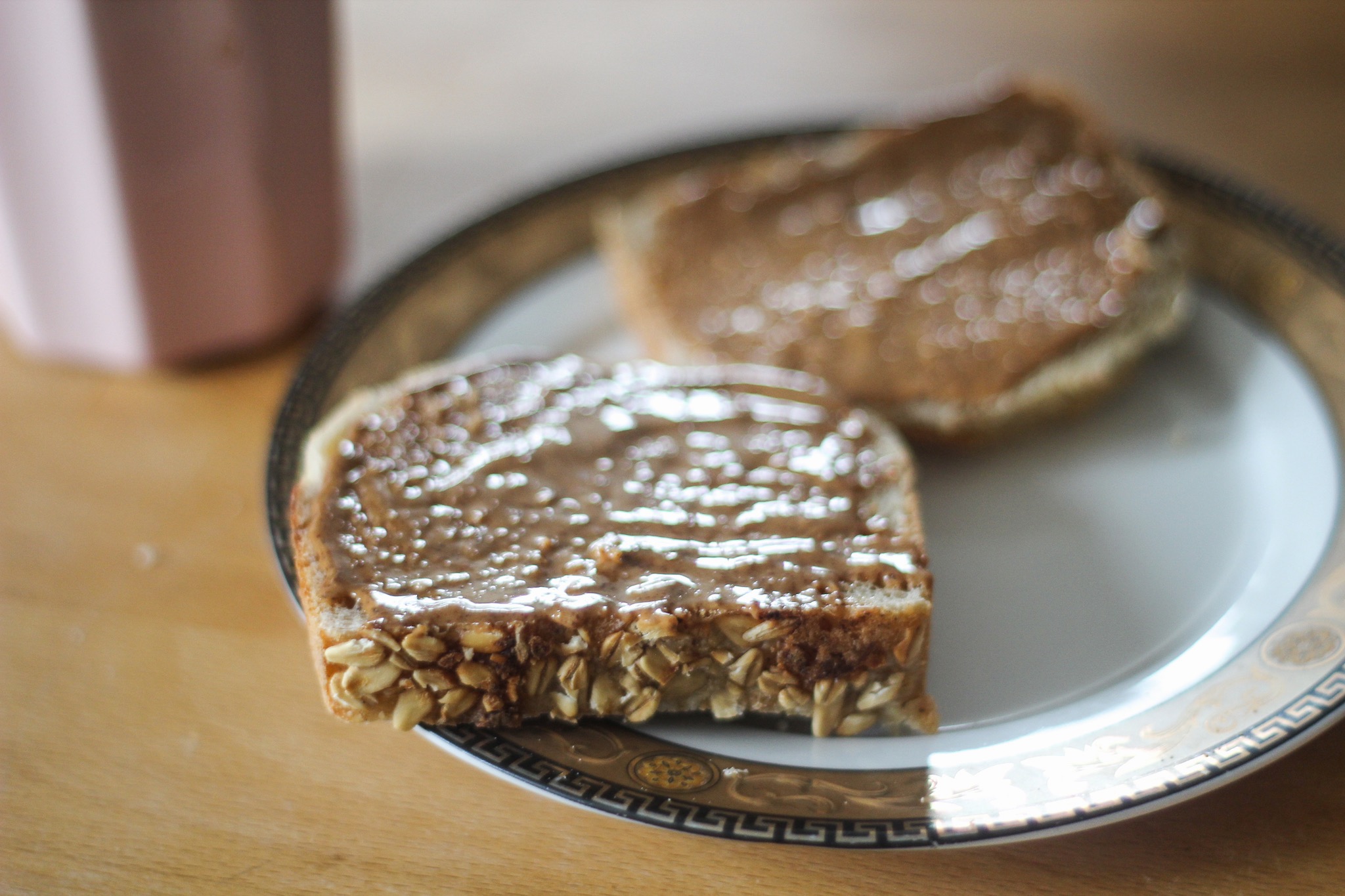 Haverbrood met amandelpasta, ik was vergeten hoe lekker ik amandelpasta vind ter afwisseling van pindakaas.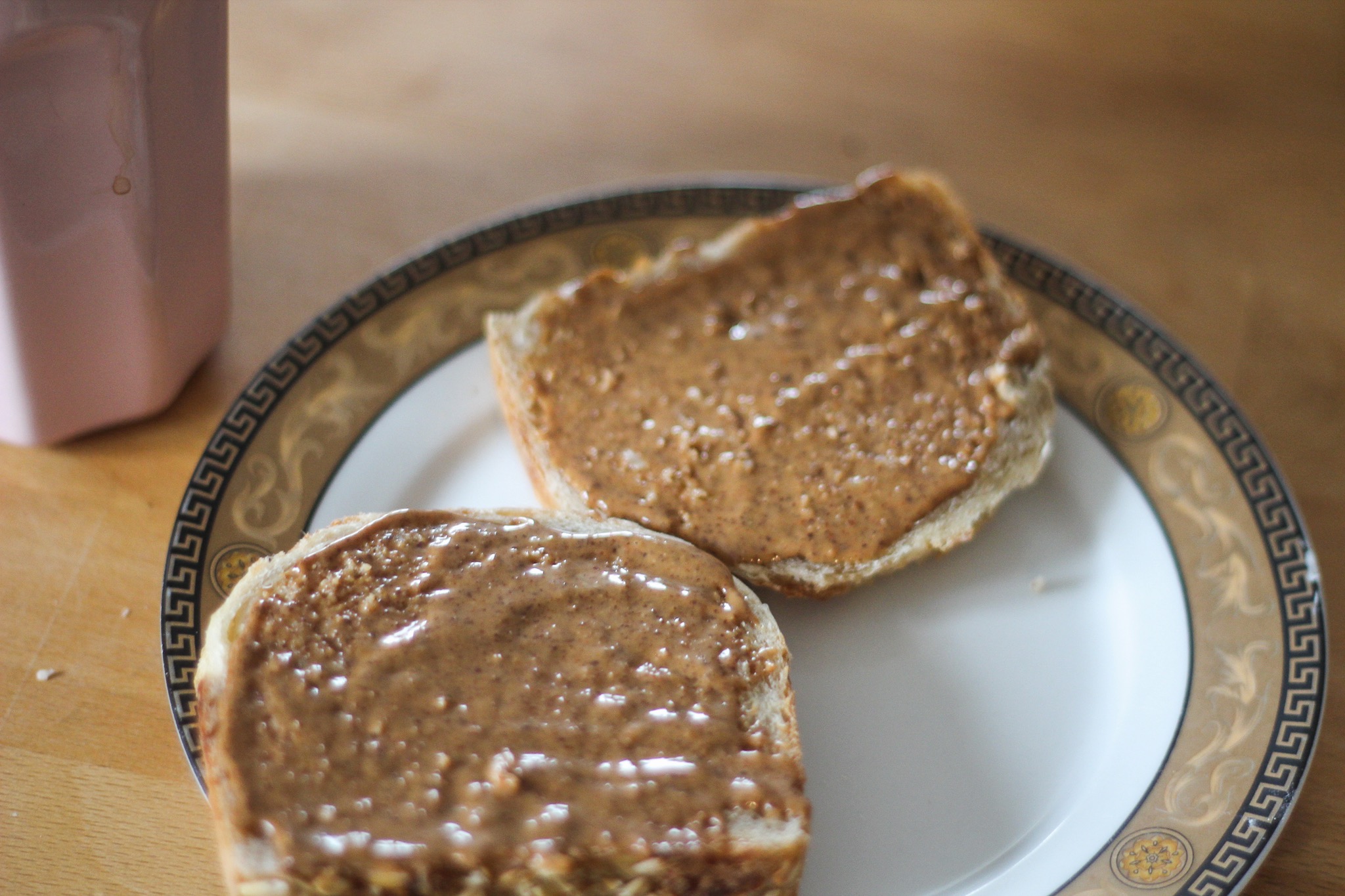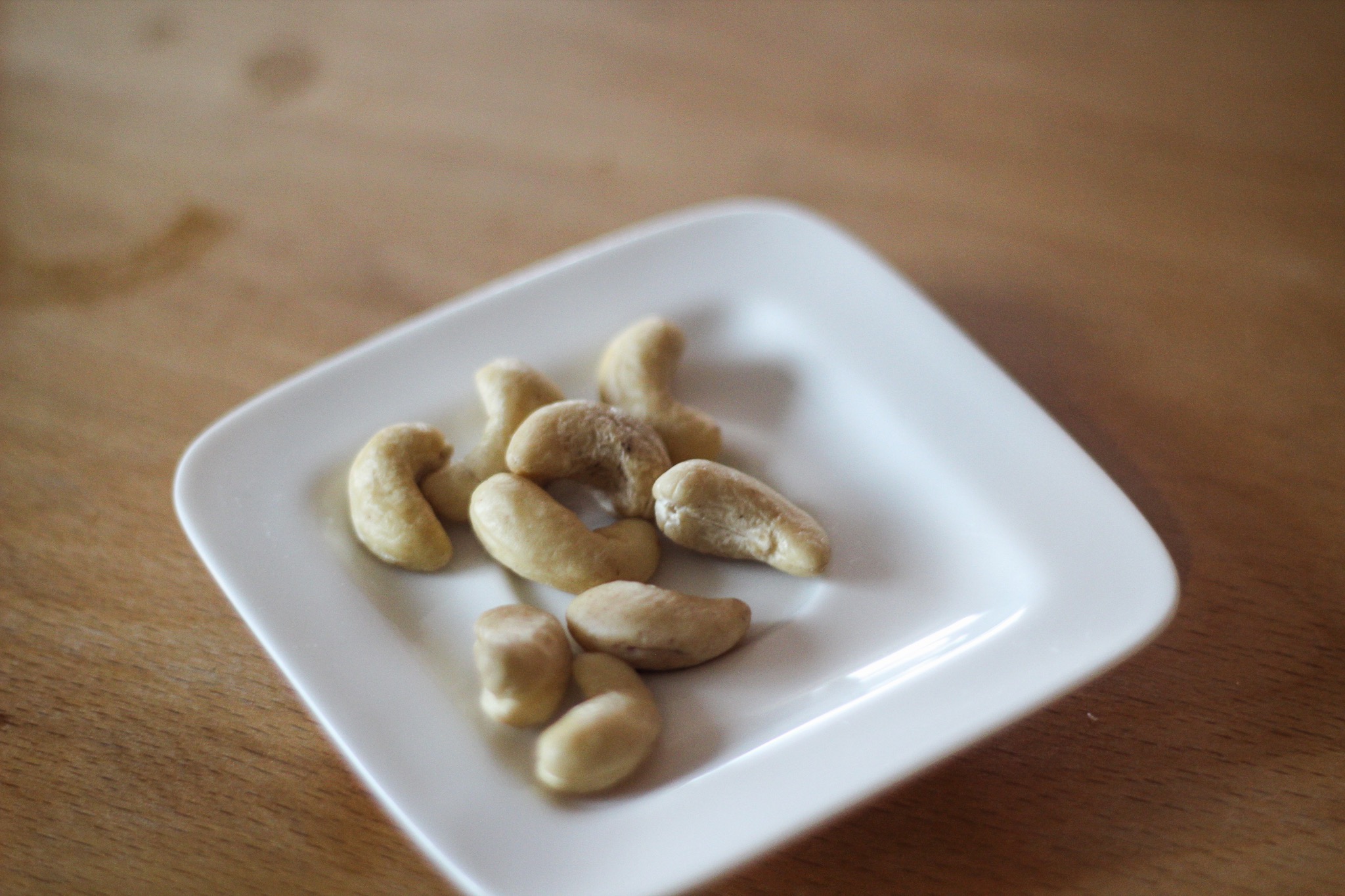 Cashewnoten, snel tussendoortje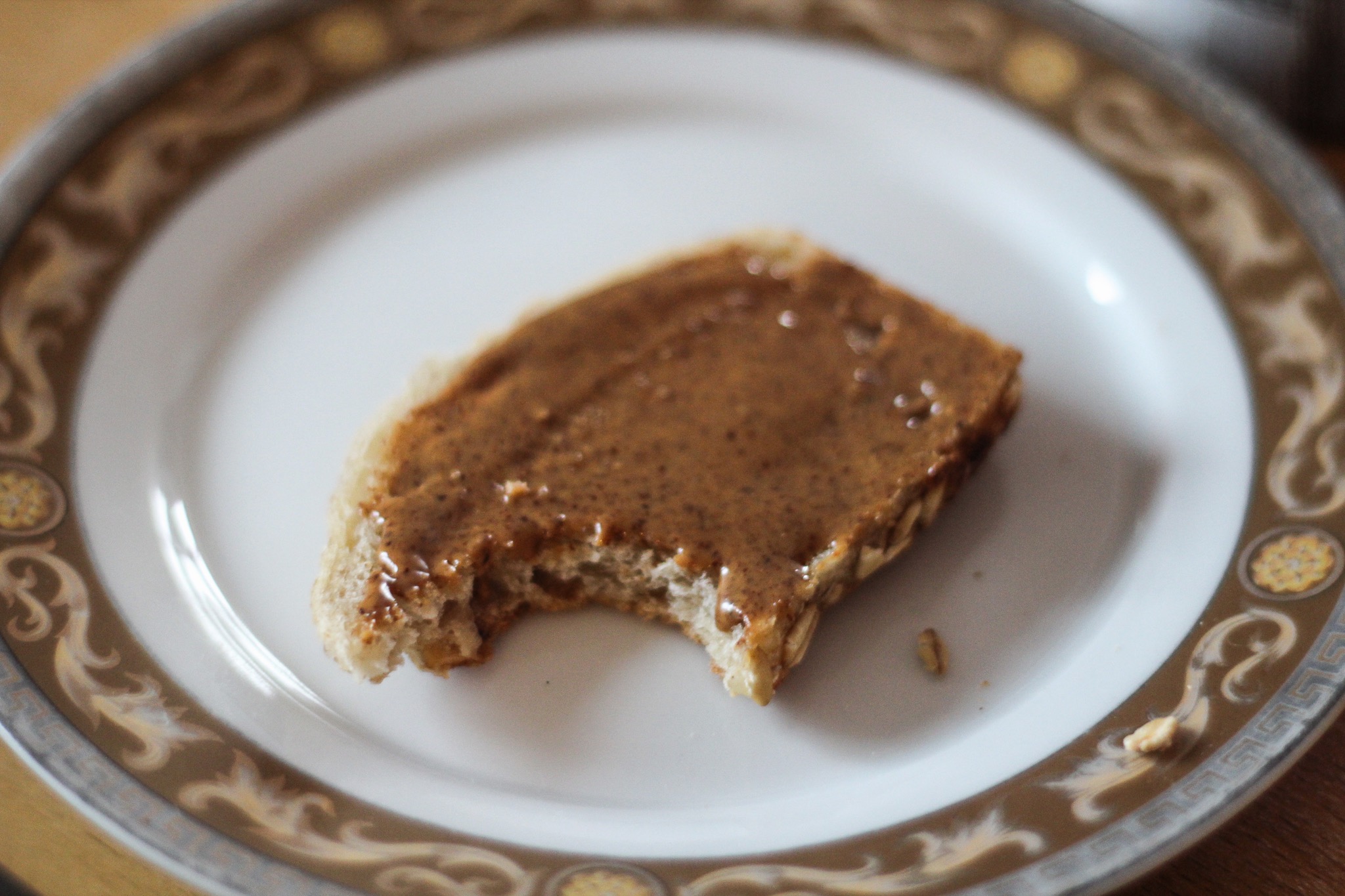 Nieuwe dag, nieuw haverbroodje met amandelpasta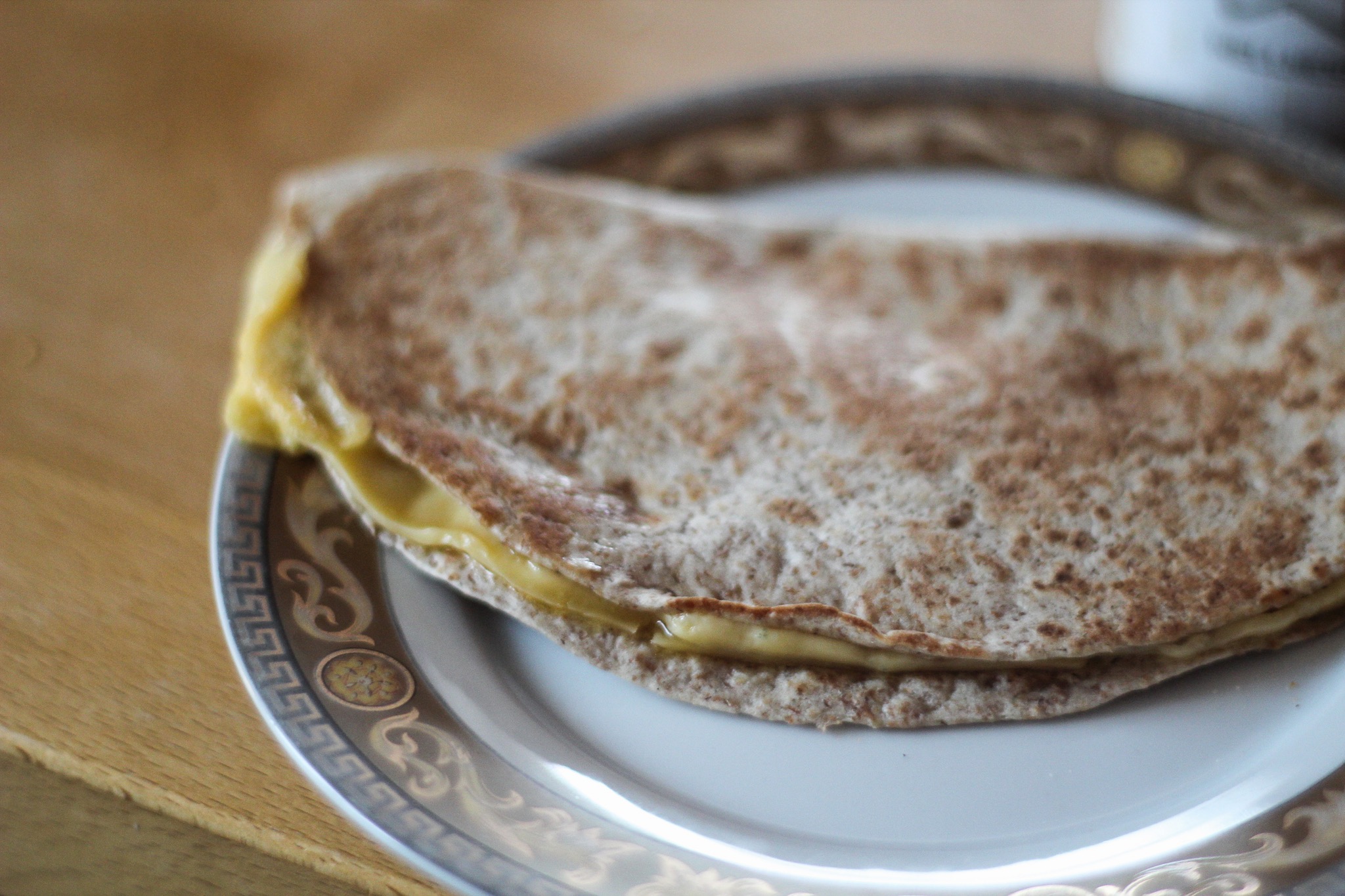 Een wrap met kaas in een pan opgewarmd. Oftewel; wraptosti.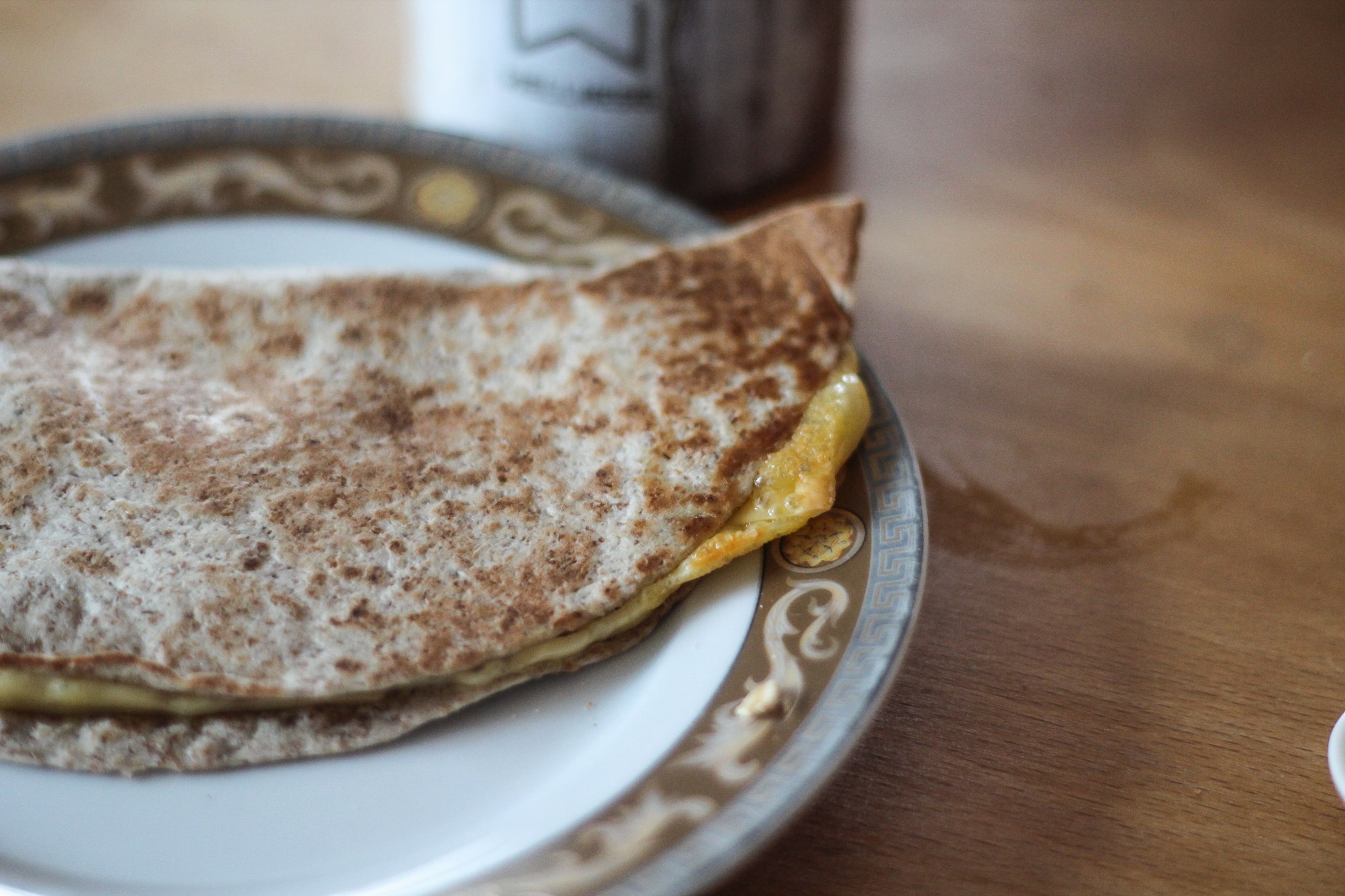 Dit zijn de dingen die ik eet als ik geen tijd heb om even wat klaar te maken, haha. Gebeurt niet vaak, maar soms wel!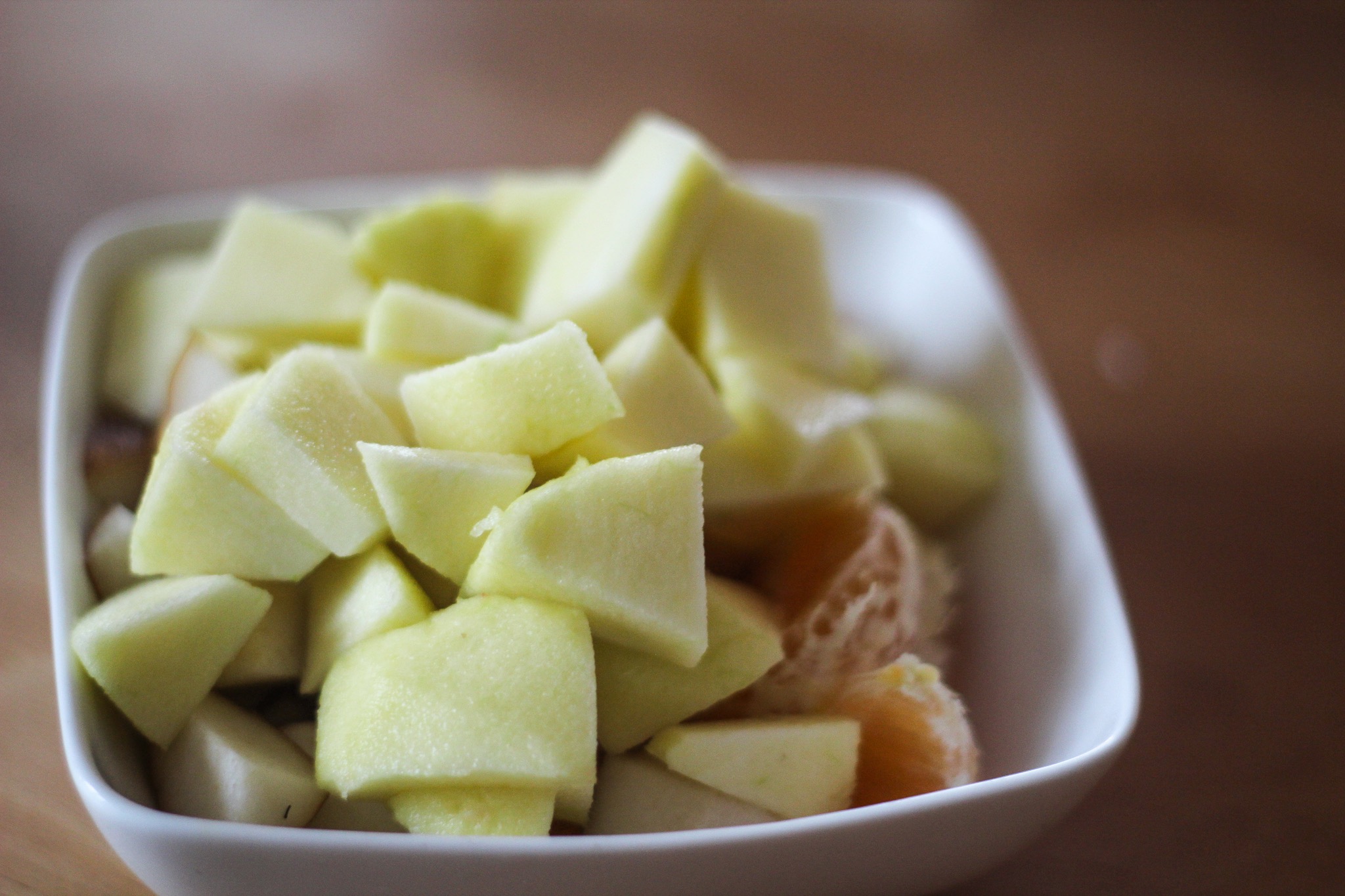 Geschilde appel, mandarijn en peer.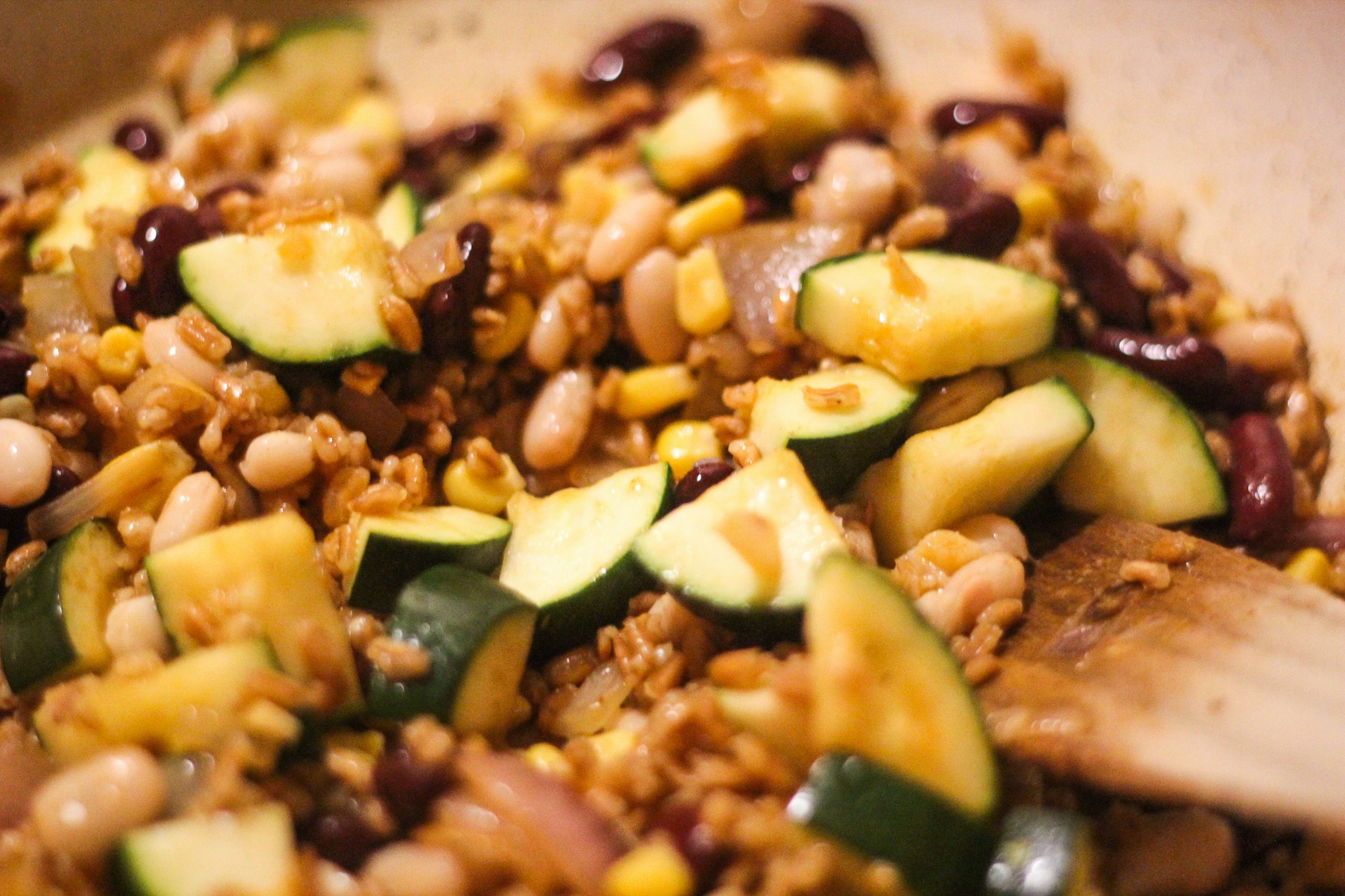 Spelt met courgette, witte bonen, kidney bonen, maïs en ui.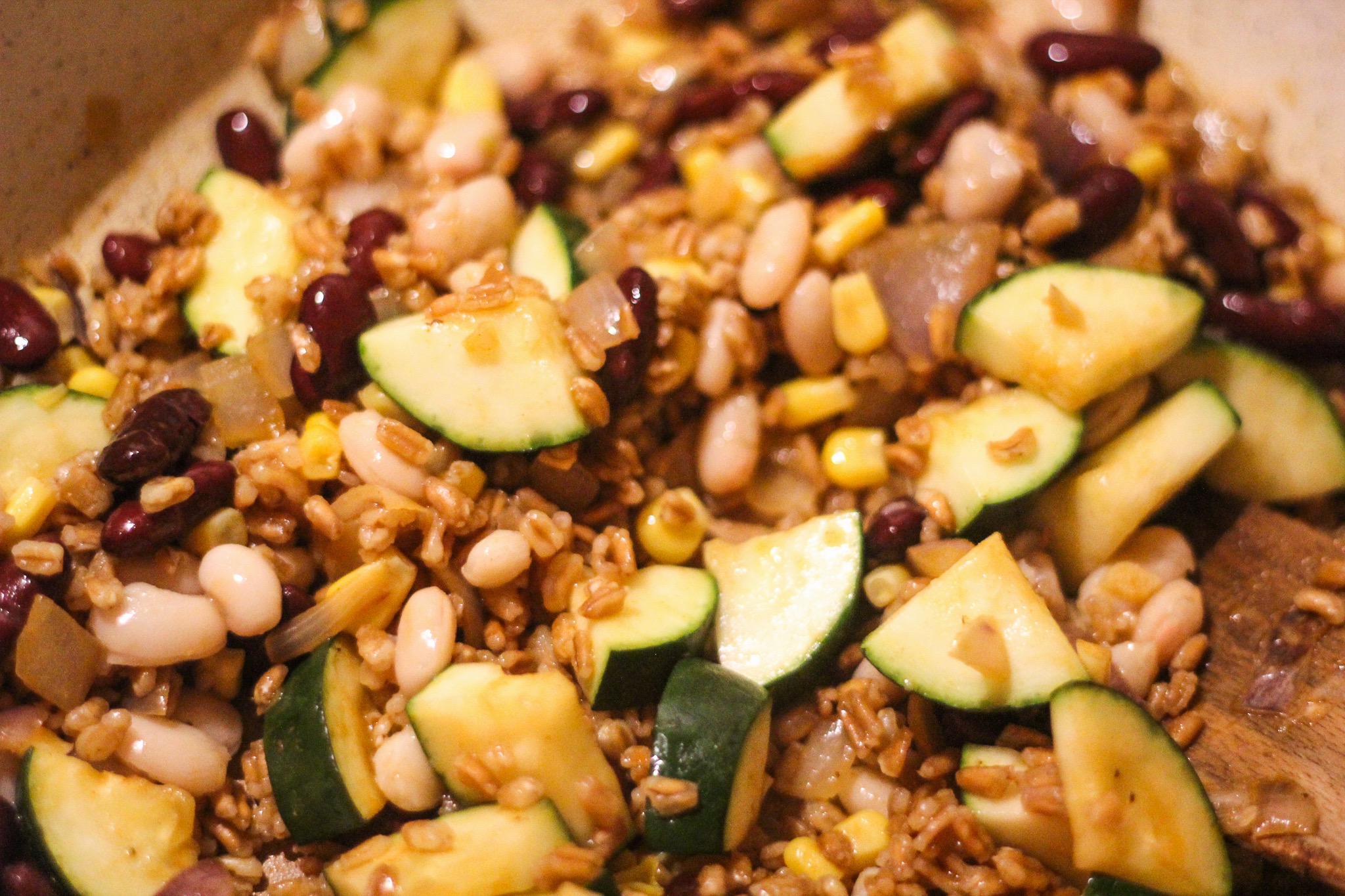 Een roerbak met allemaal restjes.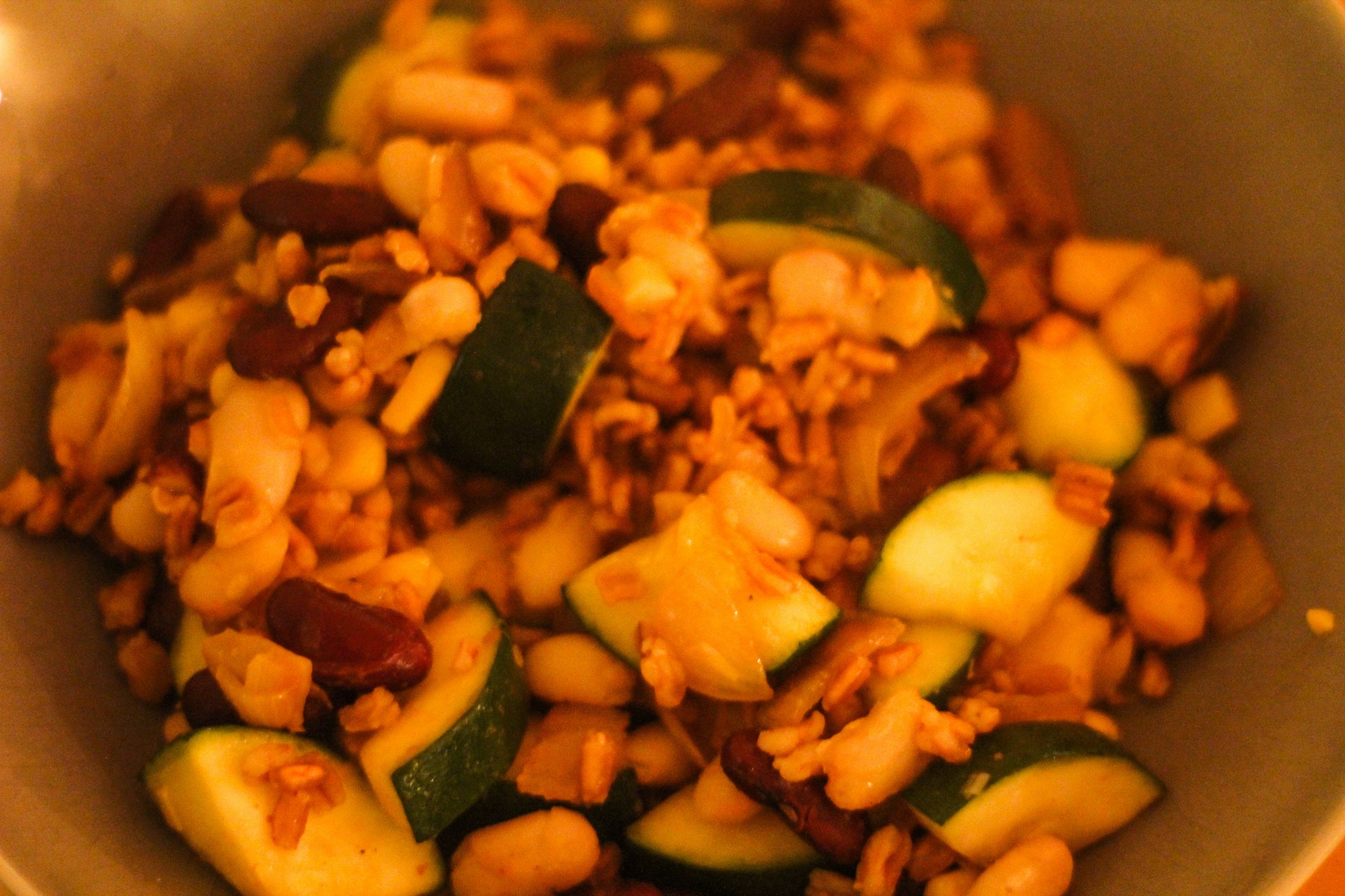 Simpel maar lekker.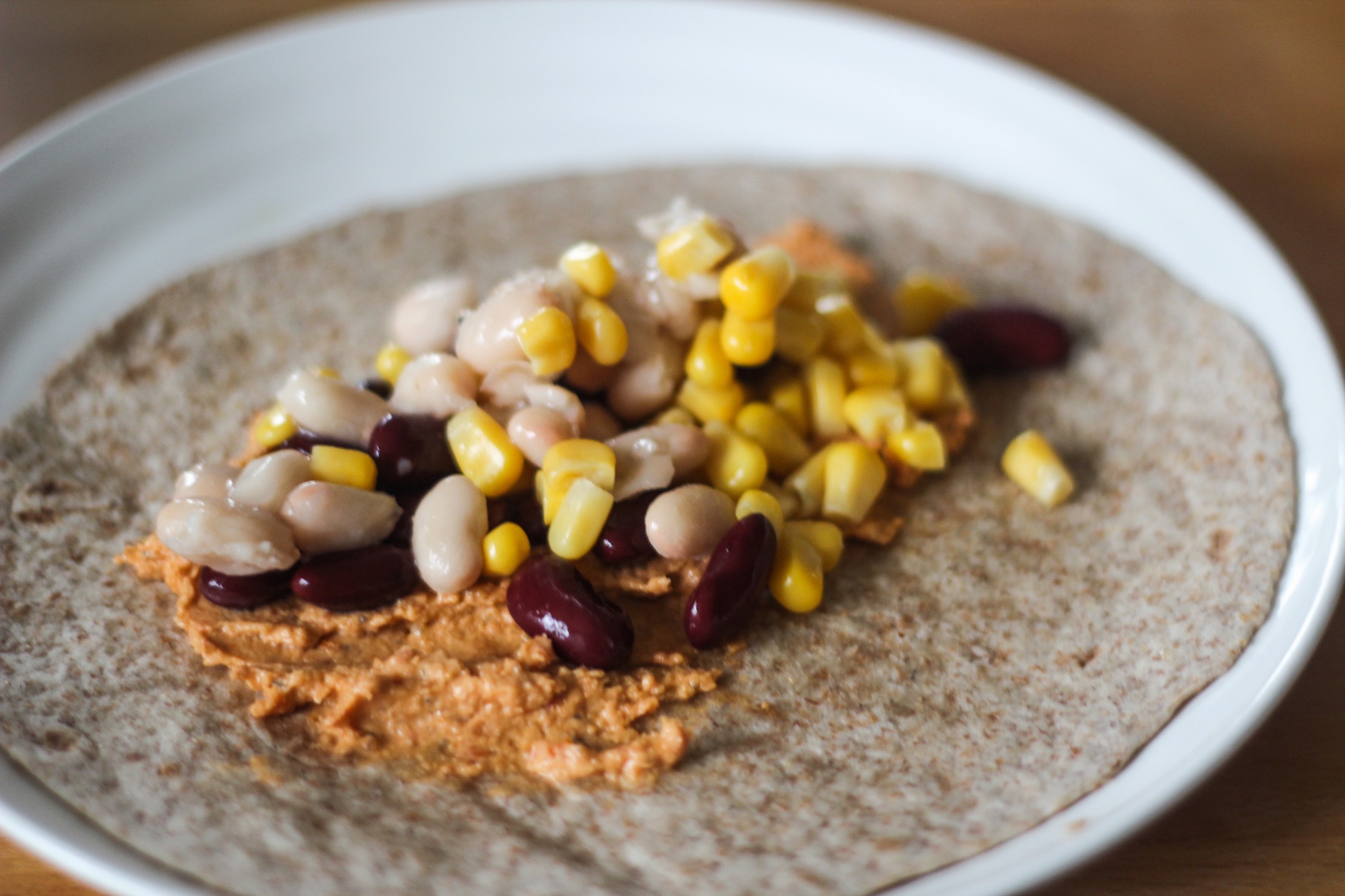 Wrap met hummus en de bonen & maïs die nog over was.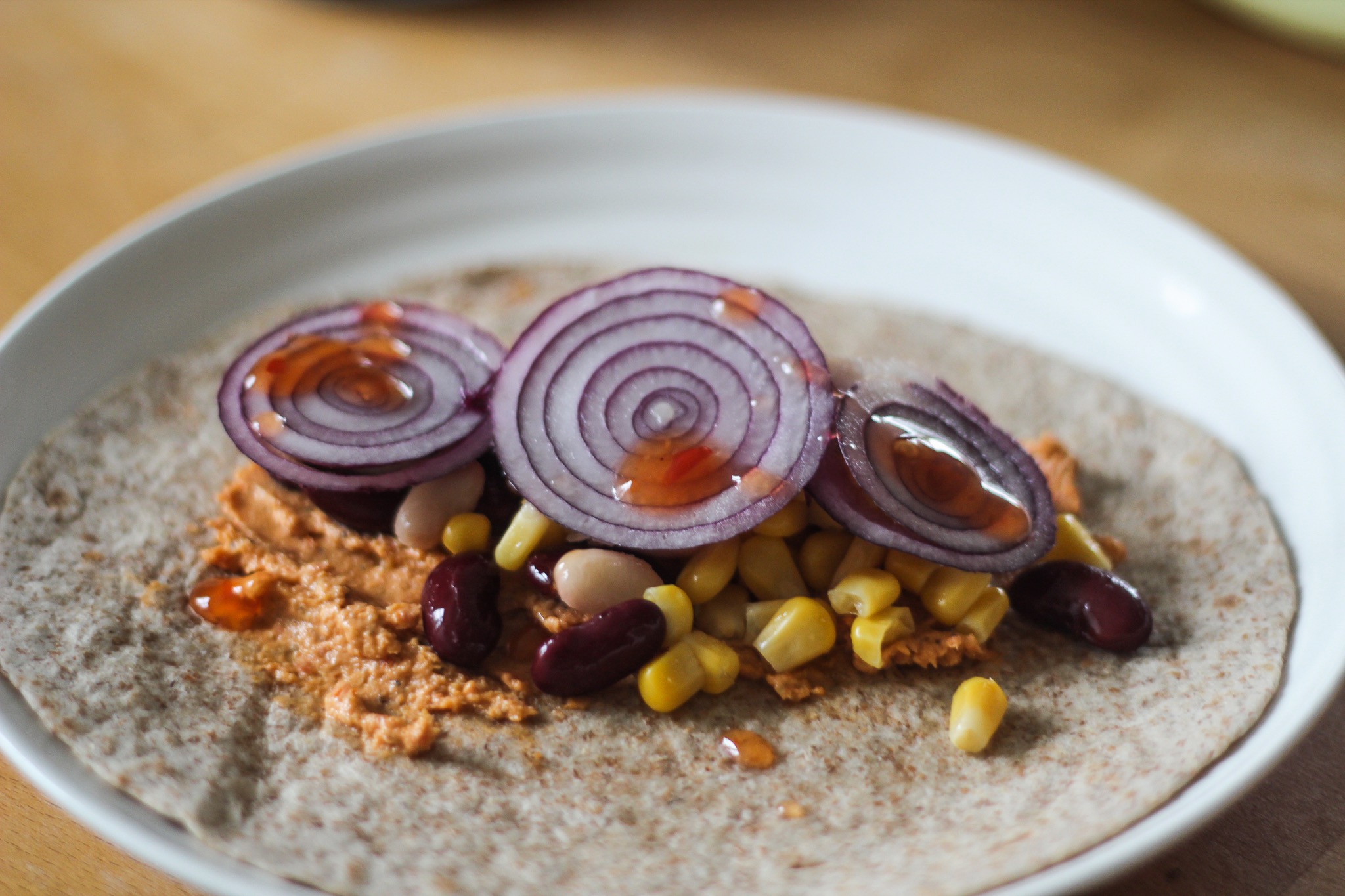 Rode ui en wat chilisaus erbij en klaar.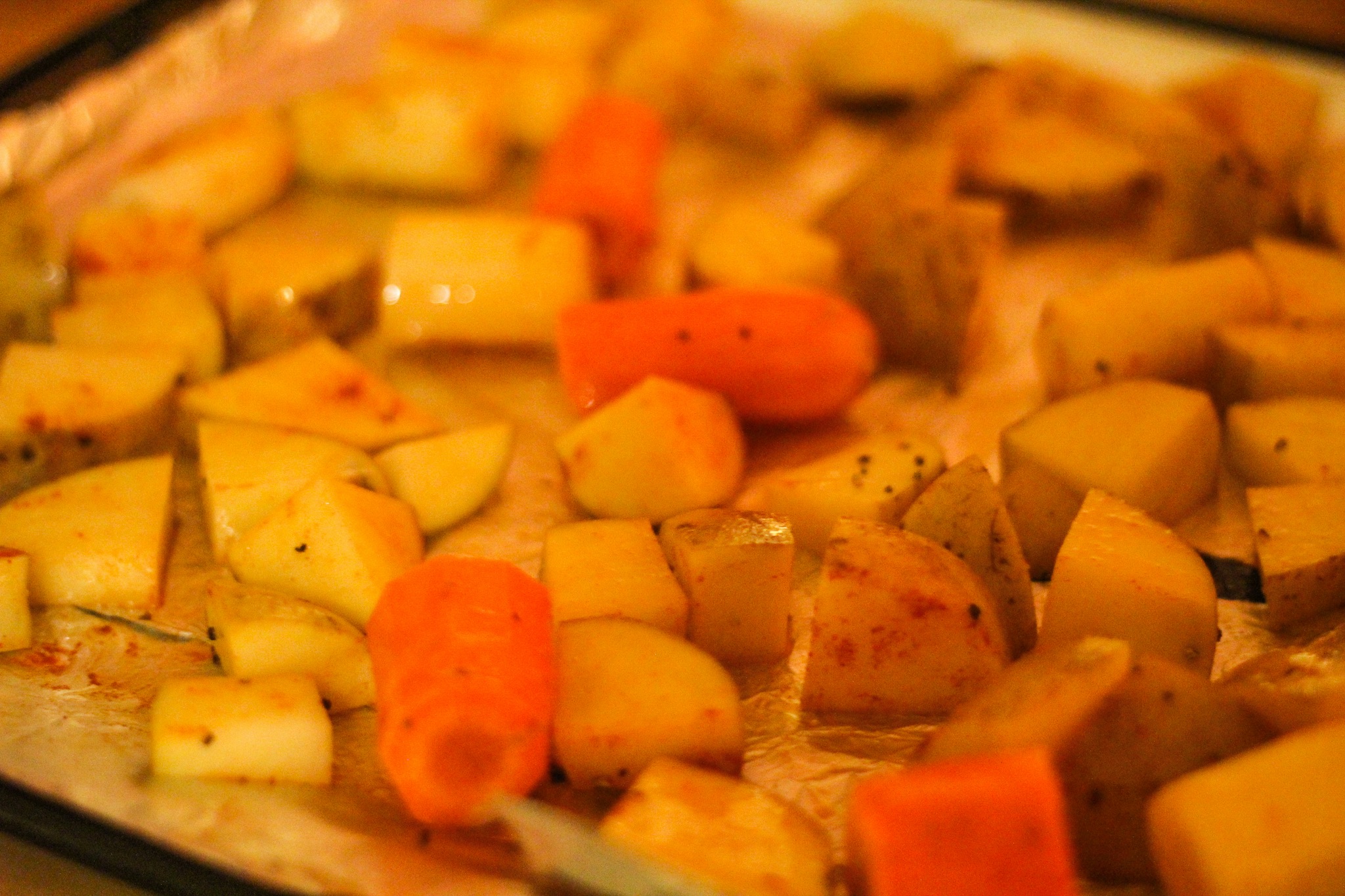 Aardappelen en wortels uit de oven.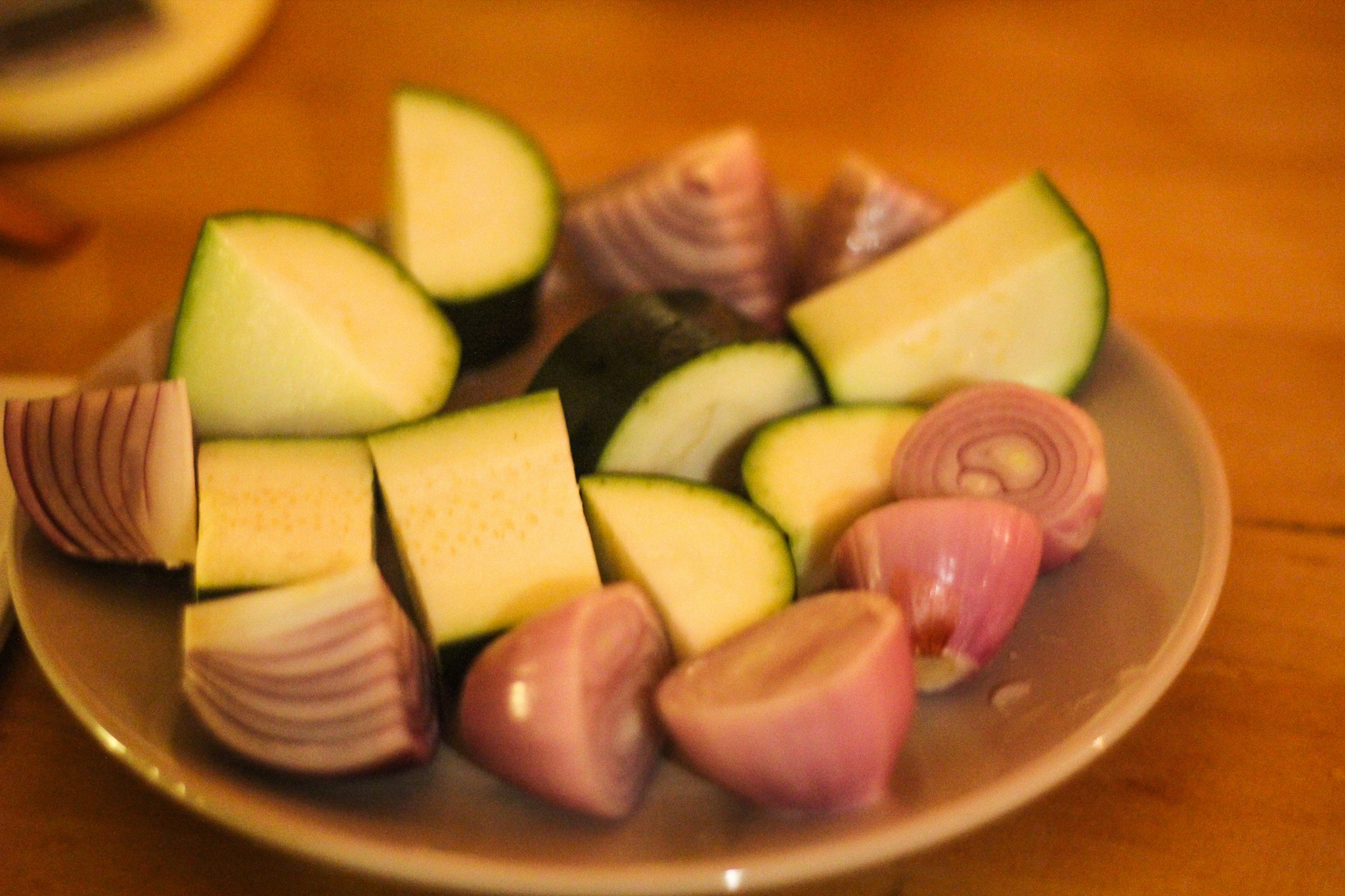 Courgette en ui alvast klaargelegd om later erbij te doen (aangezien deze korter in de oven hoeven).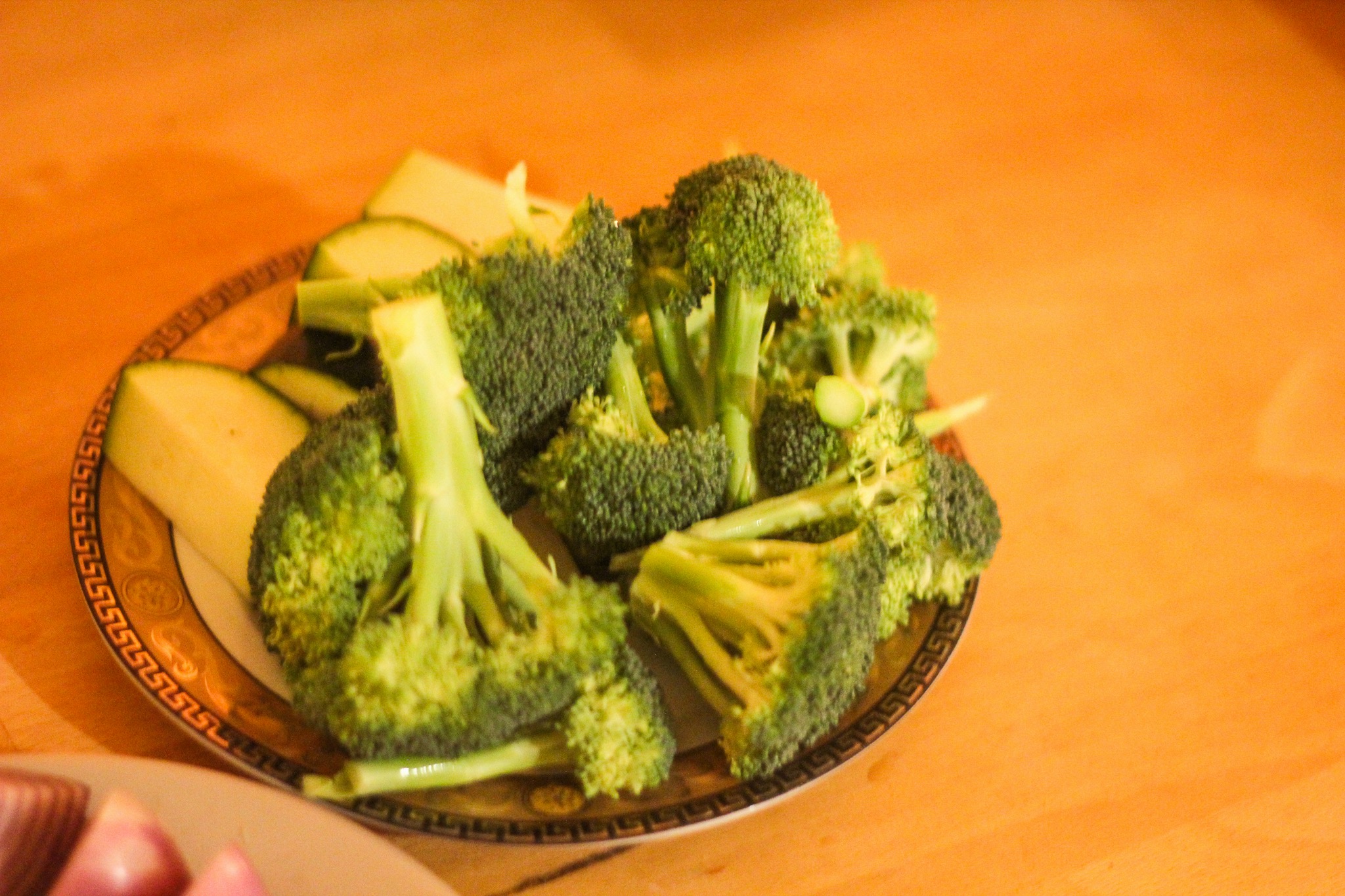 En wat broccoli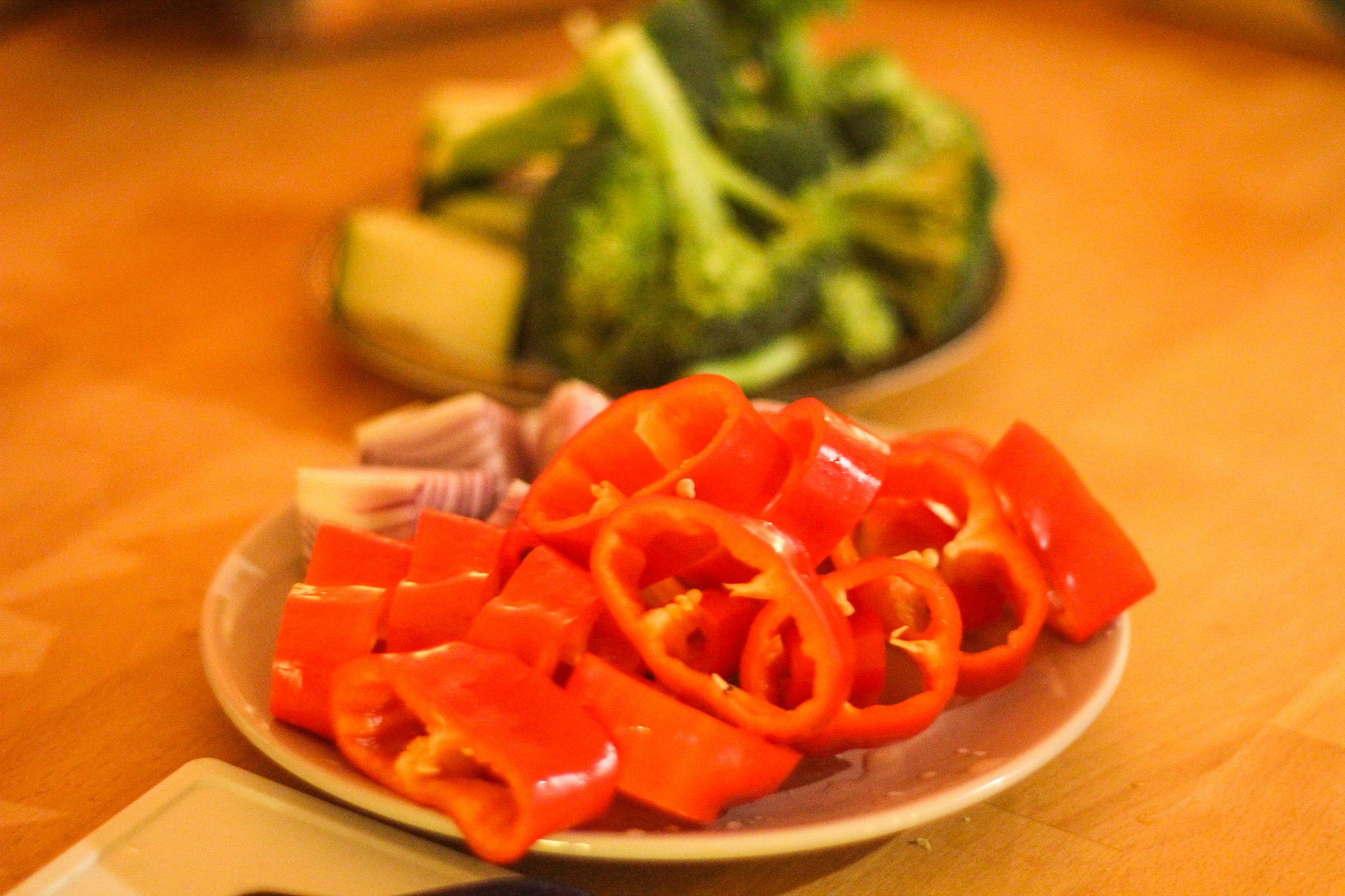 En zoete punt paprika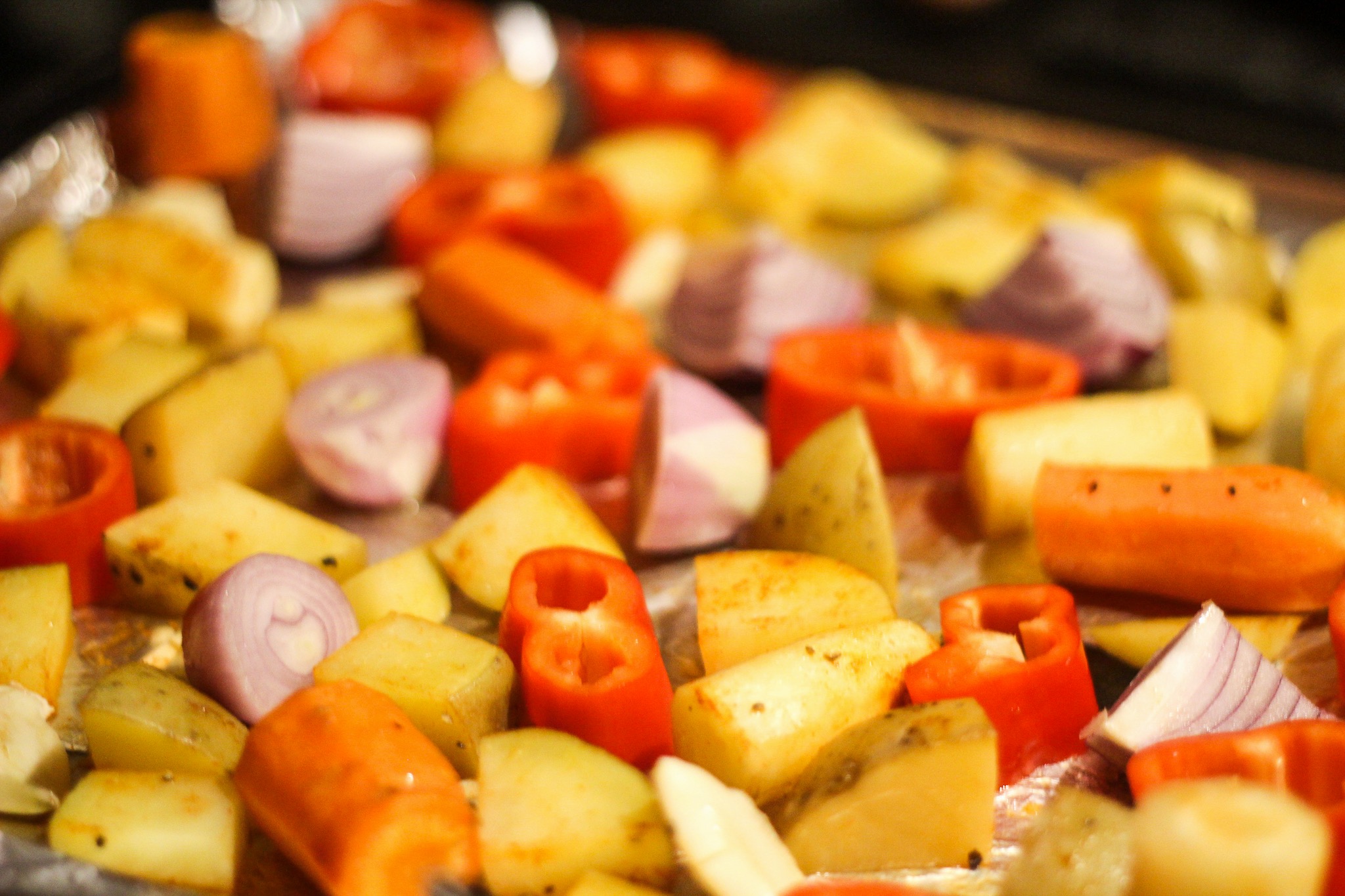 Zo kleurrijk en lekker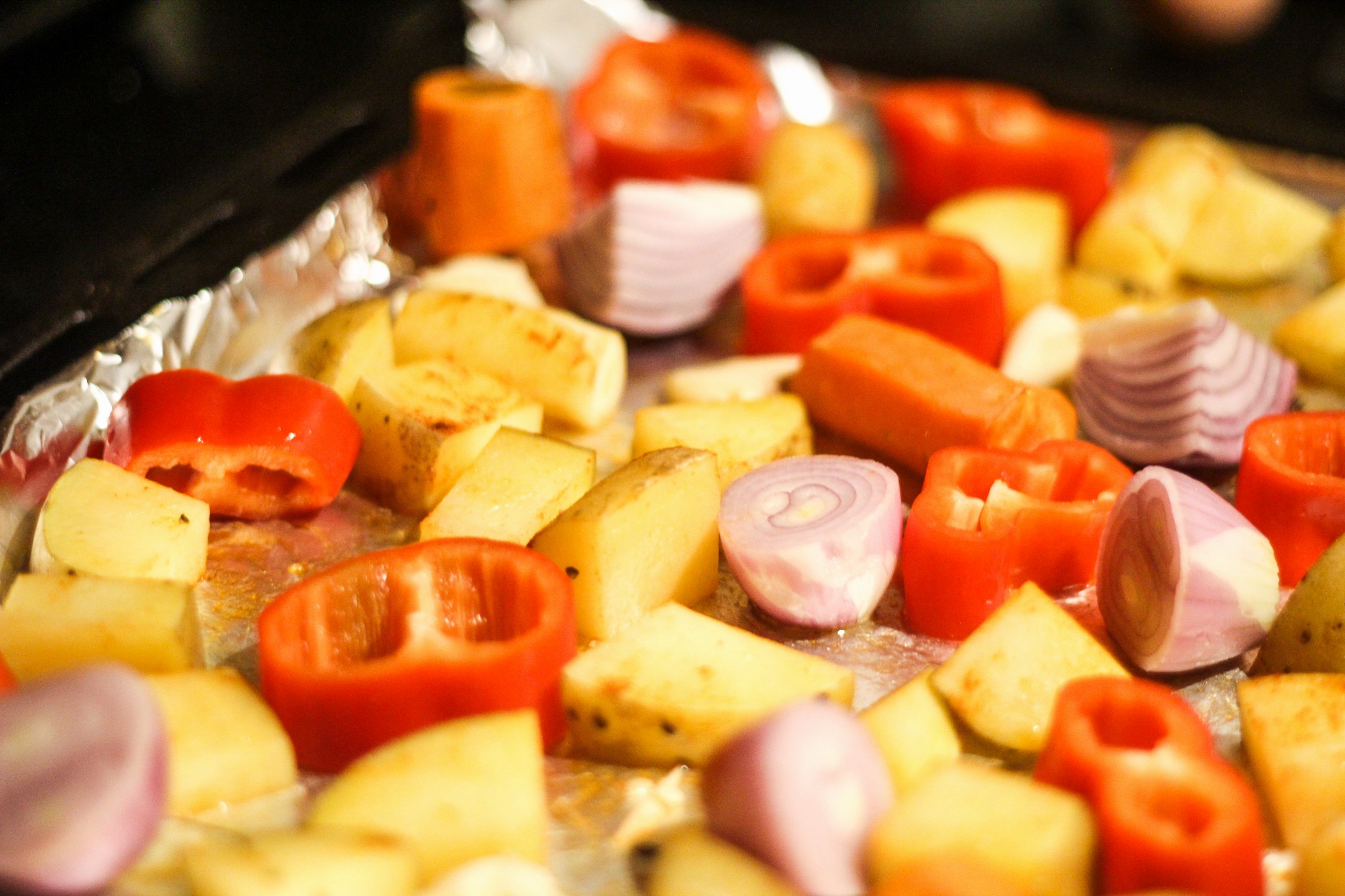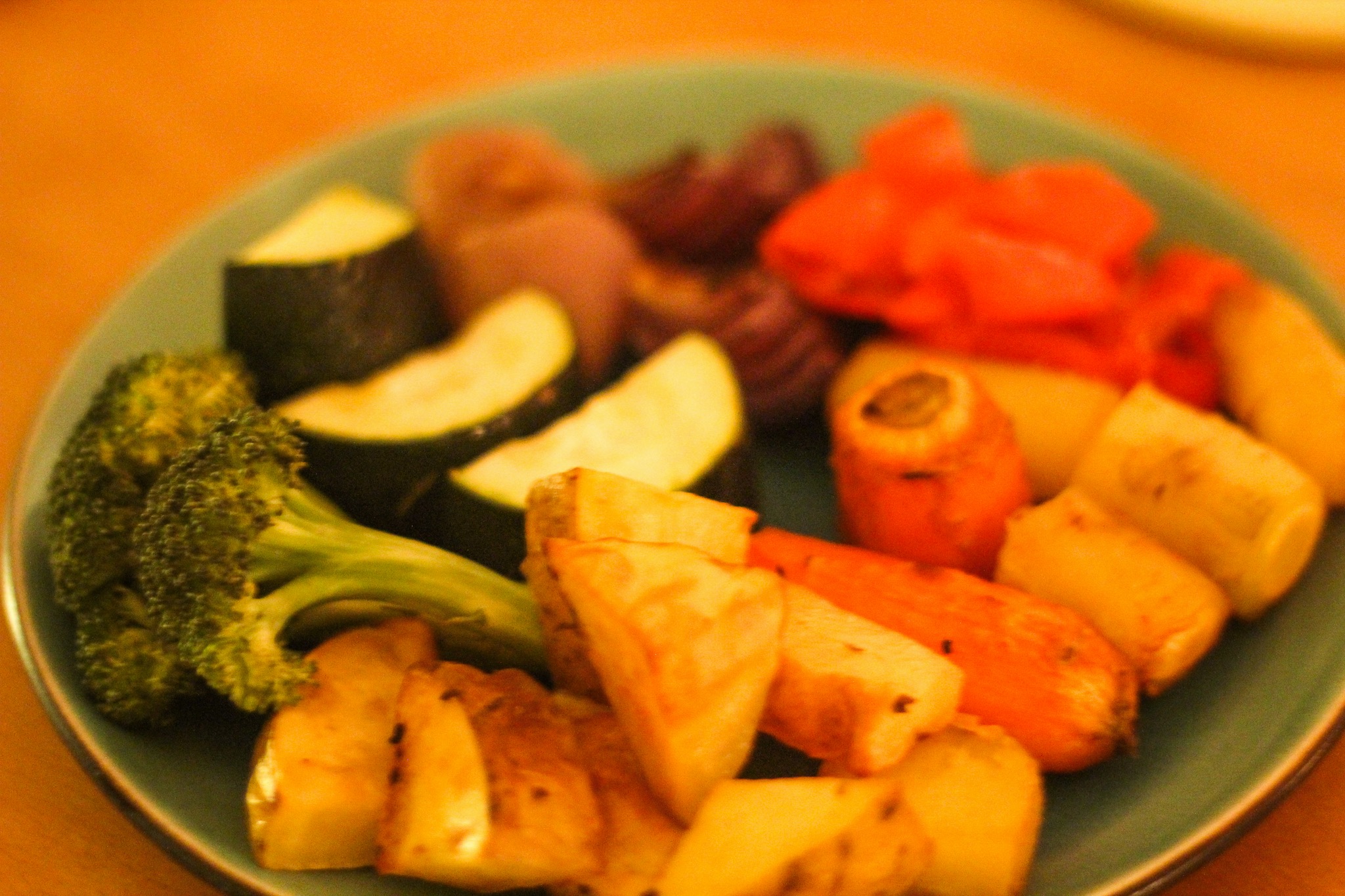 Het eindresultaat op mijn bord! Eén en al kleurtjes, love it.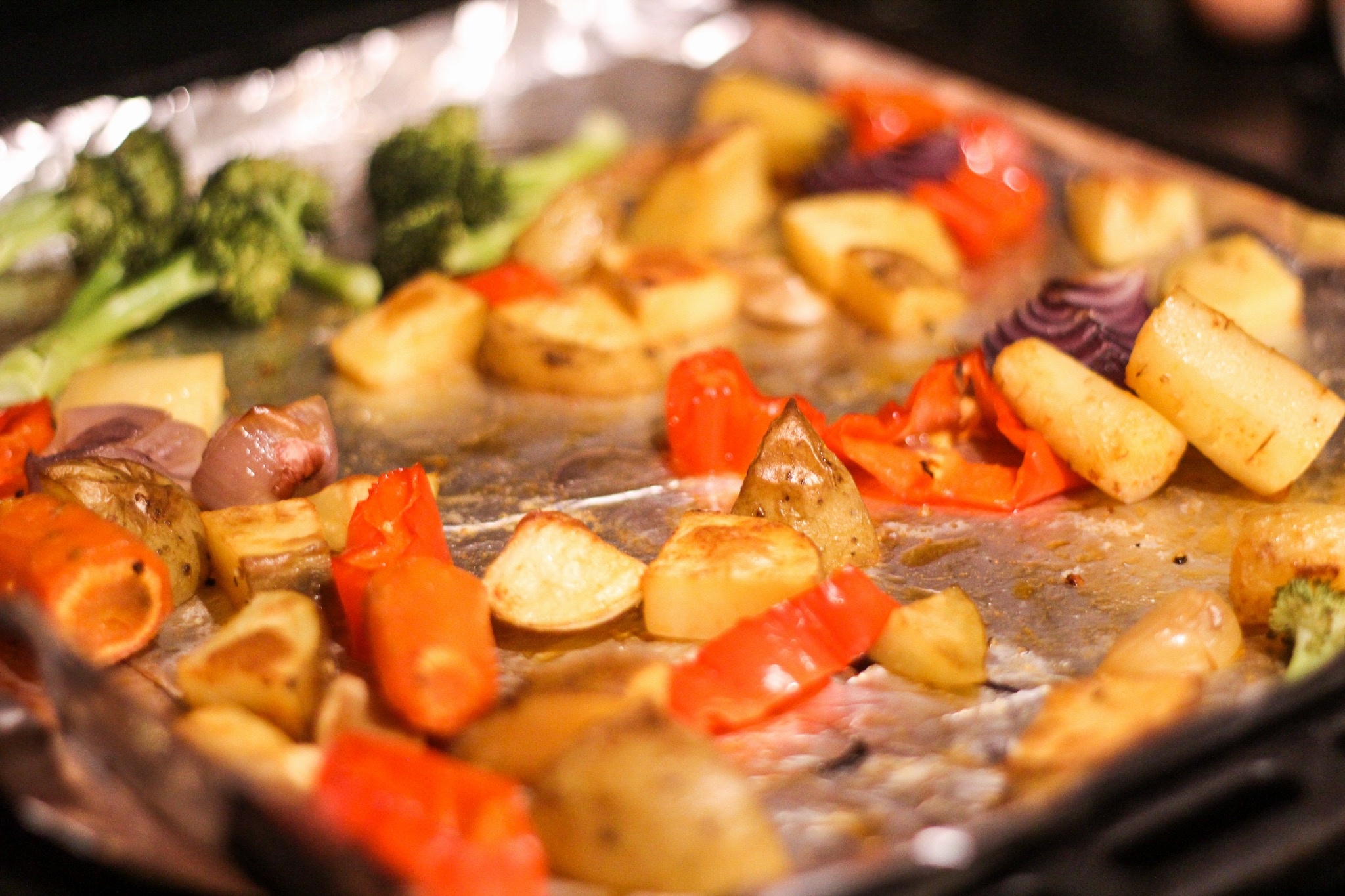 De restjes voor morgen.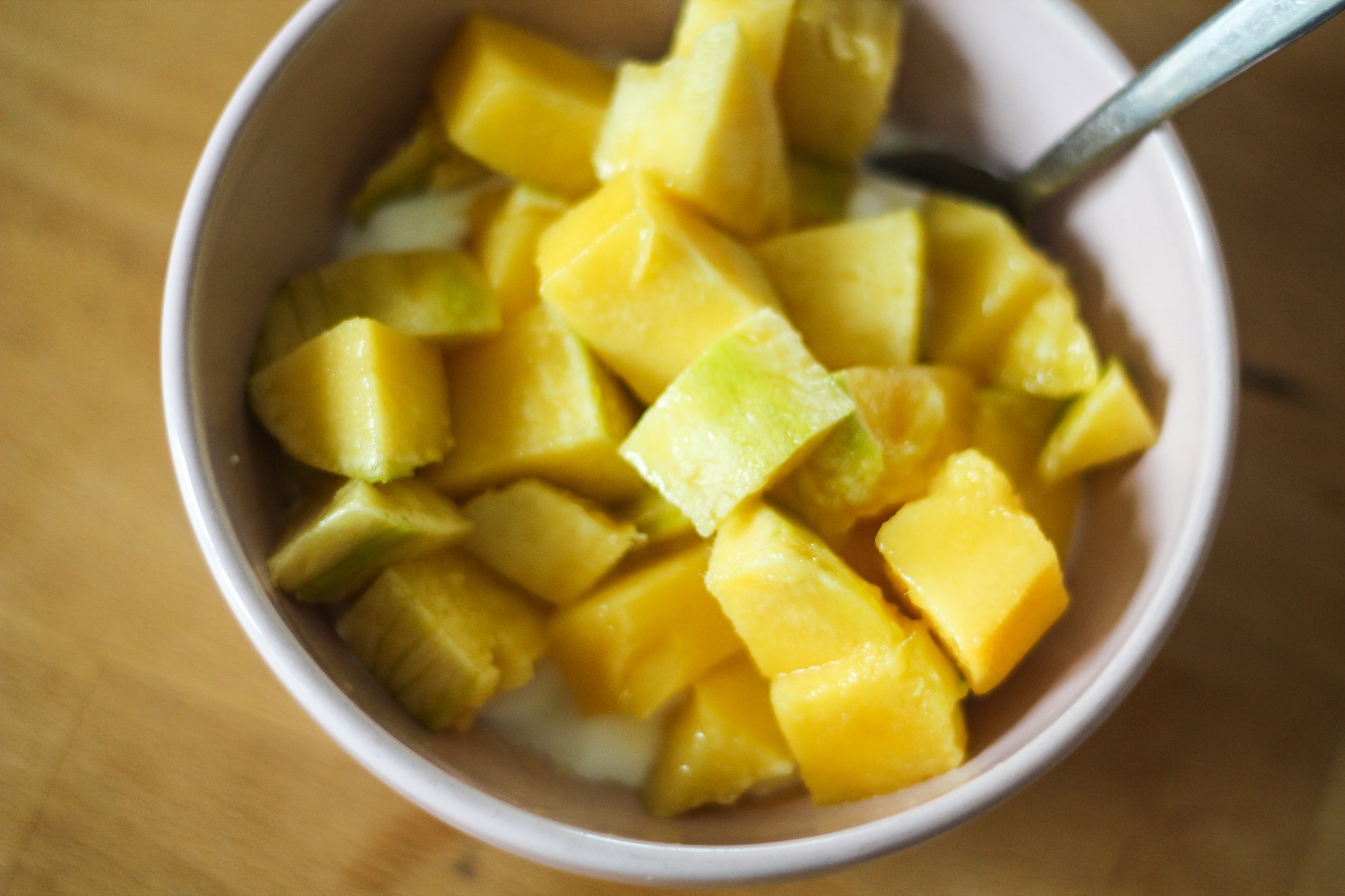 Yoghurt met verse mango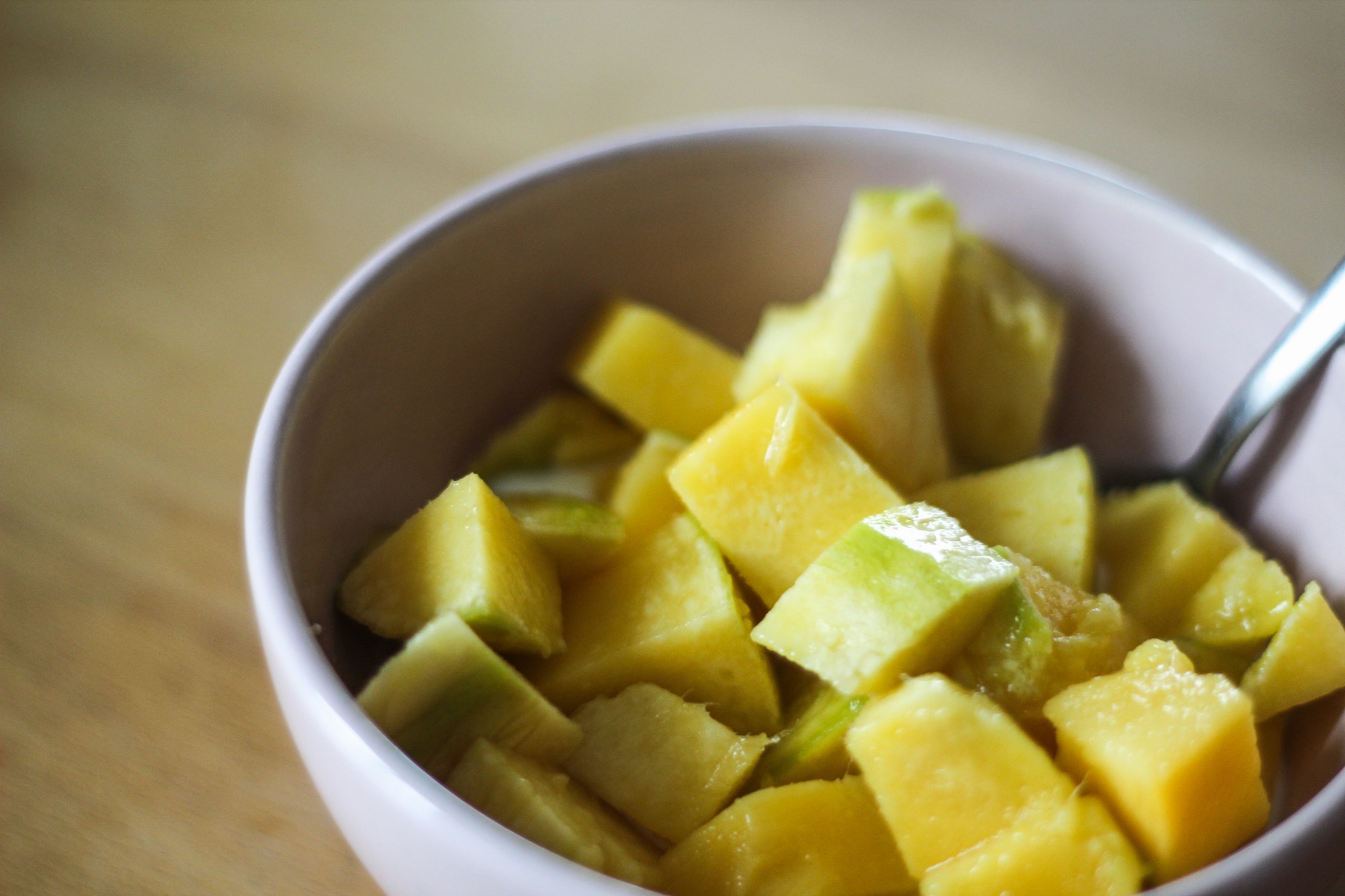 Zo rijp en lekker.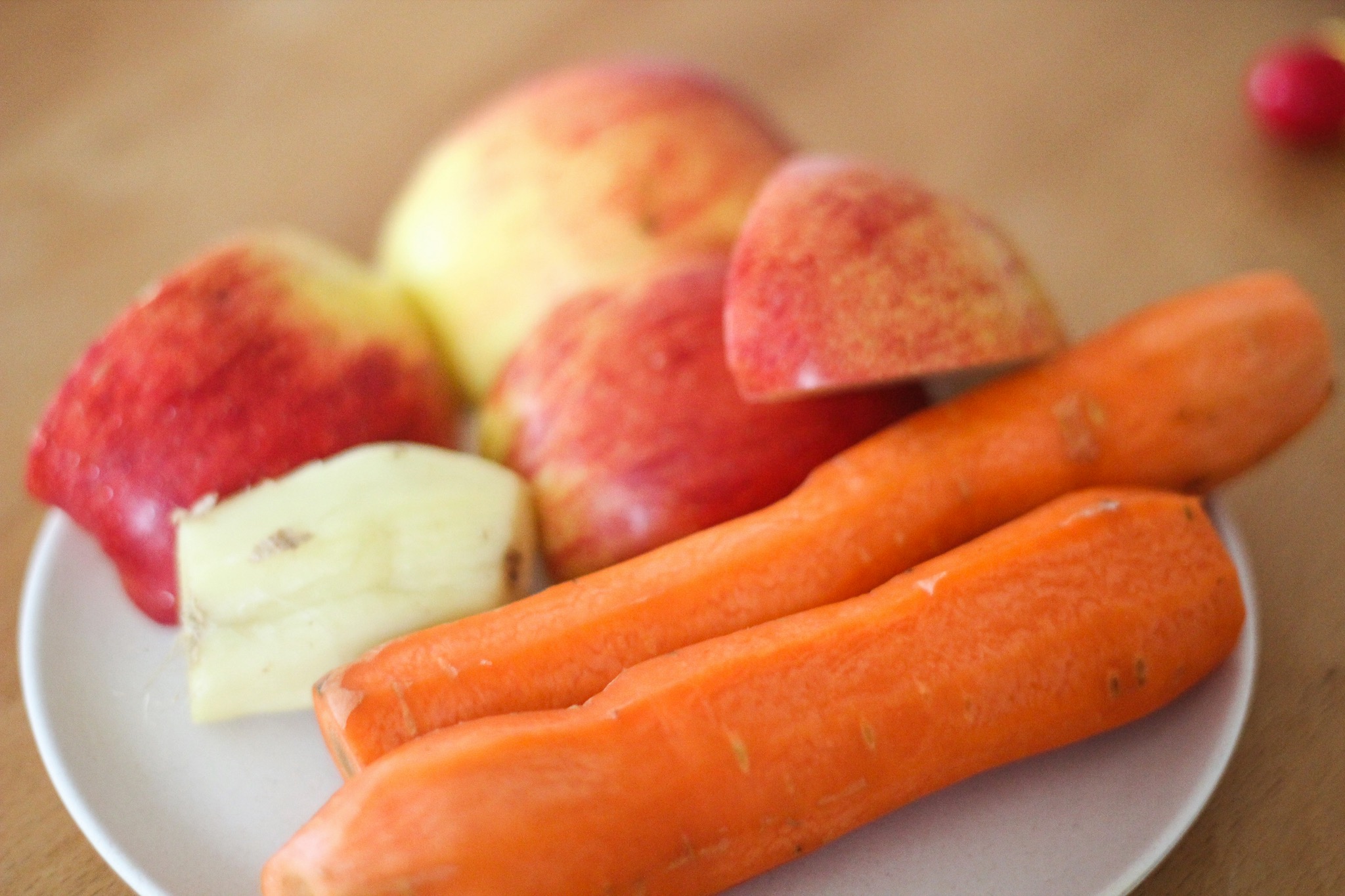 Tijd voor een sapje; wortel, gember en appel.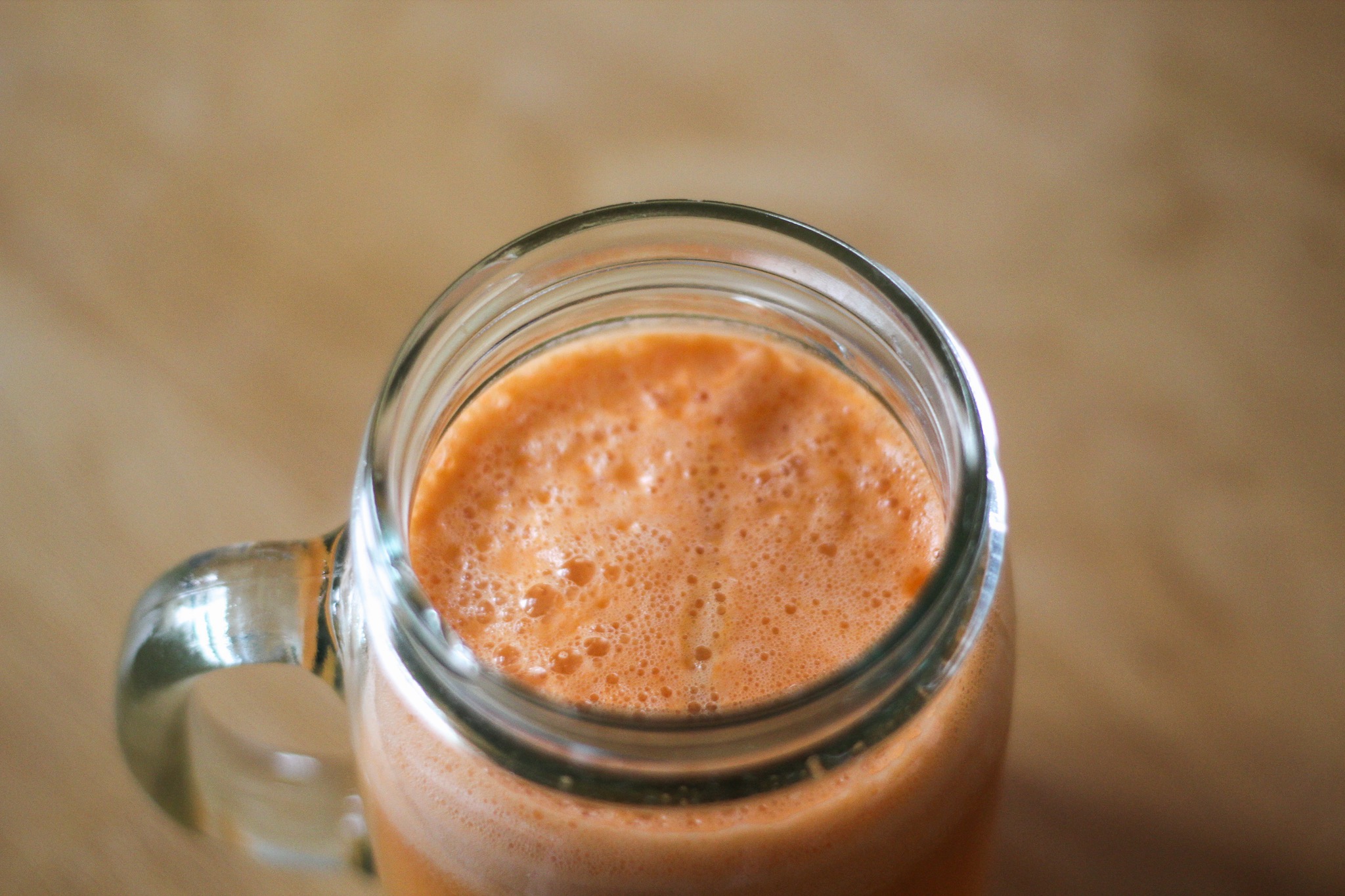 Dit was hard nodig!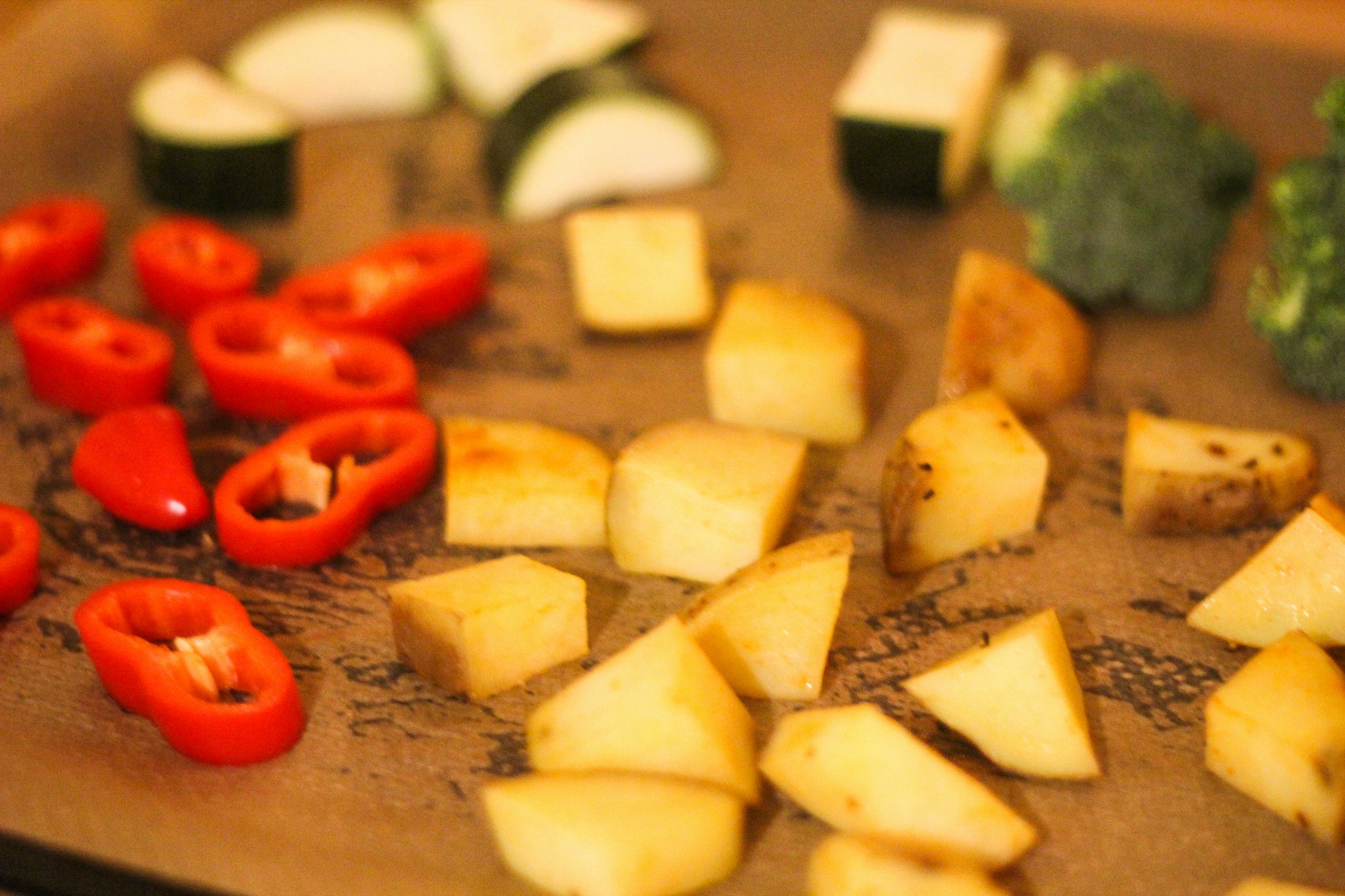 De simpelste manier voor mij om mijn avondeten te bereiden; alles bij elkaar, de oven in en 40 minuten later is het klaar!
Wat is jouw simpelste manier om je avondeten te bereiden?
Is dat een soep? Een simpele salade? Roerbak? Of ook alles in de oven?