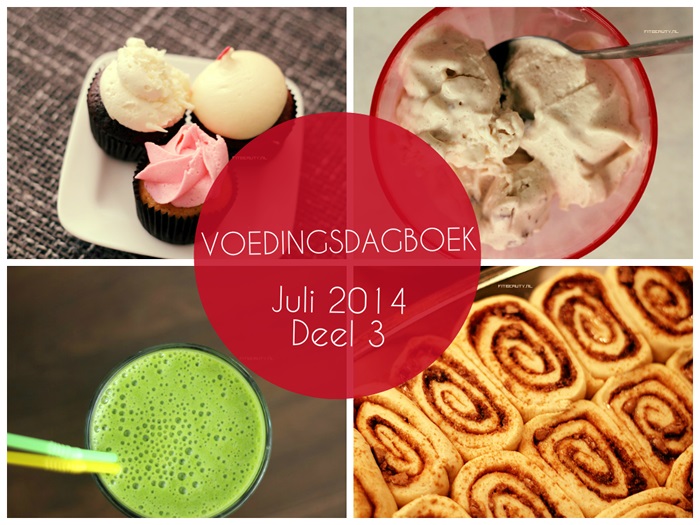 Het is voedingsdagboektijd! Laatste voedingsdagboek van juli 2014 en ook de laatste die foto's zullen hebben van mijn oude huisje! Wooohooooo!! Geniet van de foto's en bereid je voor op aardig wat zelfgemaakt yoghurtijs!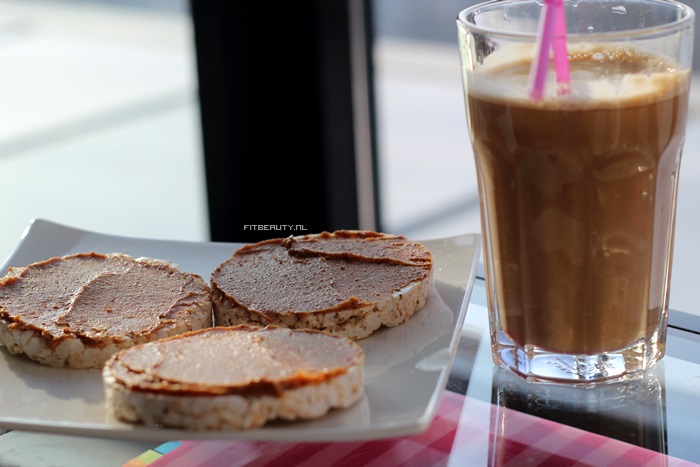 De basis van elke voedingsdagboekpost: rijstwafels met pindakaas, koffie met amandelmelk en een rietje.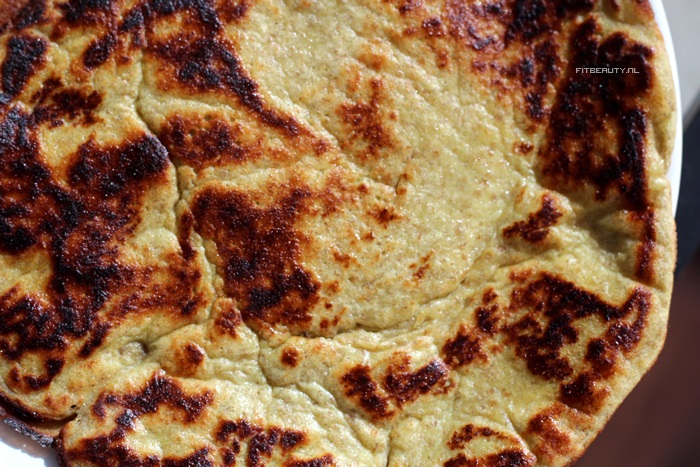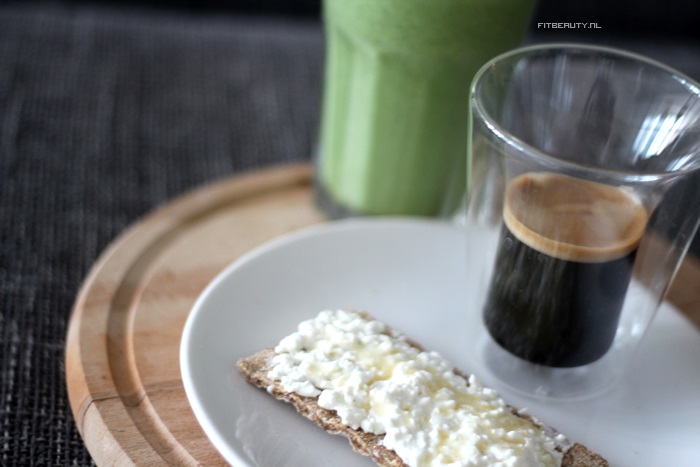 Dit was een drukke dag, flink alles inpakken in dozen. Maar tussendoor hoorde ik toch mijn maag knorren dus een snel wat klaargemaakt. De groene smoothie (favoriet!), espresso en een cracker met hüttenkase en wat honing. Jum!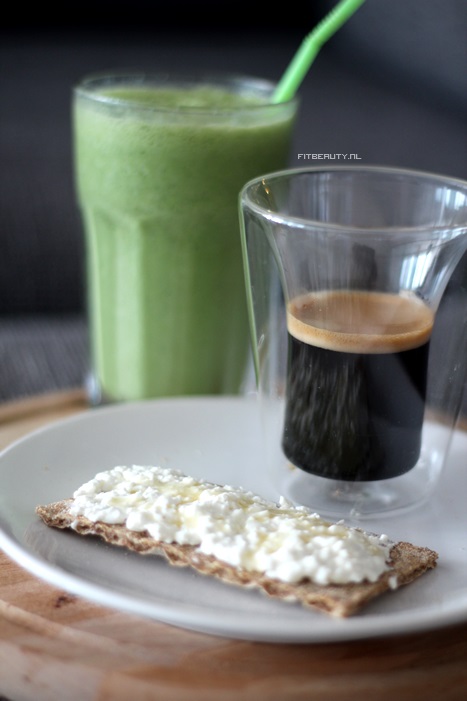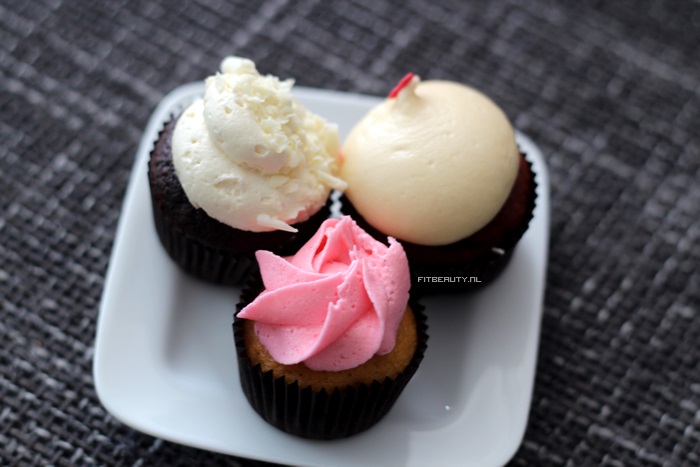 Een van mn vriendinnen kwam afgelopen weekend langs om ook "afscheid te nemen van het huis" haha en ze had cupcakes mee om mn nieuwe huis te vieren en ook nog een beetje voor mn verjaardag. Wat ik heel schattig en grappig tegelijk vond was dat ze zei "ik heb je blog gelezen dus ik weet wat er gaande is en als je ze niet wilt dan eet ik ze wel op, maar ik heb wel mini cupcakes mee zodat je er misschien wel eentje neemt!".
Hahah heel lief! Ik heb er uiteindelijk geen genomen, ik had er toch al niet zo'n trek in en ik ben net weer lekker bezig en wil weer even wat meer in balans komen voor ik af en toe en cupcake of iets eet. Dus ze mocht ze allemaal in haar eentje opeten, en blij dat ze was!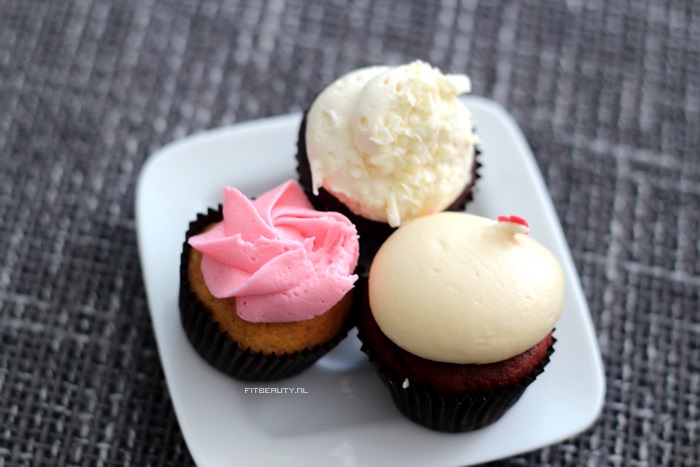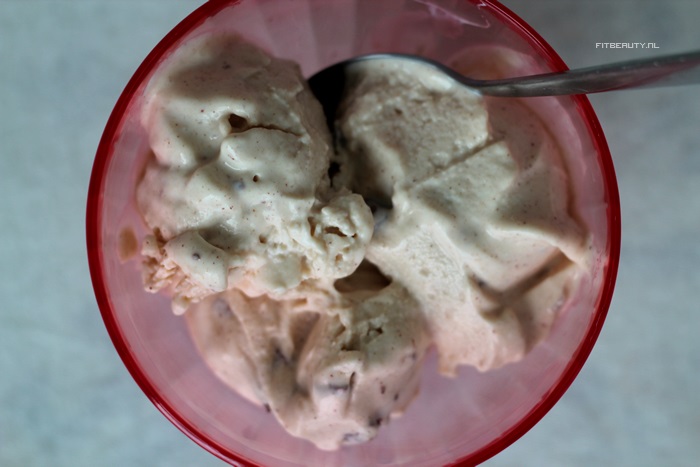 Kaneel yoghurt ijs met stukjes pure chocolade! Jeetje wat was dit lekker! Dit recept komt nog binnenkort, ik wil jullie hier absoluut niet van weerhouden!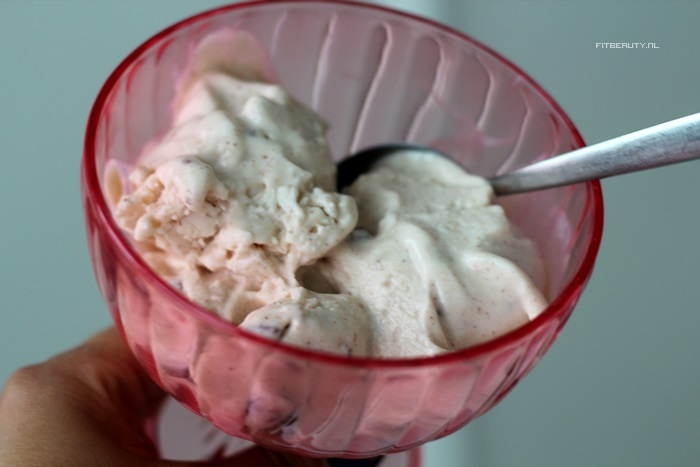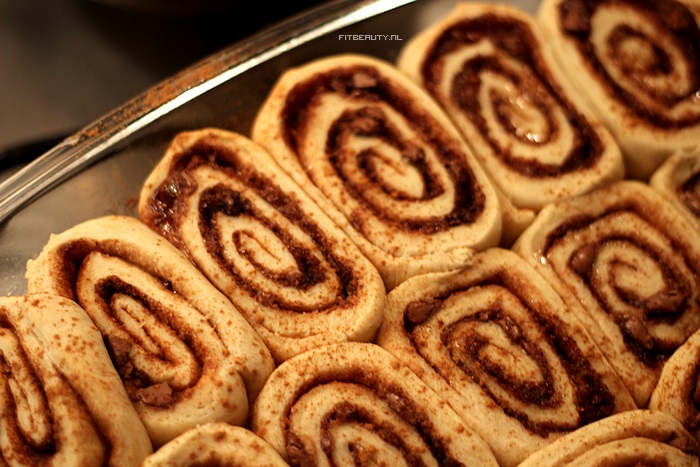 Een paar weken terug had ik een etentje met collega's en iederen nam wat mee, zo nam ik mijn linzencurry mee en deze niet gezonde cinnamon rolls! Ik had nog nooit cinnamon rolls gemaakt maar vond ze er altijd zo mooi uit zien!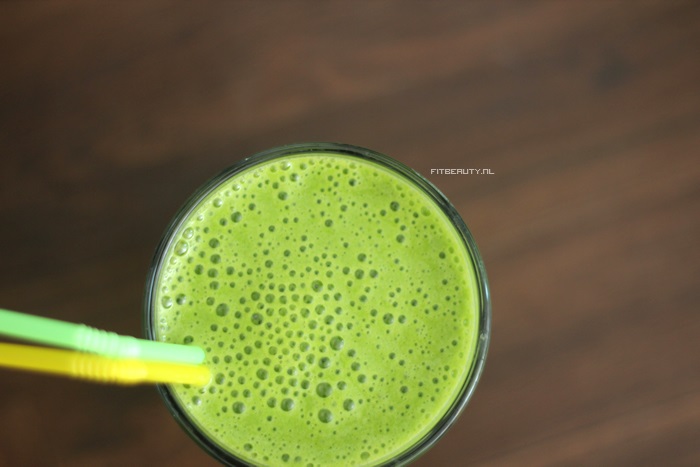 Daar is die weer! De groene smoothie 🙂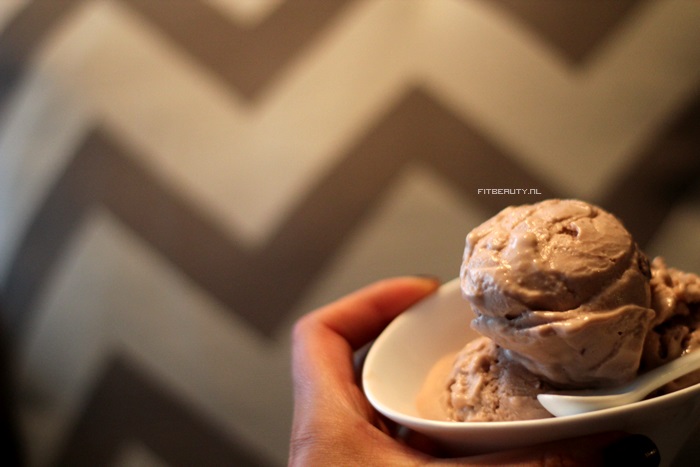 Yoghurtijs! Deze keer heb ik wel het recept, chocoladeyoghurtijs!! Als je net als ik gek bent op ijsjes, dan is het misschien toch de moeite waard om te investeren in een ijsmachine!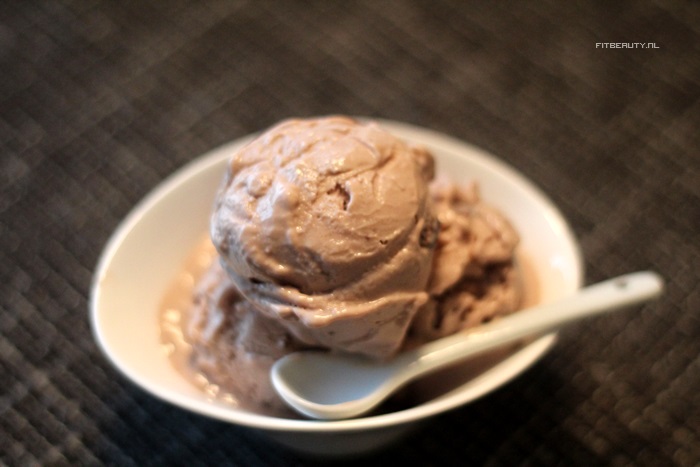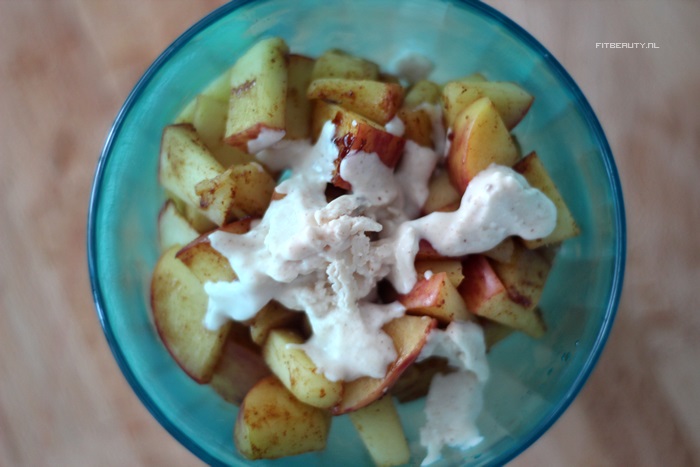 Dit was goddelijk! Gebakken appel (gebakken in water en kaneel) dat nog warm is in een kommetje doen en daar wat ijs overheen. Het ijs smelt dan direct en is zó lekker. Dit waren de restjes van mijn kaneel yoghurtijs 🙂 Helemaal clean toetje dus!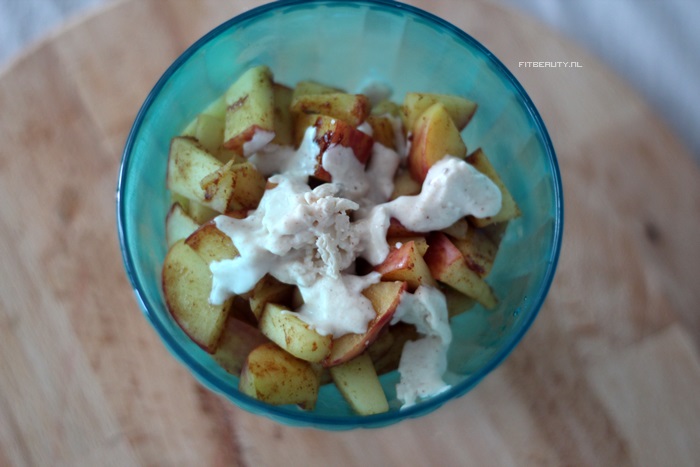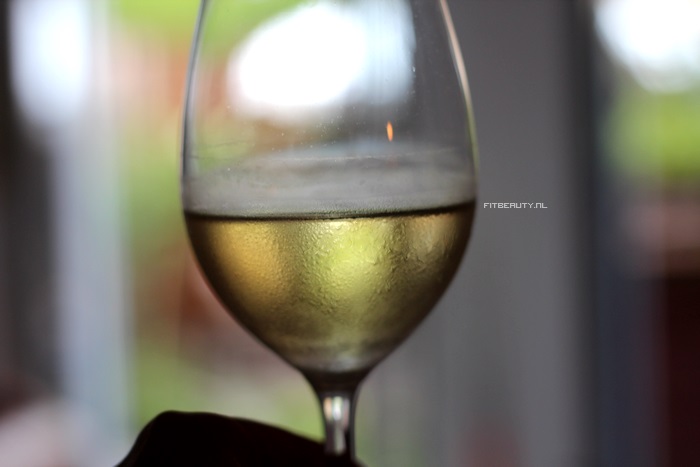 Al mijn spullen zijn ingepakt en ik logeer een weekje bij mijn moeder in Utrecht! Gewoon omdat het kan, een wijntje bij het avondeten, op de verhuizing dan maar!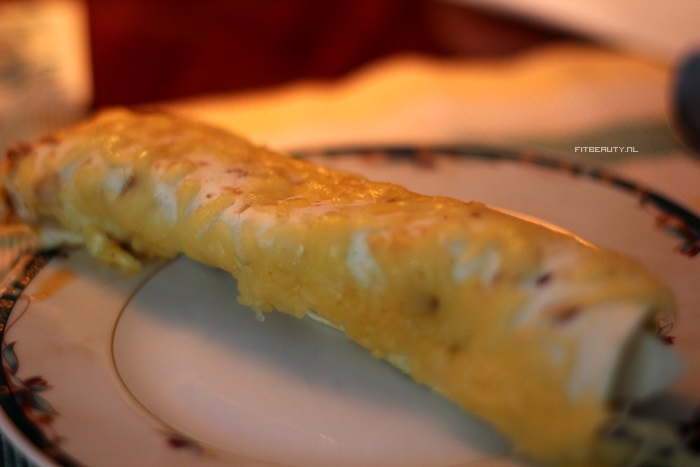 Wraps uit de oven gegeten bij mijn moeder.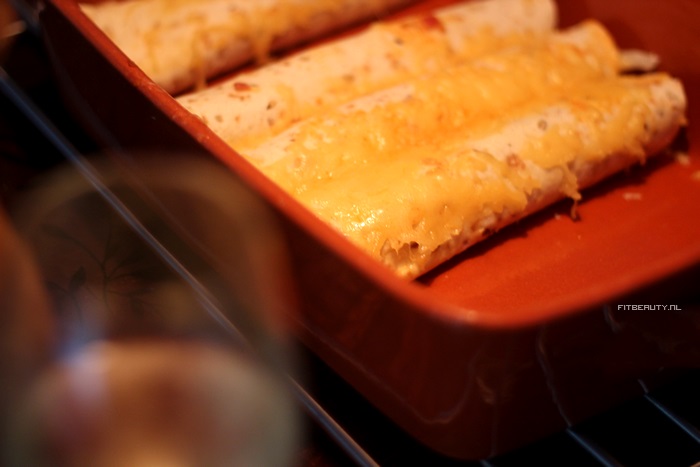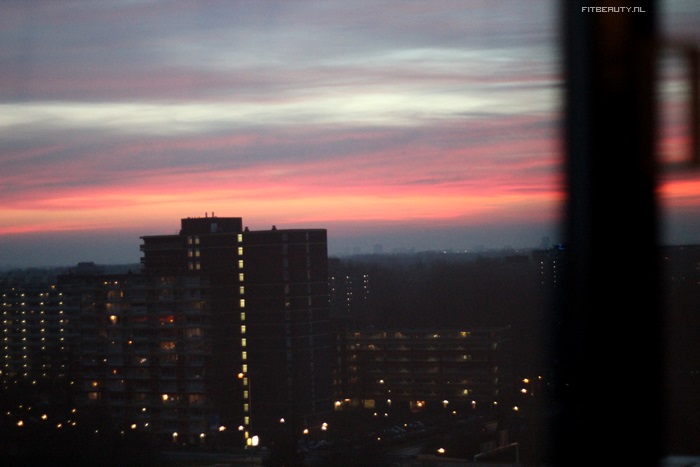 En als laatste een foto vanuit mijn huisje, deze foto maakte ik enkele weken geleden toen de lucht zo mooi was. Ik vind dit wel een mooie afsluiter; dag Zoetermeer! en hallo Den Haag!
Bewaar, Like, Tweet of Pin!