De meeste hebben het al wel voorbij zien komen op mijn Facebook pagina of op Instagram, maar ik was gister kort te gast in de studio bij Omroep West! Ik was super enthousiast toen ik de vraag kreeg of ik in de studio wilde komen maar vond het ook héél spannend! Je kunt het fragment hierboven terugluisteren, het begint vanaf 5:00 min, je kunt erop klikken om door te spoelen. Af en toe is er een hapering, maar voor de rest loopt het soepel door. 
Wat een dag!
Ik zit midden in een verhuizing zoals velen weten! Maandagmiddag kreeg ik een mail met de vraag of het me leuk leek om iets te komen vertellen over deze trend in voedingsland. Dinsdag stuurde ik mijn reactie en woensdag zat ik in de studio.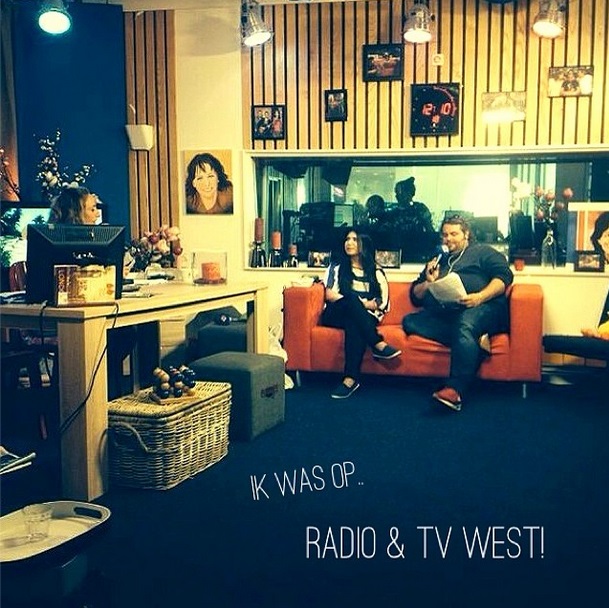 's Ochtends vroeg vertrokken uit Utrecht direct naar Den Haag om de sleutel van mijn nieuwe huis in ontvangst te nemen, door geraced naar mijn huidige huisje in Zoetermeer, letterlijk mijn shirt ergens uit een doos gevist, rode lippenstift op gedaan, en door geraced naar de studio met een zak courgetten en een julienne schiller (stiekem even geoefend met snijden in de auto, haha), na de radio opname direct weer door naar Zoetermeer om weer tussen de dozen en puin te duiken en vervolgens opnieuw naar Den Haag om alvast wat spullen over te brengen. En nu zit ik weer in Utrecht 🙂 POEH! Dat was me nog een dag!
De Recepten
Natuuuurrlijk ook even handig om de recepten te noemen waar we het over hebben gehad: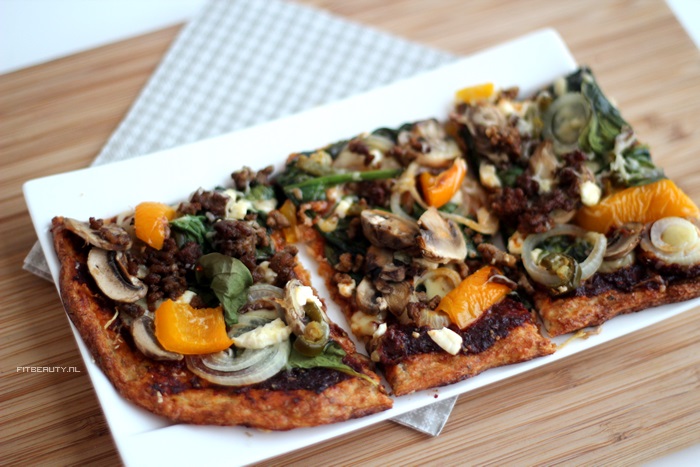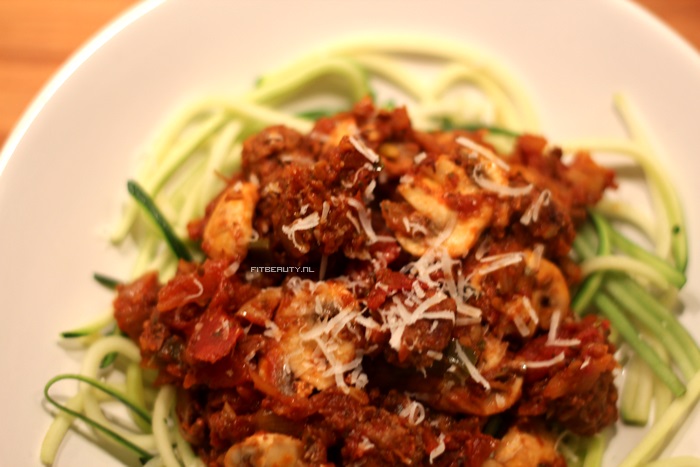 En in dezelfde lijn, de volgende recepten: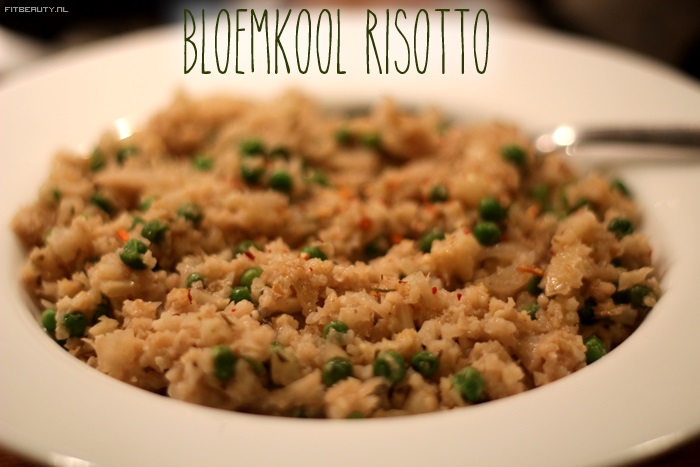 Wat vonden jullie?
De meeste mensen die mijn blog volgen zijn natuurlijk al net een andere doelgroep dan de mensen die misschien naar Omroep West luisteren en kijken, dus lijkt me leuk om erachter te komen wat jullie vonden van de opname? En oja! Mocht je zelf nog recepten weten die in lijn liggen met wat er besproken is (de koolhydraten vervangen met groente), let me know!