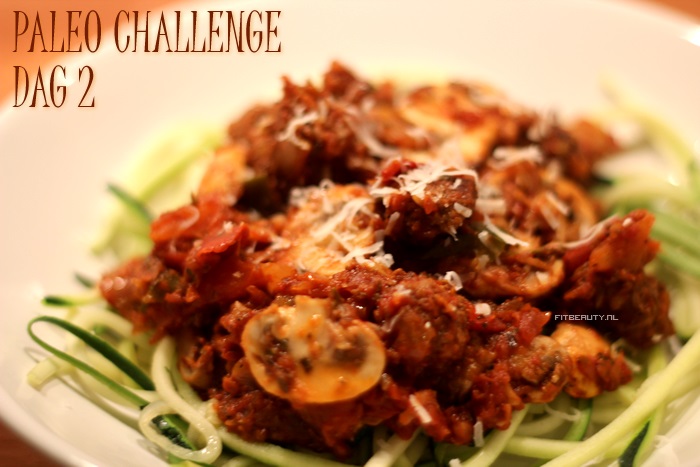 Dag 2 van de Paleo Challenge (2 weken) zit erop en ik heb totaal niet het gevoel gehad dat ik wat tekort kwam. Hoe tof is dat! Ik heb heerlijk gegeten (behalve 1 gerecht, maar dat zie je zo), benieuwd?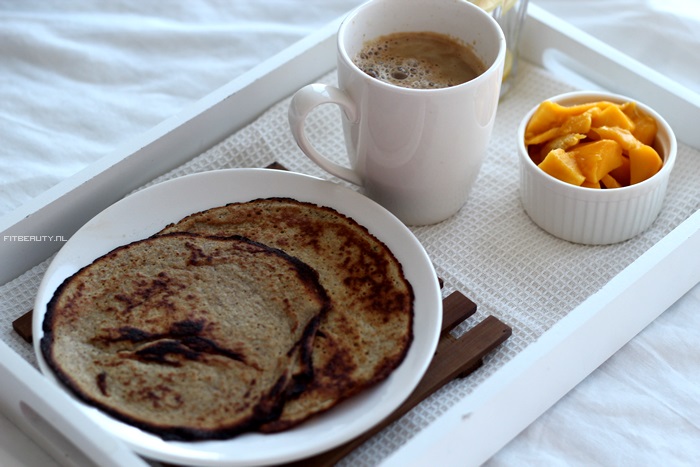 Ik ben zó blij dat ik mijn banaan-ei pannekoeken kan eten! Deze keer niet met speltbloem, roggebloem, boekweit (dit is trouwens wel toegestaan) maar met kastanjemeel! HOERA! Daarnaast een klein bakje mango, koffie met amandelmelk en water met citroenschijfjes. Heerlijk ontbijt dus.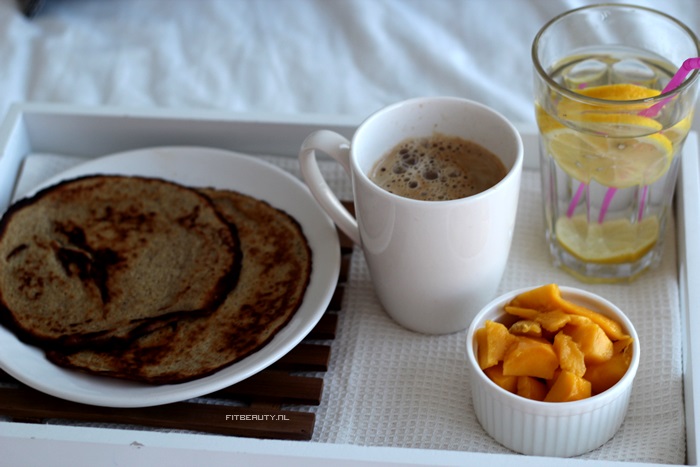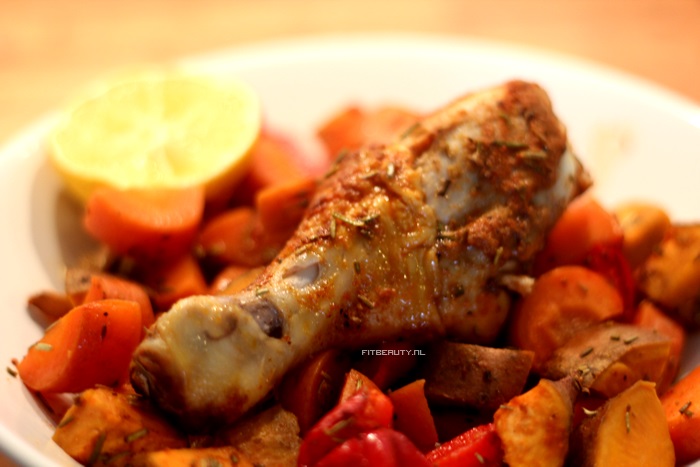 Oké ik heb iets heel geks met kip.. Ik eet vaak kipfilet en soms ook kip van het bot, maar soms, heel soms, dan walg ik uit het niets van een kippenpoot of kluifje. Soms komt het door de geur van de kip of gewoon het idee van de kip zelf die ik dan aan het eten ben. Dan walg ik er ineens zo van dat ik het niet meer kan eten, dit heb ik vaak als er een hele kip uit de oven komt, dan kan ik het niet meer eten. Ik weet het, het slaat nergens op, maar ik heb dit al van jongs af aan. Vaak genoeg lukt het ook wel, maar deze keer, dacht ik heerlijke kip gemaakt te hebben uit de oven en toen kwam er ineens die geur… Brrr ik walgde ervan. Dus de kip heb ik weg gedaan en de paprika, zoete aardappel en wortel uit de oven heb ik opgegeten.
Dag stukje eiwit.. 🙁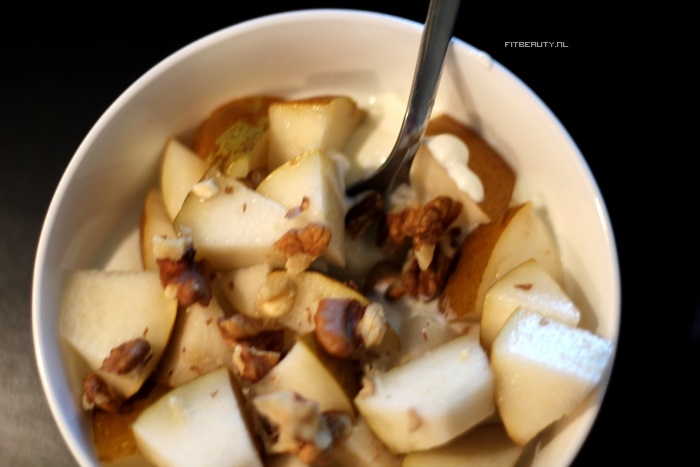 Paar uur later volle kwark met een peer en walnoten, jummie!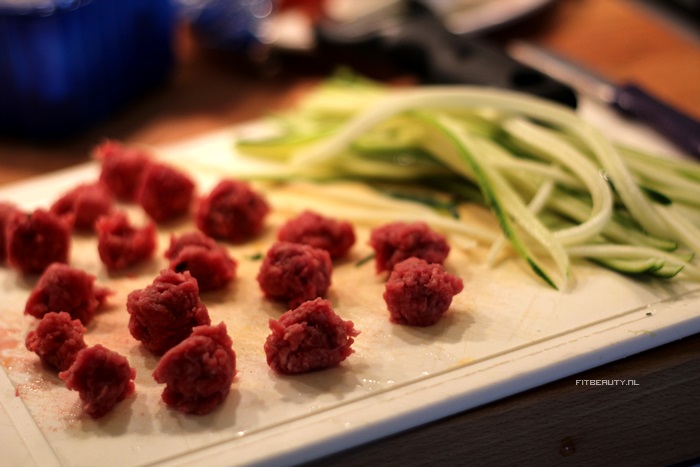 De avondmaaltijd! Ik had een tartaartje uit de vriezer gehaald, nog niet wetende wat ik ermee ging doen. Ik besloot courgette spaghetti te maken, dus heb ik het tartaartje "losgetrokken" tot kleine gehaktballetjes.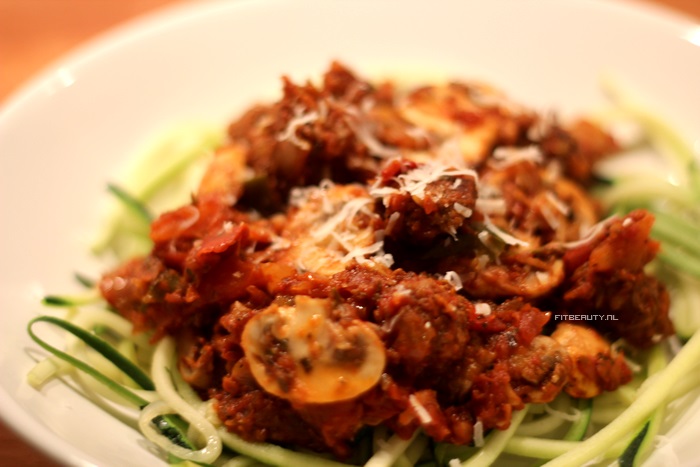 Tadaa! Willen jullie hier een recept van? Het is supersimpel, de tomatensaus heb ik trouwens ook zelf gemaakt met tomaten uit de oven 🙂 Smullen!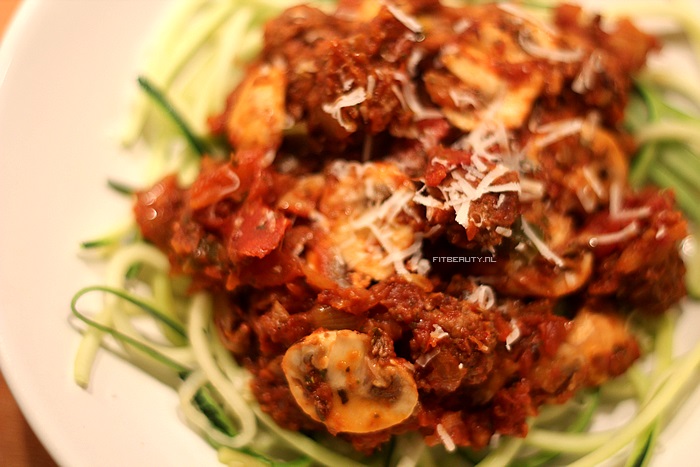 Wat parmezaanse kaas eroverheen en ik was om.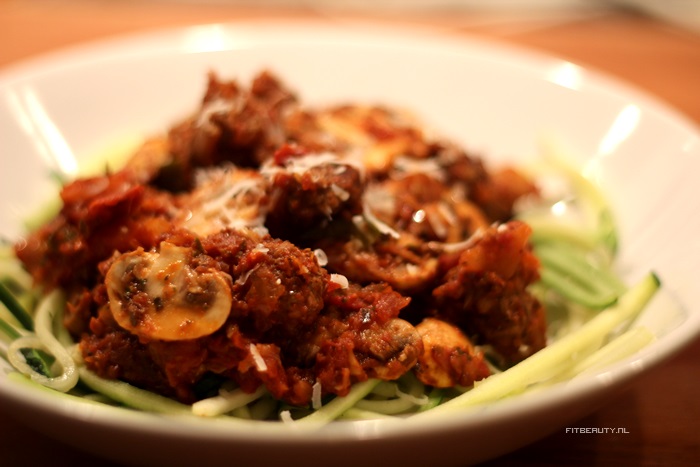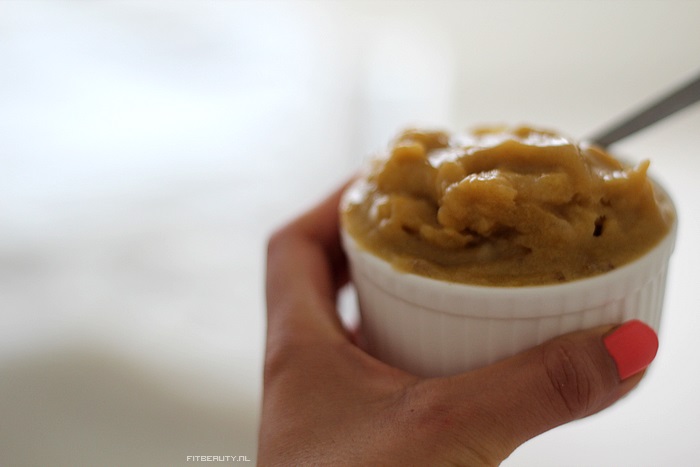 En als toetje: banaan-mango ijs! Plakjes banaan laten invriezen evenals blokjes mango, en vervolgens in de keukenmachine 🙂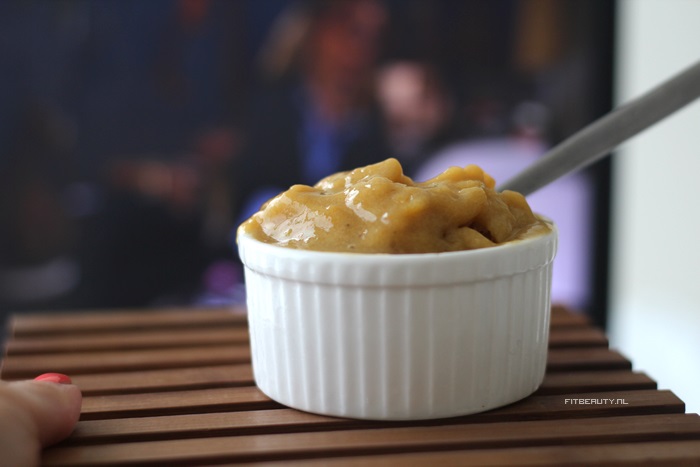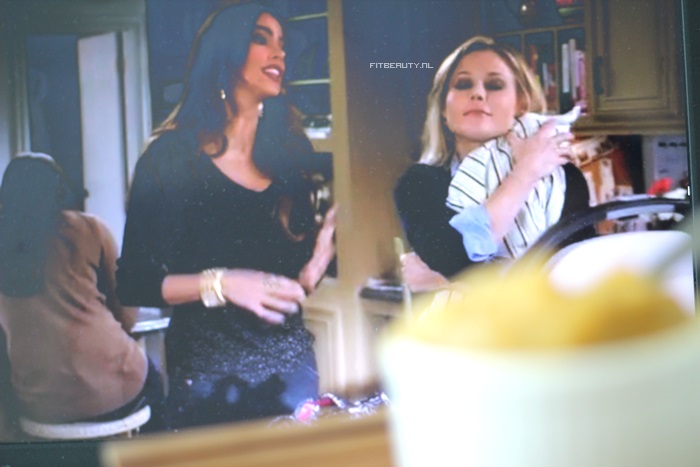 Ik heb een hoop afleveringen van Modern Family in te halen, dus lekker met de banaan-mango ijs veeeeeeeel Modern Family kijken. Dit is echt zó leuk! (Phill en Gloria vind ik het leukst :)).