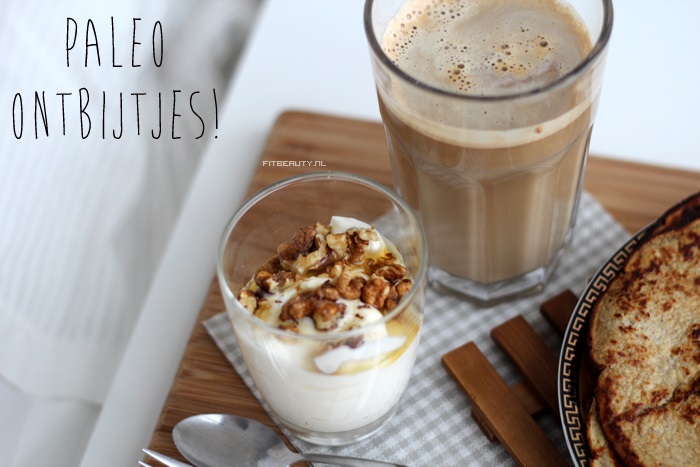 Ontbijt is mijn favoriete maaltijd van de dag. Zodra ik wakker ben neem ik ook lekker de tijd om mijn ontbijt klaar te maken. Dus bij deze deel ik mijn Paleo ontbijtjes van de afgelopen dagen. Eerlijk gezegd, voelt het niet als Paleo. Ik had wel wat meer aandacht kunnen besteden aan eiwitten en vetten, maar op de een of andere manier is het ontbijt voor mij meer "zoetig". Blijft af en toe wel lastig hoor, dat Paleo! Had vandaag zo'n zin in havermout en later op de dag in rijstwafels!.. Poeh!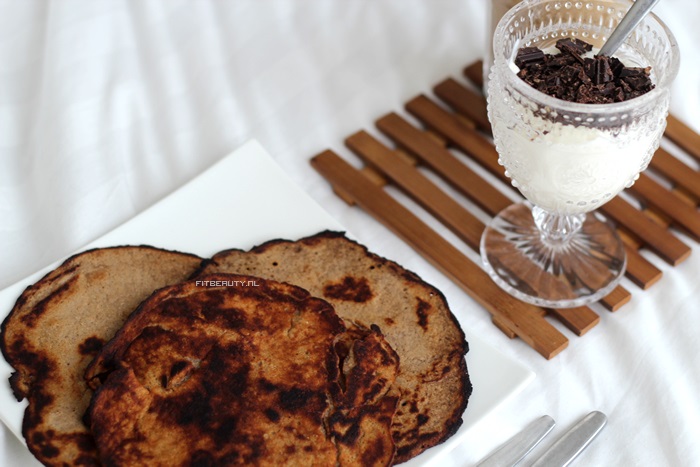 Banaan-ei-kastanjemeel pannekoeken, volle kwark, pure chocolade, en koffie met amandelmelk.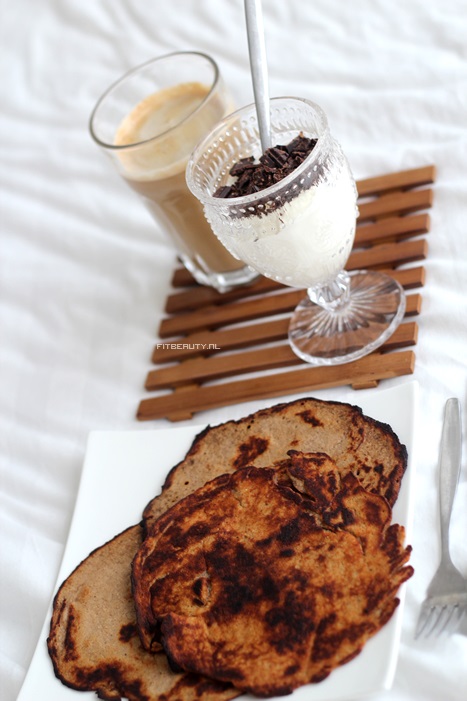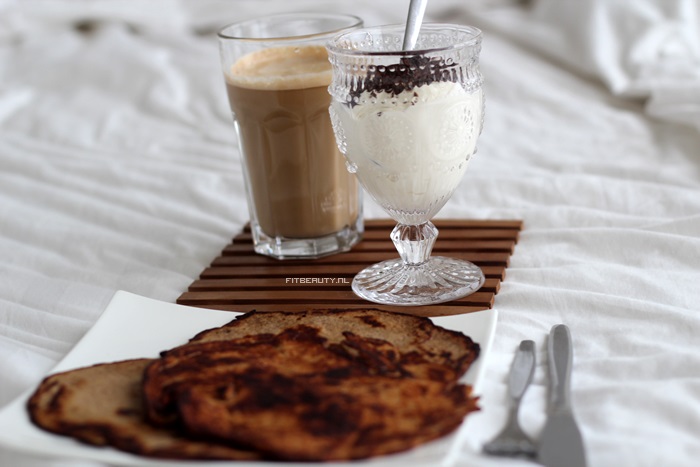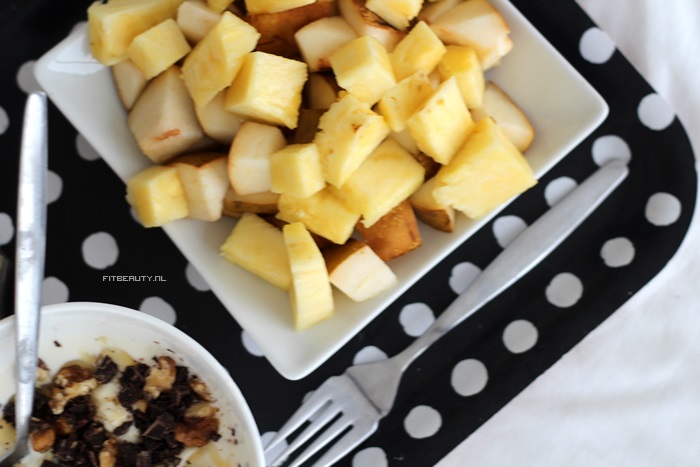 Volle kwark, pure chocolade, walnoten, honing, peer en ananas + koffie met amandelmelk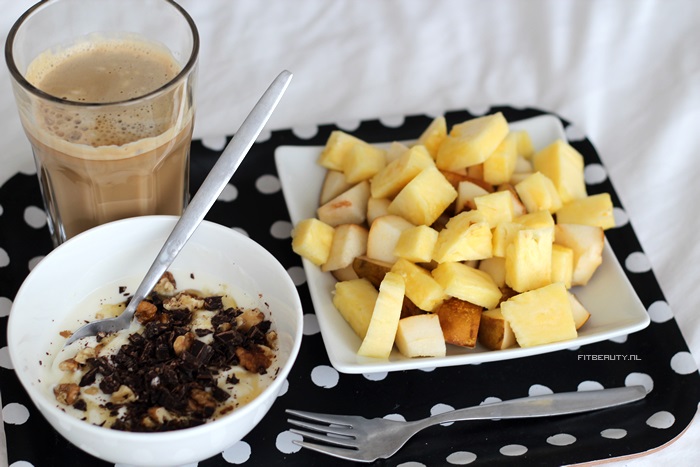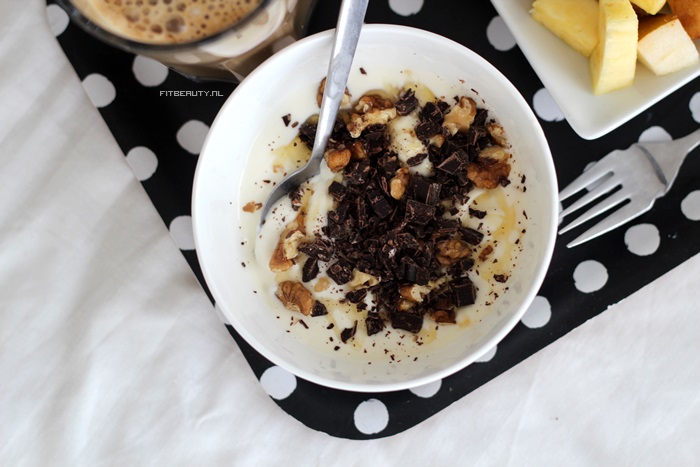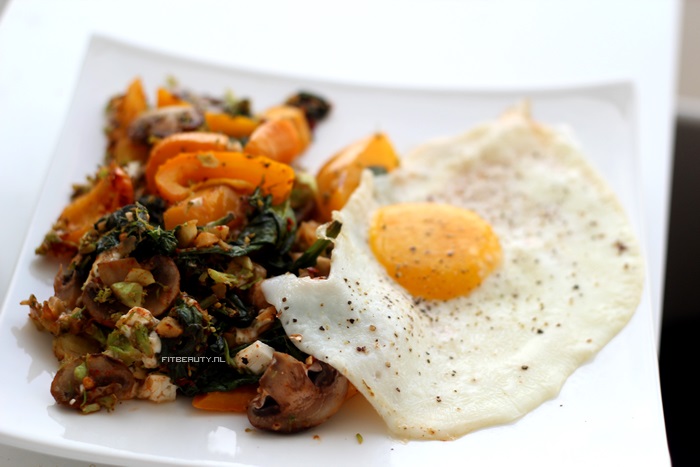 Kijk! Dat is pas lekker Paleo! Een gebakken ei, met daarnaast groente: broccoli, spinazie, gele paprika, champignons en feta kaas eroverheen.
Grote mok groene thee erbij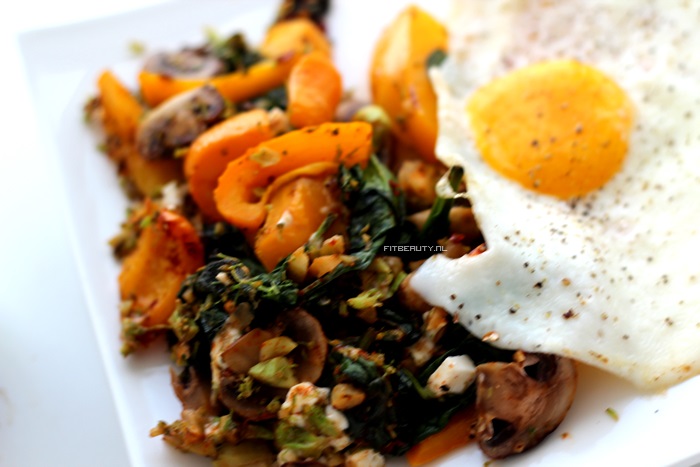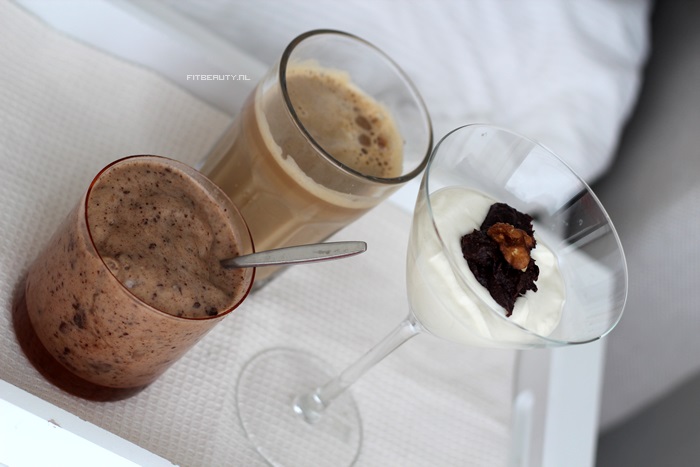 Mijn verstandskiezen komen sinds mijn 16e steeds een heeel klein beetje door, en dan heb ik er aan een kant van mijn wang zo'n last van. Dit had ik enkele dagen geleden (het is nu weer wat minder) héél erg en vond het maar lastig om ergens op te kauwen. Dus heb ik een vrij vloeibaar ontbijt gemaakt, haha. Bananenijs met pure chocolade, volle kwark met wat overgebleven chocoladesaus van de cheesecake topping, een walnoot (voor de 'leuk') en koffie met amandelmelk.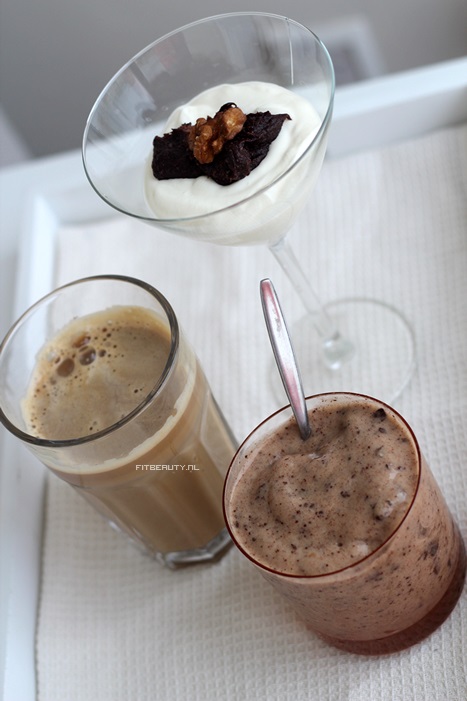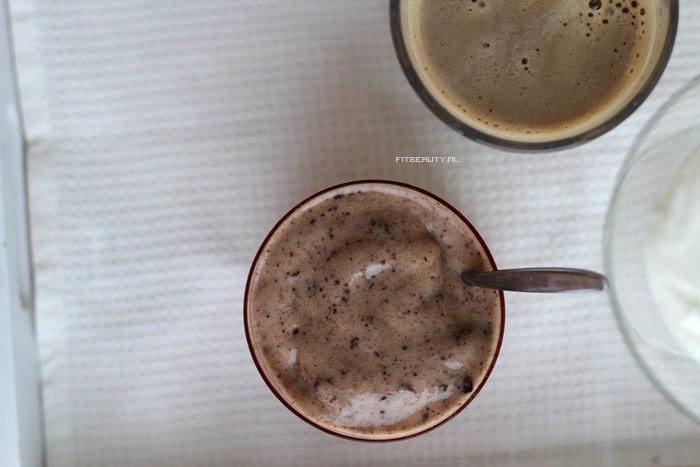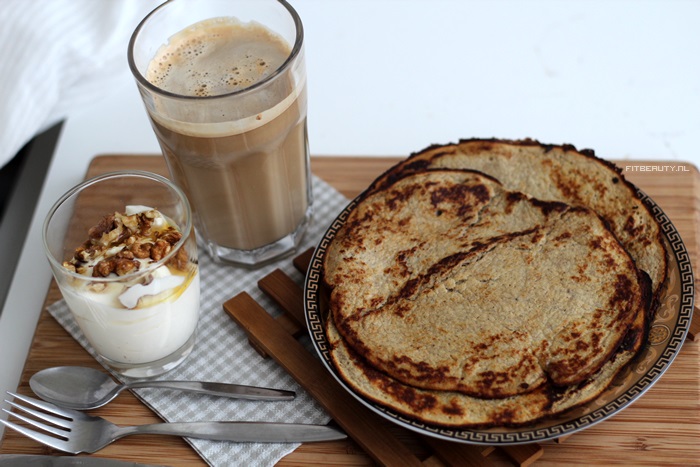 Oh jeetje wat saai! Alles wat je hier ziet heb je al voorbij zien komen in een andere foto. Pannekoeken van banaan ei en kastanjemeel, volle kwark met walnoten en honing en koffie met amandelmelk.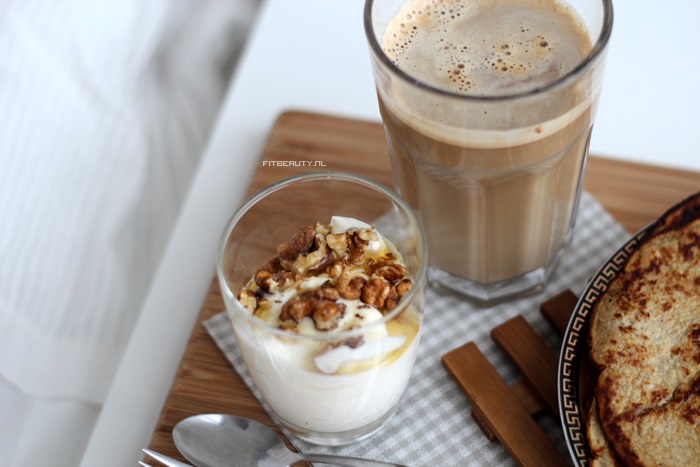 Nou.. Laat ik eens wat creatiever zijn de volgende keer! Ik hoop in ieder geval dat jullie een klein beetje inspiratie op hebben kunnen doen! 🙂
Bewaar, Like, Tweet of Pin!