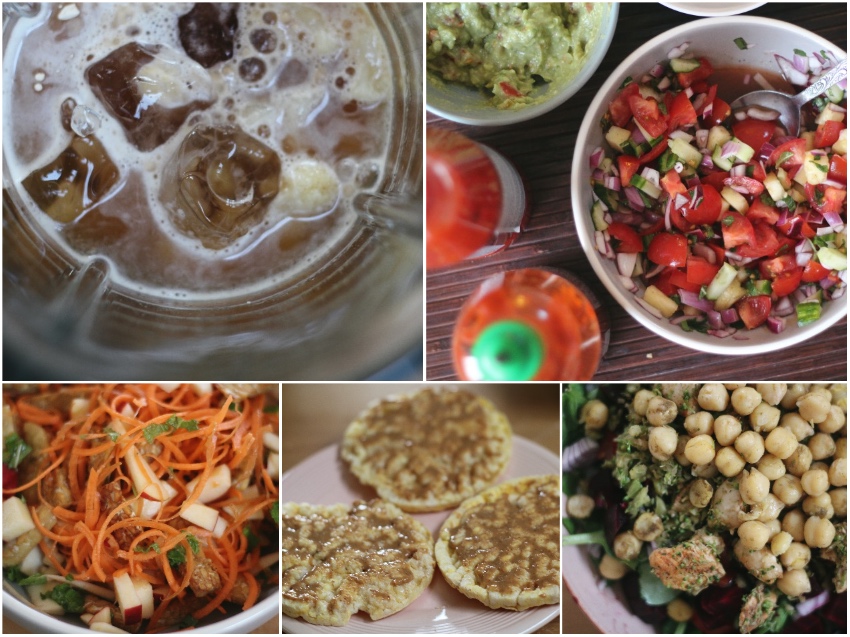 Na al het lekkere eten in Indonesië (Bali & Lombok) is het nu weer tijd om de oude vertrouwde maaltijden thuis te eten, maar dan wel af en toe met een creatieve insteek, anders wordt het saai. Kleurrijk, gezond (binnen mijn leefstijl) en zo lekker! Ik geniet zelf al enorm van het schrijven van mijn voedingsdagboek, een leuke reflectie op wat ik naar binnen werk, haha!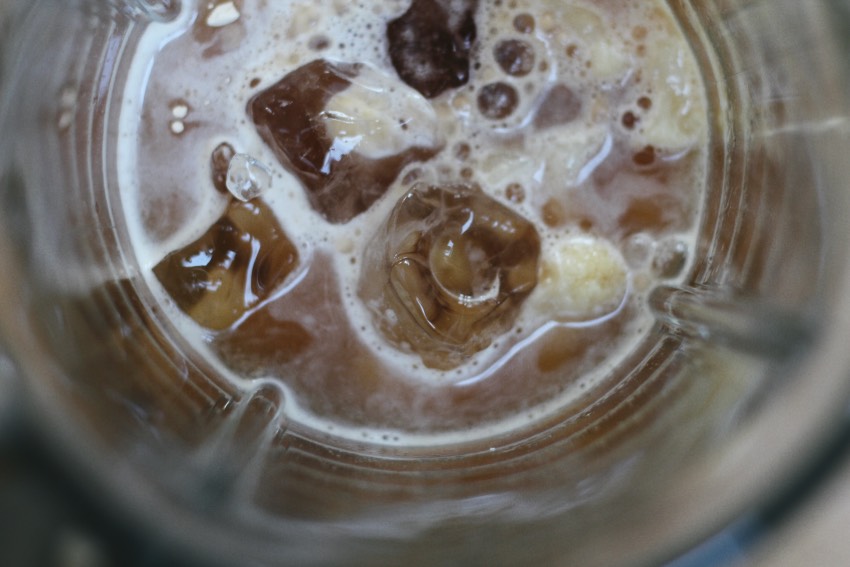 Een smoothie met bevroren bloemkool, espresso, eiwitpoeder en ijsklontjes!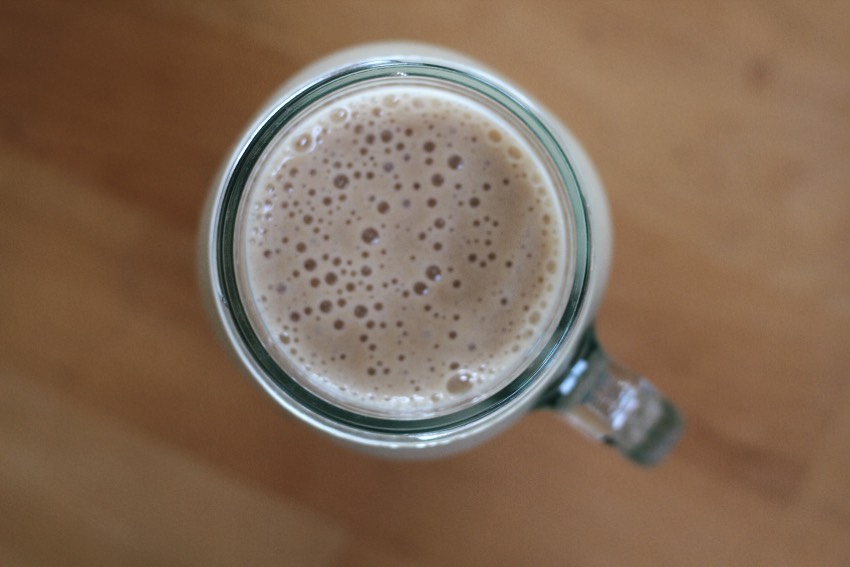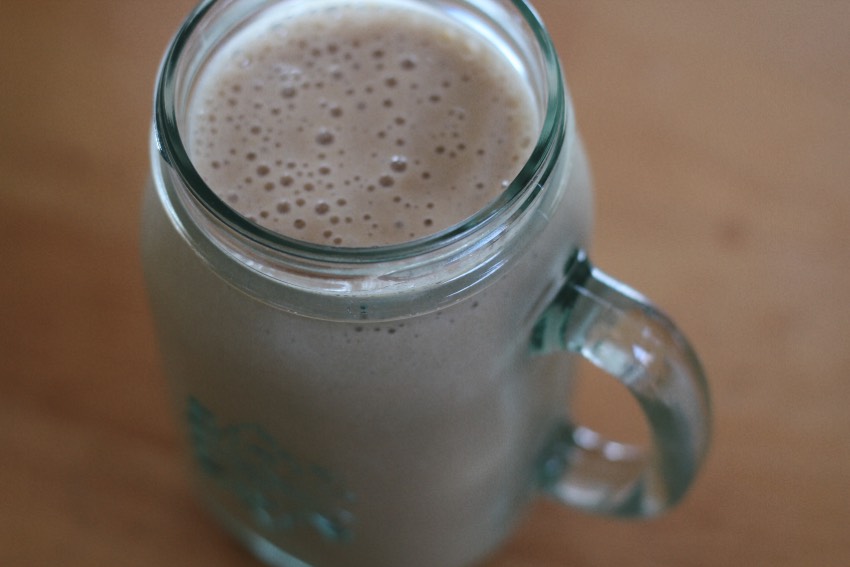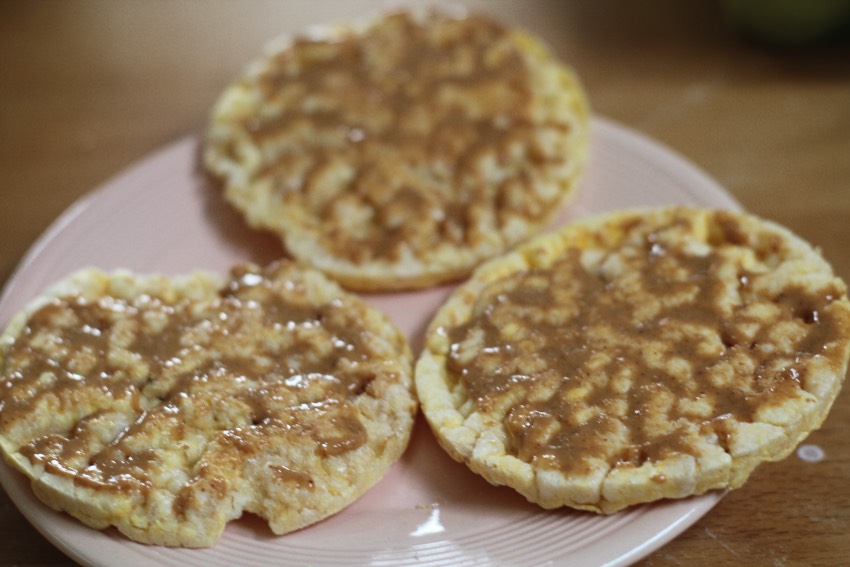 De oude vertrouwde maïswafels met pindakaas waar ik nooit genoeg van lijk te krijgen.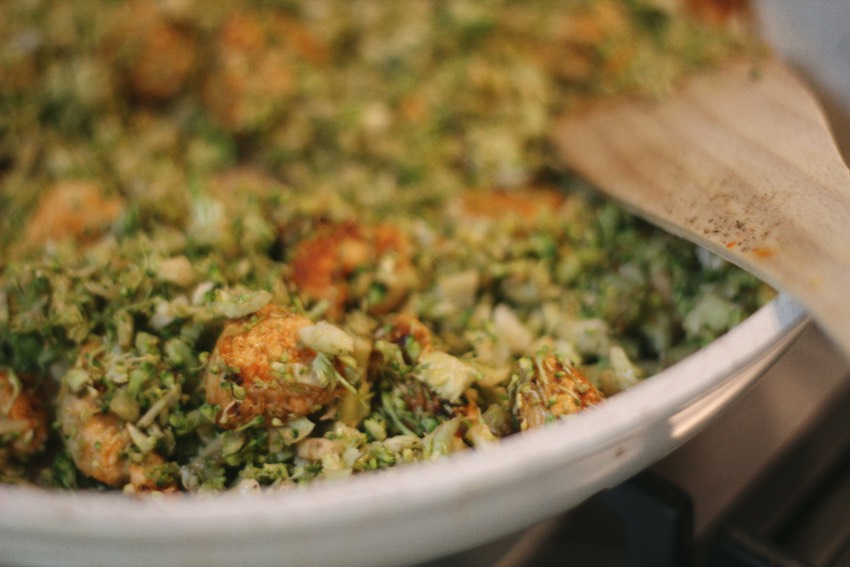 Broccoli-rijst van de Lidl met kip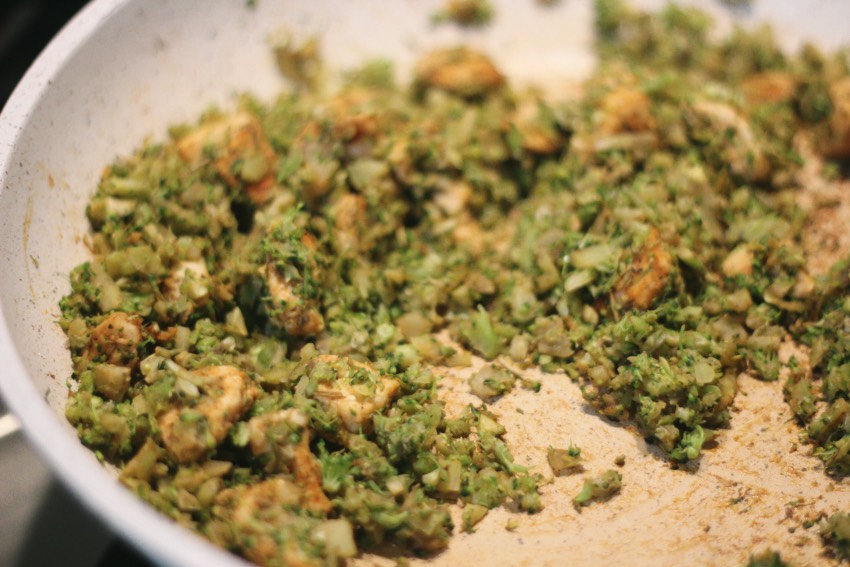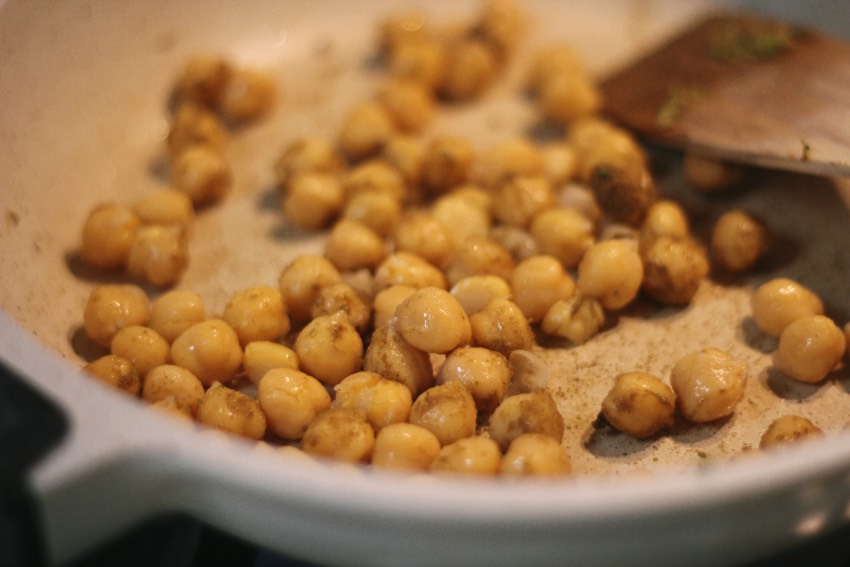 Kikkererwten bakken met komijn, zo lekker!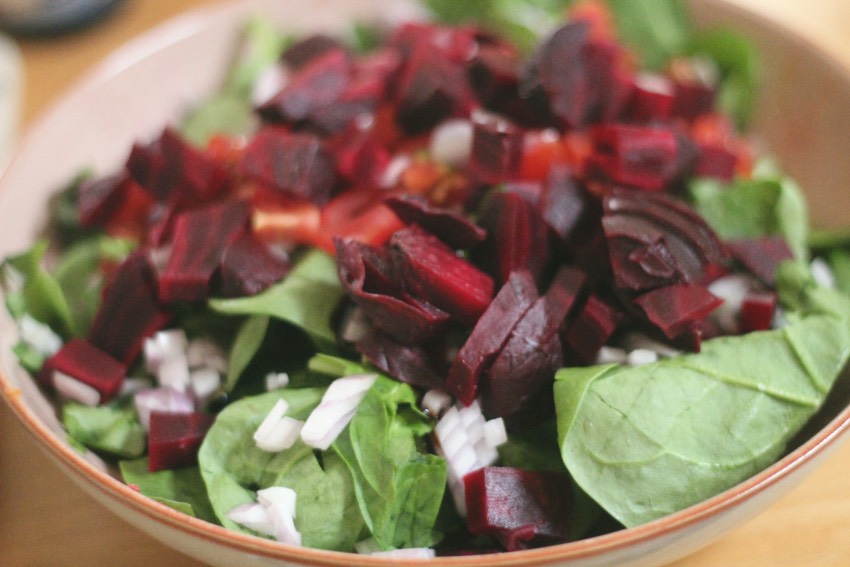 Spinazie met cherry tomaten, rode biet en rode ui, hier gaat de rest overheen!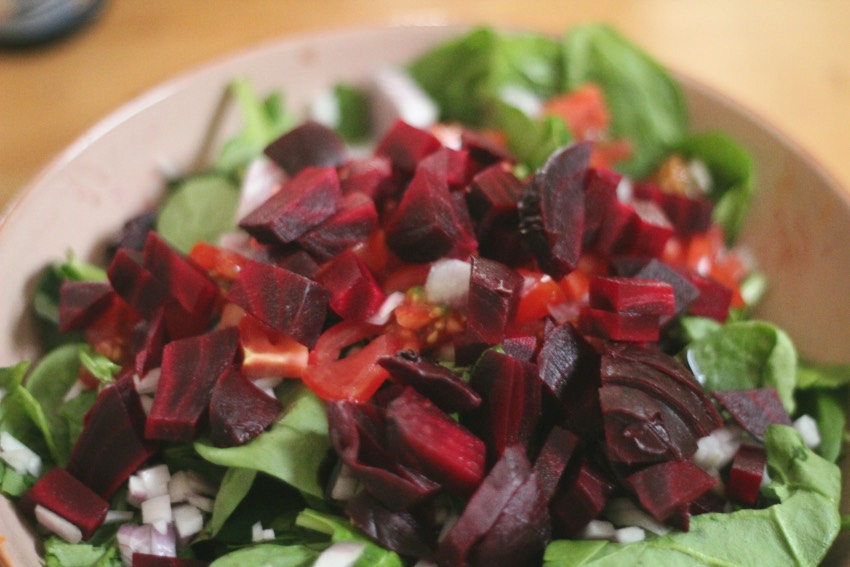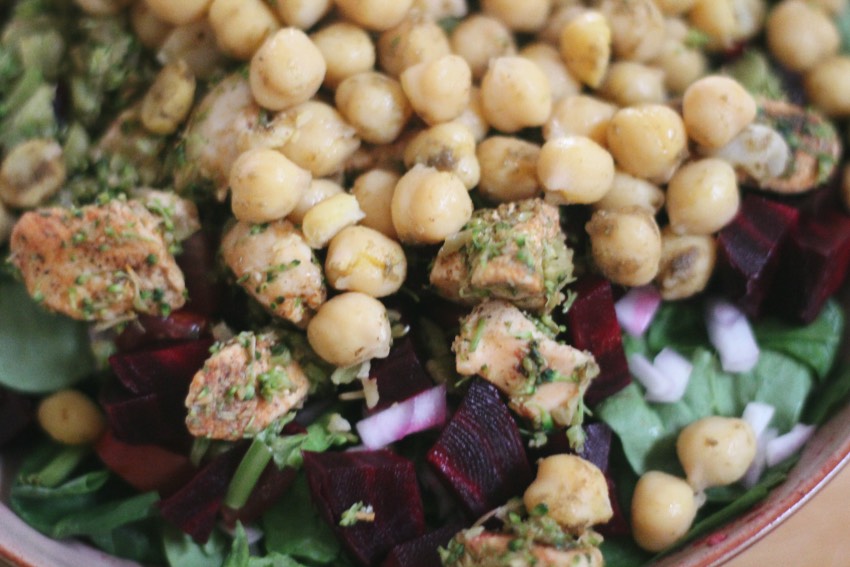 Tada!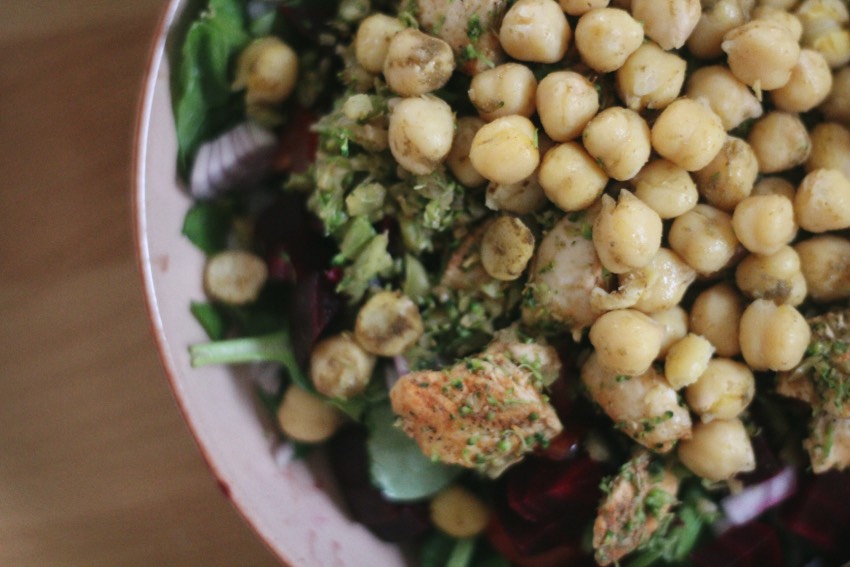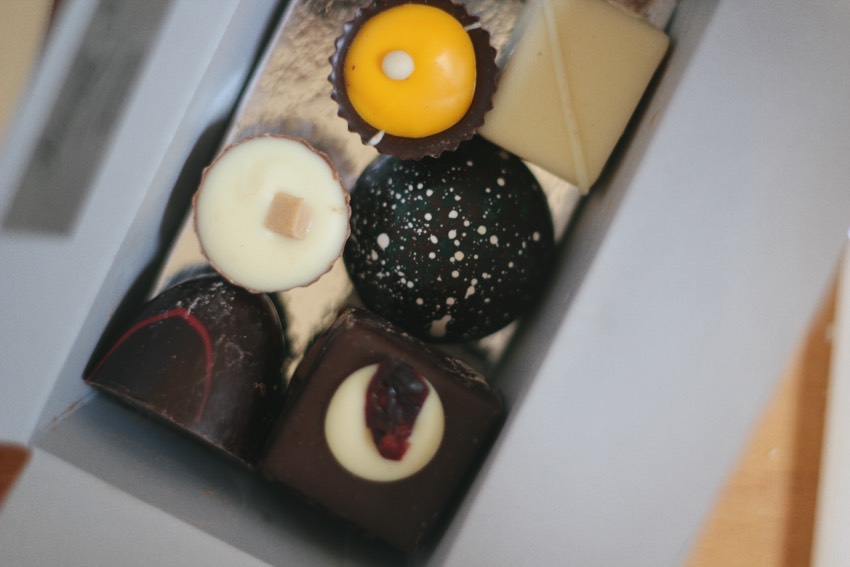 Ohh ik ben zó gek op bonbons!!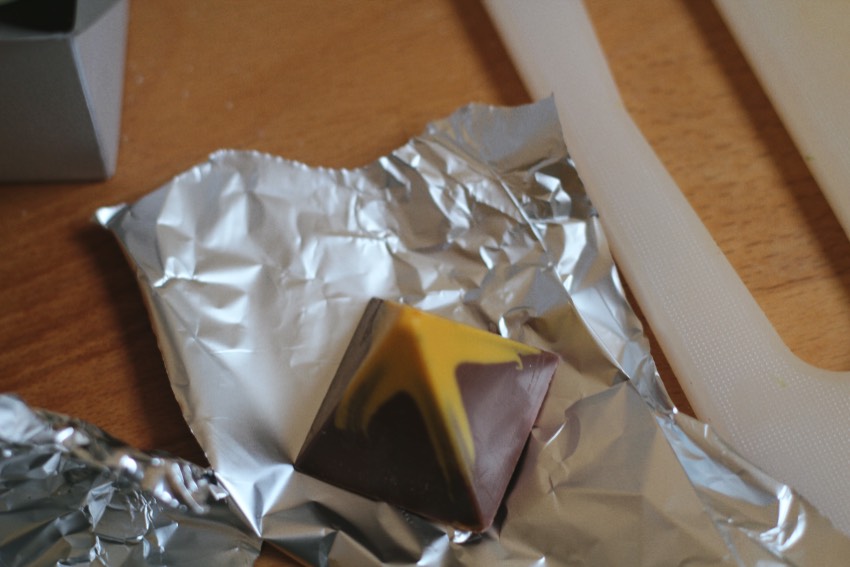 Jep, ik eet het met aluminiumfolie. Tenminste, ik pak het vast me aluminiumfolie. Dit komt omdat ik best lang doe met een stukje chocolade of een bonbon en als ik deze tussen mijn vingers houd, dan smelt alles 😉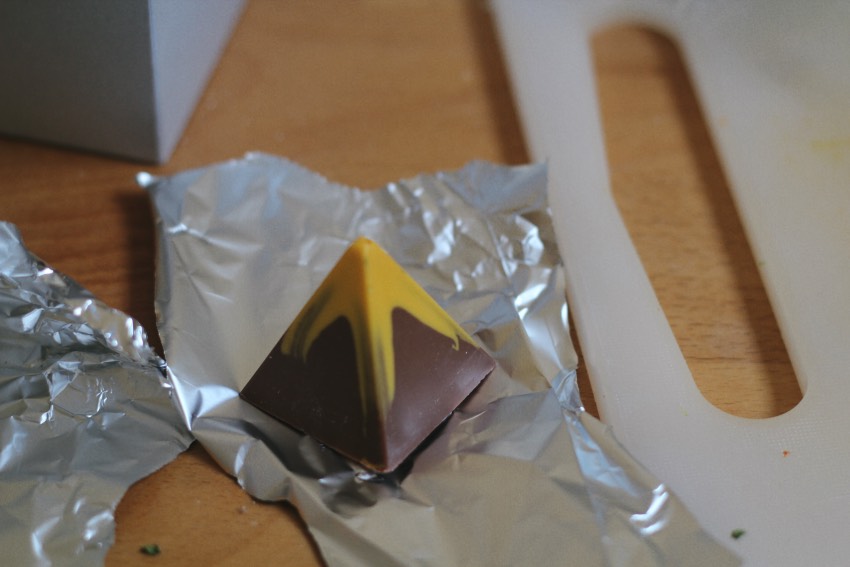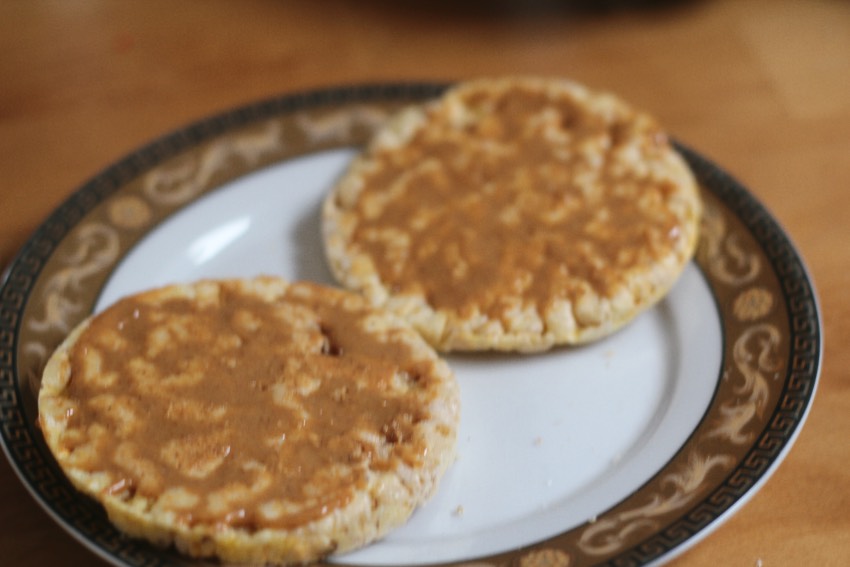 Same old 🙂 Als je het nog niet hebt geprobeerd, echt eens doen! De maïswafel-met-pindakaas combinatie.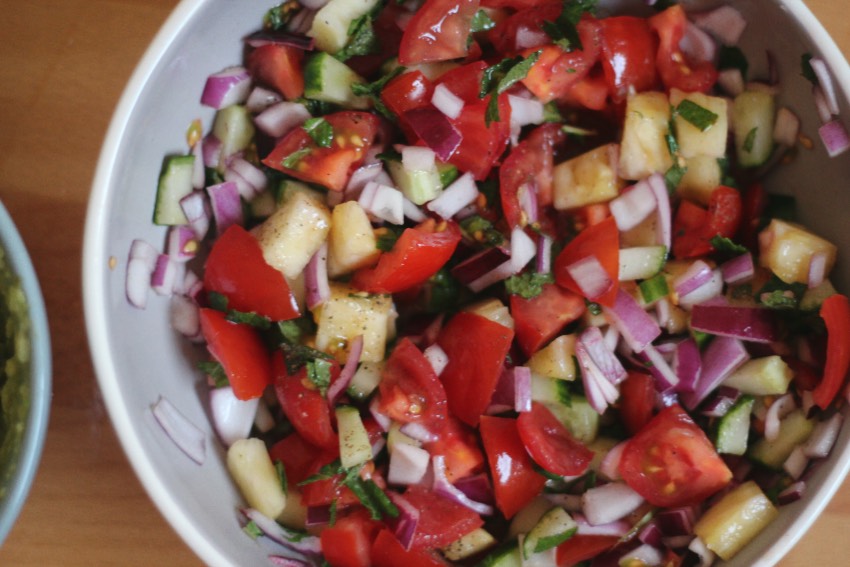 Salsa van tomaat, rode ui, koriander, ananas, citroensap, peper en zout.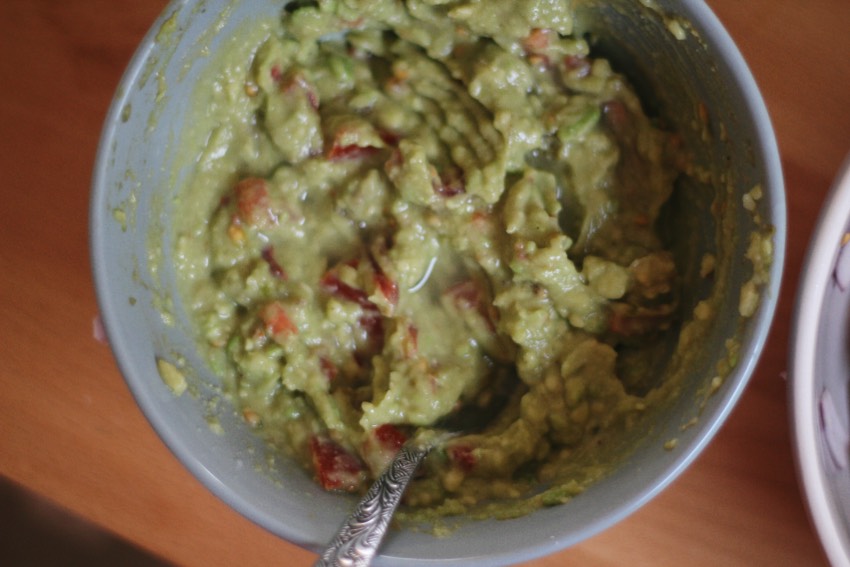 Guacamole van avocado, tomaat, citroensap, peper en zout.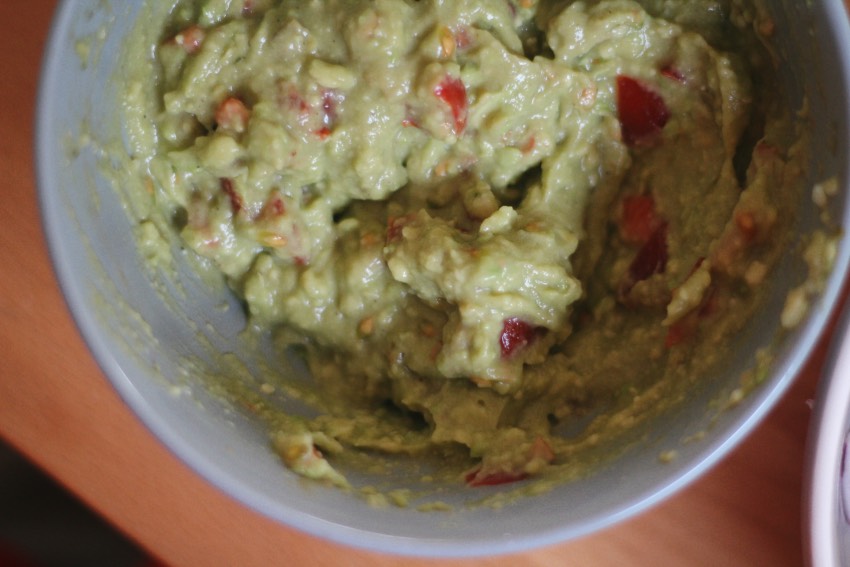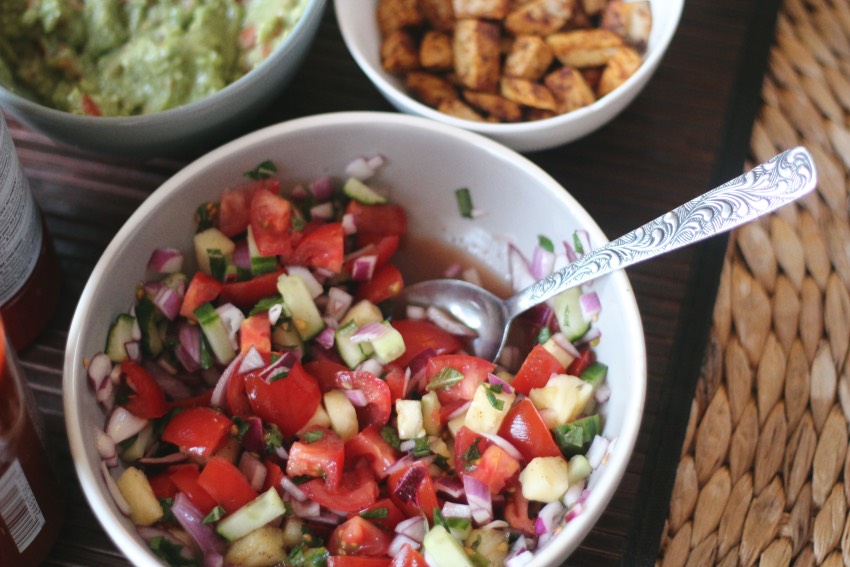 En alles staat klaar voor de (spitskool)wraps!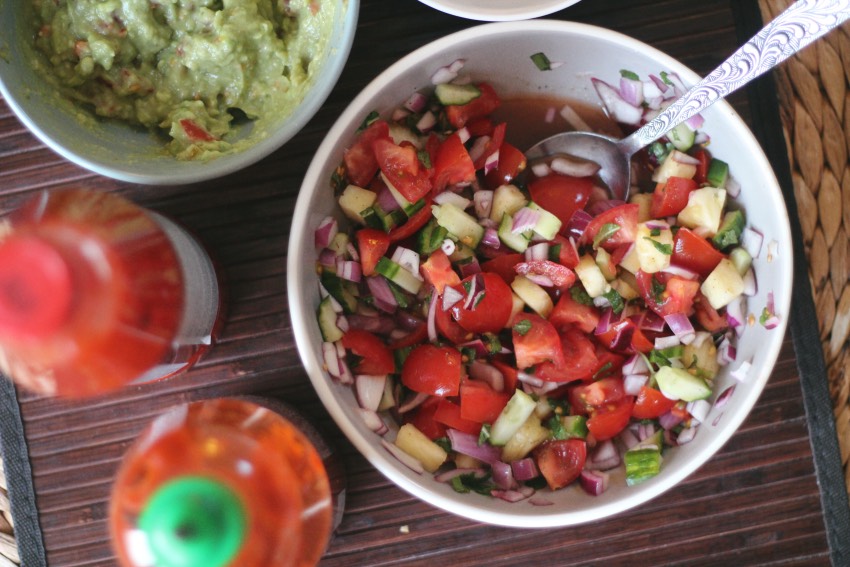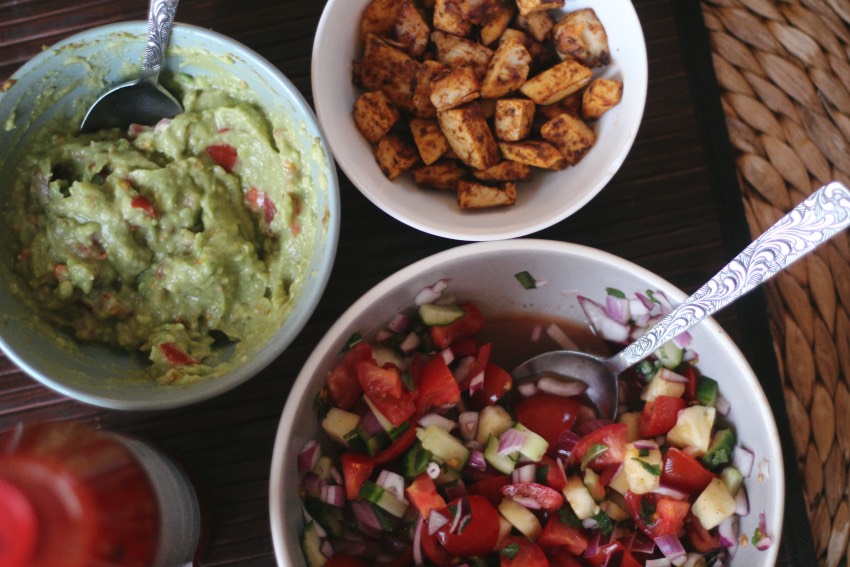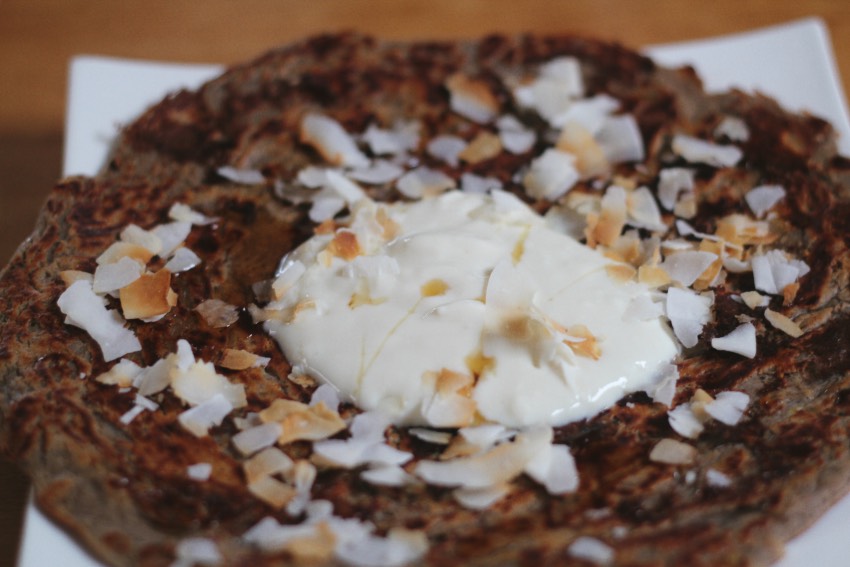 Mijn lievelingsontbijt van het afgelopen half jaar; banaan-ei-eiwitpoeder-pannenkoek met yoghurt, maple syrup en kokos.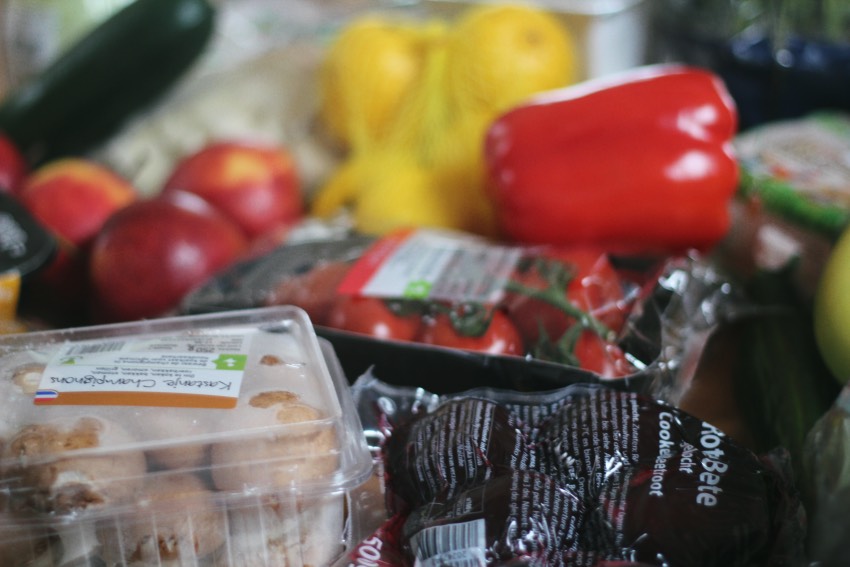 Ik word zo blij van gezonde boodschappen! Het liefst koop ik alles bij de Lidl, maar dat wist je waarschijnlijk allang 😉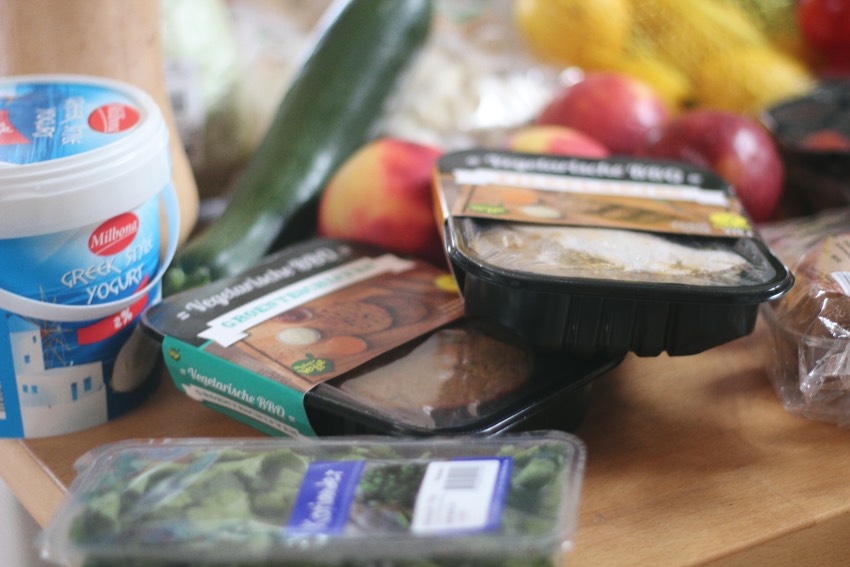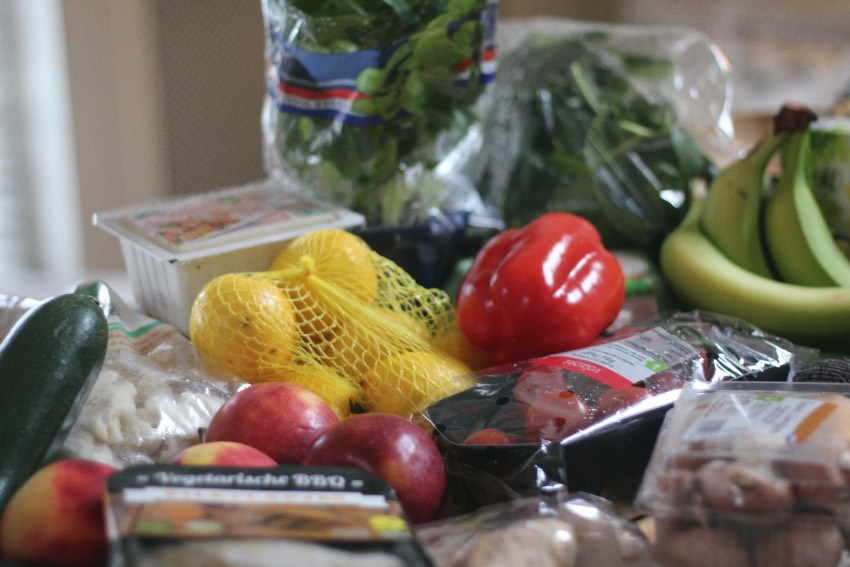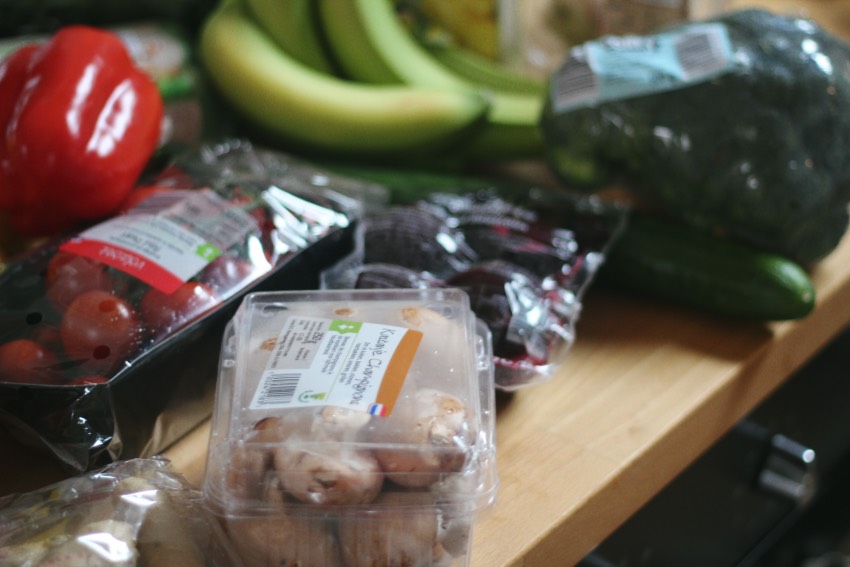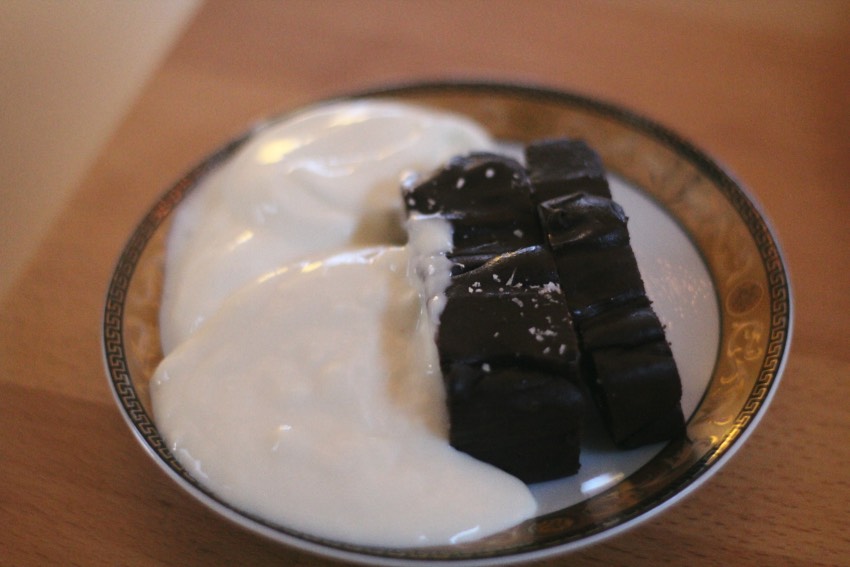 Deze super romige chocoladecake met yoghurt eet ik met mes een vork als tussendoortje, met een kop koffie! Hieronder vind je het recept: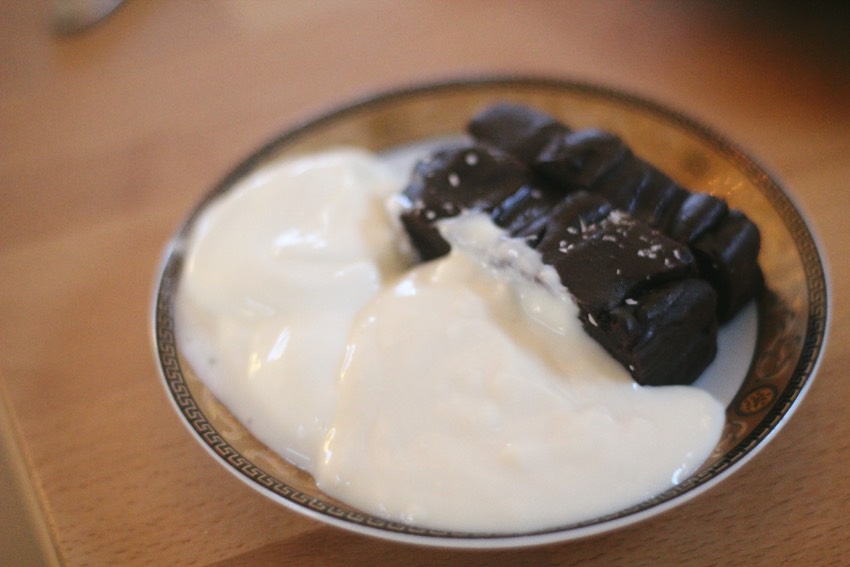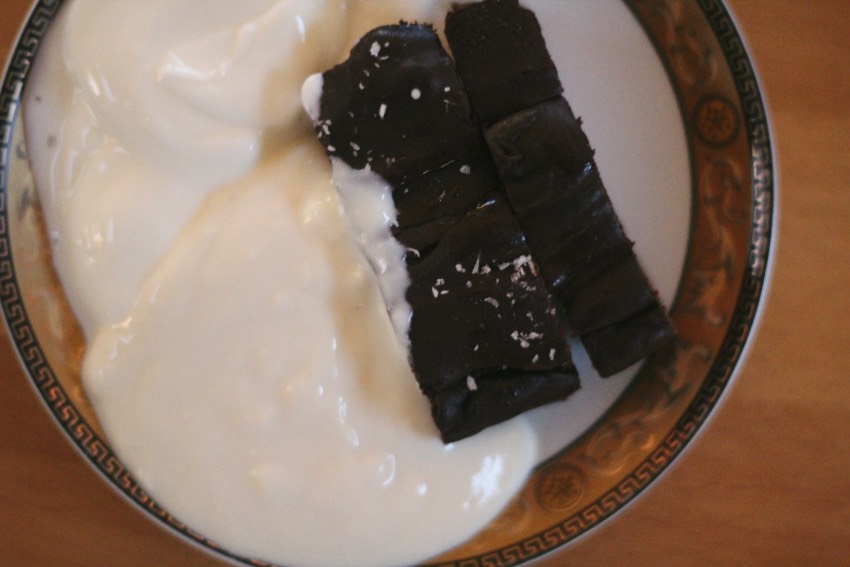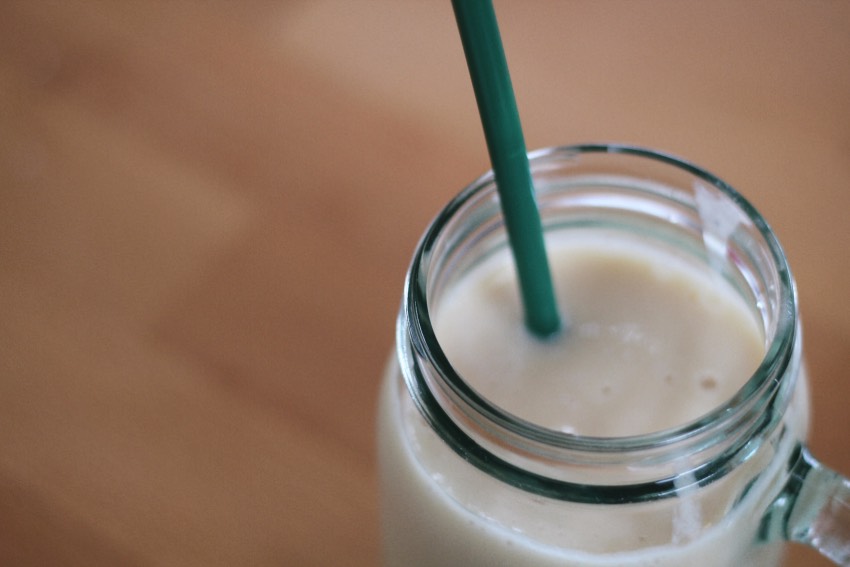 Smoothie van eiwitpoeder, diepvriesbloemkool, een halve banaan (uit de vriezer) en amandelmelk.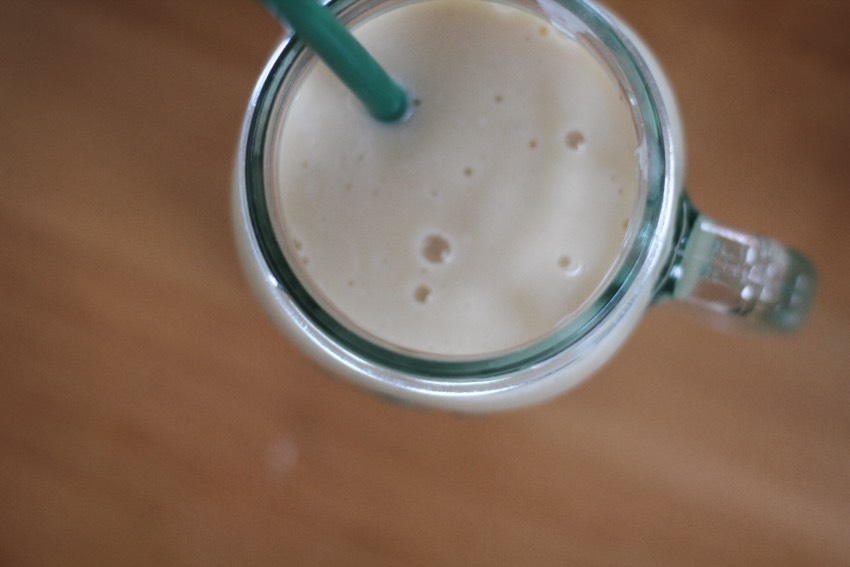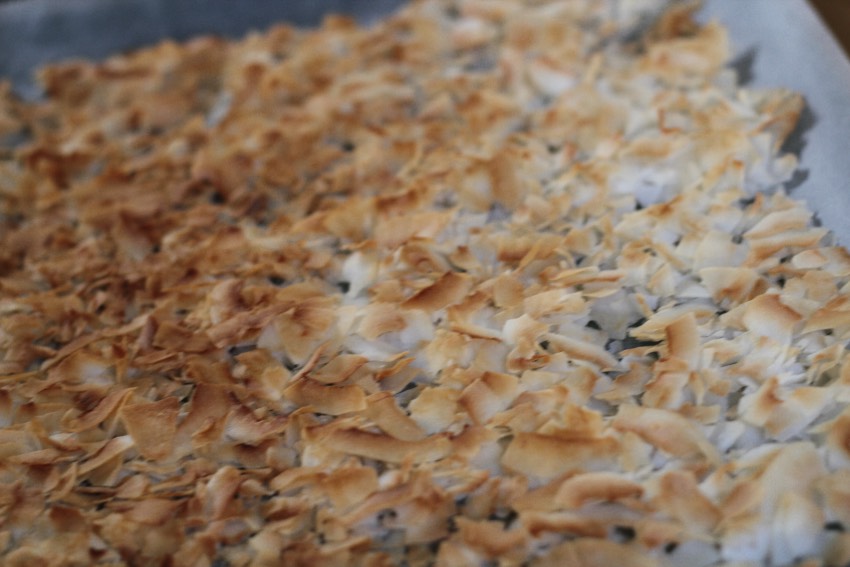 Ik koop altijd kokos die niet is geroosterd en rooster het vervolgens zelf thuis, te lekker en je huis ruikt waanzinnig!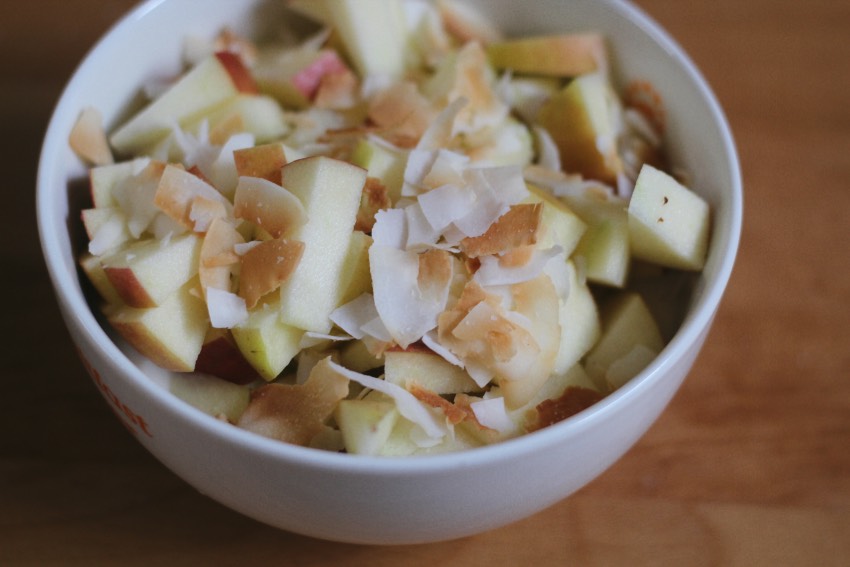 Yoghurt, appel, kokos.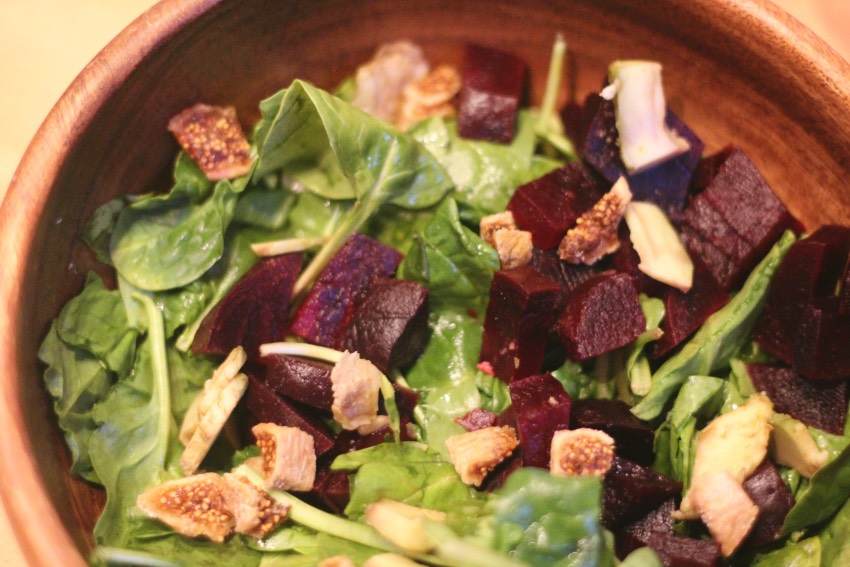 Een salade met gedroogde vijgen geeft het net iets extra's!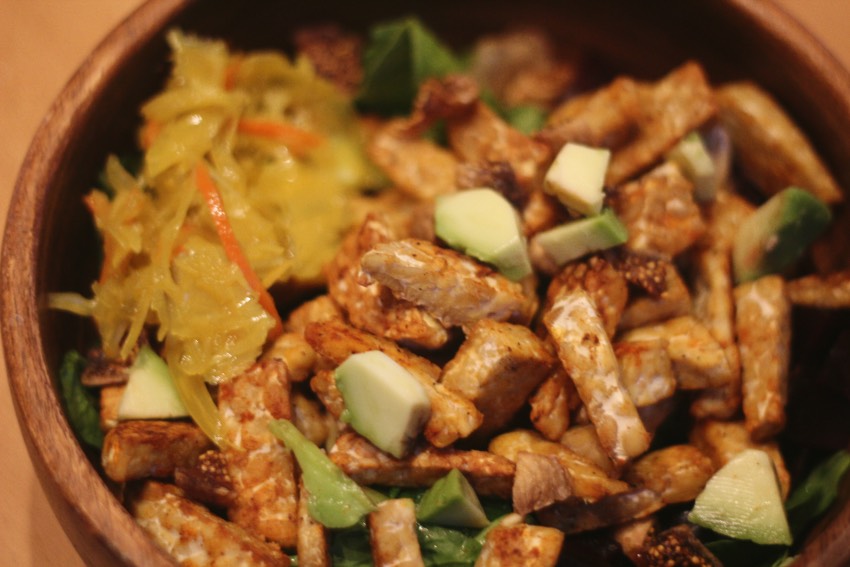 + rode biet, avocado, tempeh en Atjar Tjampoer.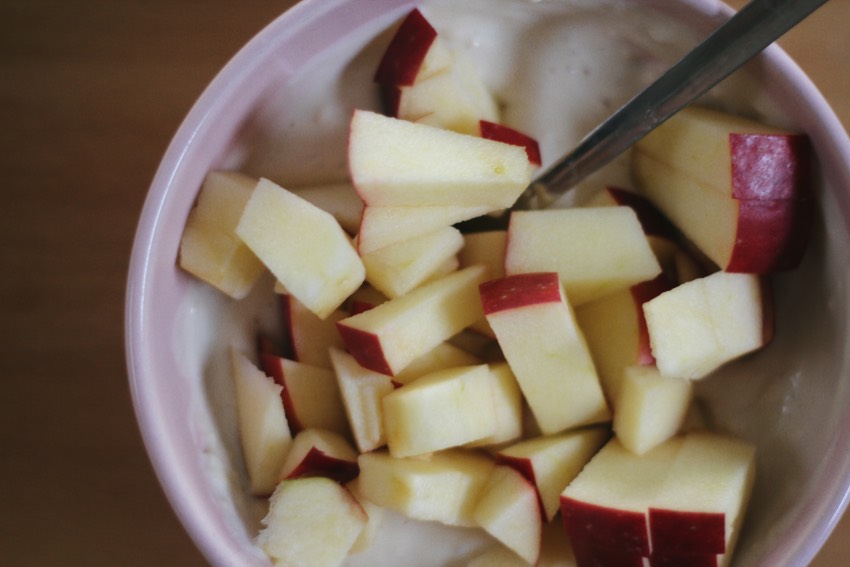 Yoghurt met een halve appel.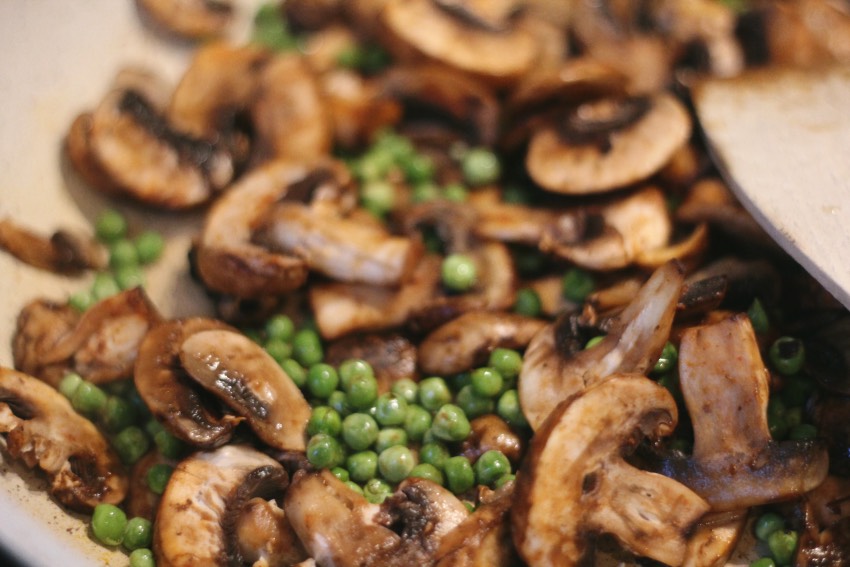 Champignons met doperwten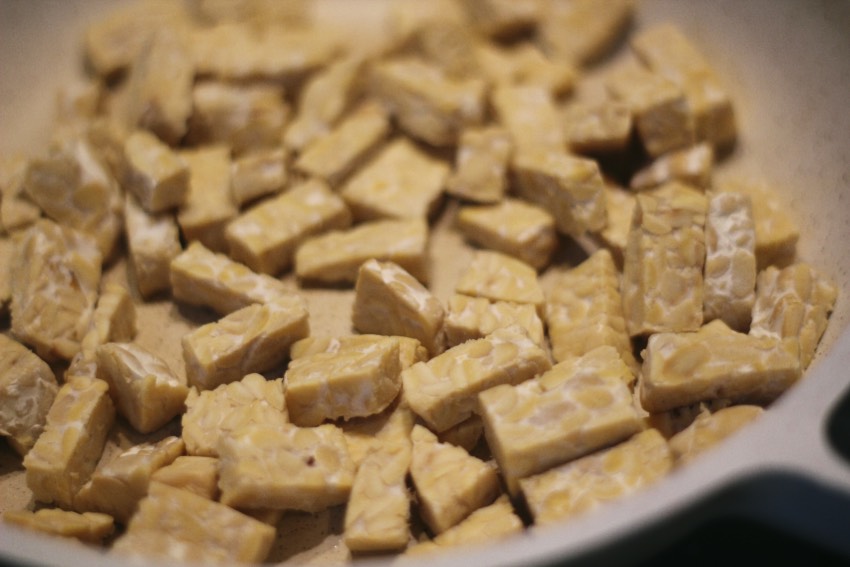 Tempeh. Meestal kruid ik het niet eens omdat ik de smaak en textuur op zichzelf al erg lekker vind.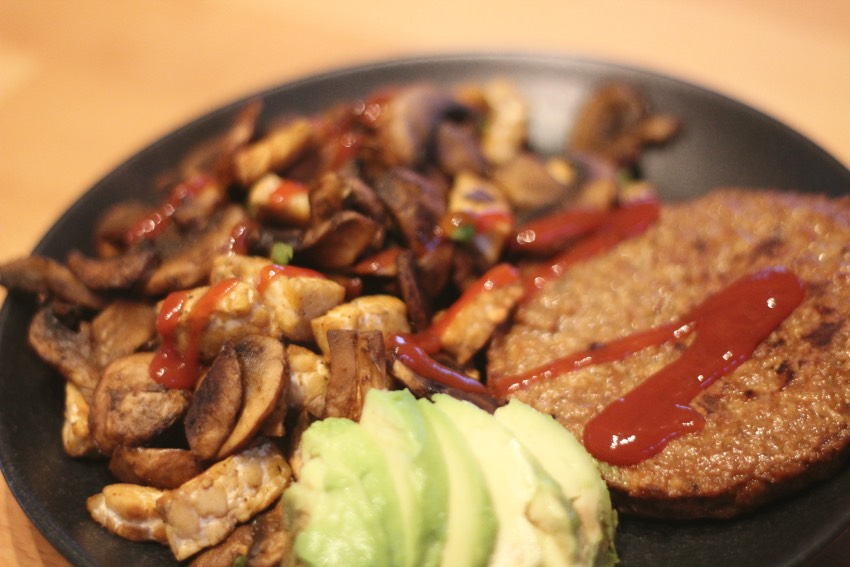 Vegetarische burger, avocado, tempeh, champignons met doperwten en een klodder ketchup. Jep, zo kan het ook.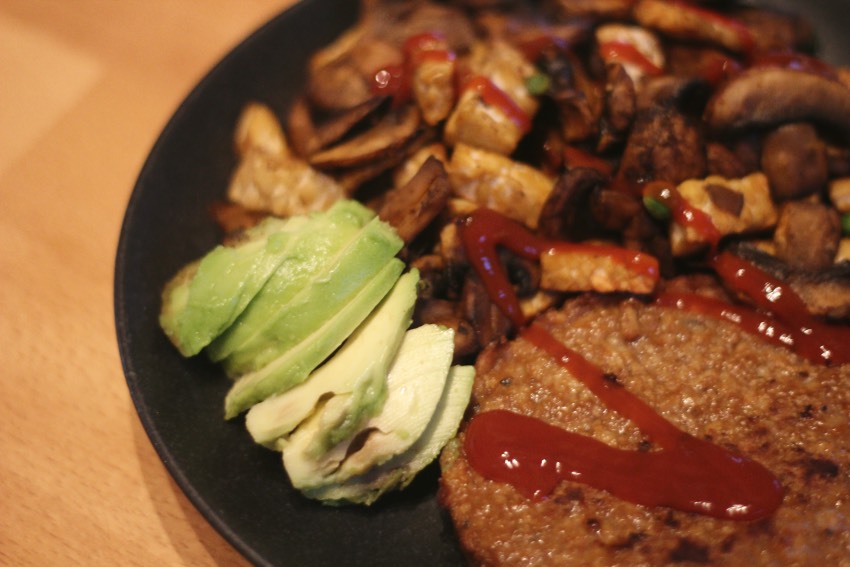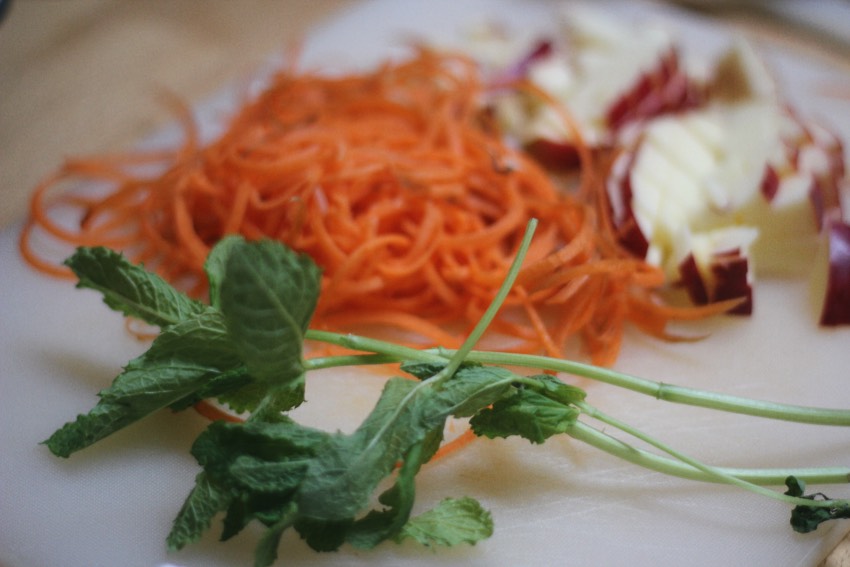 Een frisse salade met munt, wortel en appel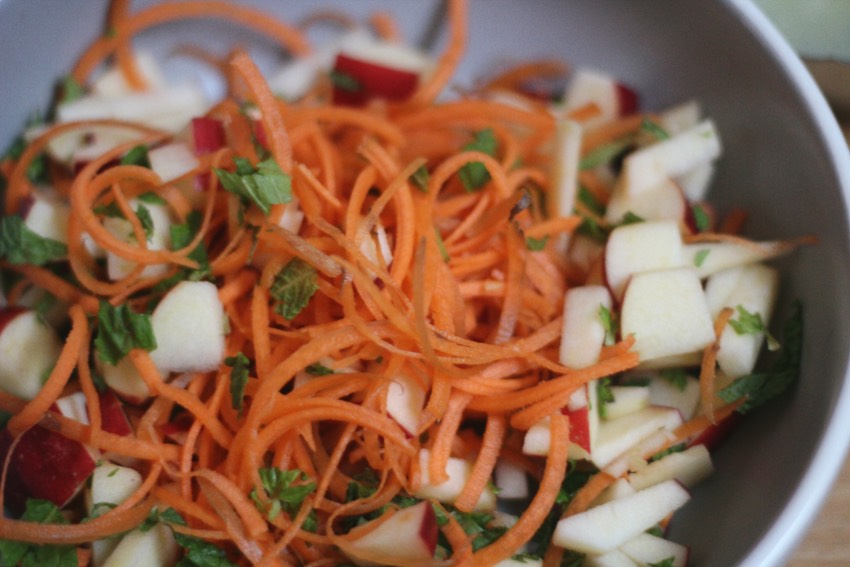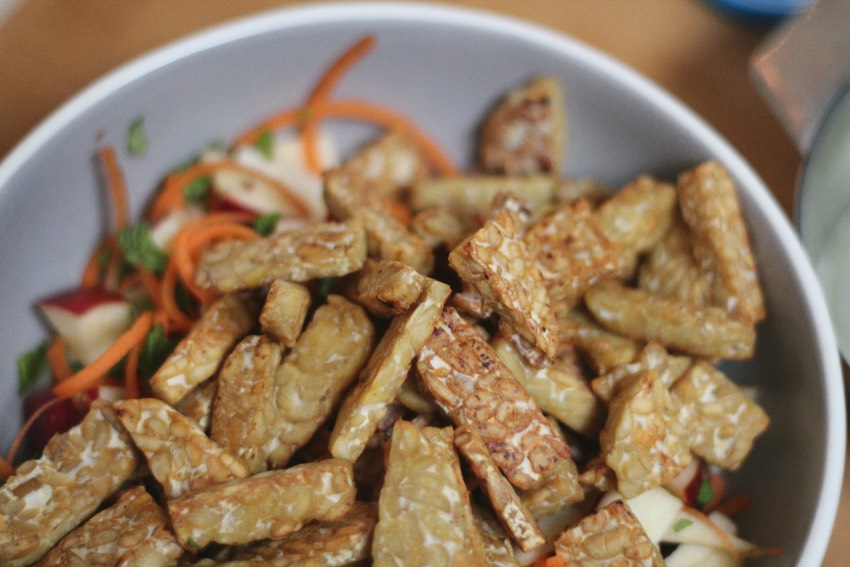 + tempeh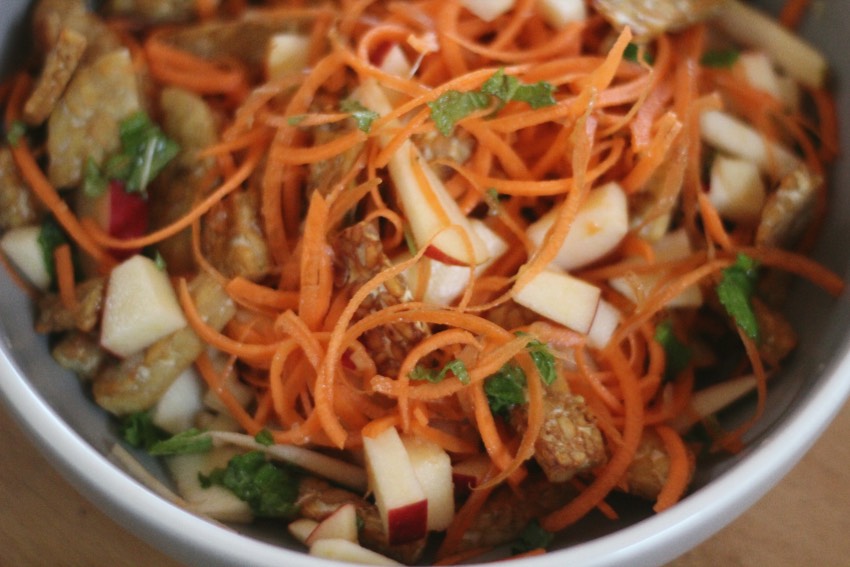 Daar gaat nog een dressing van citroensap en honing bij, en klaar! Genieten maar 🙂
Hopelijk heb je wat ideetjes kunnen pikken uit dit voedingsdagboek, mocht jij nog tips of vragen hebben; laat het weten in de comments!