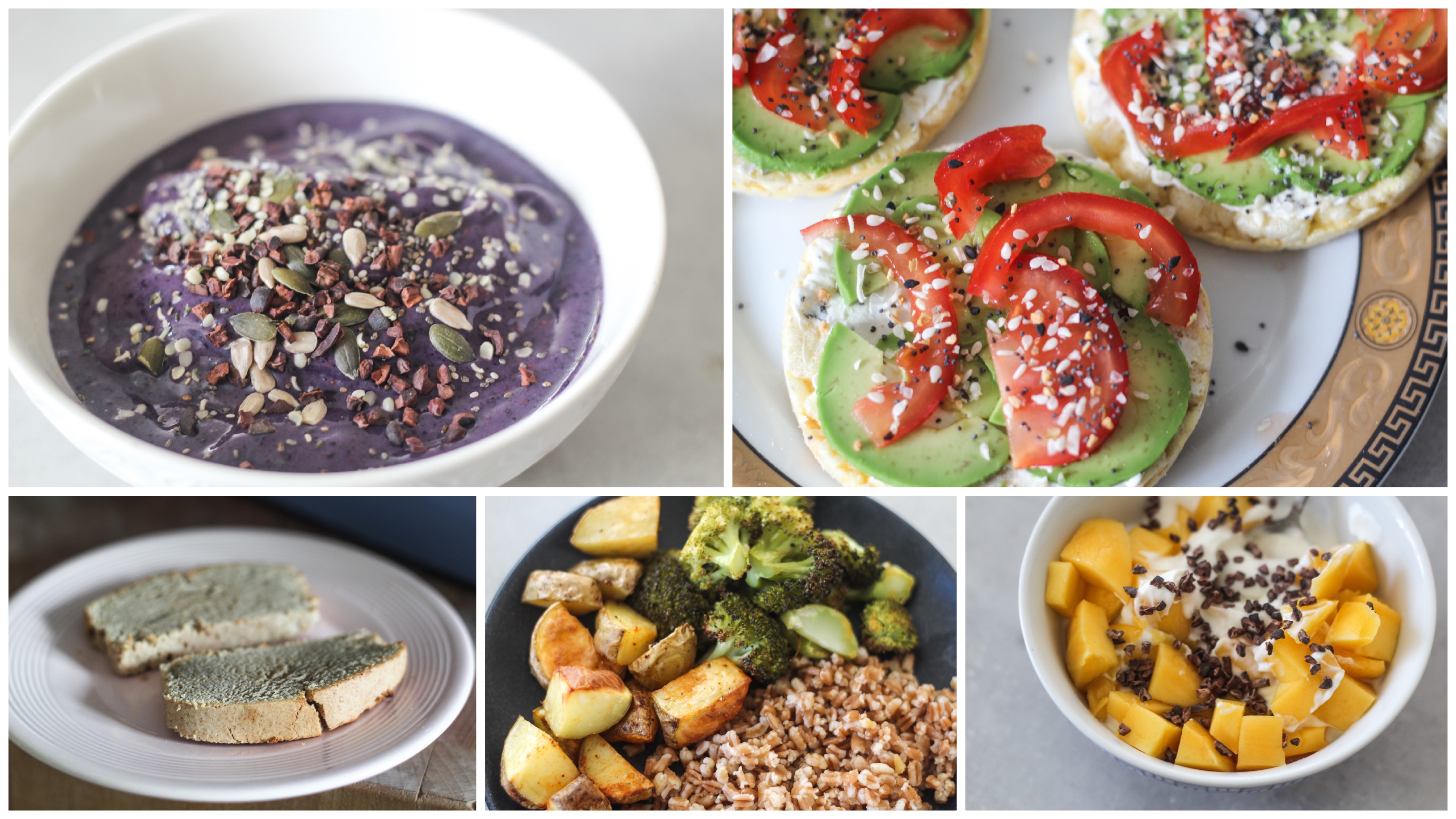 Het is weer tijd voor onze wekelijkse stop: Voedingsdagboek! Ik weet deze week niet helemaal wat ik ervan moet maken met het intro omdat het wat mij betreft wat bij elkaar gegooide 'freeball' maaltijden zijn. Maar dat betekent niet dat ik niet lekker heb gegeten, integendeel!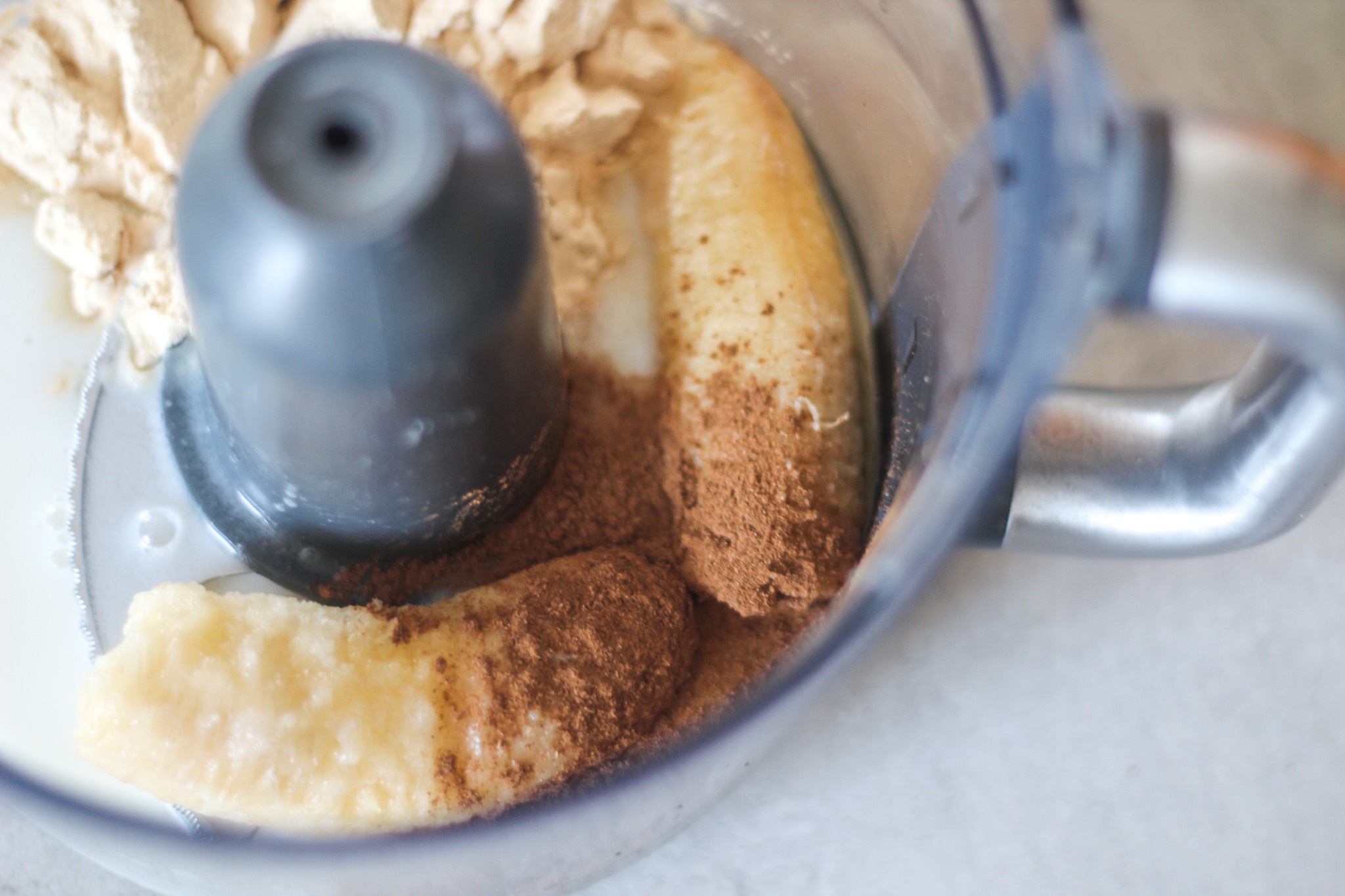 De banaan-eiwit-ei-kaneel-havermelk pannenkoekjes werden weer gemaakt! Deze keer in de keukenmachine want ik was te lui om te prakken.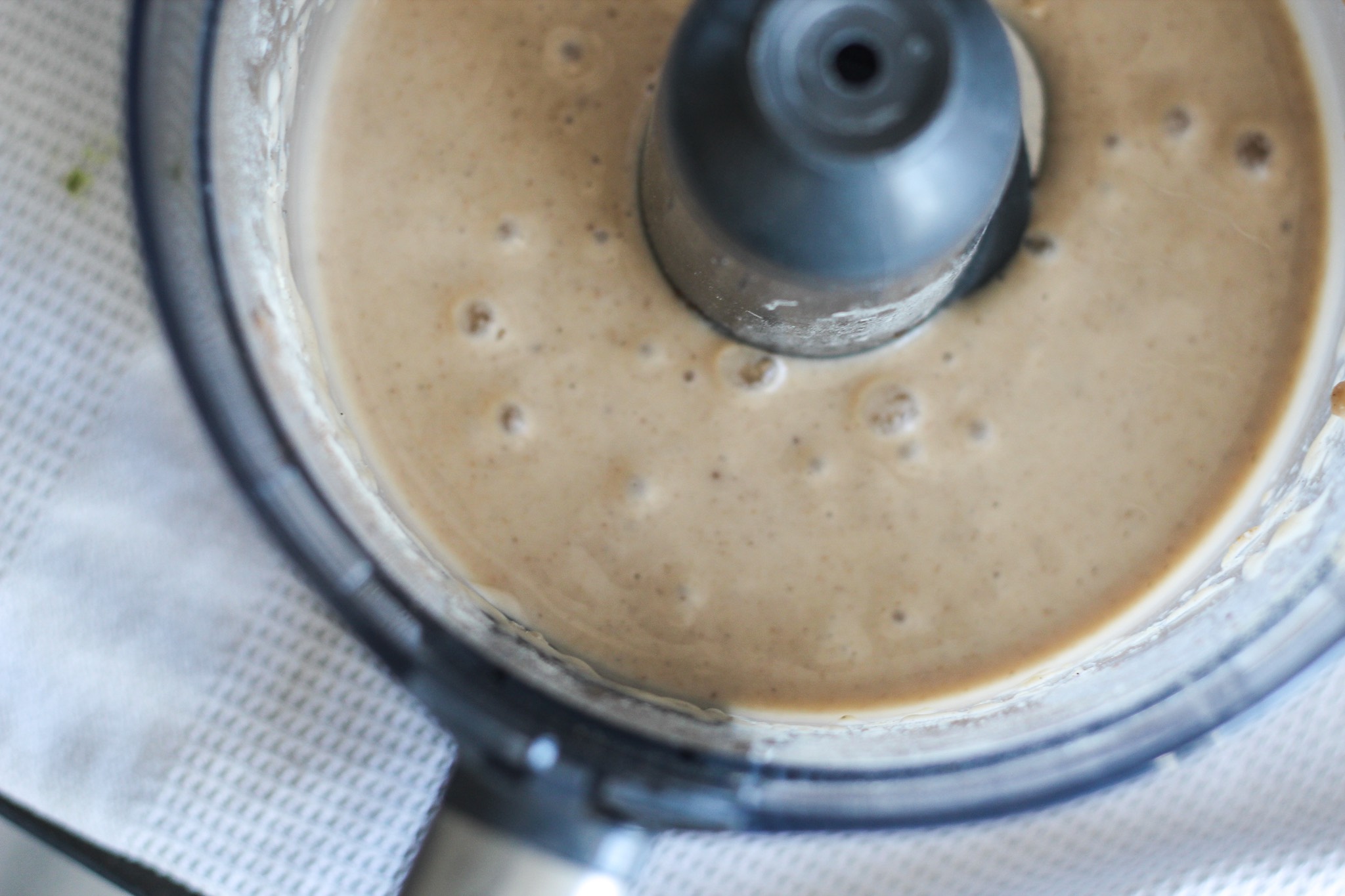 Hmm 🙂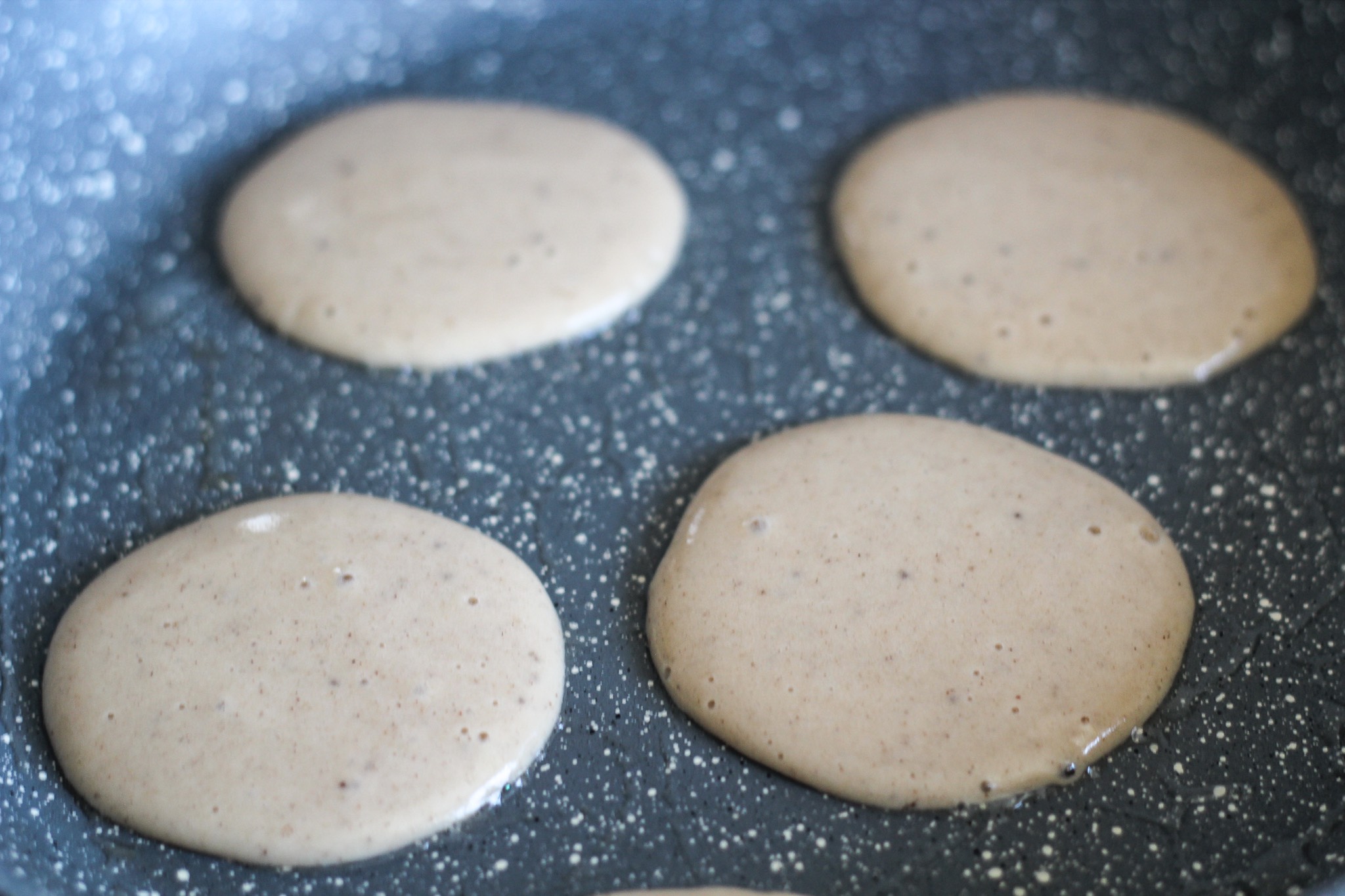 Ik besloot voor mini pannenkoekjes te gaan en had al meteen spijt, dit duurt zooooo lang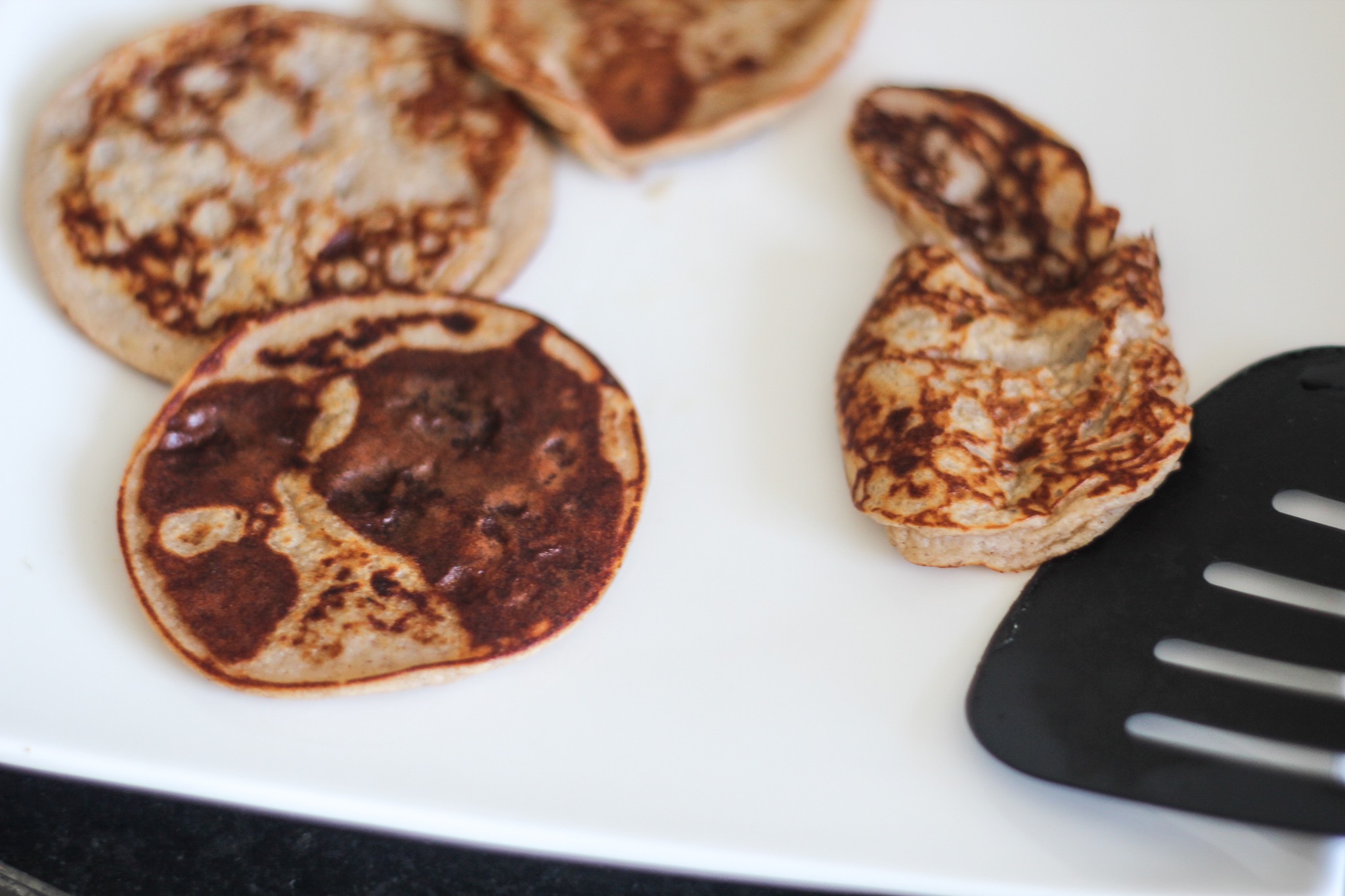 Terwijl de volgende batch in de pan ligt eet ik deze alweer op, zo zonde – de volgende keer maak ik twee grote.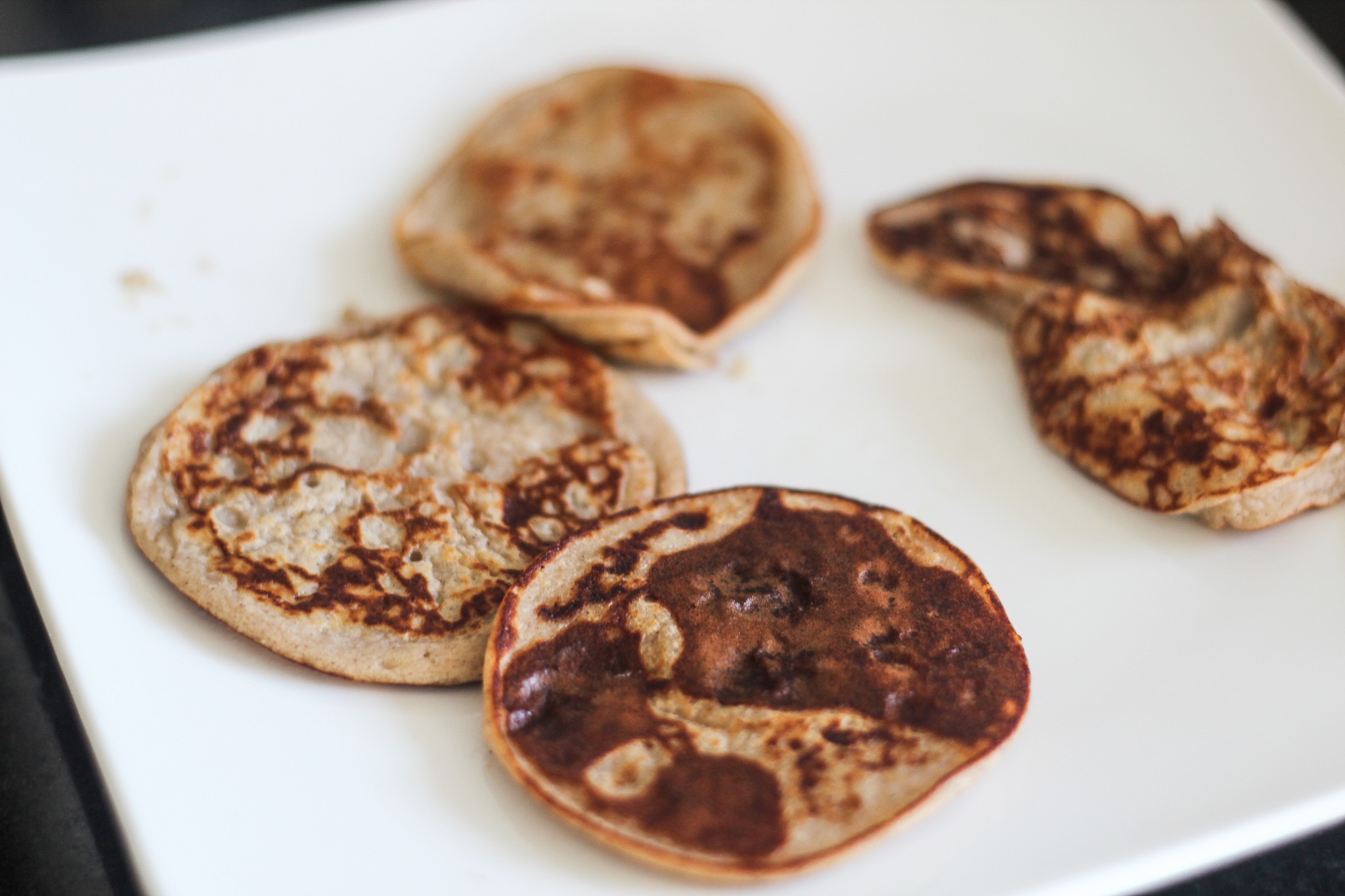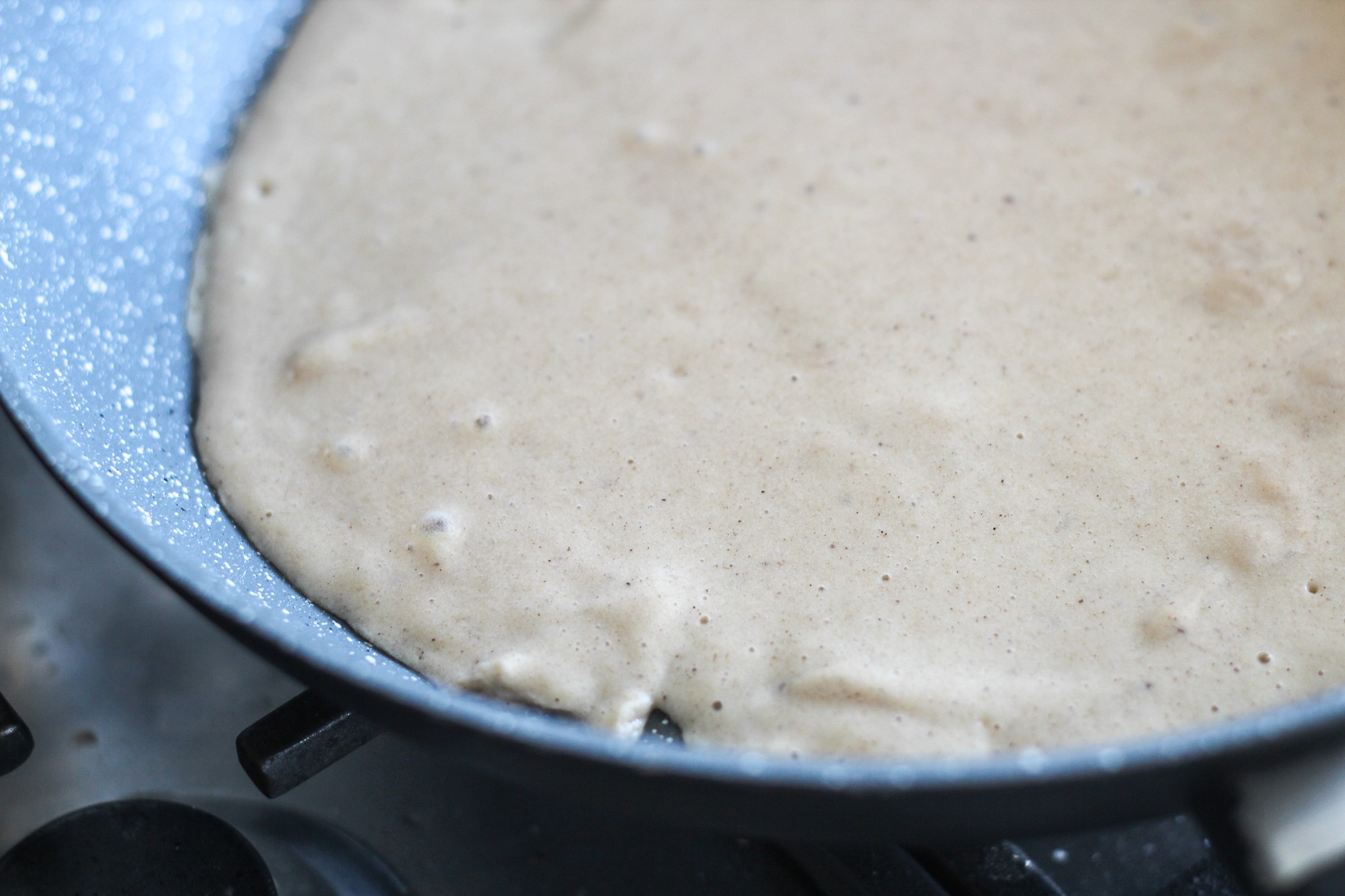 Er was nog genoeg beslag over om nog een grote te maken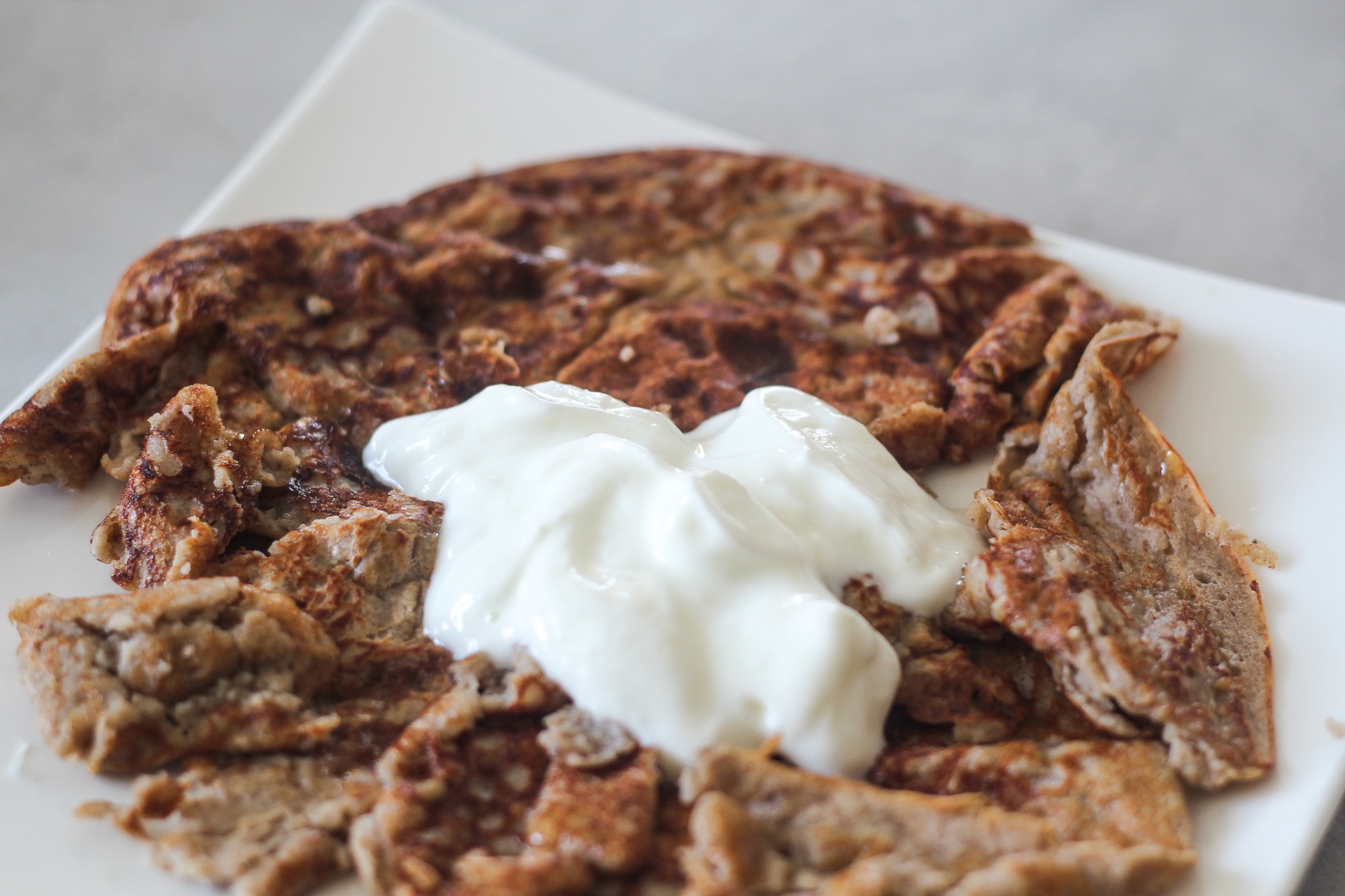 Beetje mislukt, maar ik eet het heel graag zo met mes en vork – heerlijk!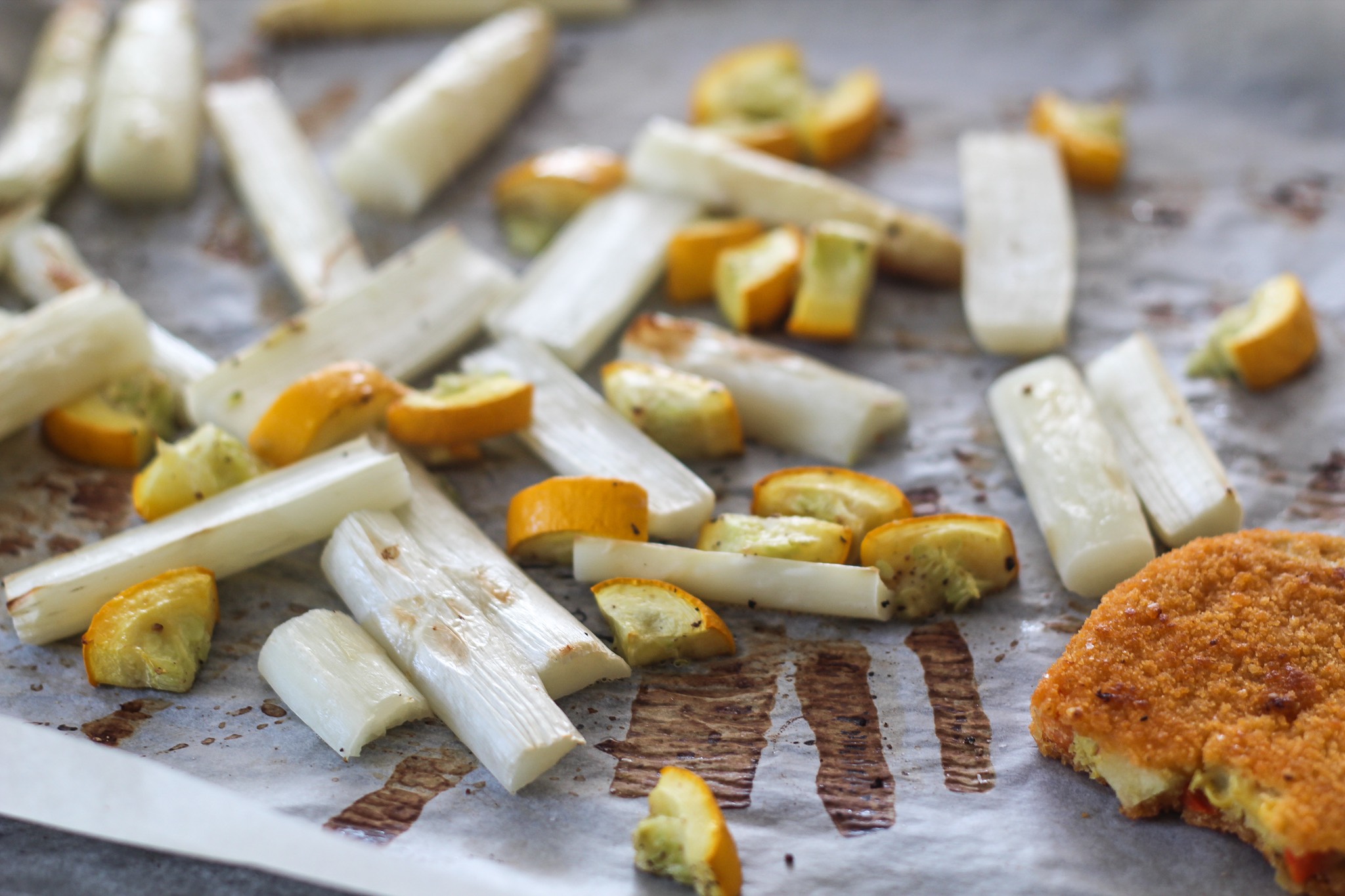 restjes gele courgette, restjes witte asperges en een restje vega schnitzel.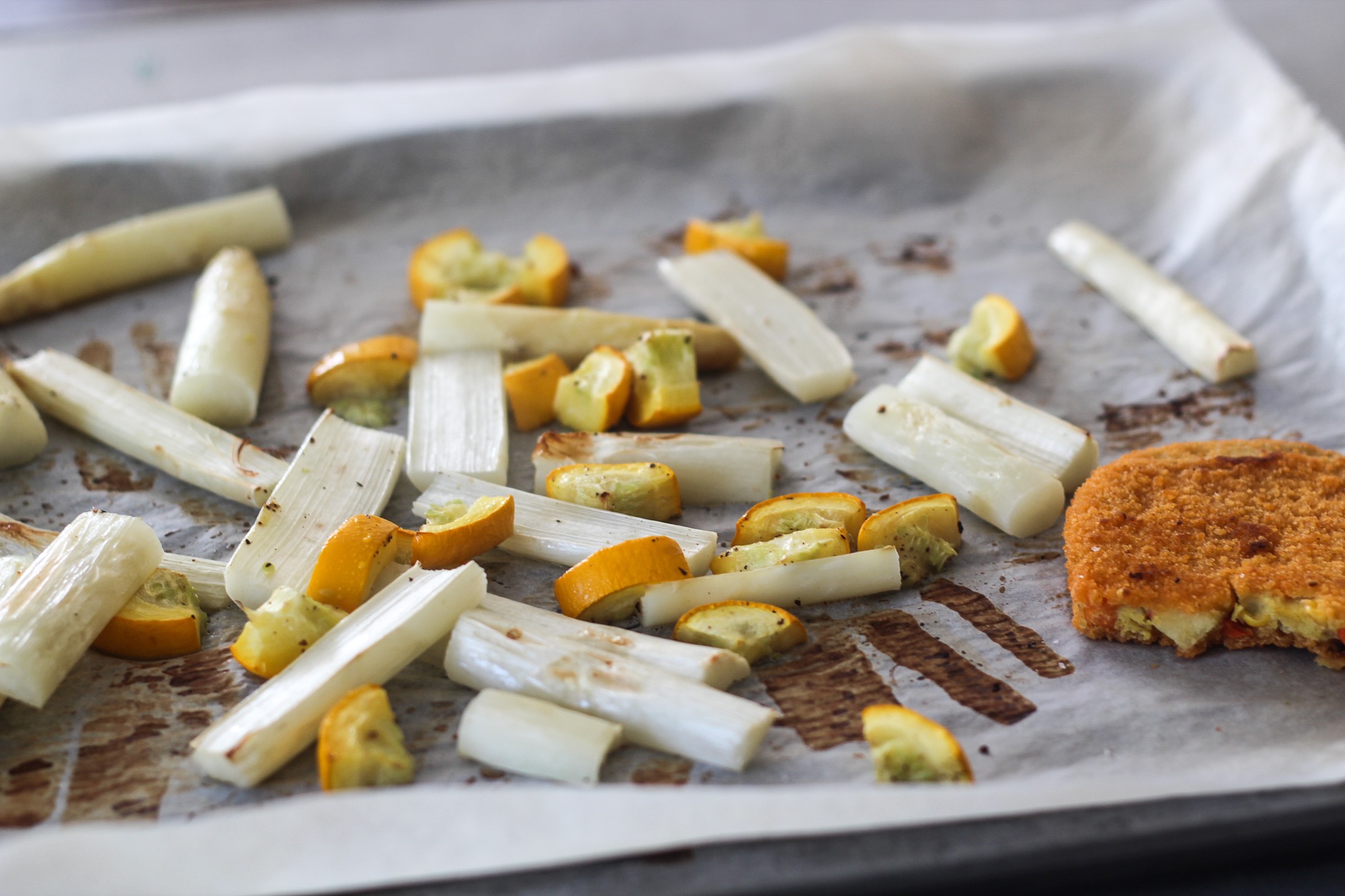 Soms moet je gewoon eten wat er nog over is 😉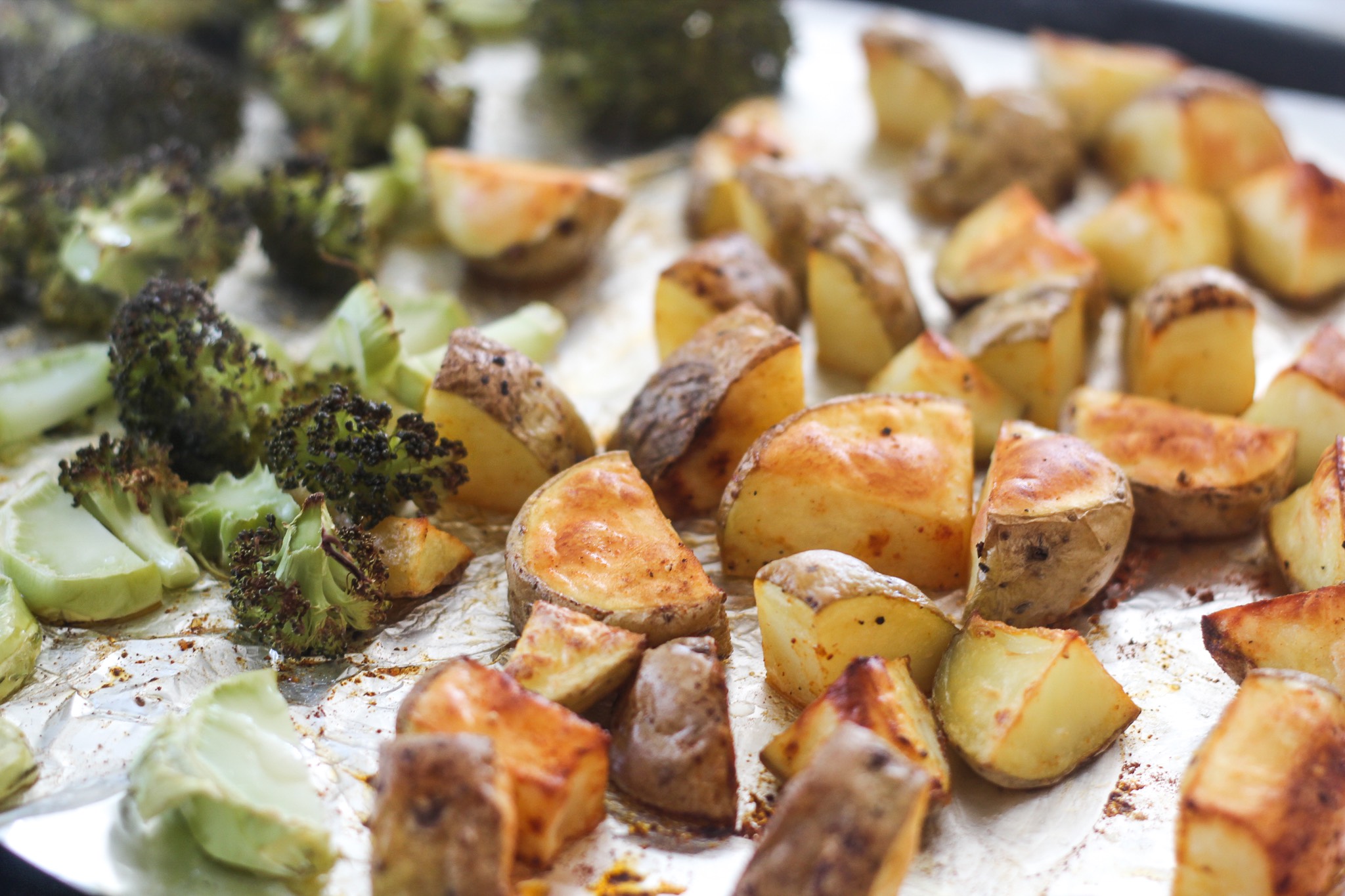 Goudbruine aardappelen uit de oven met broccoli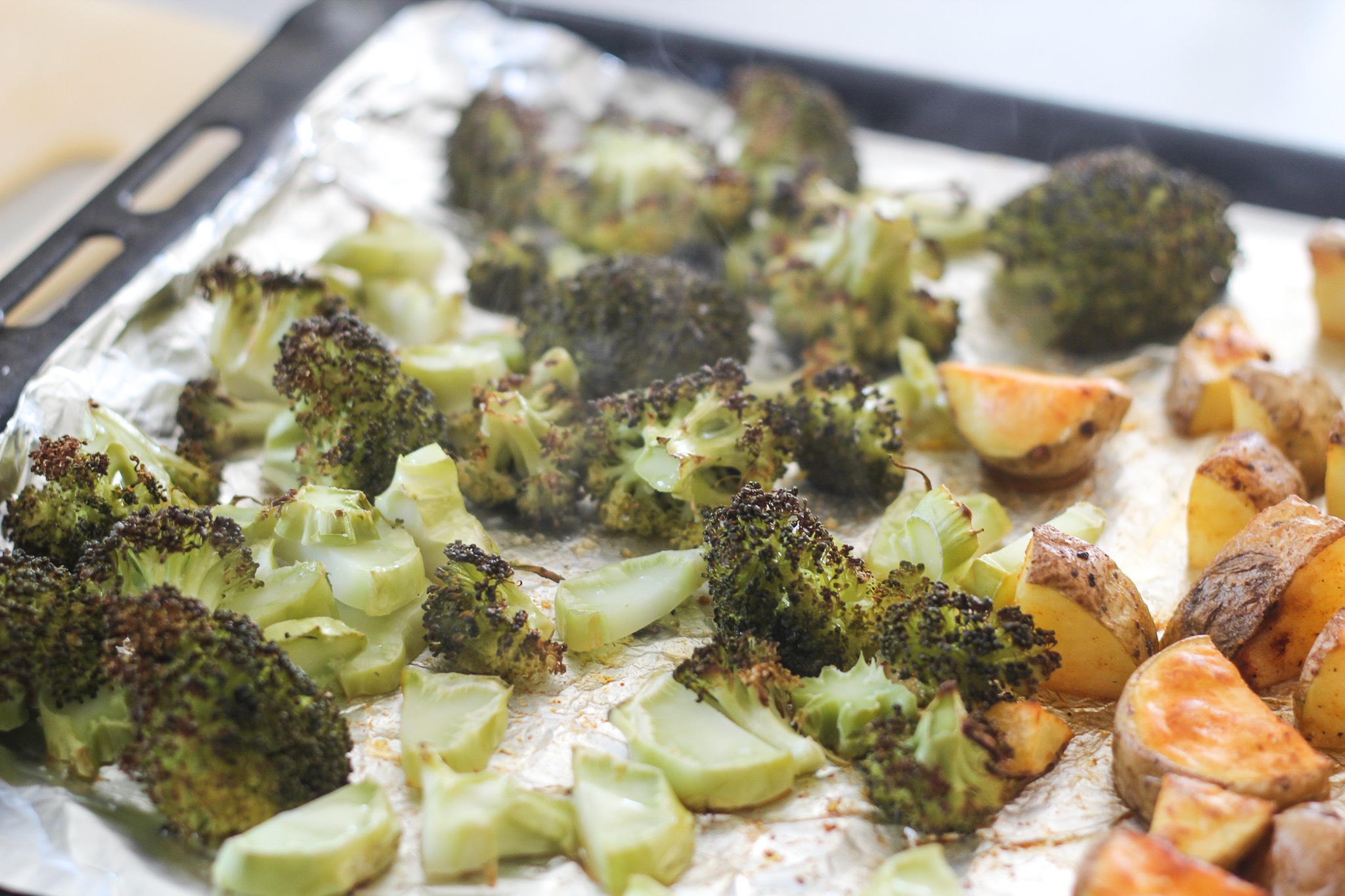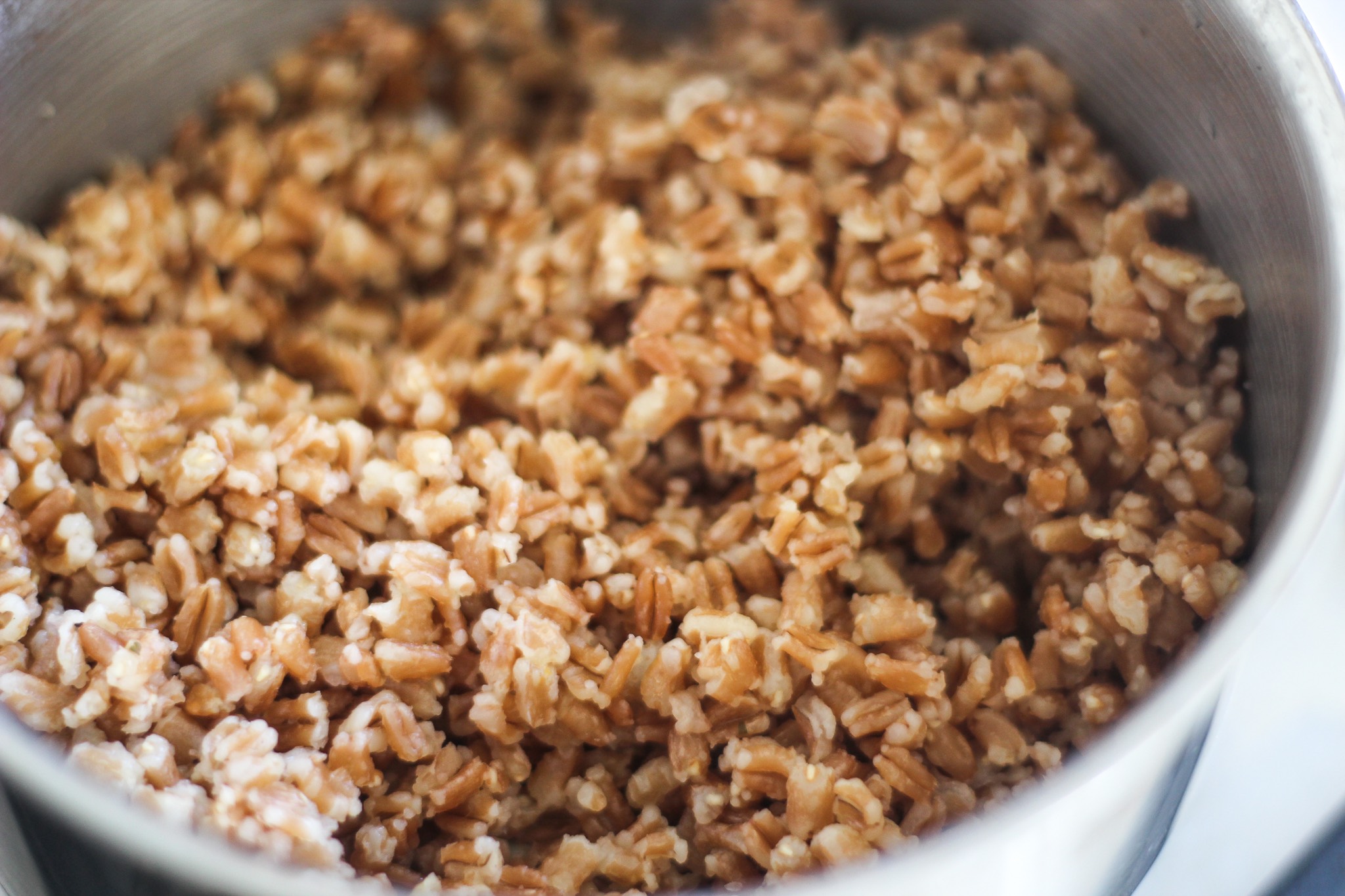 Gekookte spelt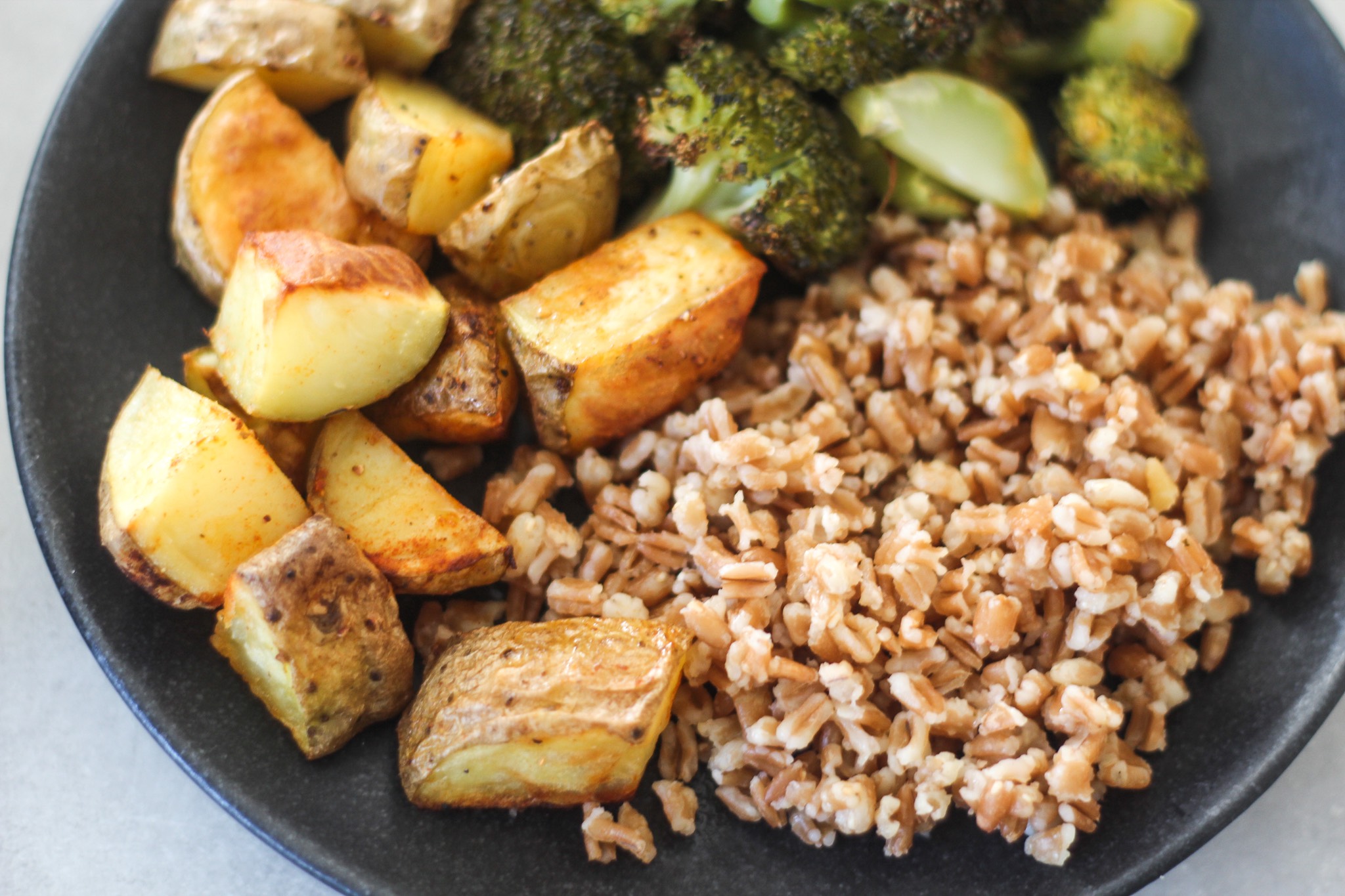 En klaar!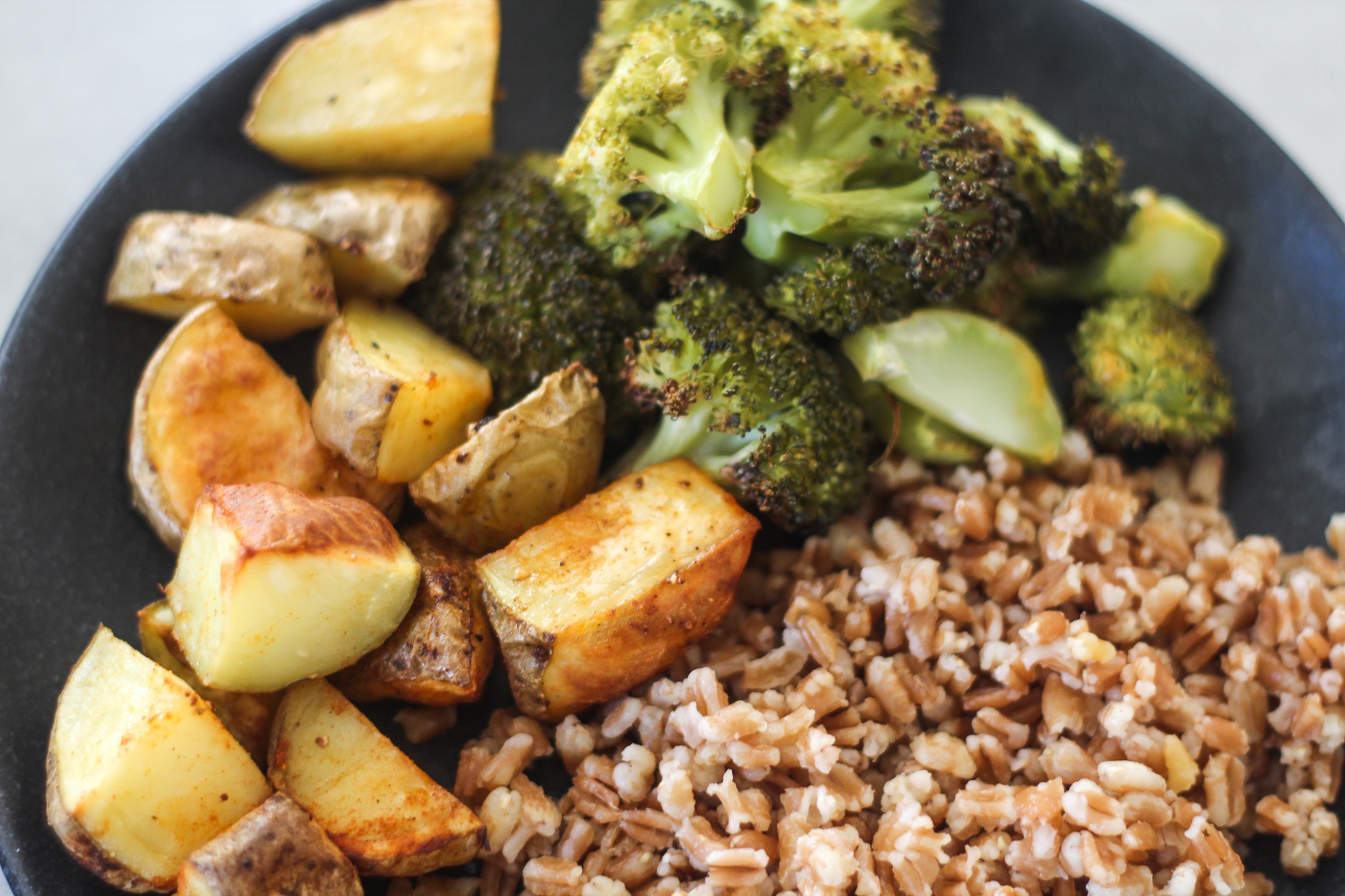 Ik kan hier enorm van genieten, ook al is het mega simpel.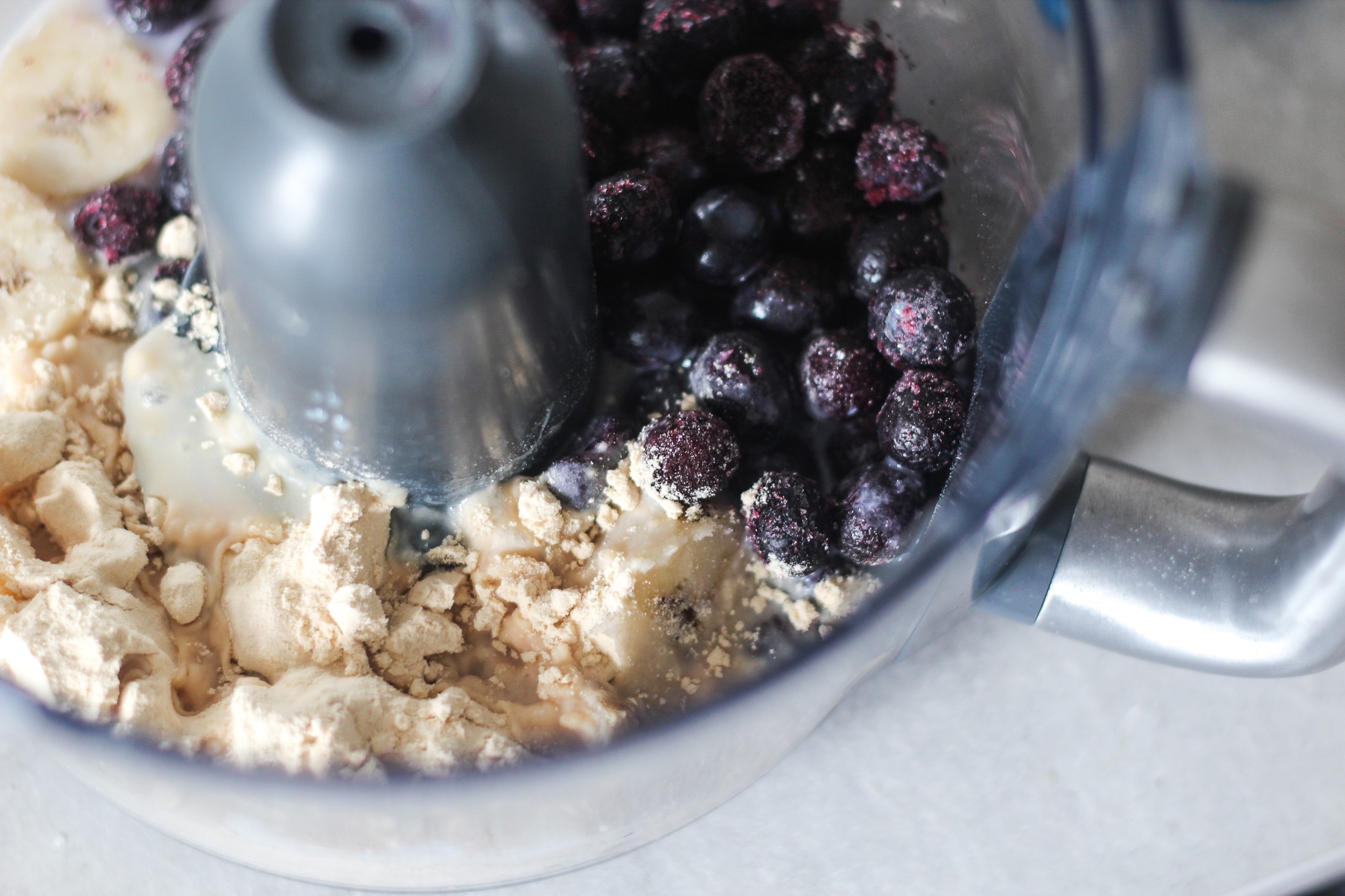 Acai bowl in the making. Met acai poeder, eiwitpoeder, banaan en blauwe bessen (beide uit de vriezer)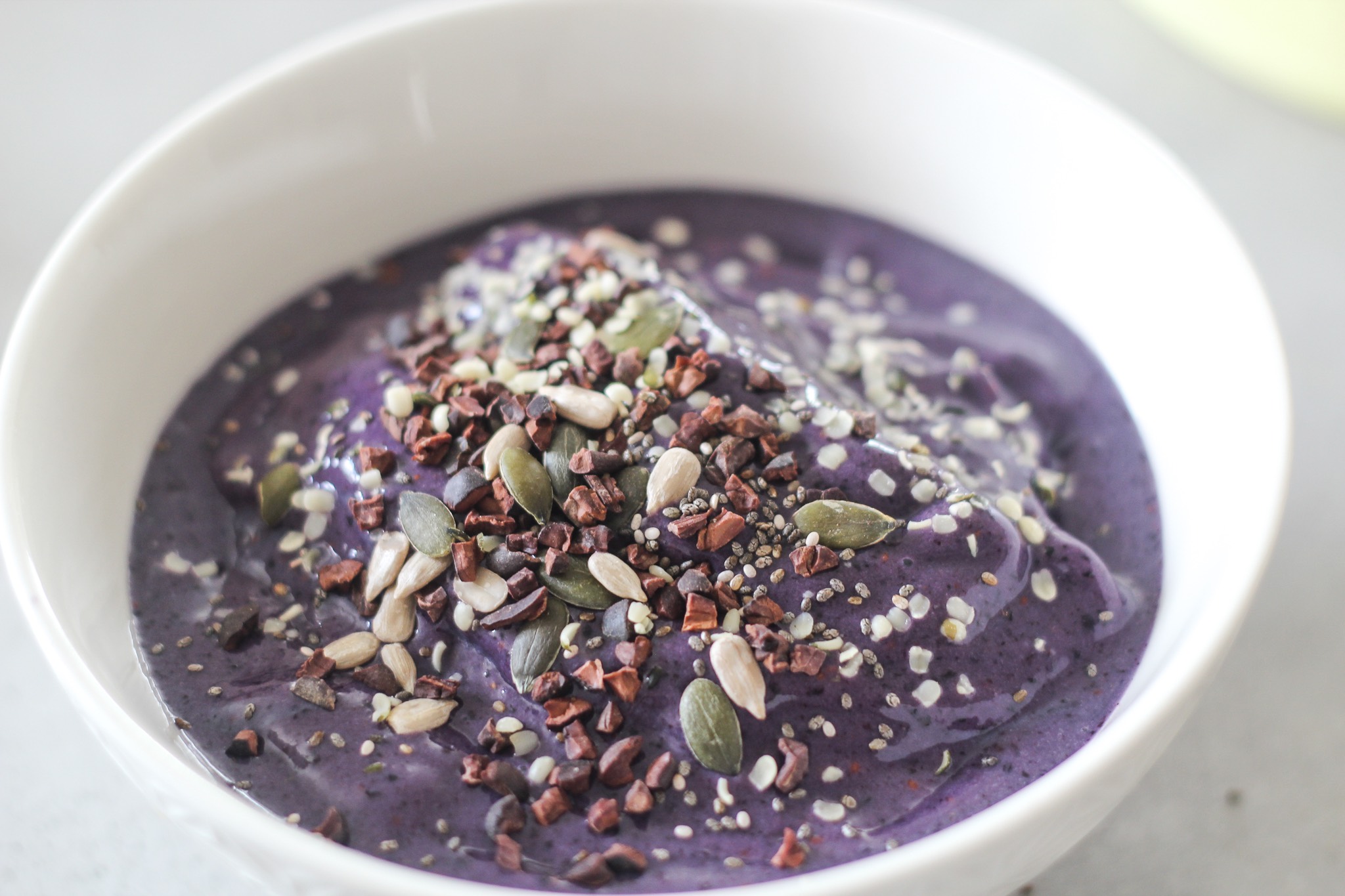 Getopt met wat cacao nibs, pompoenpitten, chiazaad en zonnebloempitten.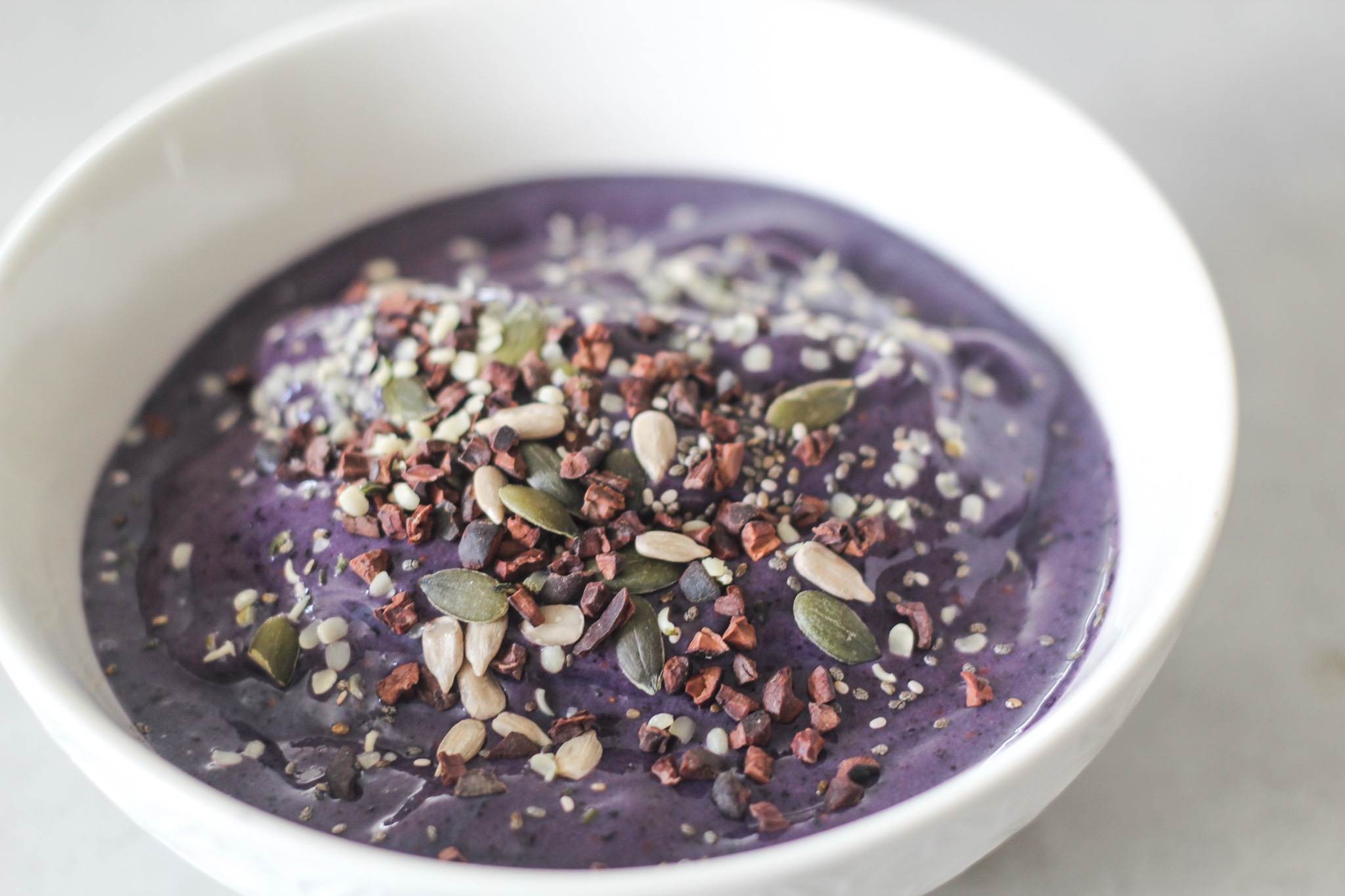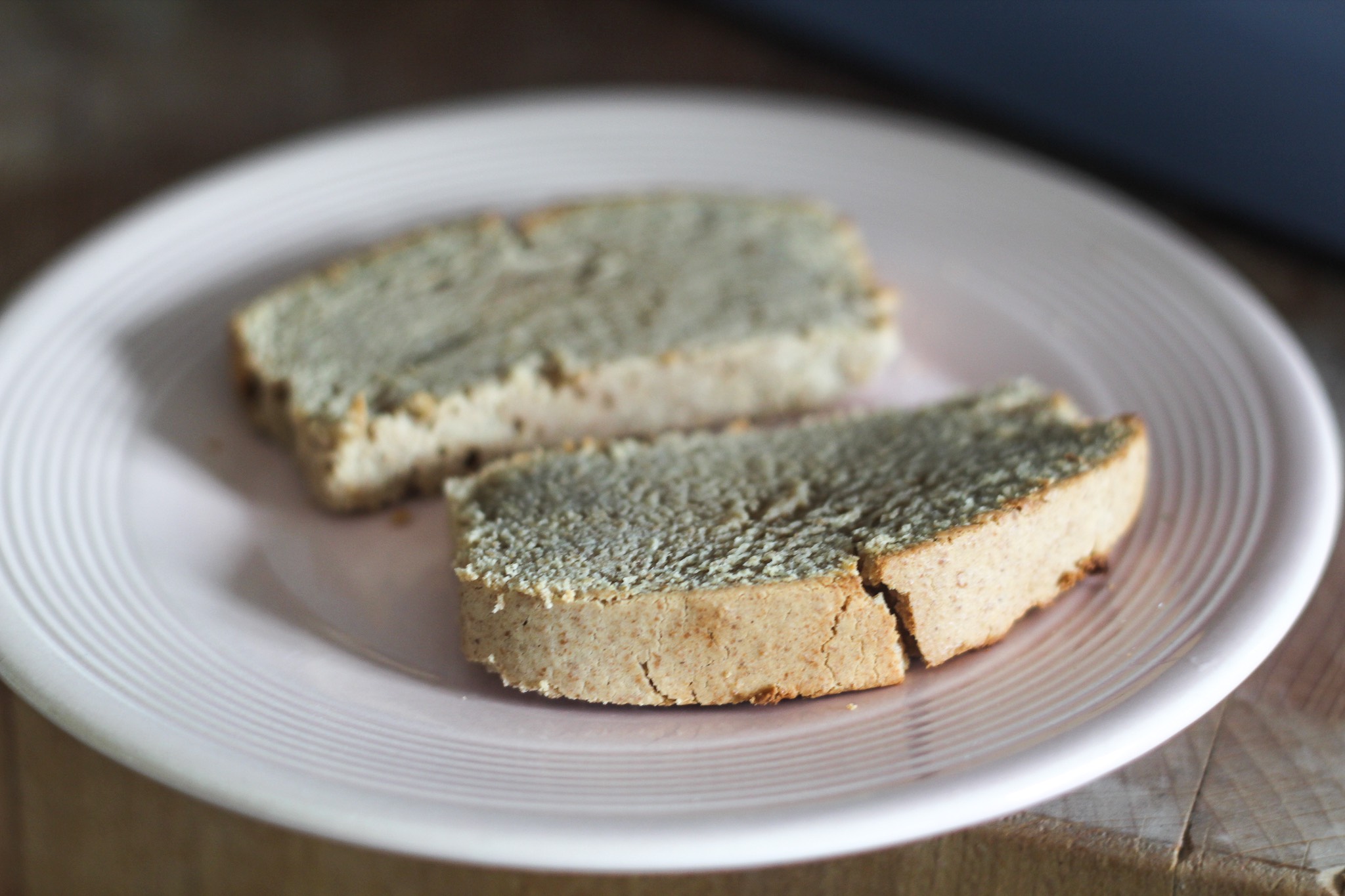 Klassieke yoghurt cake van vorige week 🙂 hmmm, hier vind je het recept: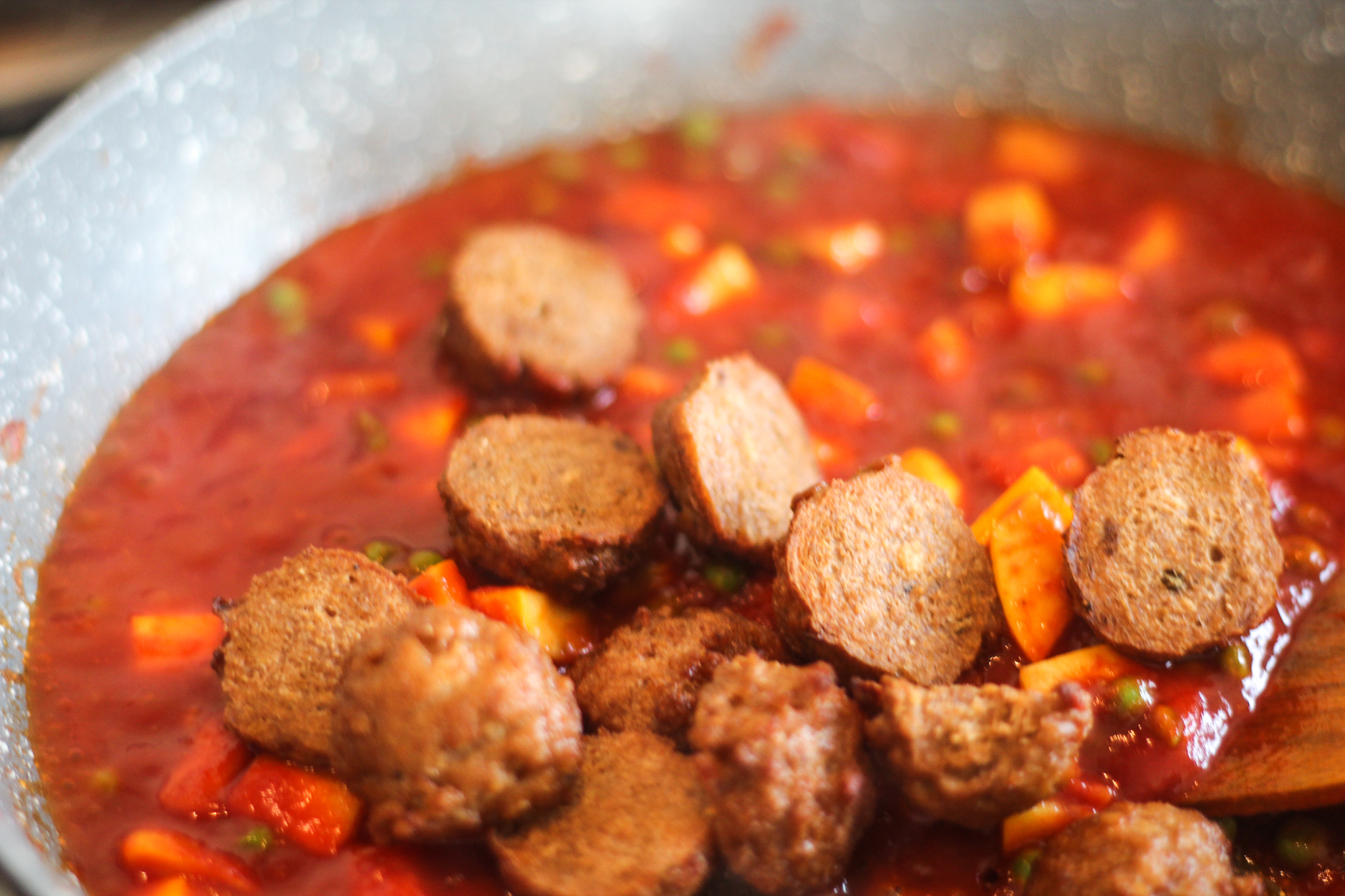 Ui, gele courgette, doperwten met wat tomatenpuree (verdund met water) en vega balletjes die ik door midden had gesneden.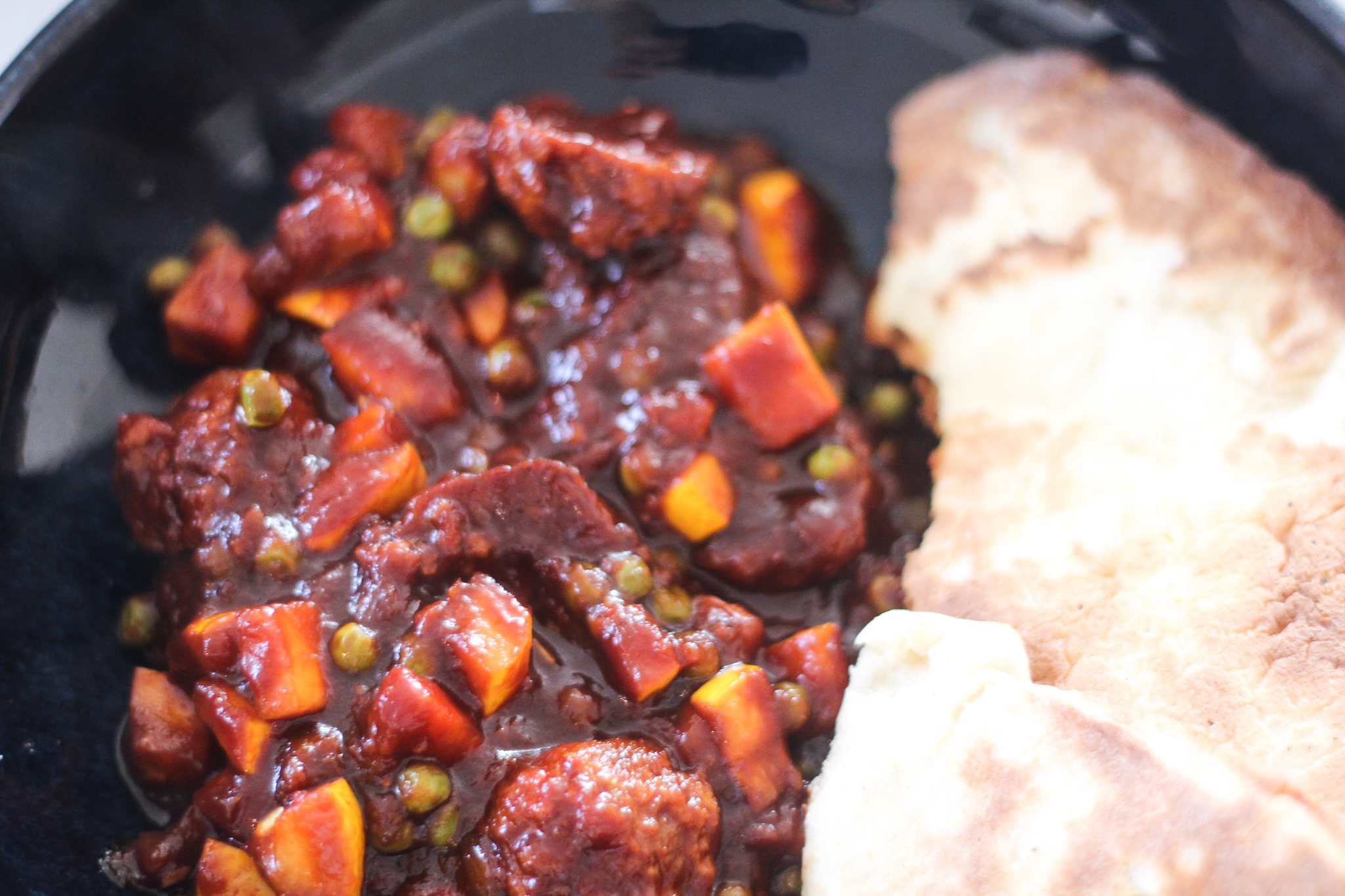 Voor Boy hetzelfde, maar zijn saus was Oosters: ketjap, sojasaus, hoisin, citroensap en een beetje honing.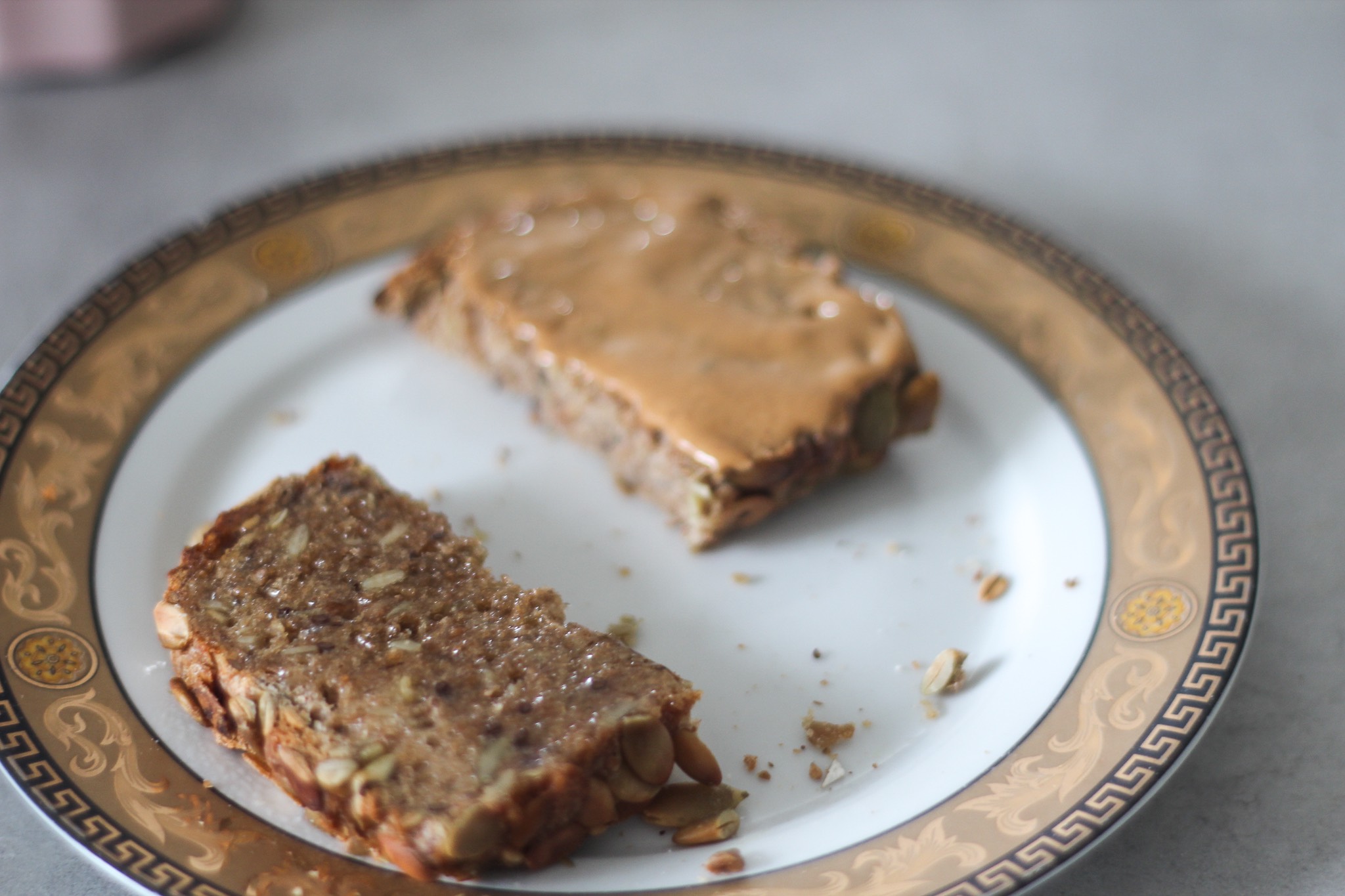 Laatste plak haverbrood, een helft met pindakaas en de andere helft met honing.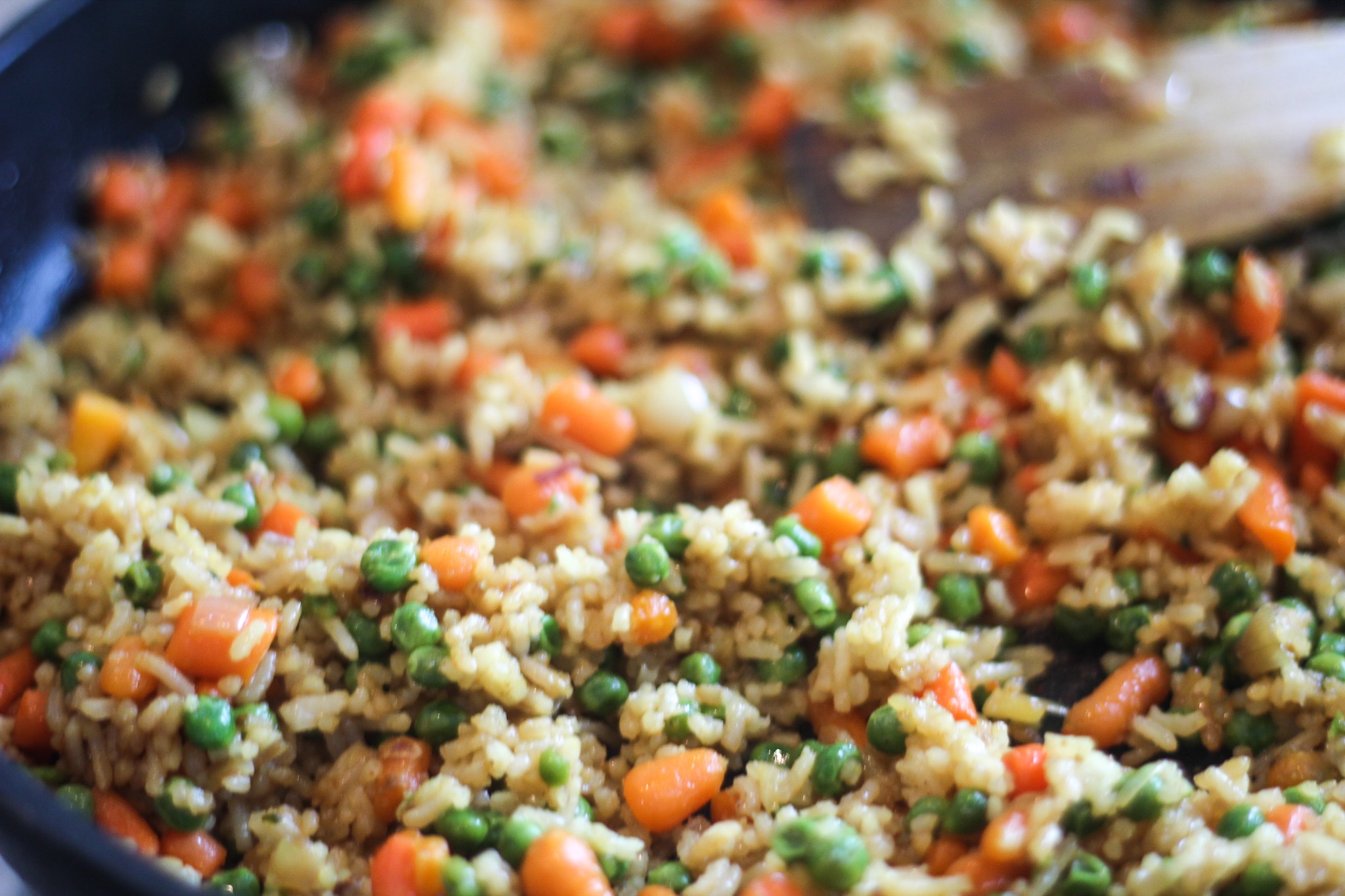 doperwten, wortel en gebakken rijst voor Boy maken. Hier doe ik vaak het eigeel doorheen wat ik eruit haal als ik mijn pannenkoeken maak.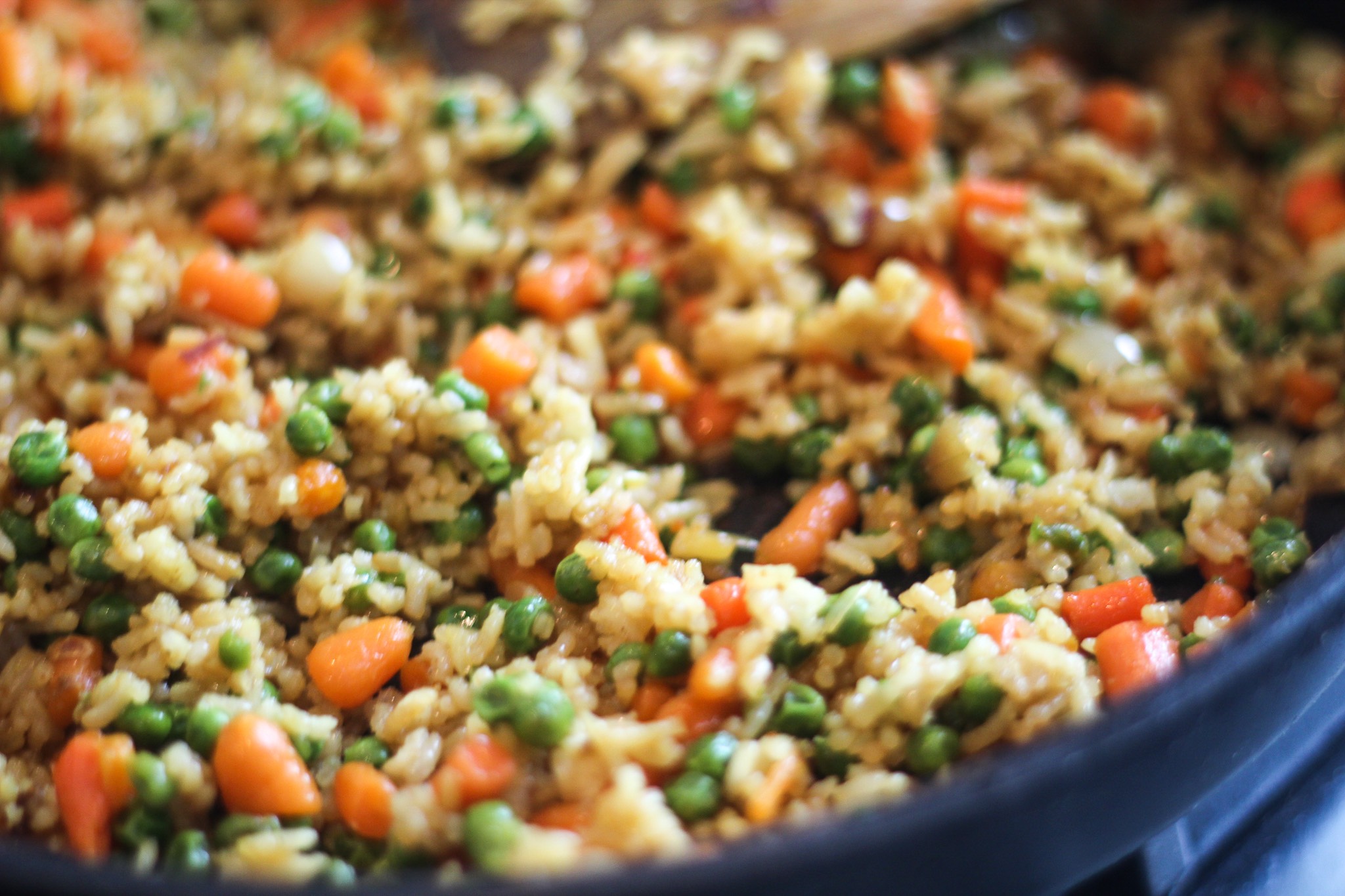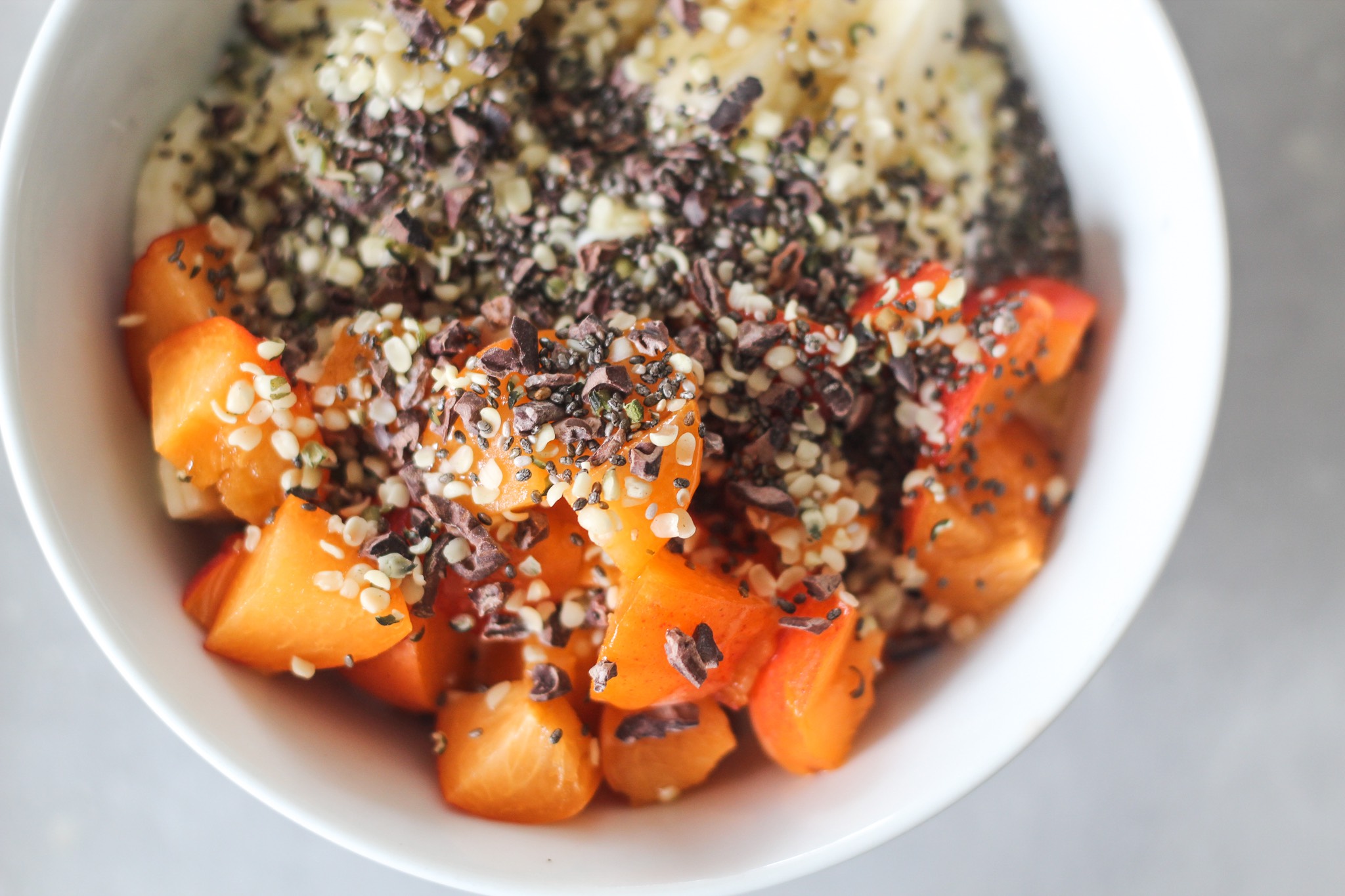 Yoghurt, banaan, kaki, hennepzaad, cacaonibs en chiazaad.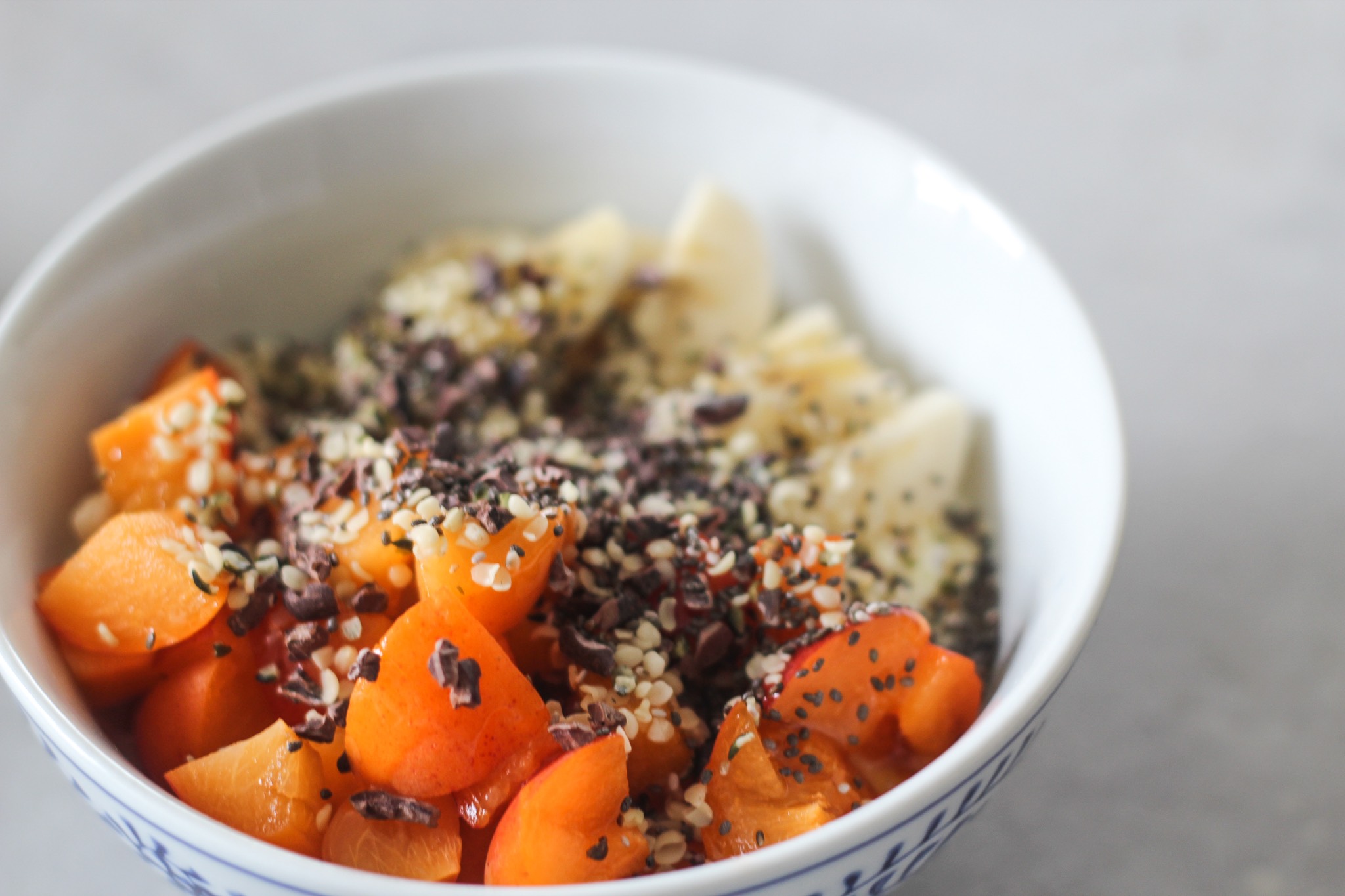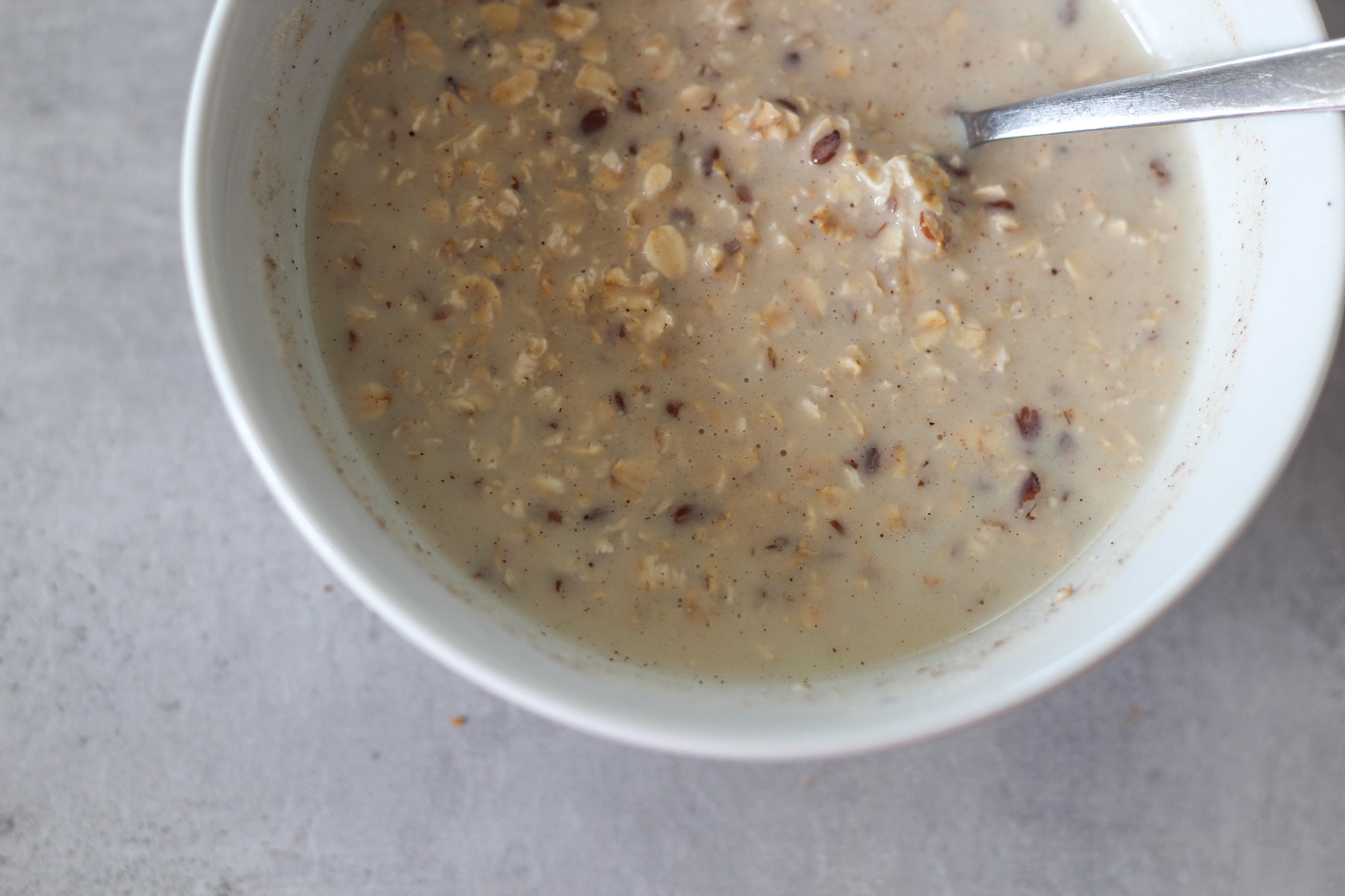 Havermout, het ziet er niet uit maar het was heerlijk. Met sojamelk, lijnzaad en maple syrup.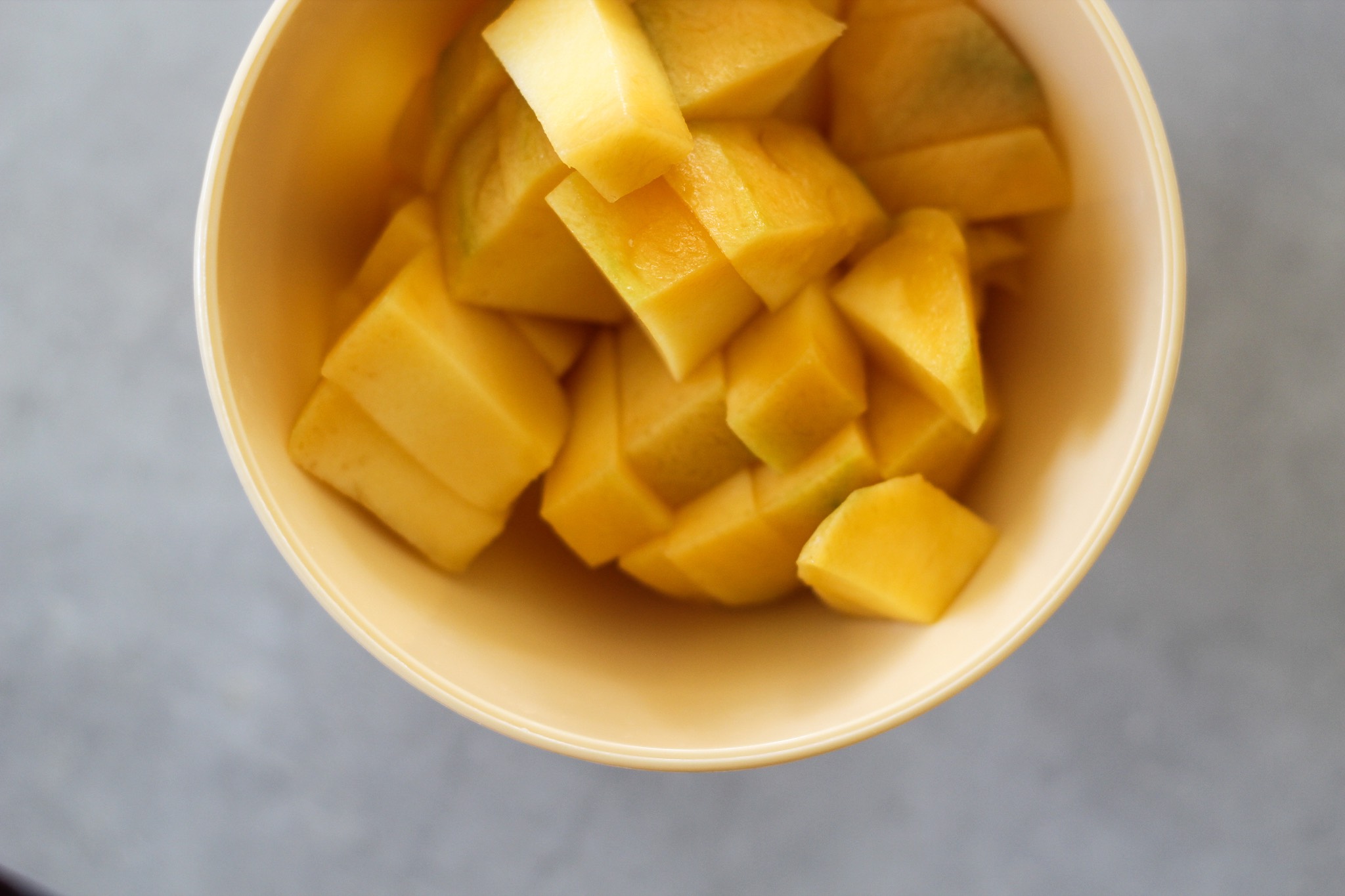 Mango!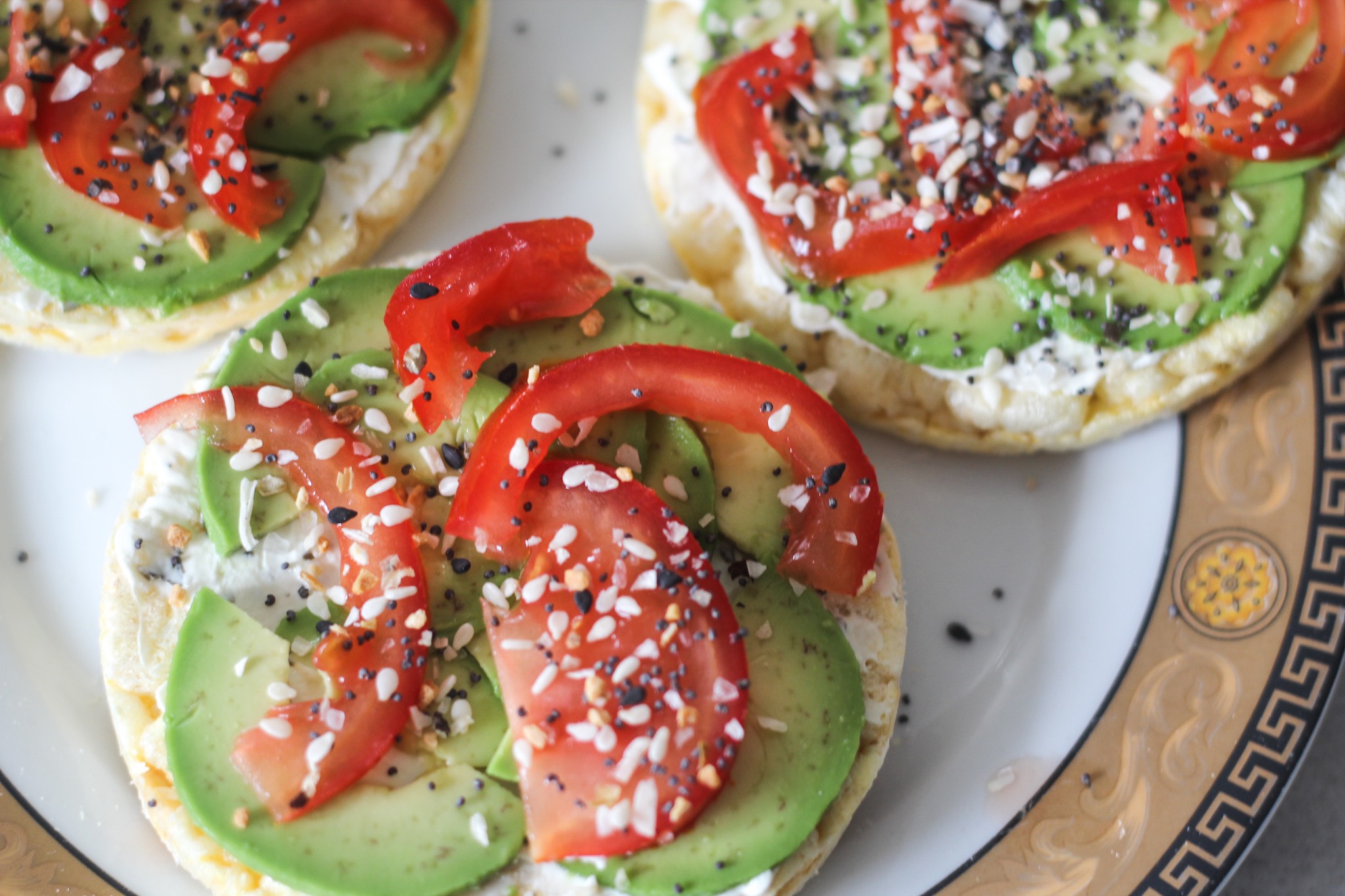 Maïswafels met zuivelspread, avocado, tomaat en de "everything but the bagel" kruidenmix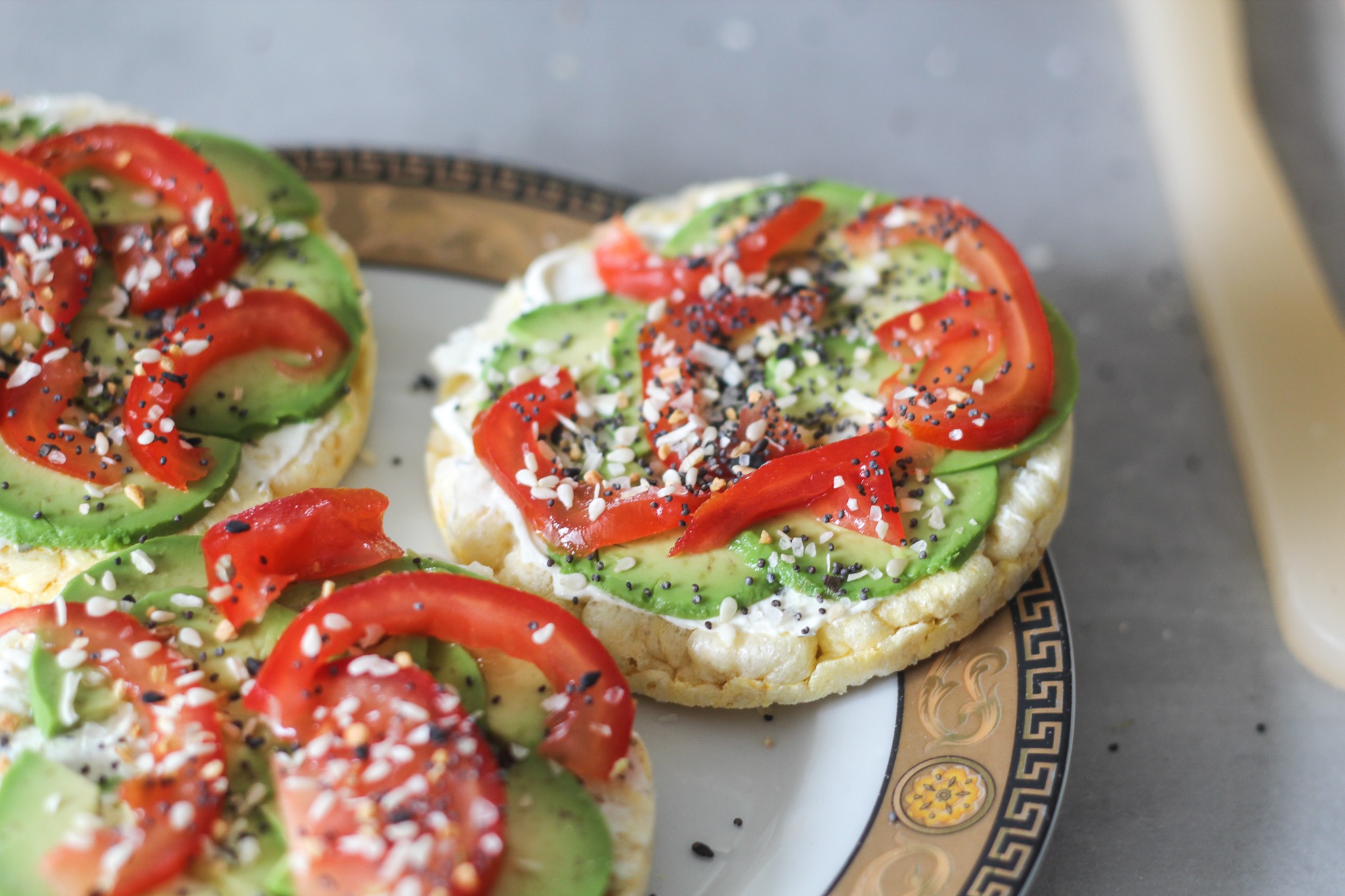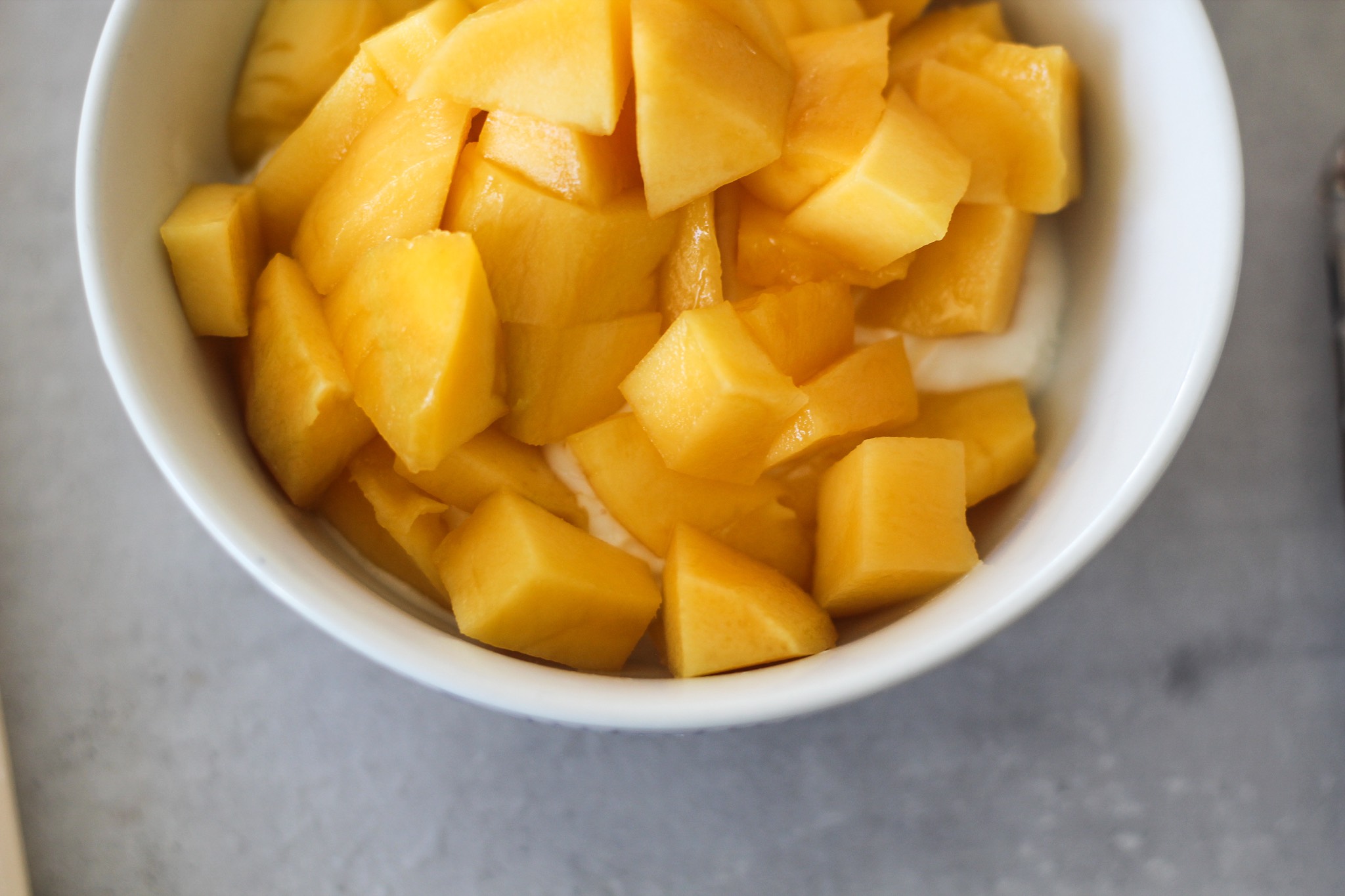 Yoghurt met mango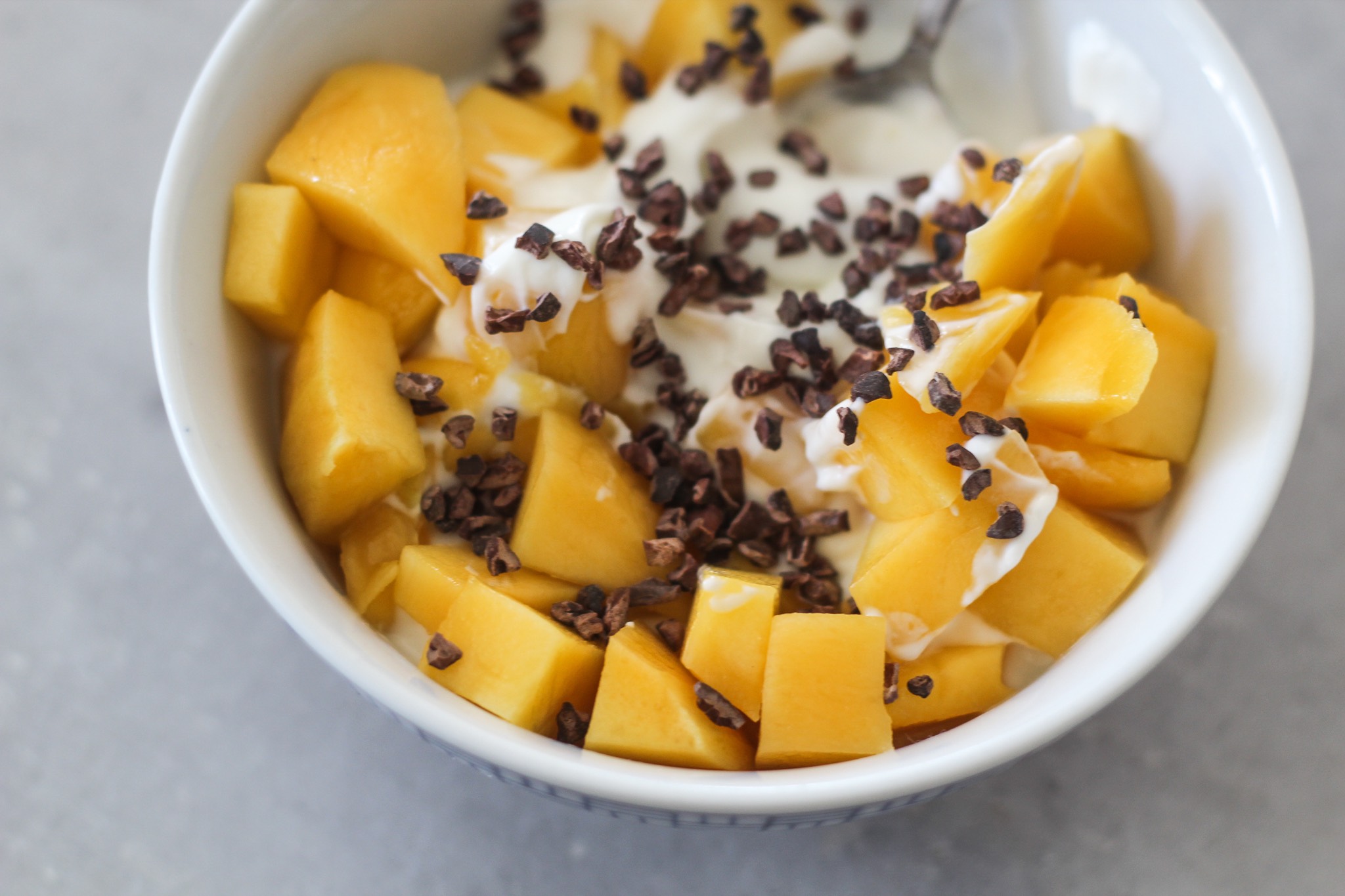 Met cacaonibs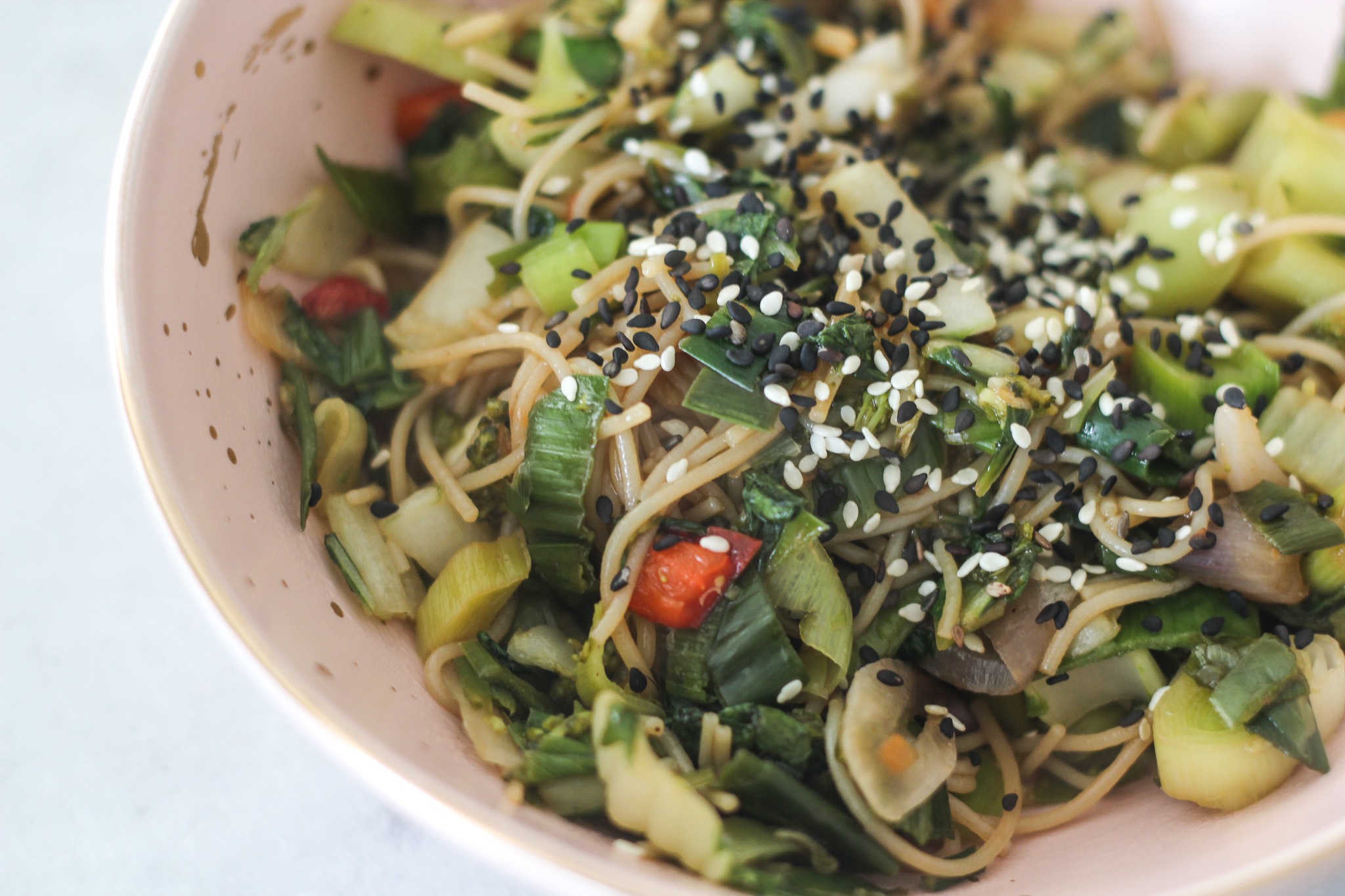 Zakje groentemix van de Marqt met soba noedels, tamari, honing en sesamzaadjes.
Een heerlijke snelle voedende hap om dit voedingsdagboek mee af te sluiten! Vragen? Laat het gerust weten in de comments! <3