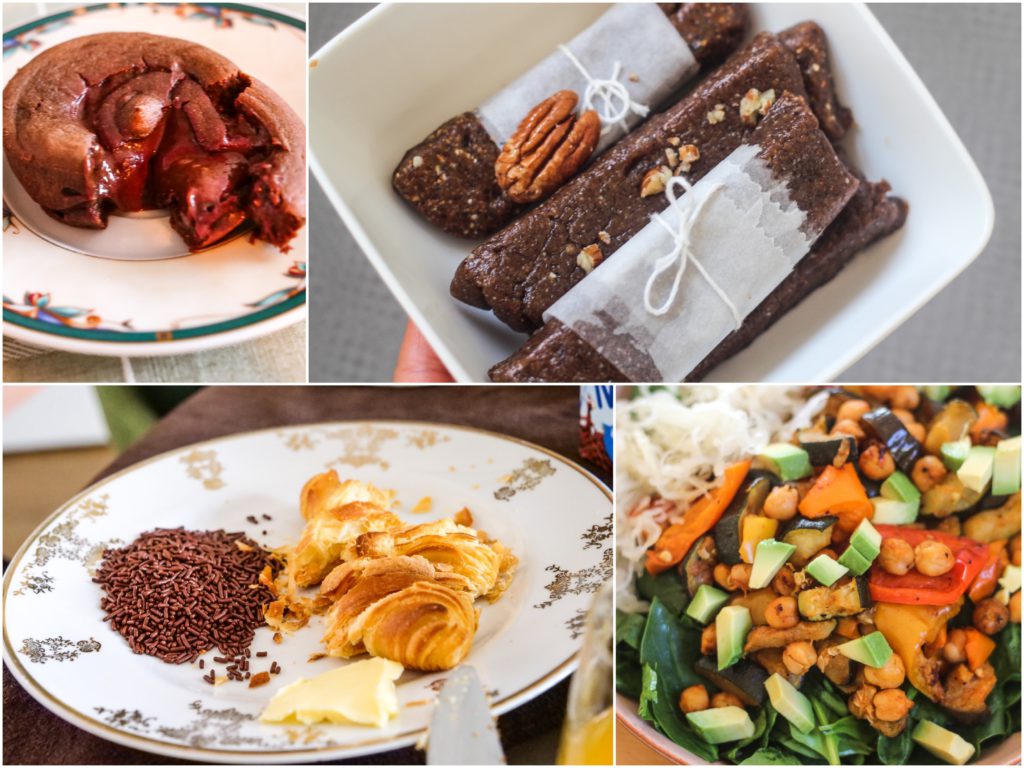 Tijd voor een nieuw en heerlijk voedingsdagboek! Binnenkort komt de verhuizing eraan en ik ben heel benieuwd hoe dat zich gaat uiten in de voedingsdagboeken haha. Maar voor nu hebben we nog lekkere en gezonde maaltijden die met zorg, tijd én alle tools zijn bereid. Als alles straks is ingepakt wordt dat een ander verhaal 😉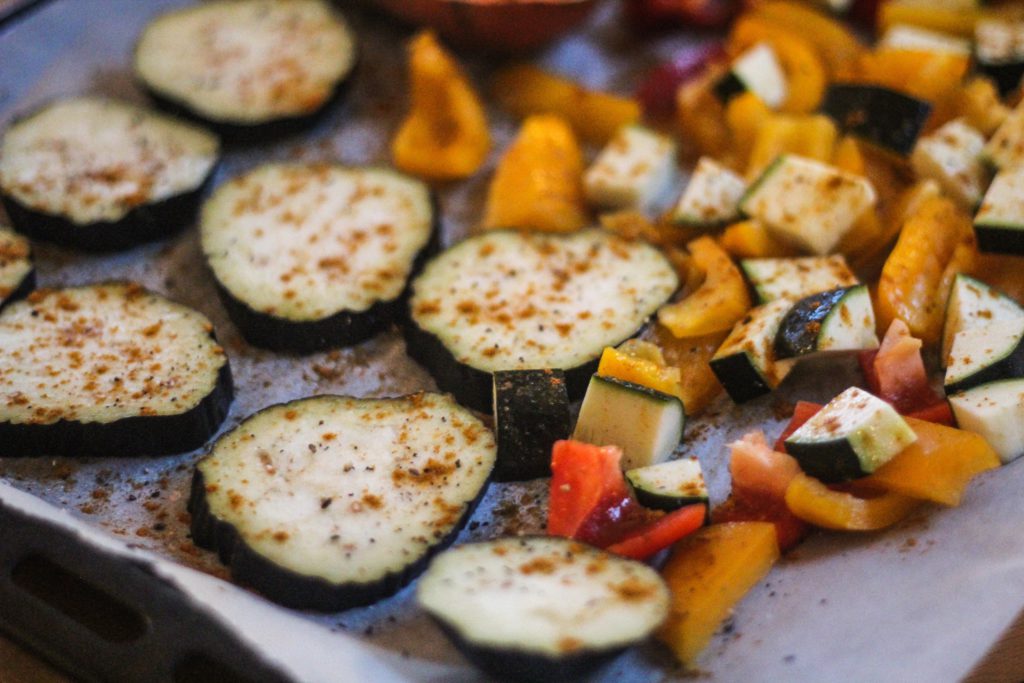 We beginnen met één van mijn lievelingsmanieren om groente zo snel en simpel mogelijk klaar te maken; in de oven! Beetje olie en kruiden eroverheen en dan voor 20 minuten in de voorverwarmde oven.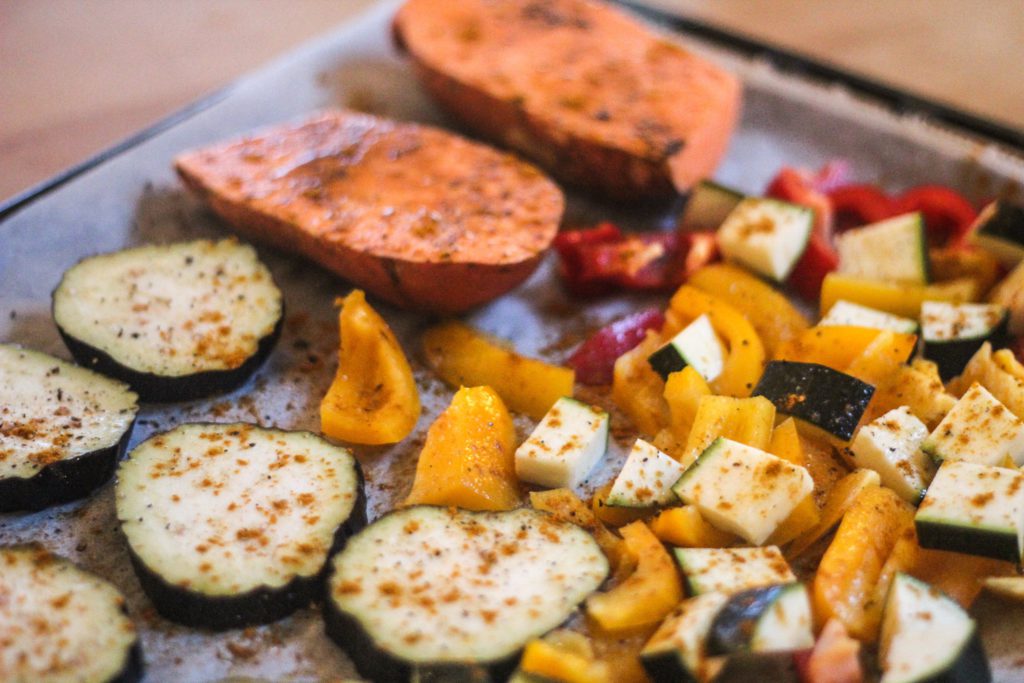 Ik heb er ook zoete aardappel bij gedaan zoals je ziet, deze heb ik gehalveerd. Het duurt best lang voordat deze gaar is ten opzichte van de rest. Om die reden plaats ik eerst de zoete aardappel voor 20 minuten in de oven en doe ik daarna de groente bij – waarna het nogmaals 20 minuten de oven in gaat.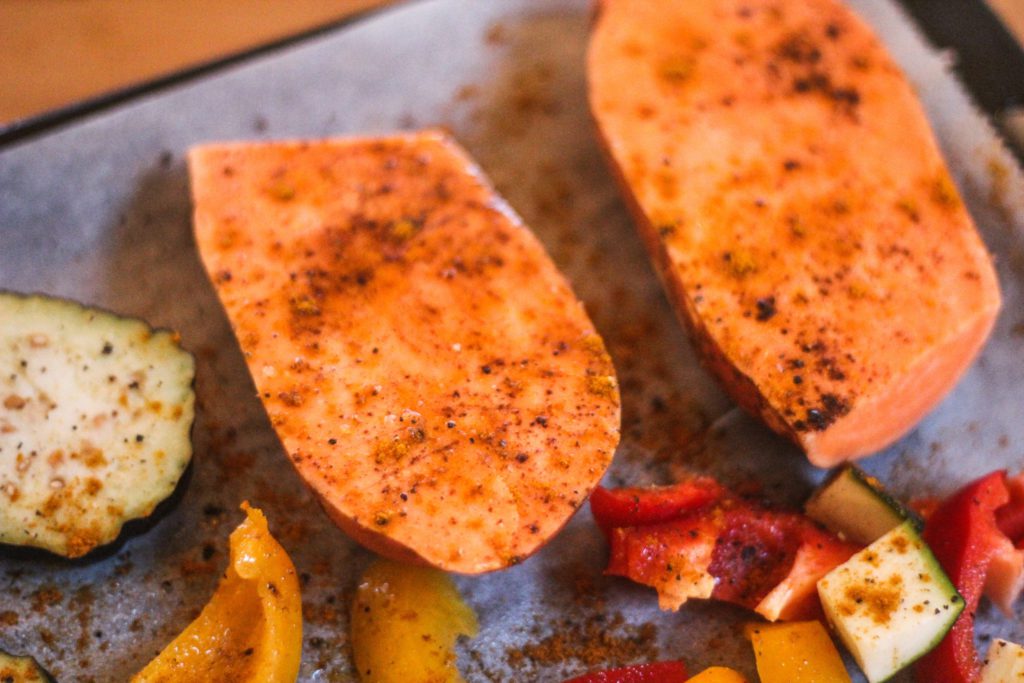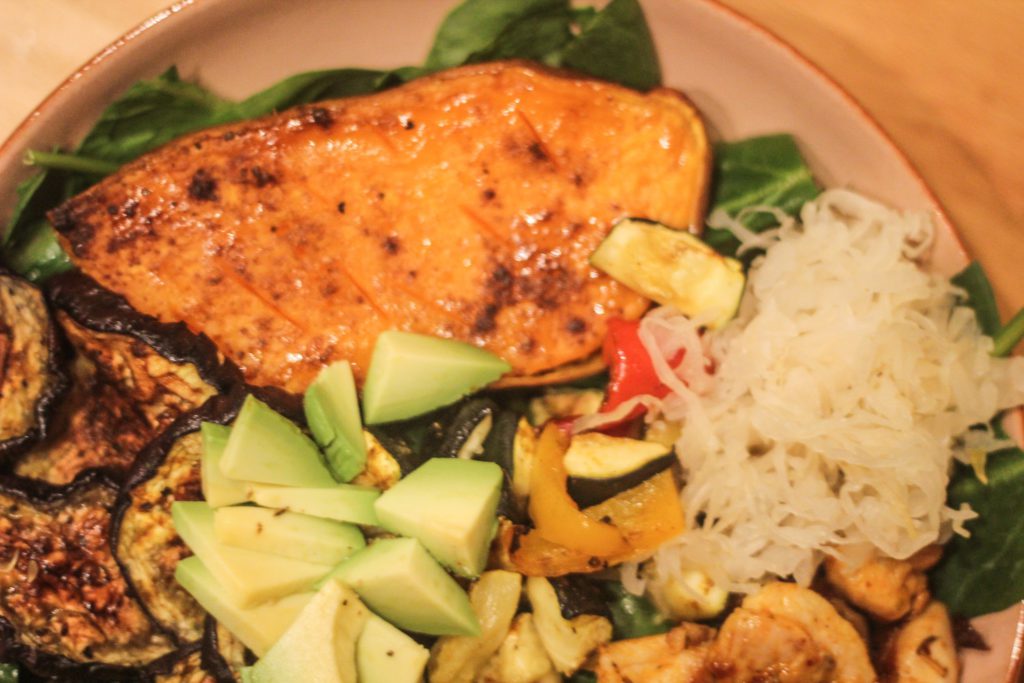 Het resultaat is een heerlijke zachte zoete aardappel! Op een bedje van spinazie met wat avocado, kip en zuurkool. Van alles wat dus!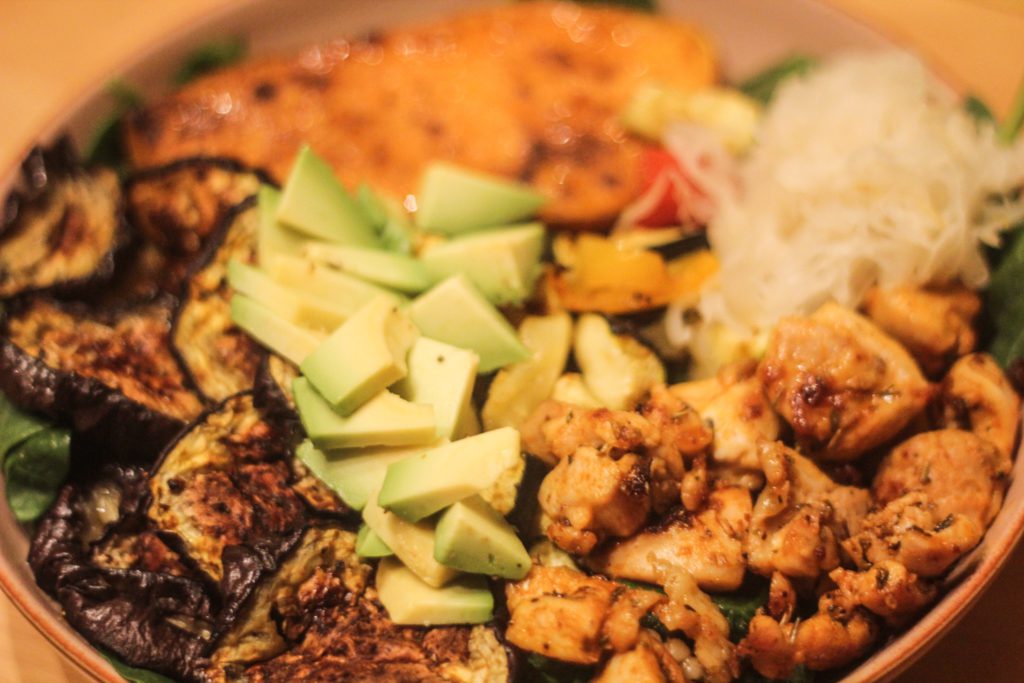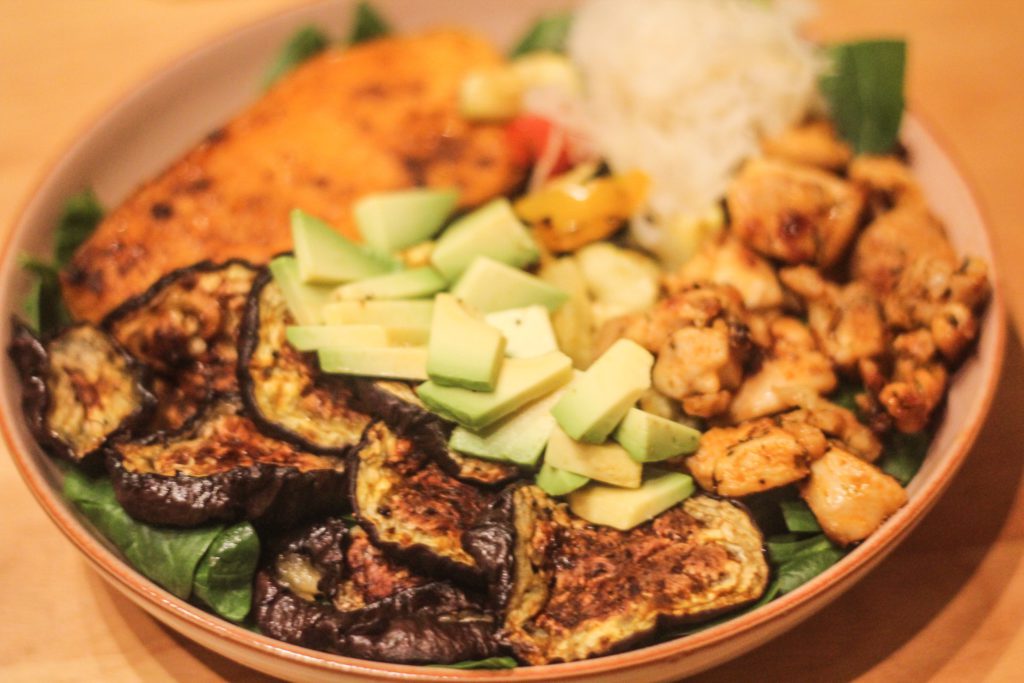 Hoe meer kleuren groente en fruit je eet – hoe meer verschillende voedingsstoffen je binnen krijgt.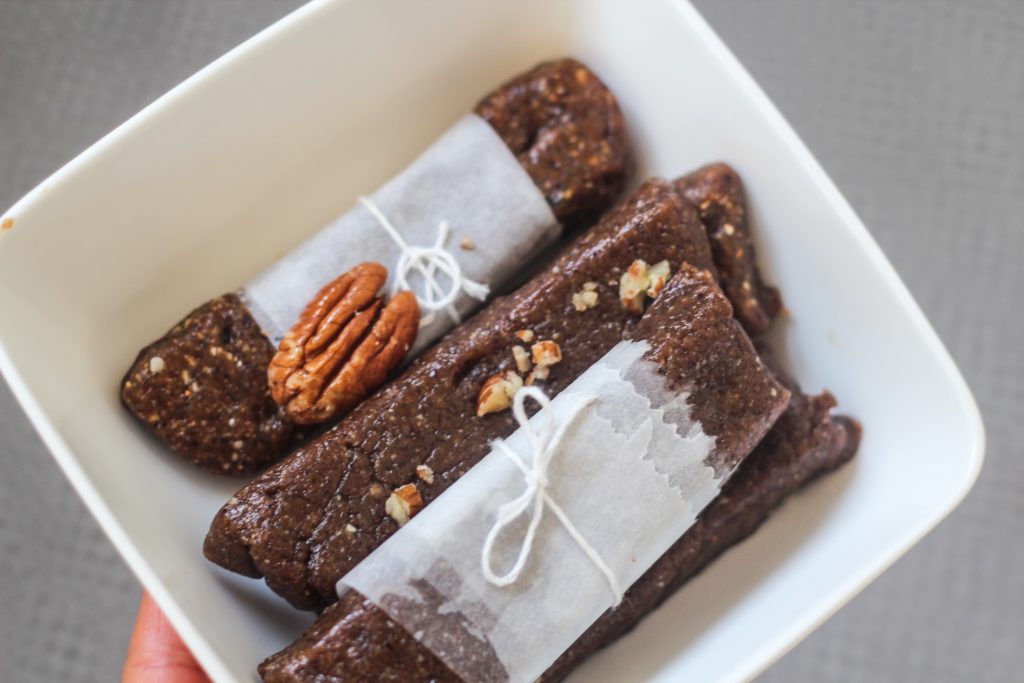 Dit zijn de Nakd repen die ik laatst voor een recept maakte, ik heb er een paar in de vriezer bewaard en de rest in de koelkast. Ze zijn inmiddels op maar ik maak ze zo weer! Zo lekker. Hier vind je het recept;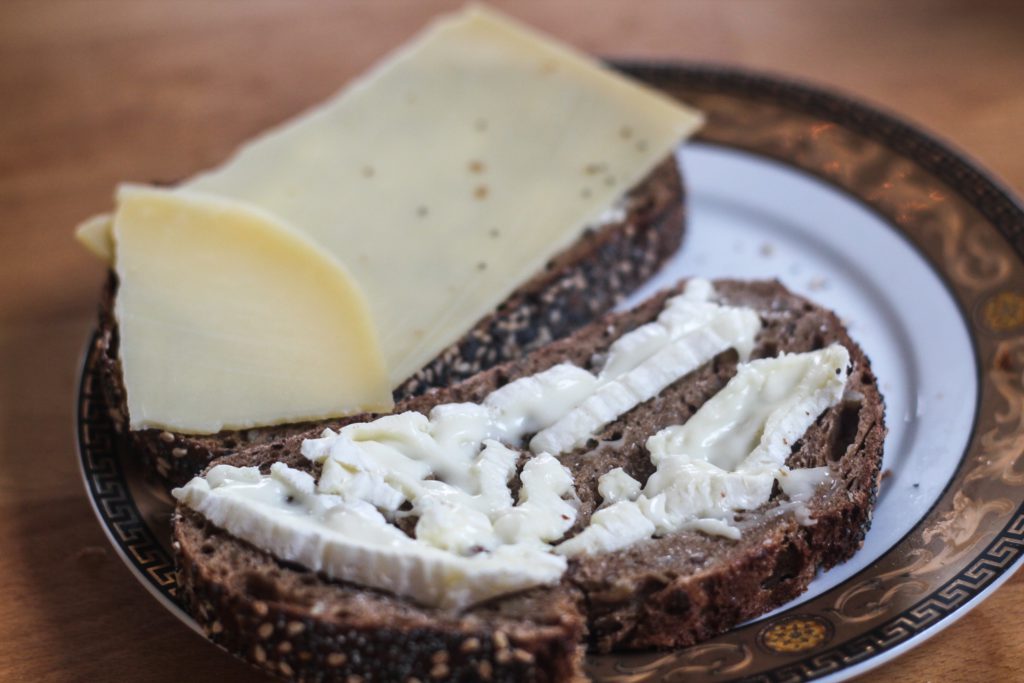 Ik had ontzettend veel zin in kaas de afgelopen tijd. Soms heb ik dat; gewoon een broodje met kaas. Ik geef er heel graag aan toe! Niets is verboden in mijn 'voedingswereld' 😉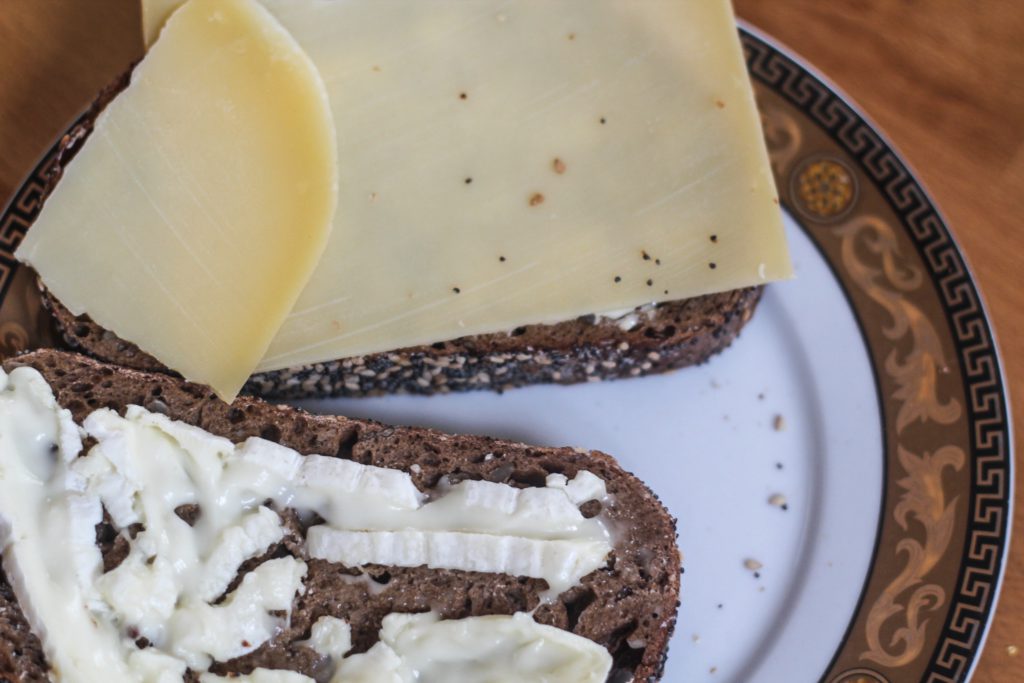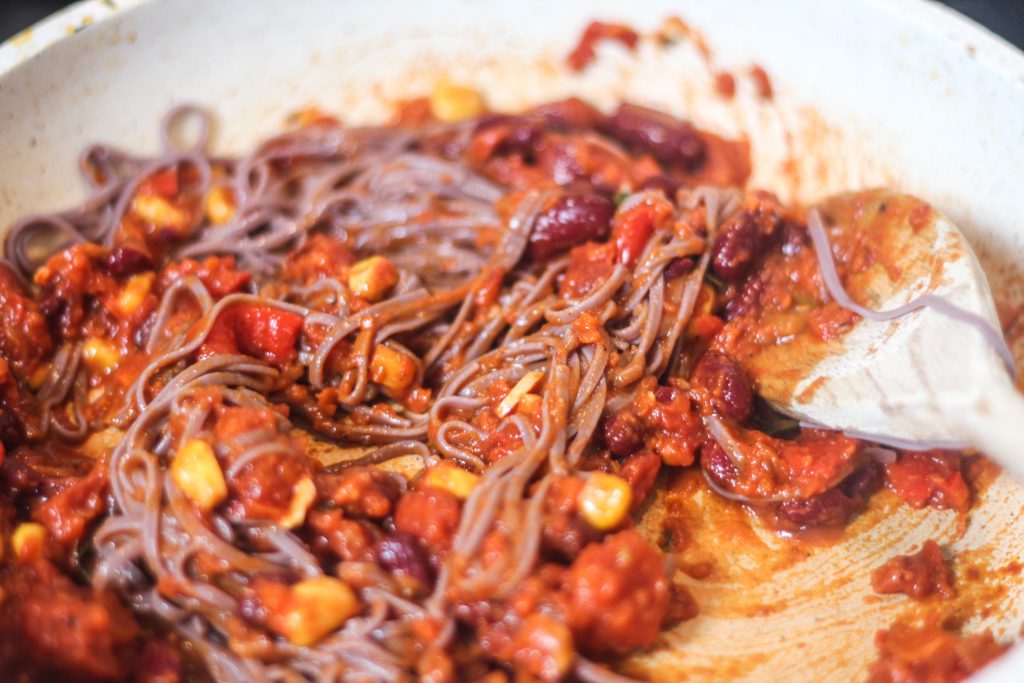 Dit ziet er te smeuïg uit, maar het was heerlijk. De chili van Boy gebruikt als saus voor een soba noodle gerecht.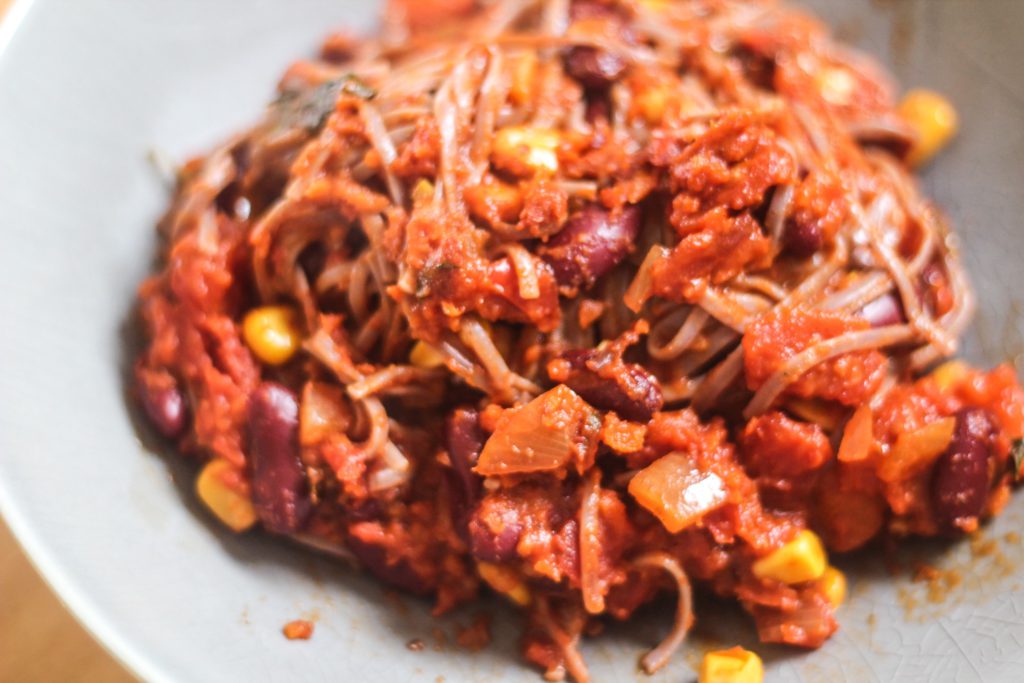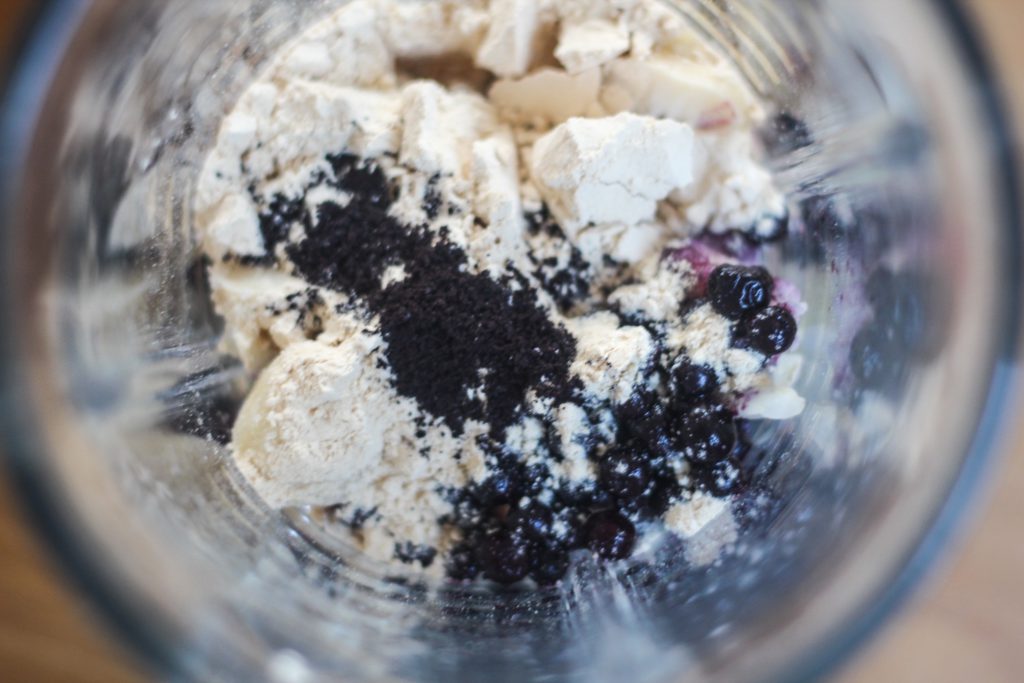 Smoothie in the making! Ik vergat alleen wel een foto te maken toen de smoothie klaar was.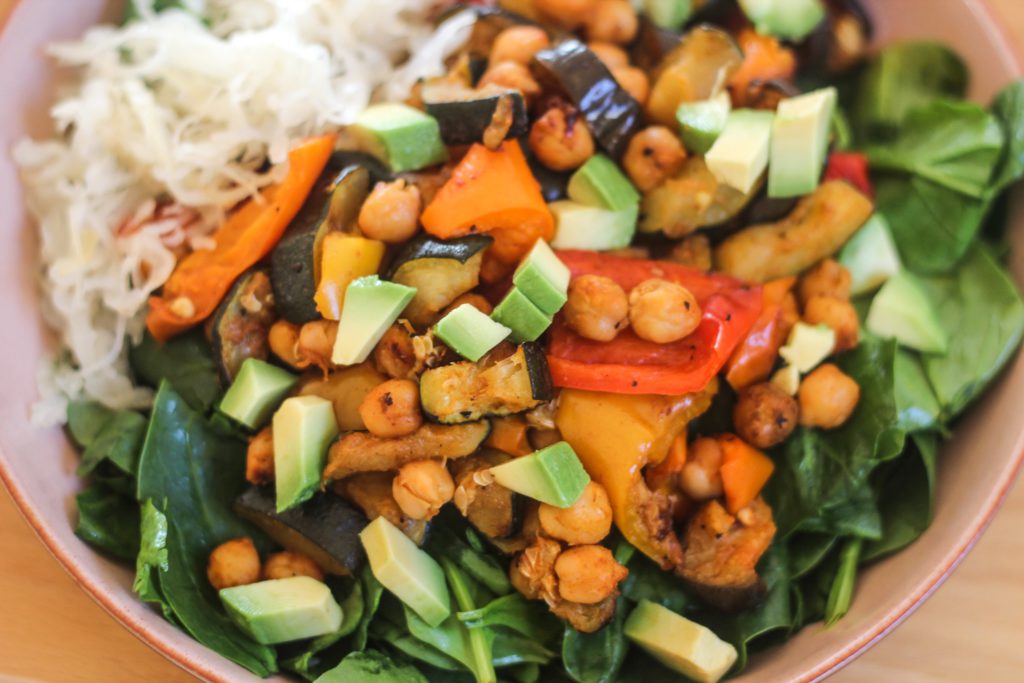 Salade met spinazie, groente uit de oven, kikkererwten, avocado en zuurkool ernaast.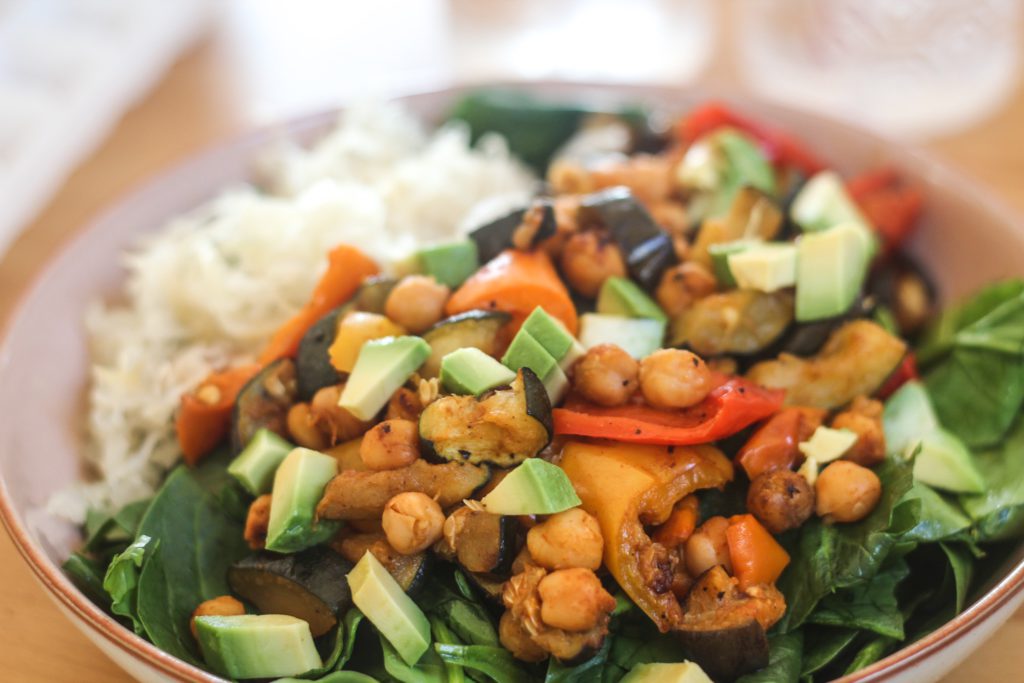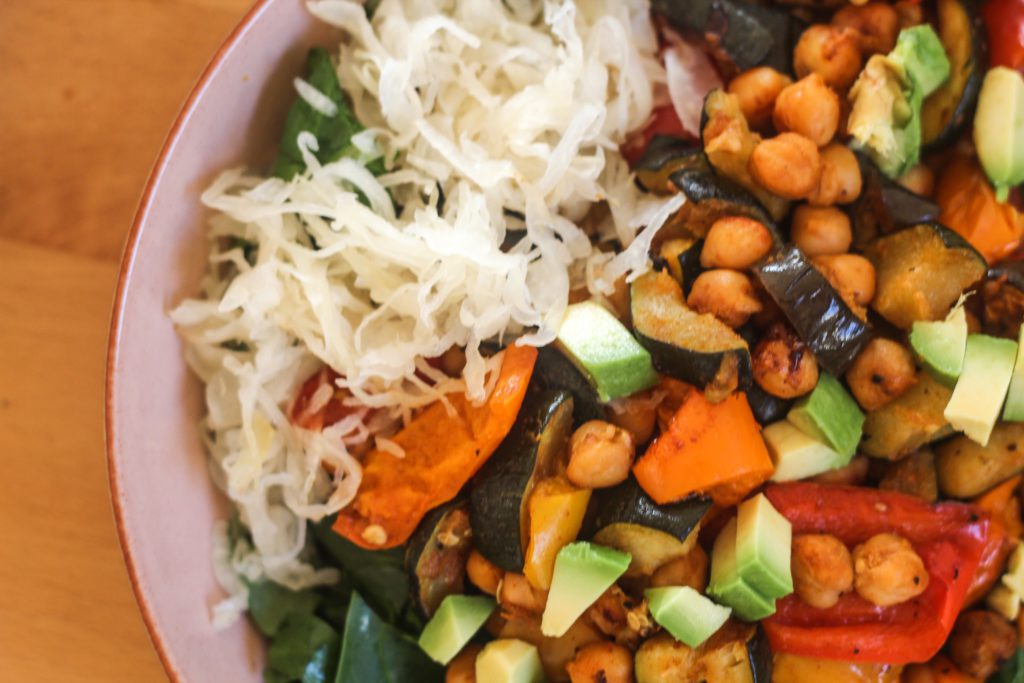 Gefermenteerd voedsel, zoals zuurkool, is ontzettend goed voor mijn darmen – daarom probeer ik er rekening mee te houden dat ik regelmatig gefermenteerd voedsel eet.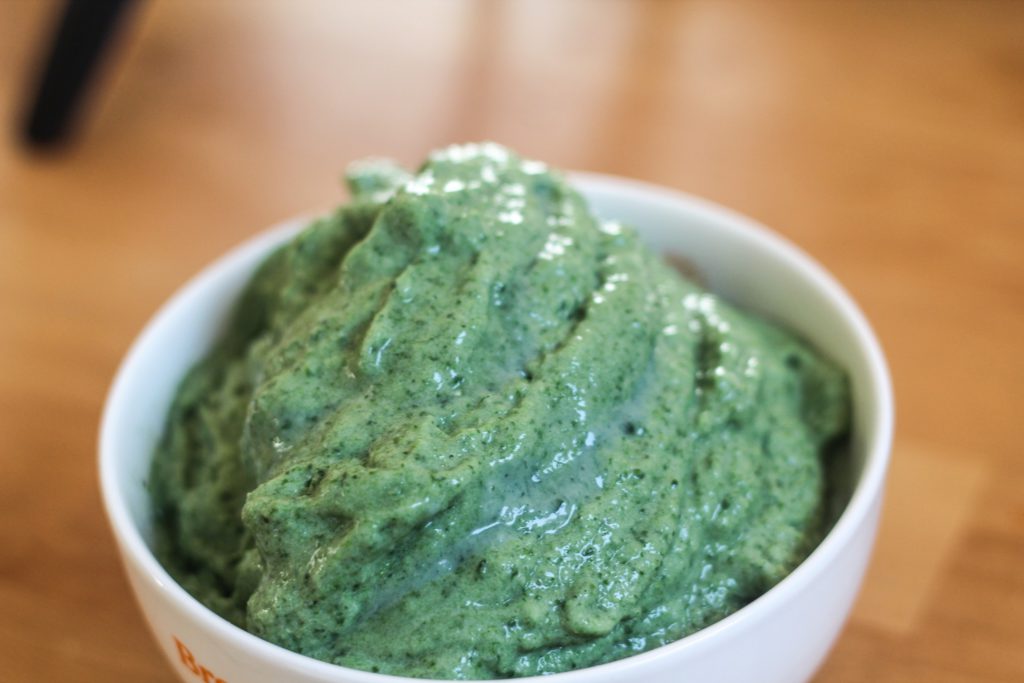 Een groene smoothiebowl met spirulina, diepvriesspinazie, banaan uit de vriezer en amandelmelk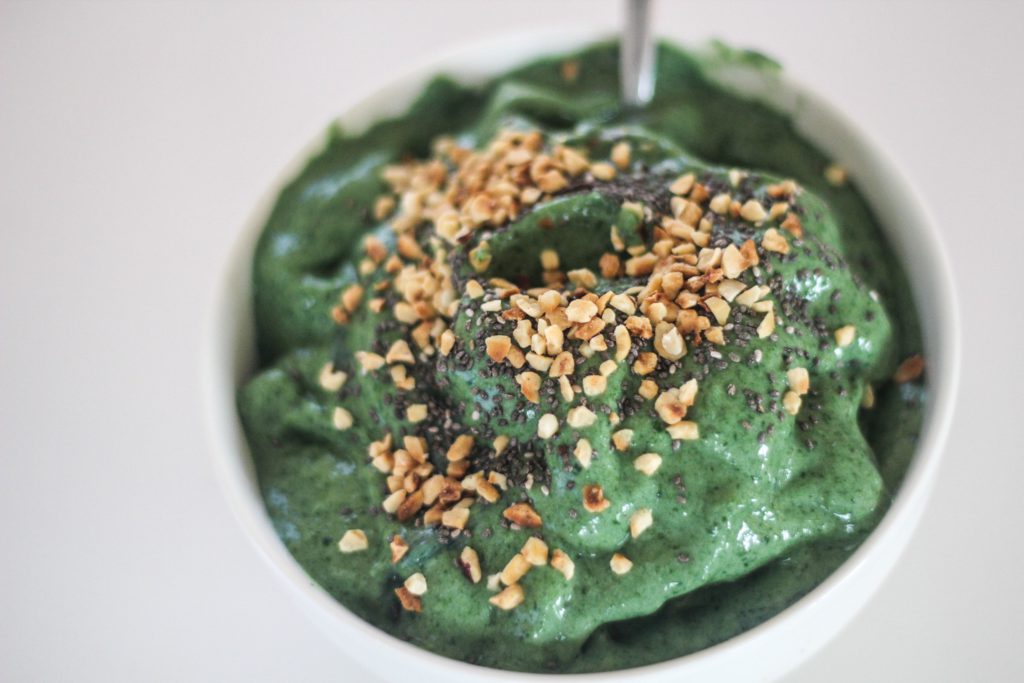 Getopt met gehakte hazelnoten en chiazaad.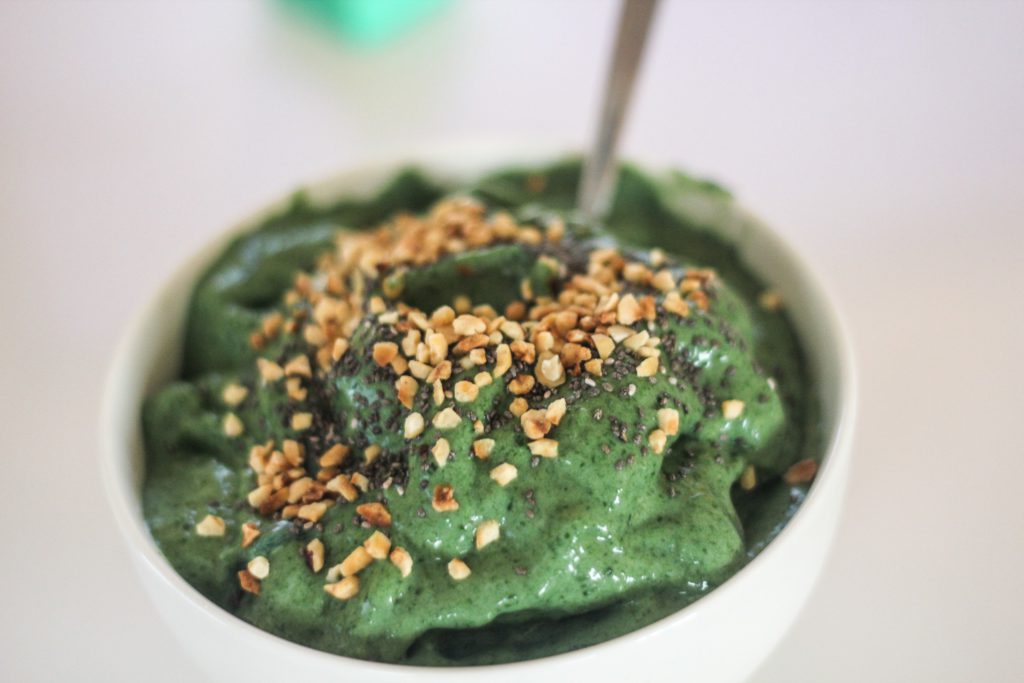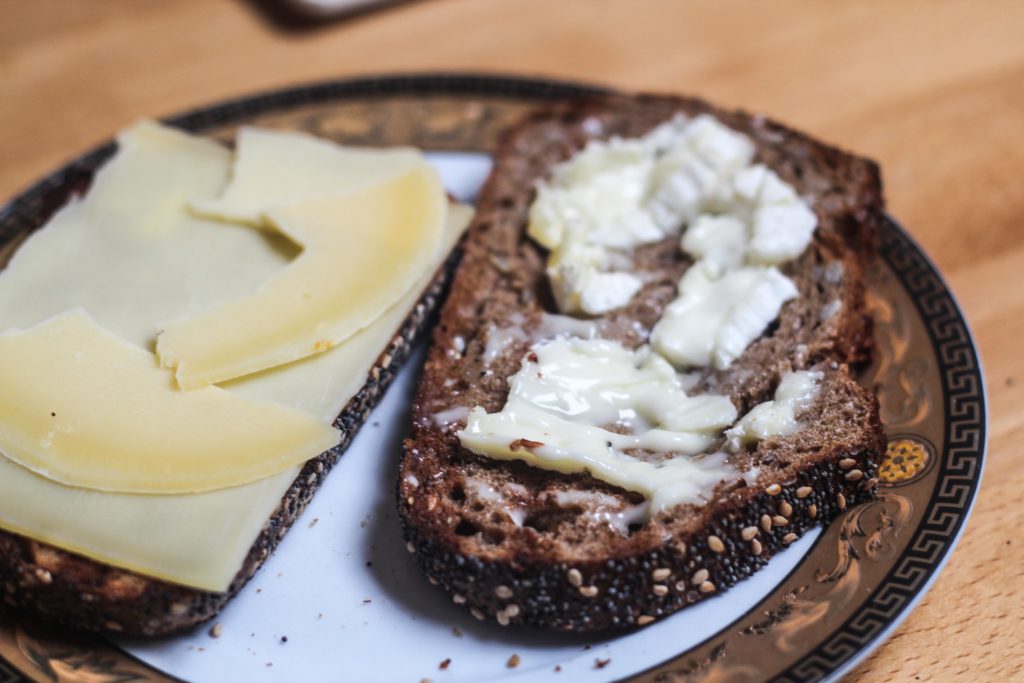 Daar gaan we weer. Ik ben niet heel creatief met de plakjes kaas he 😉 haha.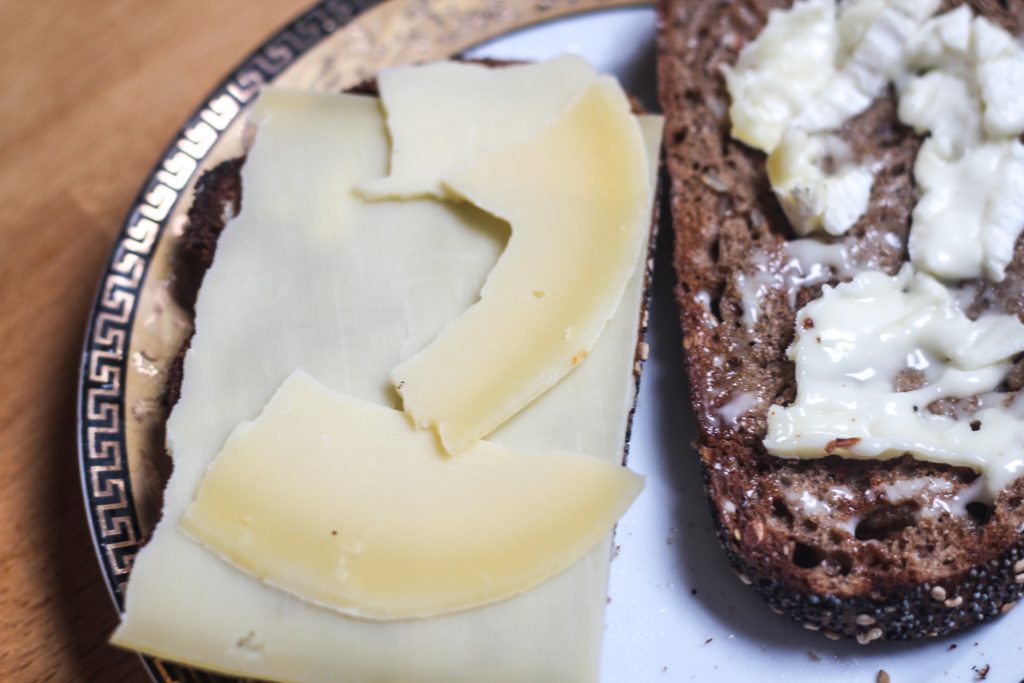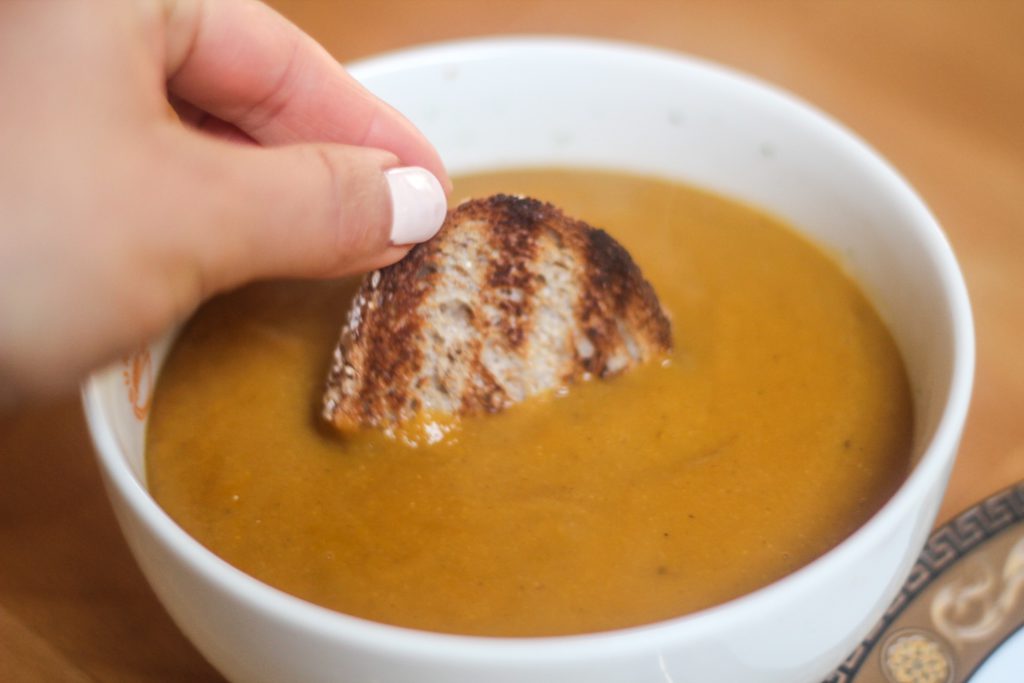 Het was een paar dagen wat regenachtig weer en dan krijg ik meteen zin in mijn heerlijke wortel en linzen soep! Hier vind je het recept!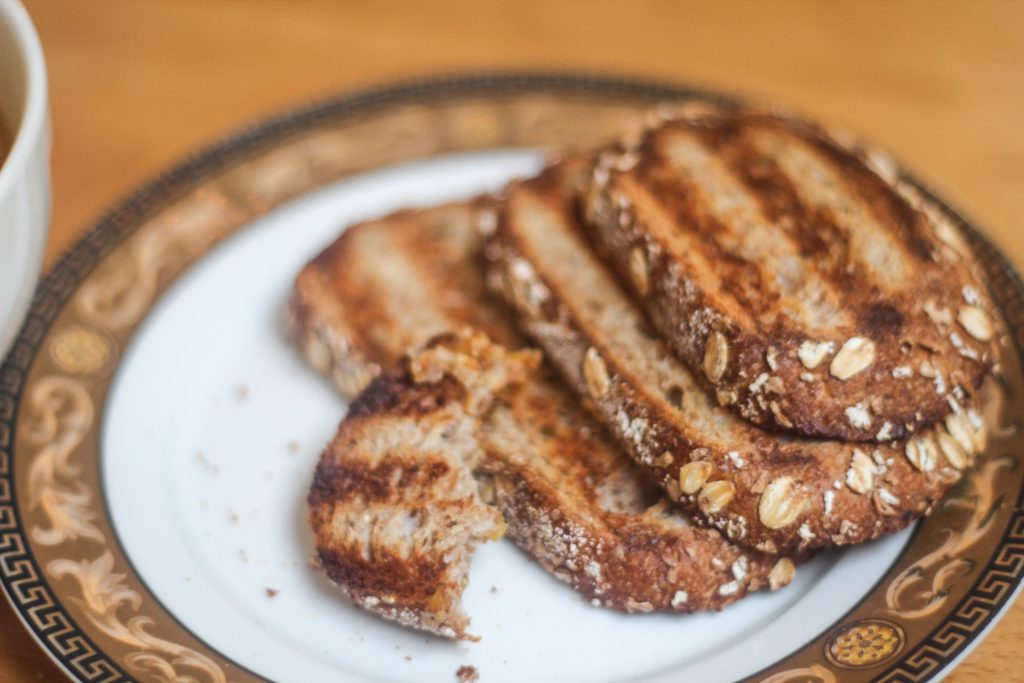 Met de laatste restjes brood, even geroosterd.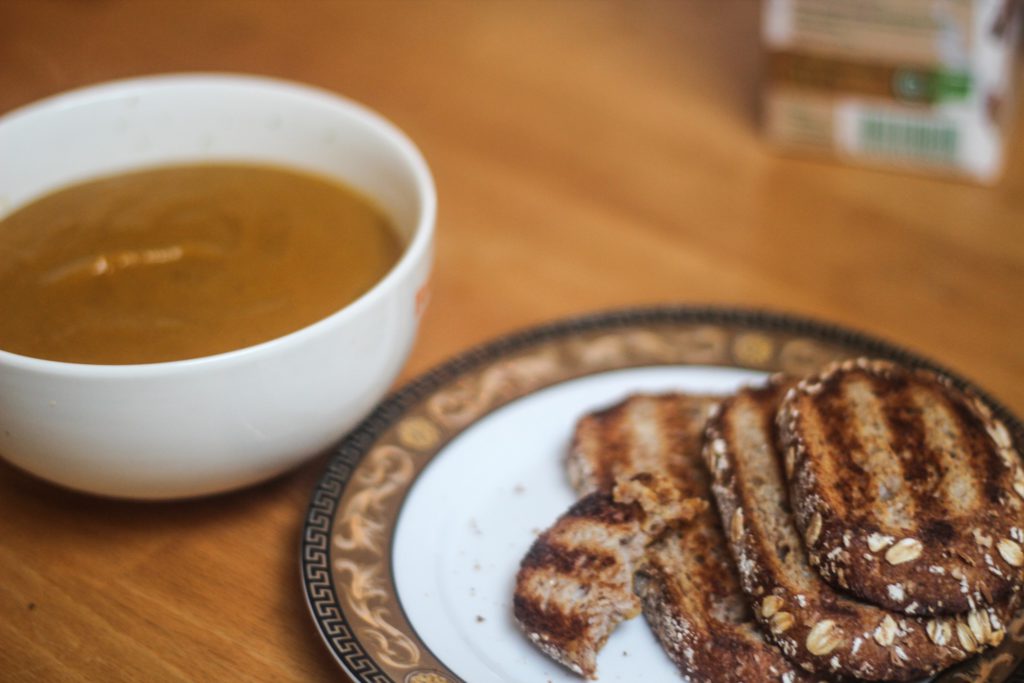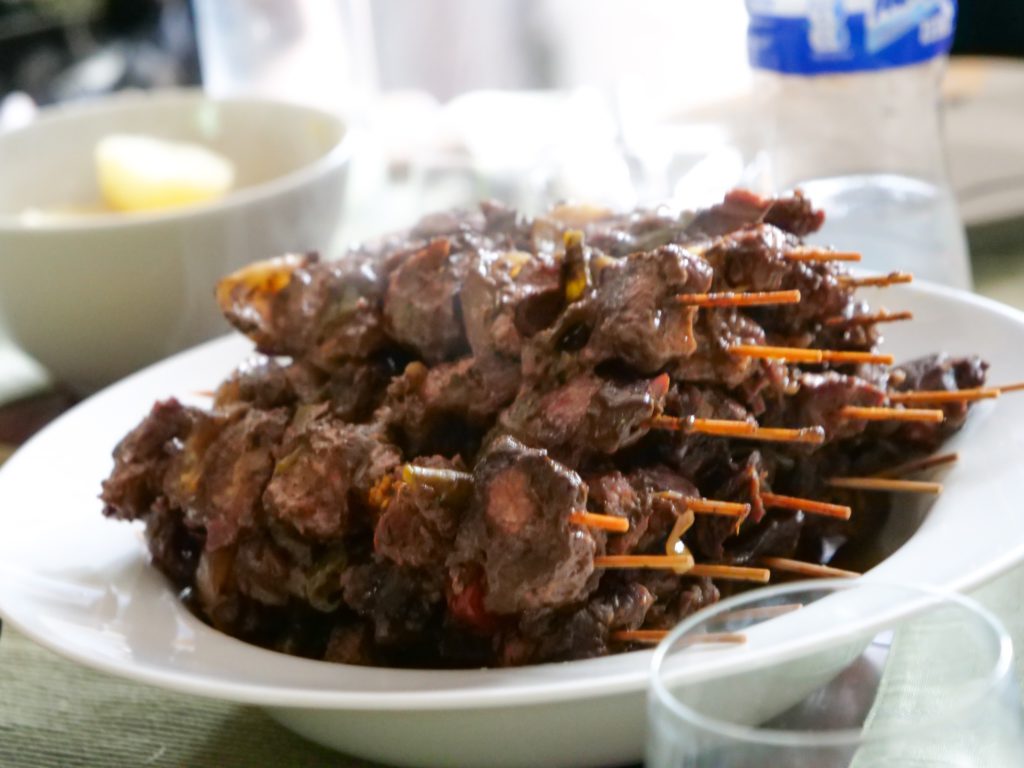 Met Pasen hebben we zo ontzettend lekker (Iraans) gegeten bij mijn moeder! Dit noemen Kebab Chobi wat letterlijk betekent; barbecue op een stok.  Het is met biefstukvlees en het is zo lekker! Natuurlijk ook omdat mijn moeder een geweldige kok is.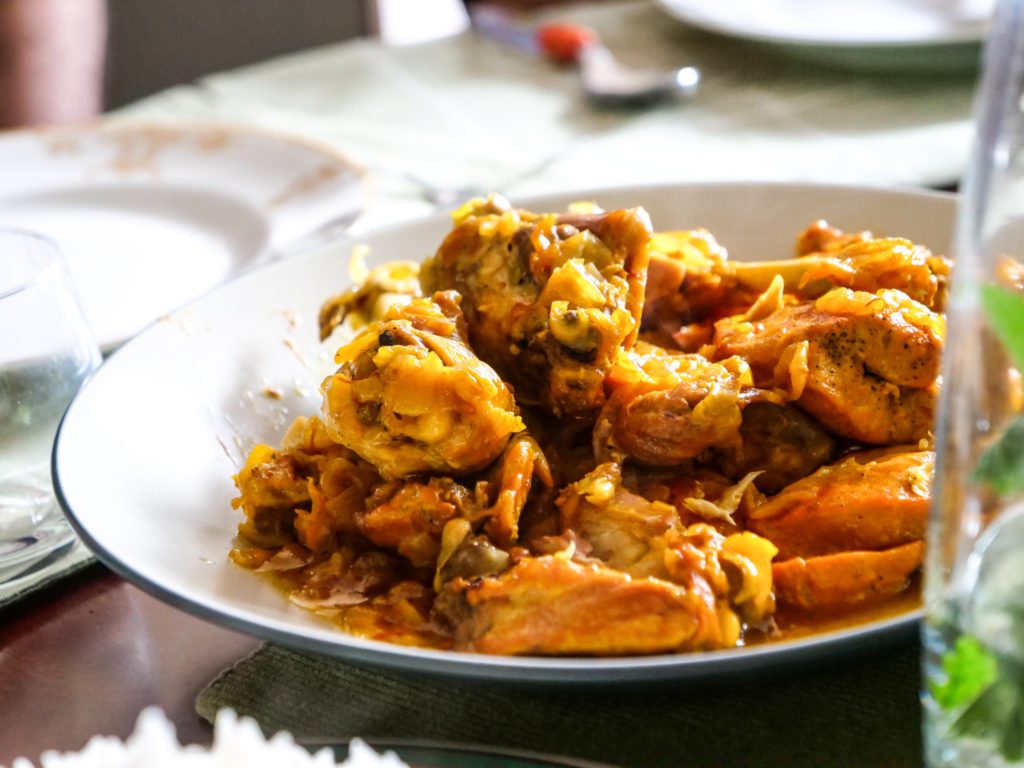 En één van mijn lievelingsgerechten; kip met saffraan, hier heb ik zelfs een recept van op mijn site! Hier kun je het vinden;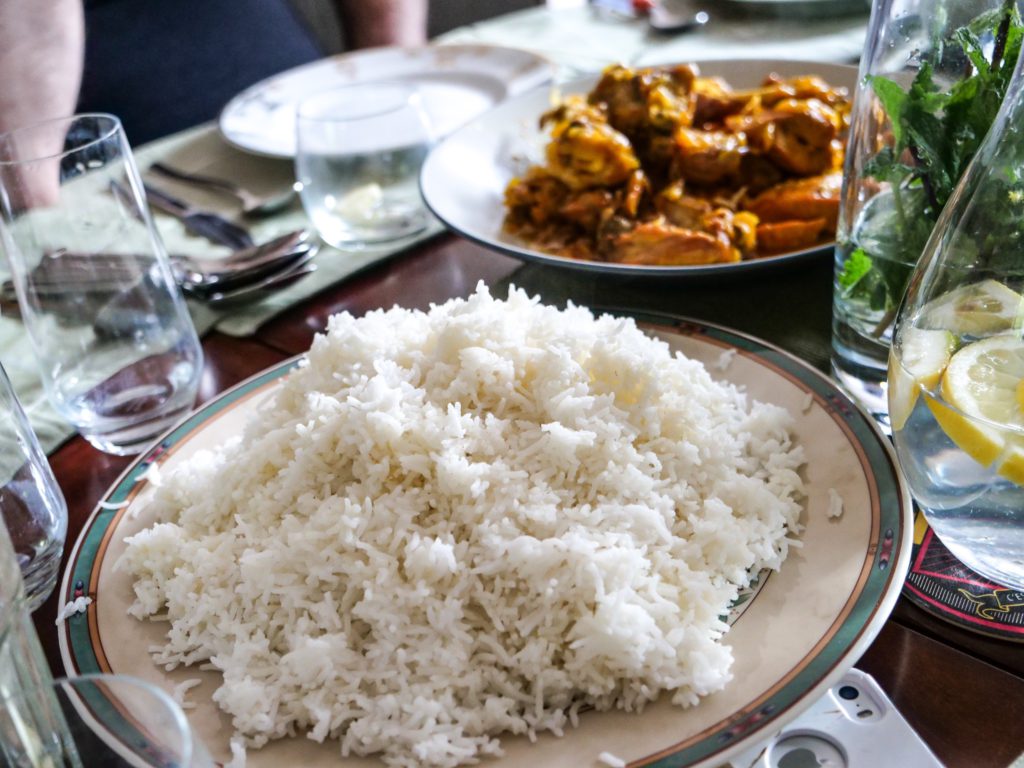 Natuurlijk gaat dat gepaard met flink wat rijst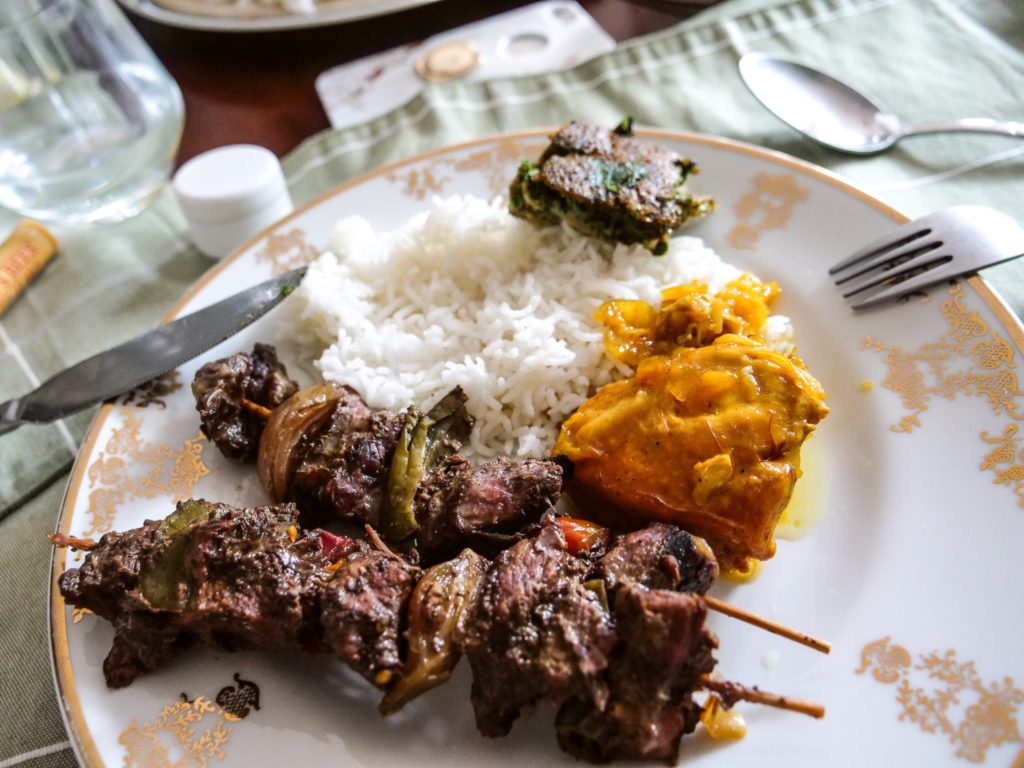 Jummie!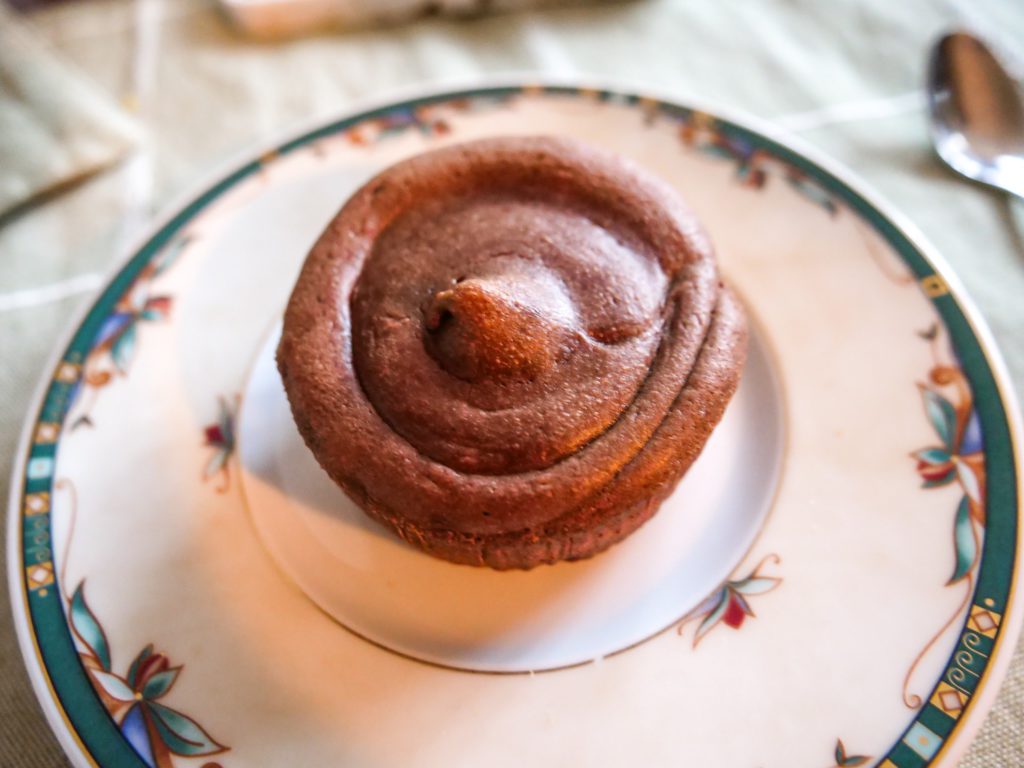 Het toetje was een chocoladefondant.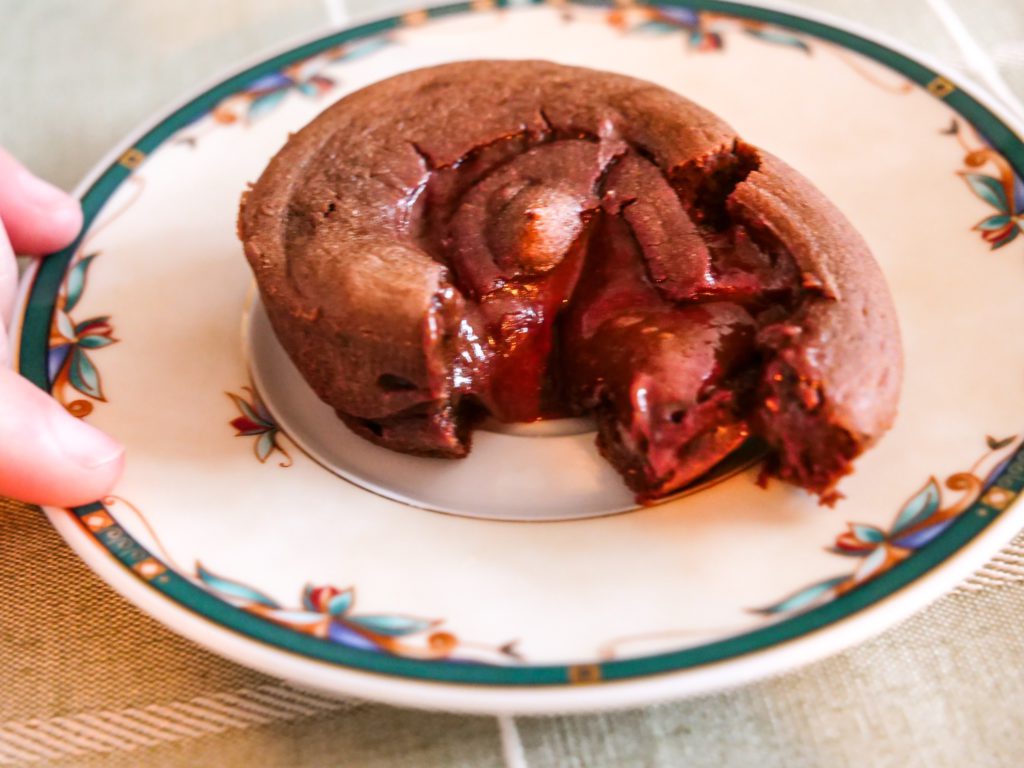 Zo lekker, zo machtig en zo vullend! Het was een heerlijke Pasen.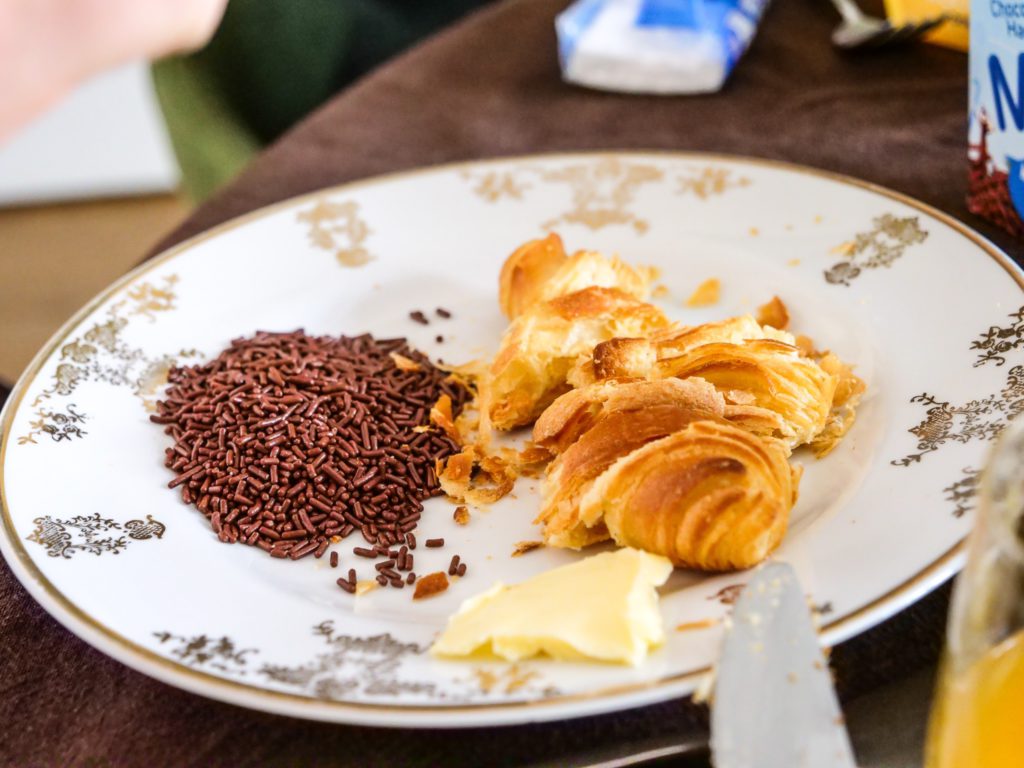 De volgende ochtend aan het ontbijt, Boy is helemaal voorzien met zijn lievelingsingrediënten; hagelslag, croissants en boter. Een tijdje geleden hebben we samen een video opgenomen waarin ik de hele dag precies eet wat Boy ook eet, ik werd er niet goed van! Mocht je hem hebben gemist, hier kun je hem terugzien;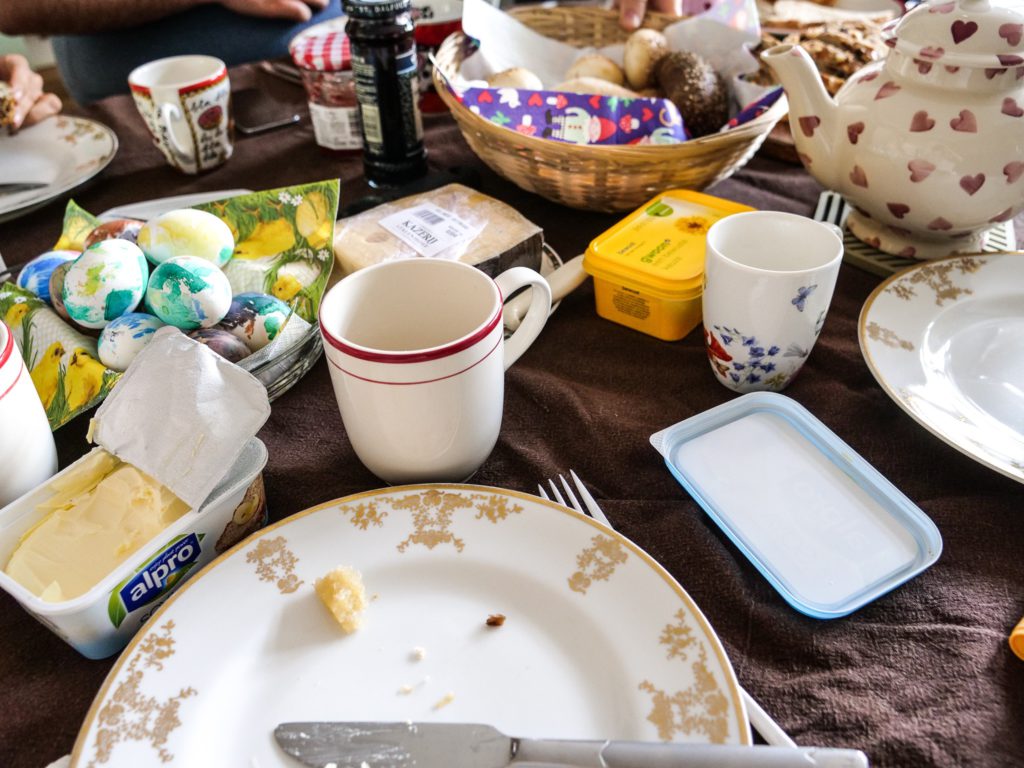 Ik had net een stukje paasstol op (ik haal het amandelspijs eruit, dat vind ik niet zo lekker) en zat rond te kijken wat mijn volgende bemachtiging ging worden 😉 Zoveel lekkers!
Ik hoop dat jullie hebben genoten van dit voedingsdagboek!
Bewaar, Like, Tweet of Pin!