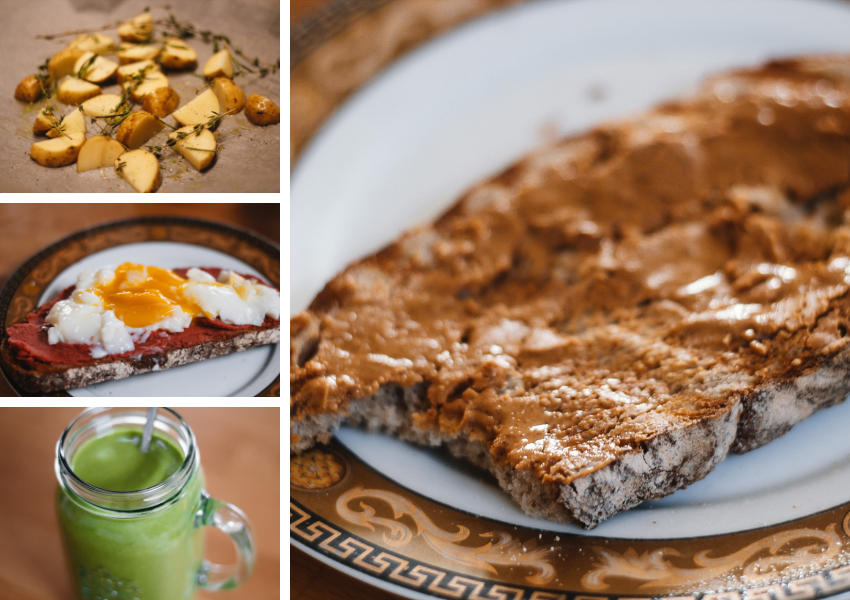 Voedingsdagboektijd! Ik moet zeggen, de switch naar 'gezonder voedsel voor mijn lijf' komt er langzamerhand, na die maand in Amerika. Een paar jaar geleden zou ik nooit dit geduld hebben gehad en was ik los geslagen met bizarre eetschema's, workouts die niet goed voelden gevolgd door eetbuien.
Maar ik heb mezelf meer dan een maand rustig toegesproken en de veranderingen langzaam laten maken. De eerste paar weken na Amerika had ik eigenlijk meteen 'gezond willen eten' om het geheel weer in balans te brengen, maar het enige wat ik wilde was brood, brood, brood en vooral met veel kaas.
Dus dat heb ik gedaan, tot ik de drang er niet meer naar had. Blijkbaar was het voor een reden, had ik het nodig of wat dan ook. Als ik mezelf dat had verboden, dan bleef het nog stééds een lading hebben en zou ik het gevoel hebben dat het niet mocht.
Ik besloot dat het mocht (zoals ik al een aantal jaren doe met álles), ik at het, het was lekker en toen was ik er klaar mee. En uit eigen ervaring is dat precies het proces dat zich keer op keer herhaalt bij een gezonde mindset omtrent eten – als ik het kan leren dan kan jij dat ook.
Zo, genoeg getypt, op naar de foto's van mijn voedingsdagboek!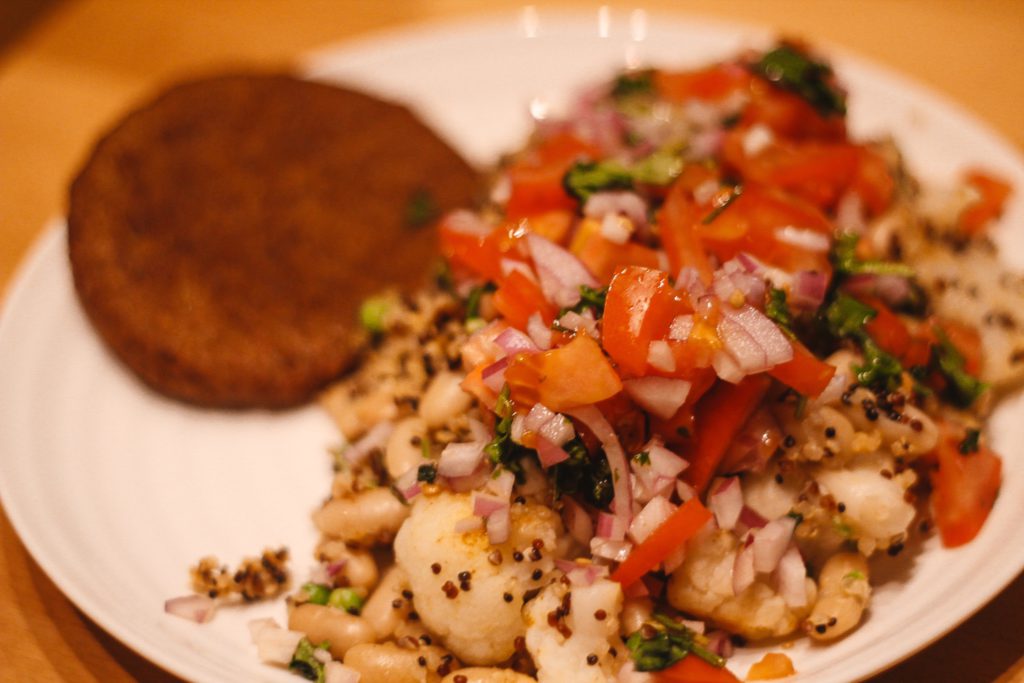 Een vegetarische burger met een mix van bloemkool, bonen en quinoa getopt met een frisse salsa.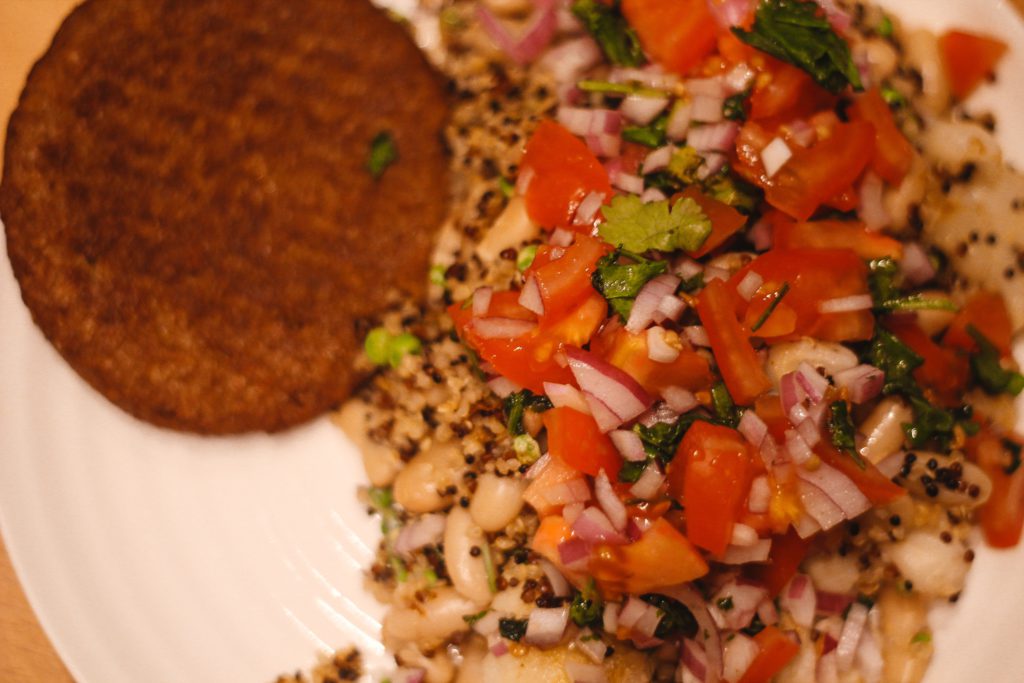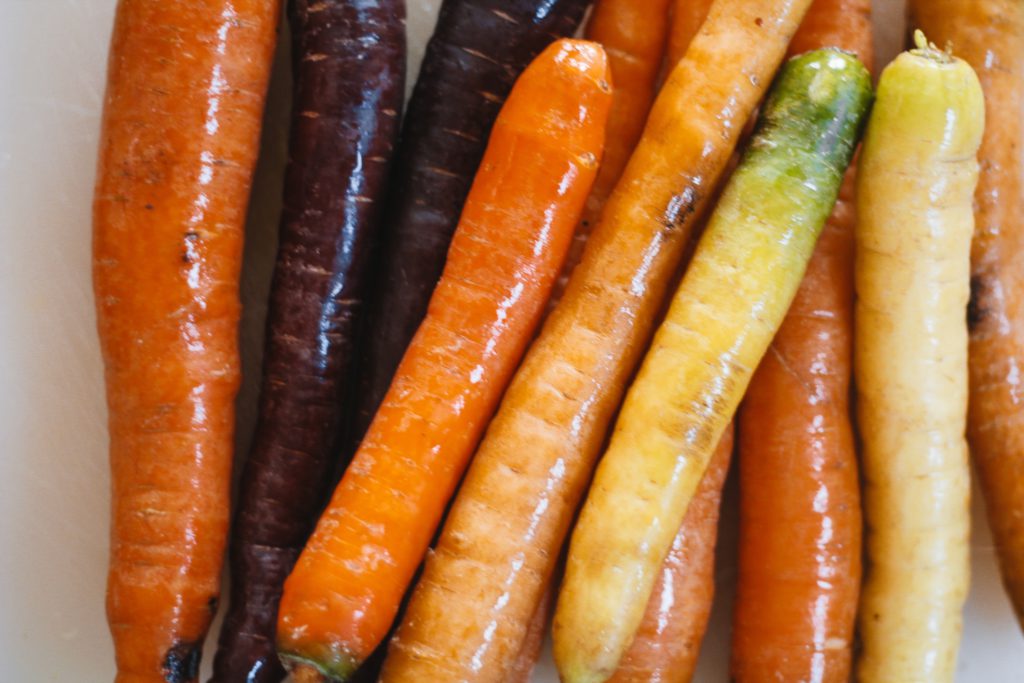 Heerlijke kleurrijke wortels!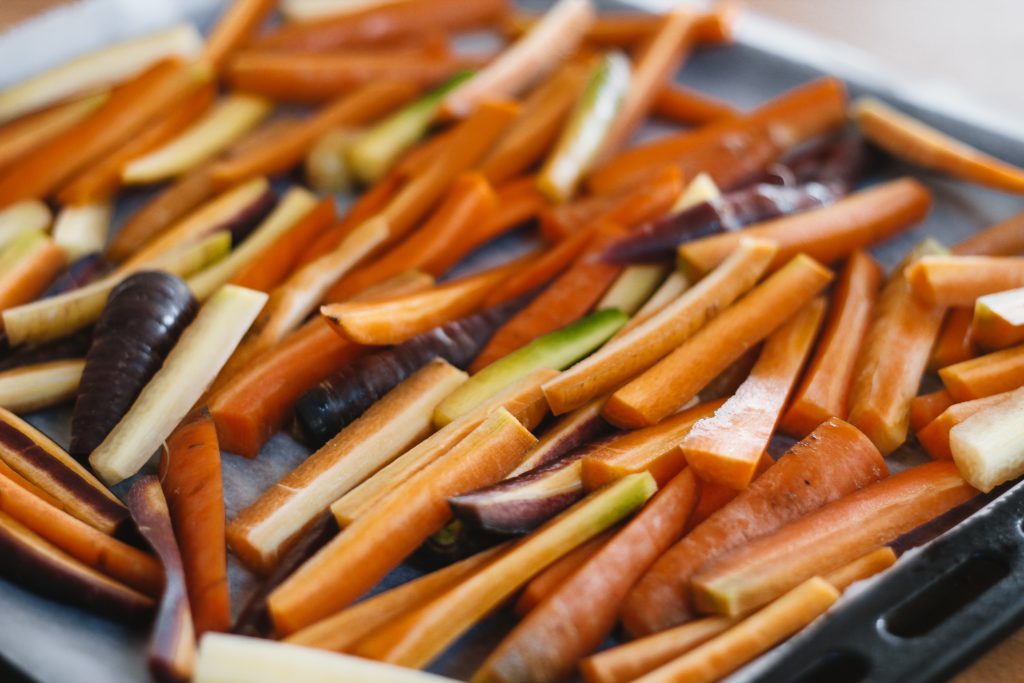 Deze gaan allemaal de oven in waarna ik ze in een bakje in de koelkast bewaar en aan andere gerechtjes kan toevoegen.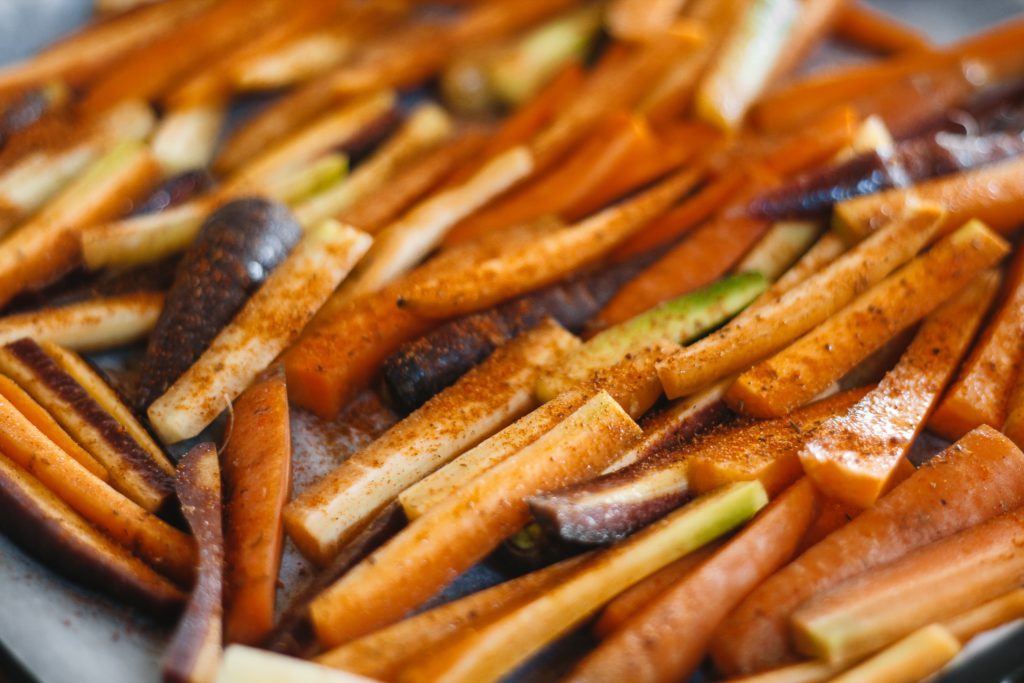 Cajun kruiden, peper, zout en knoflookpoeder.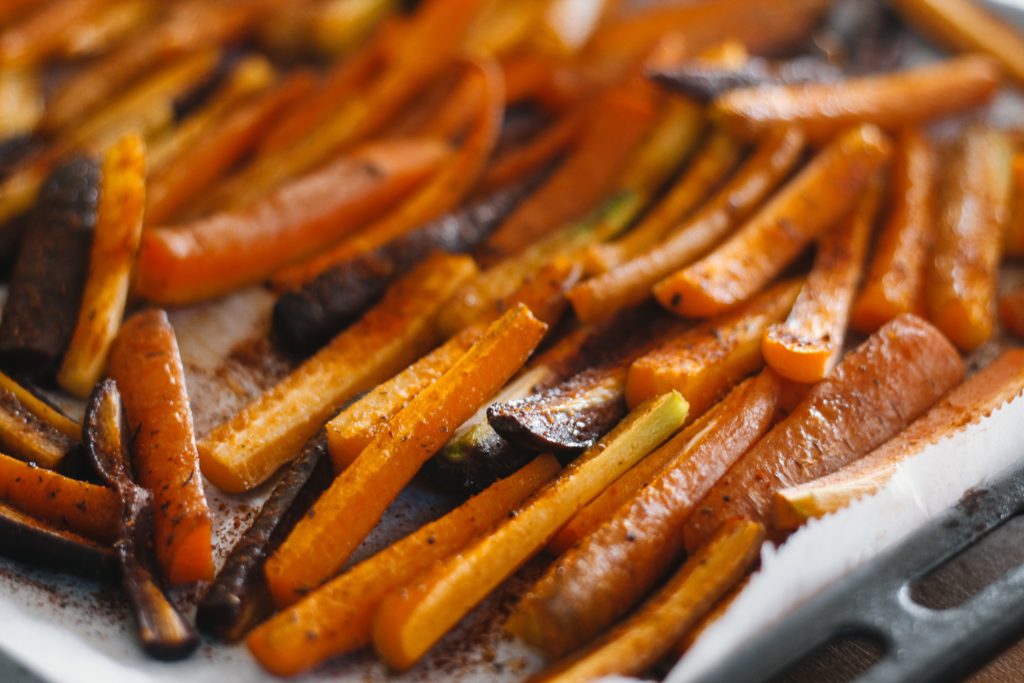 Jum!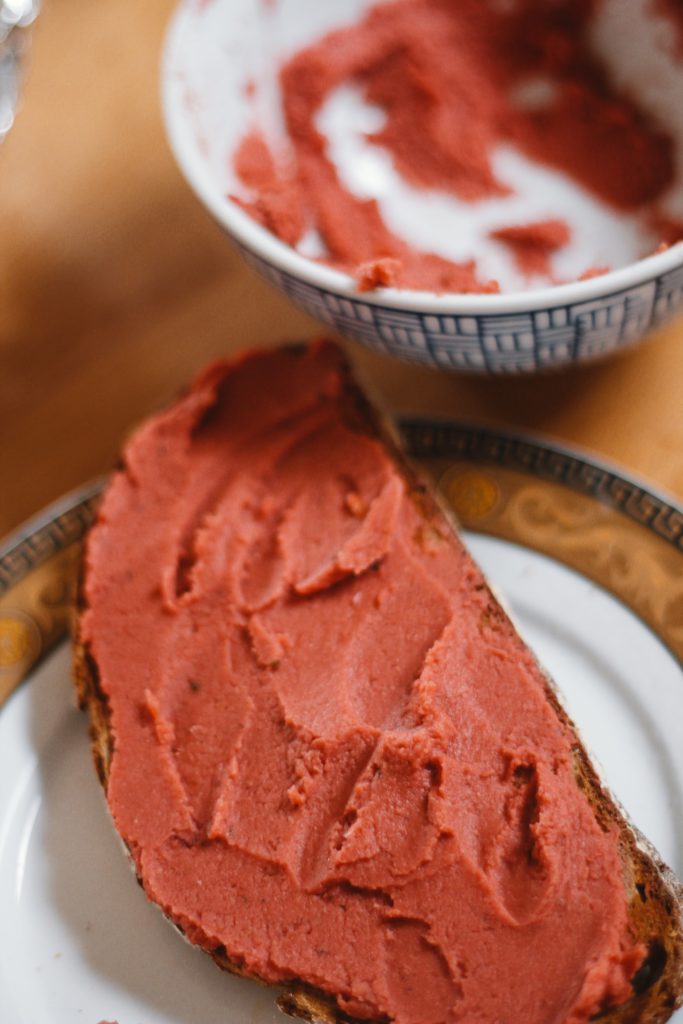 Zelfgemaakte rode bieten hummus! Deze keer was de kleur niet zo fel als bij het recept dat ik laatst postte, maar nog steeds heerlijk! Hier vind je het recept terug!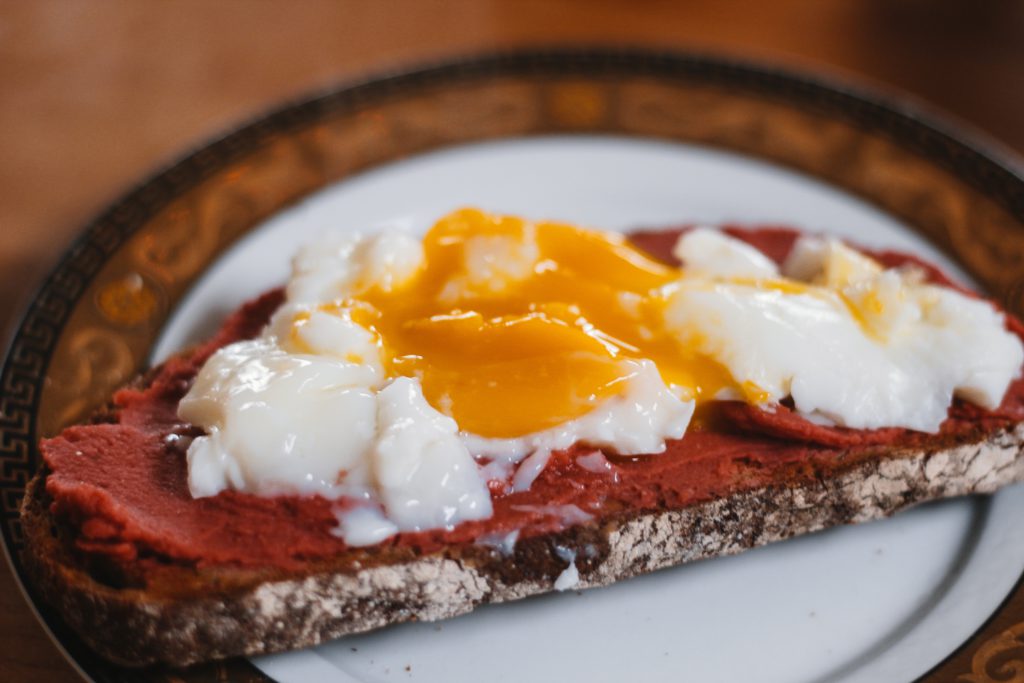 Ohh, dit was zó hemels. Broodje geroosterde bieten hummus met een gekookt ei.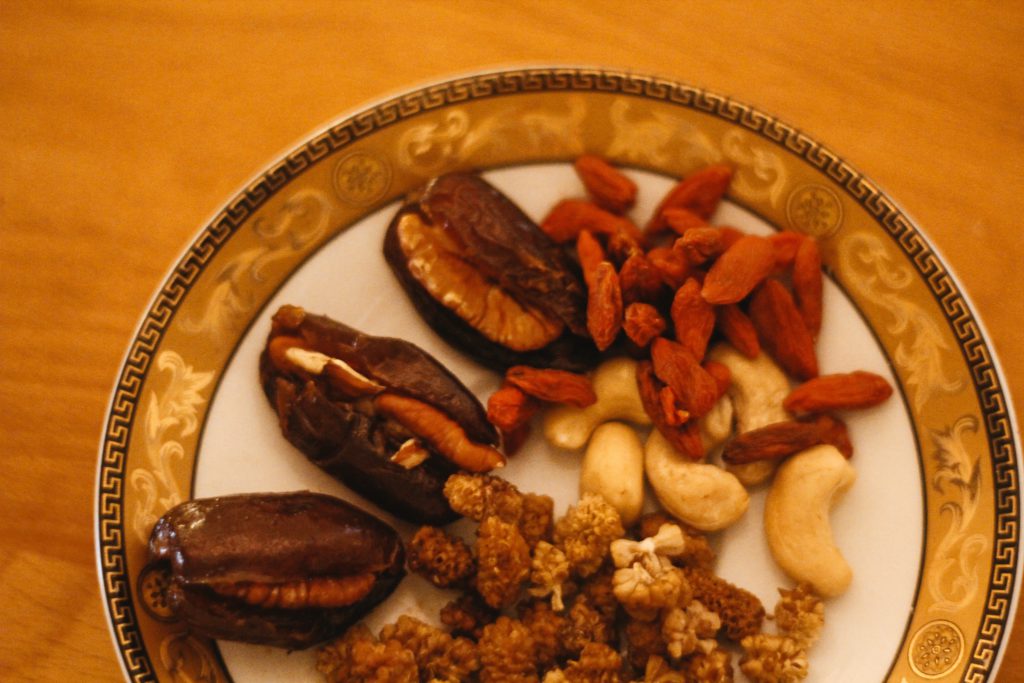 Avondsnack; dadels met pecannoten, cashewnoten, goji bessen en moerbessen.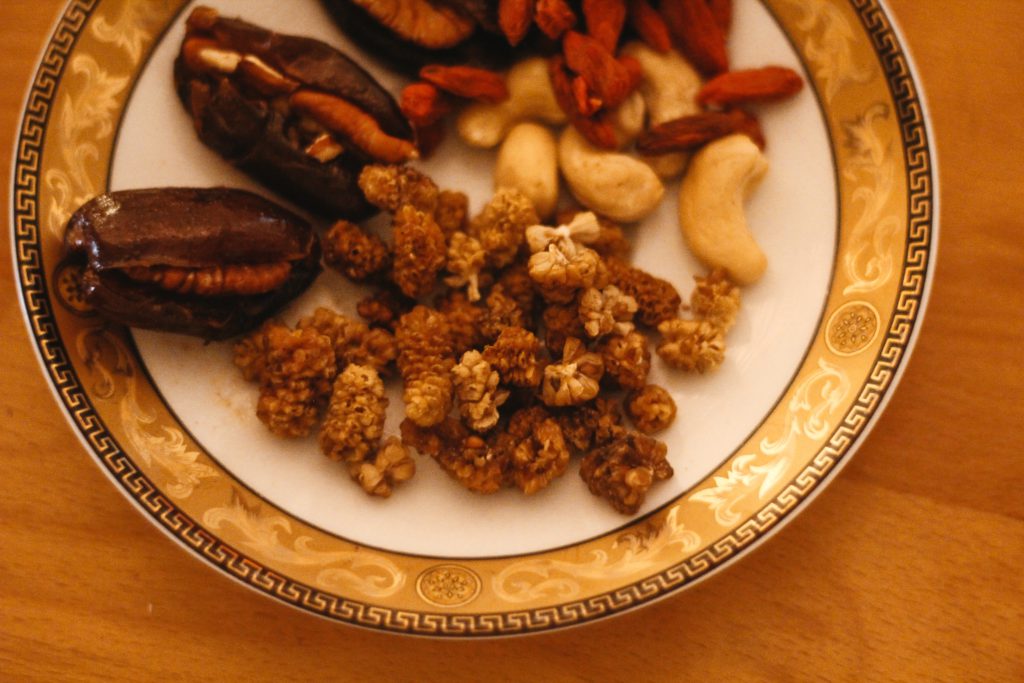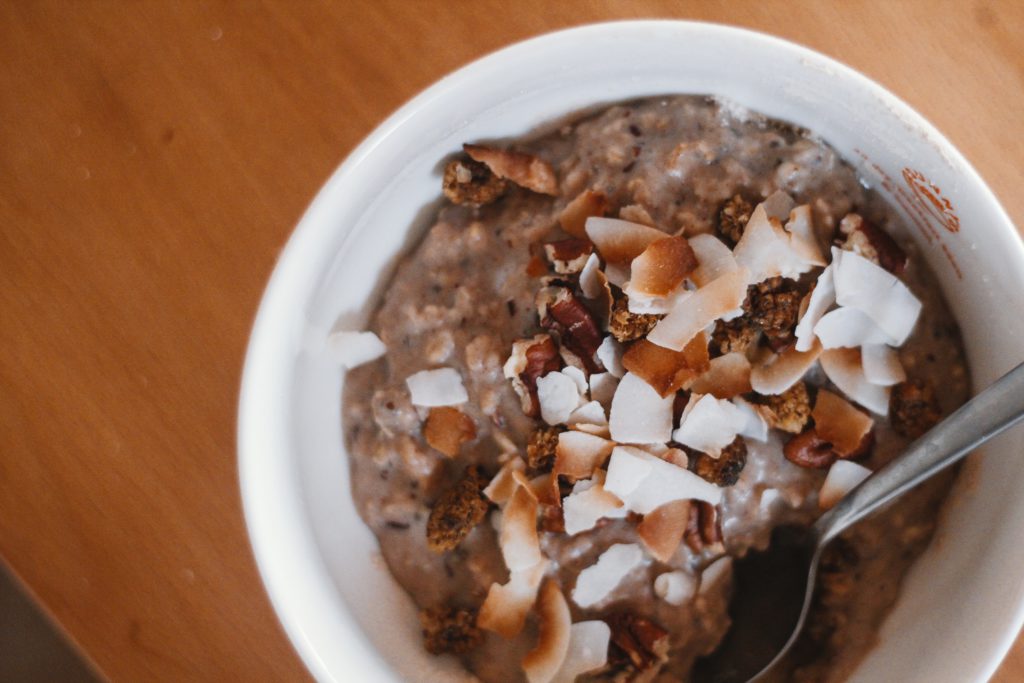 Havermout met chiazaad, kaneel, moerbessen en kokos.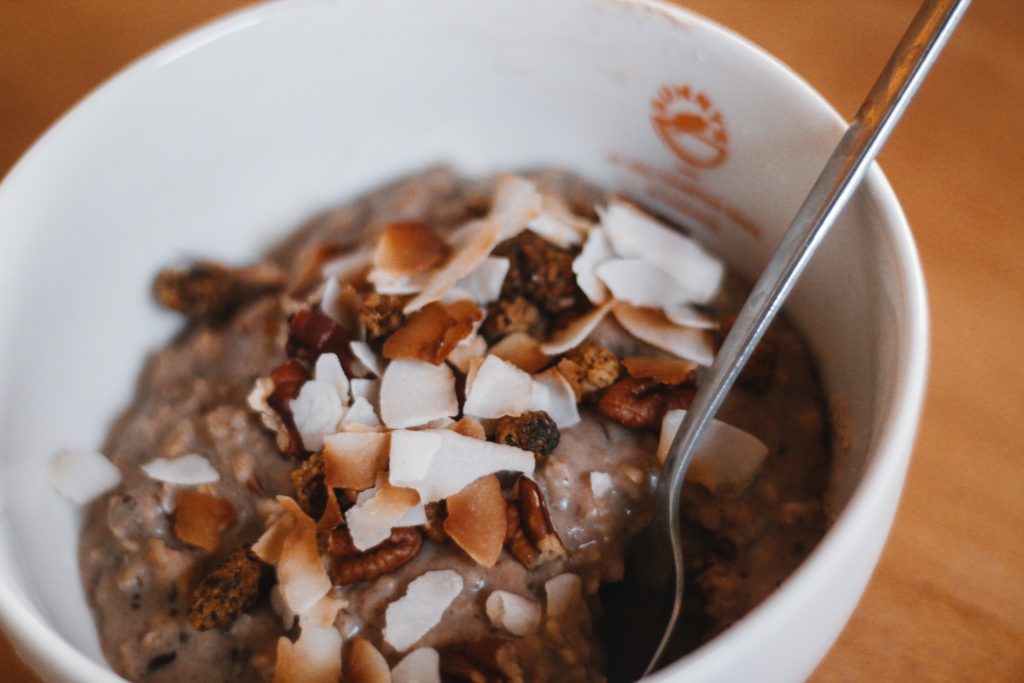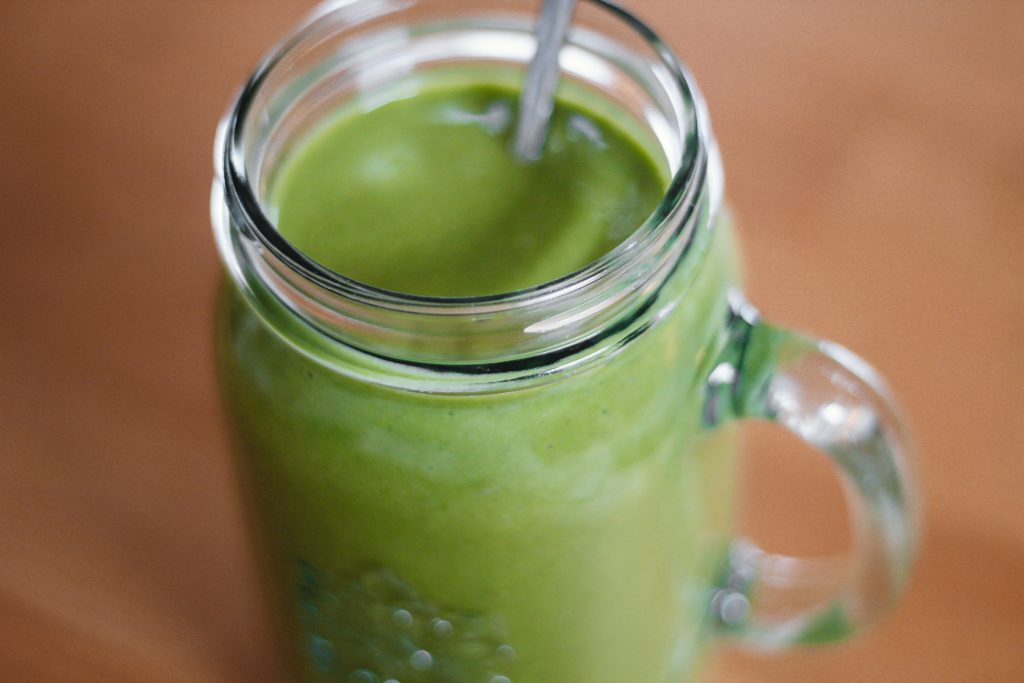 Boerenkool, diepvriesbloemkool, bevroren banaan, vanille eiwitpoeder (vegan) en amandelmelk.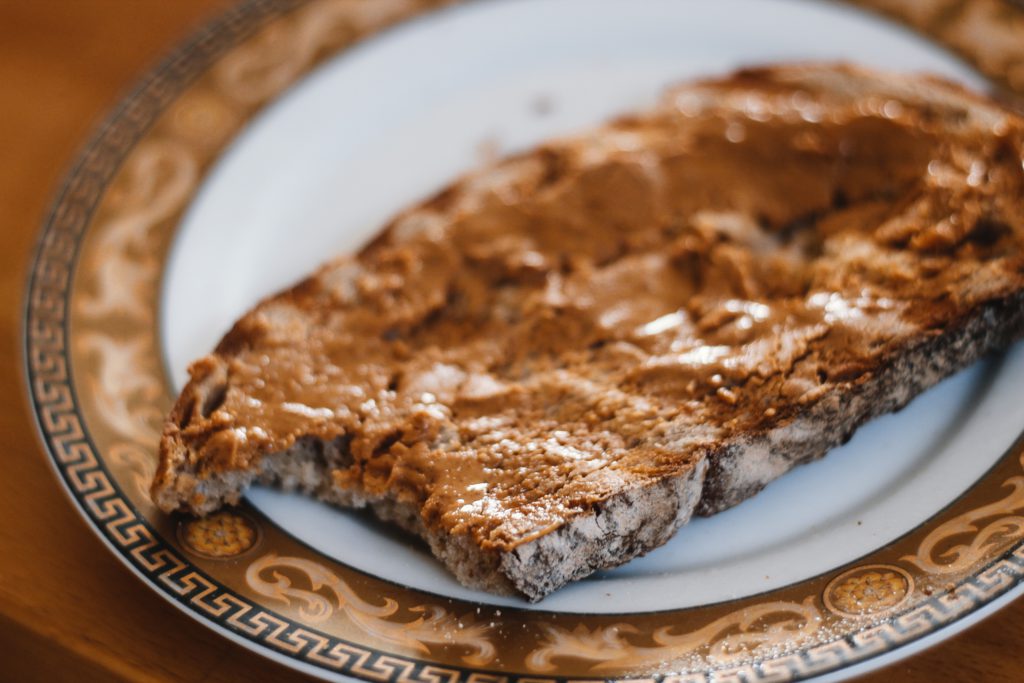 Een broodje pindakaas, zooooo lekker!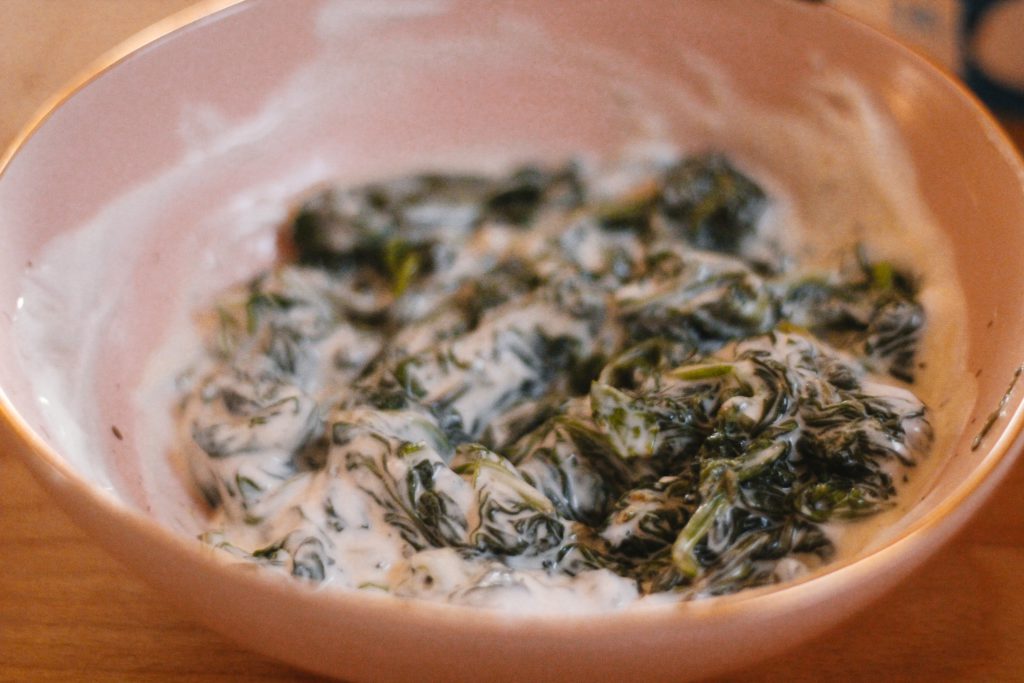 Spinazie met yoghurt, dit is ook iets wat uit de Iraanse keuken komt. Alhoewel er meer kruiden bij betrokken zijn en ik alleen voor yoghurt met spinazie (en een beetje citroen, peper en zout) ben gegaan.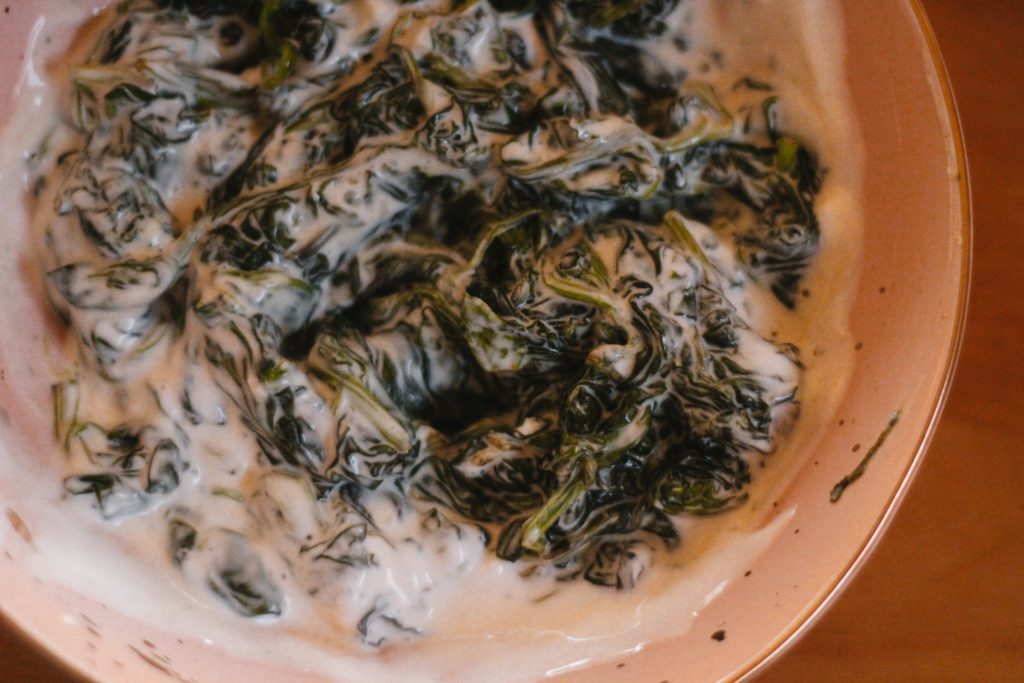 Lekker als bijgerecht!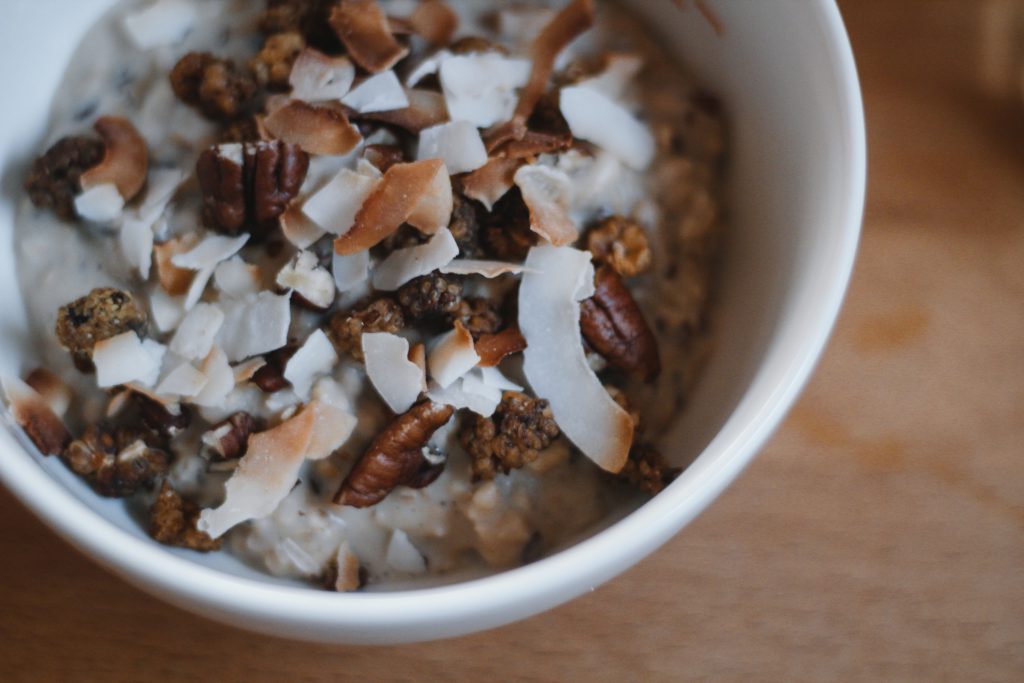 Koude dagen, warme ontbijtjes!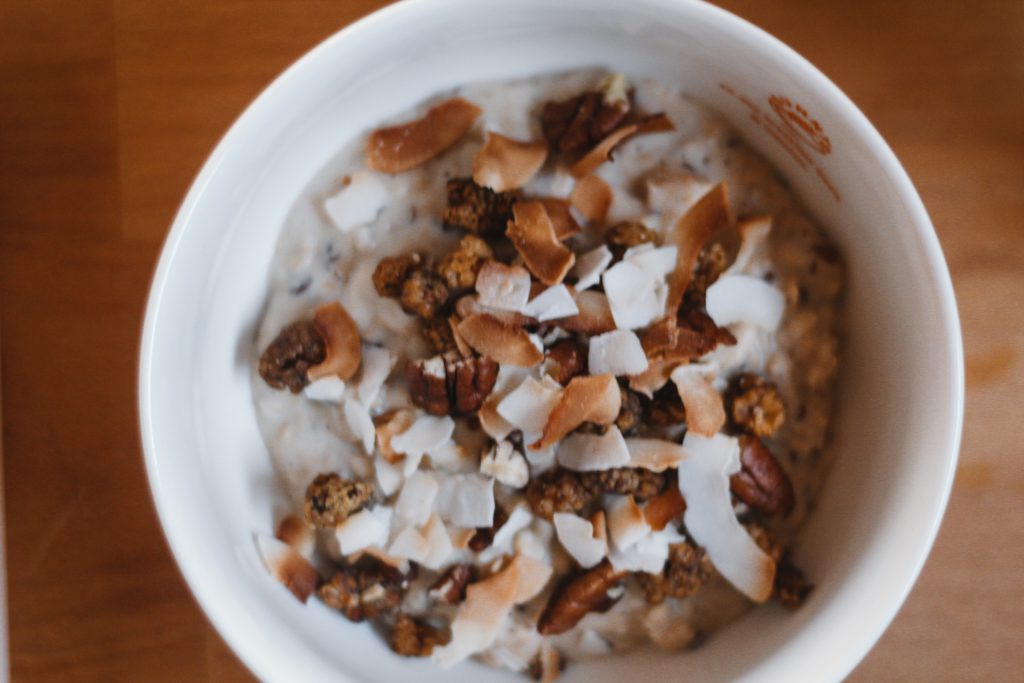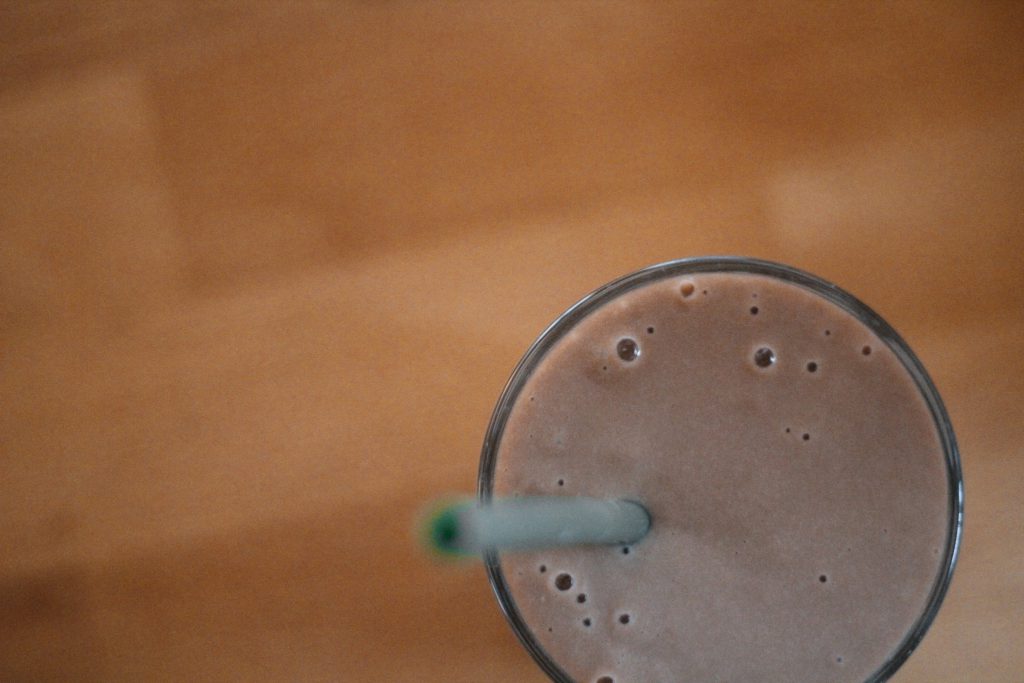 Chocolade smoothie met espresso voor een lekkere boost! Chocolade (vegan) eiwitpoeder, bevroren banaan, diepvriesbloemkool en amandelmelk.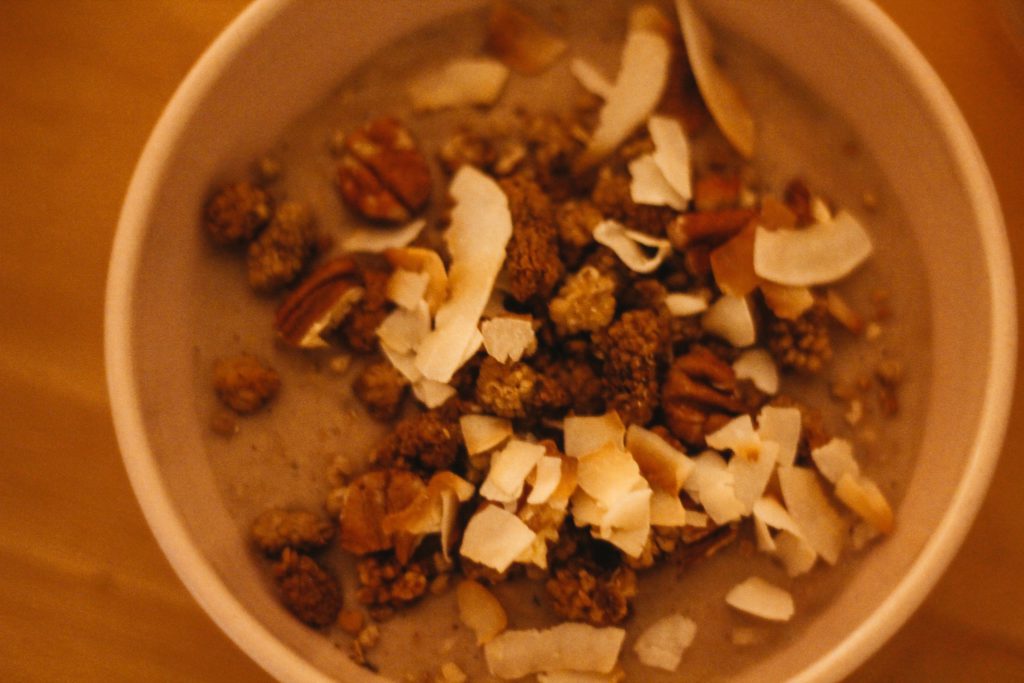 Dit was een hele vroege ochtend, het was nog donker en ik kon niet wachten tot ik een lekker warm ontbijtje kon eten.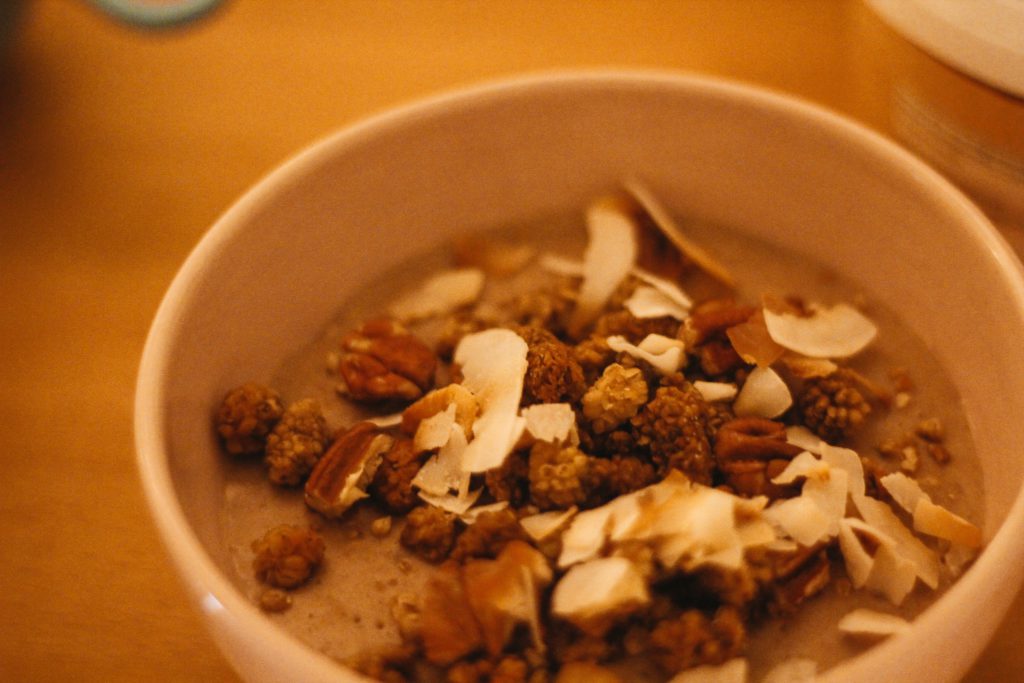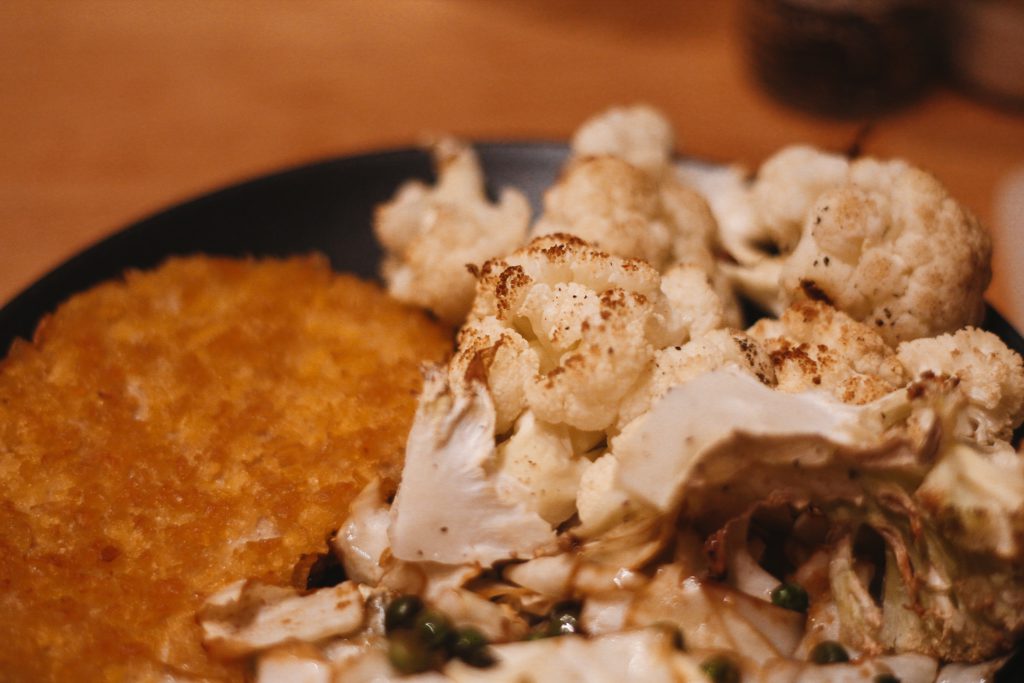 Vegetarische schnitzel, bloemkool en restjes spitskool + doperwten gewokt.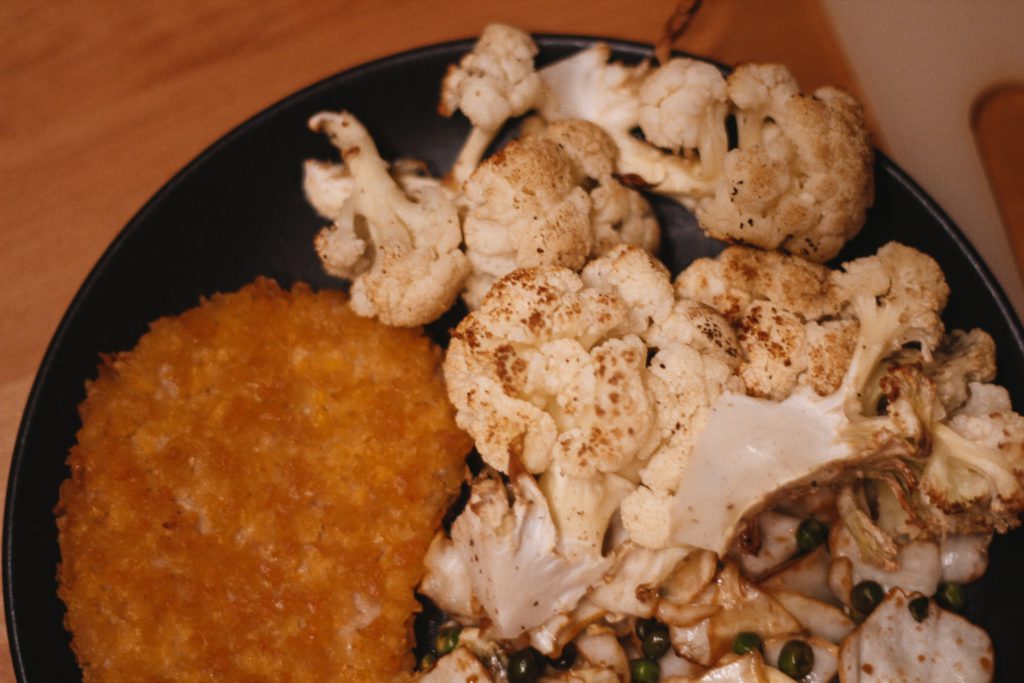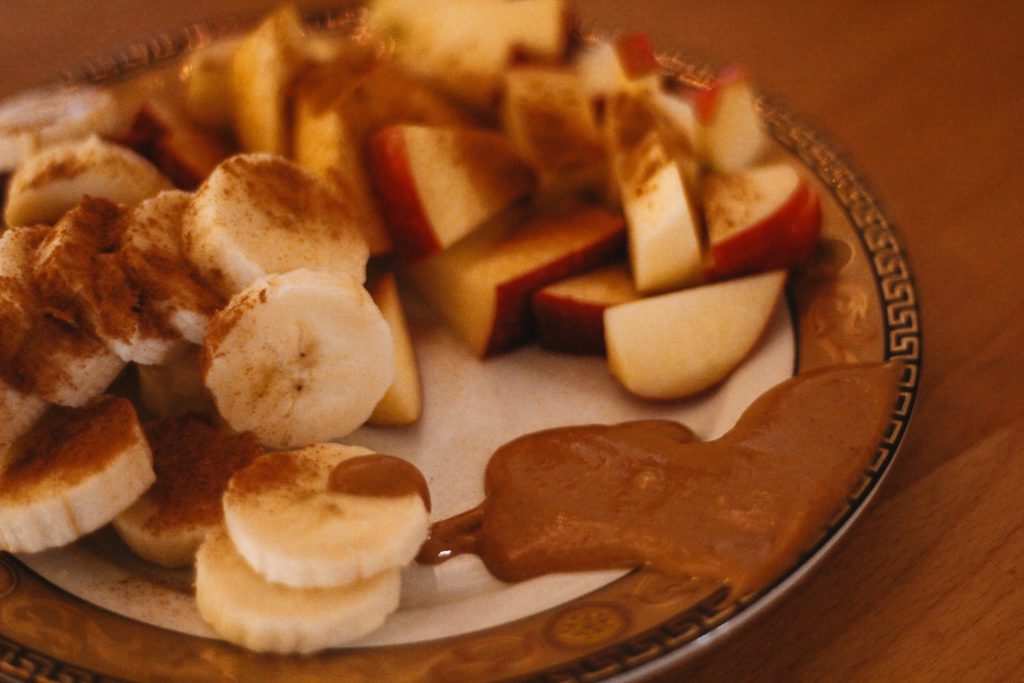 Avonsnack; banaan en appel met kaneel en pindakaas.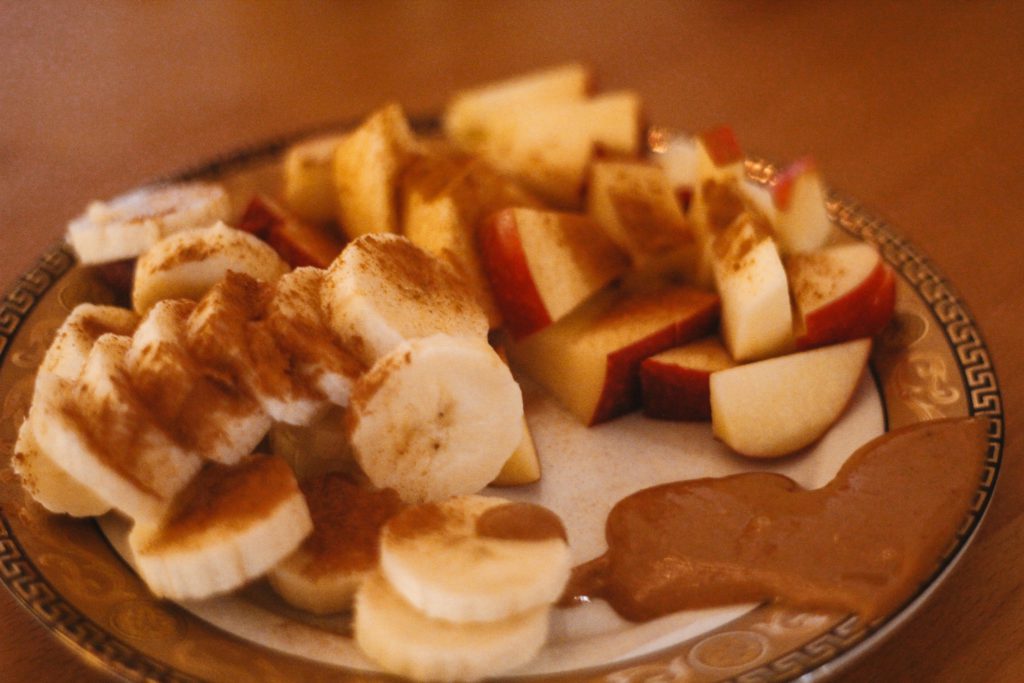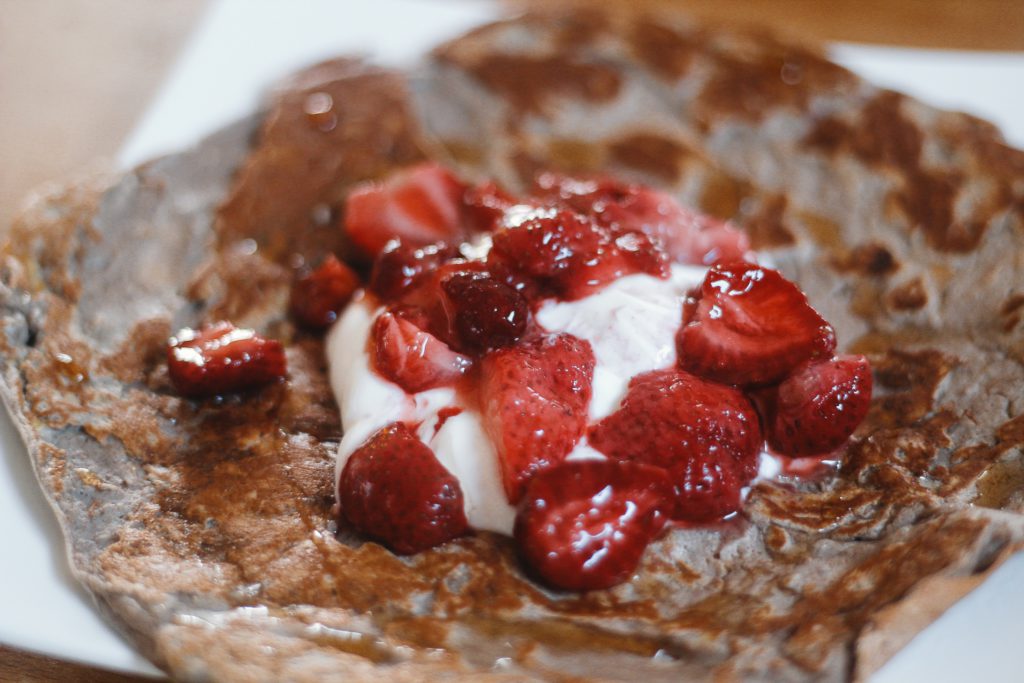 Banaan-ei-eiwit pannenkoek met diepvries aardbeien (20 minuten ontdooit), yoghurt en maple syrup. Heerlijk om zo af te wisselen!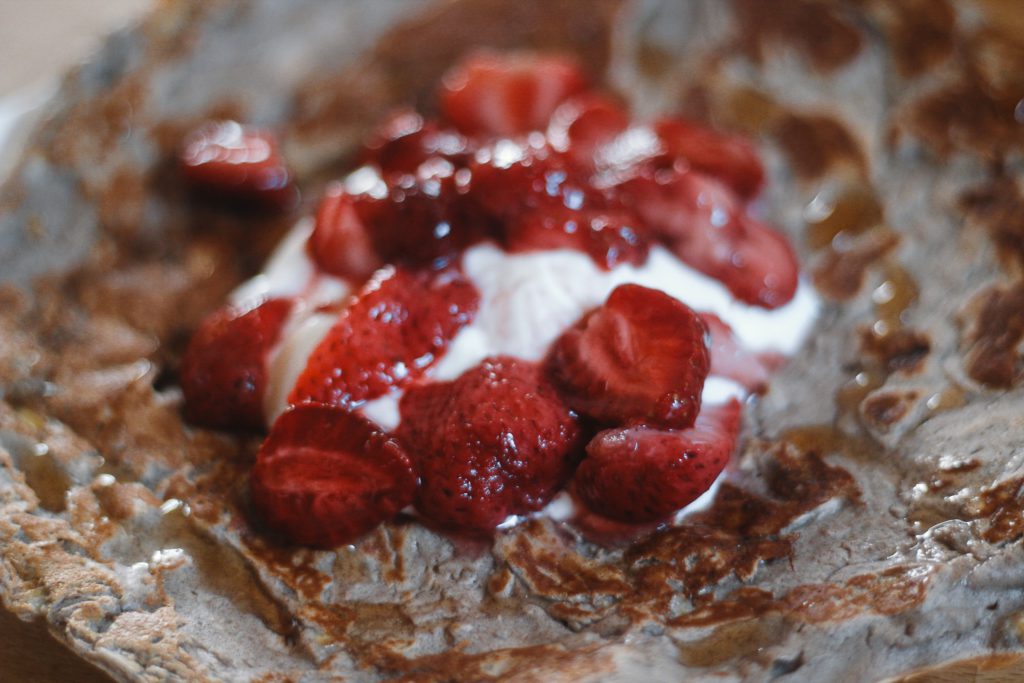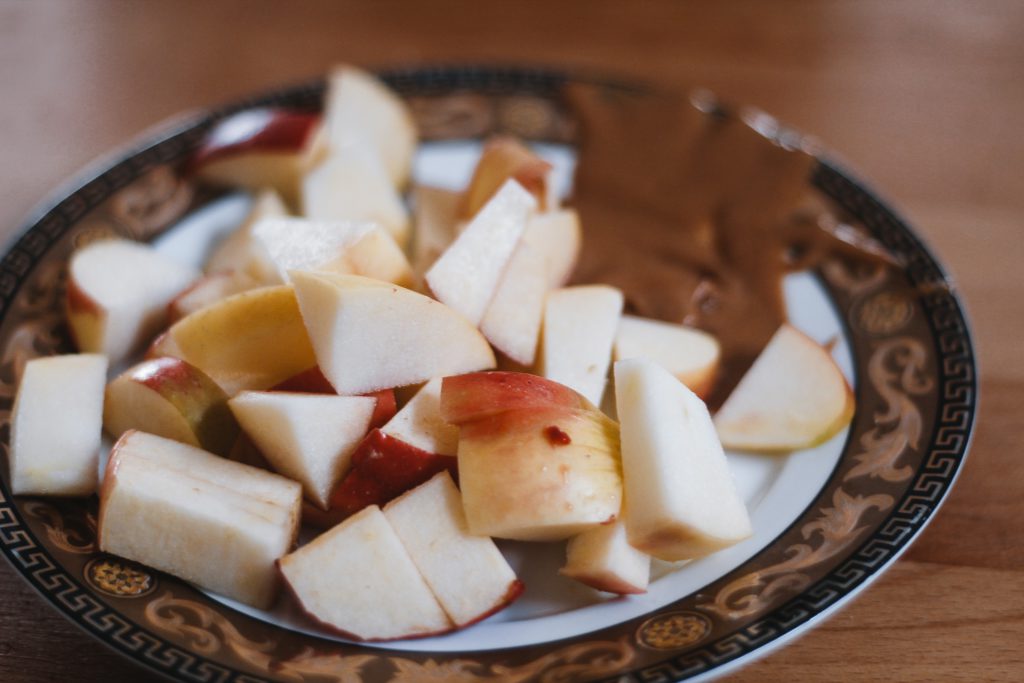 Snack: appel met pindakaas.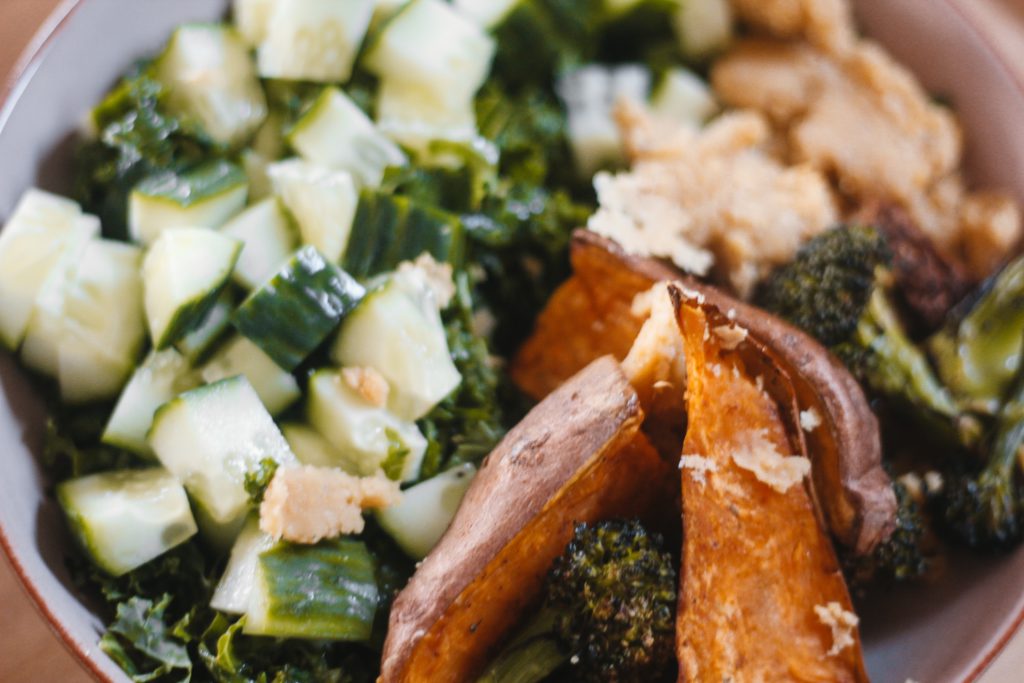 Boerenkool met zoete aardappel uit de oven, broccoli, komkommer, tempeh en een mislukt maar heerlijk prutje van linzen!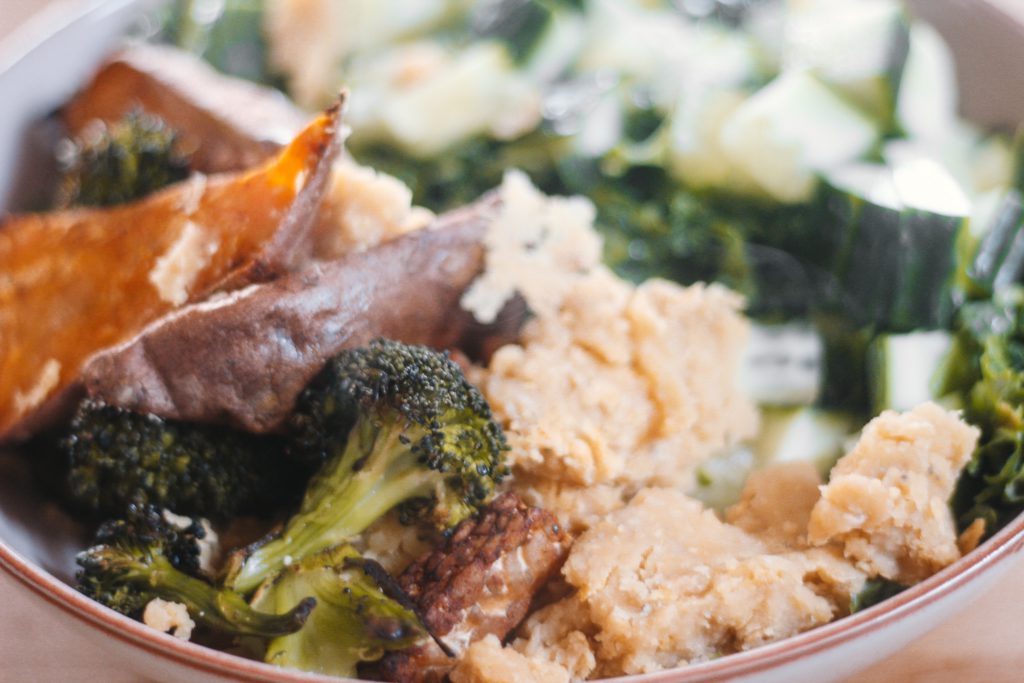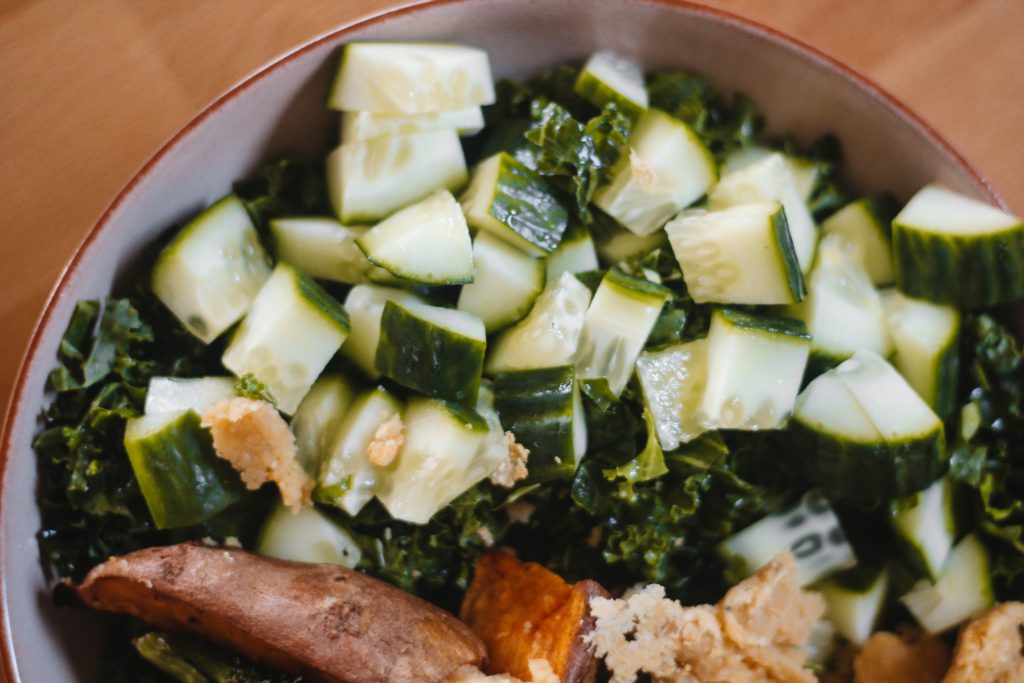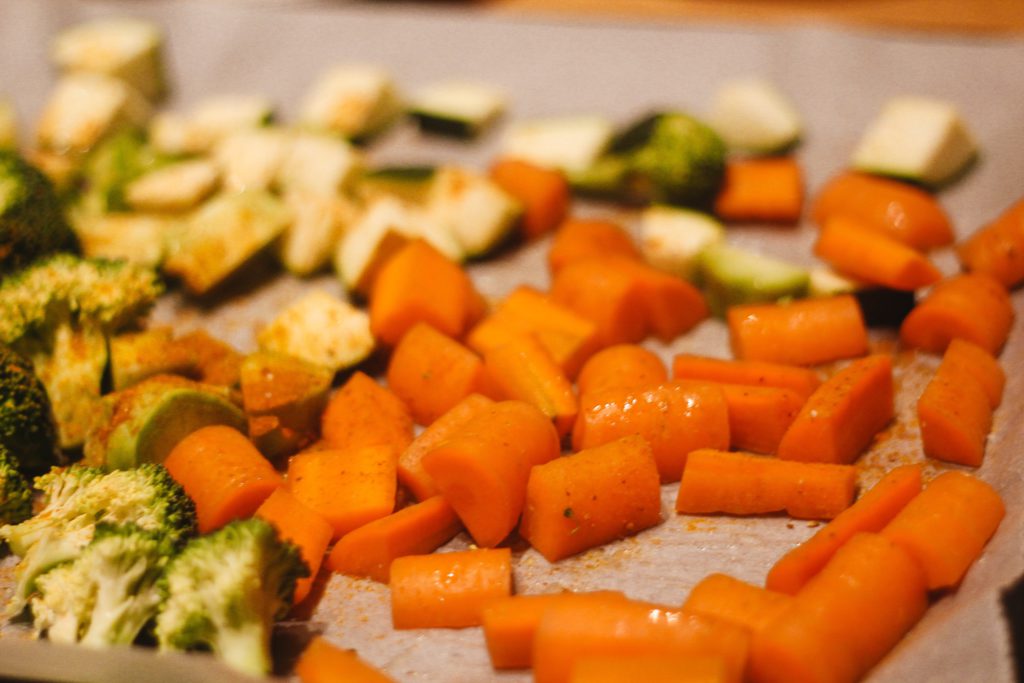 Weer een ovenmaaltijd, makkelijk – lekker – en gezond! Wortels, courgette en broccoli.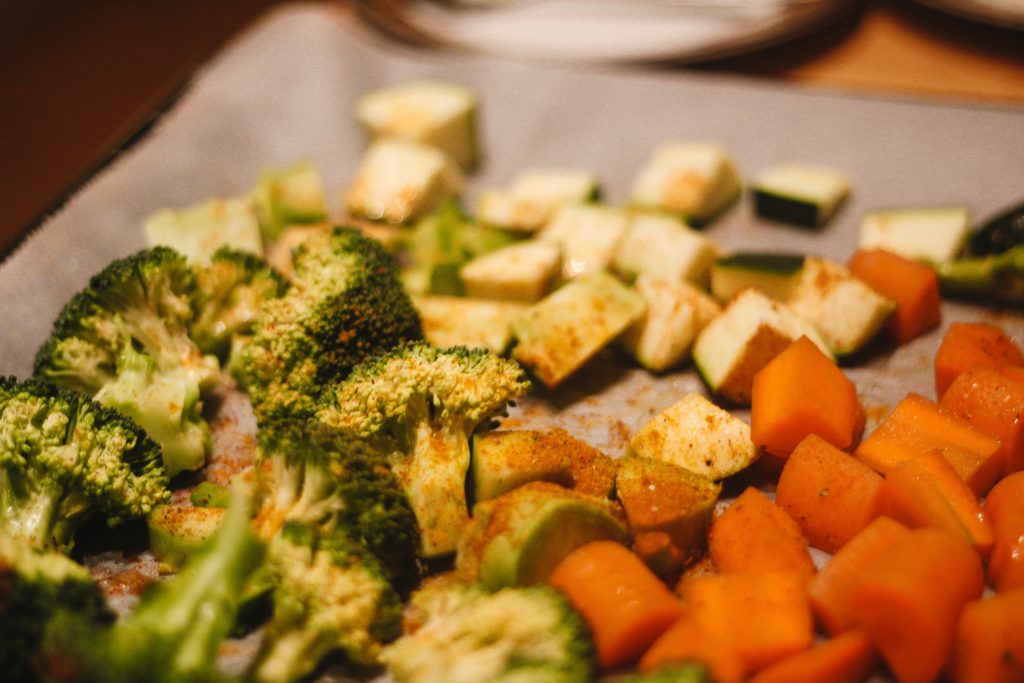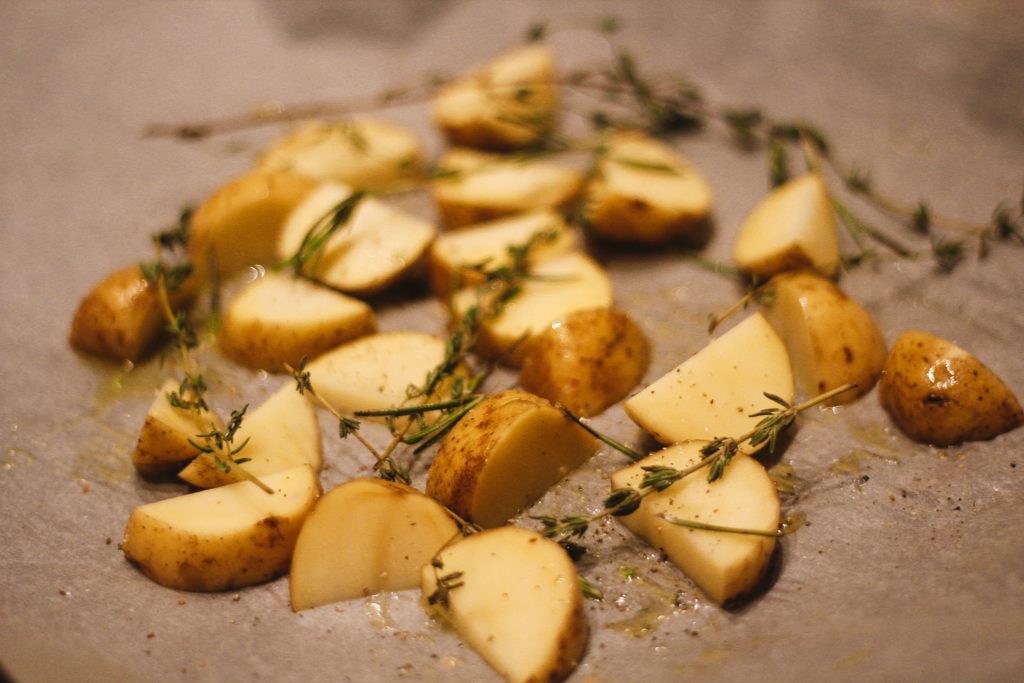 Aardappelen met tijm en rozemarijn.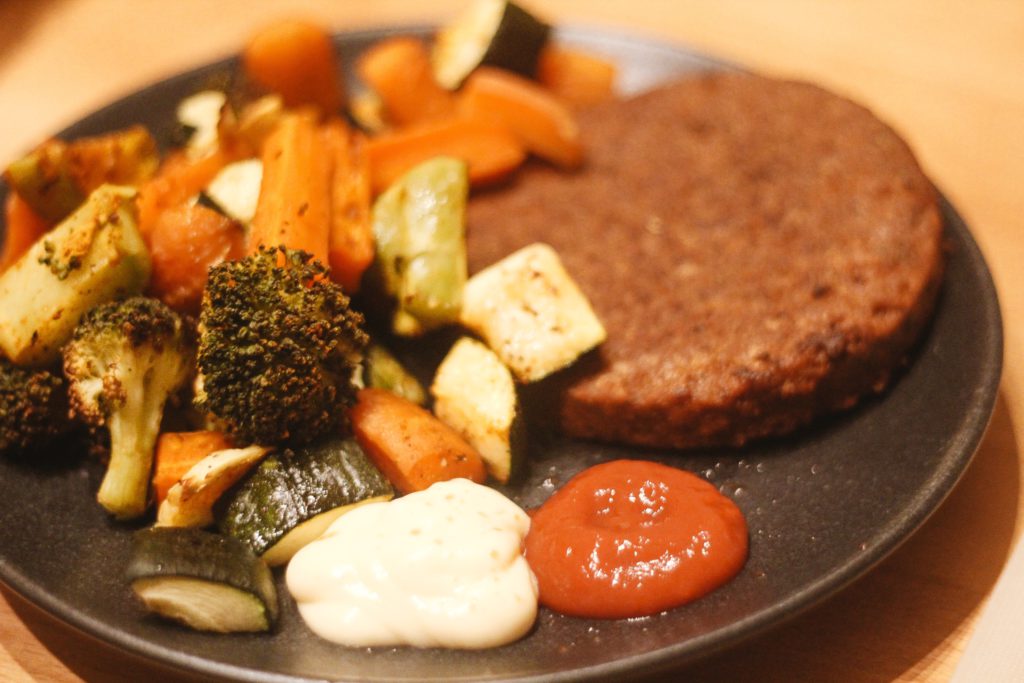 Alles uit de oven met een vegetarische burger + ketchup en mayo.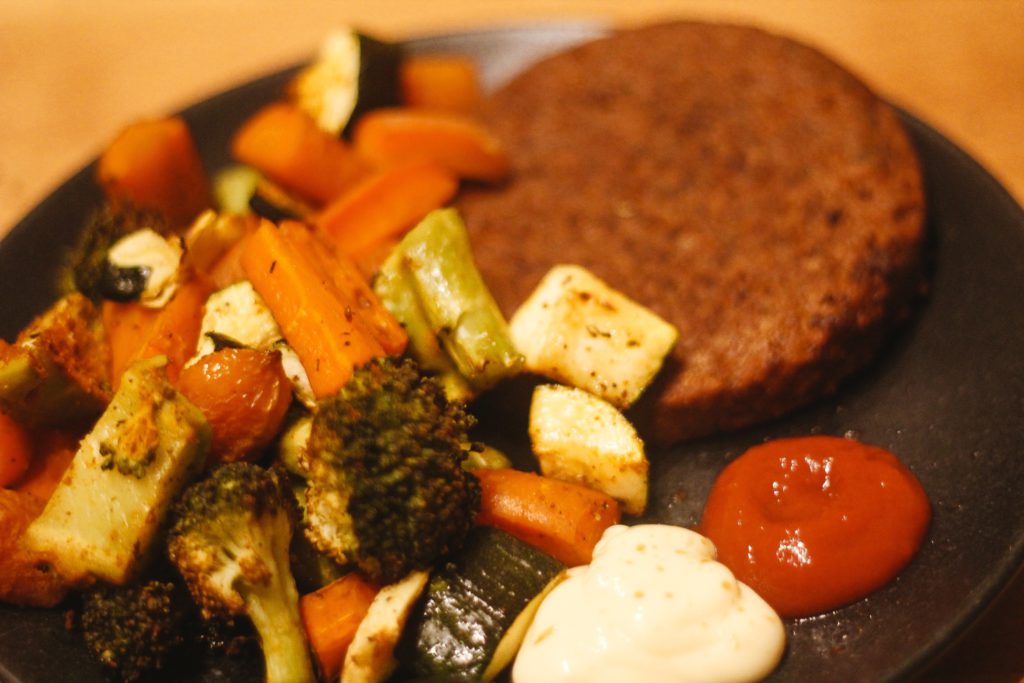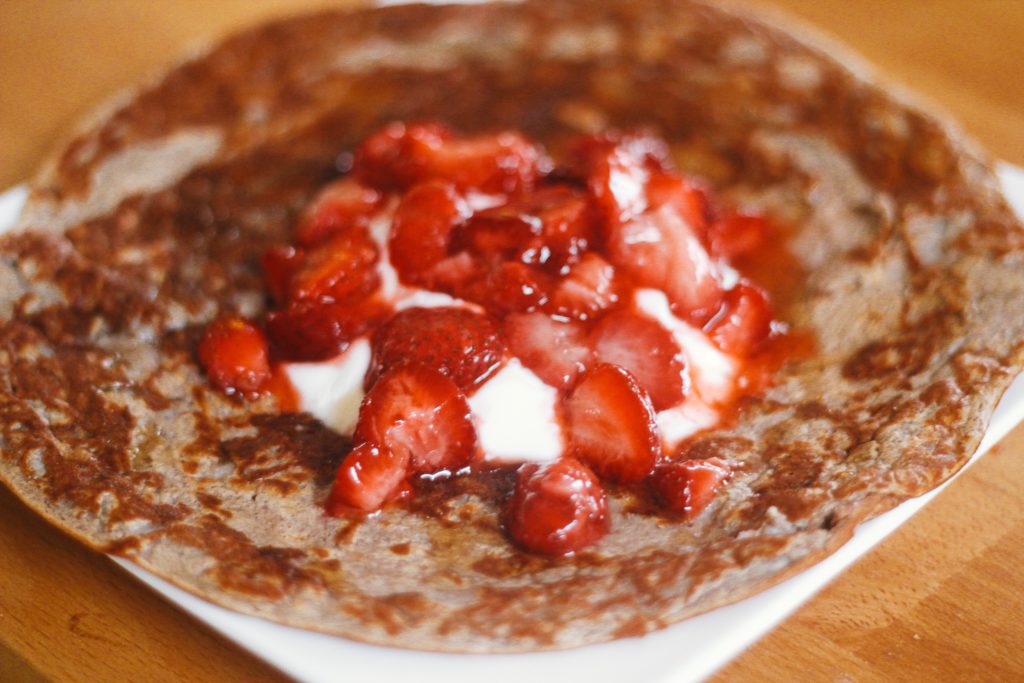 De pannenkoek met diepvries aardbeien beviel me zo erg dat ik het nogmaals heb gegeten, jum!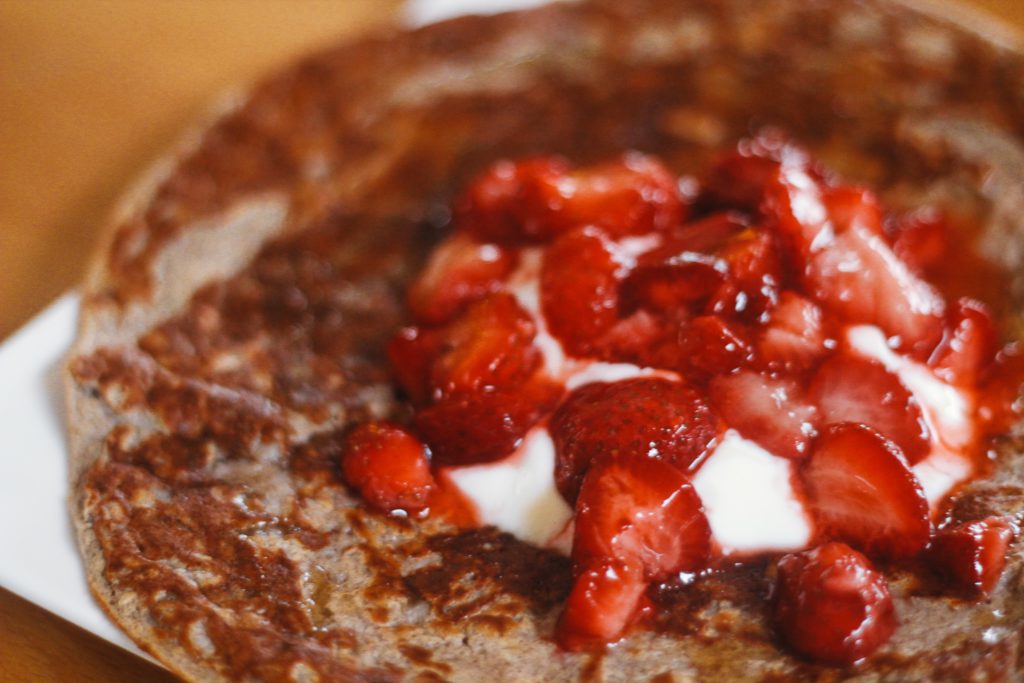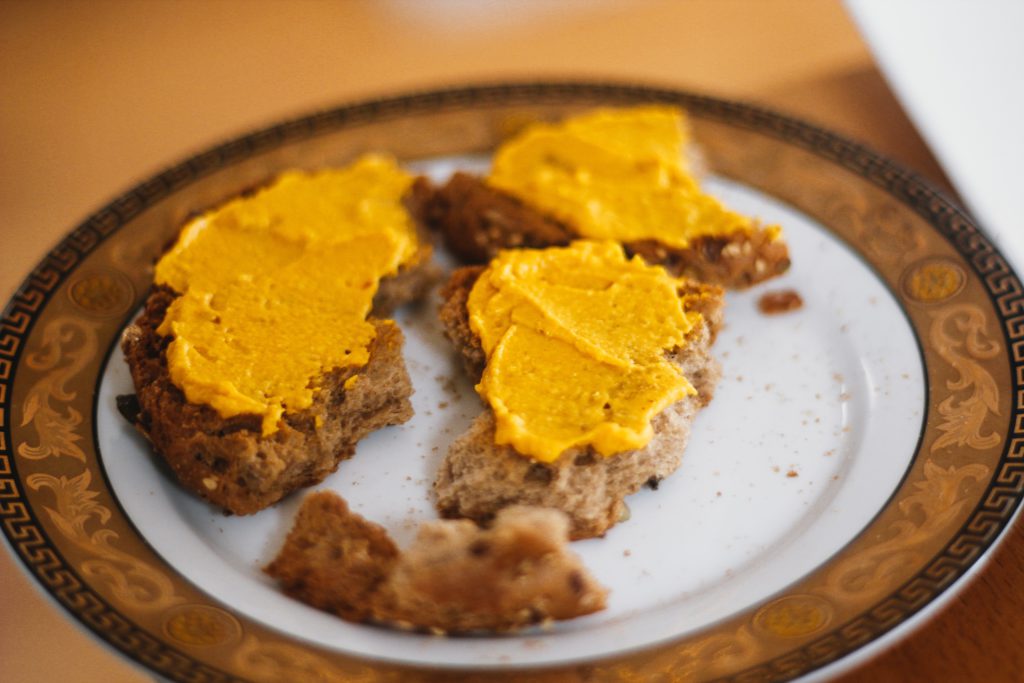 Een gebroken beschuitje met zoete aardappel hummus van de Lidl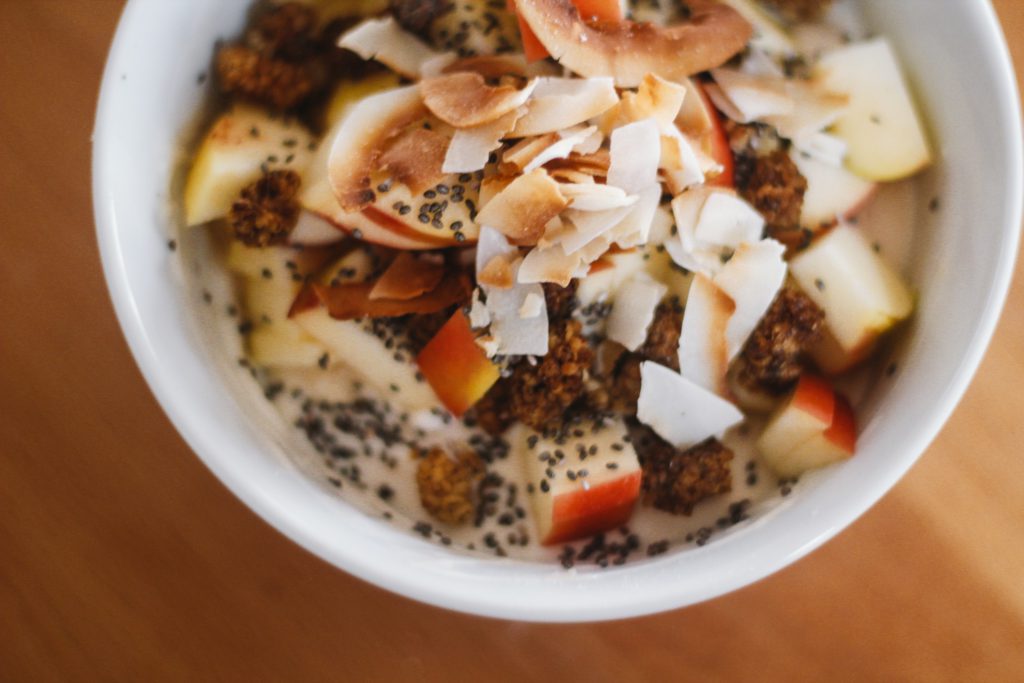 Yoghurt met appel, chia, moerbessen en kokos.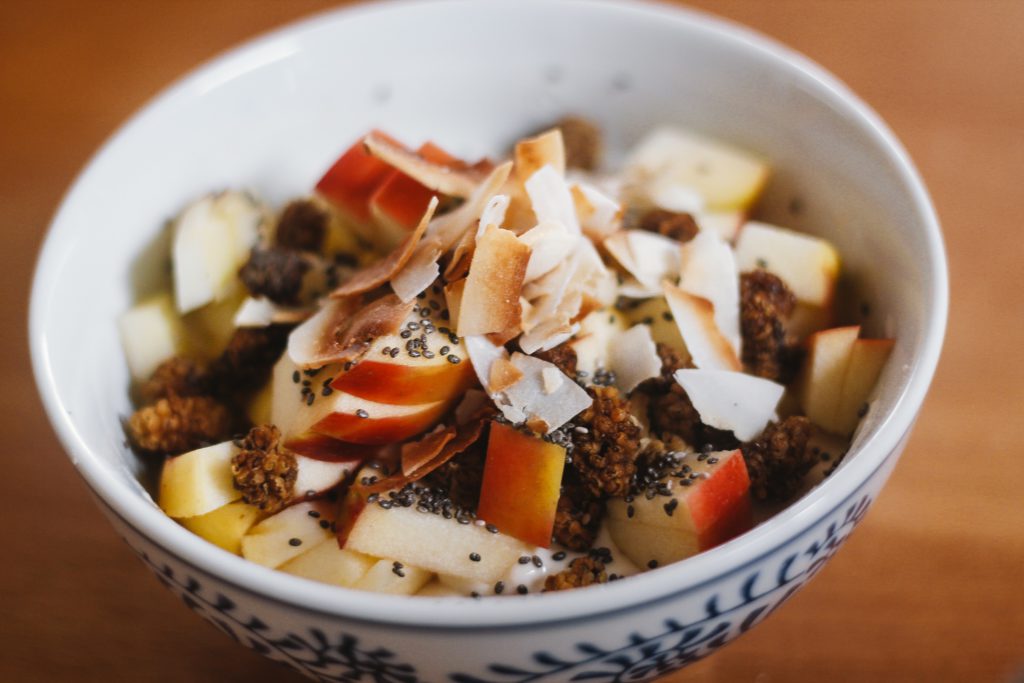 Zo, dat was me weer een heerlijke week! Wat staat er bij jou op het menu deze week waar je echt heel veel zin in hebt?!
Bewaar, Like, Tweet of Pin!