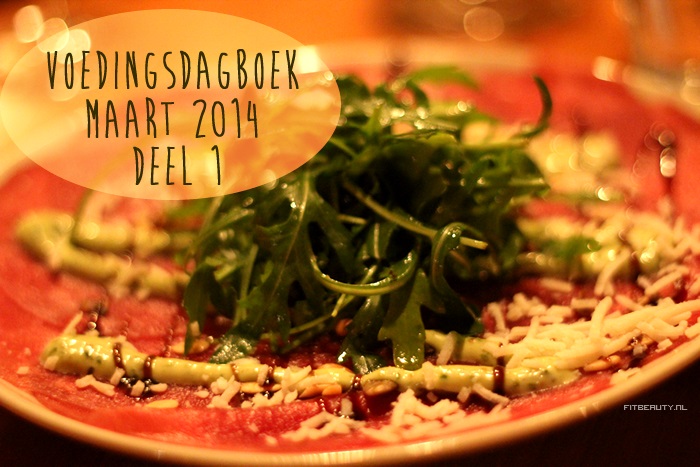 Langzamerhand komt het er toch echt van hoor: variatie! En ik kan jullie vertellen dat er deze keer gewoon géén banaan-ei pannenkoekjes voorkomen in mijn voedingsdagboek van de afgelopen week. Hoe is het toch mogelijk! Oftewel: ruimte voor nieuwe maaltijden! Haha 🙂 Kijk met me mee wat ik de afgelopen week onder andere heb gegeten.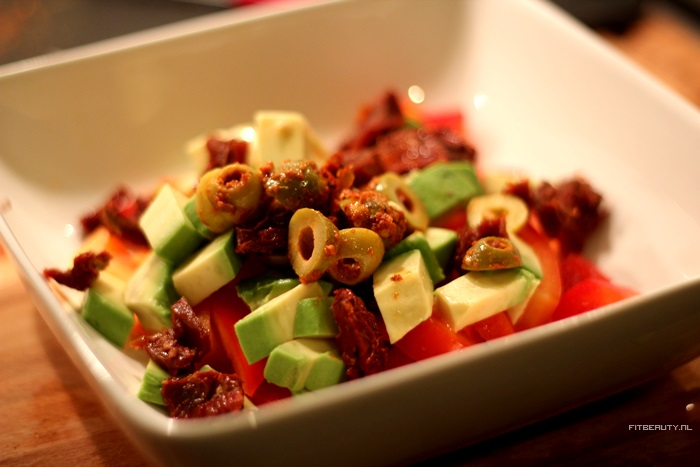 Flinke salade na het sporten met zongedroogde tomaat, avocado, paprika…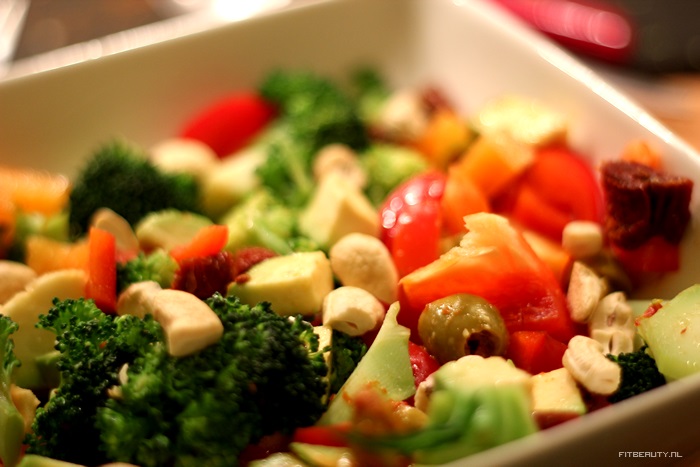 broccoli en cashewnoten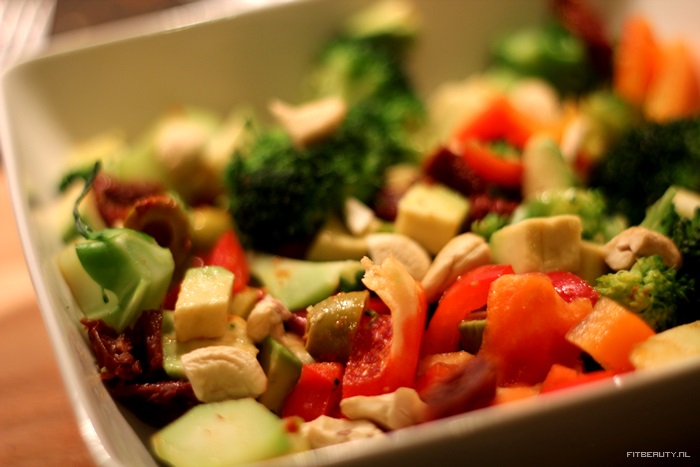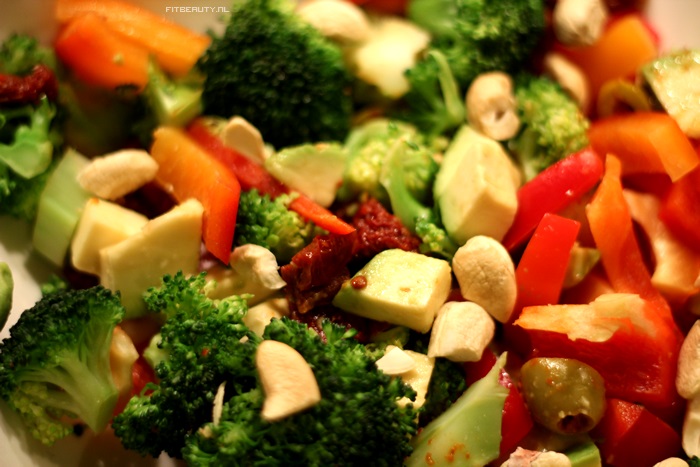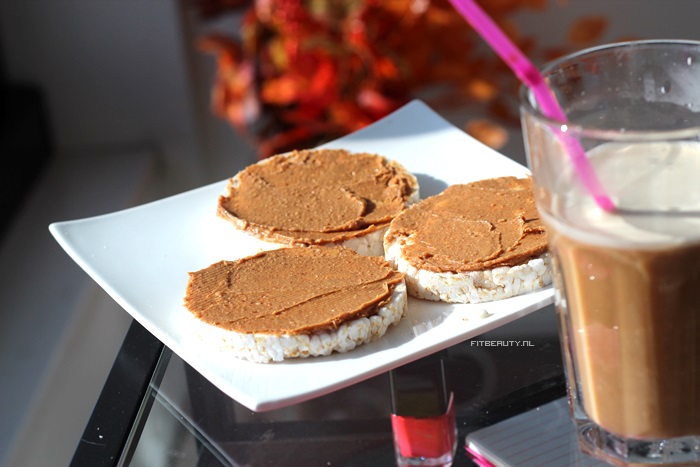 Heerlijk en simpel ontbijt, rijstwafels met pindakaas en koffie met amandelmelk.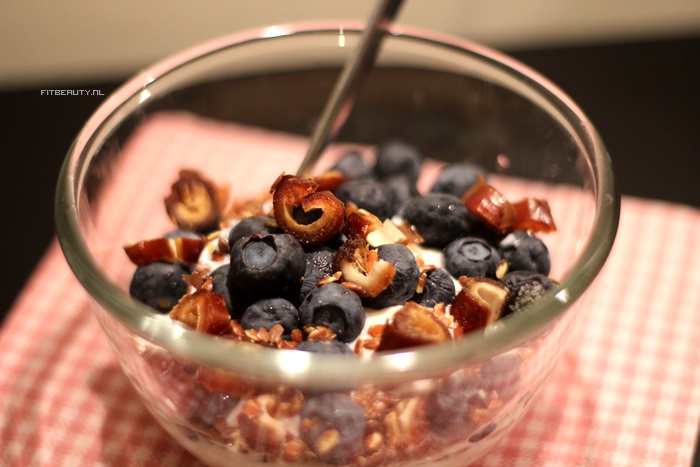 Dit is een voorbeeld van iets wat ik eet als ik thuis kom van werk en ik moet nog gaan sporten. Klein schaaltje magere kwark met wat fruit en zaden. Dadels, bosbessen en lijnzaad deze keer.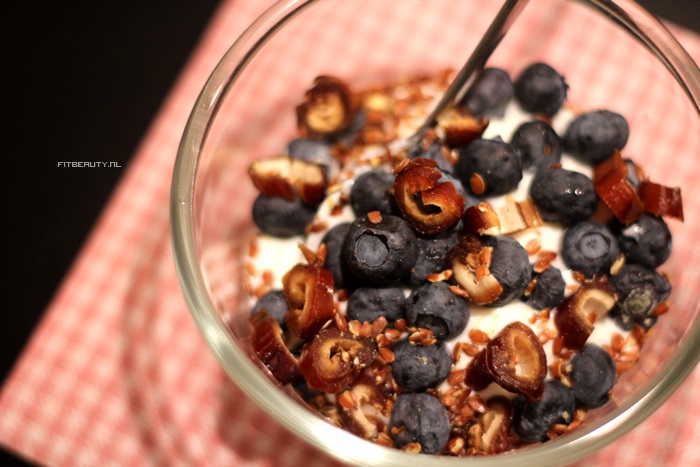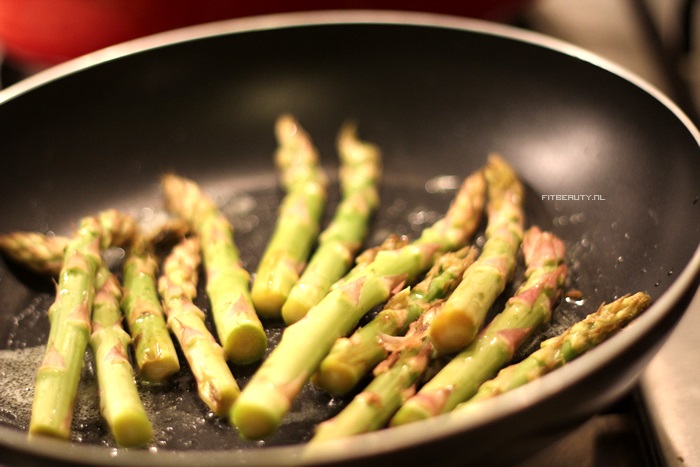 Asperges gehaald op de Haagse Markt, deze waren zó vreselijk lekker! In een beetje boter bakken en ik was verslaafd. Deze haal ik sowieso weer de volgende keer!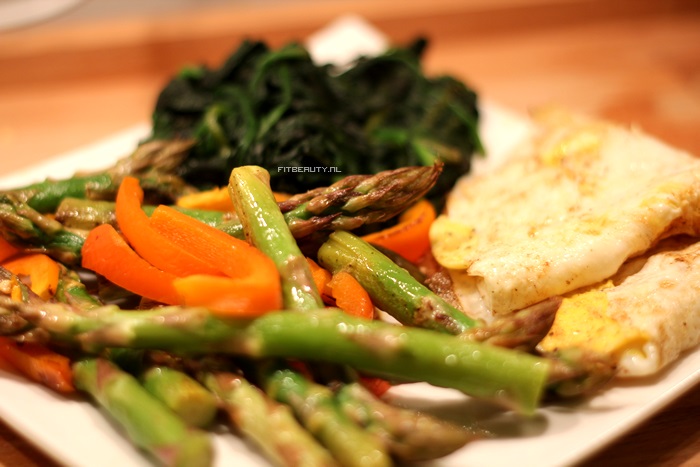 Dit is een voorbeeld van een maaltijd na het sporten, en dan als ik direct vanuit het werk door ga naar de sportschool en niet tussendoor nog wat eet. Asperges, spinazie, oranje paprika en een gebakken ei.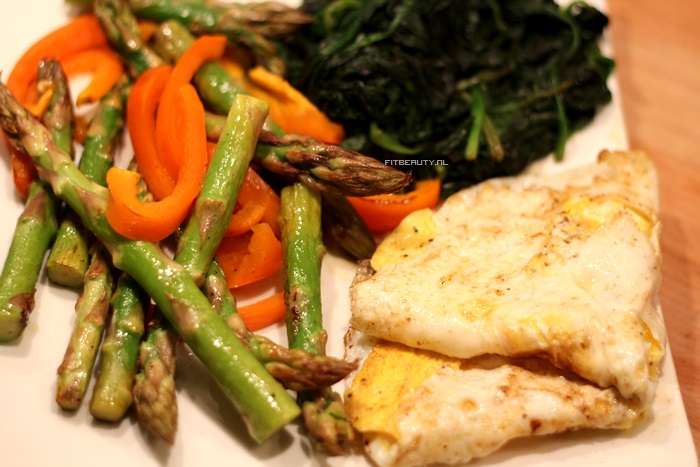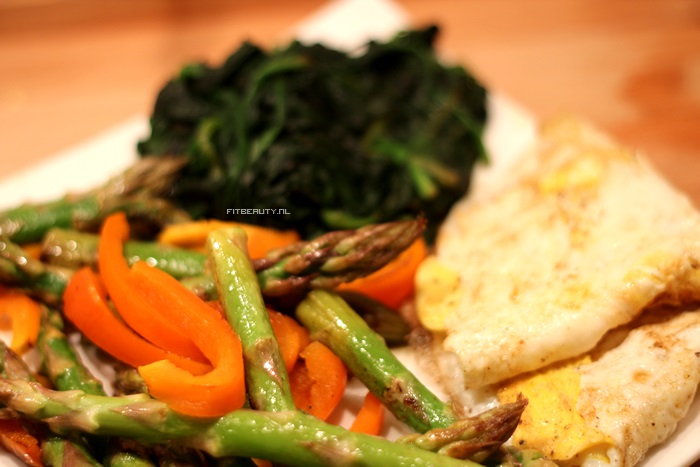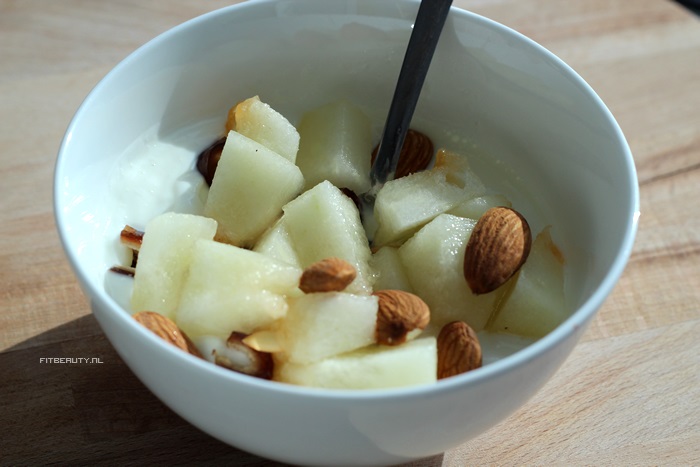 Snackje tussendoor, magere kwark met meloen, amandelen en dadels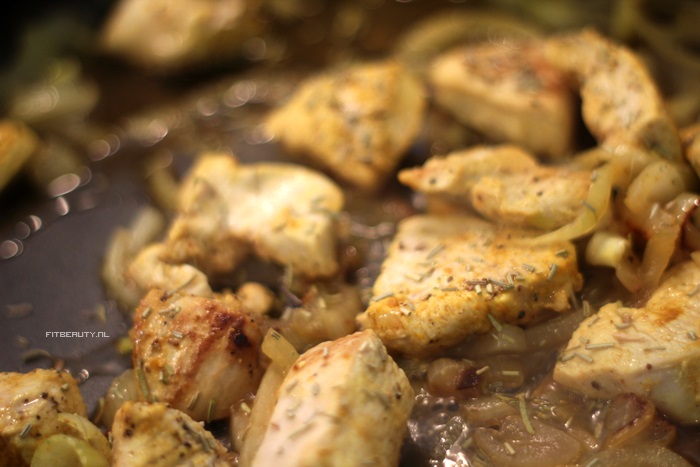 Kip! Met kerrie en gedroogde rozemarijn. Ik doe serieus maar wat met kruiden en het wordt vaak héérlijk! (Al zeg ik het zelf, haha).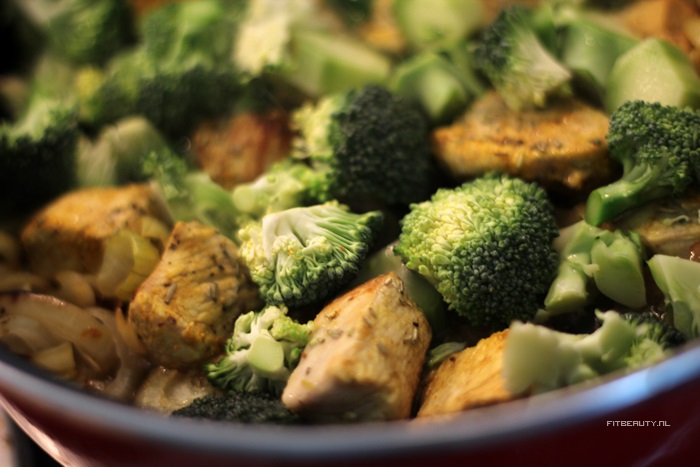 Broccoli erbij 🙂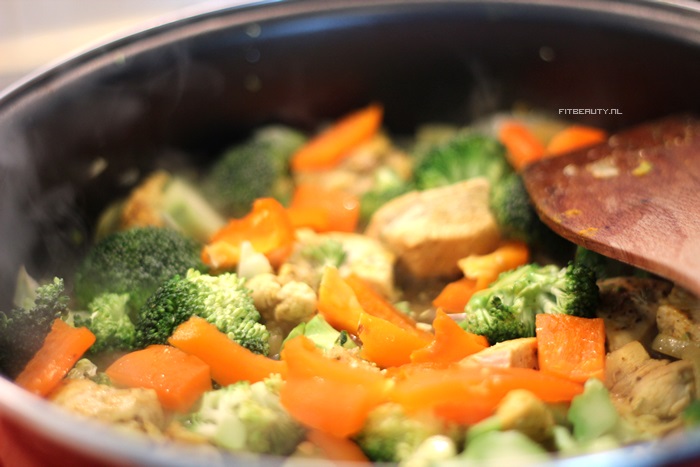 En de laatste beetjes paprika.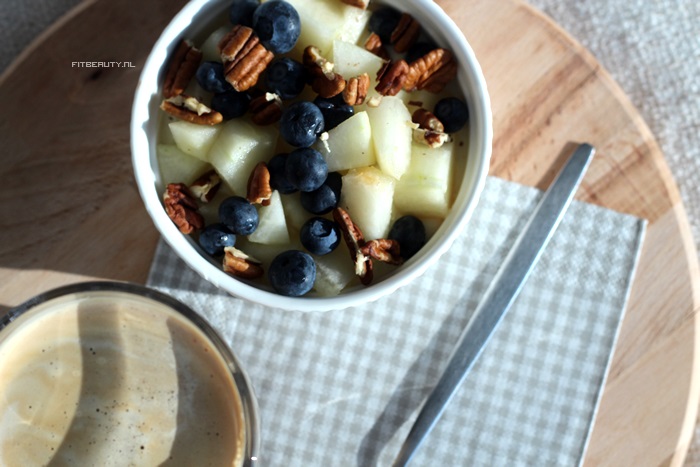 Gesmuld met dit ontbijt, bosbessen, pecannoten, meloen en magere kwark.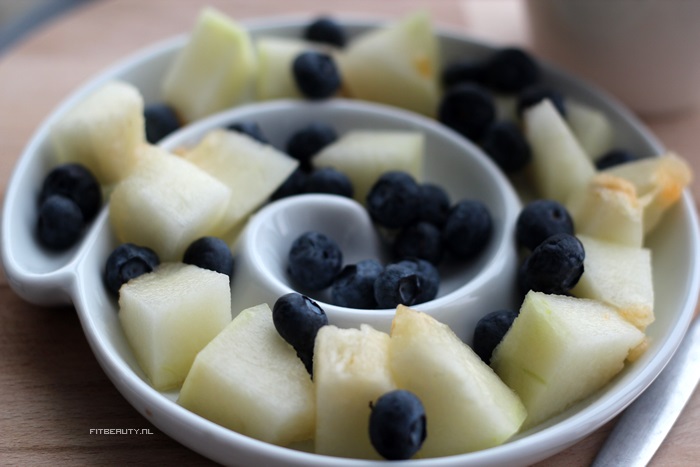 Waar de markt toch allemaal goed voor is, weer een heerlijke snack.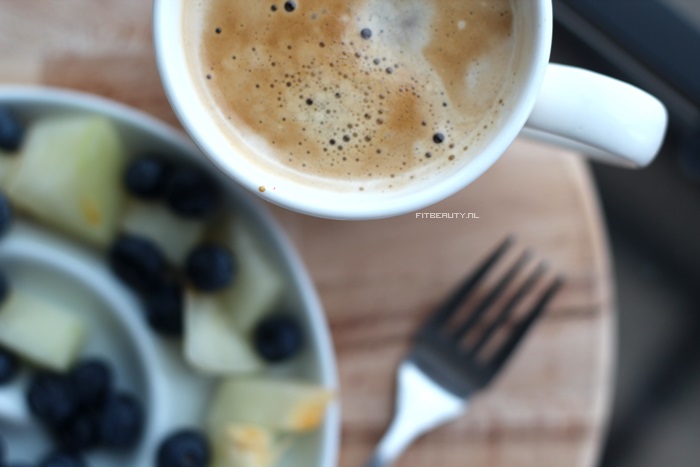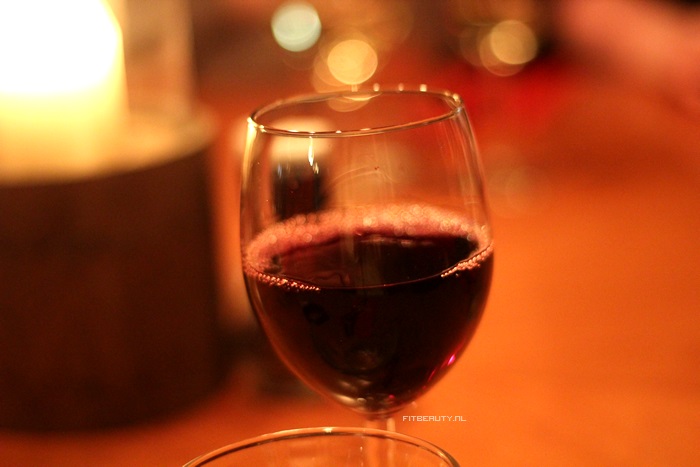 Ik had een etentje met mijn werk! Dat begon met wijn, haha.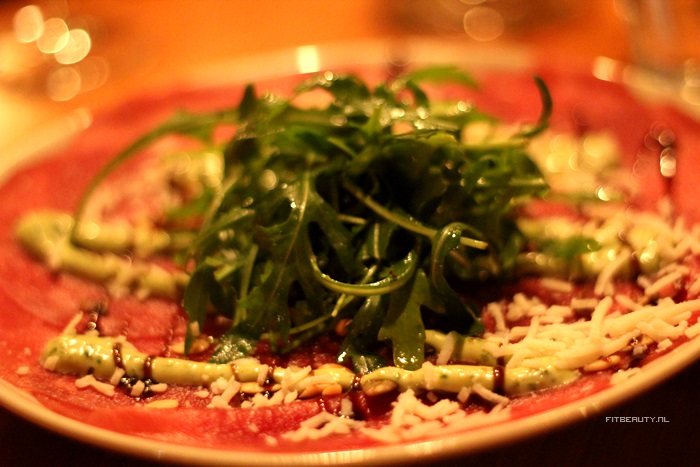 Heerlijke carpaccio, maar écht heel lekker.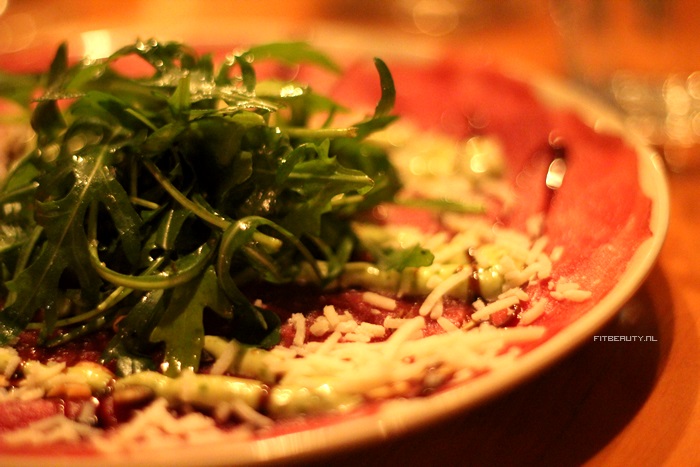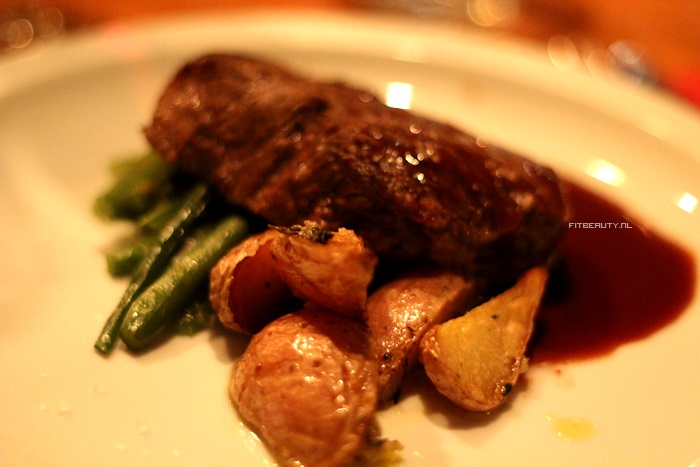 Als hoofdgerecht; biefstuk! Ik heb best wat vlees naar binnen gewerkt als ik er even bij stil sta..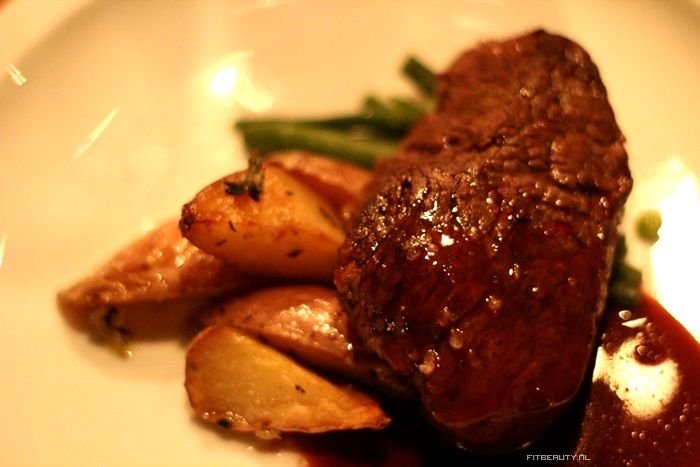 Ik wil mijn biefstuk (elk vlees eigenlijk) altijd well done, véél lekkerder naar mijn mening.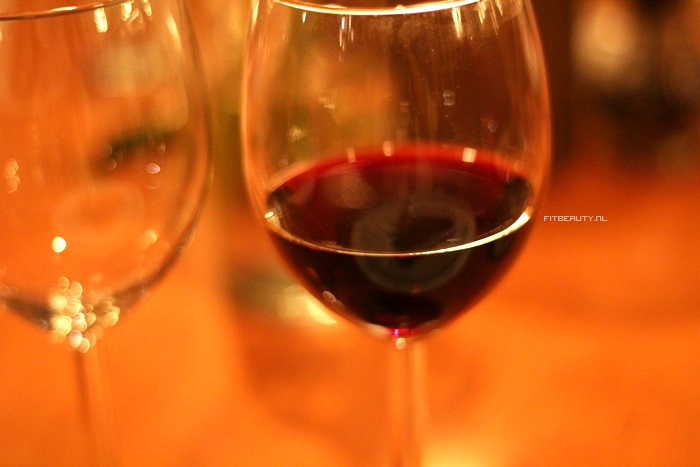 Wijn werd continu aangevuld, zonder dat je het door had!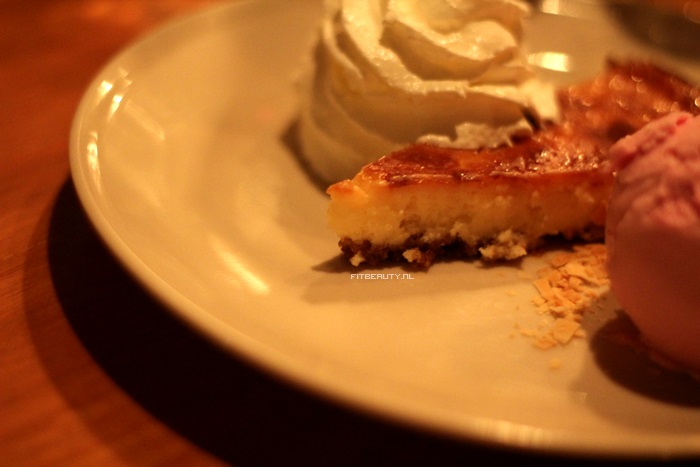 Oh jongens.. Dit toetje was hemels. Echt hele lekkere cheesecake met slagroom en aardbeien ijs.
Ik was zó enorm aan het genieten van mijn toetje.. Ik nam hele kleine hapjes en was zo gelukkig, haha. Vervolgens kwam een collega me van de tafel af plukken om te dansen en ik zei alleen maar "Nee! Ik ben mijn cheesecake aan het eten!" Waarop hij antwoordde met "Die cheesecake staat er straks ook nog".. Vooruit dacht ik, de dansvloer op! En je raad het al, toen ik terug kwam aan tafel was mijn cheesecake weg 🙁 Op de een of andere manier zag een serveerster het verdriet in mijn ogen (hahahha) en zei "Ik haal anders wel een nieuwe voor je!", wooo-hooo!! 

Toen kreeg ik een compleet nieuw toetje, die ik, met héél veel discipline tot de helft heb opgegeten en de rest aan een collega heb gegeven. Zo had ik in totaal één toetje op, haha. Voelde toch weer goed. 
Bewaar, Like, Tweet of Pin!