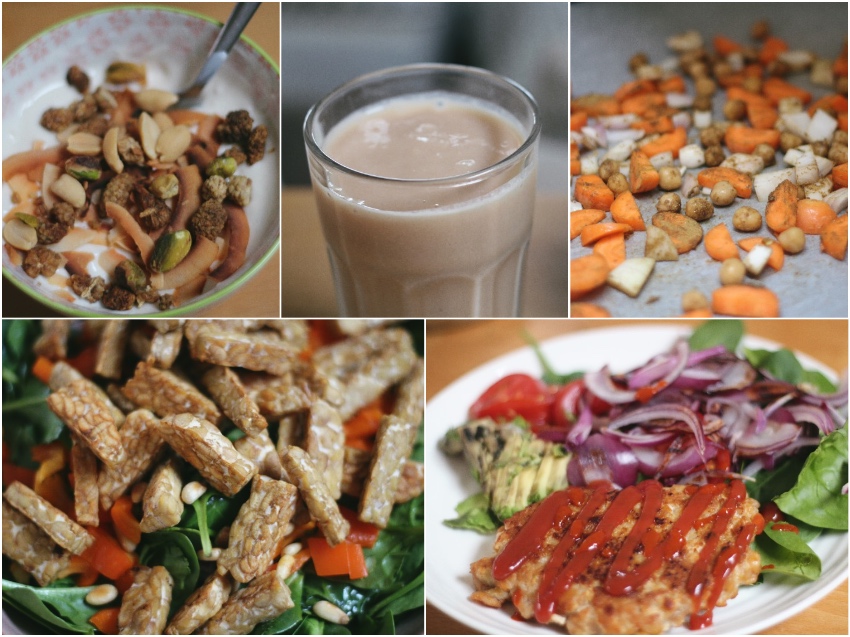 Er staat weer een enorm kleurrijk voedingsdagboek voor je klaar! Bomvol maaltijden die ik de afgelopen tijd heb gegeten. Het valt me op dat ik ineens even een warme chocolademelk fase heb, of had. Geen idee waar het vandaan kwam, misschien doordat het een paar dagen zomer leek te zijn en vervolgens weer begon te regenen?
Anyway, hopelijk kun je wat ideeën opdoen uit dit voedingsdagboek!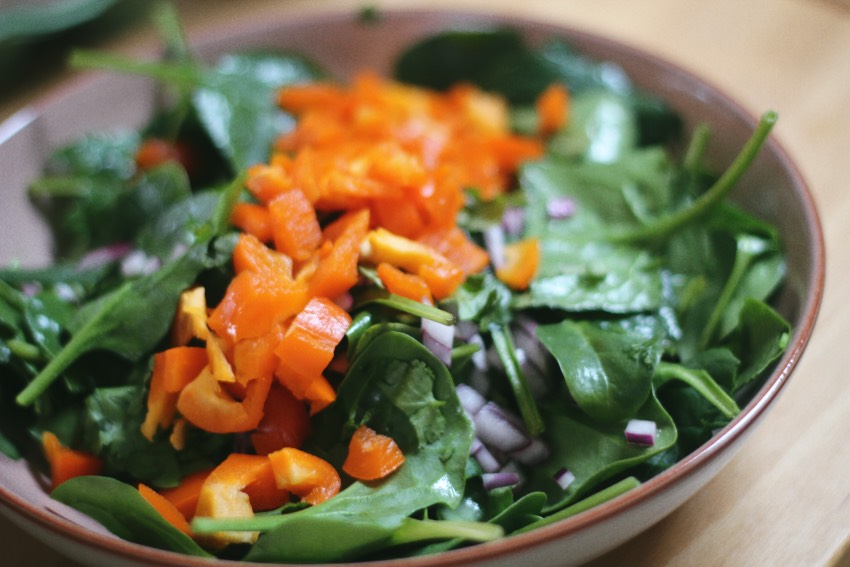 Salade met spinazie, rode ui, citroen, maple syrup en paprika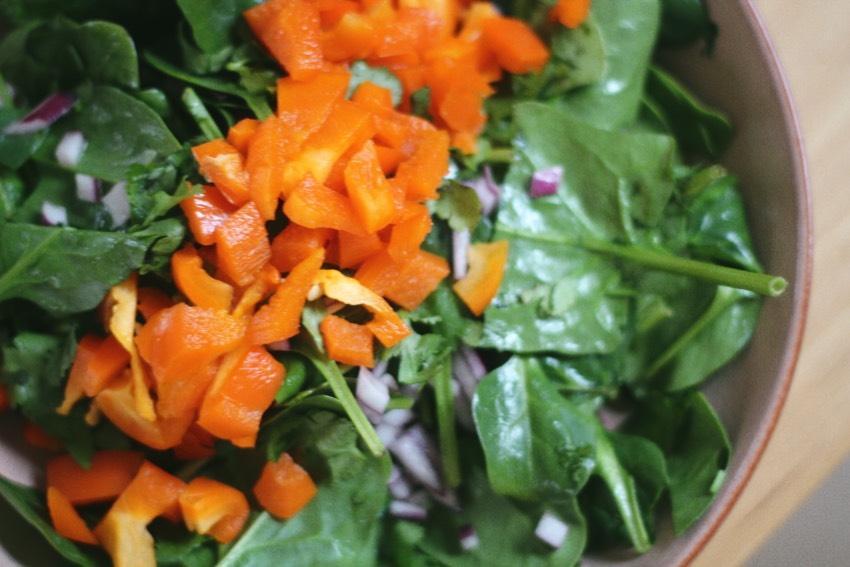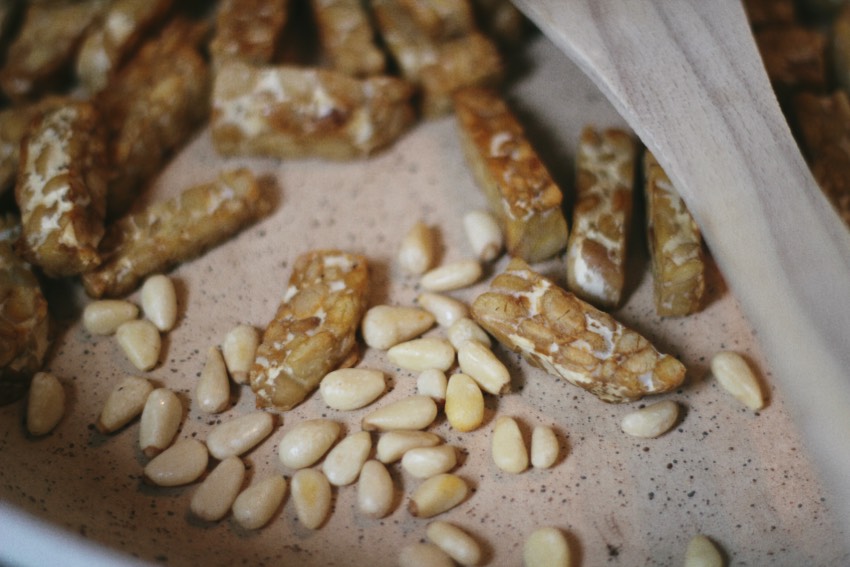 Daar gaan wat tempeh en geroosterde pijnboompitten bij en klaar!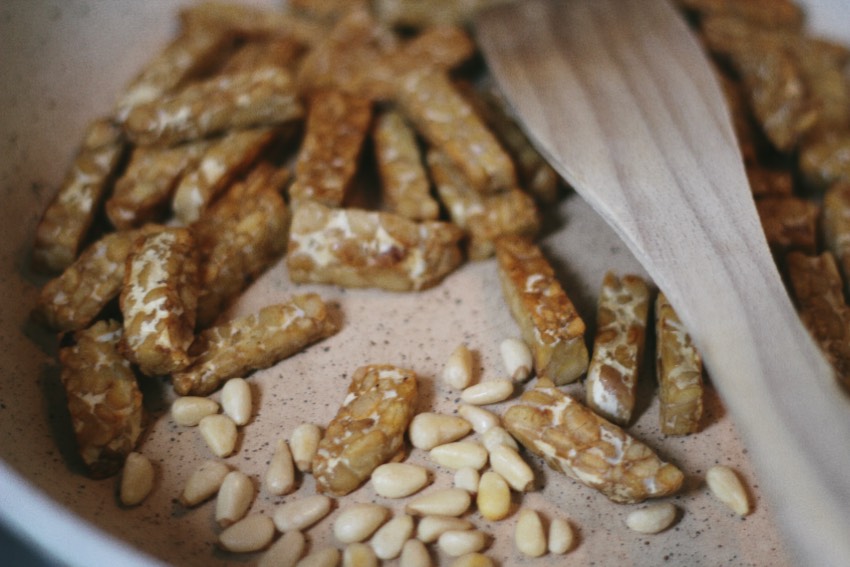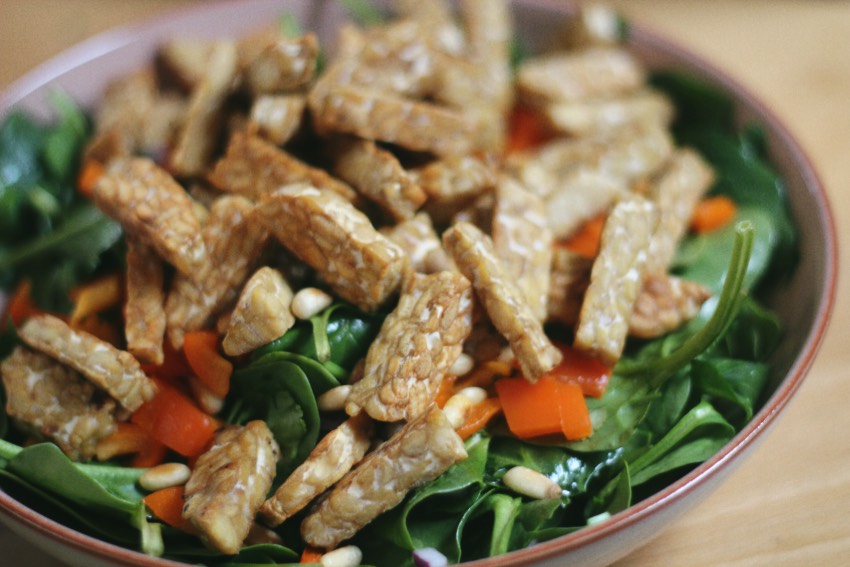 Jum!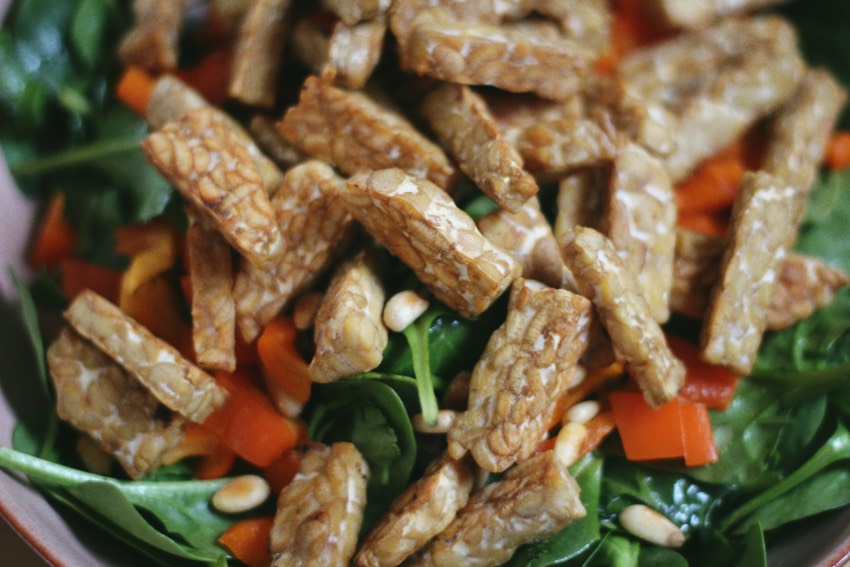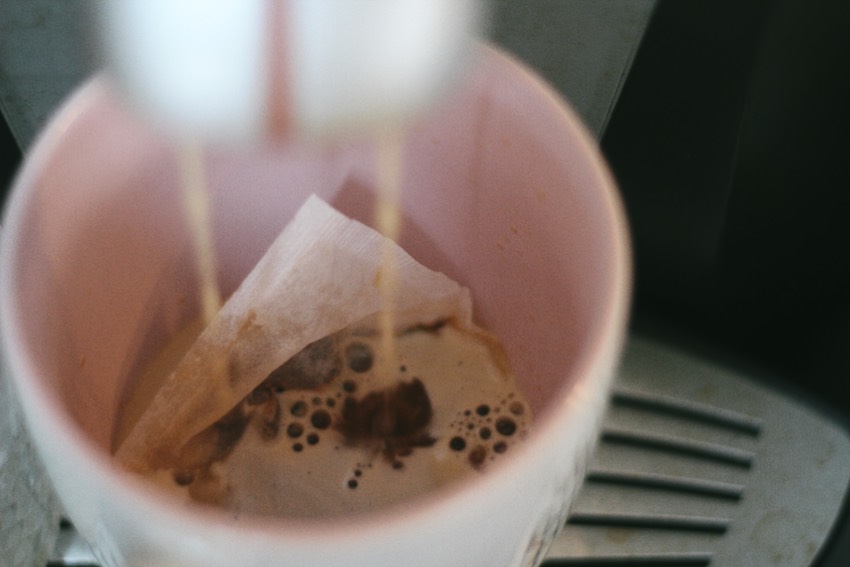 Een zakje chai thee met koffie erbovenop; dirty chai!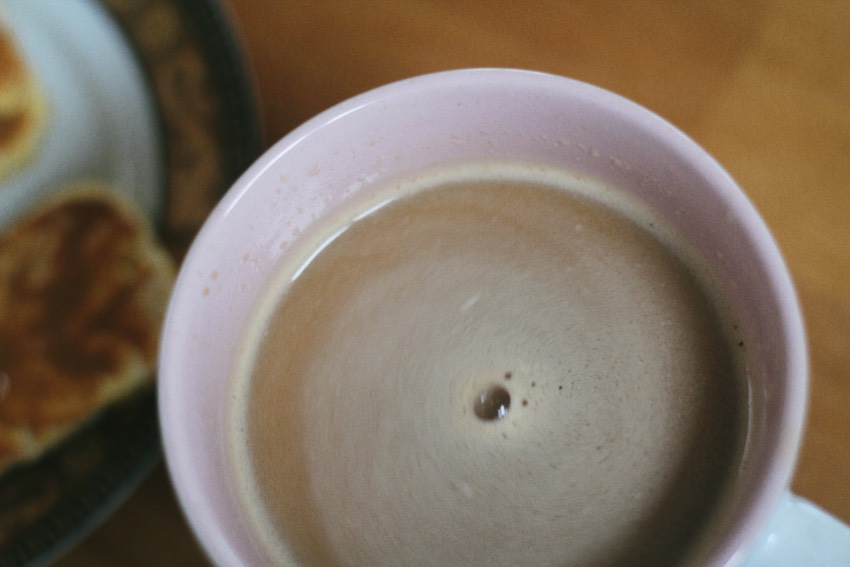 Lekker met een scheutje amandelmelk.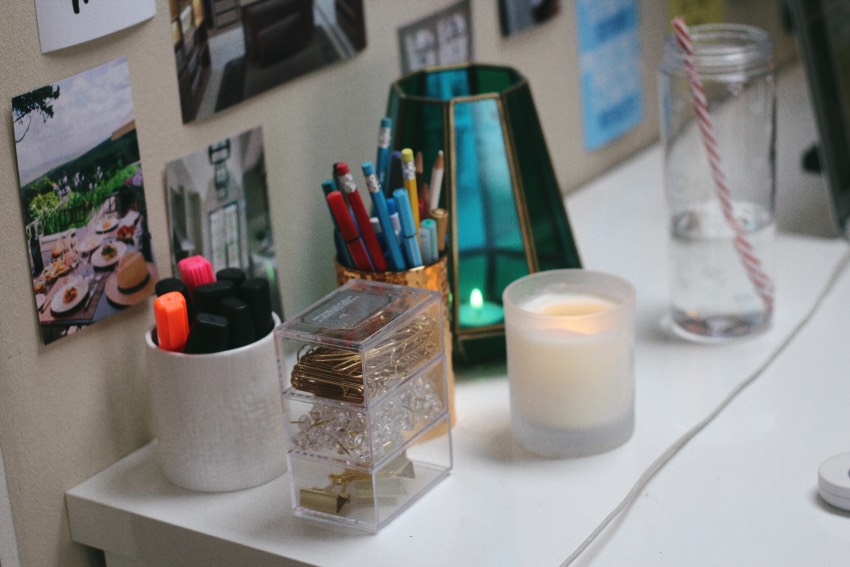 Er is een foto tussen geglipt! Beetje een sfeer foto 😉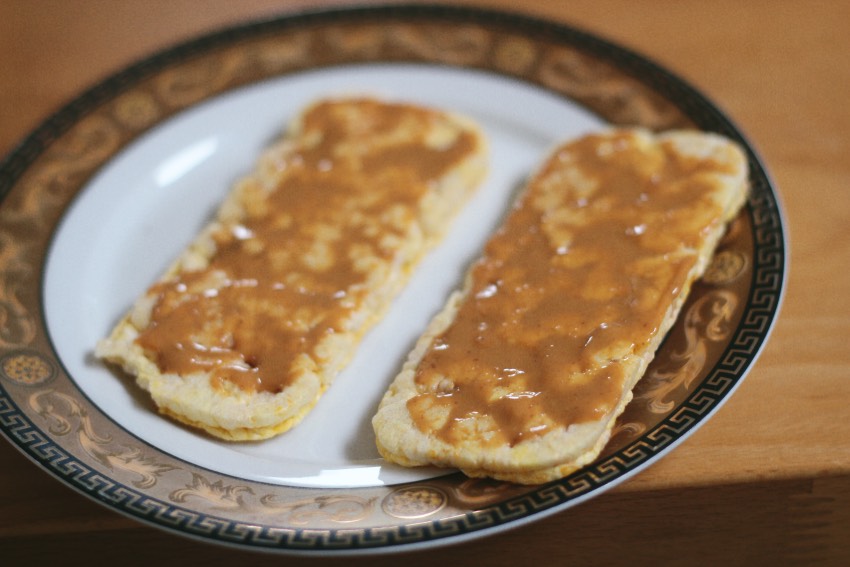 Maïswafels met pindakaas. Voor altijd een blijvertje.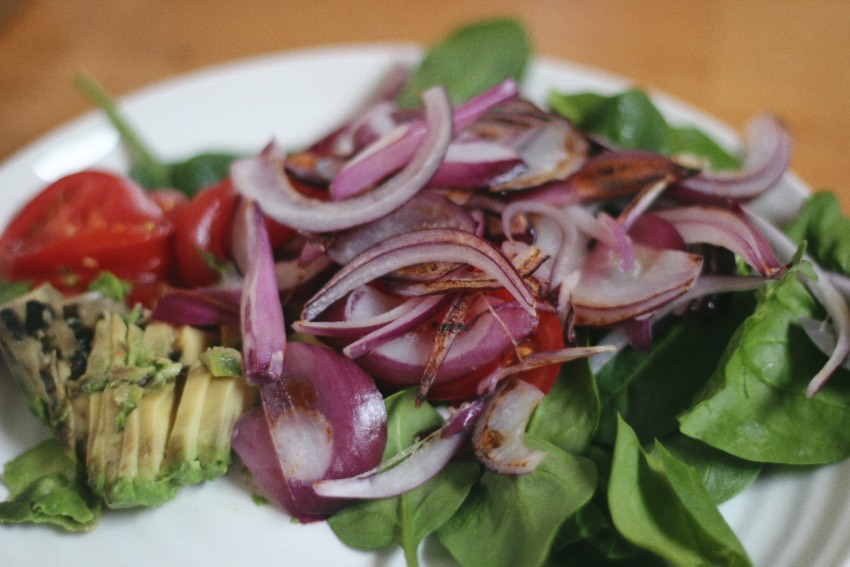 Spinazie, rode ui, tomaat, avocado en..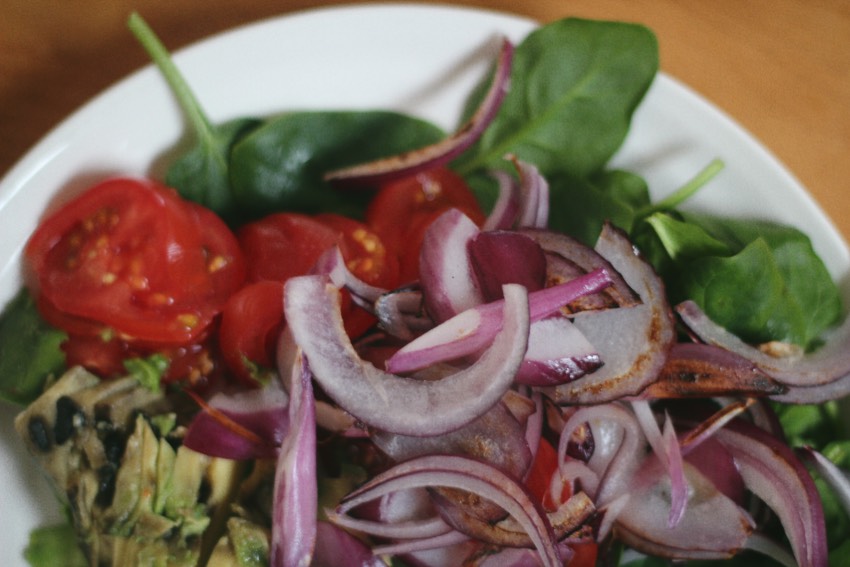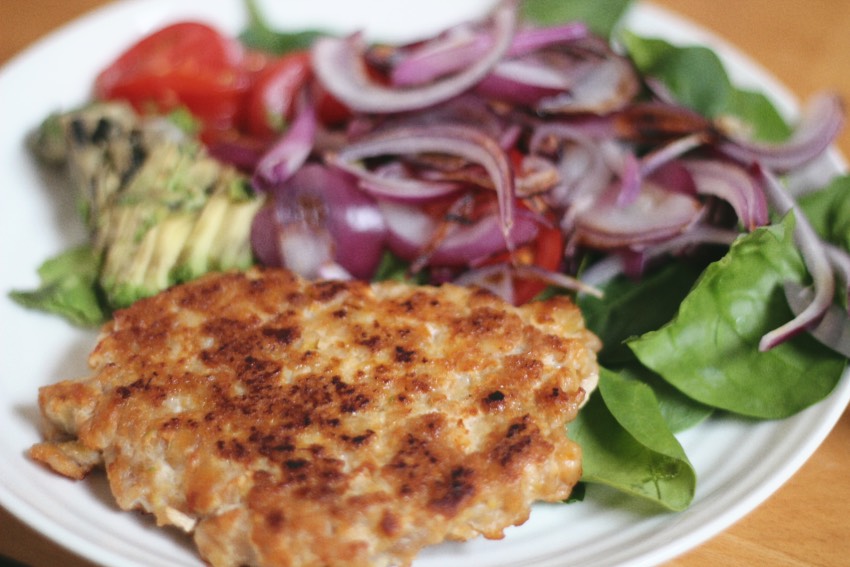 Een zelfgemaakte kipburger met kikkererwten. Mocht je het recept willen, hier staat hij voor je!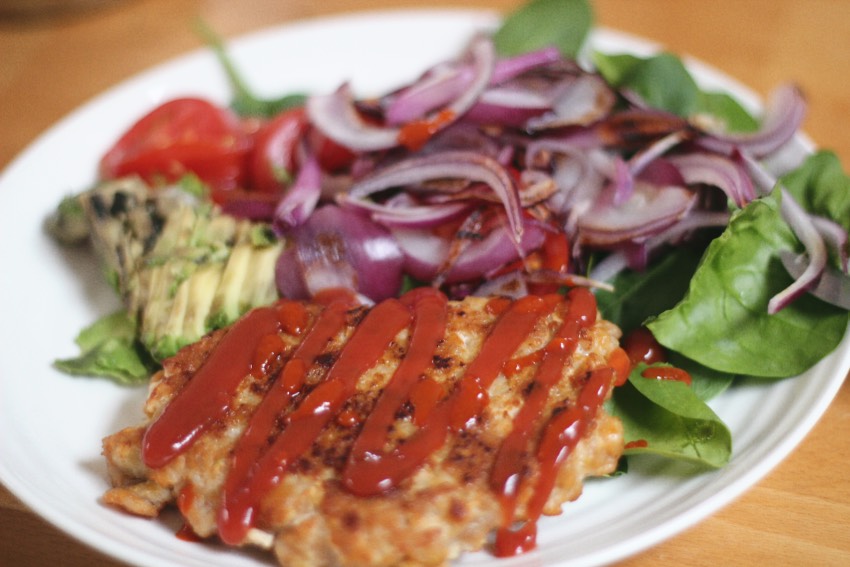 + ketchup natuurlijk. En dit is nog maar het begin, tijdens het eten gaat er ook steeds meer ketchup bij 😉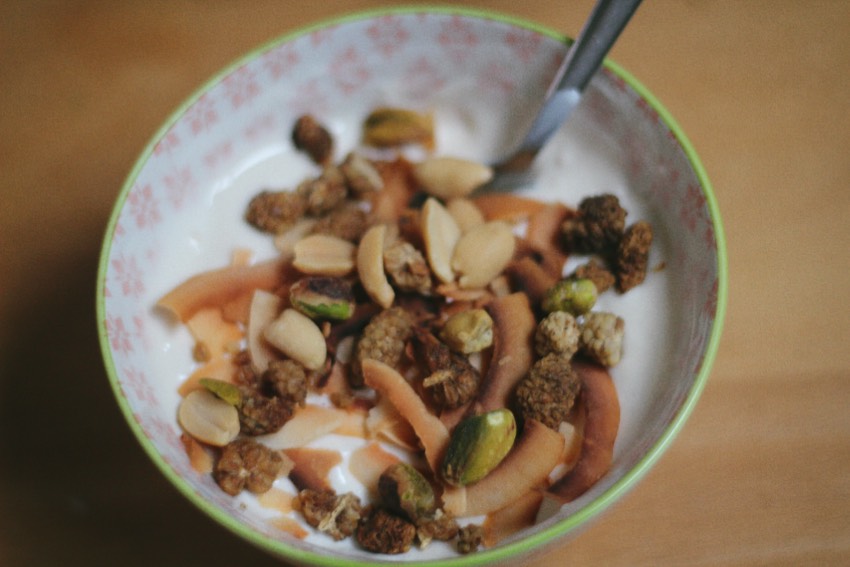 Yoghurt met kokos, pistache noten, pinda's en moerbessen/moerbeien.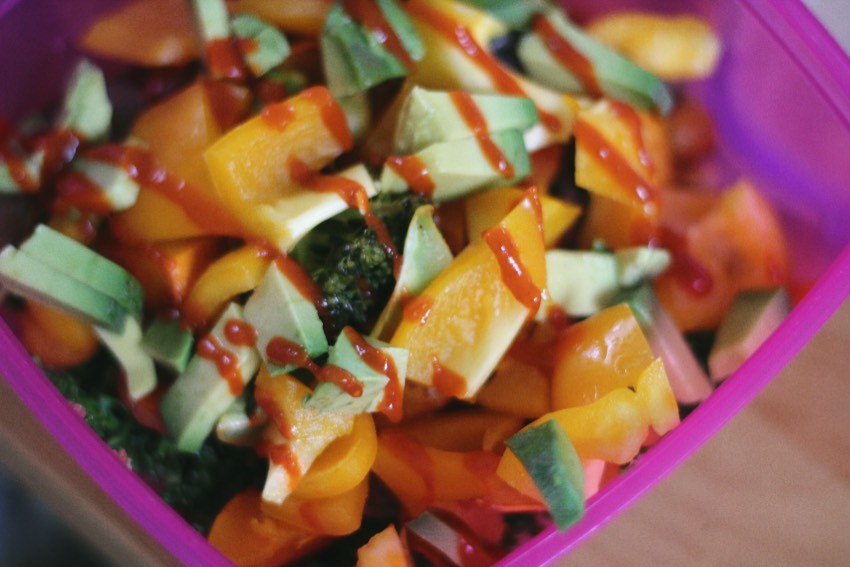 Een bakje mee voor onderweg: boerenkoolsalade met avocado, paprika, broccoli en wat sriracha.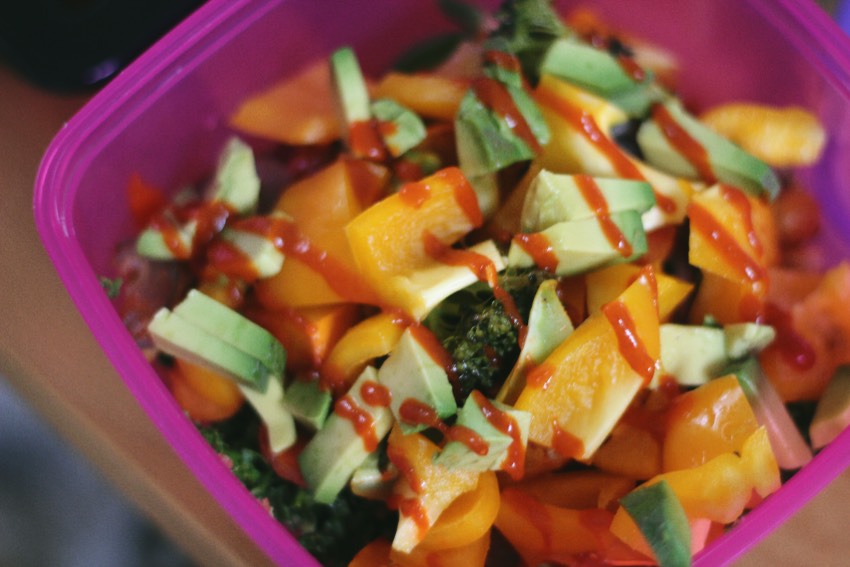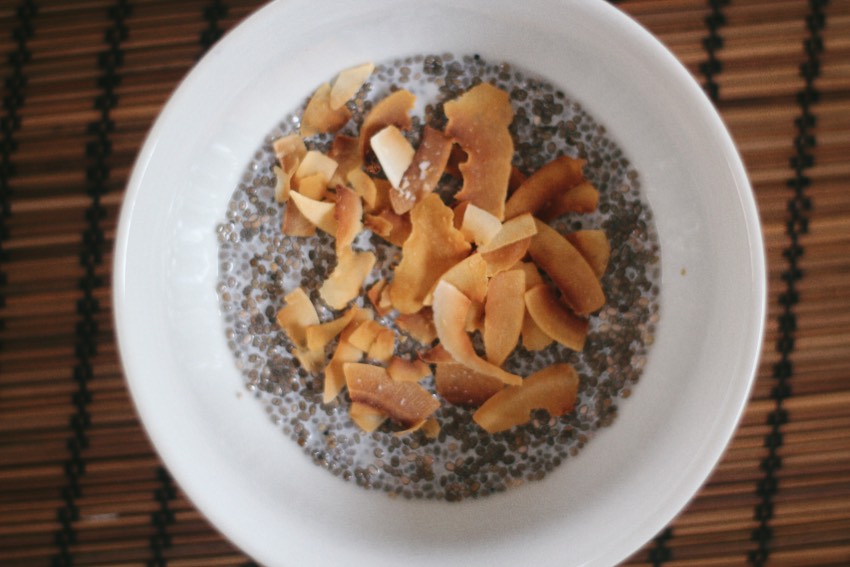 Chia pudding met kokos, hmmm!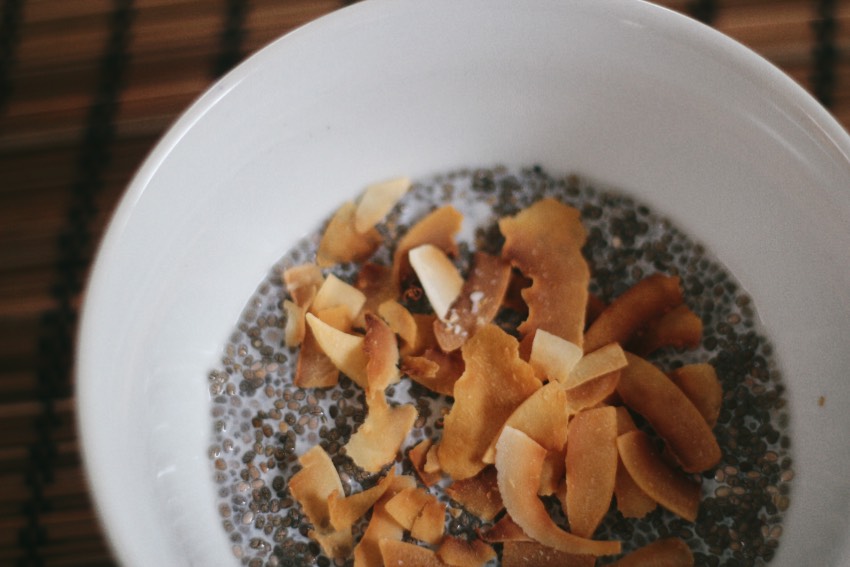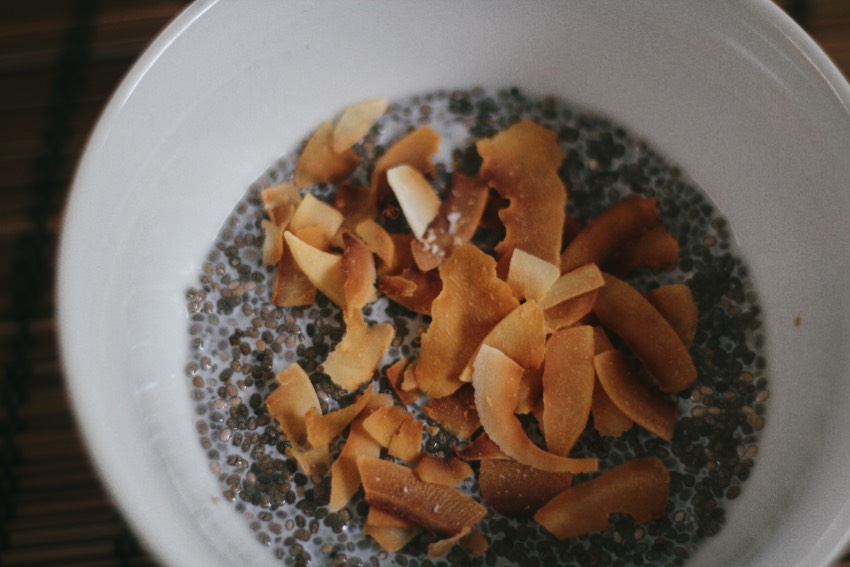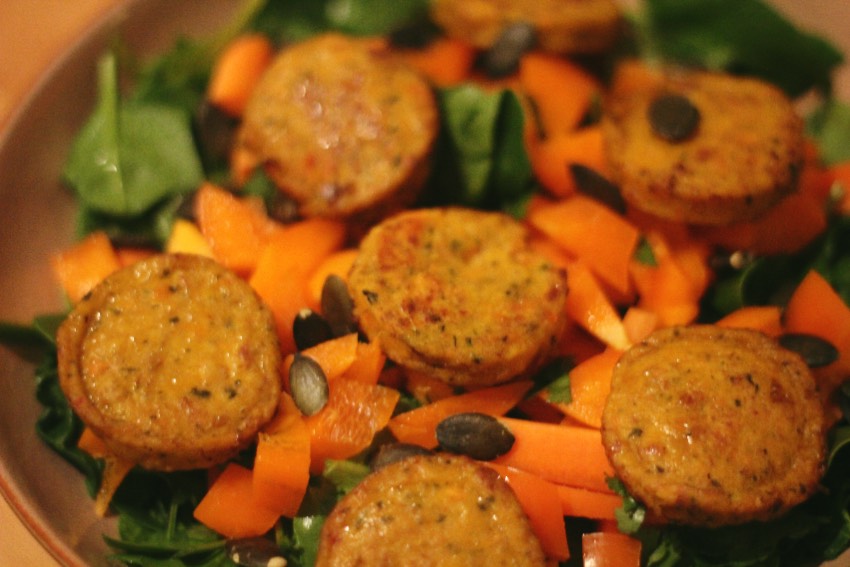 Vegetarische pompoen mini burgers van de Lidl zijn ZOOO lekker! Vooral met een salade van spinazie, paprika en pompoenpitten.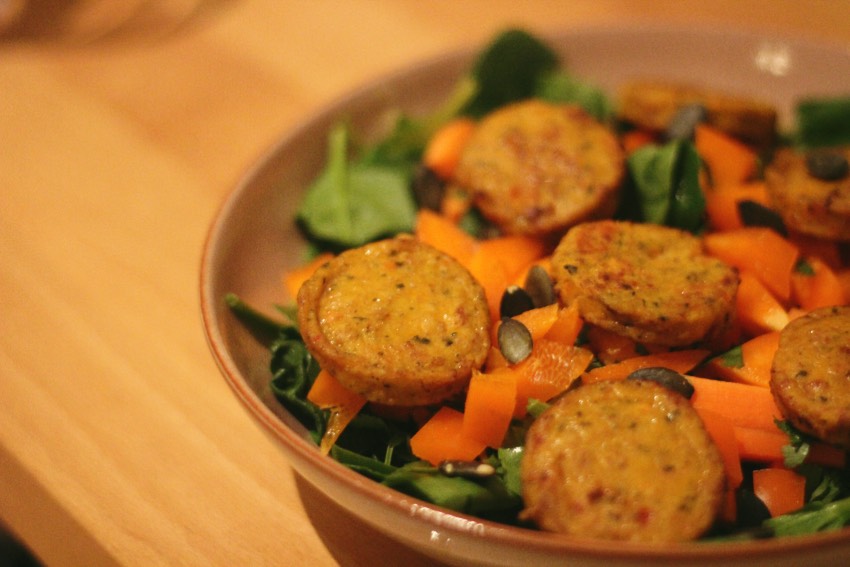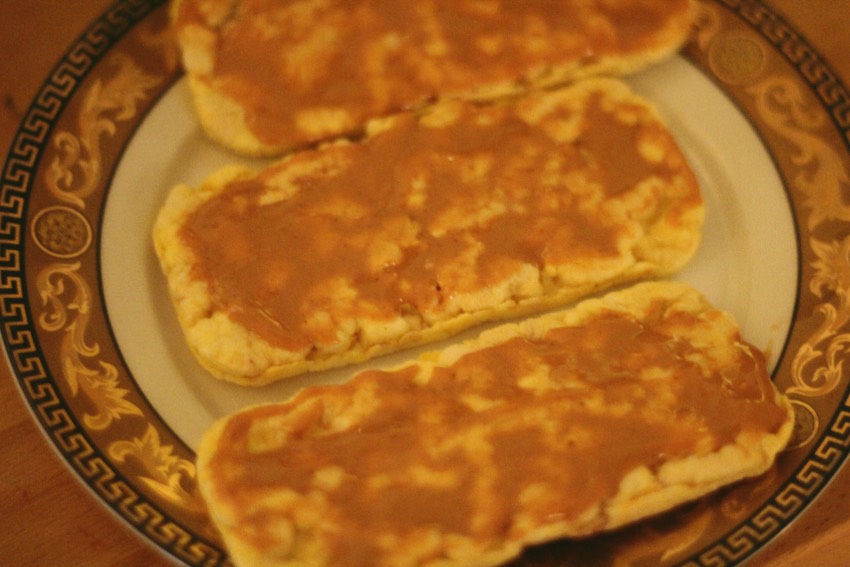 Maïswafels met pindakaas in de avond, want: trek.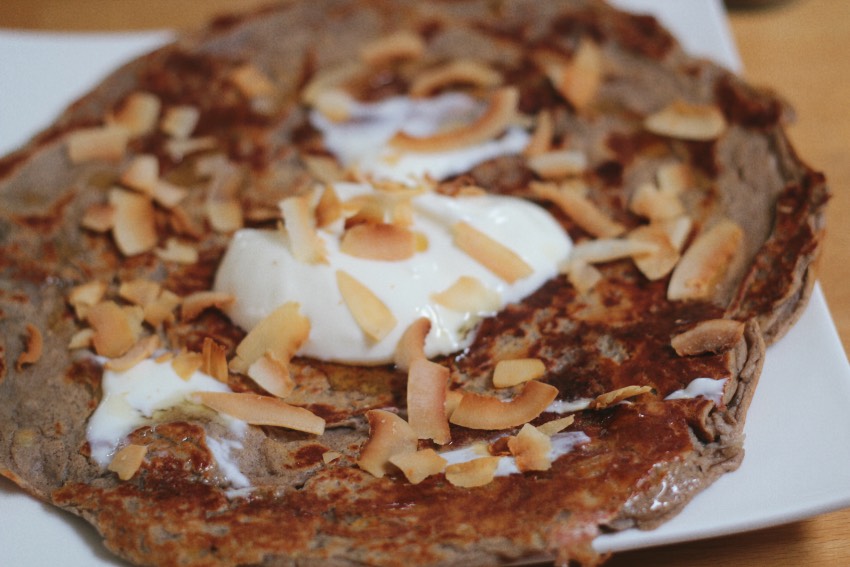 Banaan-eiwitpoeder-ei pannenkoek met maple syrup, yoghurt en kokos.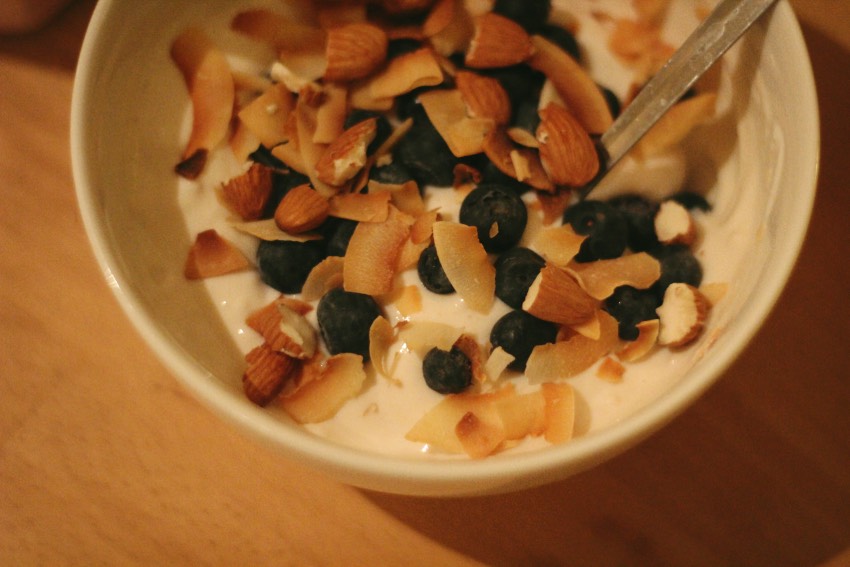 Yoghurt met bosbessen, amandelen en kokos.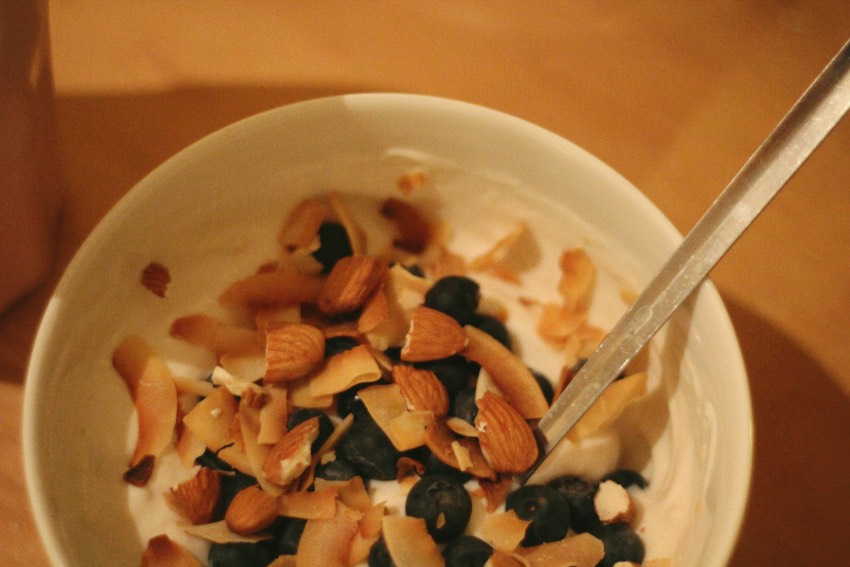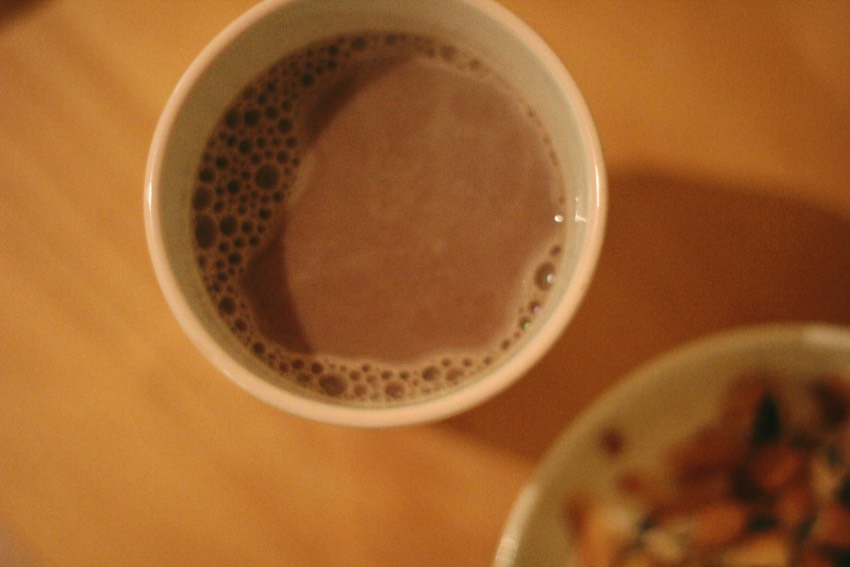 Chocolademelk! Ik maak het met amandelmelk, cacao en maple syrup of honing.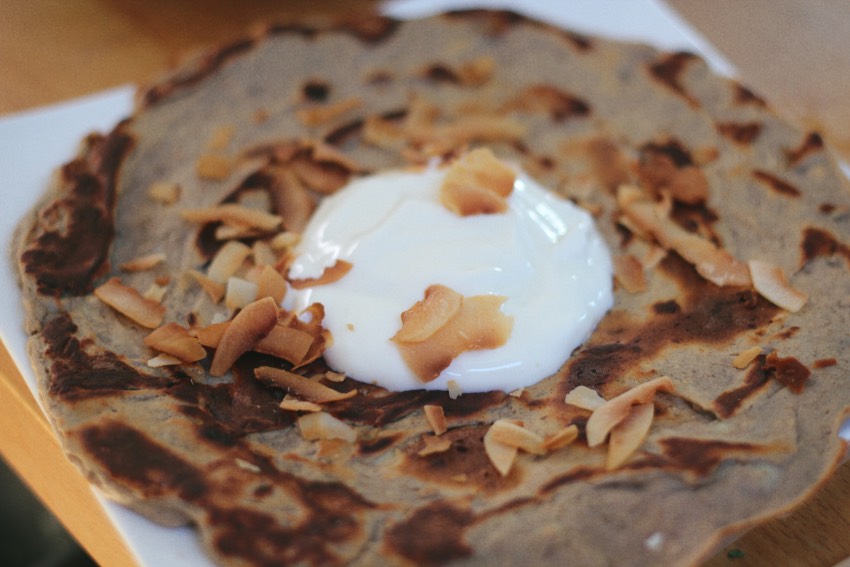 Daar hebben we pannenkoek weer!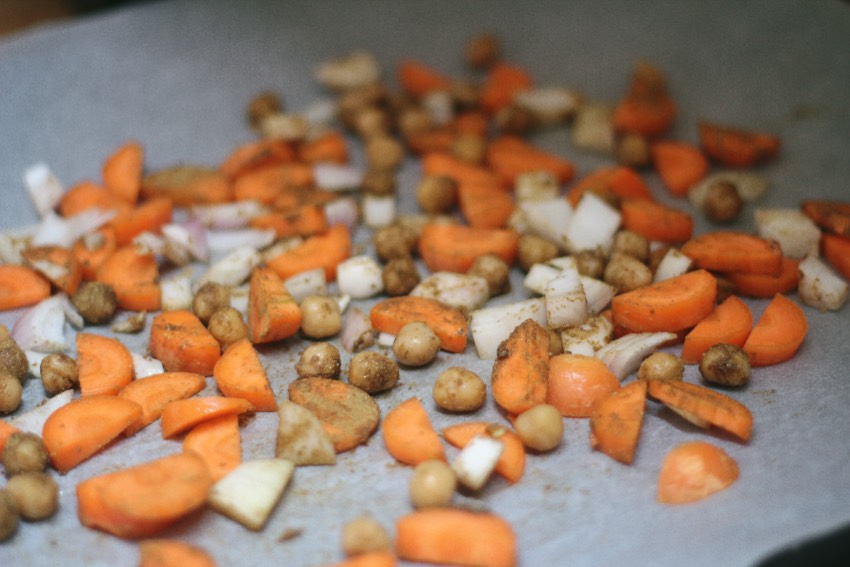 Wortel, kikkererwten en ui gaan de oven in. Bedekt met een laagje olijfolie, peper, zout en komijn.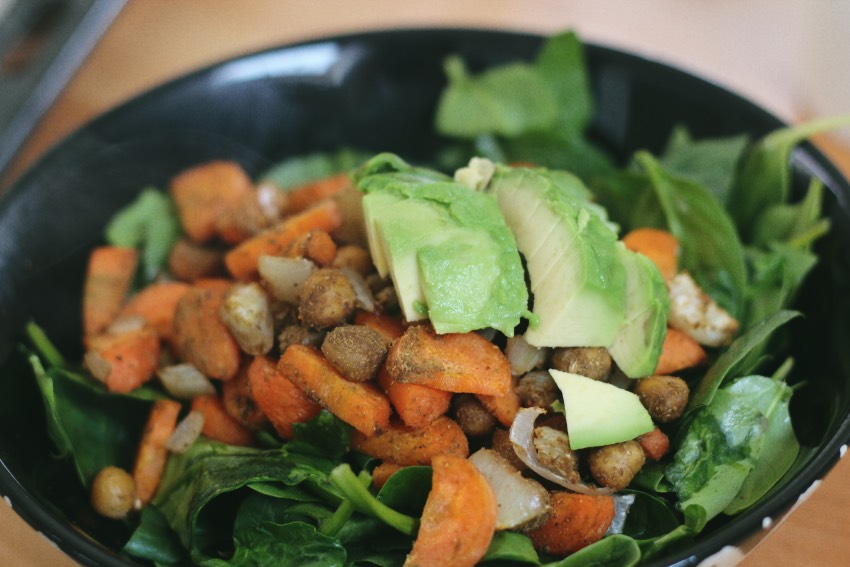 Daar maken we dan een simpele salade van met spinazie en avocado.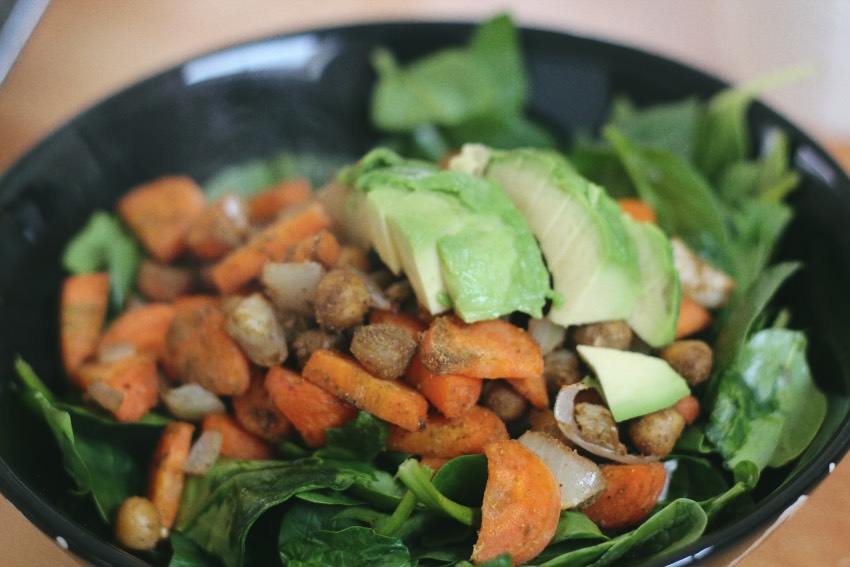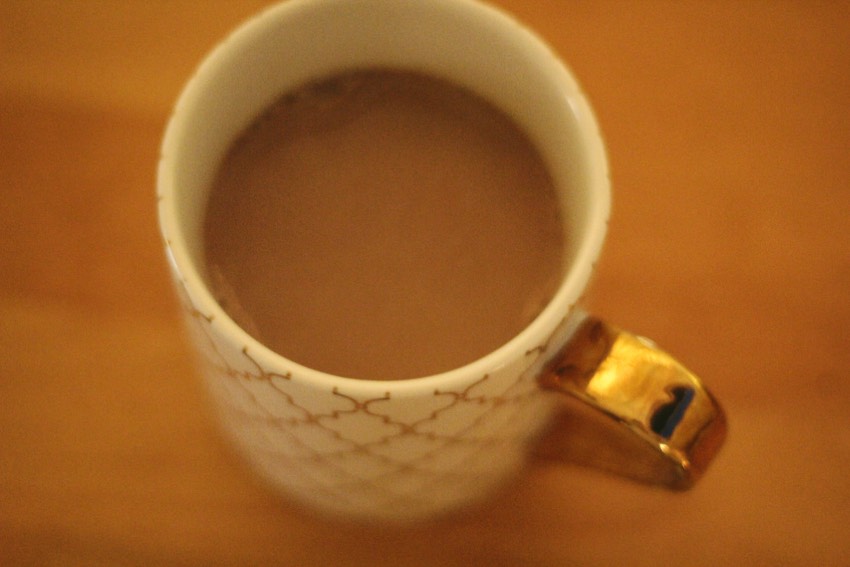 Weer, chocolademelk avondje 😉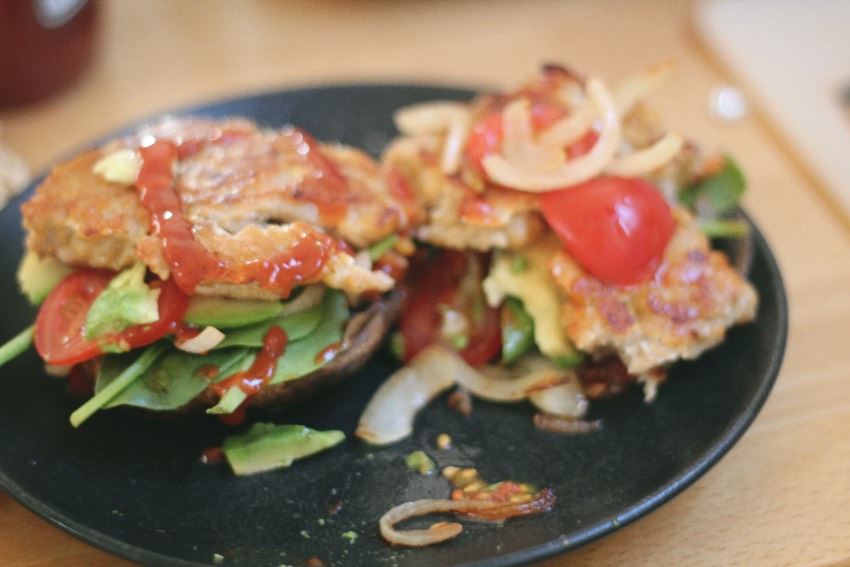 De kipburgers met kikkererwten nádat de foto voor het recept klaar is, aanvallen! Dit hoeft niet meer netjes.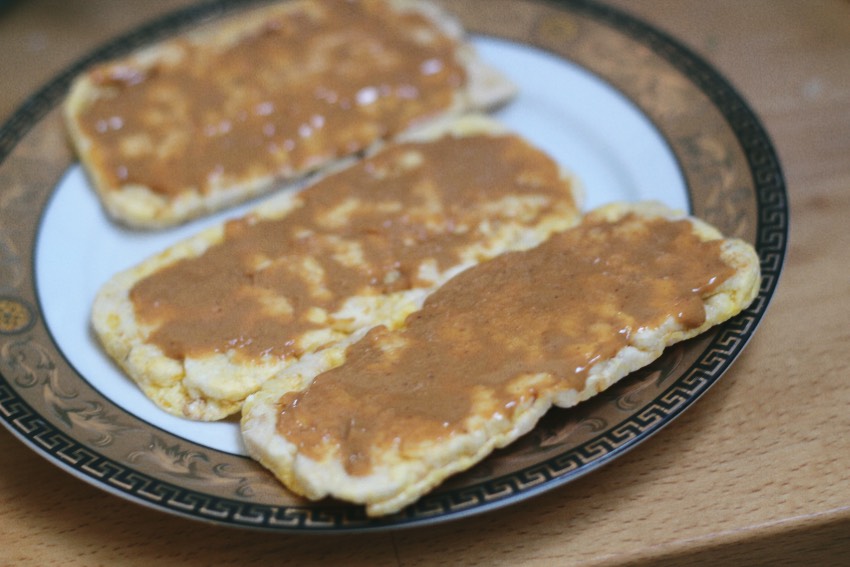 Same old 🙂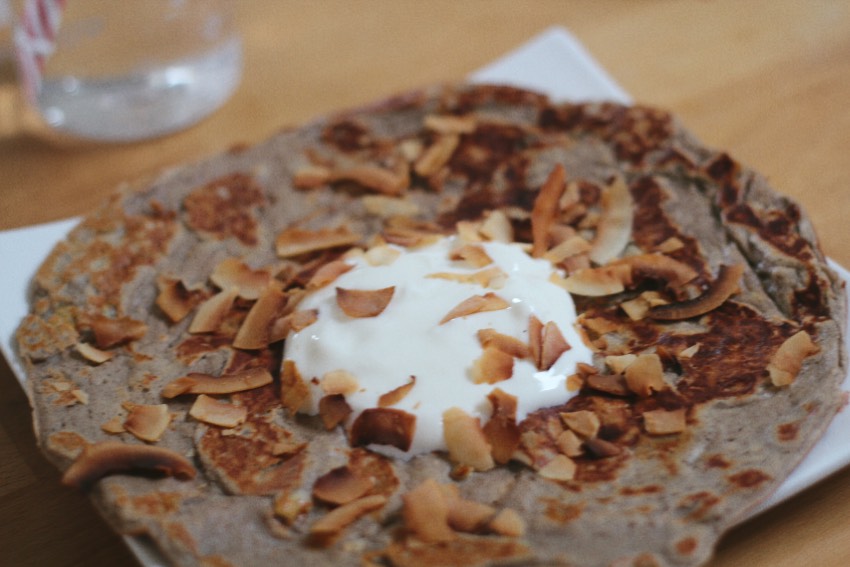 En weer; same old 🙂 Ik mis hier alleen de maple syrup.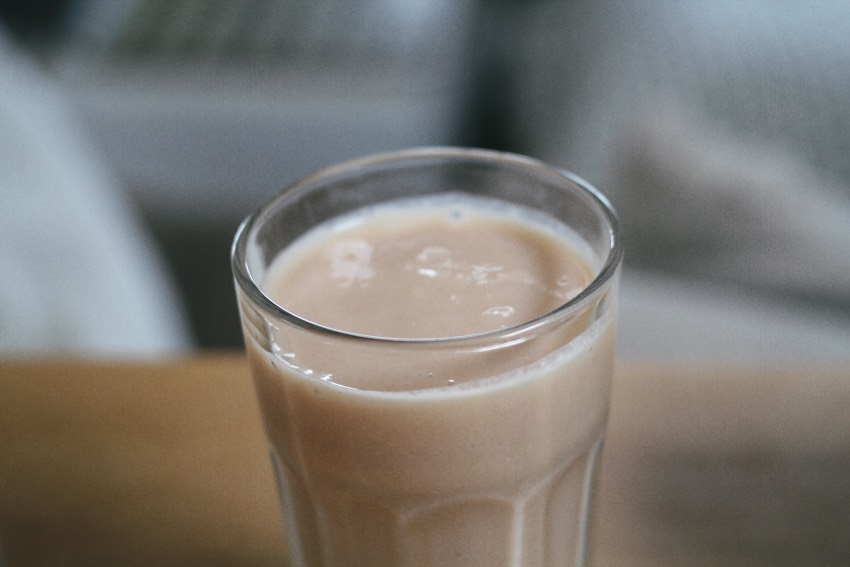 Een smoothie met een halve bevroren banaan, eiwitpoeder, amandelmelk en diepvries bloemkool. Jaja, bloemkool. Hierover binnenkort meer want ik ben er flink mee aan het experimenteren. I love it!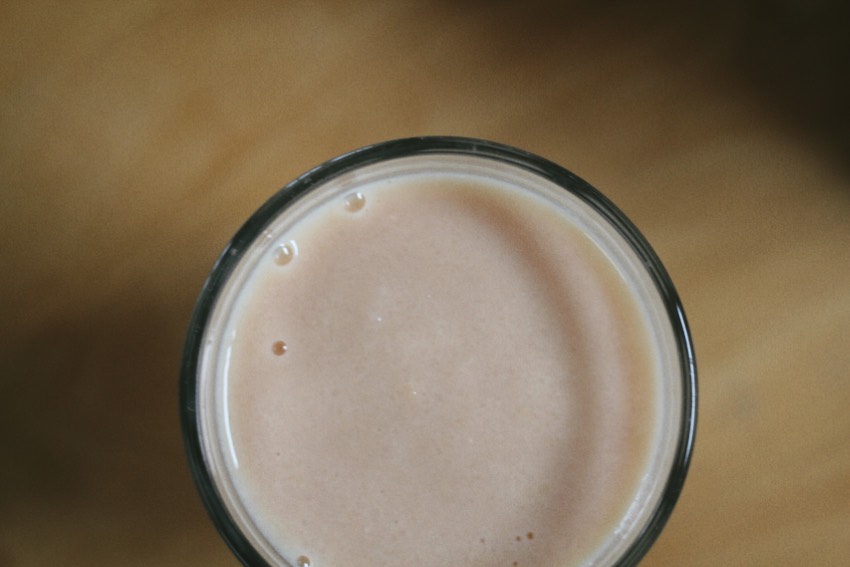 Mocht je vragen hebben of iets willen weten over hetgeen dat ik eet. Laat het gerust weten!