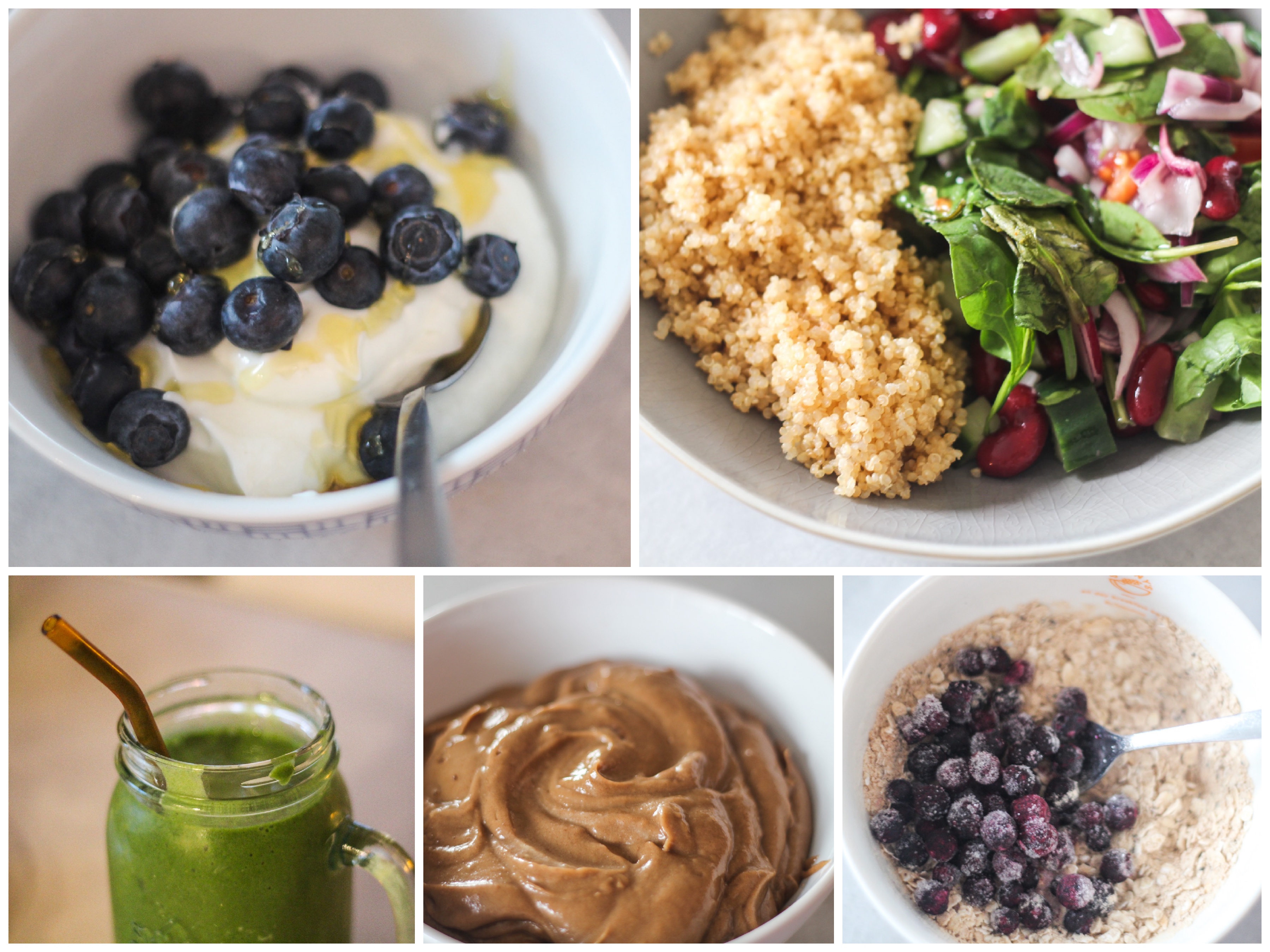 Hallo nieuw voedingsdagboek post! Ik ben zó enthousiast over wat ik eet en hoe ik mijn afgelopen weken heb ingedeeld qua eten en sporten. Ik kan bevestigen dat ik in een hele goede flow zit en daar met volle teugen van geniet. Vandaag deel ik wat ik de afgelopen tijd heb gegeten, hopelijk haal je er wat ideetjes of inspiratie uit!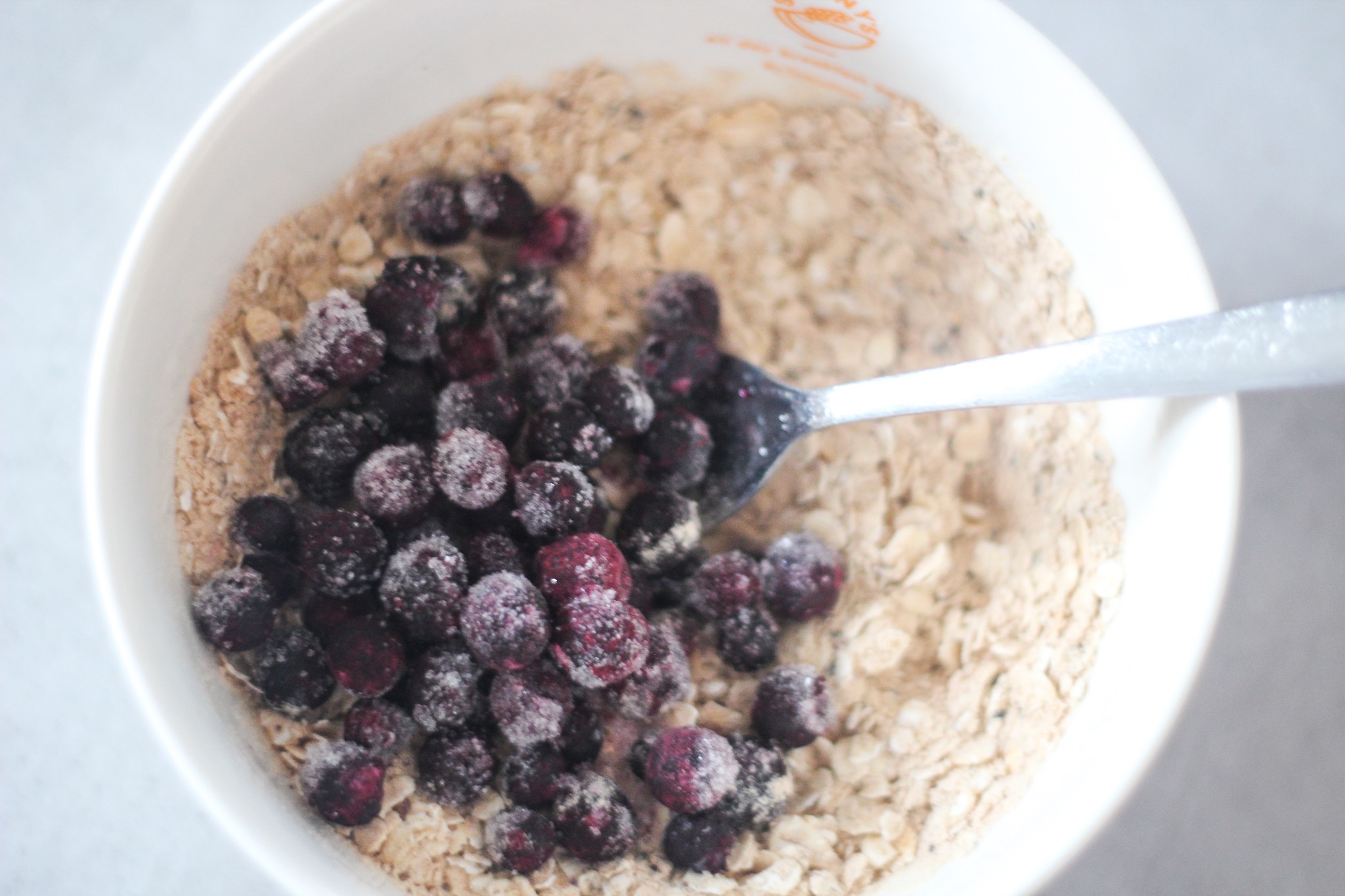 Vegan eiwitpoeder, havermout, chia zaad en diepvriesbosbessen. Hier gaat heet water overheen wat ik 10-15 minuten laat staan.
Iets teveel water, maar nog steeds heerlijk! Havermoutpap.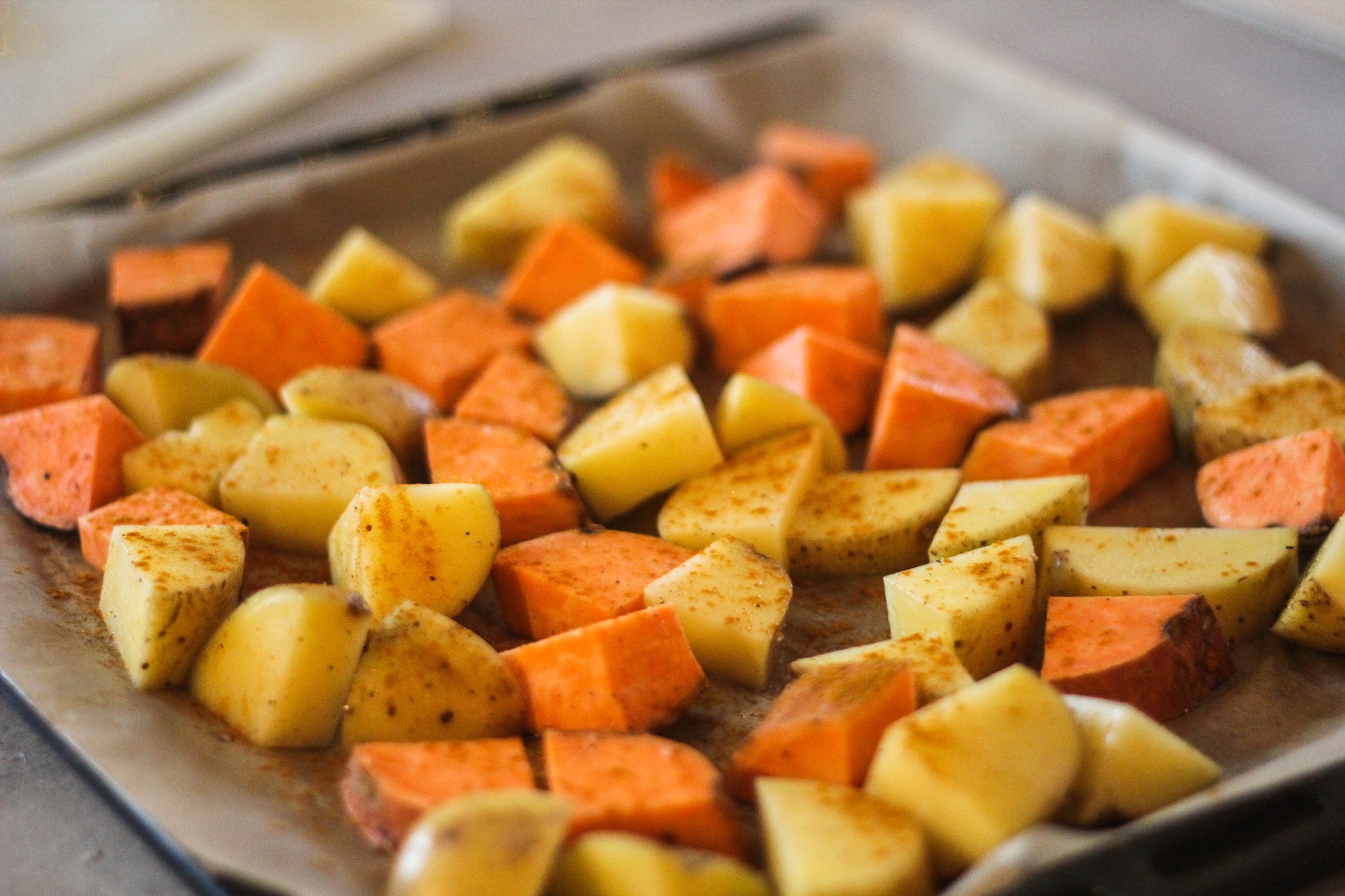 Ik ben zo gek op aardappelen, dus ik maak ze graag in een grote batch waardoor ik er meerdere dagen van kan genieten. Zoete aardappel en gewone aardappel met wat olijfolie, peper, zout en paprika poeder in de oven voor 45 minuten op 220 graden Celsius.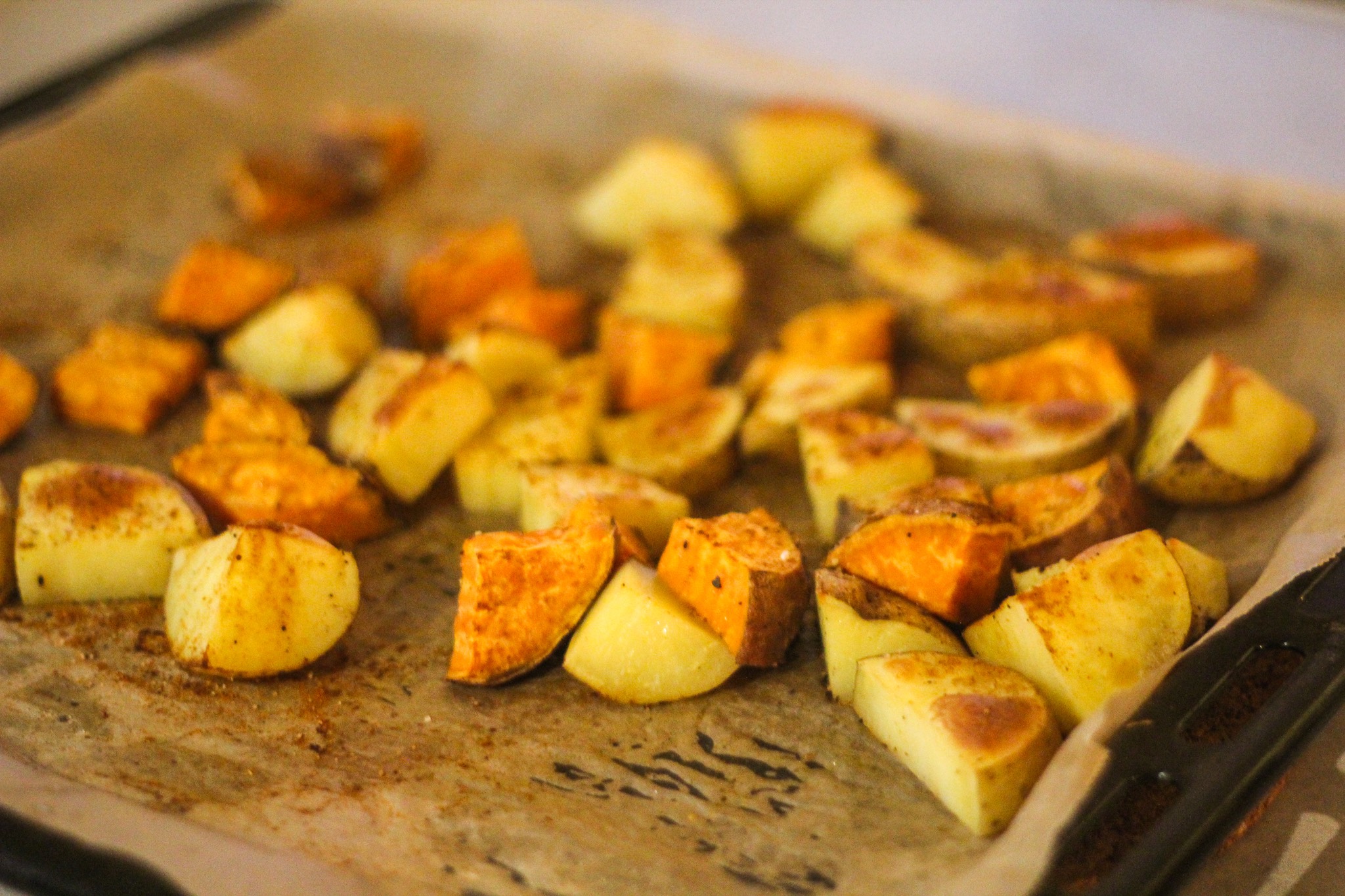 Hmmm, ik wil gewoon in deze foto duiken! Zie dat bruine korstje van de aardappel rechts? Watertanden!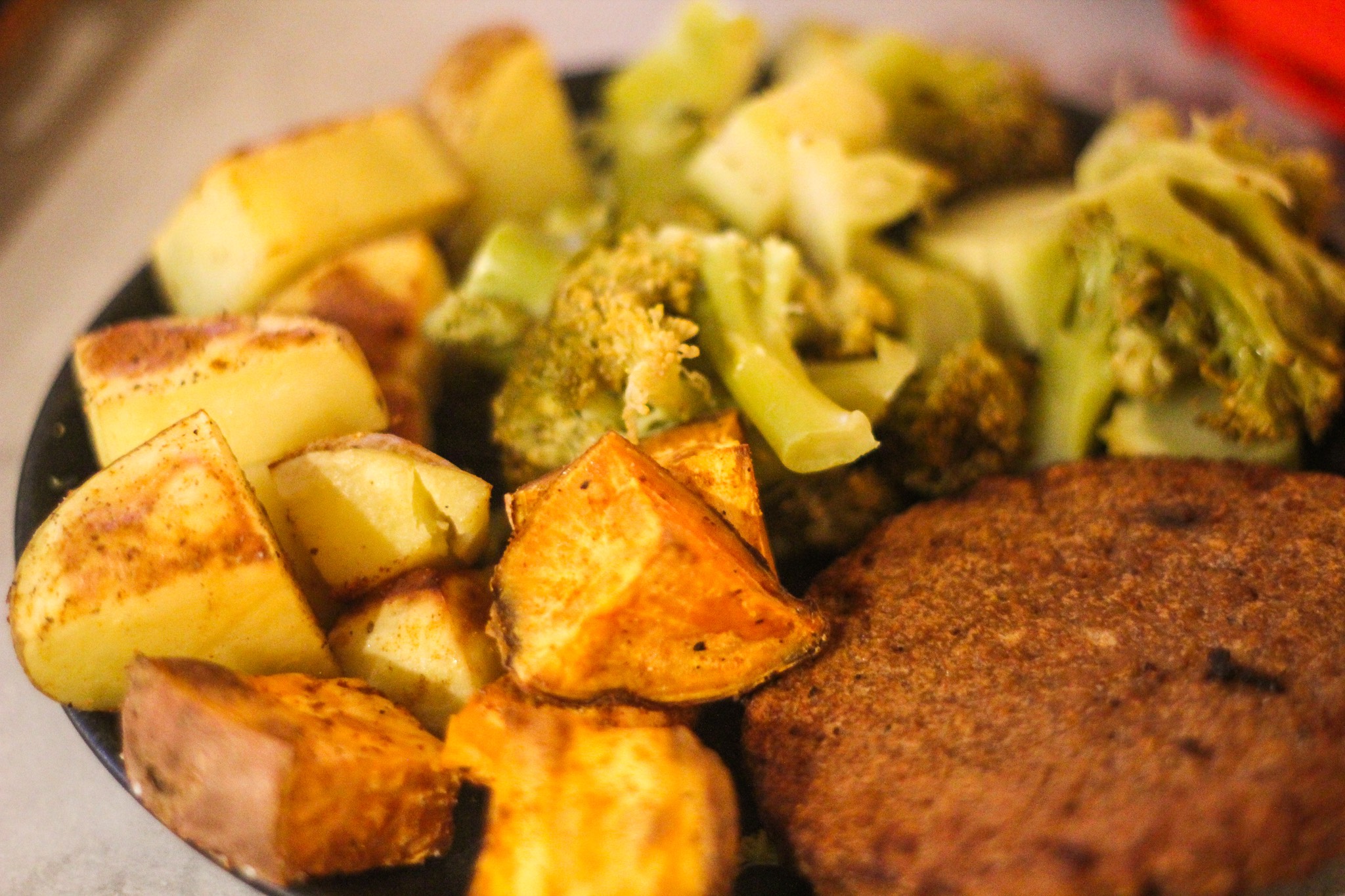 Met gestoomde broccoli en een vegetarische burger noemen we dit een vega "AVG'tje"? 😉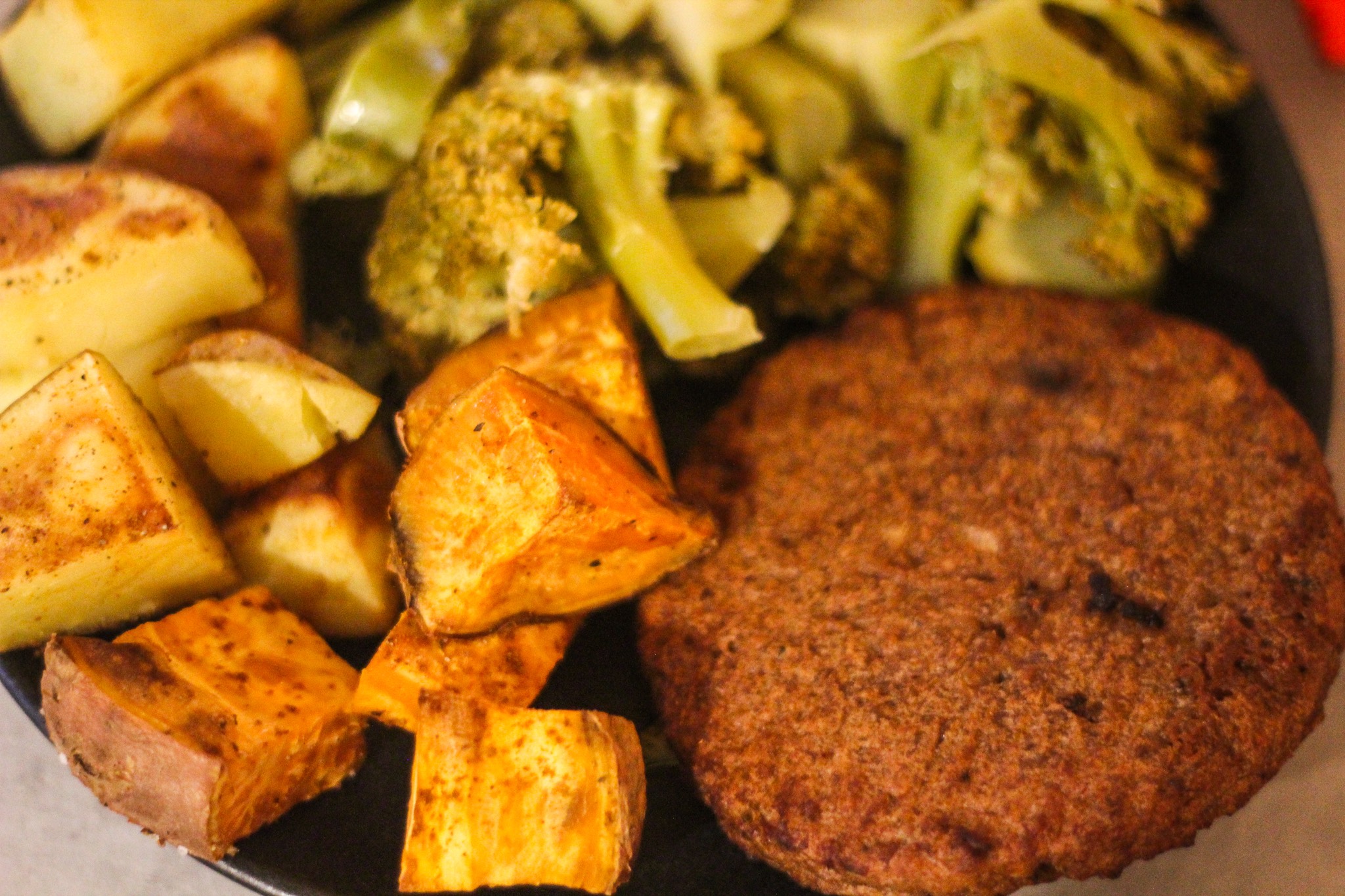 Grote kans dat hier nog ketchup bij kwam.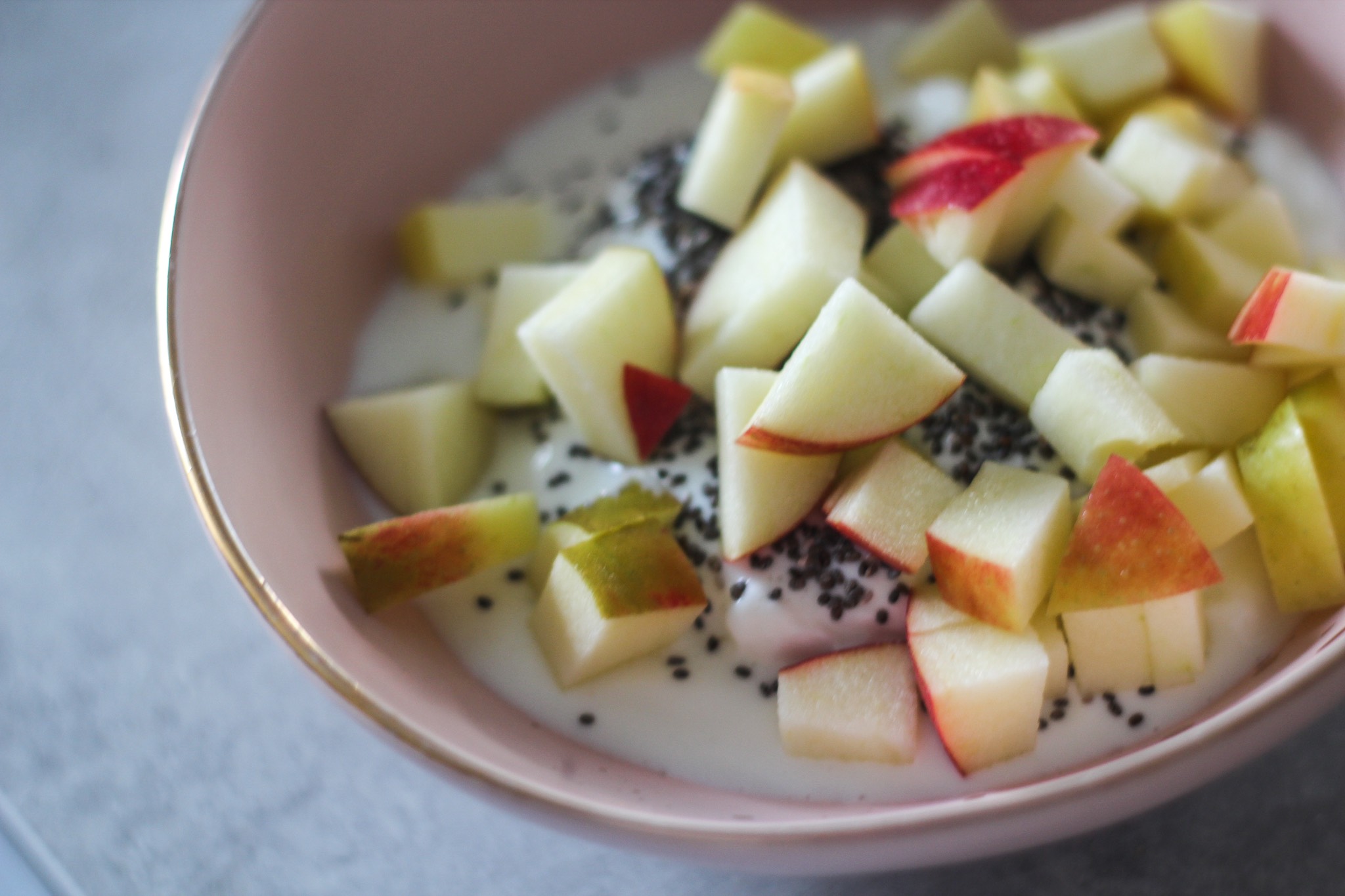 Magere kwark met chiazaad en appel.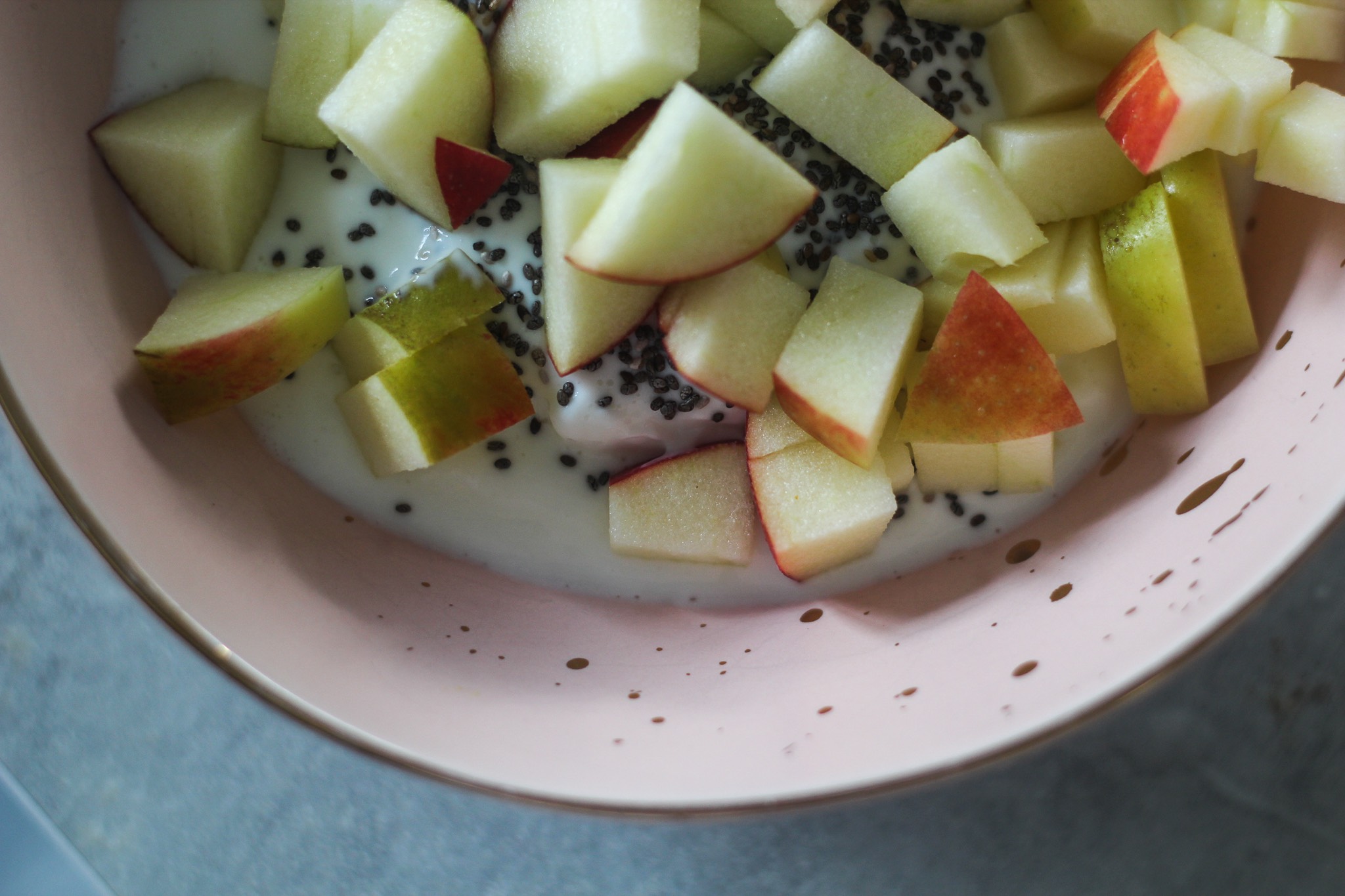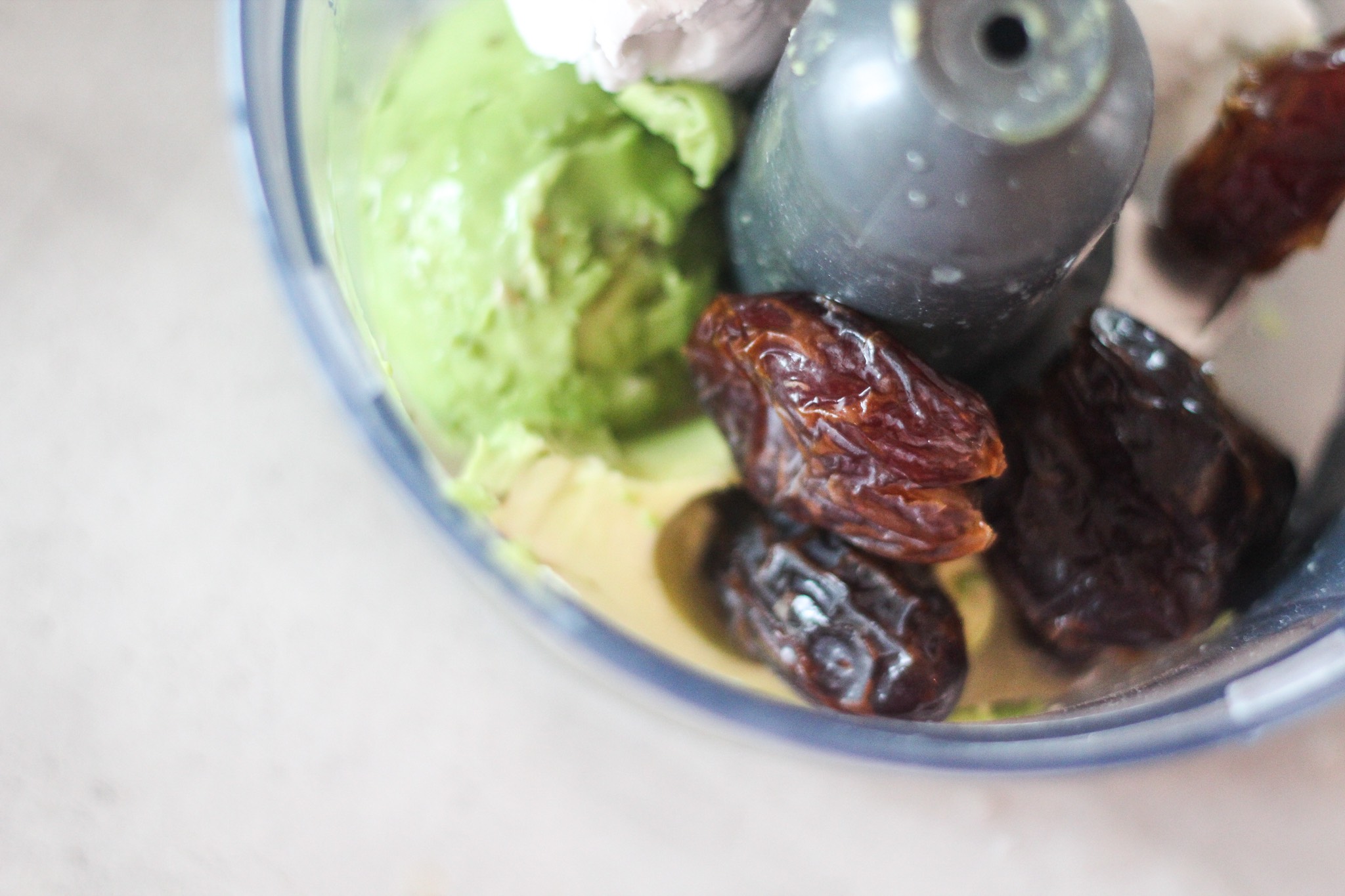 Drie keer raden wat dit is! Chocolademousse van dadels, avocado en kokosmelk. Dit was voor de video "Mijn vriend probeert" waarbij Boy mocht 'genieten' van een gezondere chocolademousse haha. Mocht je hem hebben gemist, hier kun je hem terug kijken: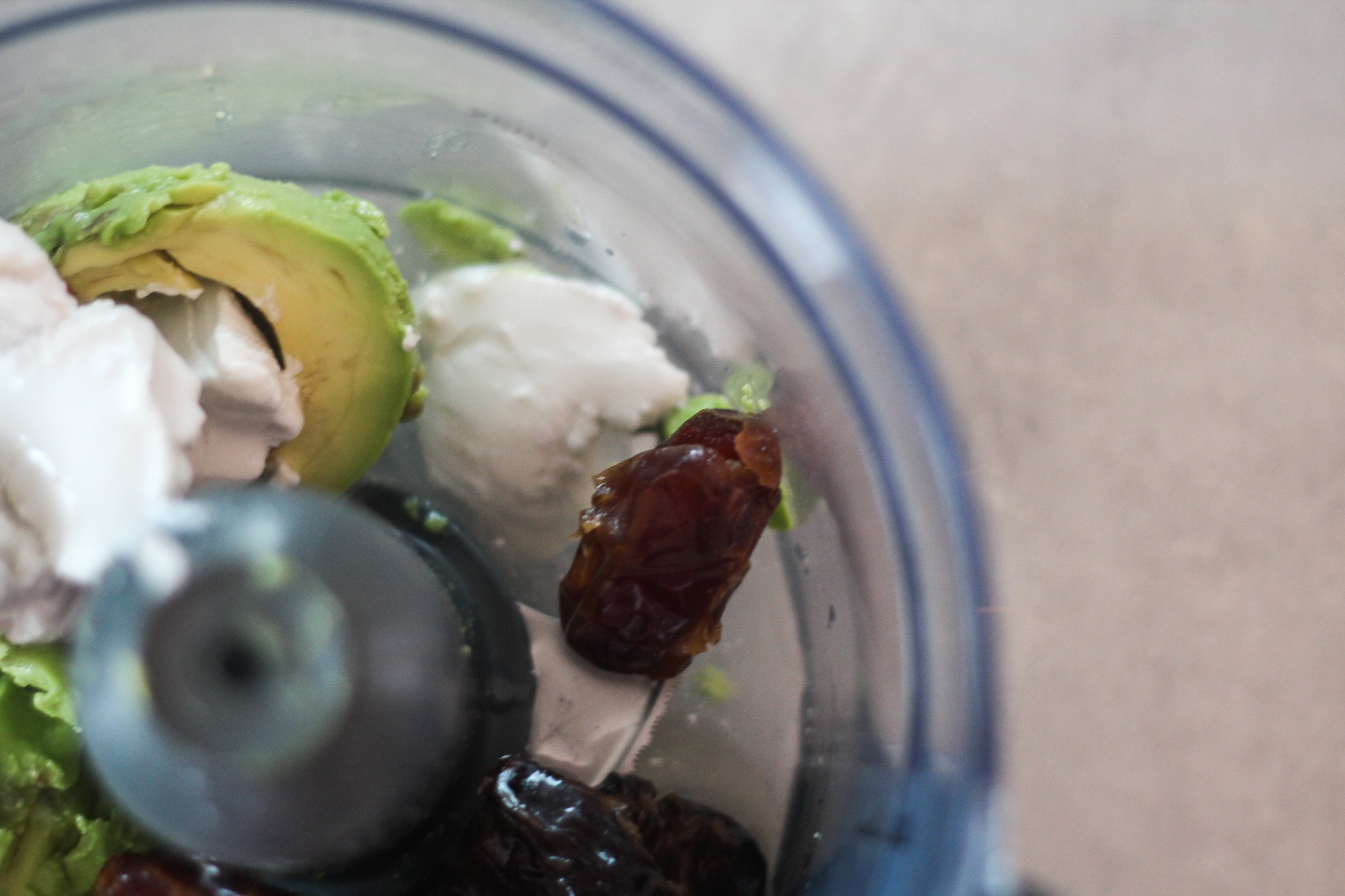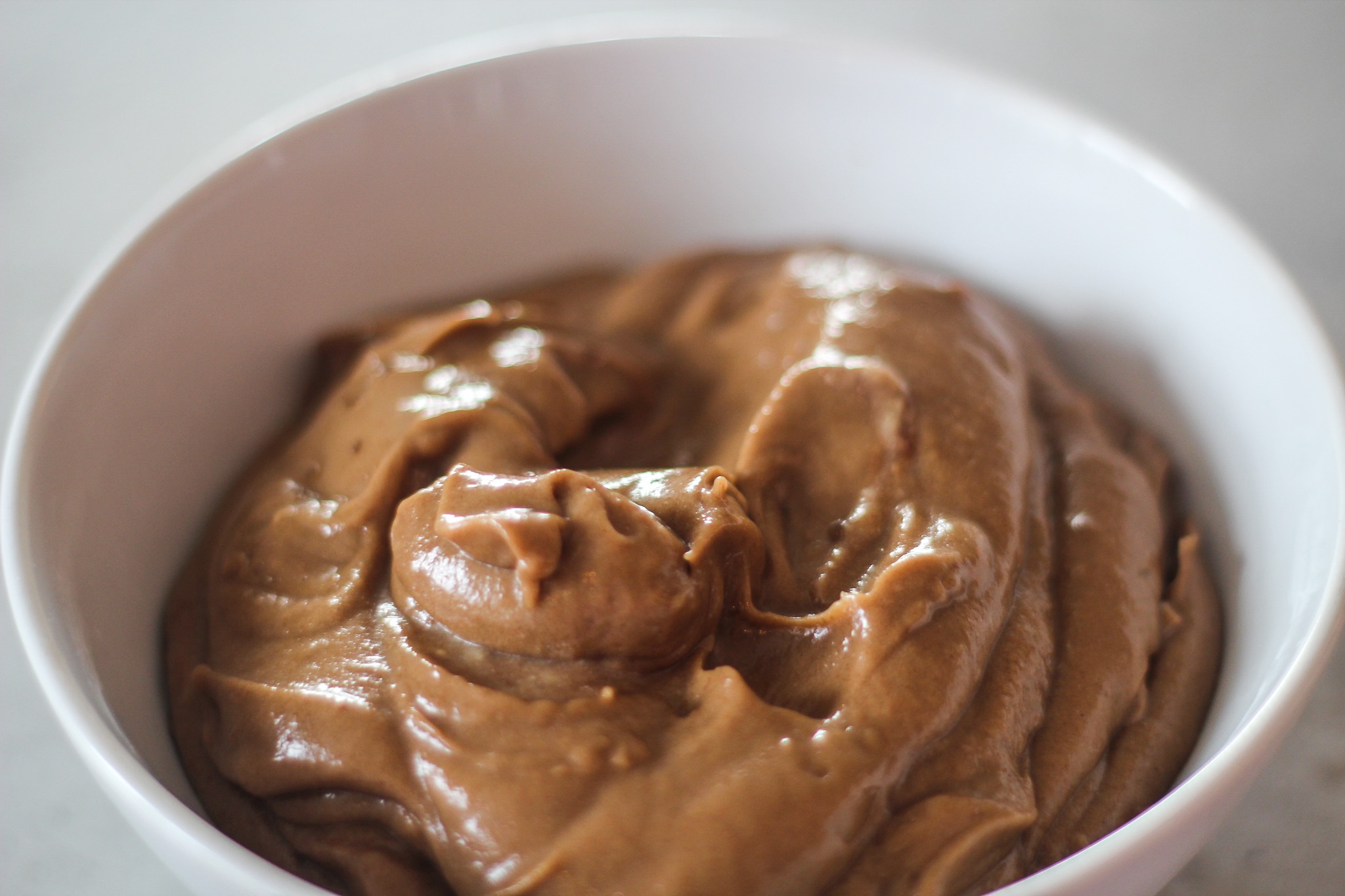 Het resultaat! Voor mij is dit dus goddelijk, voor Boy niet zo. Haha.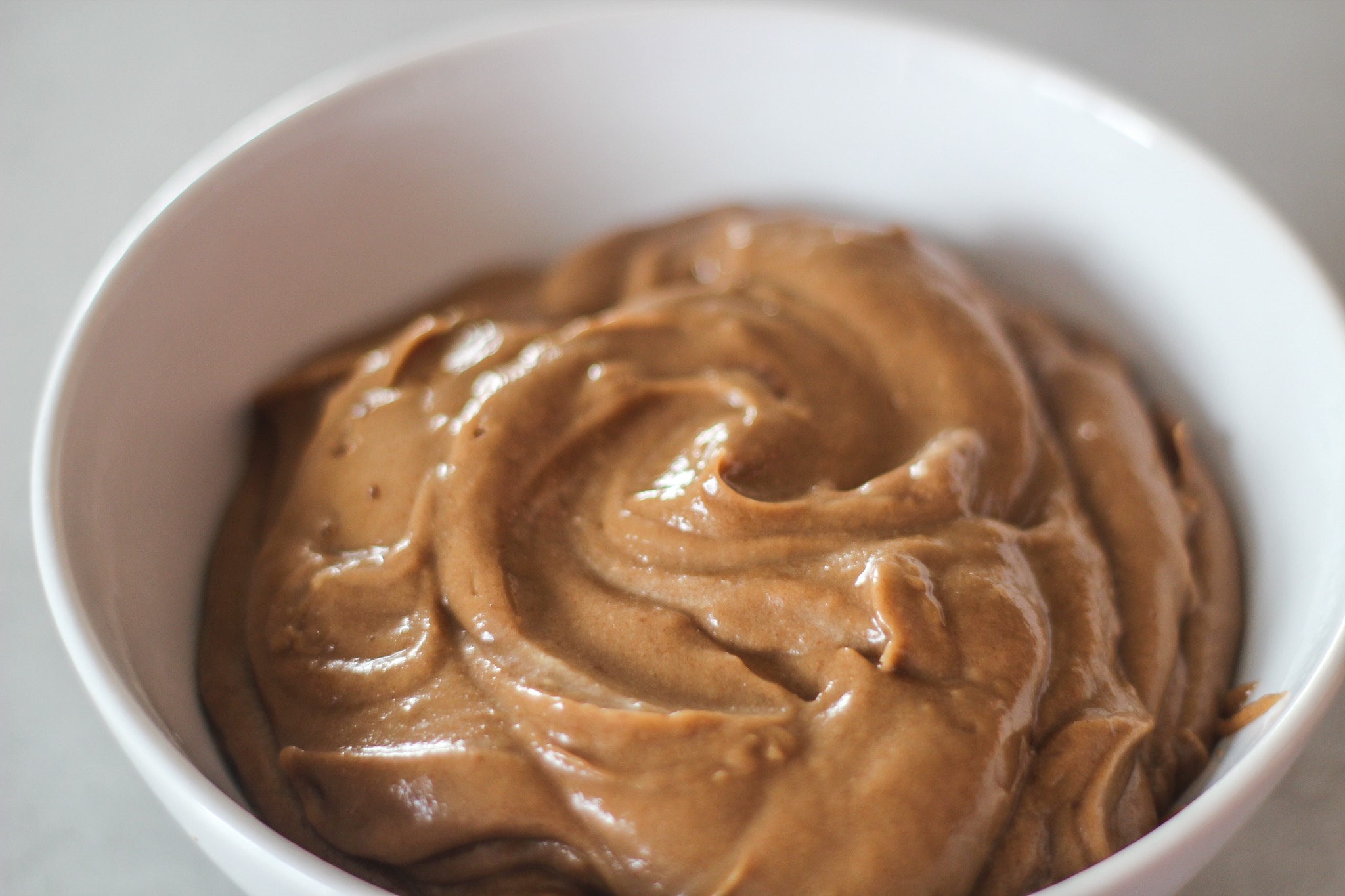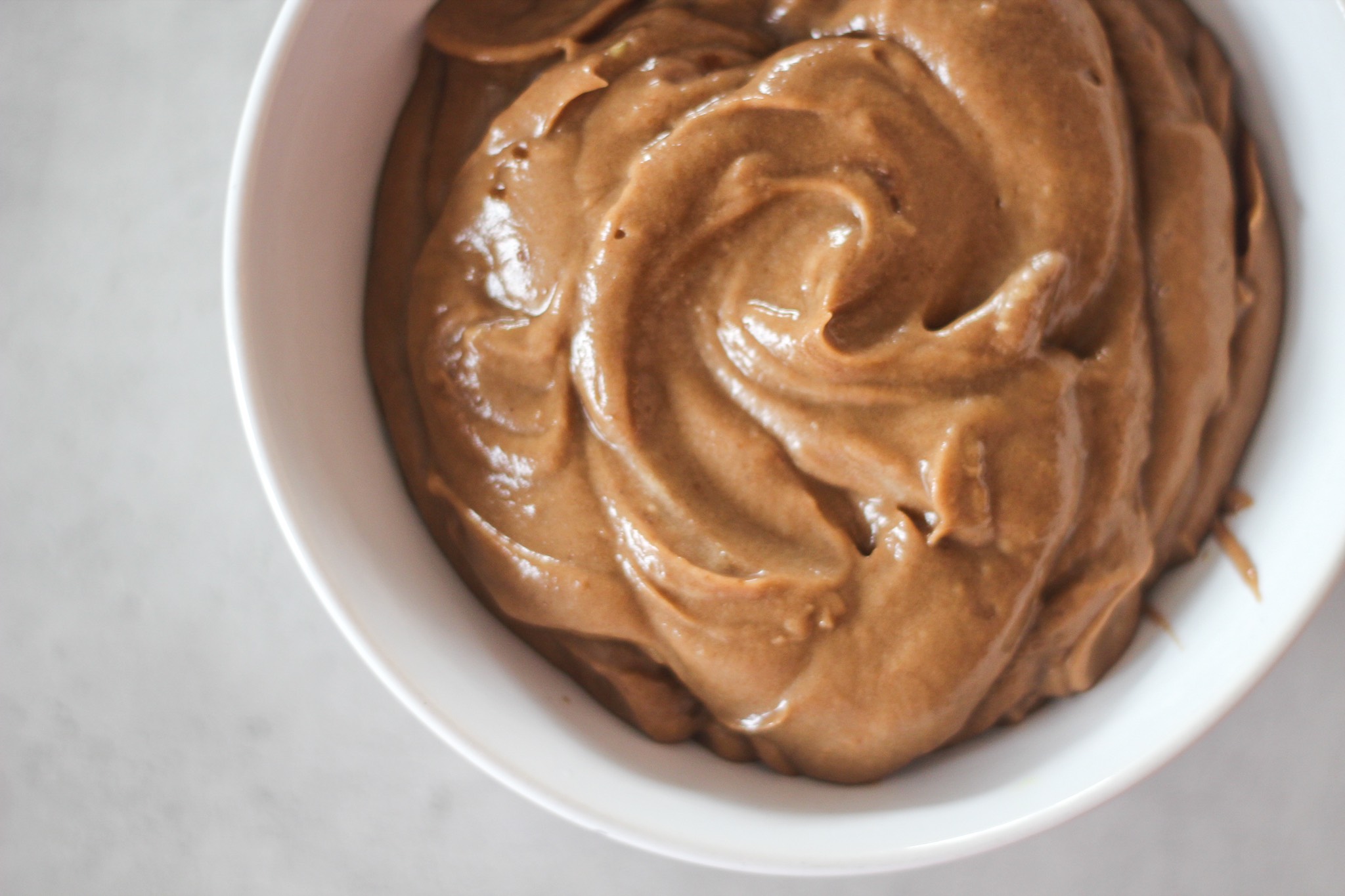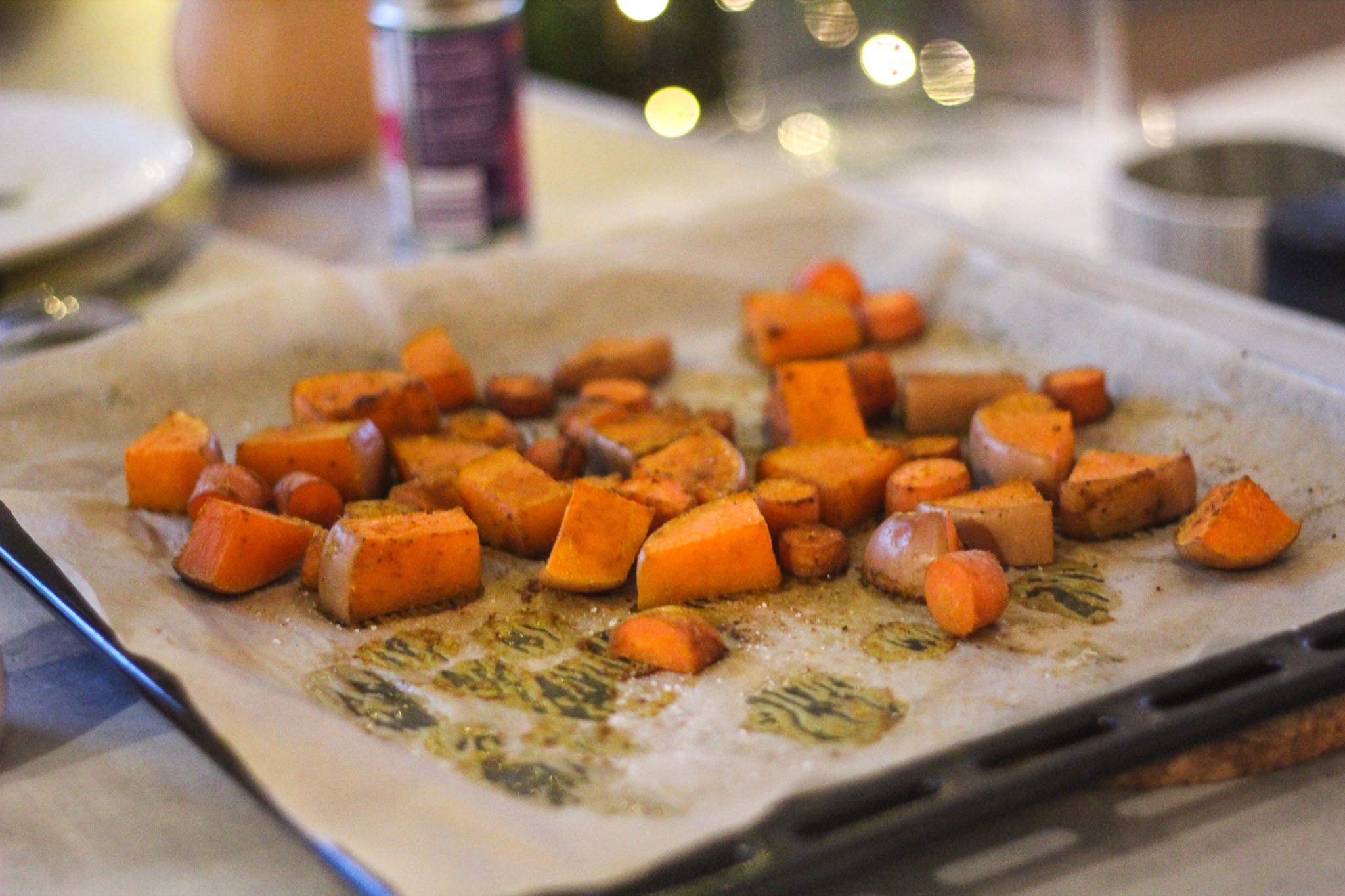 Pompoen en wortel uit de oven.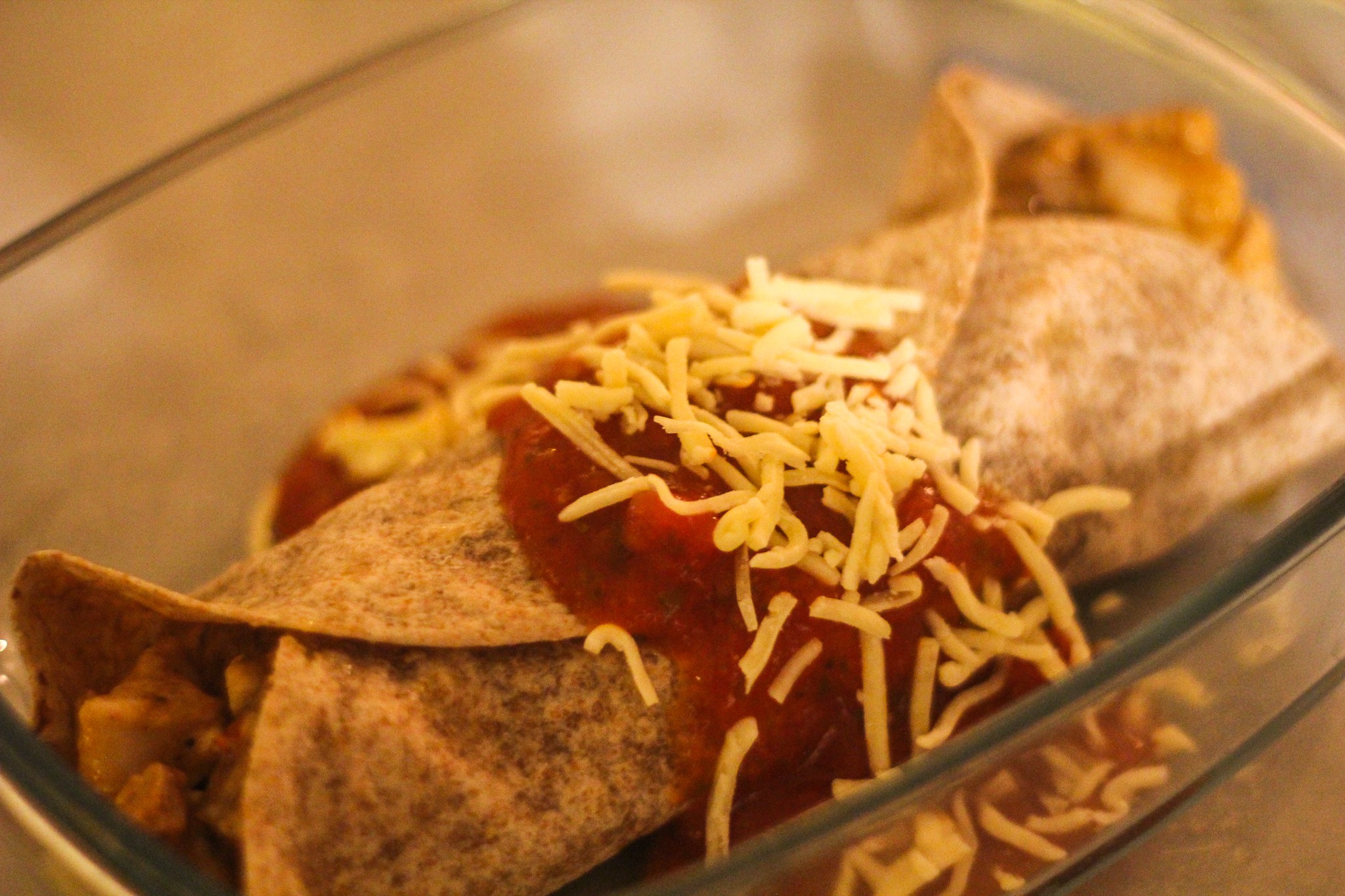 Een wrap voor Boy met alle restjes die we nog in huis hadden.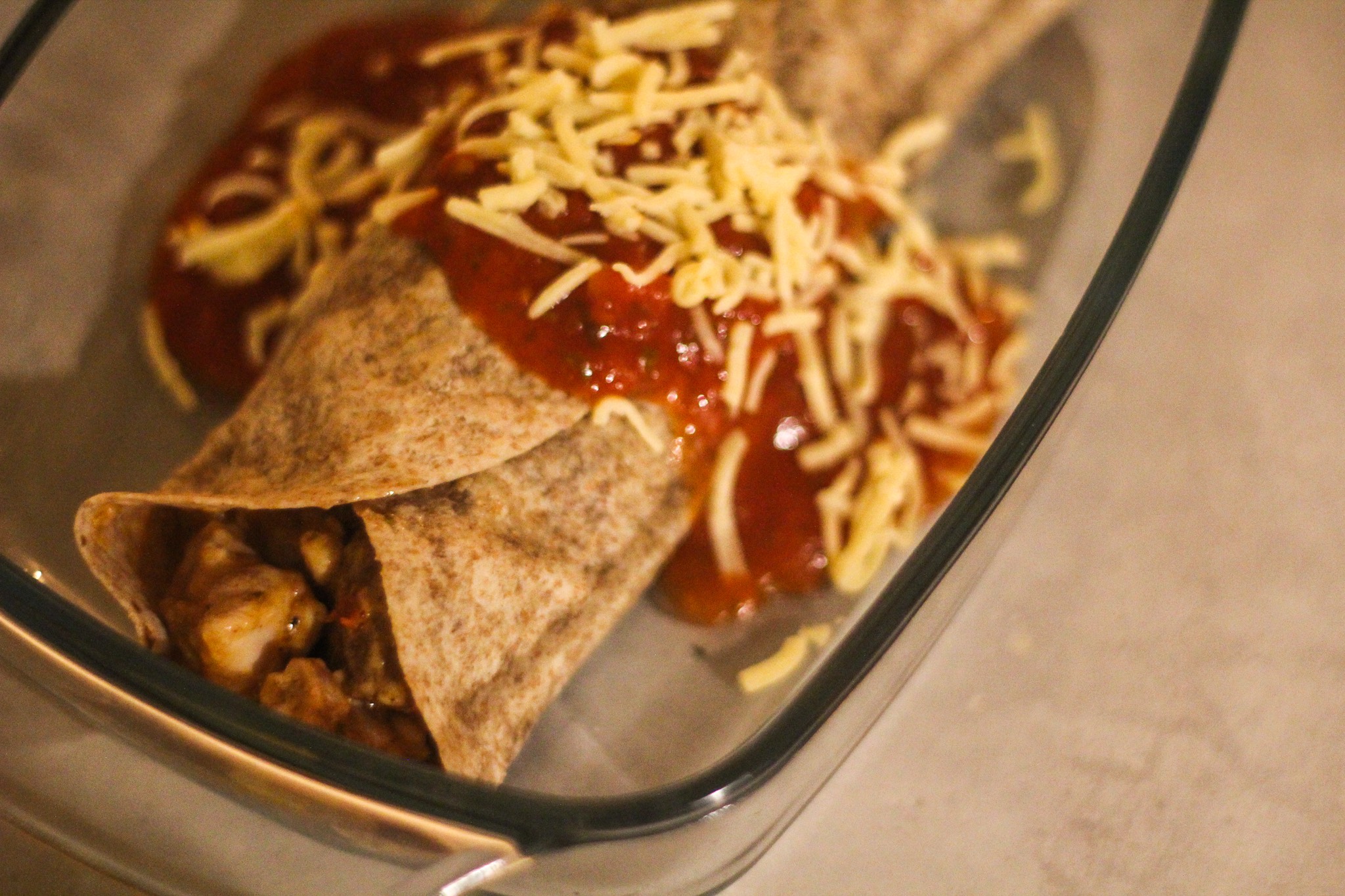 Als het aan hem lag at bestelde hij shoarma die avond. Maar ik vraag dan of ik de uitdaging aan mag gaan om iets met restjes te maken. Ik haal daar voldoening uit haha.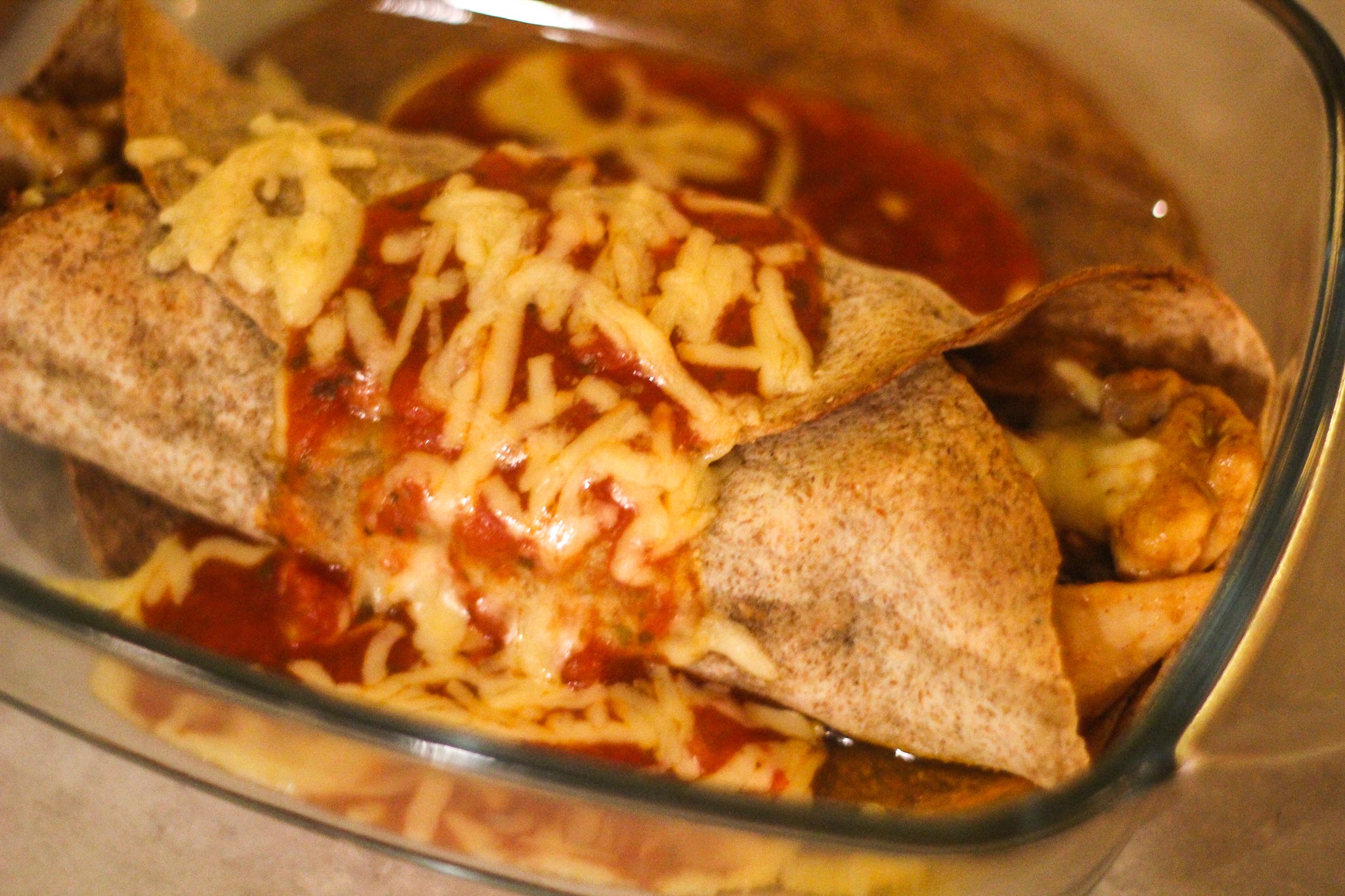 Hij vond het heerlijk + we hebben geld bespaard + we hebben eten opgemaakt ipv. misschien weggegooid.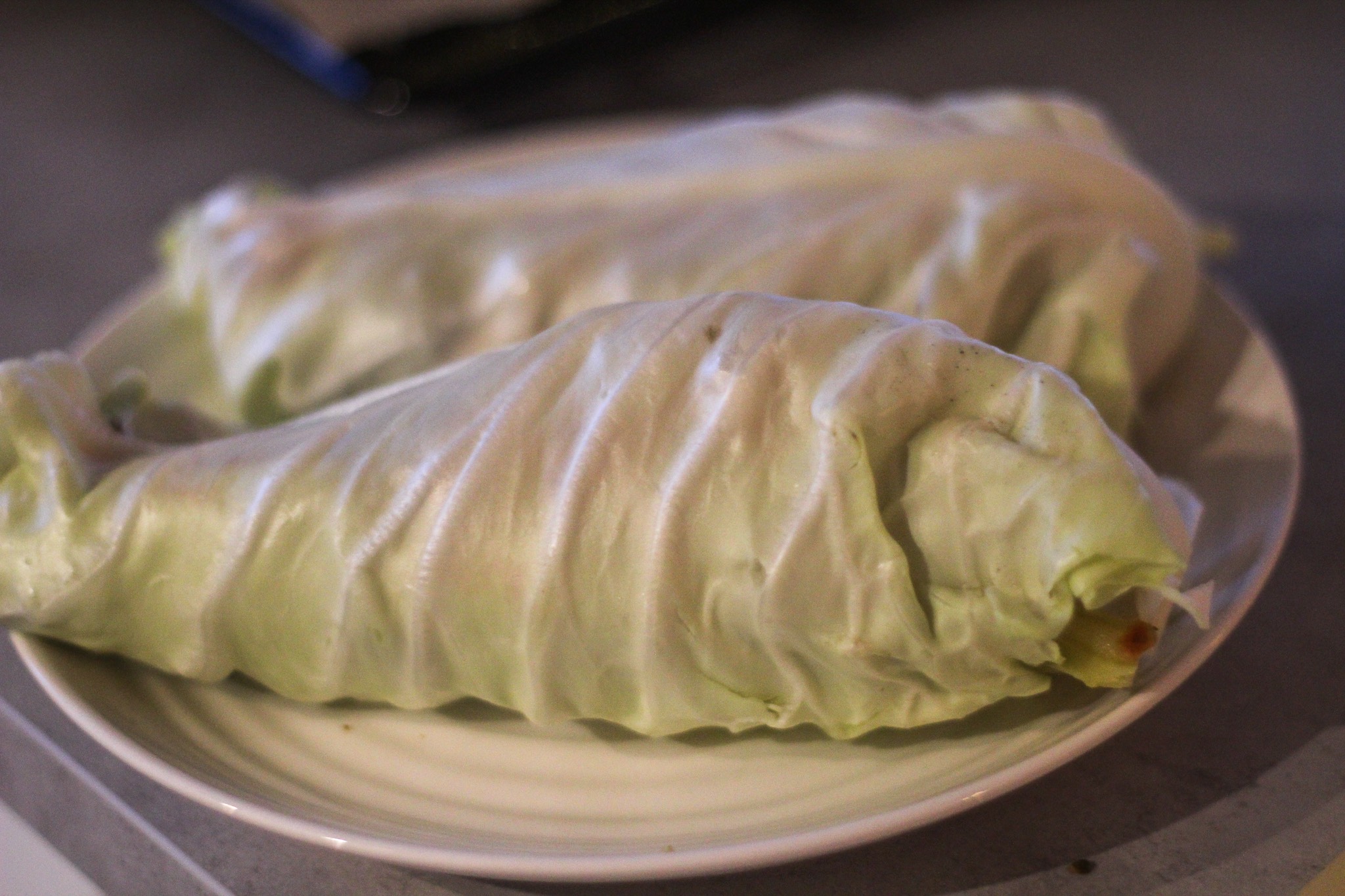 Ik at rijkgevulde spitskoolwraps, ik weet alleen niet meer met wat ik ze had gevuld haha. Mocht je benieuwd zijn naar spitskoolwraps, hier kun je het recept ervoor vinden: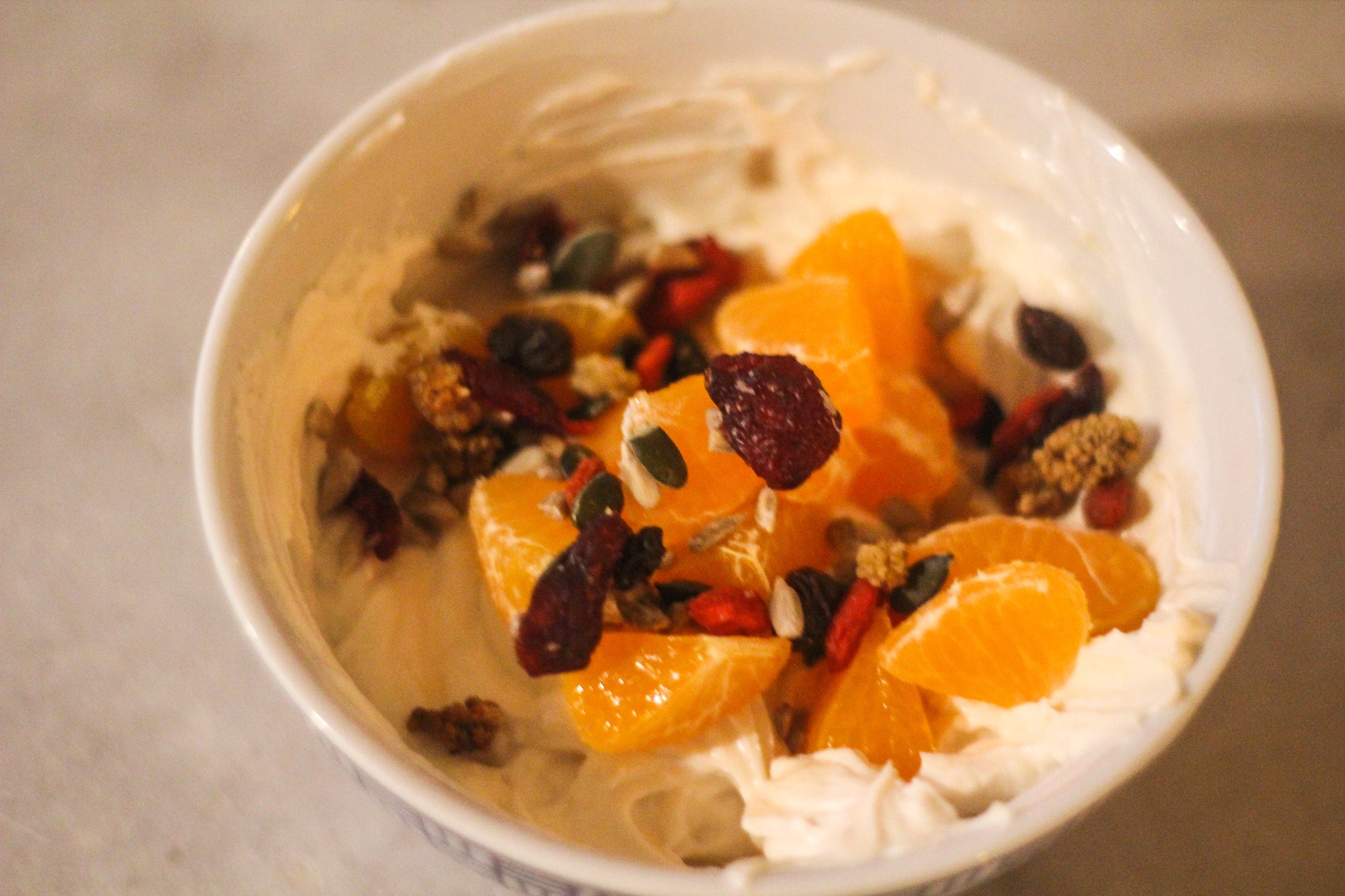 Vegan eiwitpoeder met magere kwark, mandarijn en pitten&zaden mix als toetje.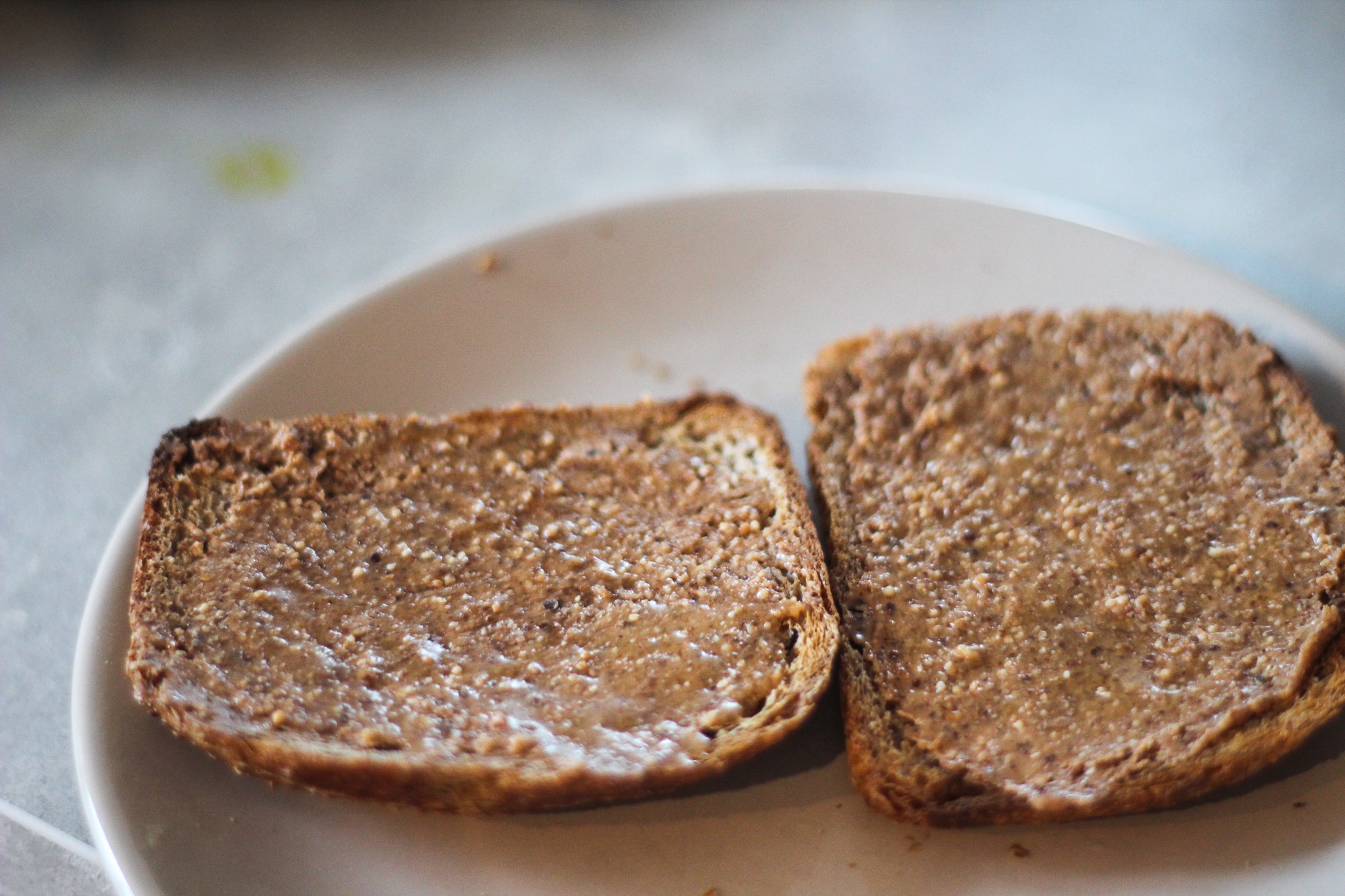 De laatste twee broodjes uit de vriezer, geroosterd met pindakaas en honing.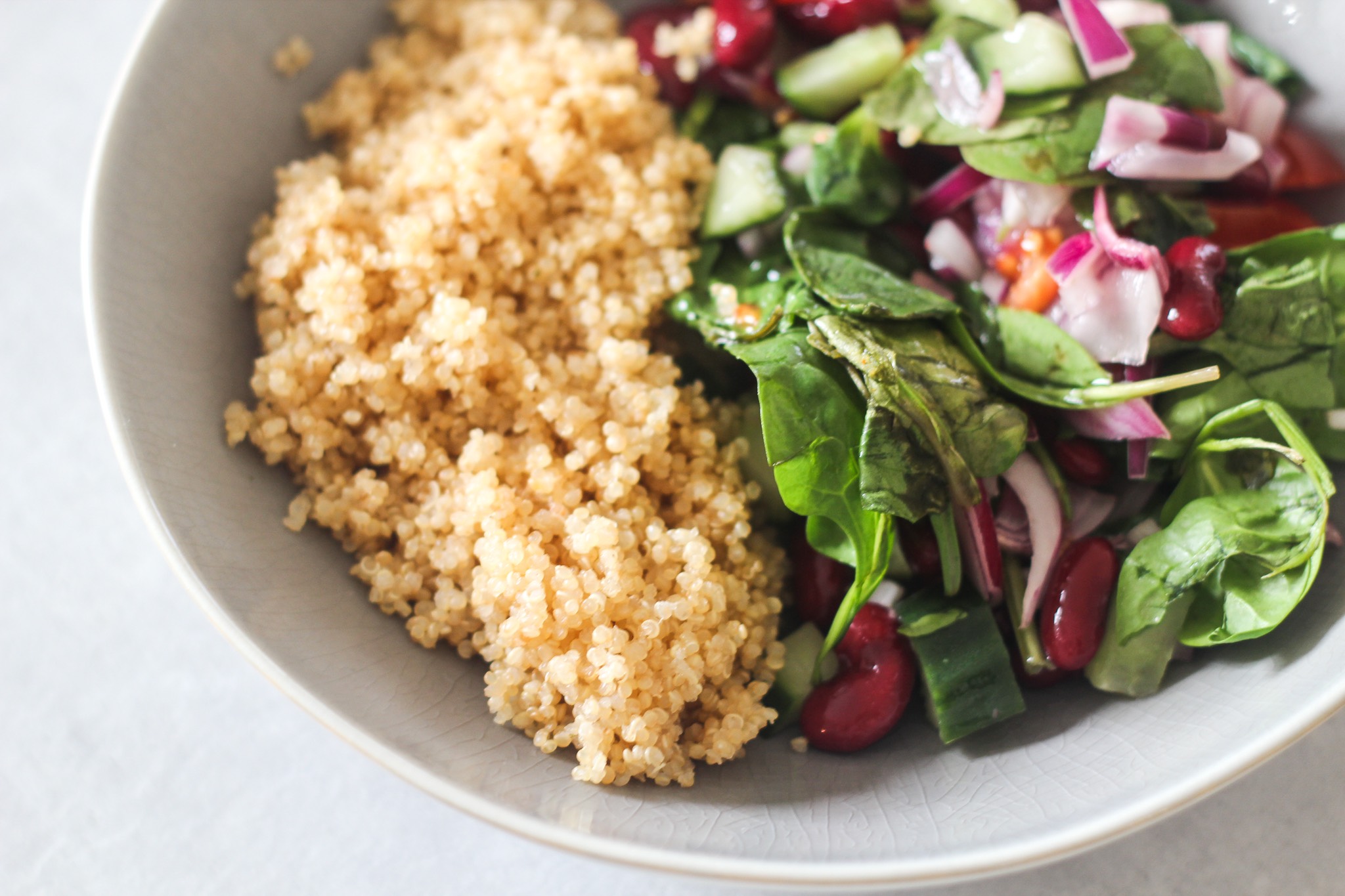 Een bonensalade met kidney bonen, spinazie, komkommer, tomaat, rode ui, peper, zout, citroensap en gekookte quinoa.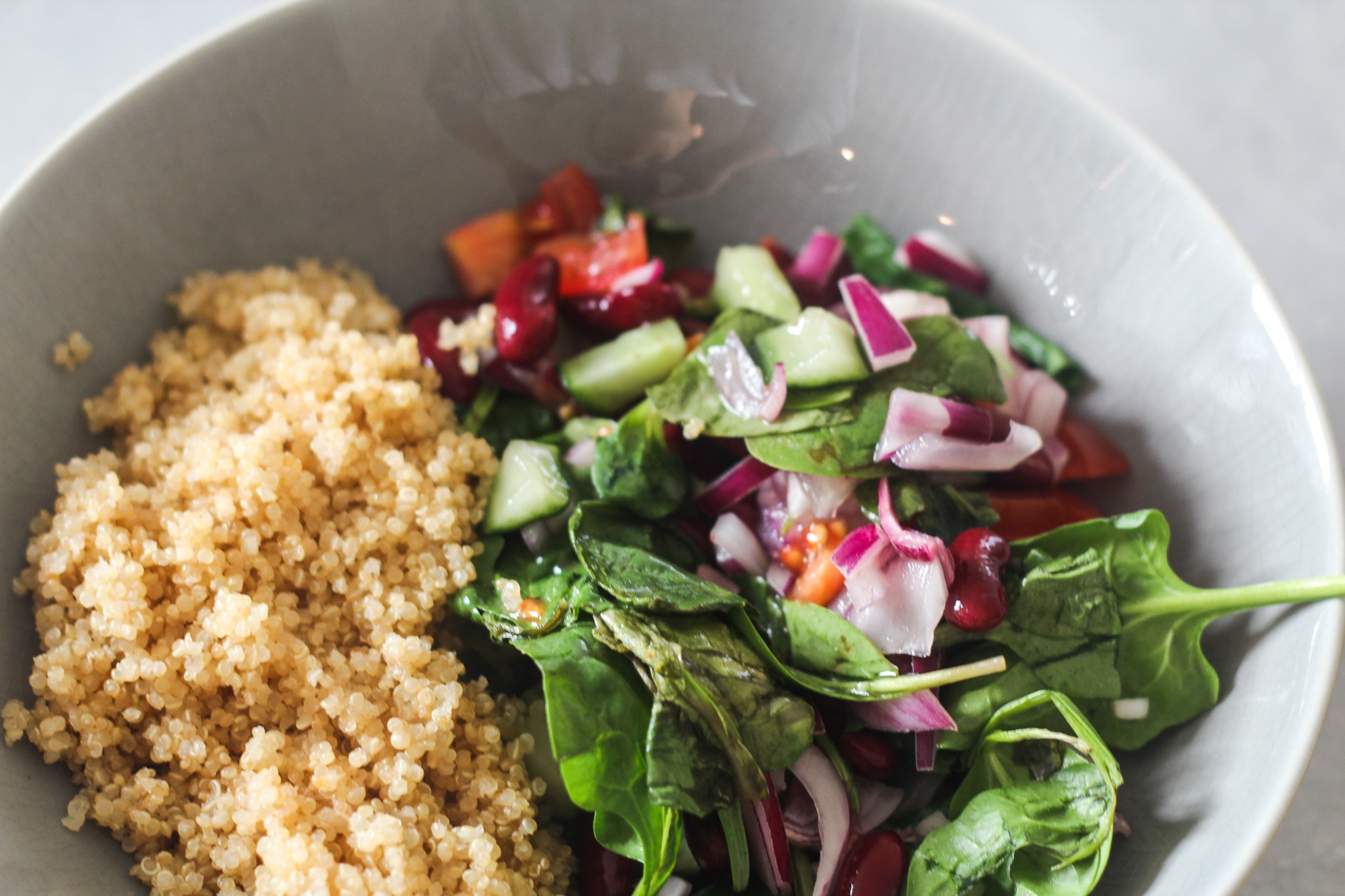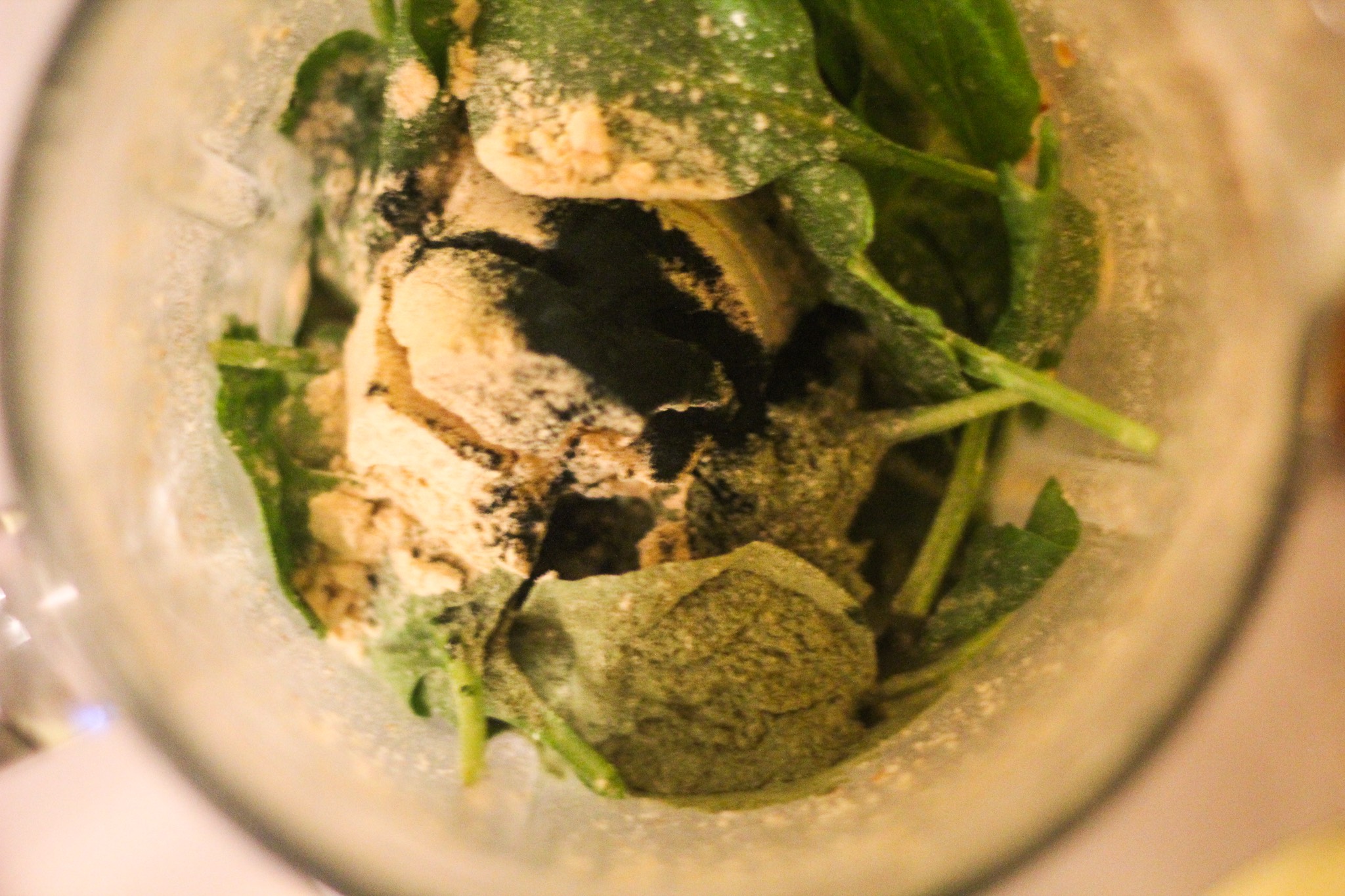 Een groene smoothie op een drukke ochtend: havermelk, vegan eiwitpoeder, spinazie, spirulina, schepje Green Juice en diepvries ananas.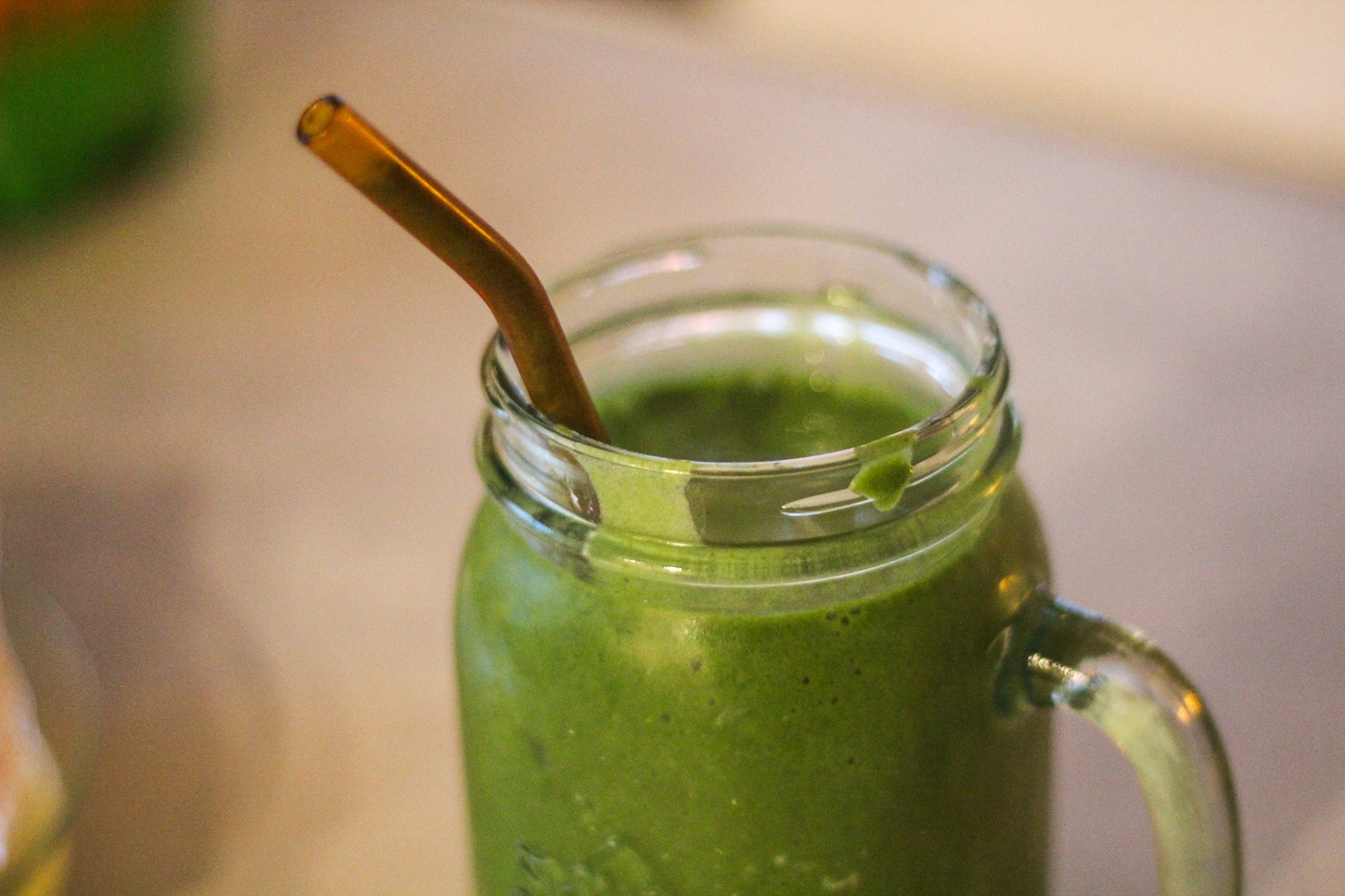 Het resultaat!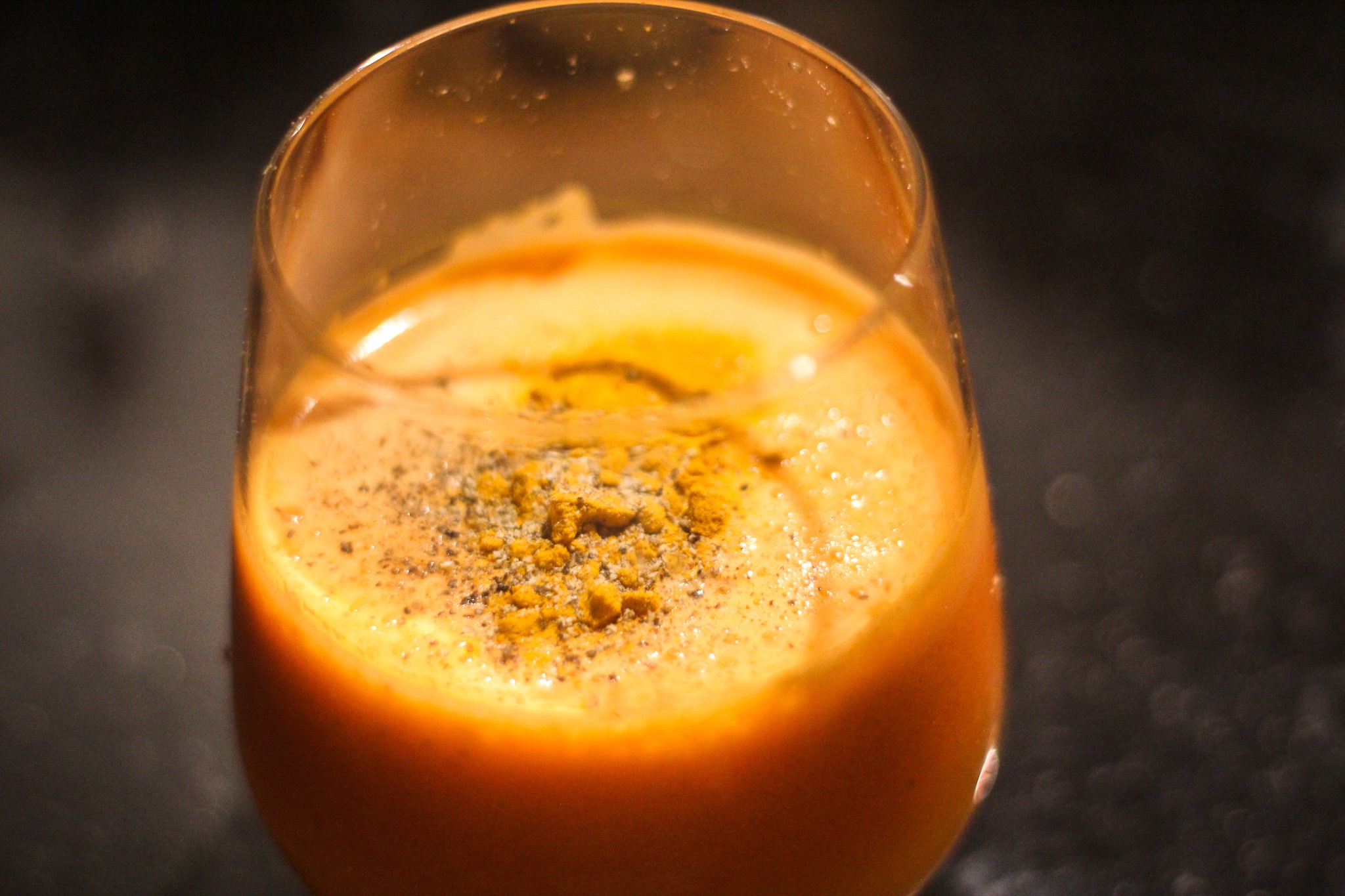 Ik neem bijna elke ochtend nog een shotje appelazijn gemixt met óf de groene ingrediënten (spirulina, greenjuice, snufje cayenne) of de oranje ingrediënten (gember, wortel, kurkuma, zwarte peper).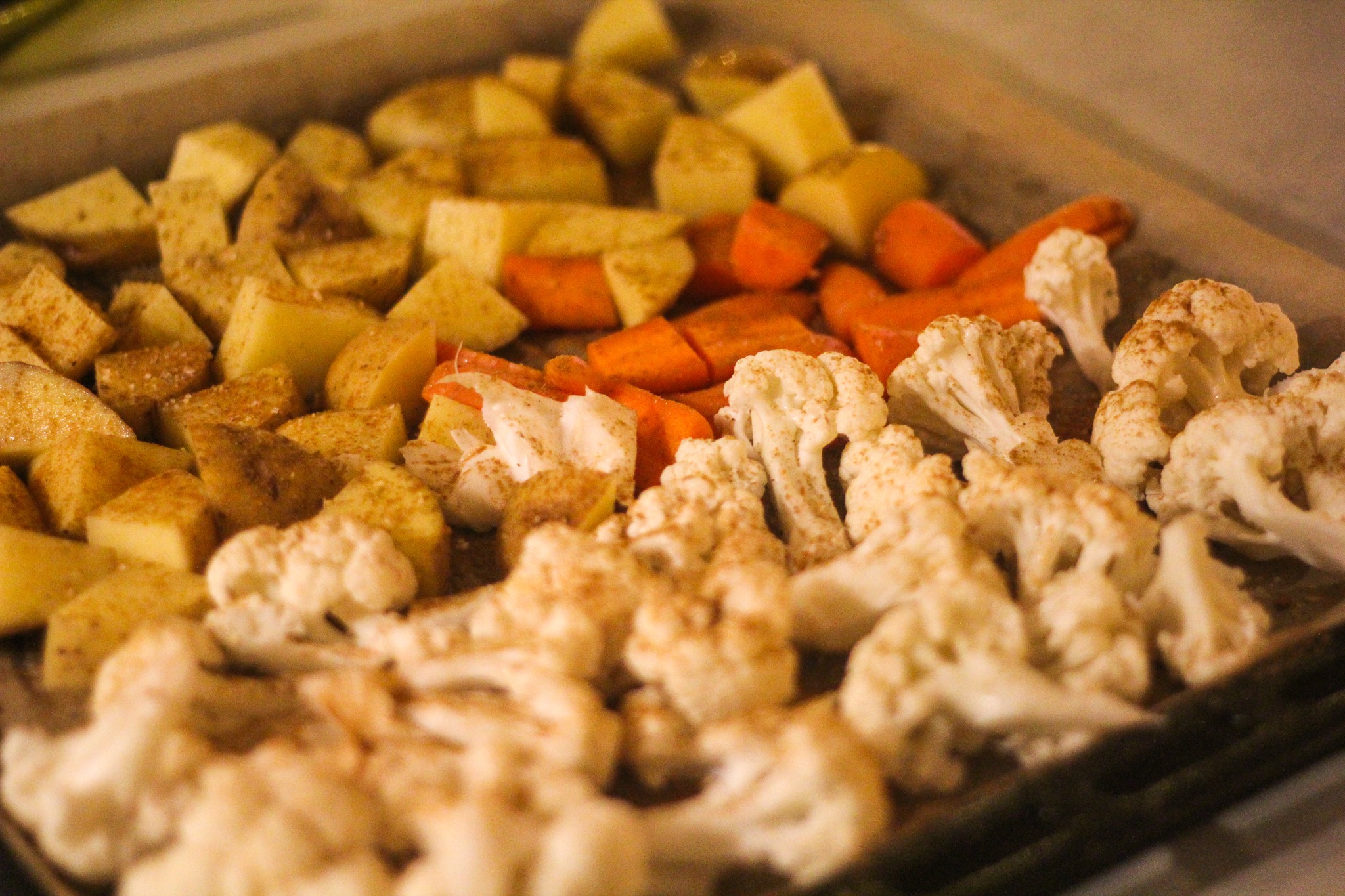 Er wordt weer een batch klaargemaakt in de oven!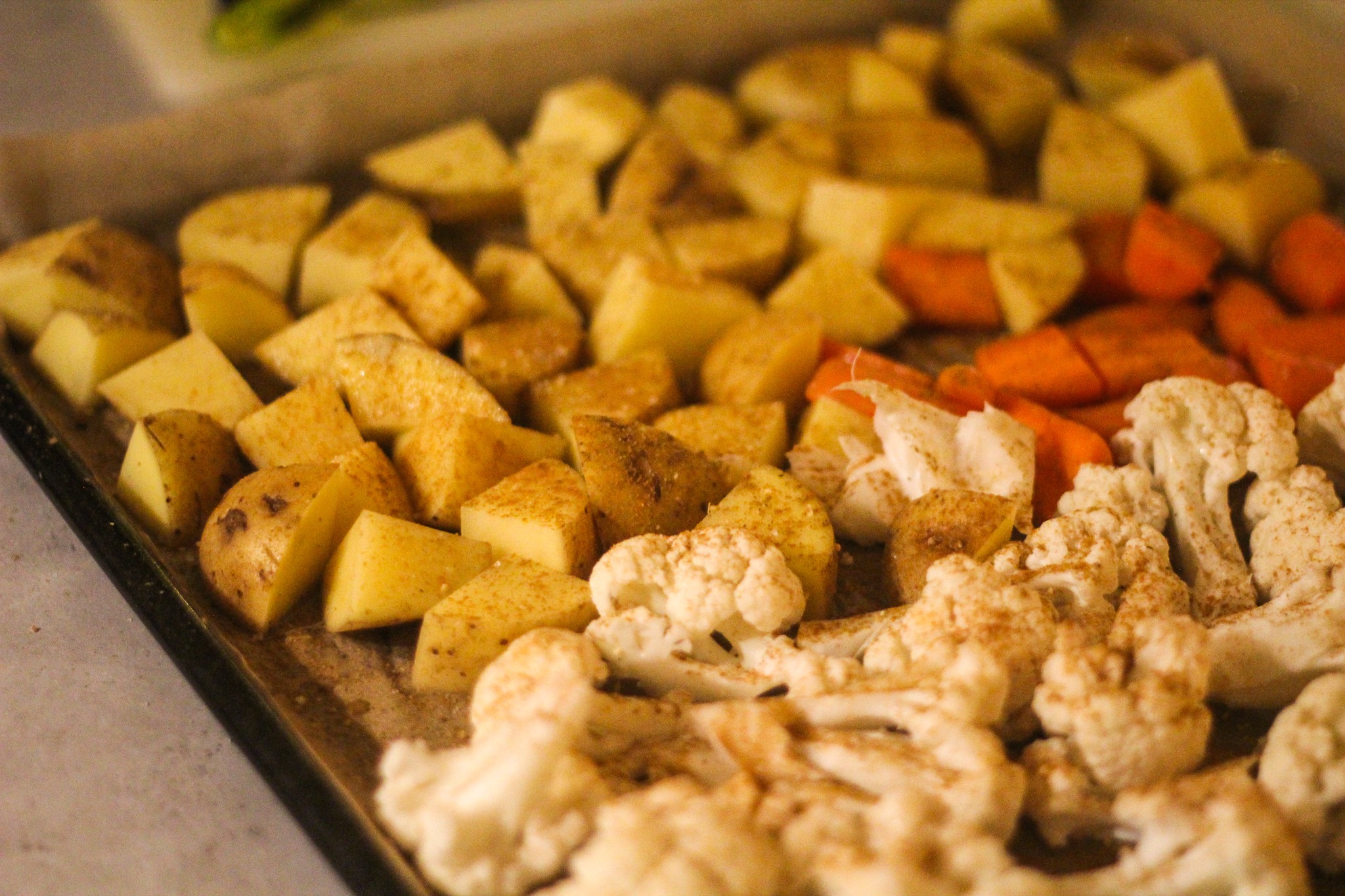 Bloemkool, wortel, aardappel.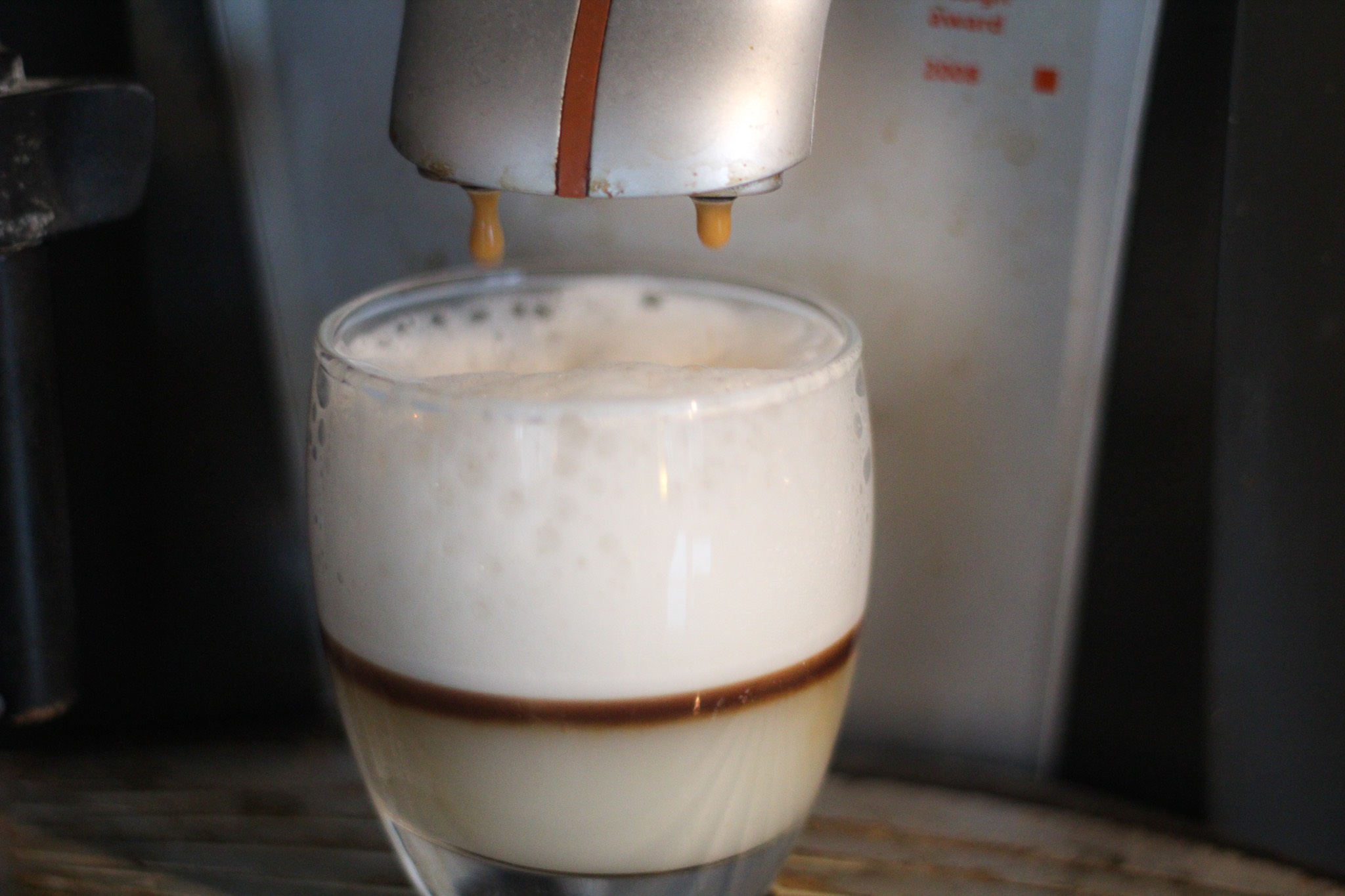 Cappuccino met havermelk voor Boy – hij vond het niks. Ik dronk het op.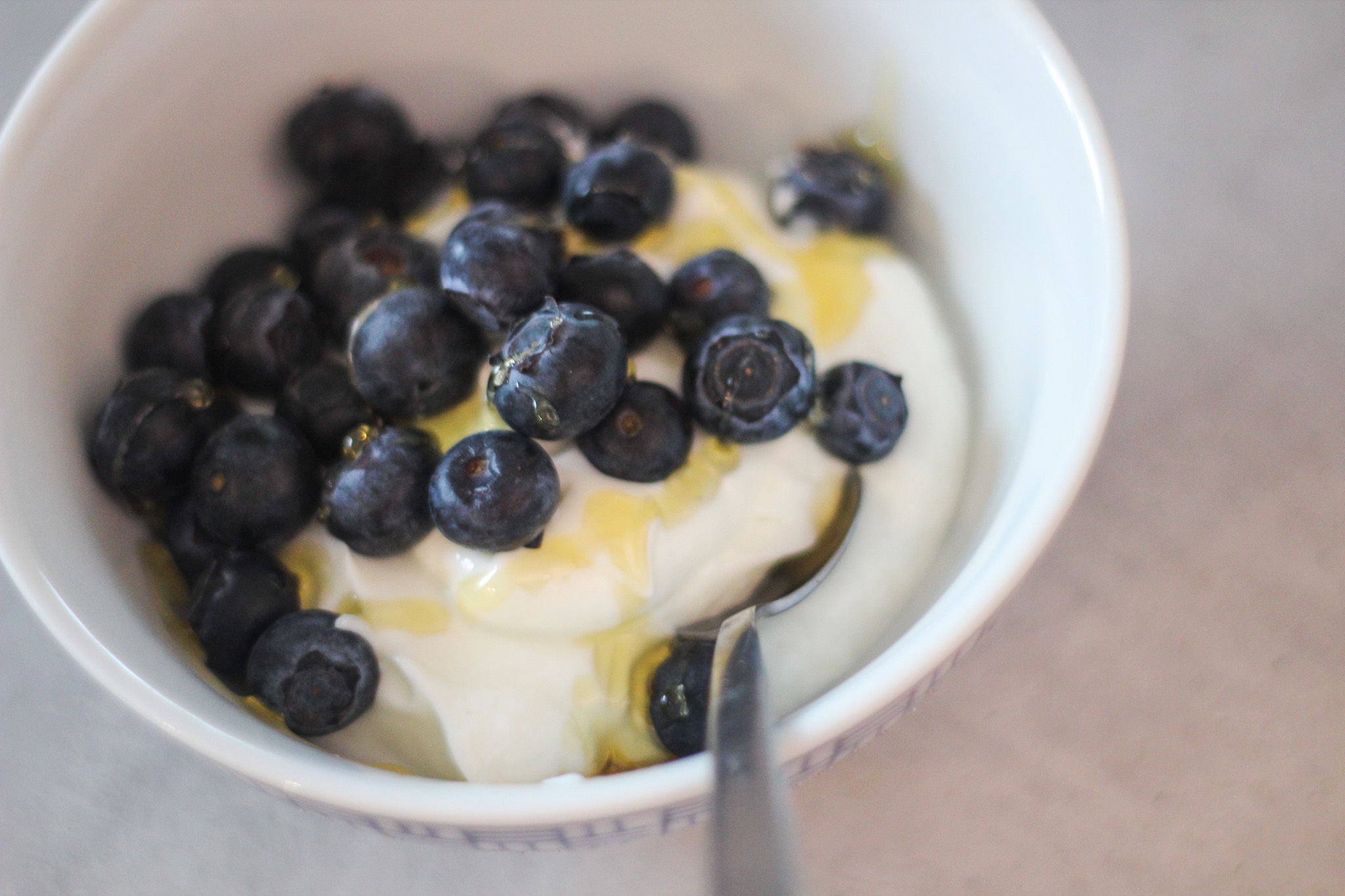 Magere kwark met honing en blauwe bessen.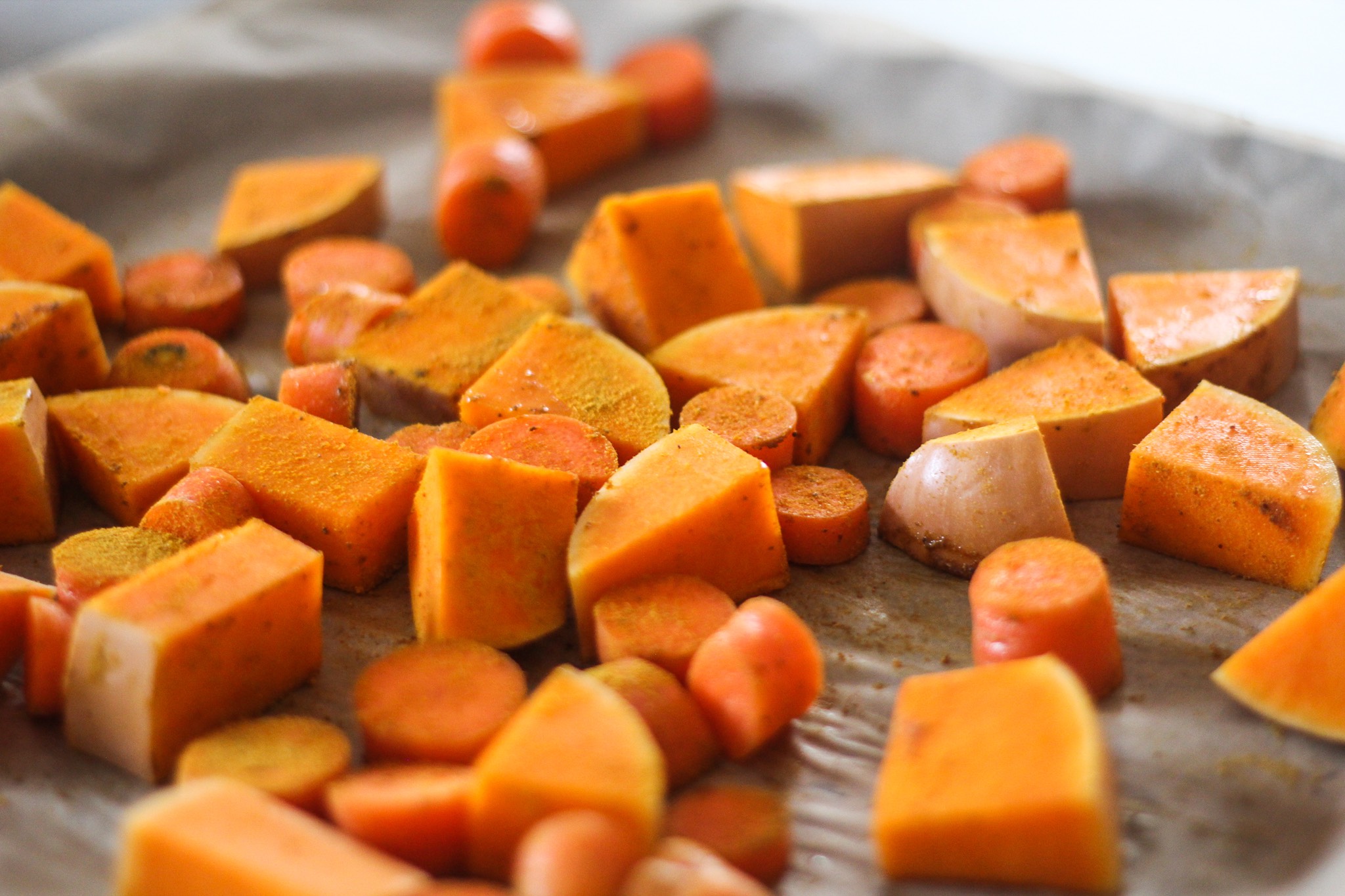 Same old: pompoen en wortel met wat olijfolie, peper, zout en kurkuma in de oven.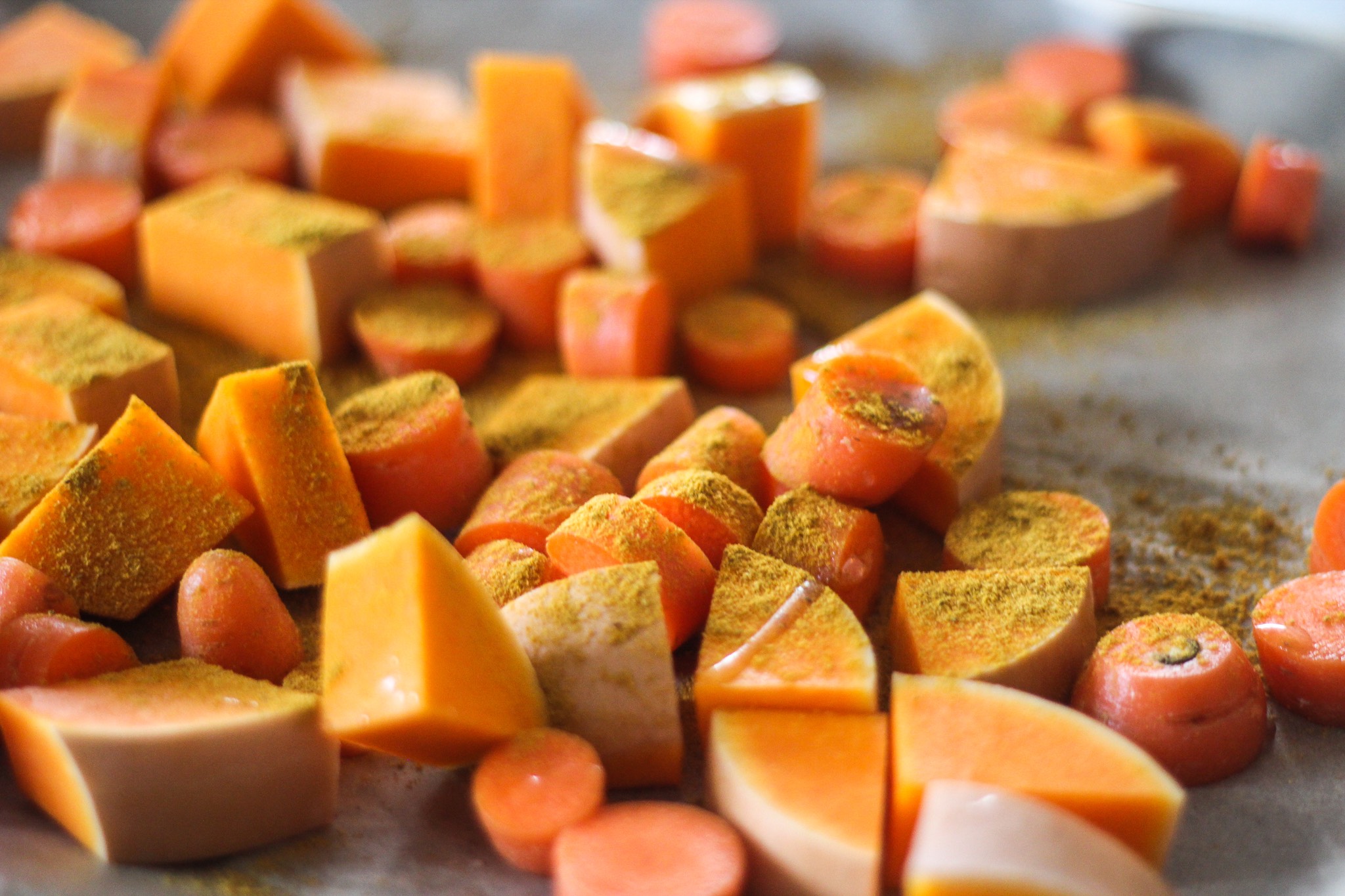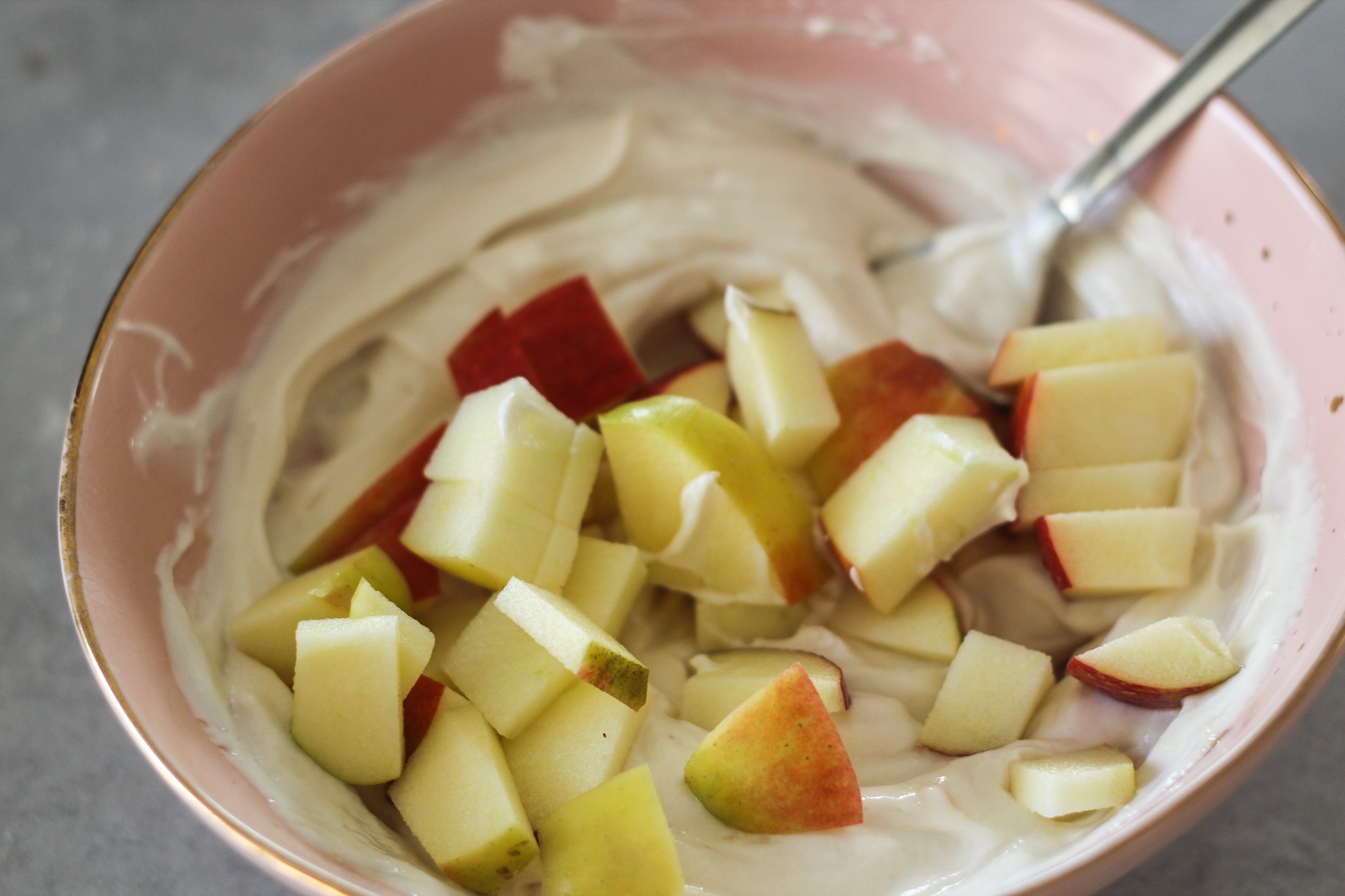 Simpel en helemaal lekker: magere kwark met appel. De Elstar is mijn lievelingsappel!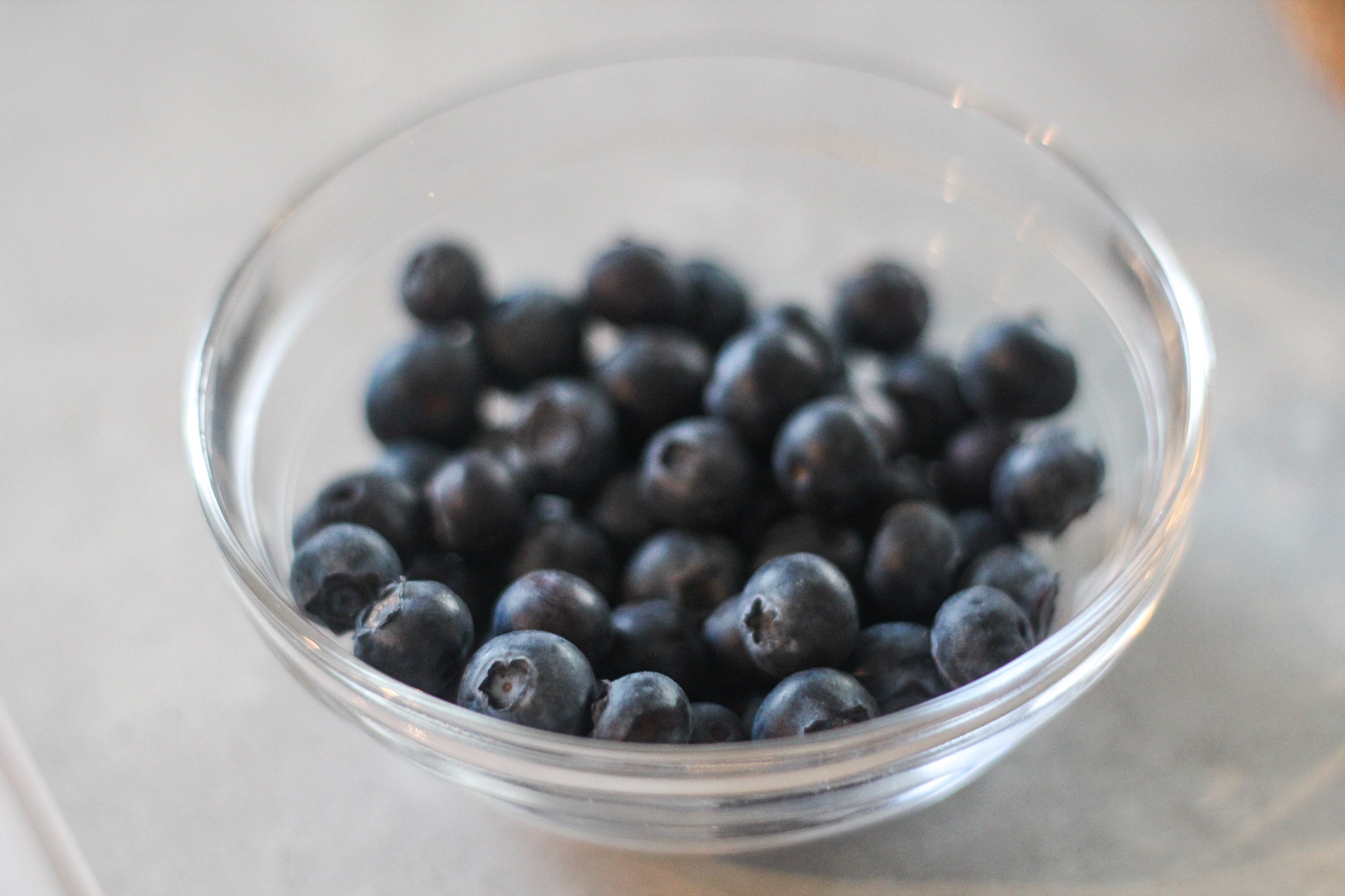 Schaaltje blauwe bessen om op te snacken tijdens het editten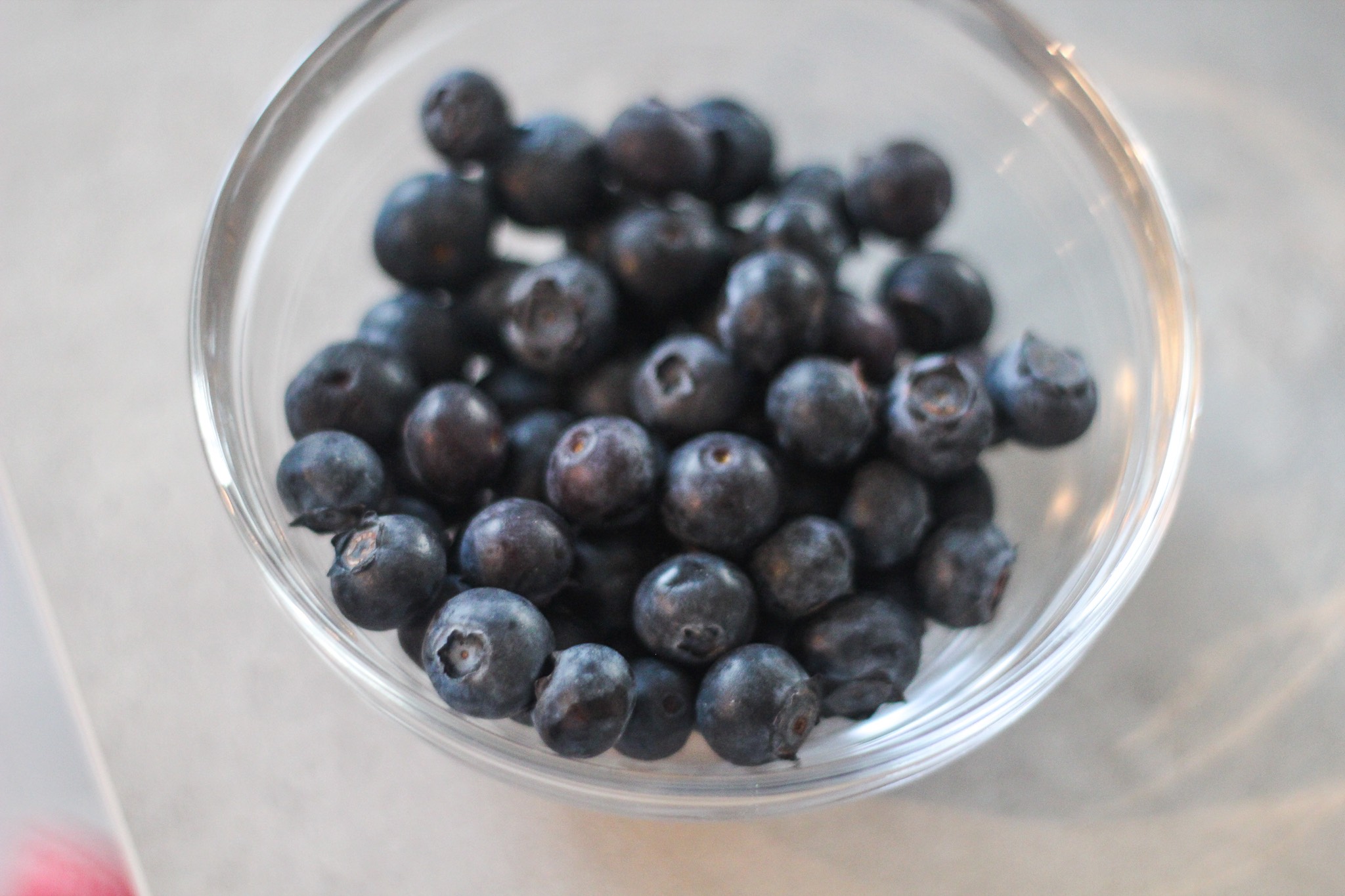 En daar sluiten we het voedingsdagboek ook mee af! Hoop dat je hebt genoten! Vragen? Laat het gerust achter in de comments!