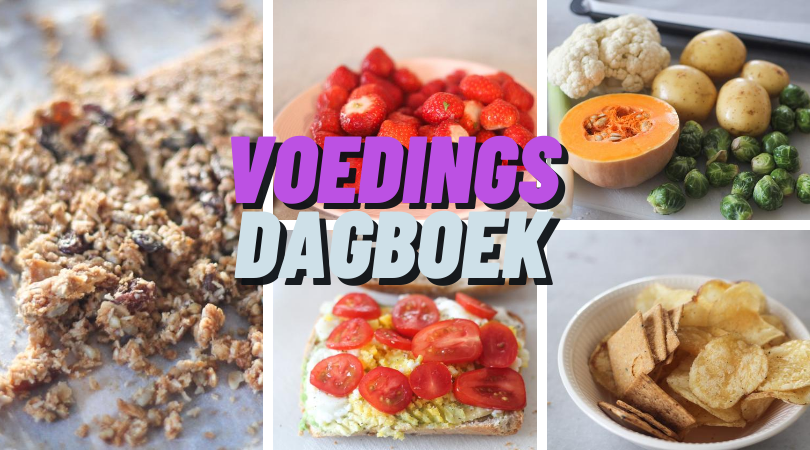 Een voedingsdagboek naar mijn hart, als ik dat zo mag zeggen. Met de herfst die er bijna aankomt en een geweldige nieuwe toevoeging op de TooGoodToGo app ben ik een gelukkig mens! Dat is denk ik terug te zien in het voedingsdagboek van vandaag 🙂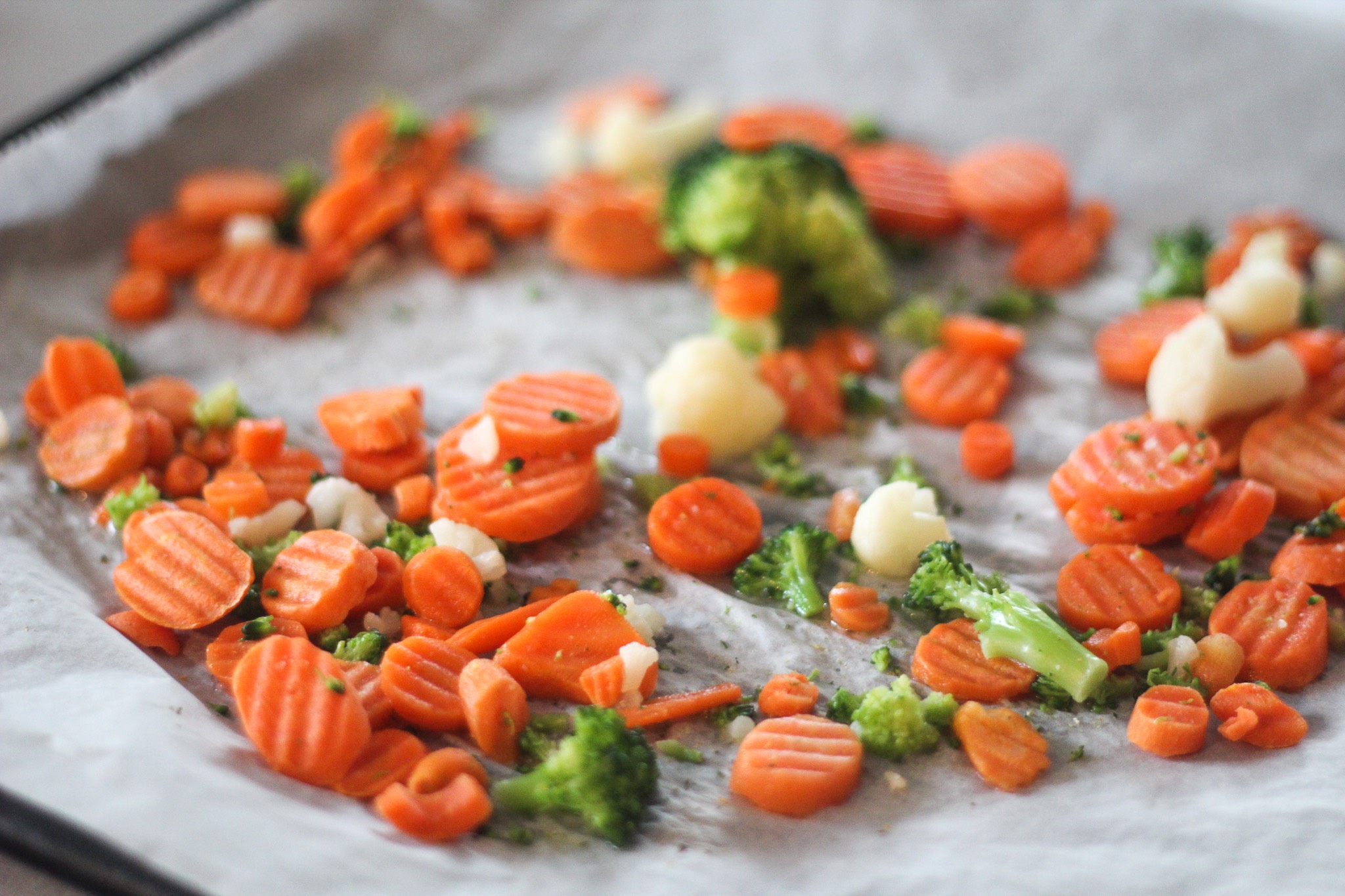 Ik probeer onze vriezer wat leger te maken en wat dingen daaruit te bereiden. Soms vergeet je gewoon hoeveel er allemaal in zit omdat het niet zichtbaar is en altijd voor de wat langere termijn is als je het eruit haalt (omdat je het eerst moet laten ontdooien).
Met groente hoeft dat dus niet, dit zijn de laatste restjes van een bloemkool, broccoli en wortelmix. Ik stop het gewoon in de oven op 200 graden Celsius voor 20 minuten!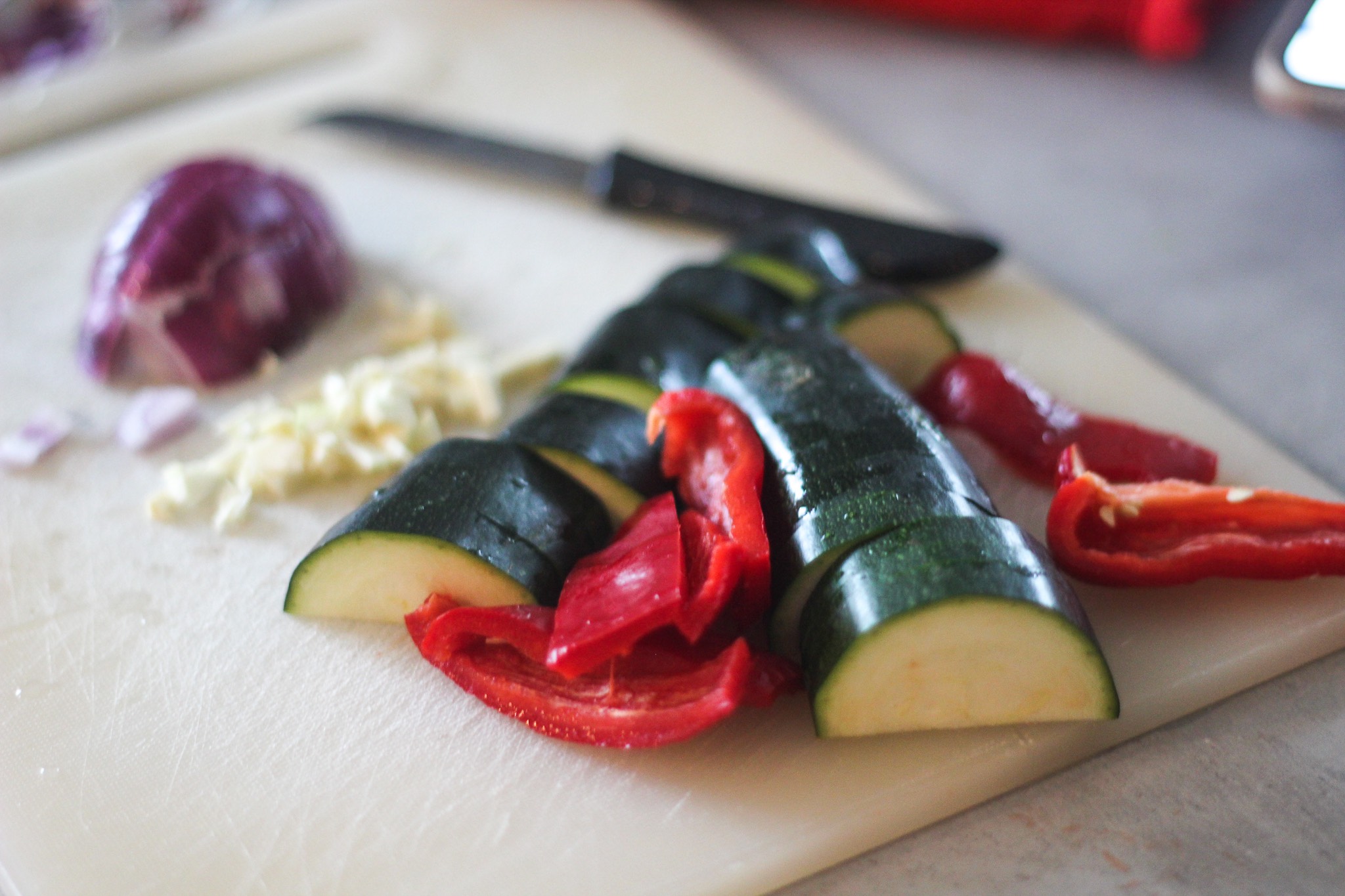 Als de diepvriesgroente er zo'n 5 minuten in zit, doe ik er vervolgens nog paprika, courgette, rode ui en knoflook bij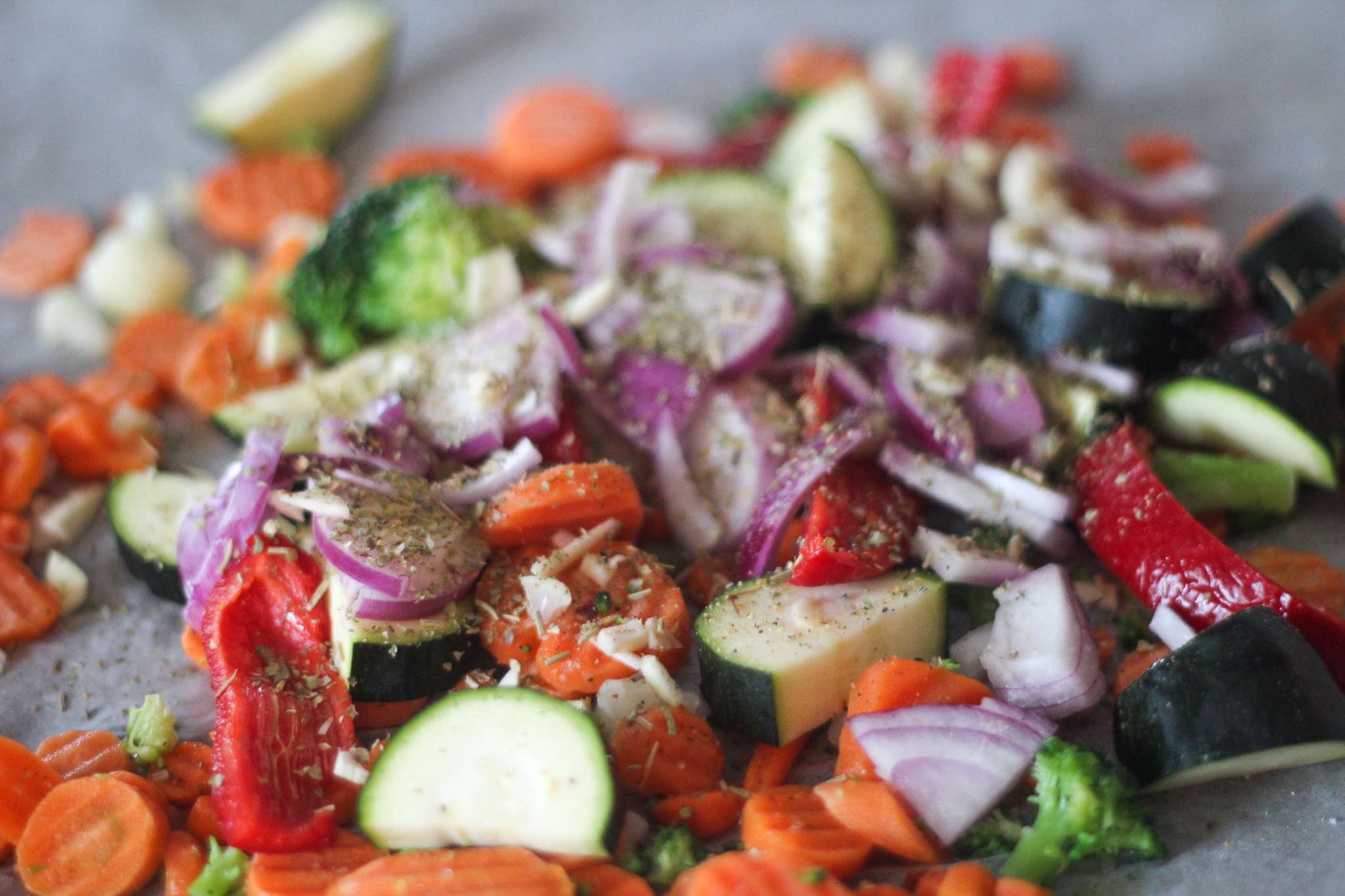 Met wat Italiaanse kruiden, peper, zout en olijfolie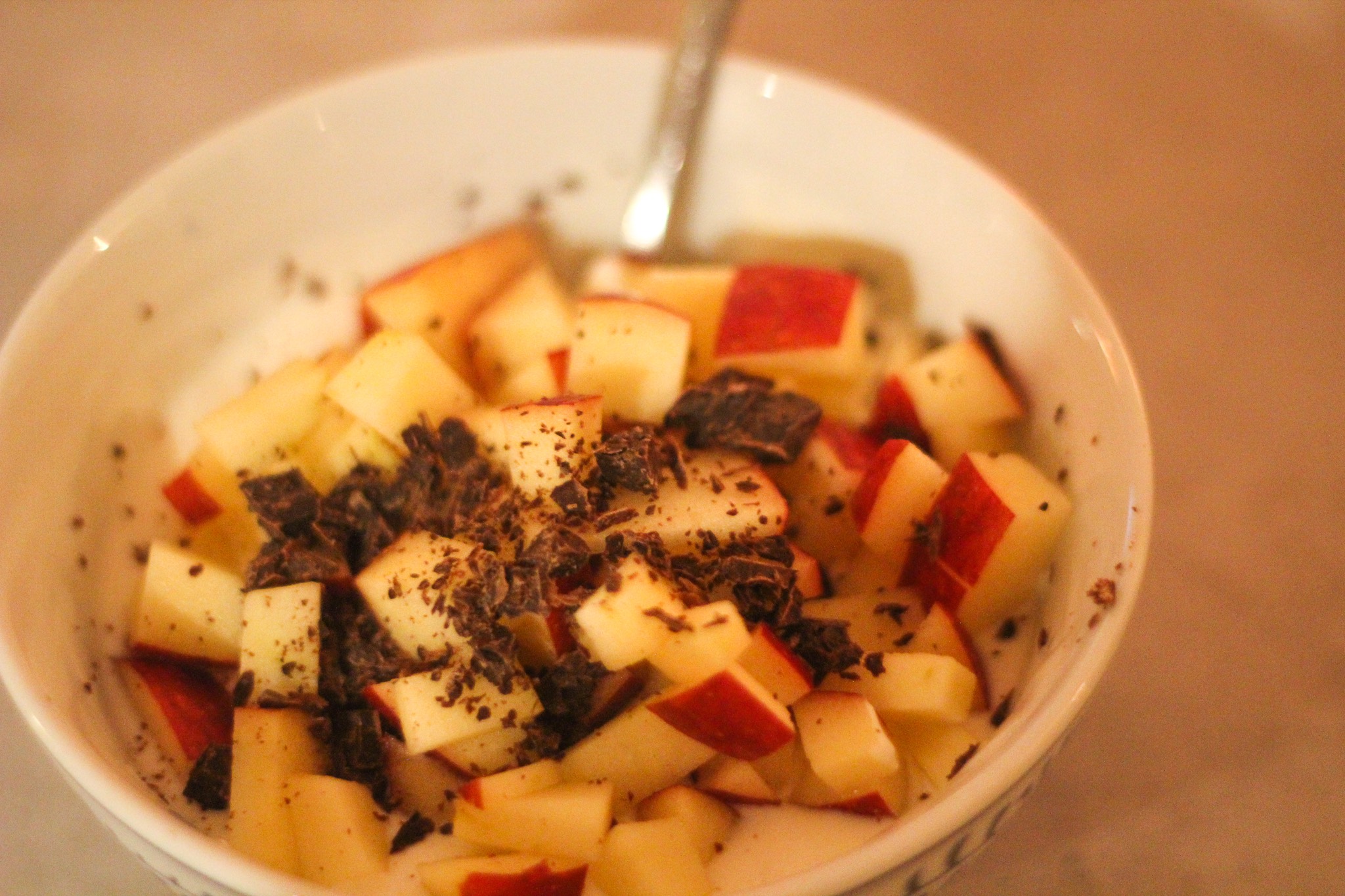 Yoghurt met appel en pure chocolade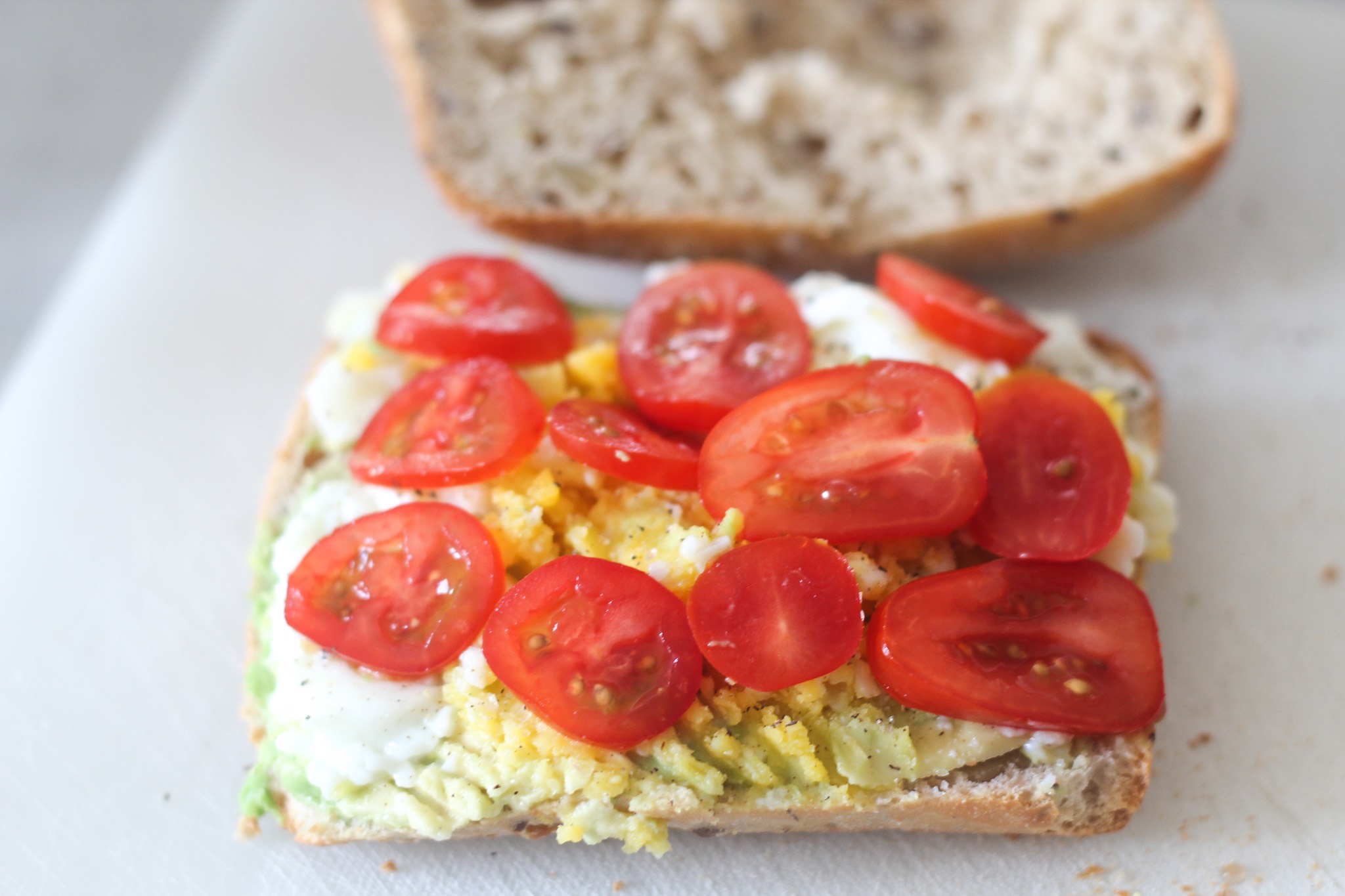 Een broodje avocado, ei en tomaat. HMM!!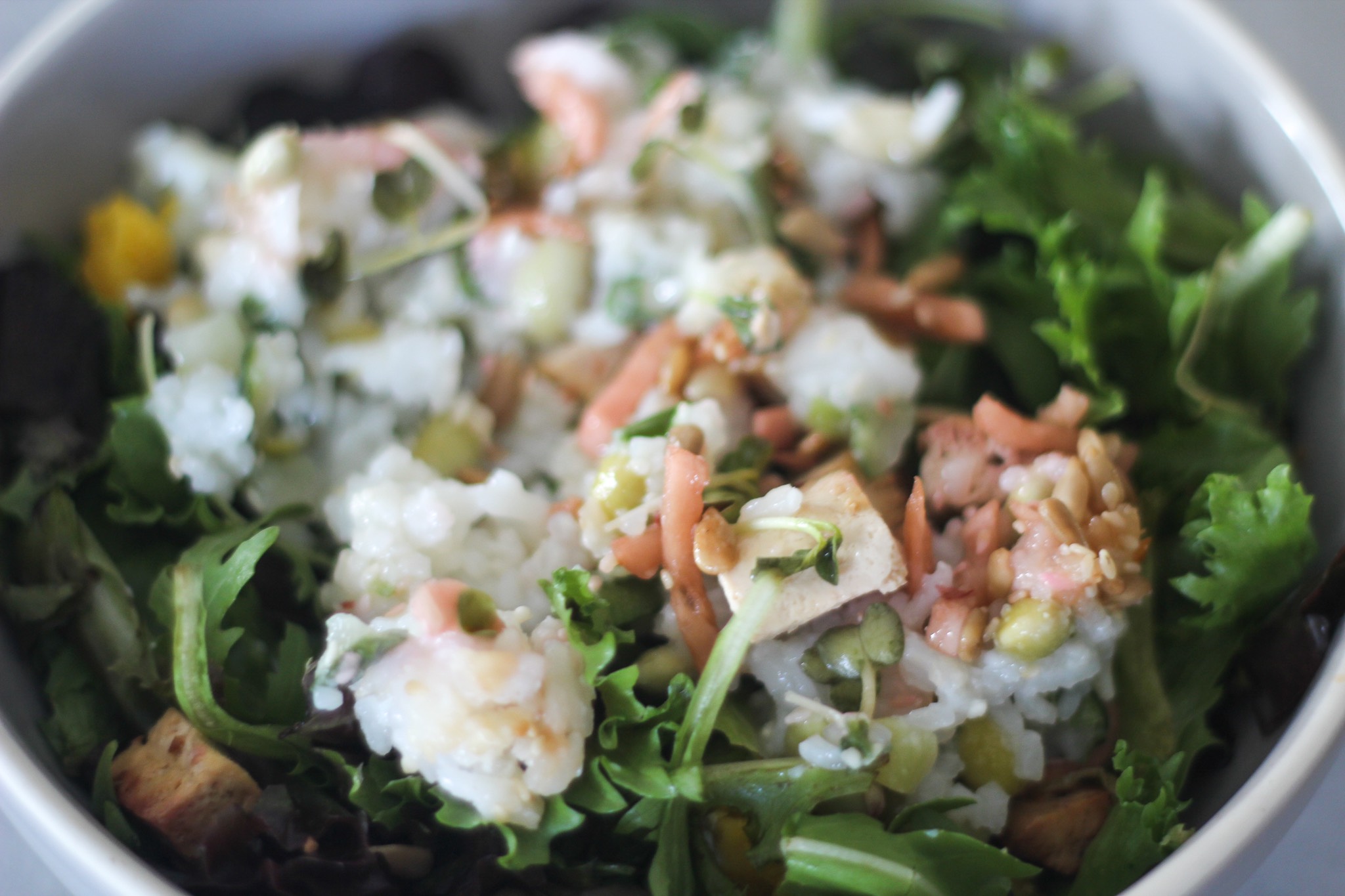 Rucolamix met een vega japanse 'salade' van de Marqt (het zat in onze TooGoodToGo box)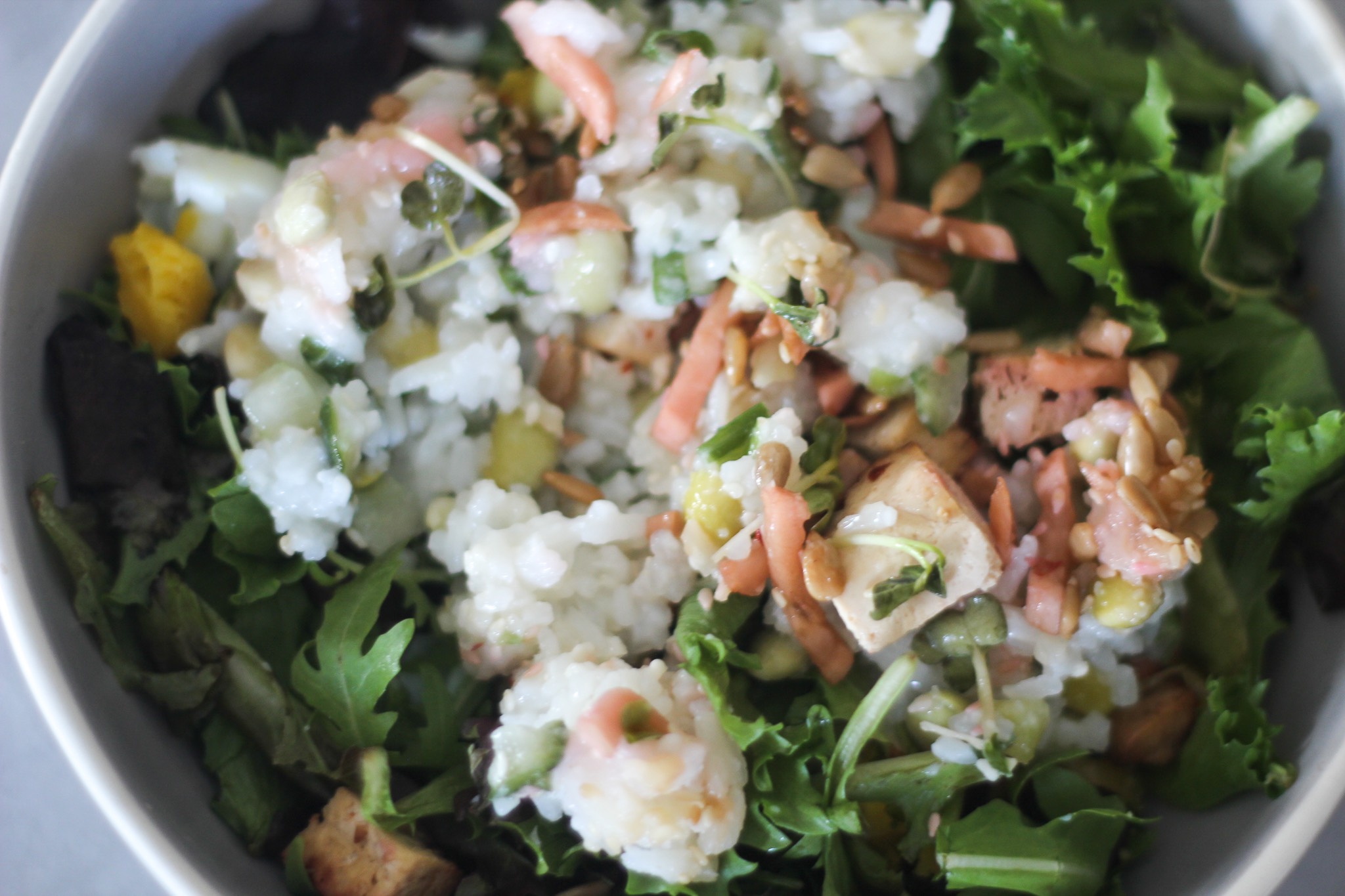 Plakkerige rijst met gefermenteerde groente en tofu, het was heerlijk!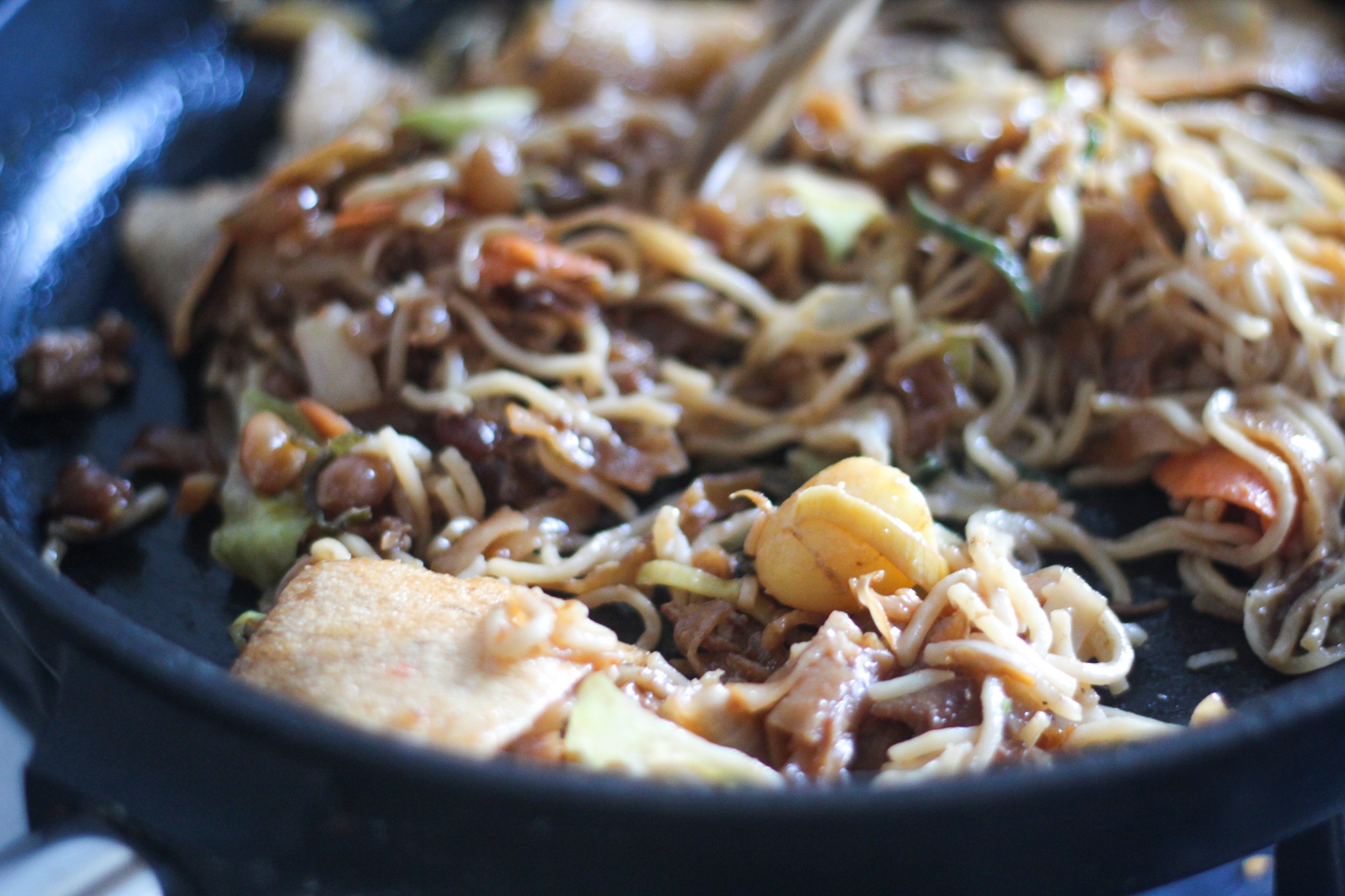 Boy zijn maaltijd: Thais (afgehaald).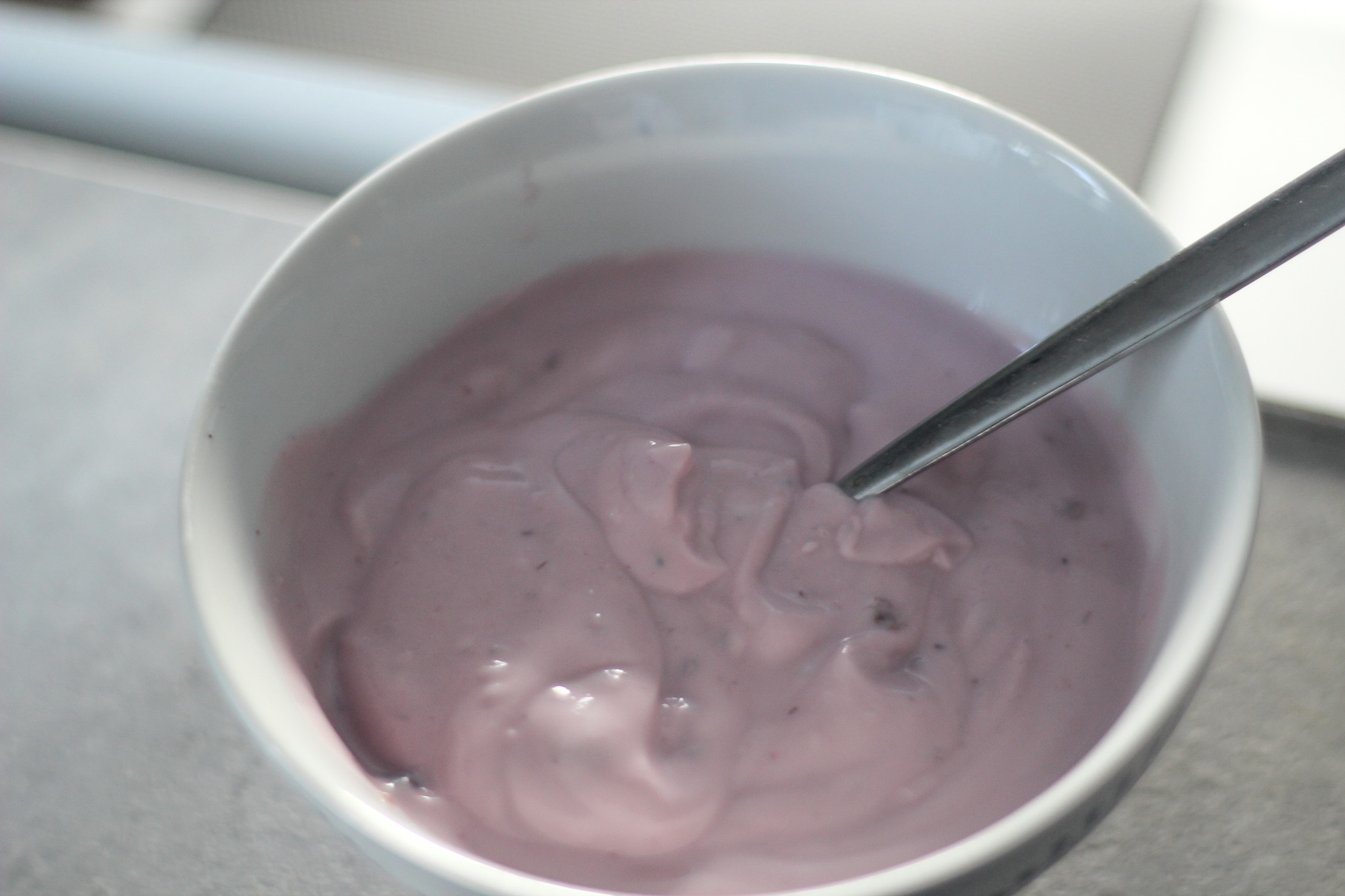 Blauwe bessen kwark van de Marqt.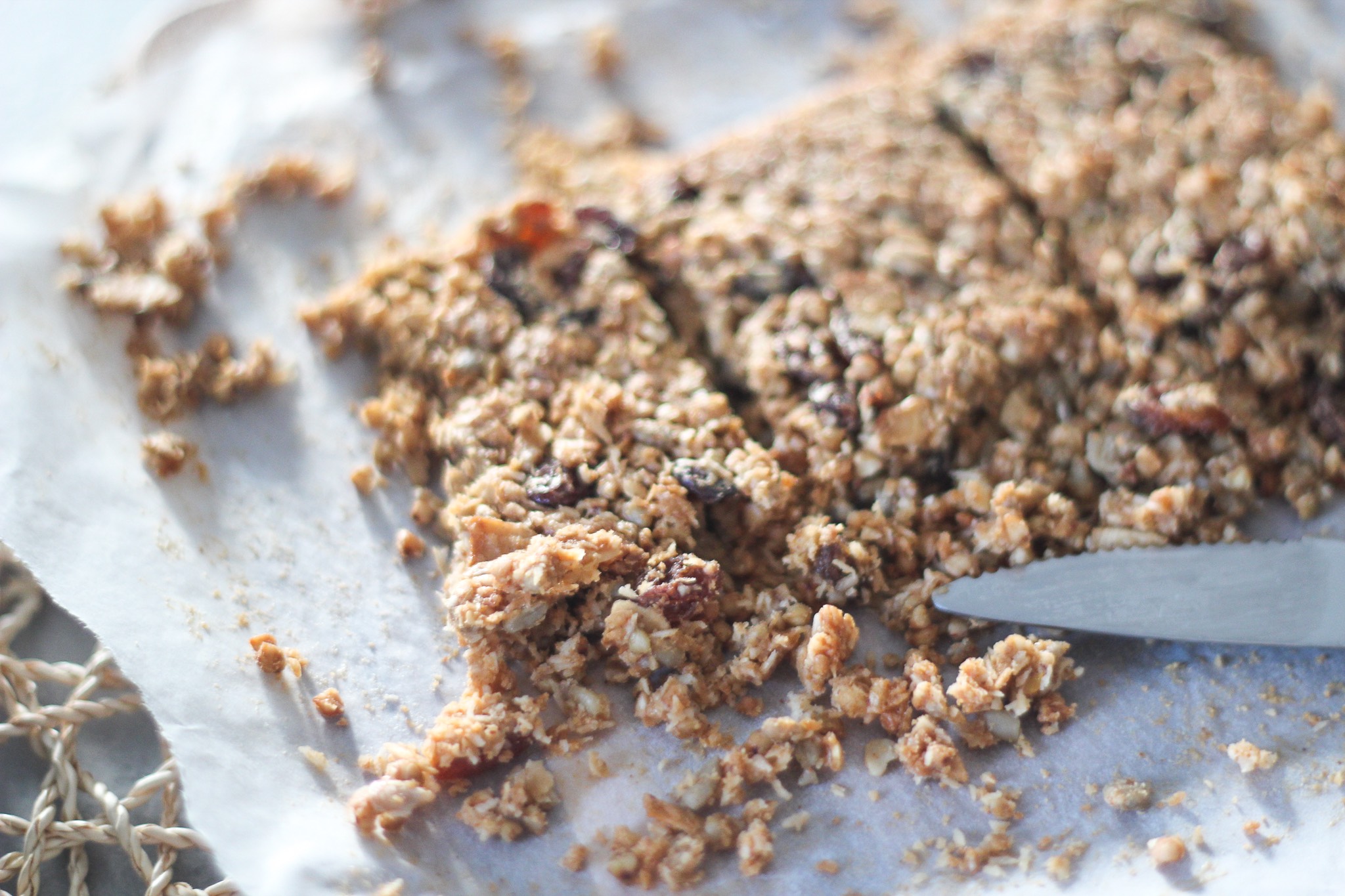 De heerlijke Pindakaas Granola Repen, dit recept kon je van de week vinden op mijn site. De kruimels gebruik ik vaak als topping voor yoghurt, zo lekker!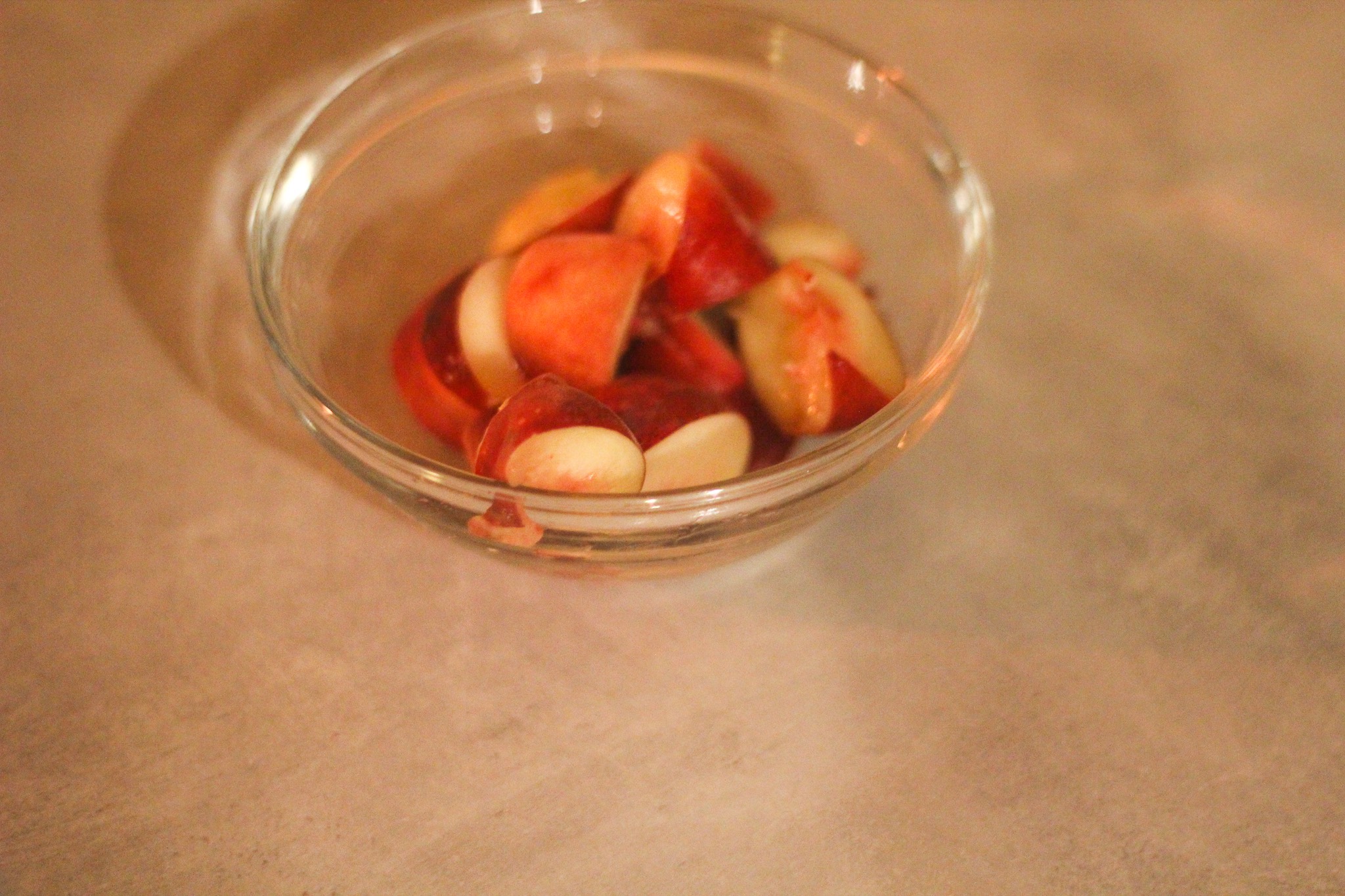 Wilde perzik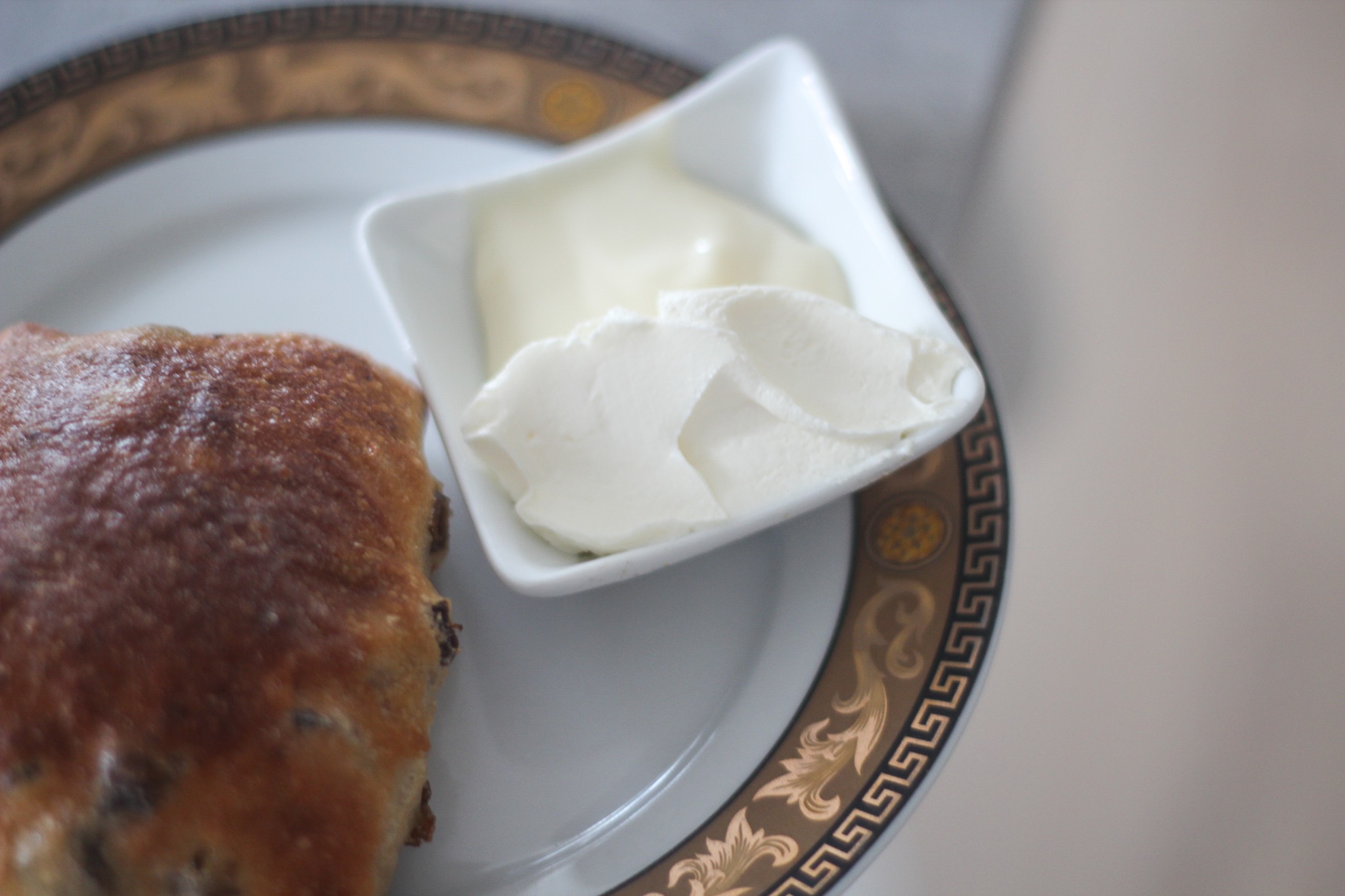 Een rozijnenbroodje met zuivelspread, zo lekker deze combinatie!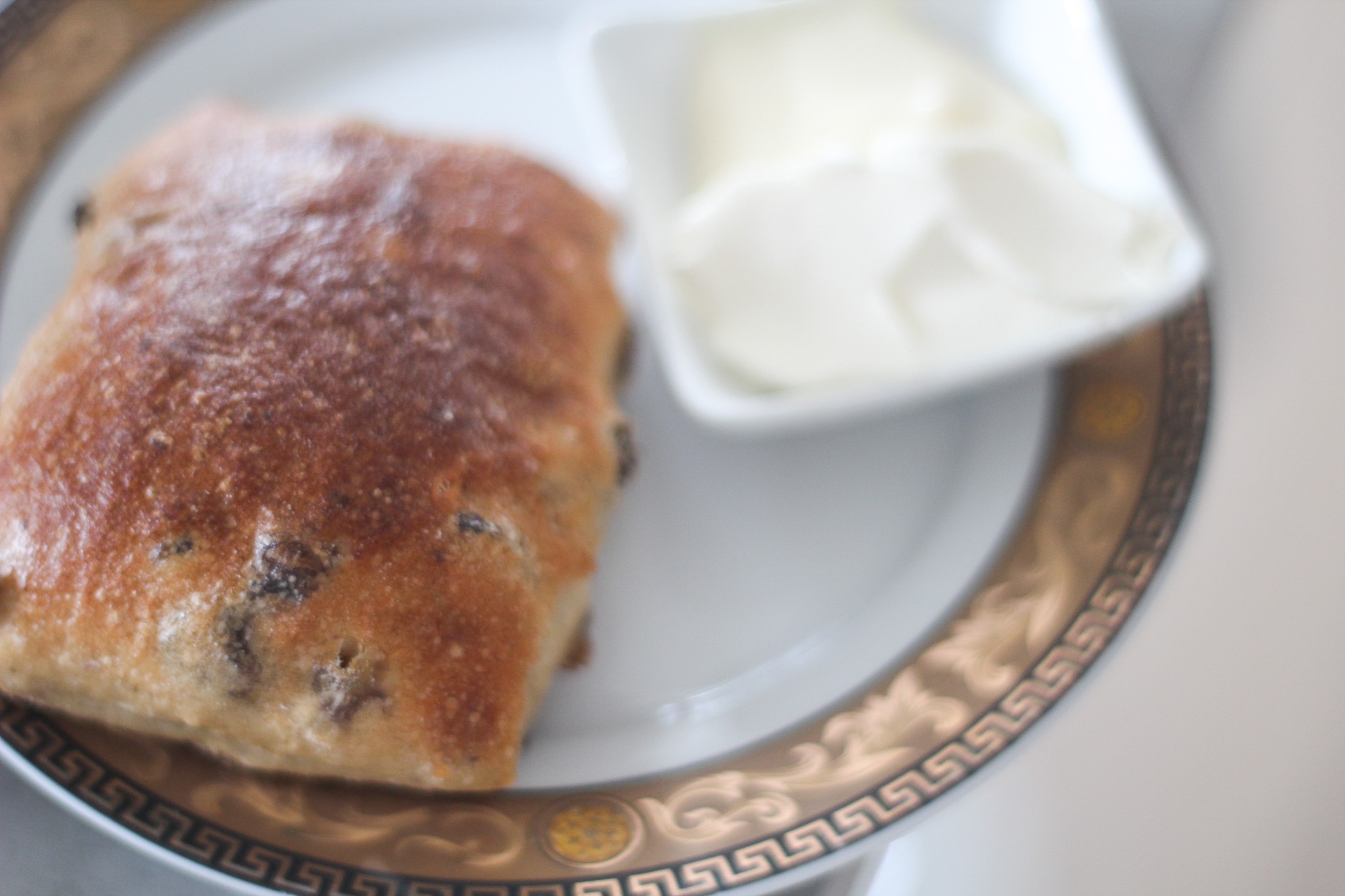 Het zoete van de rozijnen met het zoute en romige van de zuivelspread, hmm 🙂 Ik vind krentenbollen met kaas ook altijd heel lekker!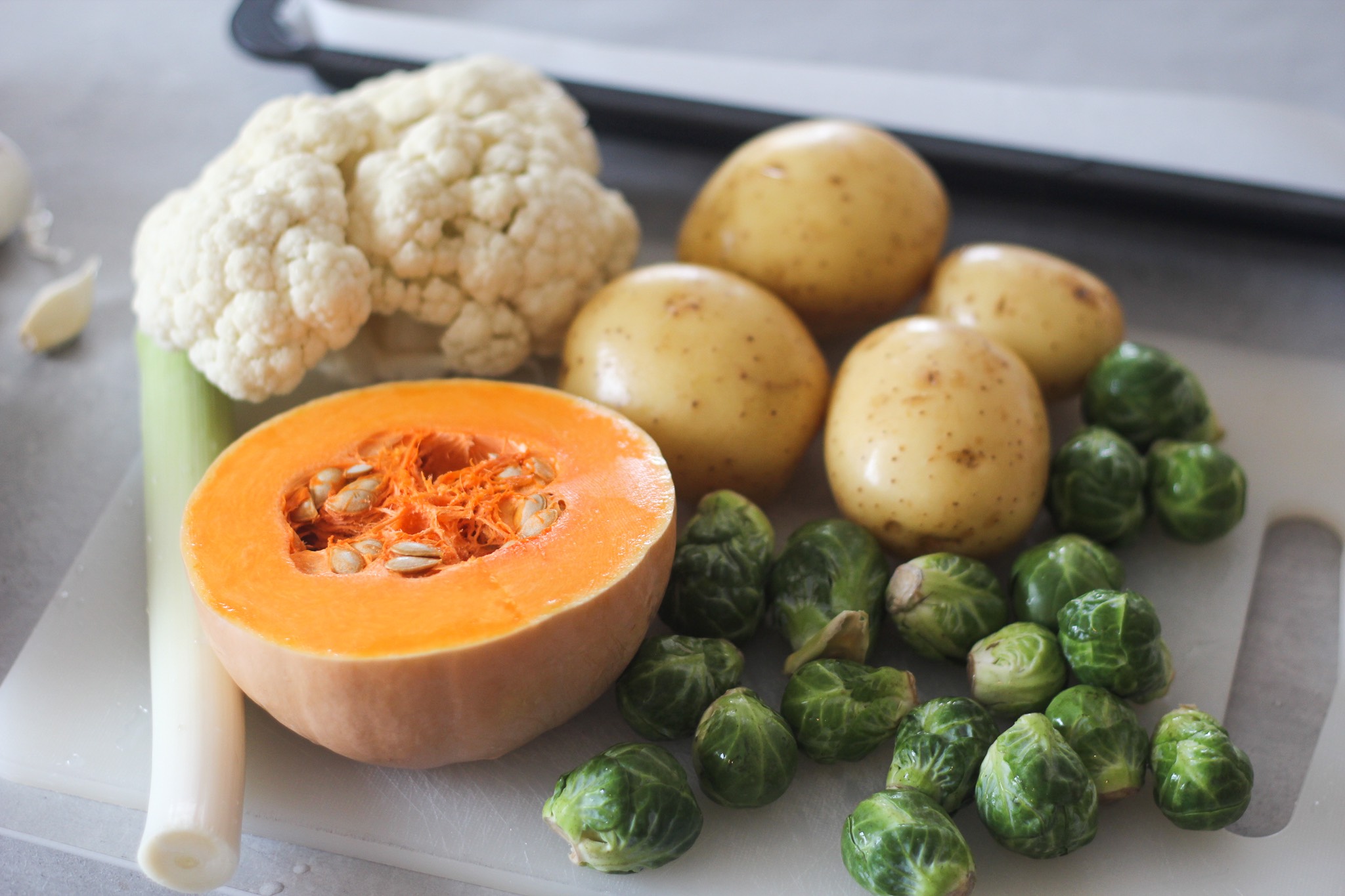 Geweldig nieuws: de Lidl zit nu ook aangesloten bij TooGoodToGo met een vegan box! Driedubbel win-win-win dus! Er zat zoveel lekkers in de box waaronder spruitjes, prei, bloemkool, broccoli, aubergine, paprika en meerrrr!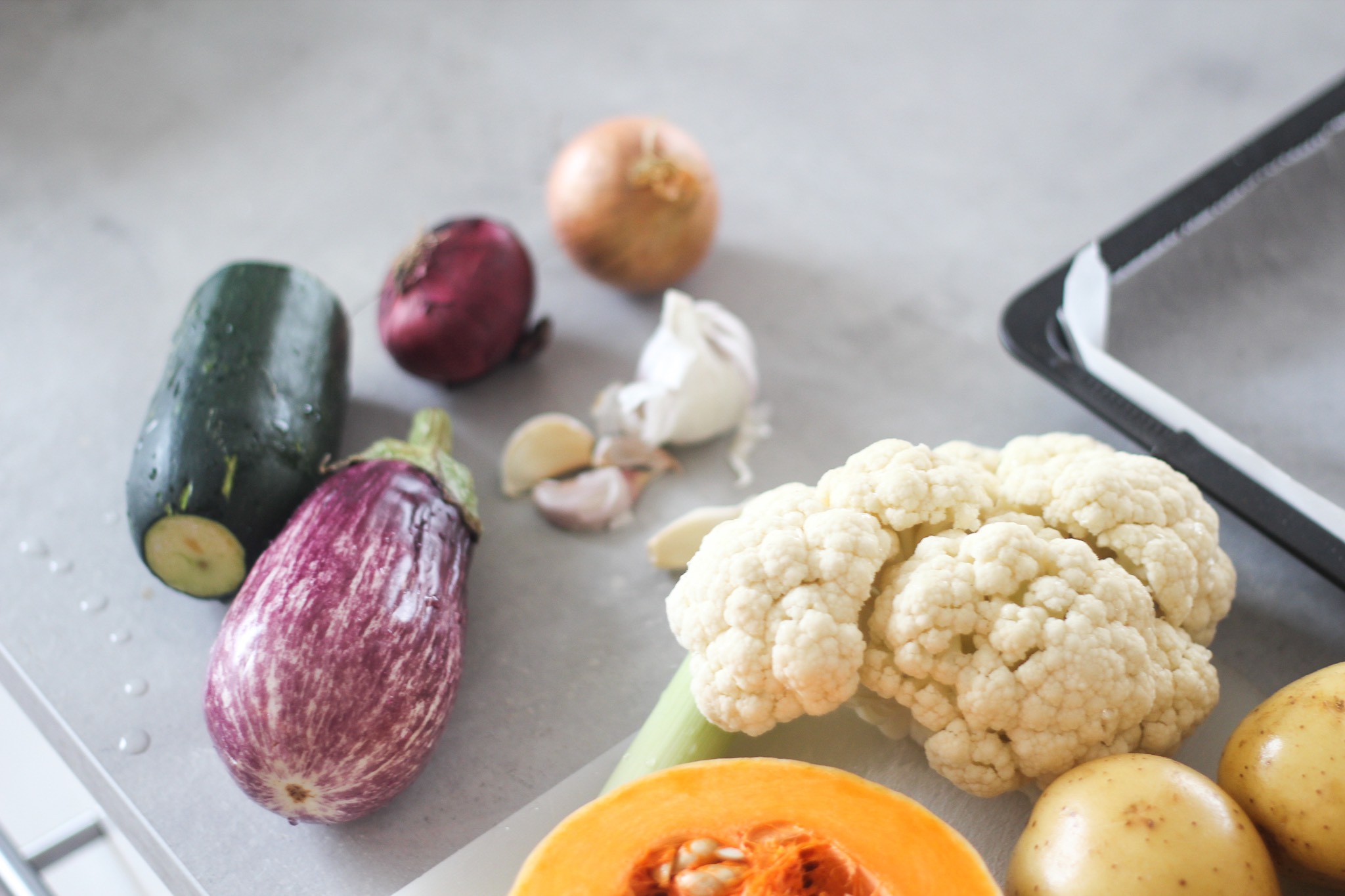 Ik besloot geroosterde groente te maken die avond met een deel van de box. Zelf had ik nog courgette, aardappelen, pompoen, ui en knoflook in huis voor erbij.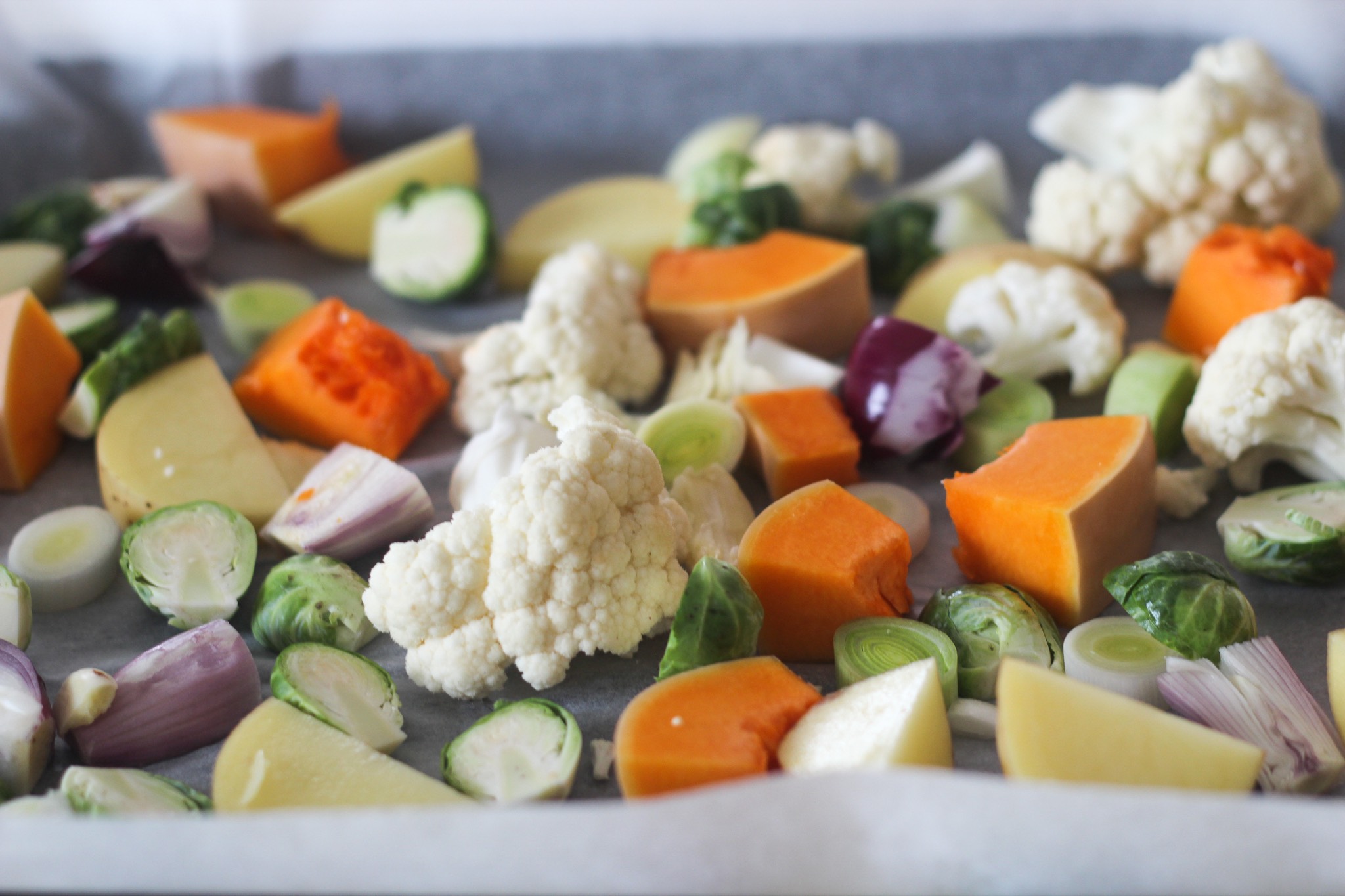 Het werden twee ovenplaten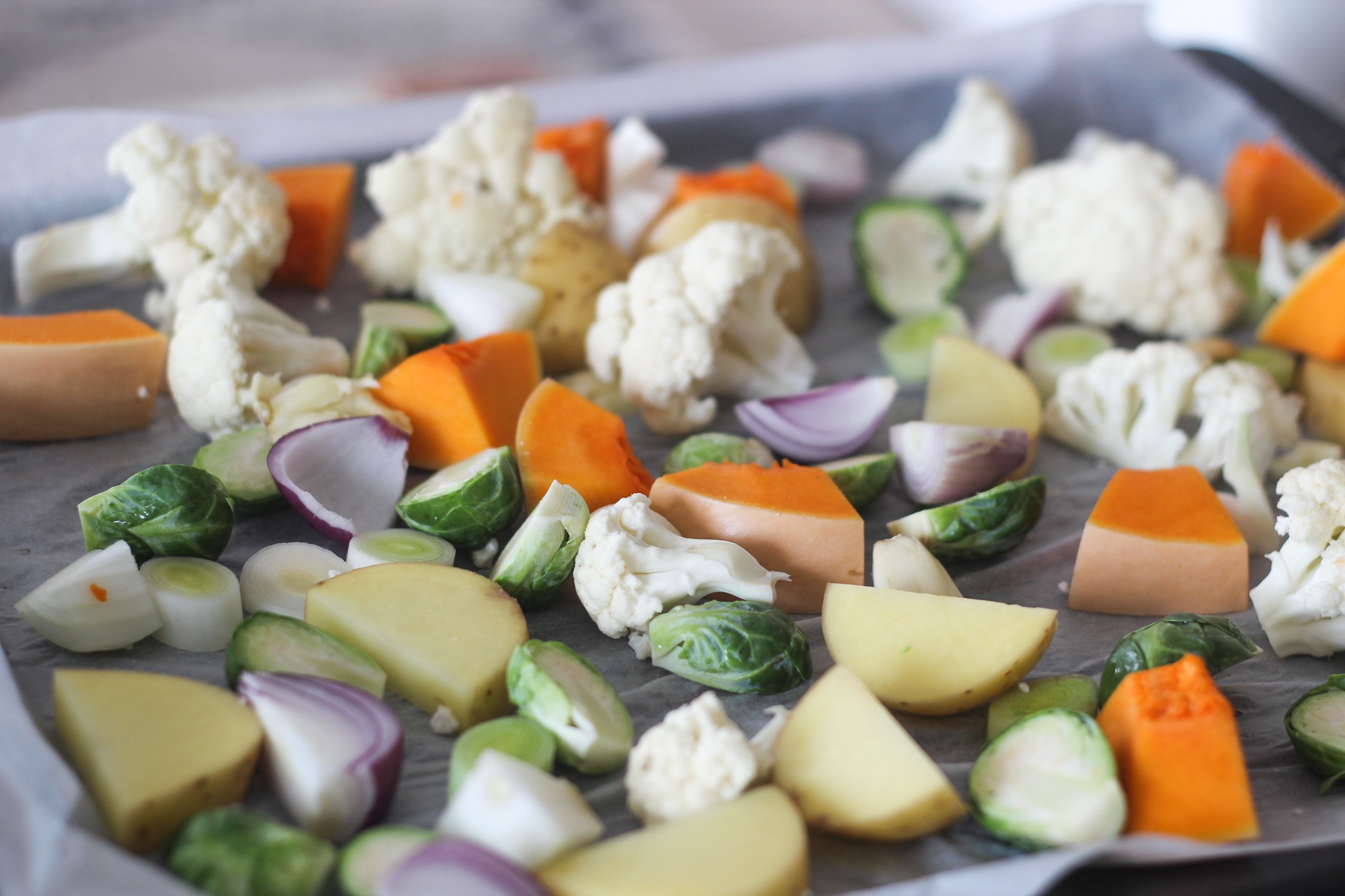 Hmm 🙂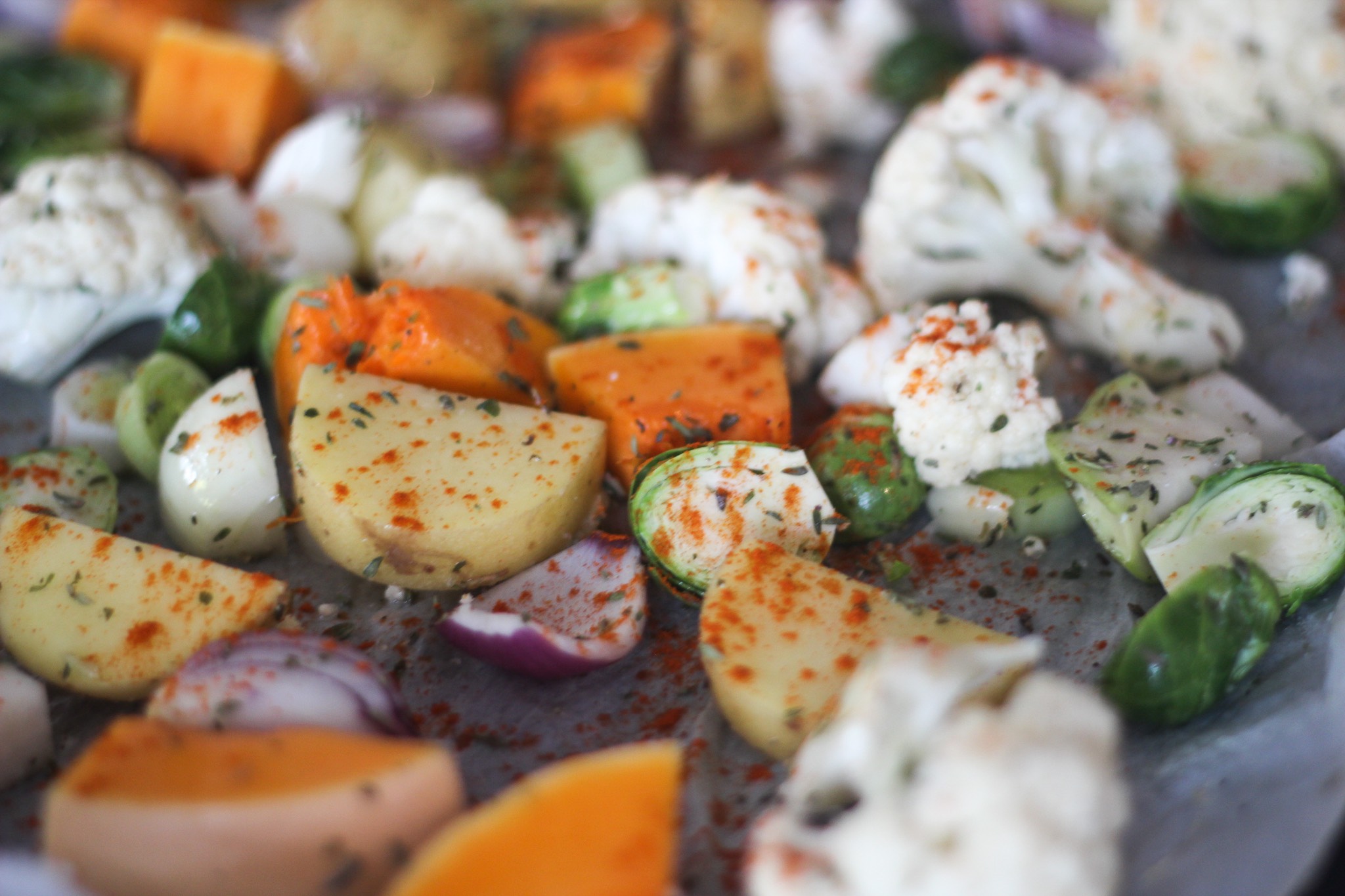 Olijfolie, peper, zout, knoflookpoeder, gedroogde tijm en wat knoflookpoeder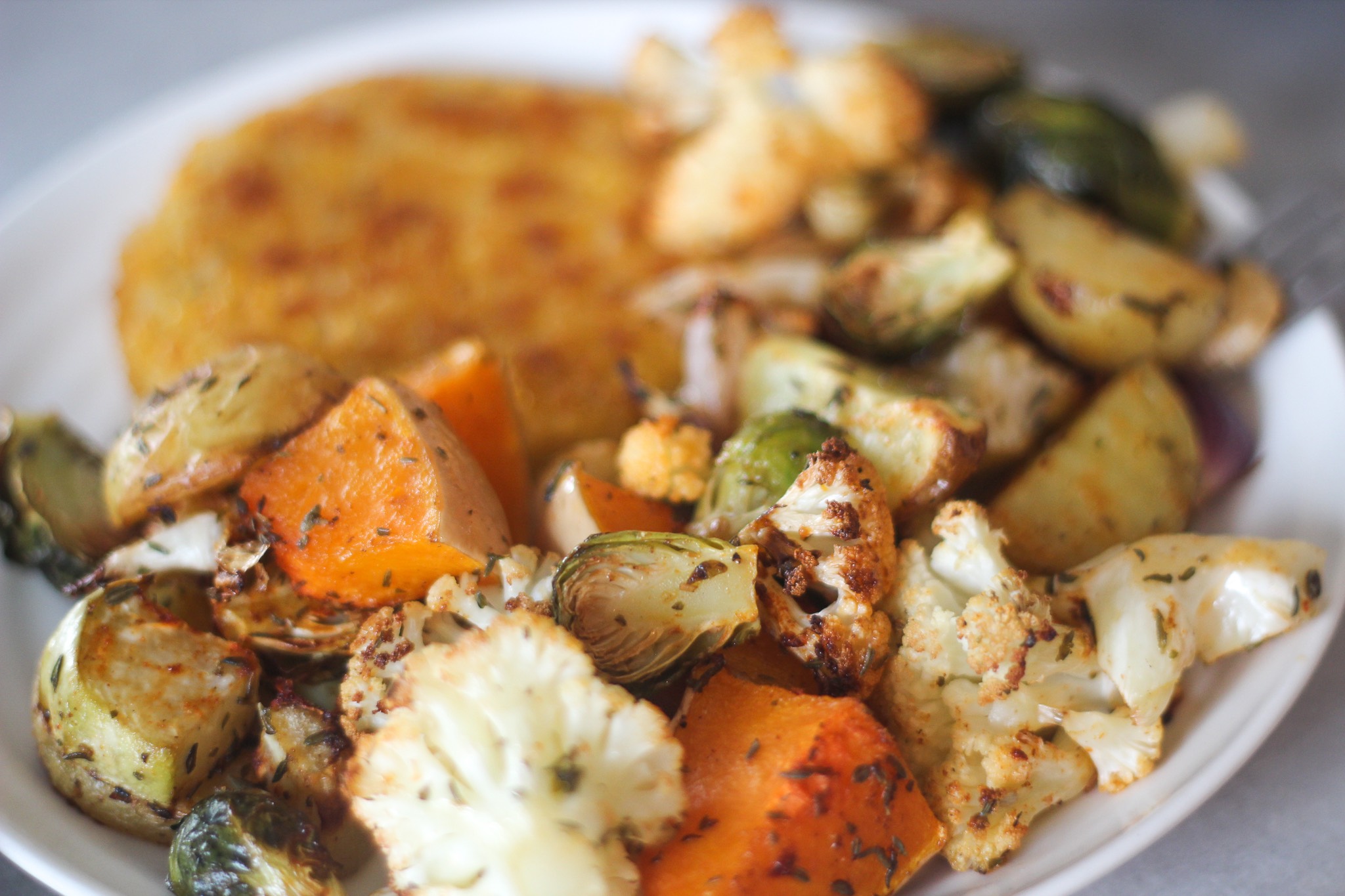 Op 220 graden Celsius voor 30 minuten geroosterd en klaar! Dit at ik met een vegetarische schnitzel van de Lidl.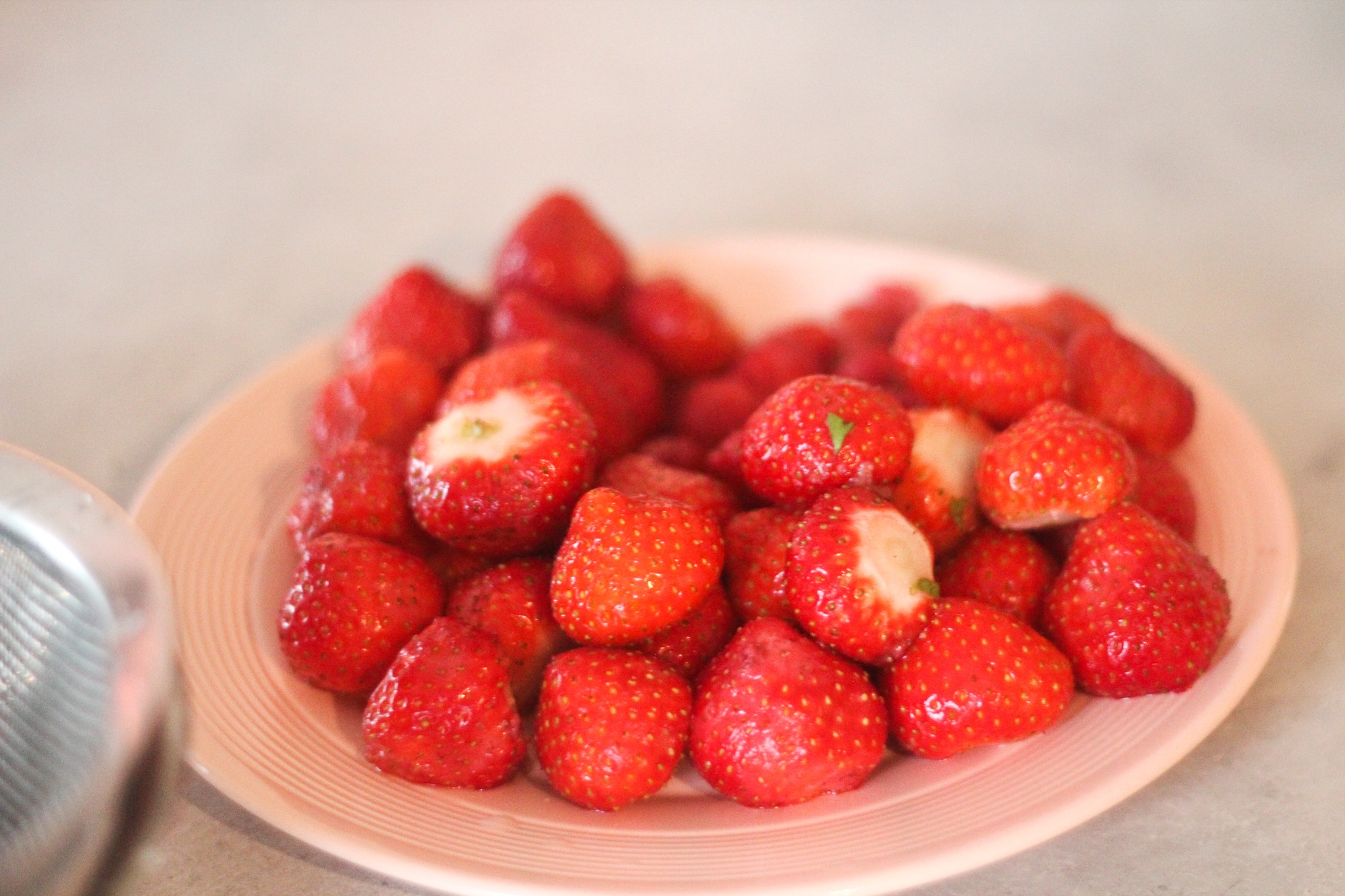 Jep, er zaten ook aardbeien in de box!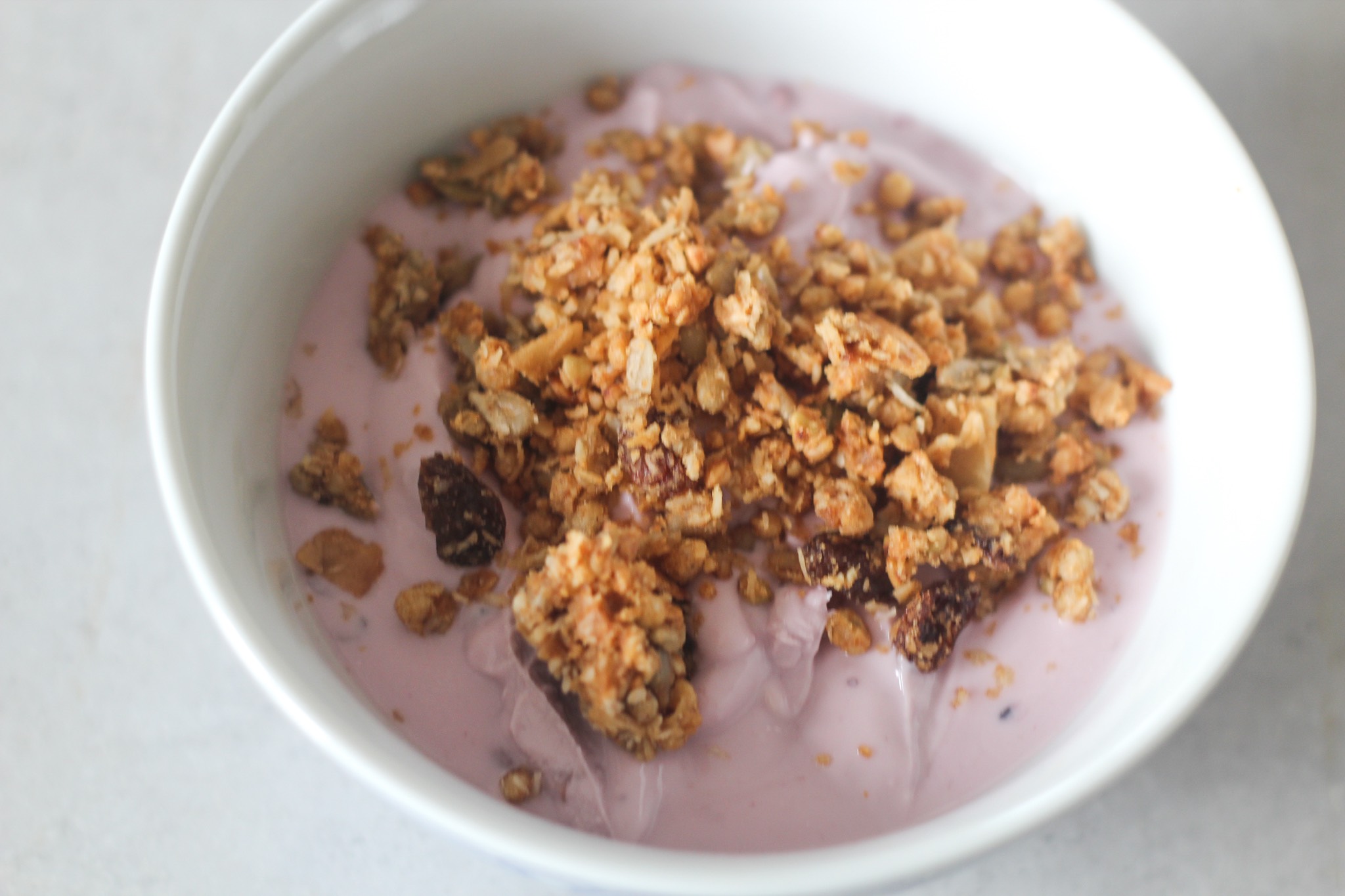 Blauwe bessen kwark met de kruimels van de Pindakaas Granola Repen 🙂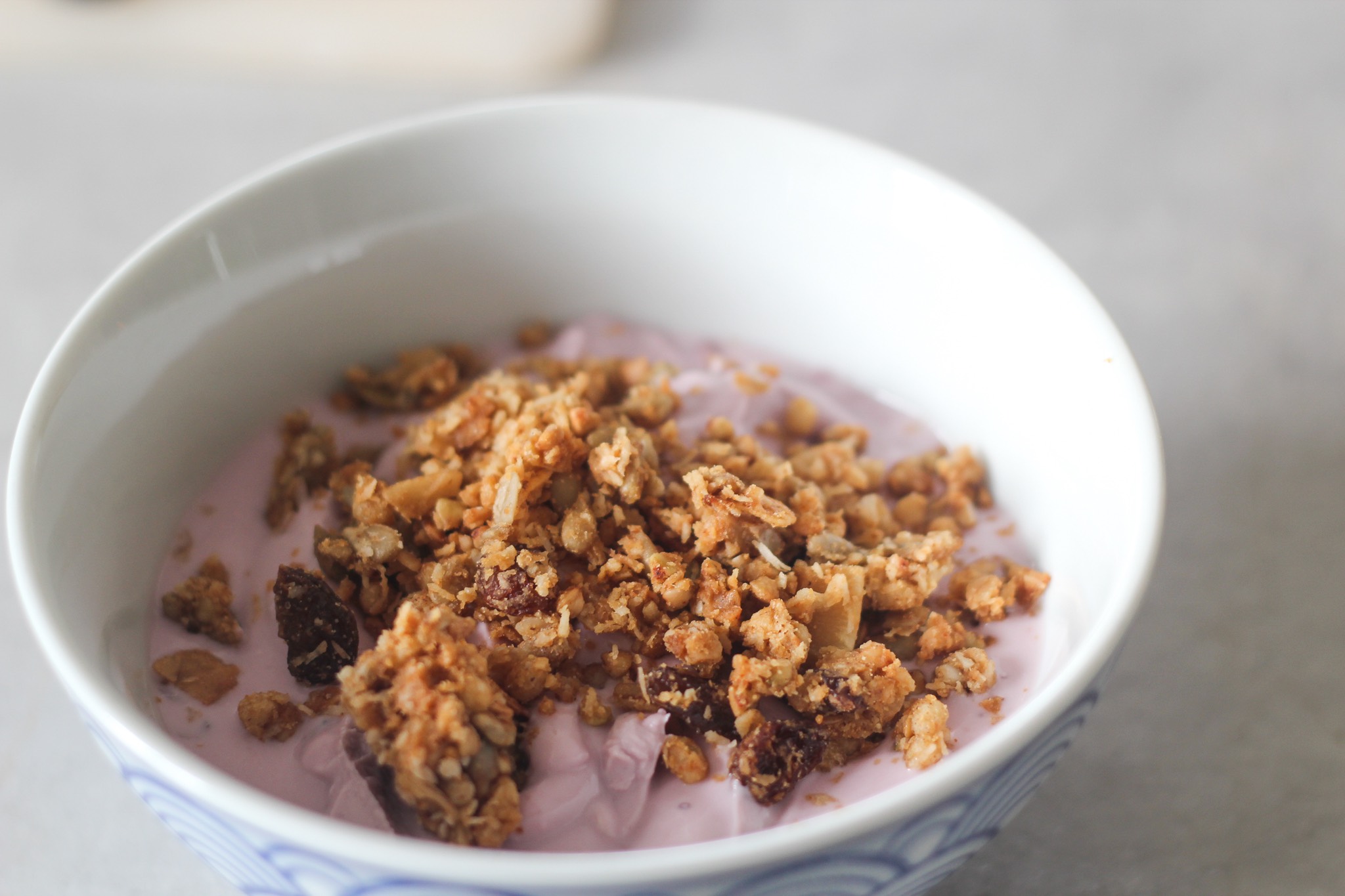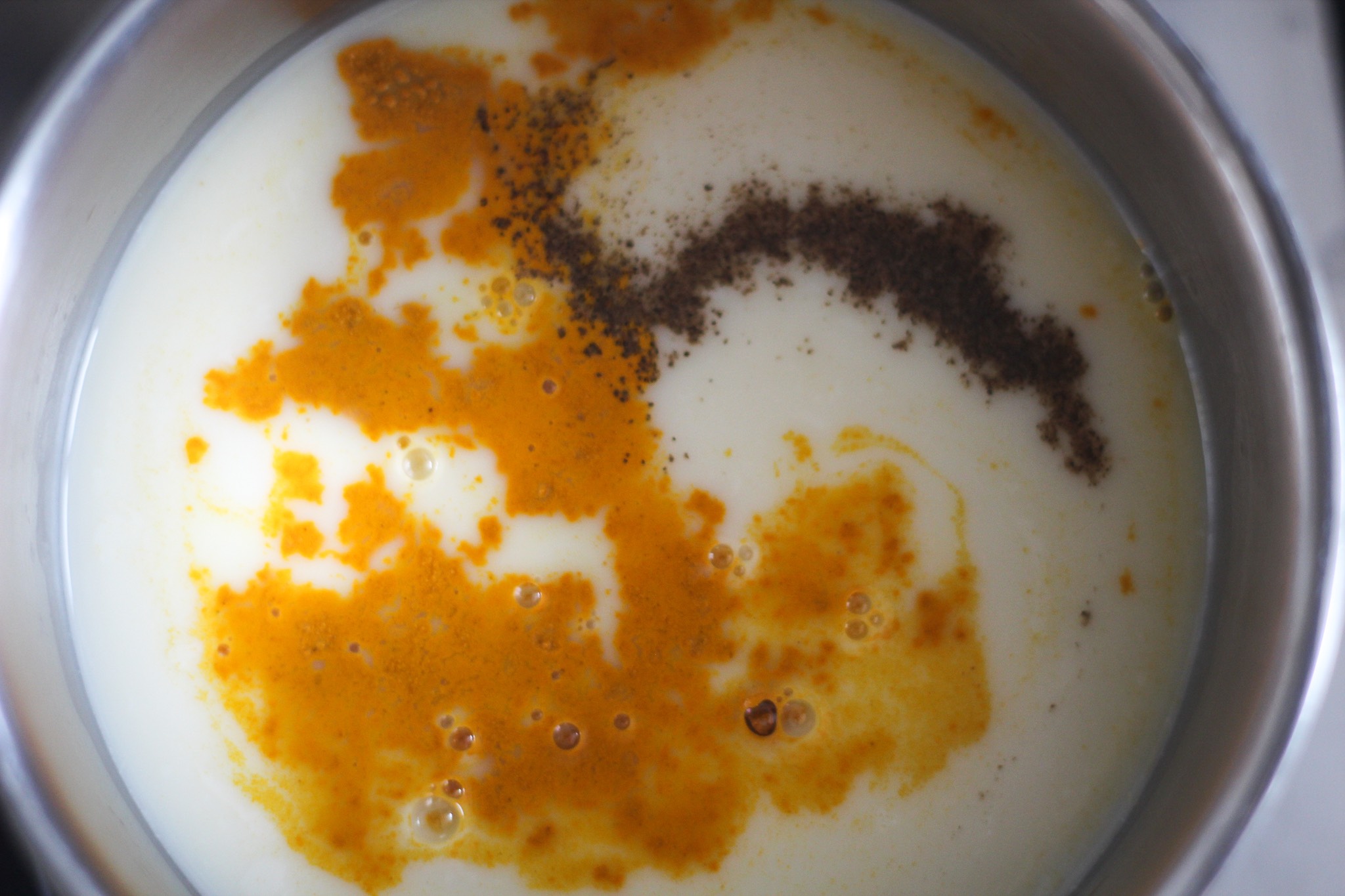 Tijd voor een Kurkuma latte nu het weer wat herfstig wordt! Amandelmelk met kurkuma en zwarte peper. De zwarte peper is nodig voor de opname van kurkuma in je lichaam.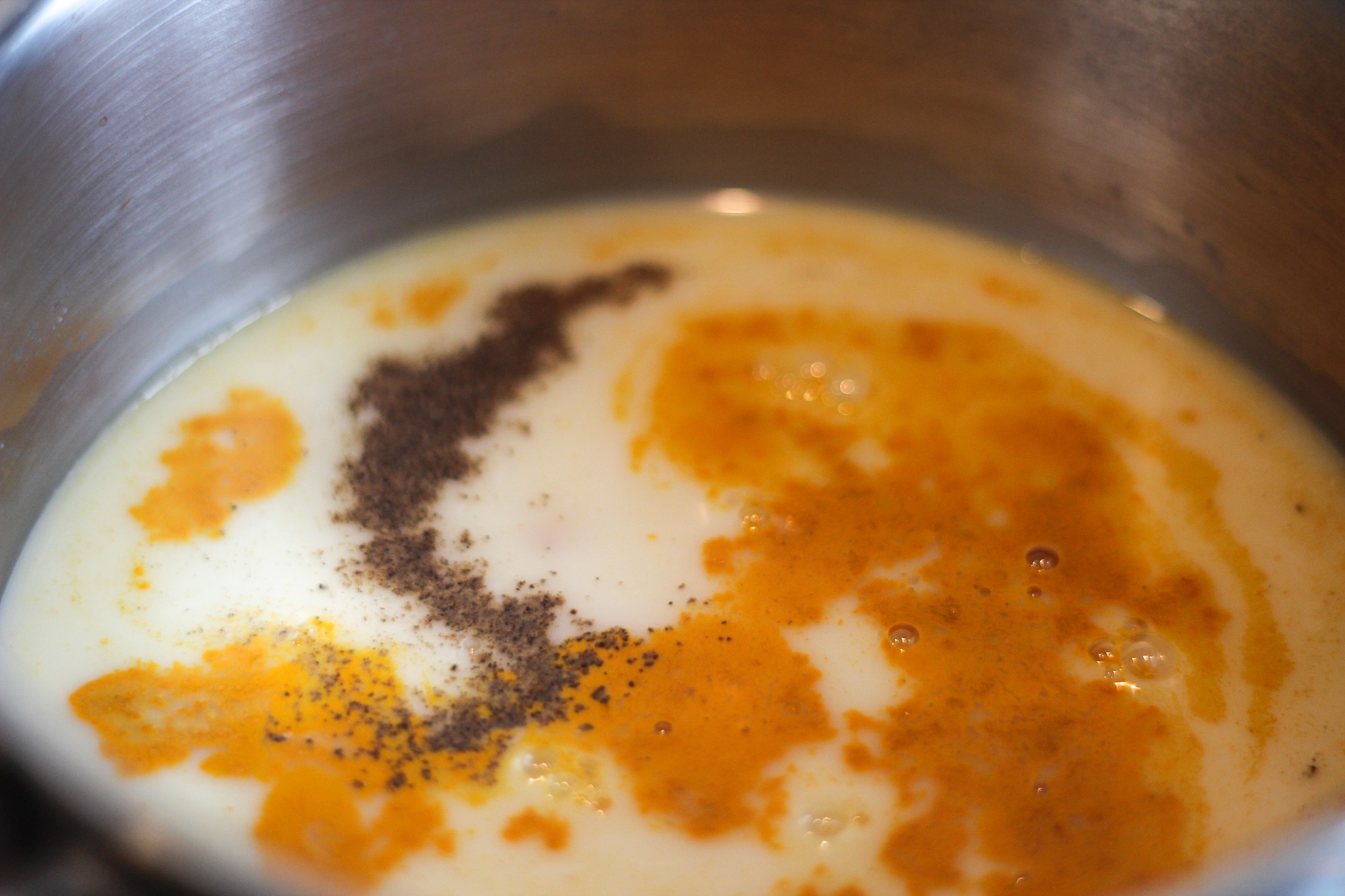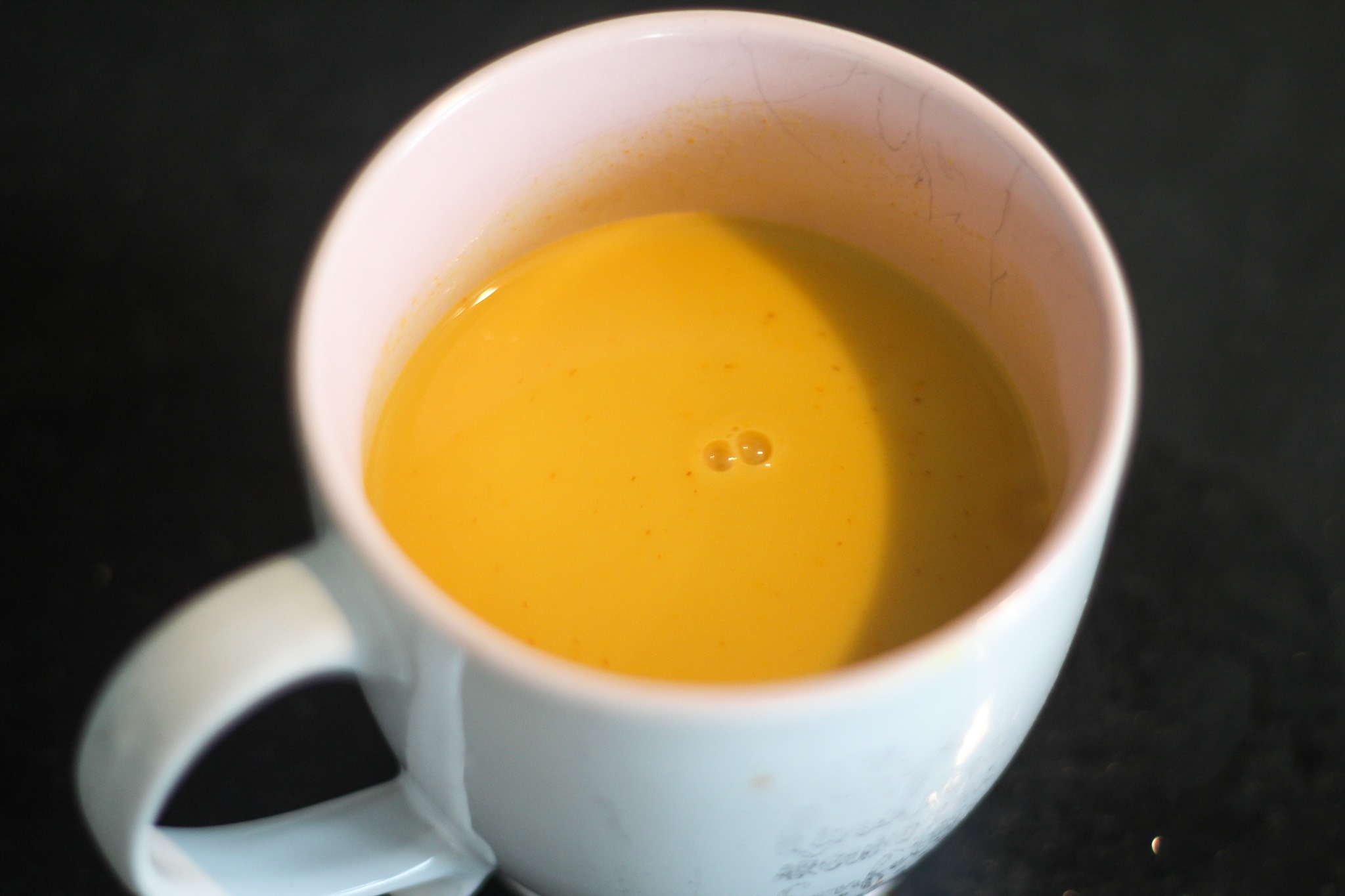 Wat honing of maple syrup erdoor en klaar!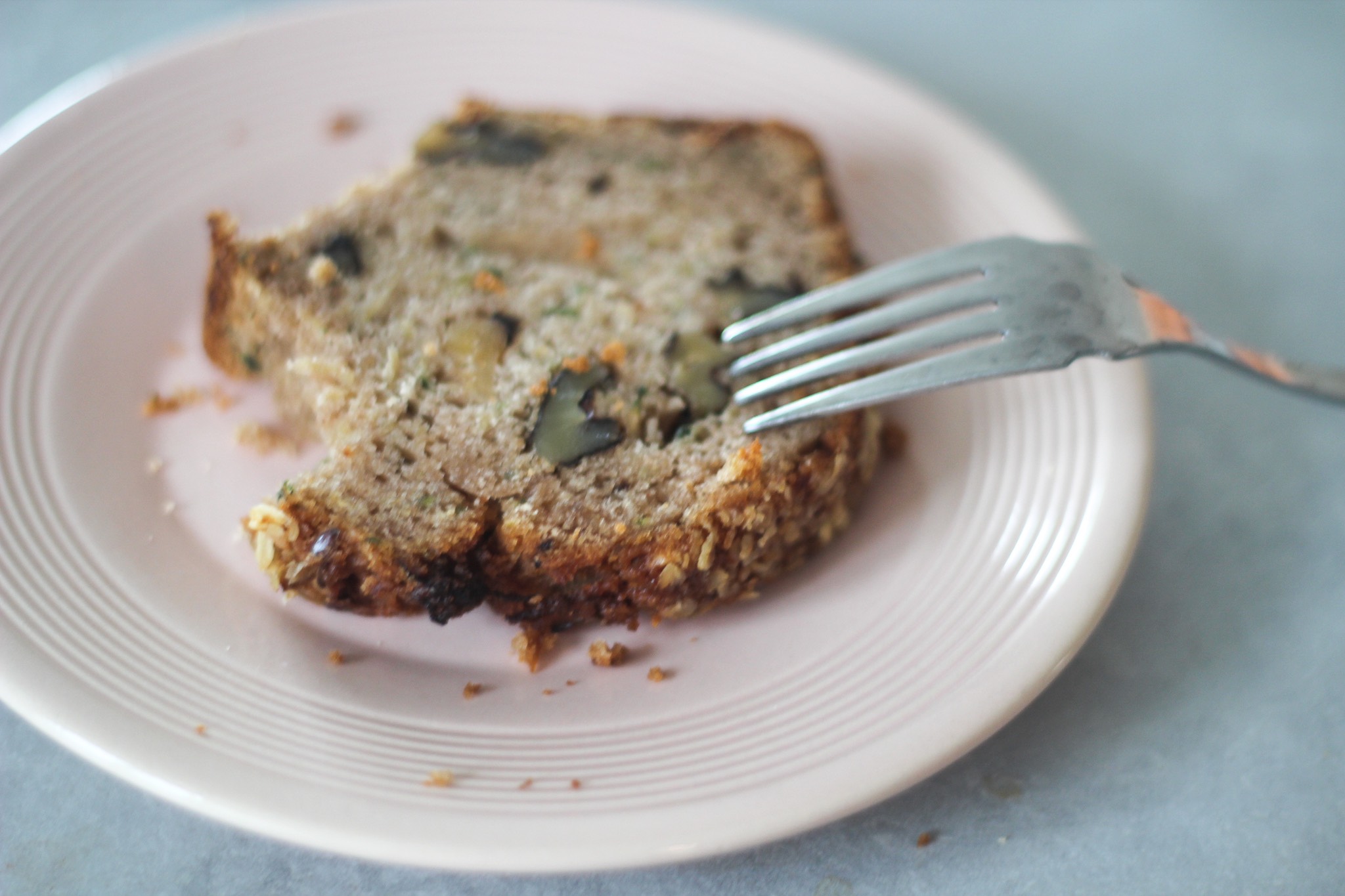 Ik at dit met een courgette-walnoten-cake van de Marqt.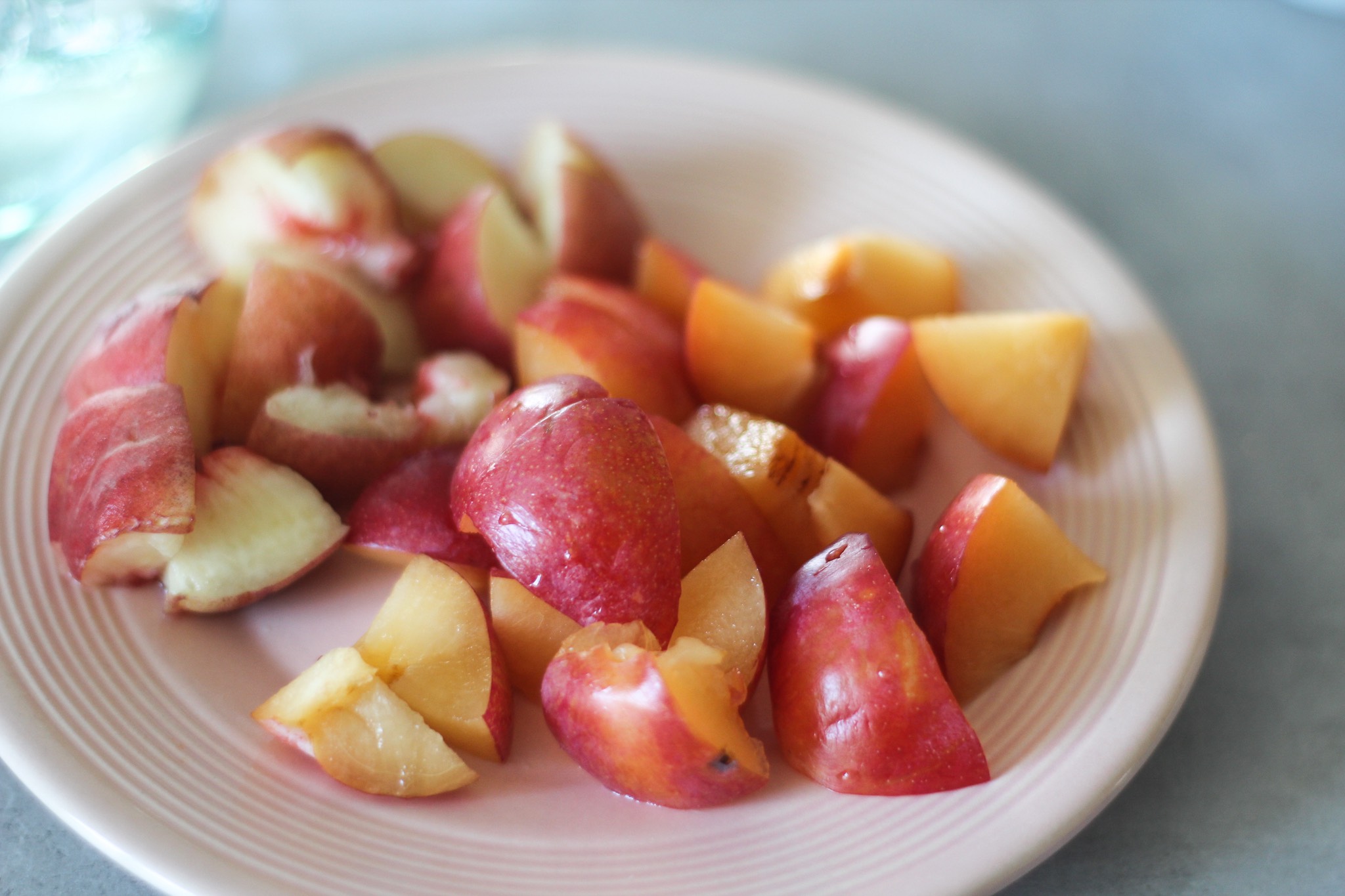 Ook dit zat in de Lidl box, pruimen, nectarine en ik had zelf nog wilde perziken.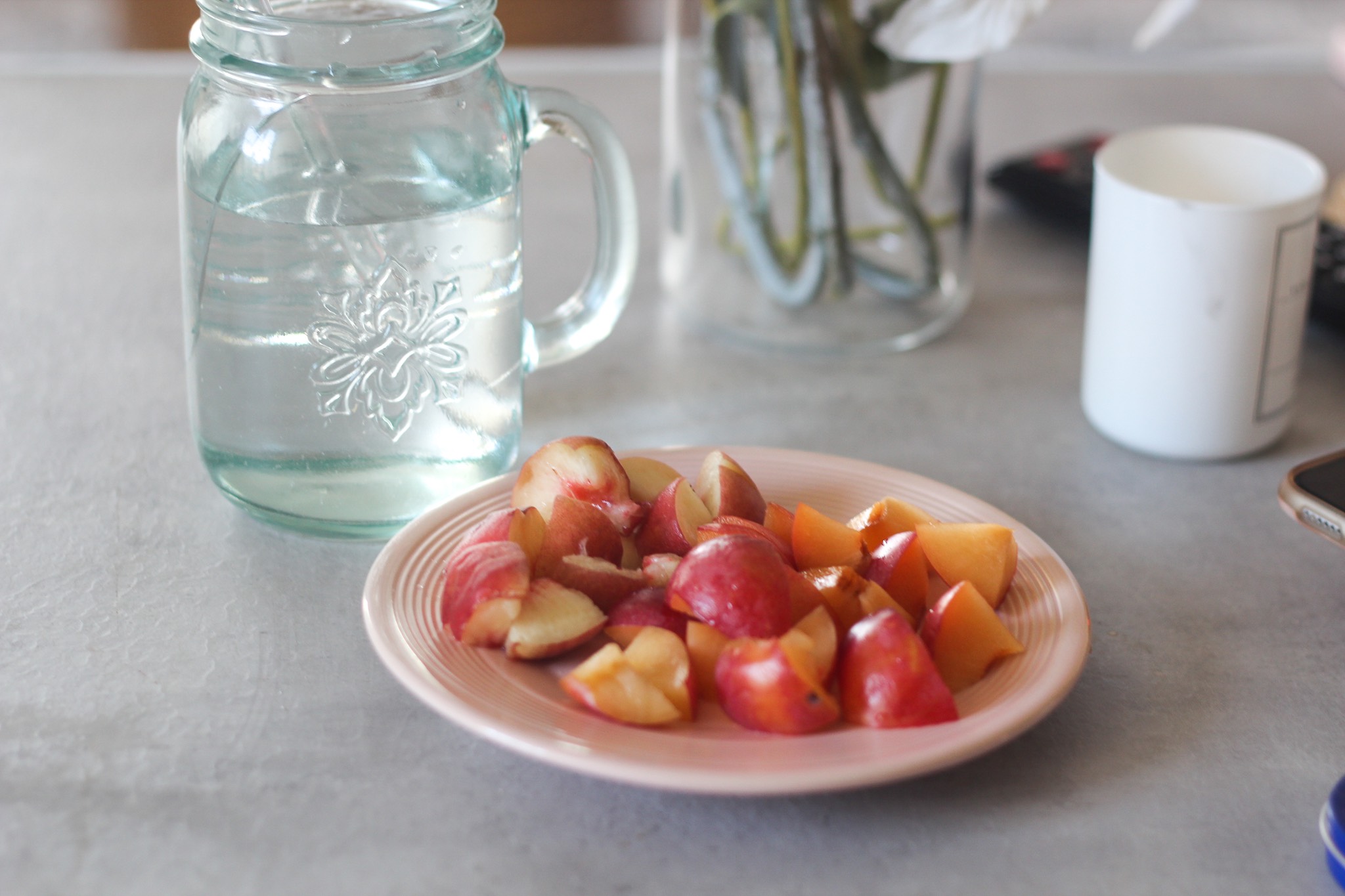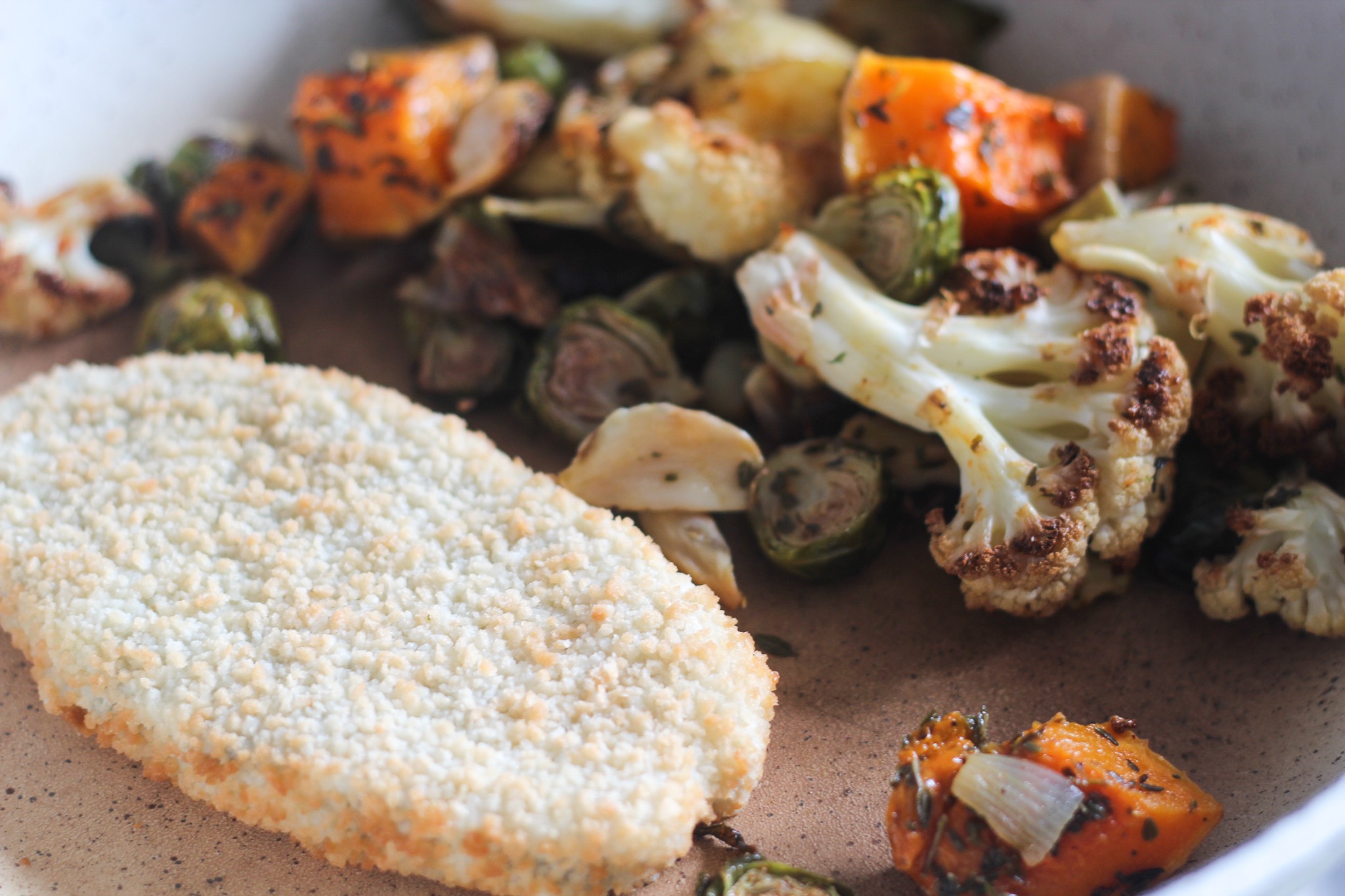 De restjes van de geroosterde groente de volgende dag opgewarmd met een spinazie-kaas-rondo.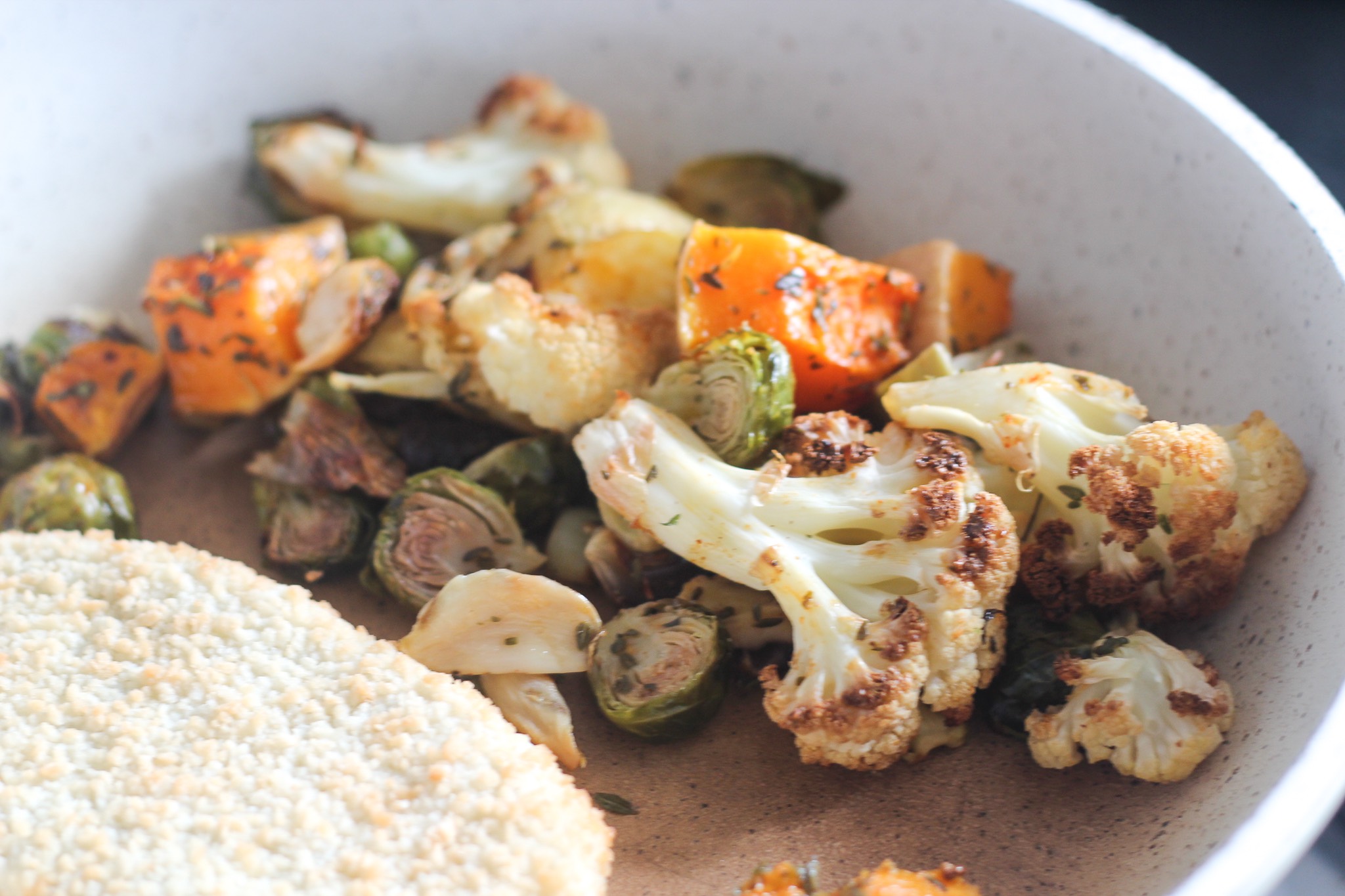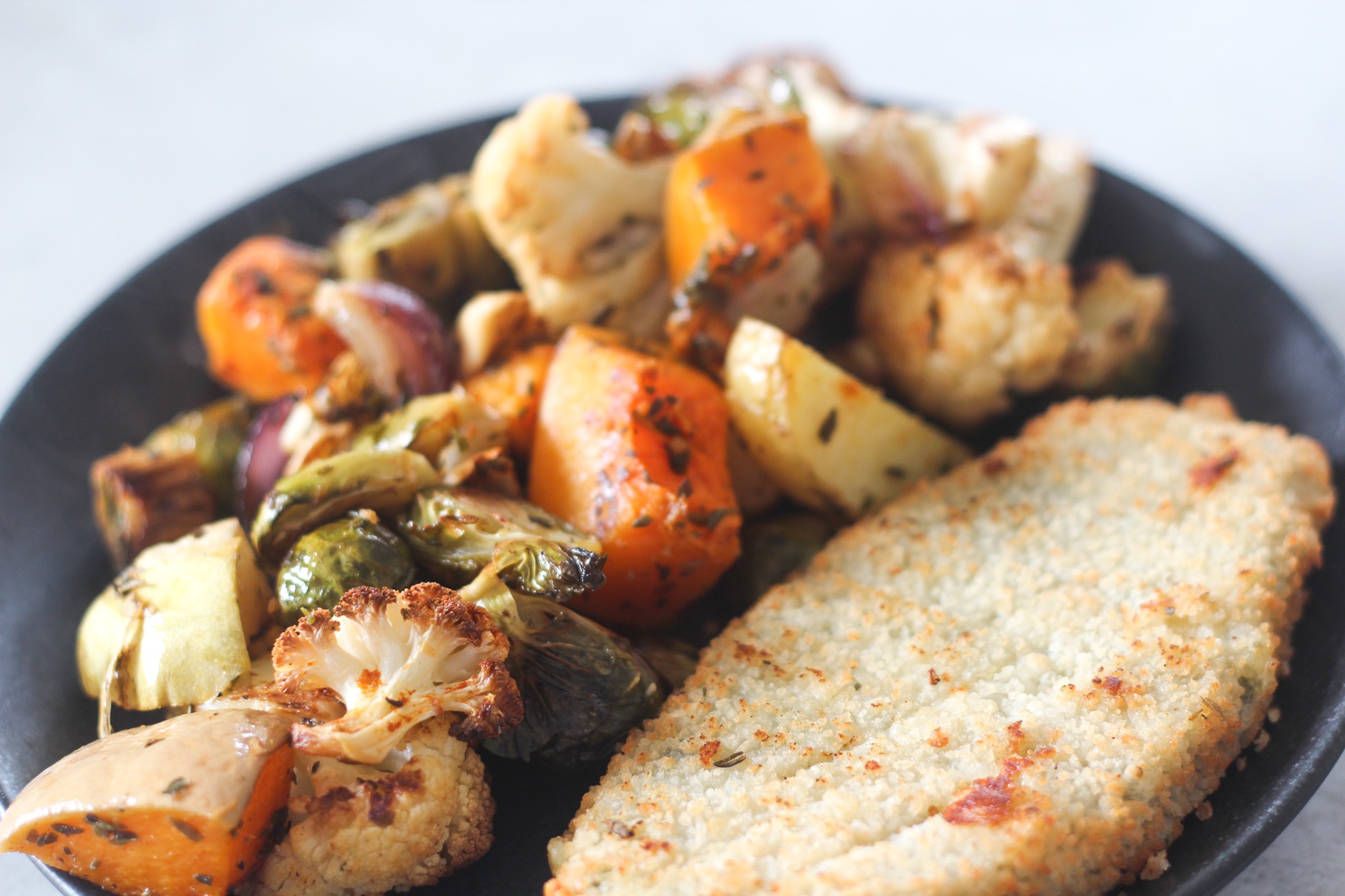 Ik krijg er weer zin in 🙂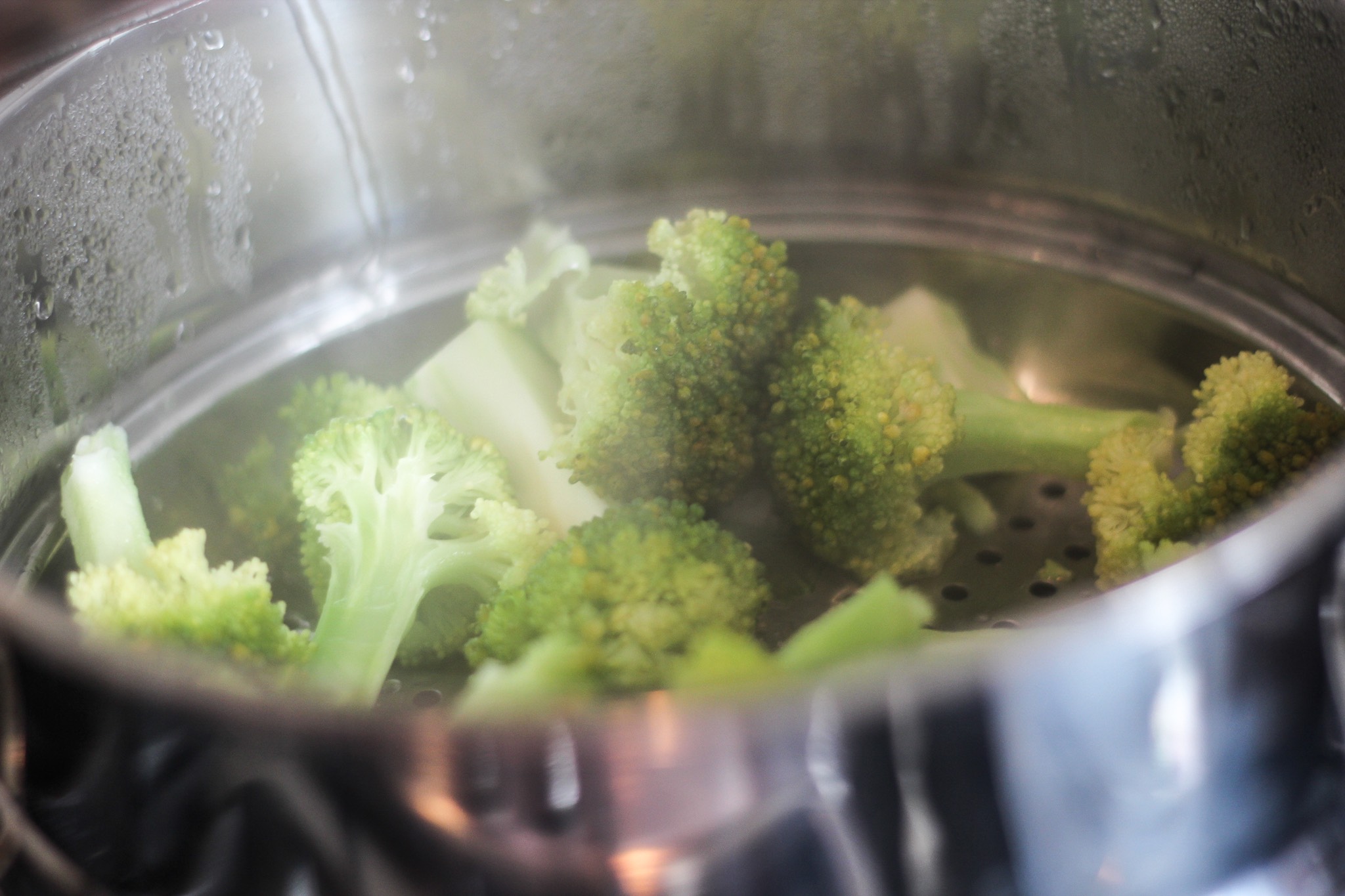 Gestoomde broccoli, heerlijk!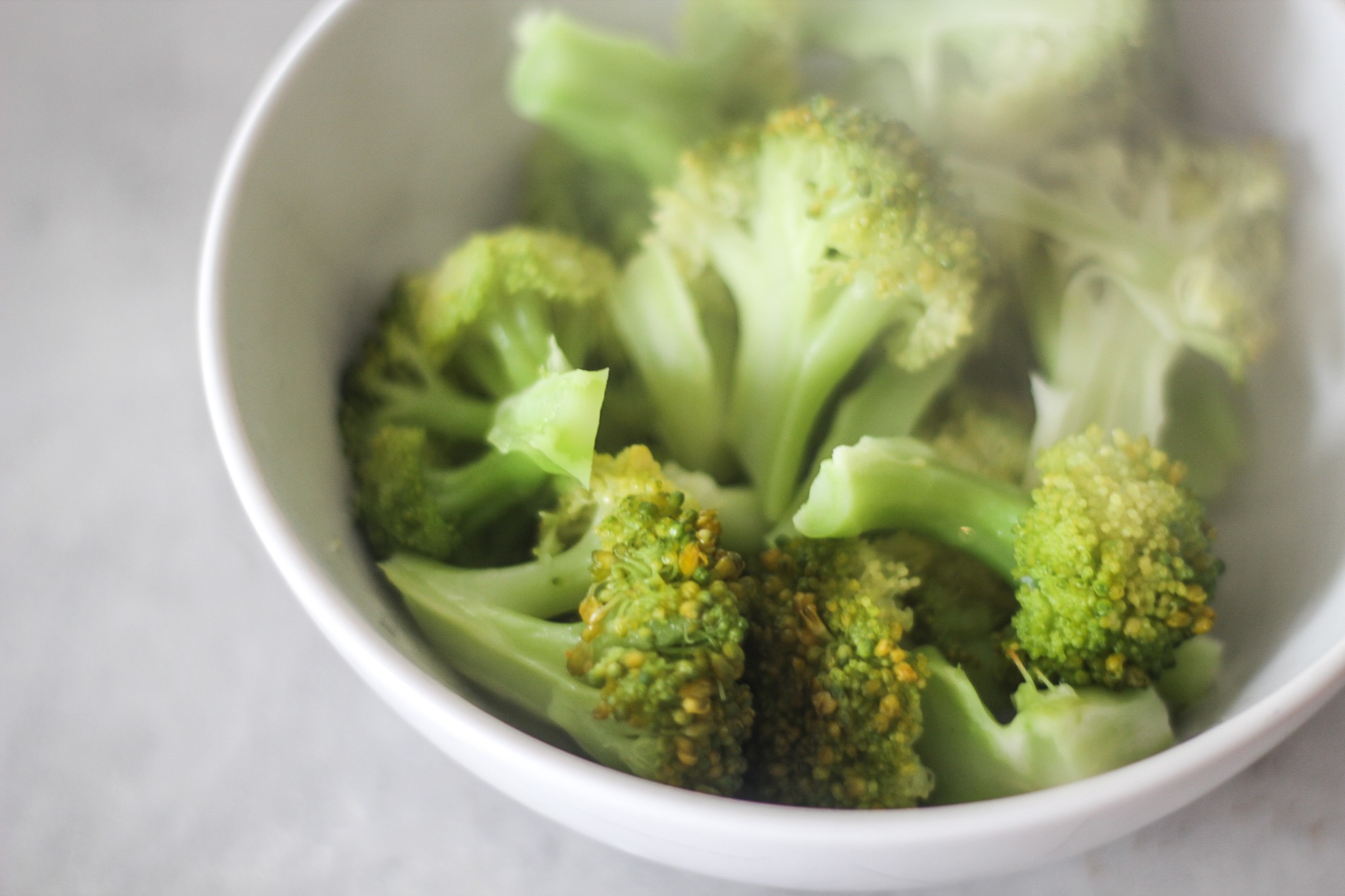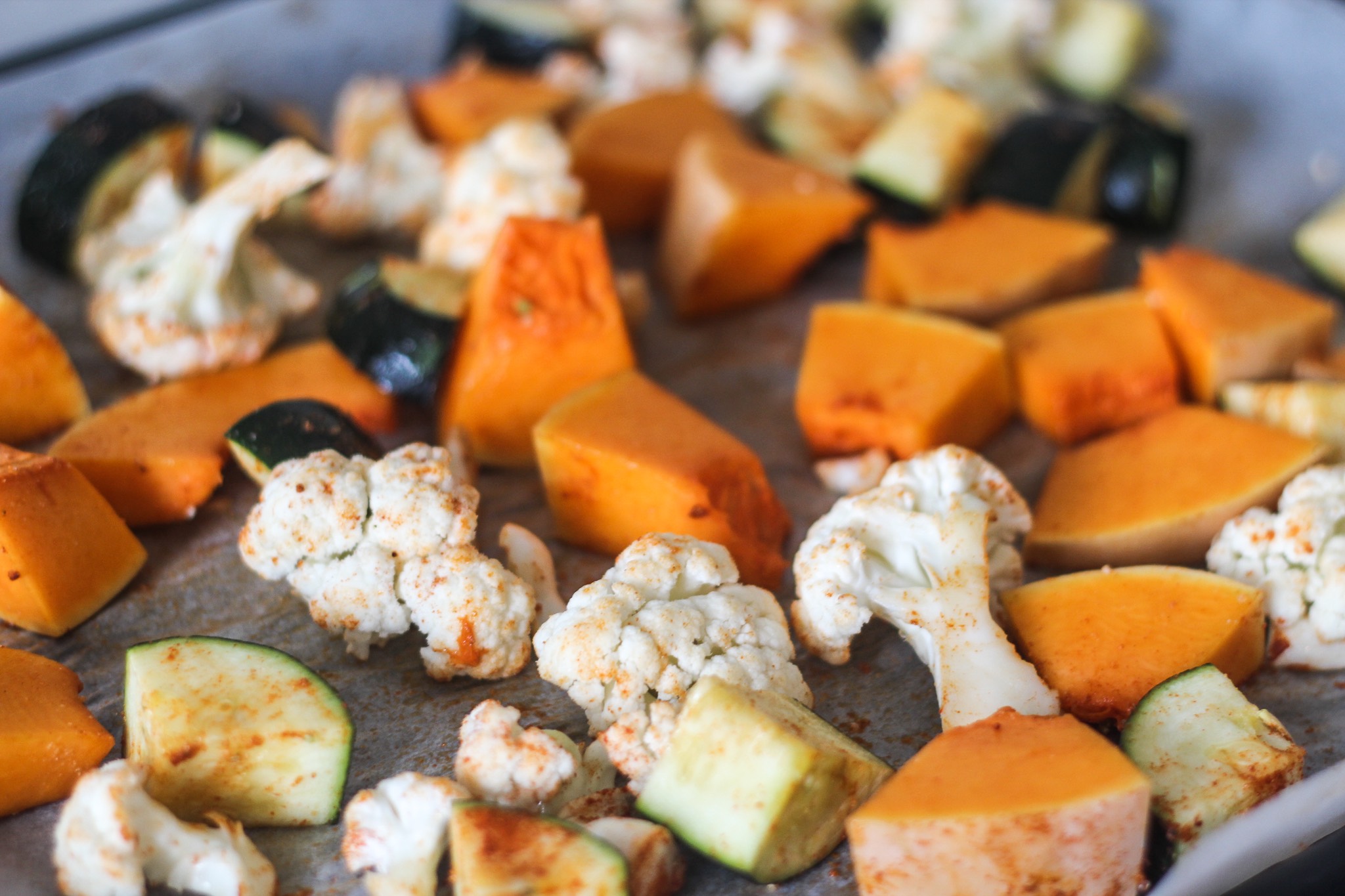 Met nog meer geroosterde groente! Haha.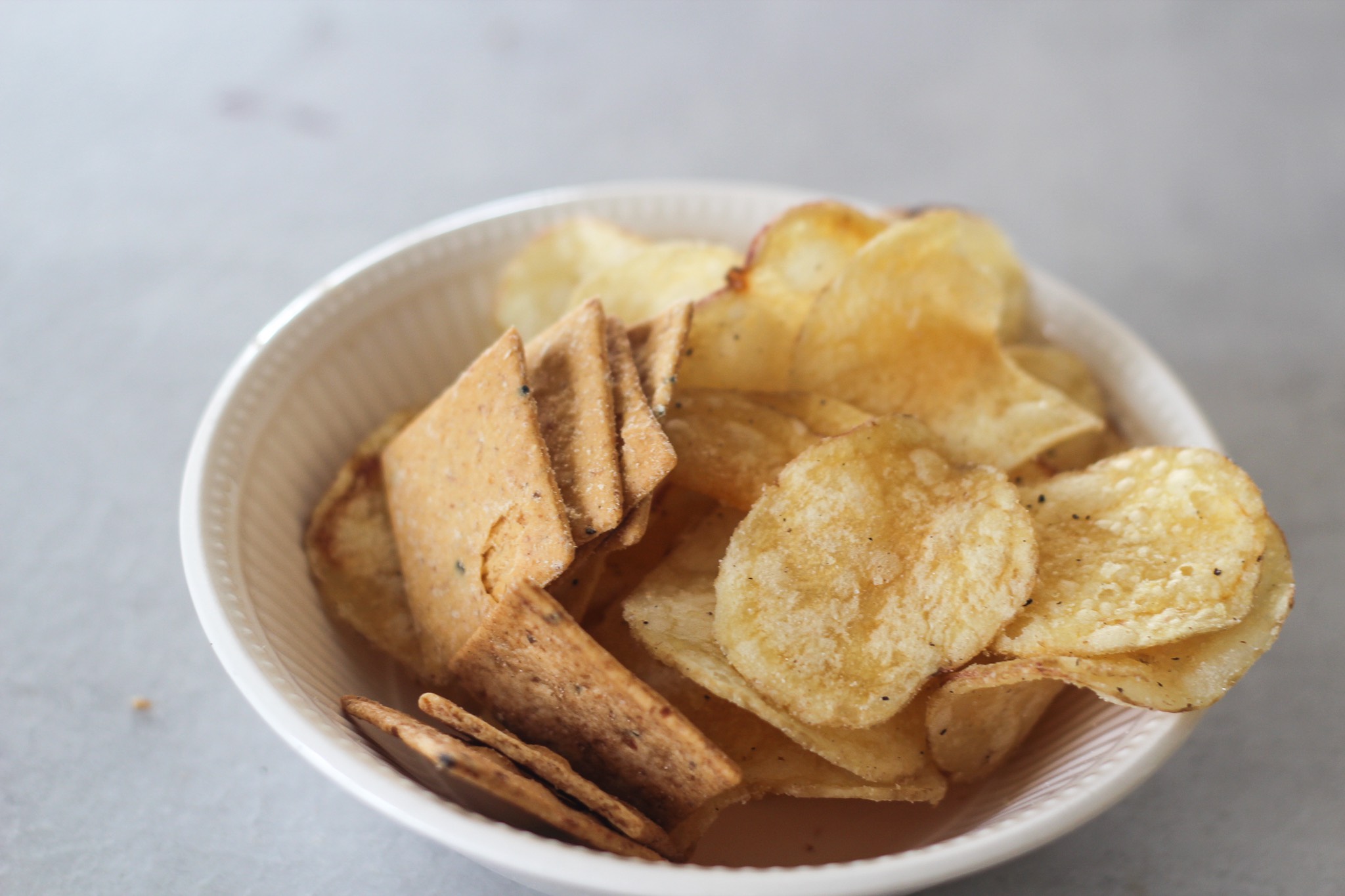 En er werd ook zeker chips gegeten. Dit is de black pepper chips van de Lidl met daarnaast 'thin crisps'. Ik probeerde deze uit (ook Lidl) en moet zeggen: wat onwijs lekker!!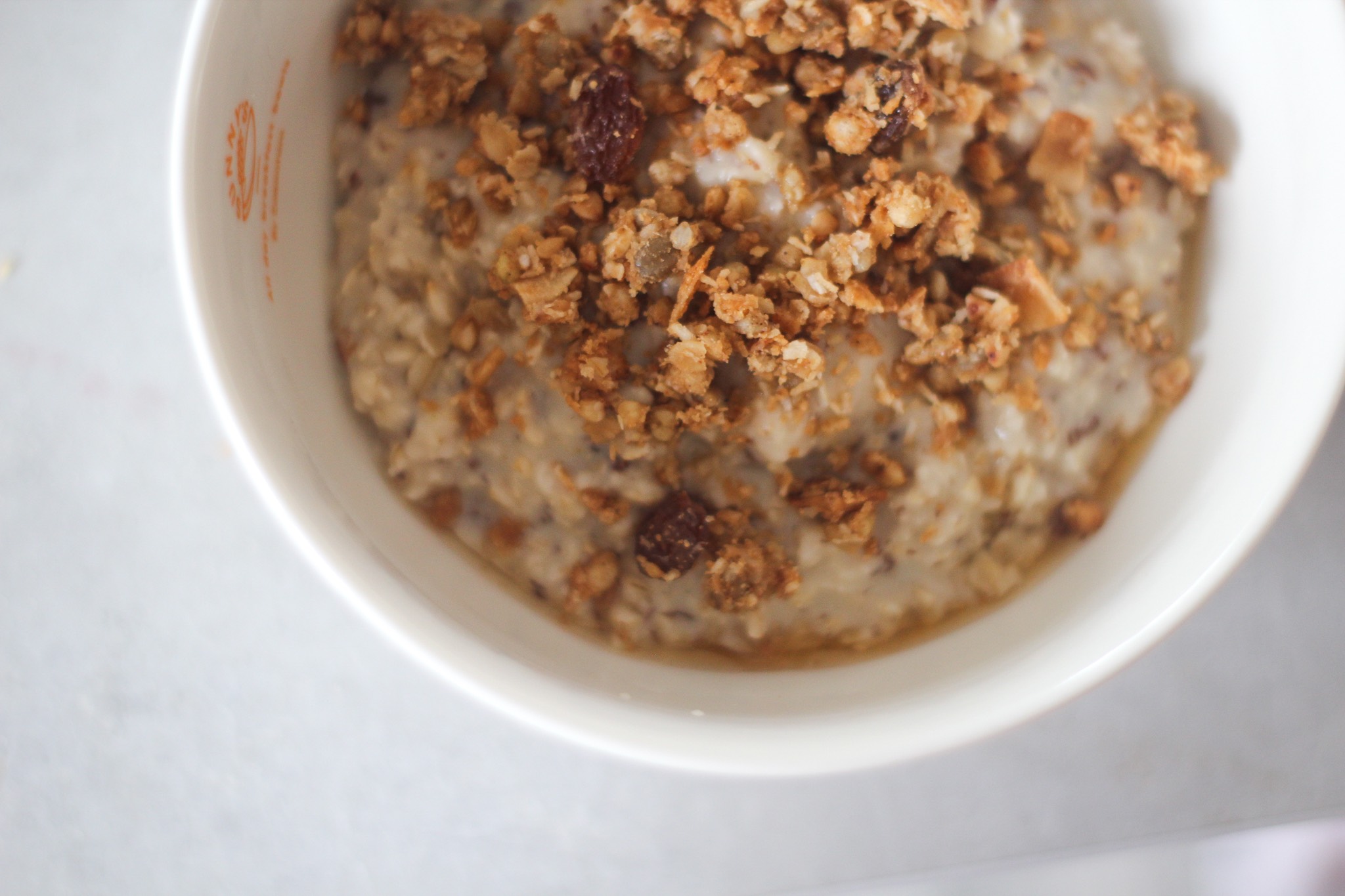 Havermout met chiazaad, eiwitpoeder, maple syrup en de Pindakaas Granola Repen kruimels erbovenop. Een heerlijk voedzaam ontbijt.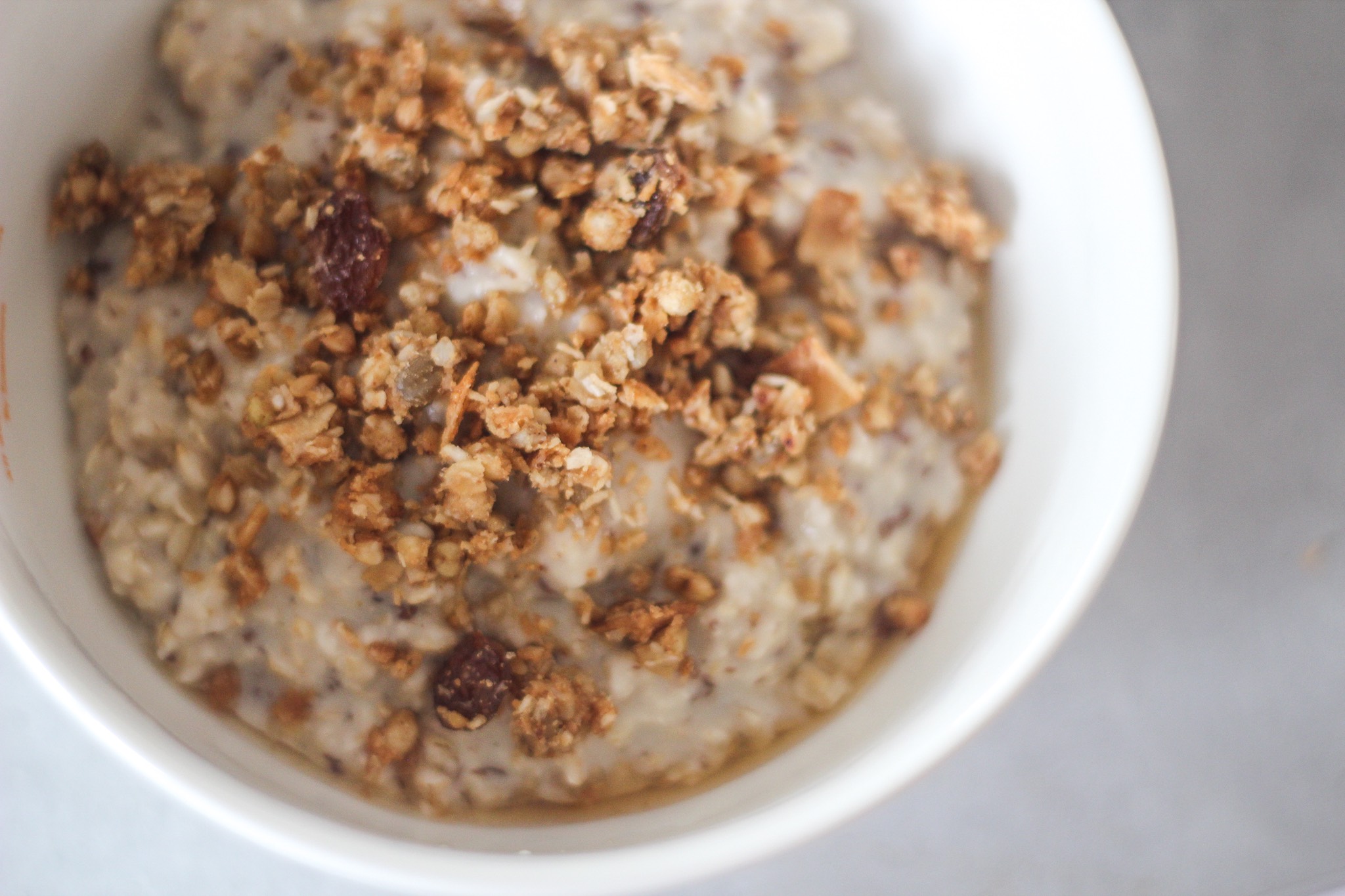 Zo, dan duik ik nu de keuken in want ik heb inmiddels flinke trek! Wat jij?
Bewaar, Like, Tweet of Pin!