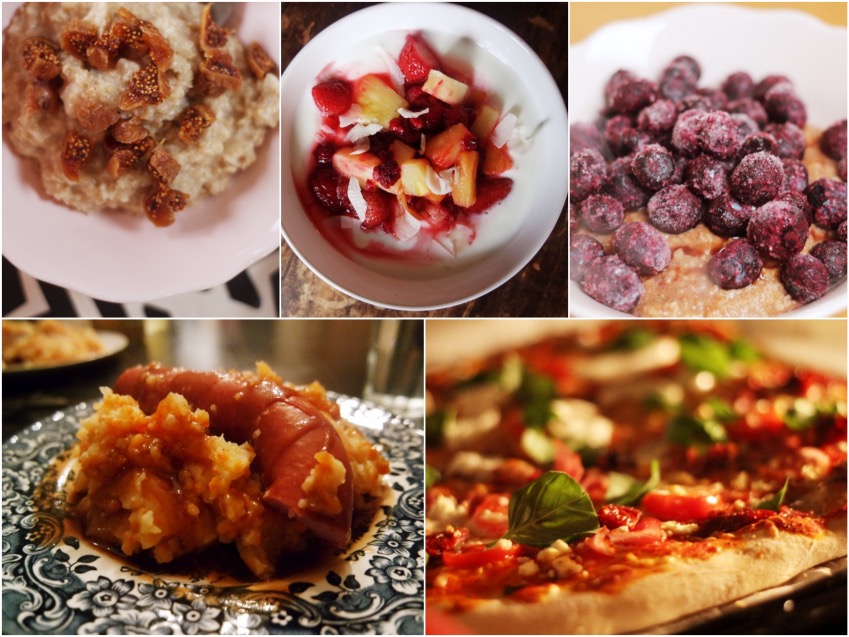 Eten, eten, eten. Ik doe het elke dag en het verveelt nooit. Elke dag is weer een nieuwe mogelijkheid om lekker te eten, ja, zo zie ik dat echt haha. En velen met mij! Daarom deel ik dan ook graag mijn voedingsdagboek met jullie, hopelijk halen jullie er ook wat uit zo!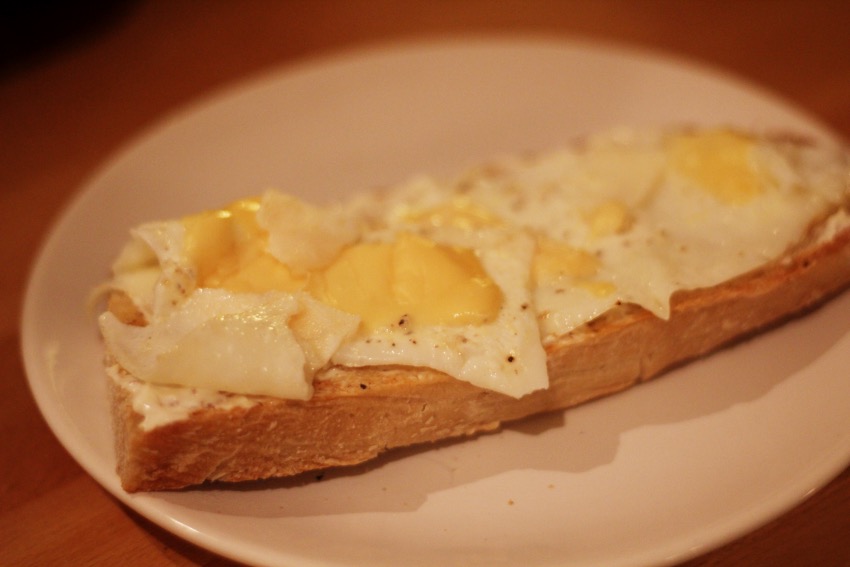 Brood met fritessaus, ei en kaas. Ohhhh..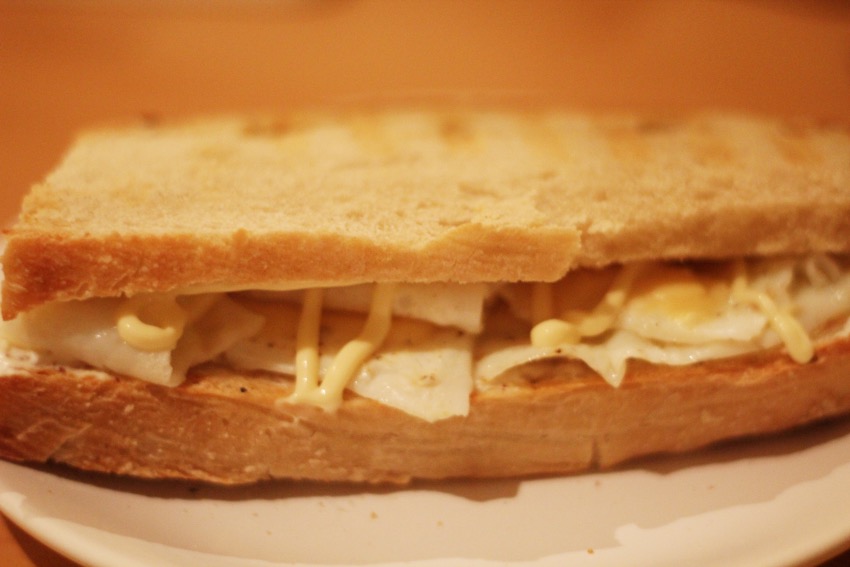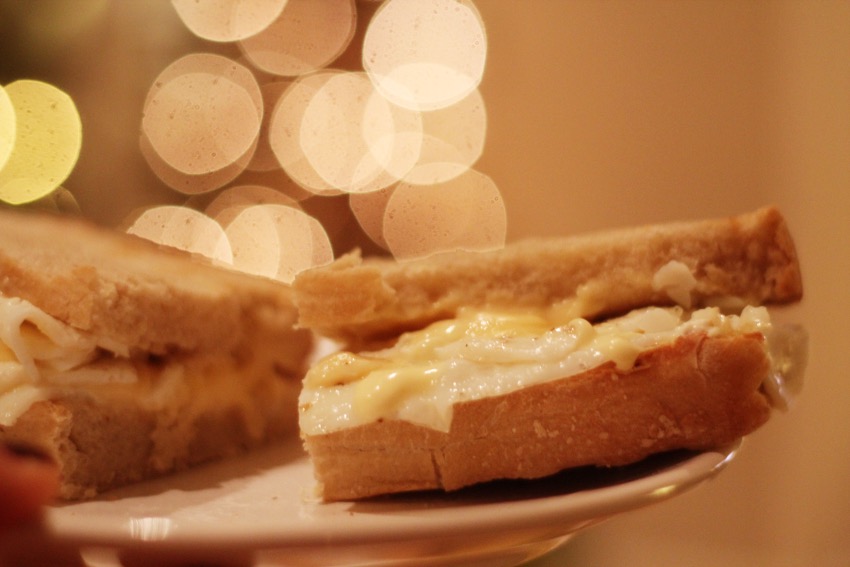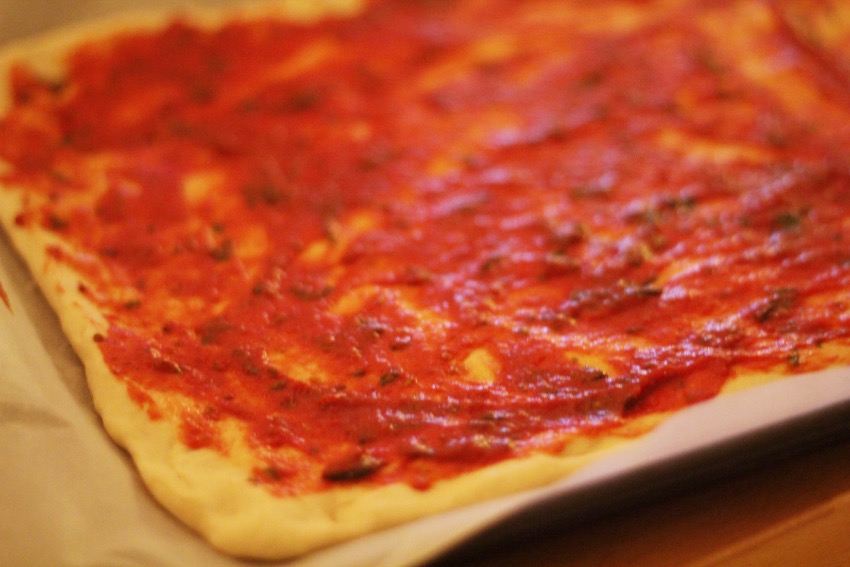 Homemade pizza in the making!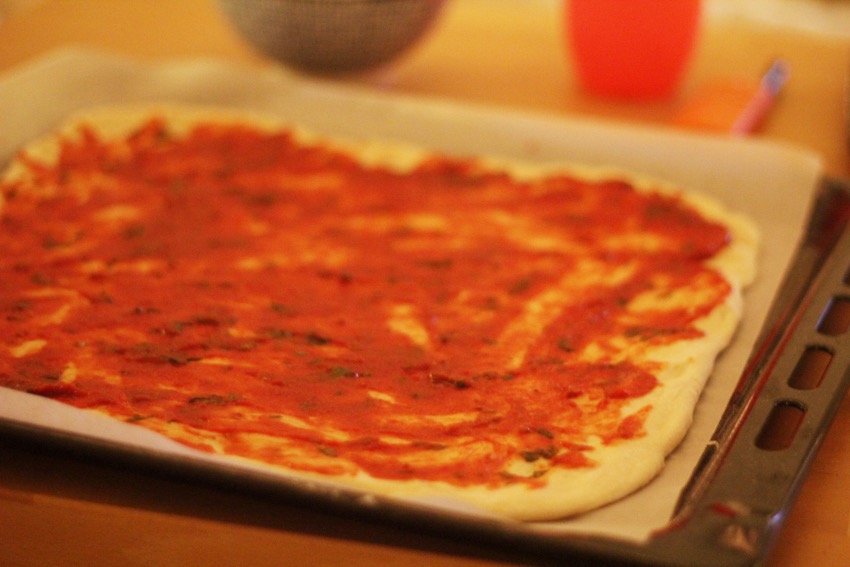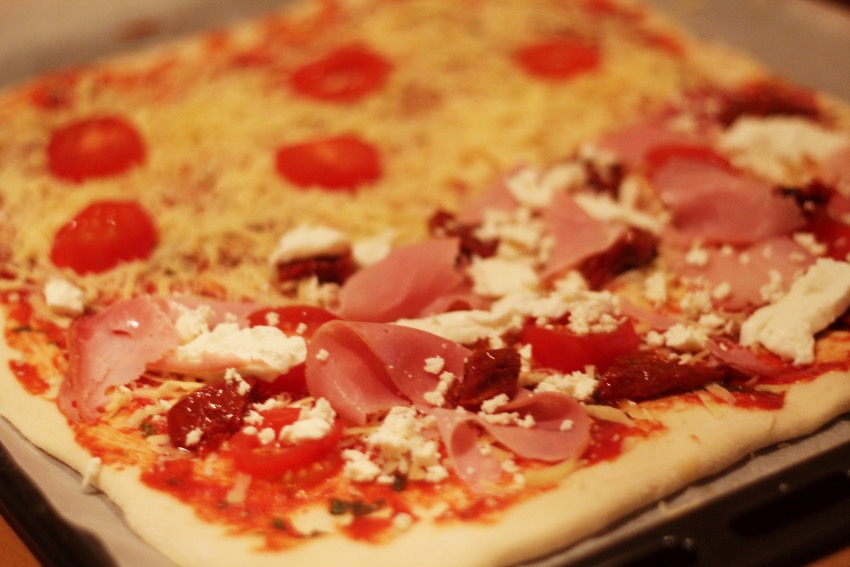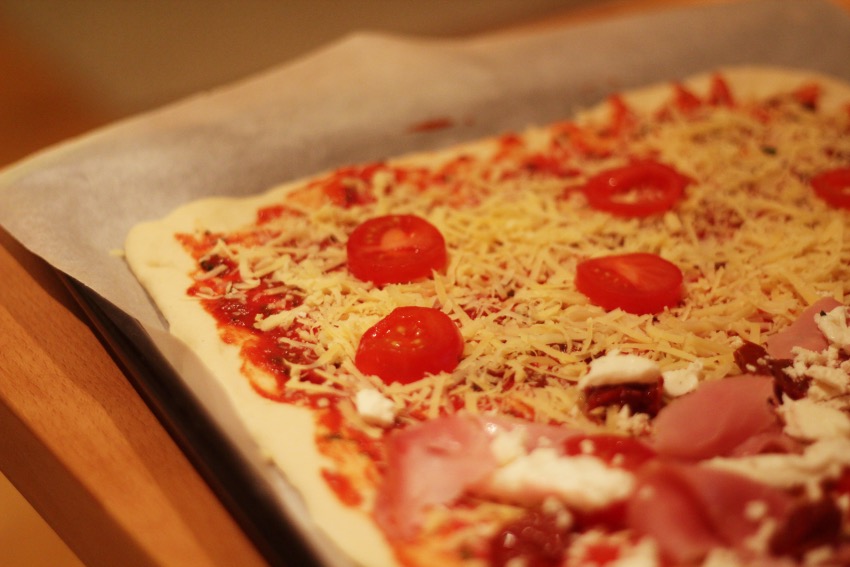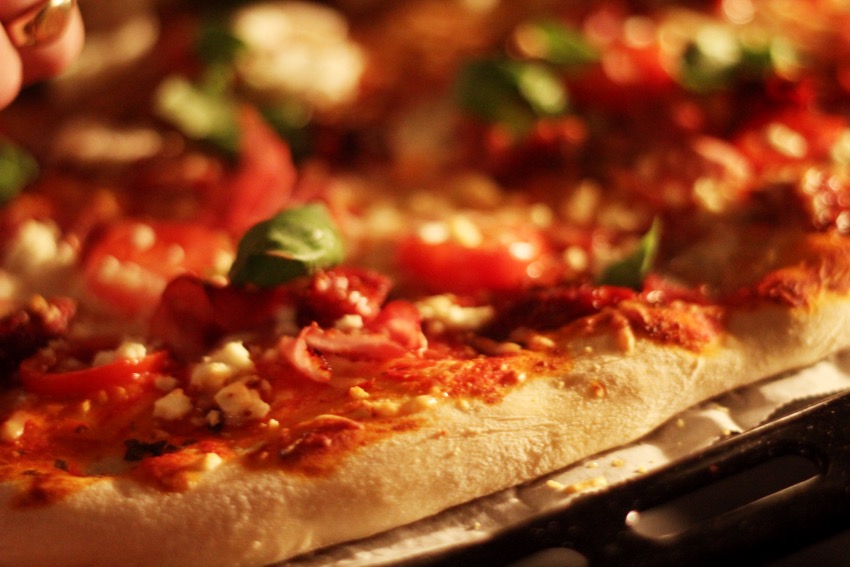 De ene helft is voor mijn vriend, die de Margherita het lekkerst vindt.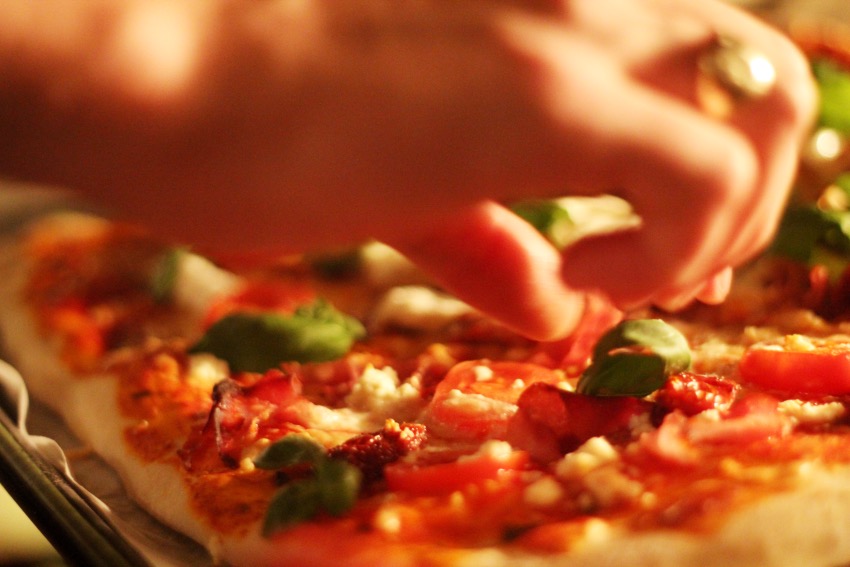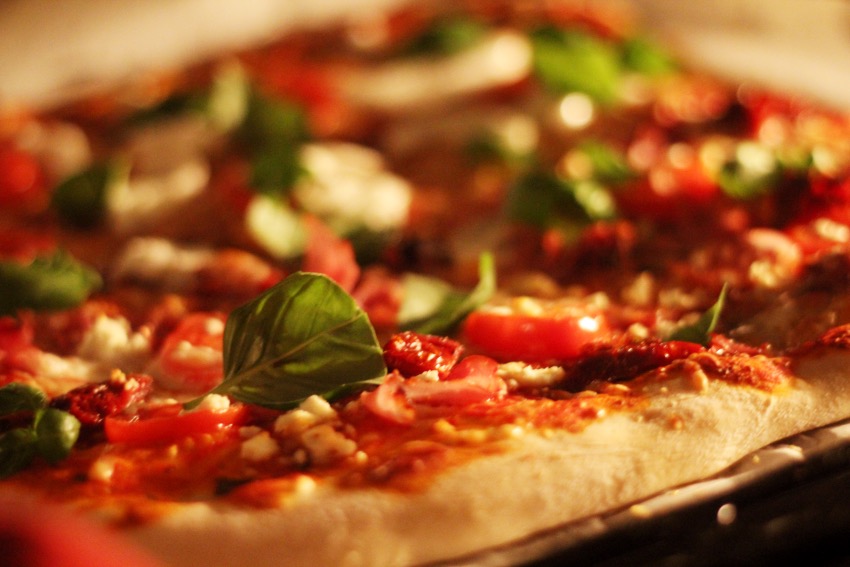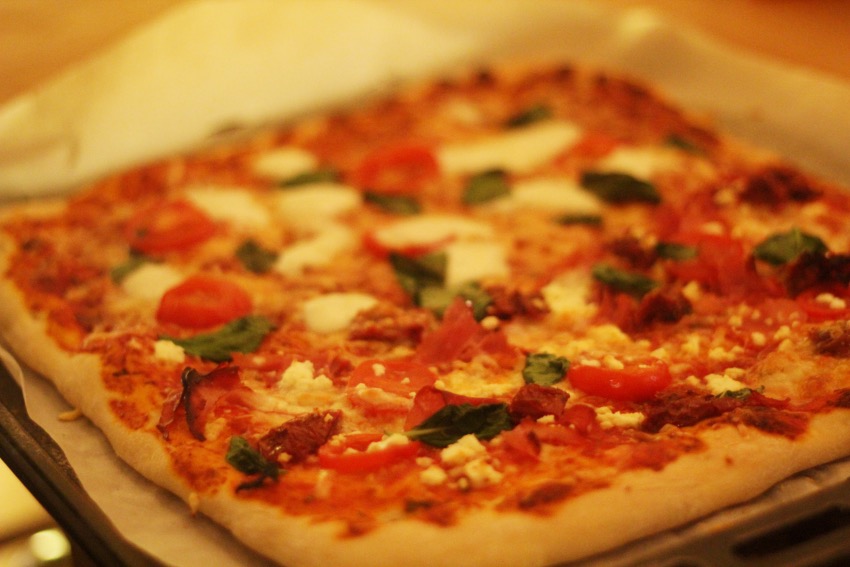 Andere helft is voor mij met .. ALLES: van ham tot zongedroogde tomaat tot feta tot ui tot.. ALLES dus.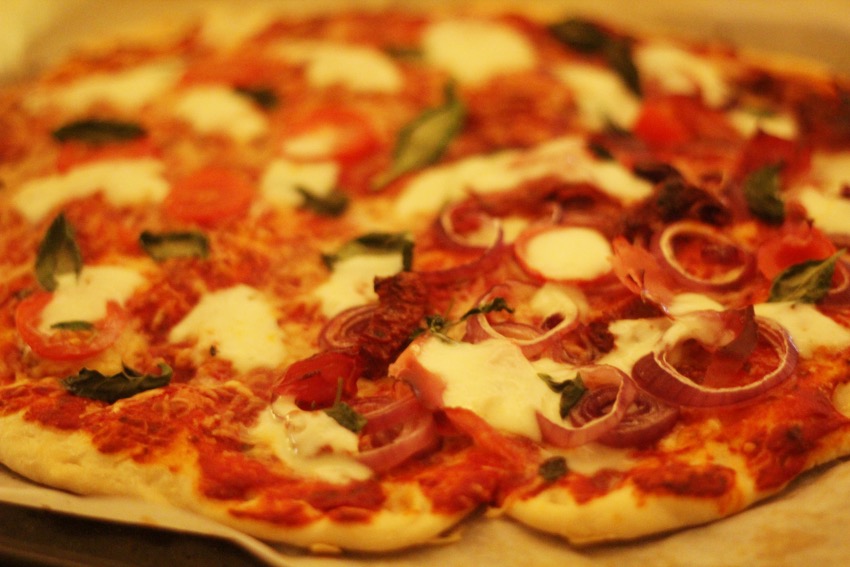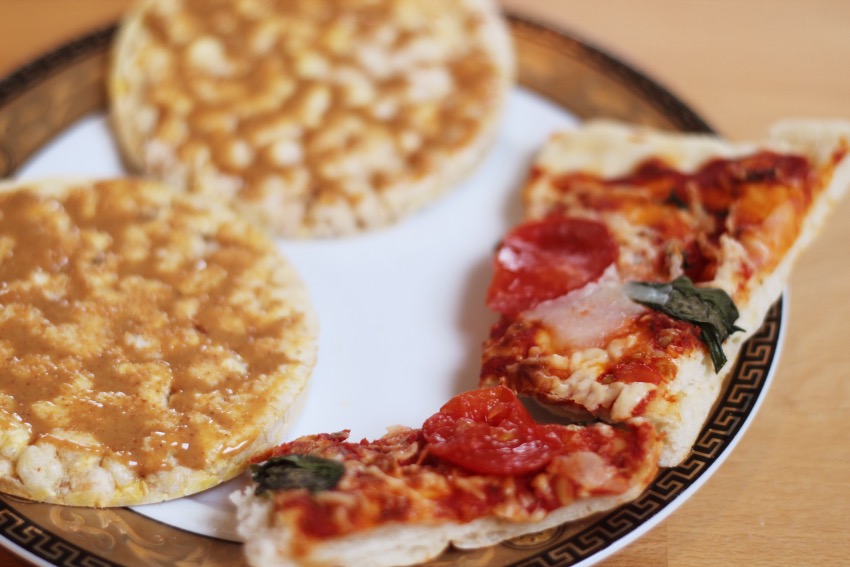 Als er restjes pizza over zijn, eet je die bij het ontbijt! Haha, jep.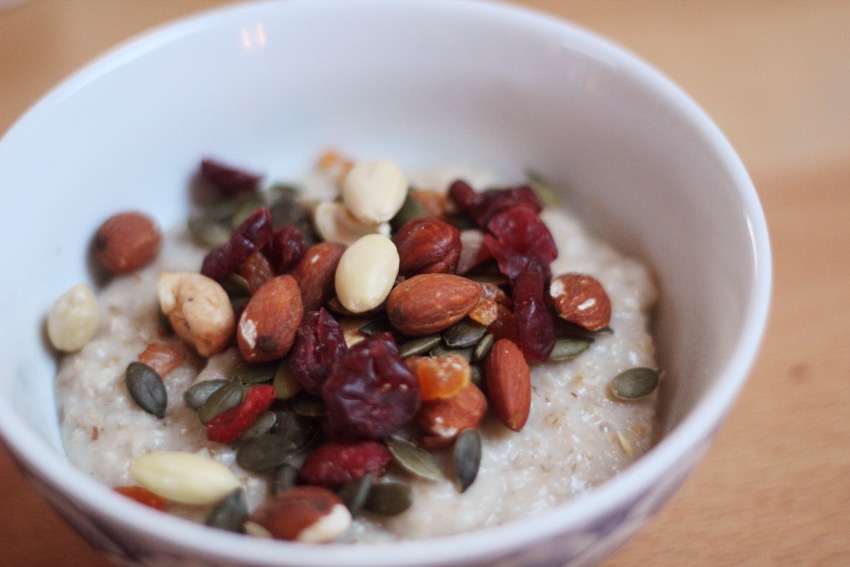 Havermout met noten en zaden.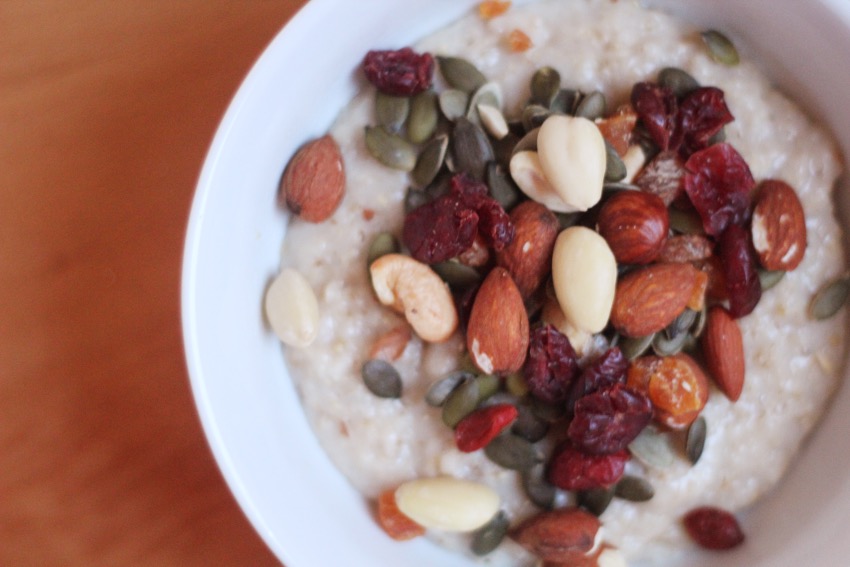 Koffie met sojamelk en een rietje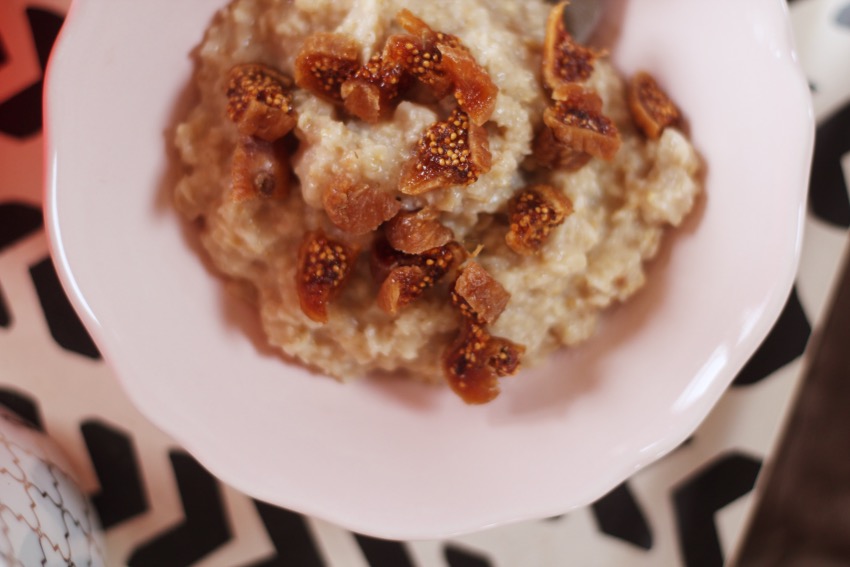 Havermout met vijgen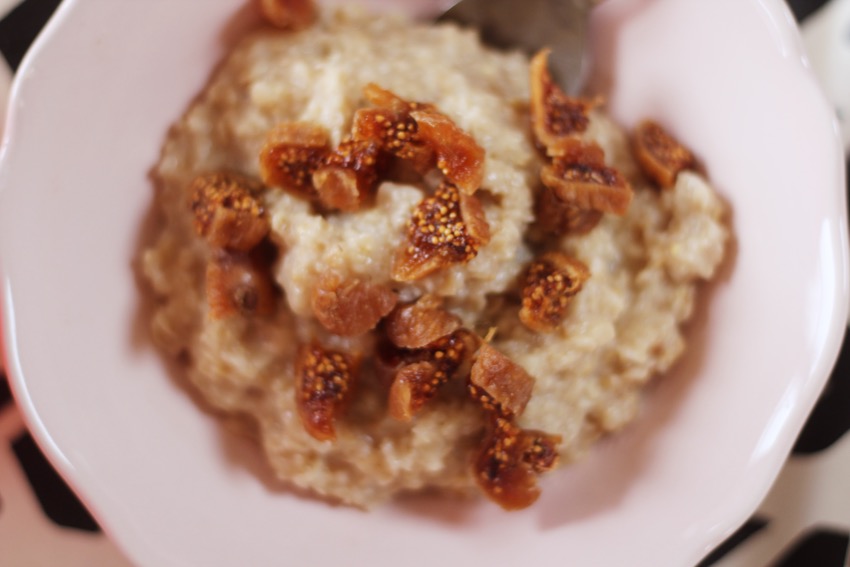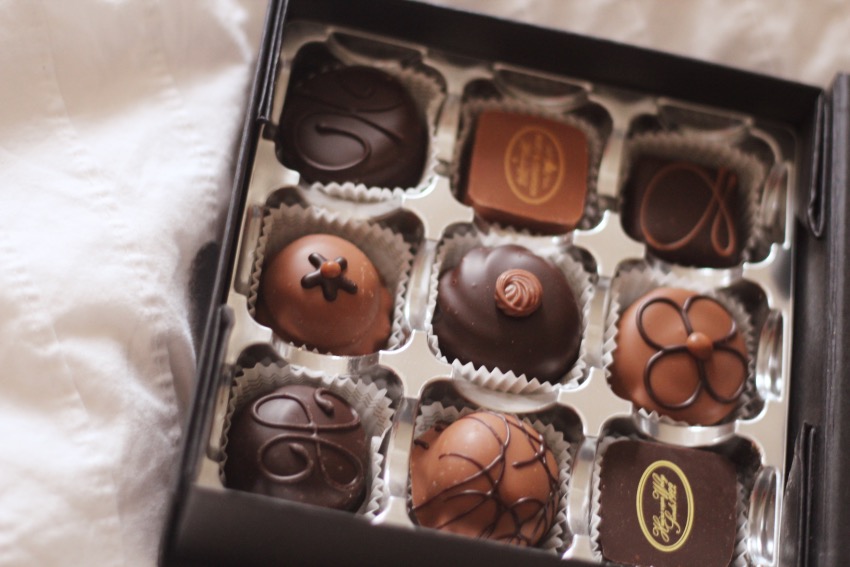 Bonbonnetjes 🙂 Maak je mij héél blij mee!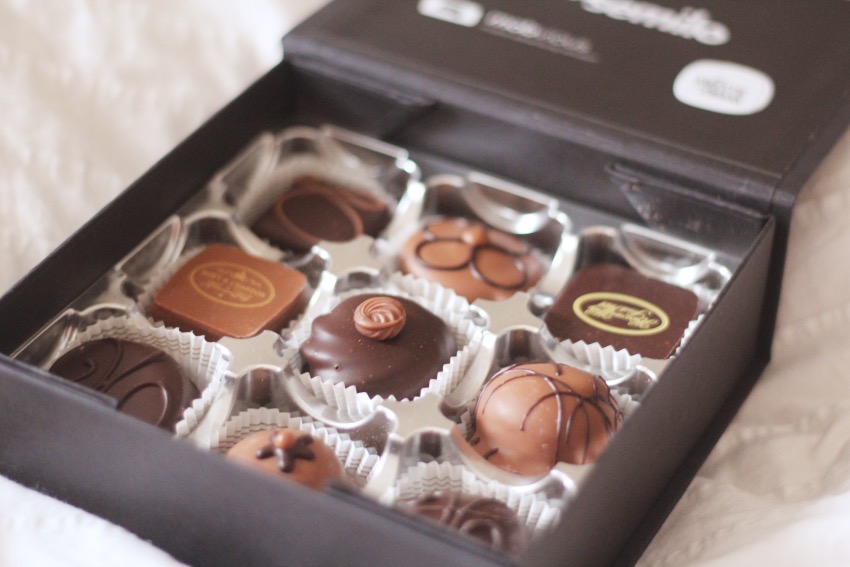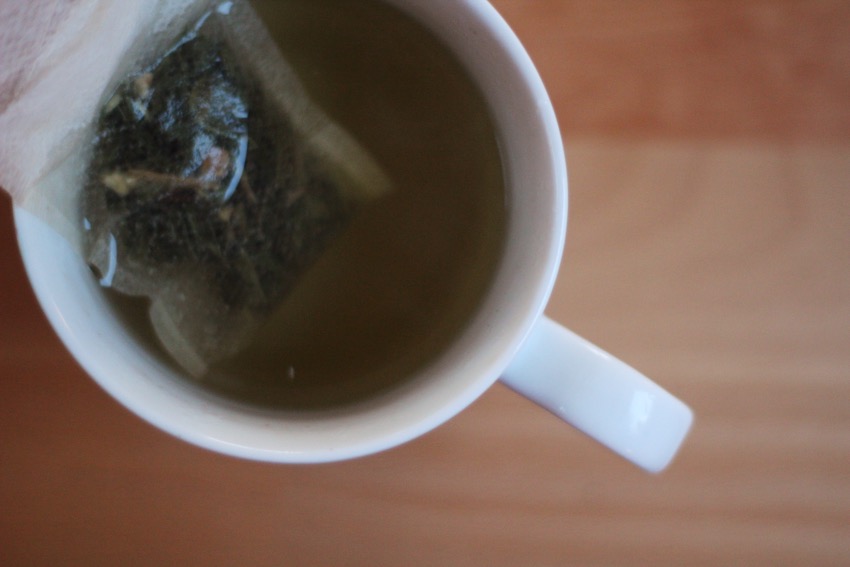 Thee 🙂 Op deze koude dagen; heerlijk.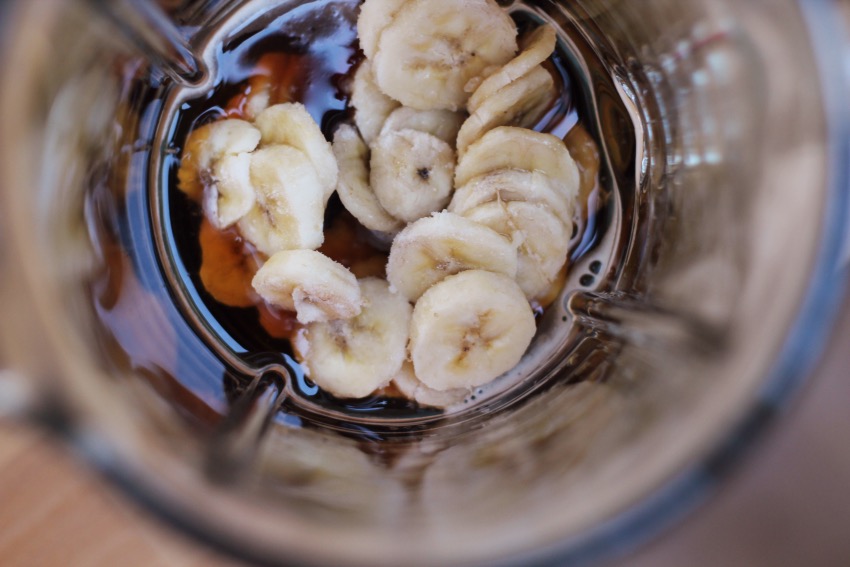 Smoothie met koffie, amandelmelk en bevroren banaan.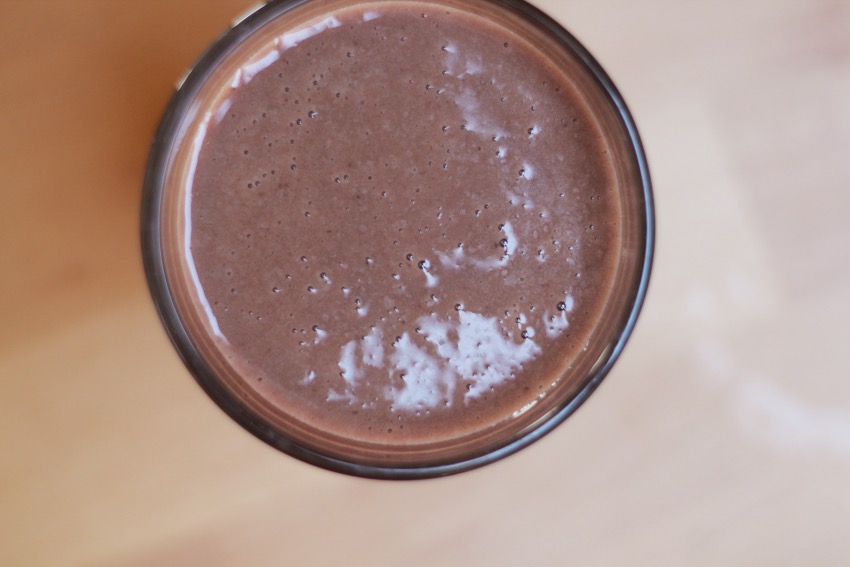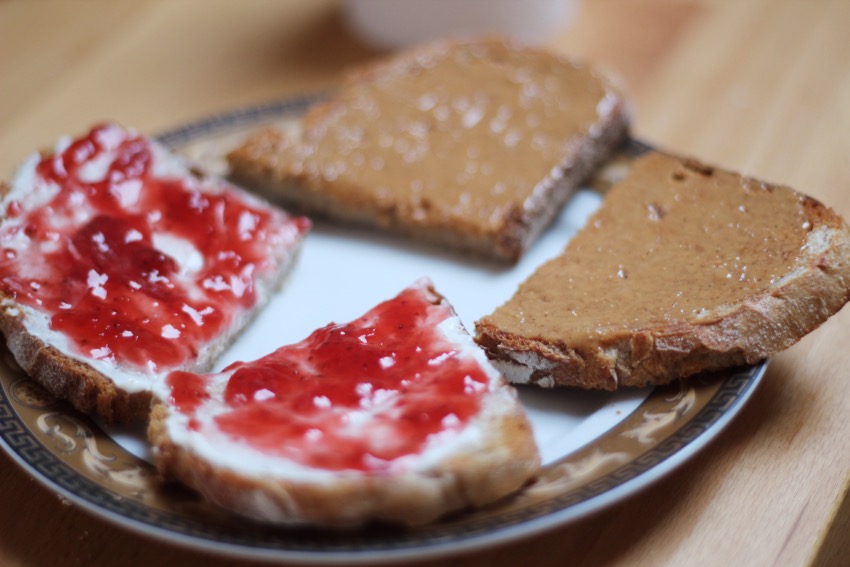 Broodjes met philadelphia en jam en eentje met pindakaas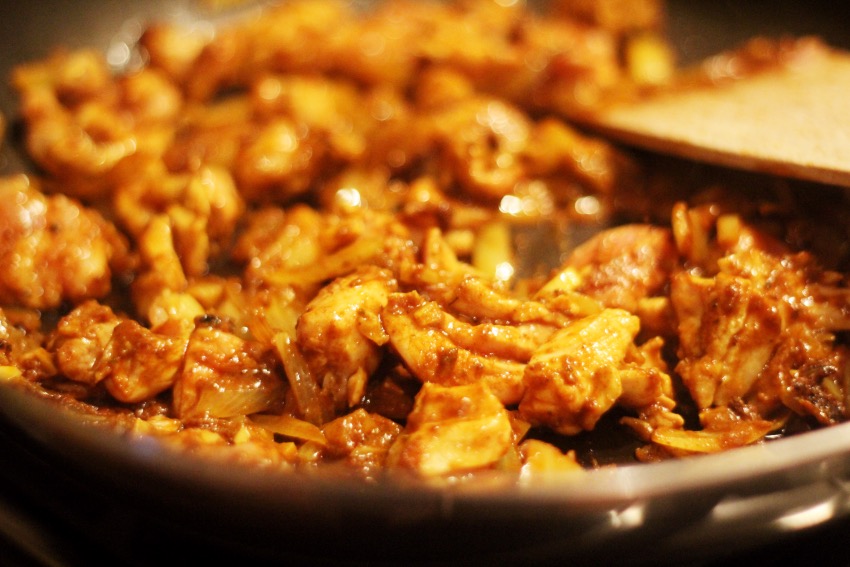 Ik heb mijn vriend zijn curry na proberen te maken thuis, hier moet nog steeds een recept van online komen voor jullie! Boy? Wanneer gaan we dit doen voor mijn lieve lezeressen?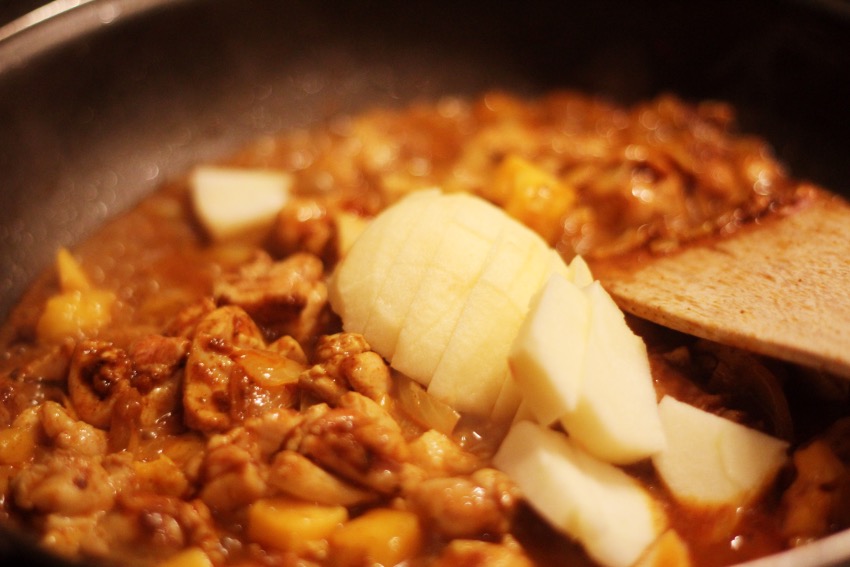 Geschild appeltje erbij zoals hij dat ook doet. Alleen eet ik wel netjes de schil op en gooit hij het weg..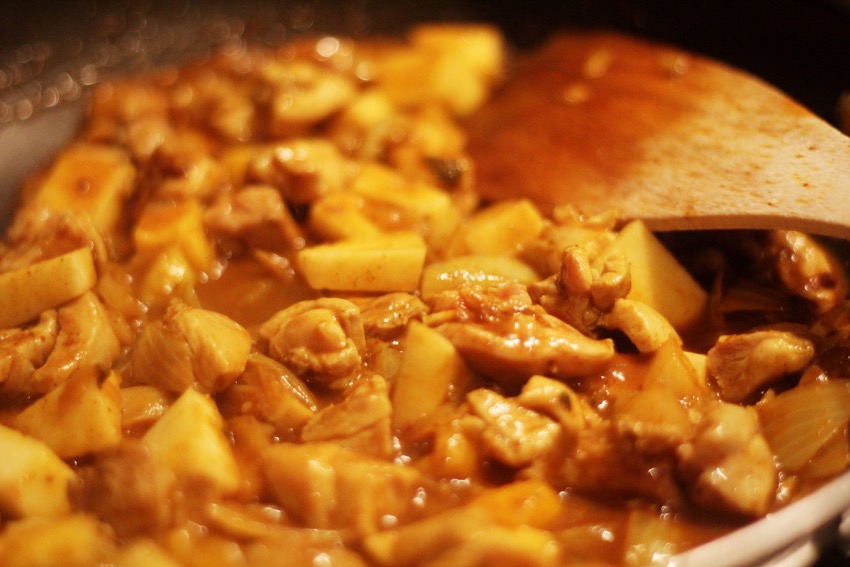 Mango erbij (uit de diepvries)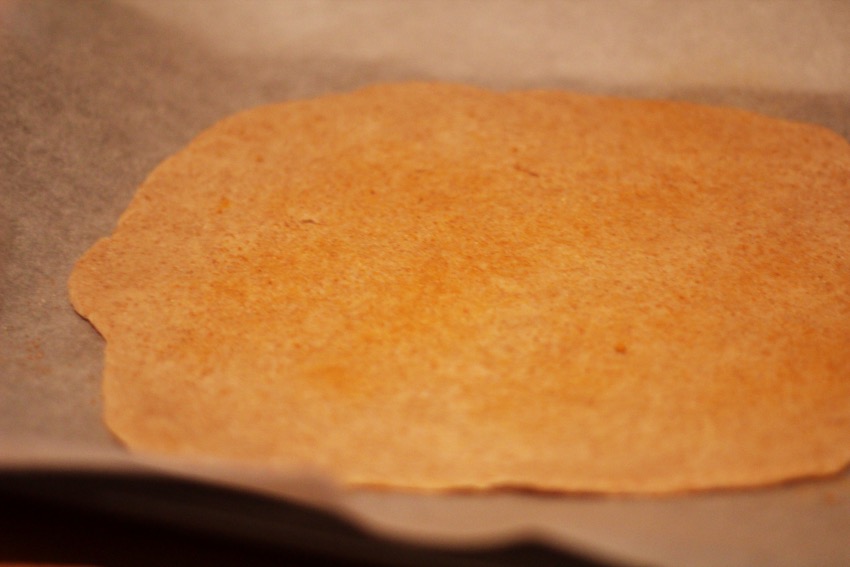 Zelf volkoren plat brood gemaakt met heel veel knoflook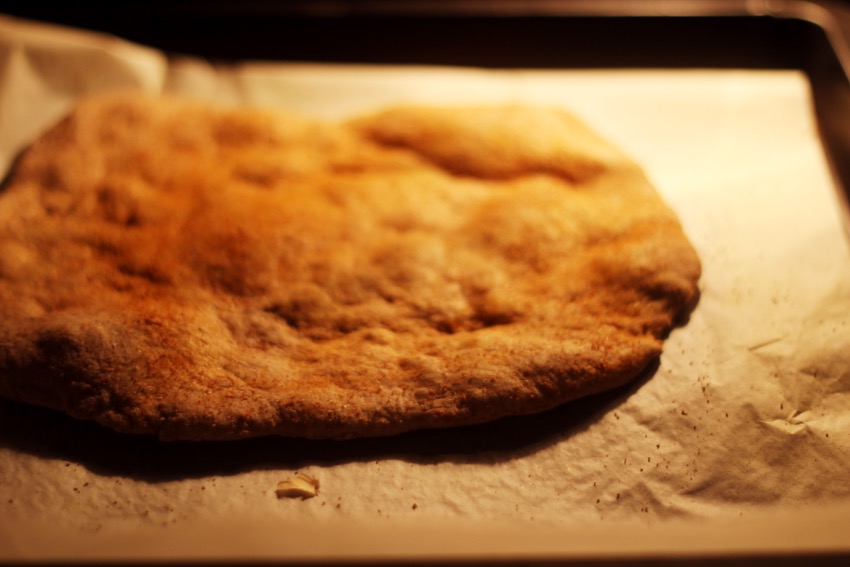 Gelukt!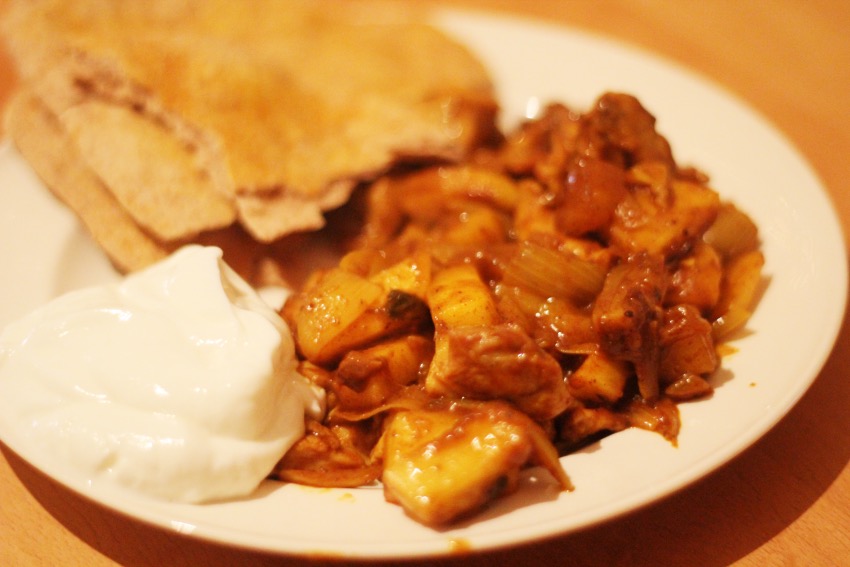 Met wat yoghurt erbij en aanvallen!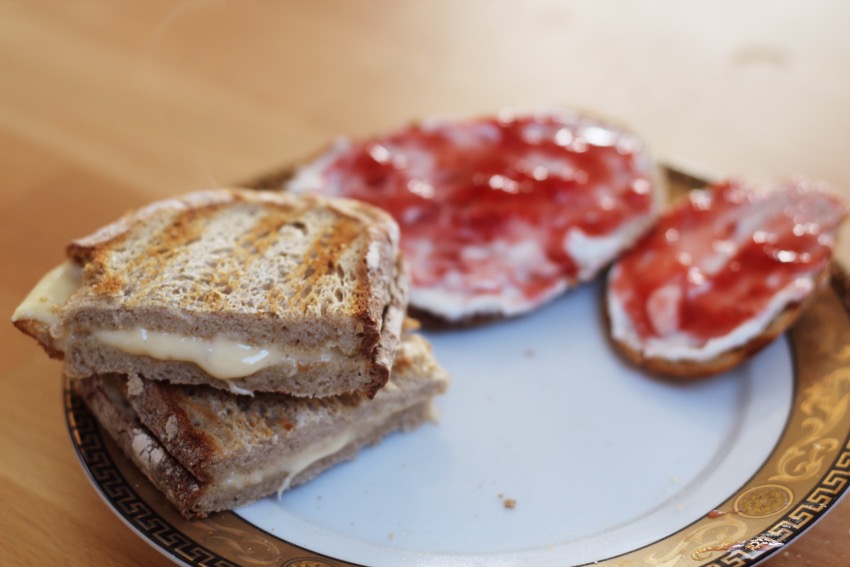 Tosti met kaas en broodjes met philadelphia en jam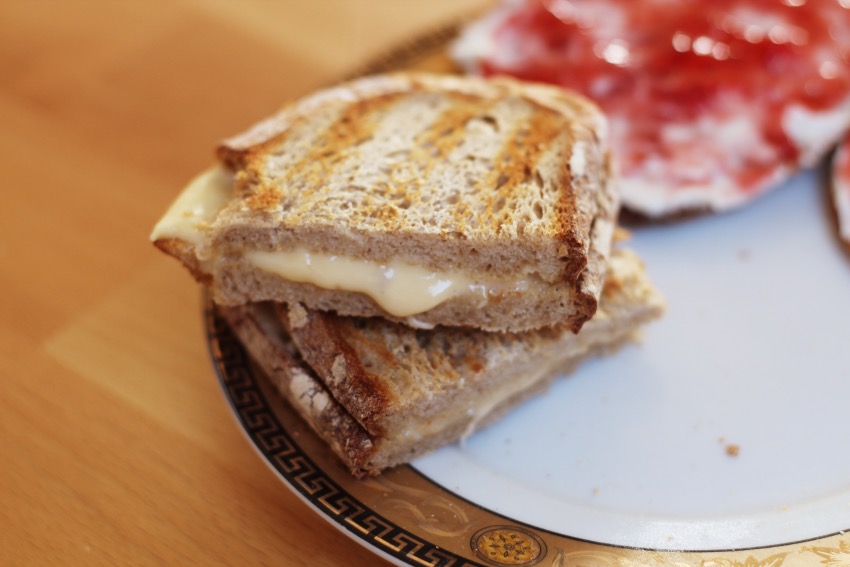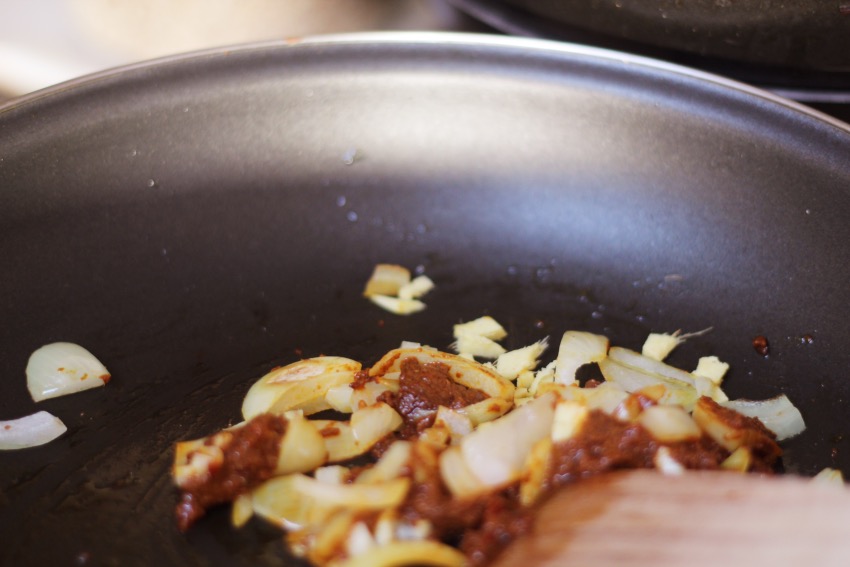 En daar ging ik weer, opnieuw het Indiase gerecht gemaakt, alleen was mijn kip overdatum..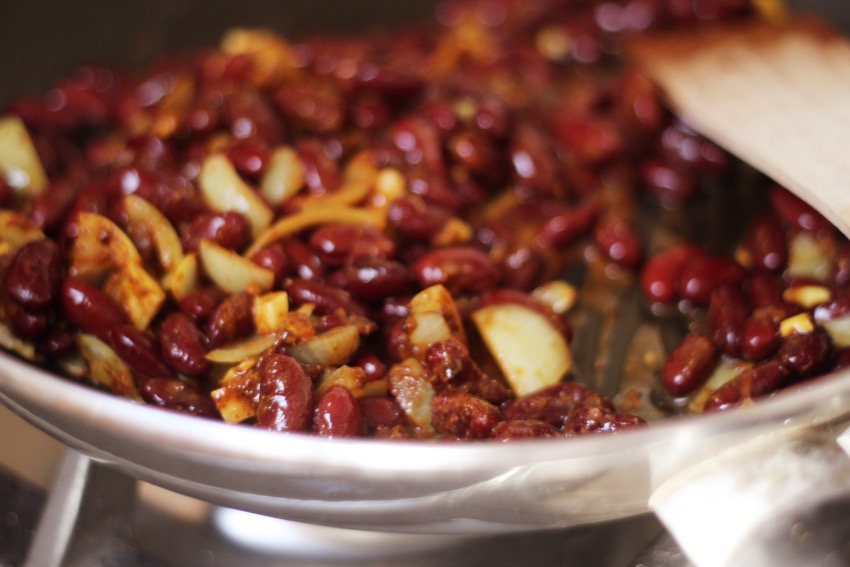 Dus heb ik maar kidney bonen gebruikt, was het enige wat nog een beetje samen ging.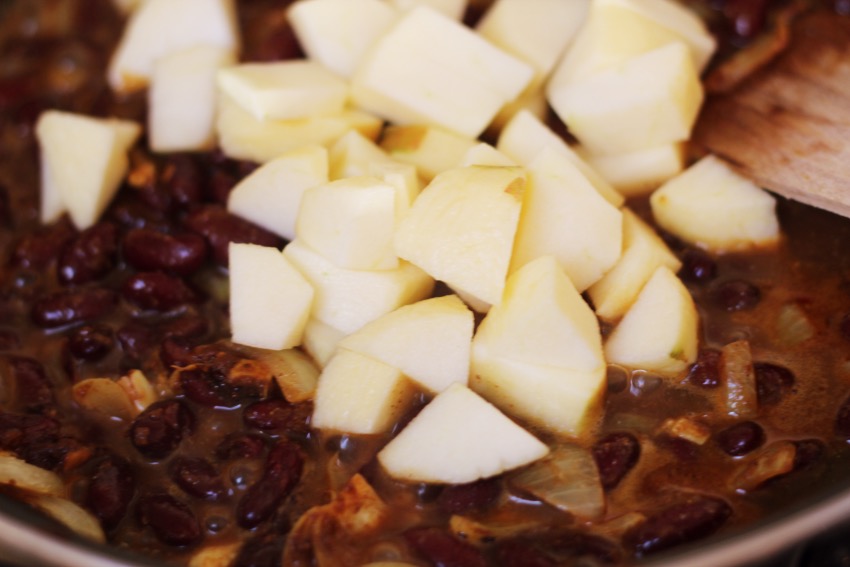 Appeltje erbij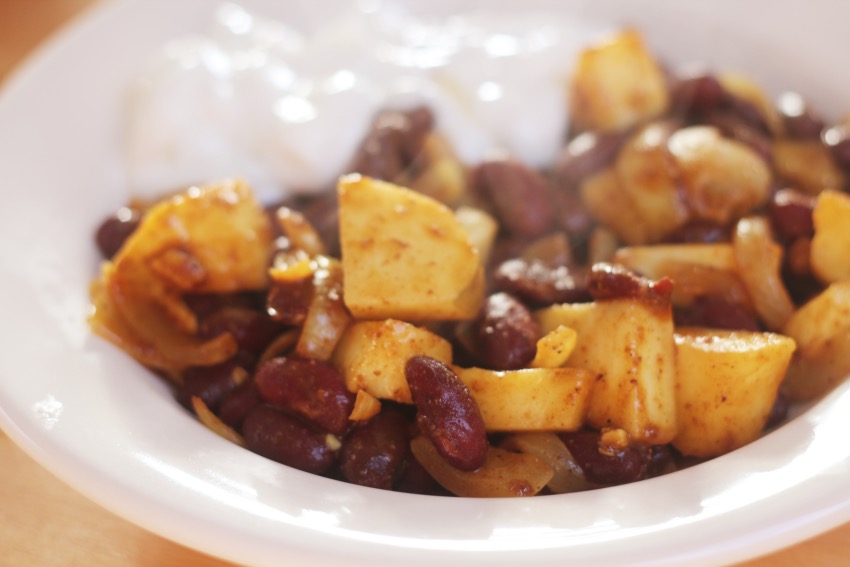 Aanvallen!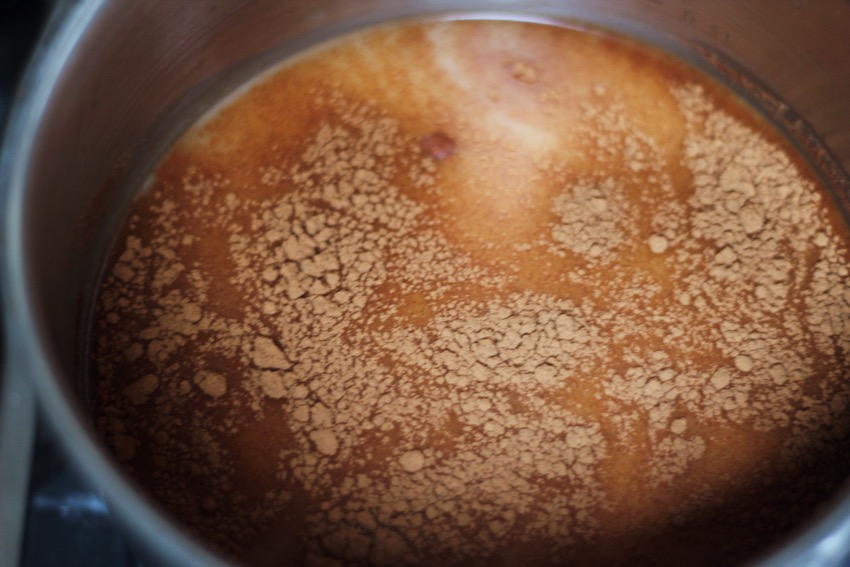 Havermout met kaneel in the making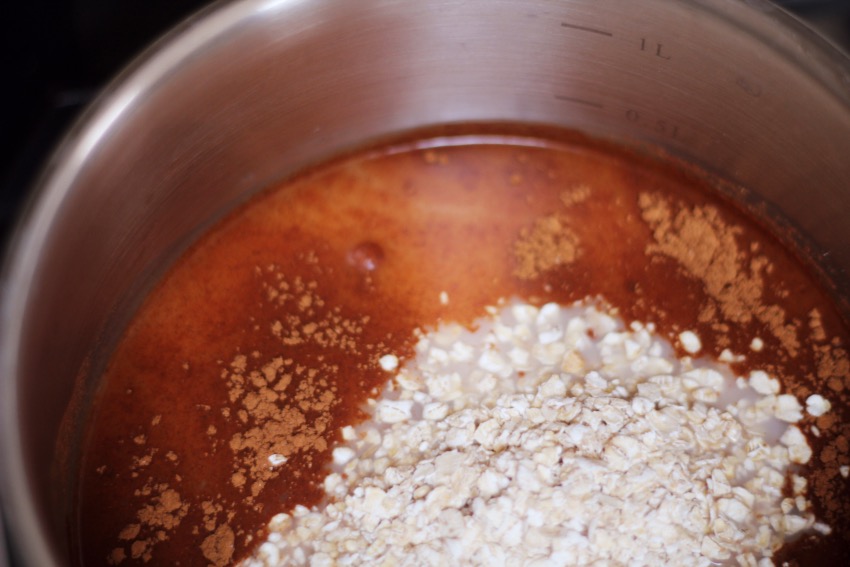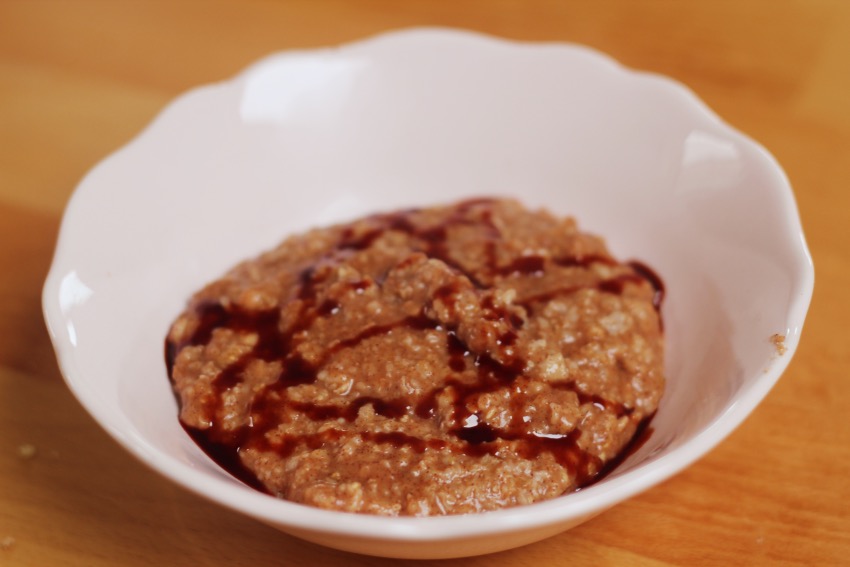 Dadelstroop eroverheen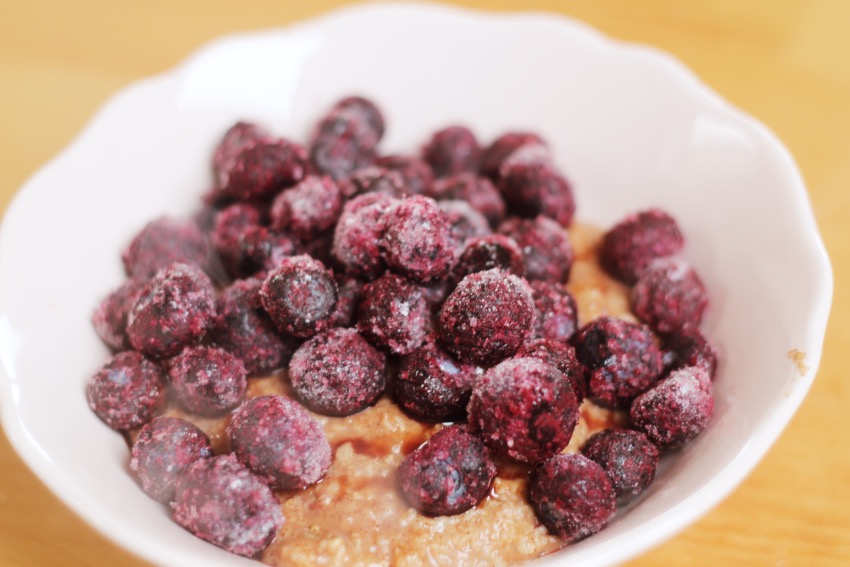 En bosbessen!
Snoepjesaanval bij Karlien thuis!
Omnomnom
Koffie bij Hometwon
Hutspot met worst en jus
Diner van mijn mediabureau Semilo
Ik begon met een pompoensoepje
Naast me ging de steak tartare erin
Mijn hoofdgerecht bestond uit groente, groente en nog meer groente! Oja en aardappelen.
Toetje!
Toetje van mijn buurvrouw! Gek dat ik voor allemaal vegetarische opties ben gegaan, ik herken mezelf bijna niet soms 😉
Pannenkoekjes met frambozen
Yoghurt met fruit en kokos
Hmm ontbijt!
Zie hier de boerenkool salade waar ik zwaar aan verslaafd ben de laatste tijd. Ik maakte hem ook voor mijn vriend die stellig zei dat hij geen boerenkool lekker vond, maar hij heeft hem toch opgegeten! Hoera!
Ook nog couscous erbij gemaakt, smullen maar!
Mijn vriend gooit het liefst alles in één grote bak of op één groot bord. Dit is het resultaat.
Op naar een nieuwe week vol lekker eten!