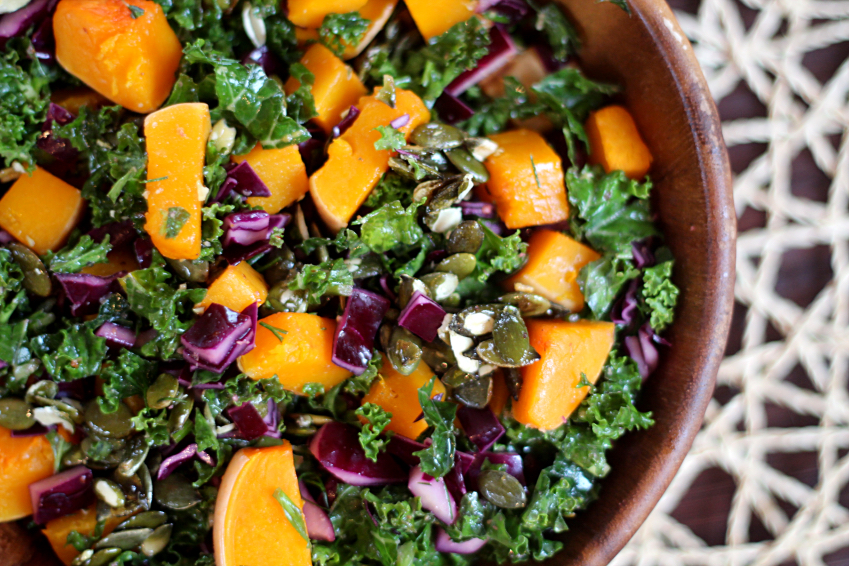 Soms, heel soms, vind ik de gouden combinatie van ingrediënten voor een heuse killersalade en dat is nu! Na alle alcohol, koekjes, chips en vettig eten heb ik zo'n behoefte aan groente, fruit, noten en zaden. Ja, vrijwillig.
Ik kwam deze salade tegen bij Hot For Food en moest hem eens uitproberen! Met wat kleine aanpassingen hierbij mijn versie van de boerenkool salade vol goedjes, maar let op; de dressing doet het hem vooral!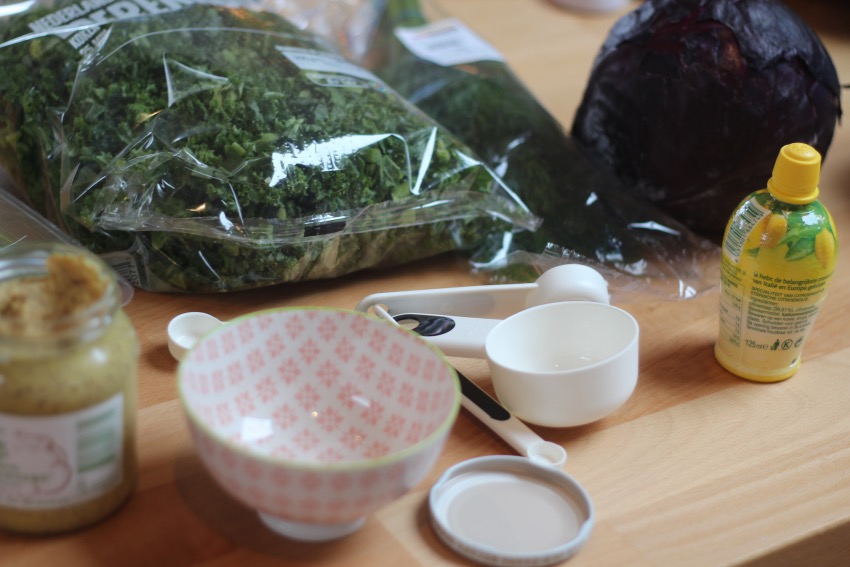 Voor 2 personen of 1 grote eter (ik):
Voor de dressing:
2 eetlepels mosterd (30 ml)
2 theelepels honing / maple syrup (10 ml)
1 theelepel olijfolie (5 ml)
2 1/2 eetlepel citroensap (45 ml)
peper, zout
2 eetlepels verse dille, gehakt
Voor de salade:
170 gram pompoen
150 gram boerenkool
100 gram rode kool
1 eetlepel bieslook, gehakt
2 eetlepels pompoenpitten
2 theelepels honing / maple syrup
De hoeveelheden voor de salade maken eigenlijk niet zoveel uit, doe gerust wat jij lekker vindt! Voor de dressing zou ik wel de aangegeven hoeveelheden aanhouden.
Begin met het voorverwarmen van de oven op 200 graden en snijd de pompoen in blokjes. Doe deze op een bakplaat bedekt met een velletje bakpapier en besprinkel het geheel met wat olijfolie, peper en zout. Plaats dit in de voorverwarmde oven voor zo'n 30 minuten.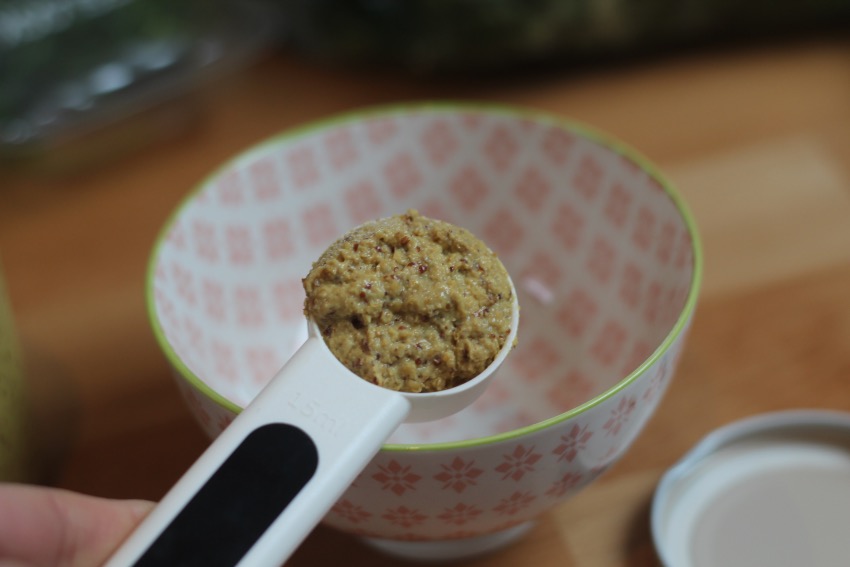 Doe alle ingrediënten van de dressing bij elkaar in een schaaltje en meng dit met een vorkje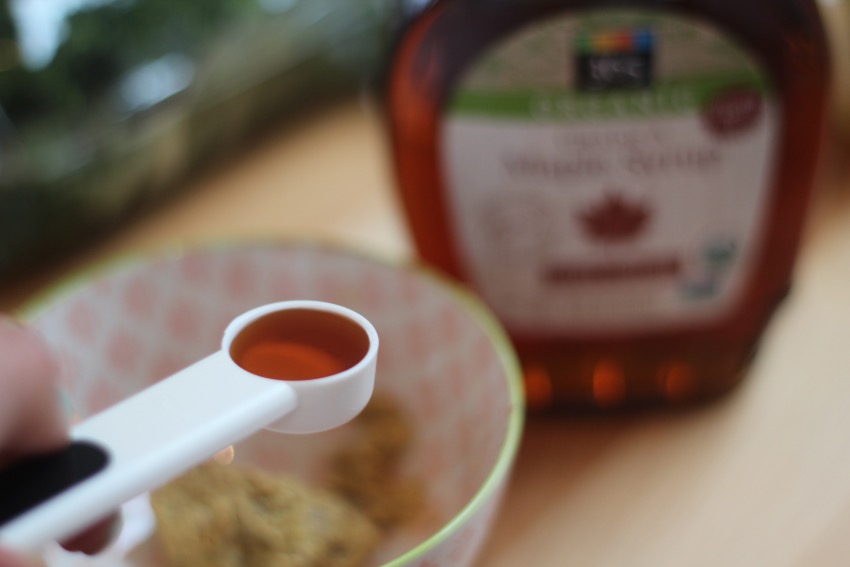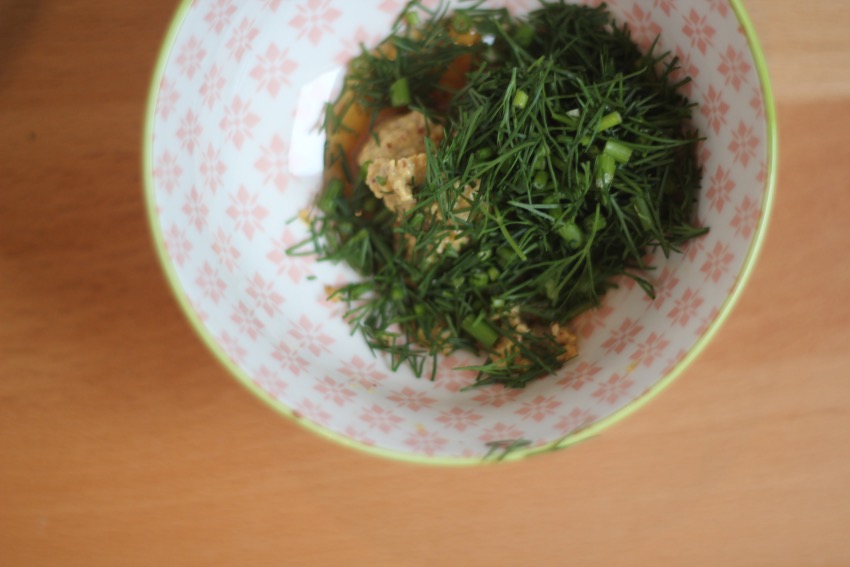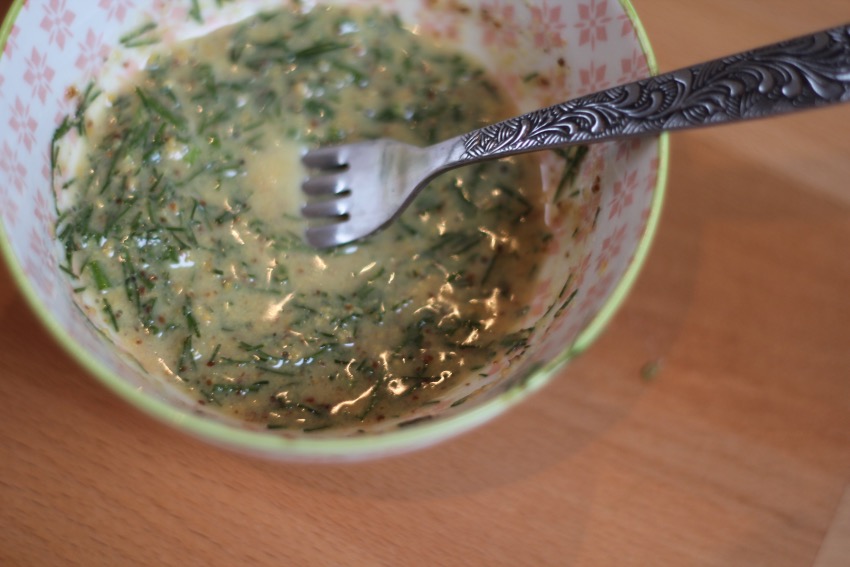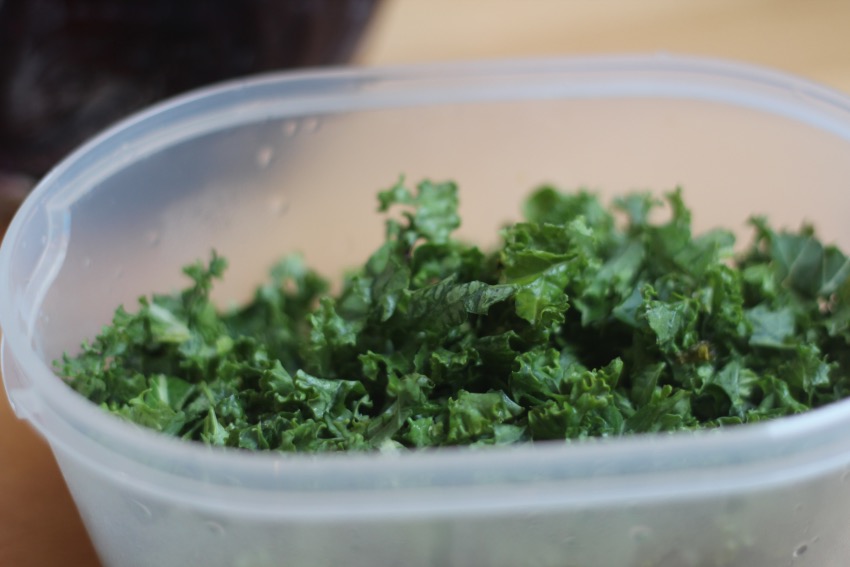 Het 'geheim' om boerenkool rauw te eten en het niet bitter te laten smaken is door de boerenkool te 'masseren'. Jep. Ook dit heb ik geleerd van Lauren Toyota van Hot For Food en het werkt! Je kunt het met een beetje citroensap doen zodat die smaak lekker door de boerenkool trekt, maar ik heb het zonder citroensap gedaan.
Gewoon verplaatsen naar een bakje, met je handen erin en kneden maar! Zo is het niet meer zo stroef en smaakt het wat zachter.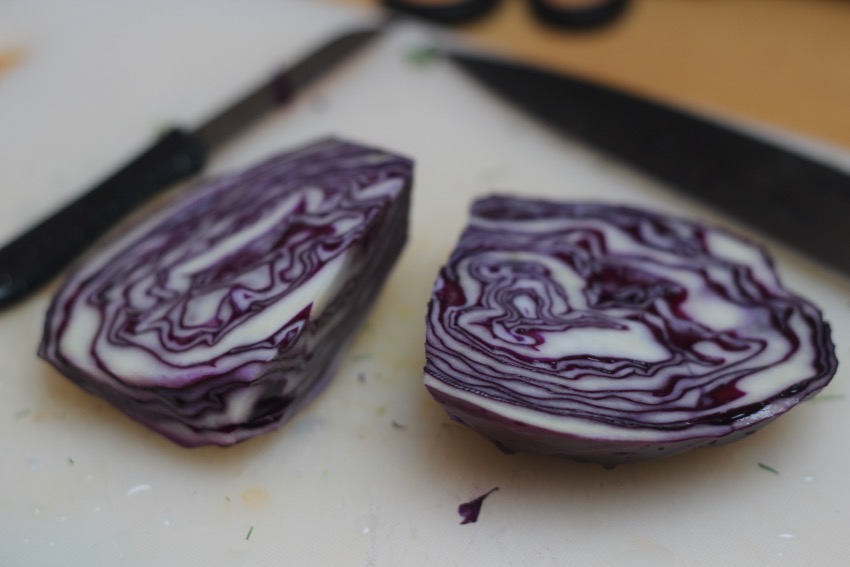 Rode kool in stukjes snijden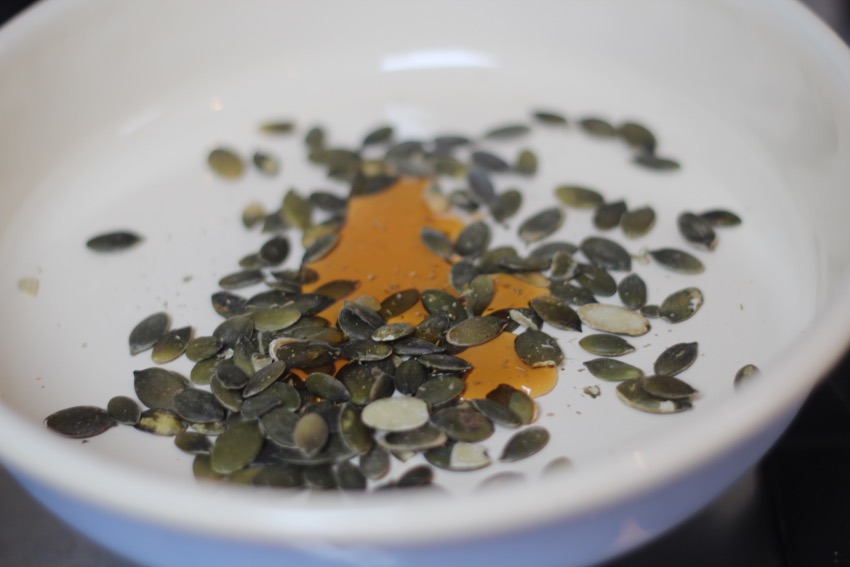 Ondertussen verwarm ik een pan boven het vuur en doe ik daar de pompoenpitten in samen met de maple syrup (of honing), blijf dit goed mengen en haal het na 2 minuten van het vuur zodat het niet verbrandt.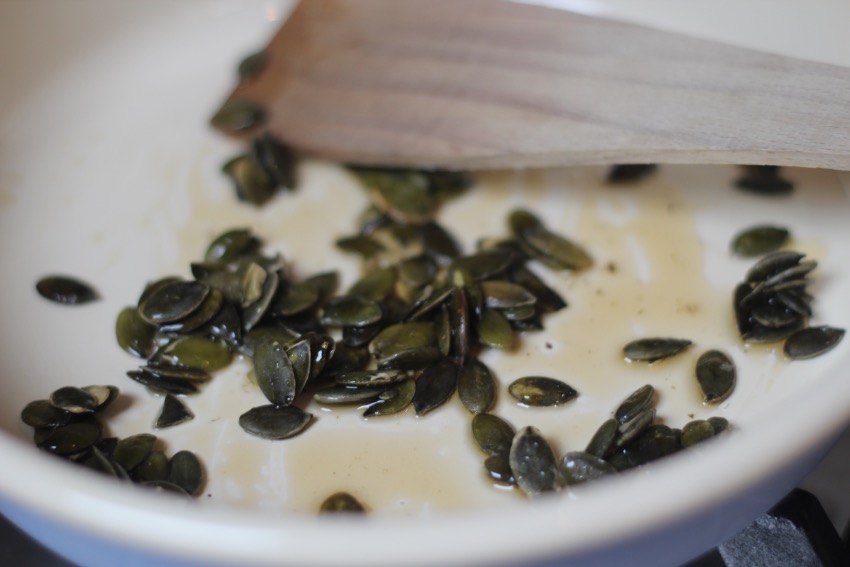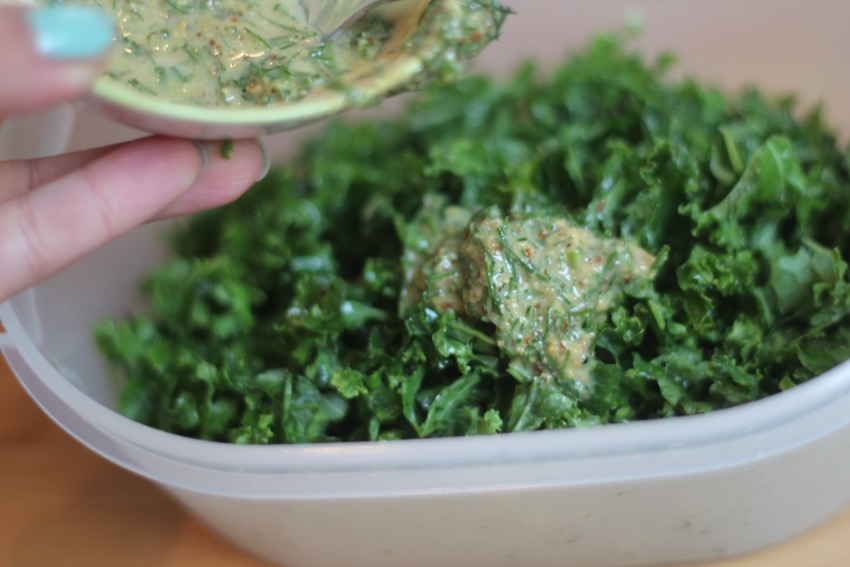 Een deel van de dressing alvast over de boerenkool gedaan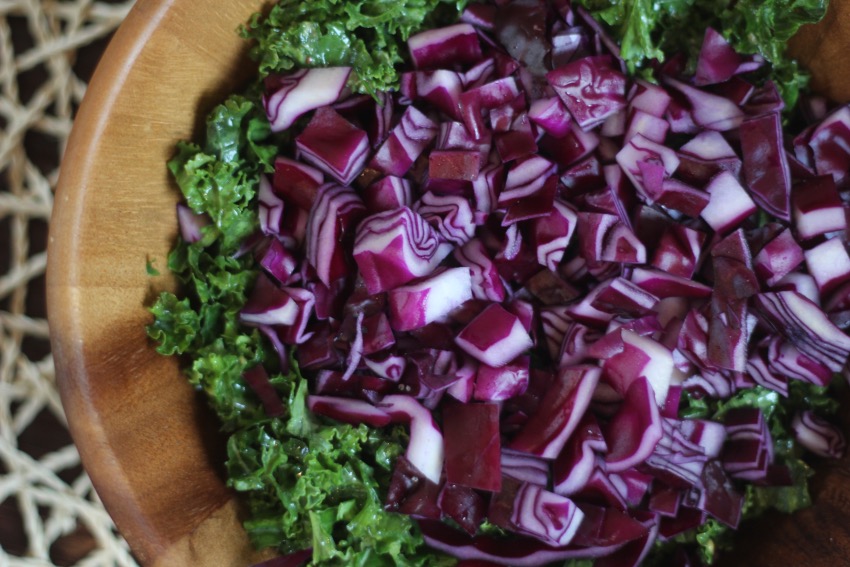 Rode kool erbij, weer wat dressing erdoor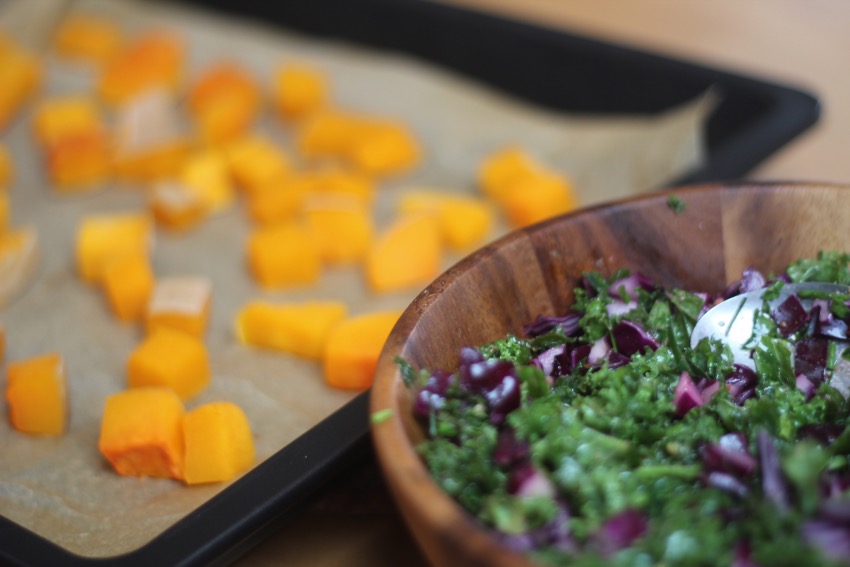 Pompoen uit de oven erbij!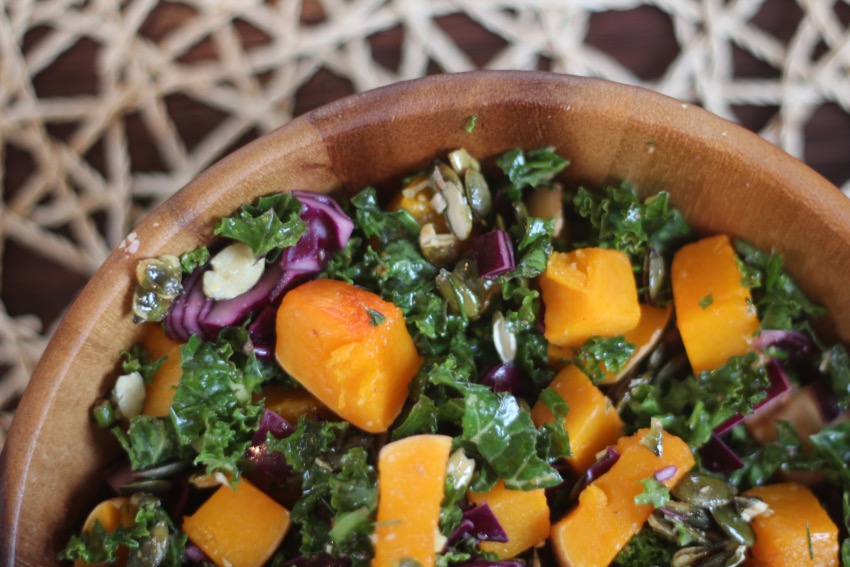 Je kunt alles bij elkaar gooien en de salade goed husselen.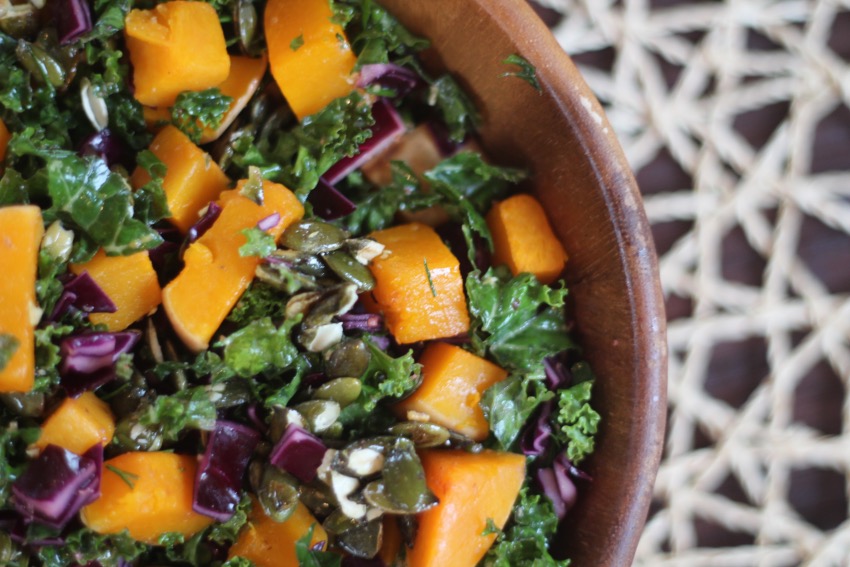 En klaar is je killer salad! Hier zit ZOVEEL goeds in voor je lijf, niet-nor-maal. Dus hopelijk vind je het ook nog lekker, dan hebben we een win-win!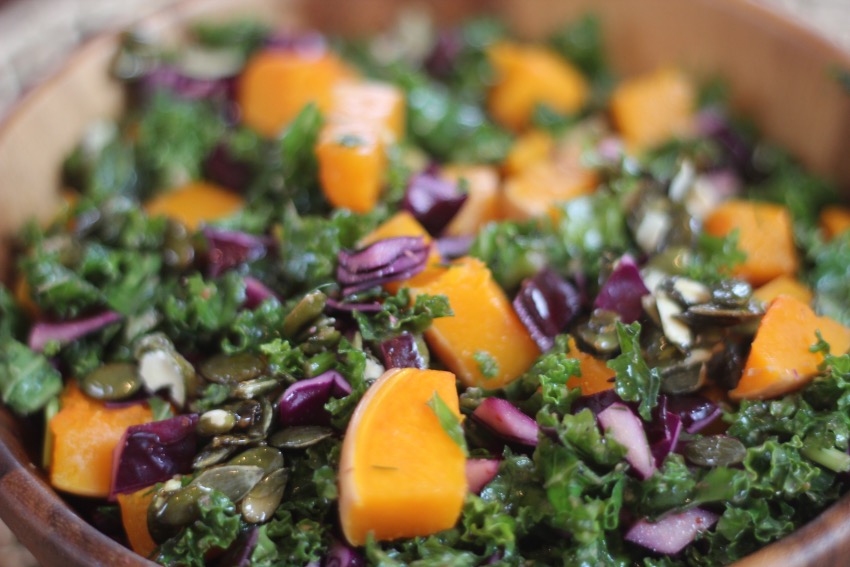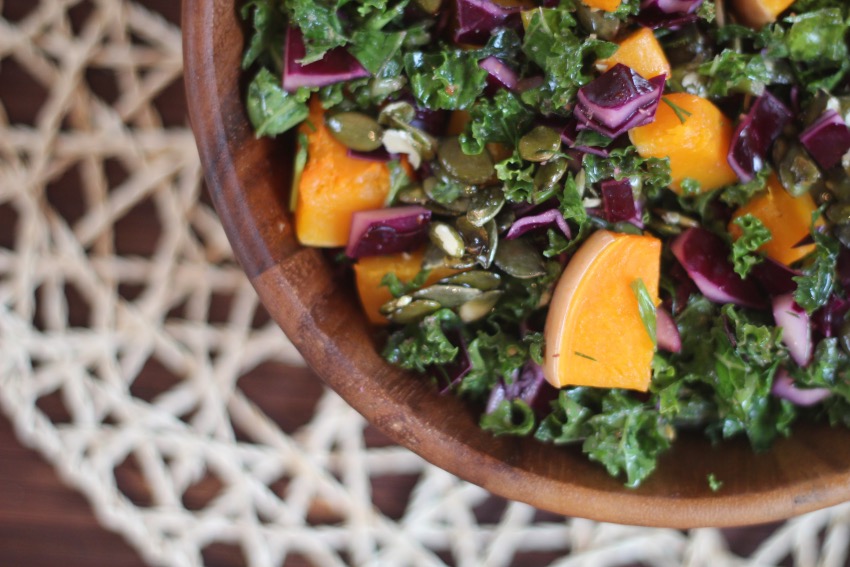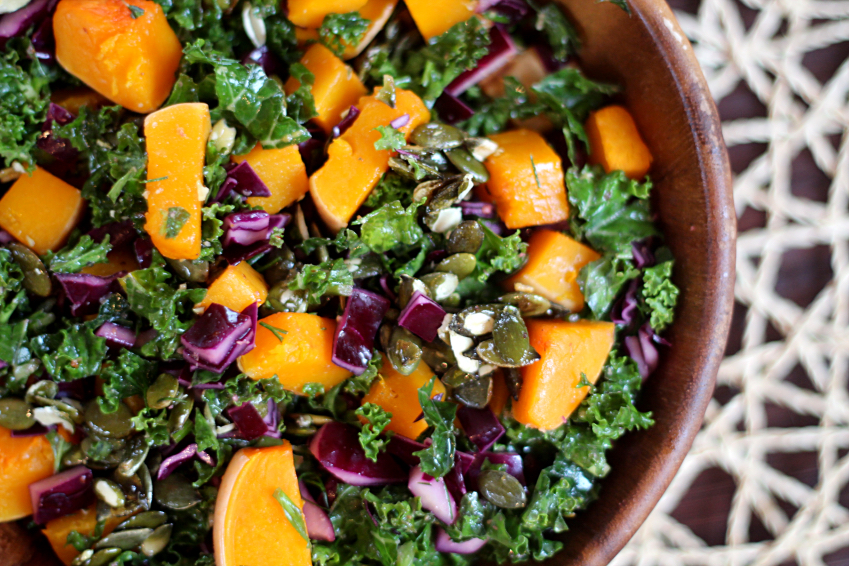 Eetsmakelijk!
Bewaar, Like, Tweet of Pin!