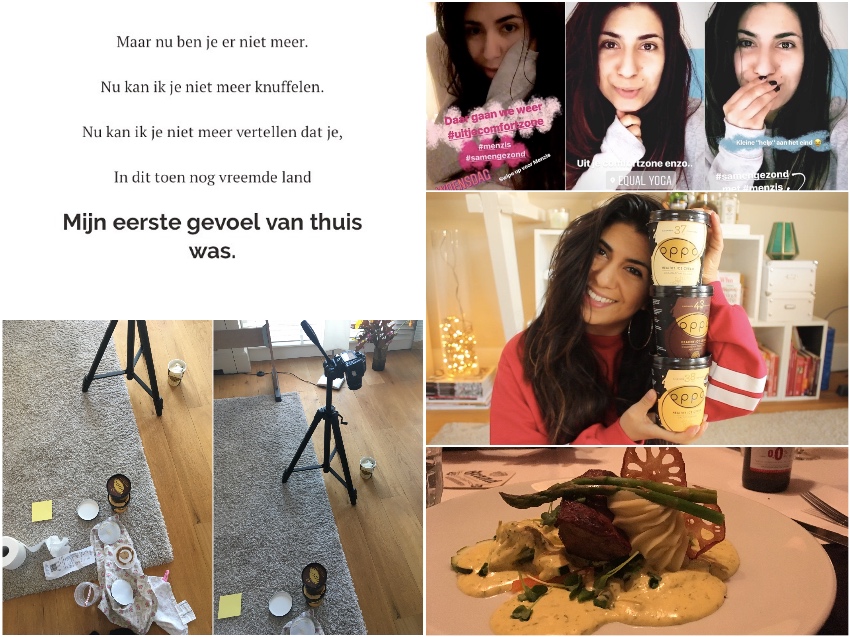 Ik weet niet zo goed hoe ik mijn afgelopen week precies moet beschrijven. Veel highs en veel lows. En ondertussen meer dan gemiddeld buiten de deur gegeten. Benieuwd naar een kijkje achter de schermen?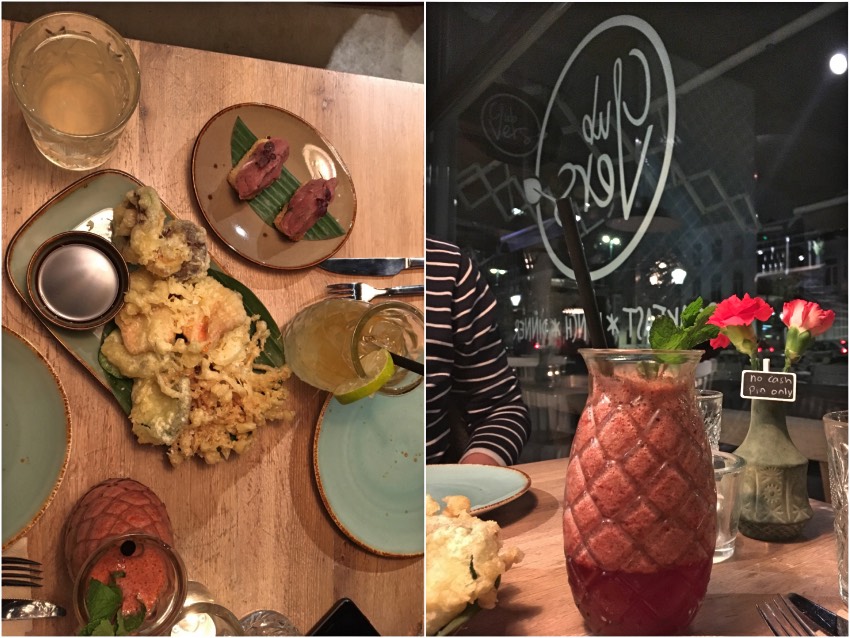 Het shared dining menu proberen bij Club Vers in Den Haag! Wat heerlijk was dit zeg! Super van genoten met Boy 🙂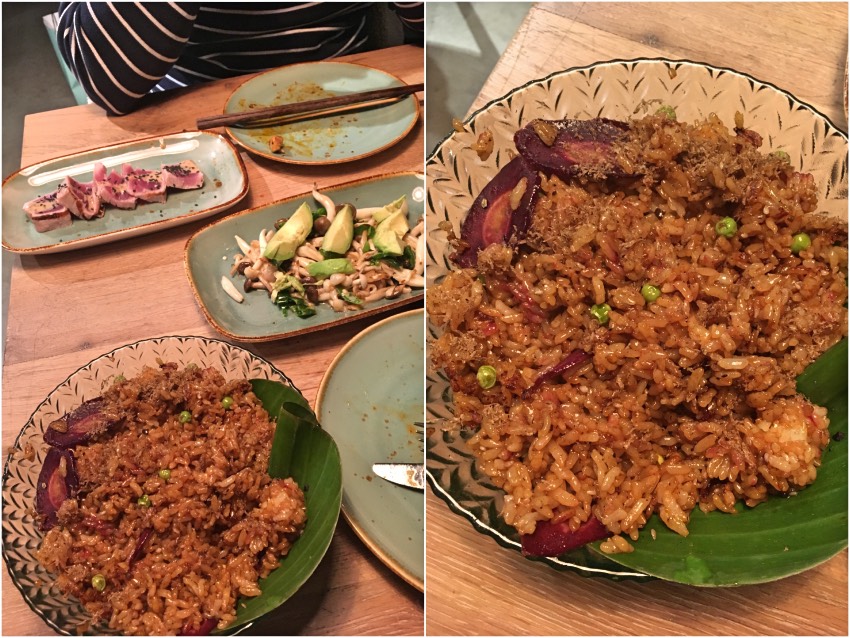 Truffelrijst! LIEFDE!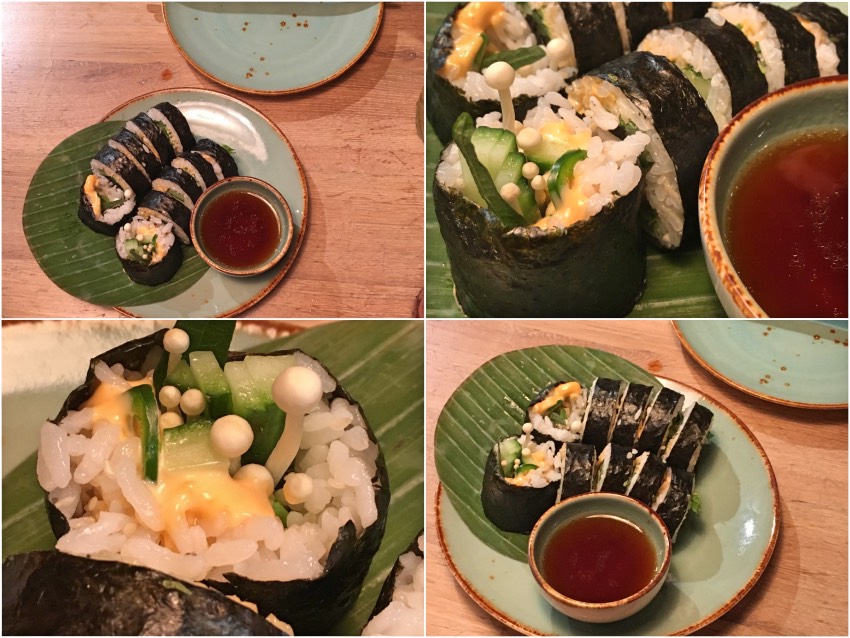 Heerlijke vegetarische sushi aangezien ik geen vis eet.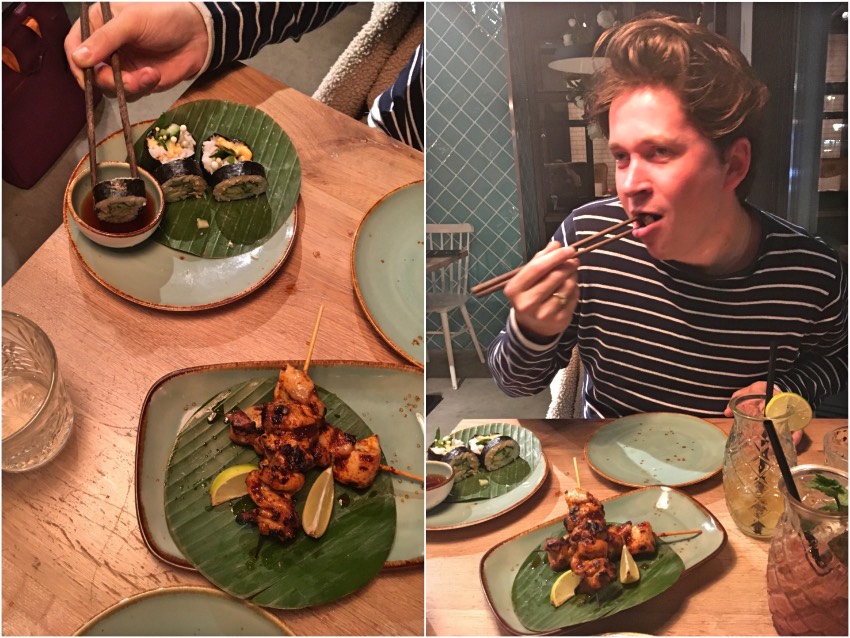 Boy gaat er ook voor!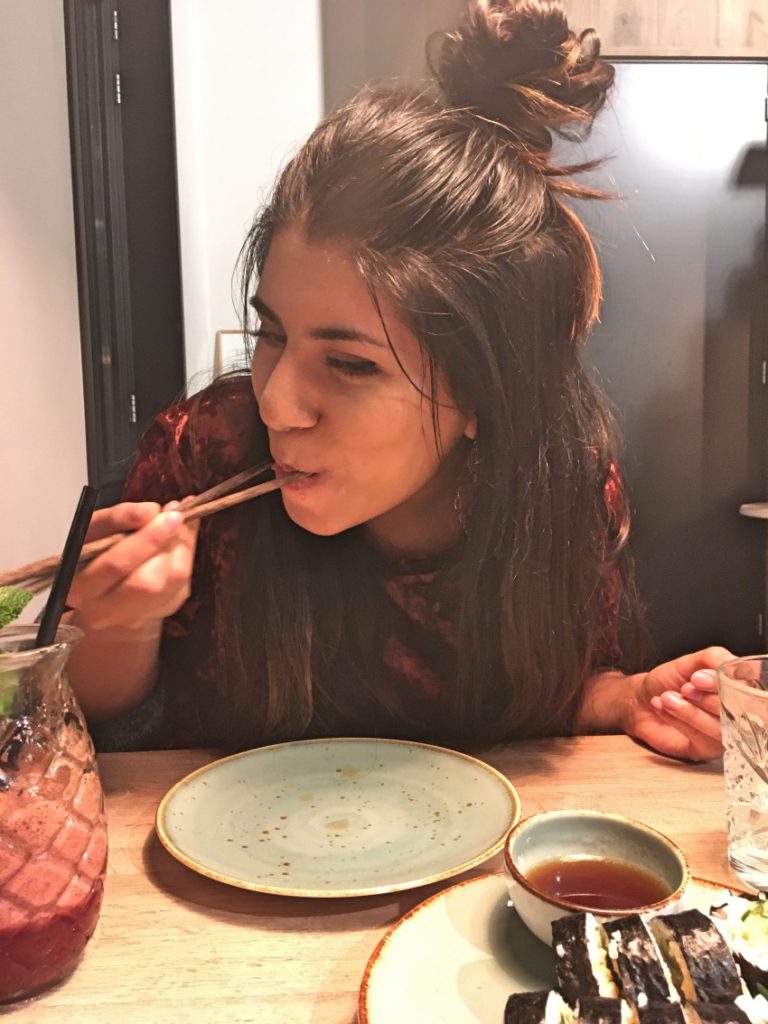 Hmm 🙂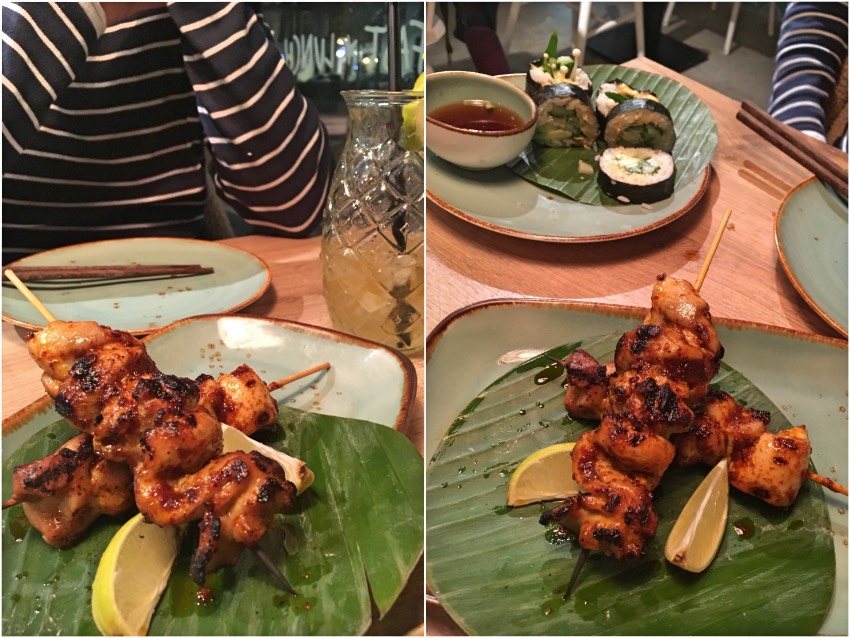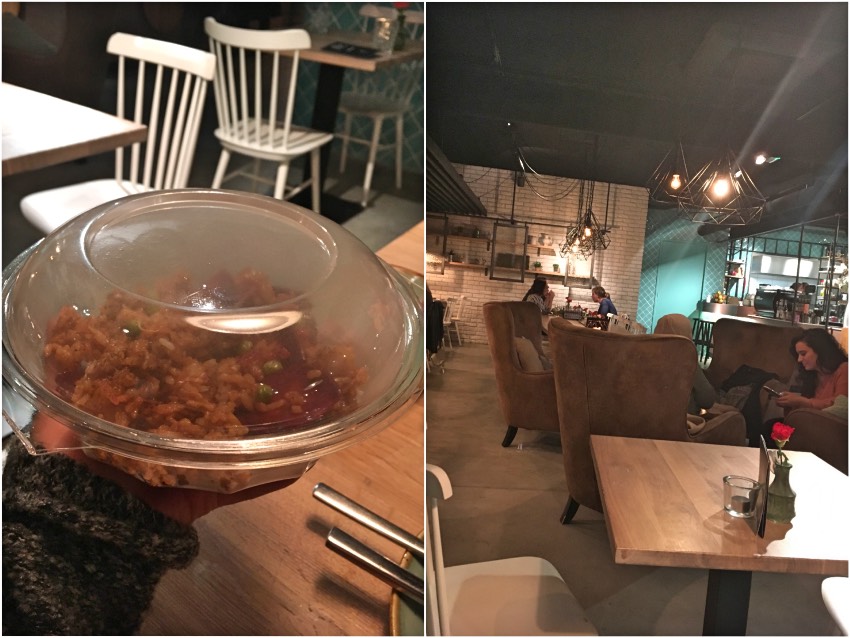 En aangezien de rijst zó lekker was en ik het niet opkreeg: doggybag!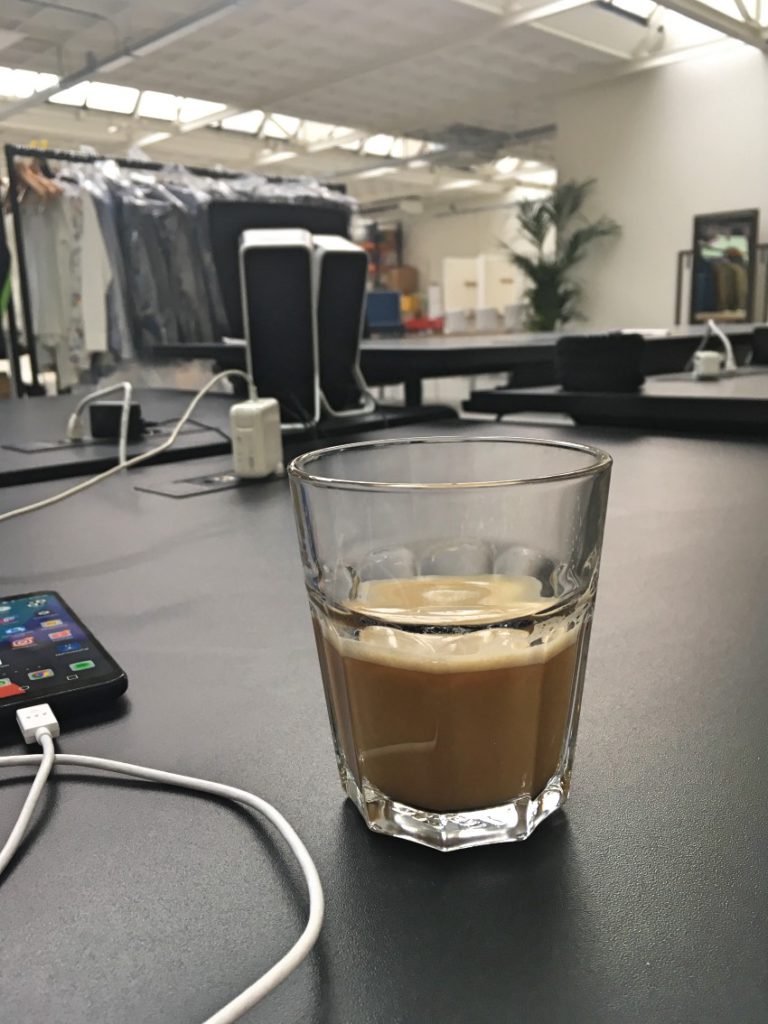 Werken bij Boy op kantoor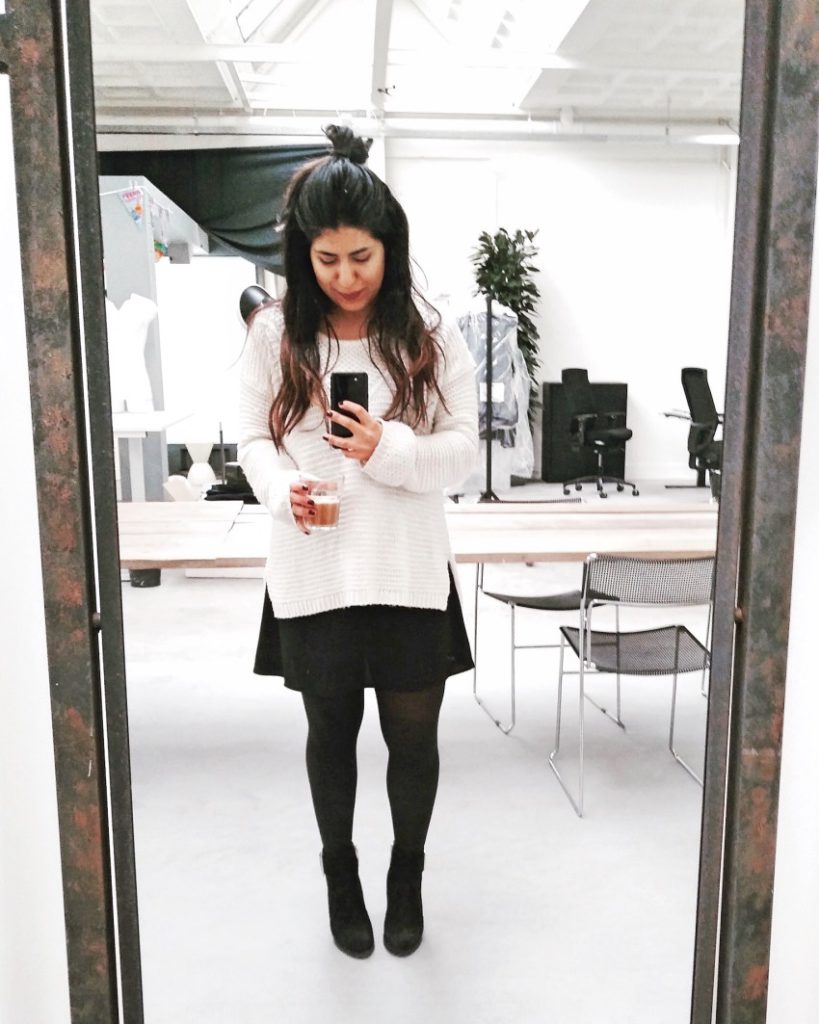 Mijn favoriete werkplek voor nu.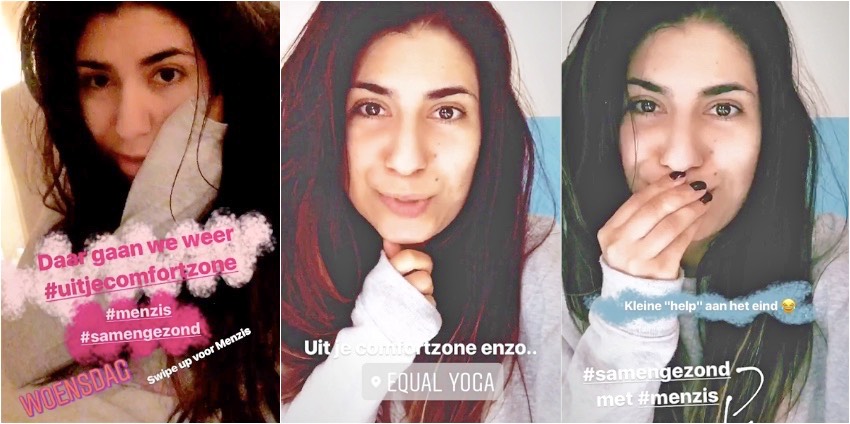 "Mens, wat ben je mooi als je probeert"
Deze zin beweegt toch iets in je? Zo ook in mij toen ik enkele weken geleden gevraagd werd door Menzis om iets te doen wat uit mijn comfortzone ligt. Iets voor een betere gezondheid, iets om mijn grens een beetje te verleggen.
Ik wist meteen wat dat moest zijn, mensen die mij al langer volgen kunnen het ook wel raden. Al jaren roep ik dat ik meer aan yoga wil gaan doen. Vooral wanneer ik sporadisch weer eens een yogales had op een bloggers-event, dan wakkerde het weer aan. Maar als ik vervolgens zélf de stap moet zetten om een les te volgen, dan voel ik mij geïntimideerd en komt het er niet van.
Al snel begin ik te twijfelen: Heb ik wel de juiste kleren die goed meestretchen? Houd ik het wel vol? Wat als ik überhaupt in geen van de houdingen kom (behalve 'childs pose' haha!)?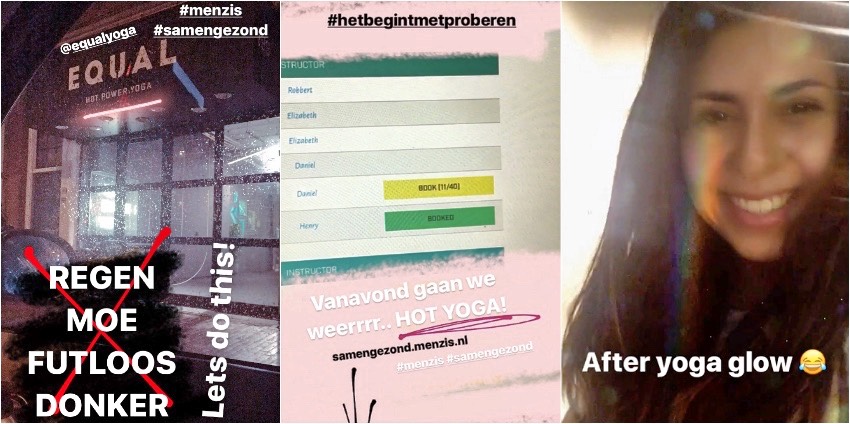 Allemaal eng, allemaal buiten mijn comfortzone. Ik heb wel eens een yoga les gevolgd en weet diep van binnen dat hier niet de uitdaging in zit. Het moet een stap verder, áls ik het opnieuw ga proberen, dan wil ik meteen een stap verder buiten mijn comfortzone. Tenminste, dat was op het moment dat ik het bedacht.
Ik kwam uit op Hot Power Yoga; yoga in een warme ruimte met het woord 'power' ervoor wat de intensiteit benadrukt.
Toen de dag eenmaal aanbrak, excuus, toen de avond ervoor aanbrak was ik al gespannen. "Waarom ga ik dit ook alweer doen? Wat is er buiten mijn comfort zone te vinden? Magic?" De volgende quote had ik in gedachte:
All the magic happens outside of your comfort zone"
En daar hield ik aan vast. Eén poging is niet genoeg, pas na drie pogingen ben ik tevreden. Proberen stopt namelijk niet na één keer. Hoe dit is verlopen heb je misschien deels op Instagram Stories voorbij zien komen, maar het hele proces heb ik voor je vastgelegd in video vorm. Stay tuned, want deze kun je vanaf aanstaande woensdag bekijken!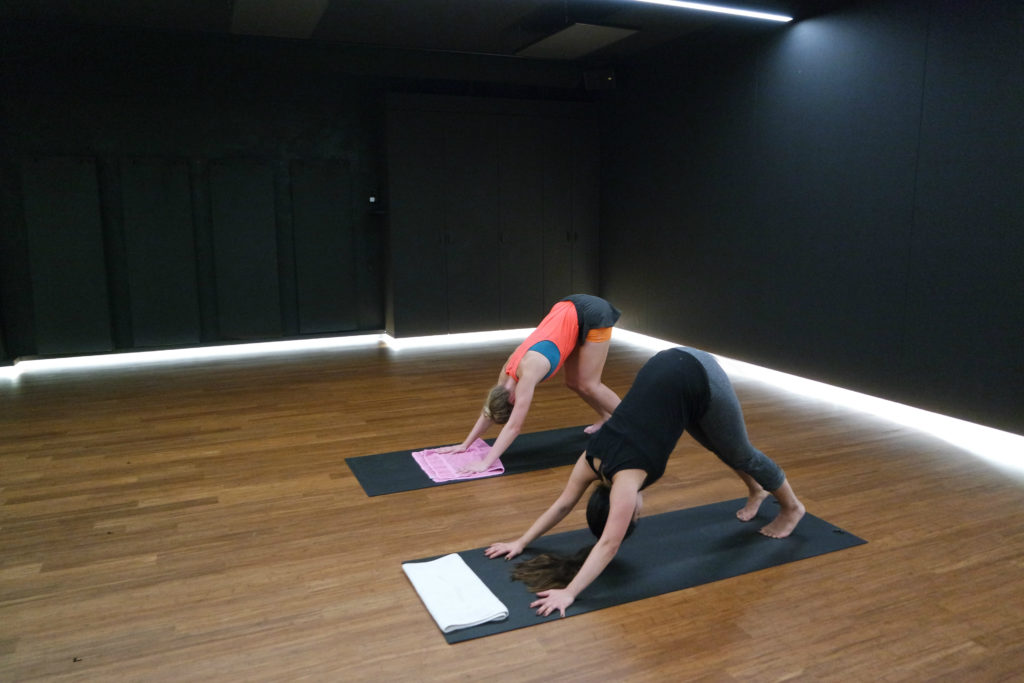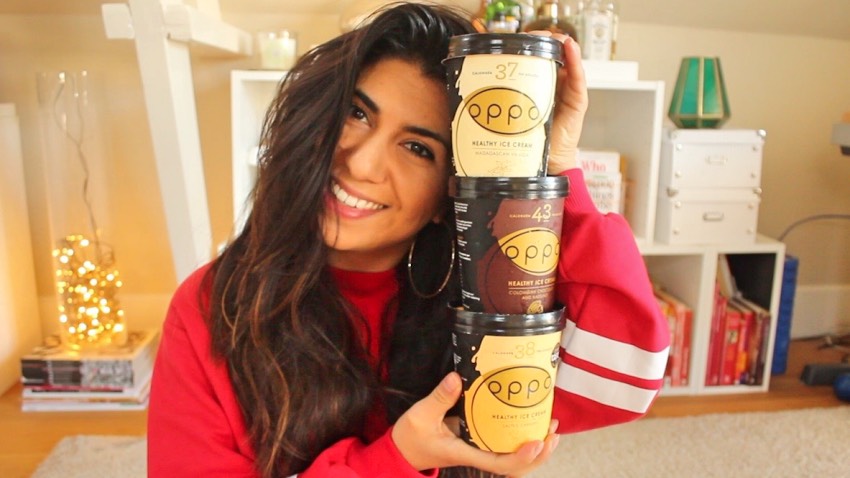 Ik ontdekte een hele bijzondere ijs met weinig calorieën en besloot de smaaktest op video te doen! Mocht je hem gemist hebben: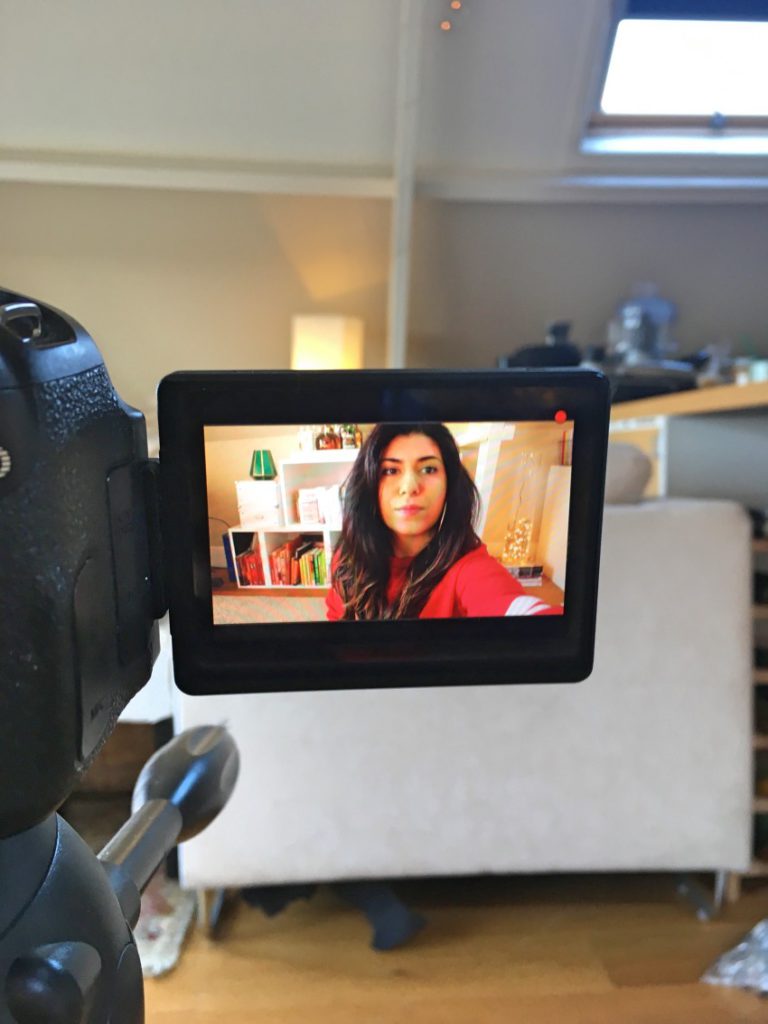 Even checken of de camera scherpgesteld was!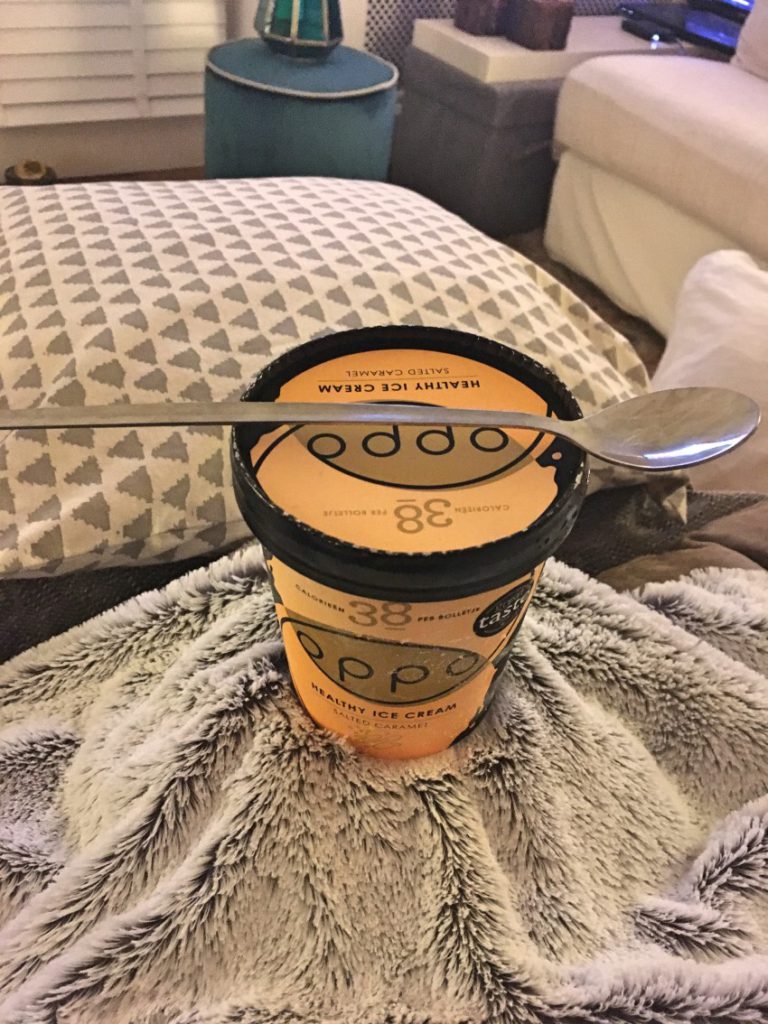 Aan het Oppo ijs! Salted Caramel is dit.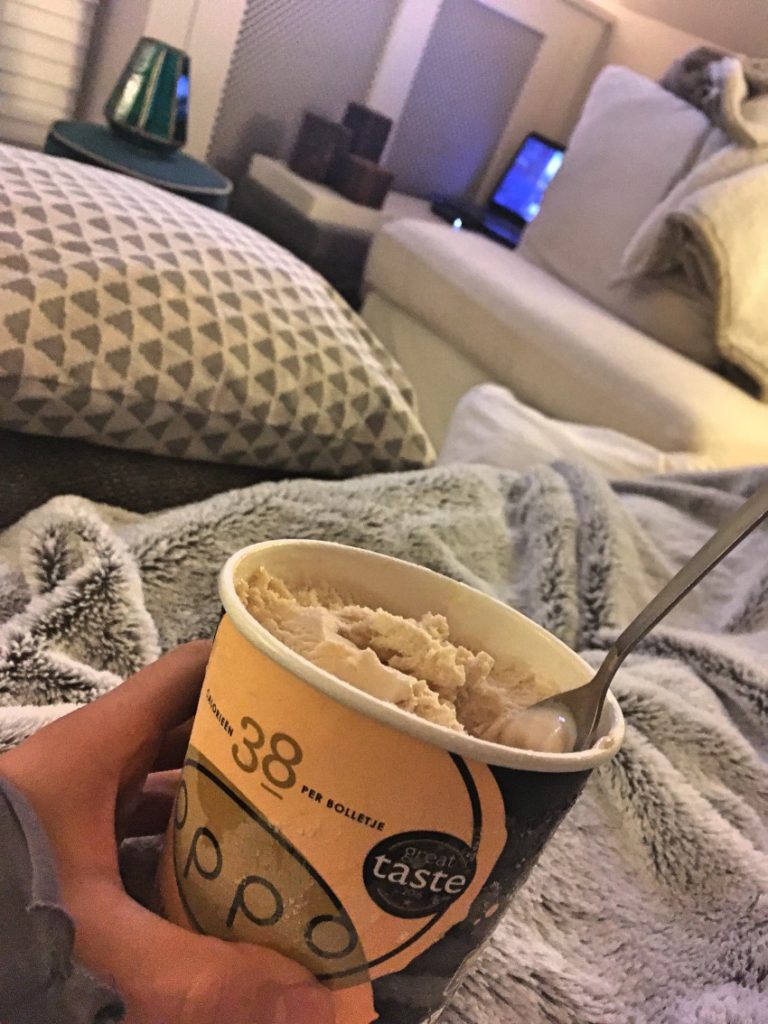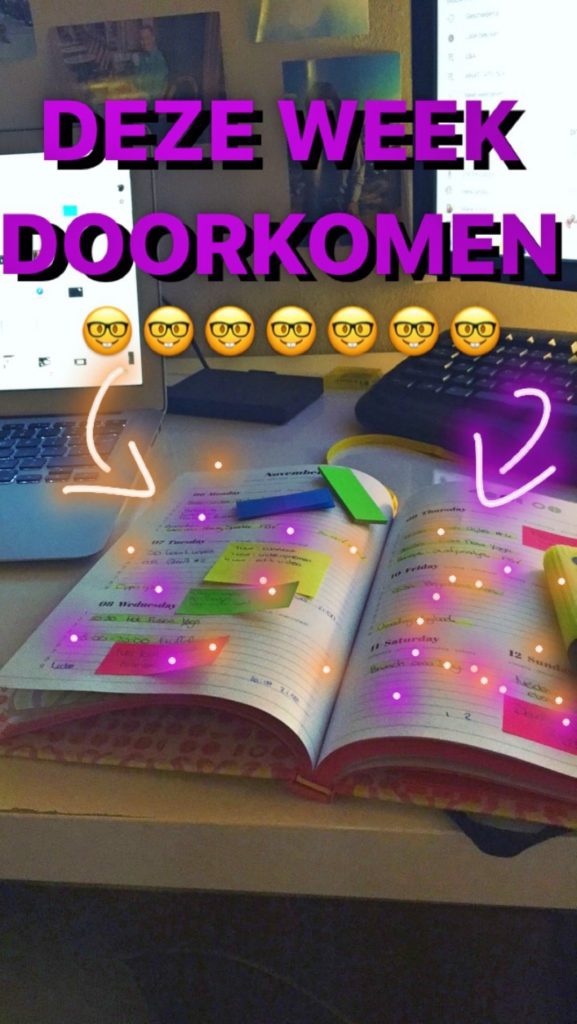 Zo'n drukke week!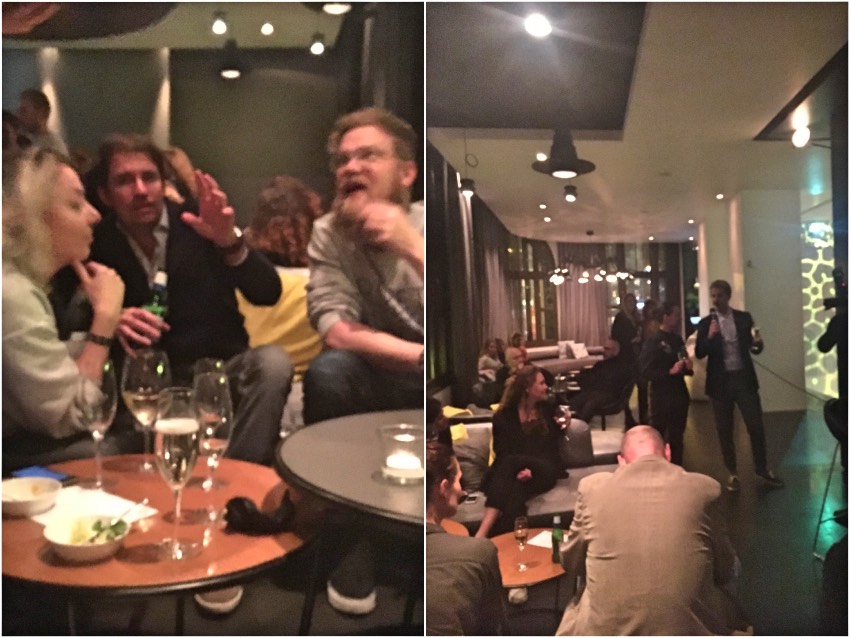 Het is weer truffeltijd bij 5&33 in Amsterdam, écht heerlijk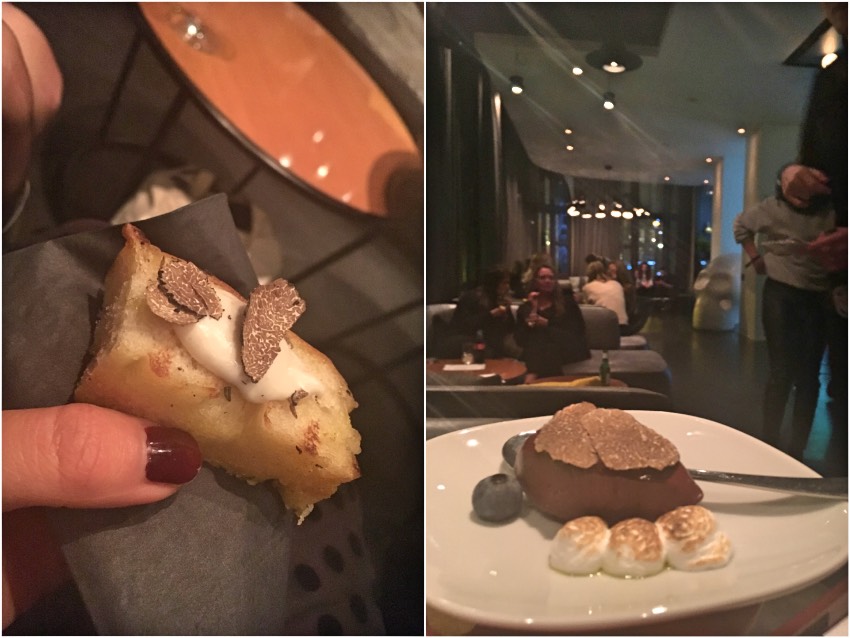 Hapjes uitproberen, allemaal met truffel.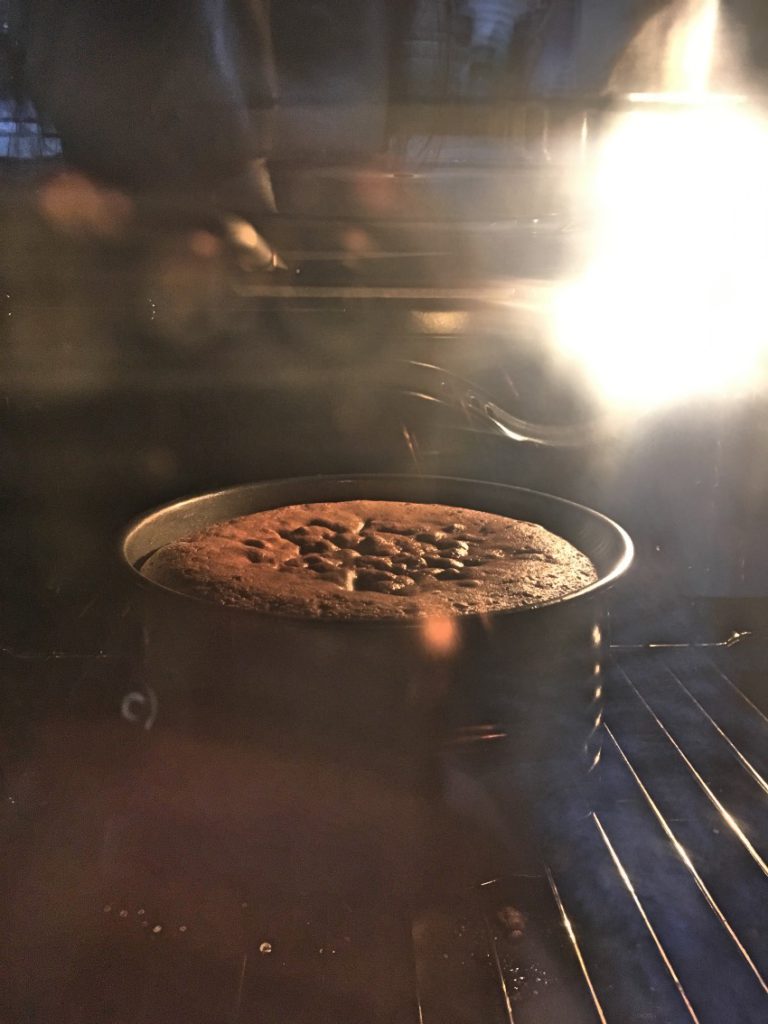 Een bakdag inlassen is écht heerlijk. Ik maakte een chocoladetaart op de 'ouderwetse' wijze dus helemaal met suiker, boter, bloem en alles. Geen vervangingen voor een hogere voedingswaarde.
Er kwamen vriendinnen eten, dus ik wilde weer eens ouderwets een taart bakken. Even naar de Lidl en terug, alle bakspullen mee én als geheime touch heb ik spannende chocoladerepen gehaald bij de Lidl met allemaal lekkere stukken erin (van Delicieux) en heb deze erdoor verbrokkeld!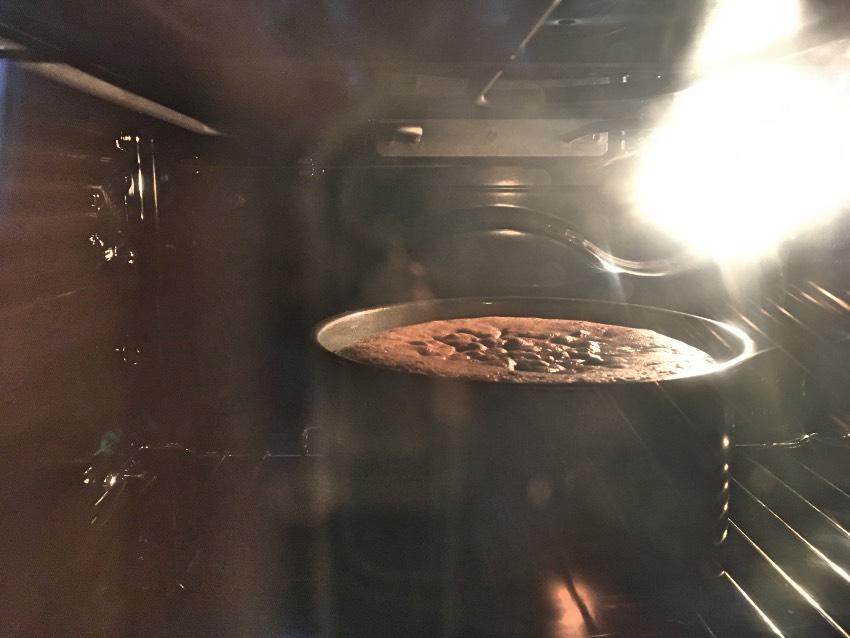 Hmmmm..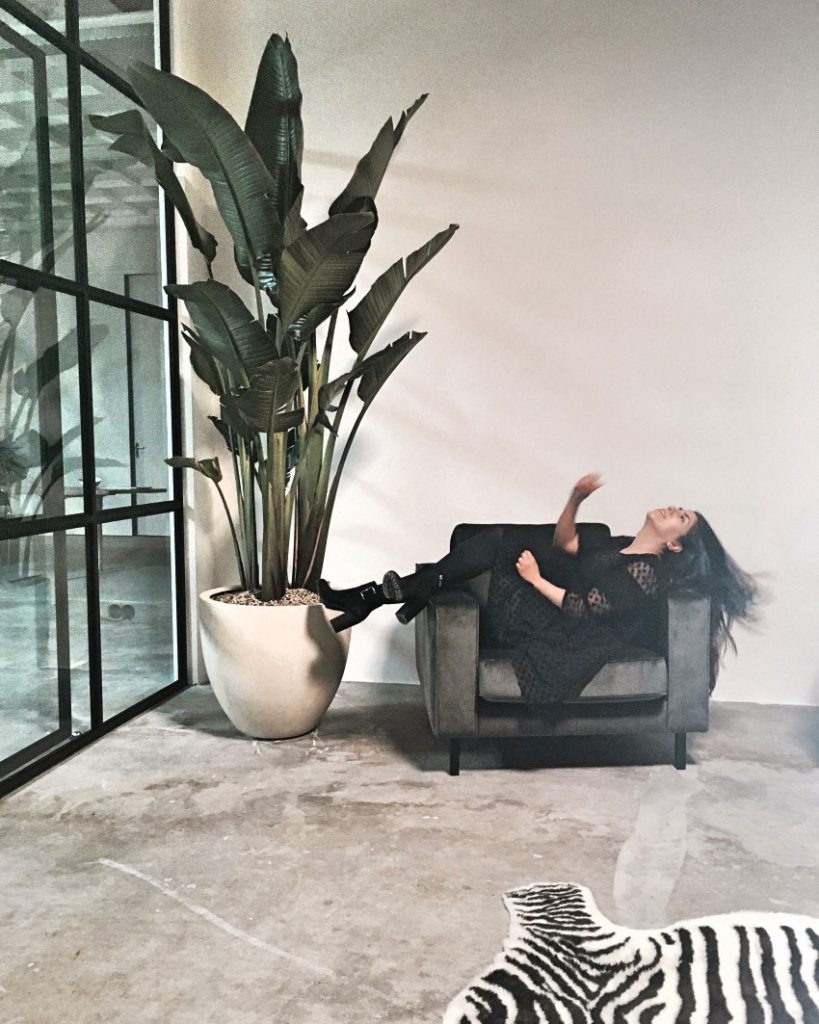 Het mooie kantoor van Boy, na een lange dag even mijn haar los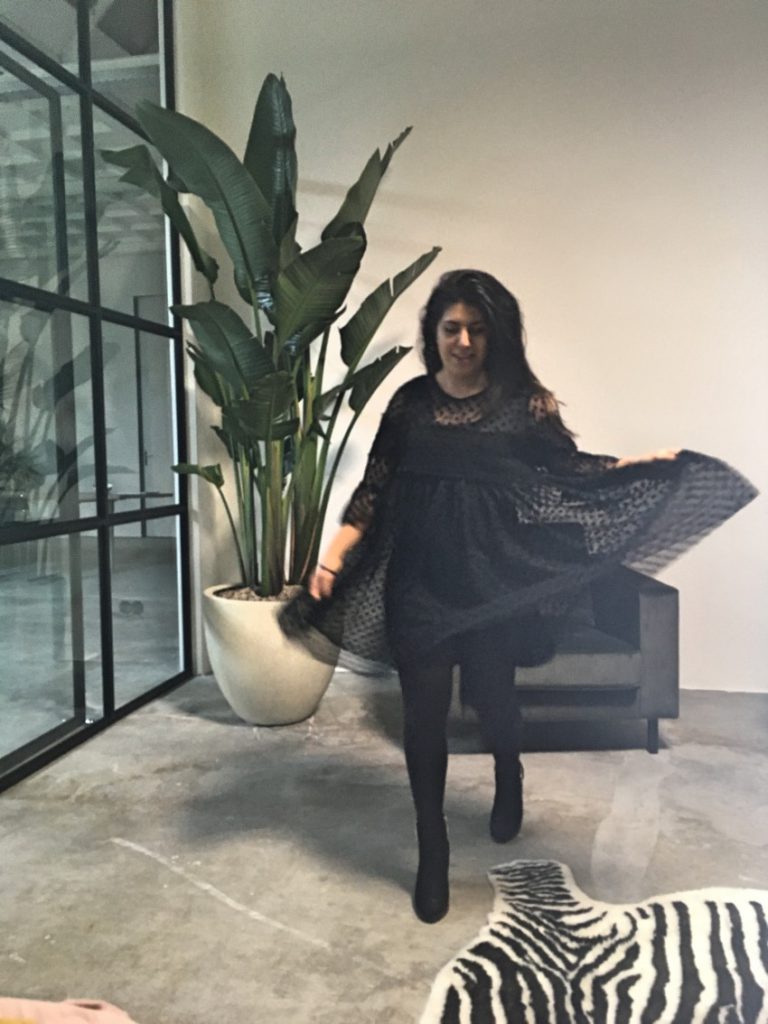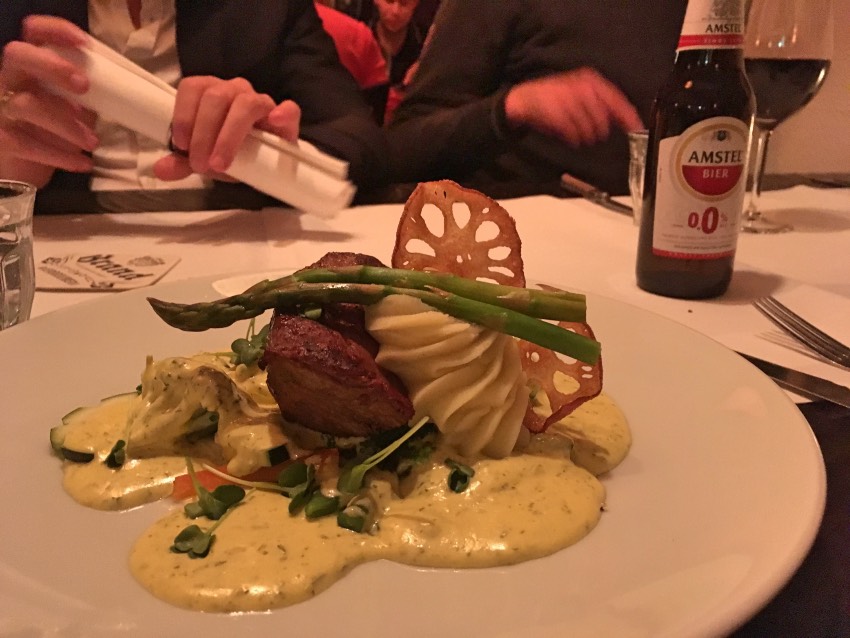 Uit eten met de familie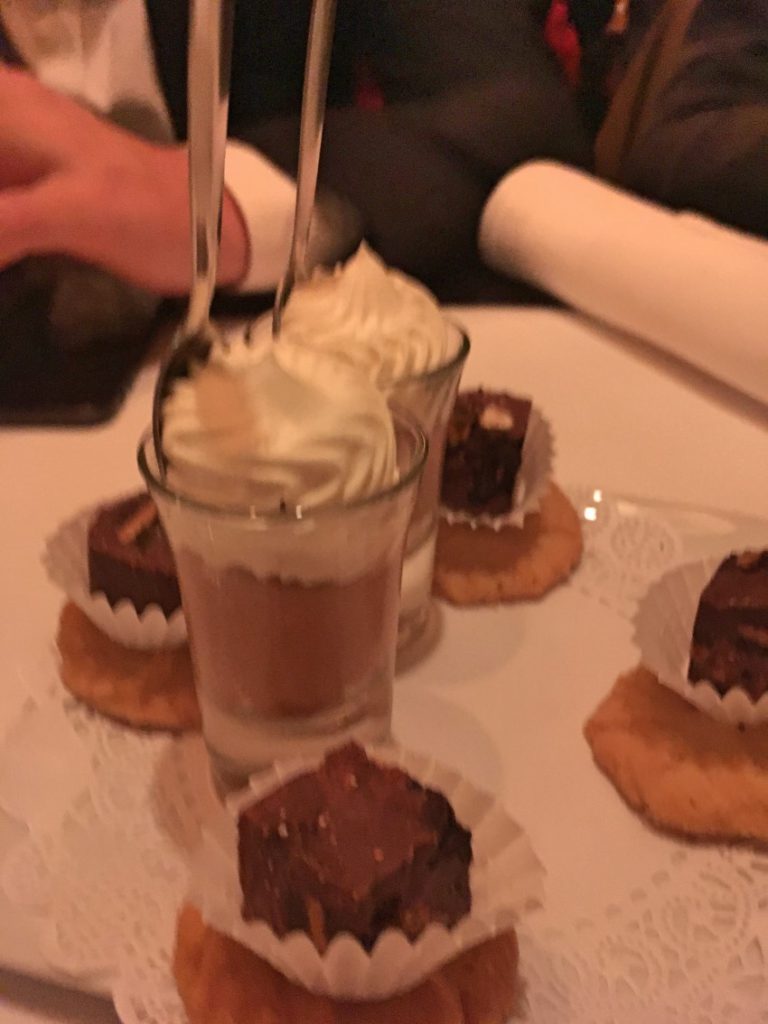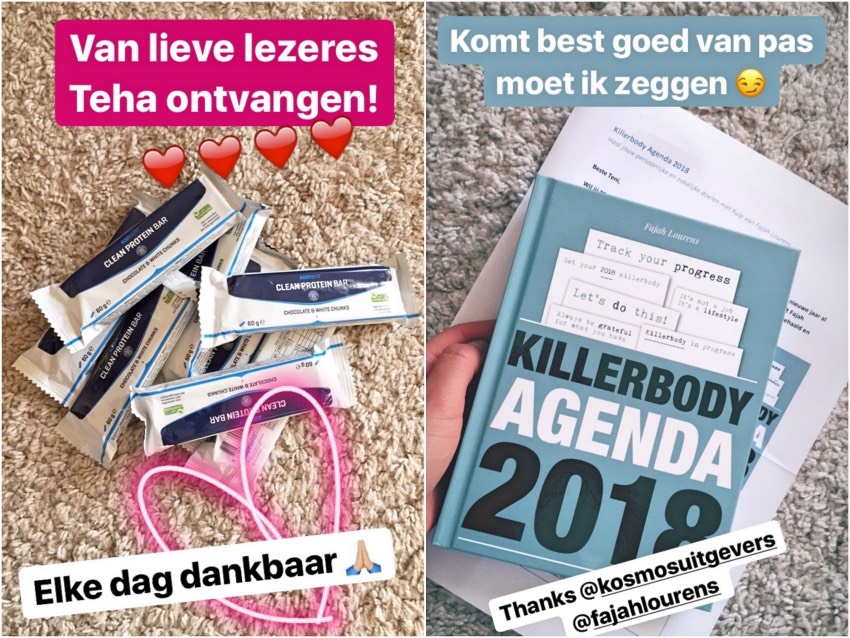 Zo lief dat ik allemaal dingen mag ontvangen! Links van Teha, een ontzettend lieve lezeres. Rechts de Killerbody agenda. Na even doorbladeren zag ik al wat mooie stukken staan, zoals deze: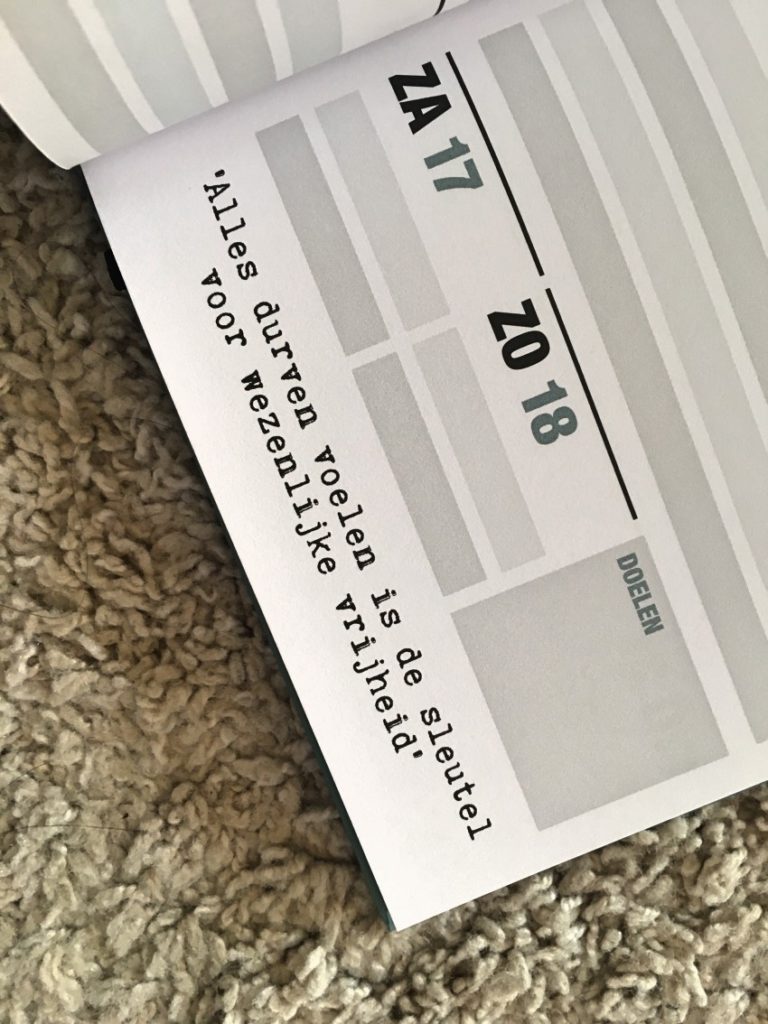 Ik houd hiervan!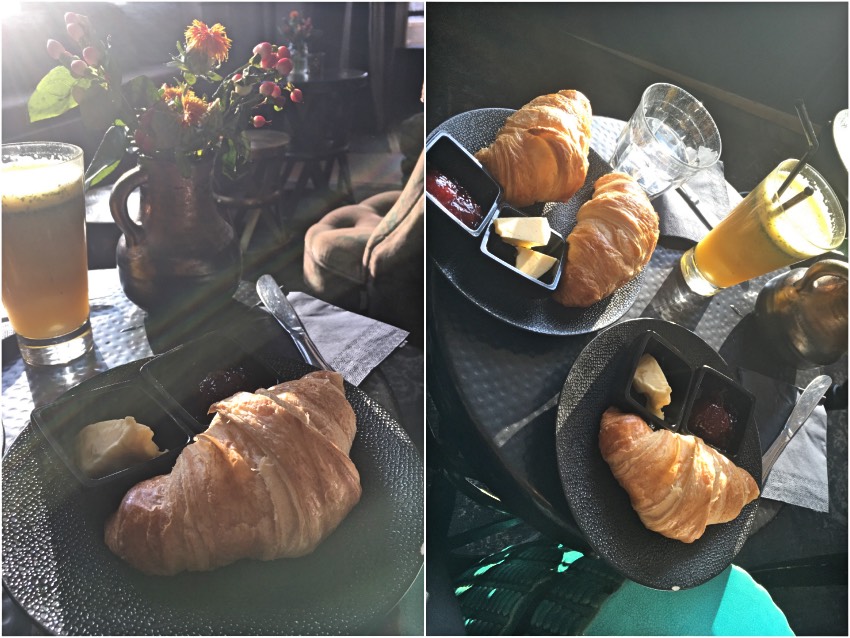 Boy en ik waren in Haarlem, even ontbijten bij Blender. Ze maakten wel steeds fouten bij de bestelling en op de bon stond vervolgens de foute (duurdere) bestelling. Mijn koffie ging verkeerd, we kregen croissants met extra's (die je moet betalen) waar we niet om hadden gevraagd en de koffie die ik niet had besteld (duurder) stond op de bon.
Tja.. Daar verdien je geen punten mee bij mij.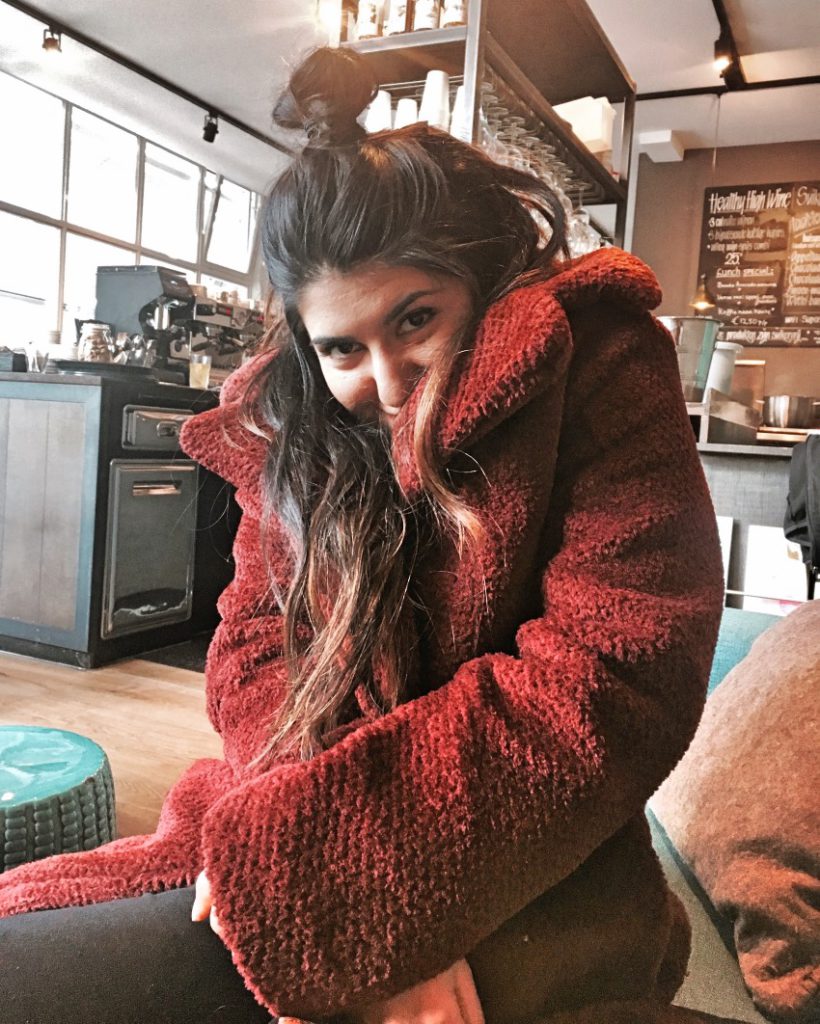 Ik laat me ondertussen lekker verwarmen door mn jas!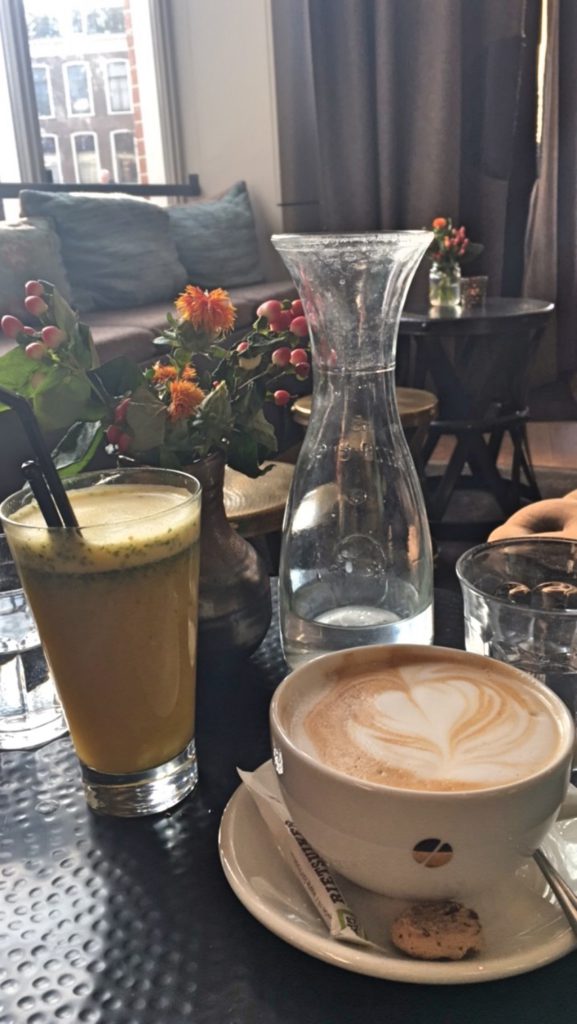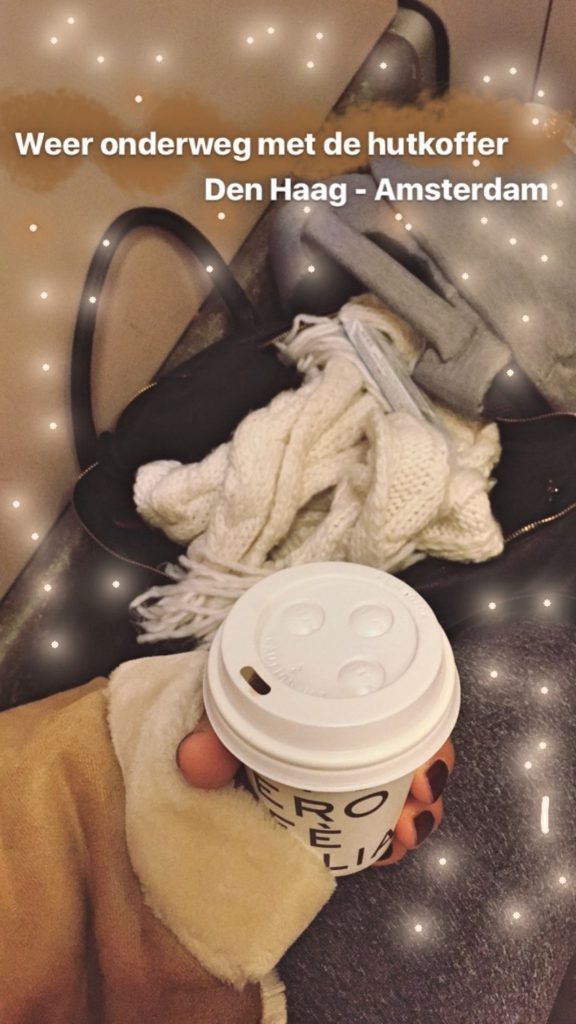 Steeds maar heen en weer reizen.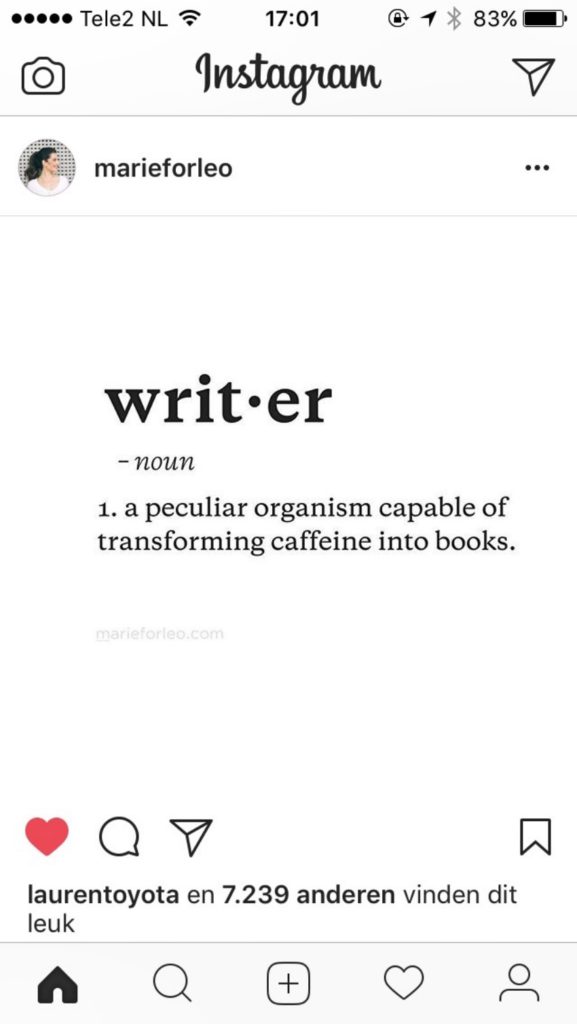 Heerlijke quote!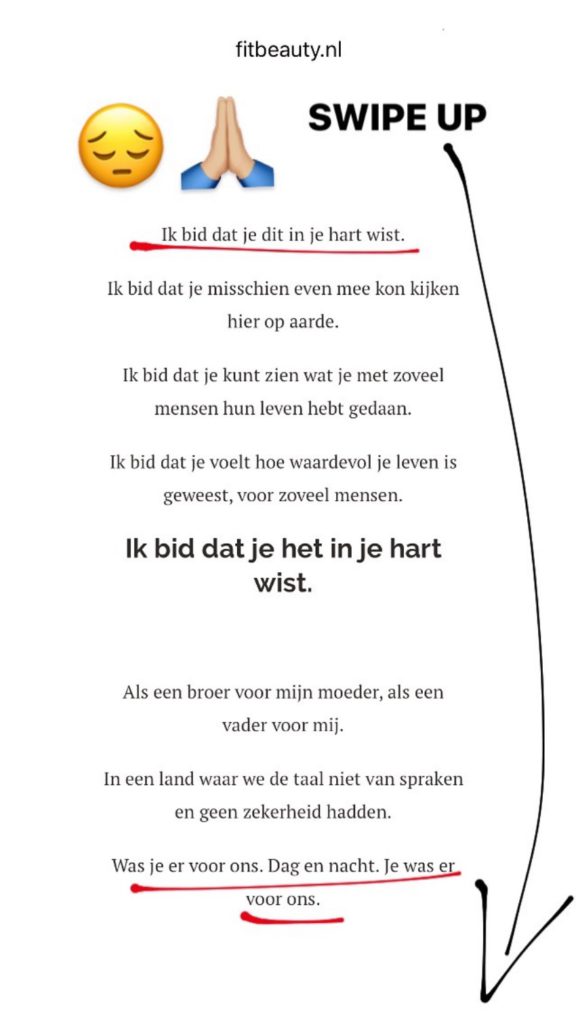 Mijn afgelopen week kende ook een ontzettend diepe low. Zo diep.. Alsof mn hart eruit is gerukt. Ik krijg af en toe ineens een vlaag van intense verdriet en voor ik het weet ben ik zo hard aan het huilen dat ik naar adem moet happen.
Mocht je niet weten waar het over gaat, dan zie je hieronder het artikel van gister: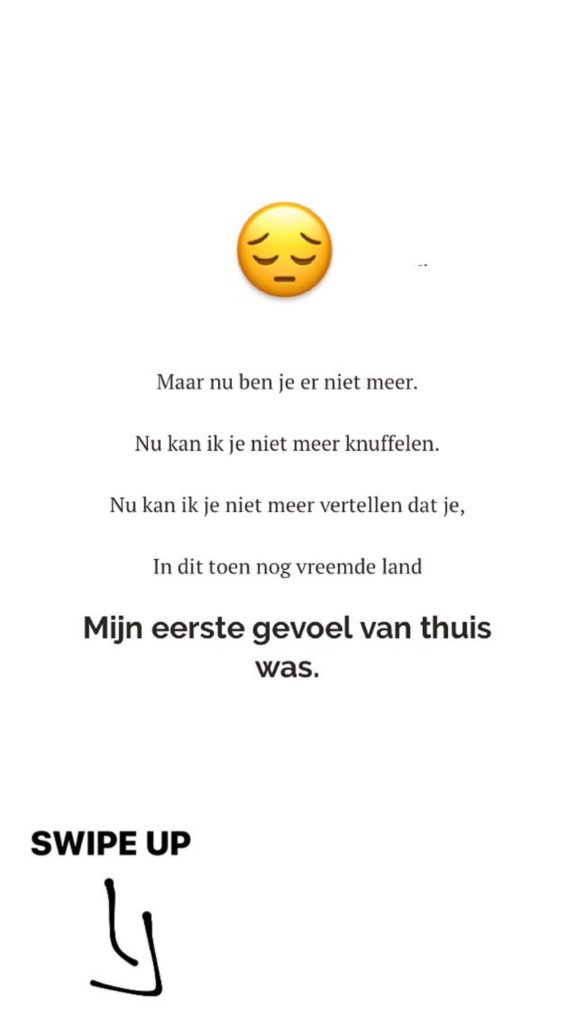 Ik wil ook afsluiten met een dankbare gedachte dat ik deze persoon heb mogen kennen en in mijn leven heb gehad. De ene periode wat frequenter dan de andere maar zijn liefde is absoluut overgekomen op me en ik ben zó geïnspireerd door zijn manier van leven.
Ik heb geen idee hoe ik dit precies moet verwerken of wat er gebeurt met de pijn in mijn hart. Ik zie het per dag en elke dag onthoud ik dat bij elk stukje pijn een stukje dankbaarheid hoort omdat er in dat pijnpunt ook liefde zat.
<3
BewarenBewaren
BewarenBewaren