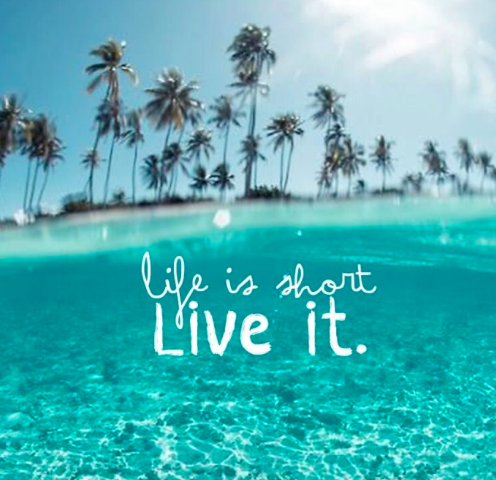 Natuurlijk willen we allemaal een perfect leven. En word niet meteen kriegelig als ik het woord 'perfect' gebruik, want hiermee bedoel ik niet wat de maatschappij als perfect bestempeld, maar wat voor jou als perfect zou aanvoelen. Dit verschilt voor iedereen.
Jij weet precies hoe jouw leven eruit zou zien als je het zelf voor het kiezen had. Dat leven ja. Perfect voor jou.
Misschien is het wel een weg die je wilde volgen jaren geleden en niet hebt gedaan, wanneer je die sollicitatie verknalde, wanneer je stopte met je opleiding, wanneer je die jongen/dat meisje niet mee uit vroeg…
Het avontuurlijke pad en het saaie pad..
We zijn vaak geneigd om in twee richtingen te denken:
De weg die je hebt genomen met veel chaos en gedoe (op de één of andere manier is dit, toevallig, de weg waar we ons nu op bevinden).
De weg die vrij is van problemen en vol geweldige avonturen is.
Maar zo zit het leven niet in elkaar. Zeg ik, als 25 jarige, ja. Naar mijn weten dan. Elke weg die we bewandelen gaat gepaard met rottigheid, chaos of iets van wrijving. We verlangen vaak het omgekeerde pad, omdat we zo bekend zijn met ons huidige leven.
Wat voor velen herkenbaar is, is dat mensen die single zijn vaak benoemen dat ze het fijn zouden vinden een relatie te hebben, iemand waar zij bij thuis kunnen komen, iemand die er is voor ze etc. Vervolgens hoor je weer mensen in een relatie vertellen dat ze het vrije single leven soms wel terug willen, hoe fijn het was dat ze met niemand rekening hoefden te houden etc.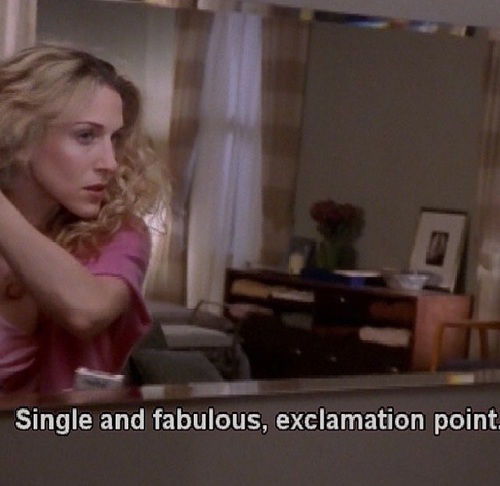 Stel je bevindt je op een pad met een 9 tot 17 baan en je droomt over hoe je deze baan niet zou hebben en de wereld rond zou reizen met een rugtasje.
Stel je bevindt je op een pad waar je in een stabiele, goede en fijne relatie zit maar de sprankeling mist en droomt over een "all consuming" liefde waar je gehele leven van in het teken staat en waar je constant probeert het wat te temmen omdat het anders te pijnlijk is.
Stel, stel, stel.
Besef je even dat wanneer je verlangens het tegenovergestelde zijn van je huidige leven, dit kan komen doordat je de wrijvingen van je huidige leven eigenlijk niet wilt en denkt dat het tegenovergestelde leven alleen maar beter zal zijn.
Dit zal lang niet iedereen zo ervaren, maar mocht je dit wel voelen, besef even:
Elk 'soort' leven gaat gepaard met chaos en wrijving en struggles.
En vraag jezelf af:
Met welke chaos en wrijving en struggles ben ik oké? Welke problemen vind ik oké om 'erbij' te krijgen?
Als de basis van het leven dat je leidt je gelukkig maakt, dan zullen die struggles die erbij komen het meer dan waard zijn. Ze zullen nog steeds voelen als struggles, maar het weegt op tegen wat je ervoor terug krijgt.
Welke problemen zijn het waard?
Voor mij is dit overduidelijk het pad van fulltime bloggen en mijn leven online gooien in de hoop dat anderen hier wat aan hebben. Hierdoor heb ik de vrijheid om mijn dagelijkse leven in te vullen zoals ik dat wil en dat is voor mij mijn perfecte leven. De 'chaos/wrijving/struggles' die erbij komen zijn onder andere dat er altijd commentaar en meningen mijn kant op worden gegooid. Dat ik me vaak moet verantwoorden aan mensen, dat ik vaak honderd keer hetzelfde moet uitleggen aan mensen. Ook is een struggle dat ik nooit echt 'vrij' ben, er is geen eindtijd, er is geen weekend en er is geen vakantie. Het gaat áltijd door en soms vind ik dat lastig. Maar zal ik om die reden een ander pad kiezen? Ab-so-luut niet.
In plaats van jezelf af te vragen: "Welk leven zorgt voor de minste problemen?" kun je je beter afvragen:
"Welk leven zorgt ervoor dat de problemen die erbij komen, het meer dan waard is?"
Dát is naar mijn mening het pad dat je op dient te gaan. Dat is het pad dat het dichtstbij jouw 'perfecte leven' komt. En misschien is dat al het leven dat je hebt en dien je alleen maar het idee dat anderen hebben van een 'perfect leven' los te laten. Misschien is dit niet het leven dat je hebt en kun je starten, vandaag met uitvogelen hoe dat leven er wél uit zou zien.. Je hoeft geen genoegen te nemen met een leven waar jij je niet gelukkig bij voelt, onthoud dat voor altijd!